Hello! Welcome :) Flat rate shipping of $6.95 on all orders in the US.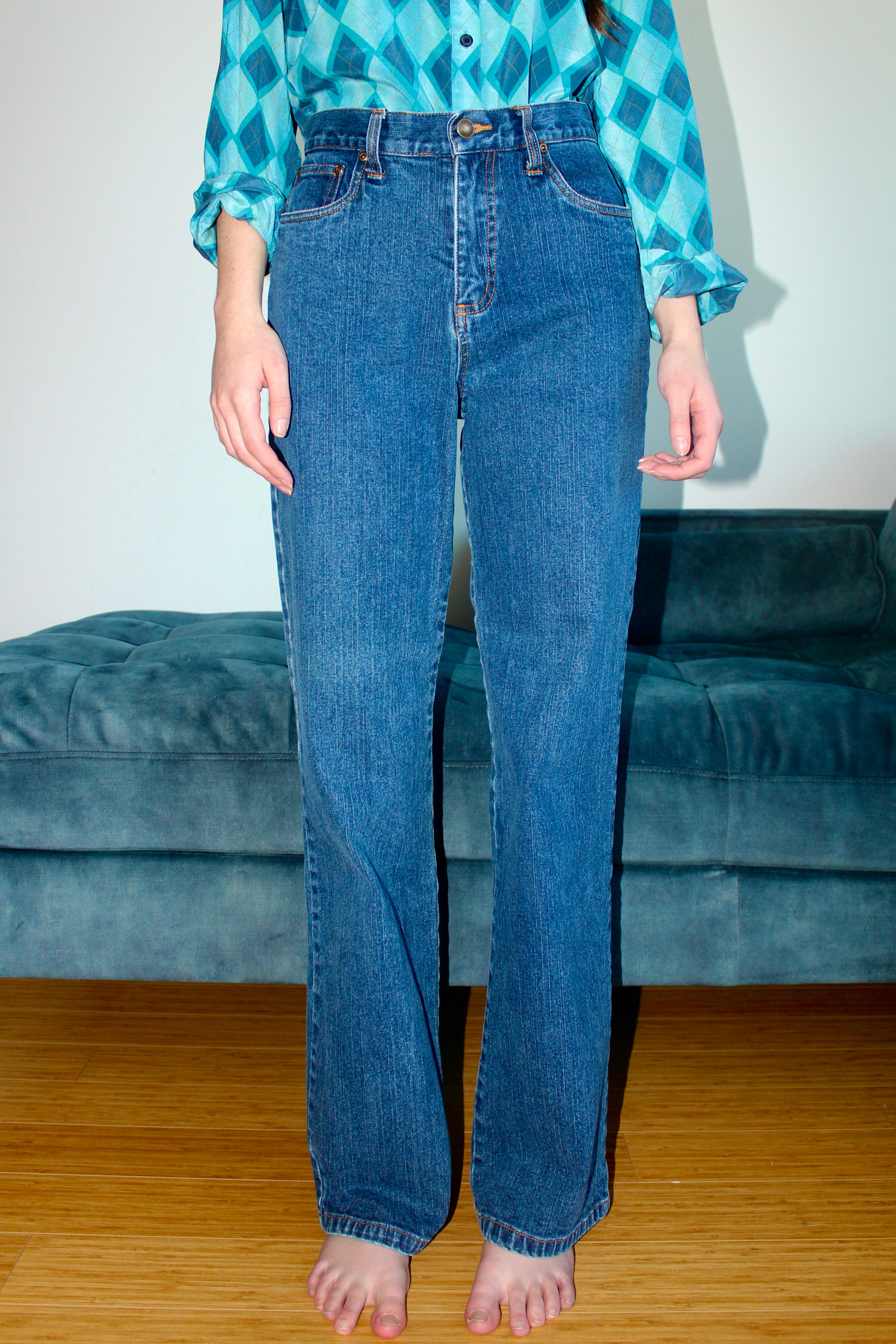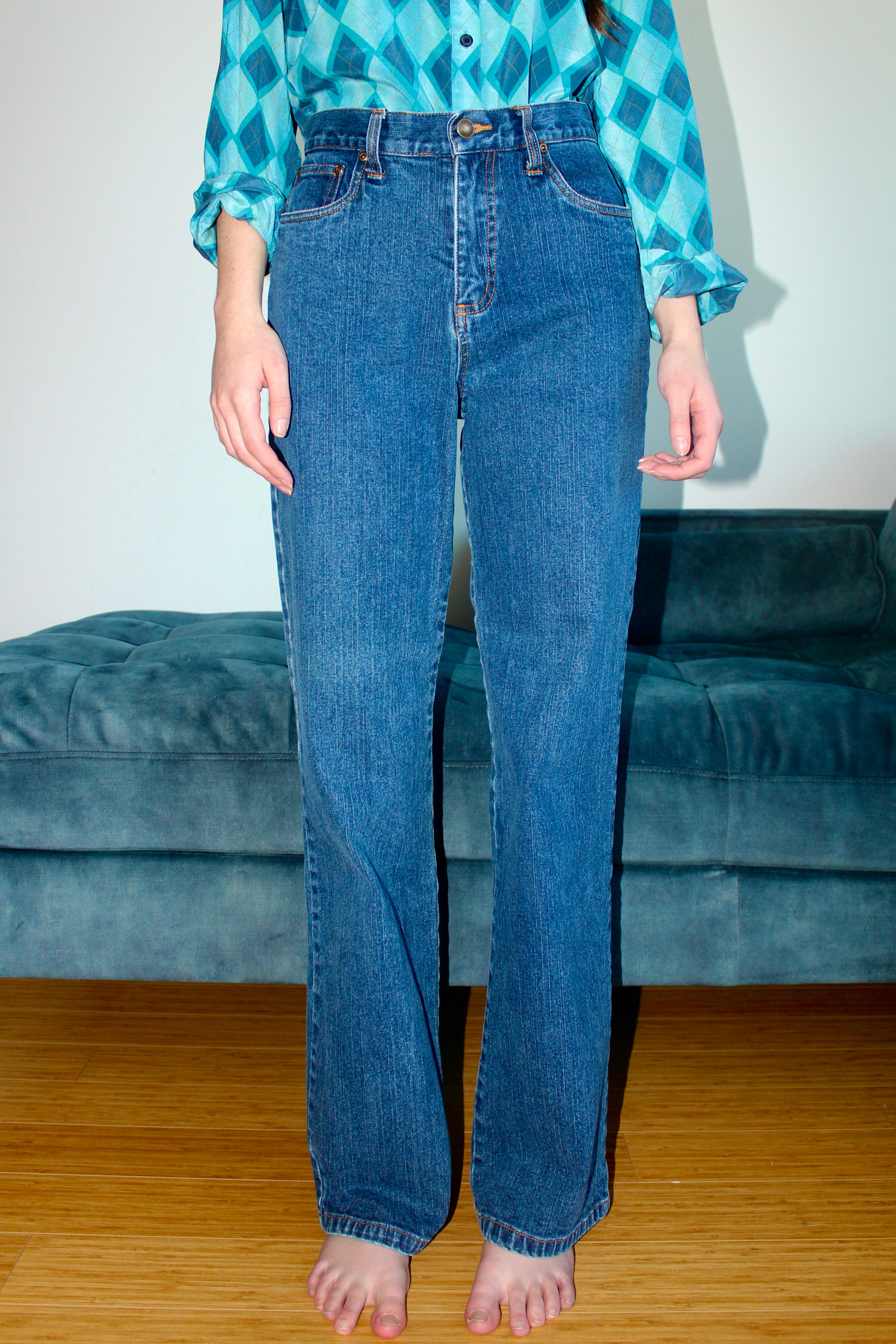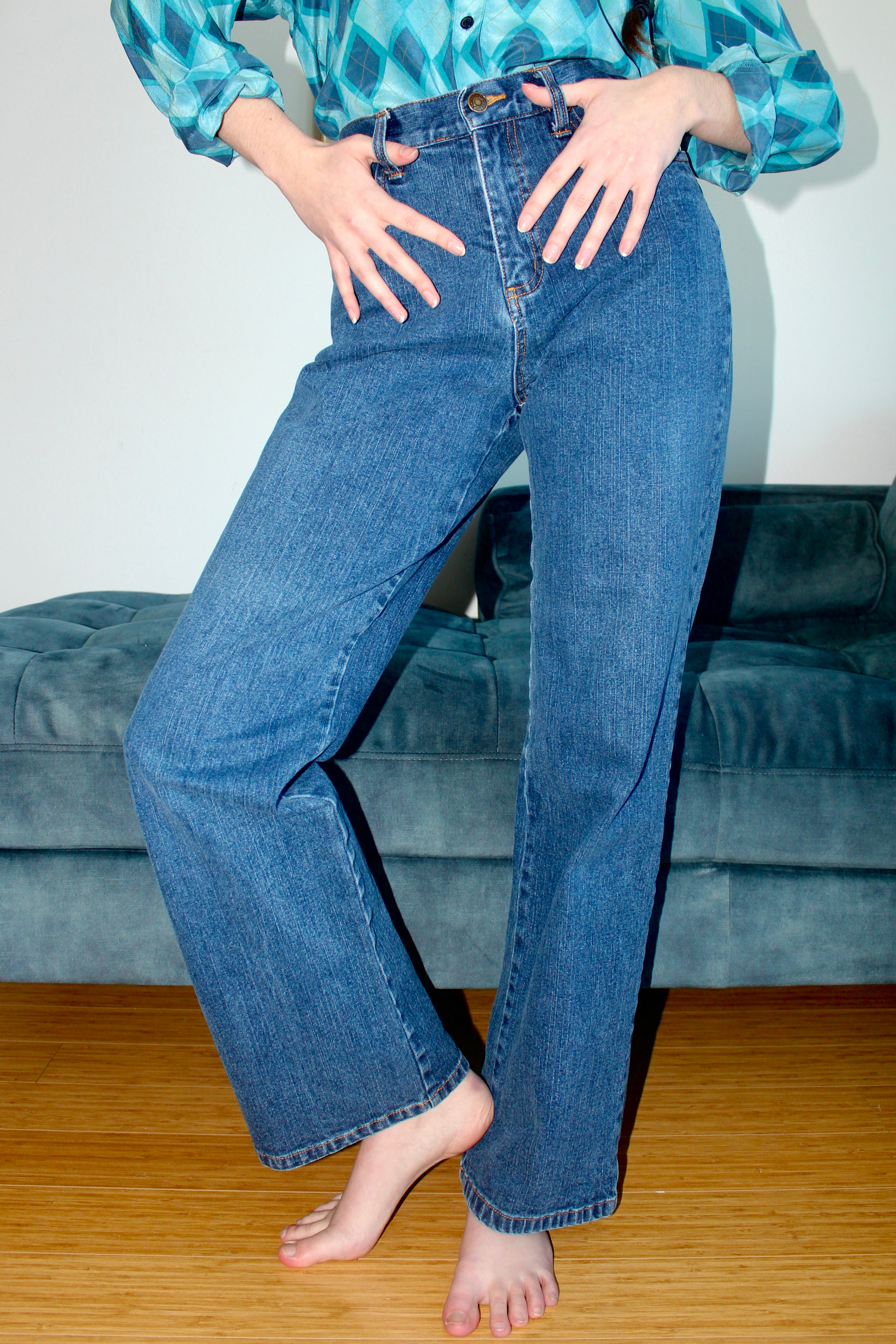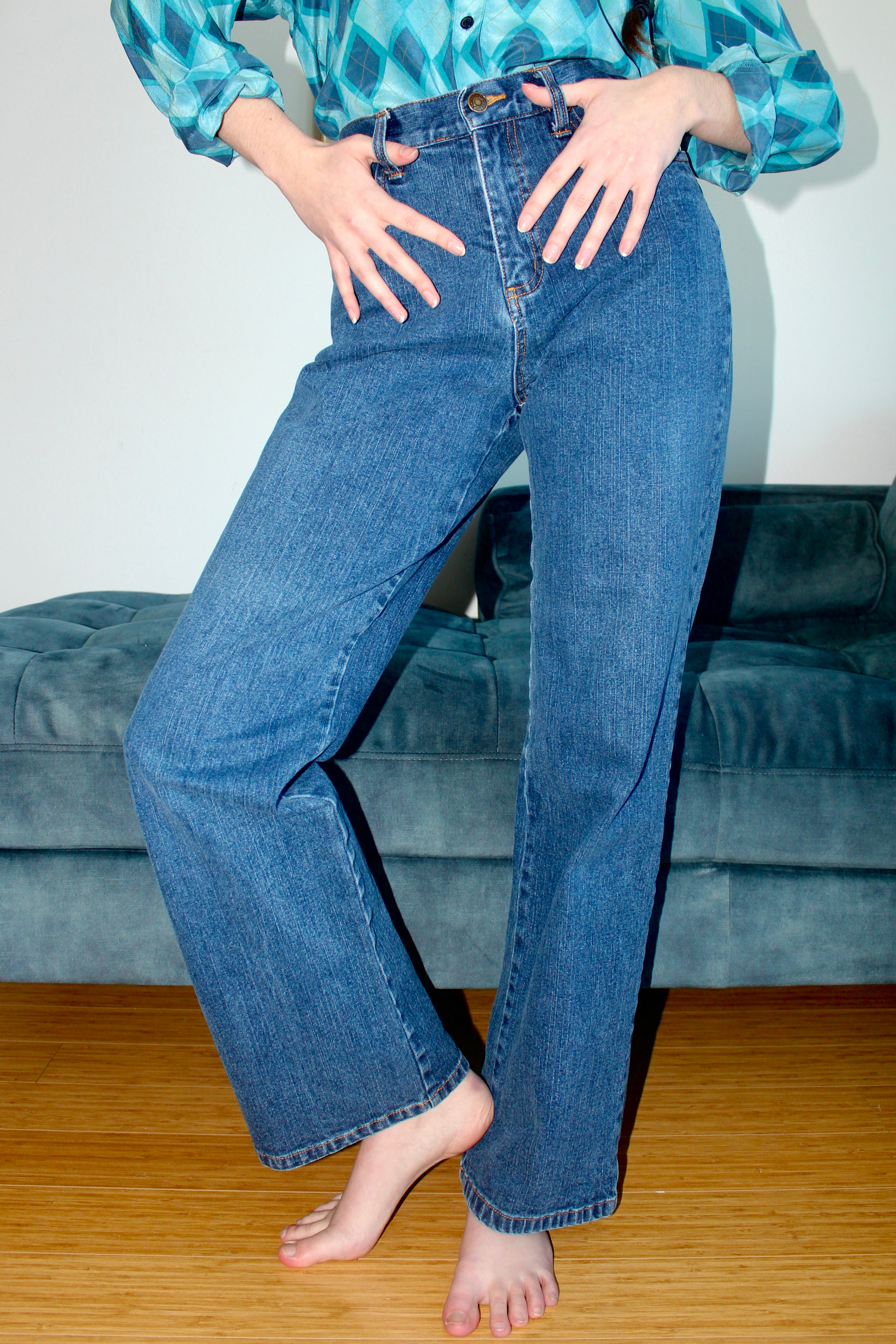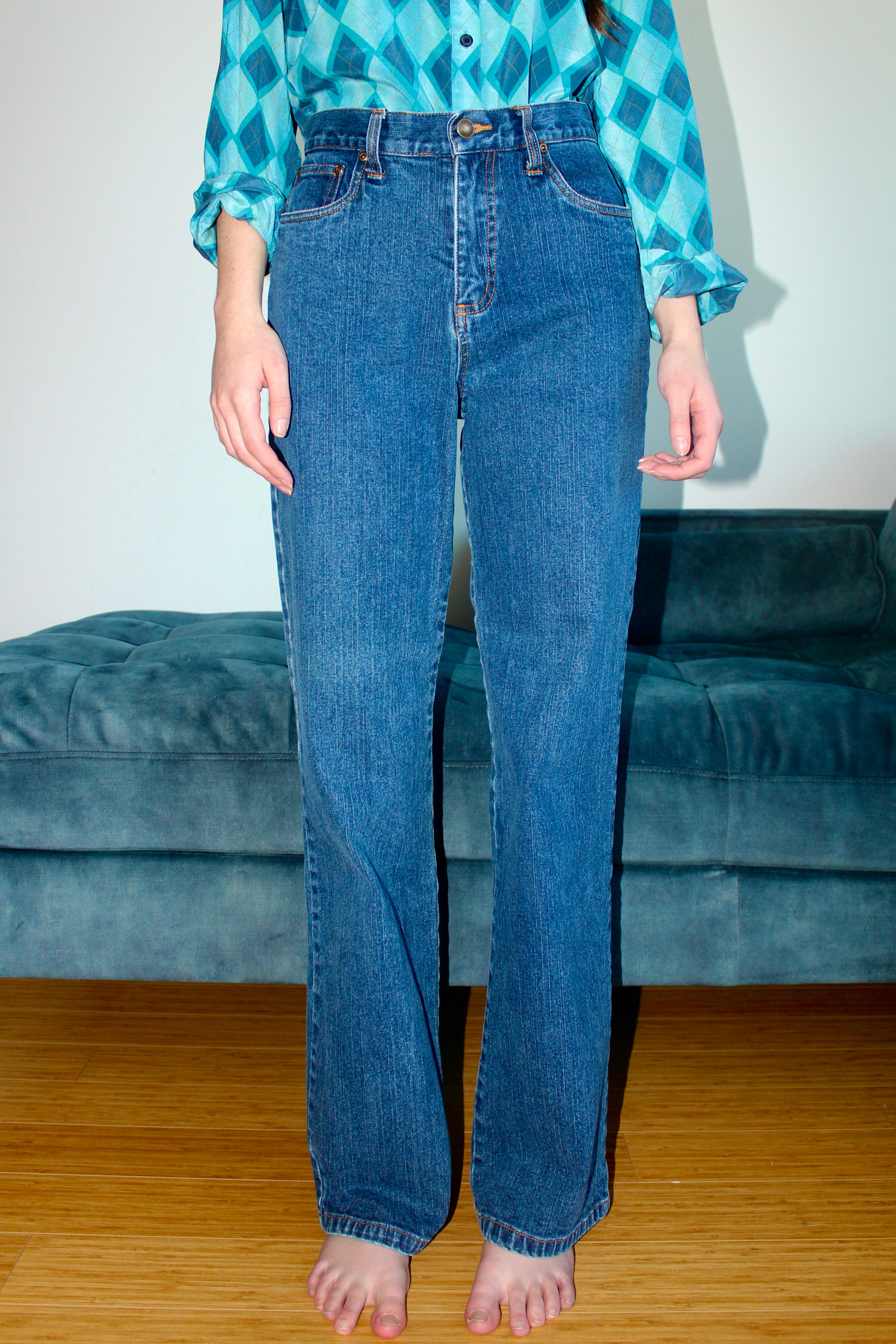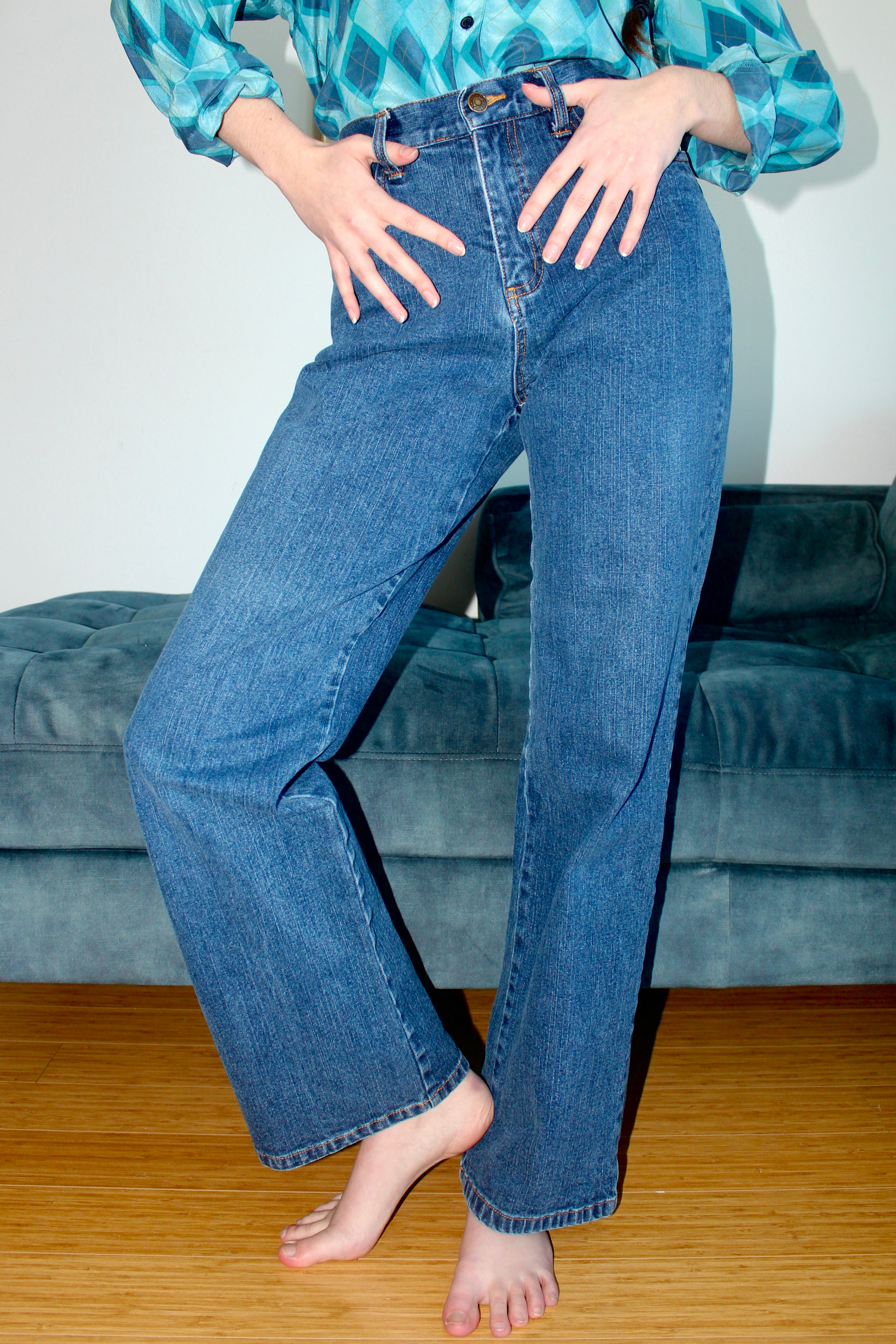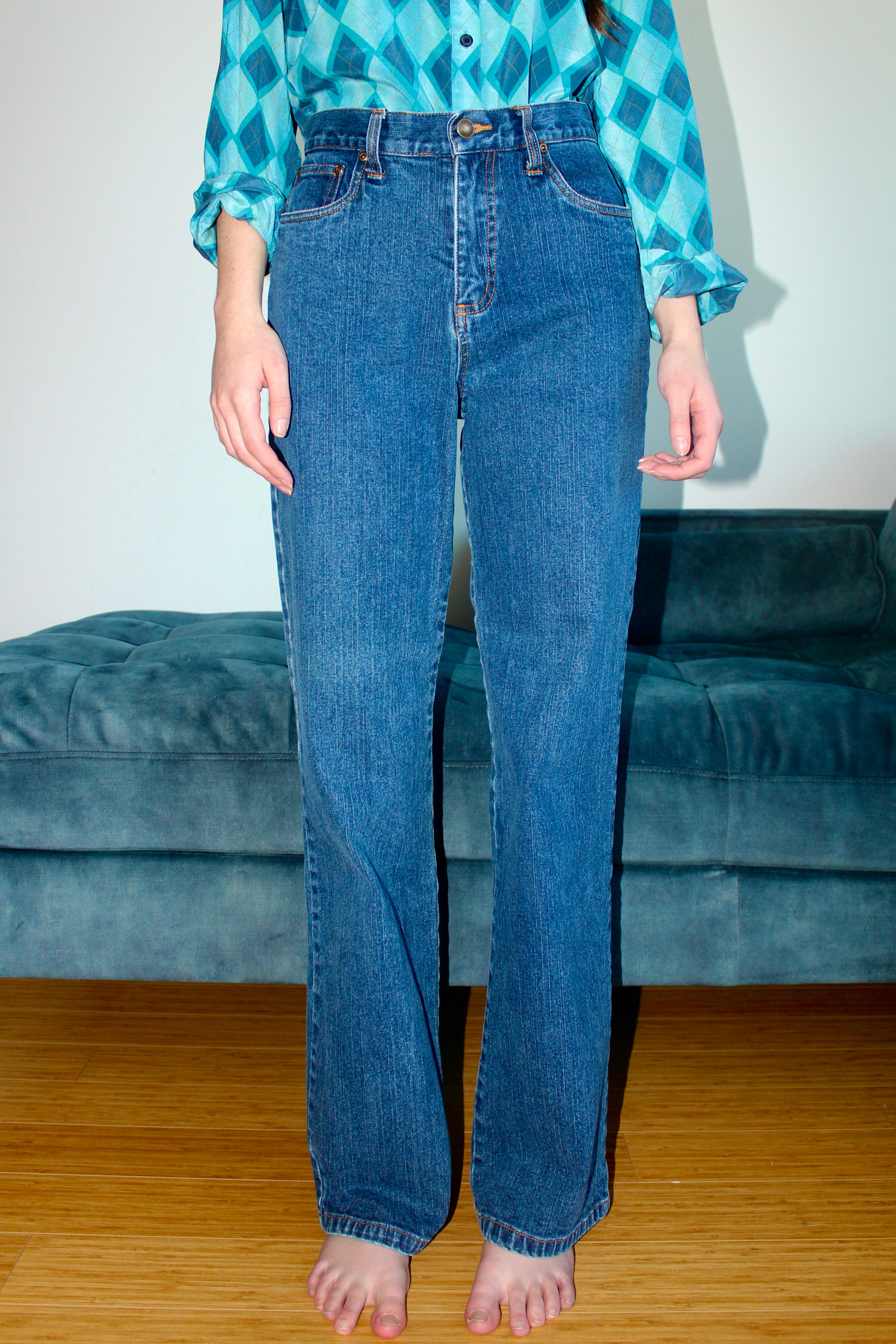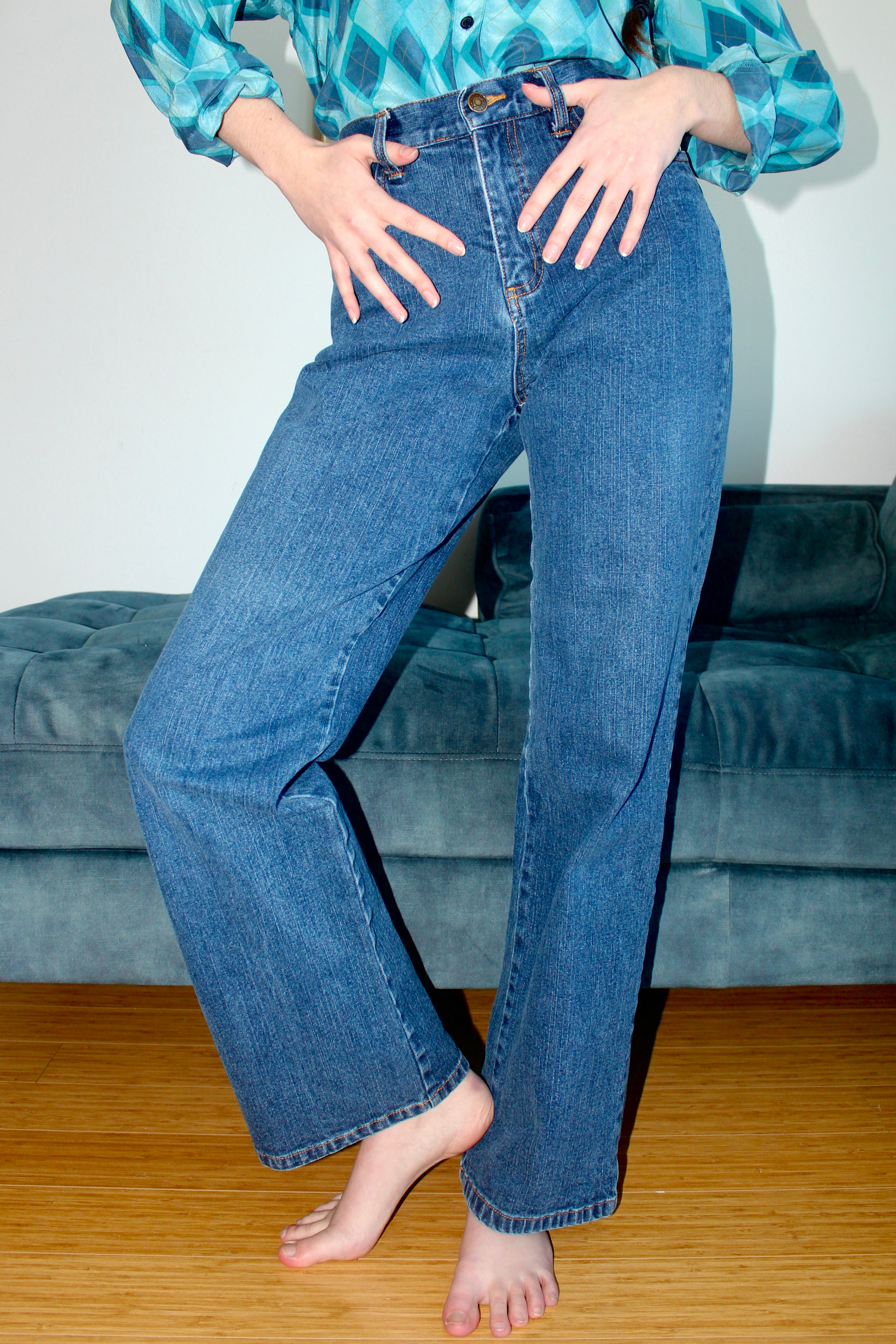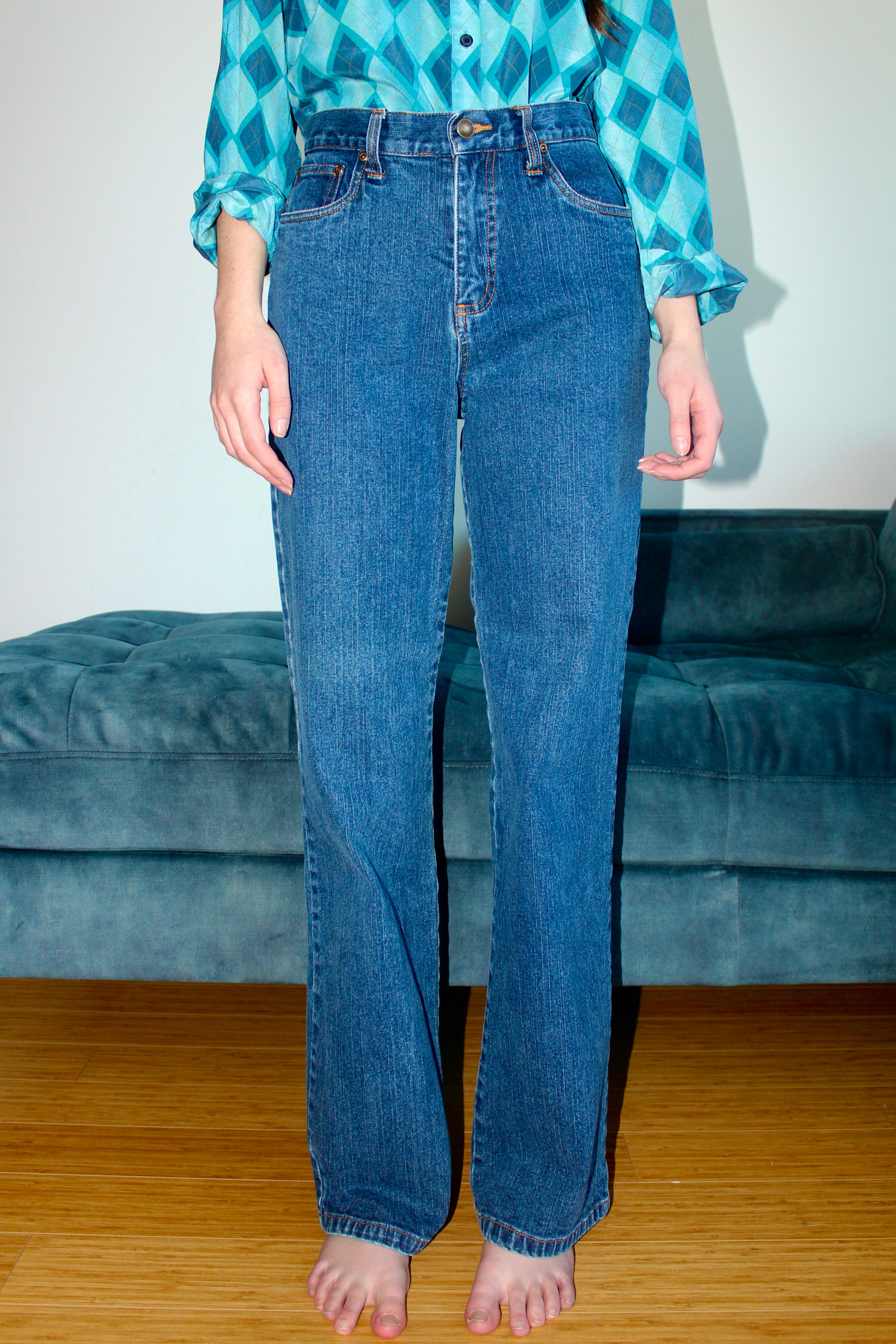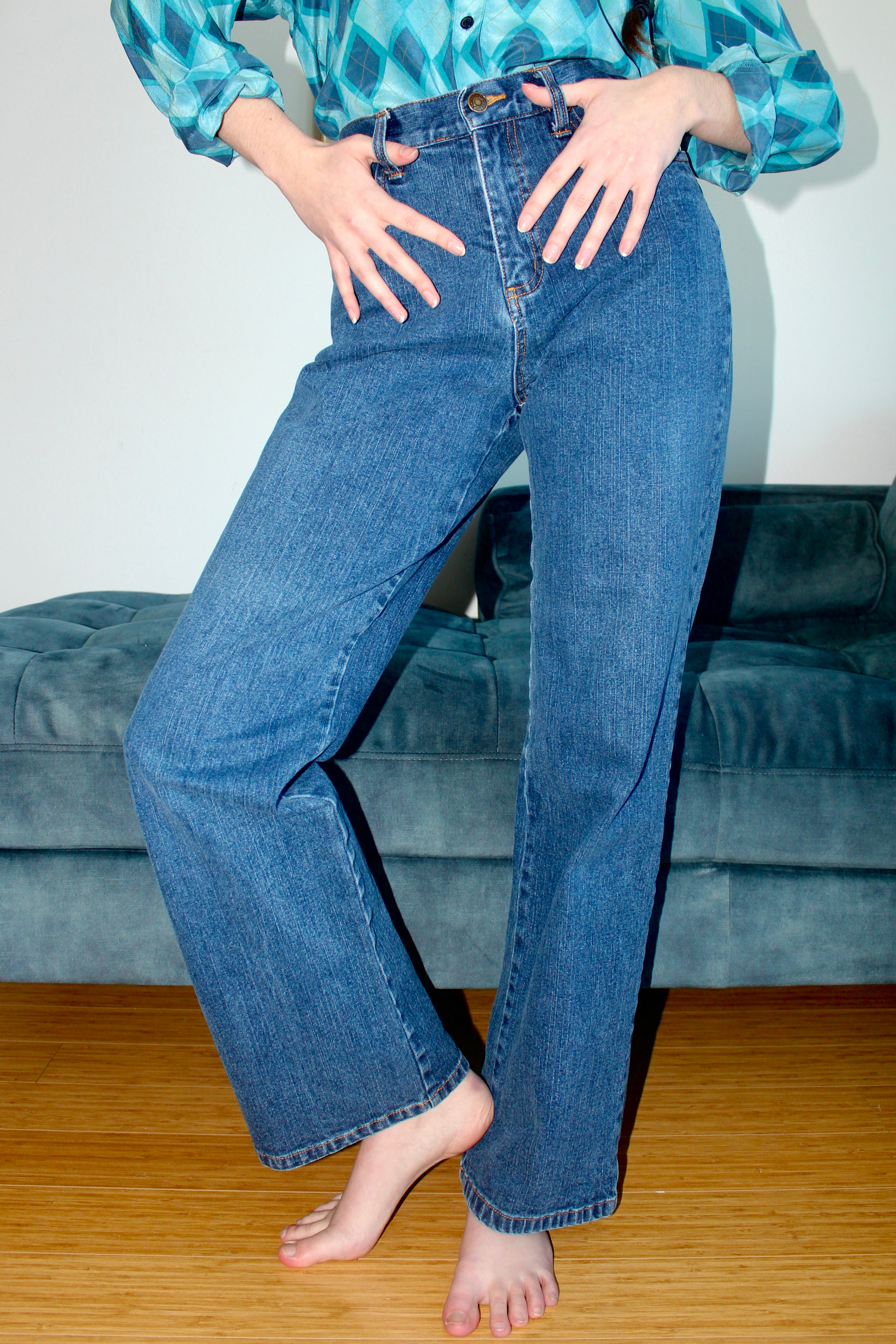 Vintage 90s Denim Mom Jeans (26")
A perfect pair of vintage denim jeans with an effortless straight cut mom-style fit. High waisted and lovely medium wash. 
Size/Fit:
Model is 5'6 and a size small. 
Will fit waists 26" best. 
Measurements: 
Waist: 26" around
Length: 41 inches flat
Material: cotton/spandex