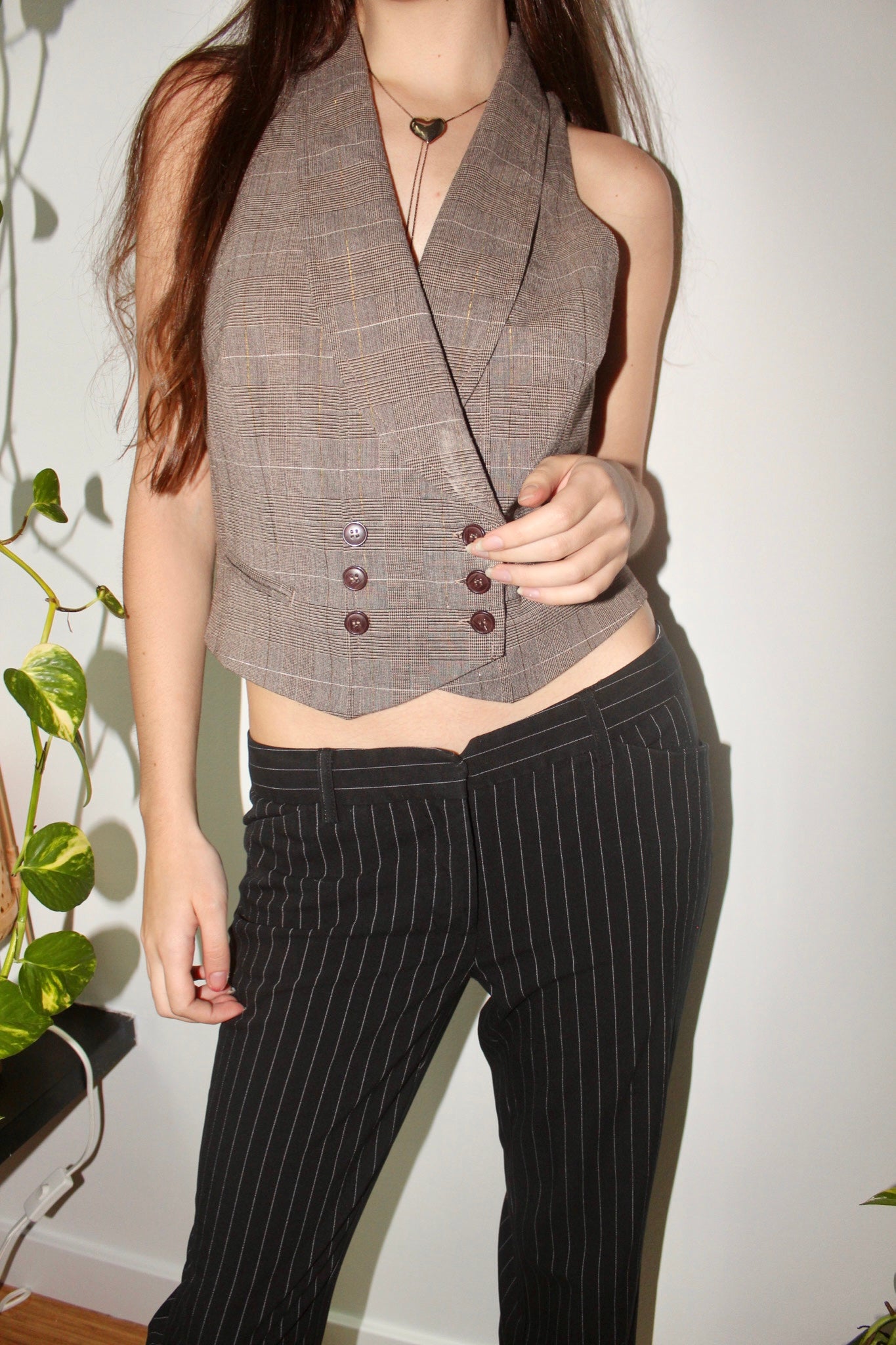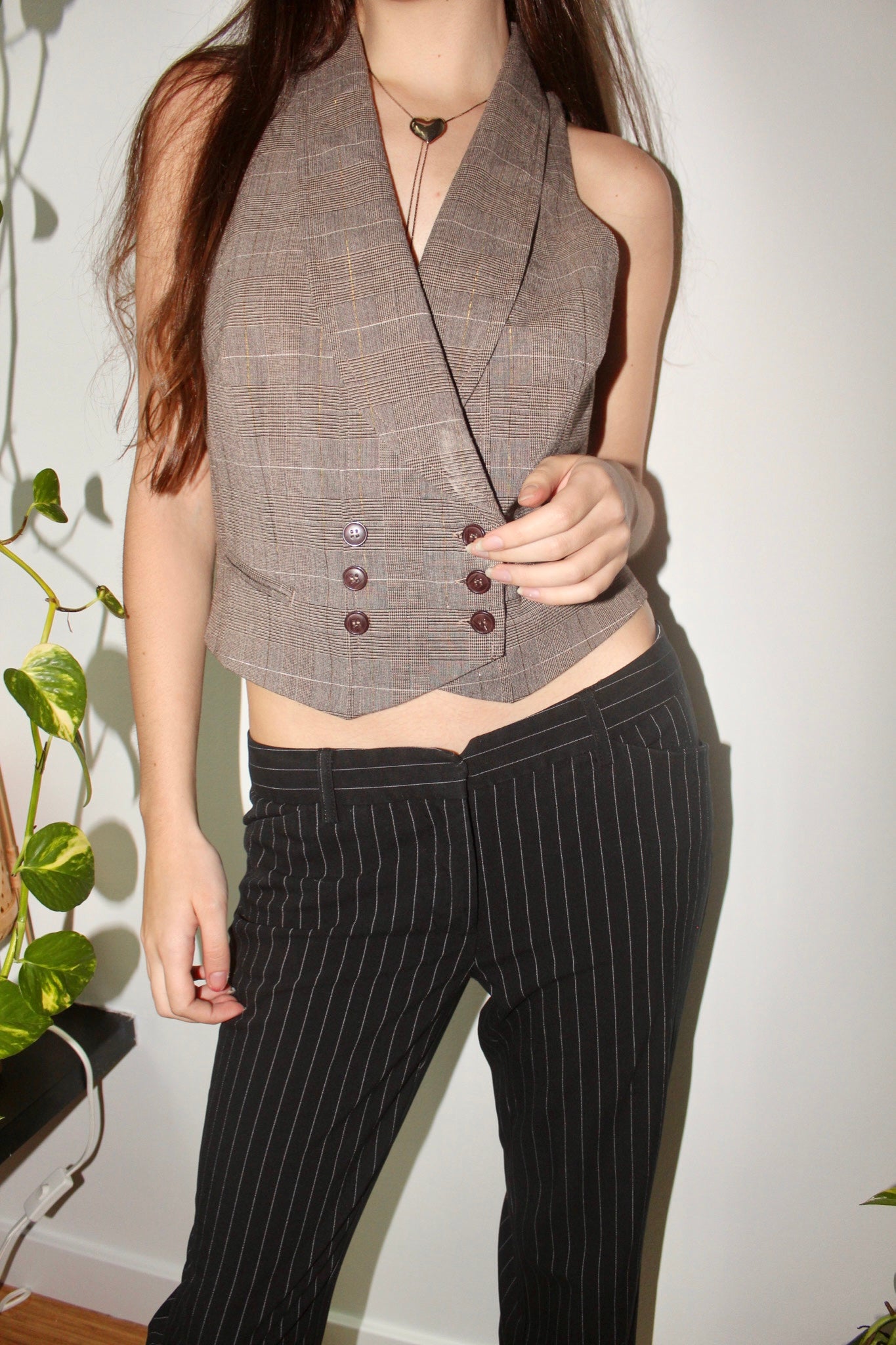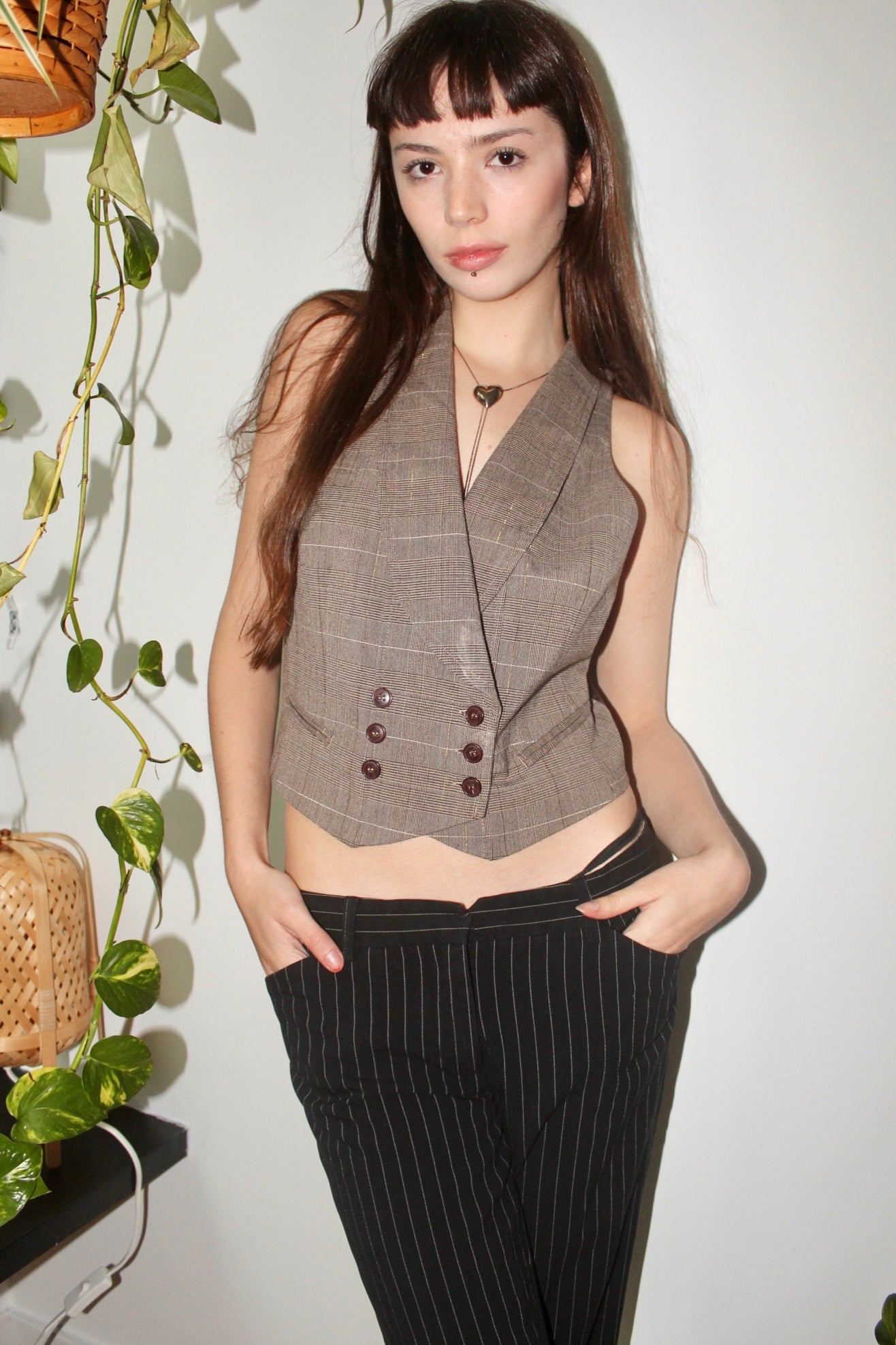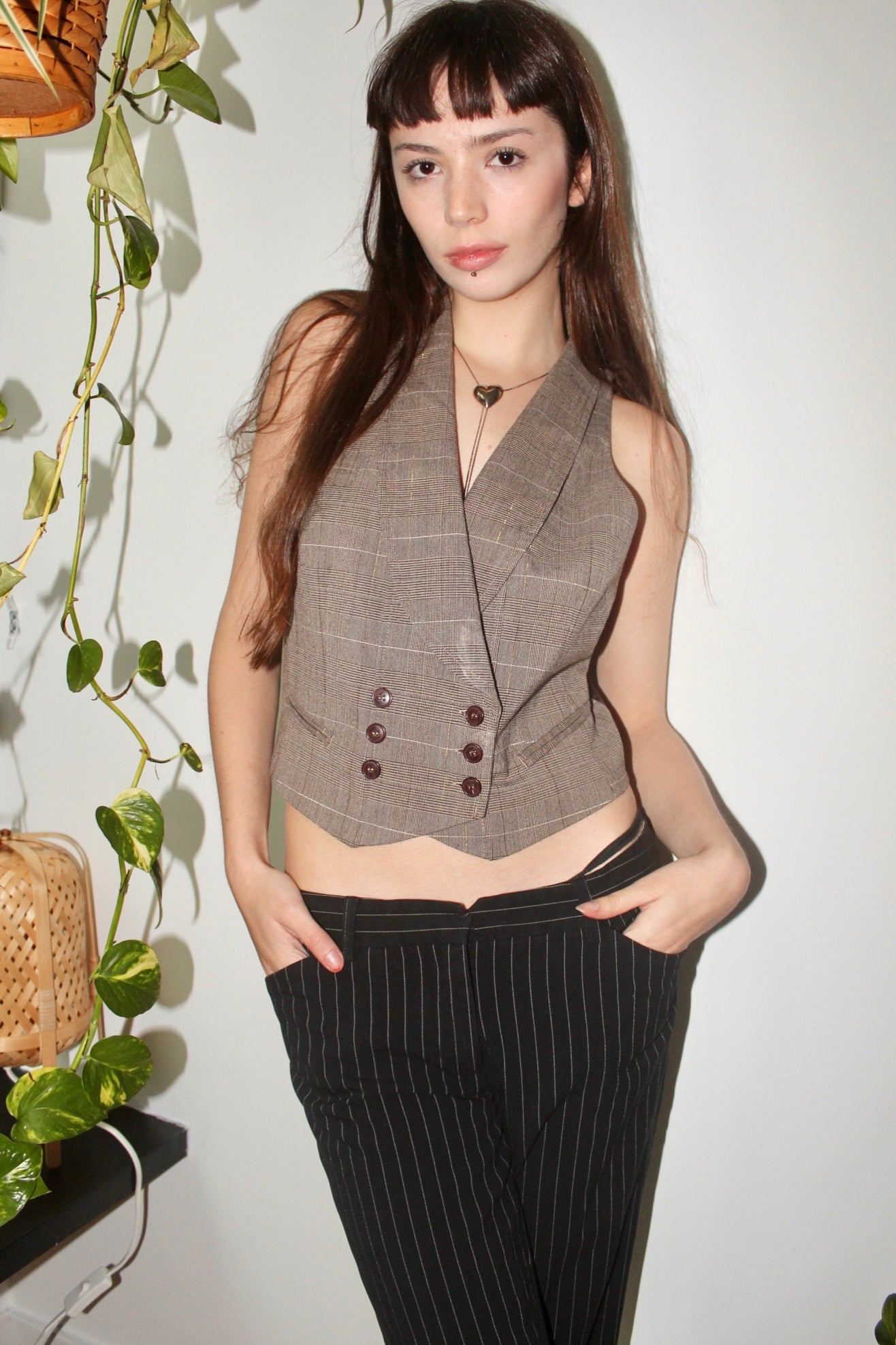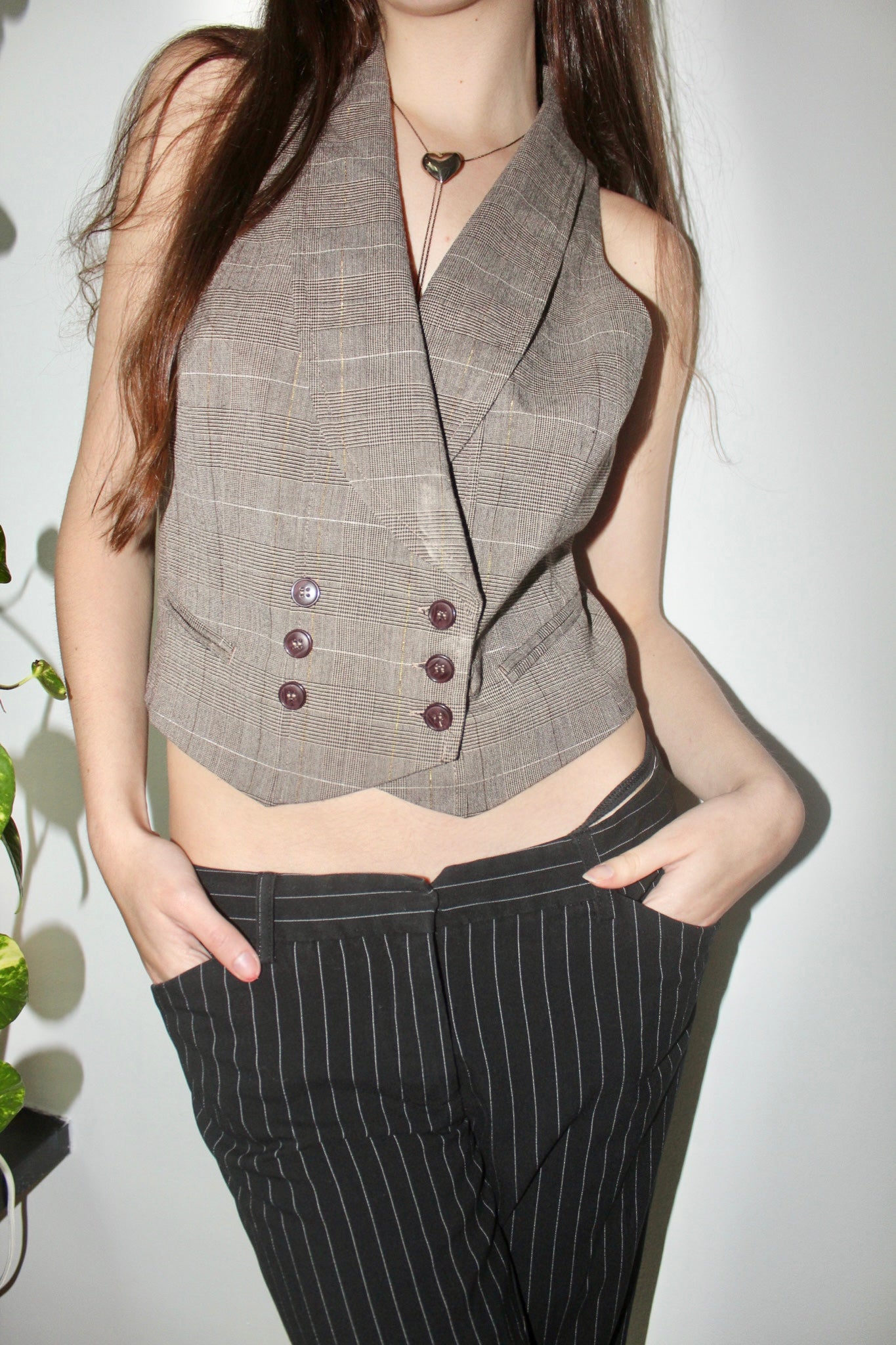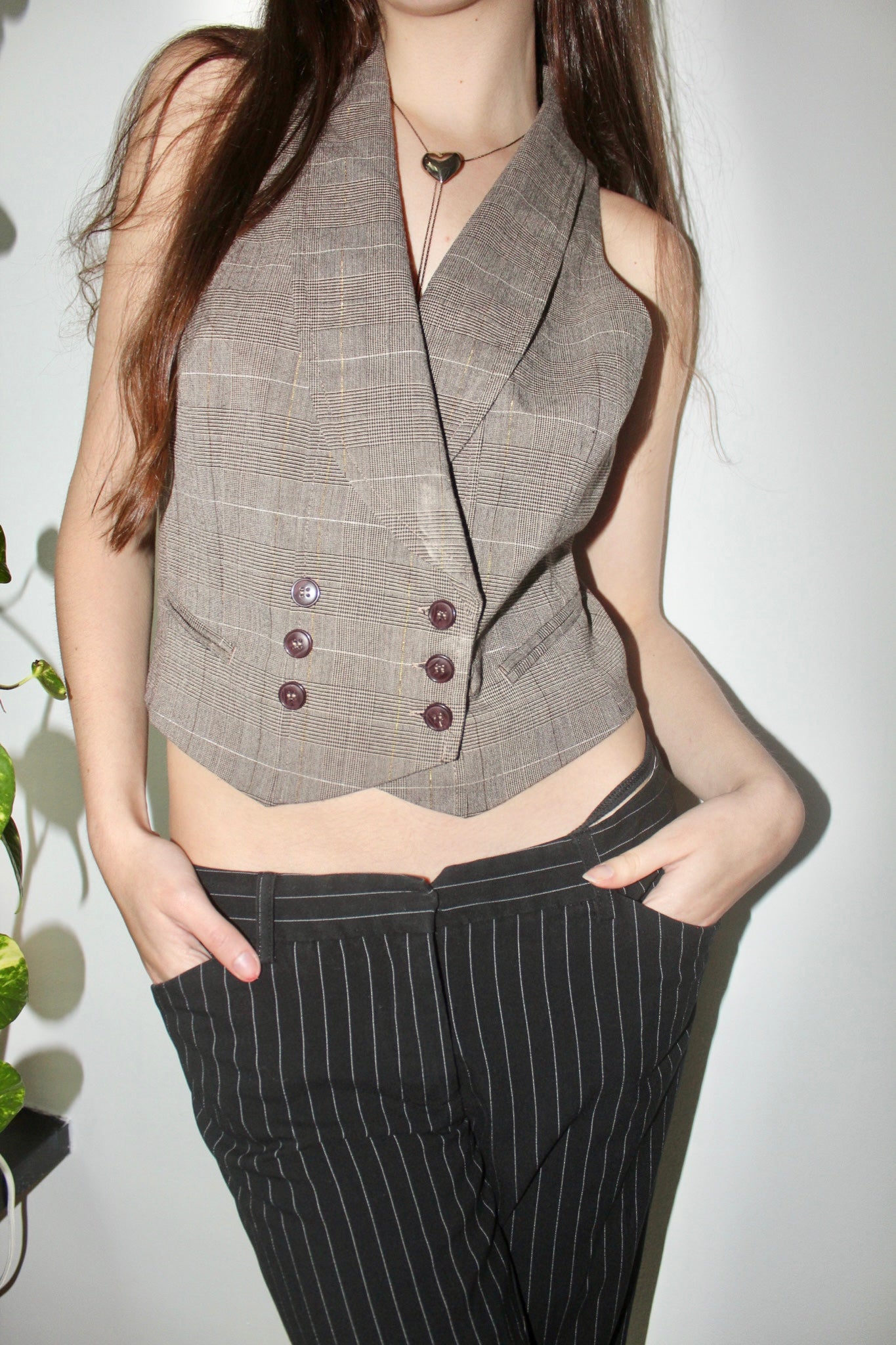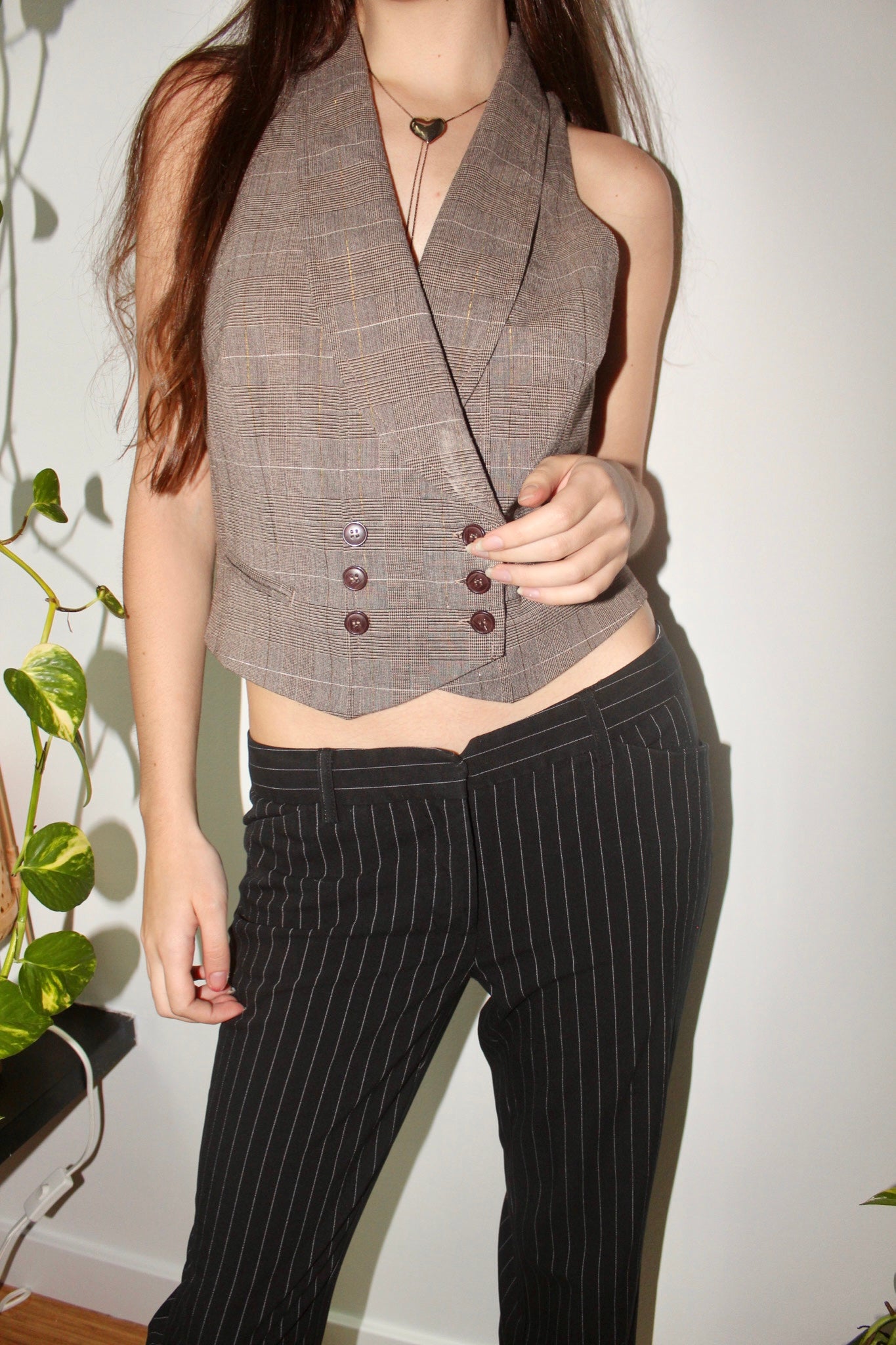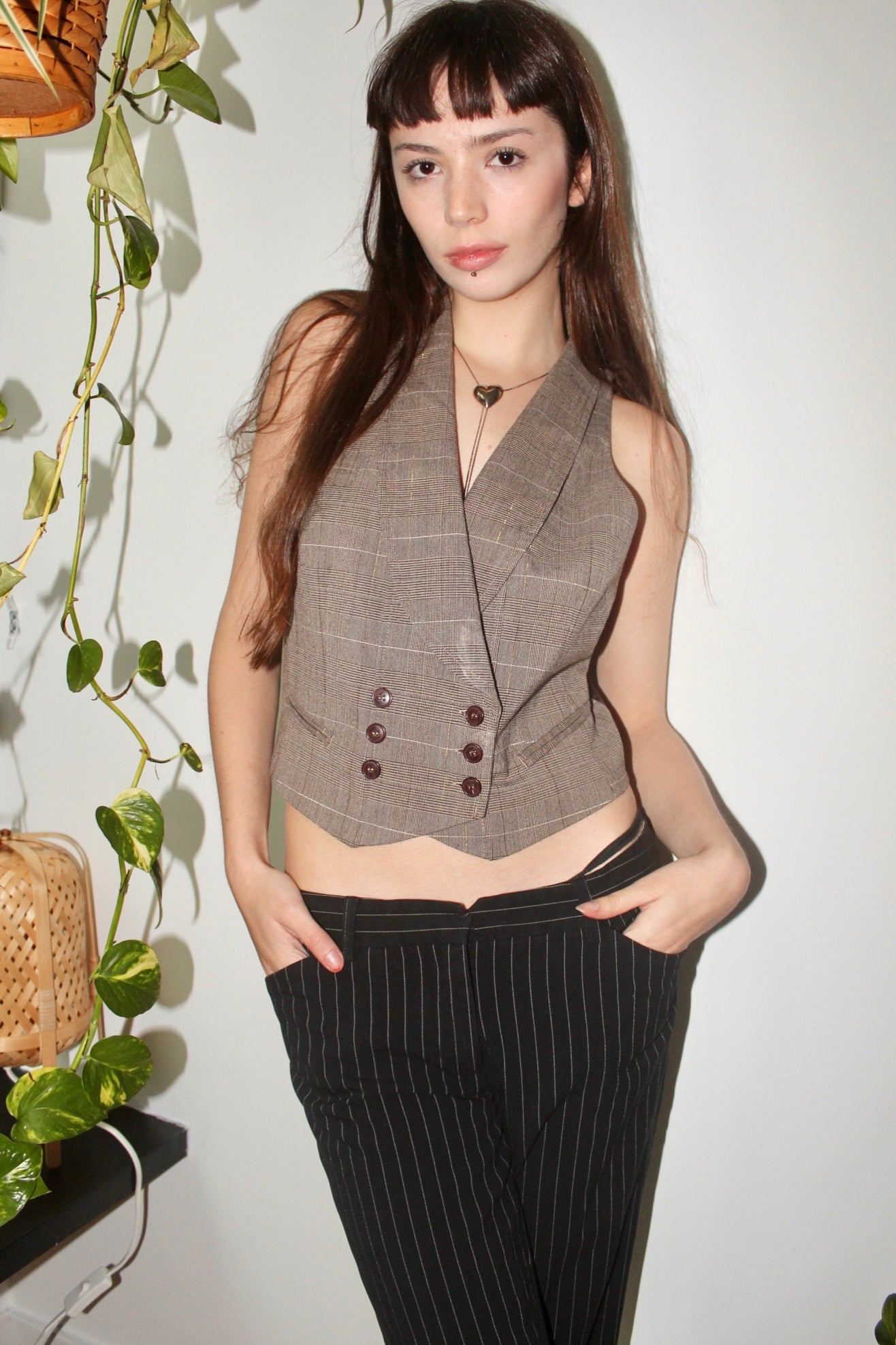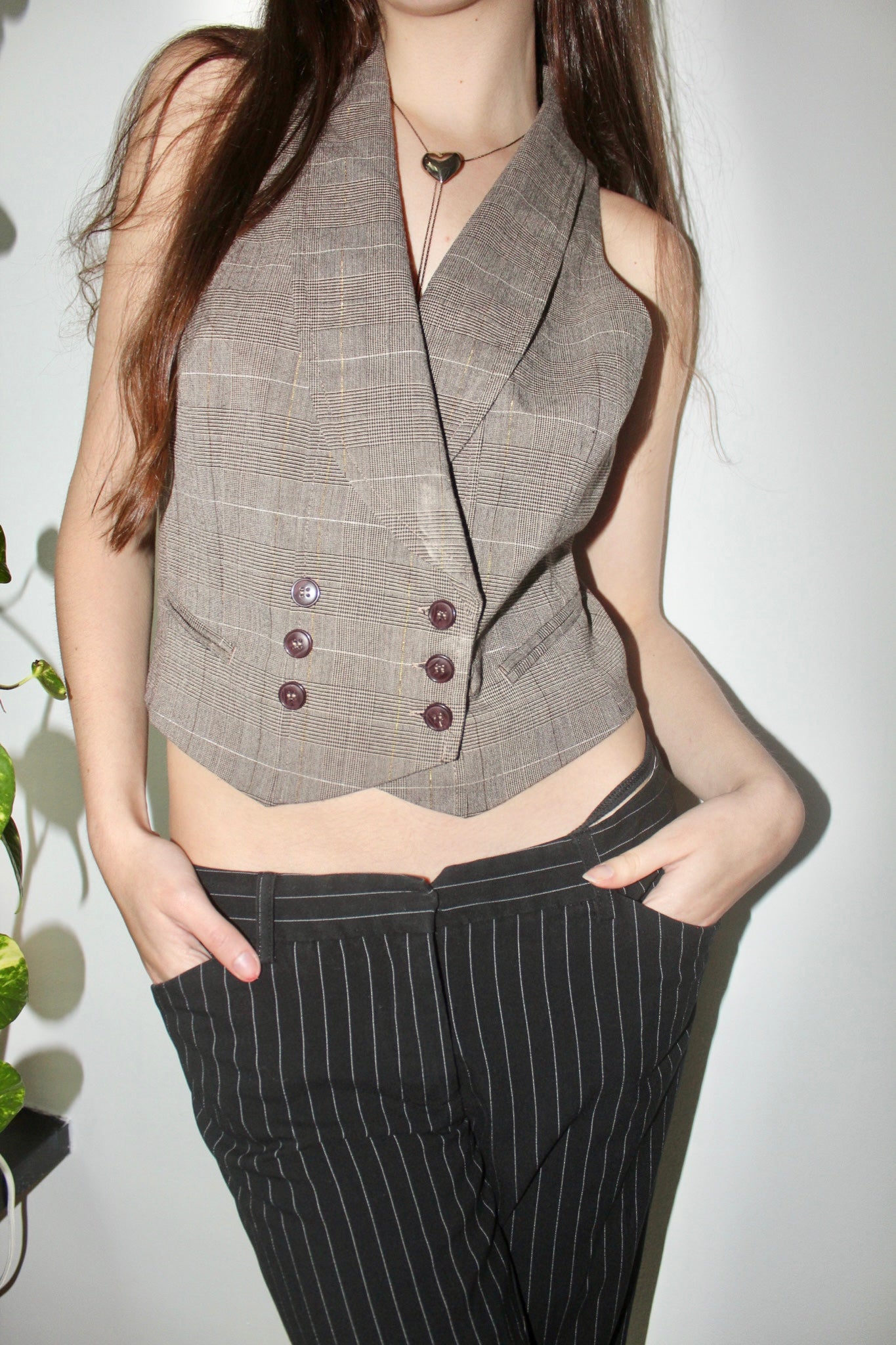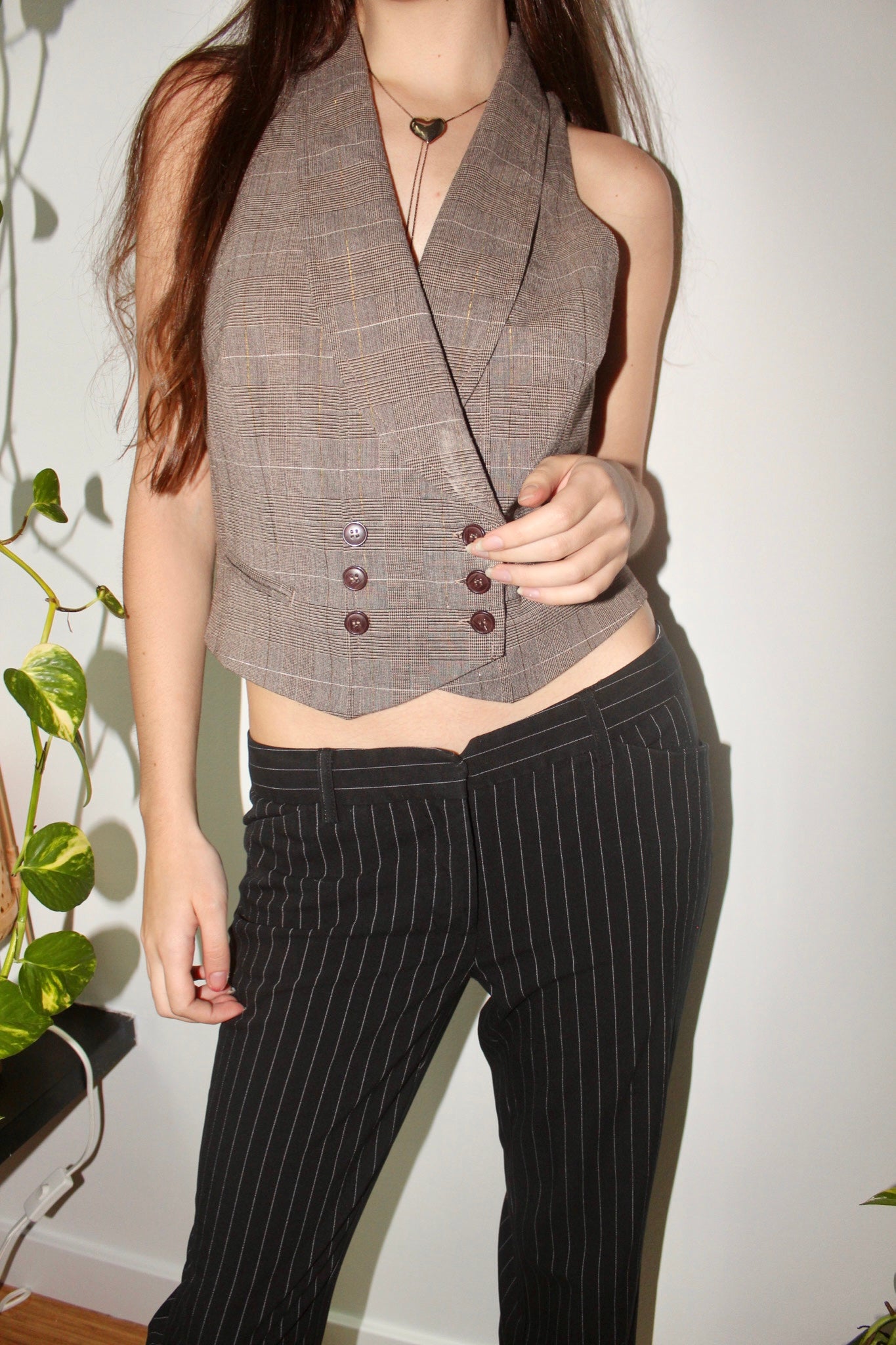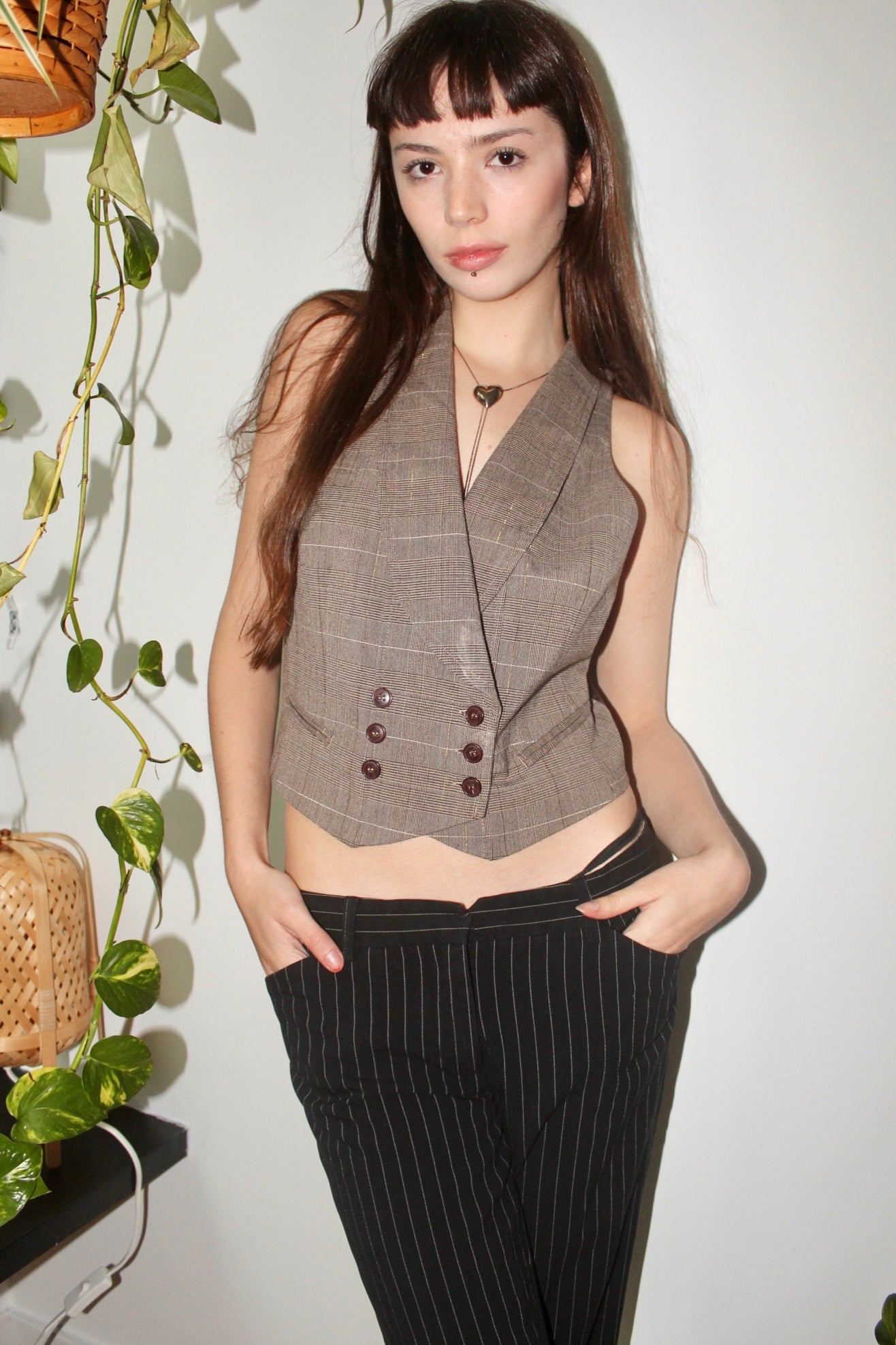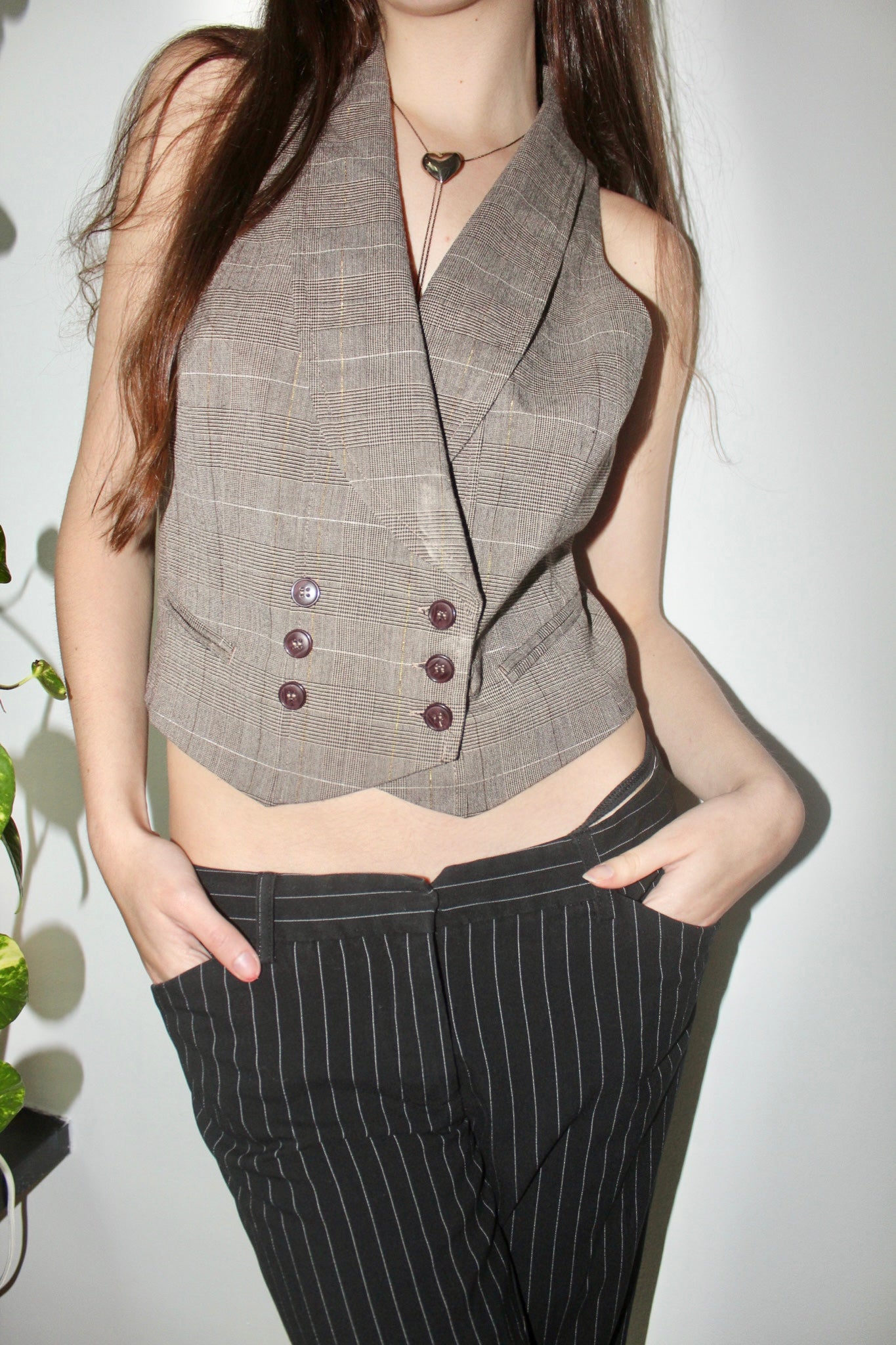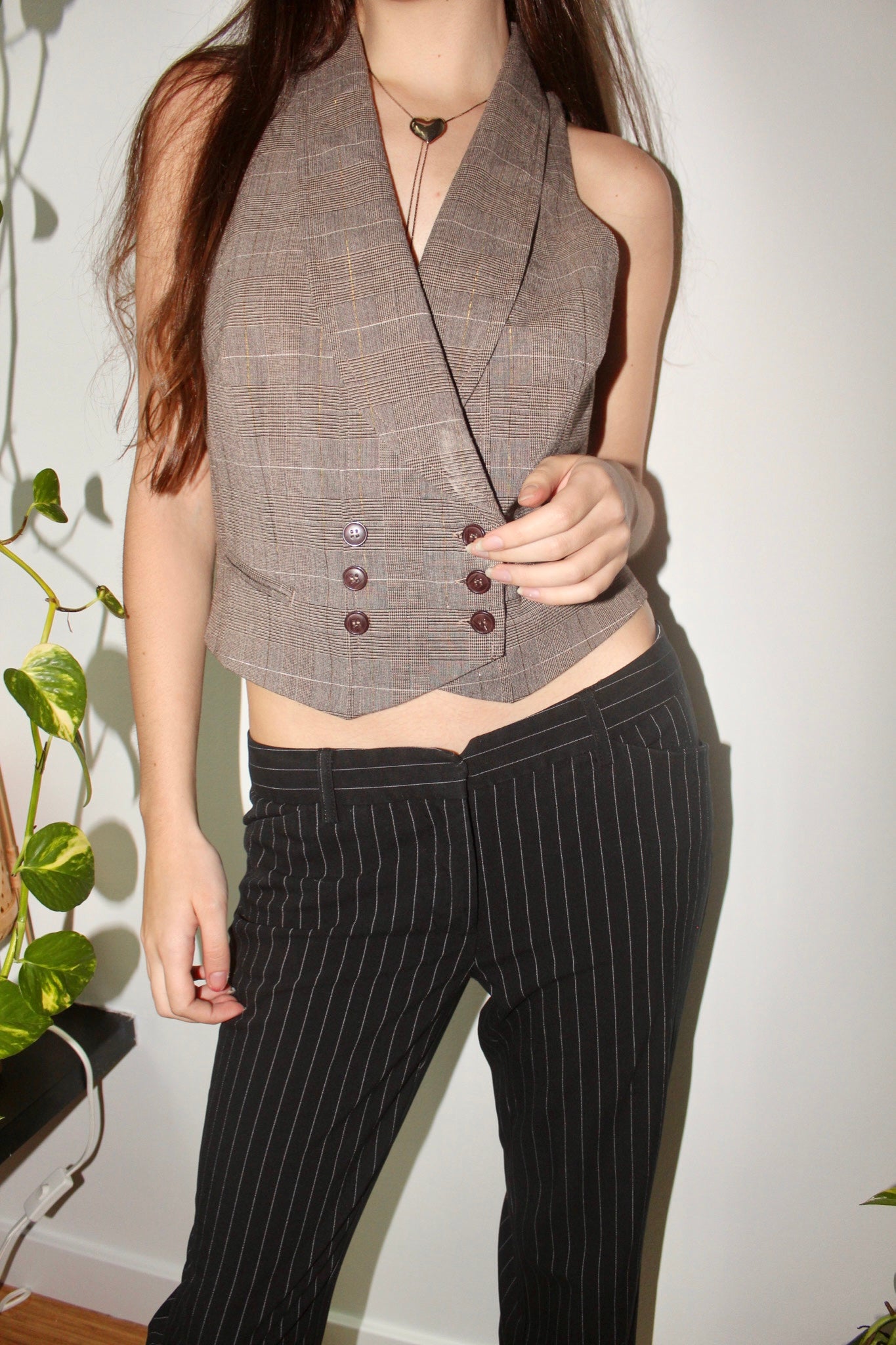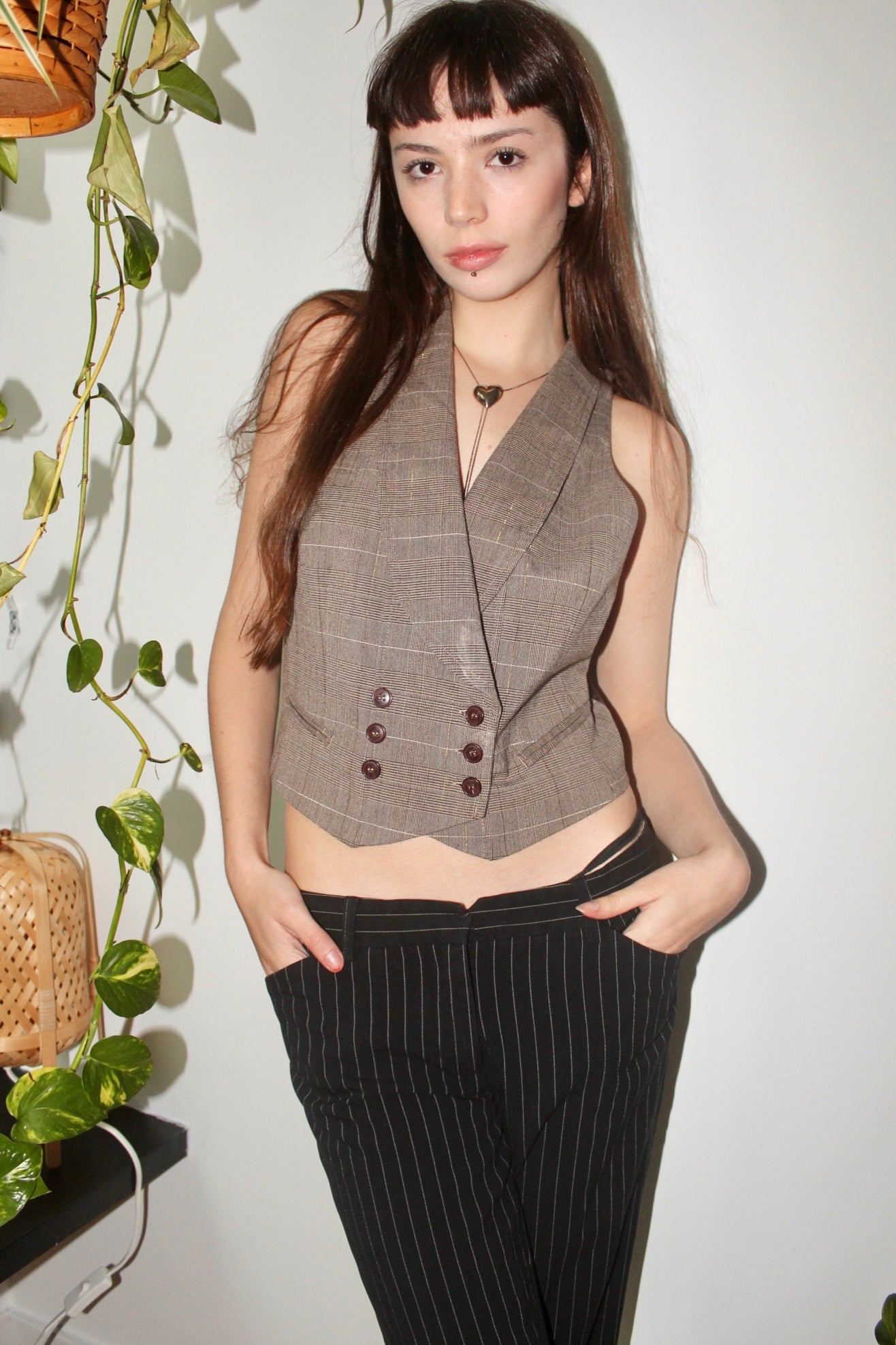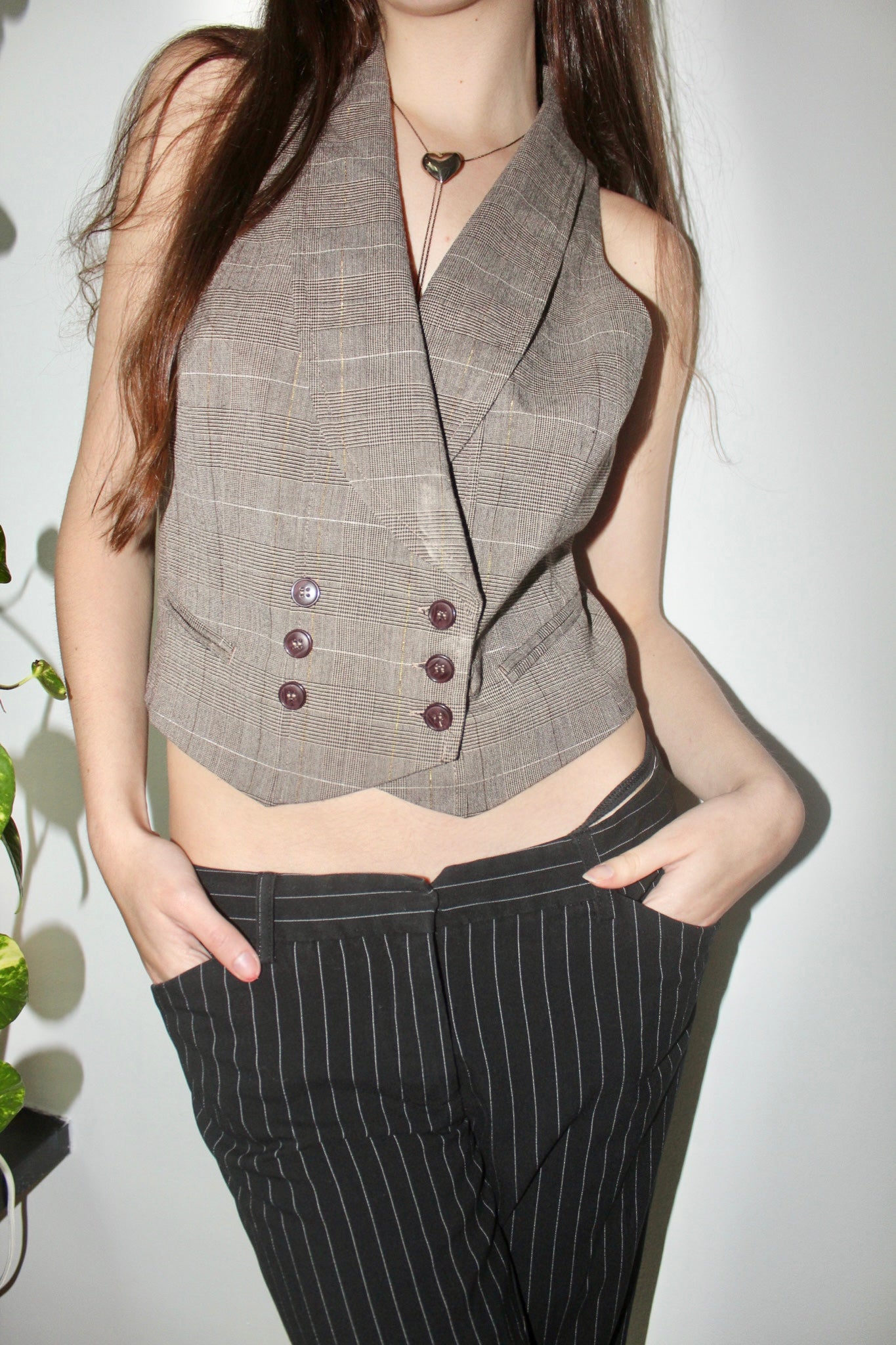 Vintage 90s Double Breasted Plaid Vest (S-M)
You'd be Parisian chic in this 90s collared vest with its retro double breasted design and gorgeous plaid print. Perfect on its own or layered over a long sleeve. 
Size/Fit:
Model is 5'6 and a size small. 
Will fit sizes small to medium best. 
Measurements: 
Bust: 34-35 inches 
Length: 19 inches flat
Material: poly, rayon, spandex