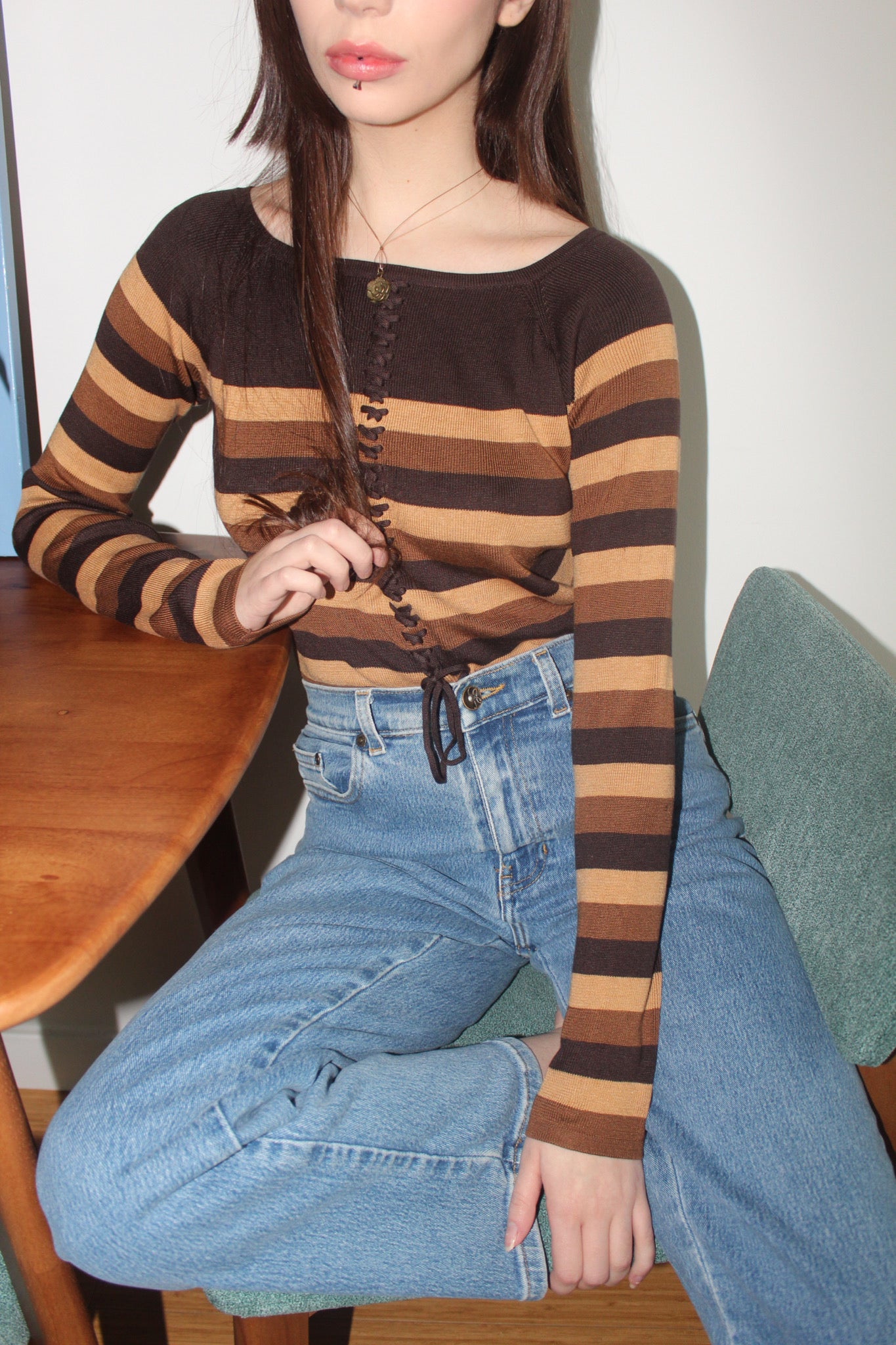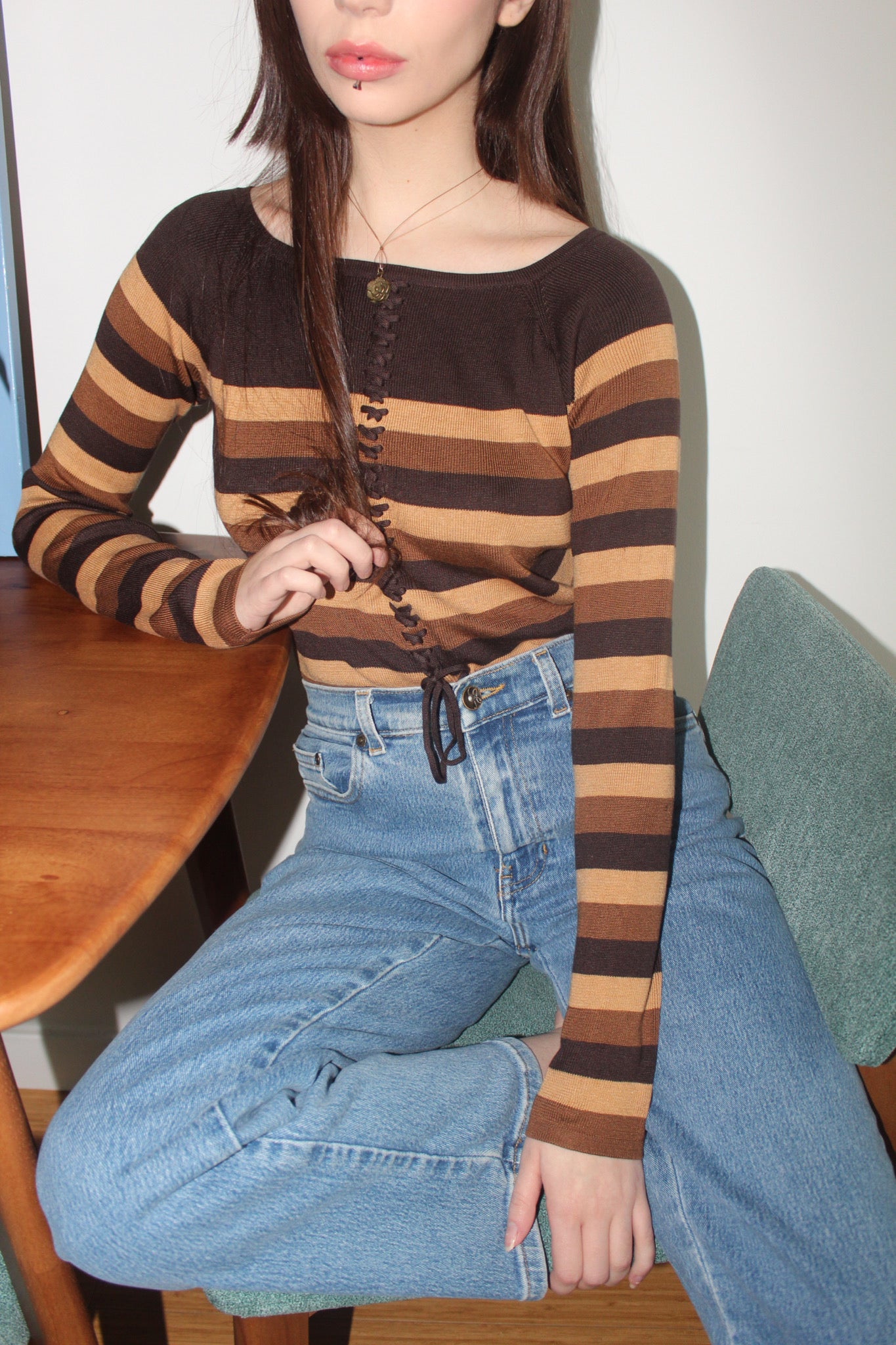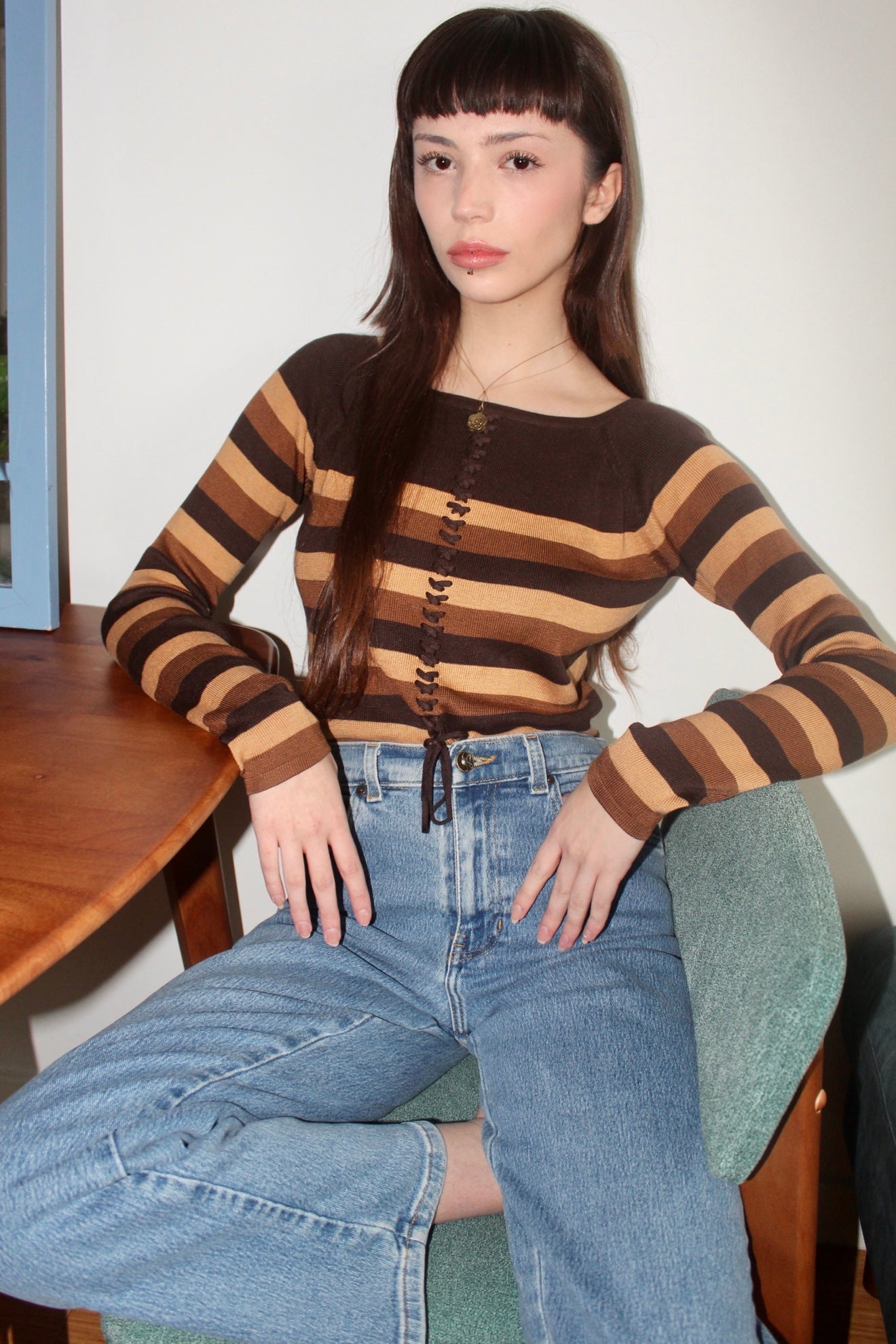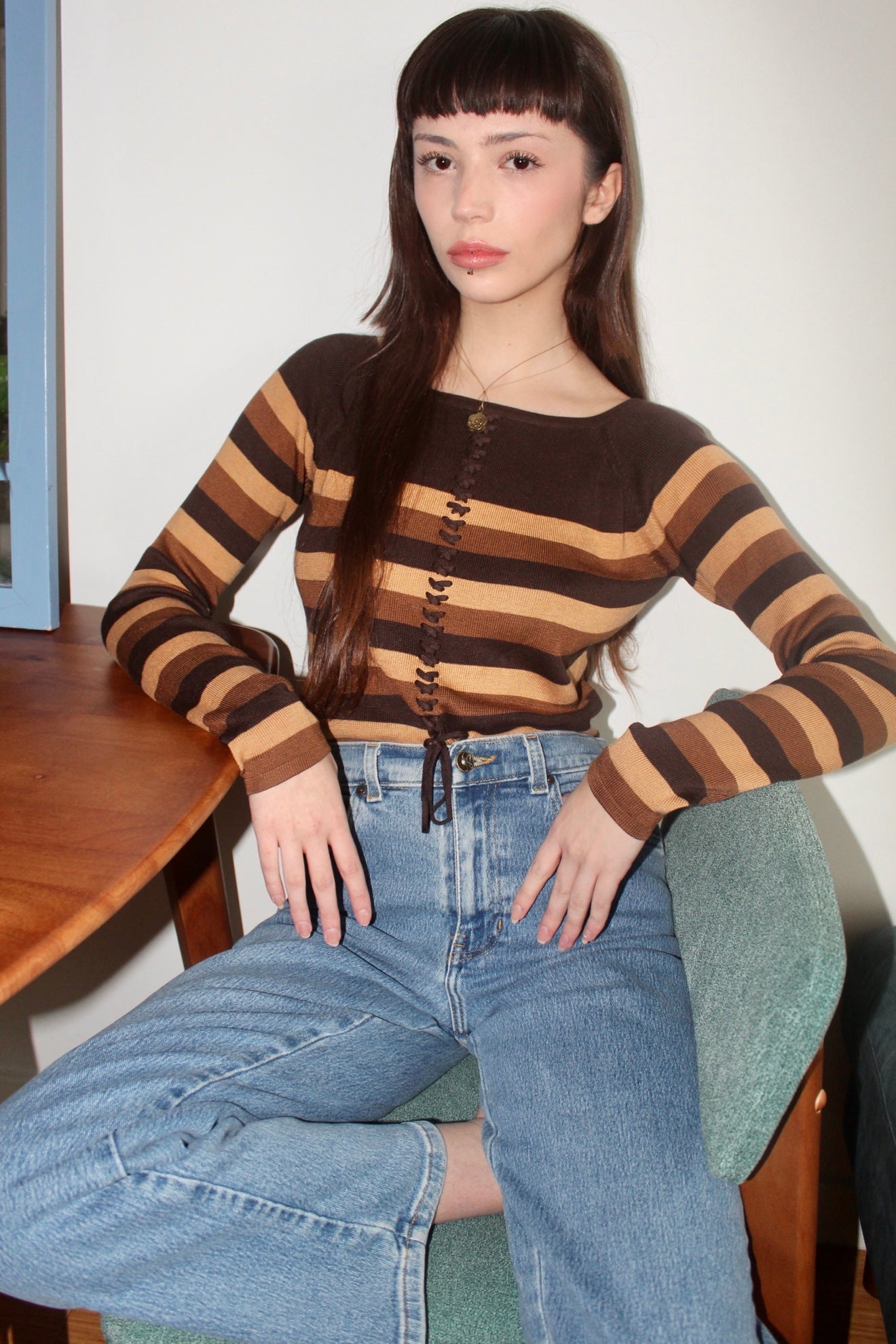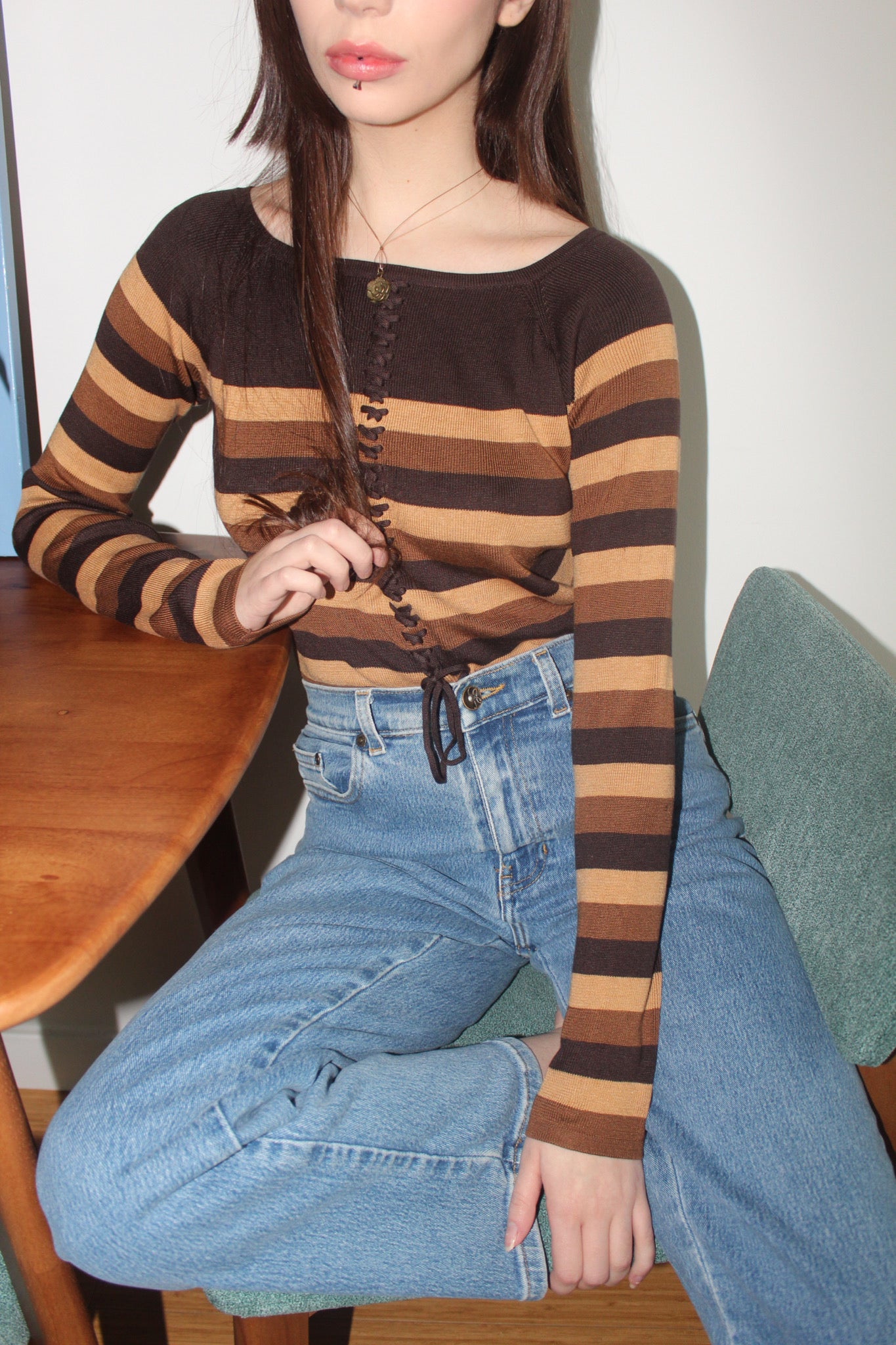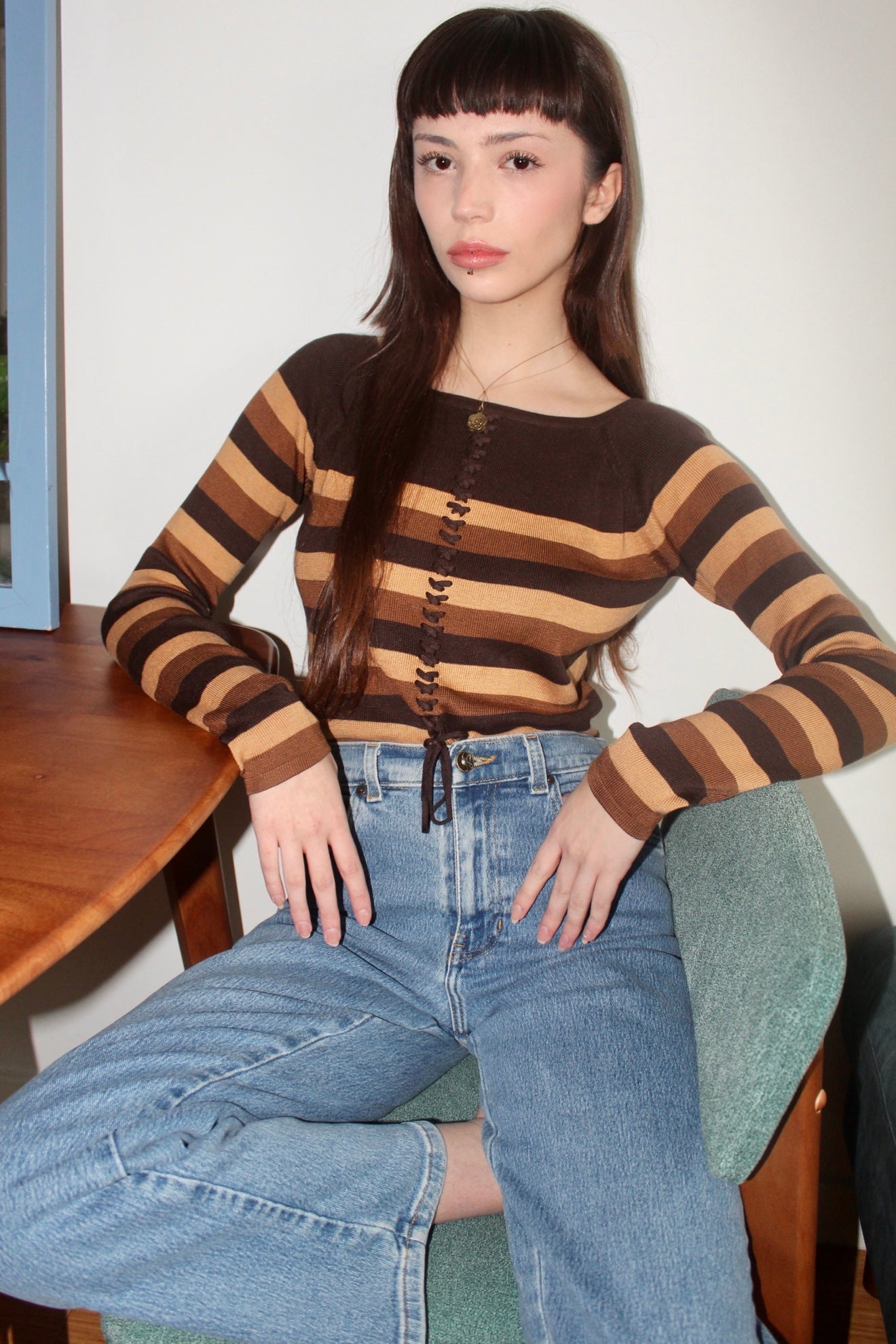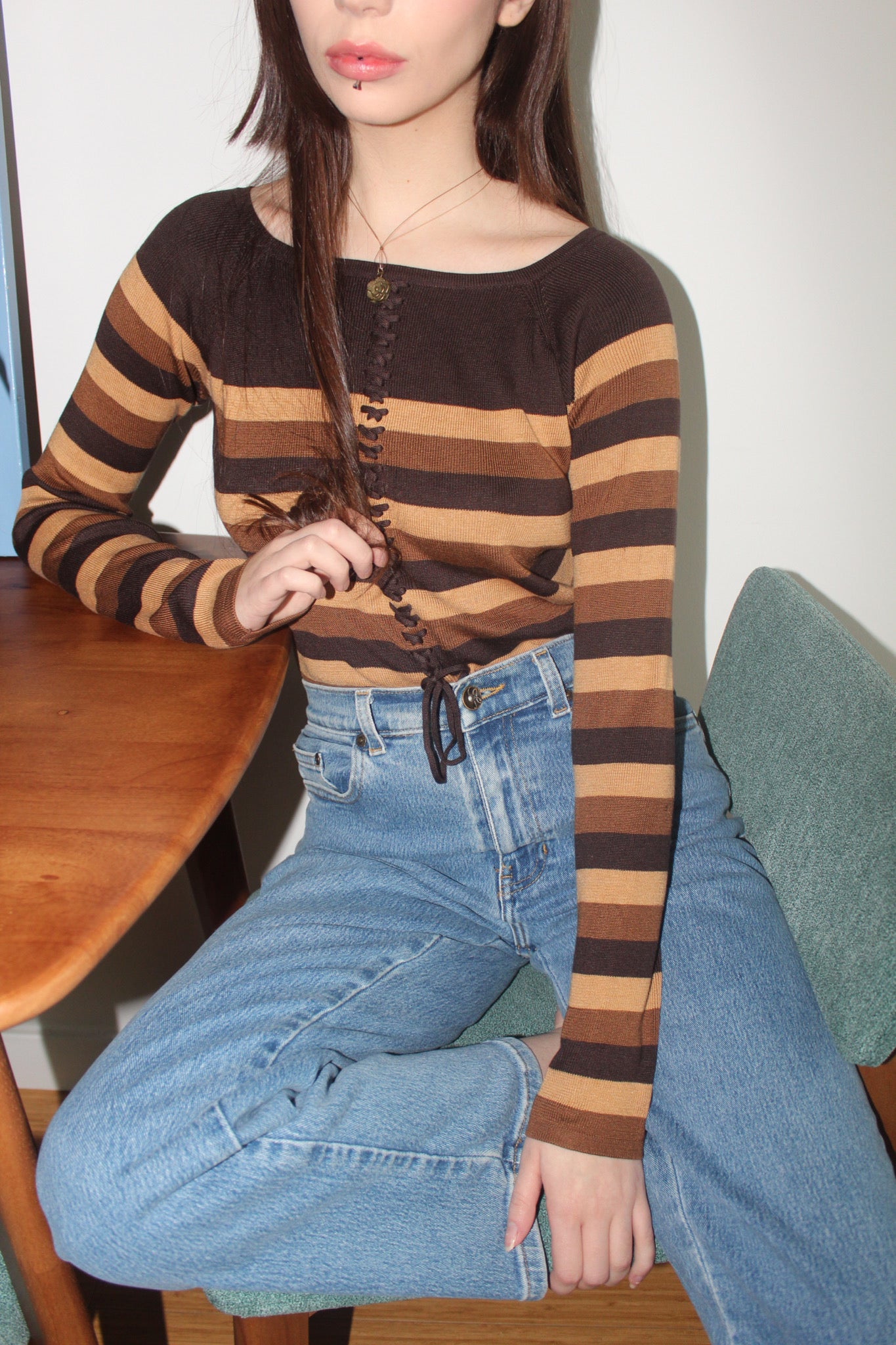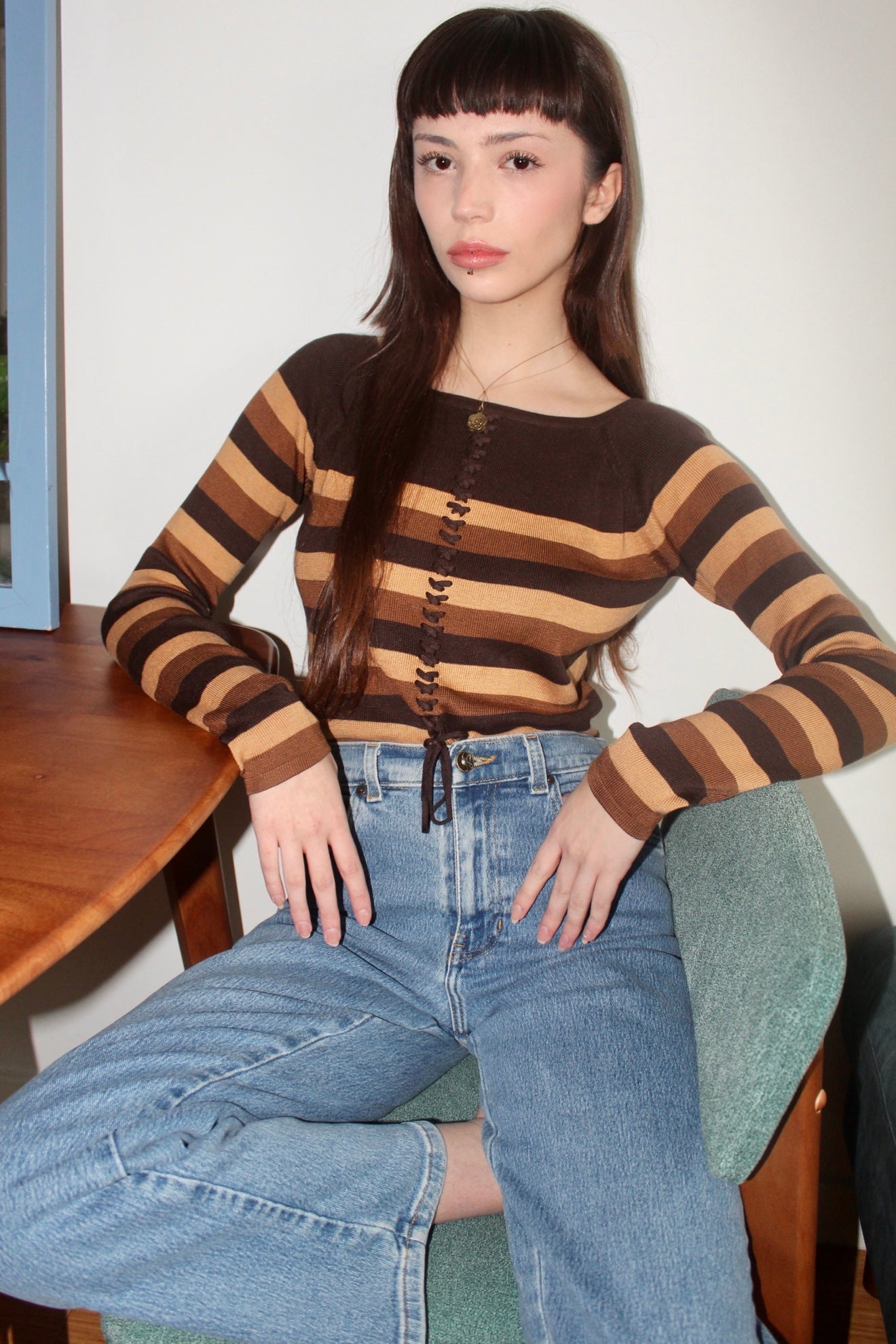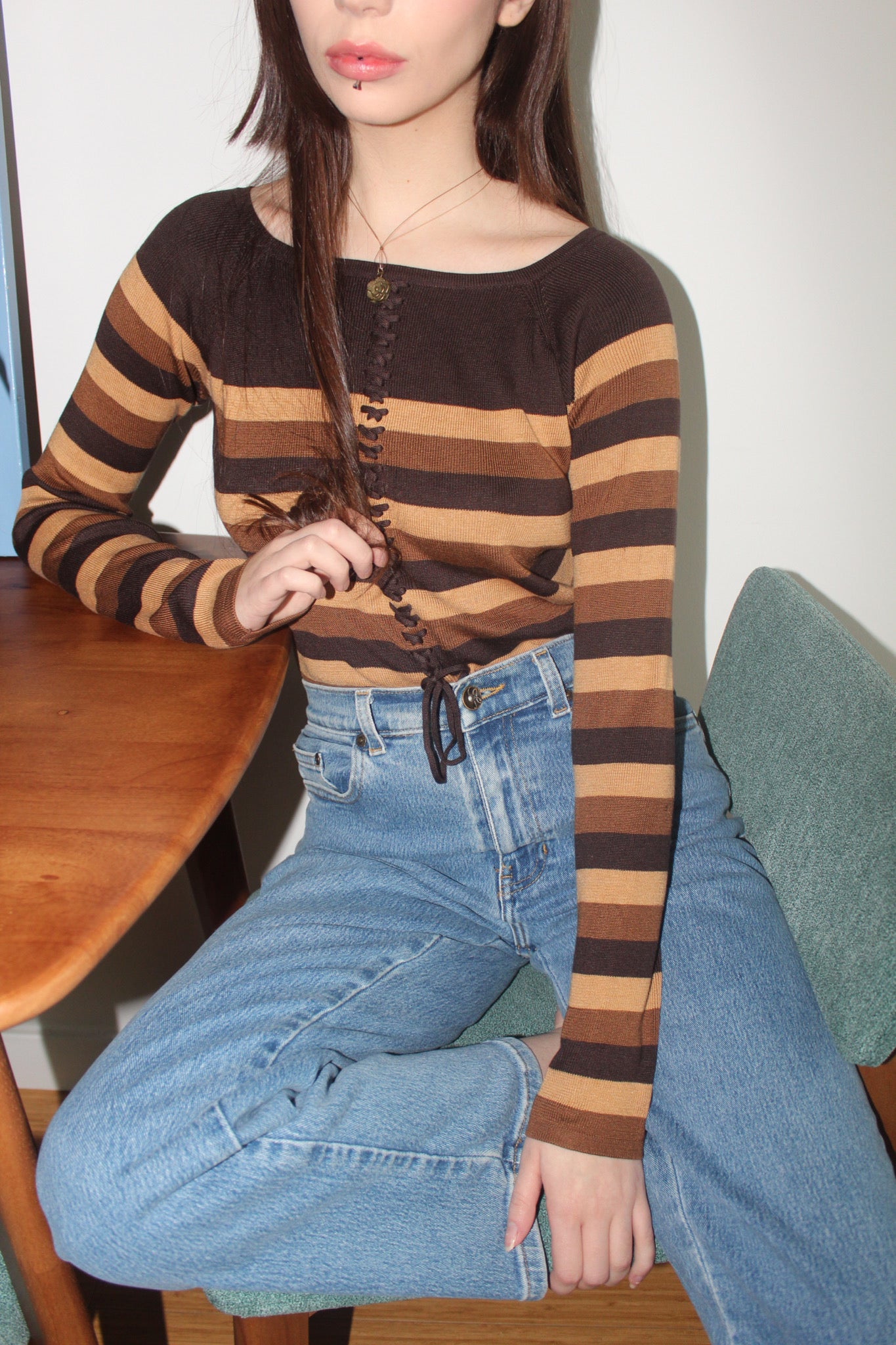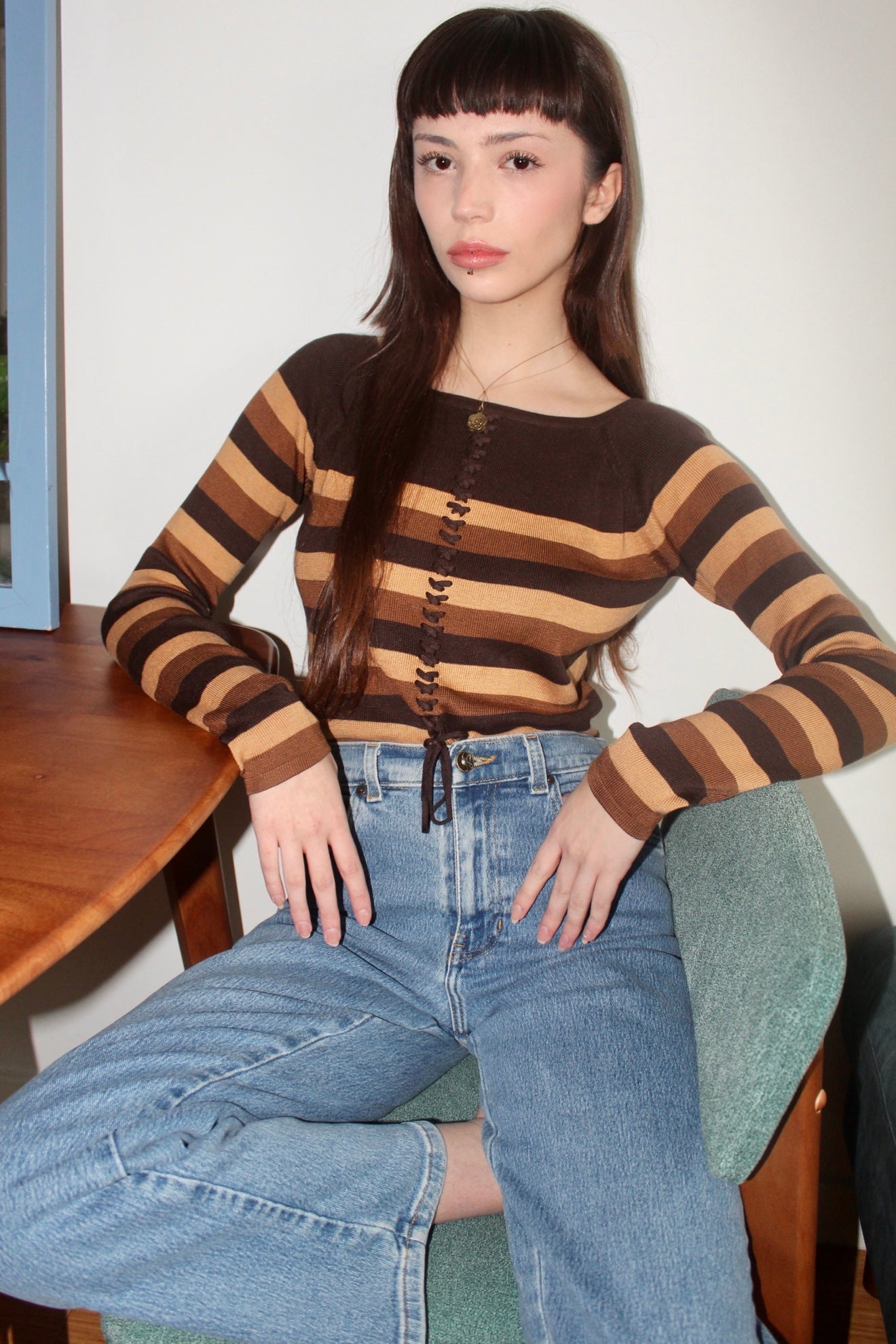 Vintage 90s Lace Up Striped Silk Knit Top (S)
You're the girl-next door in a 90s coming of age movie in this retro knit top! Gorgeous striped pattern and cool cross- lace up pattern in the front with a tie. In luxurious silk texture. 
Size/Fit:
Model is 5'6 and a size small. 
Will fit sizes small best. 
Measurements: 
Shoulder to shoulder: 16 inches flat 
Bust: 32 inches 
Length: 22  inches flat
Material: silk