Hello! Welcome :) Flat rate shipping of $6.95 on all orders in the US.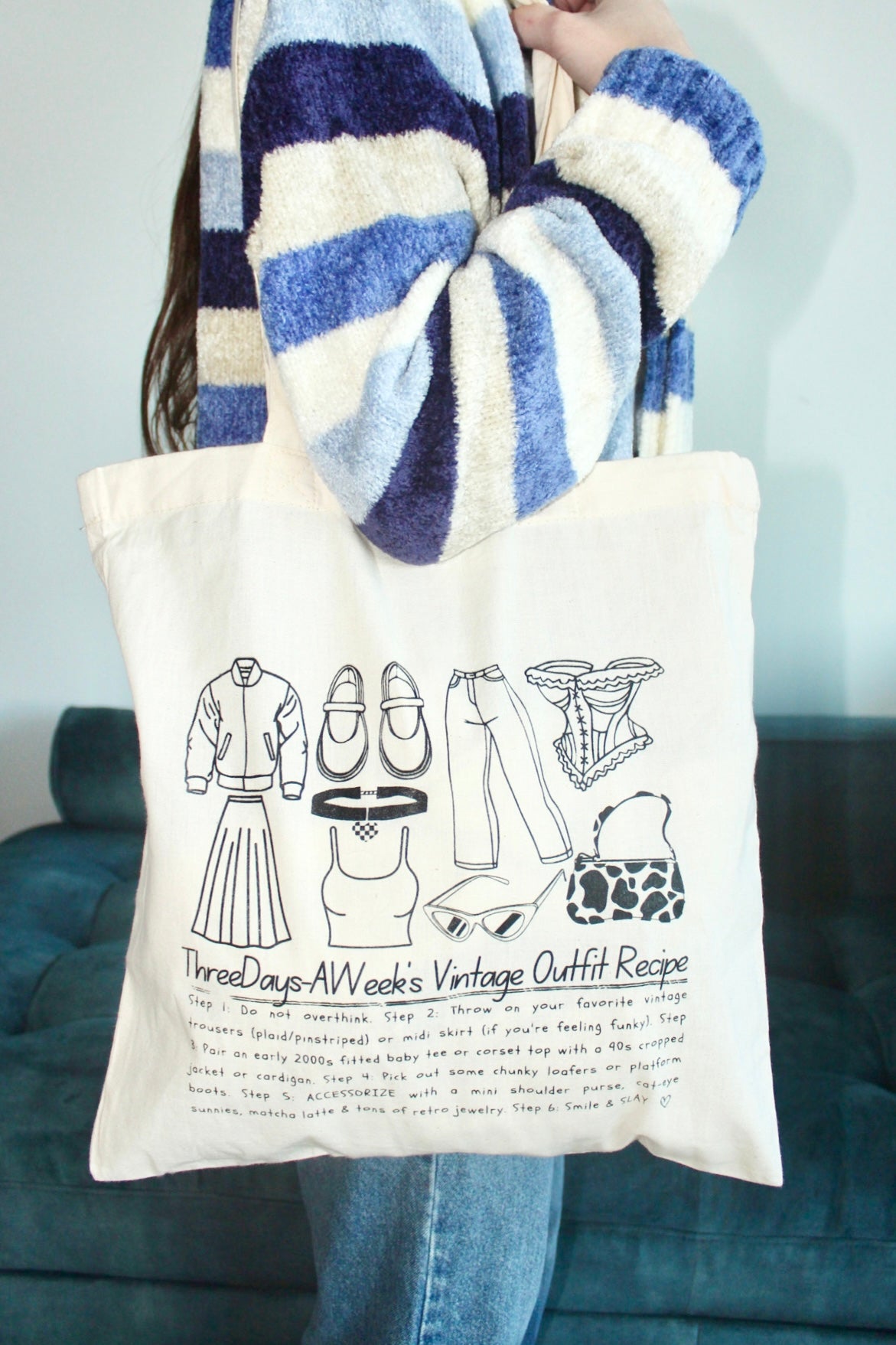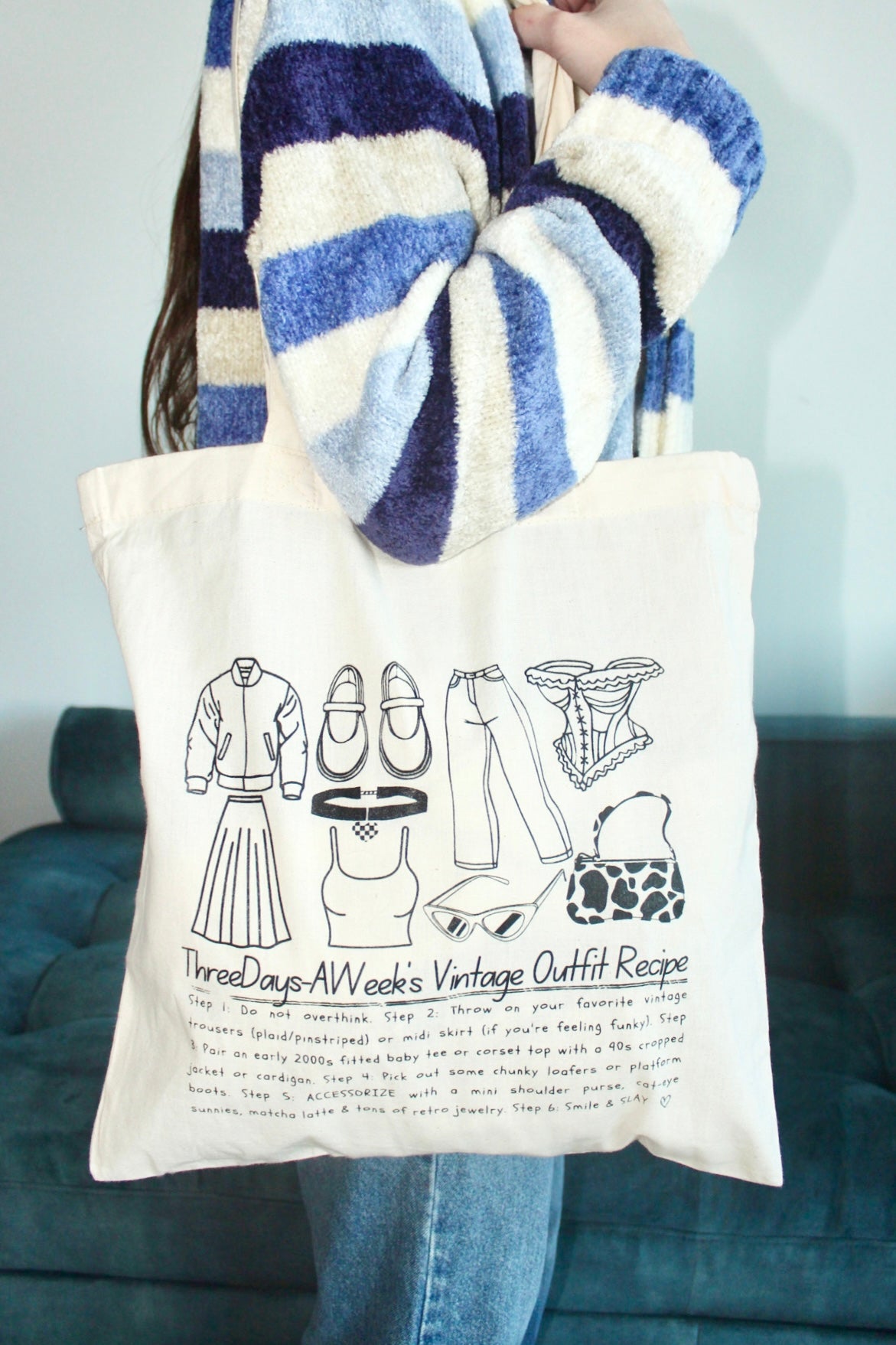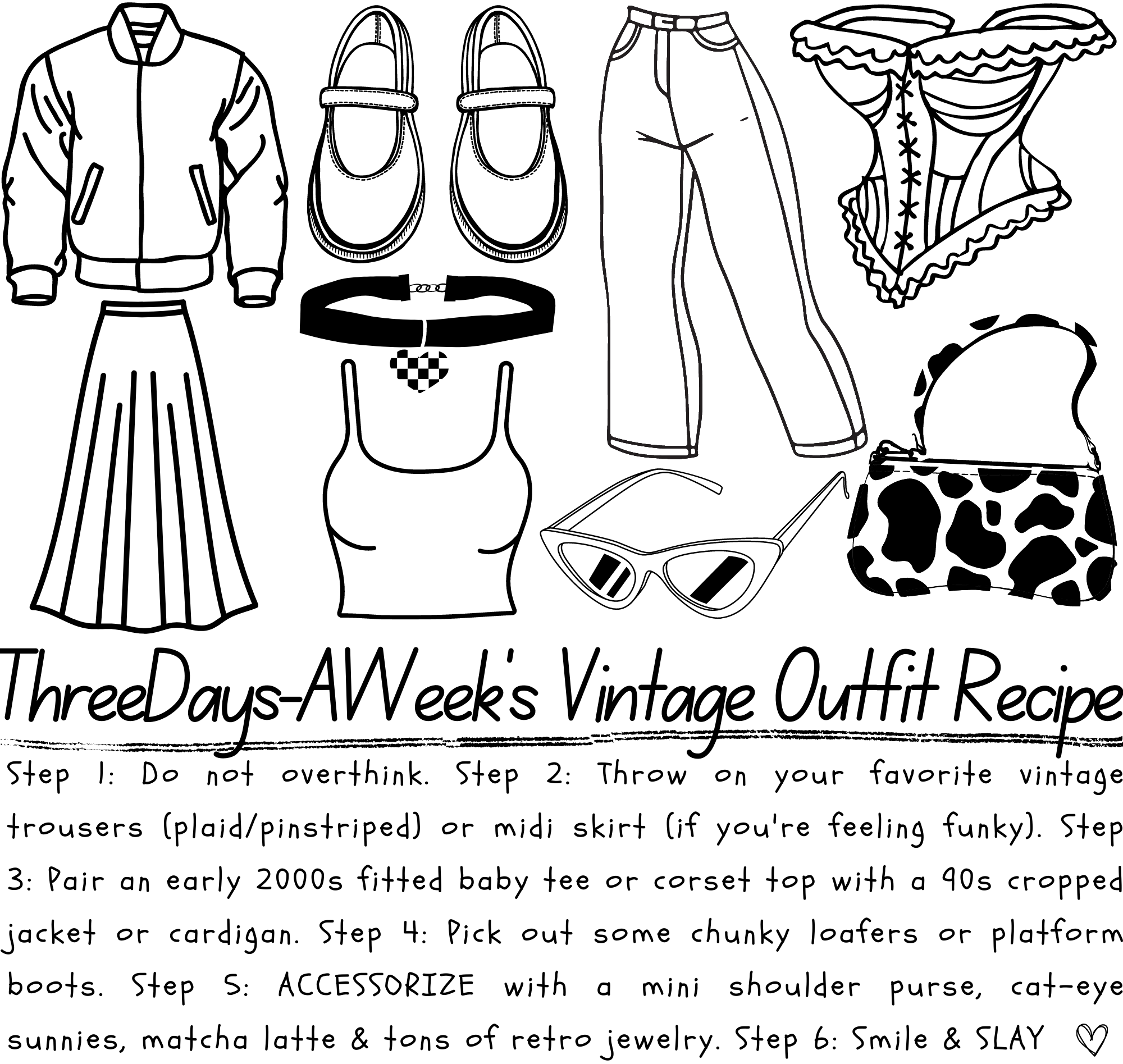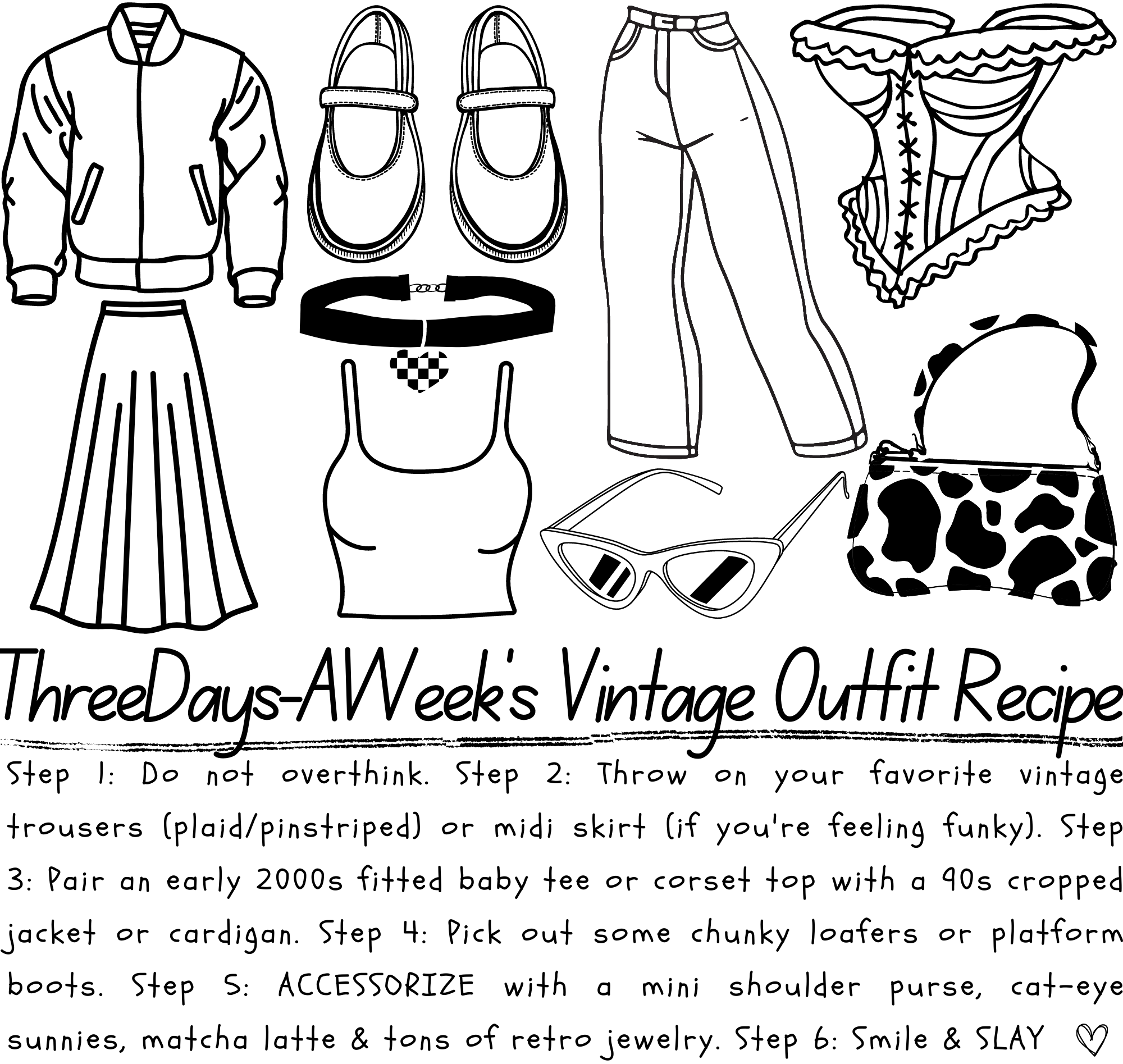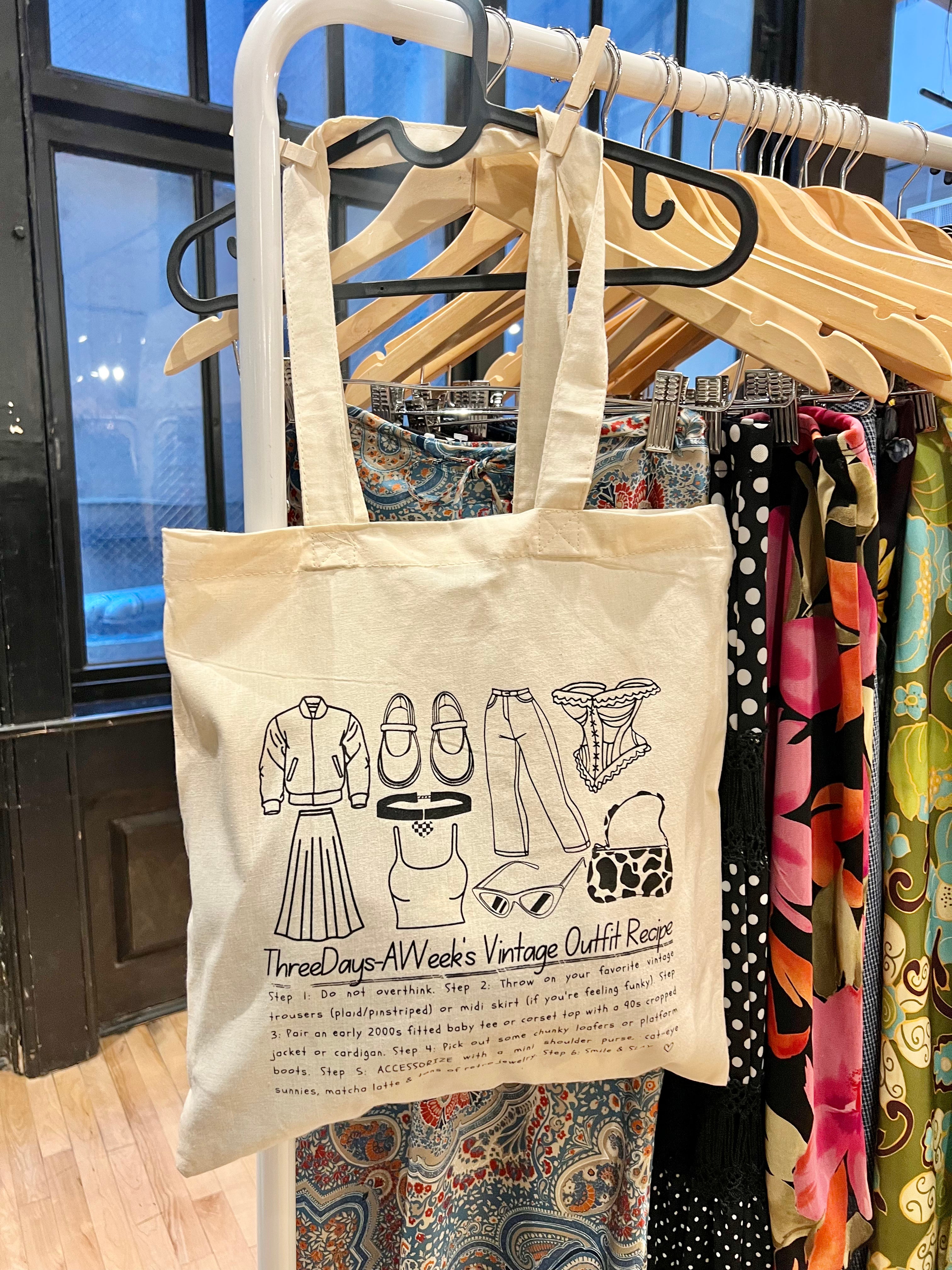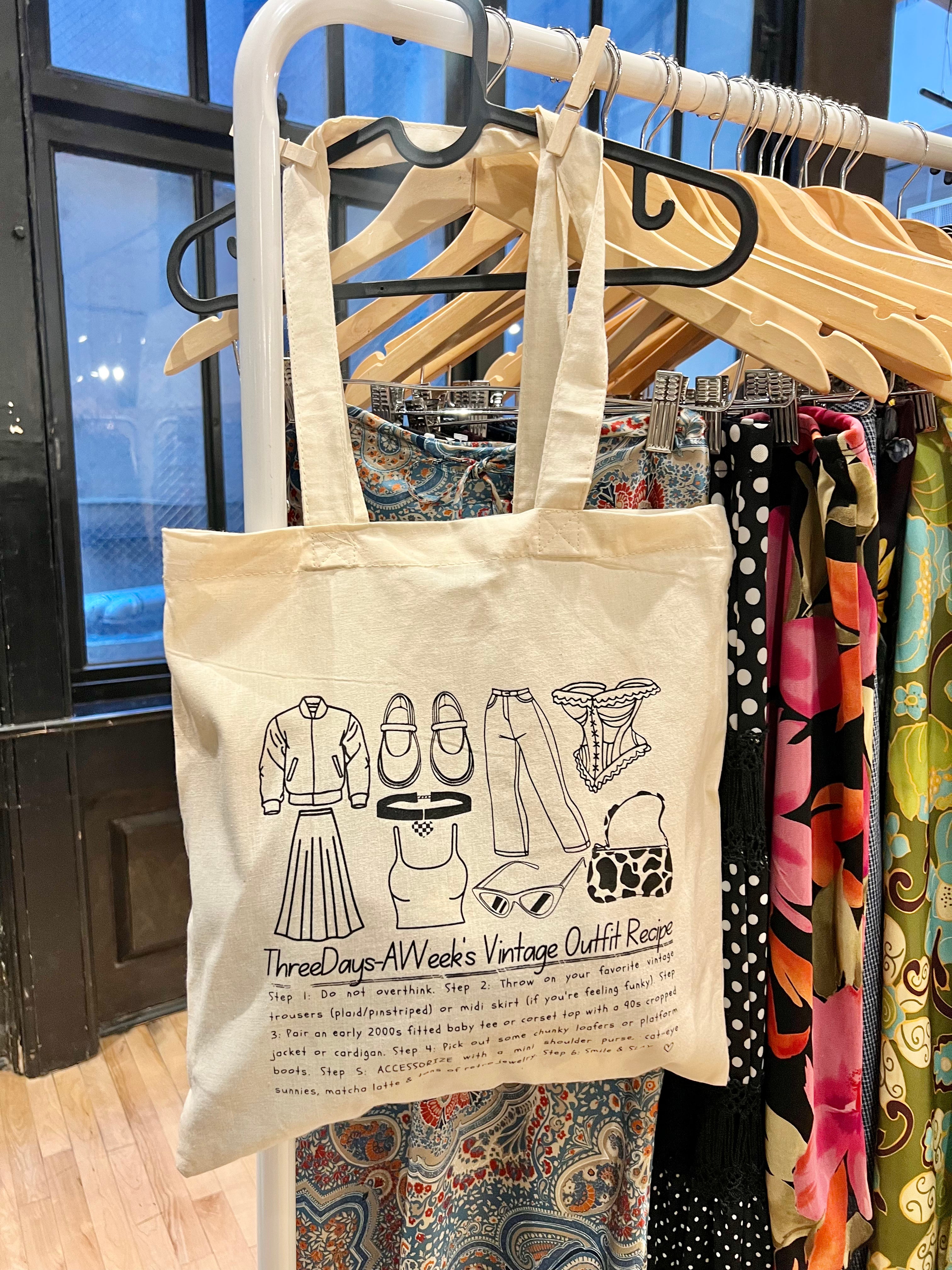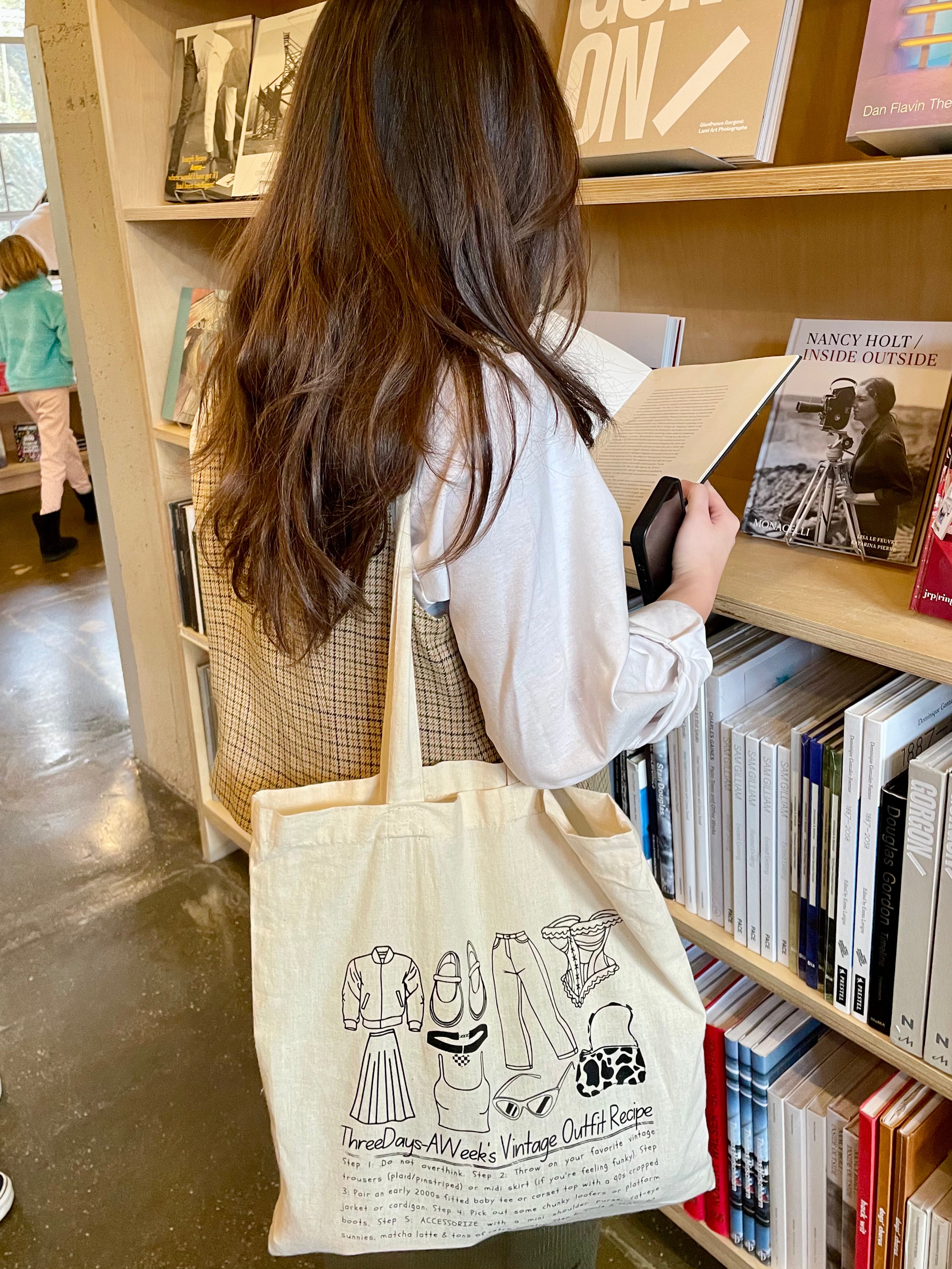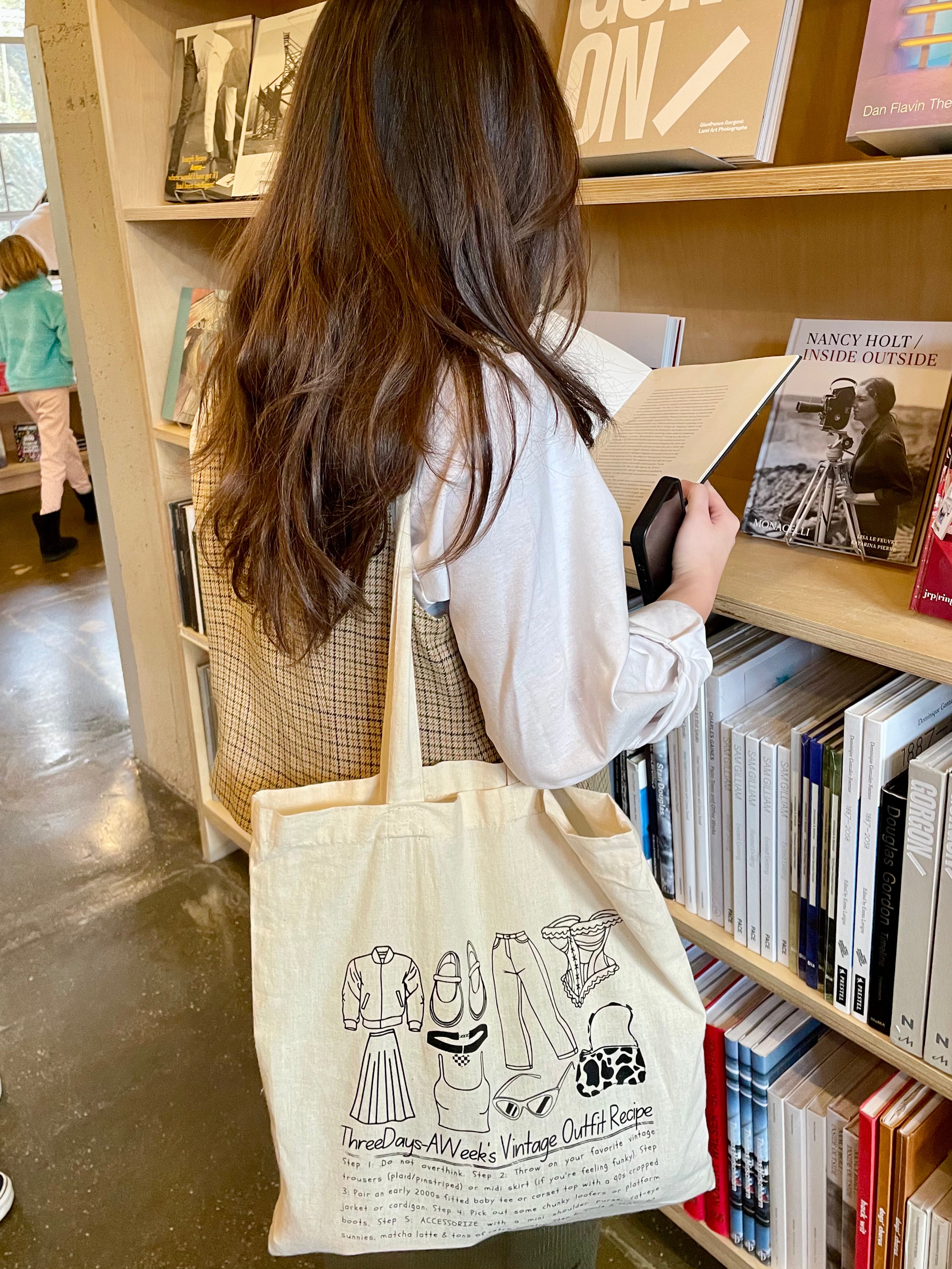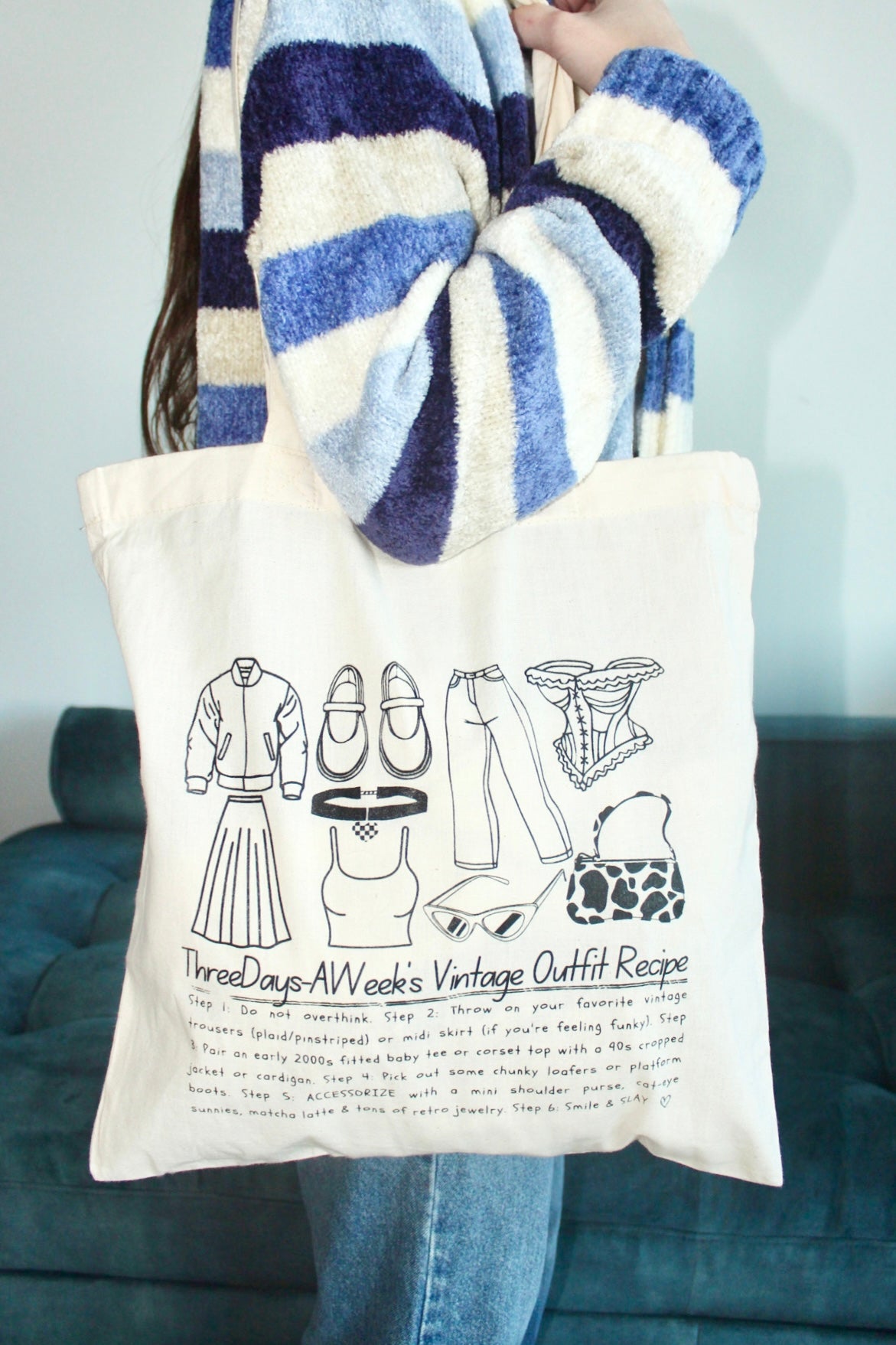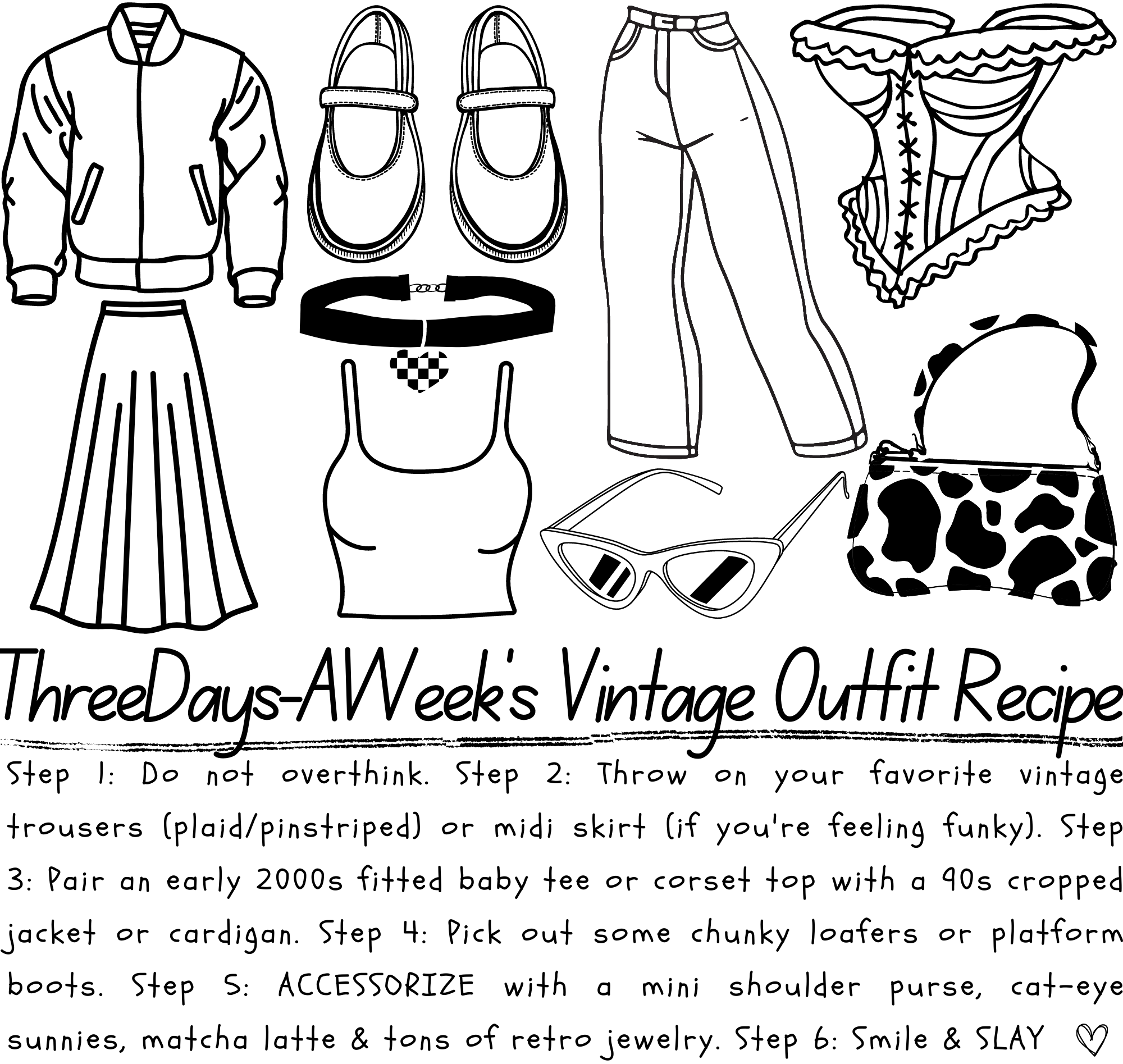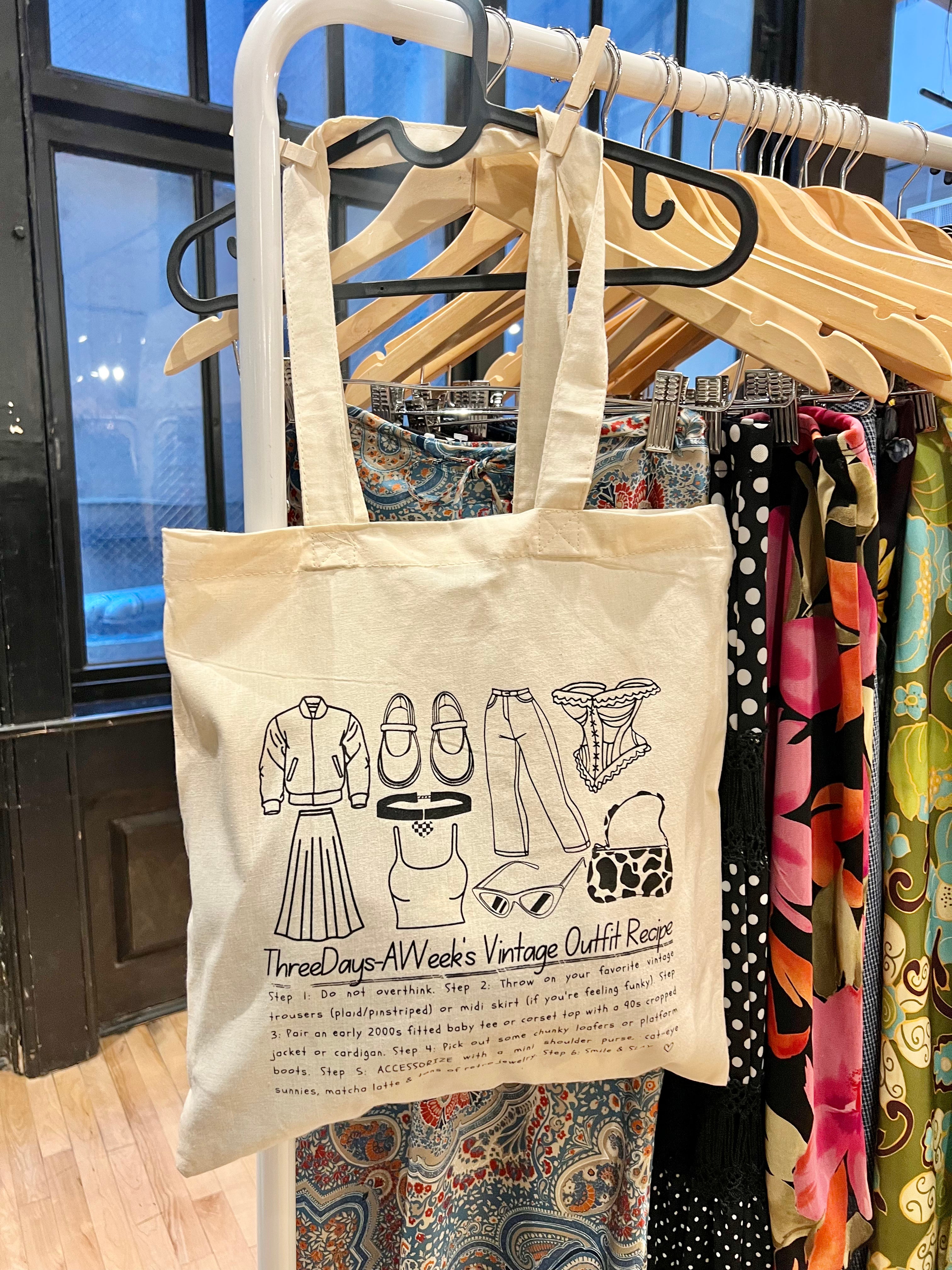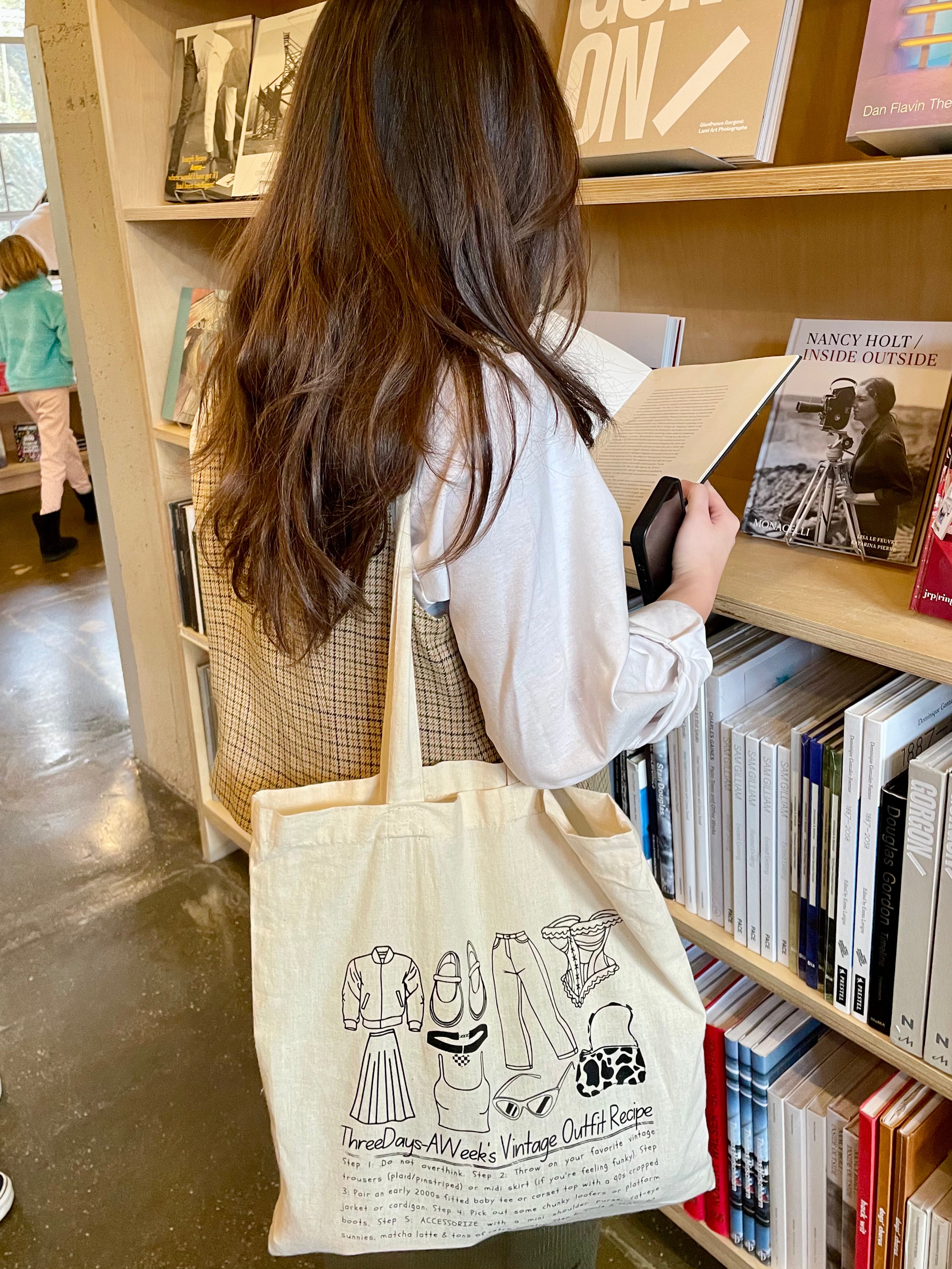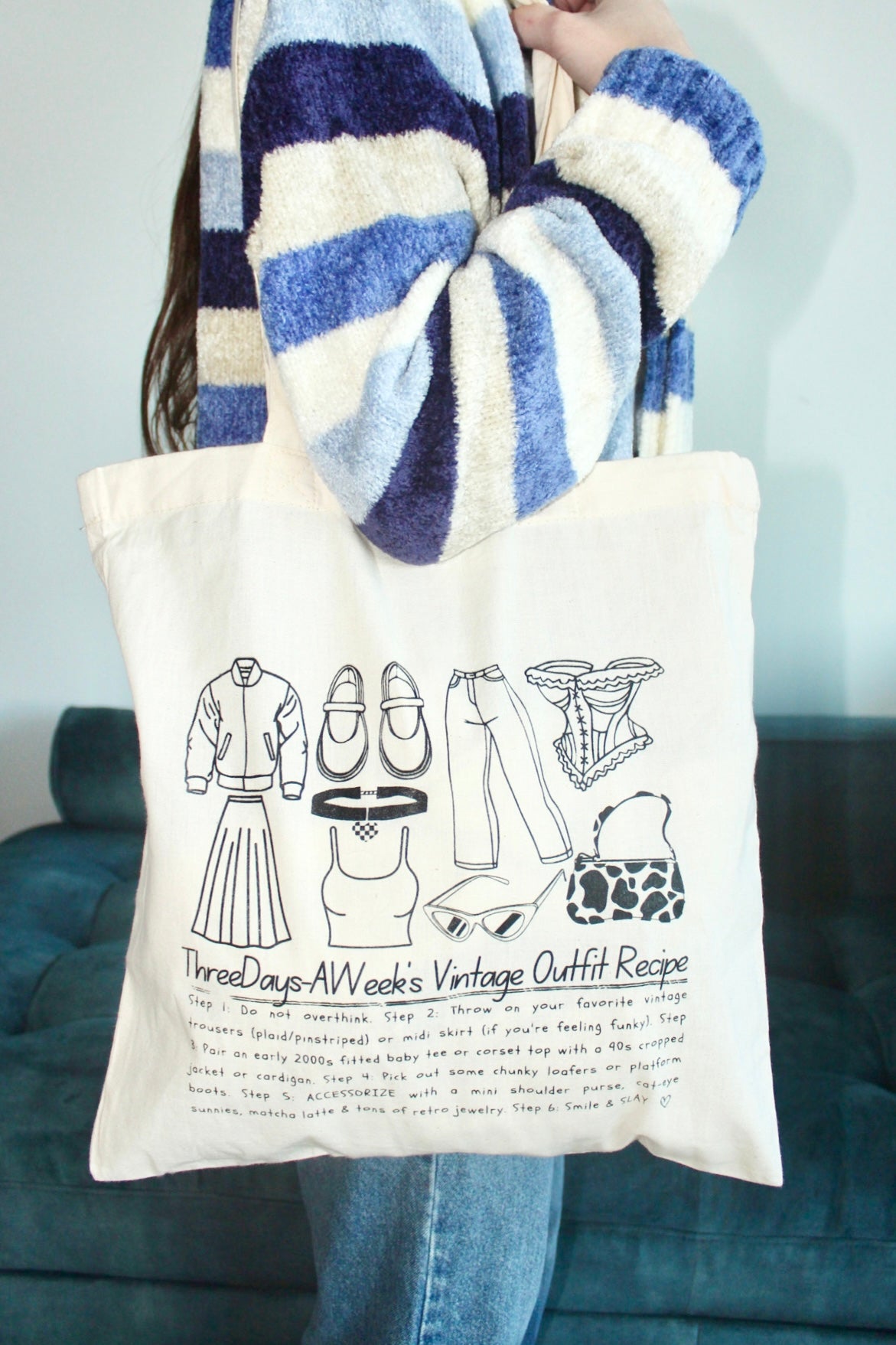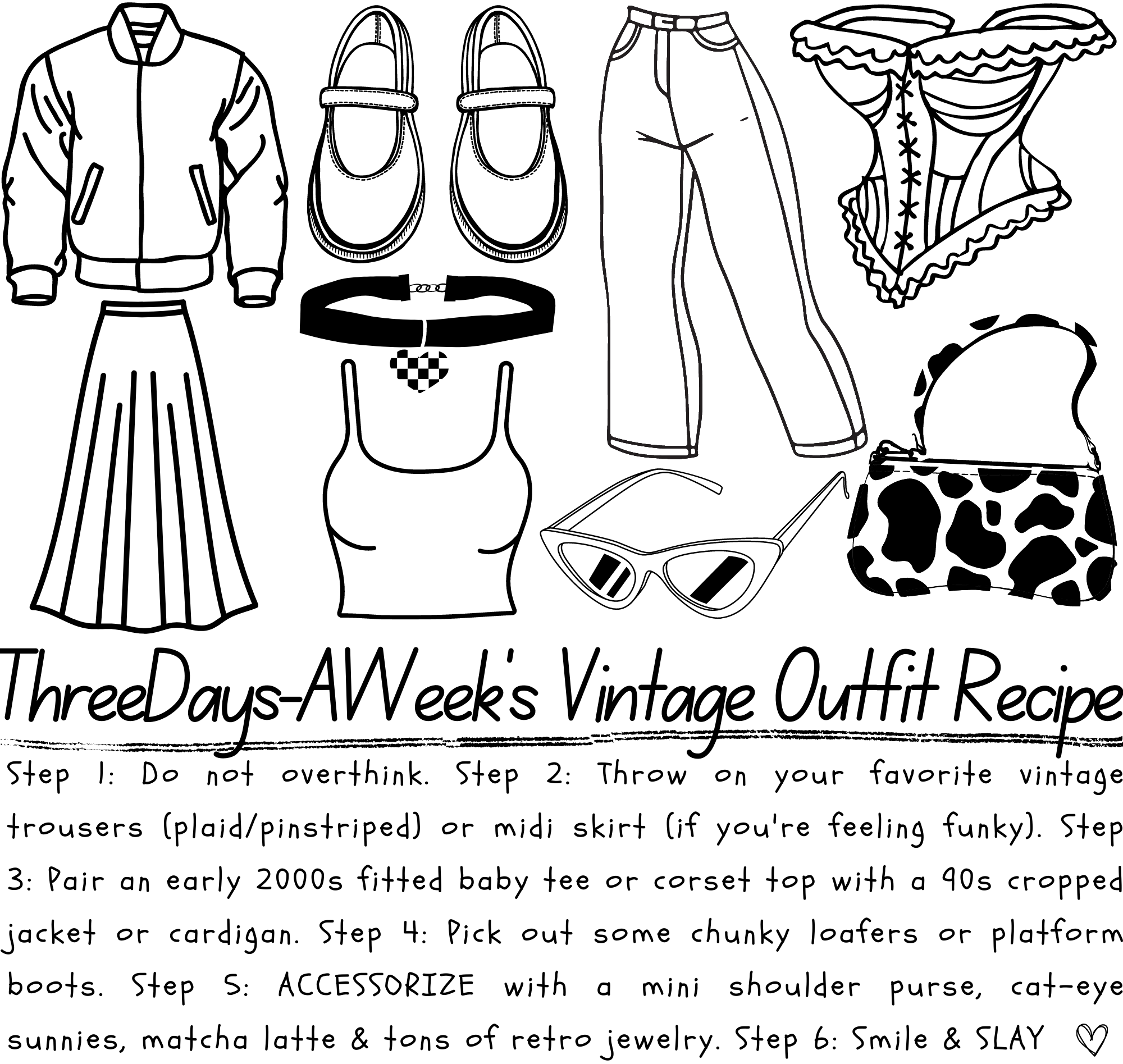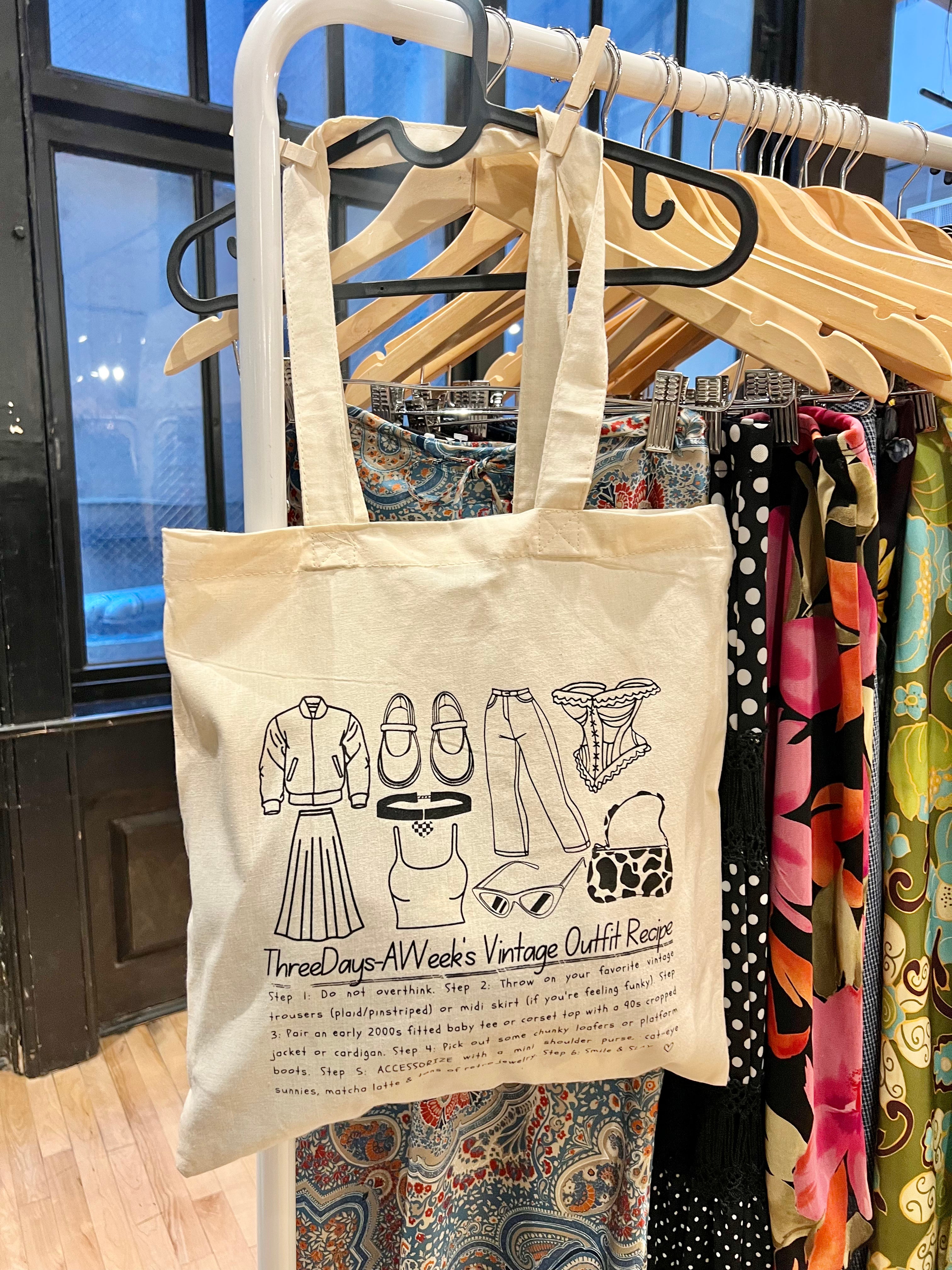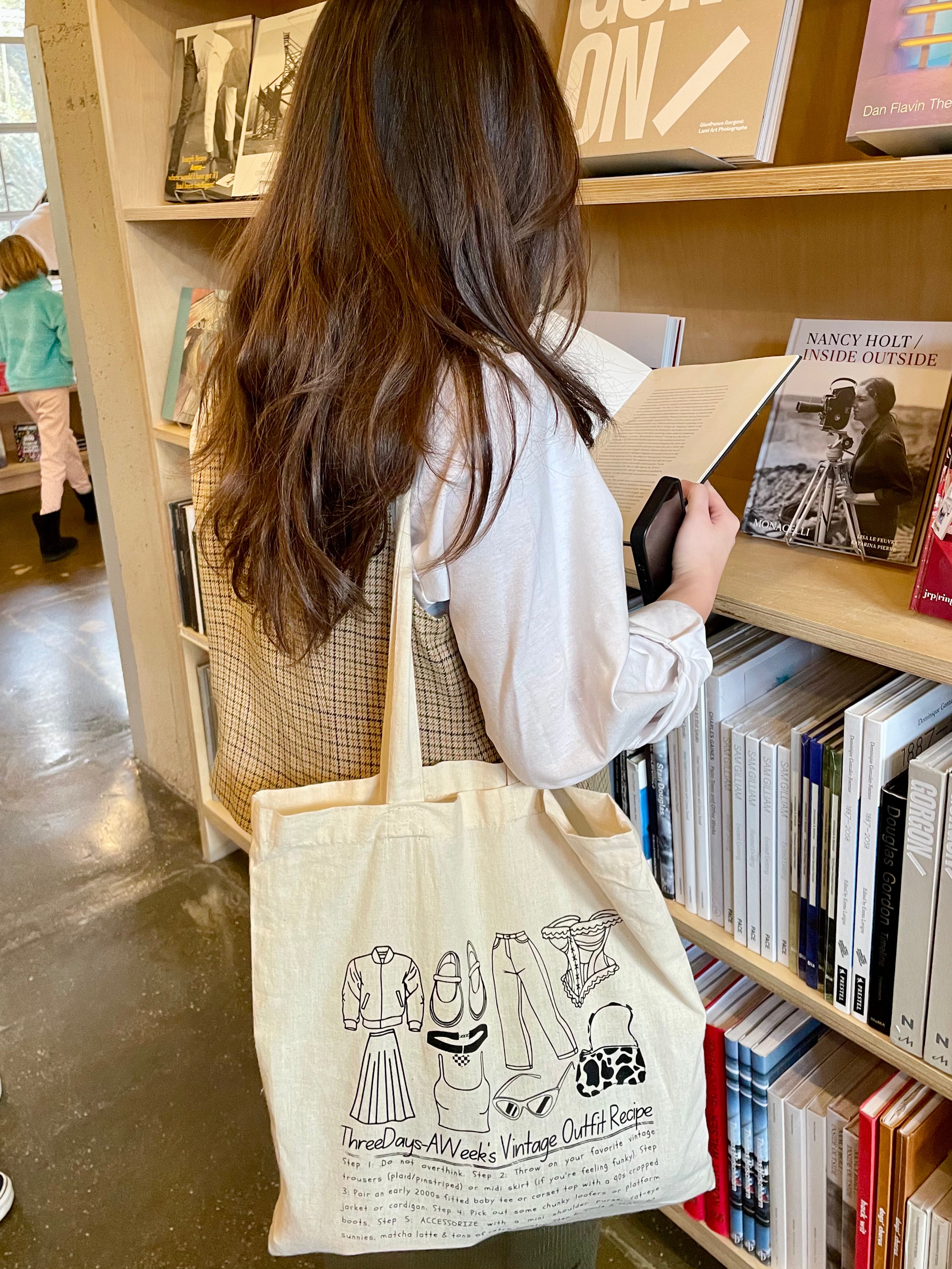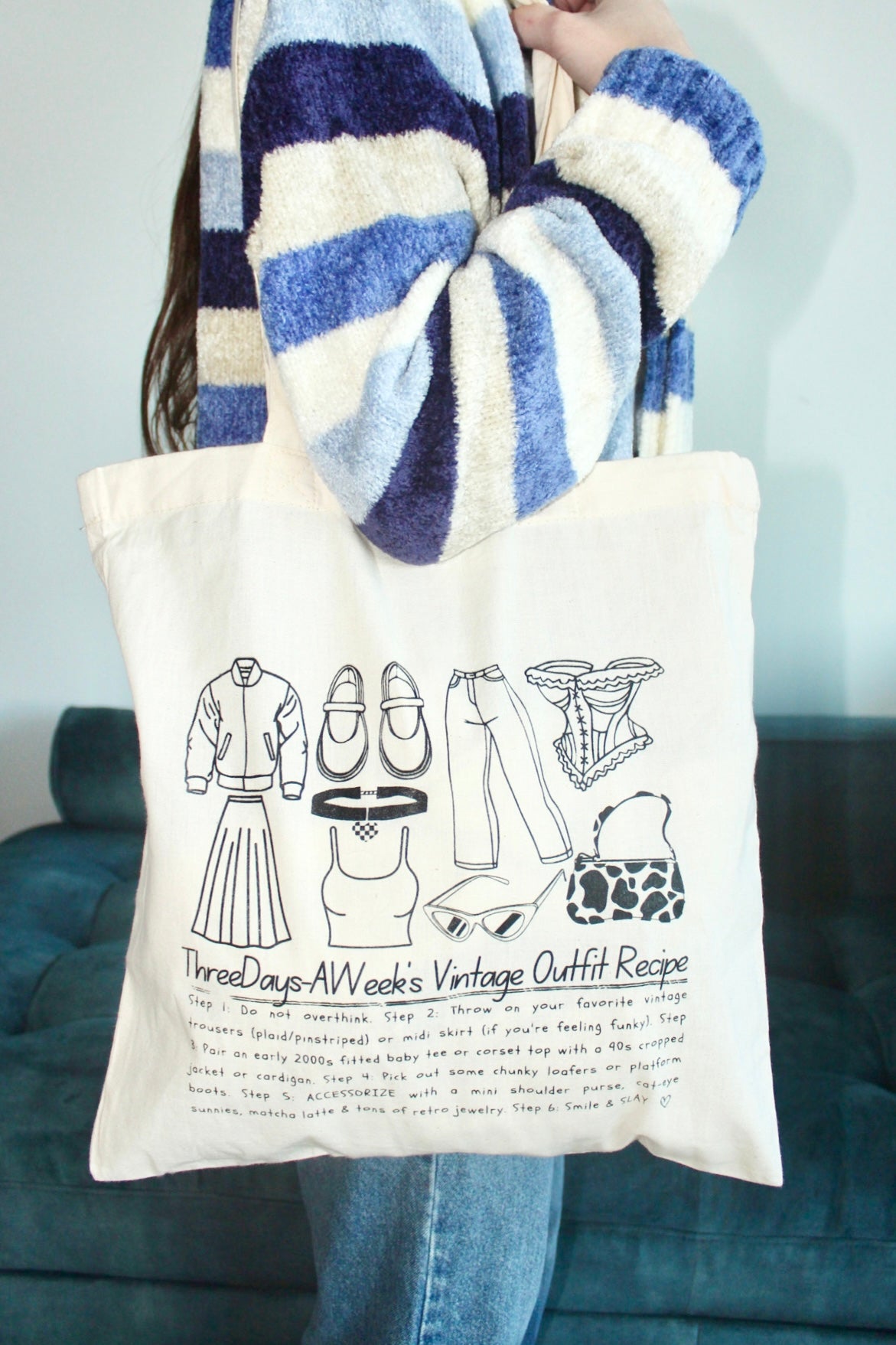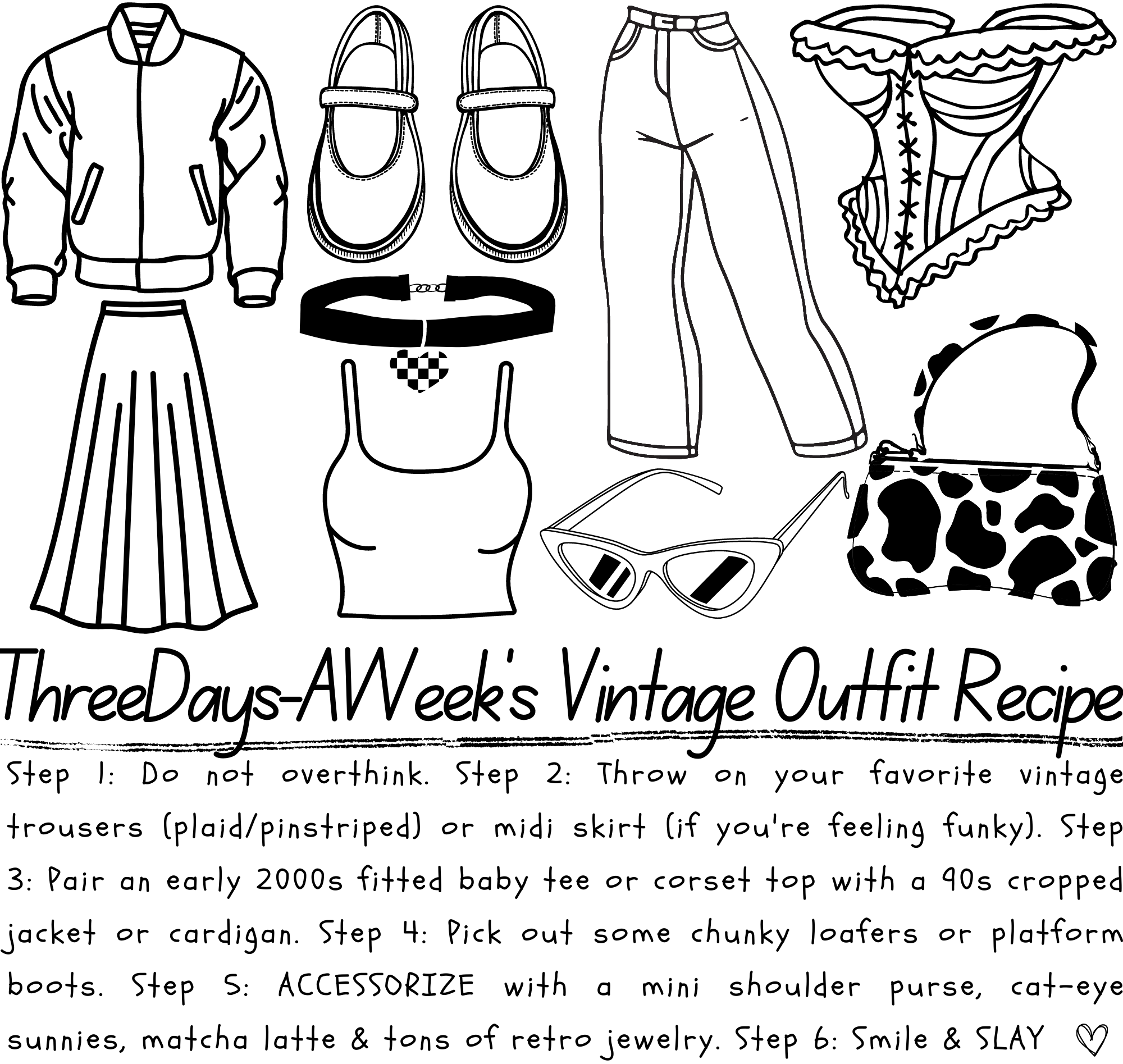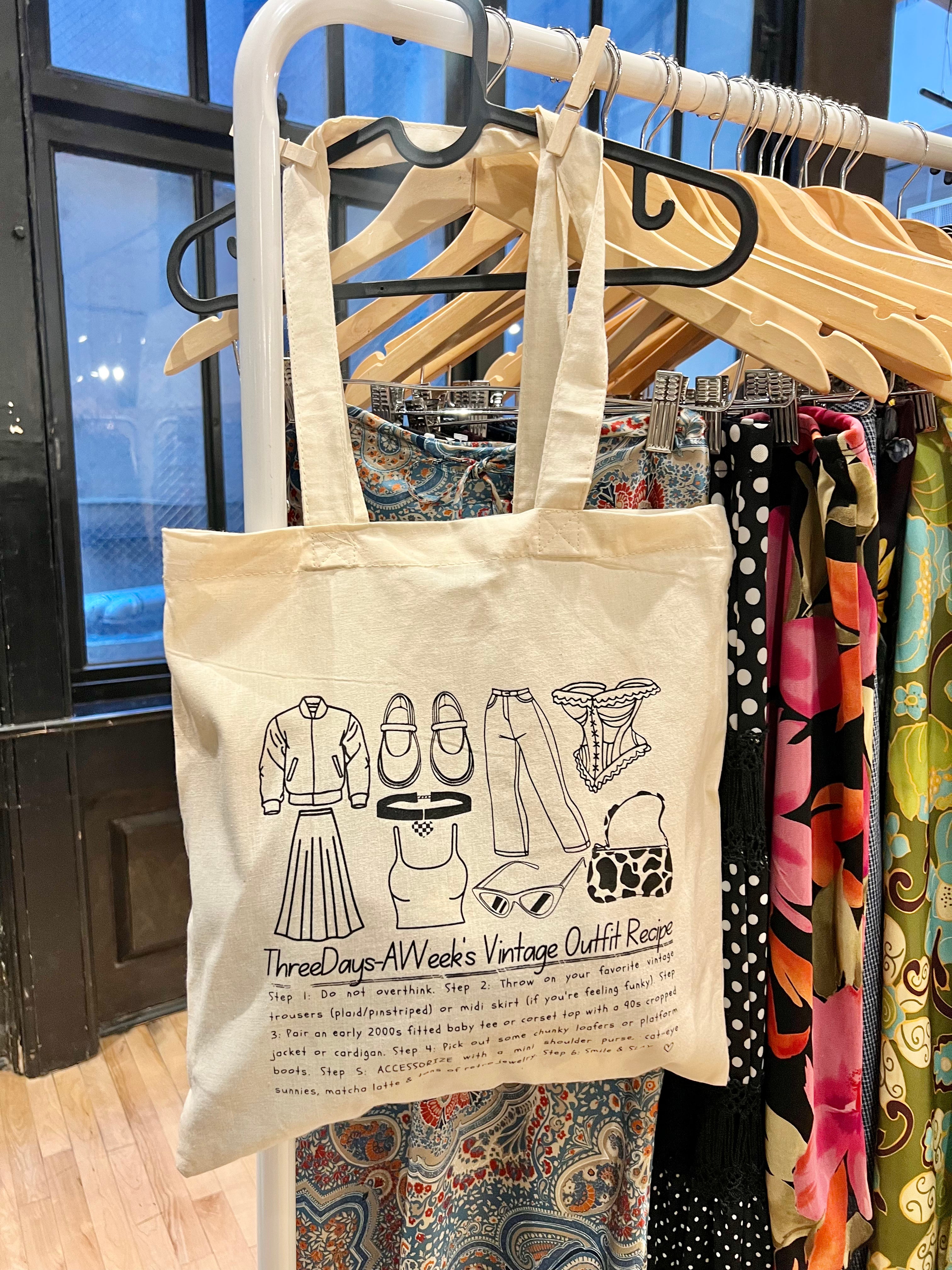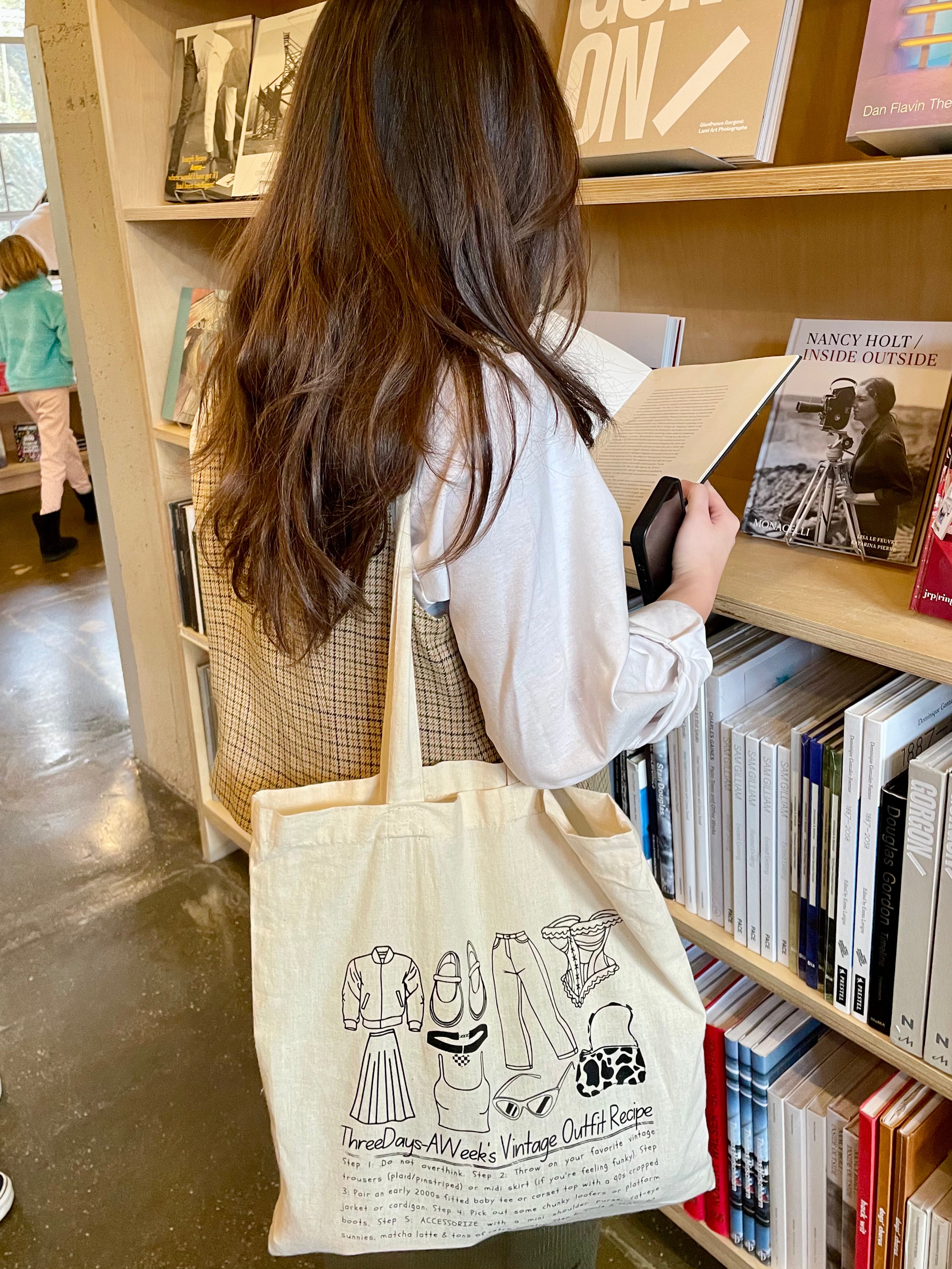 ThreeDays-AWeek Tote Bag
A limited edition classic cotton tote bag by ThreeDays-AWeek!
Retro black graphic print detailing our go-to vintage outfit recipe on a natural cream base. 
Perfect size and style for everyday activities-- fits a laptop, phone charger etc 
Size: 15.5" x 15"
Material: Cotton