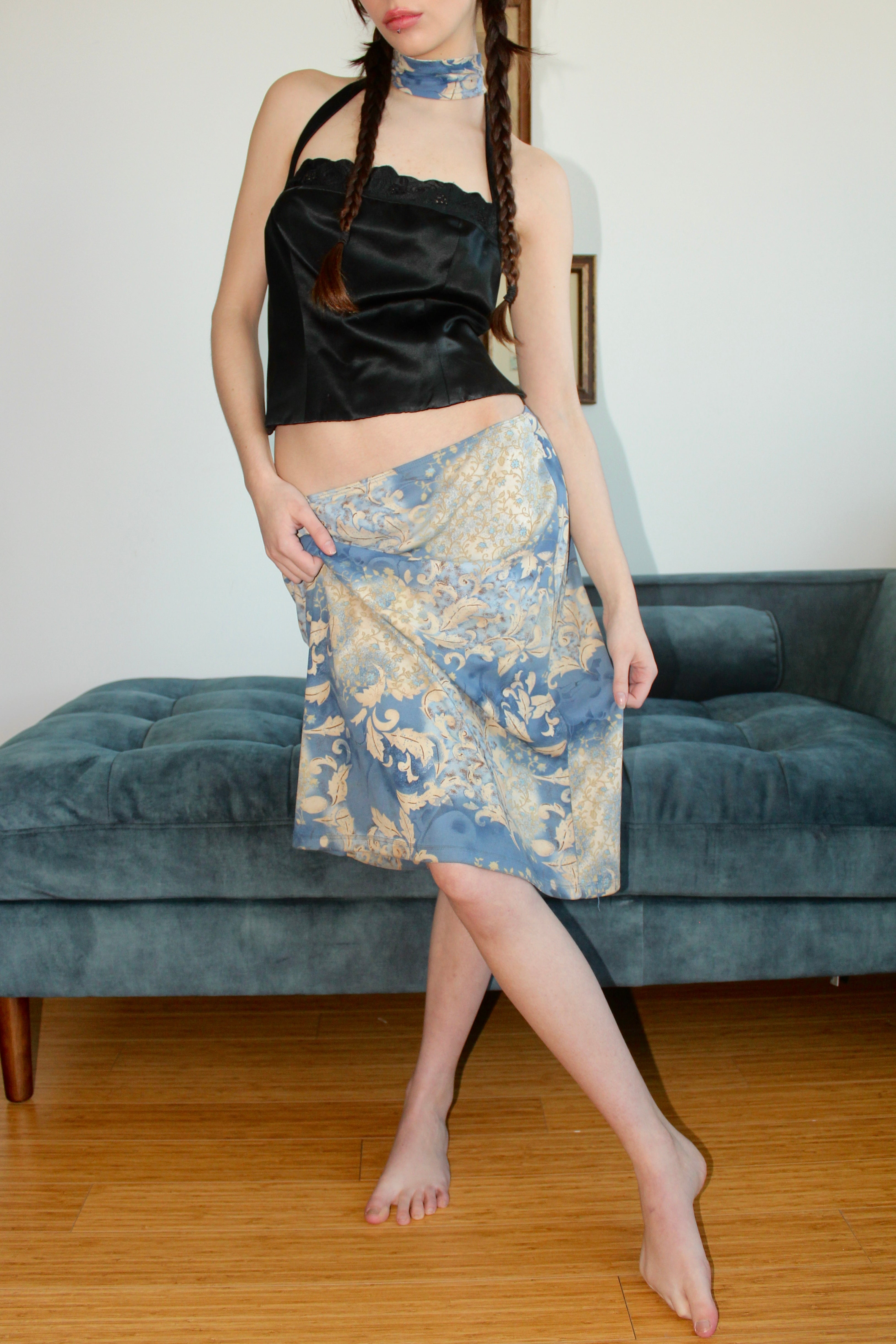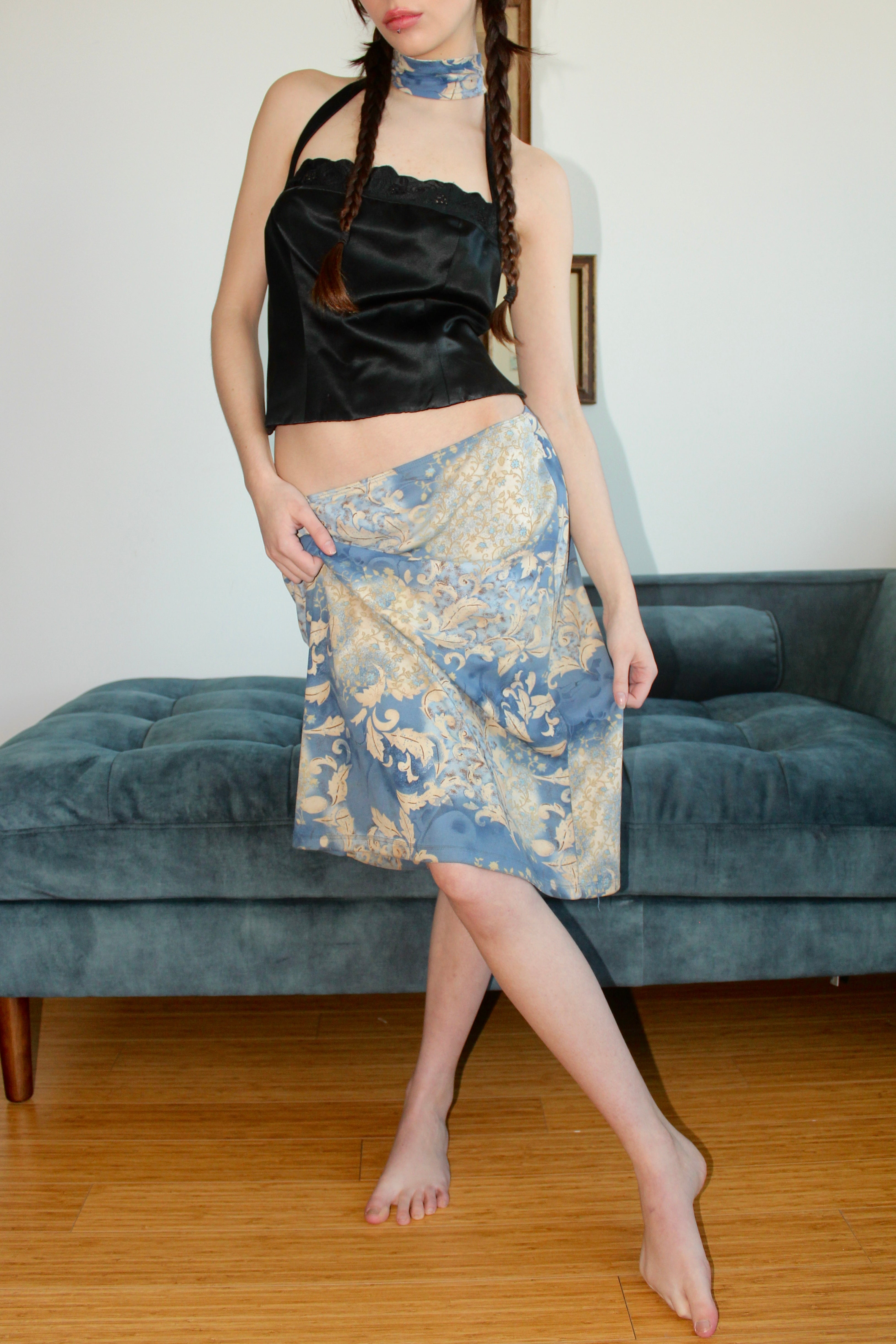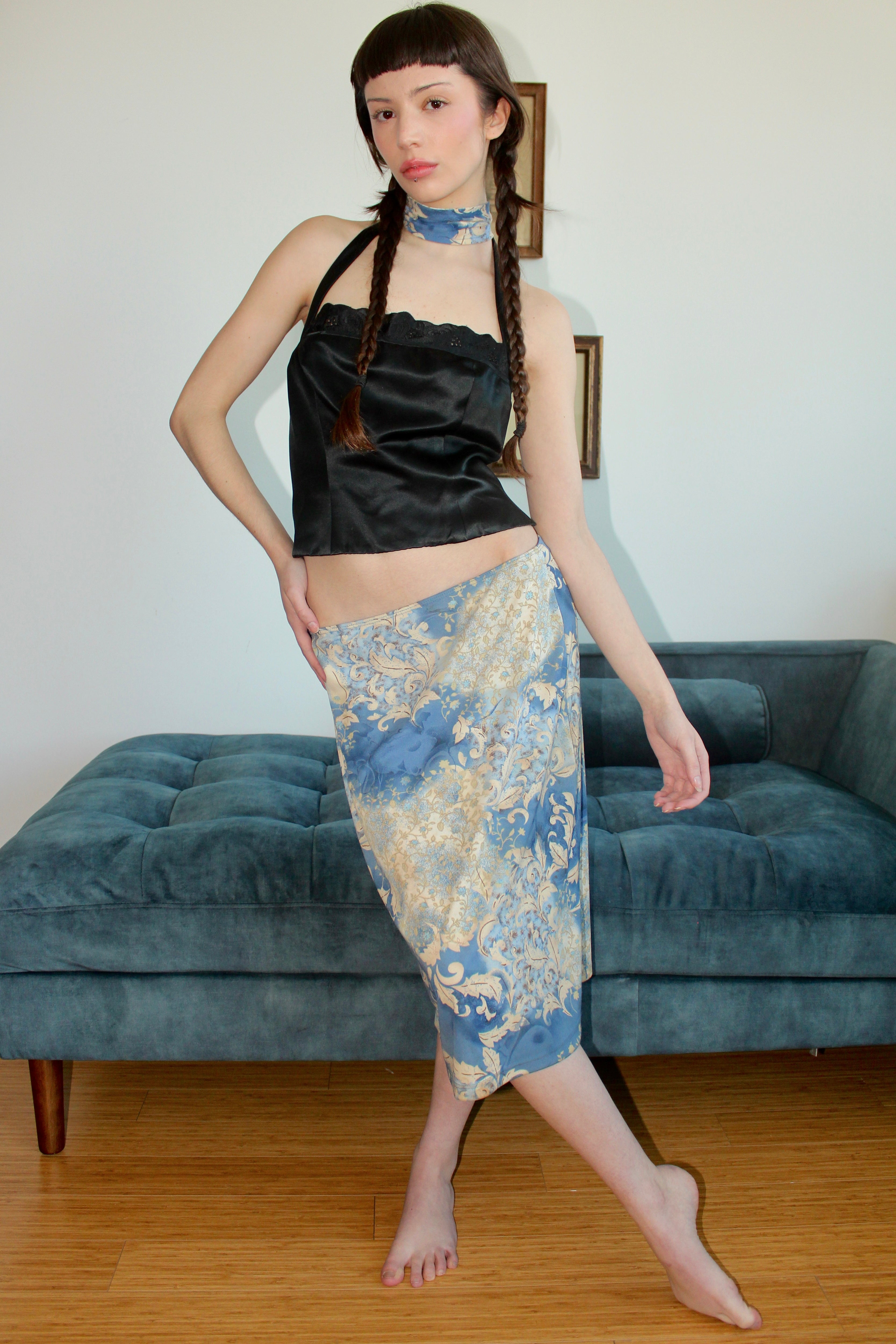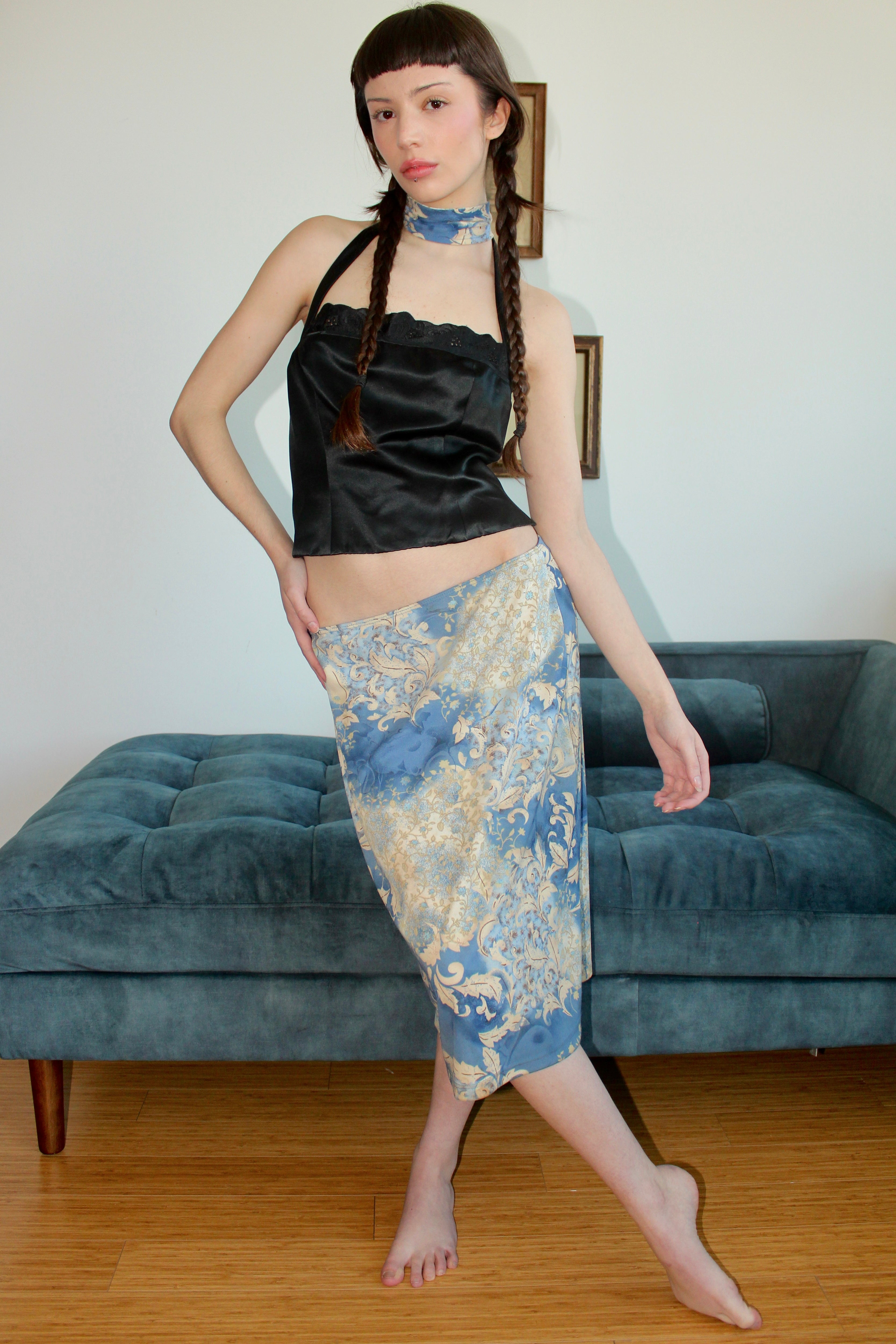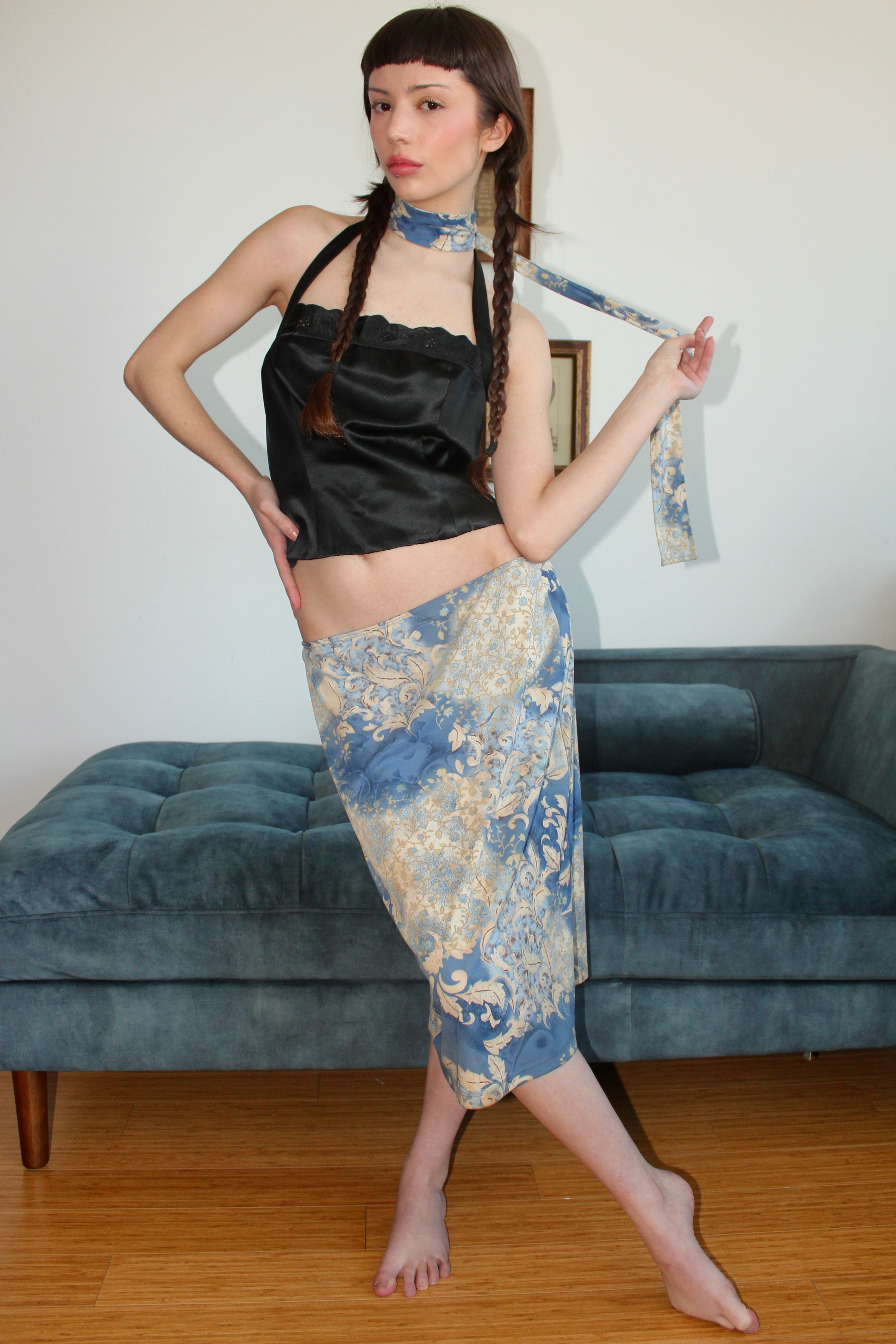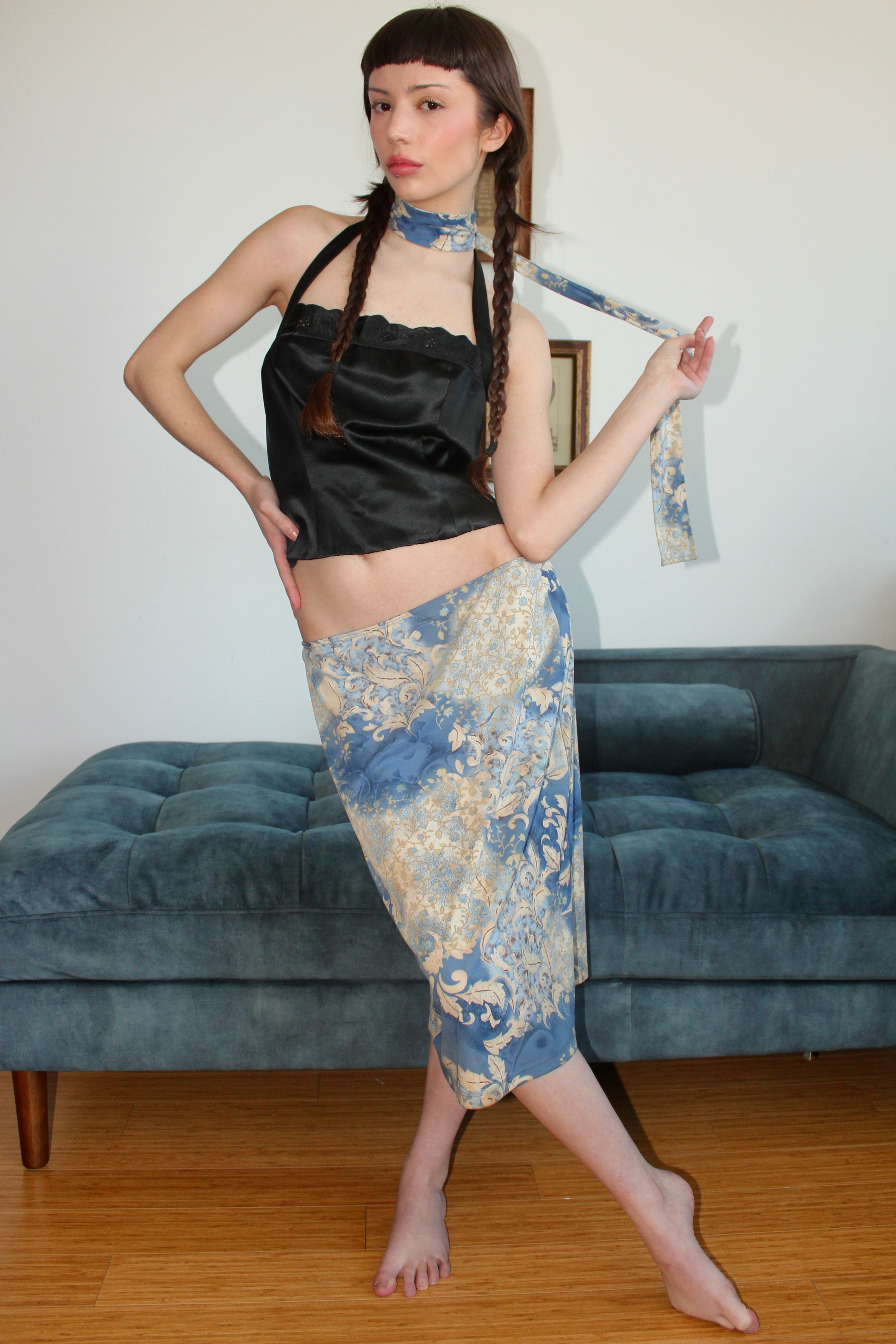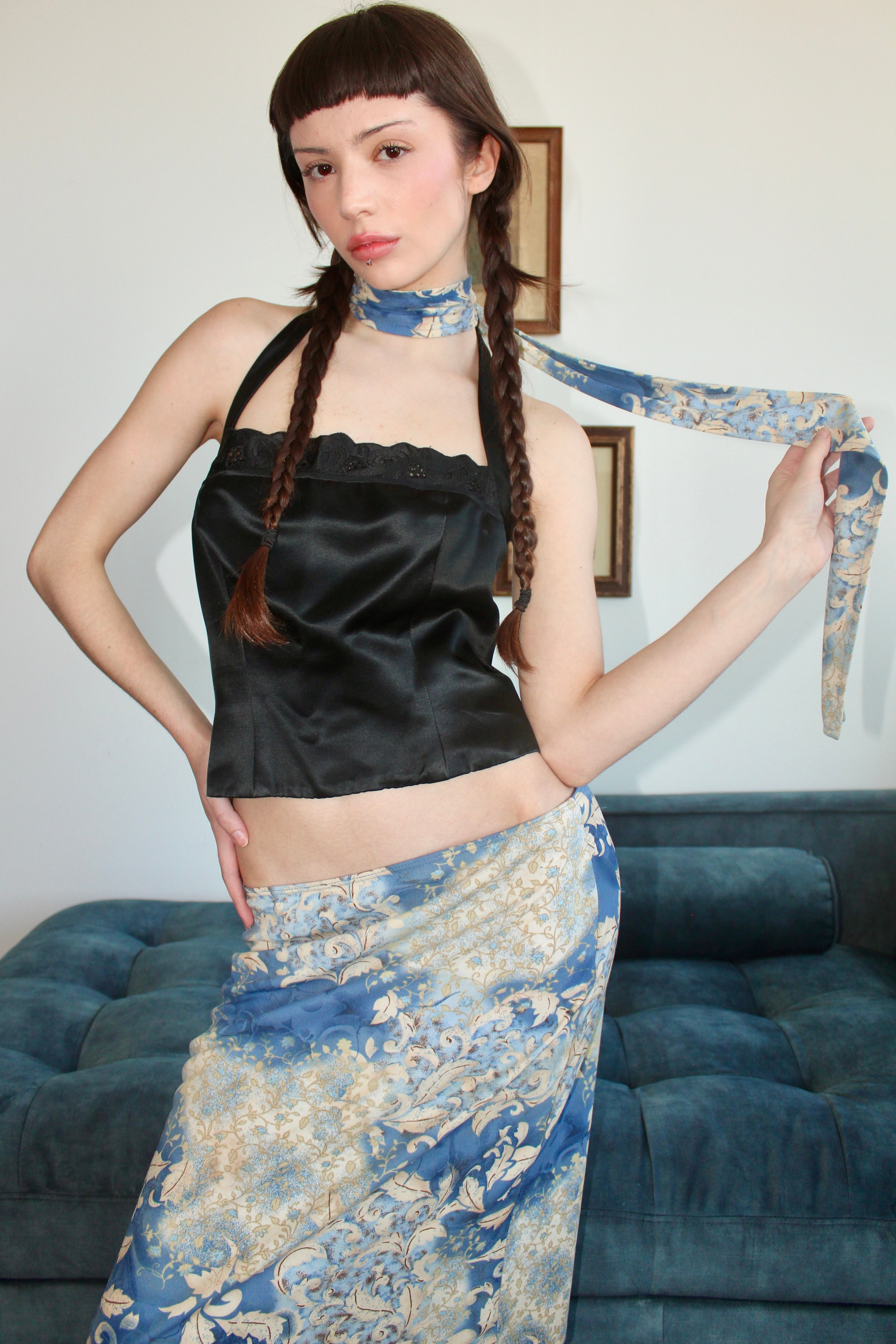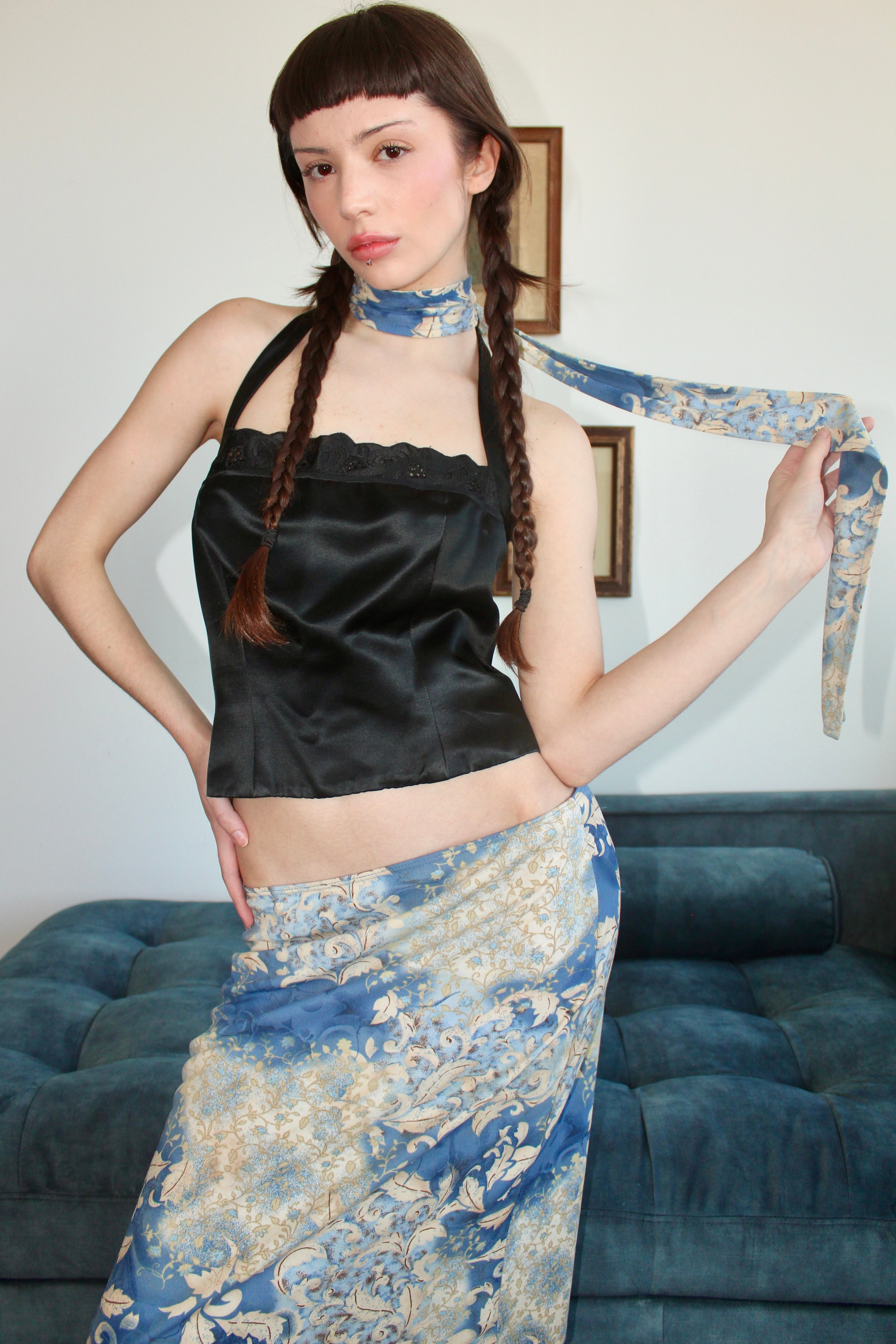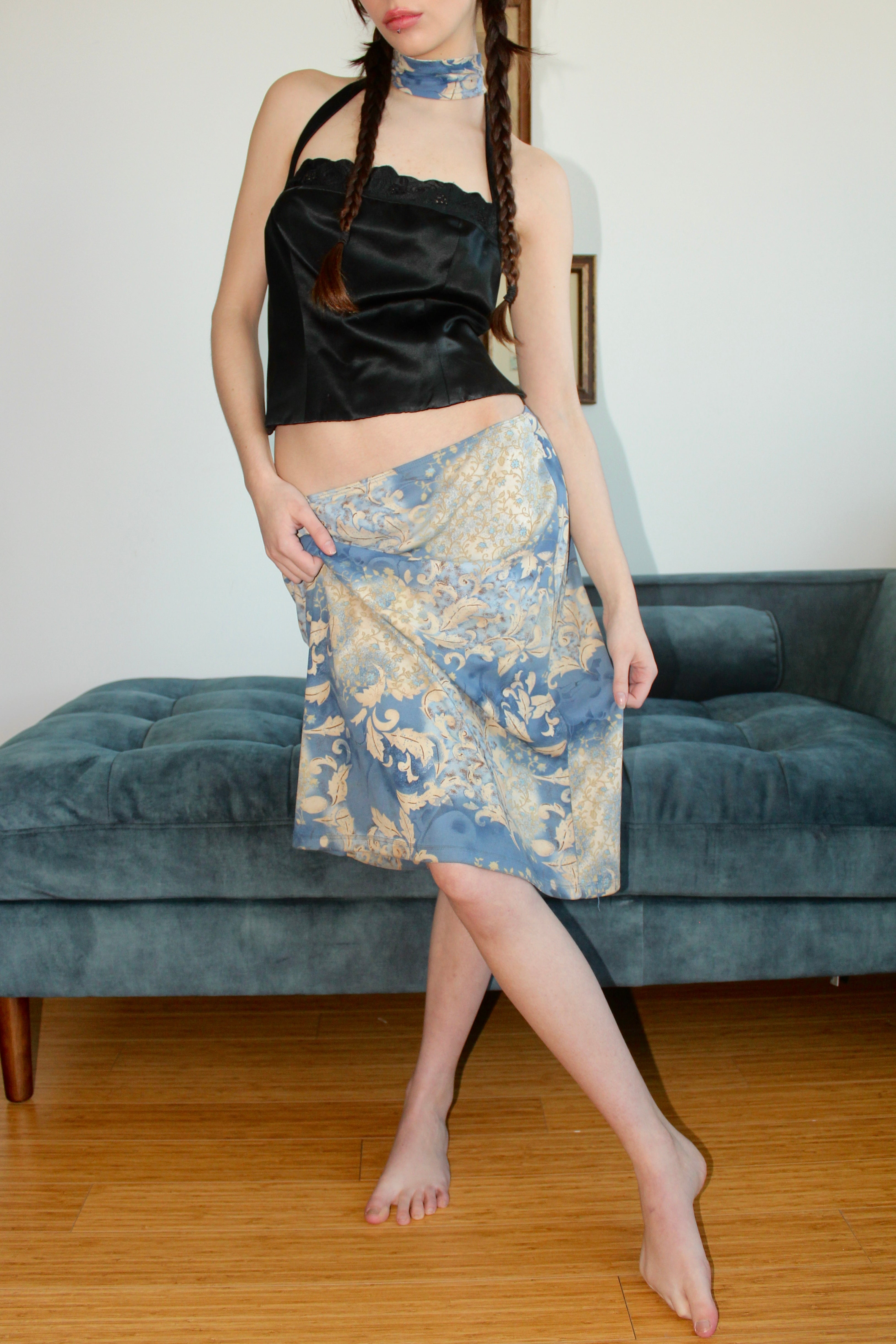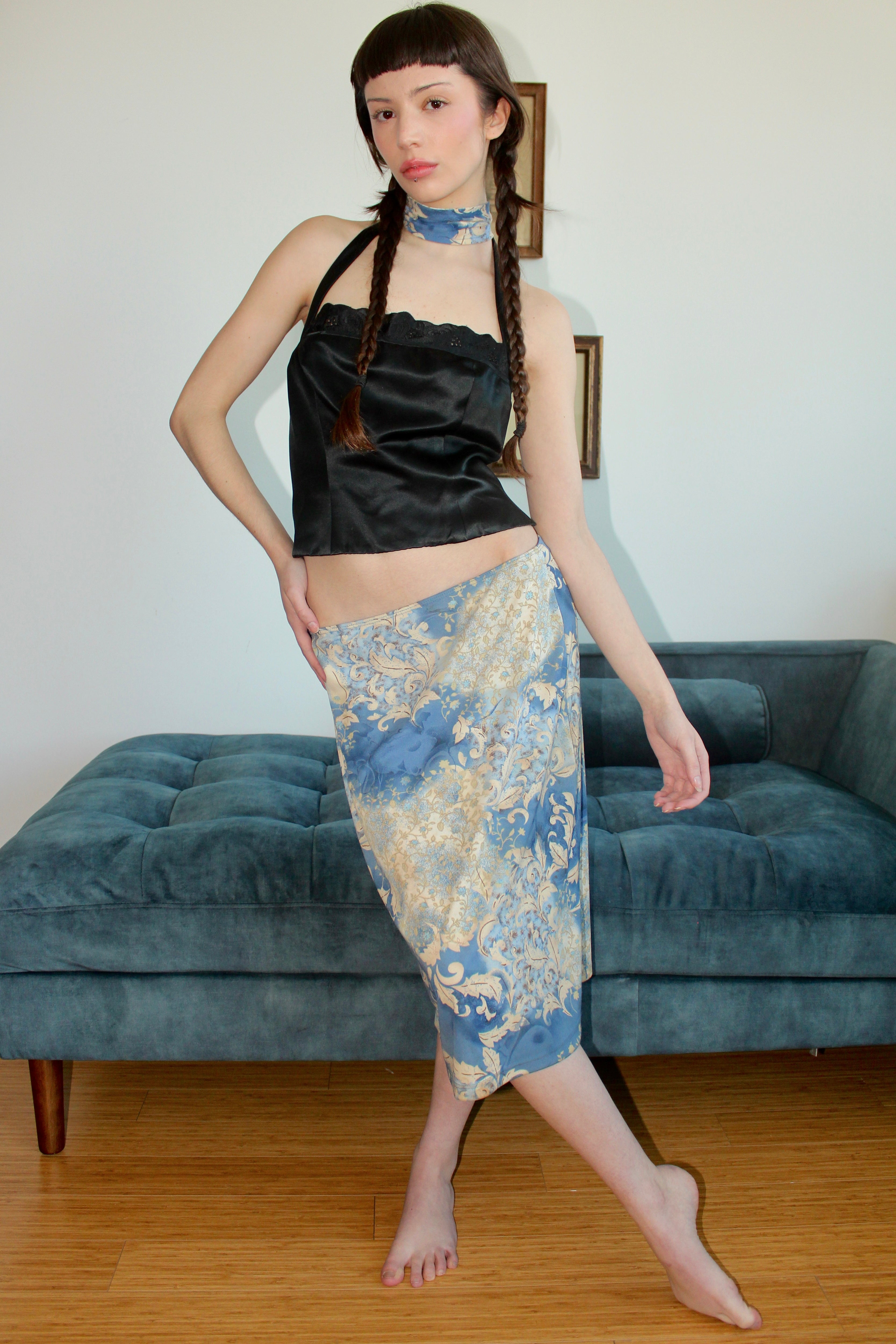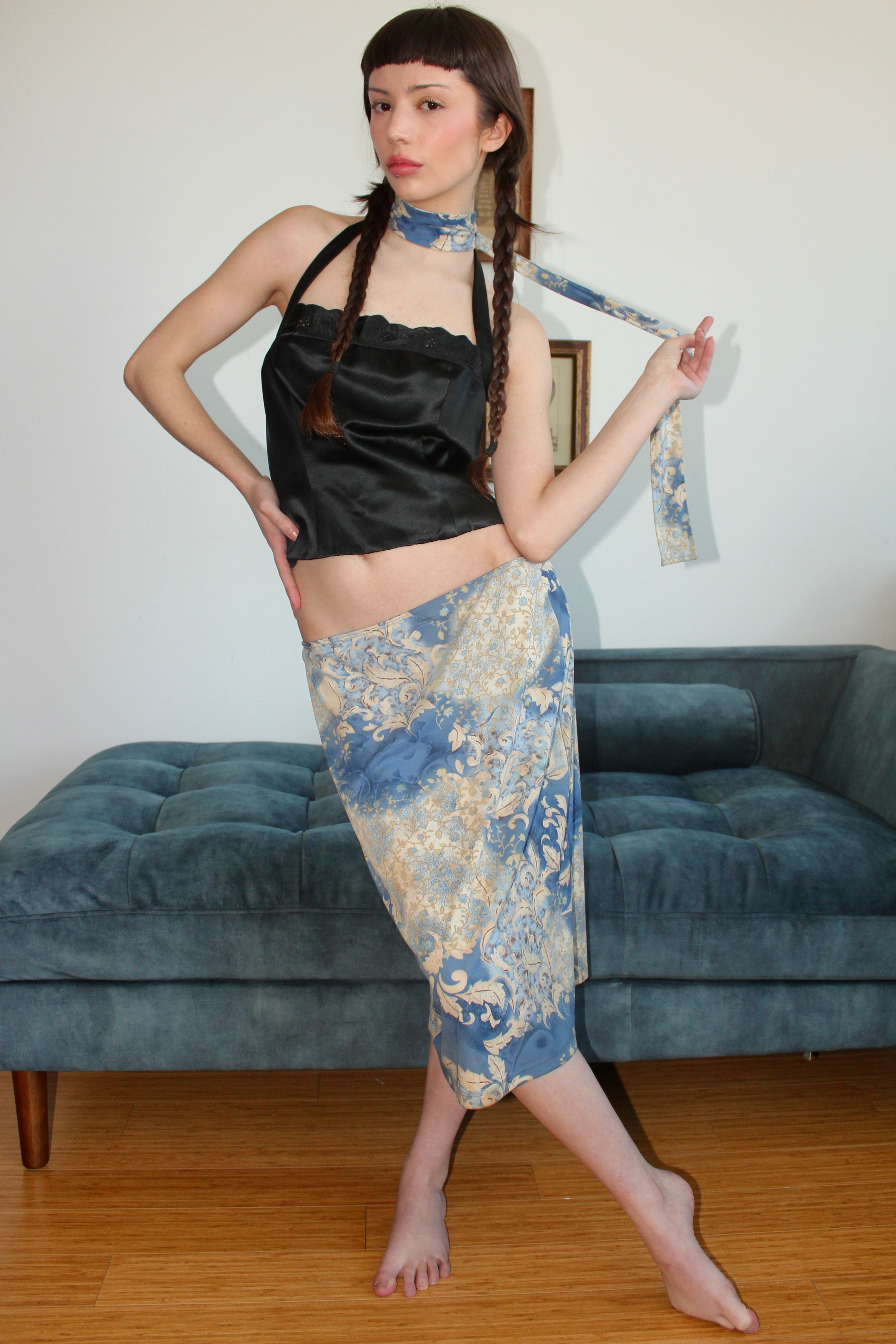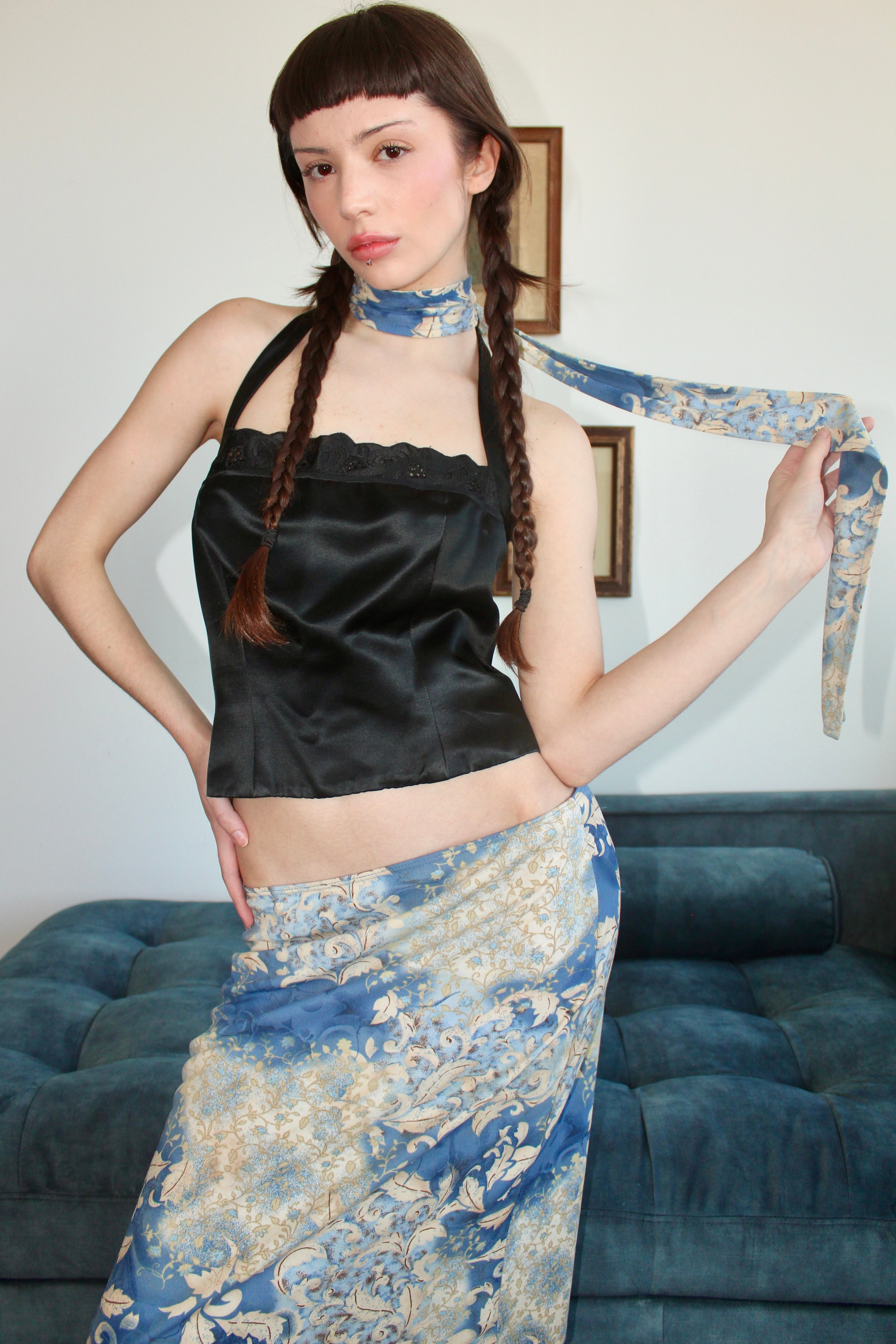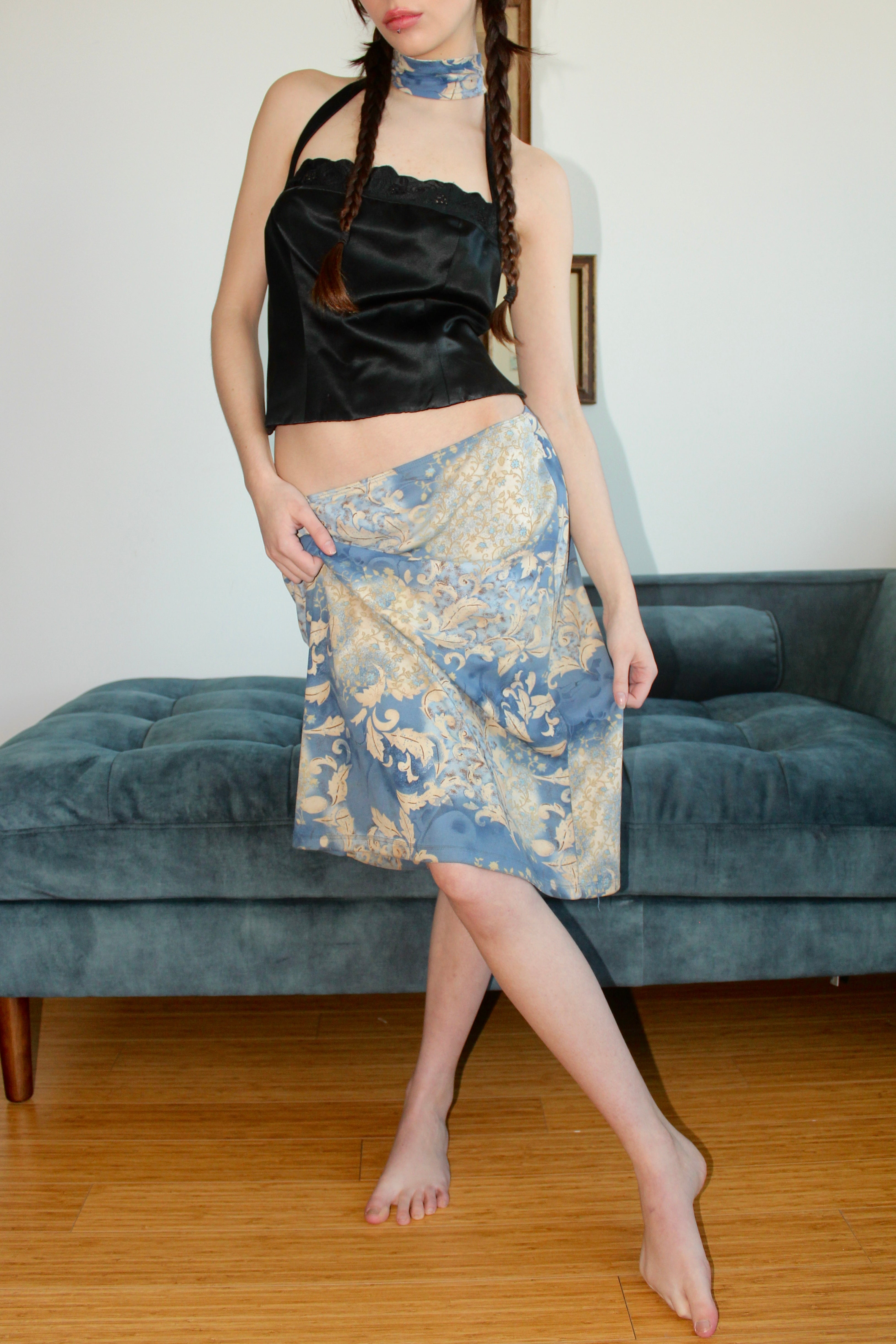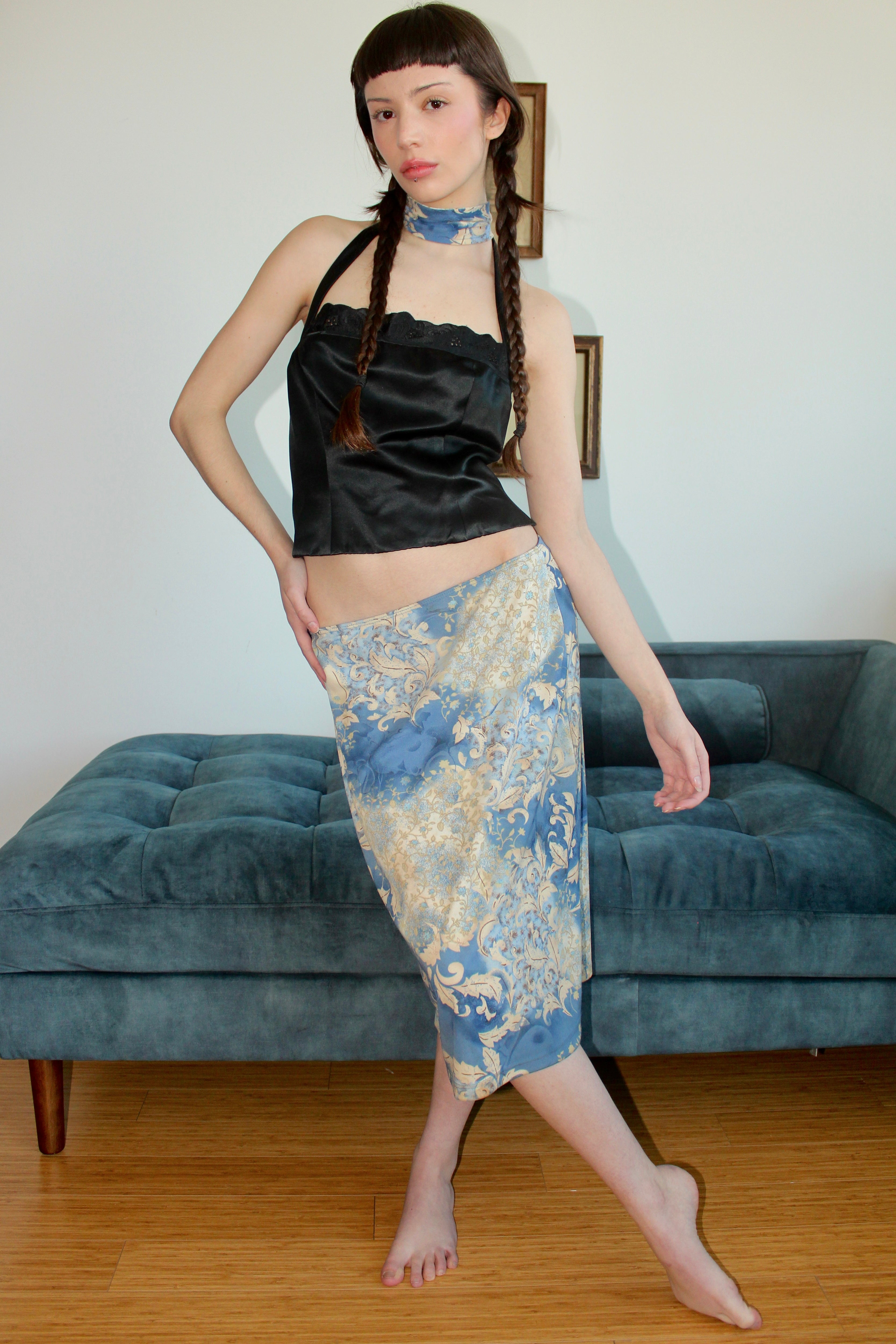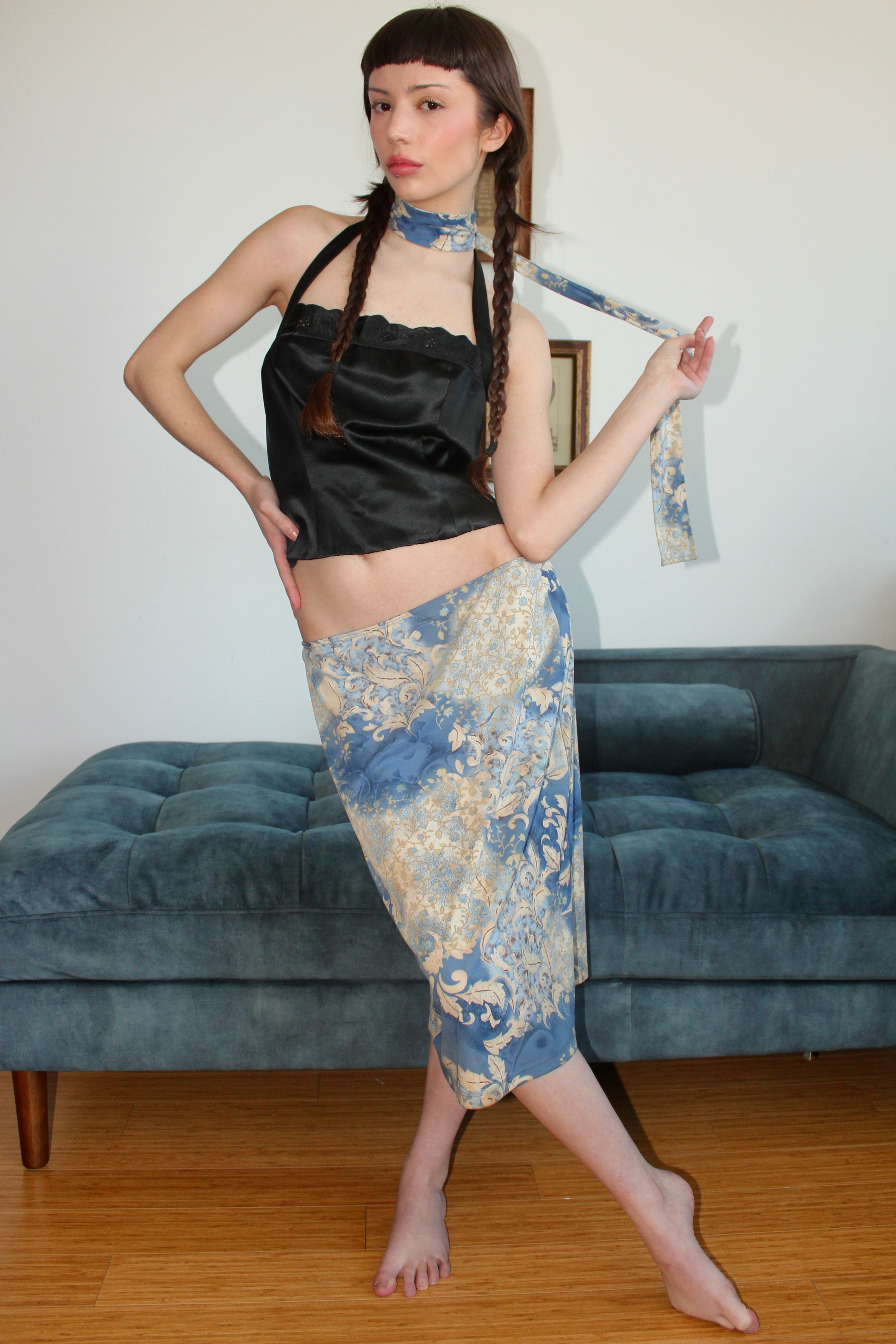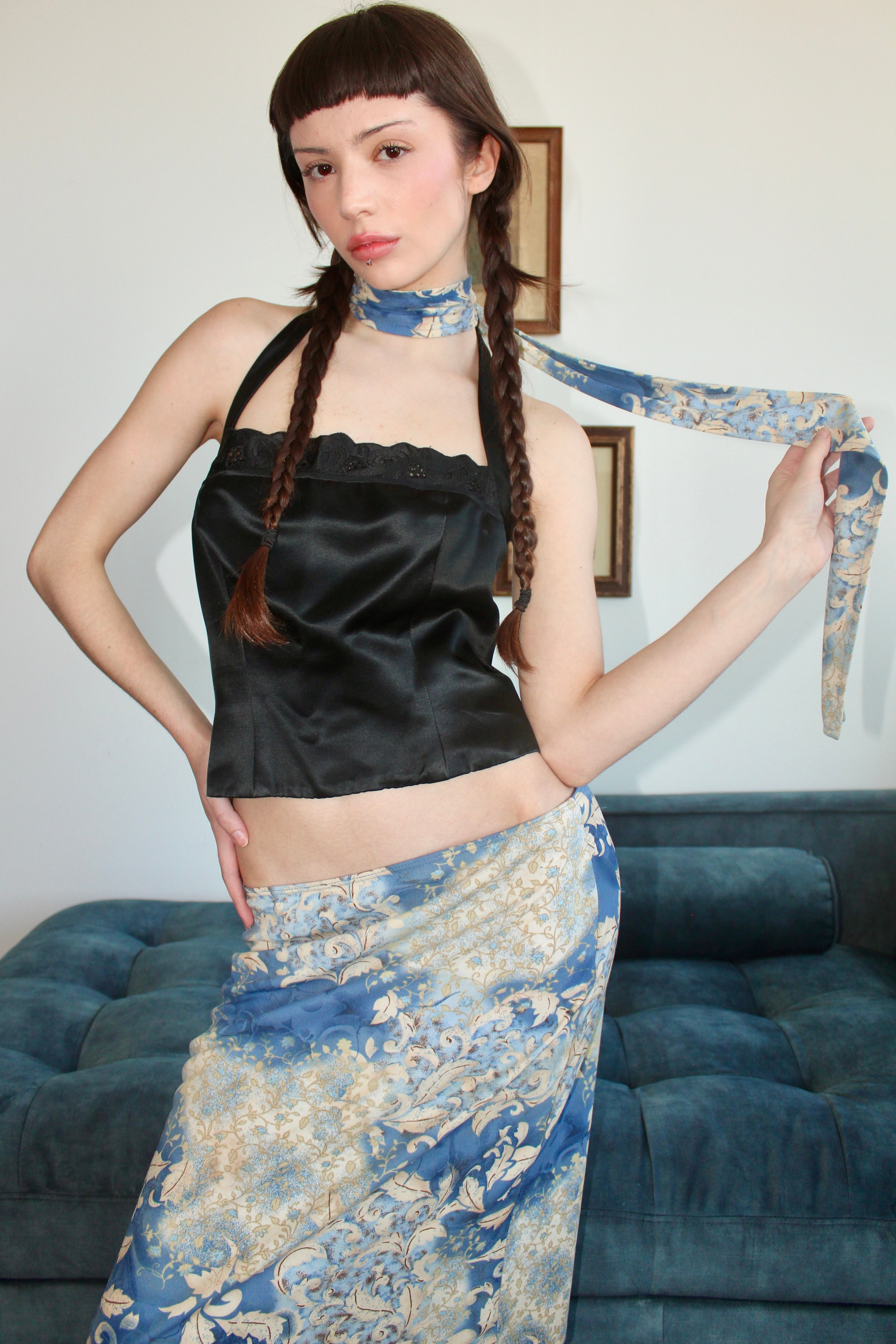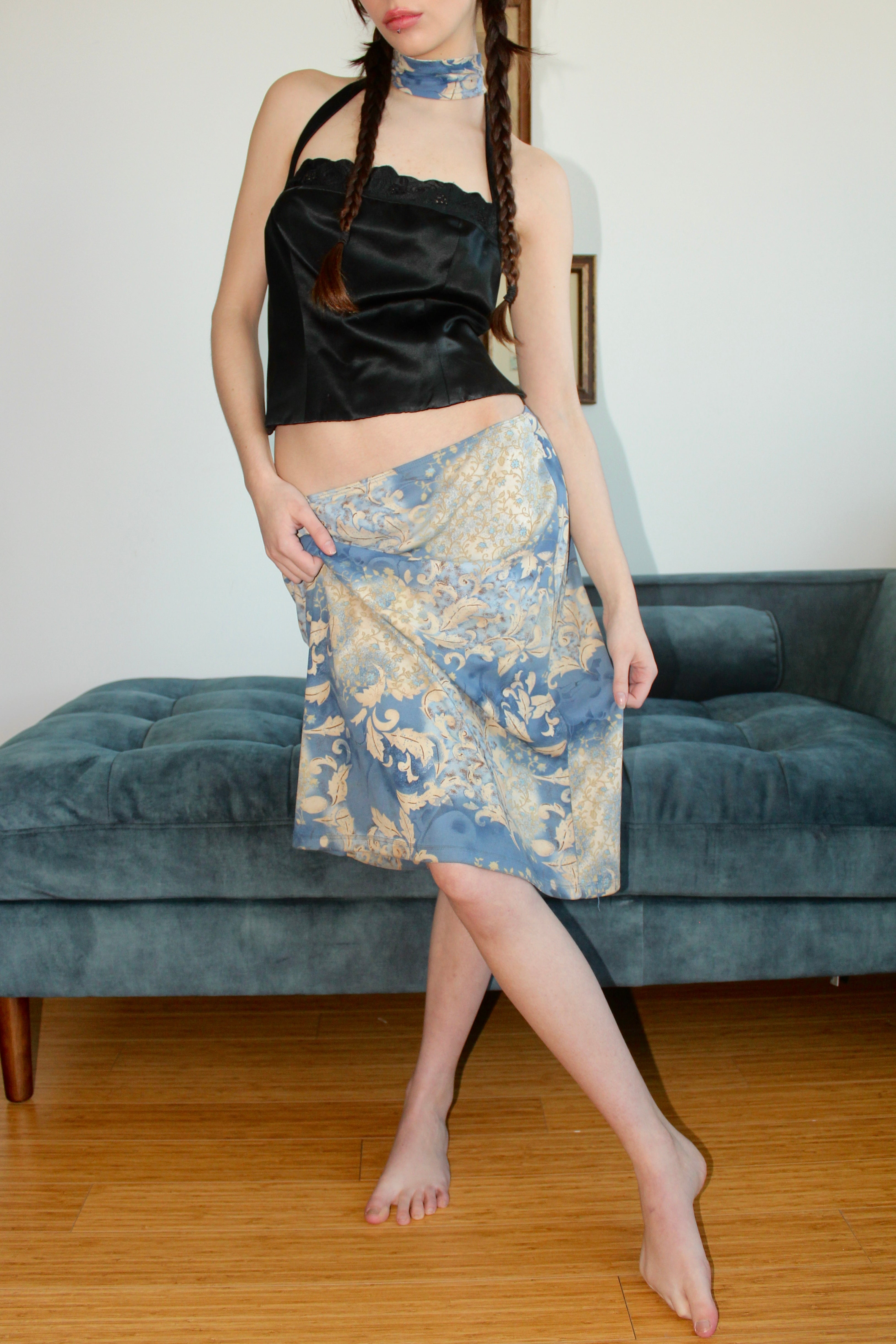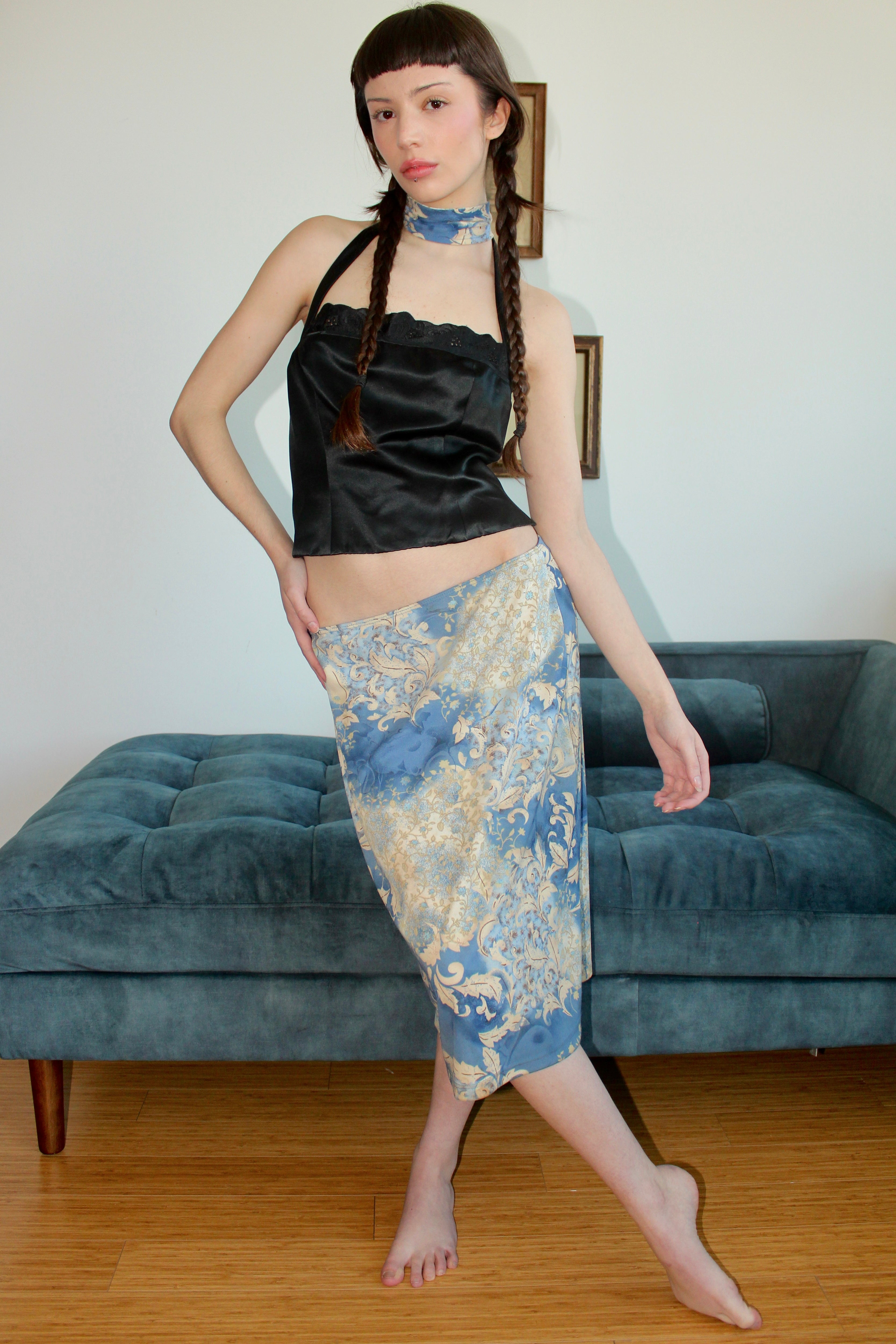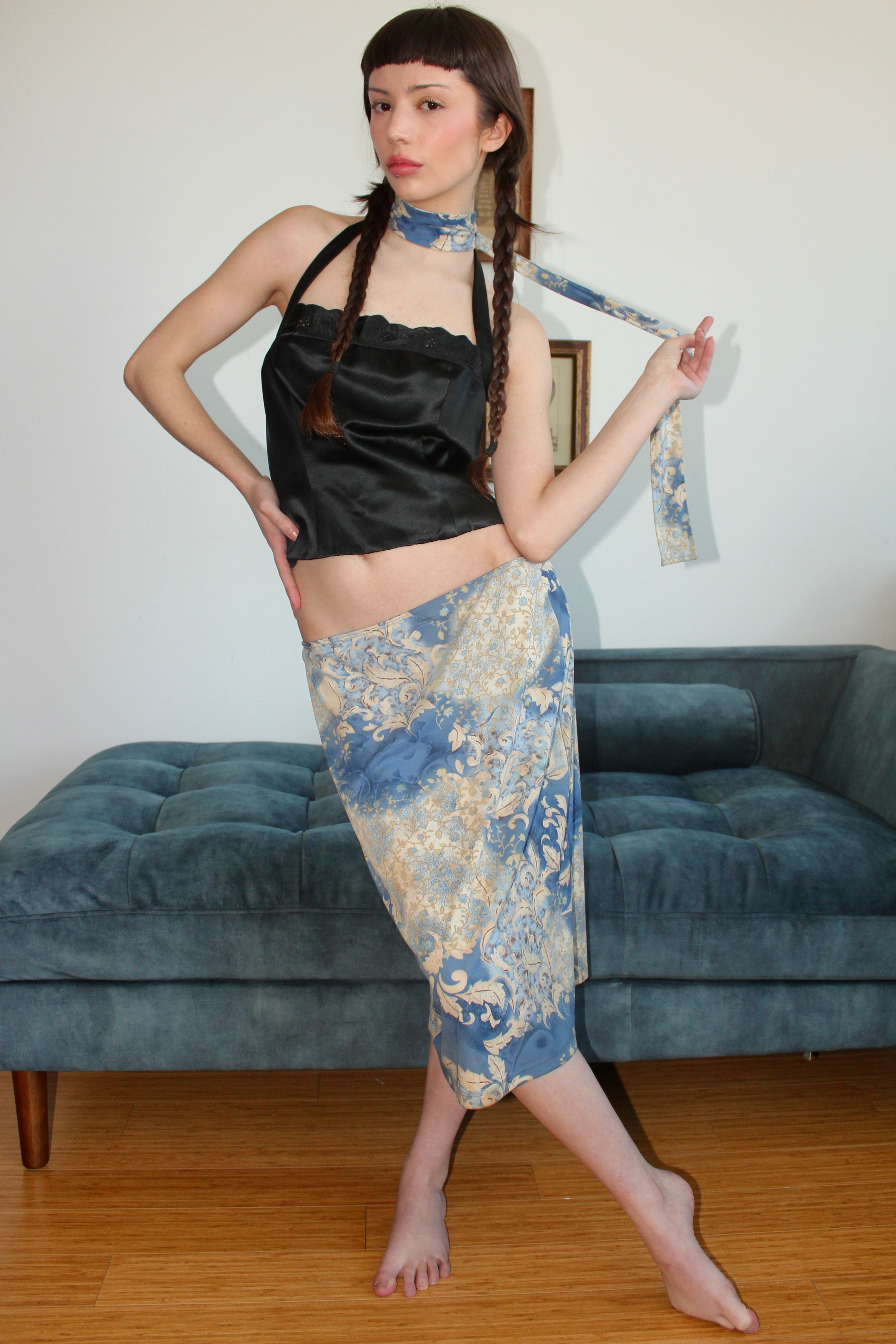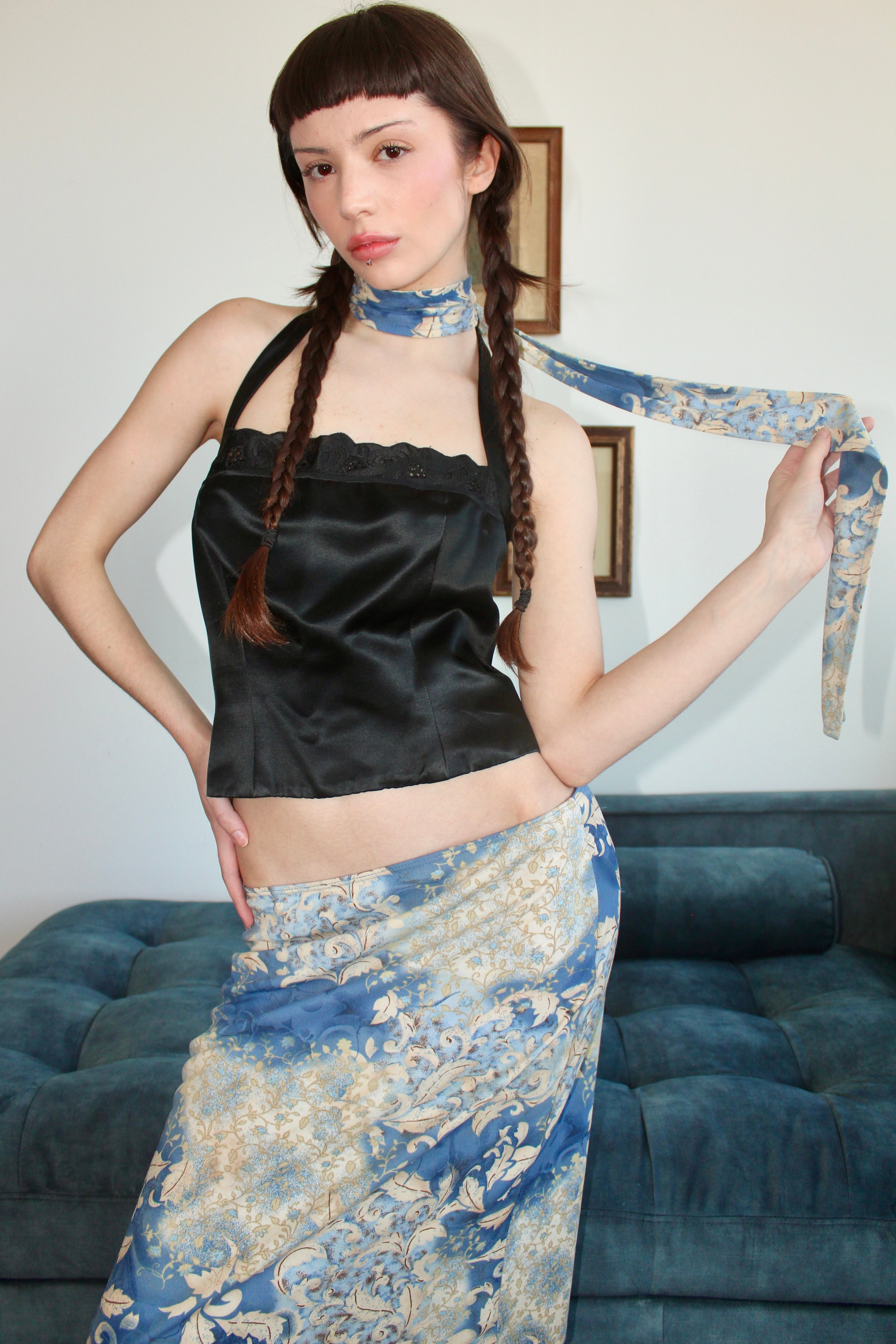 Vintage Floral Midi Skirt w/ Matching Tie (M)
A one of a kind vintage midi skirt with a low waist, and dreamy floral mural pattern. Complete with a matching tie that we love styled at the neck or as a headband! 
Size/Fit:
Model is 5'6 and a size small. 
Will fit sizes medium best. 
Measurements: 
Waist: 30/31 inches 
Length: 23.5 inches flat
Material: poly