Hello! Welcome :) Flat rate shipping of $6.95 on all orders in the US.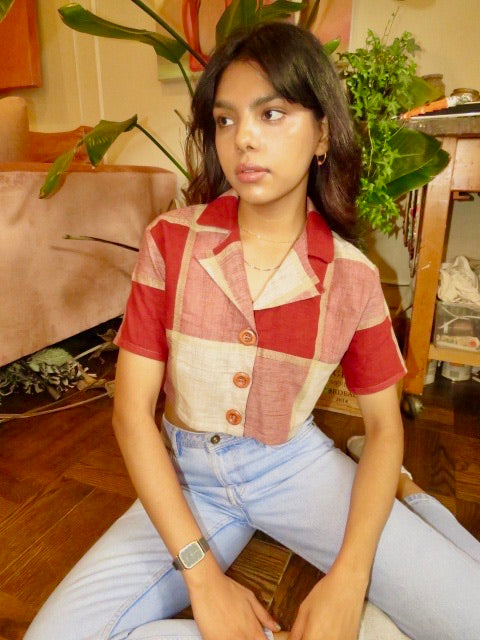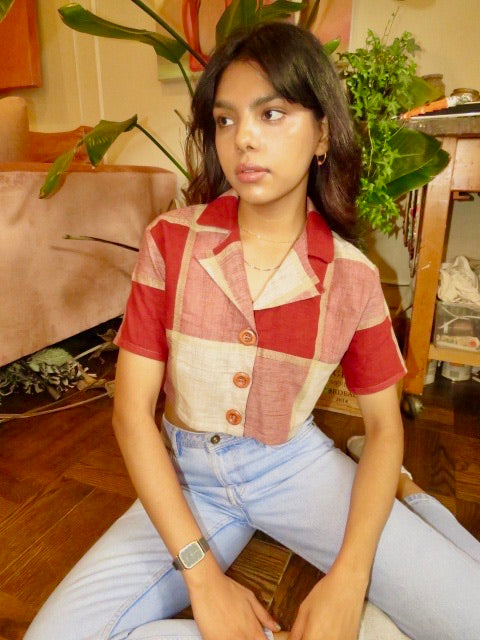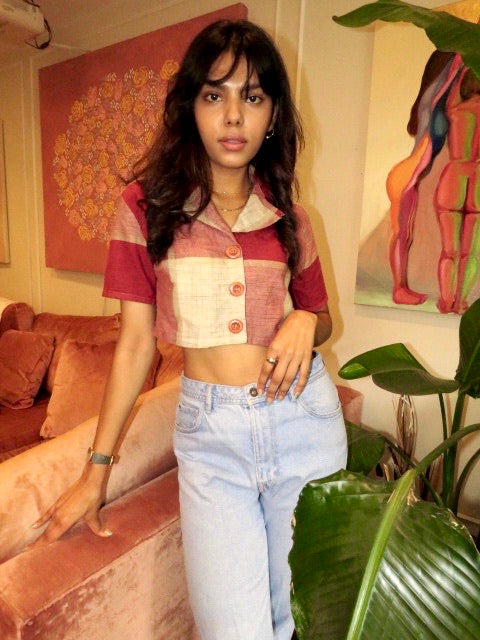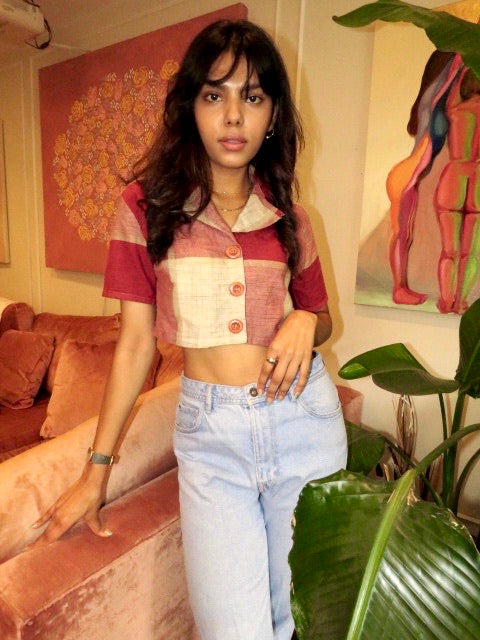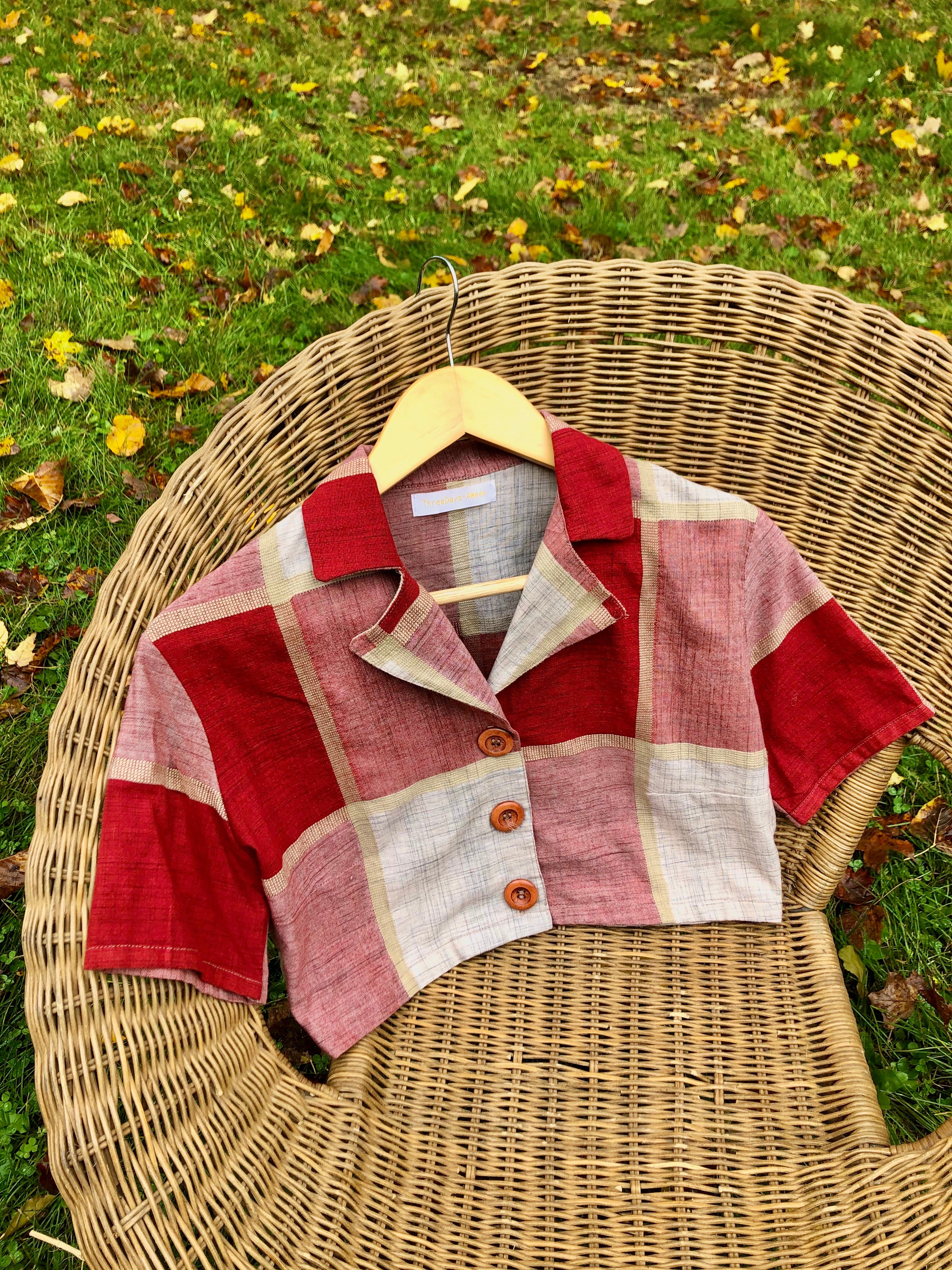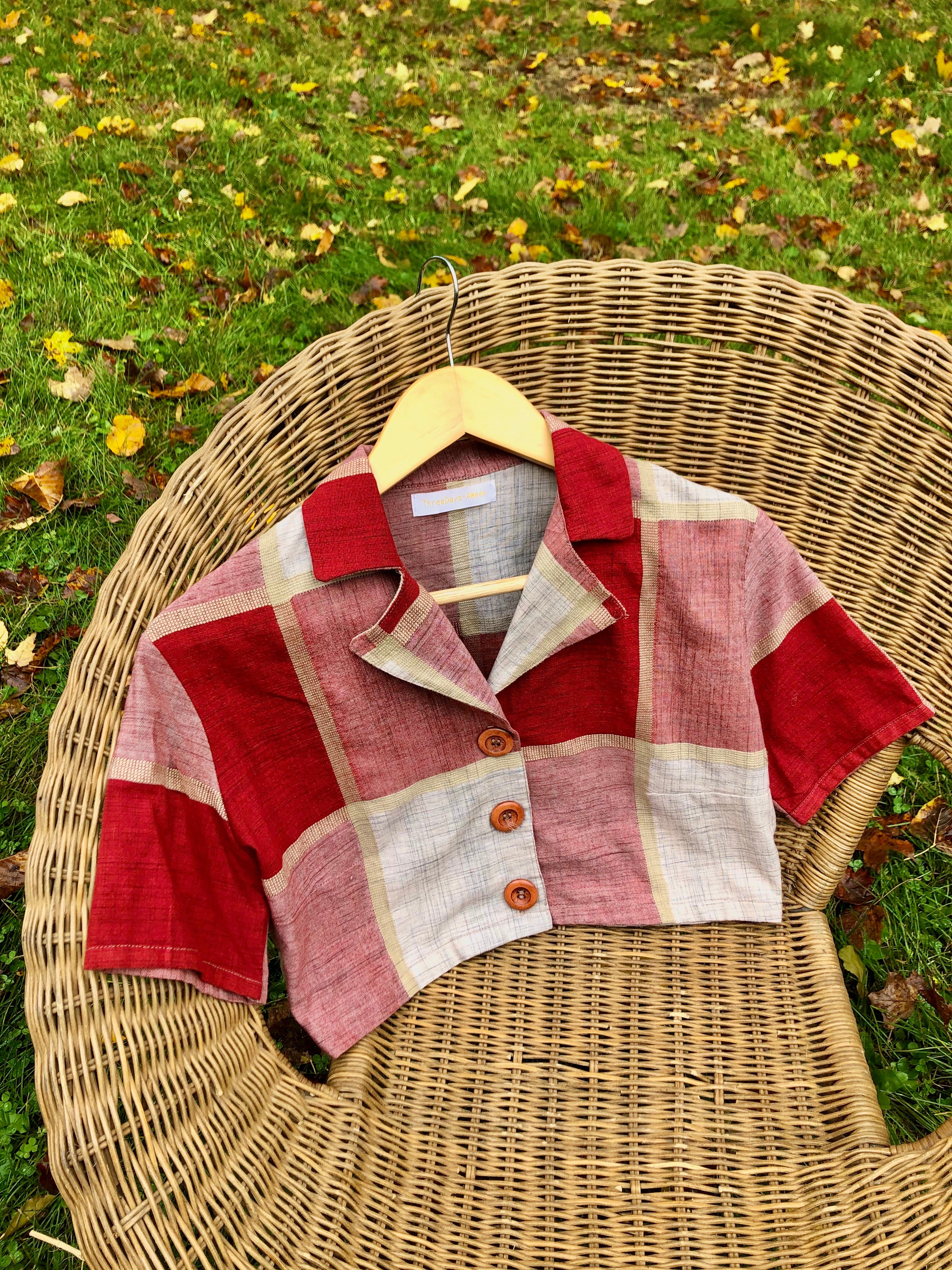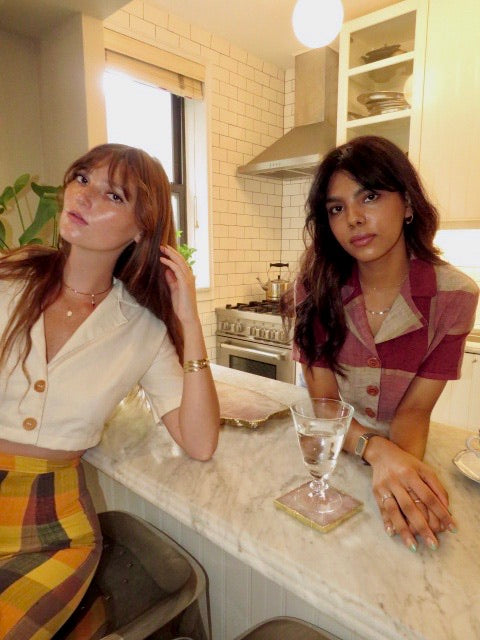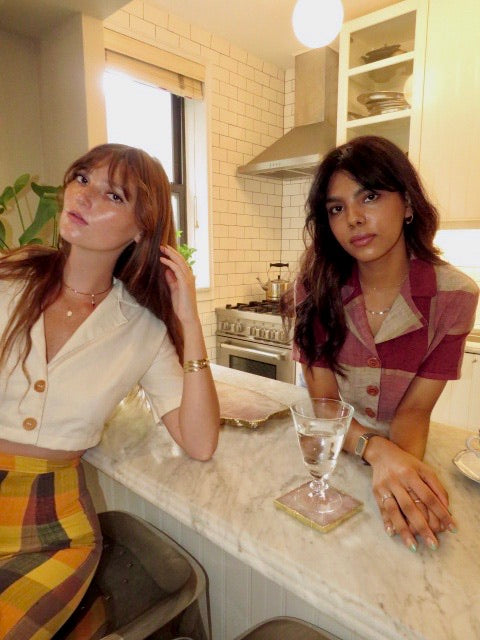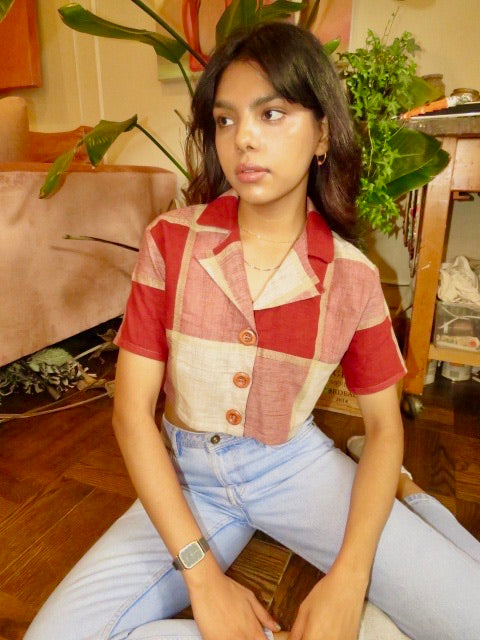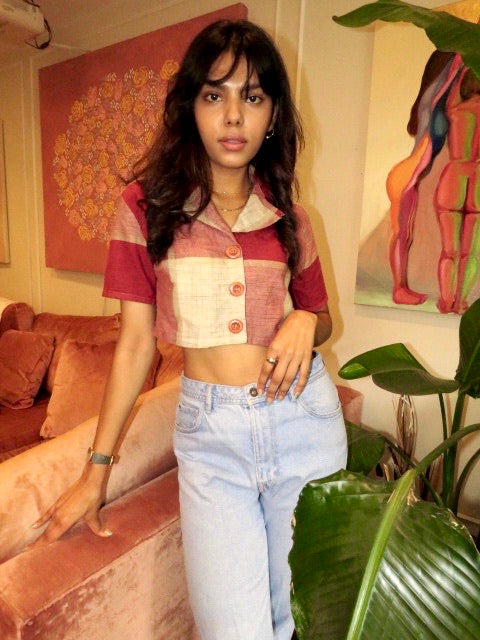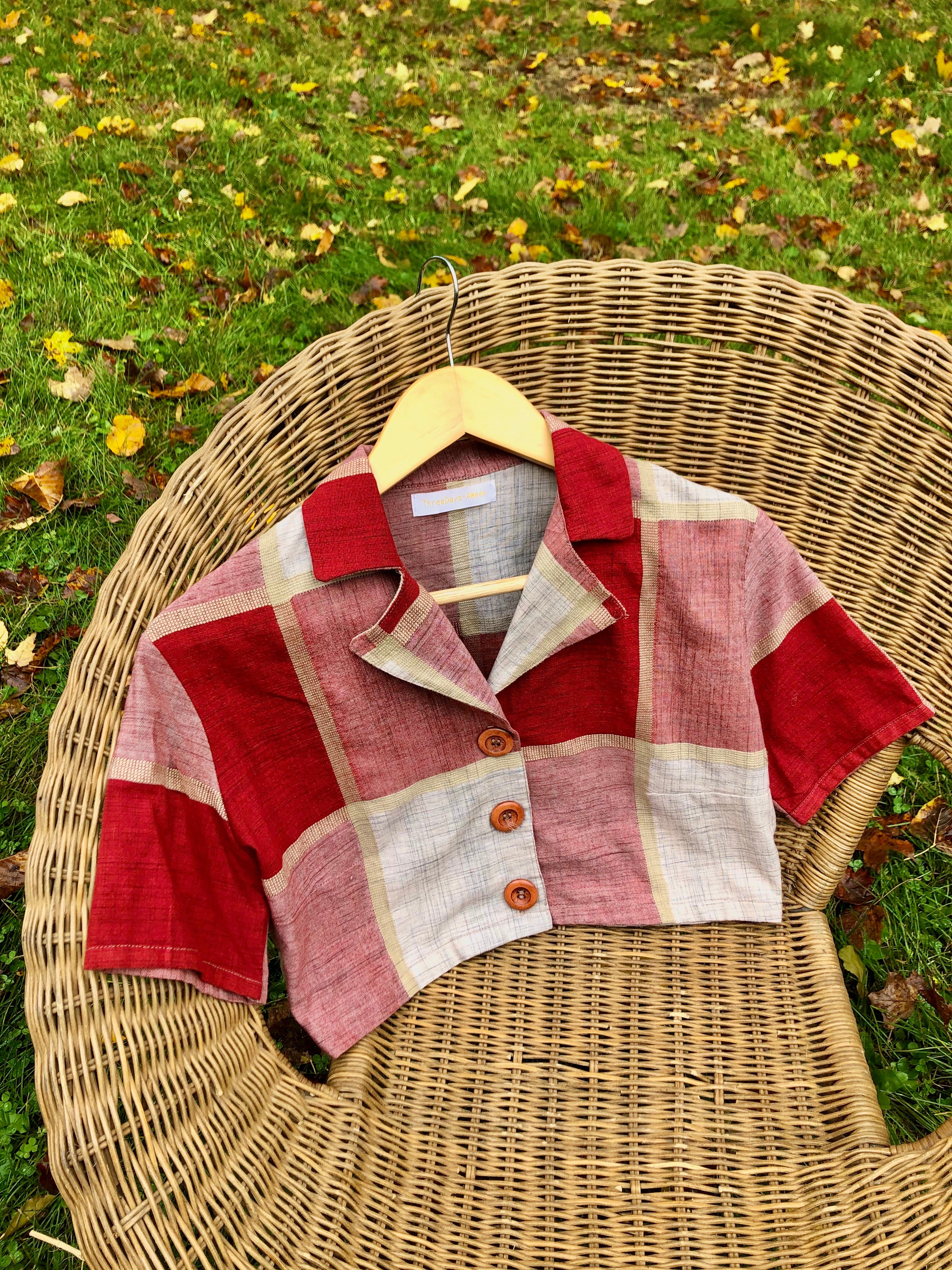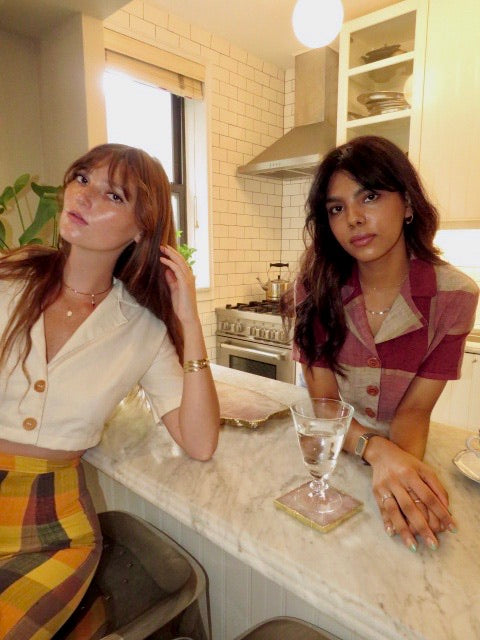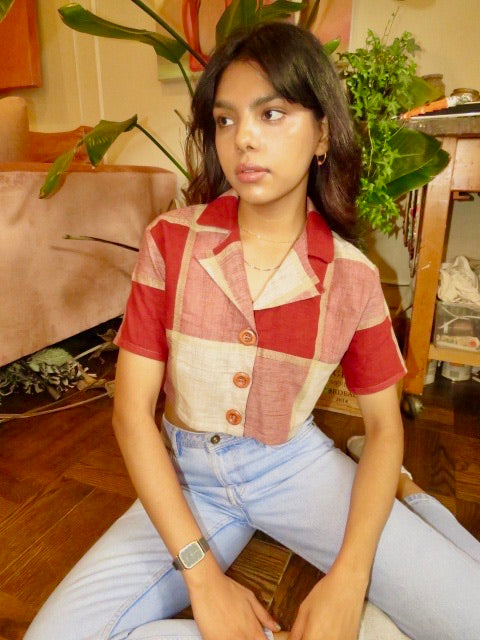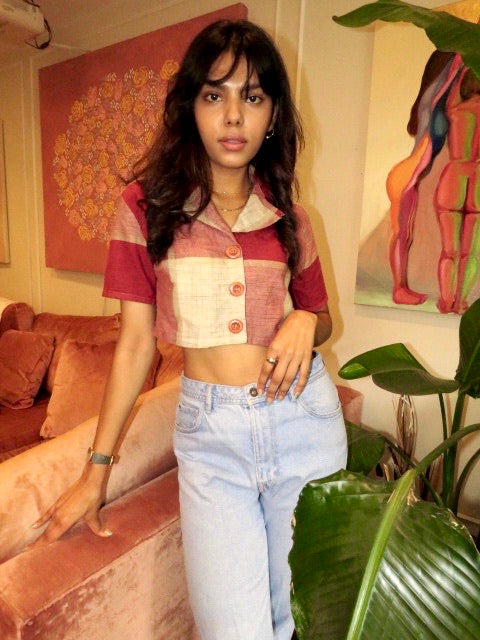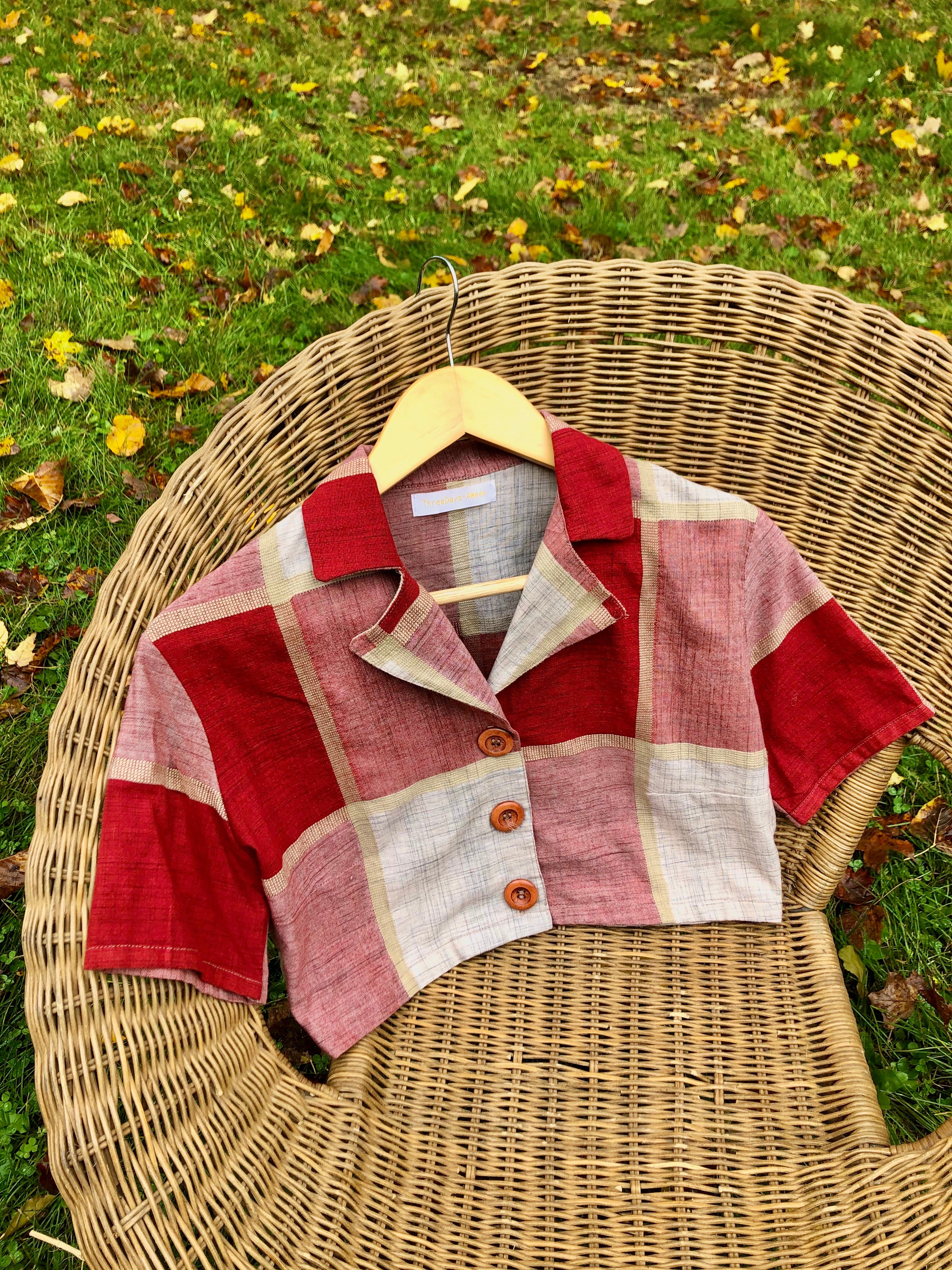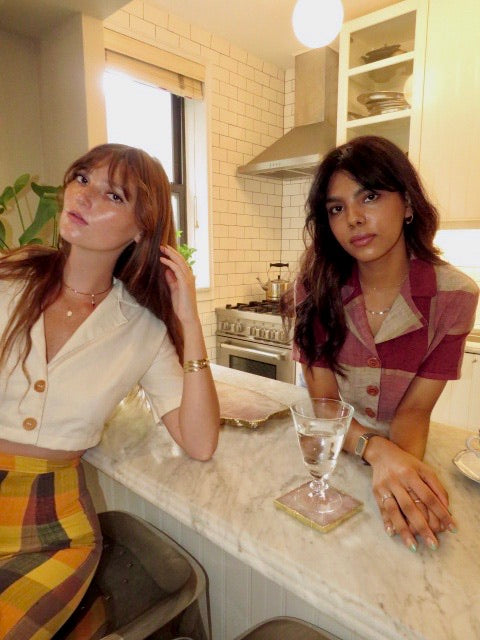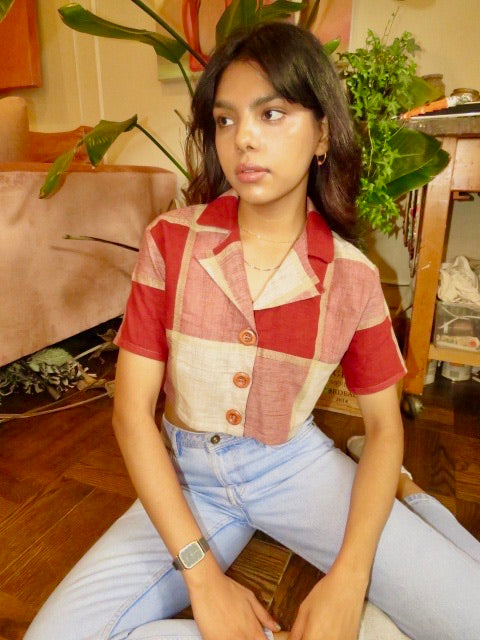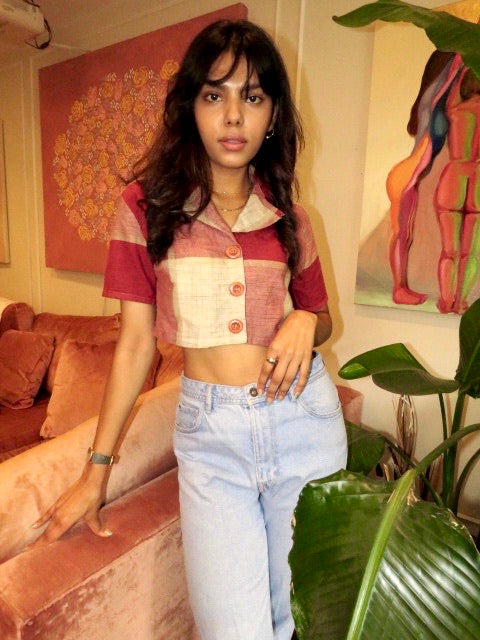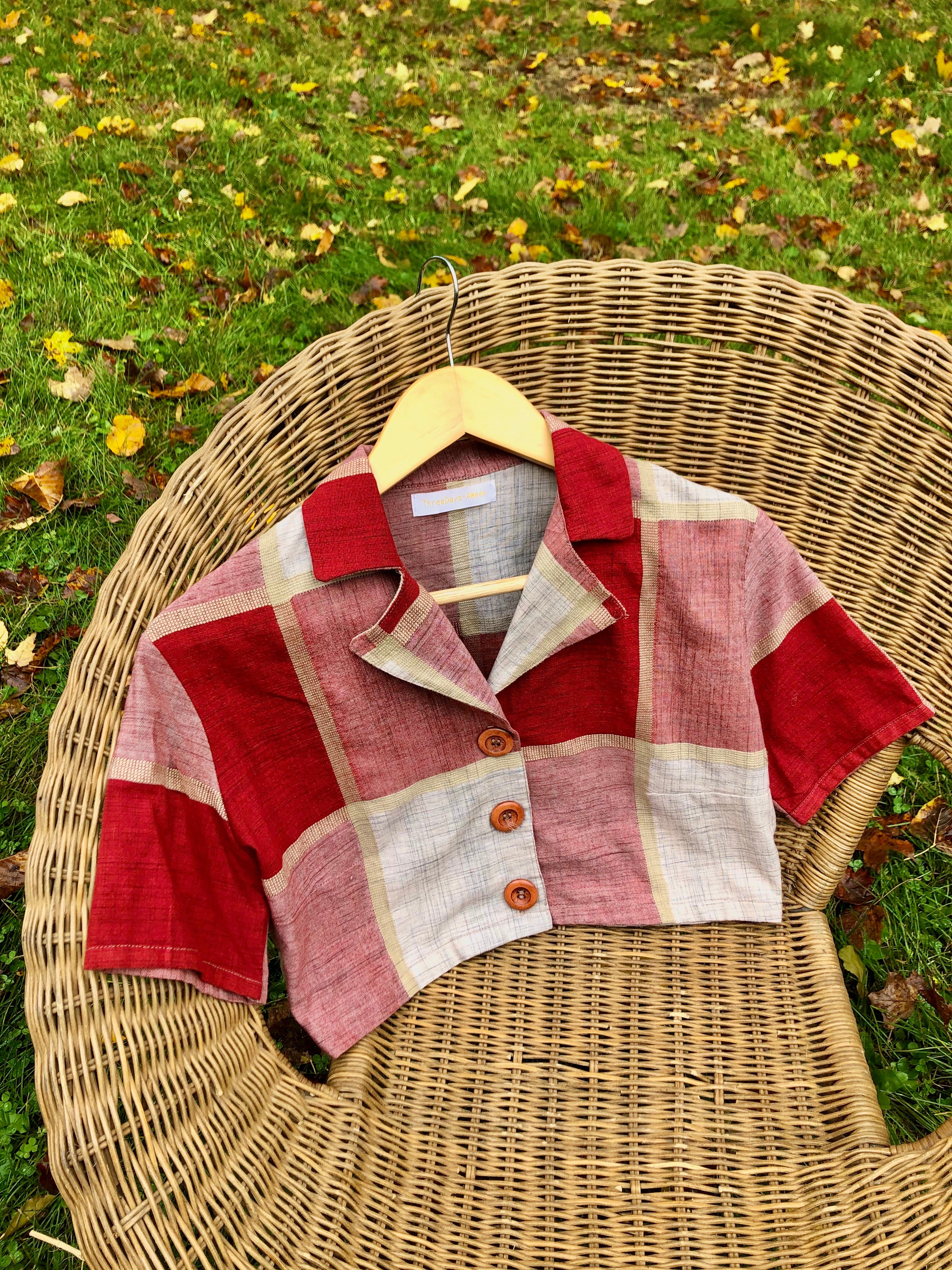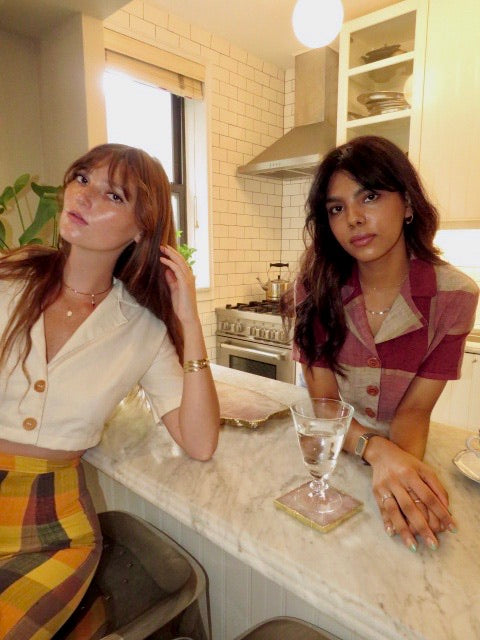 The Cropped Suit Top- Patchwork Check
A classic short sleeve blouse entirely handmade from 100% recycled fabric. A modern take on suits, this top features a blazer collar and cropped fit, a must have all year round.  Extremely limited quantities. Model Fahmida & Cierra wear a size small. 
Why I'm Special: 
 Suit Collar
 Short Longer Sleeves
 Flattering Cropped Fit
 Buttons down the Front
Inspired By: Vintage Suits  
I'm Made Out Of: 100% Recycled Cotton
Delicately Hand-Made By: Nicola
Hand Made in: USA
Hours of Production: 5
Wear Me to:
Pair Me with:
Vintage Trousers
Denim
Mini Skirt