Hello! Welcome :) Flat rate shipping of $6.95 on all orders in the US.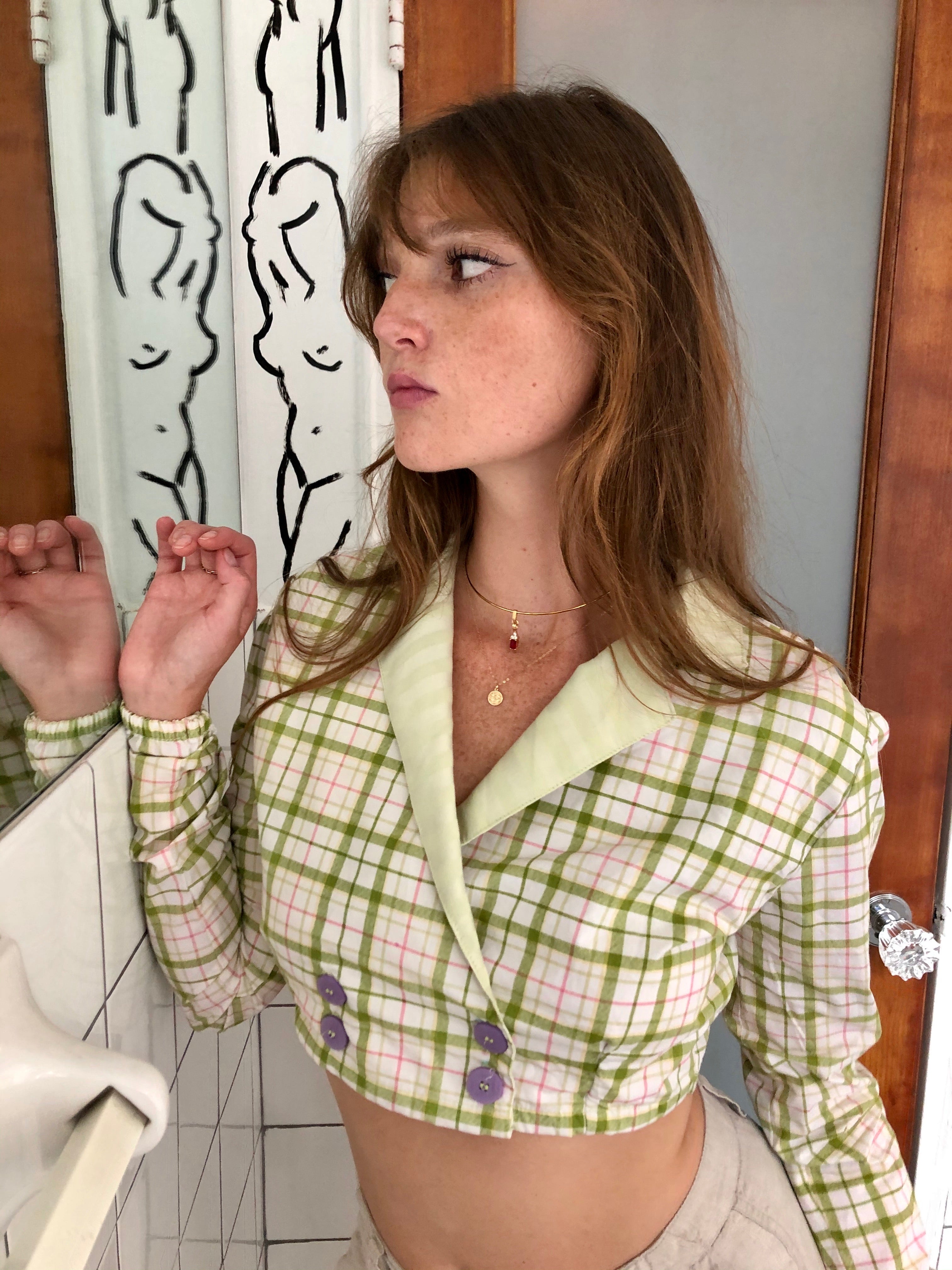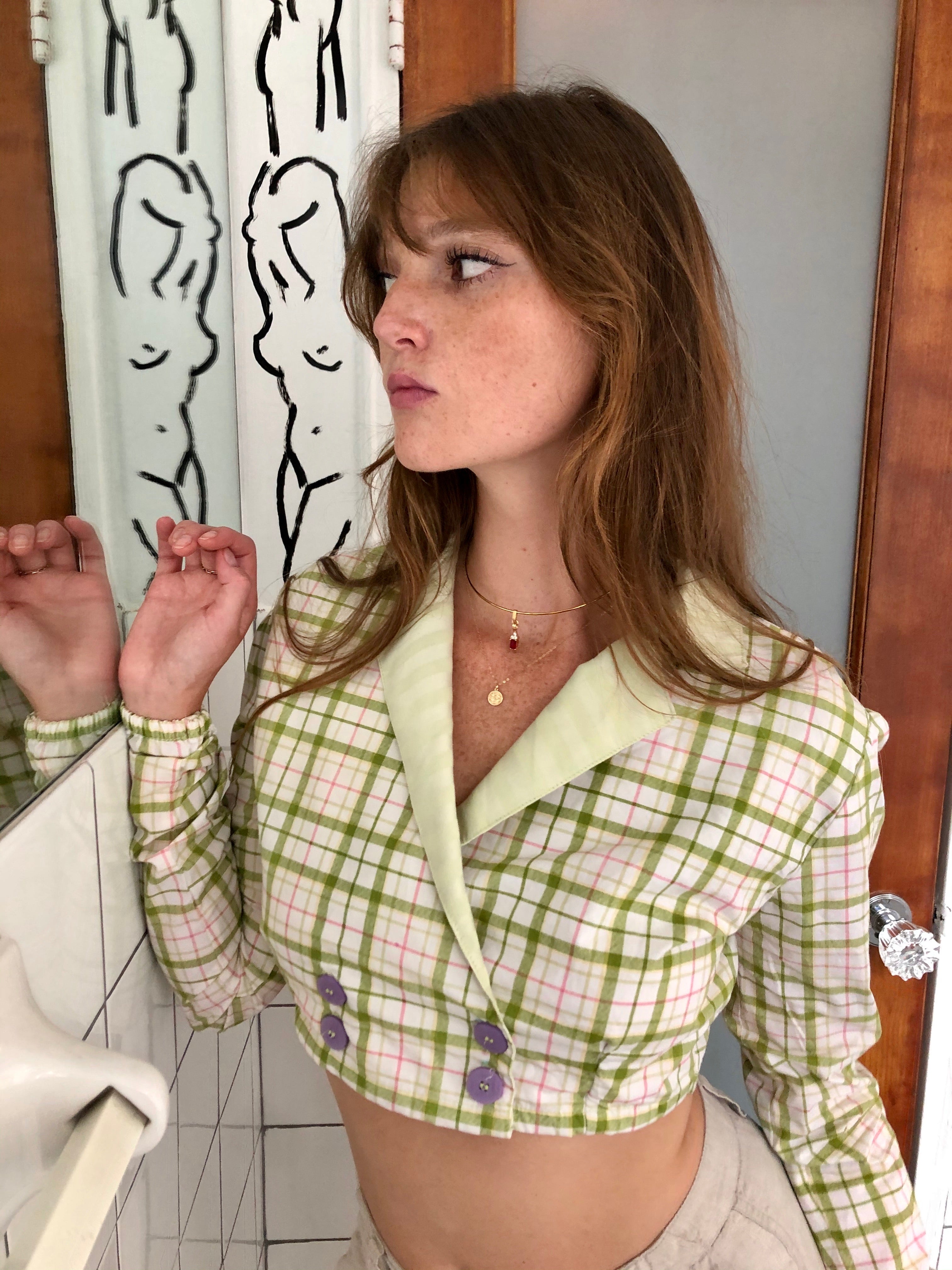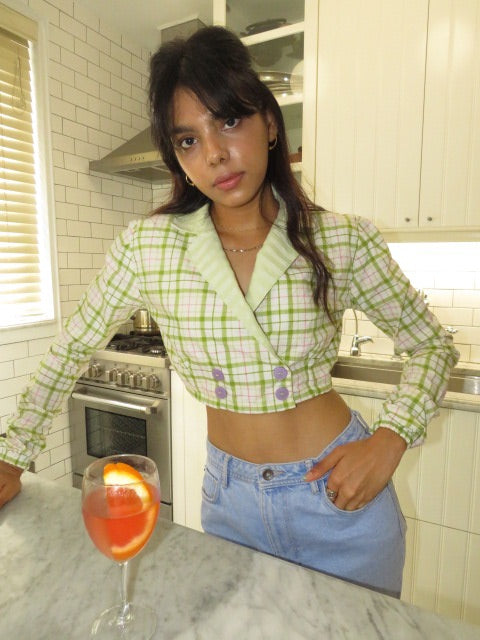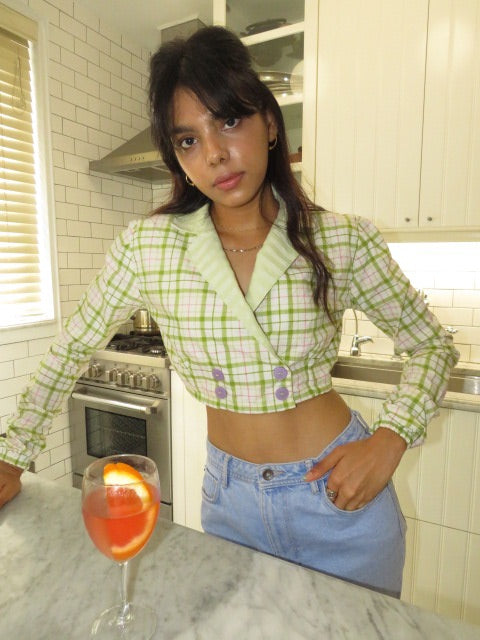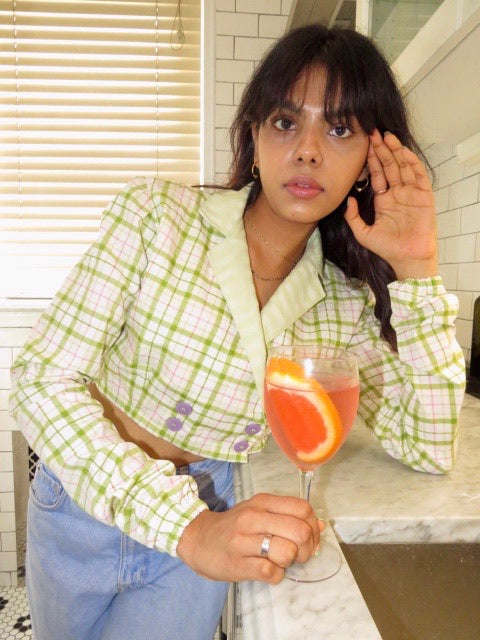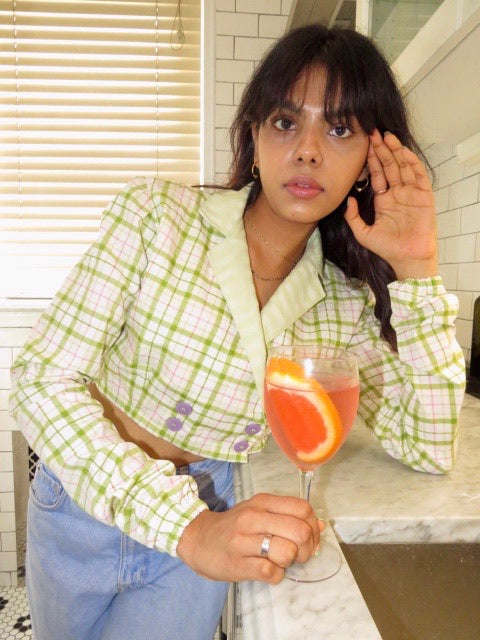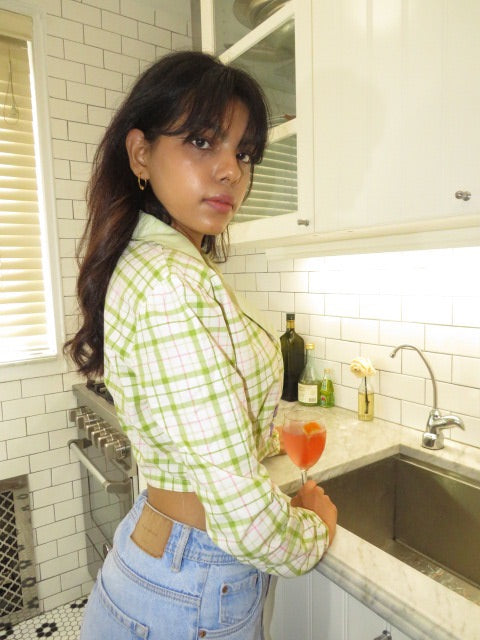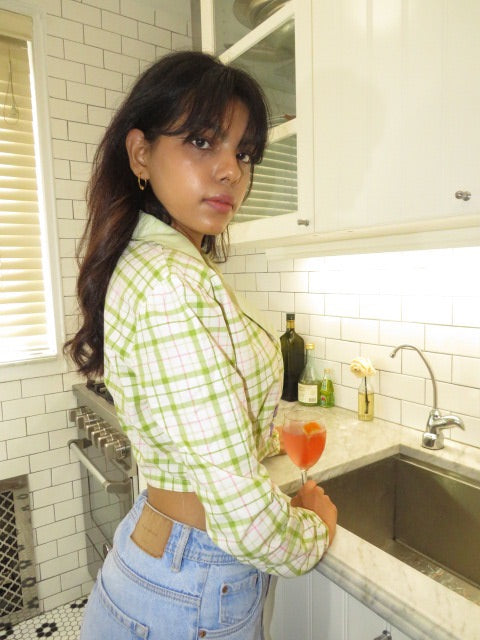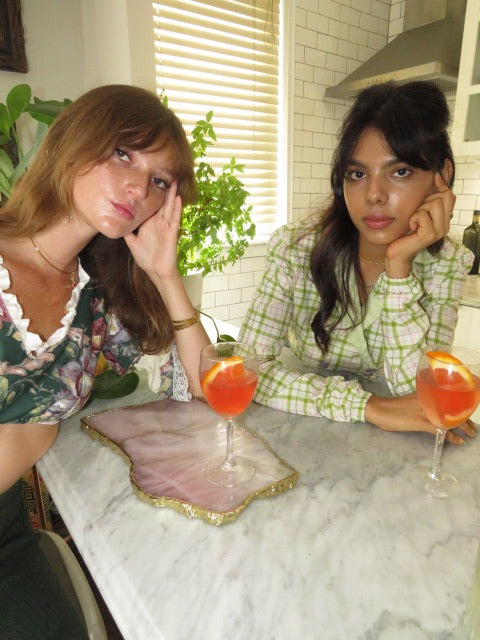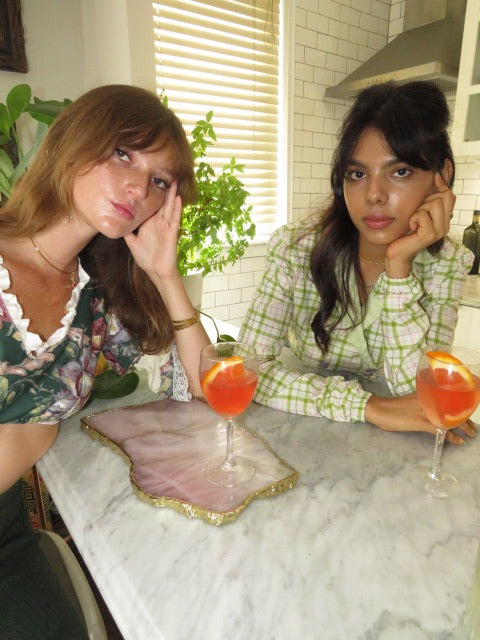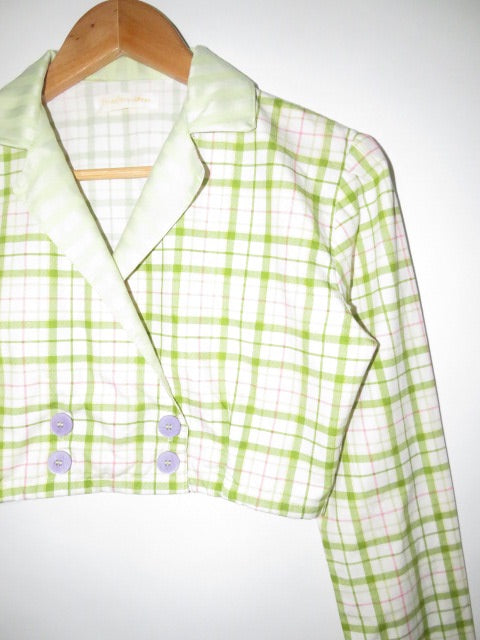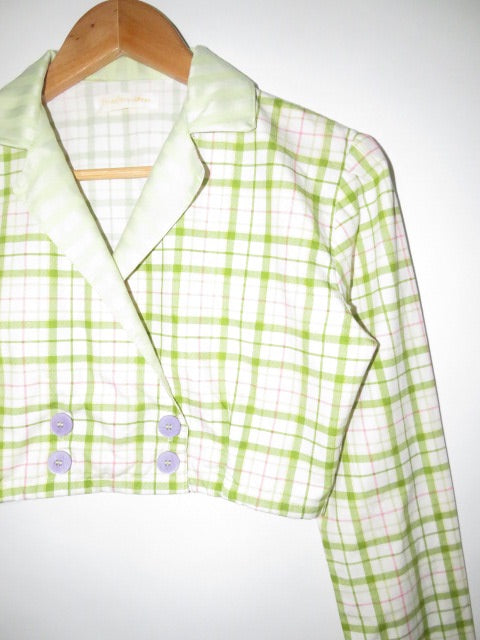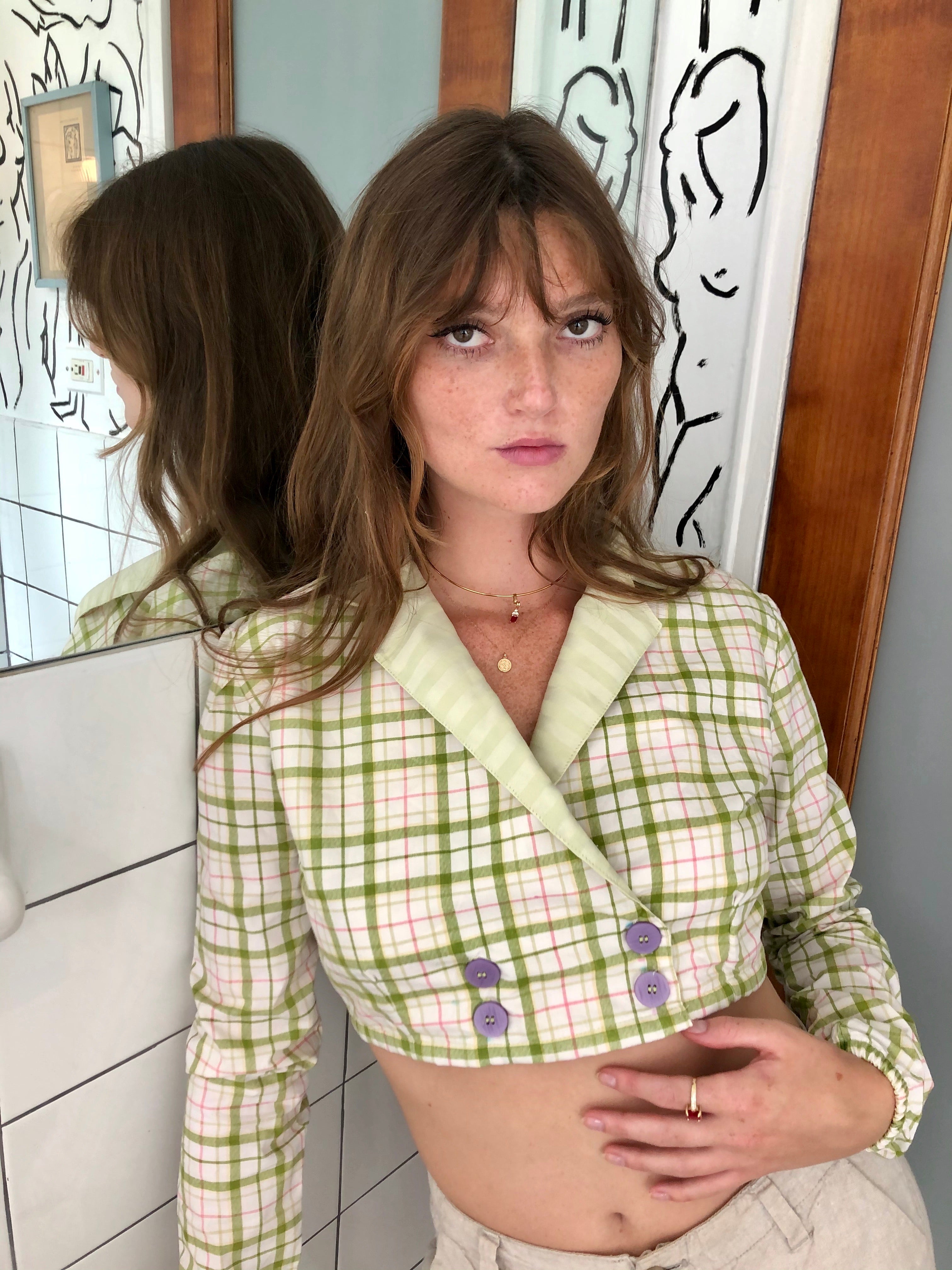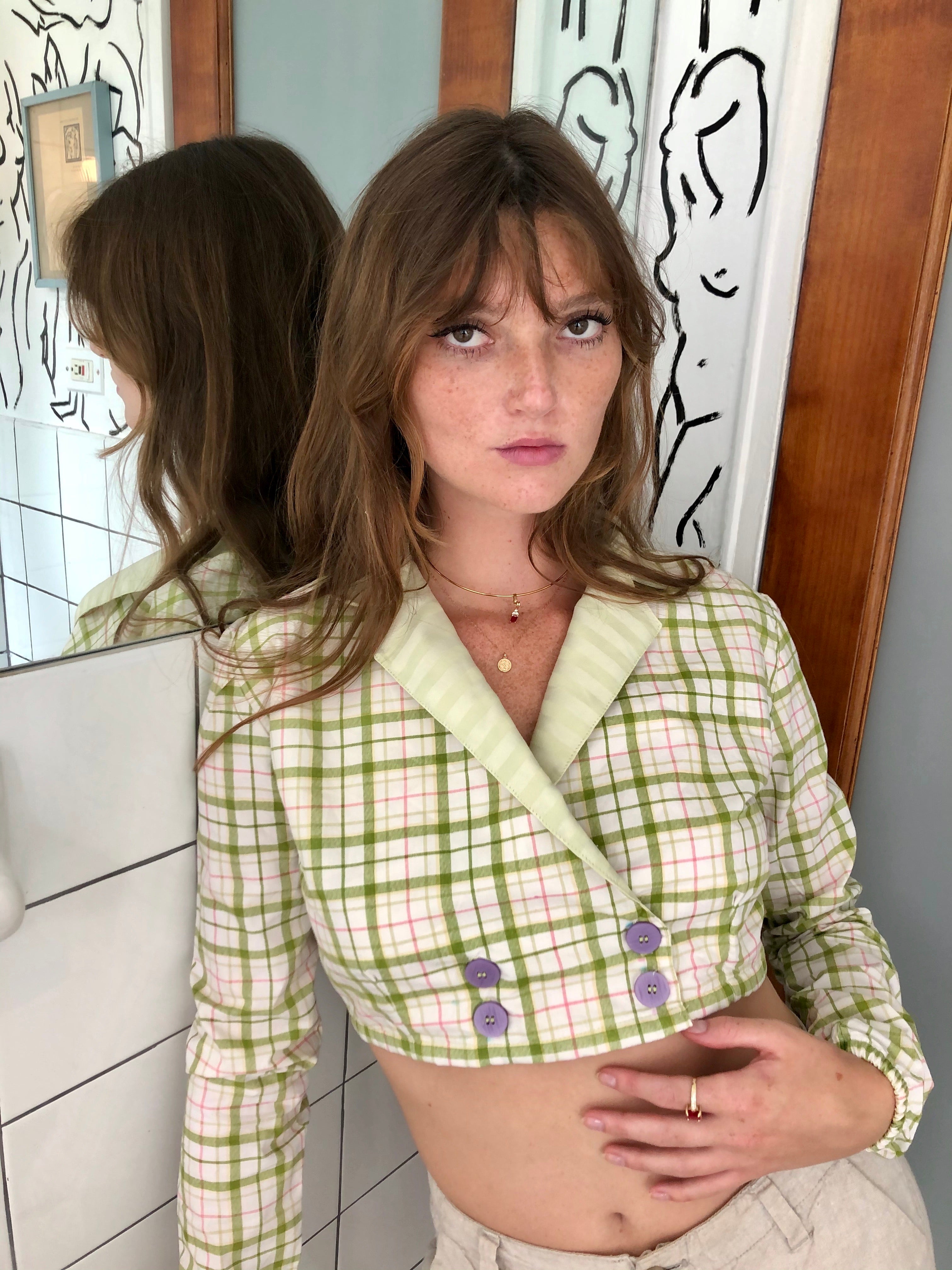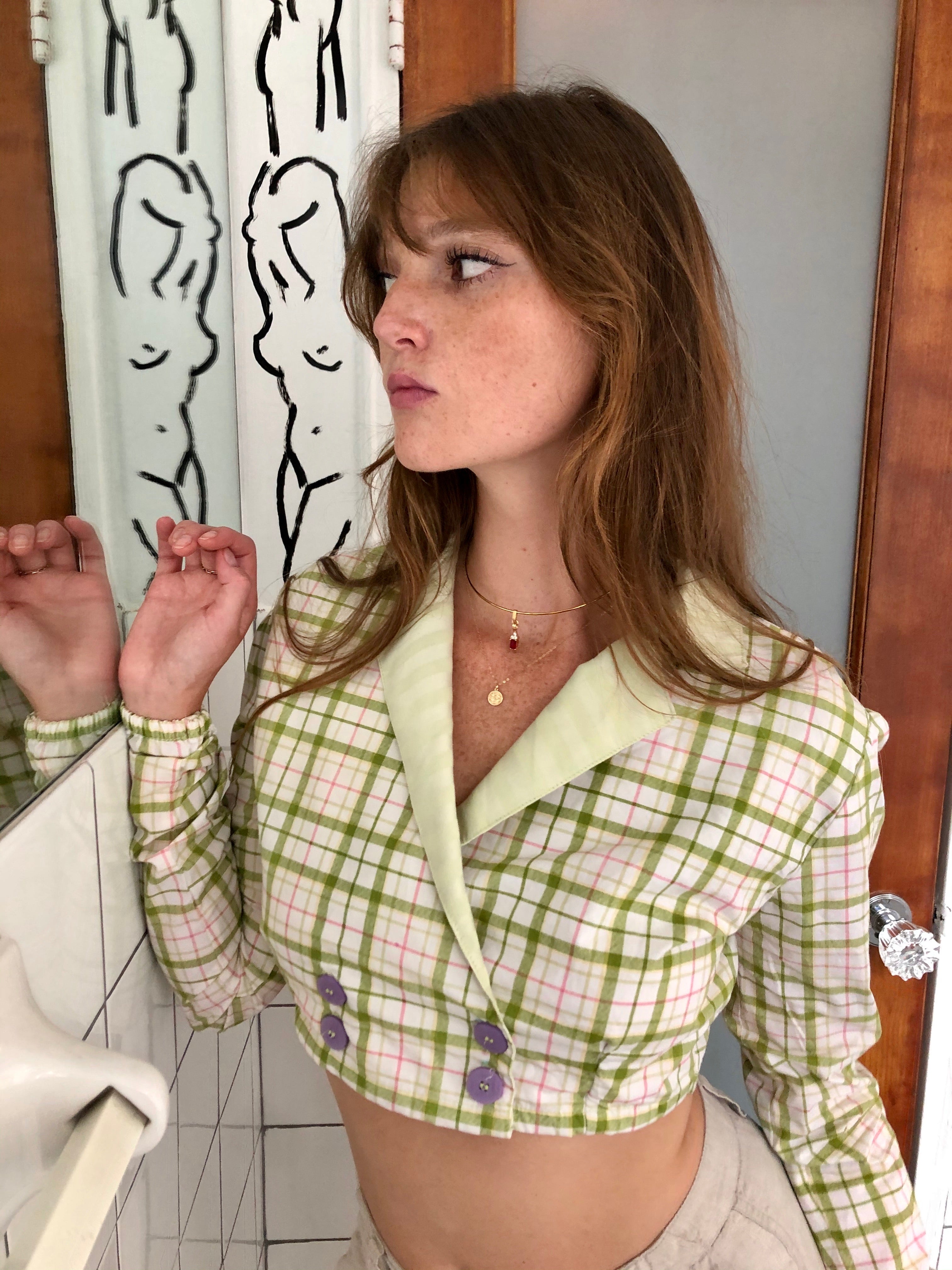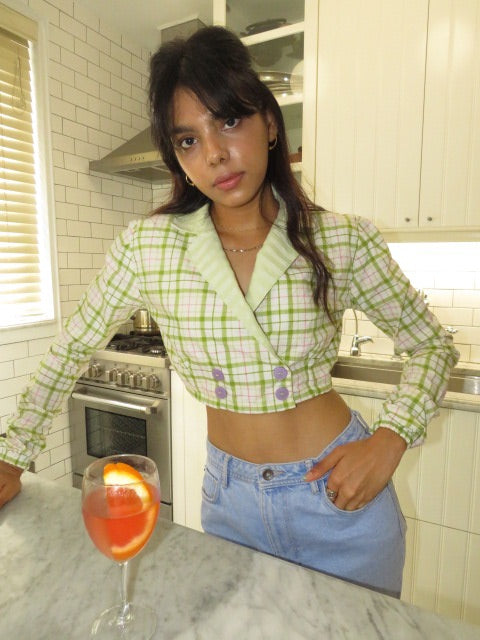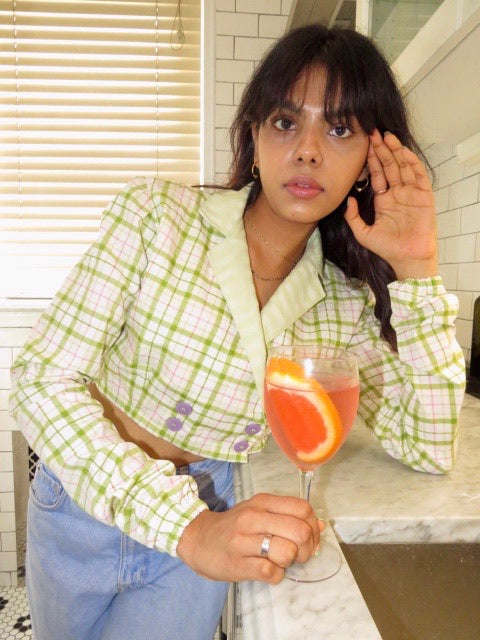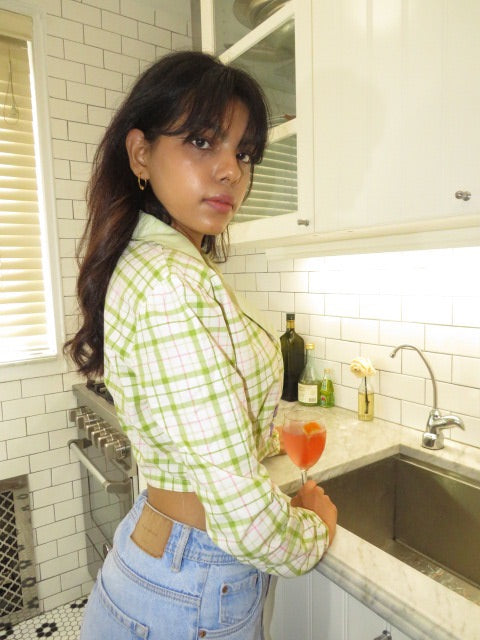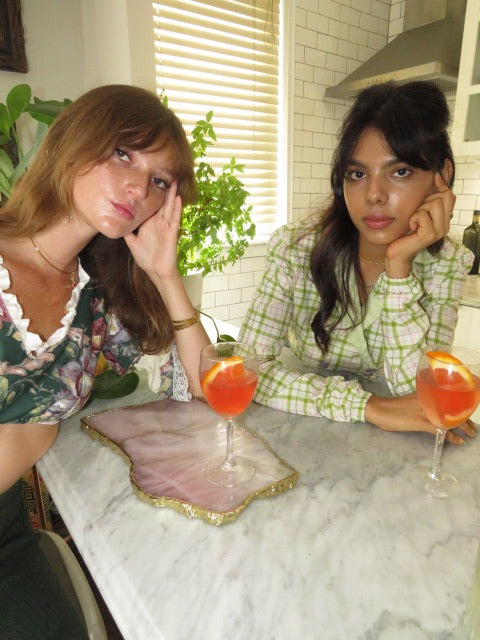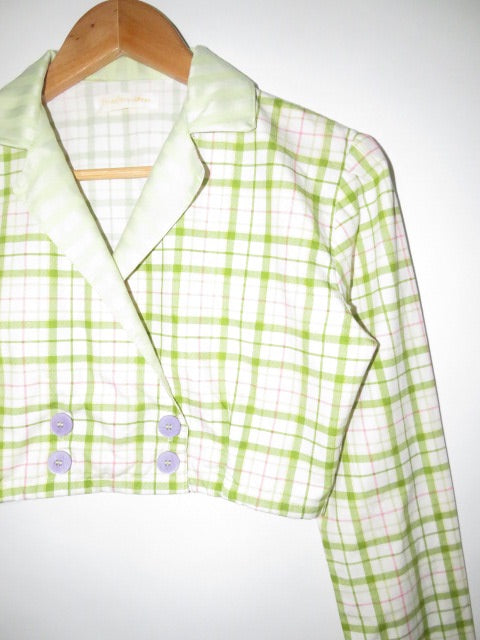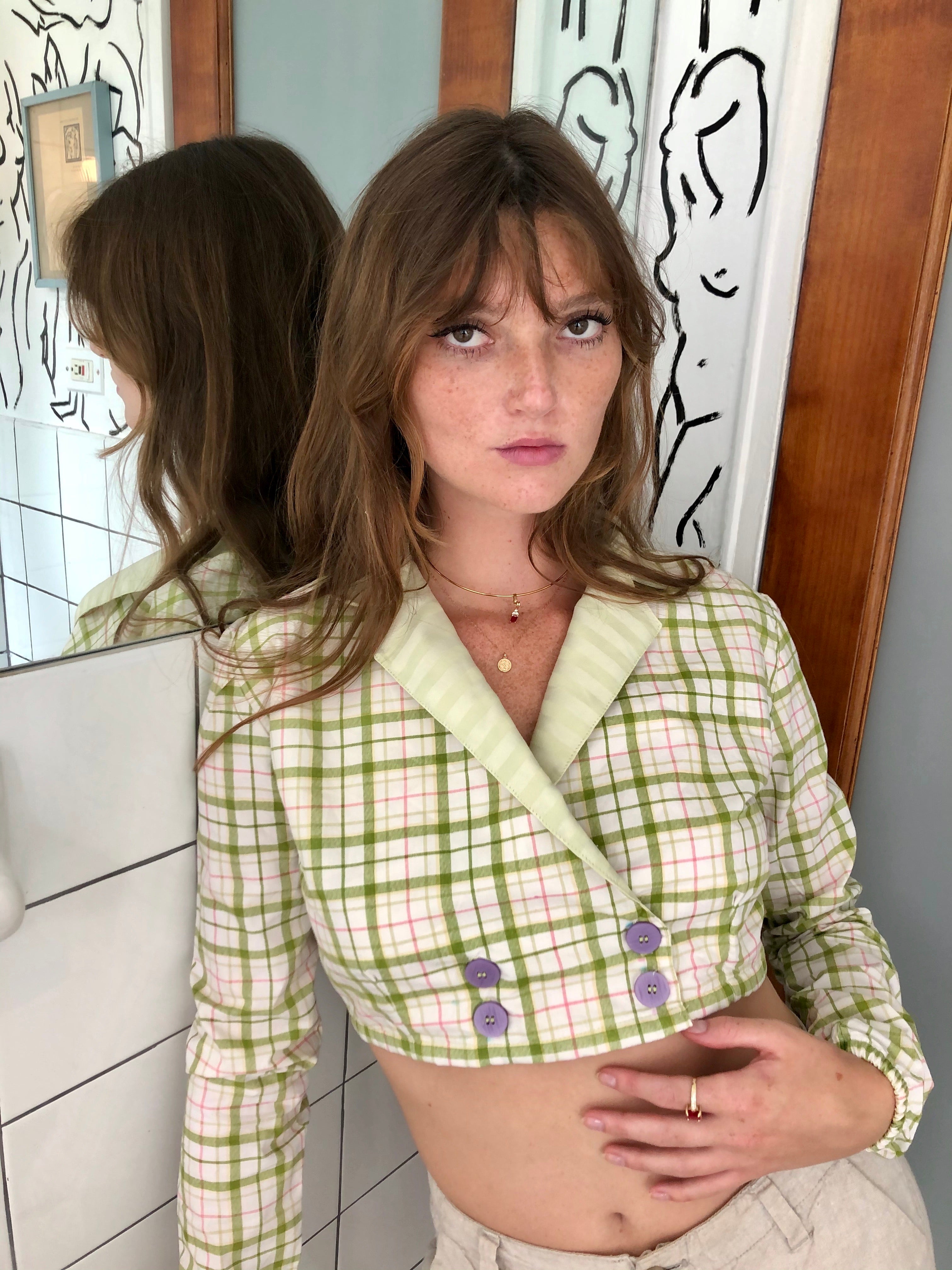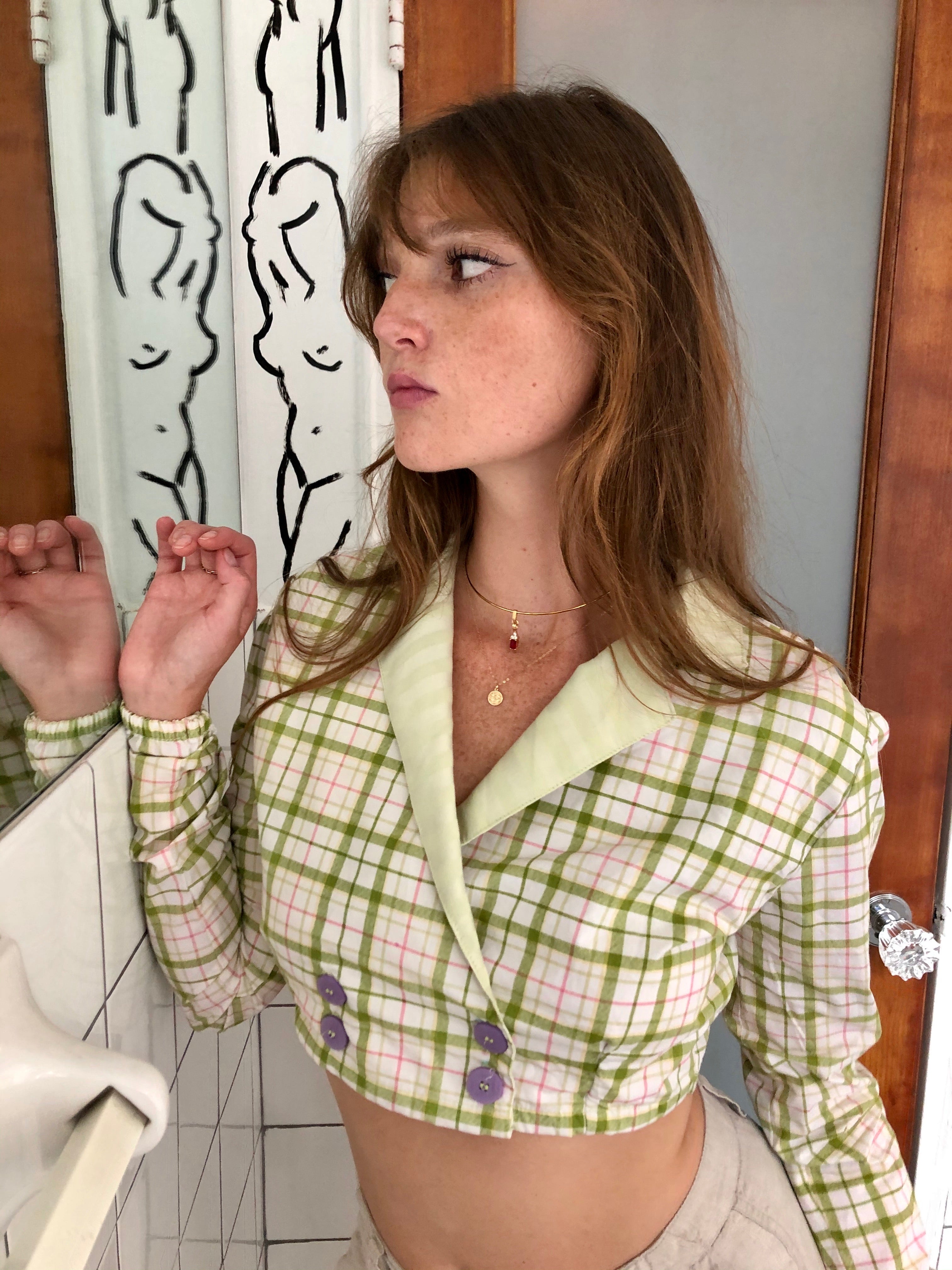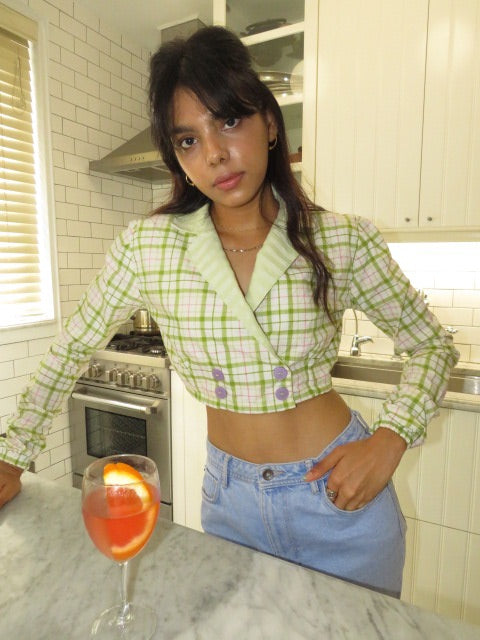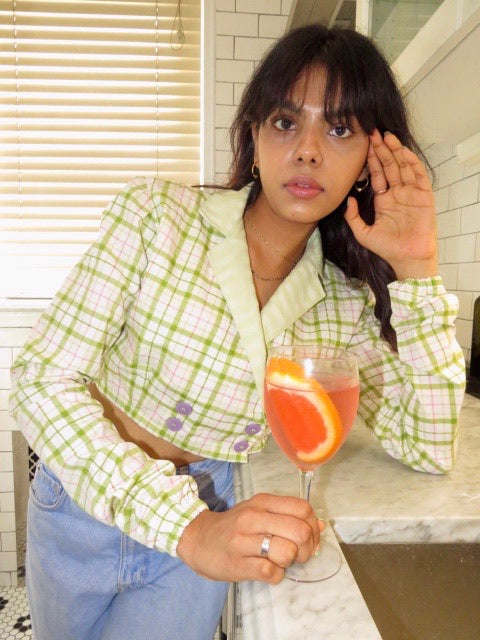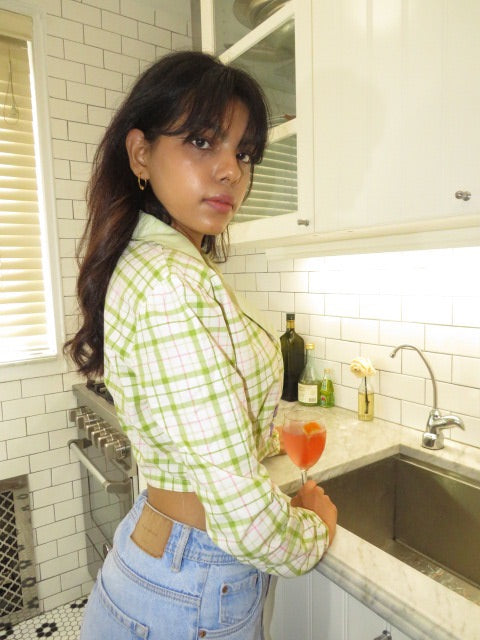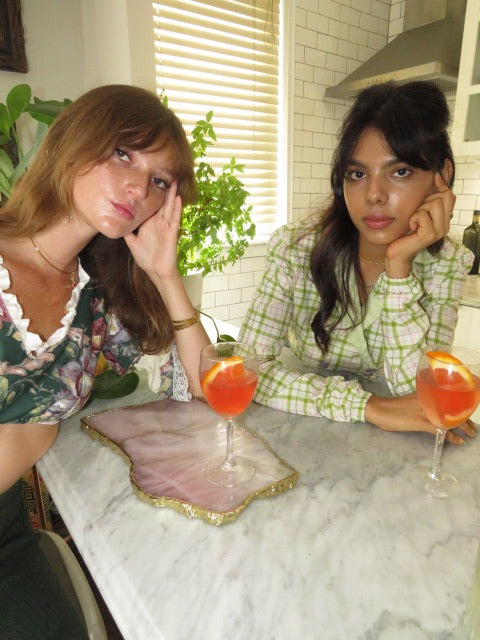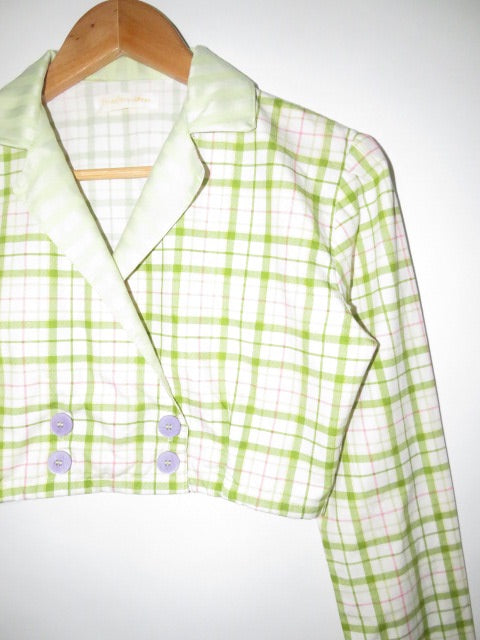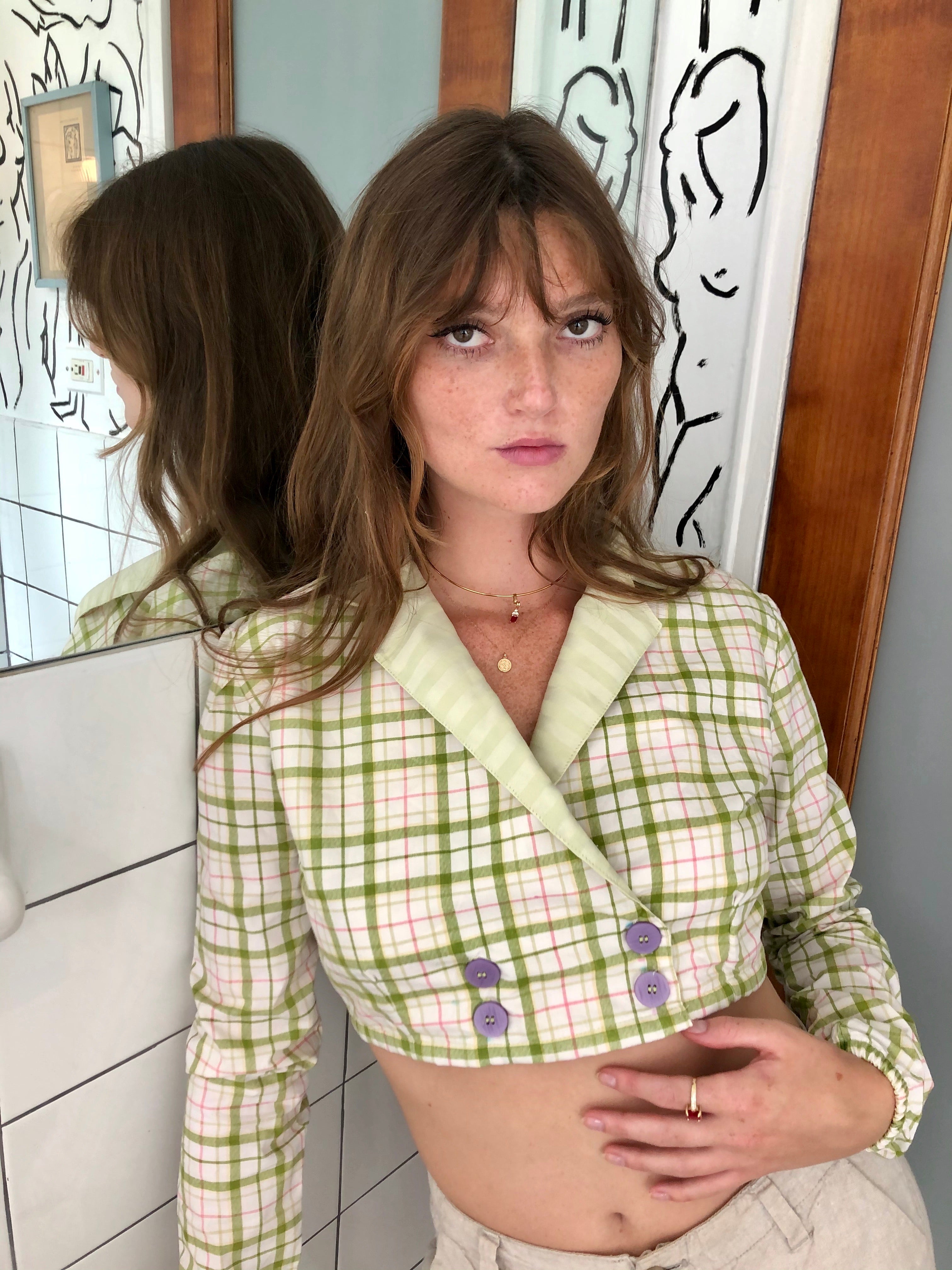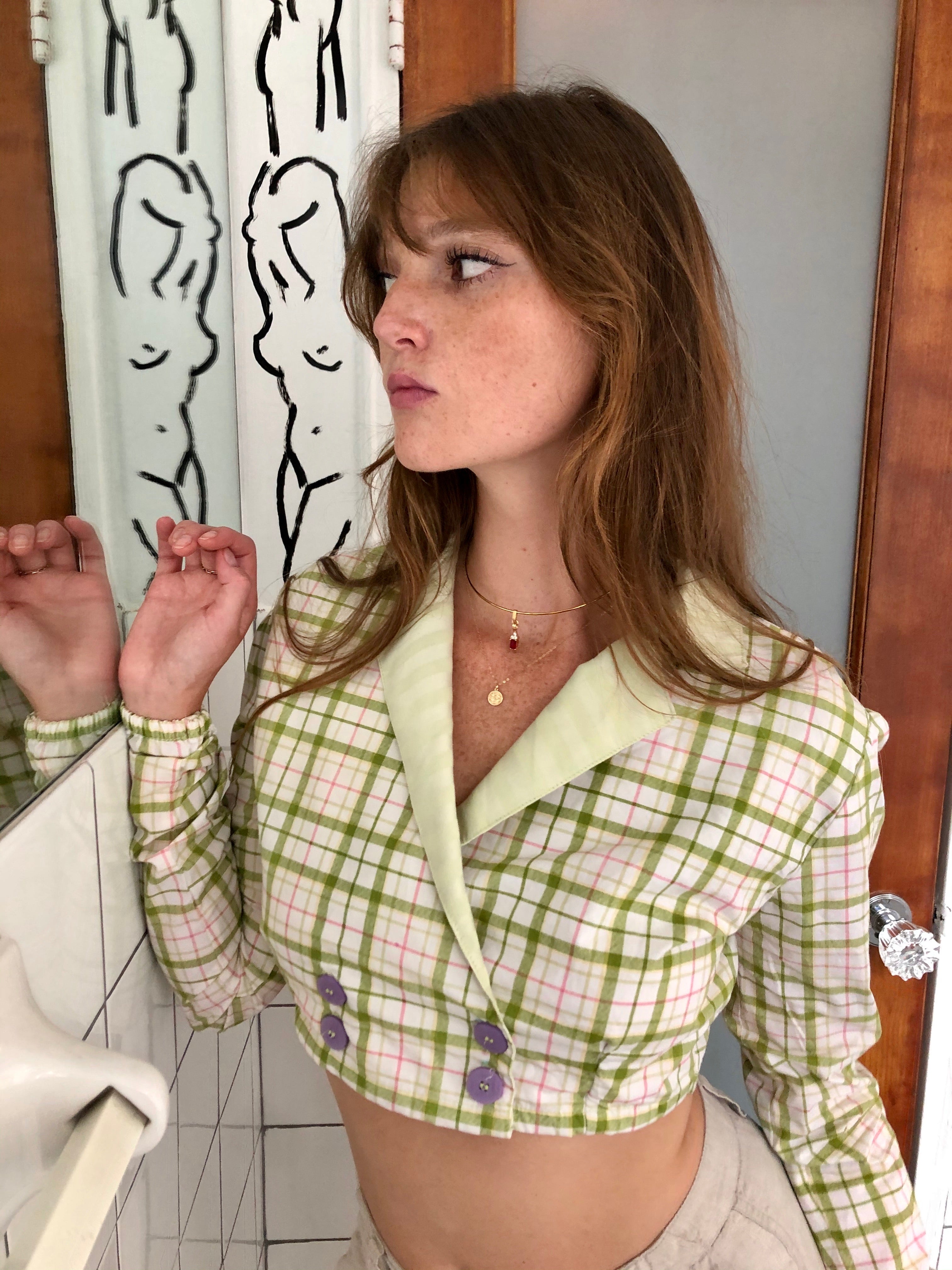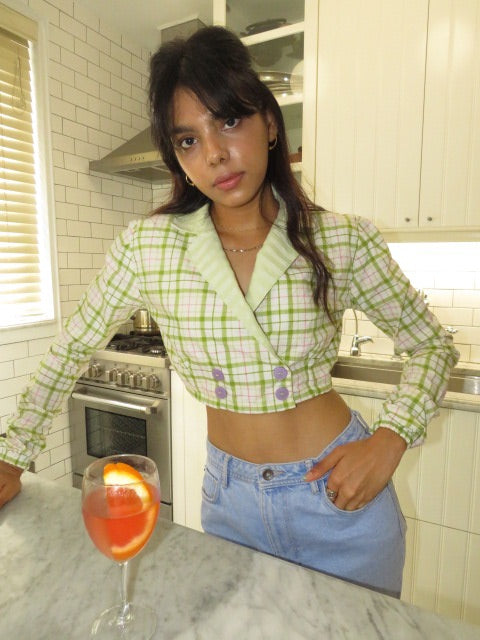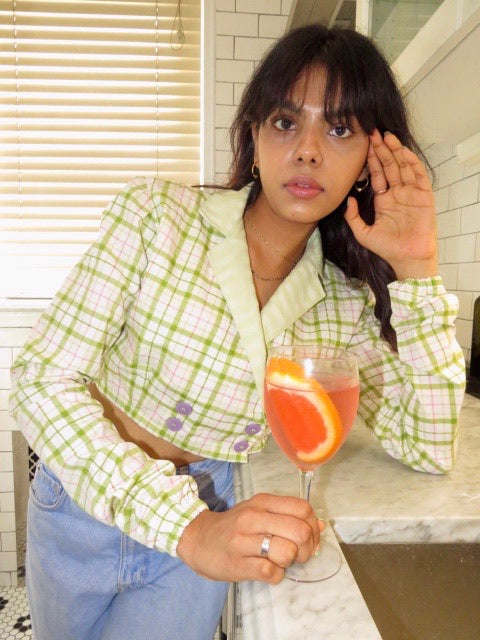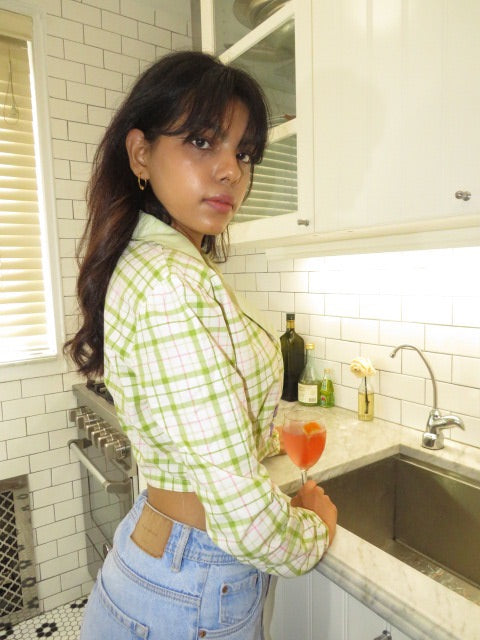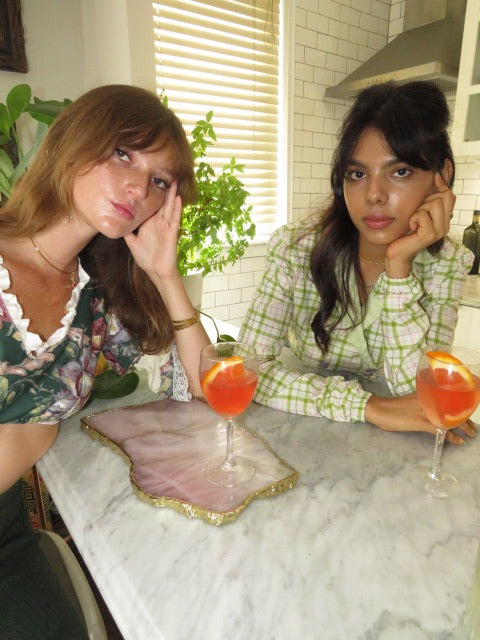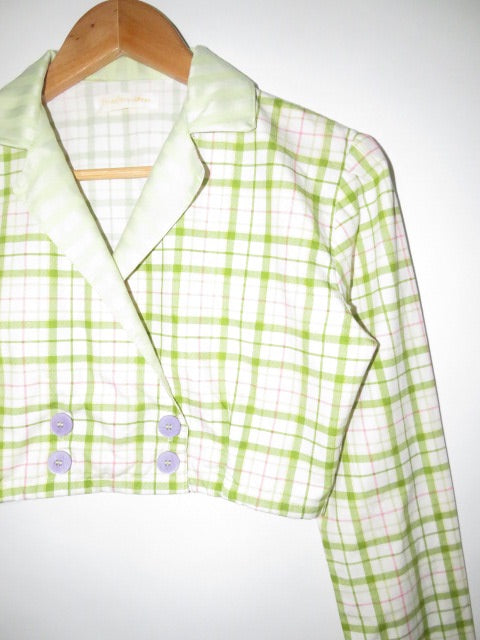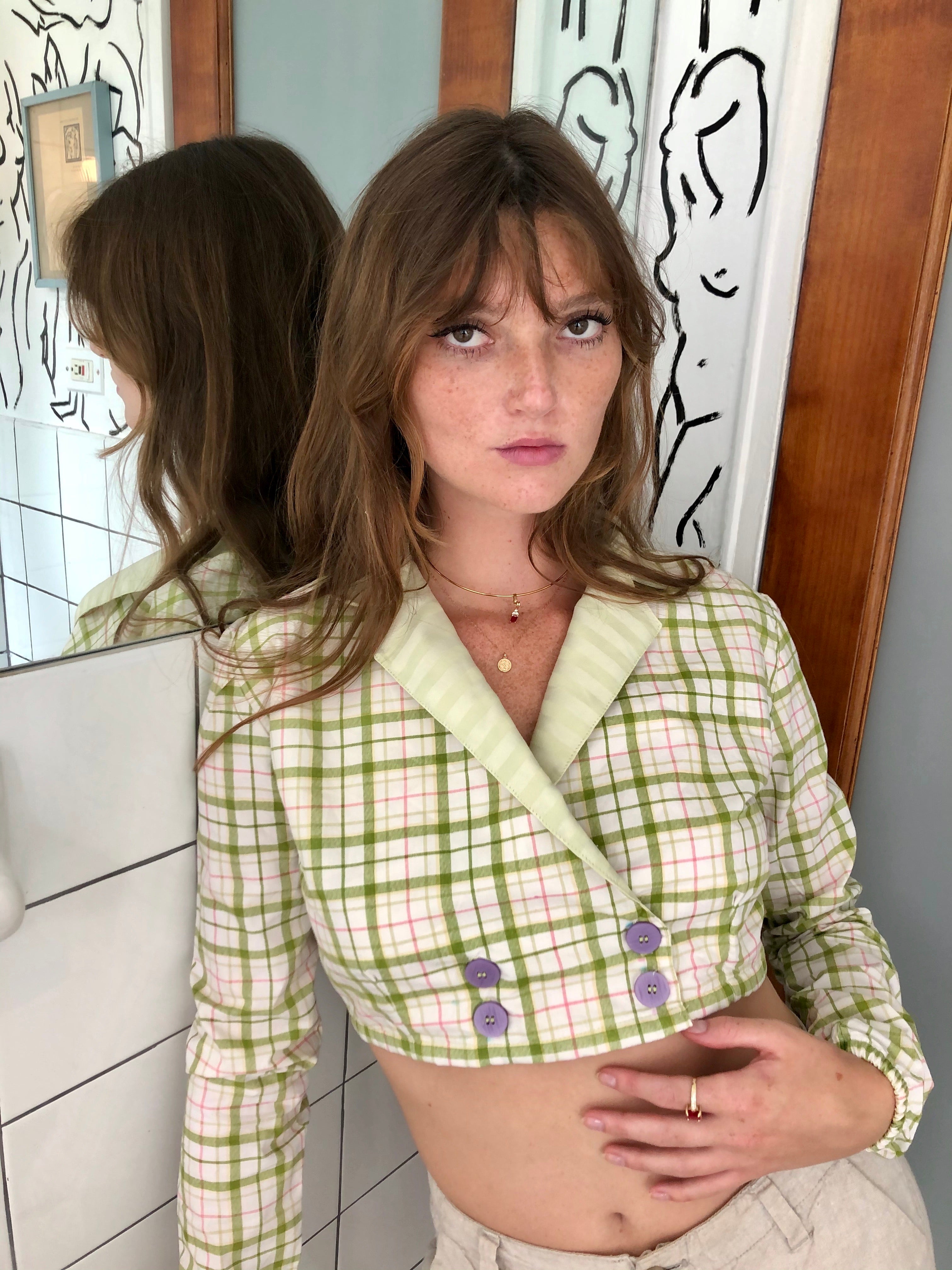 The Double Breasted Blazer Top - Fresh Plaid Print
An original bold cropped blazer top with double breasted design. Complete with slim puffed sleeves, double breasted fit and contrast collar style. Our modern twist on vintage blazers. Entirely handmade from 100% recycled fabric. Extremely limited quantities. Model Fahmida & Cierra are 5'8 & wear a size small. 
Why I'm Special: 
 Super flattering effortless cropped 'above the waist' fit 
 Contrast collar and button detail
 Retro double breasted design
Inspired By: Vintage Blazers 
I'm Made Out Of: 100% Recycled Cotton & Poly
Delicately Hand-Made By: Nicola
Hand Made in: USA
Hours of Production: 5 
Pair Me with:
Vintage Trousers
Denim
Mini Skirt