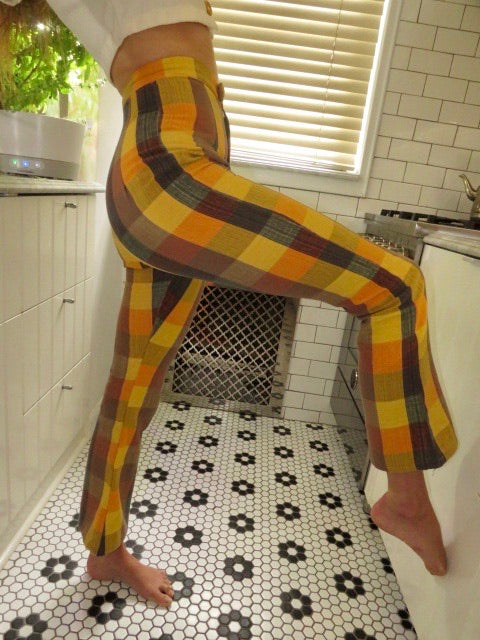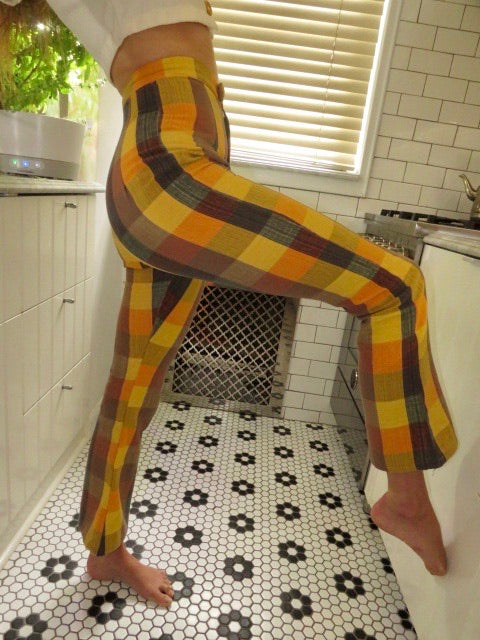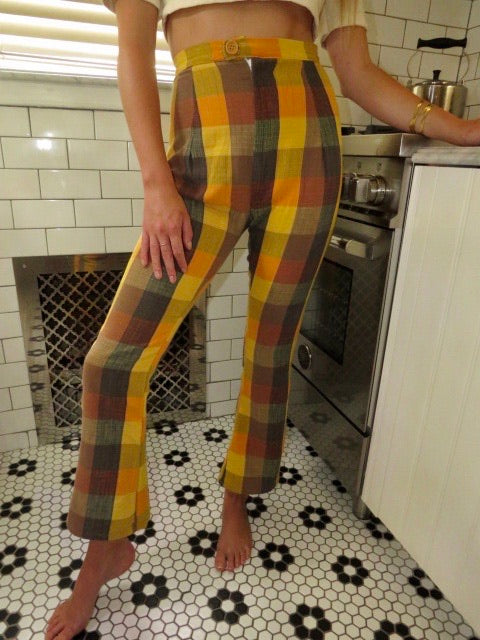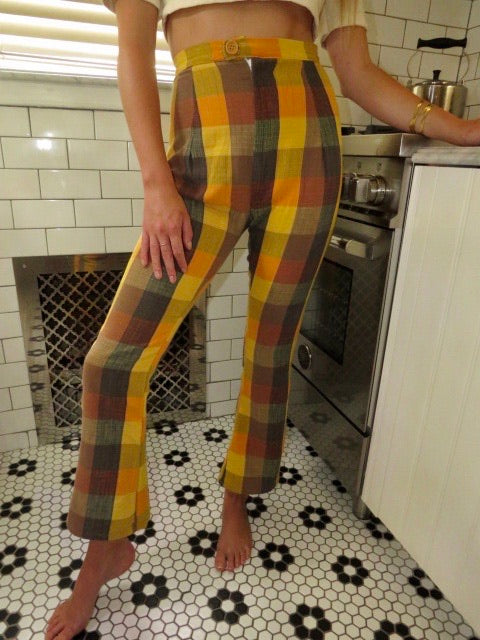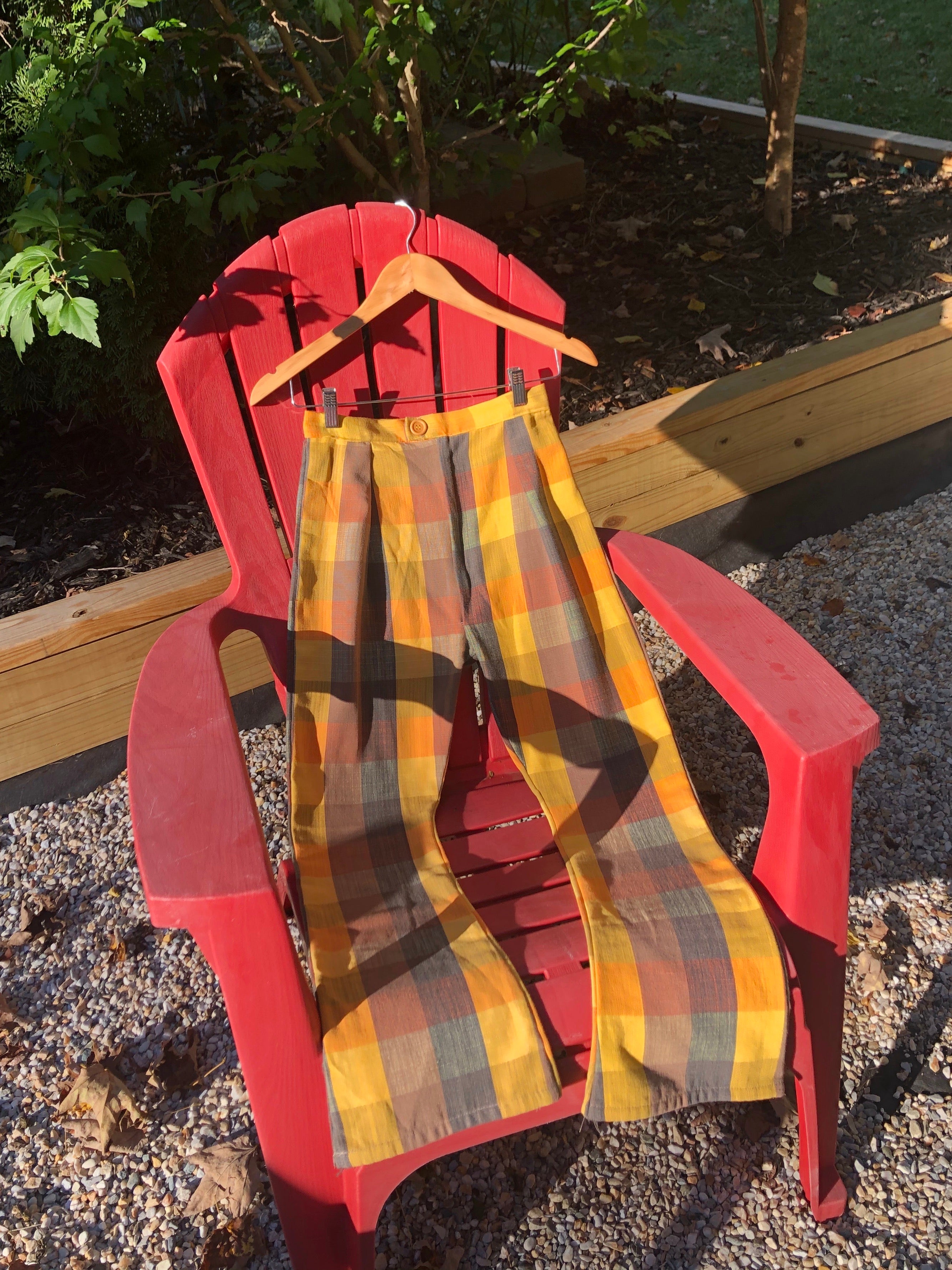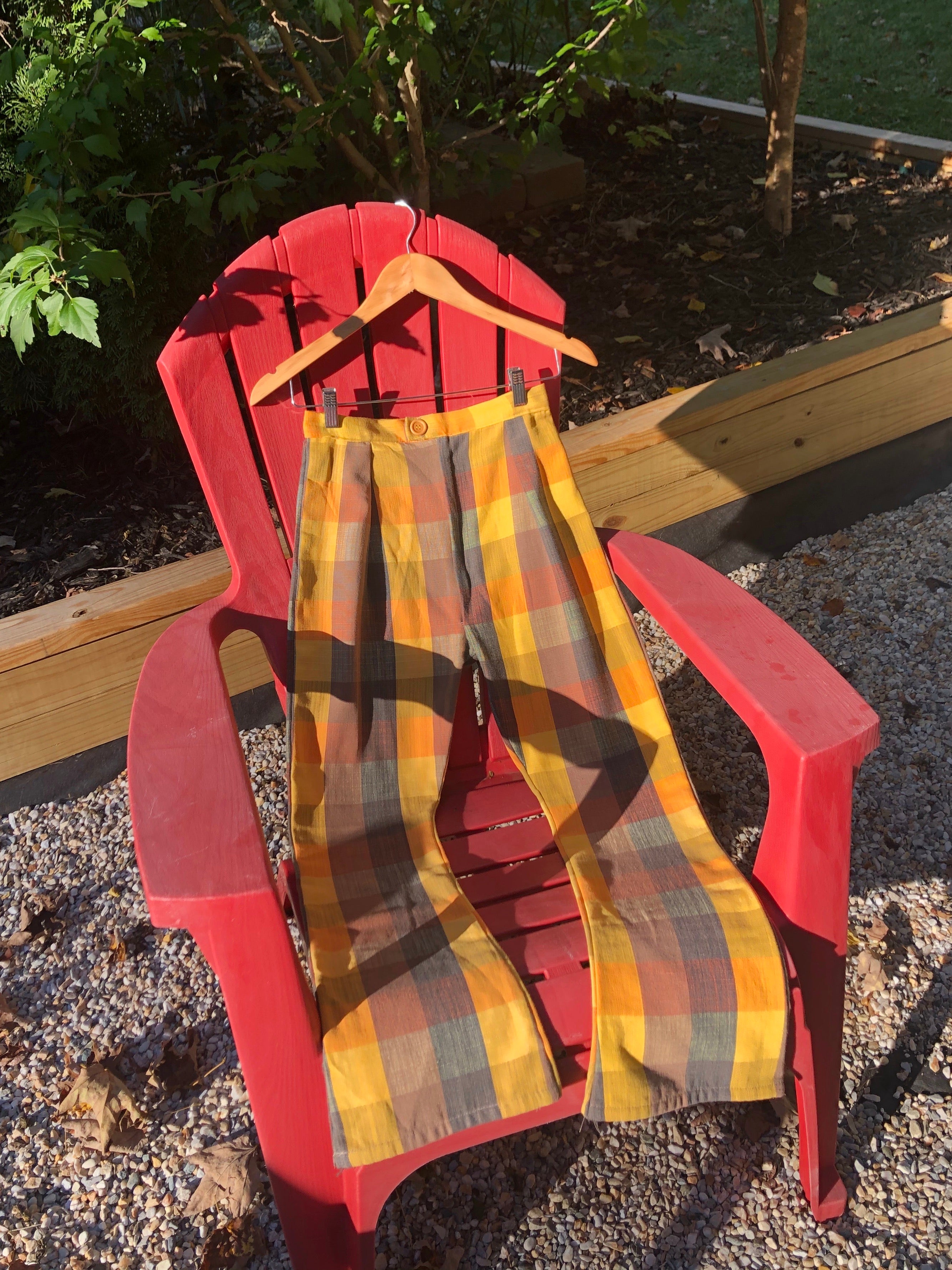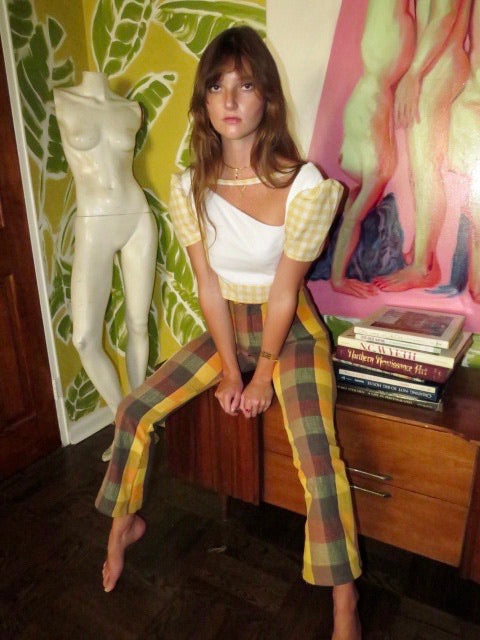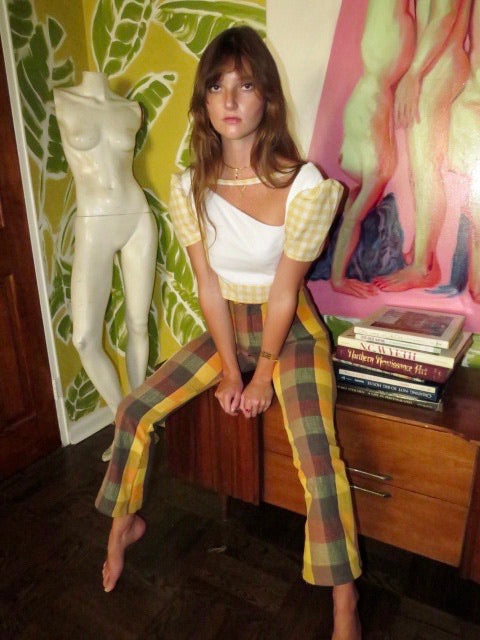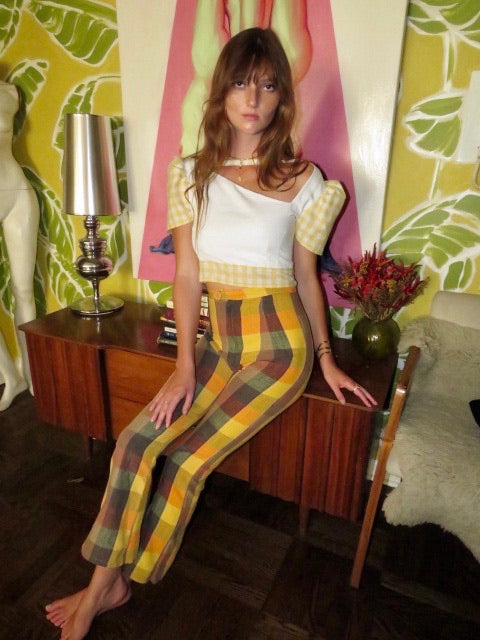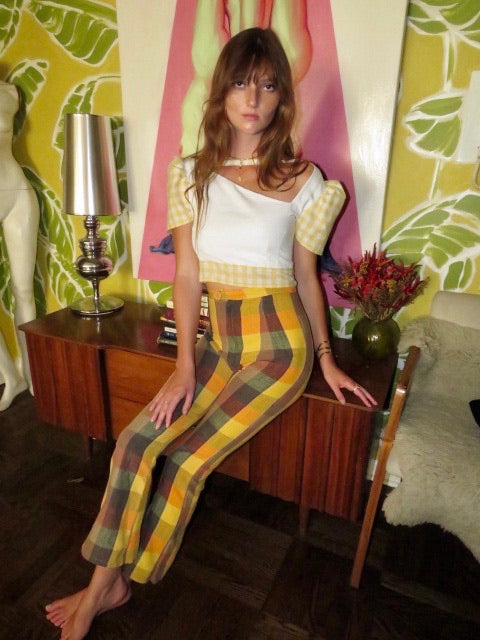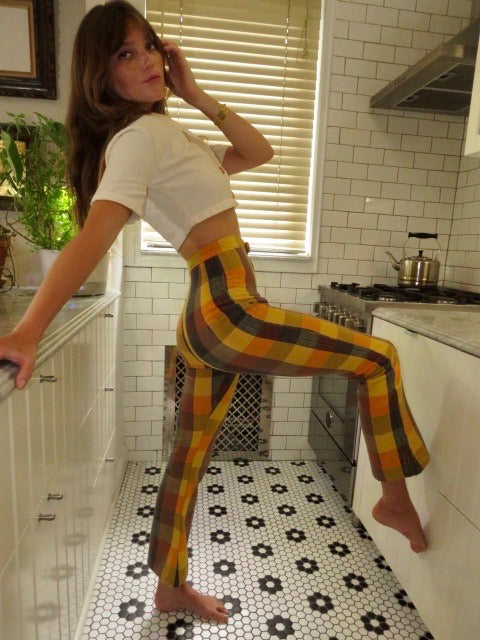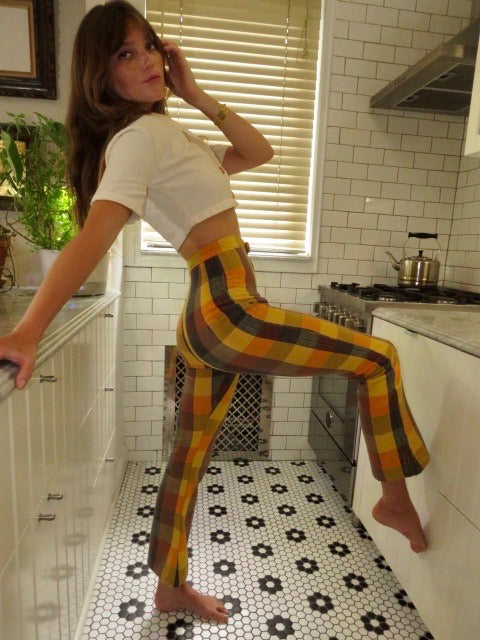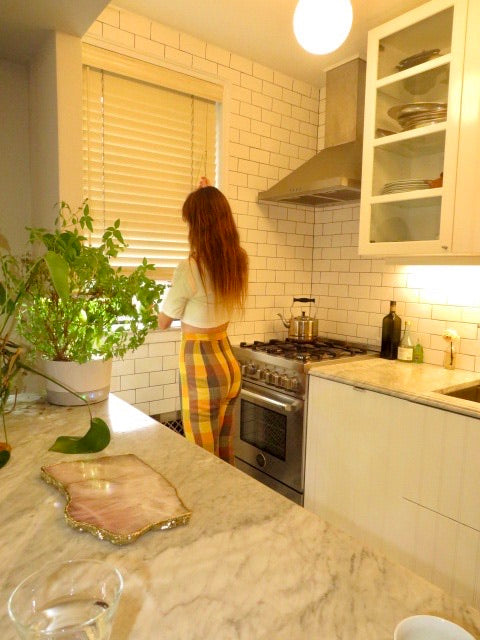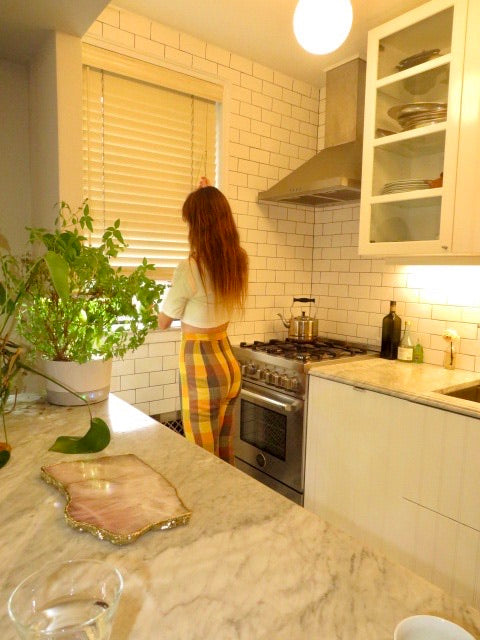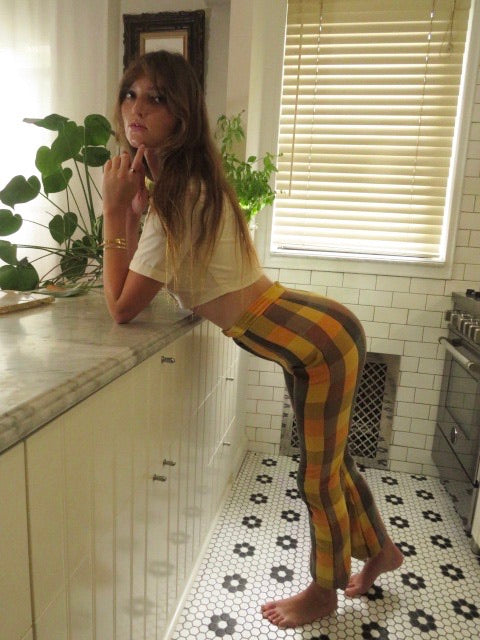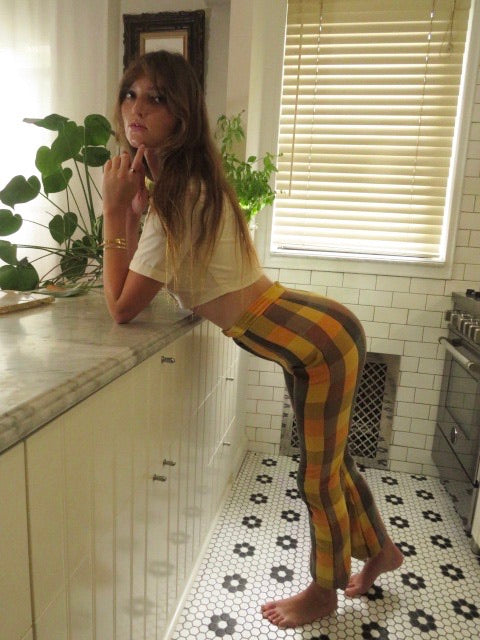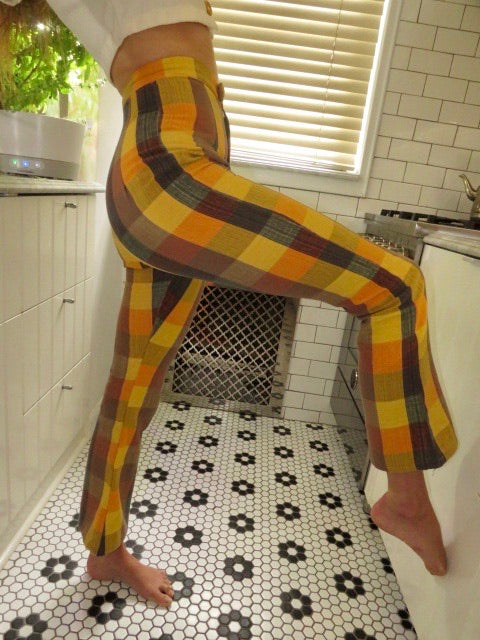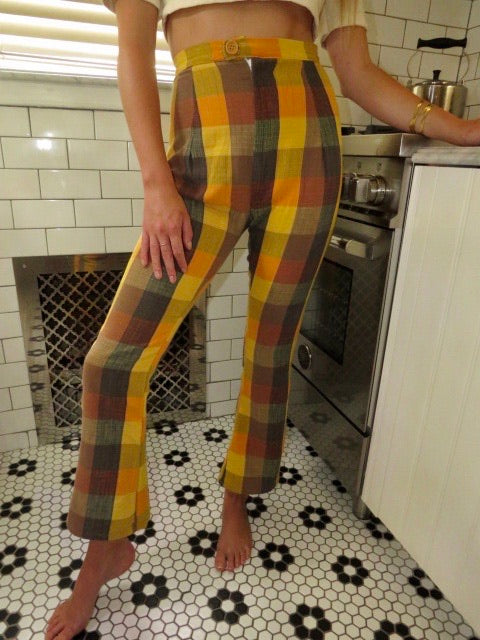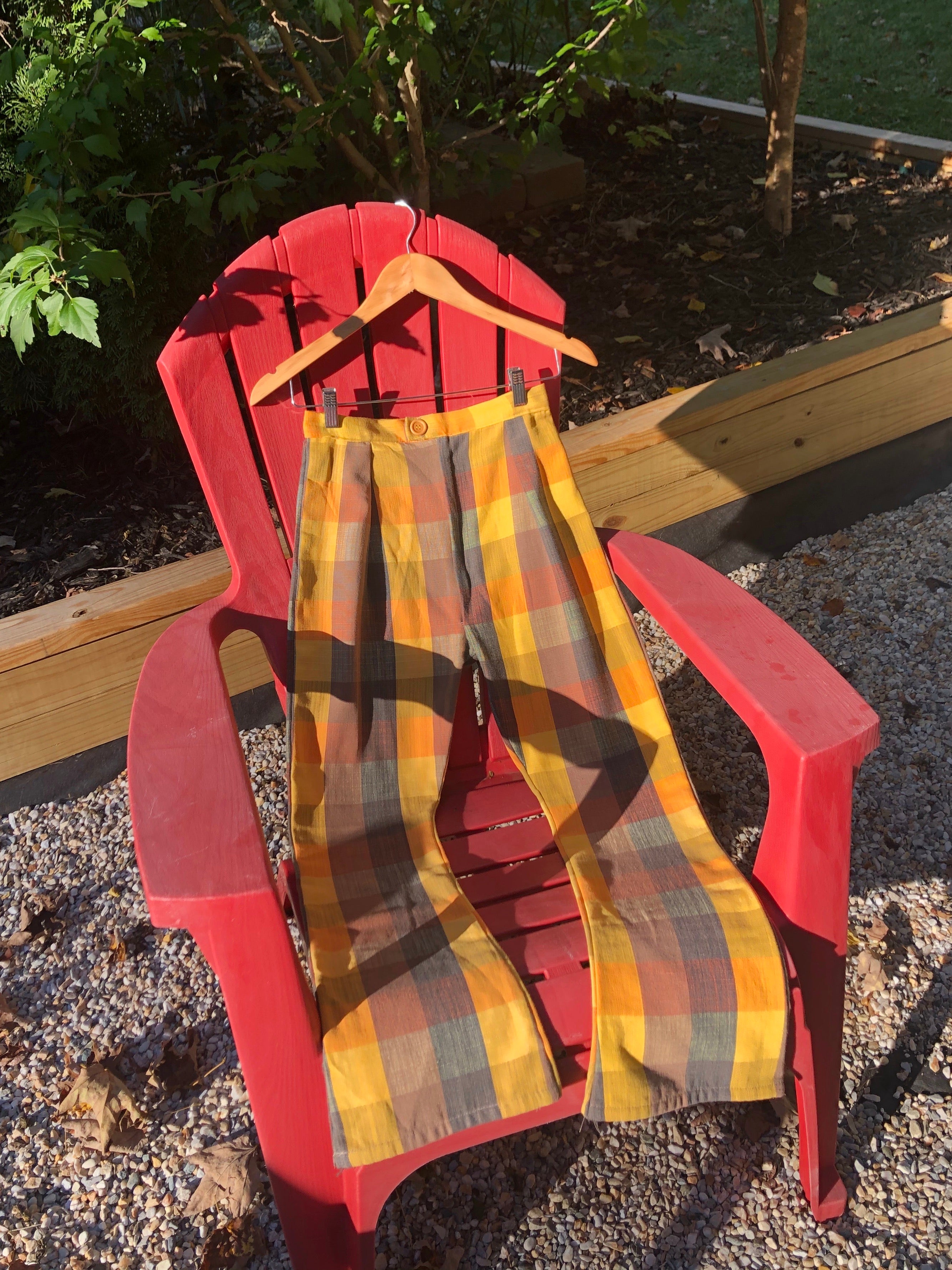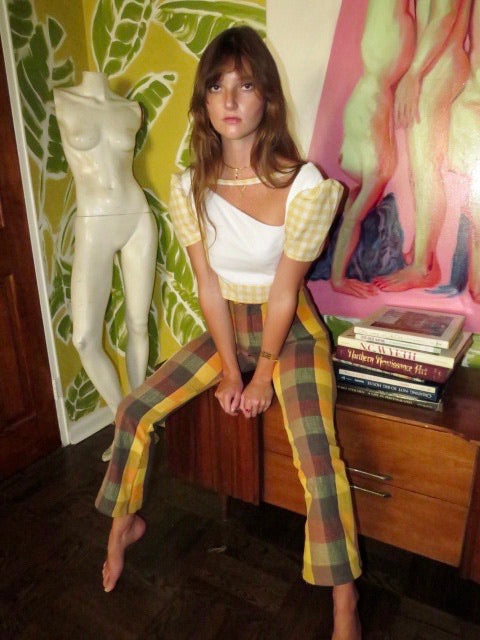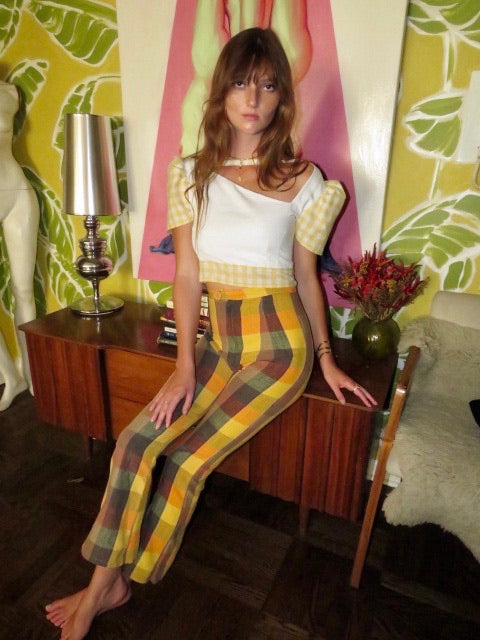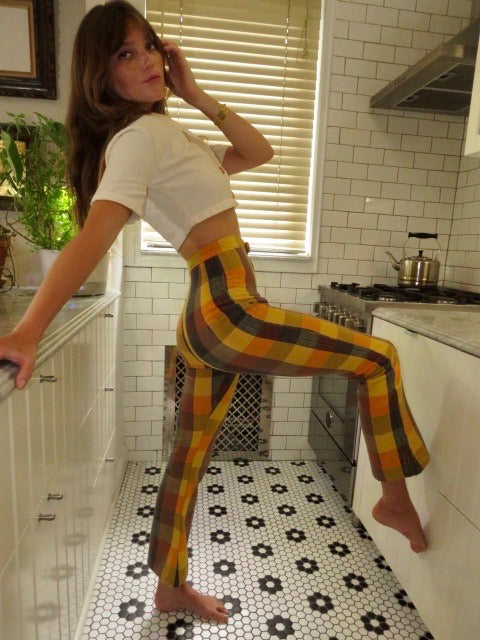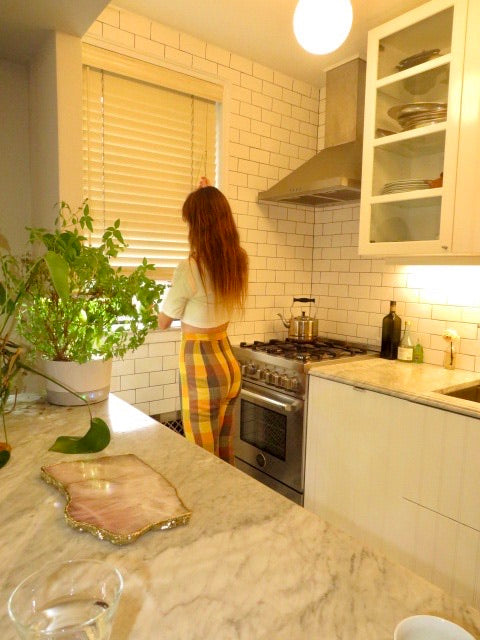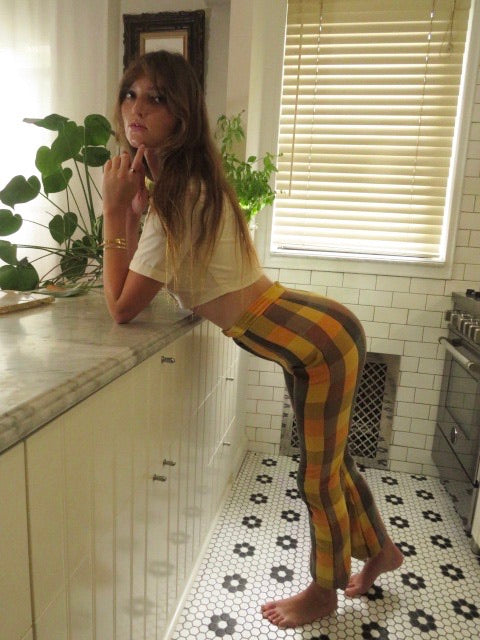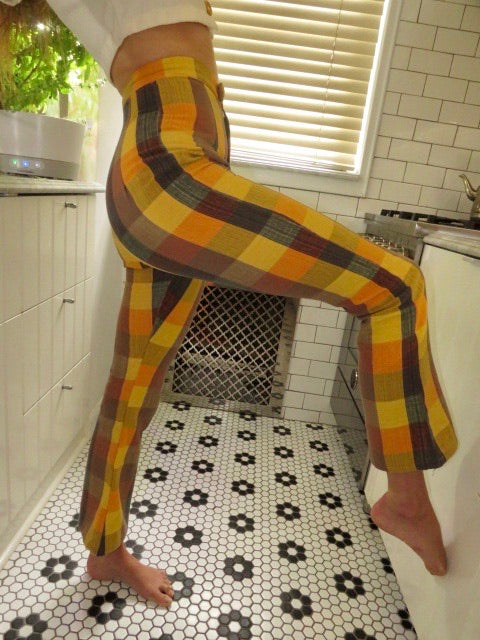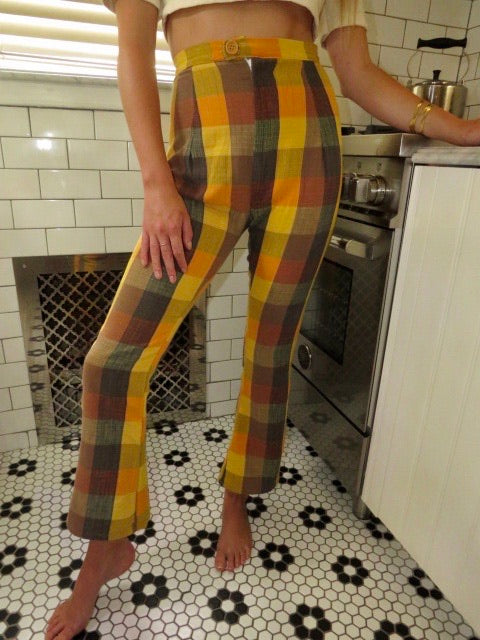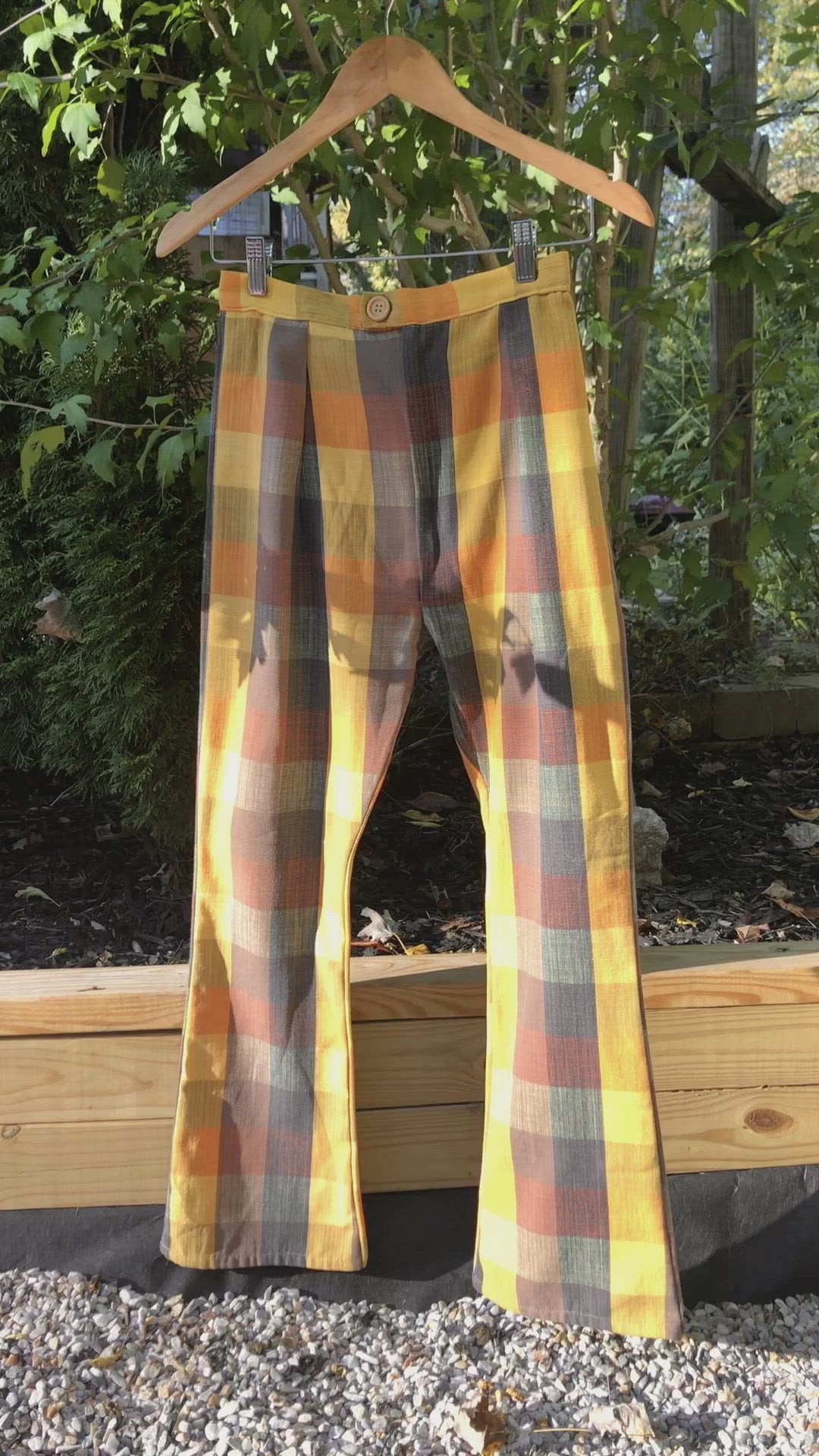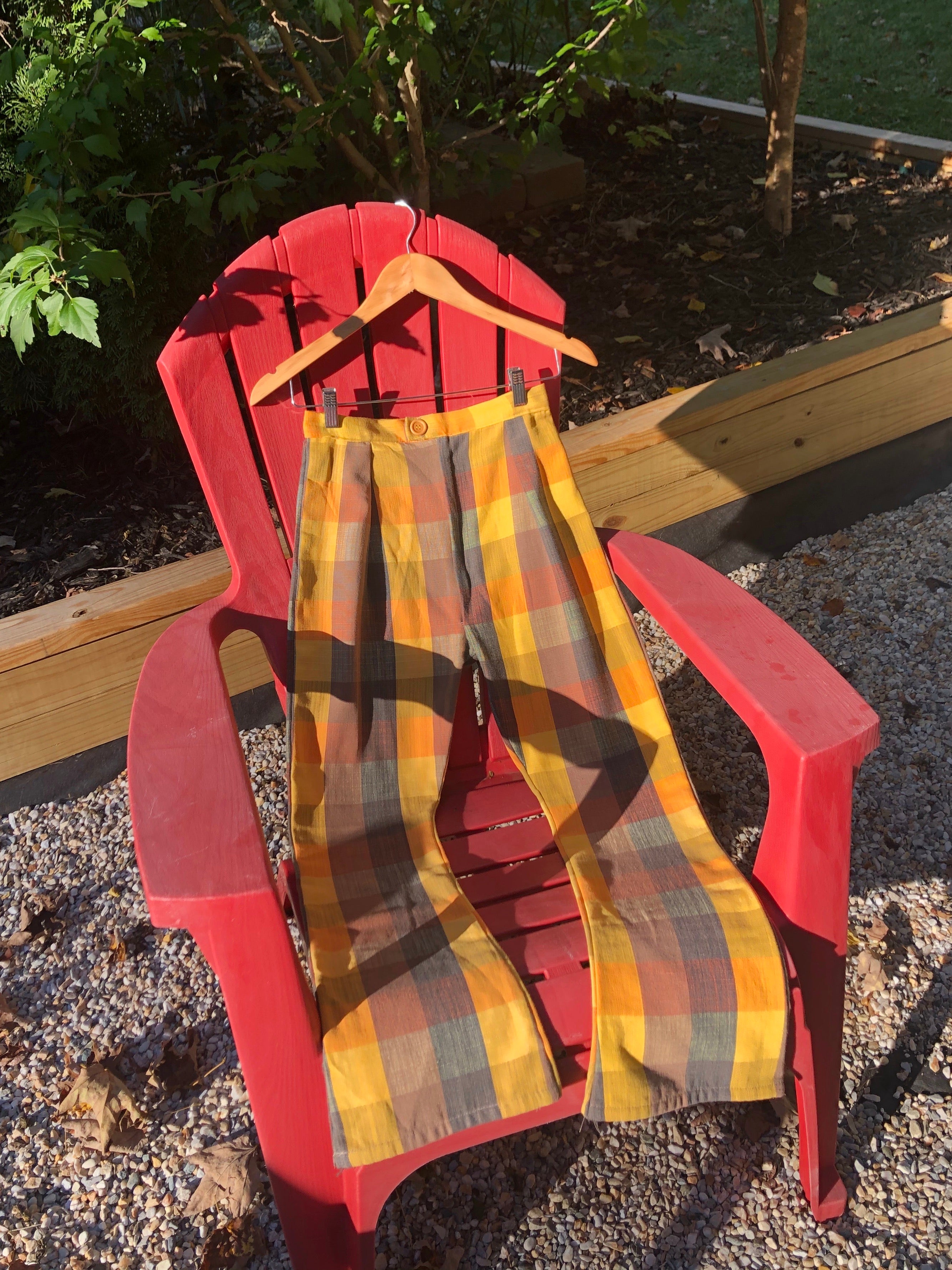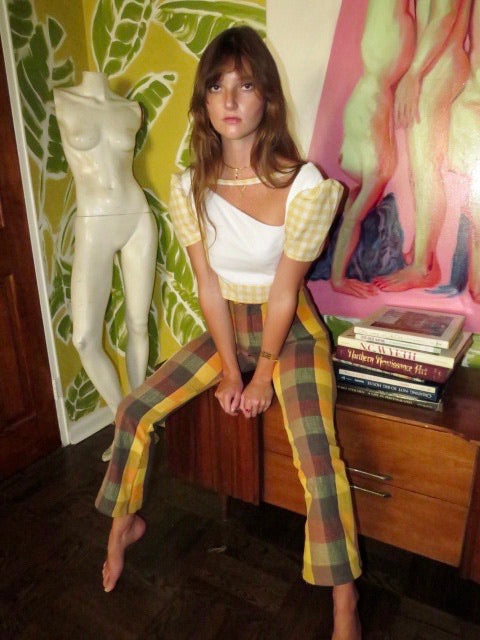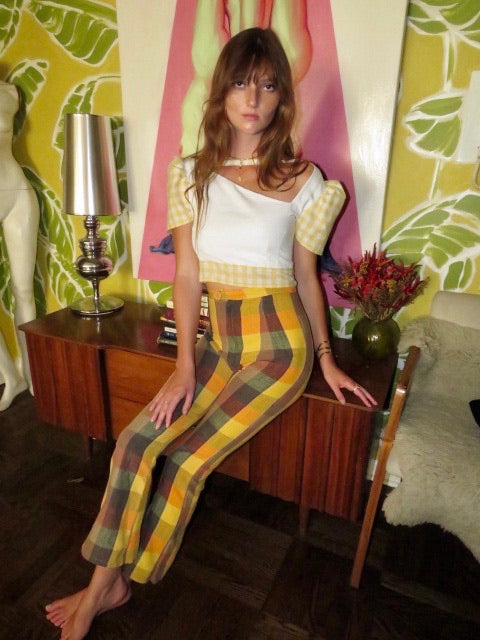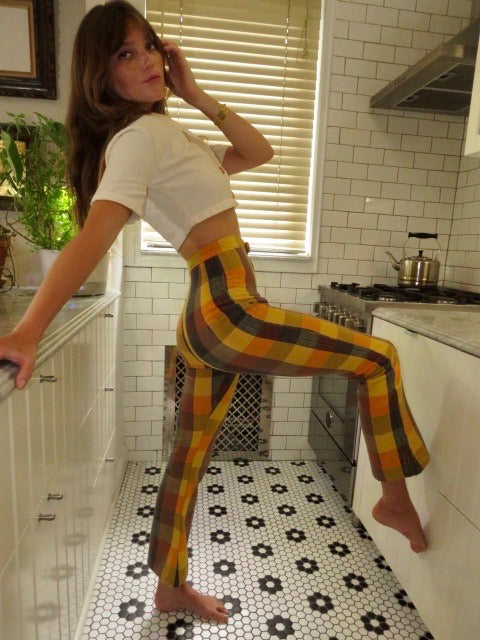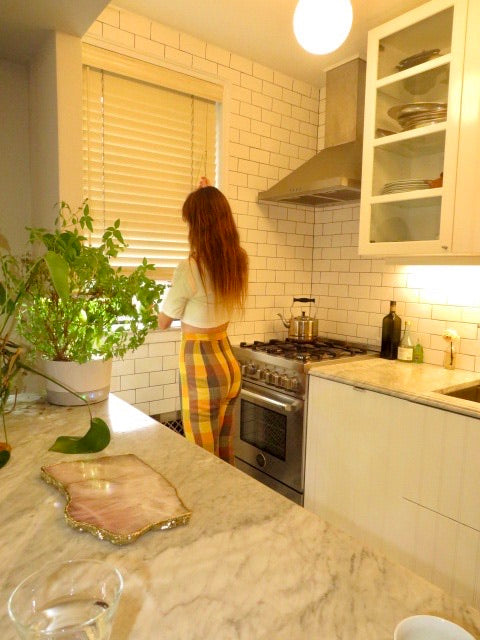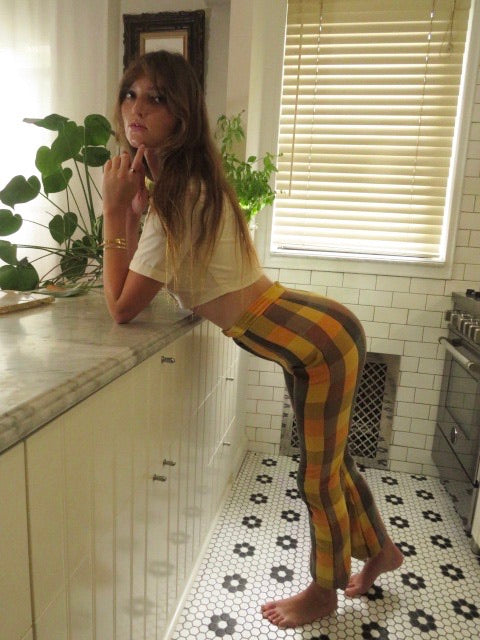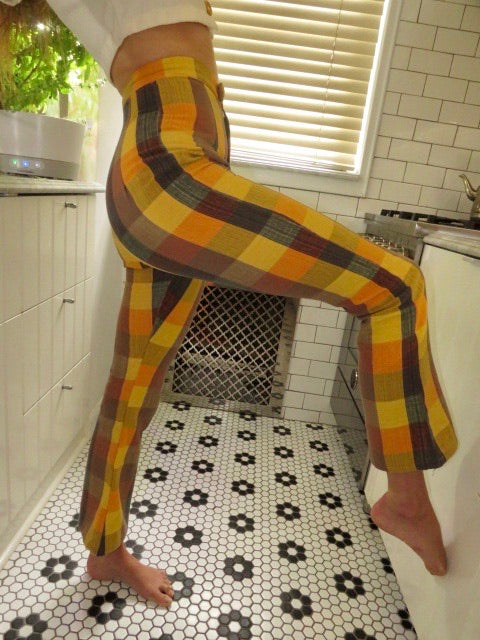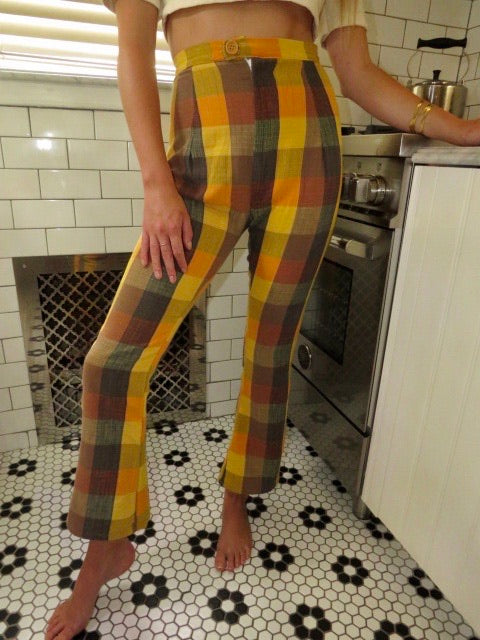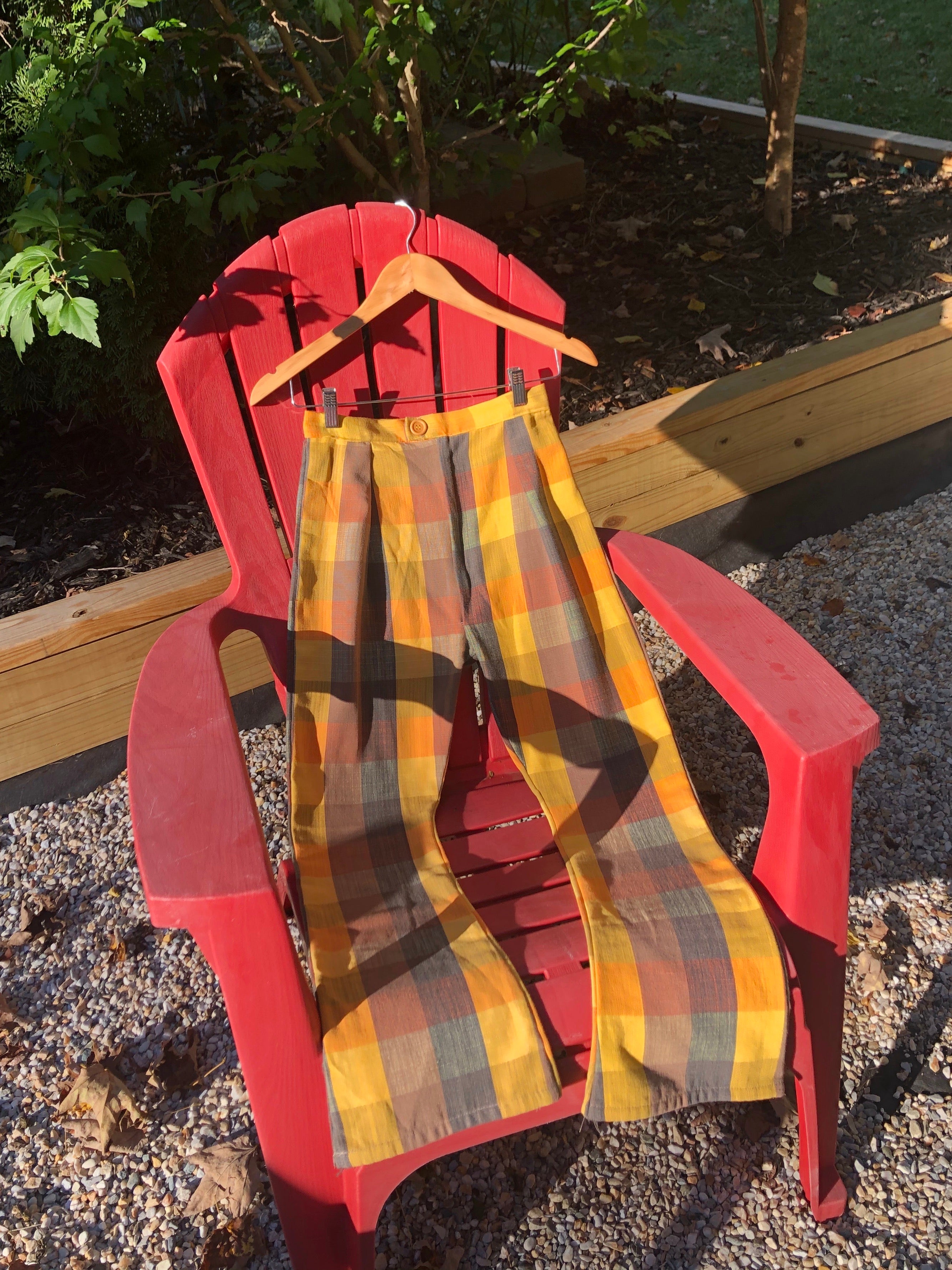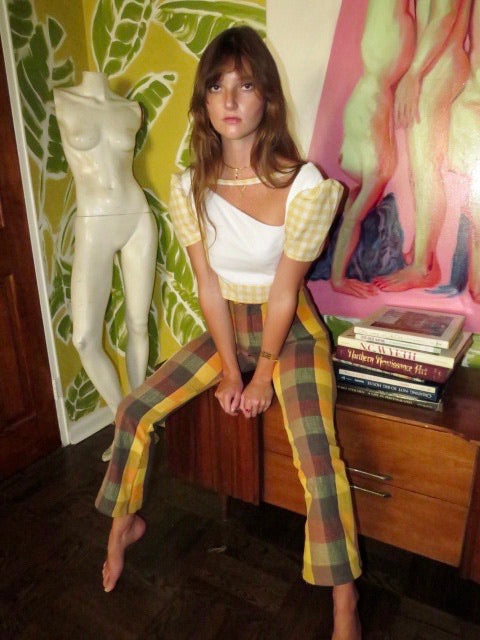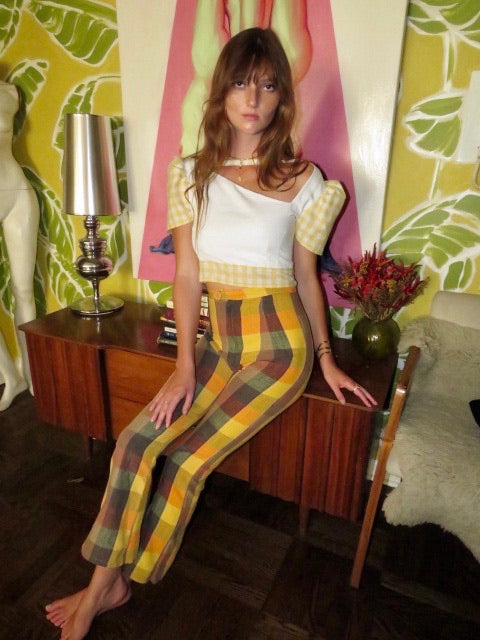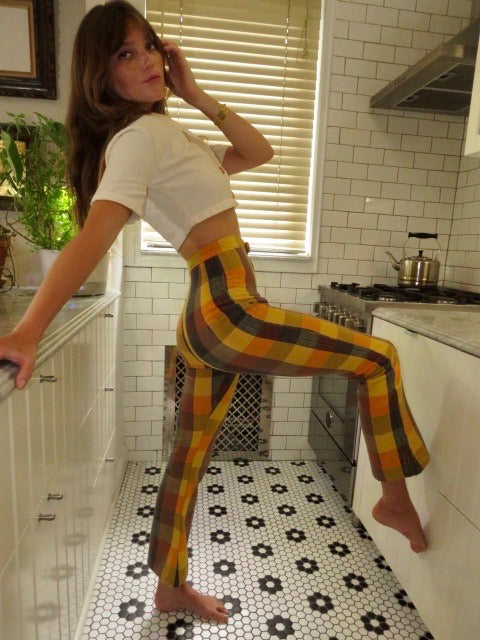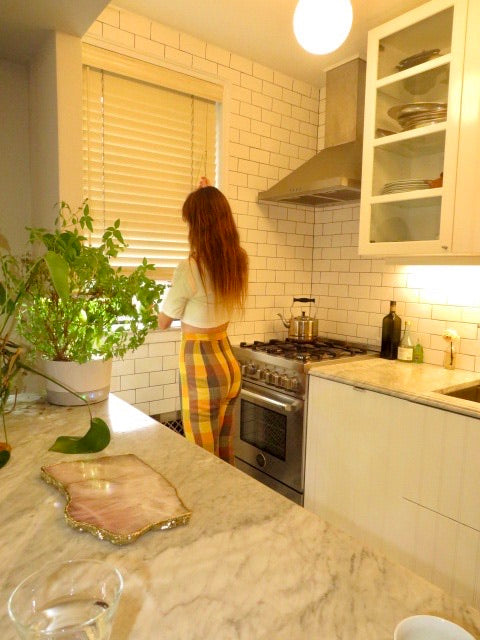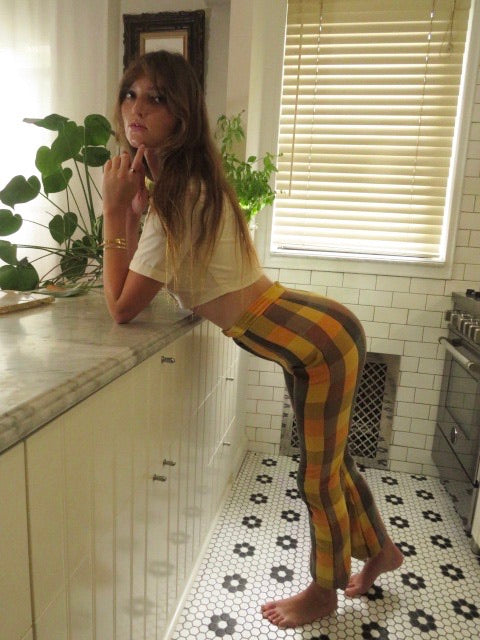 The Highwaisted Cropped Flares
The Handmade Cropped Flares Trouser is completely custom made to your measurements!
Handmade to order from limited vintage fabric, these flares are inspired by 70s vintage silhouettes, featuring a high waist, fitted waist and thighs before flaring out into an adorable cut. Each trouser takes a total of 6 hours from cutting the template to sewing together! 
Please select you fabric choice and input your size and measurements in the notes section at checkout