Hello! Welcome :) Flat rate shipping of $6.95 on all orders in the US.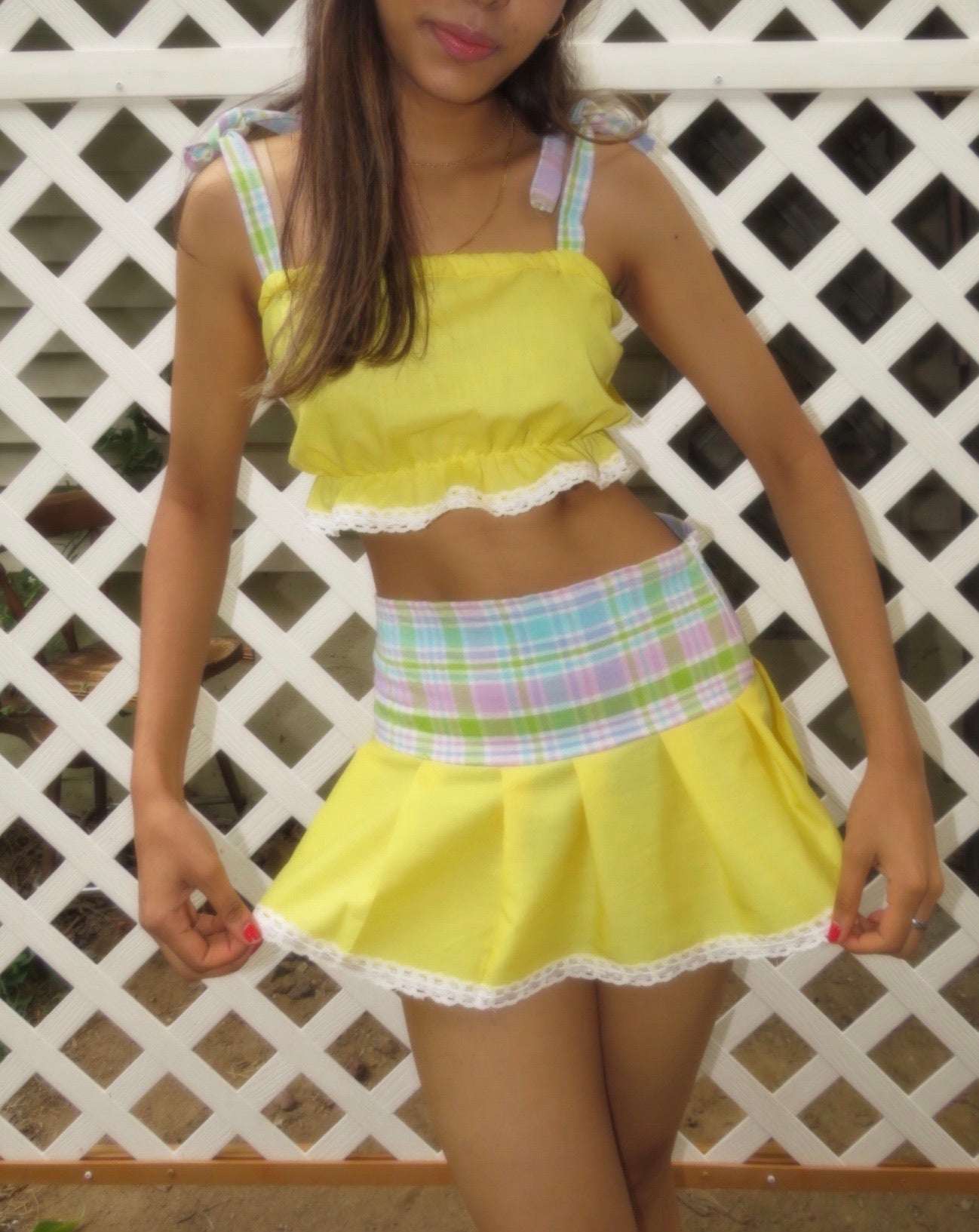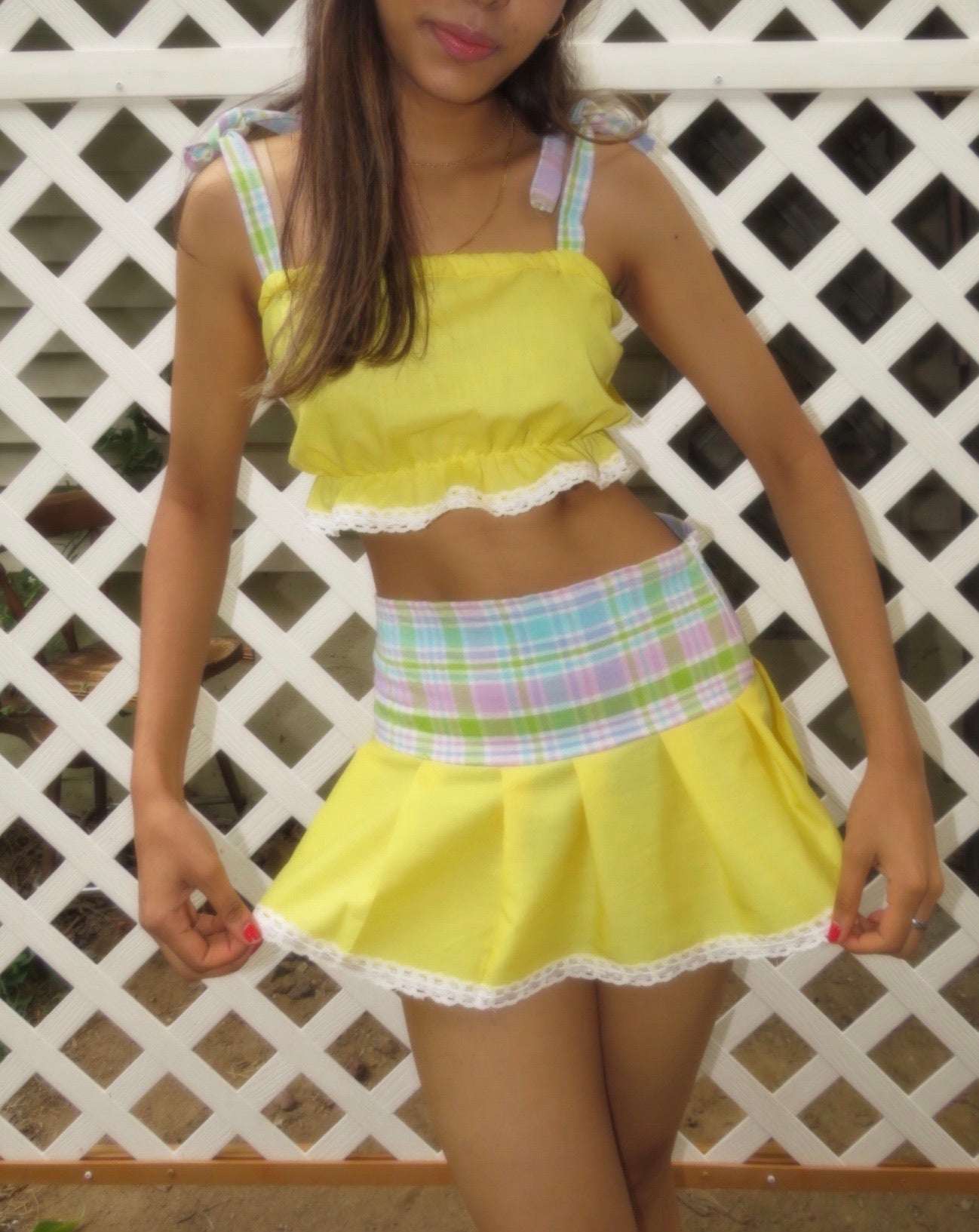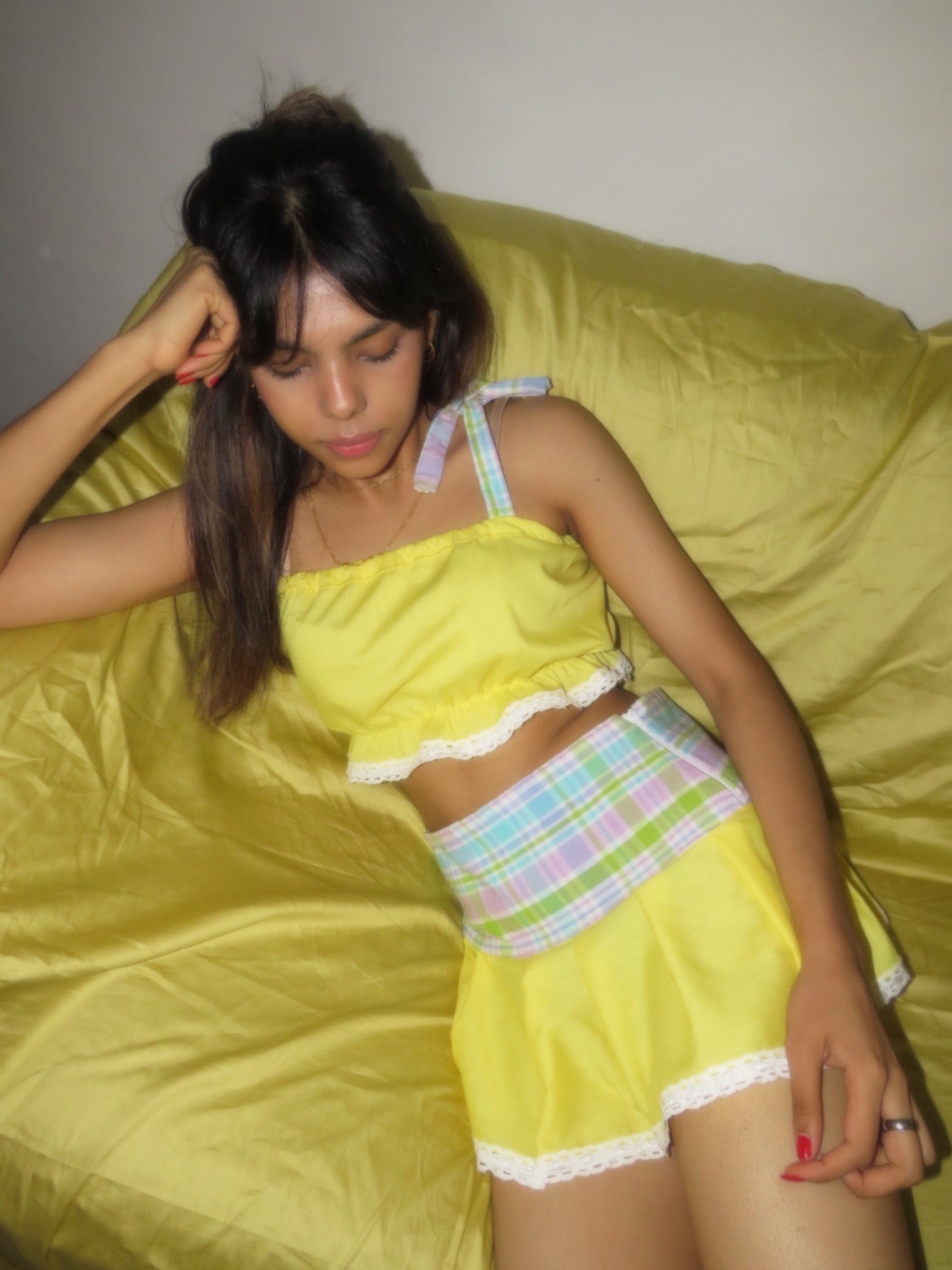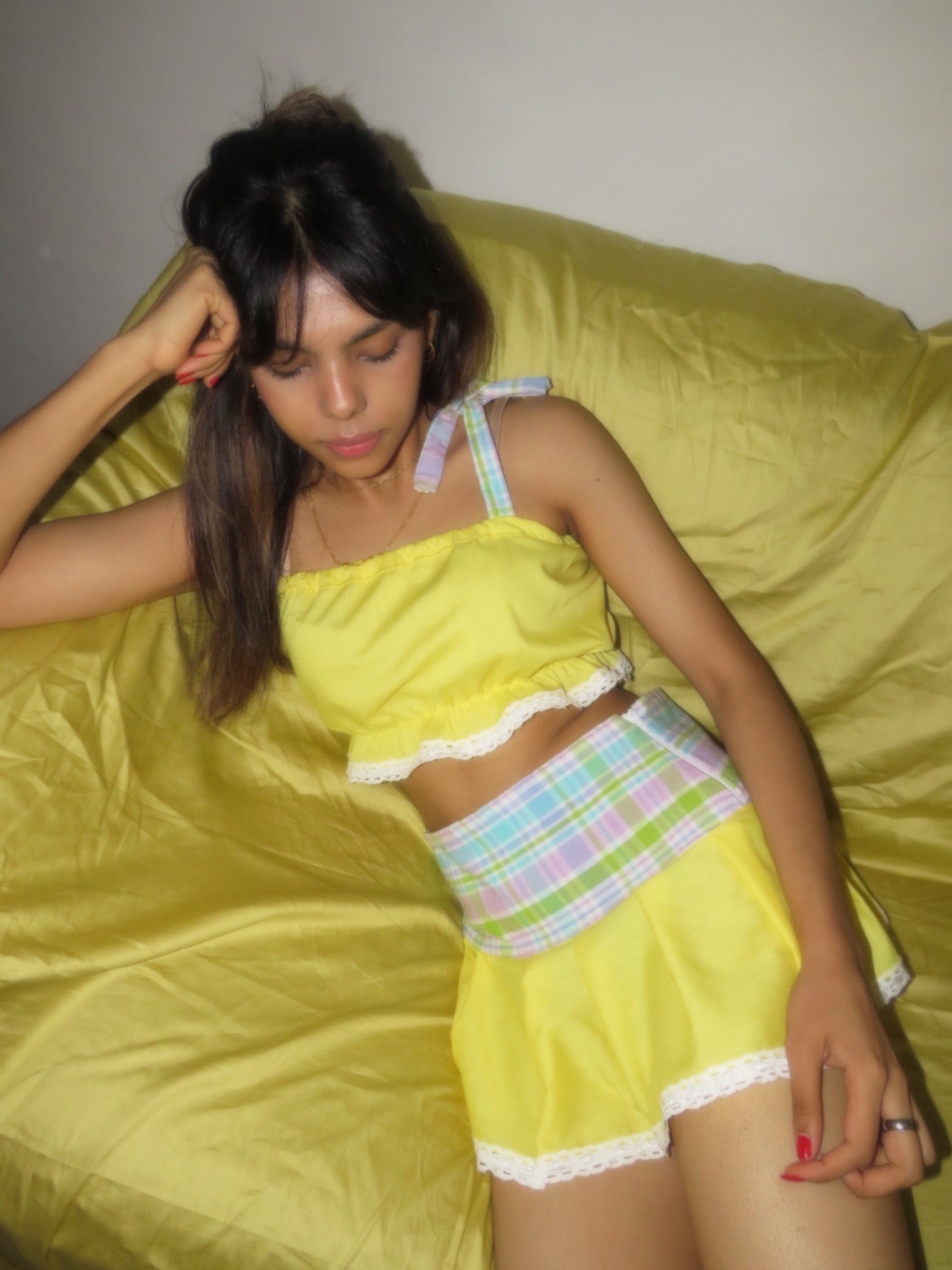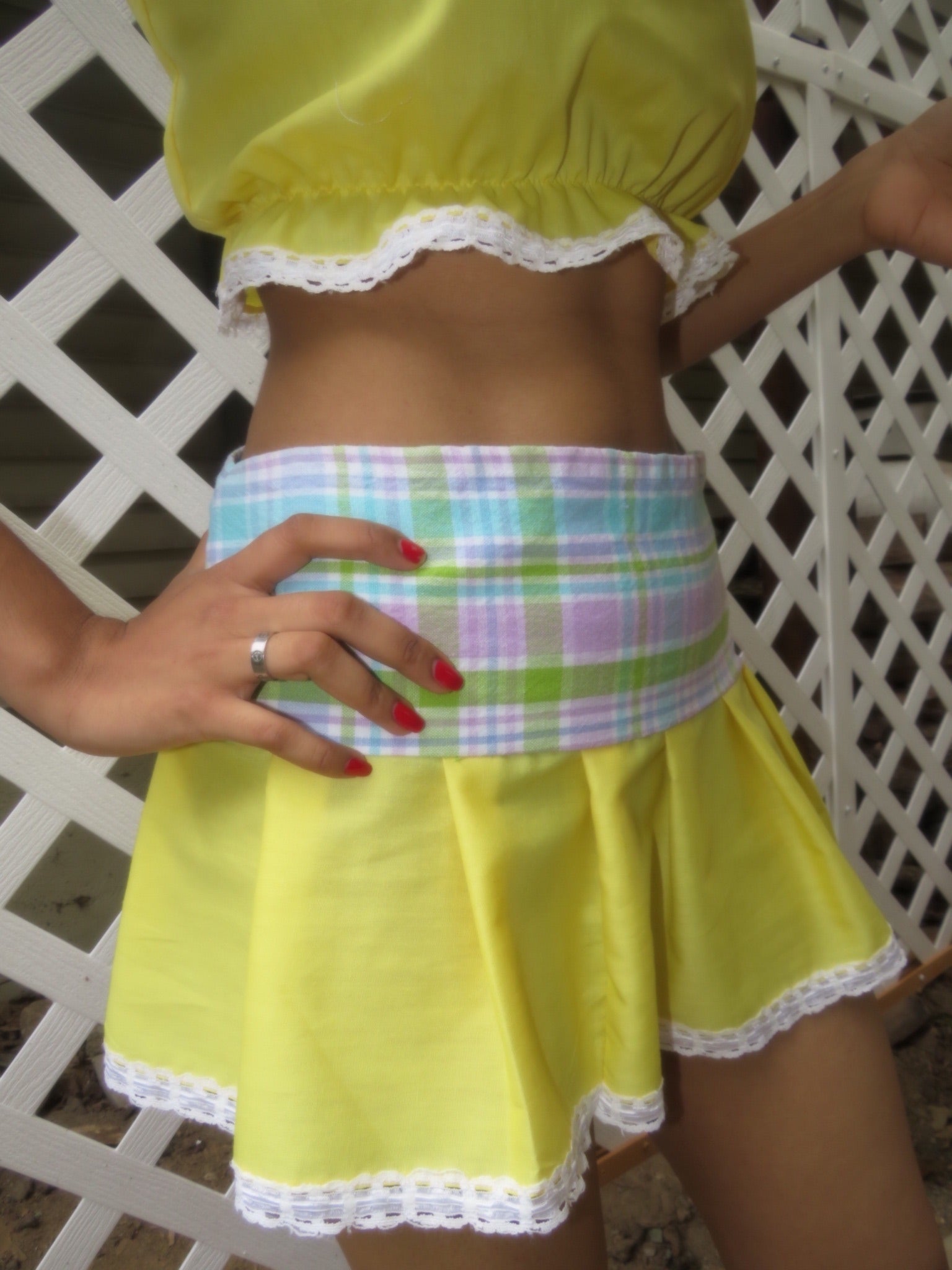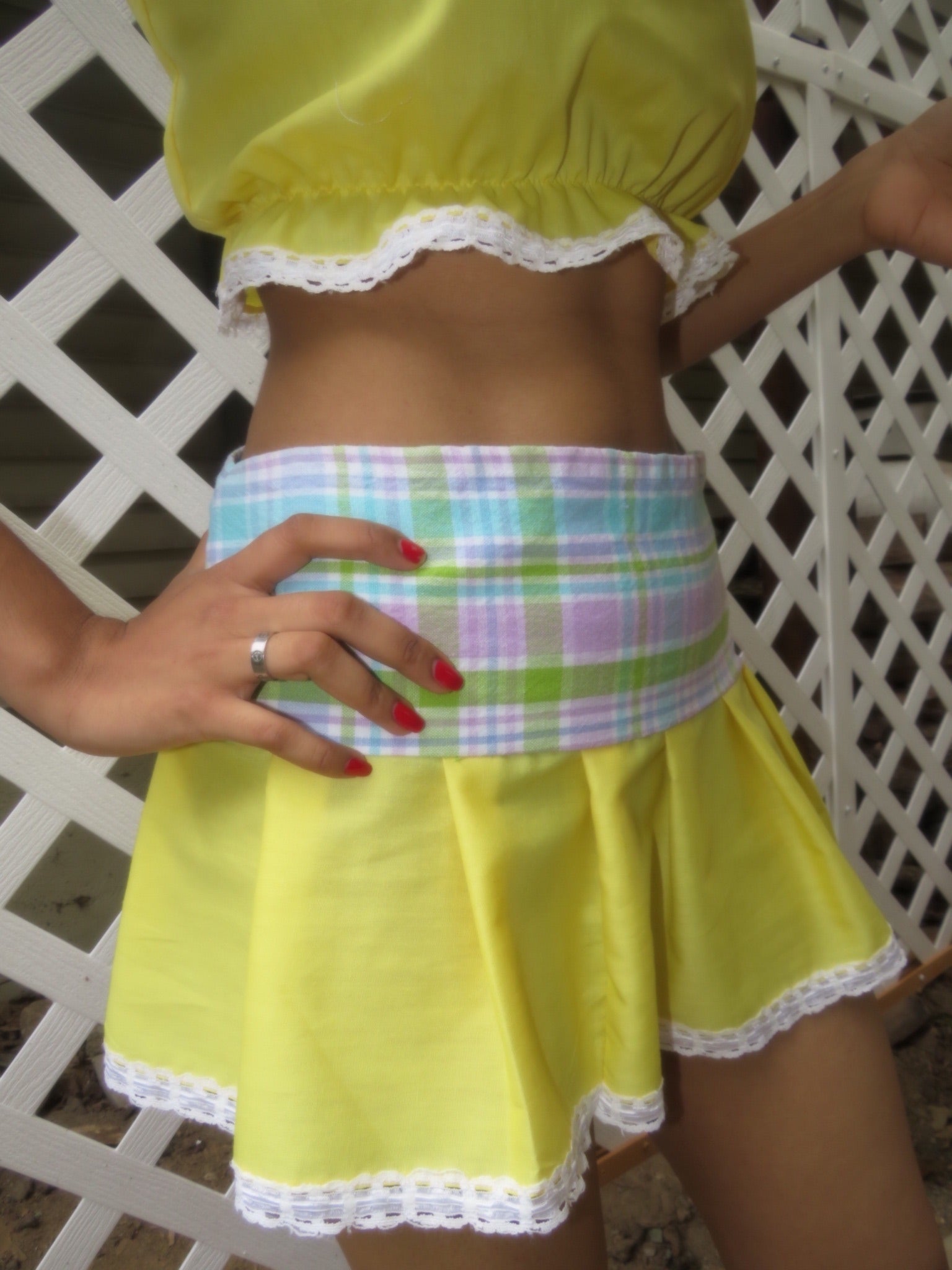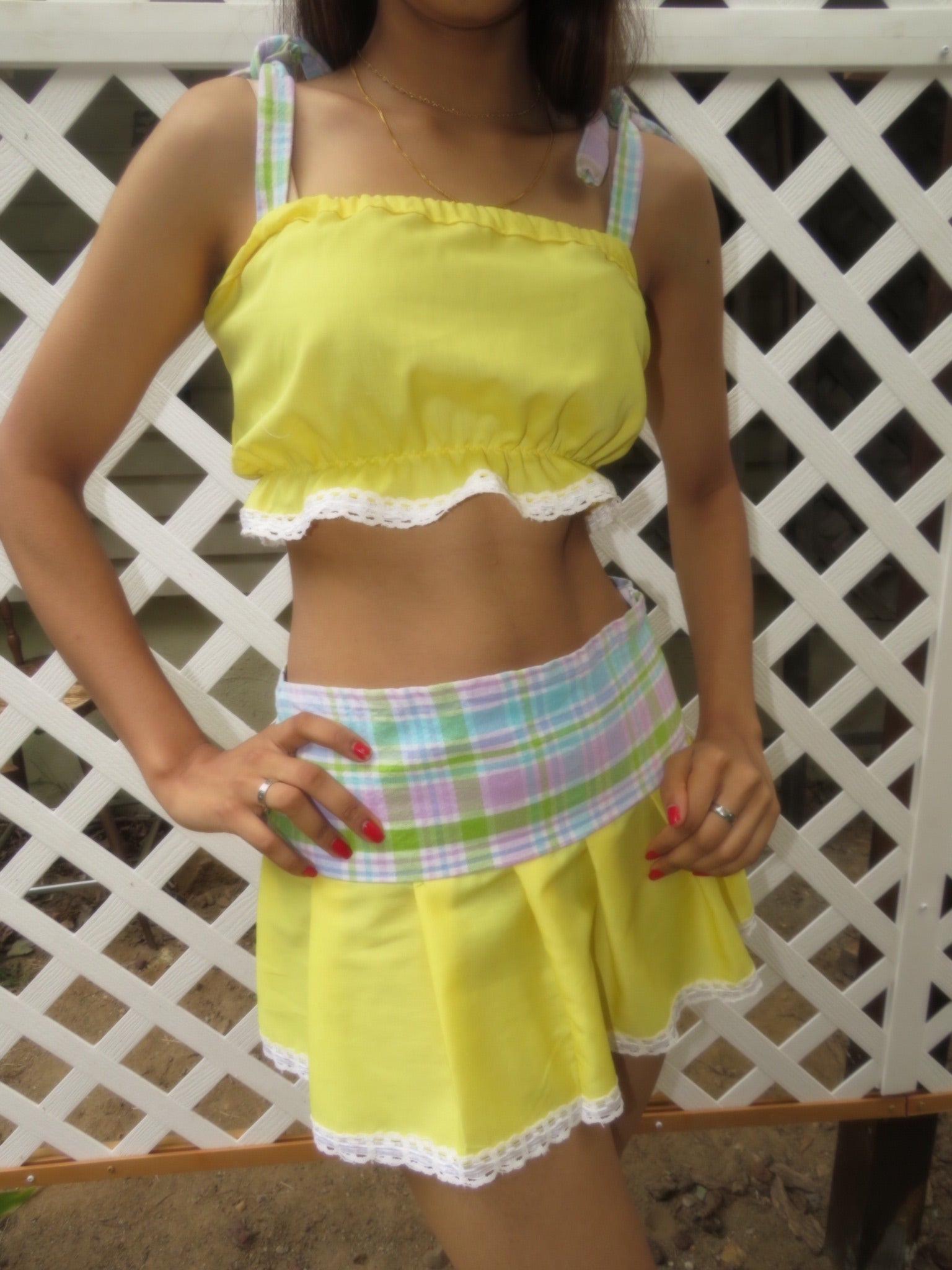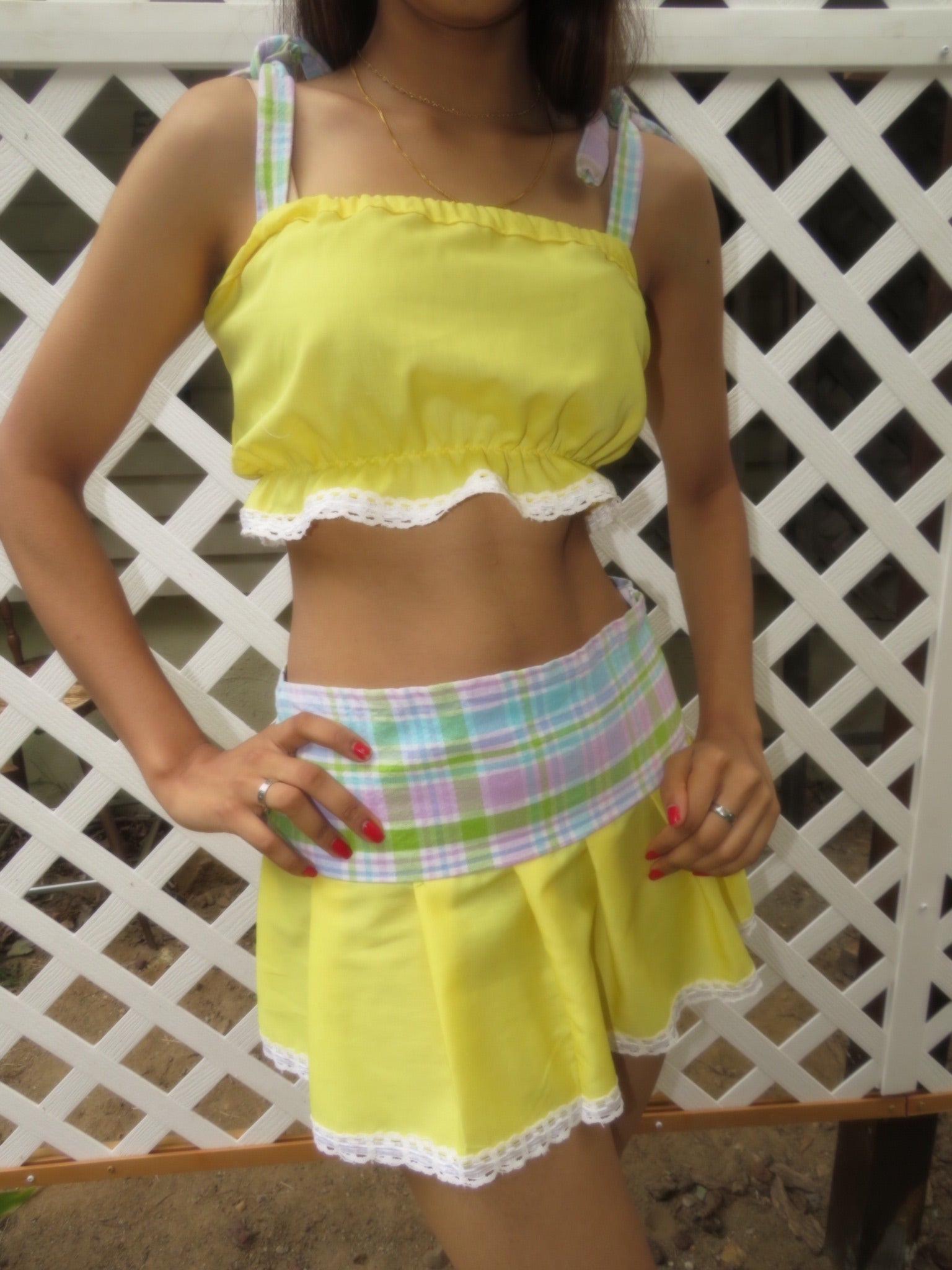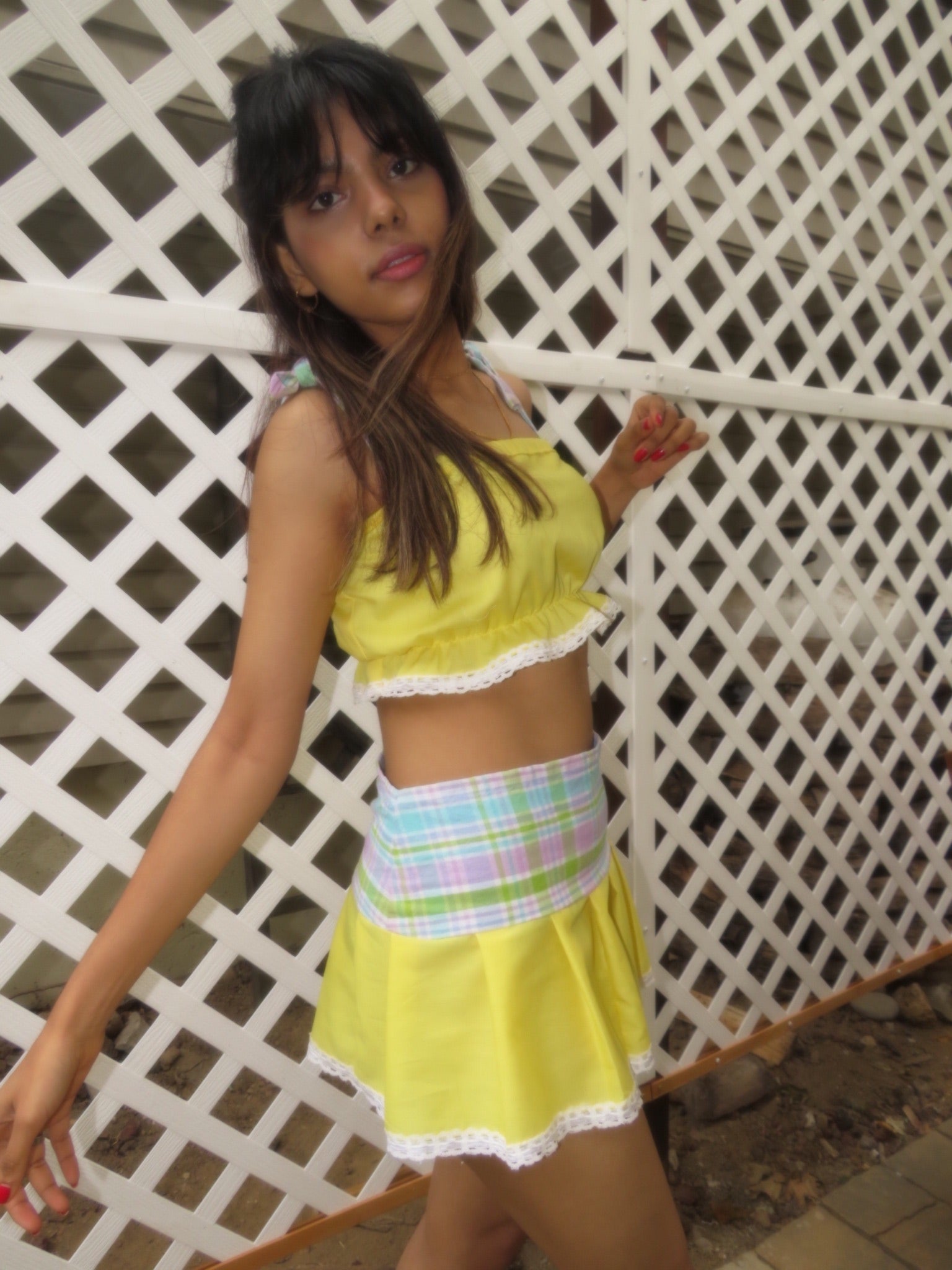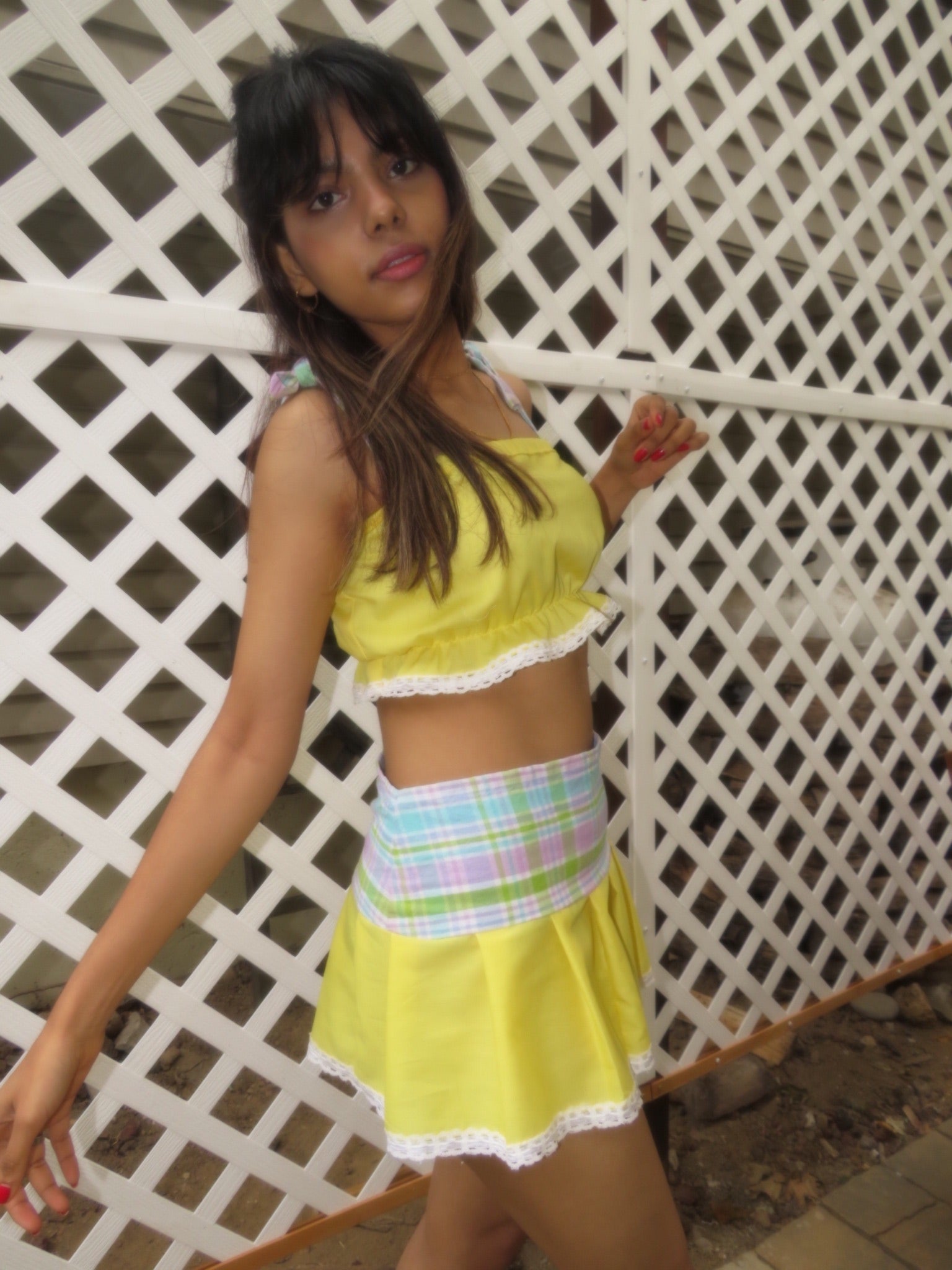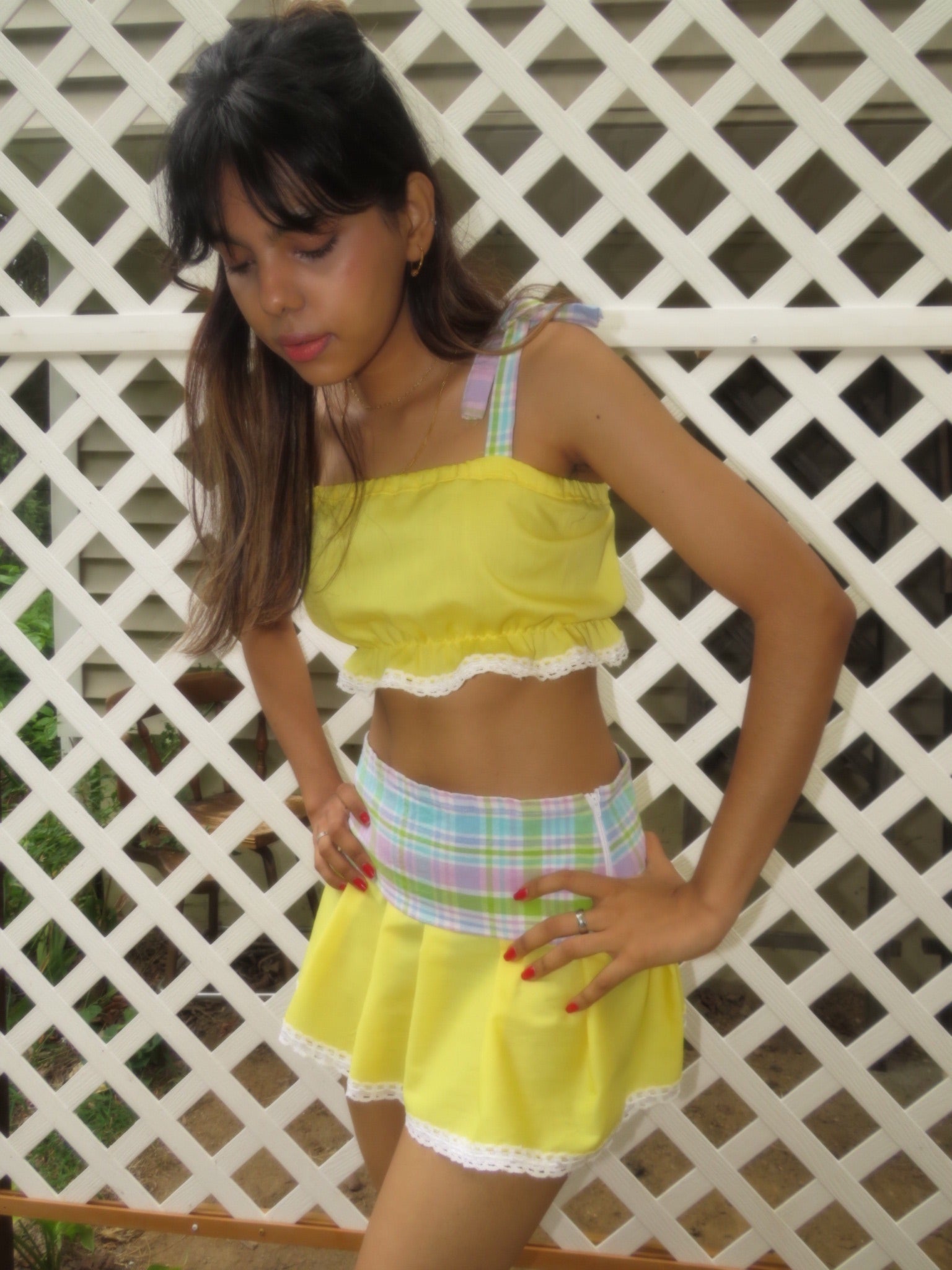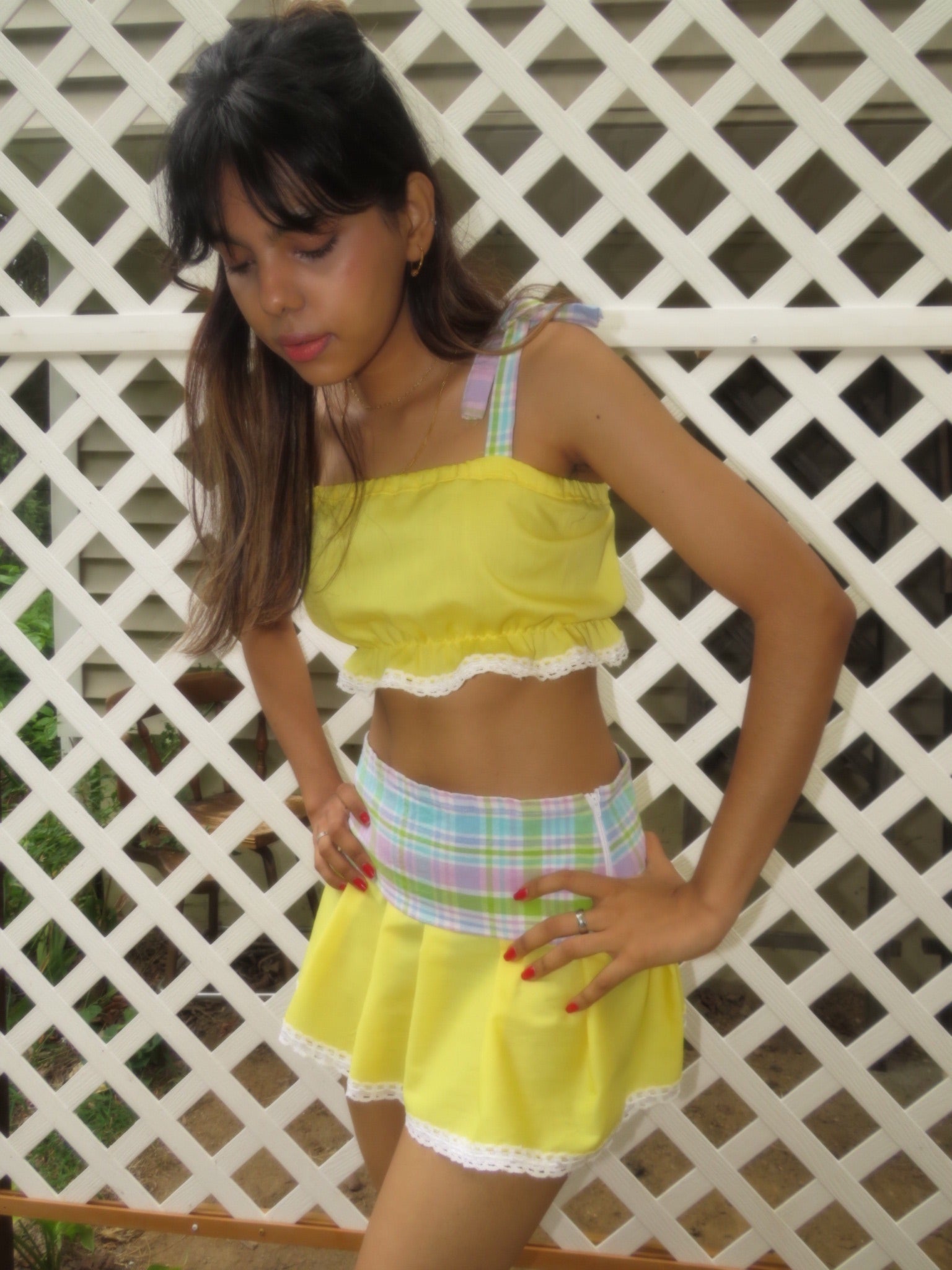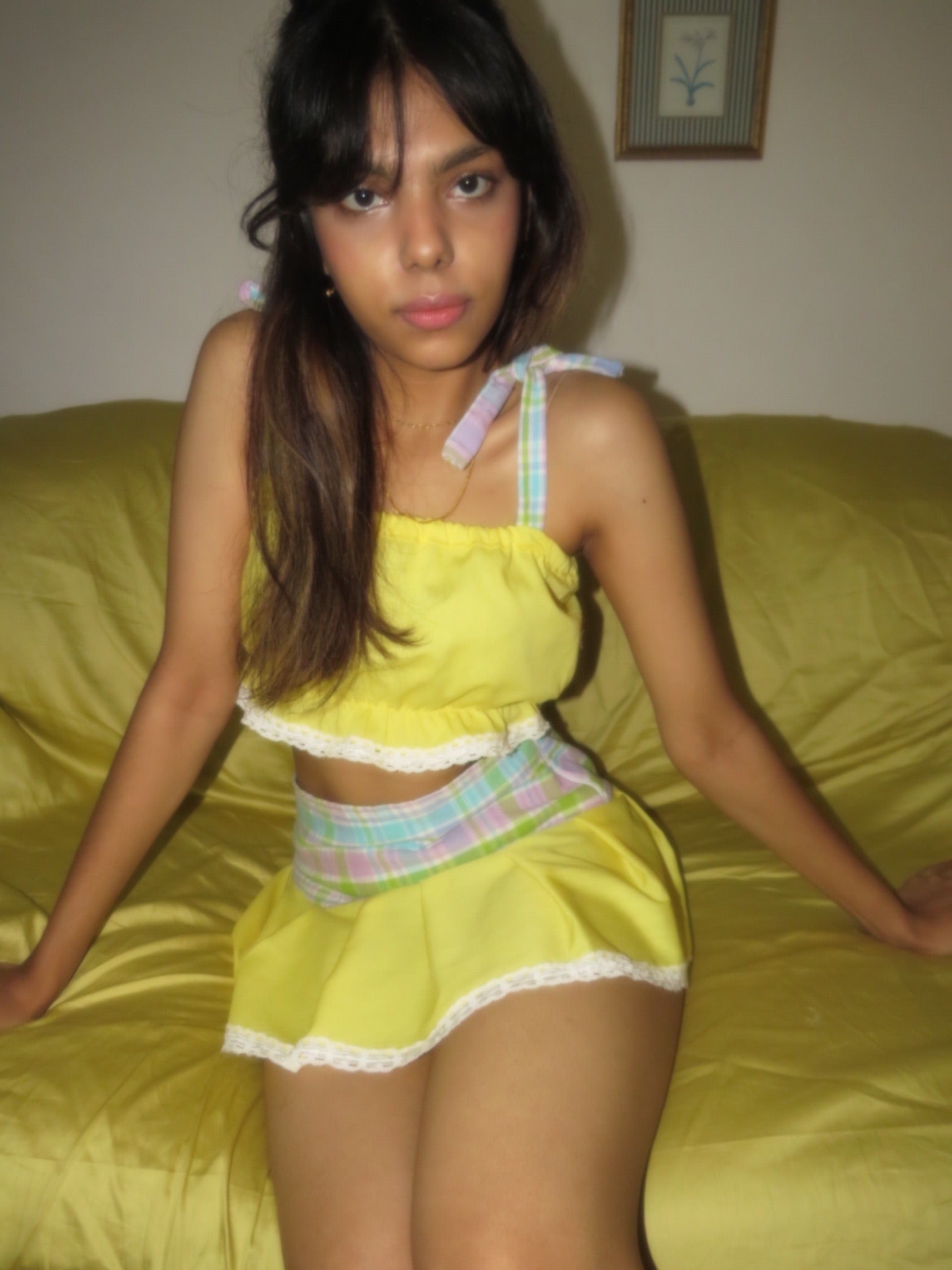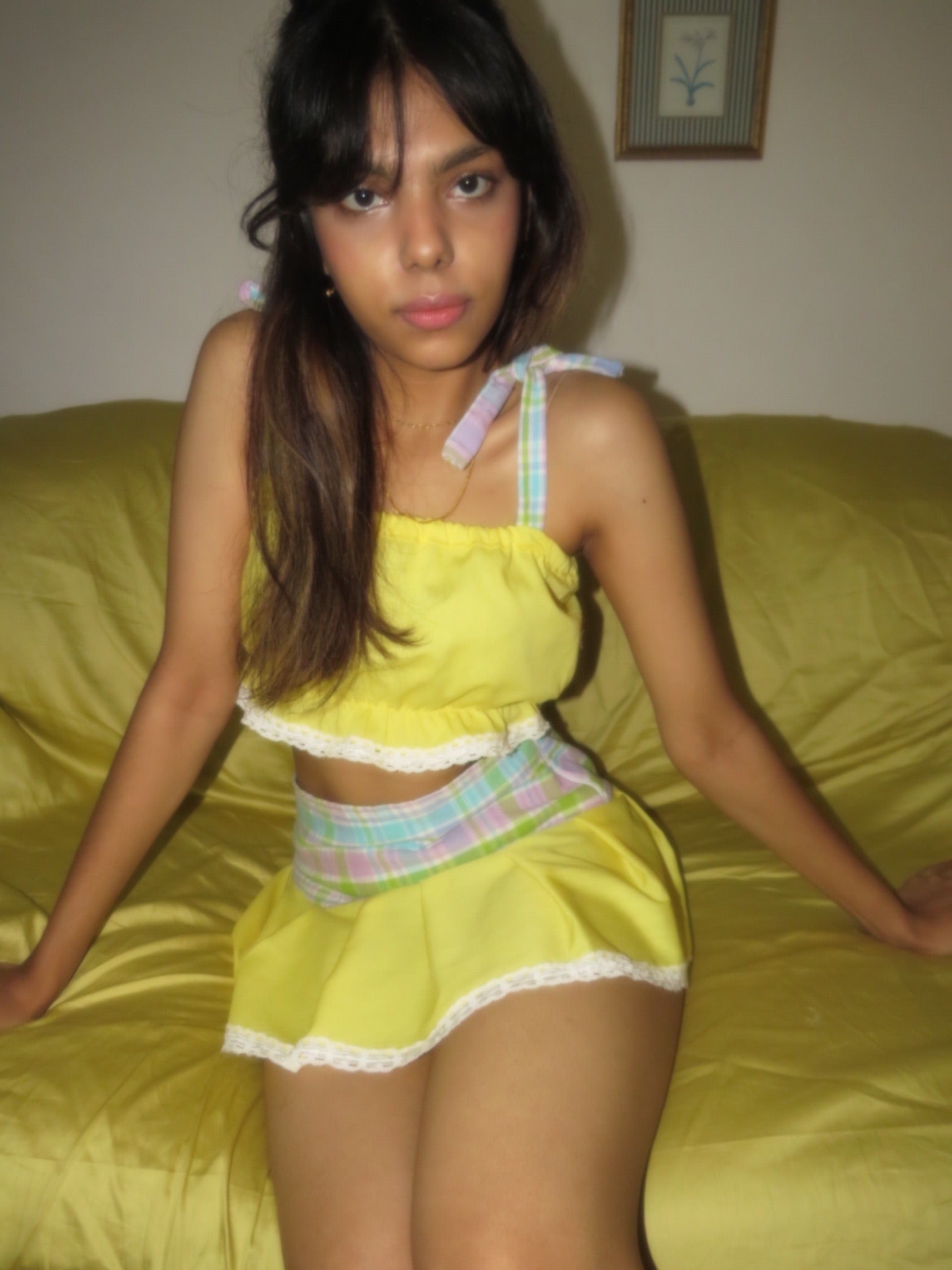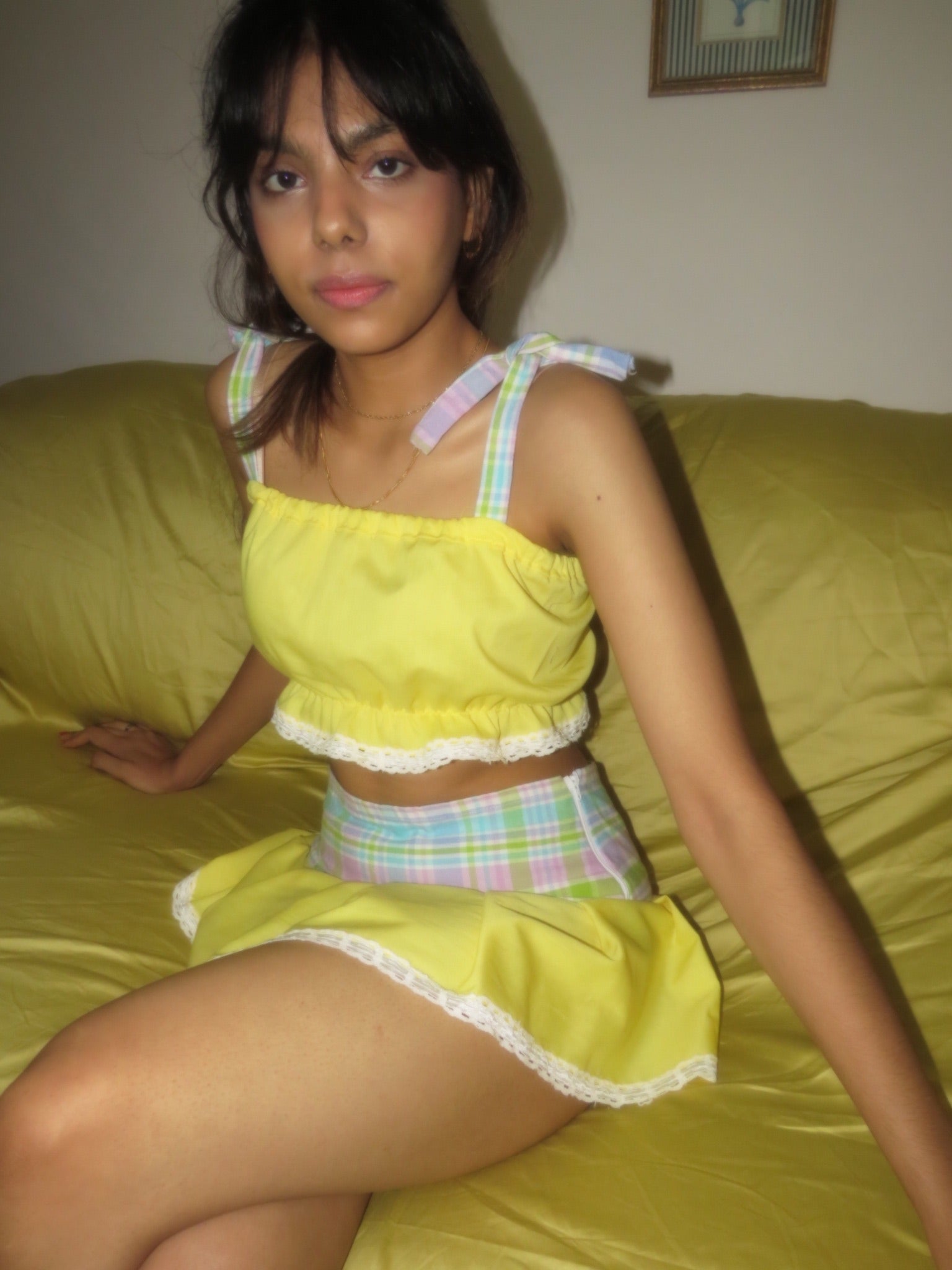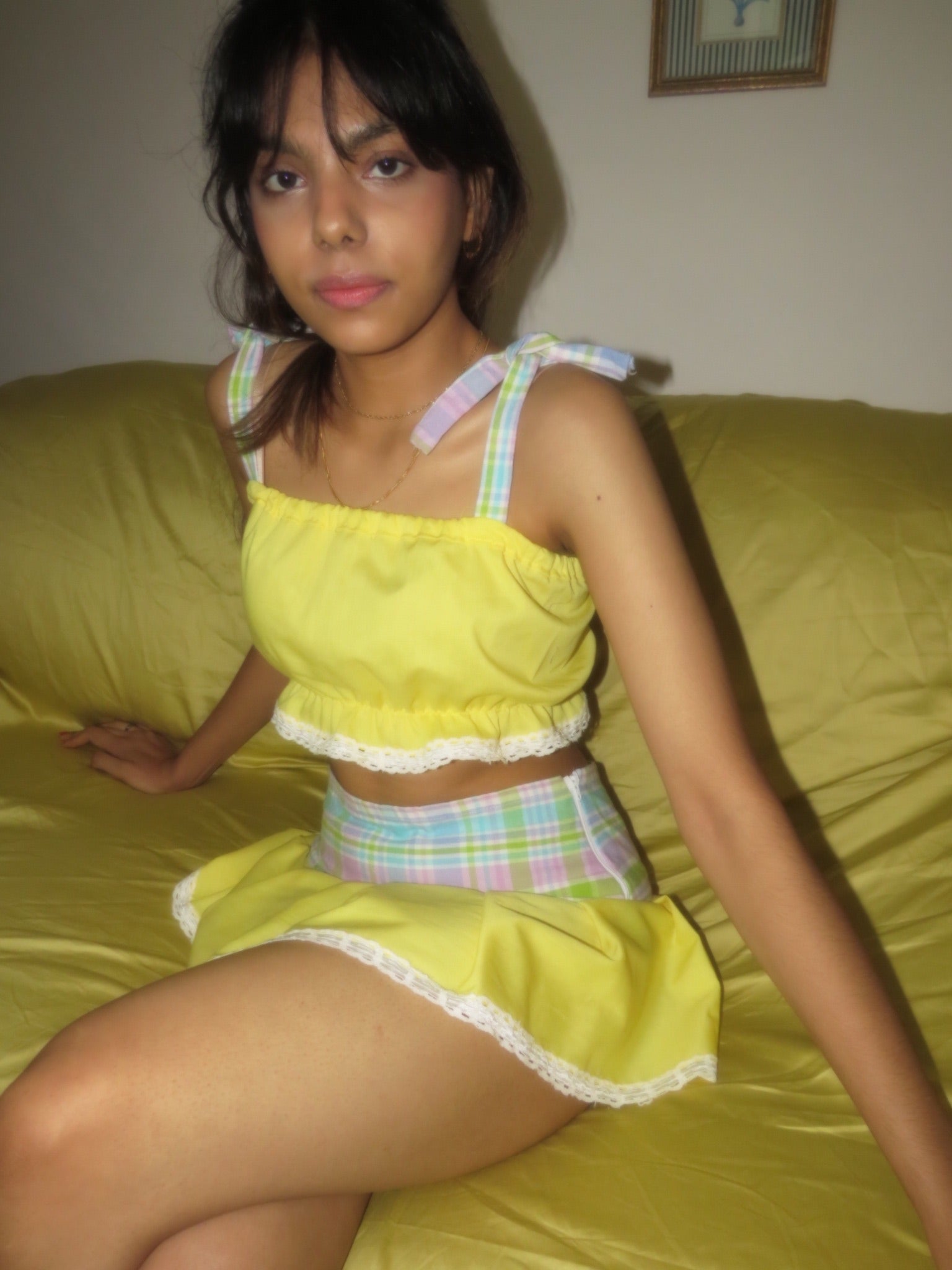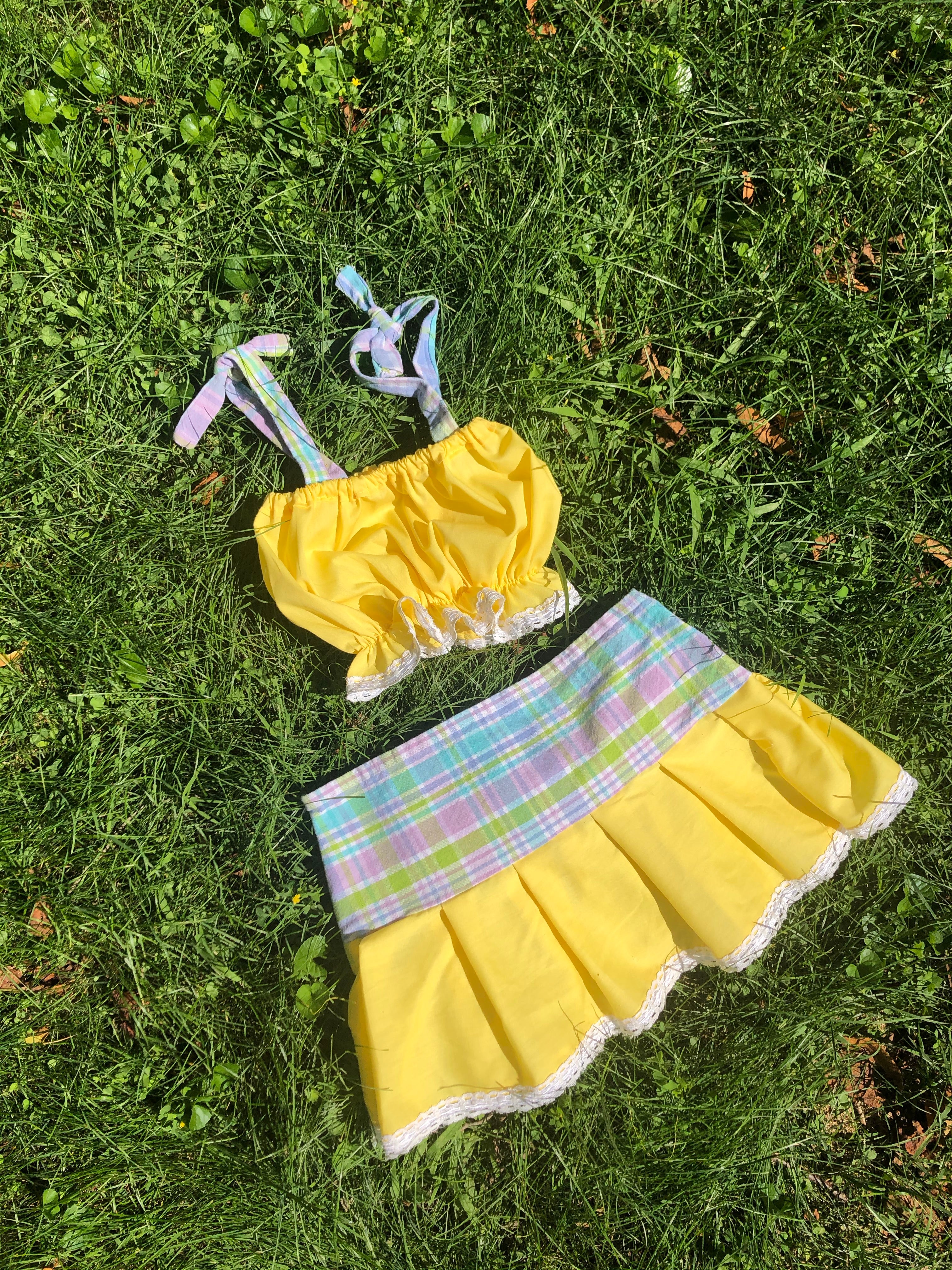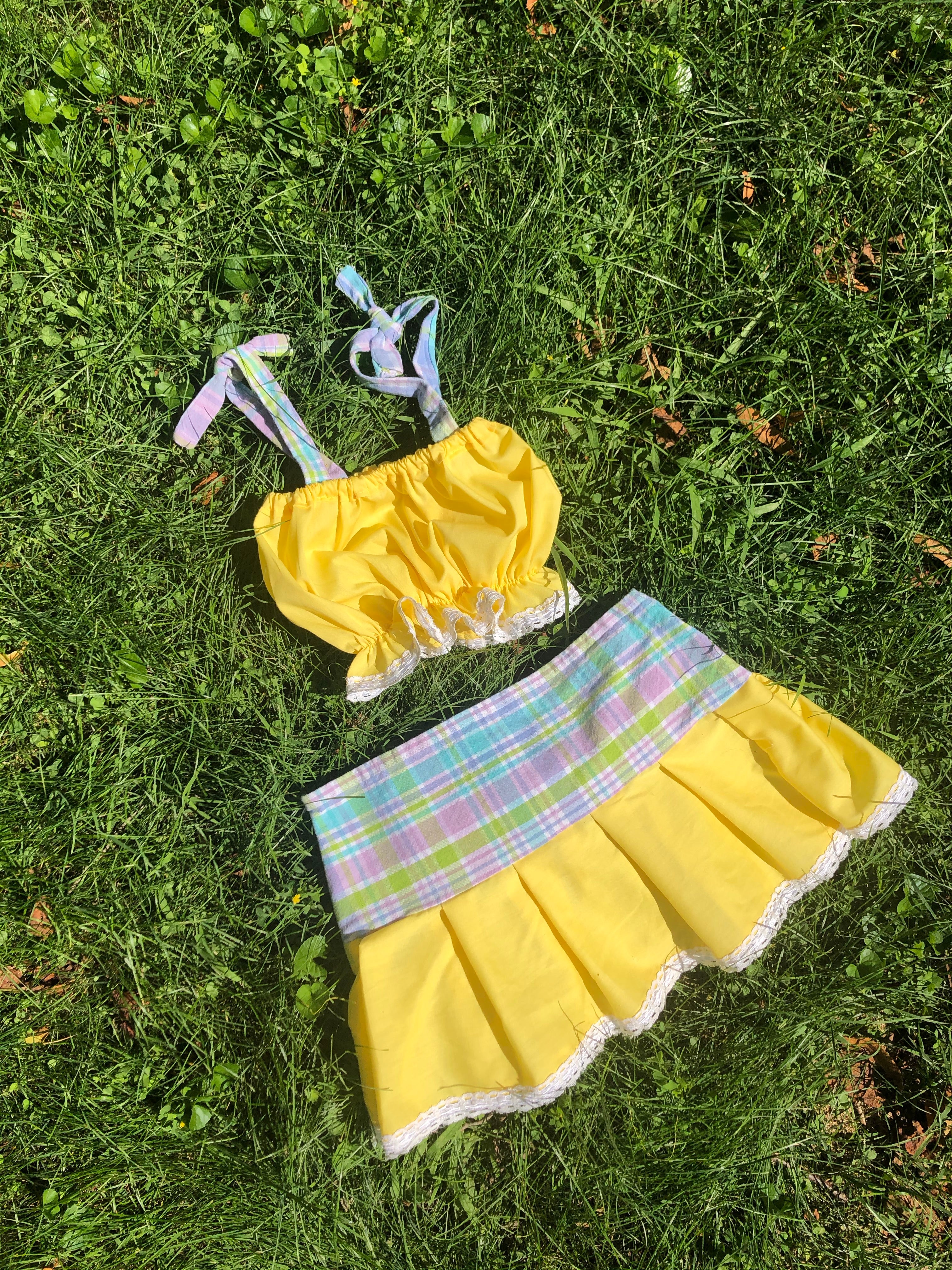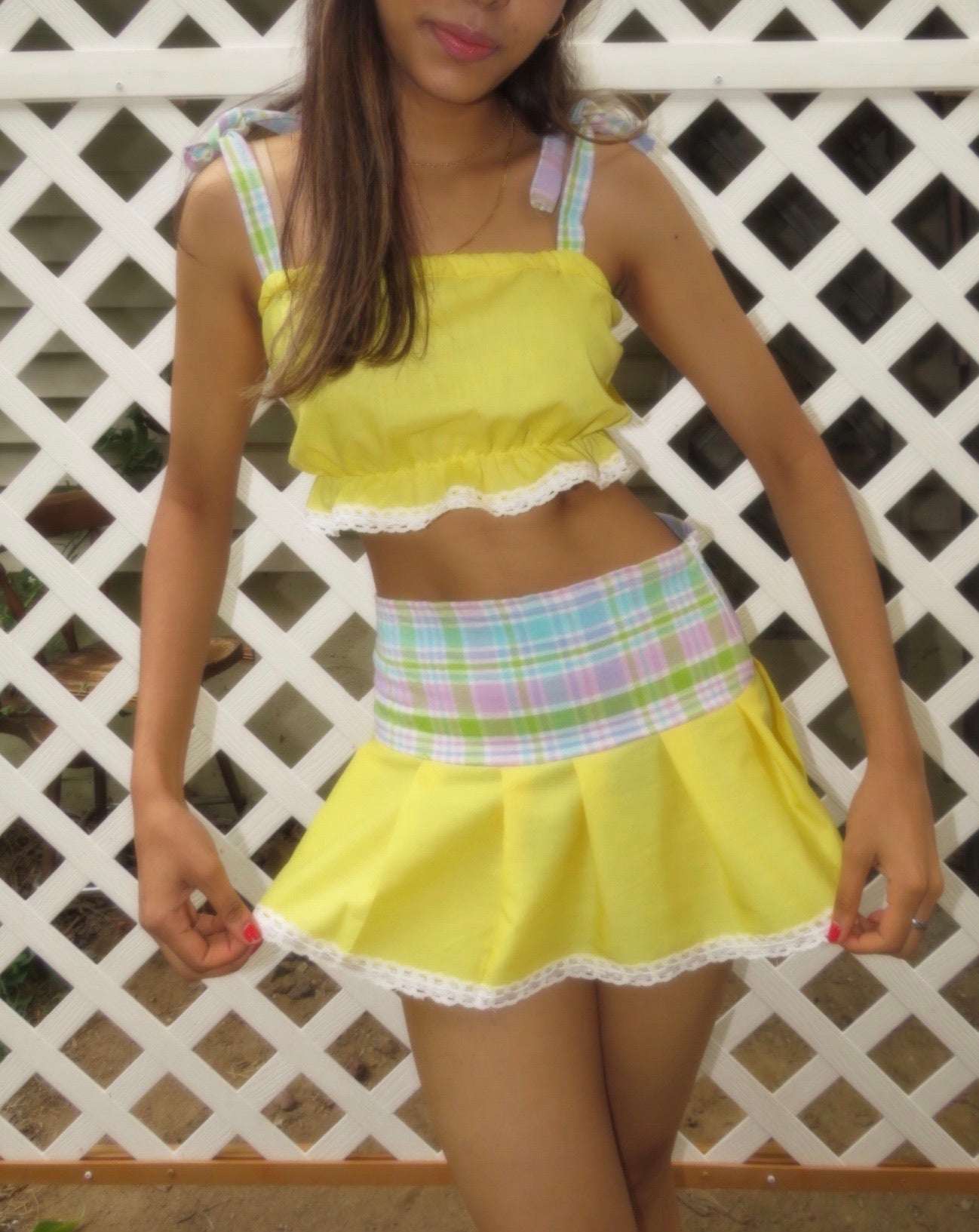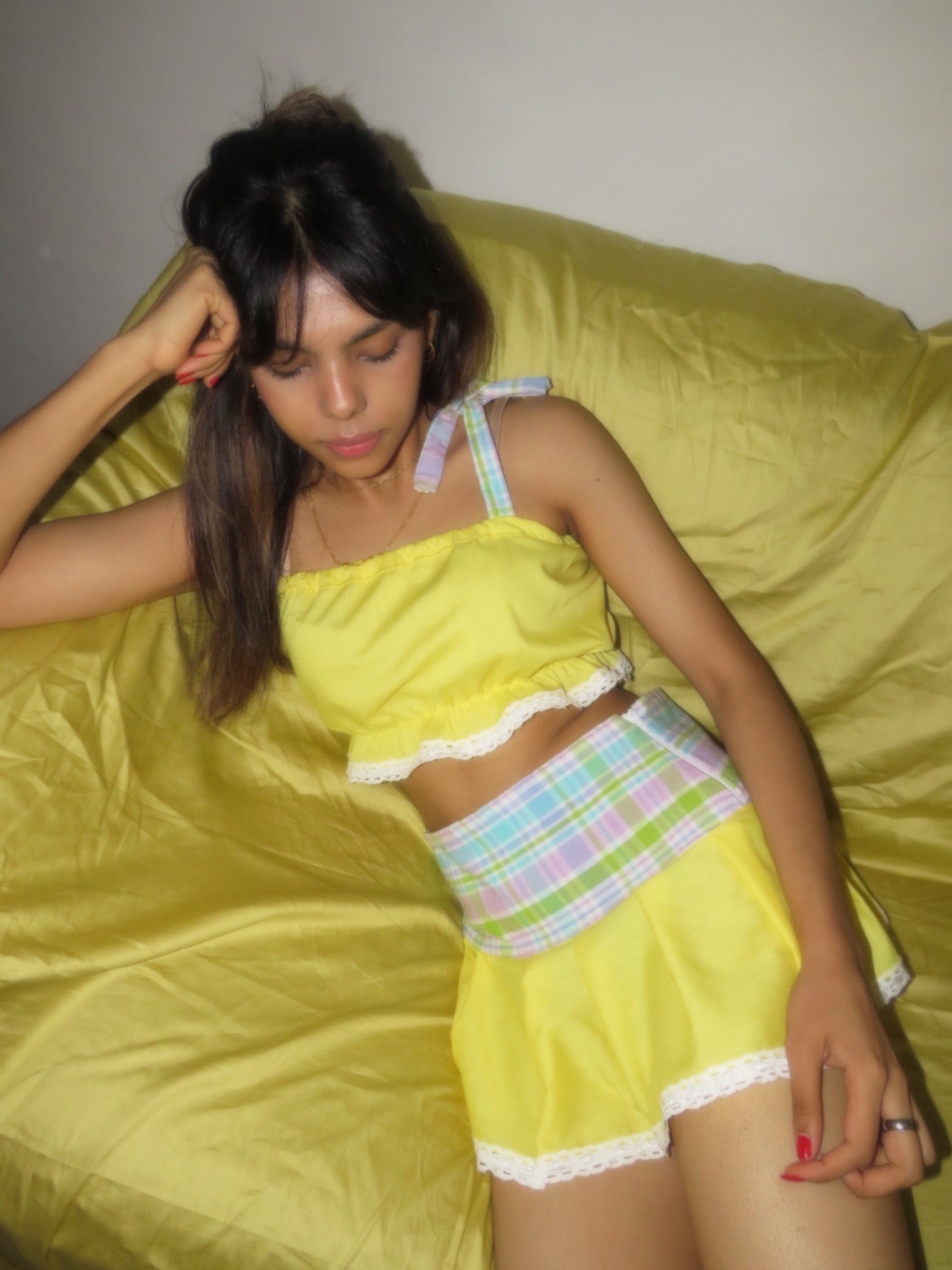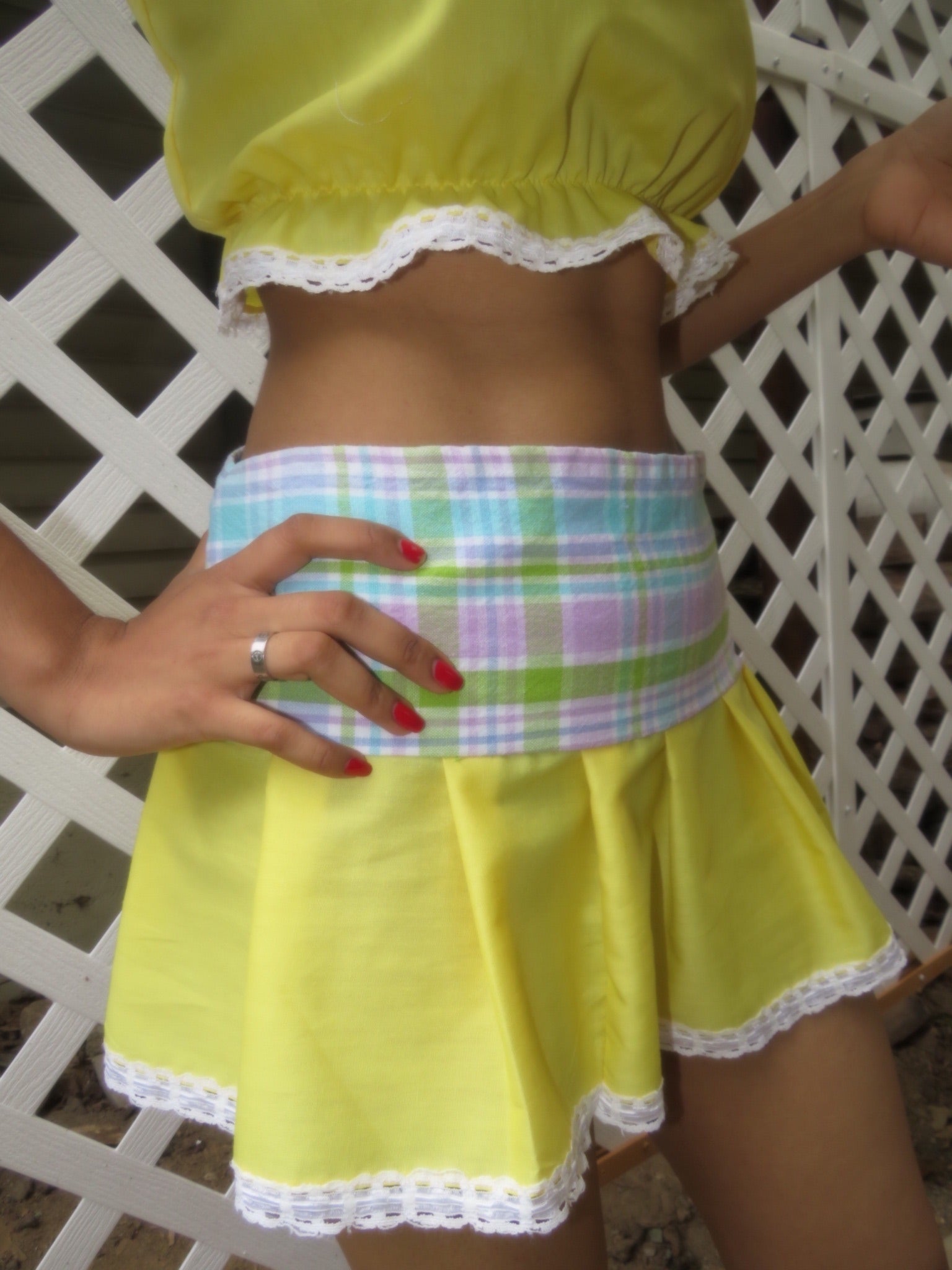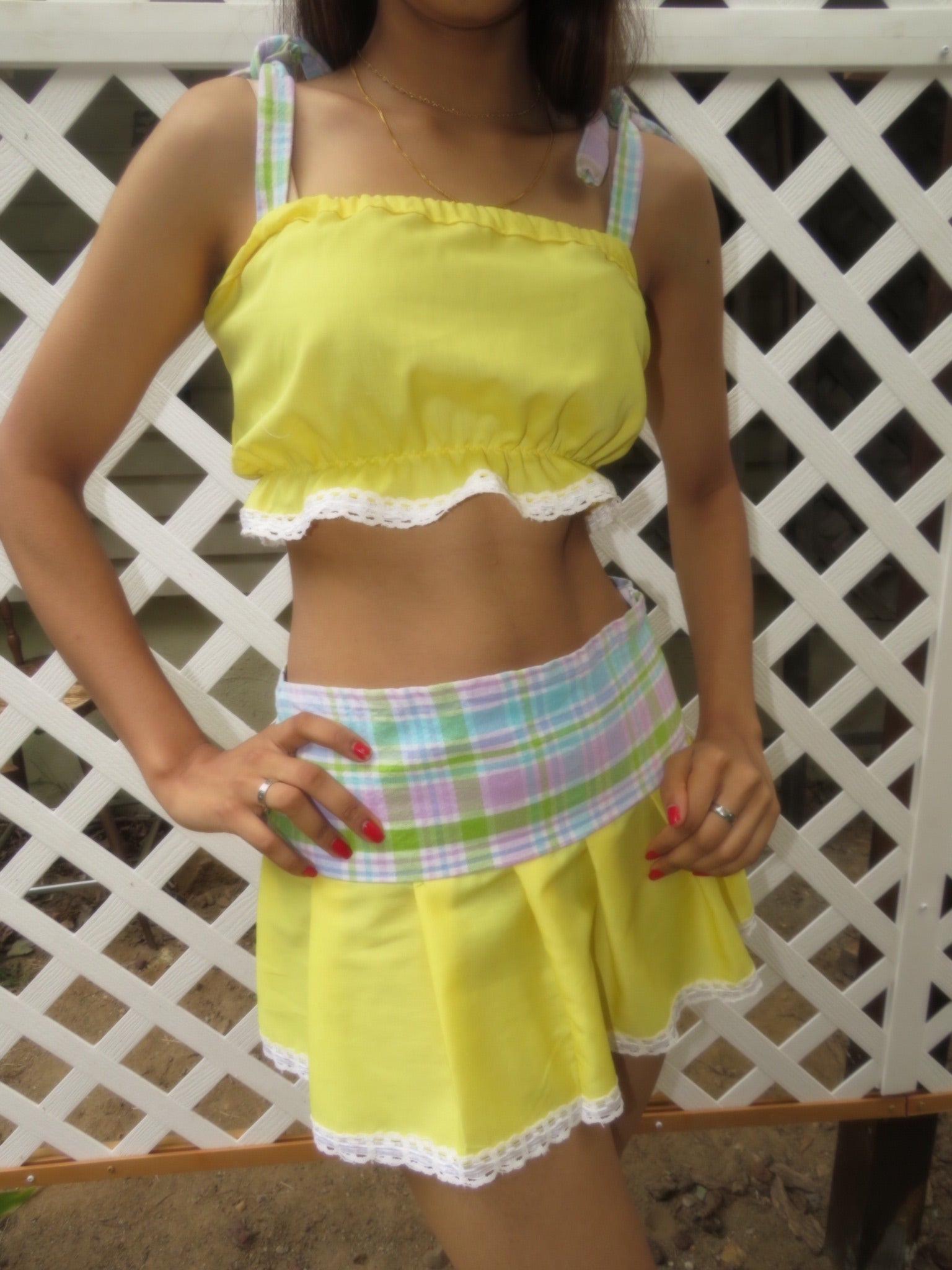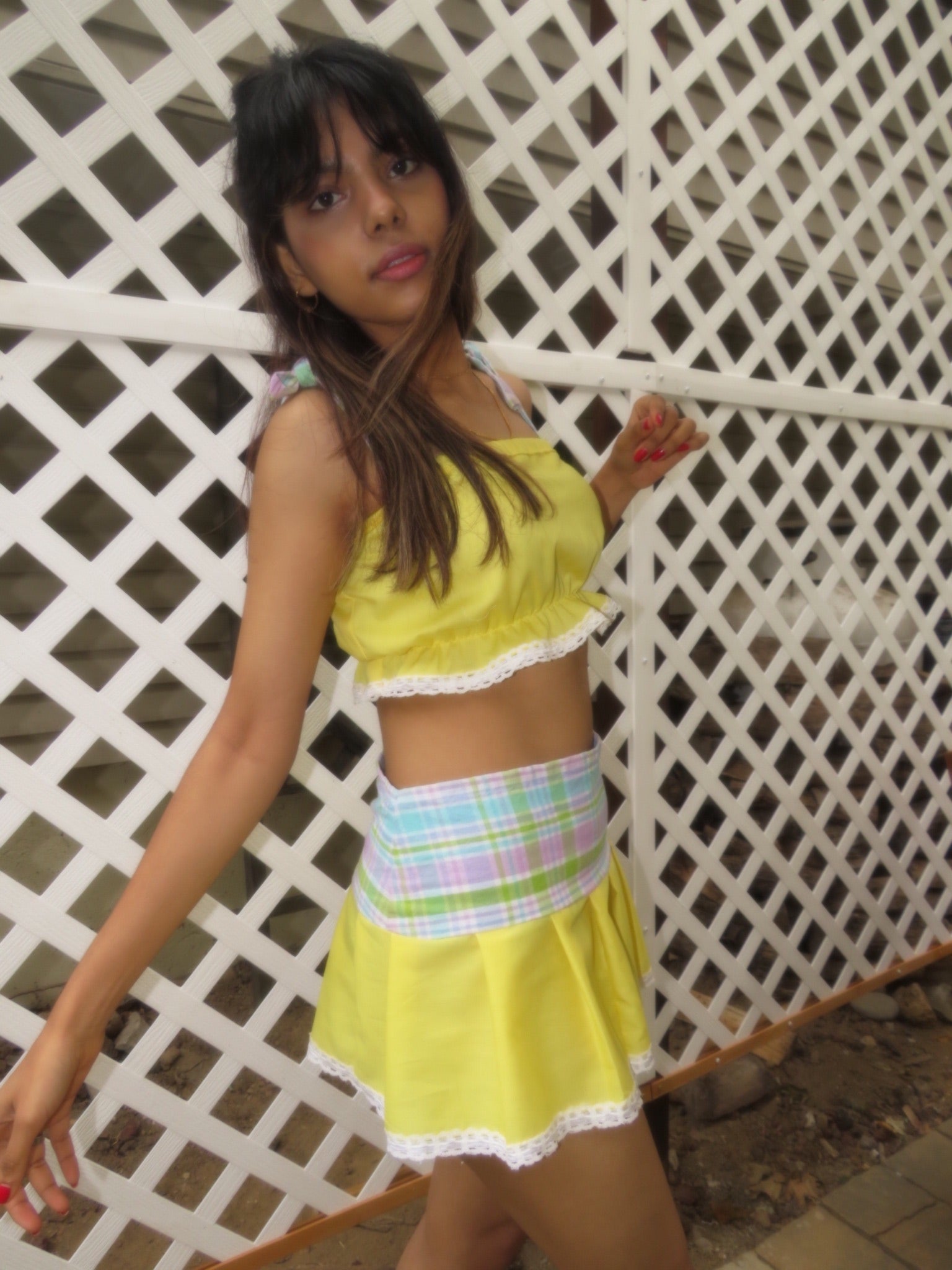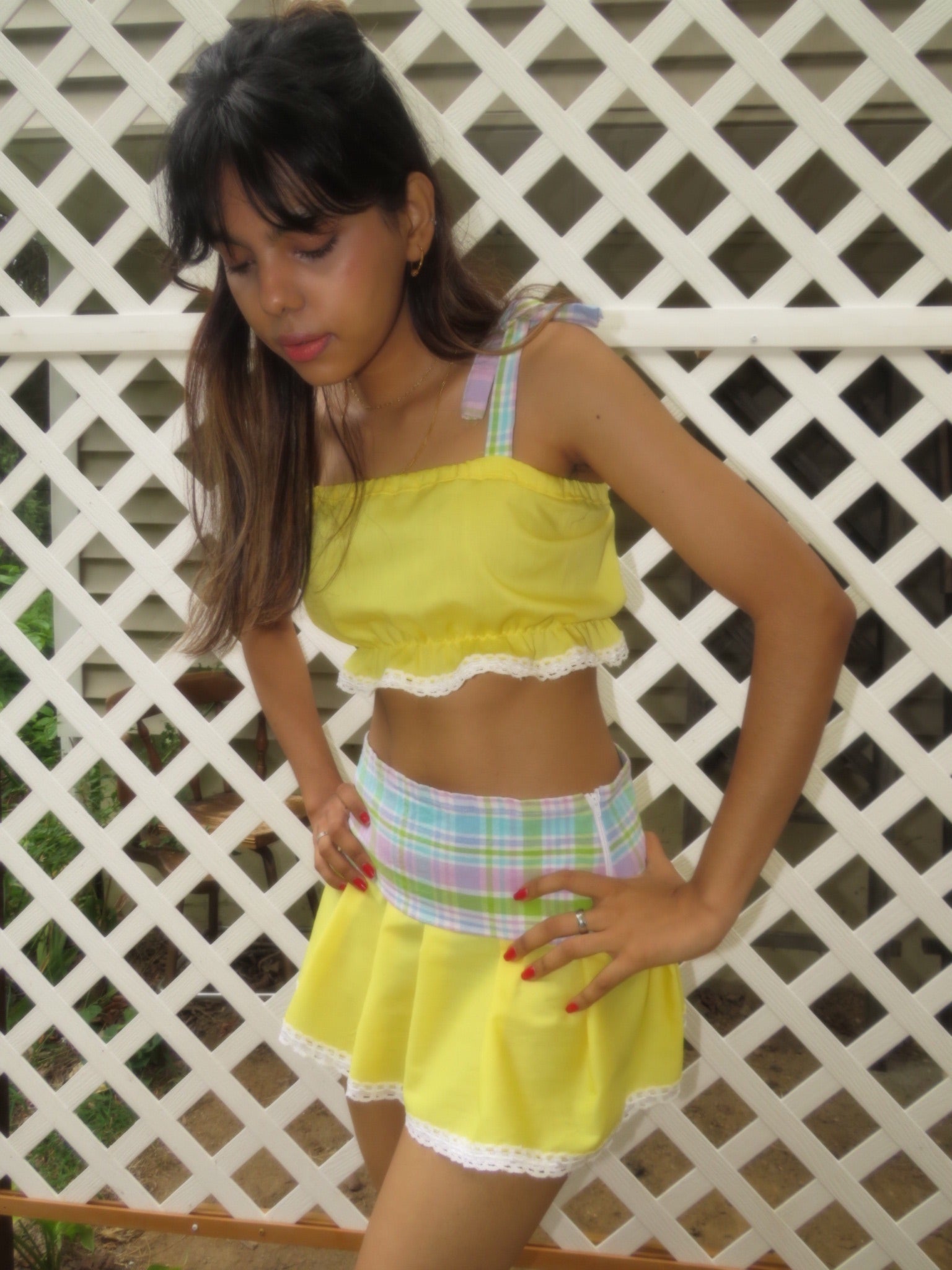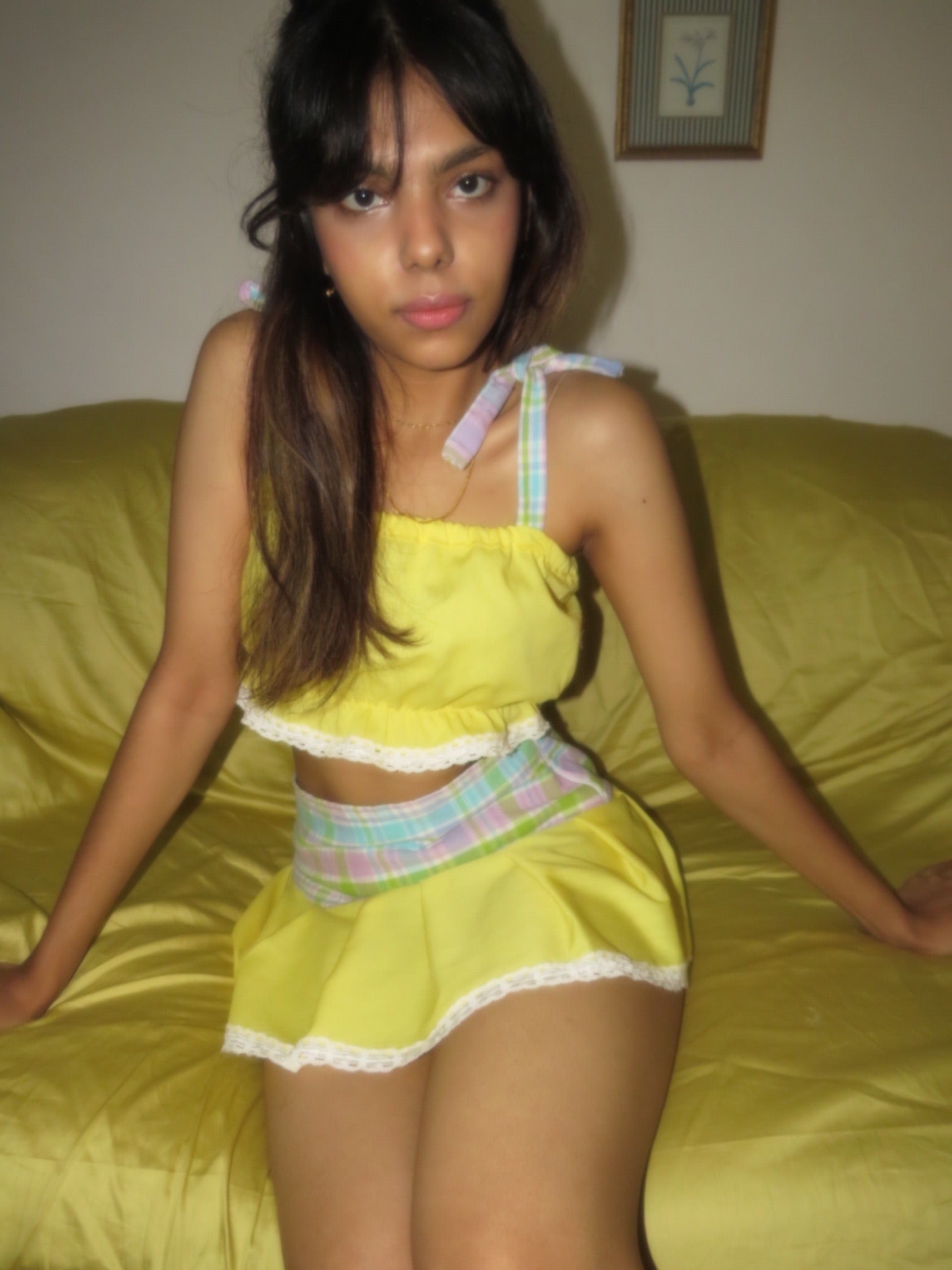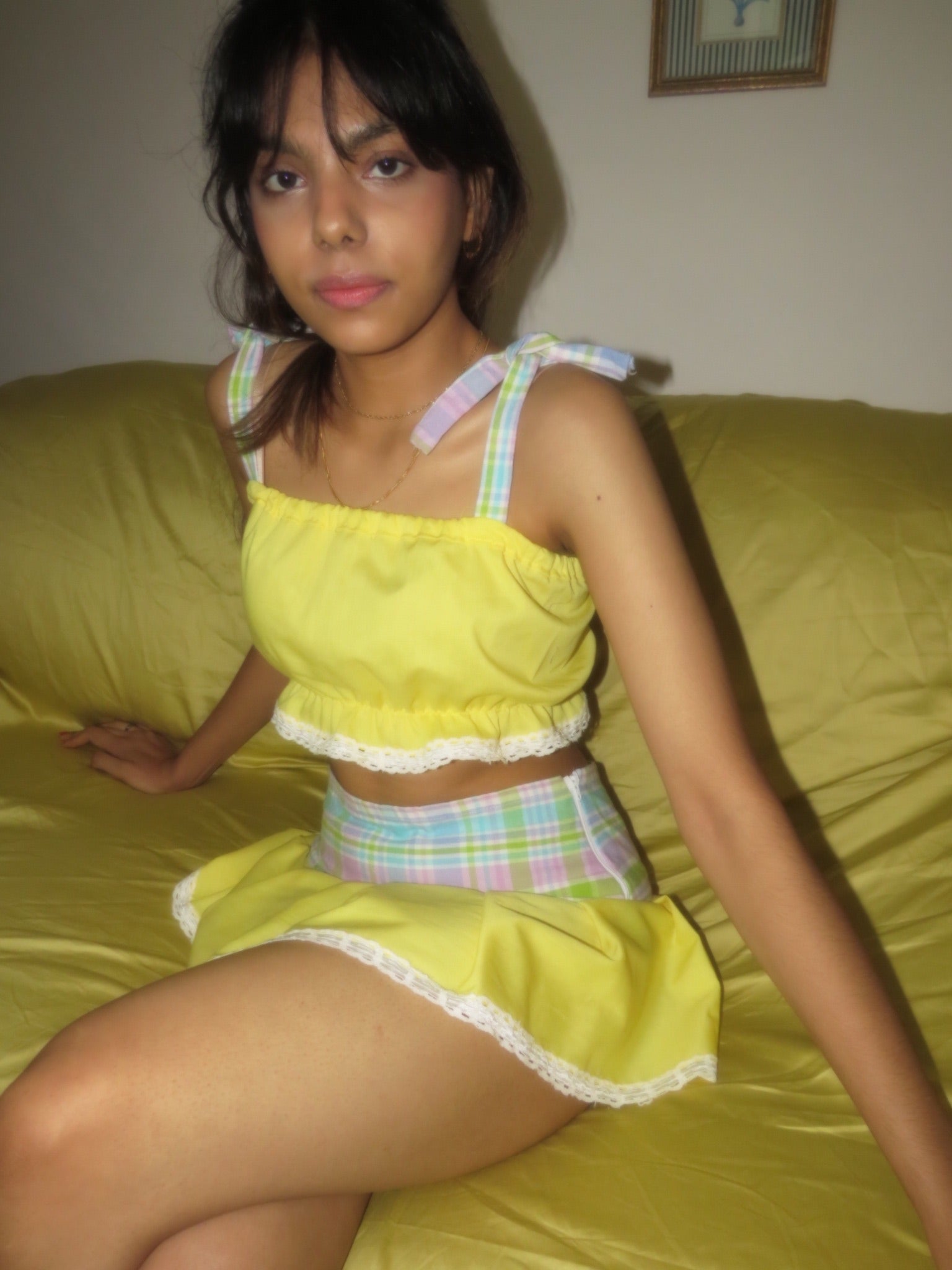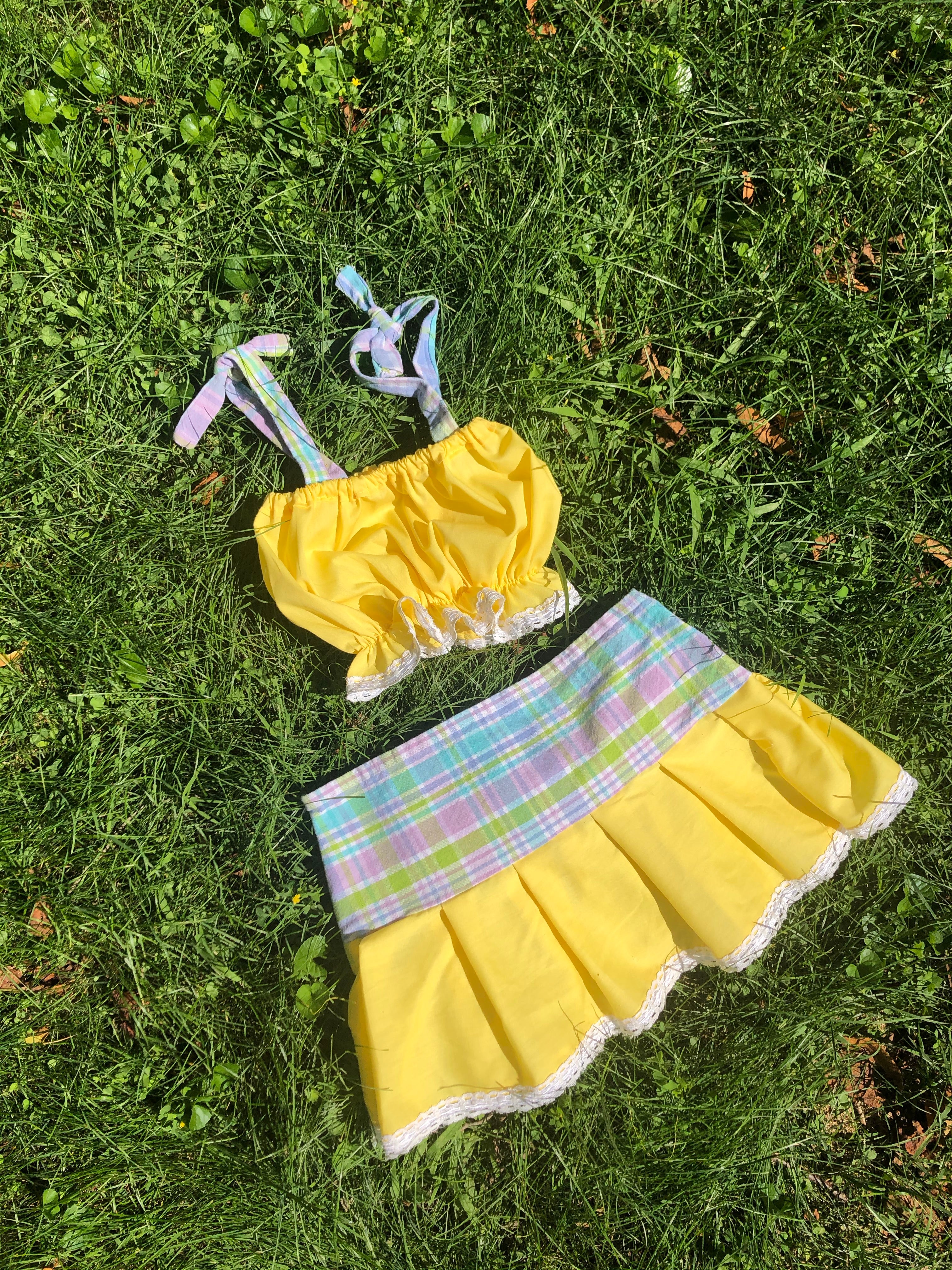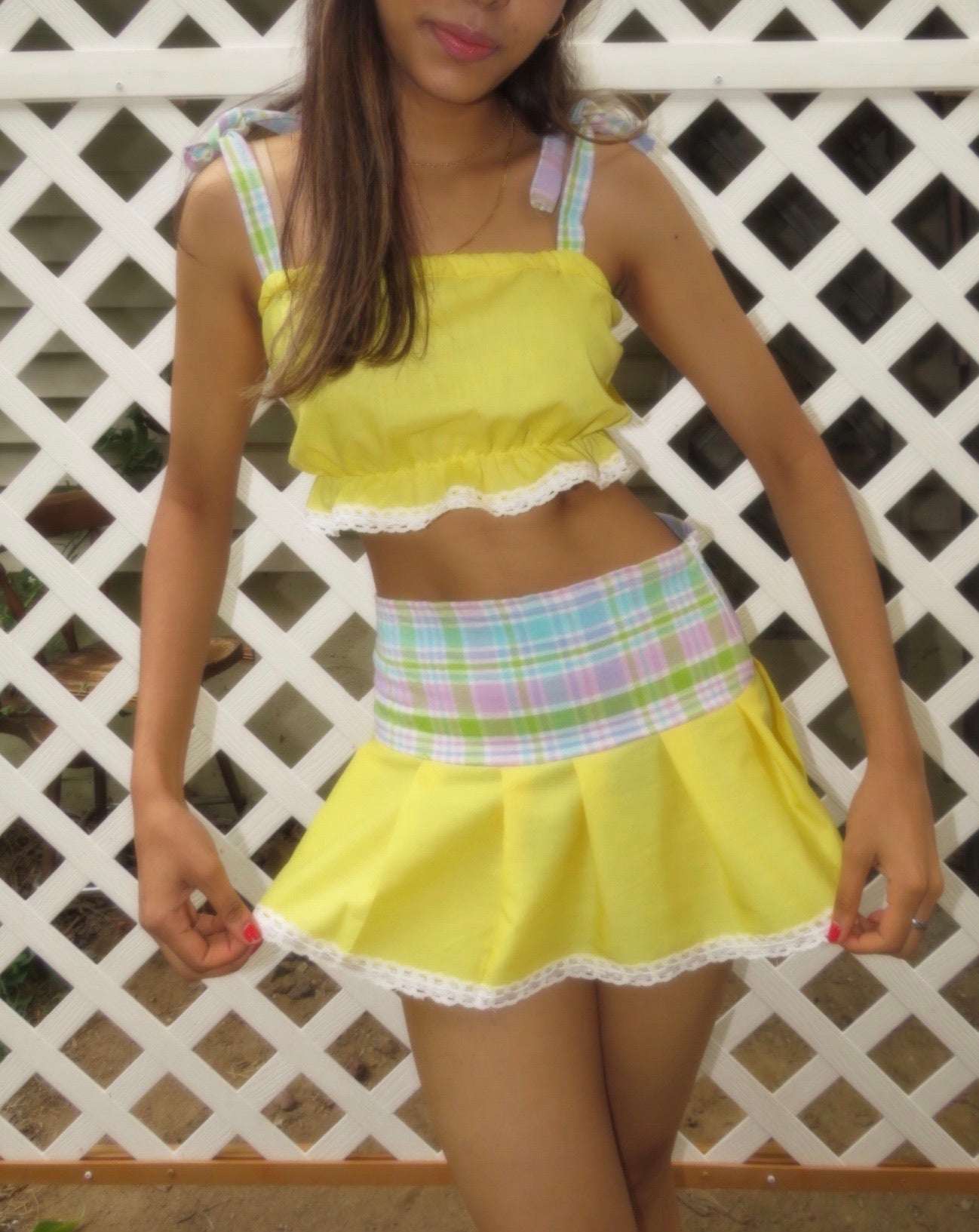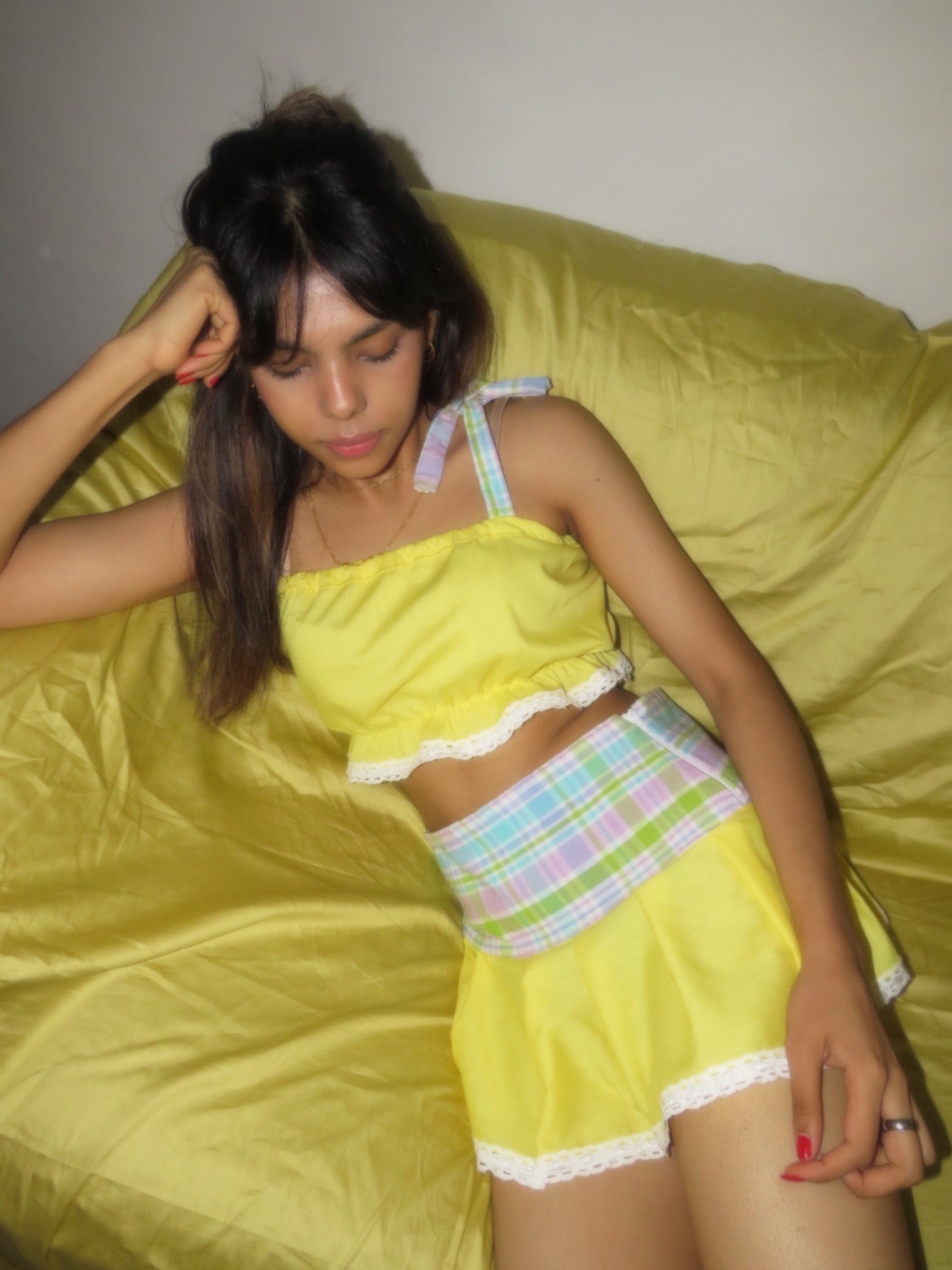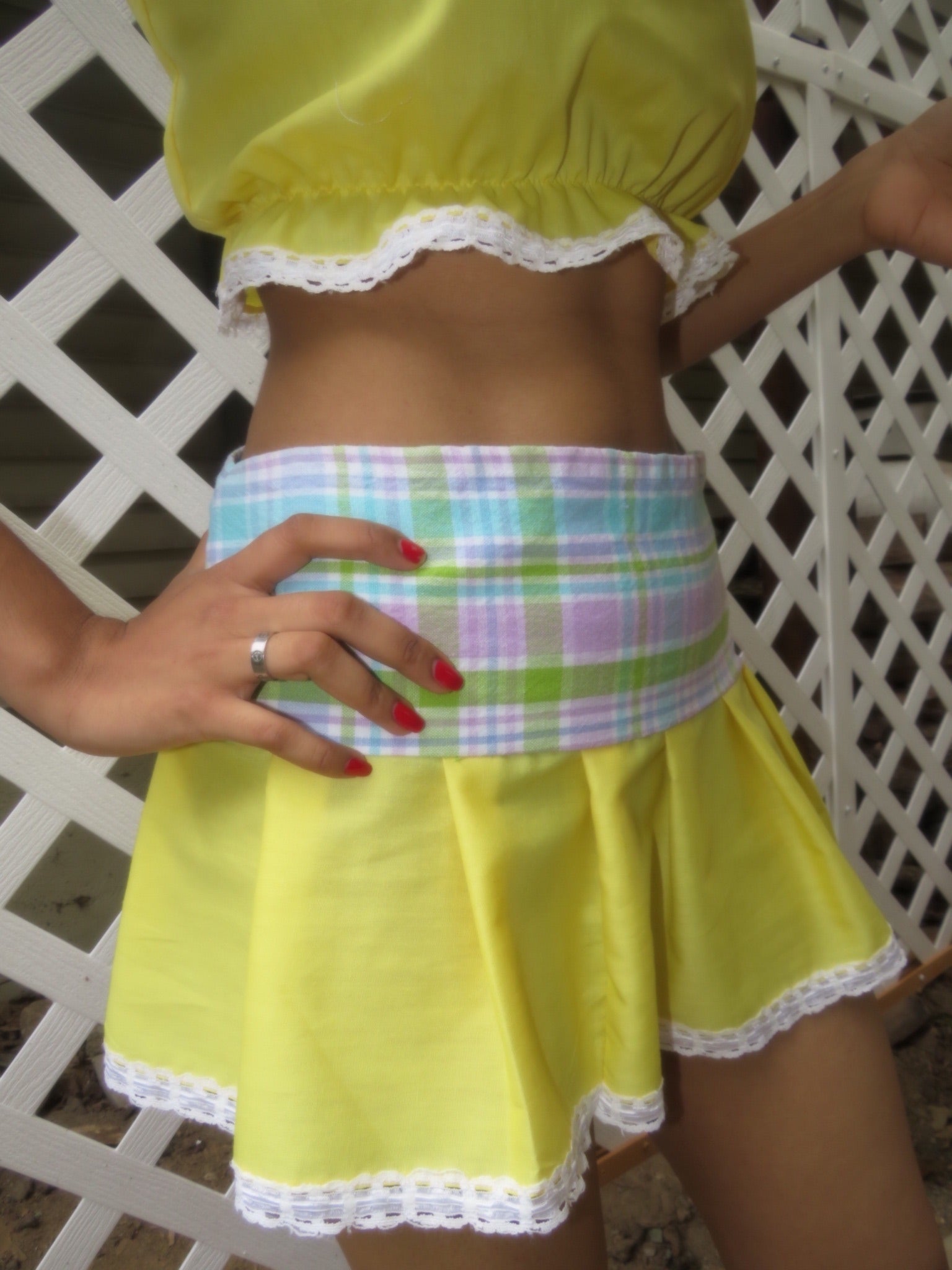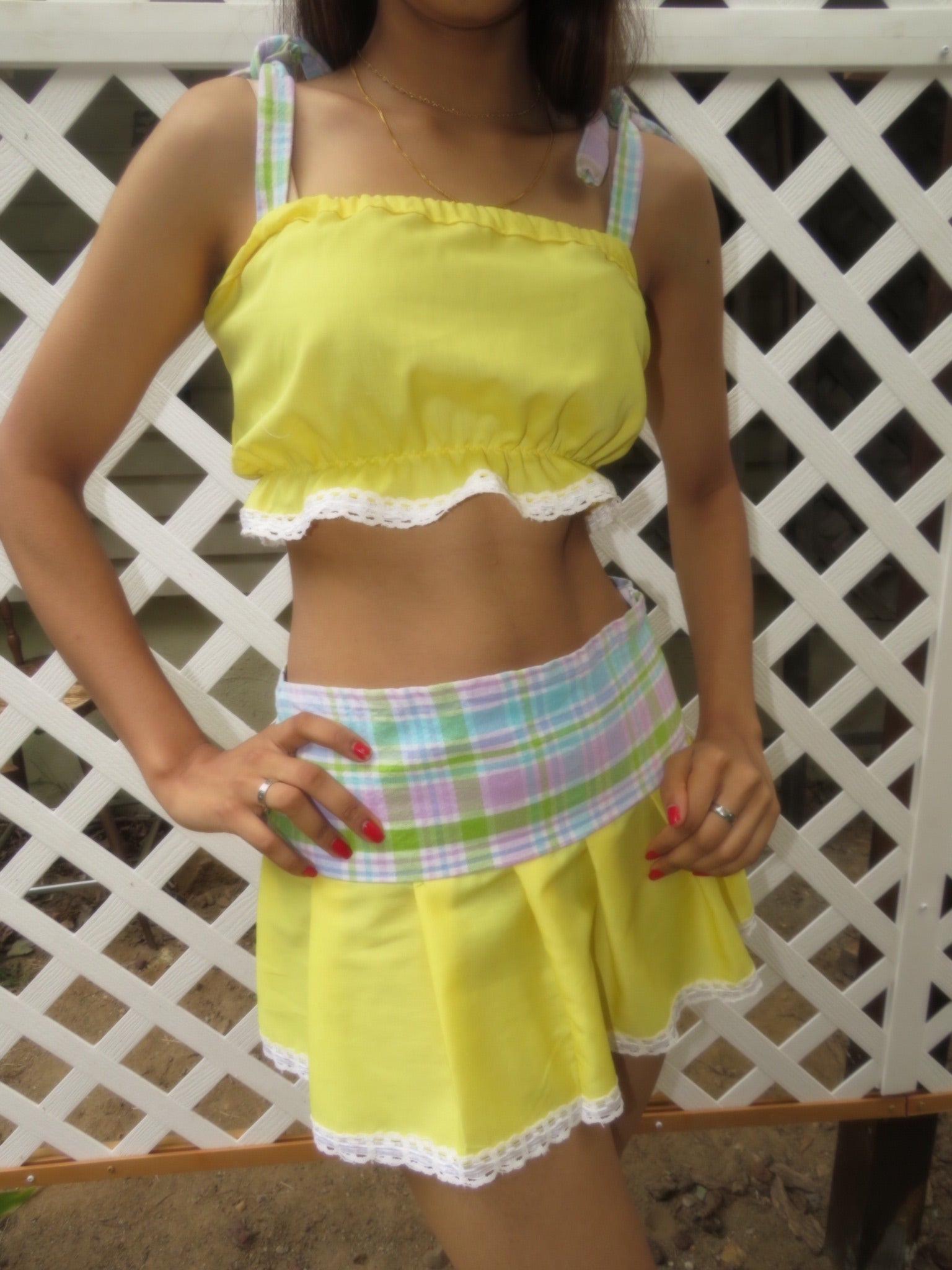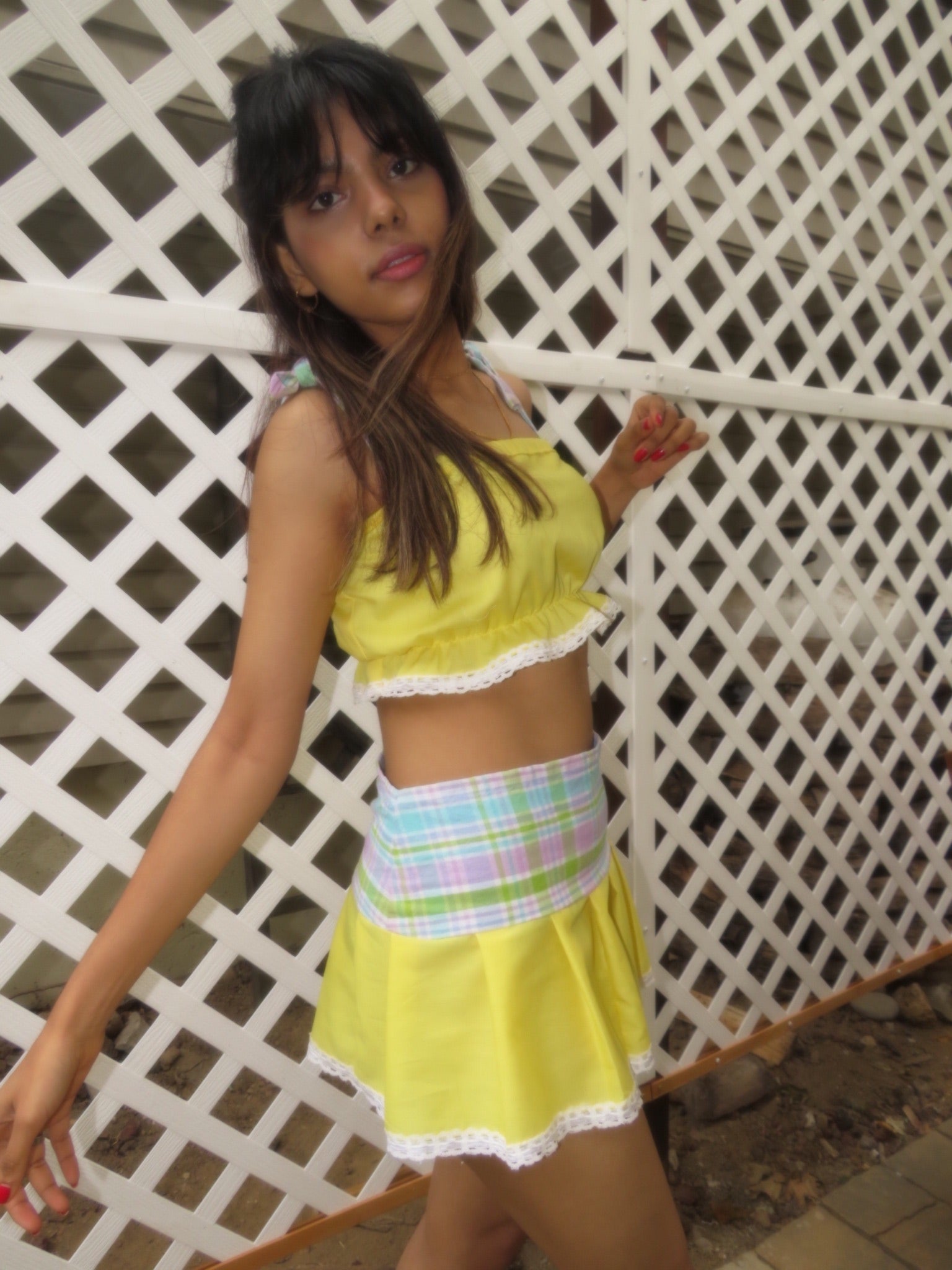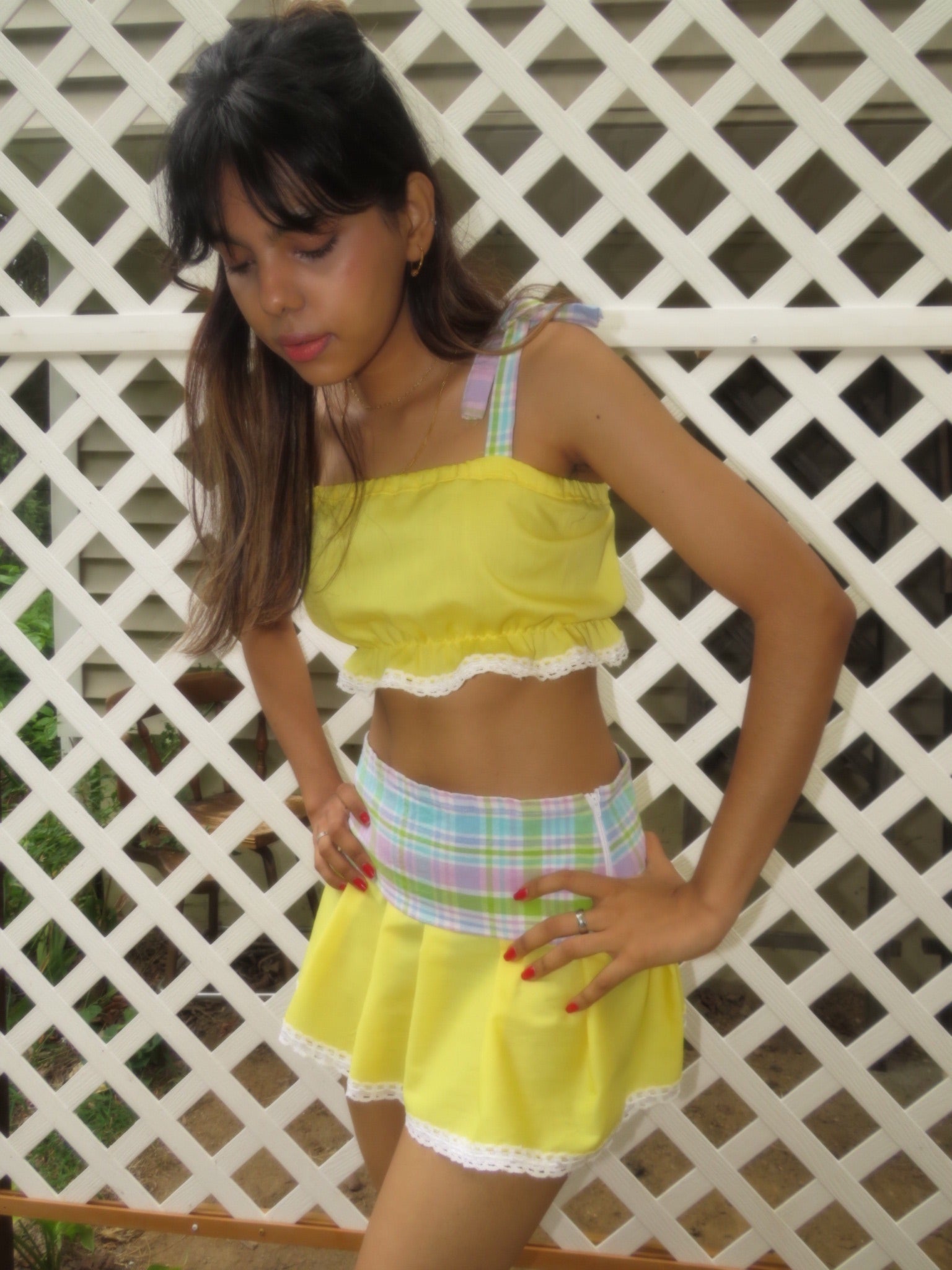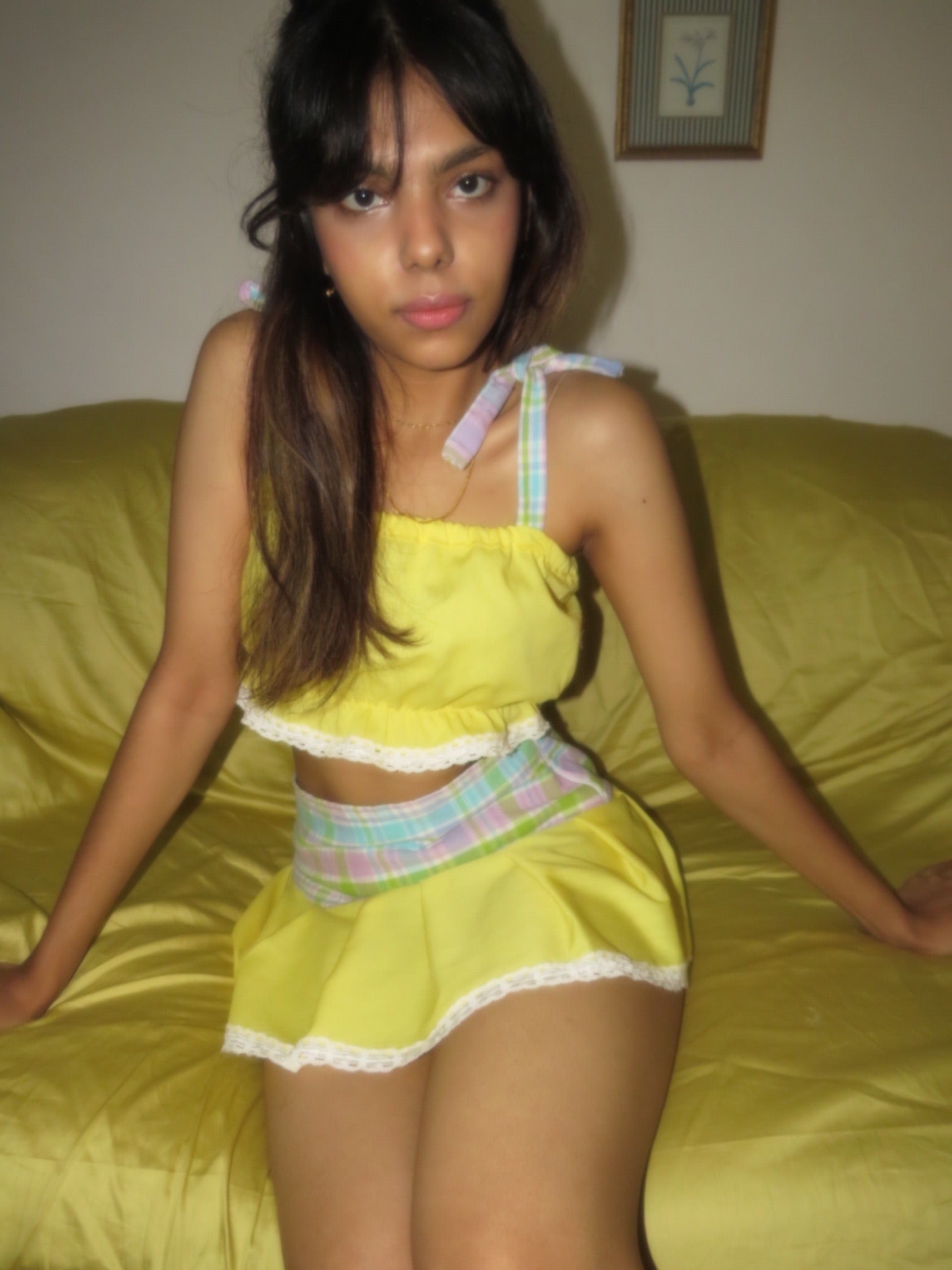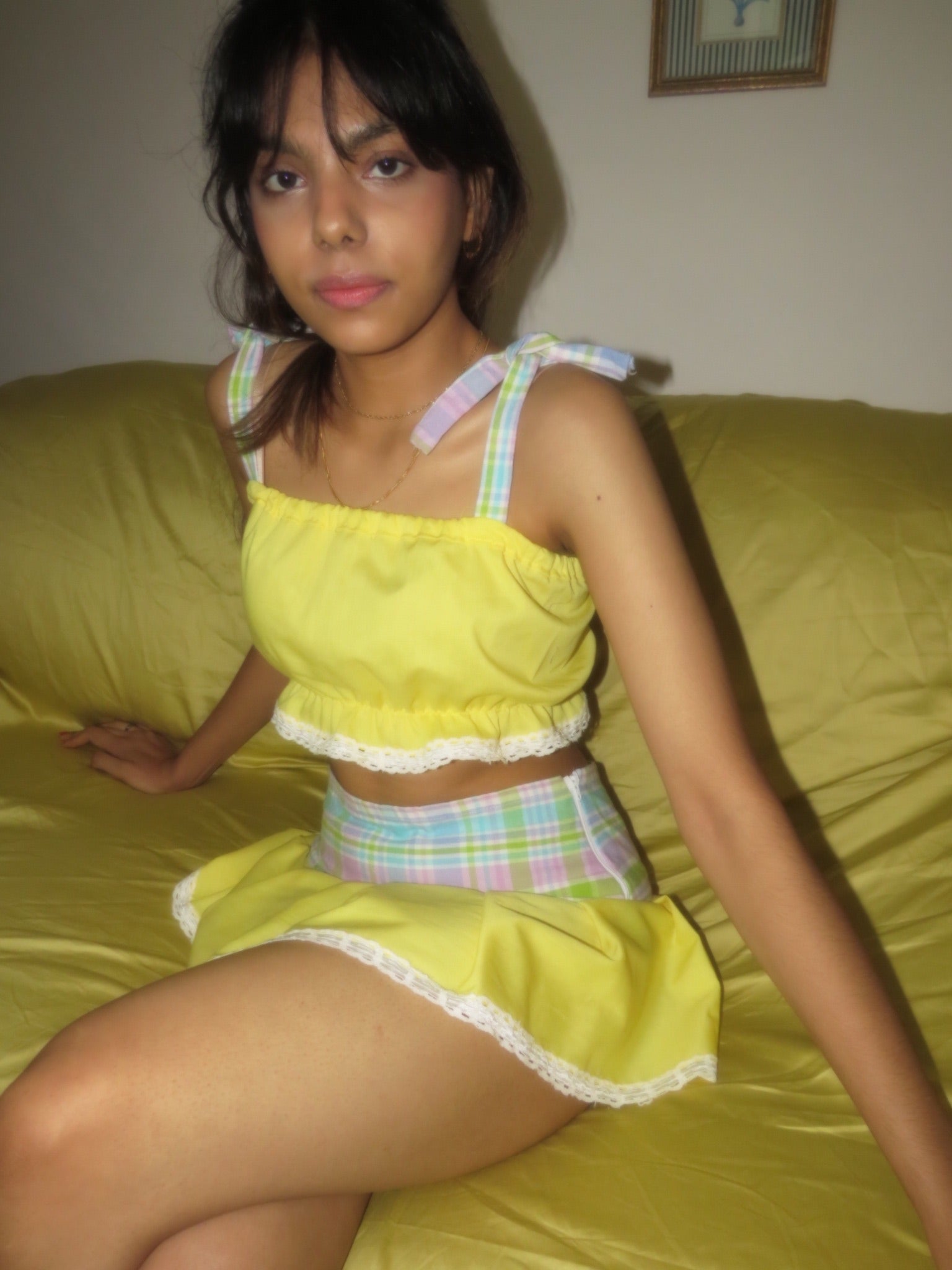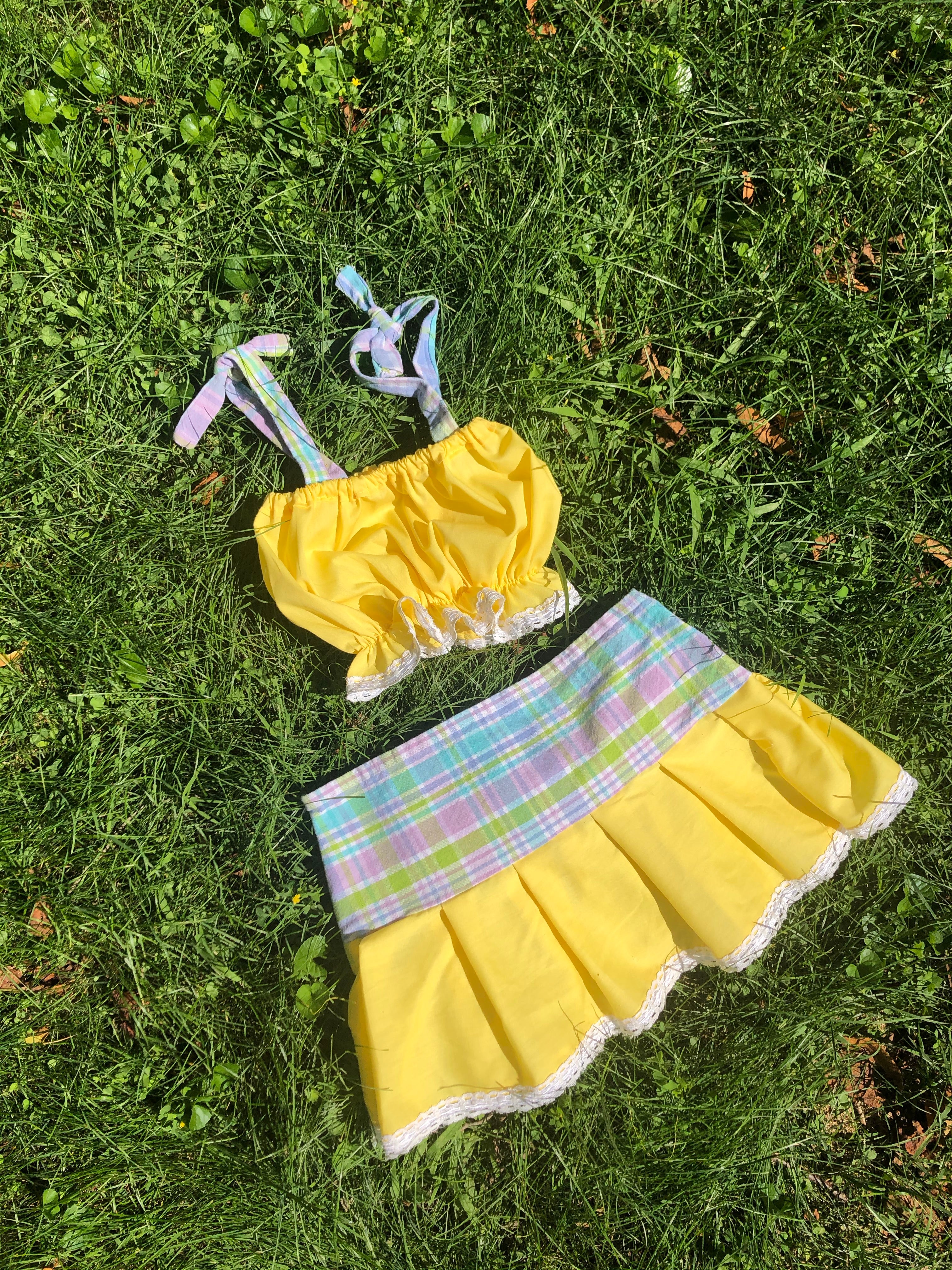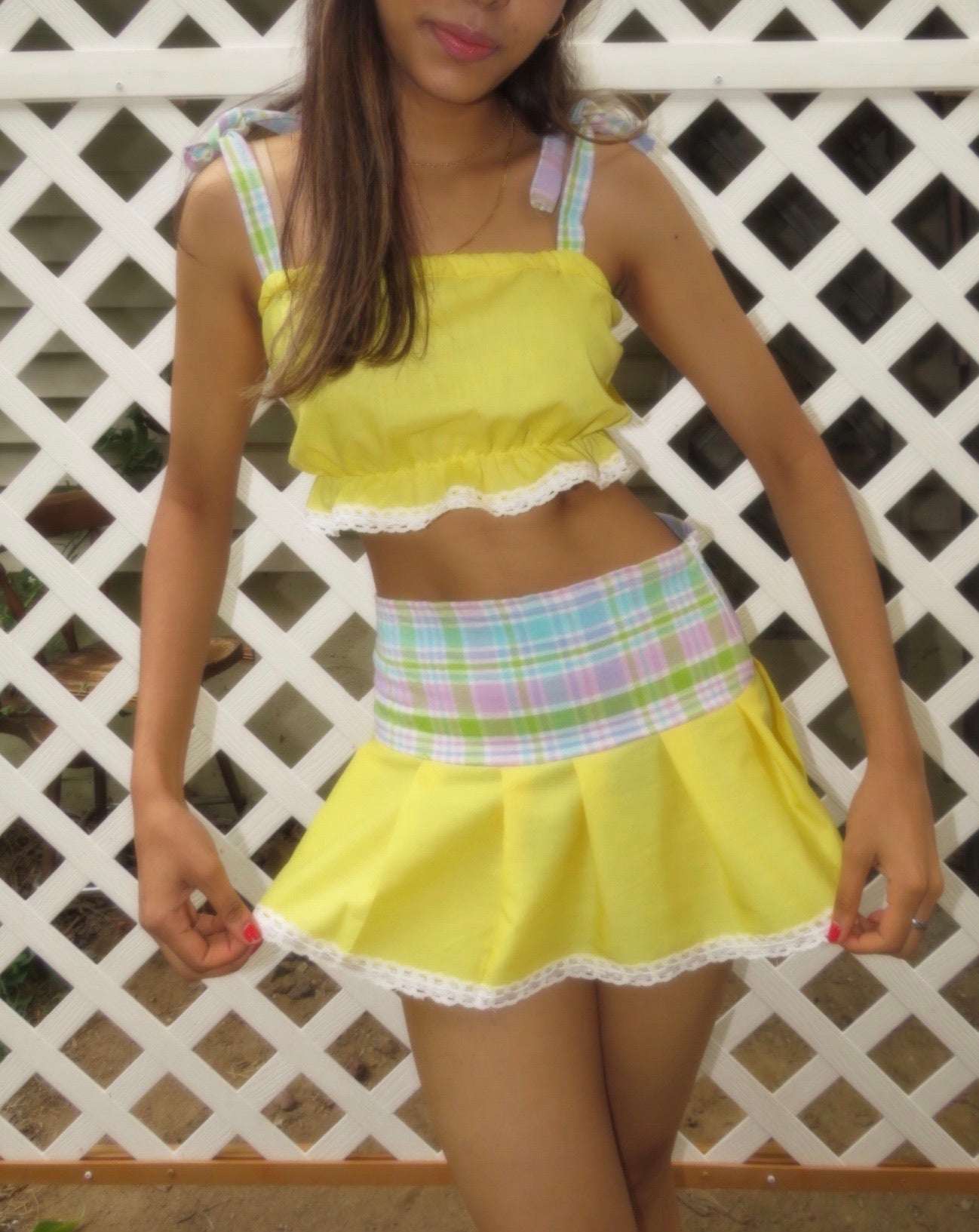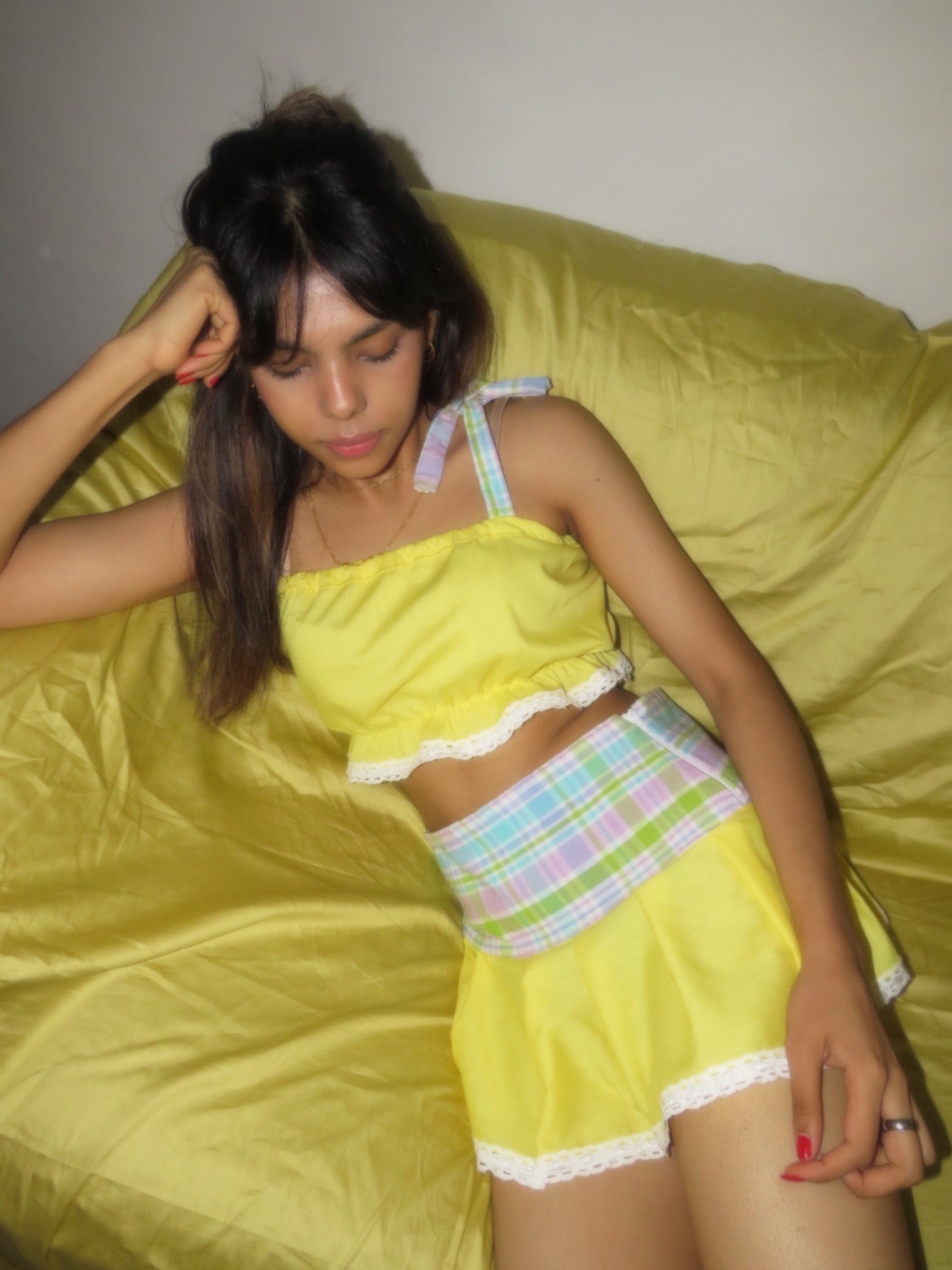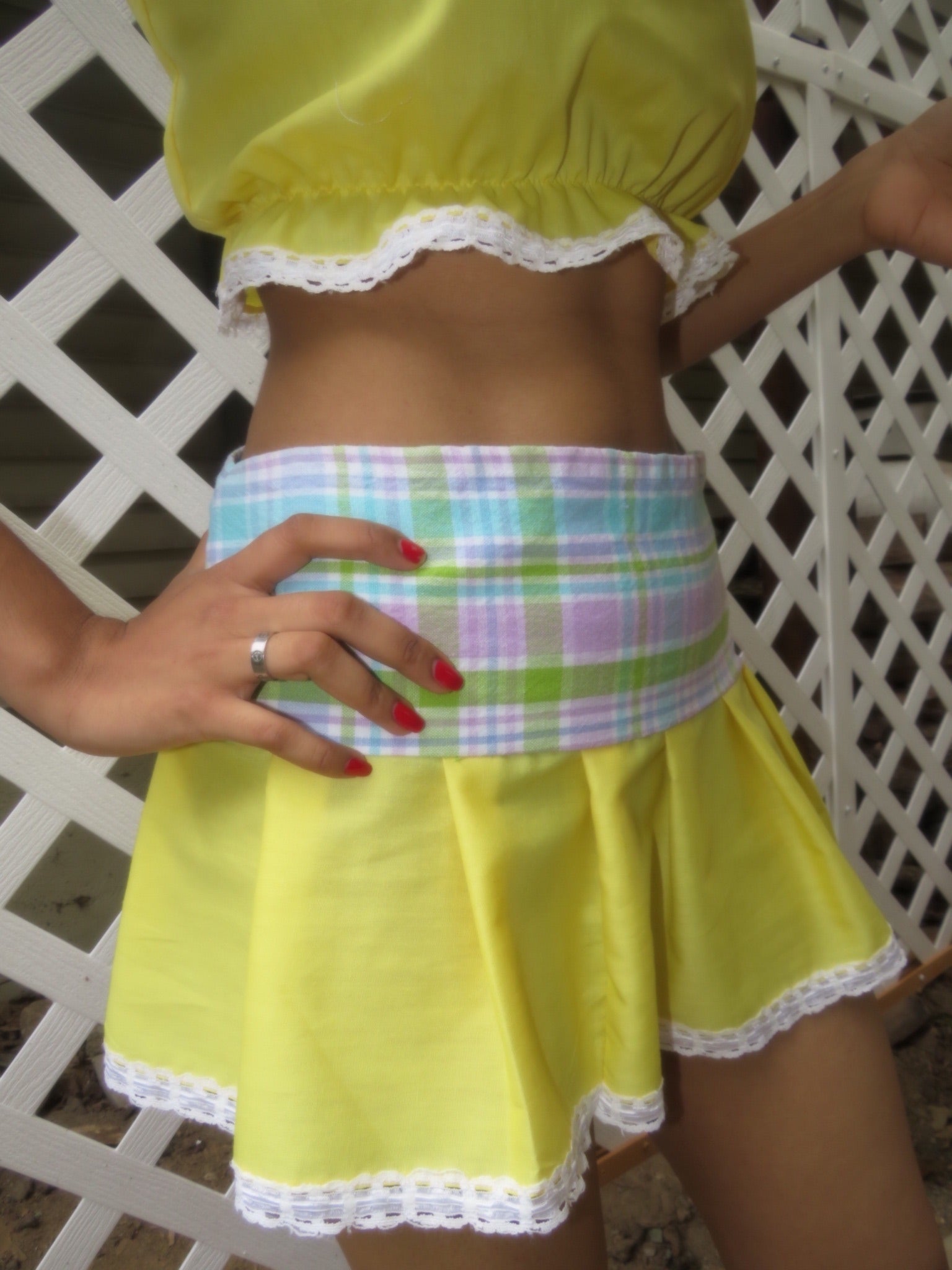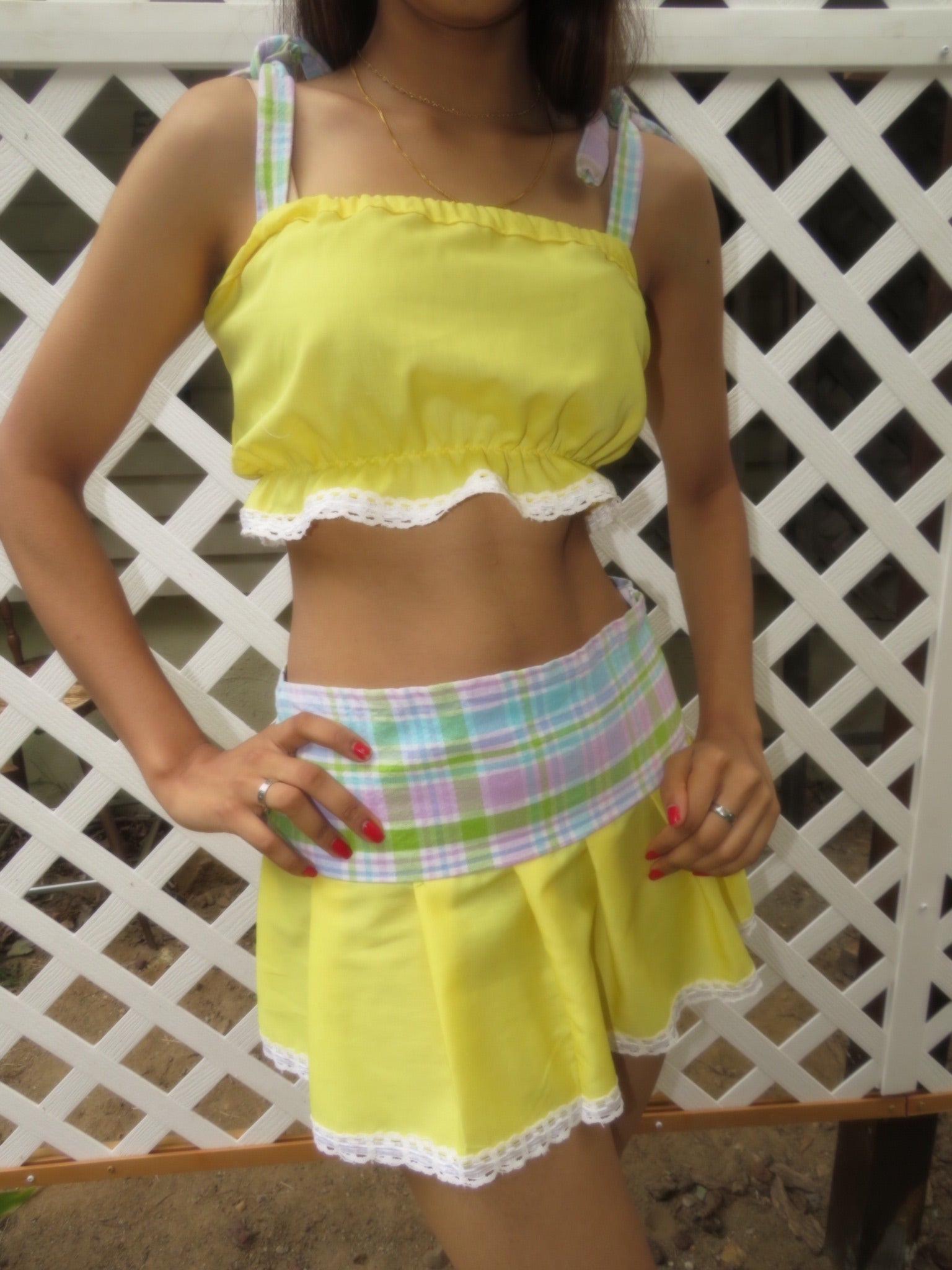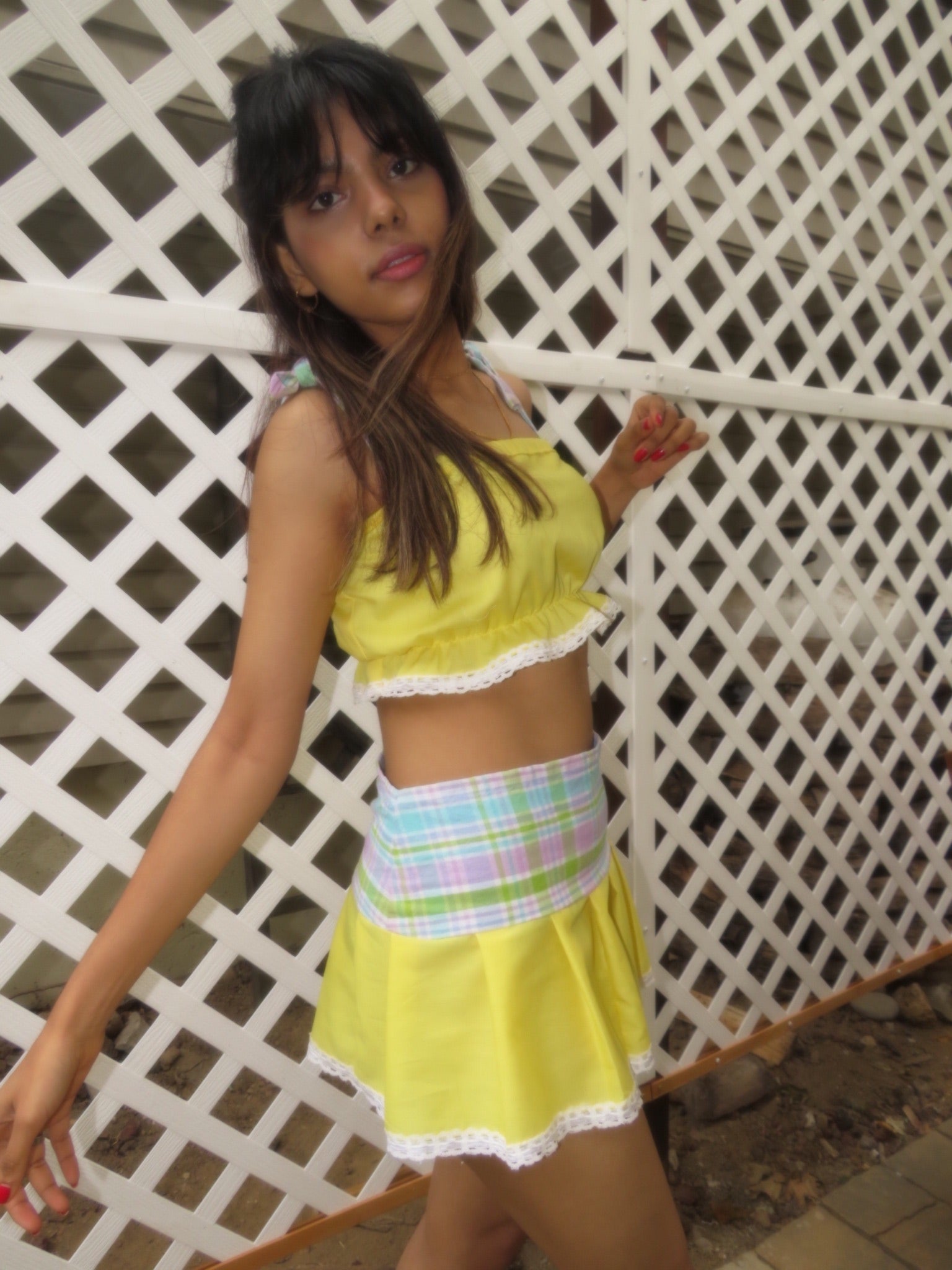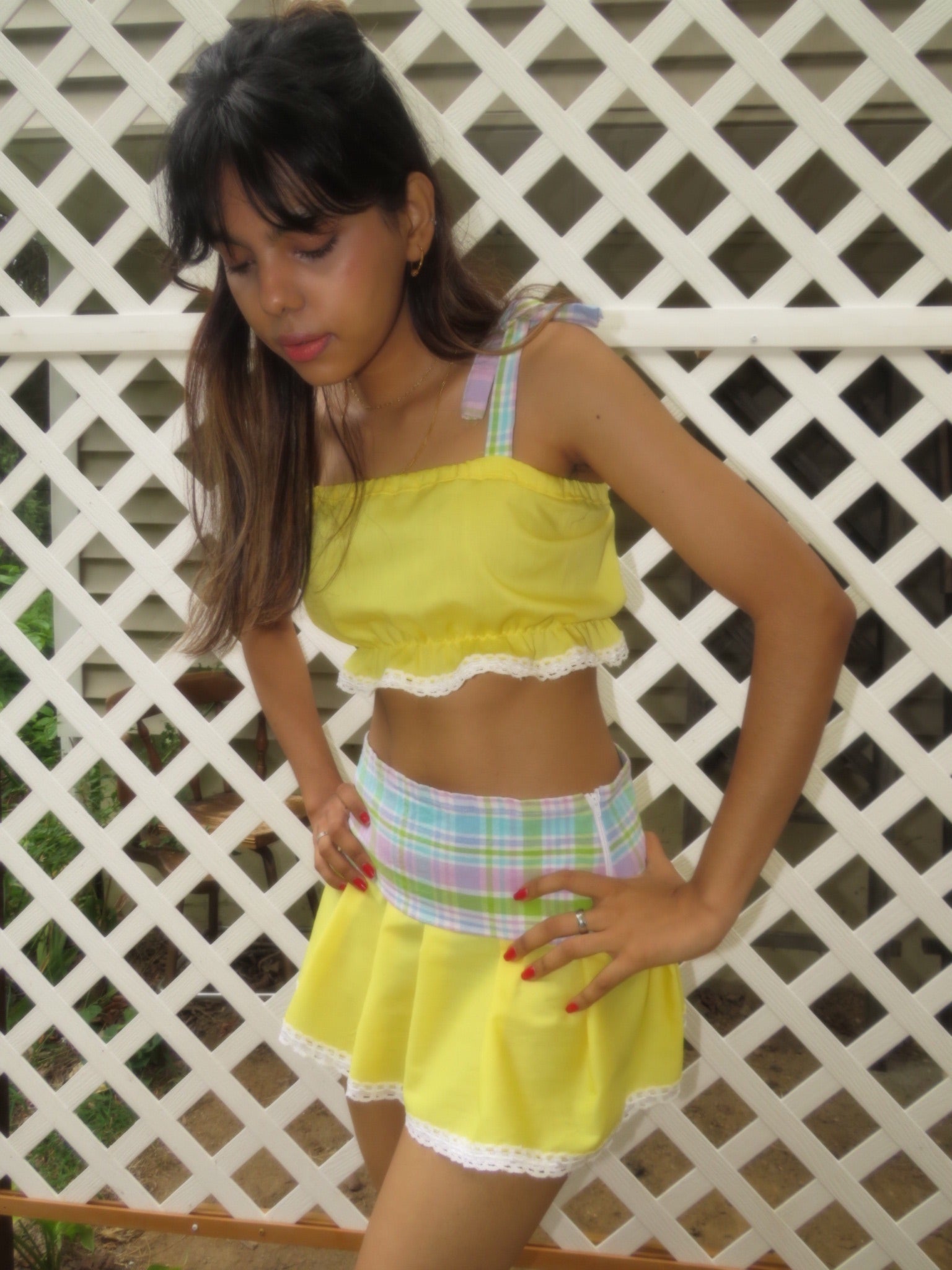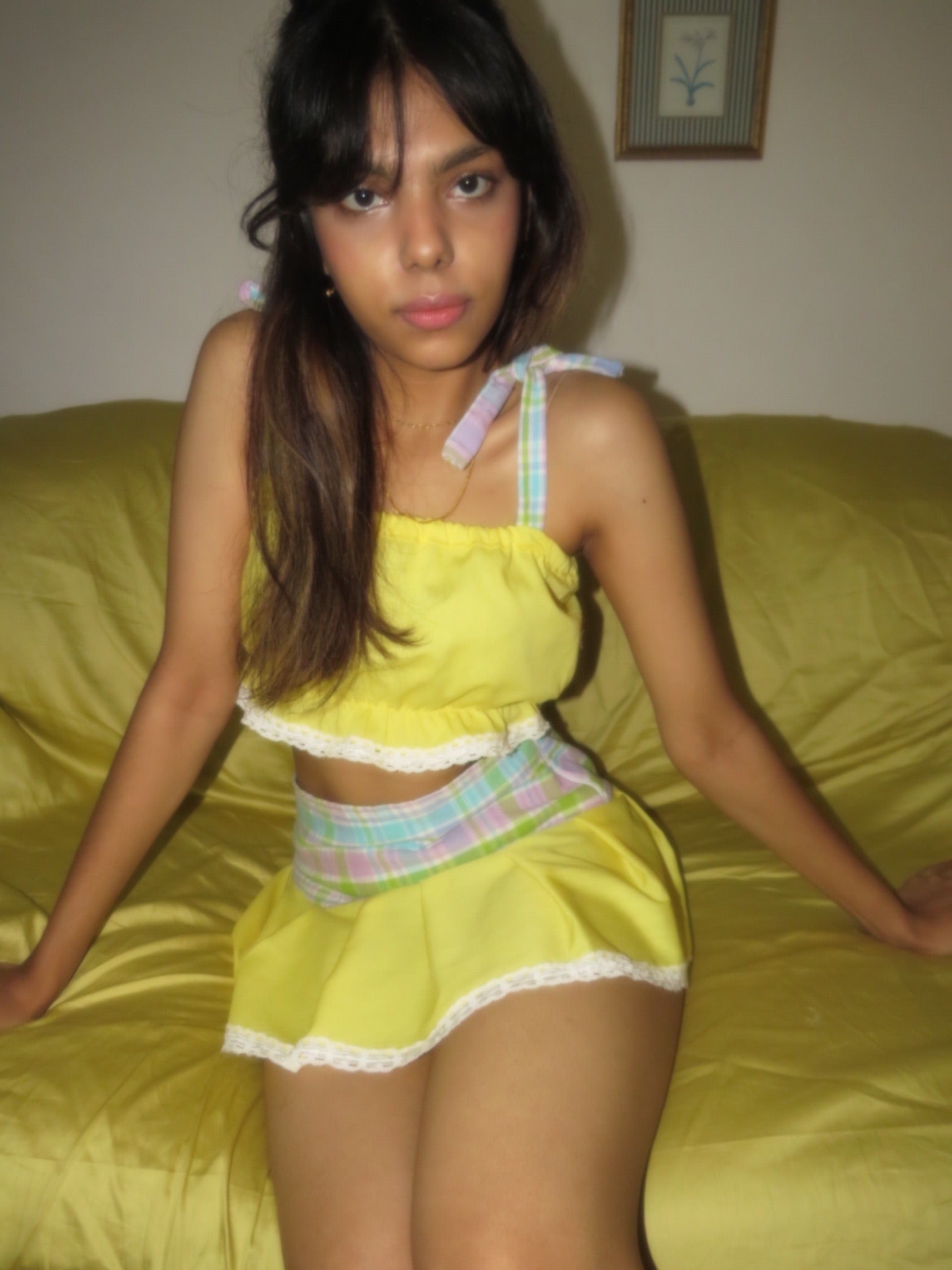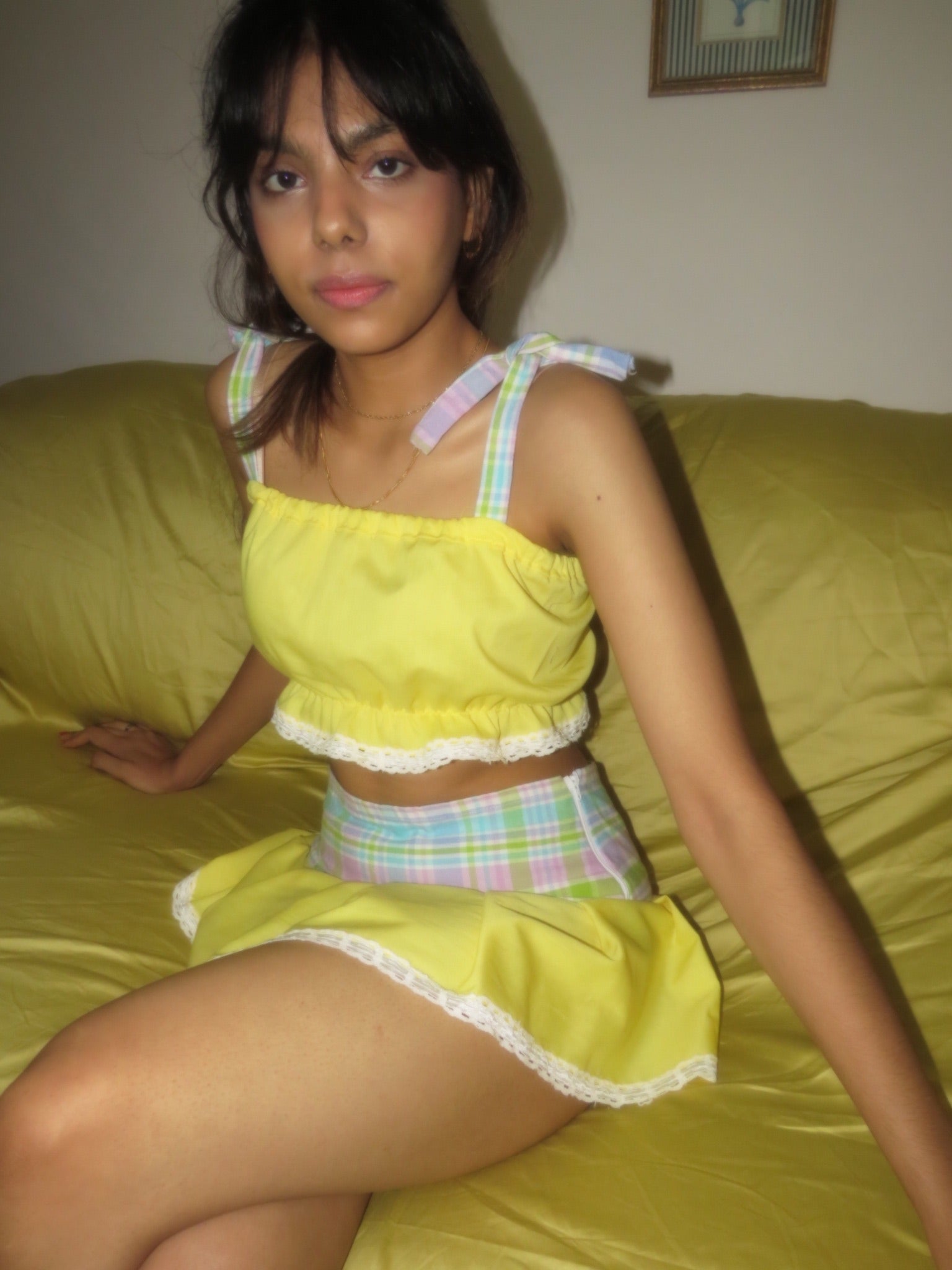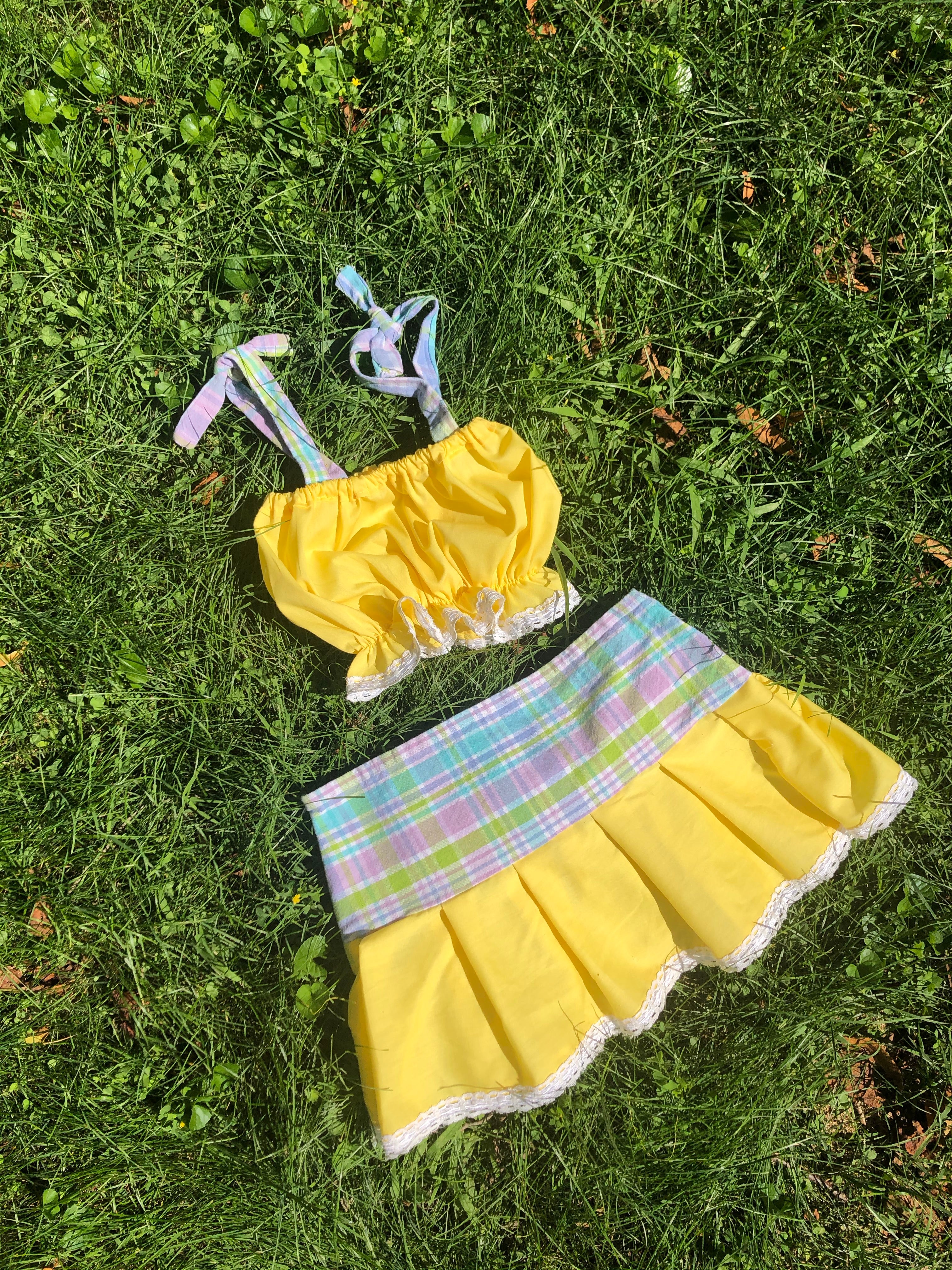 The Playground Set— Lemon Plaid Print
An original playful handmade matching set, crafted exactly to your individual measurements! (Please provide your bust, height, waist & hip measurements at checkout under 'notes'. Providing your standard sizing is also really helpful) 
A self-tie ruffled cropped tank and a mini pleated skirt. A pastel plaid vintage fabric paired with a vintage lemon lace cotton. Each item can be paired with other pieces in your wardrobe. 
Entirely handmade from 100% recycled materials. Extremely limited quantities. Model Fahmida is 5'8 & wears a custom top and skirt. 
Why I'm Special: 
 I'm a matching set! 
 Can be styled separately! 
I'm Made Out Of: Recycled Cotton & Recycled Polyester
Delicately Hand-Made By: Nicola
Hand Made in: USA
Hours of Production: 5
Wear Me to: