Hello! Welcome :) Flat rate shipping of $6.95 on all orders in the US.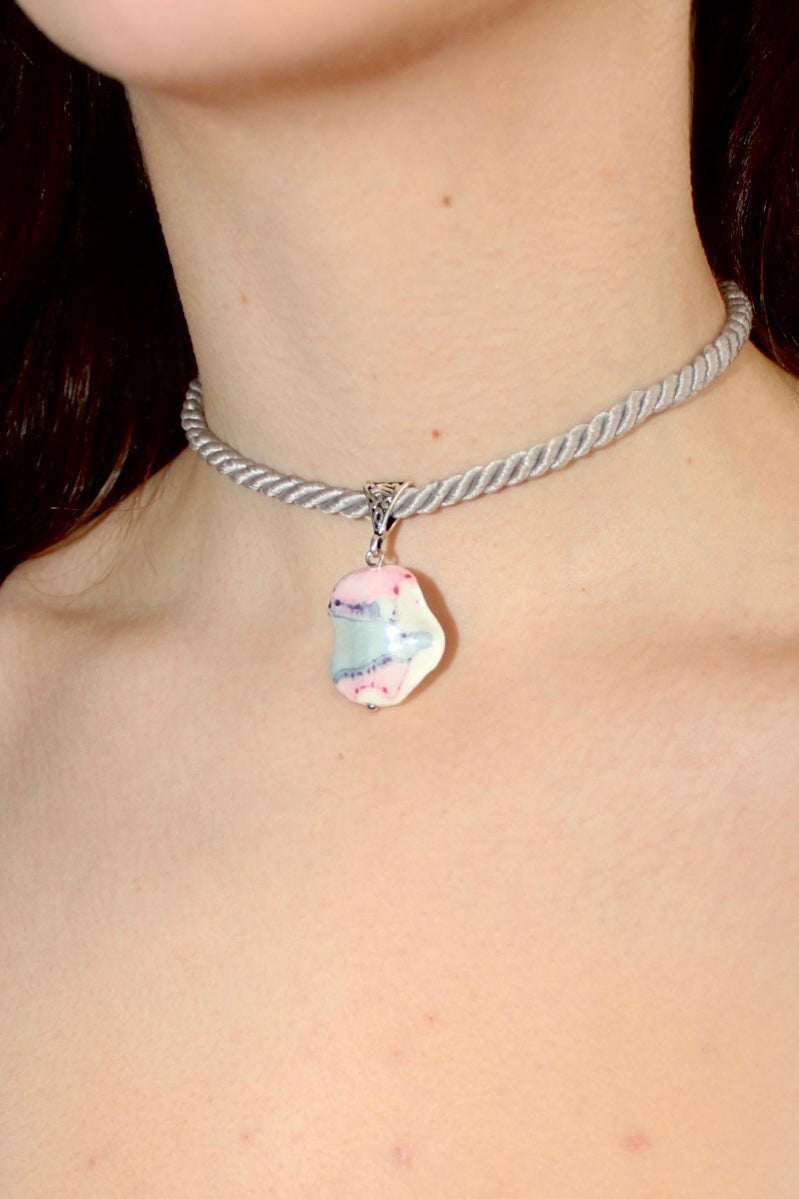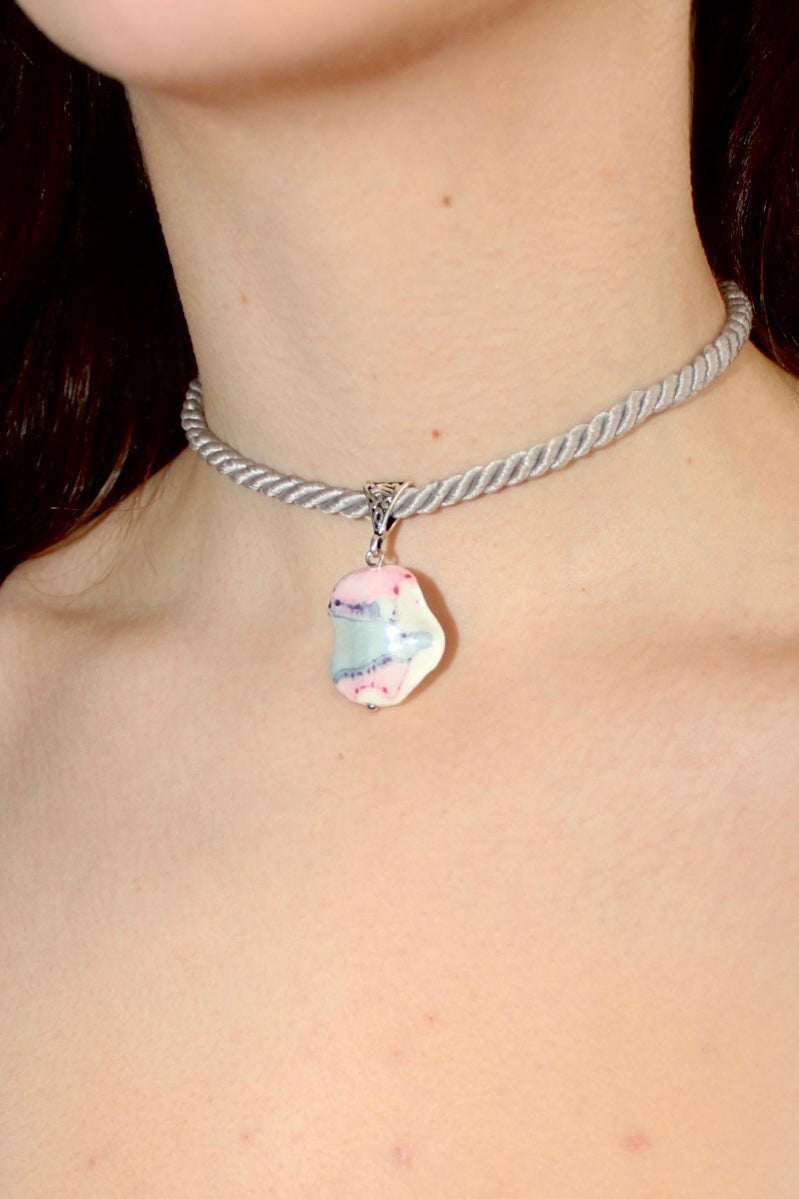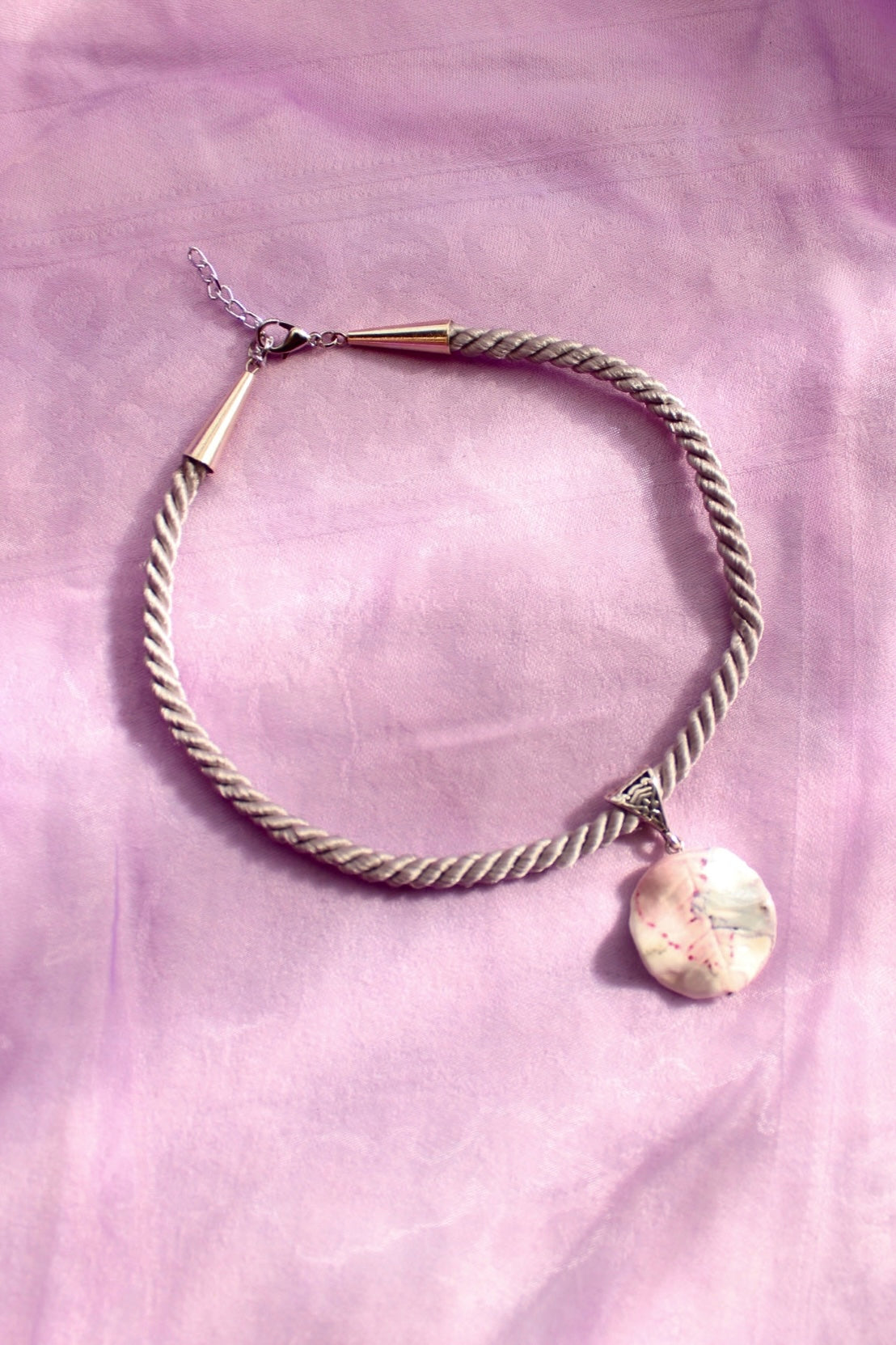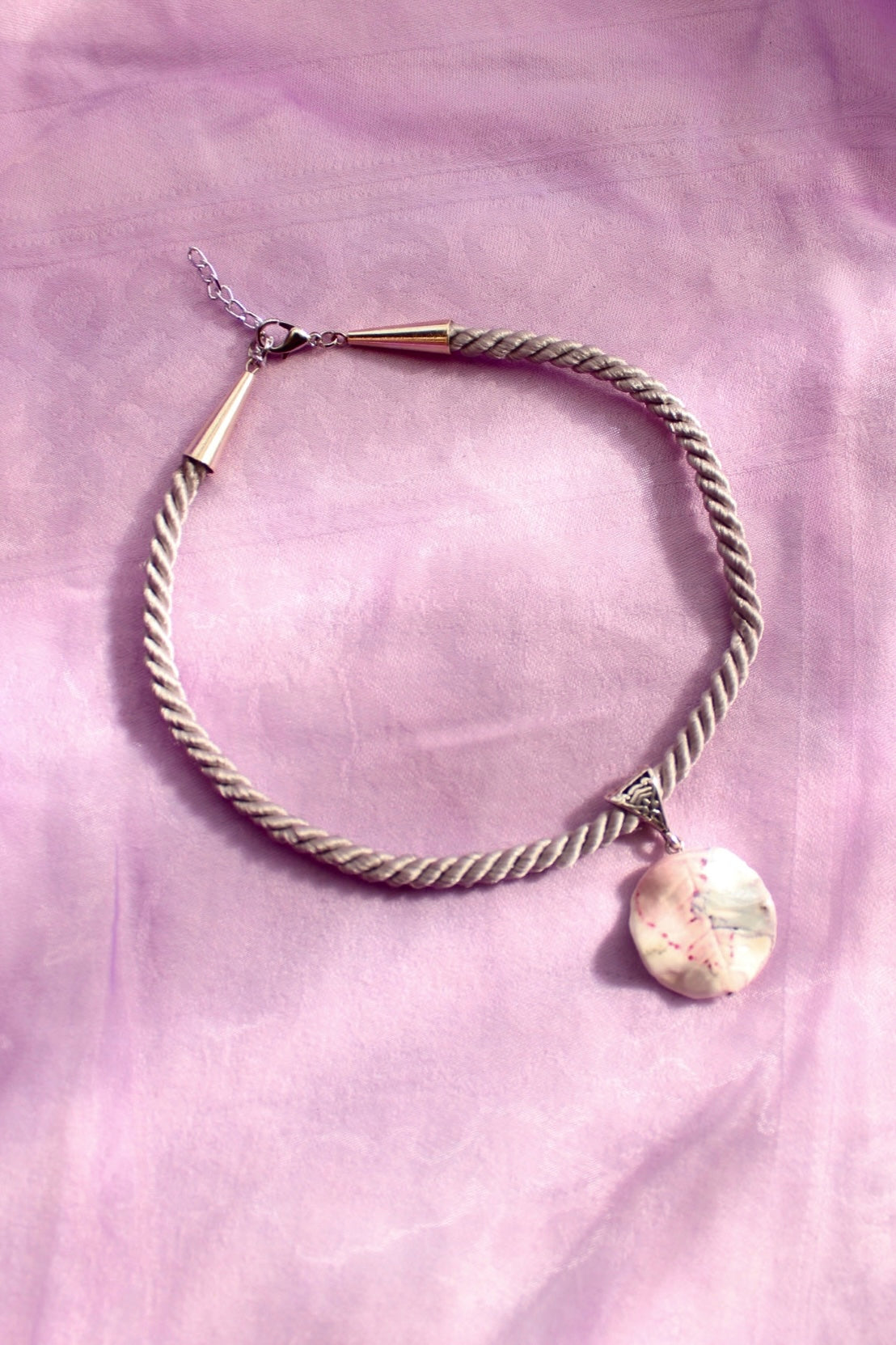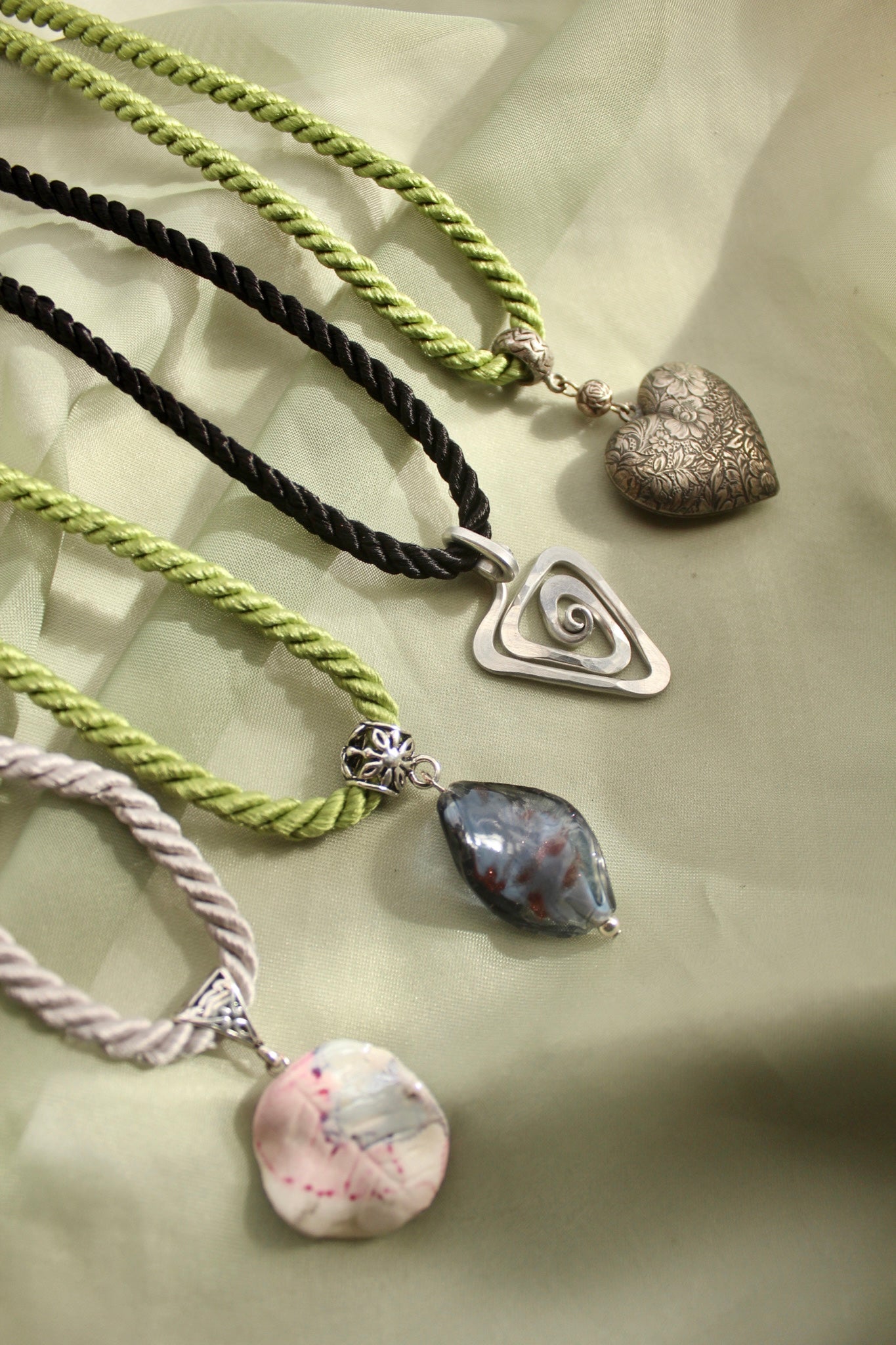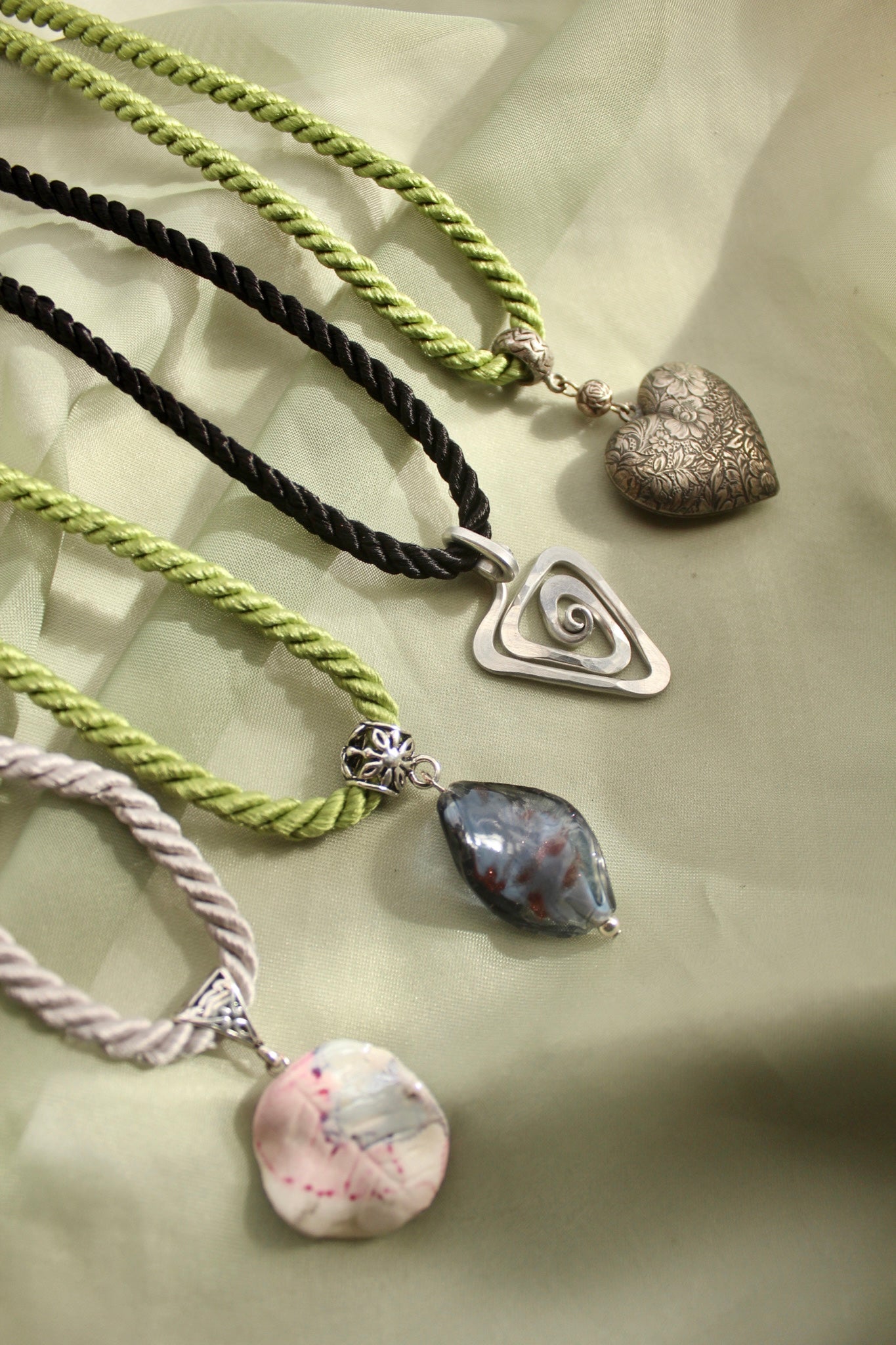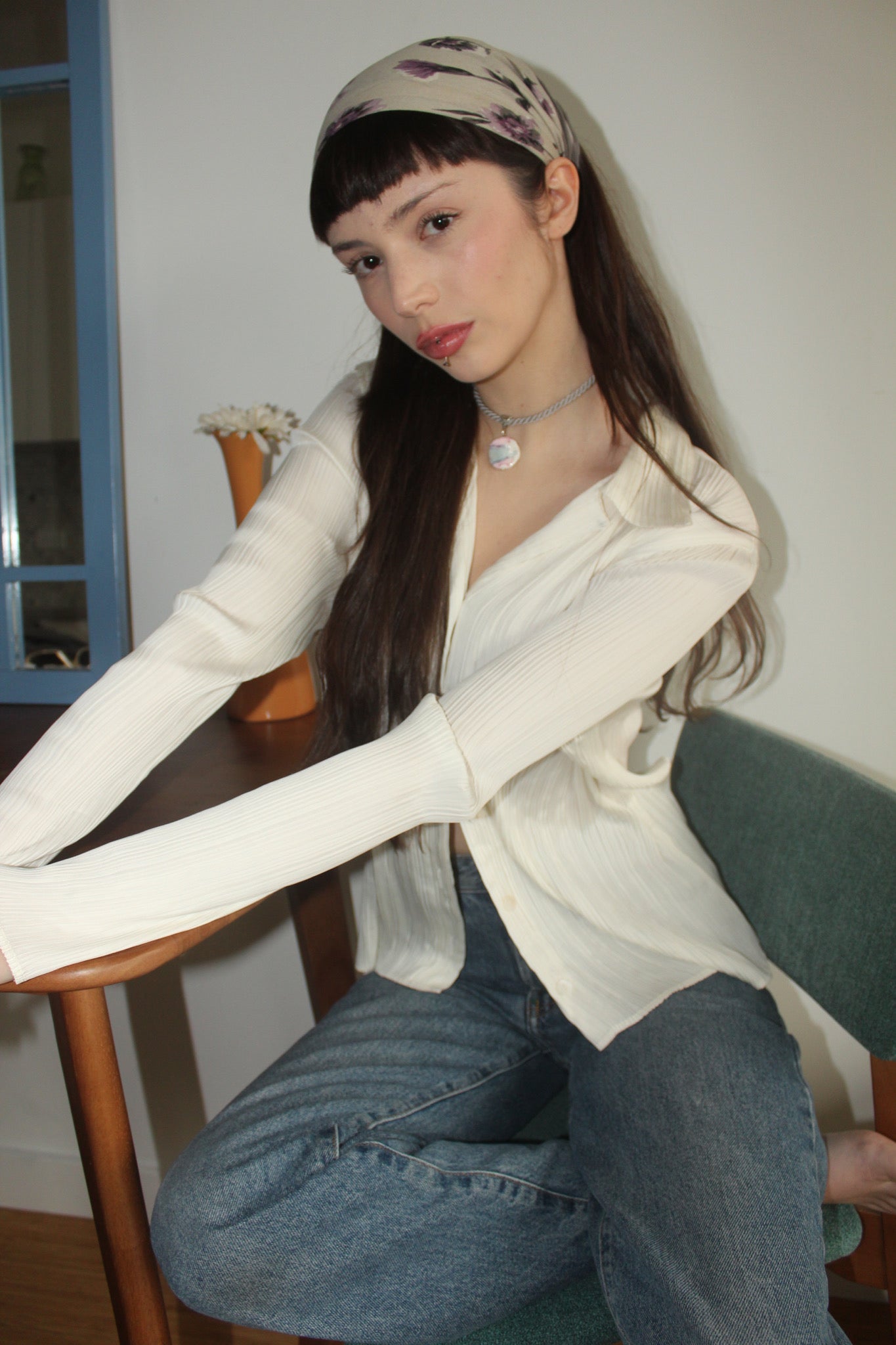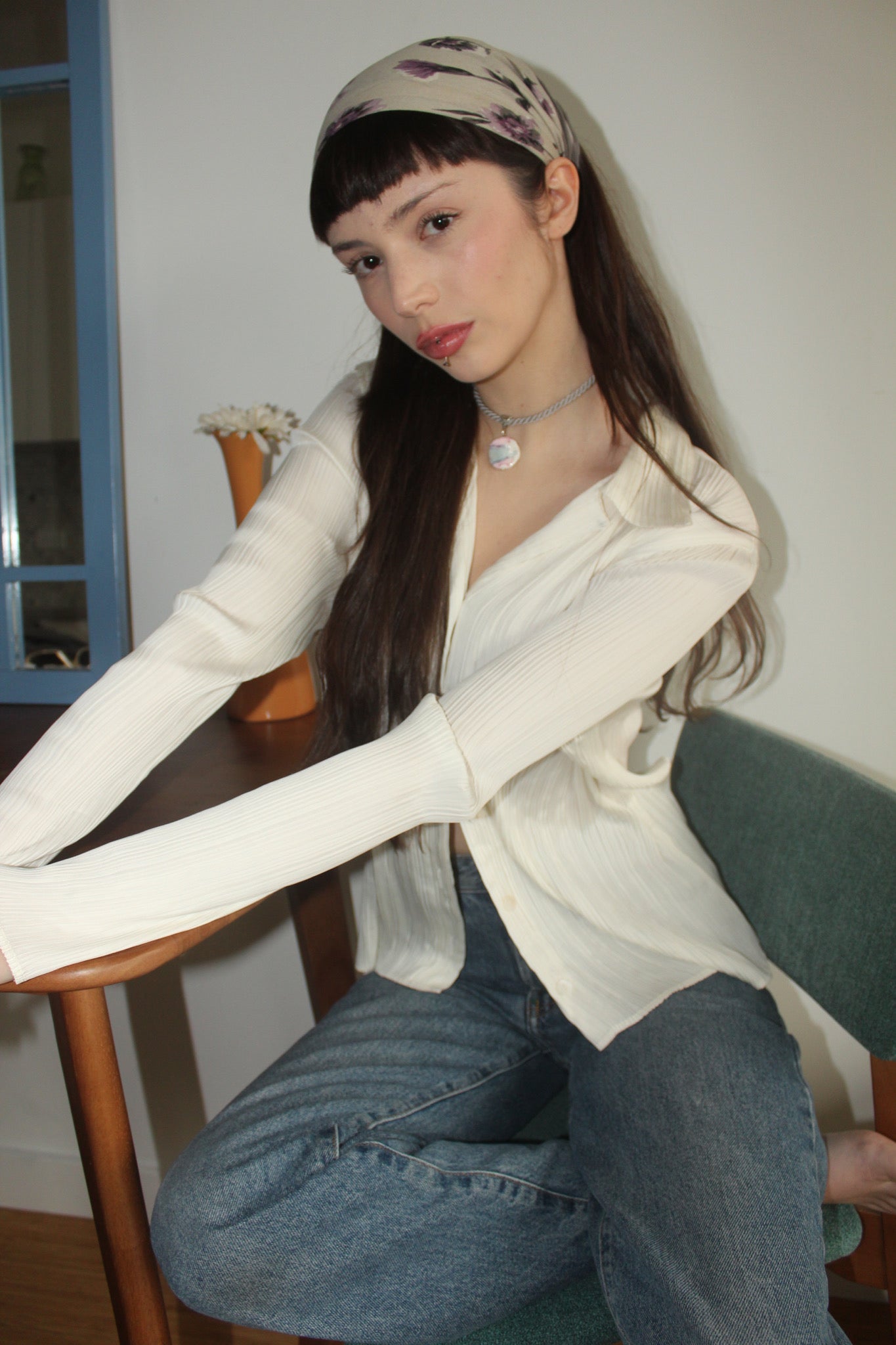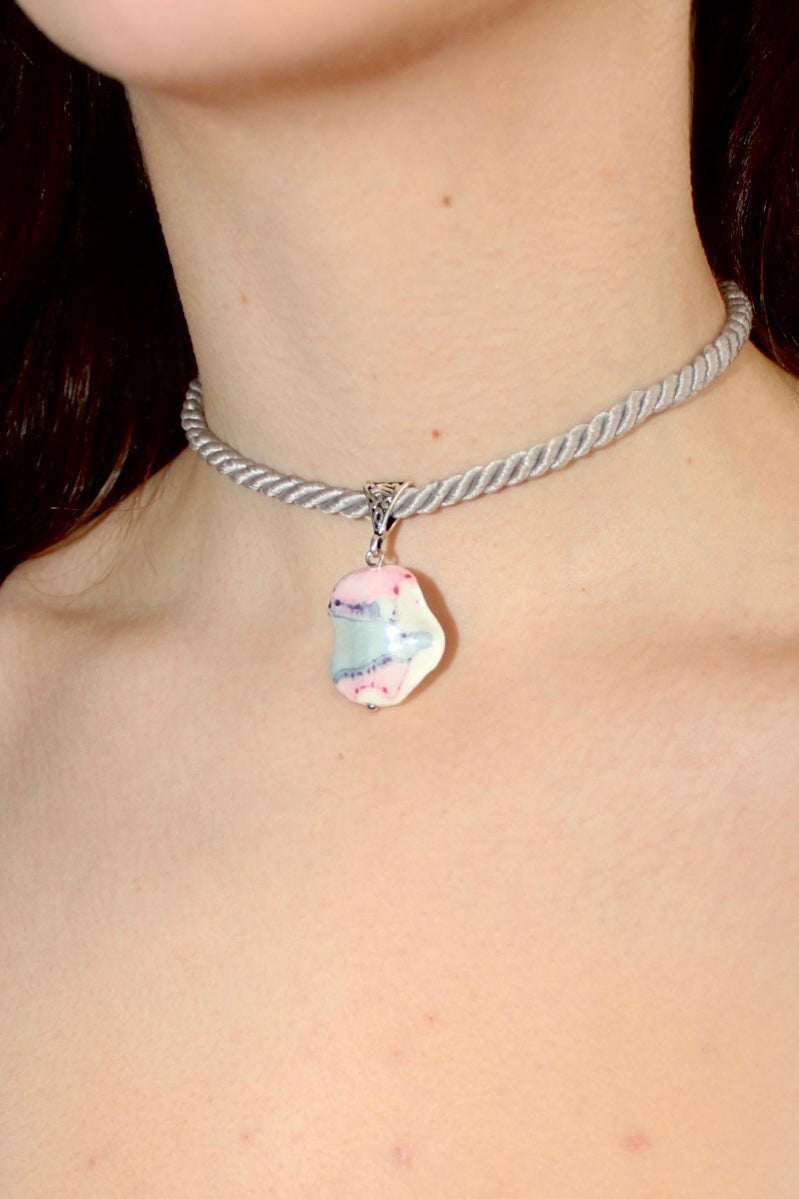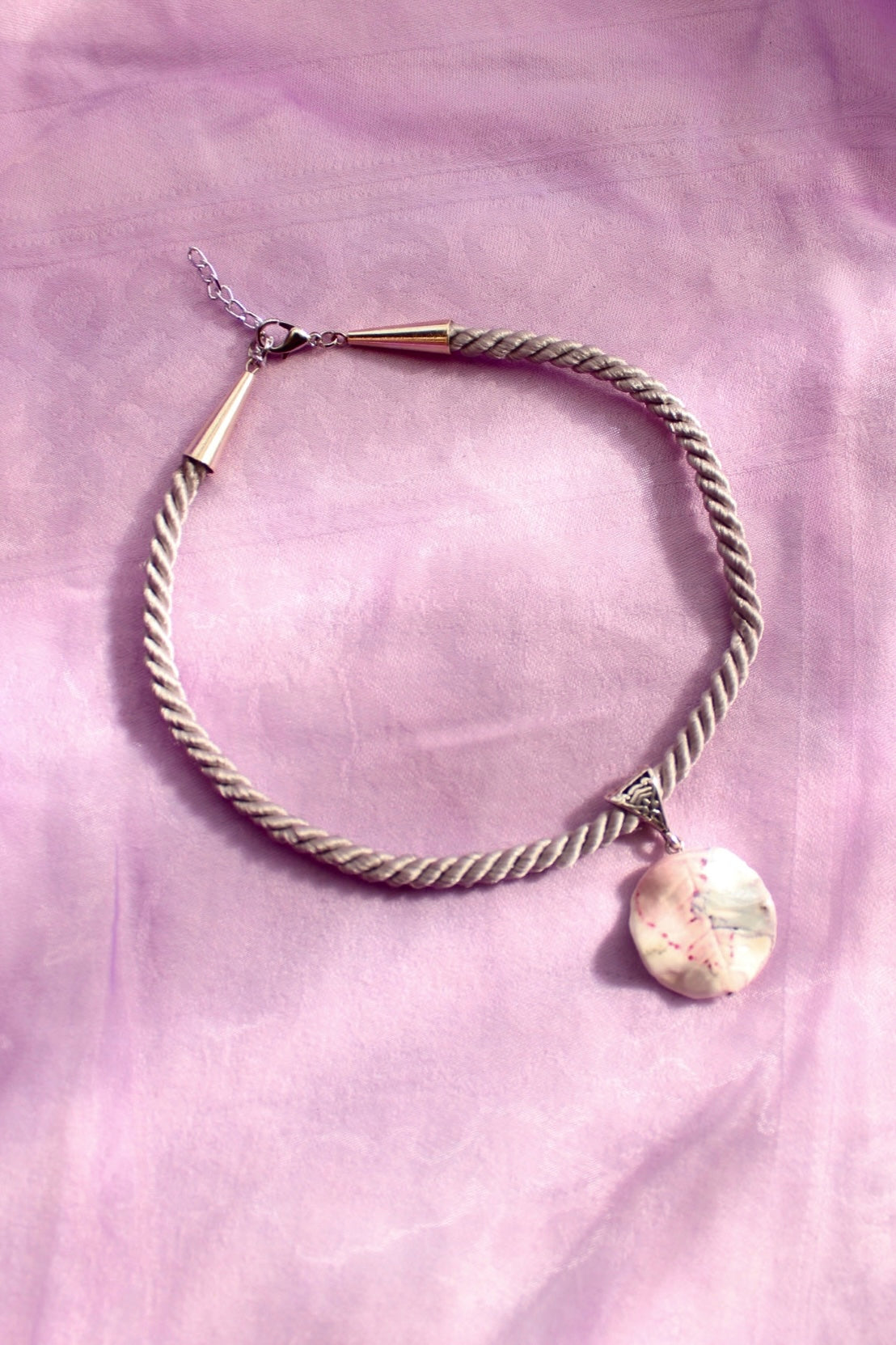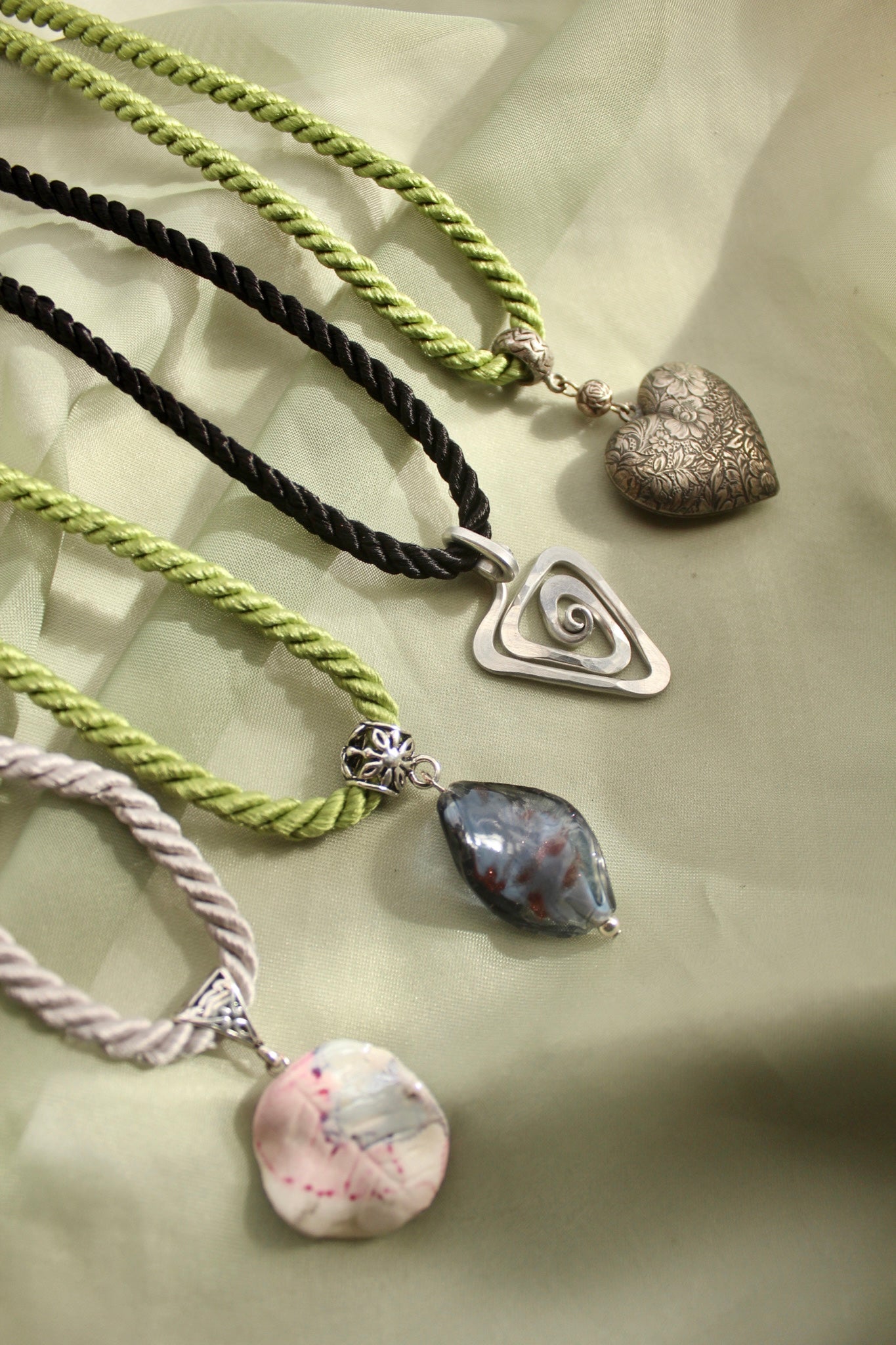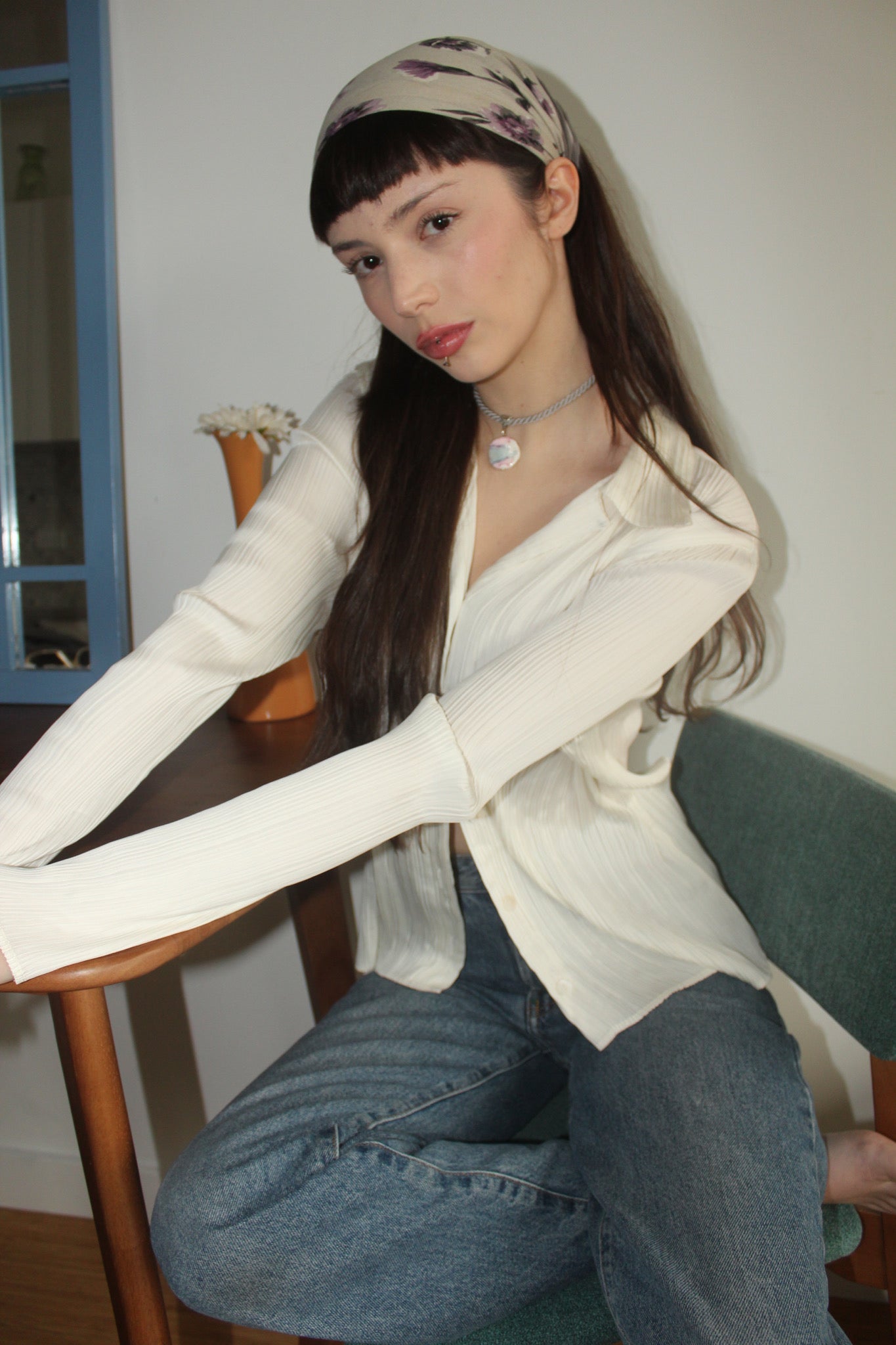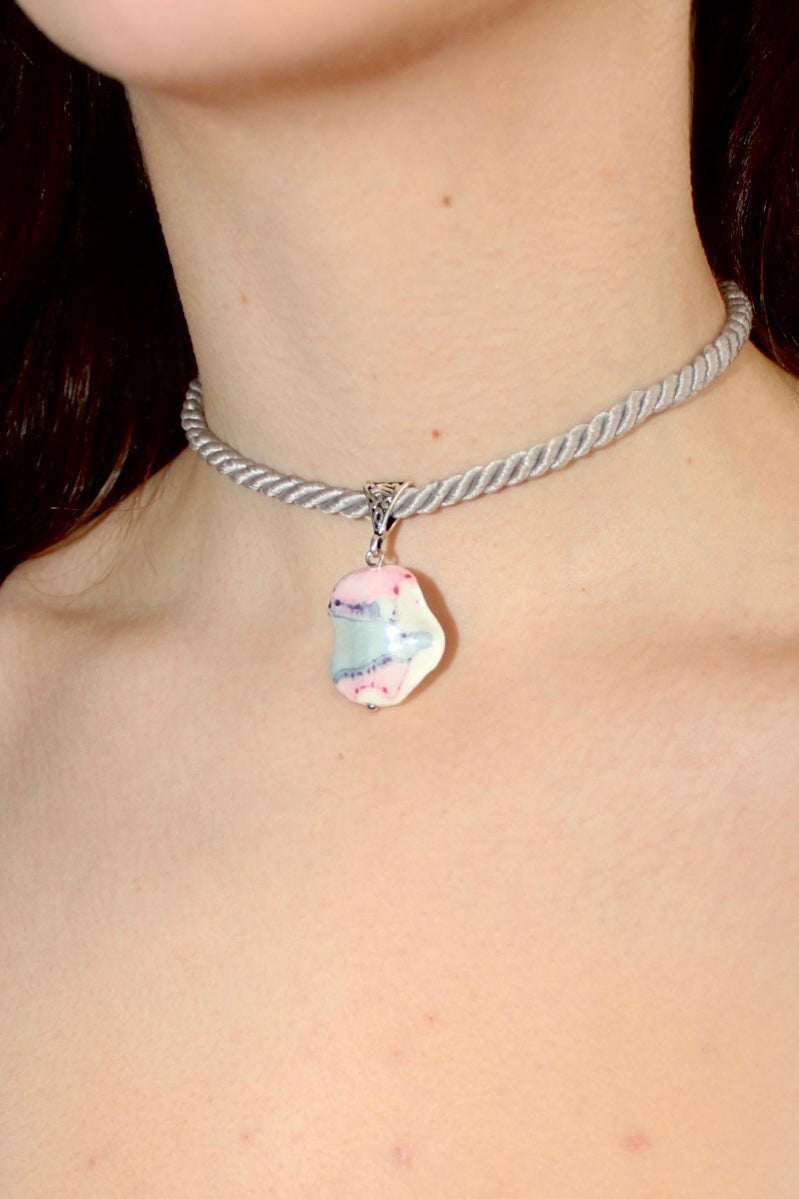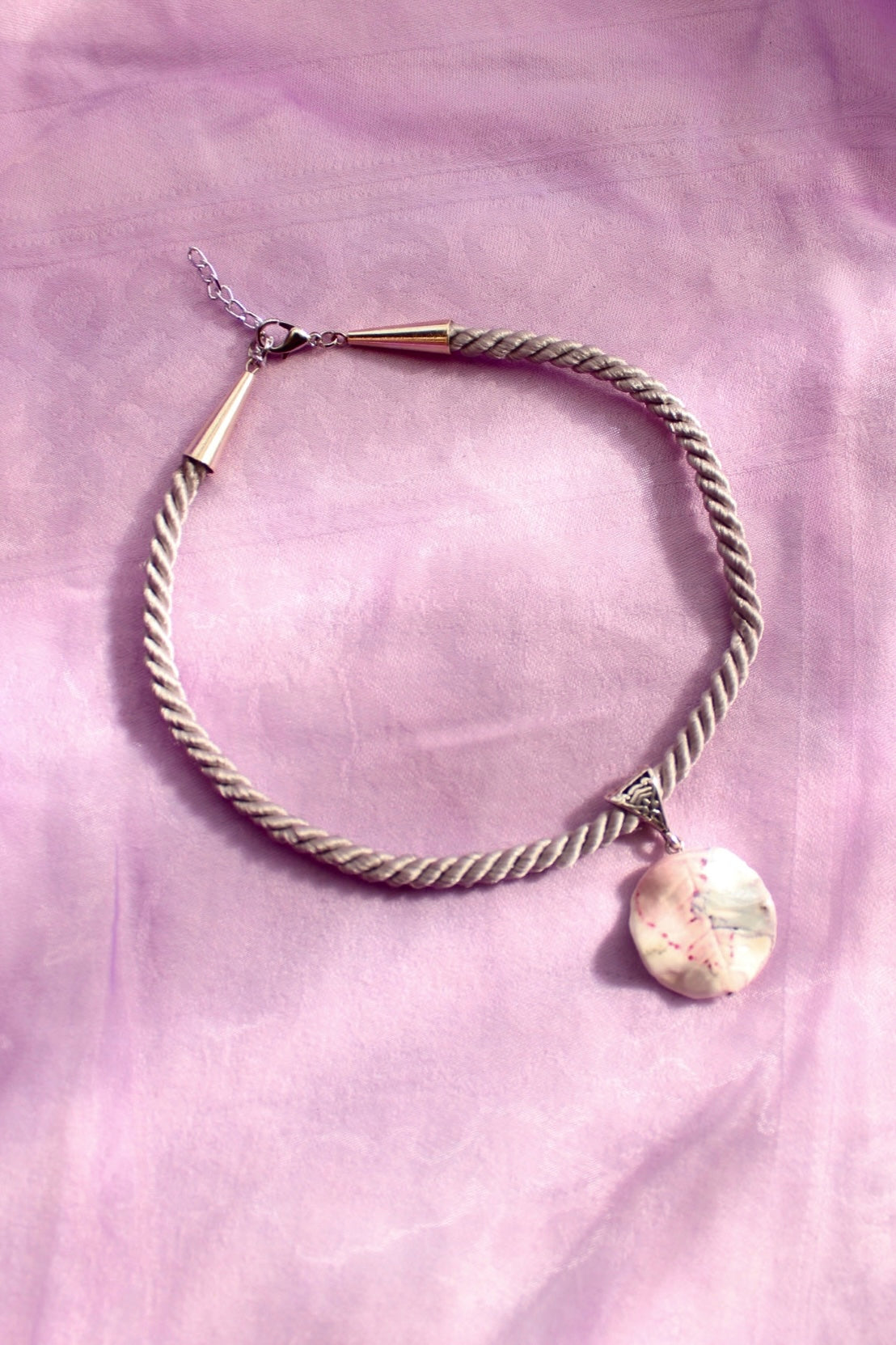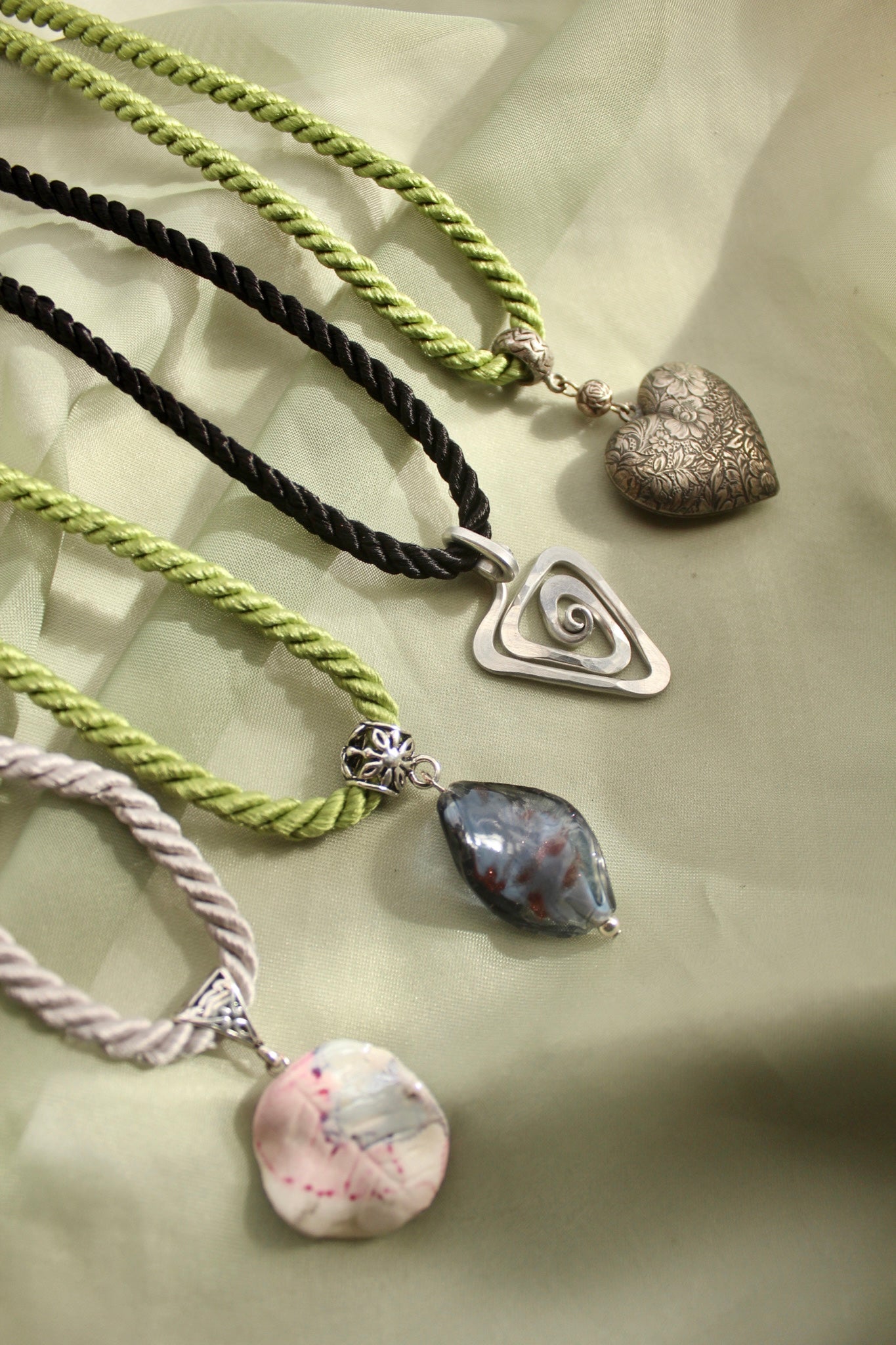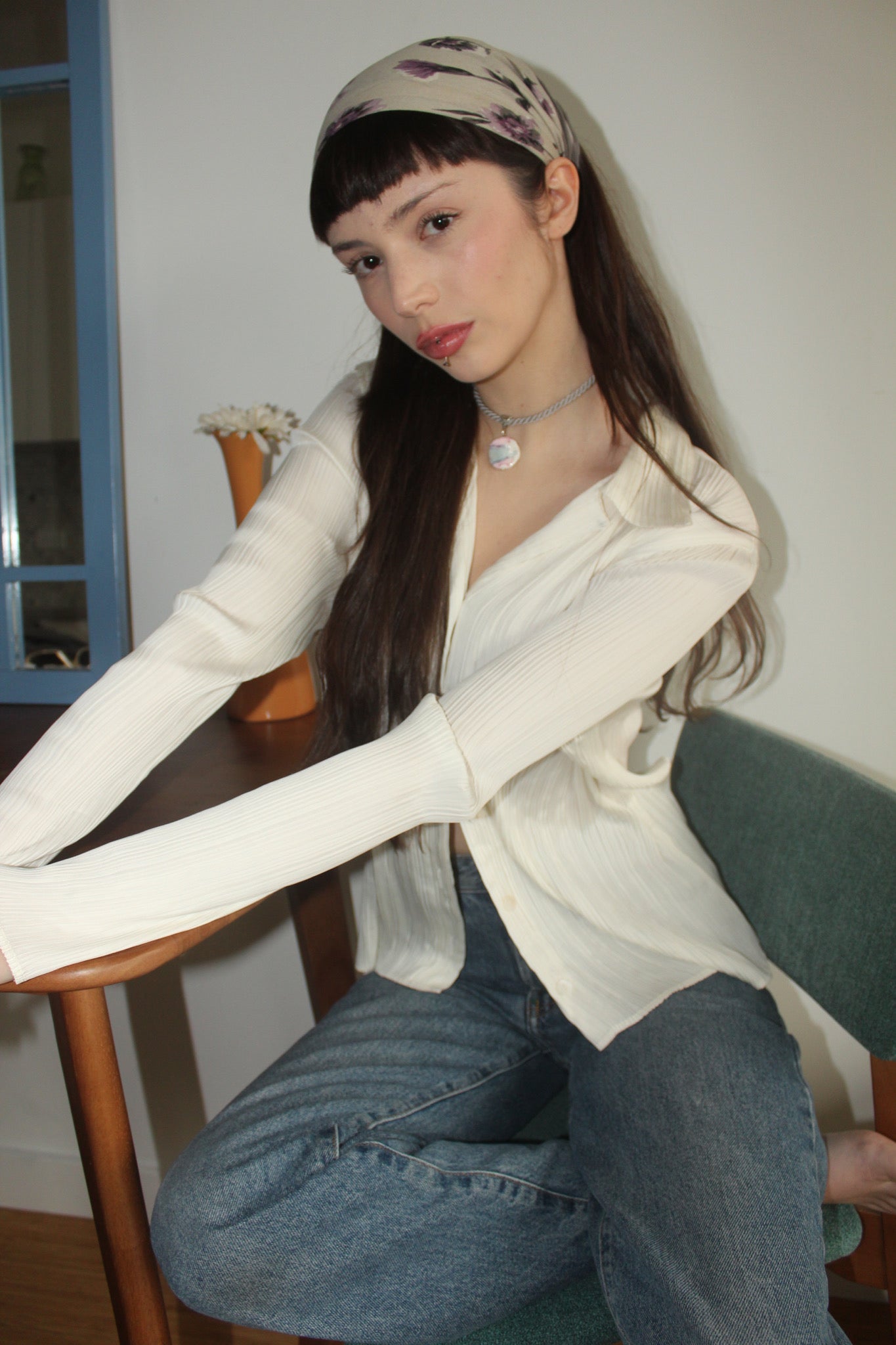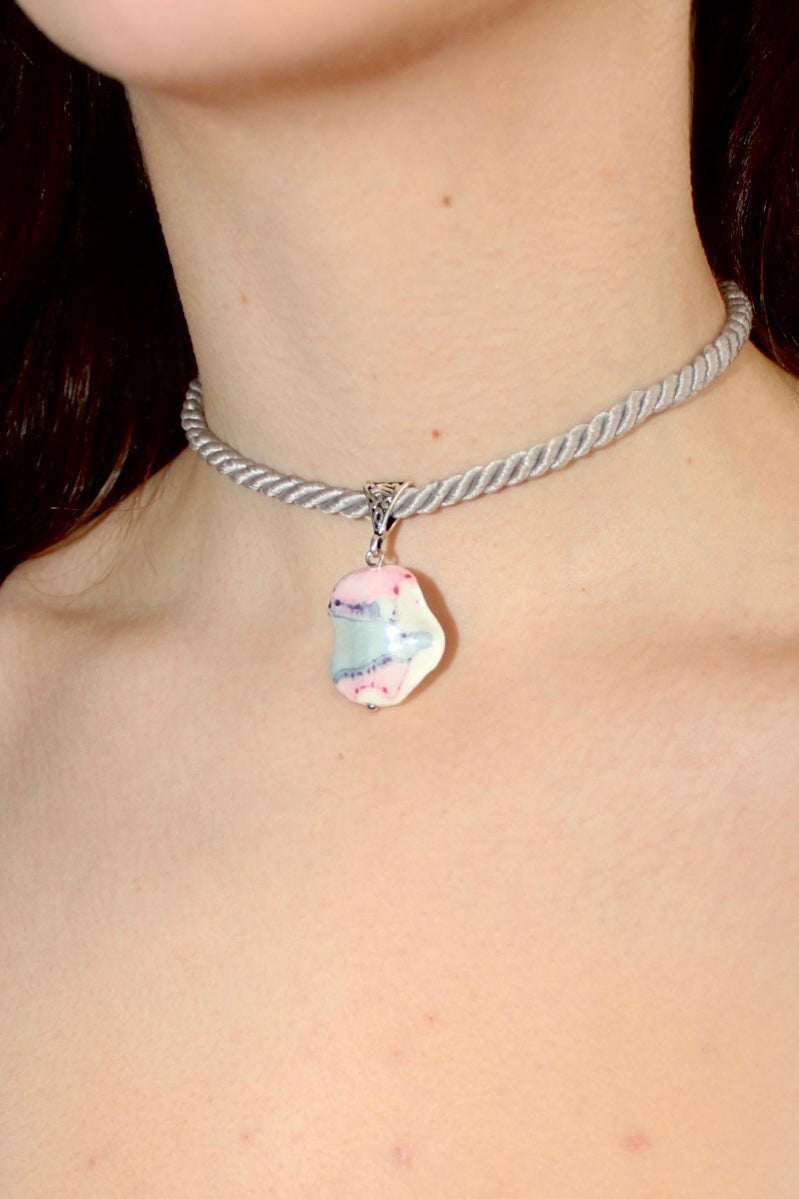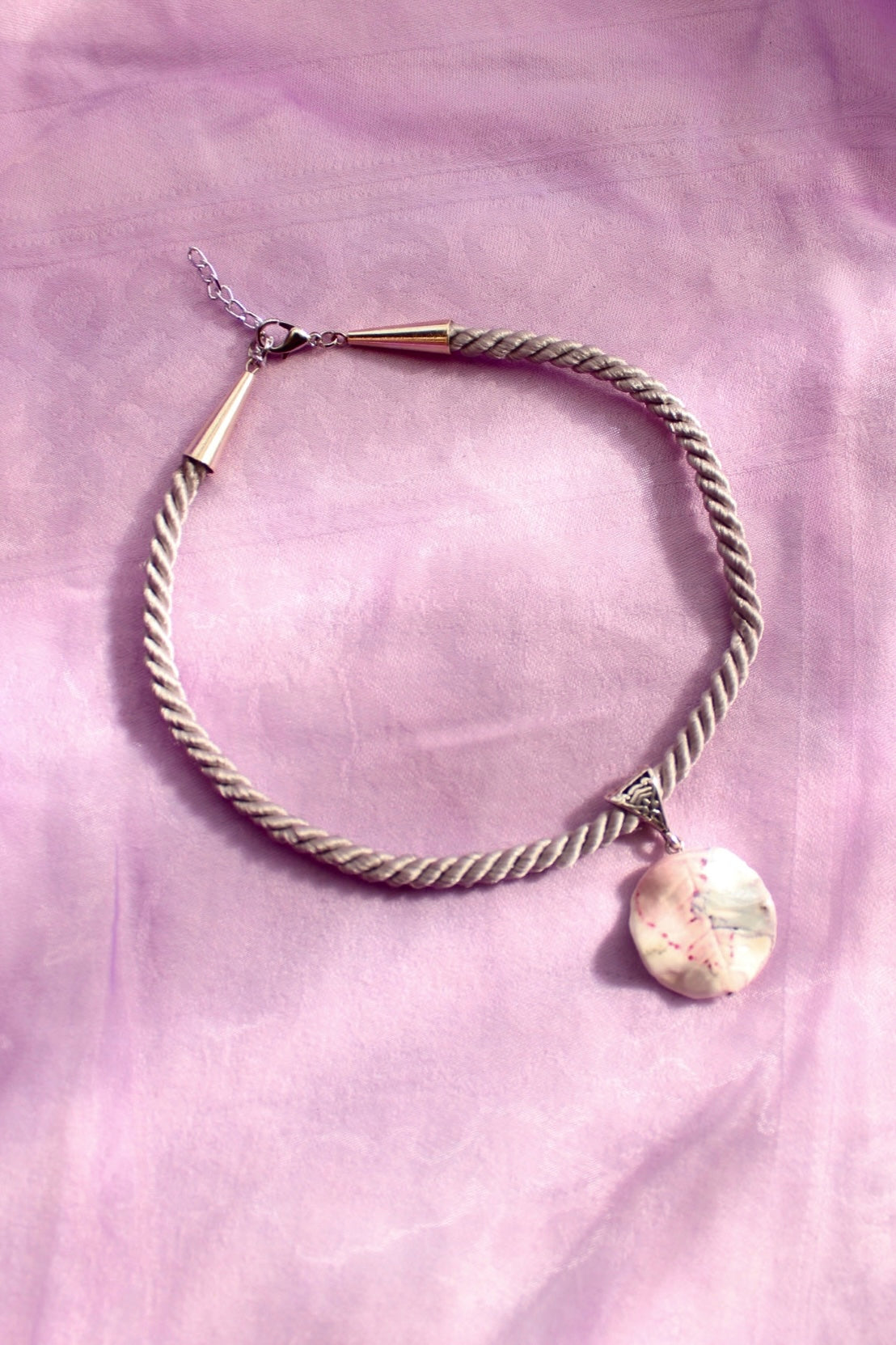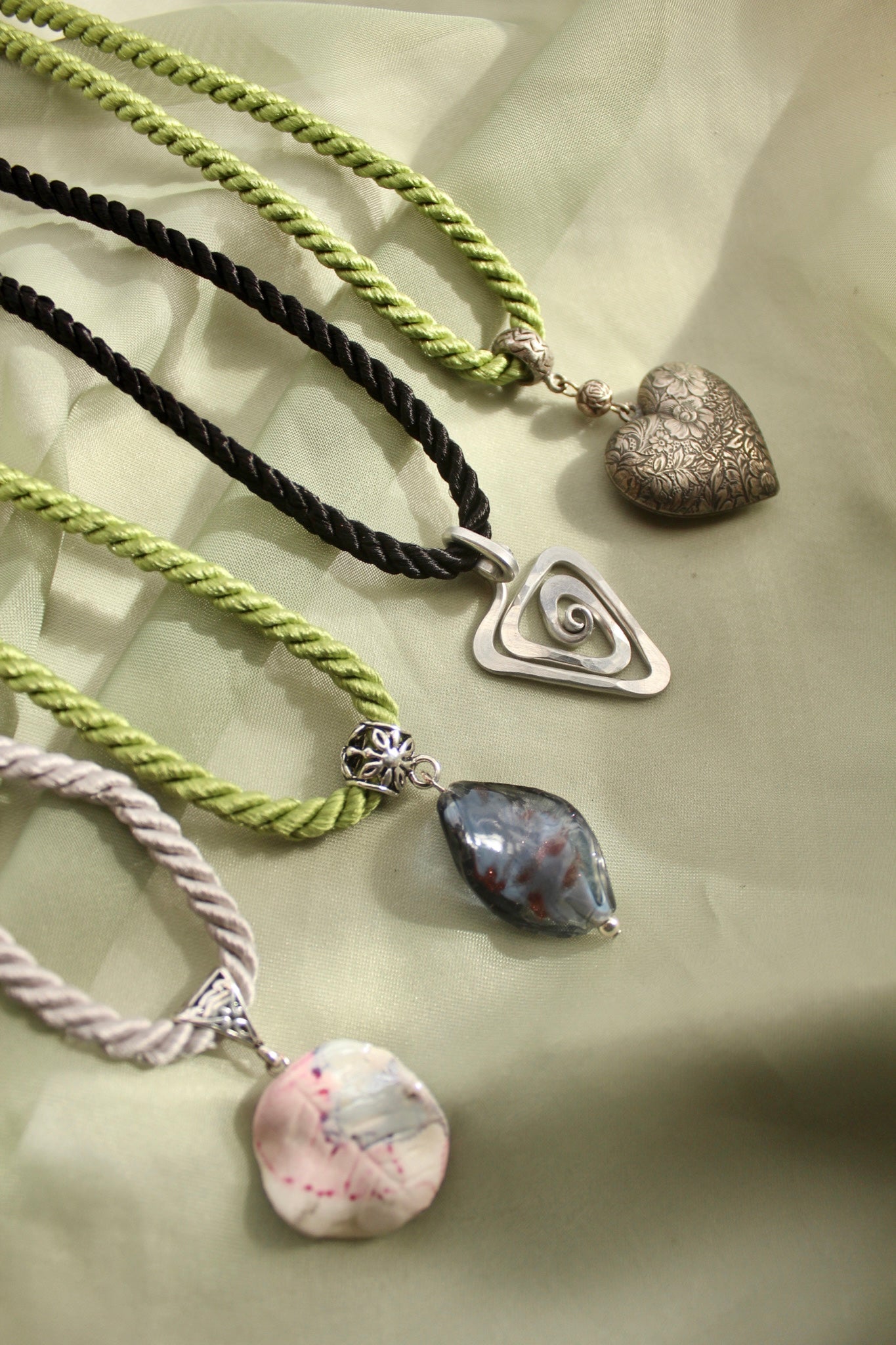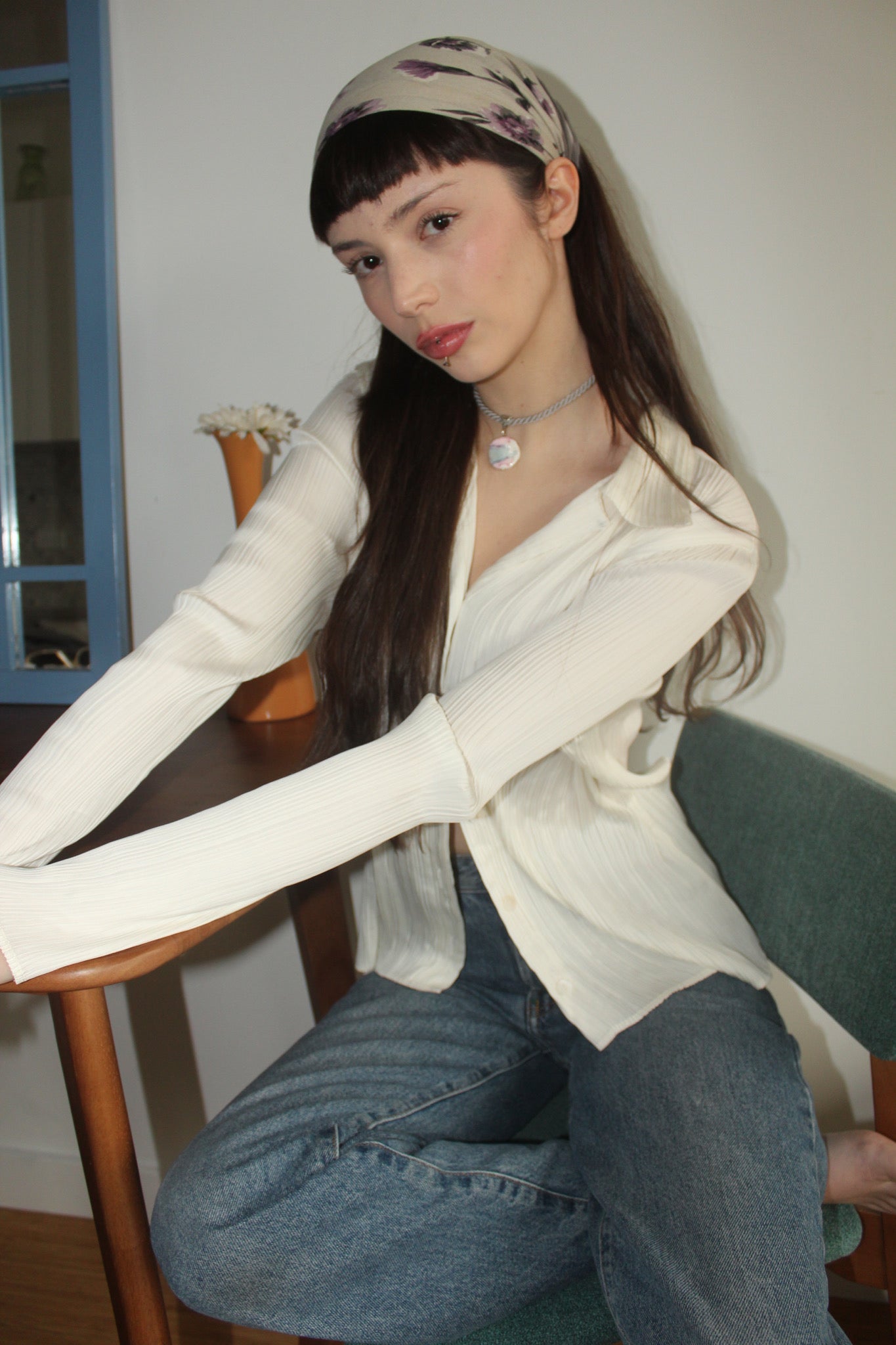 Floral Stone Pendant Rope Choker
As part of our Handmade Rope Choker collection, this unique choker has a floral stone-like pendant on a silver grey soft rope cord with a clasp in the back. 
Only 2 available! 
Handmade to order in our studio in Connecticut, USA.  

Material of rope cord: cotton, rayon, poly
Length: 13 inches around. (If would prefer a custom length, please specify in the notes section at checkout).