Hello! Welcome :) Flat rate shipping of $6.95 on all orders in the US.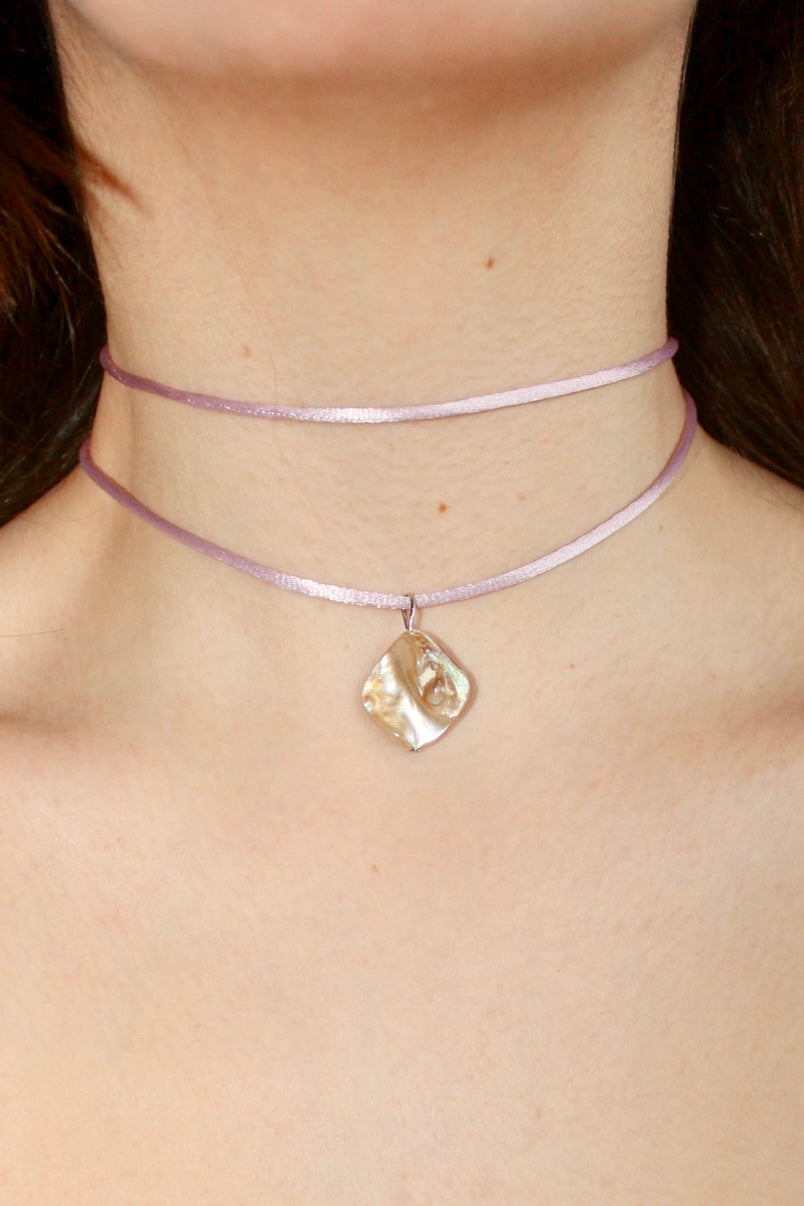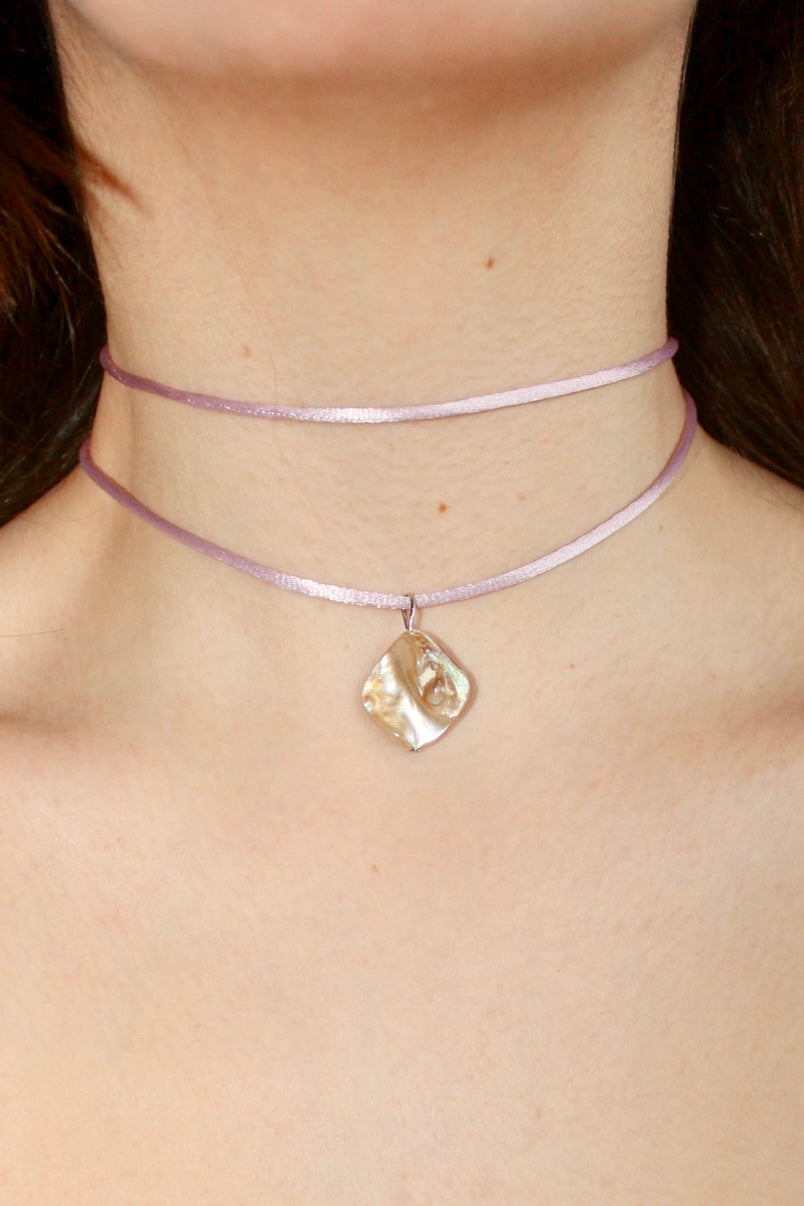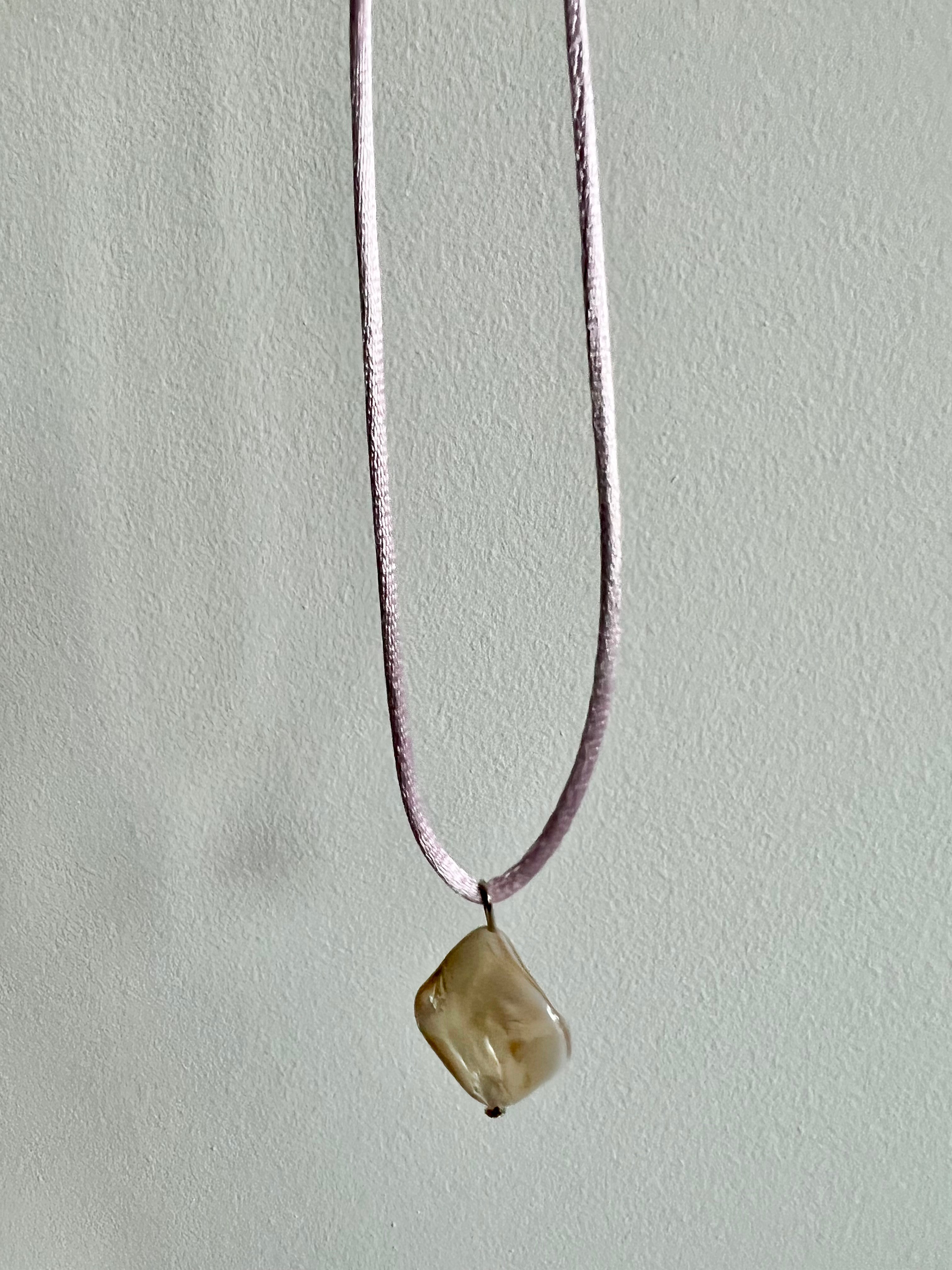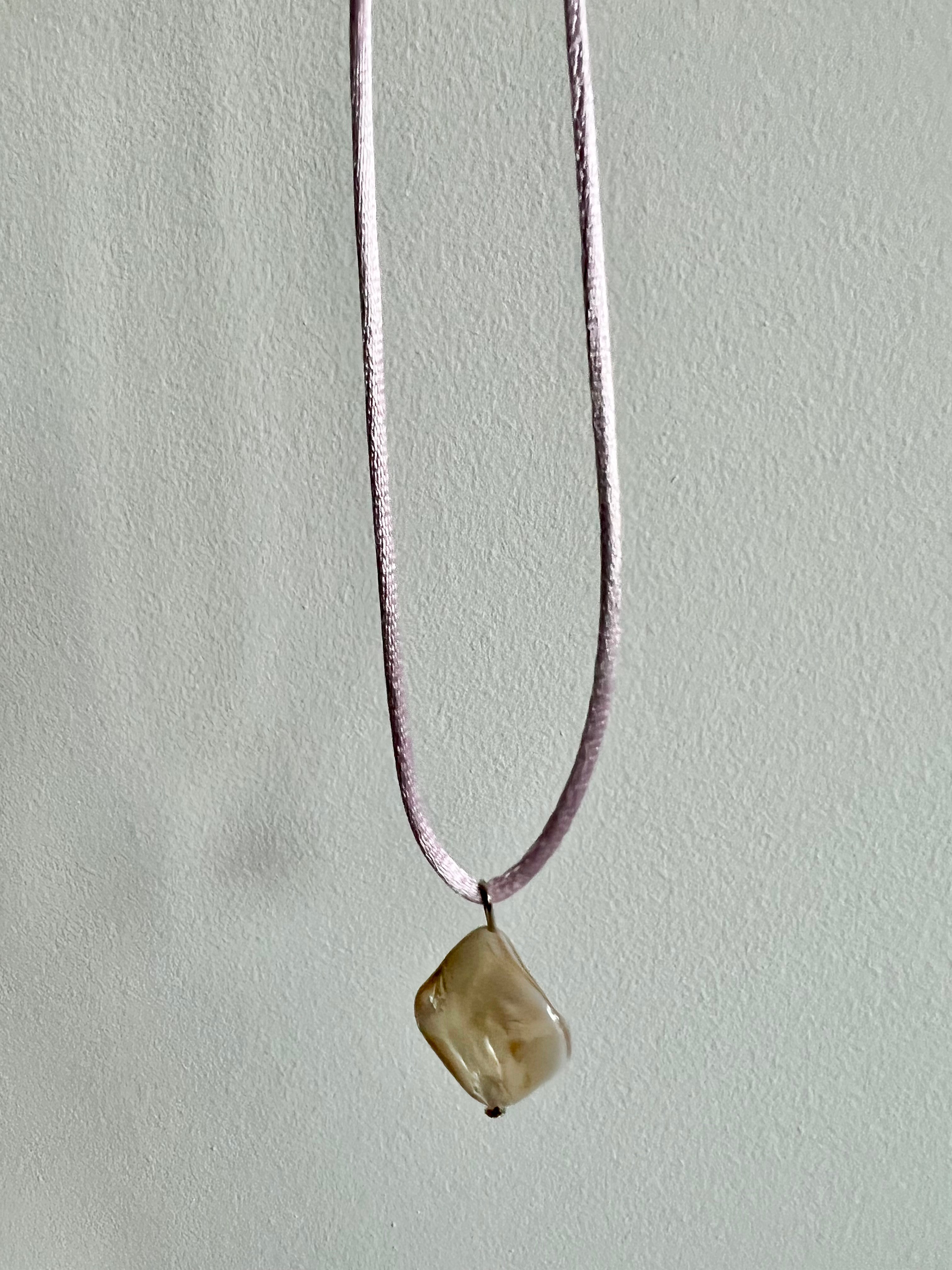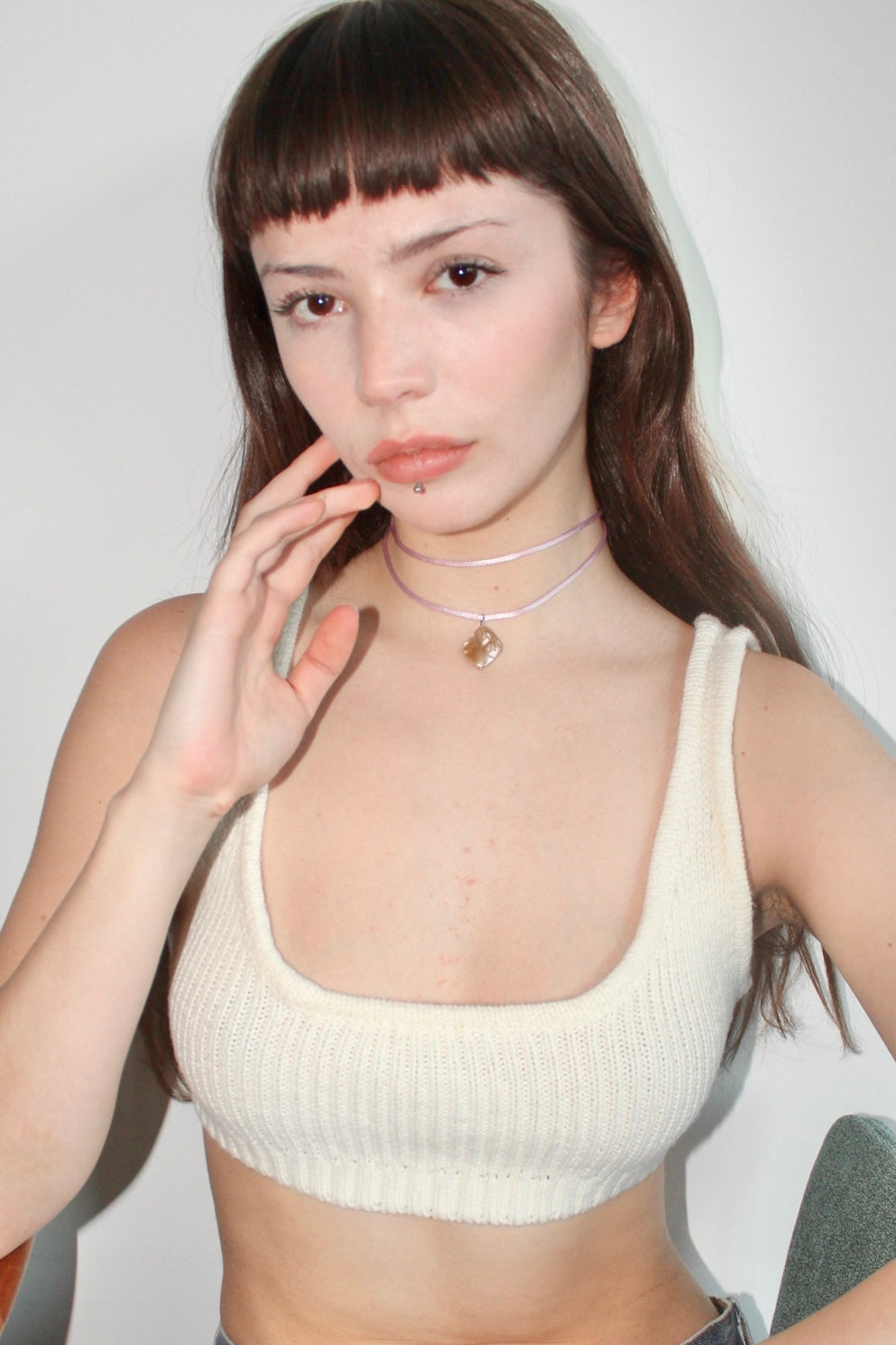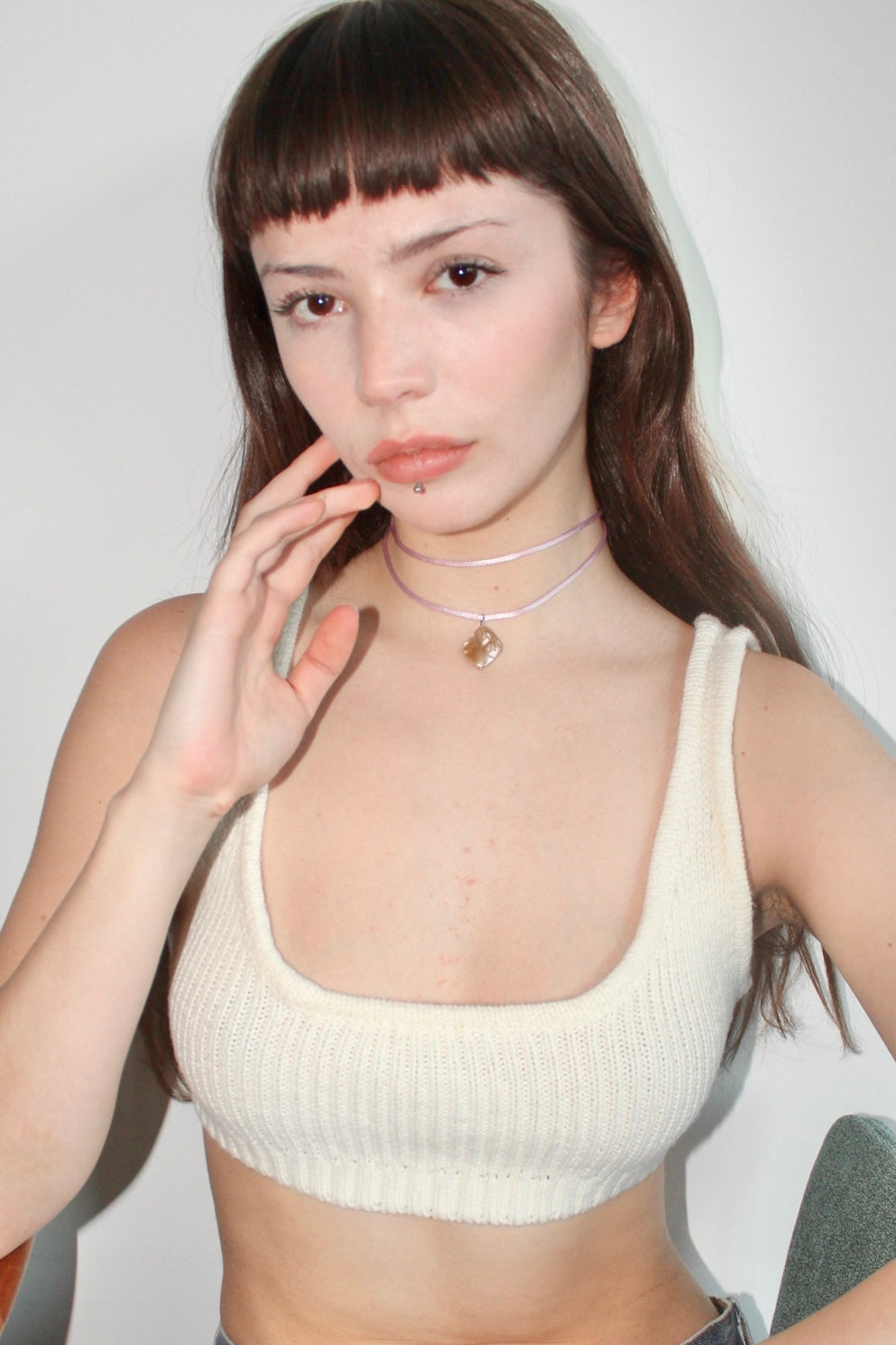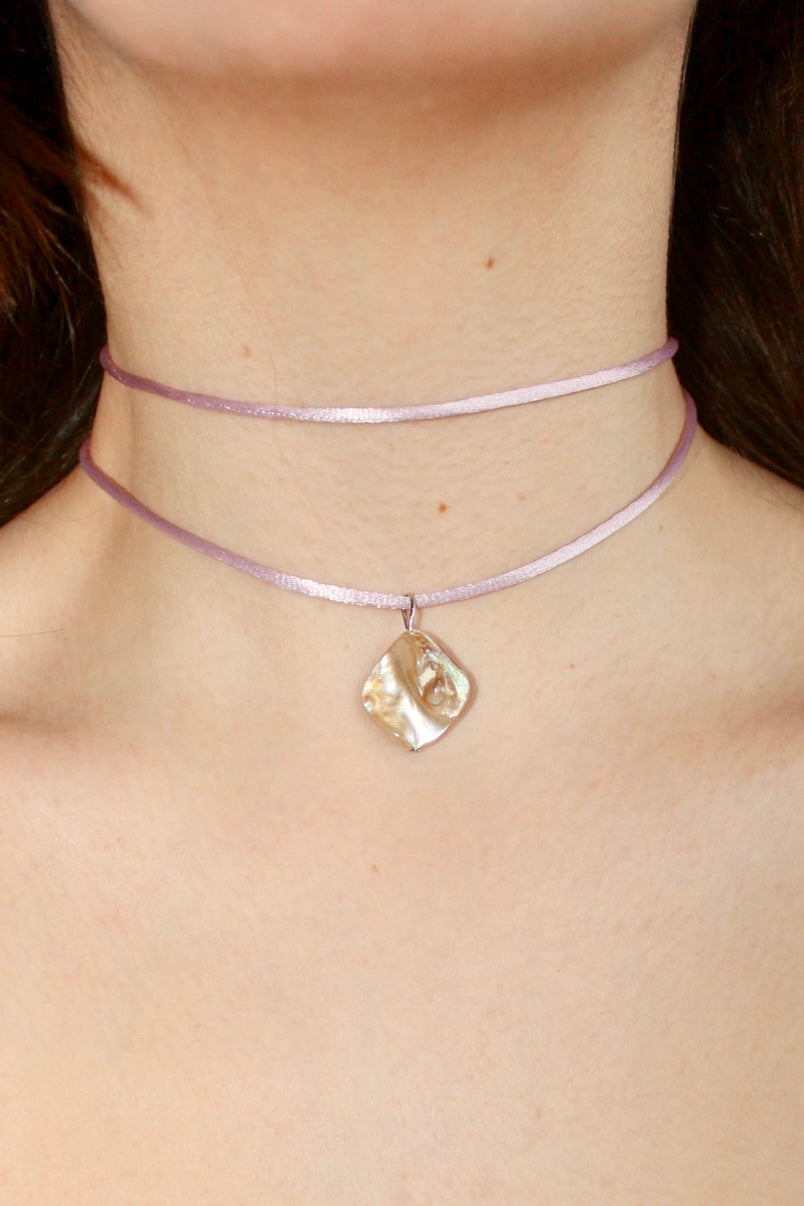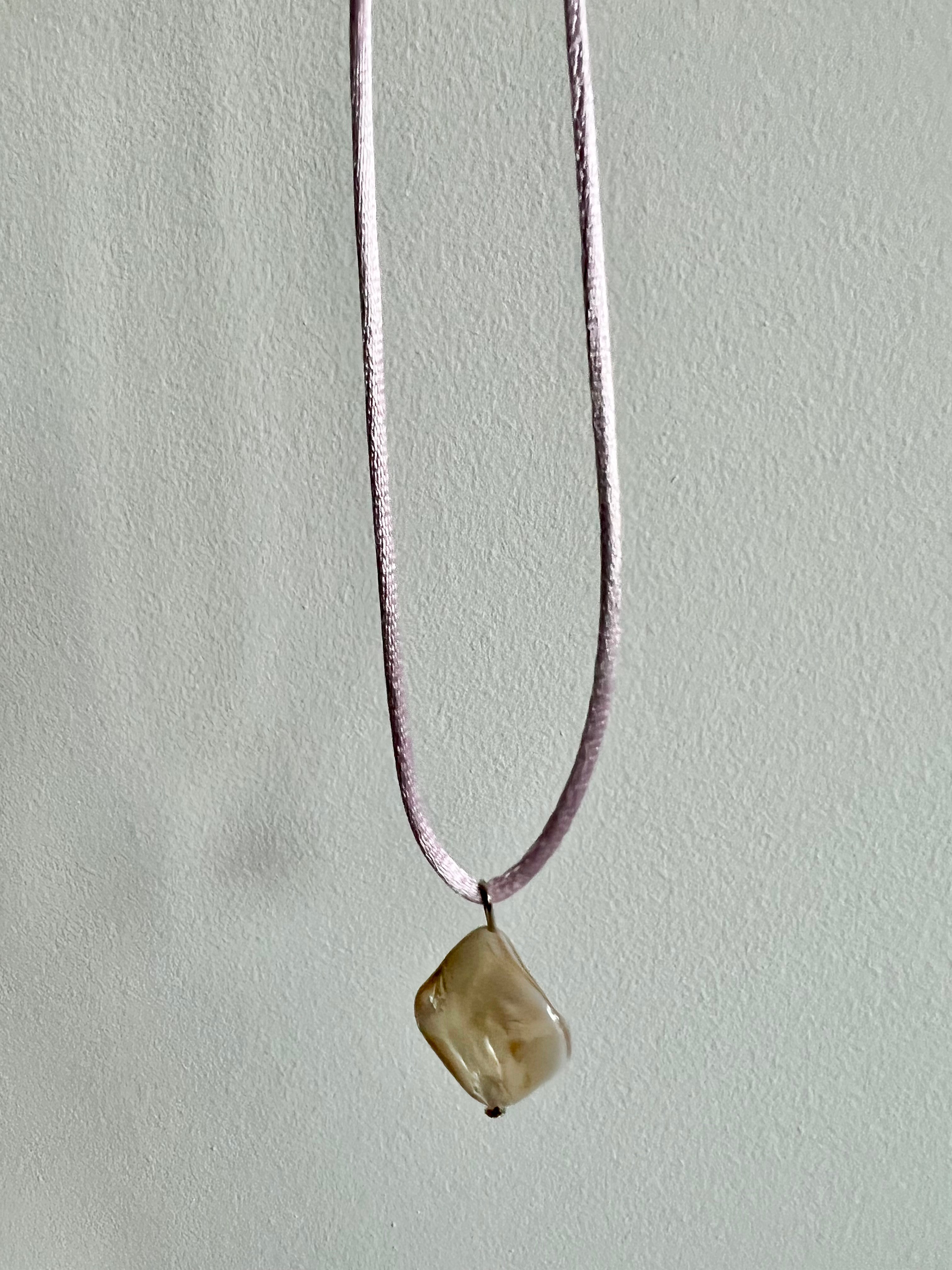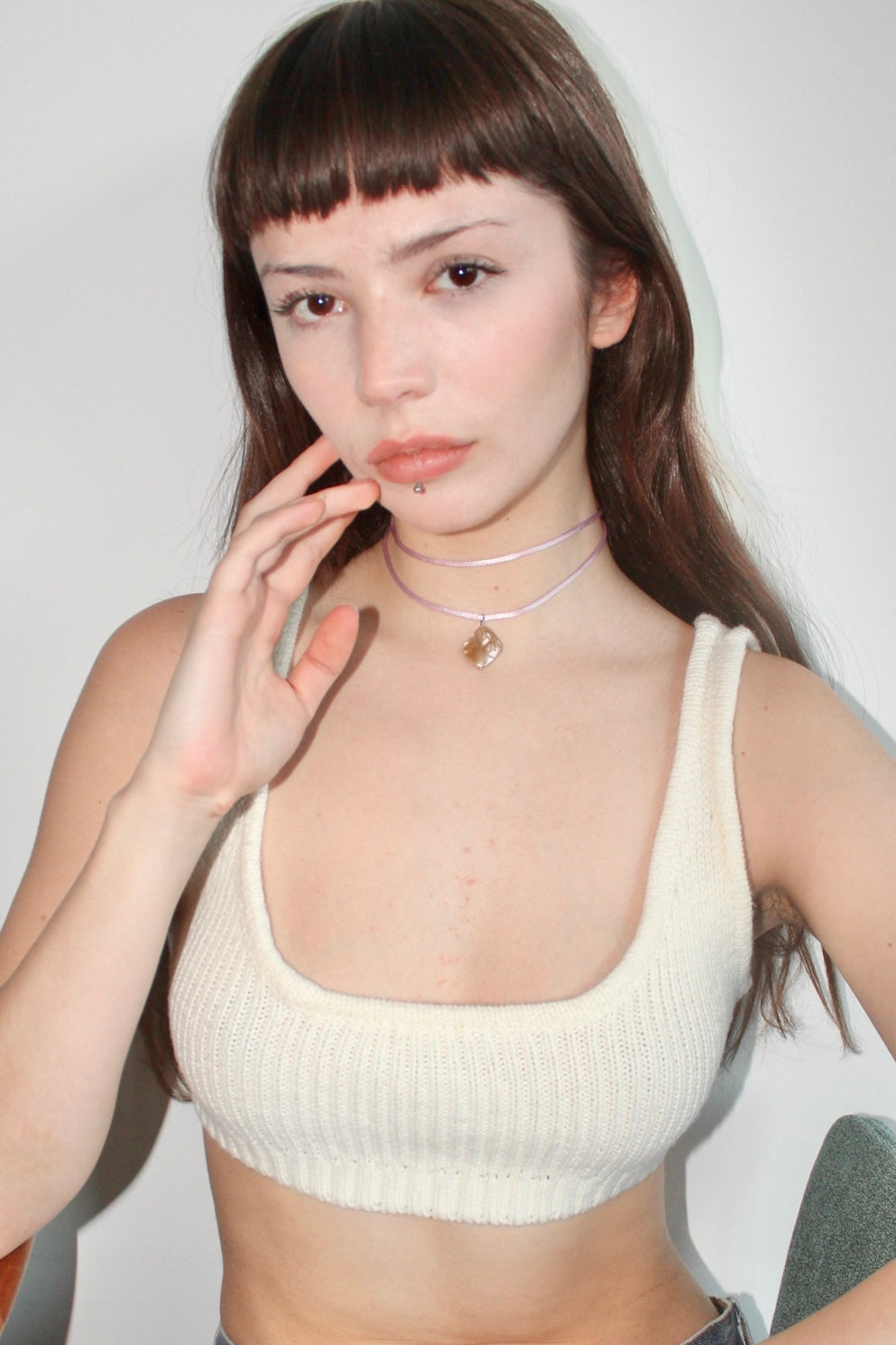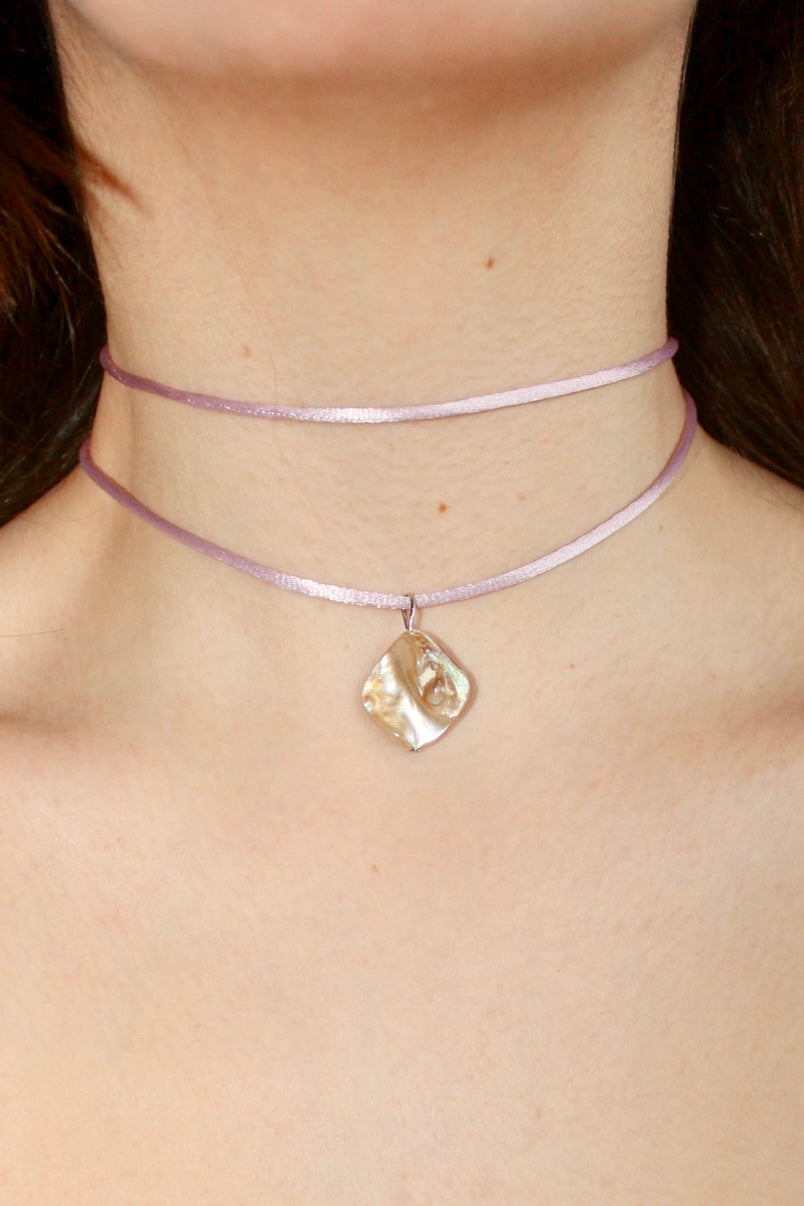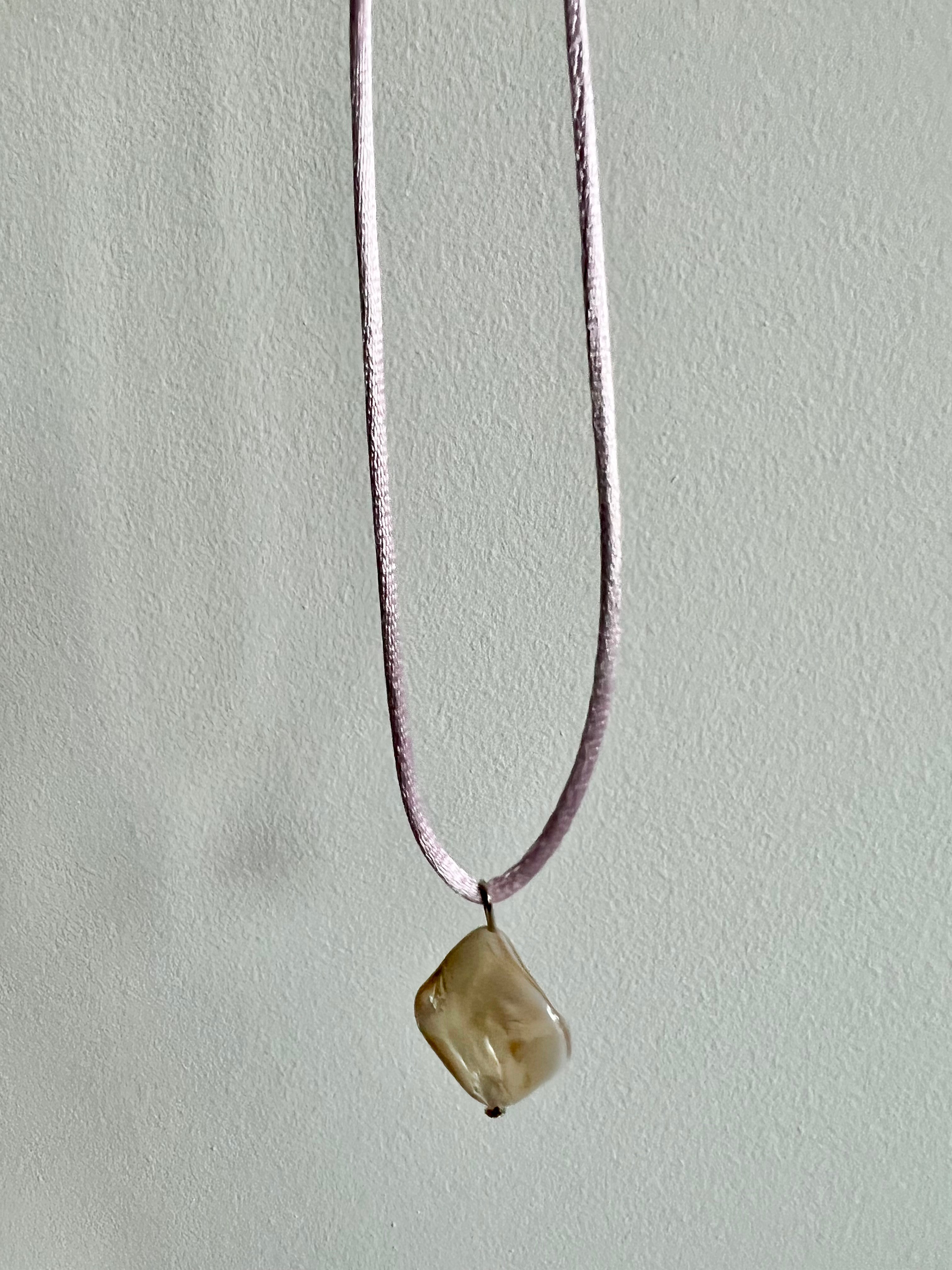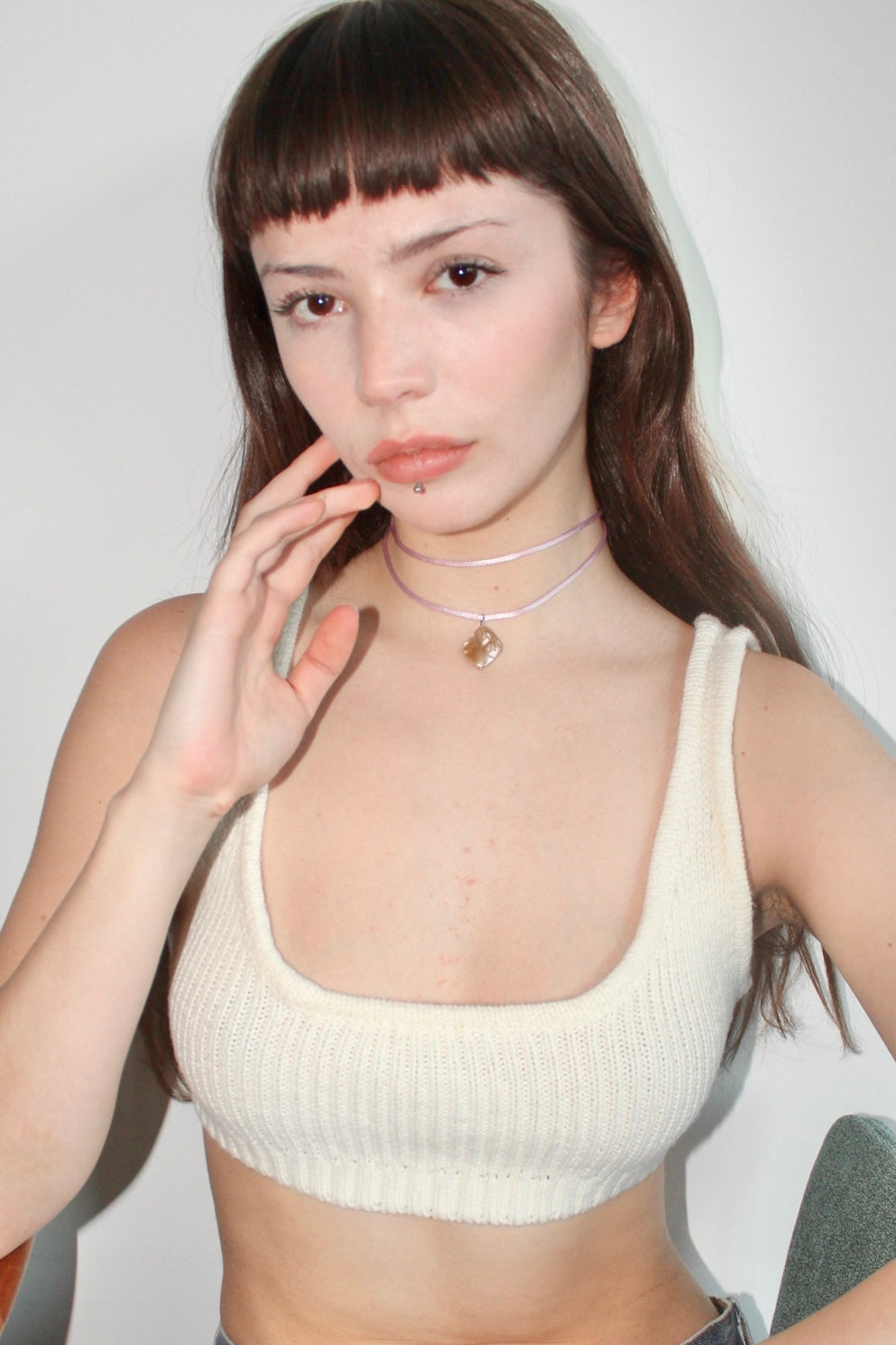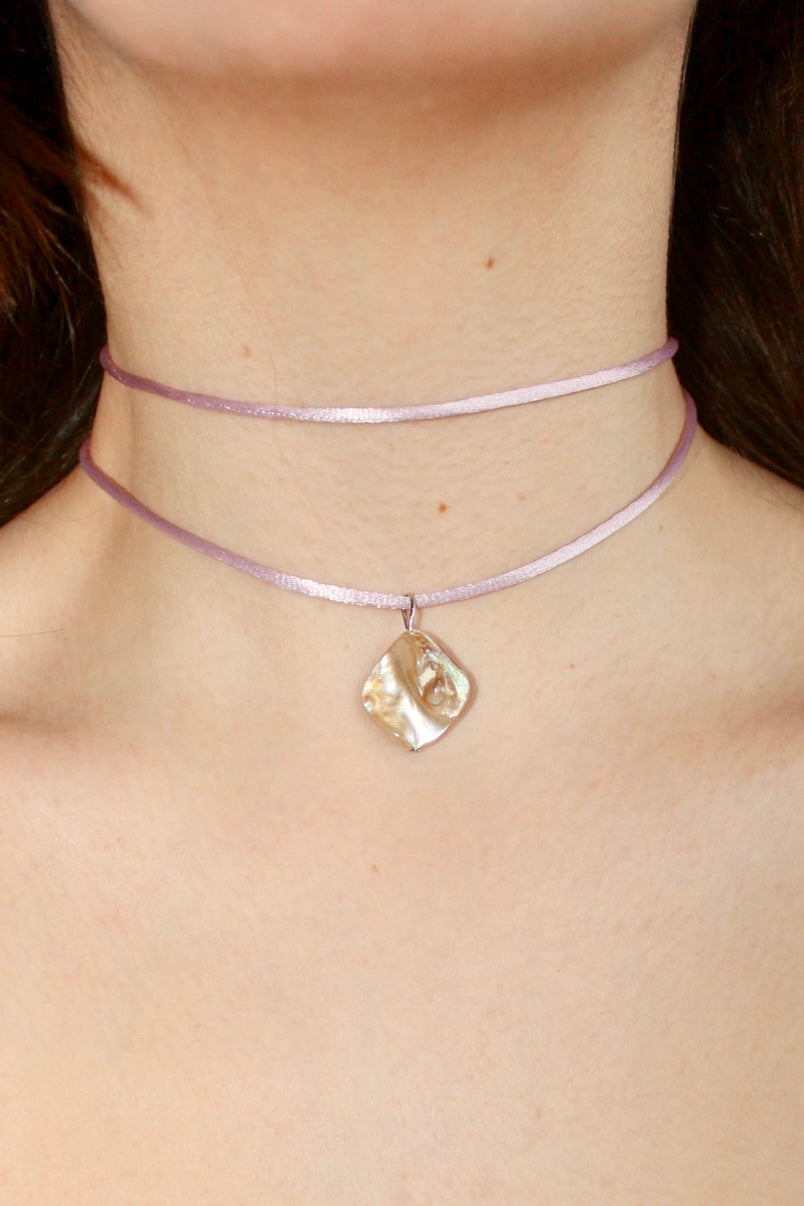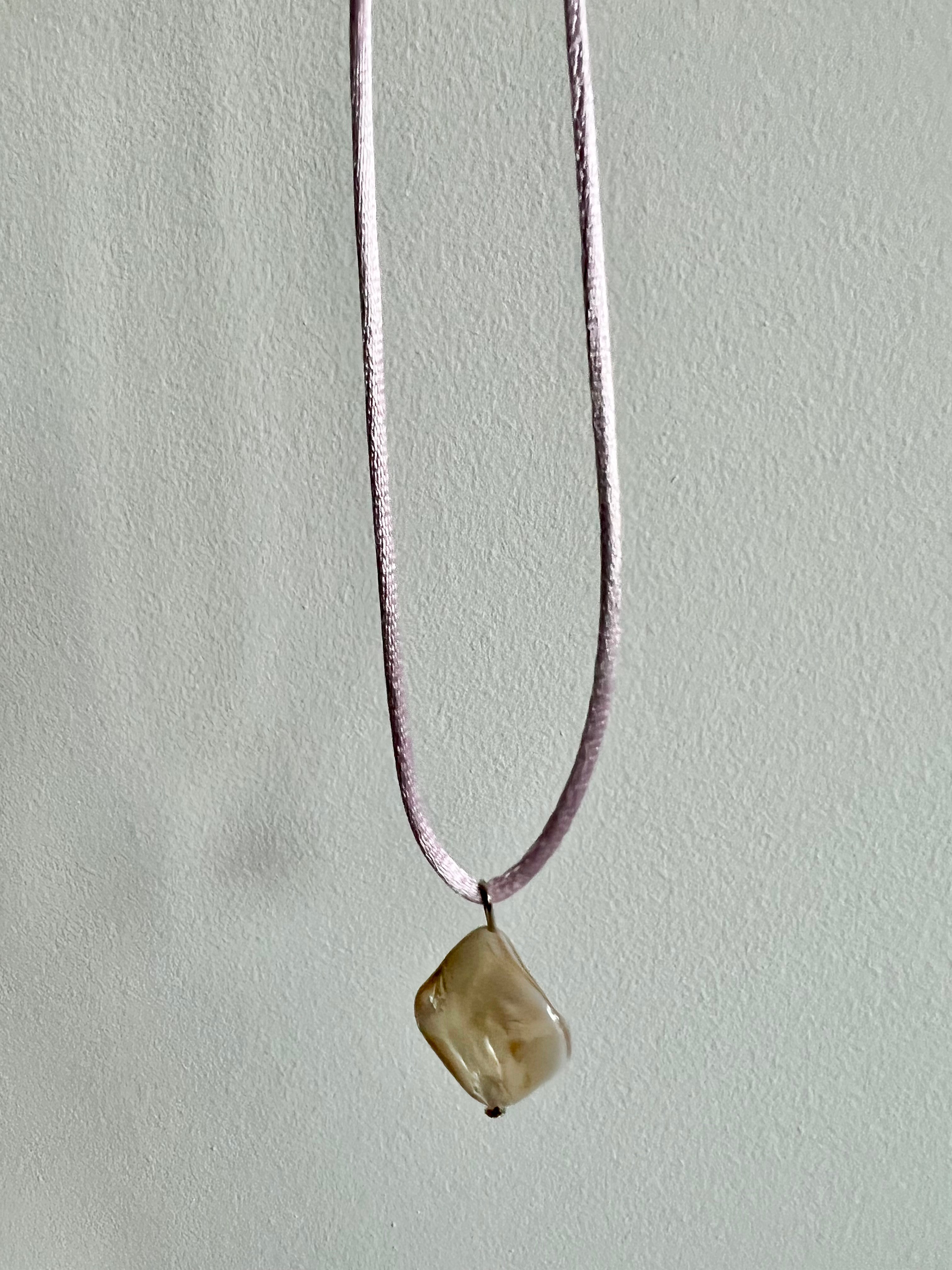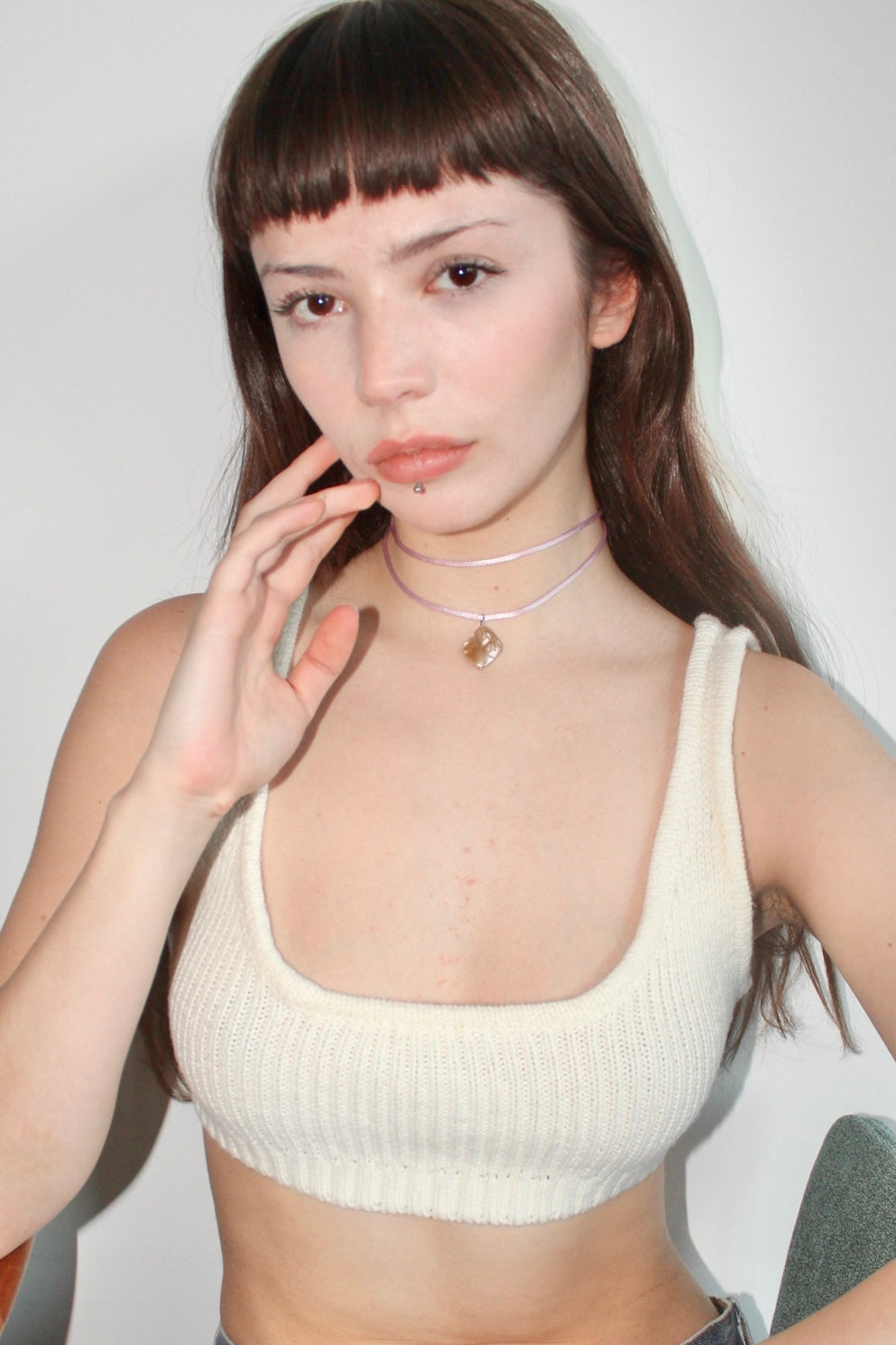 Diamond Shaped Stone Choker
A dainty diamond shaped stone pendant delicately strung on a lilac satin cord. 
100% adjustable. Cord can be tied once in the back, wrapped around twice as pictured, or tied in a bow on the side. 
Only 4 available!