Hello! Welcome :) Flat rate shipping of $6.95 on all orders in the US.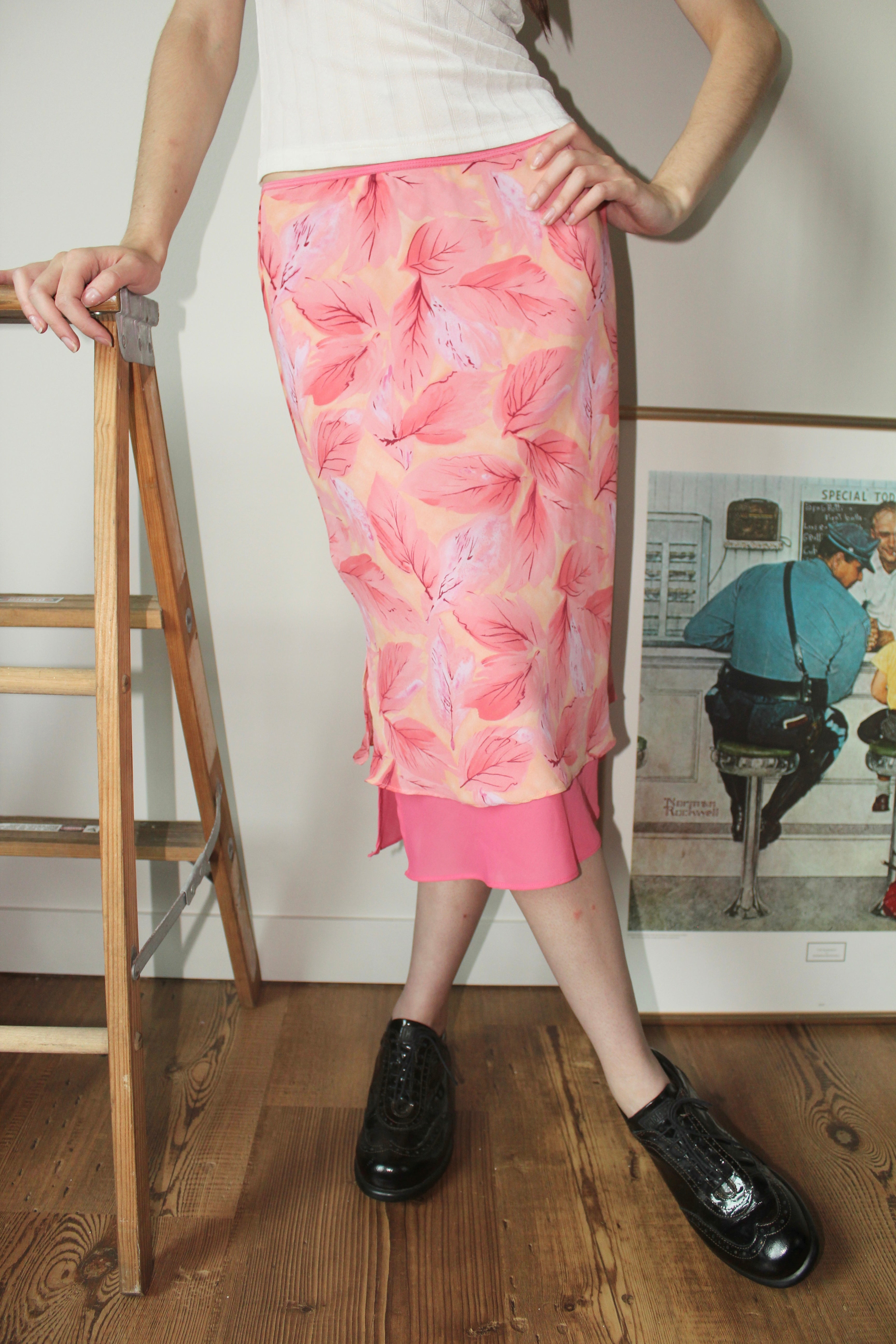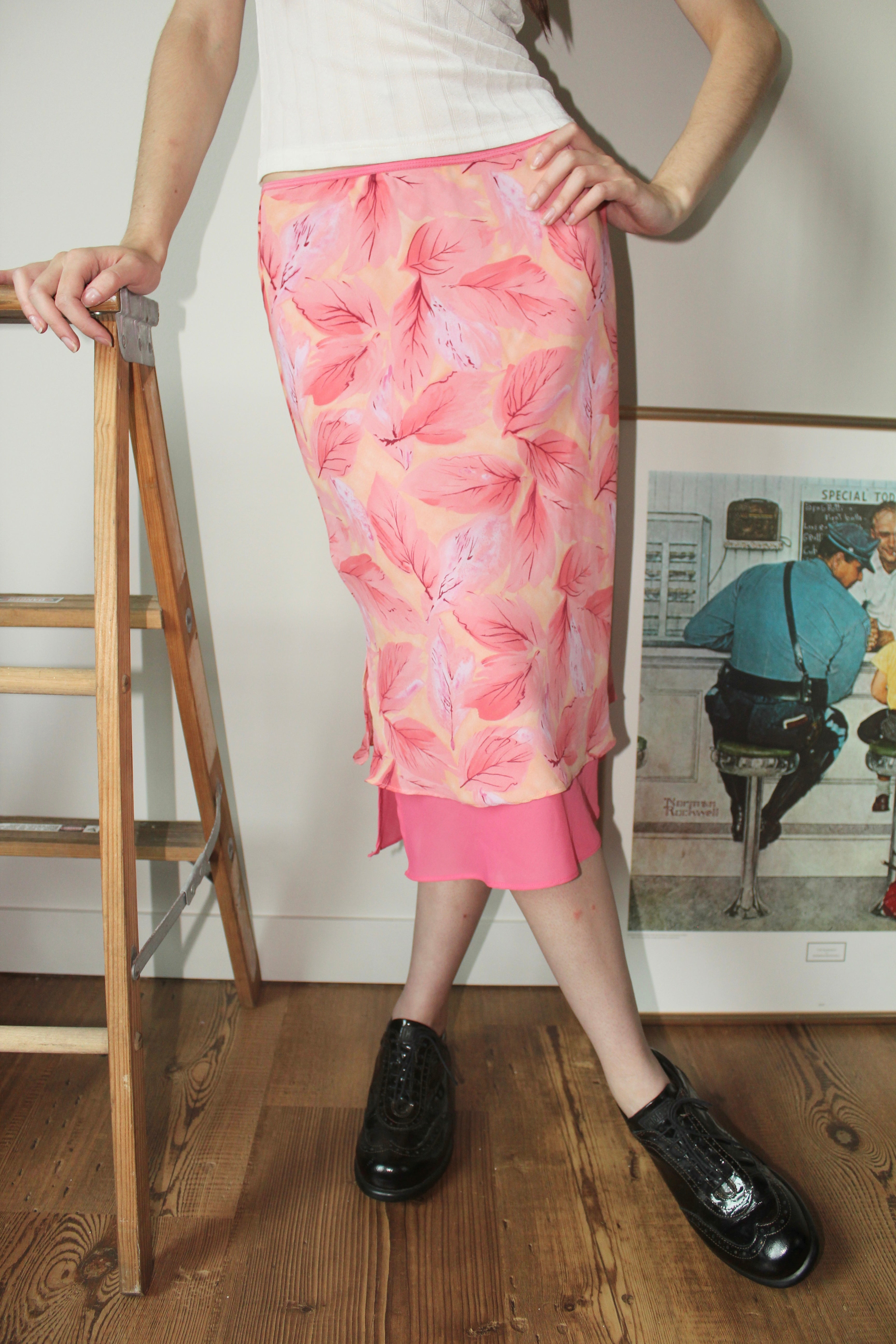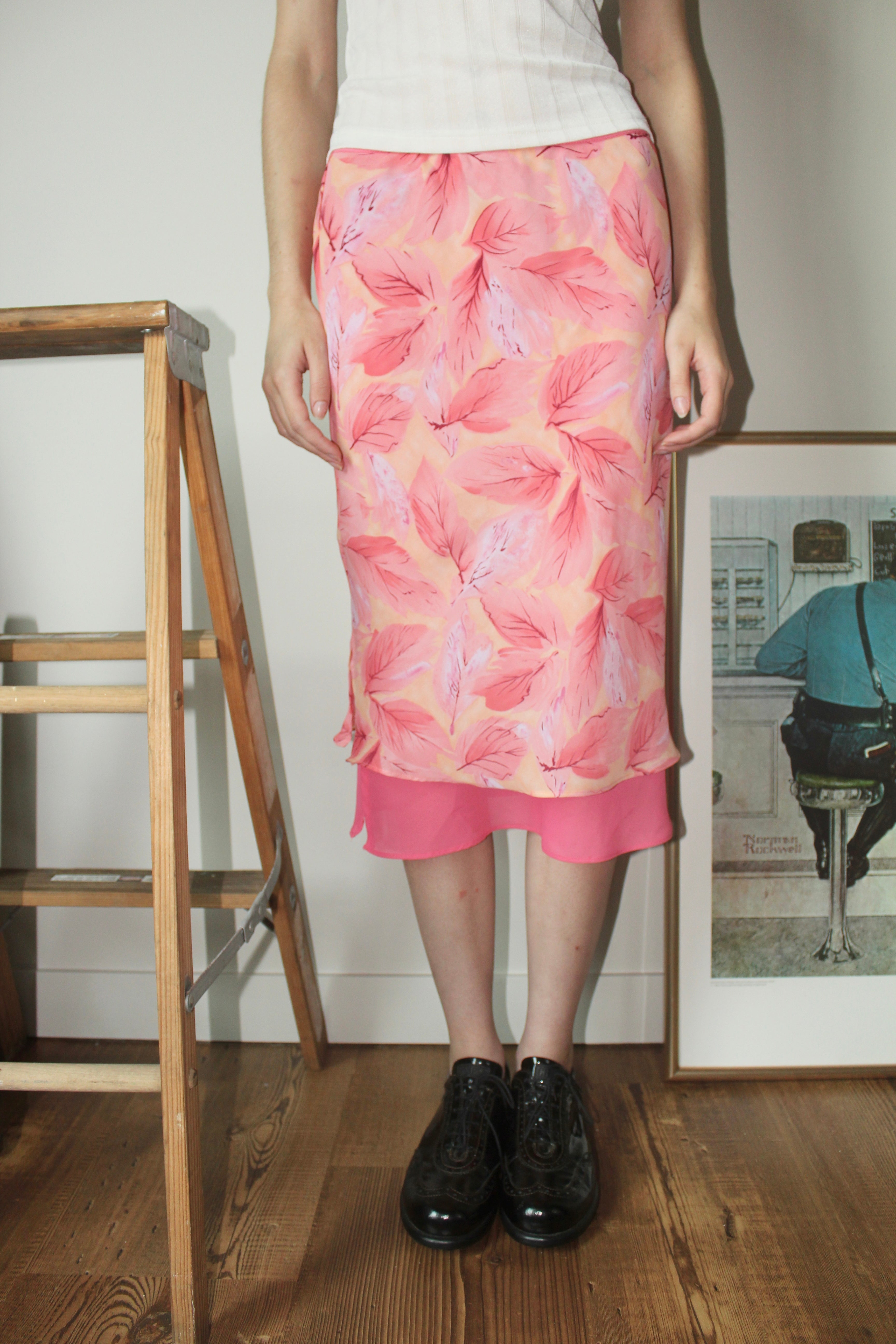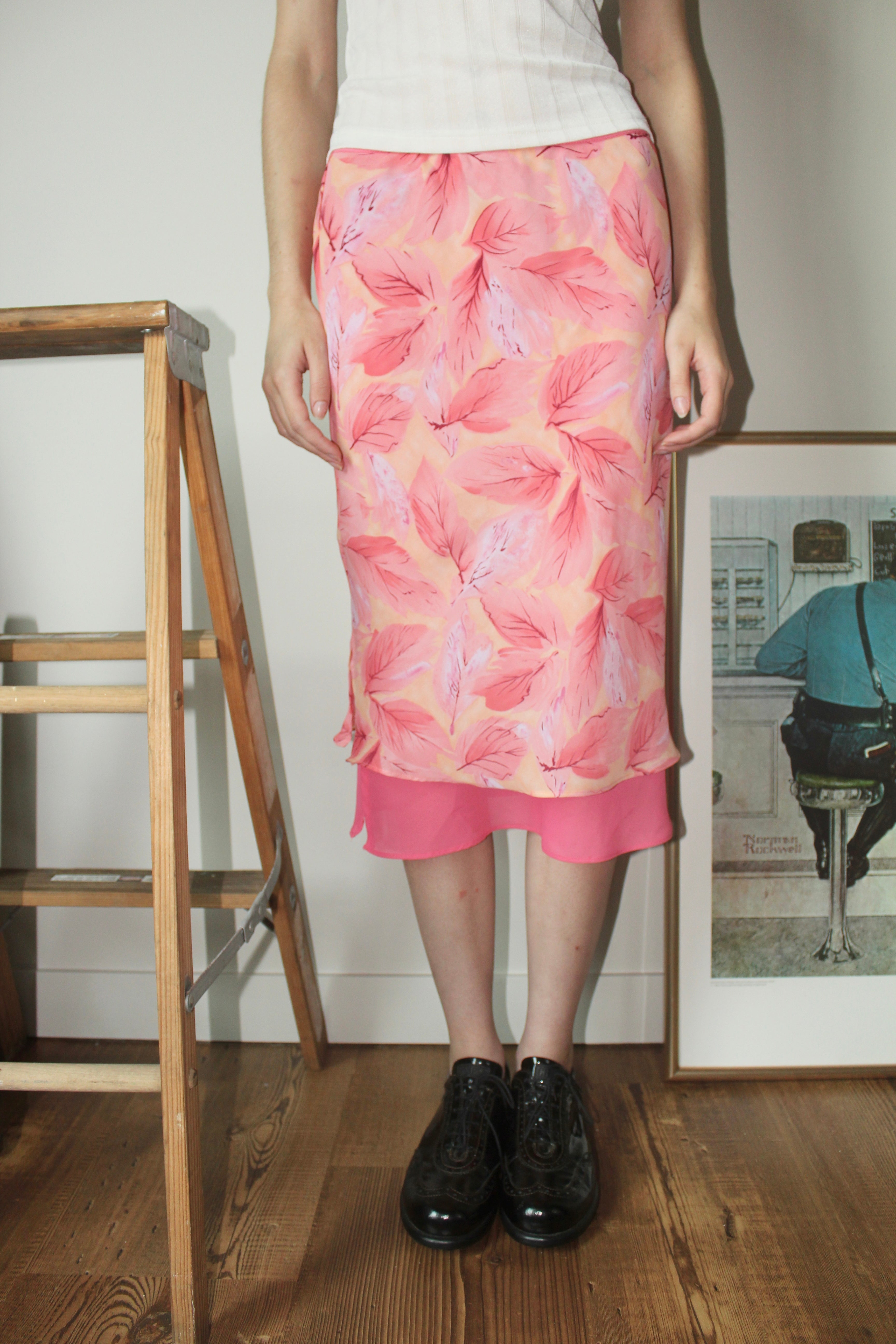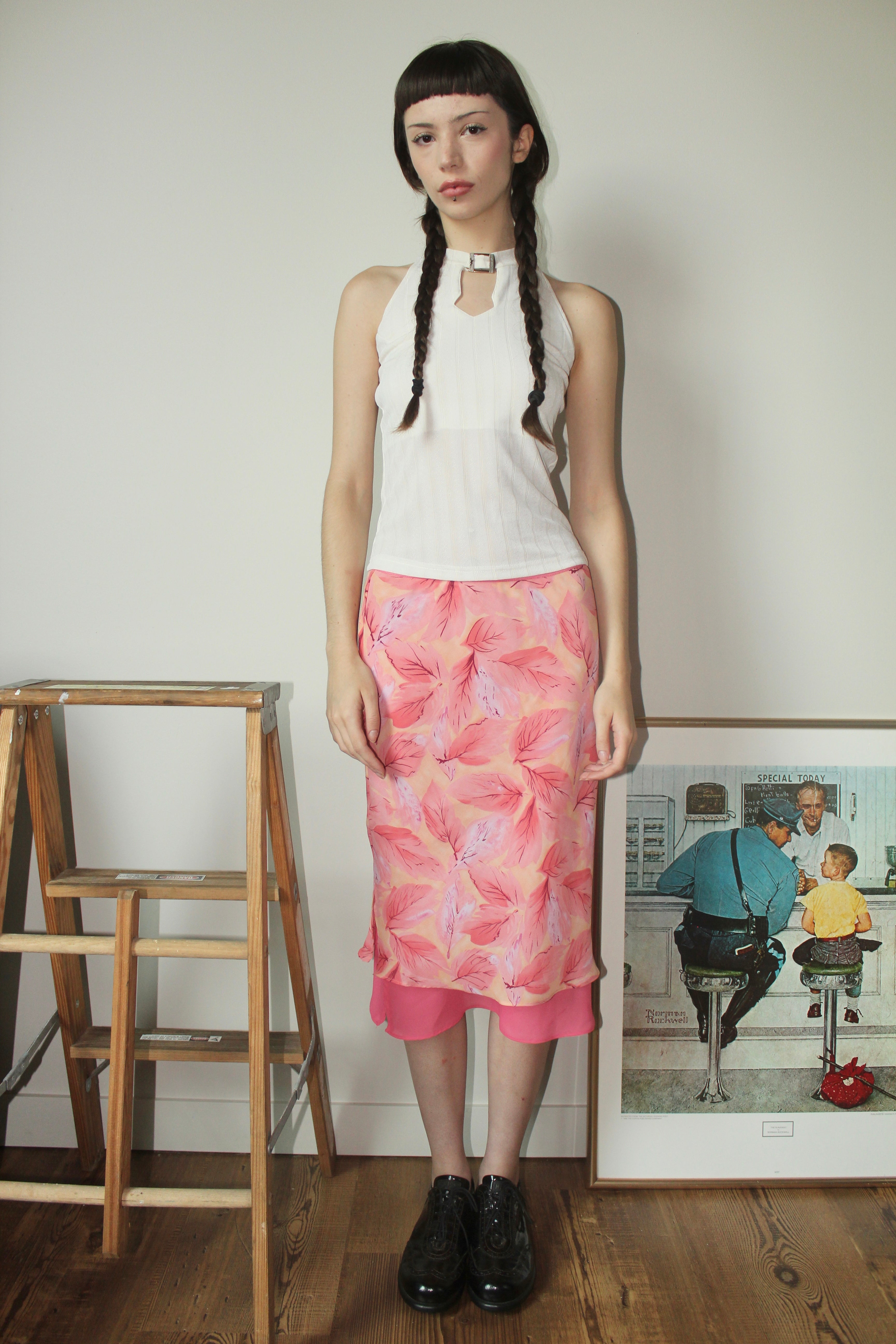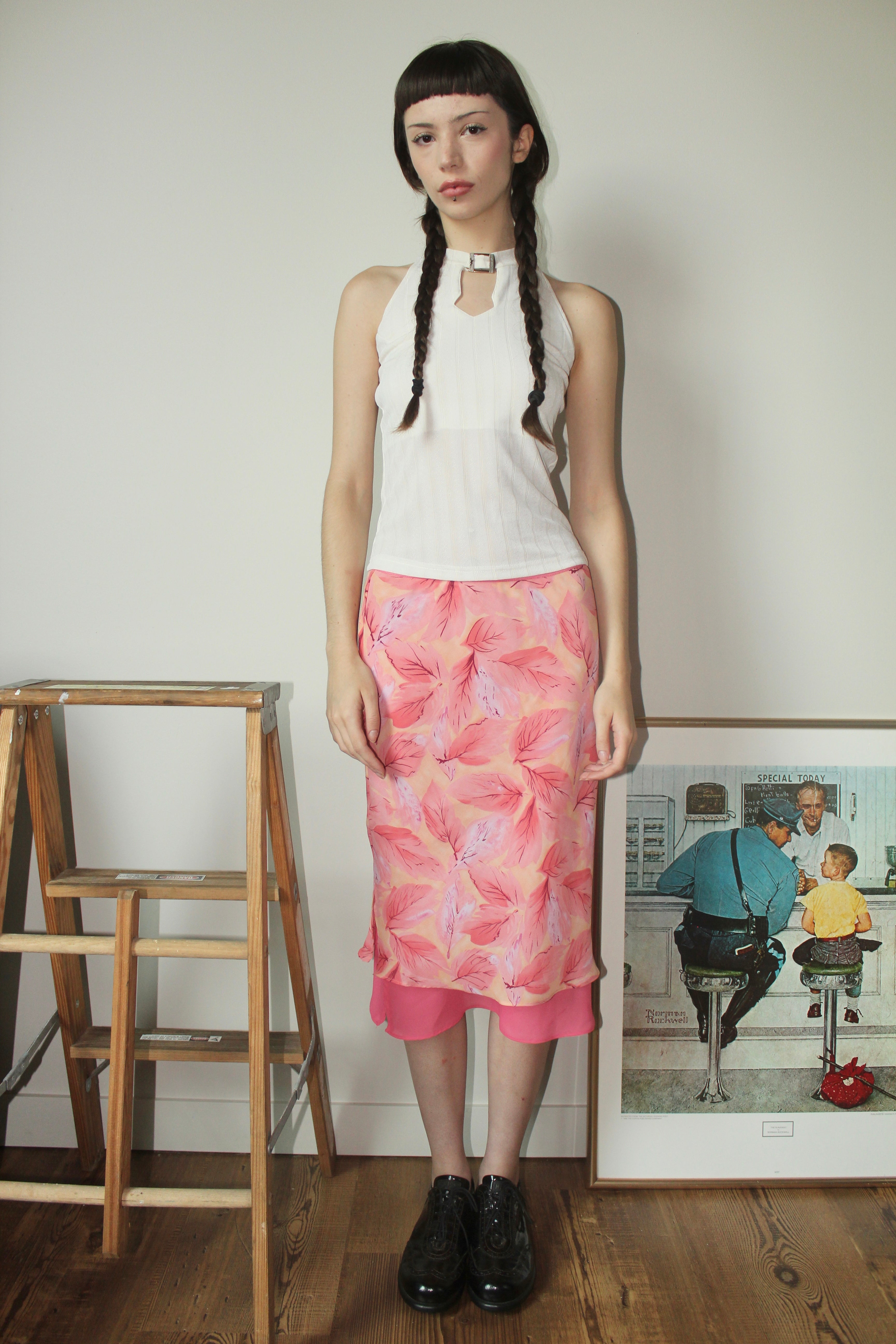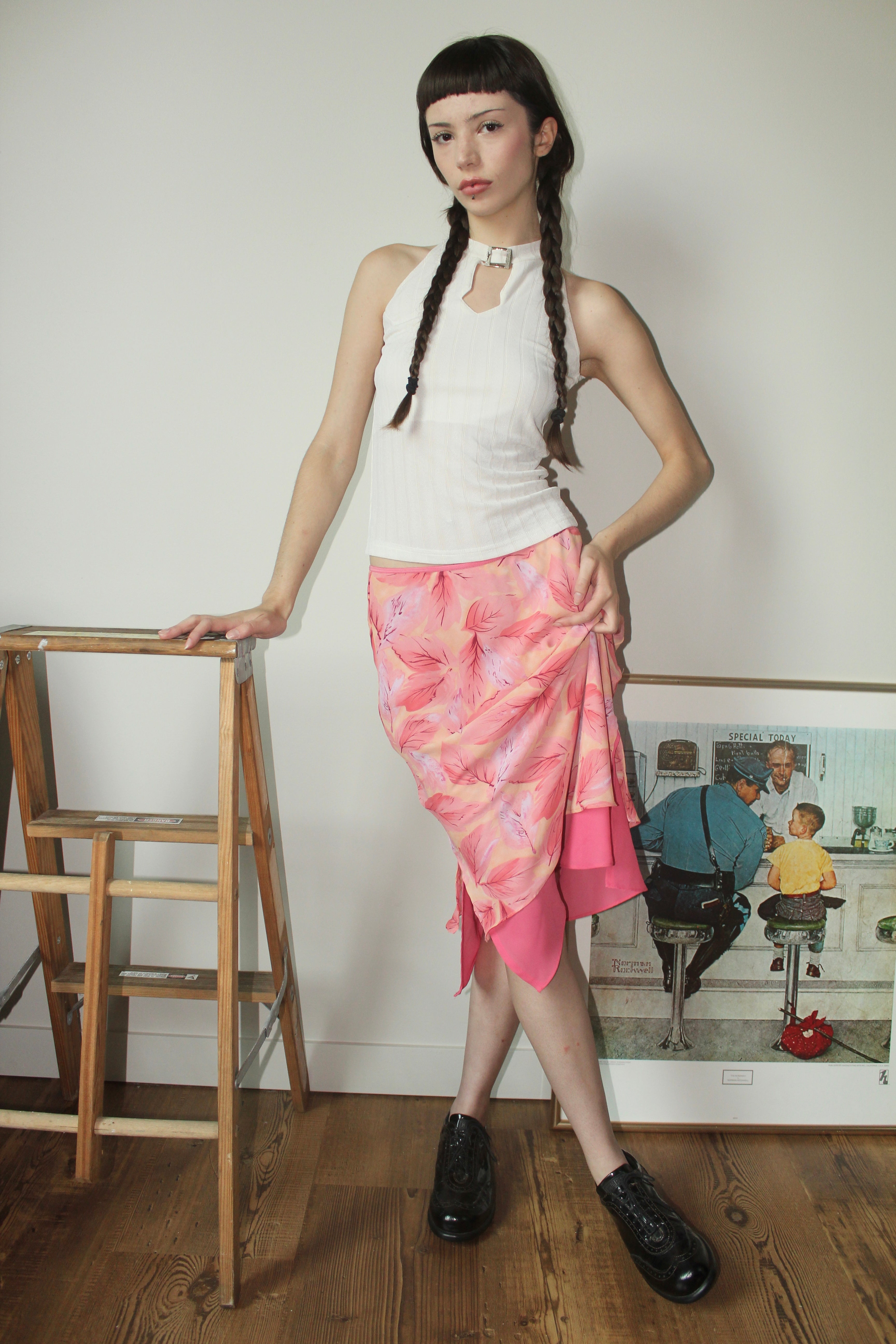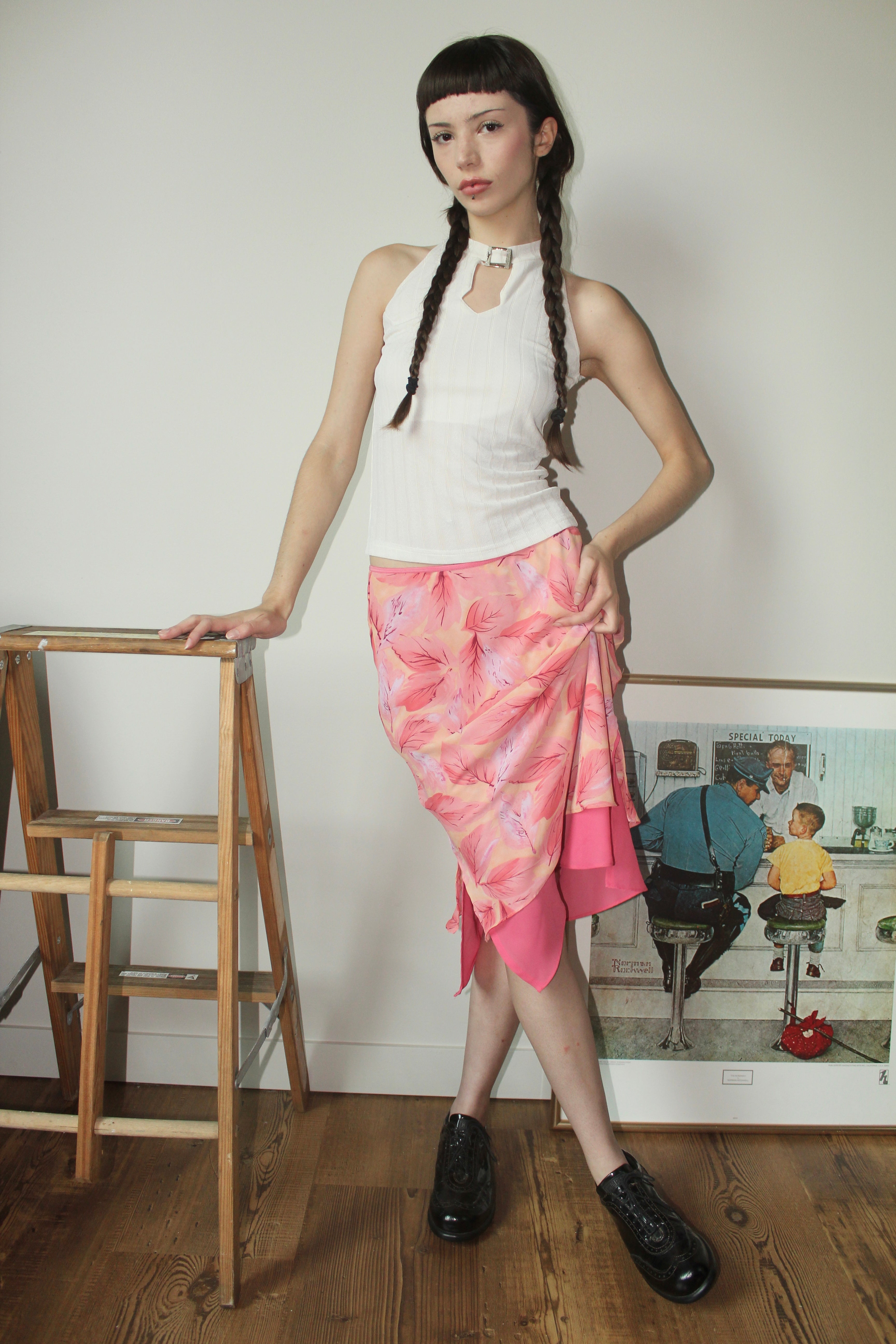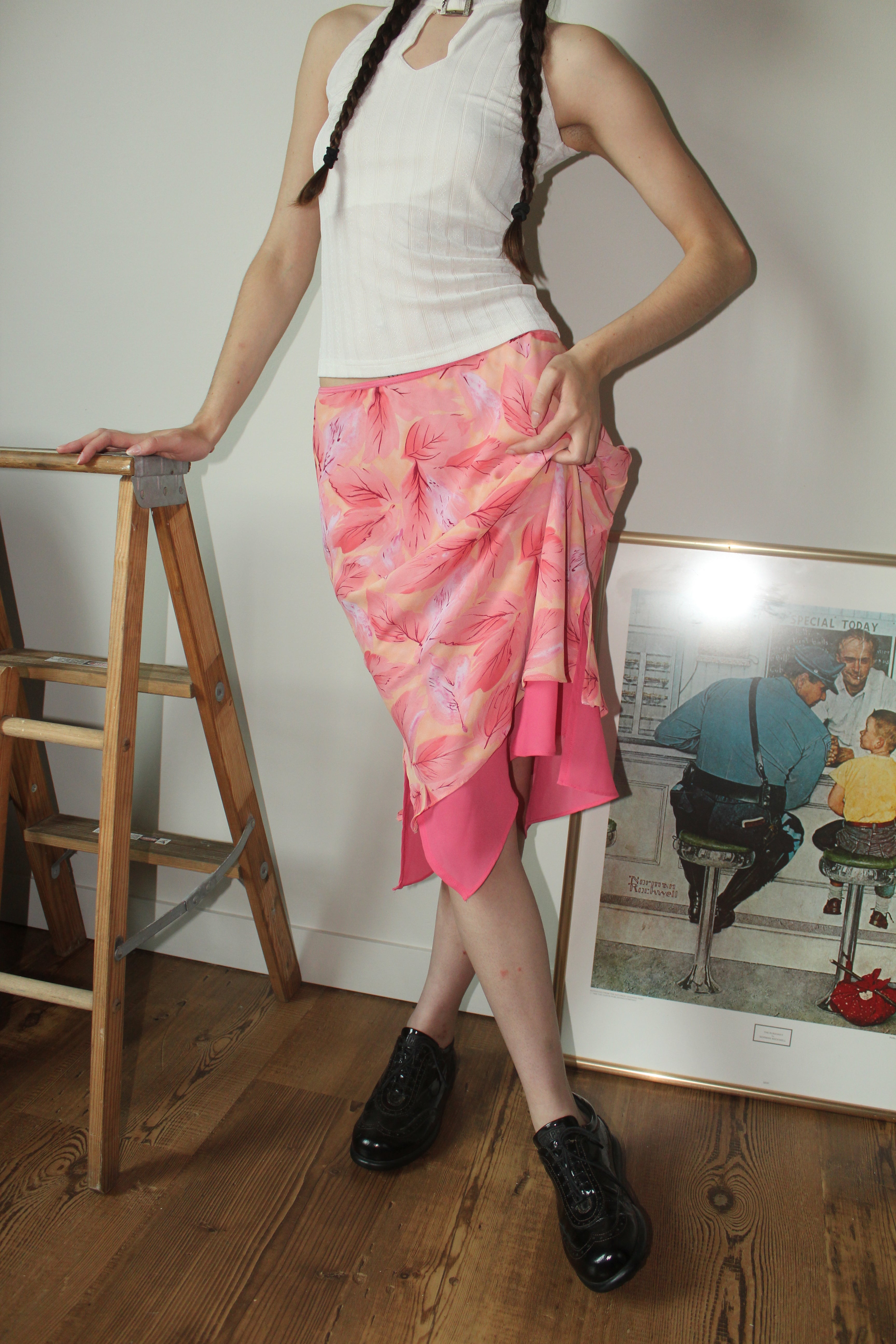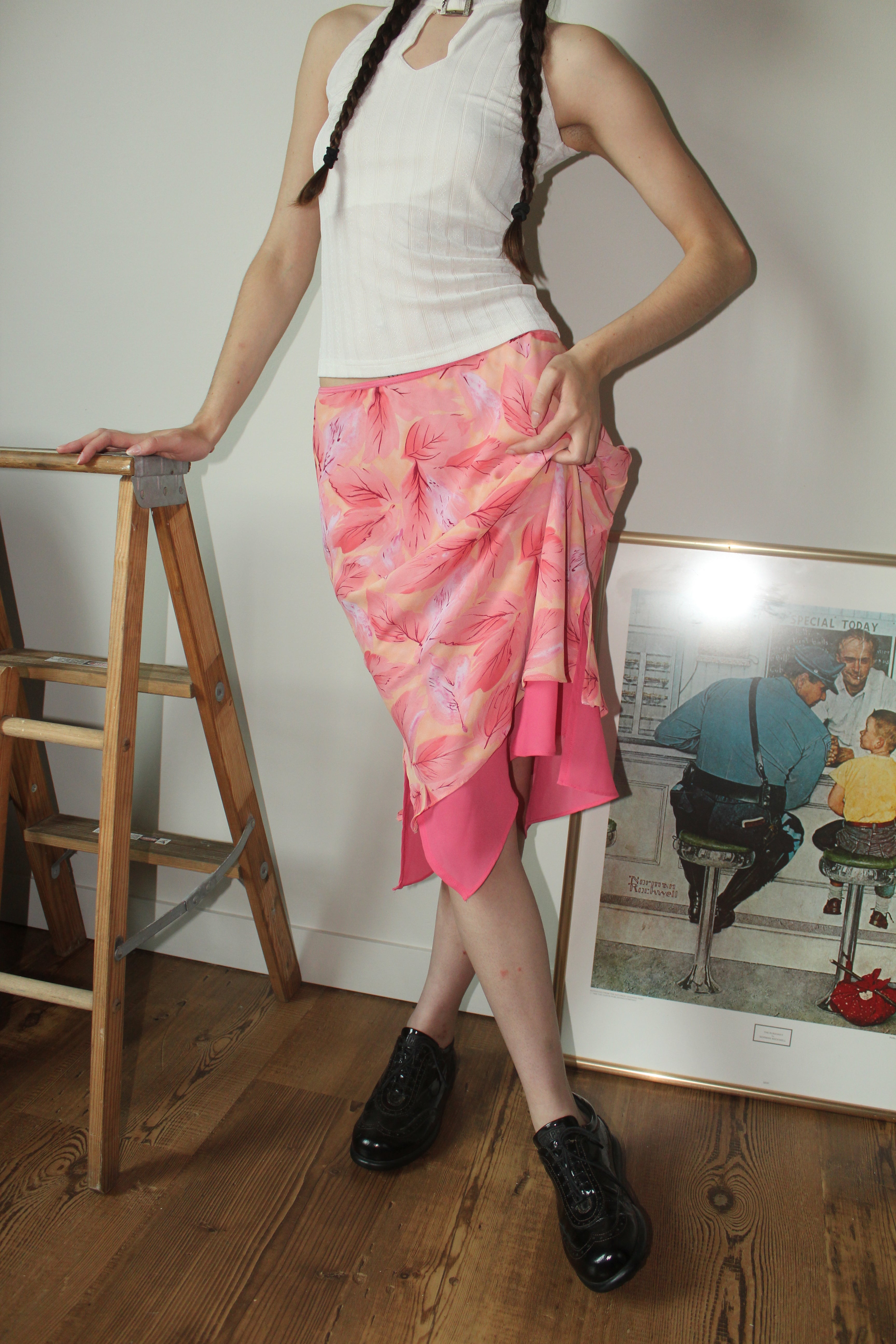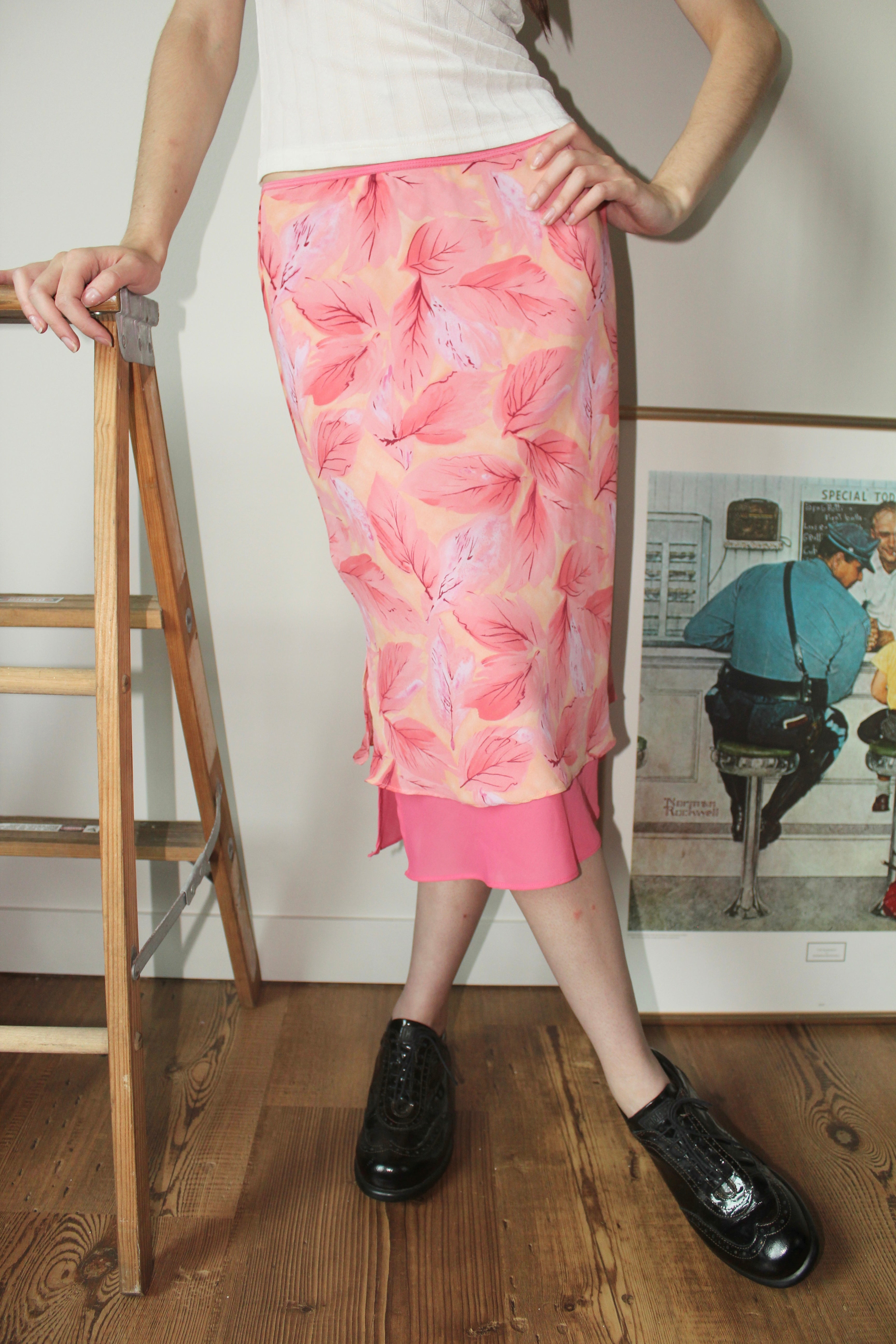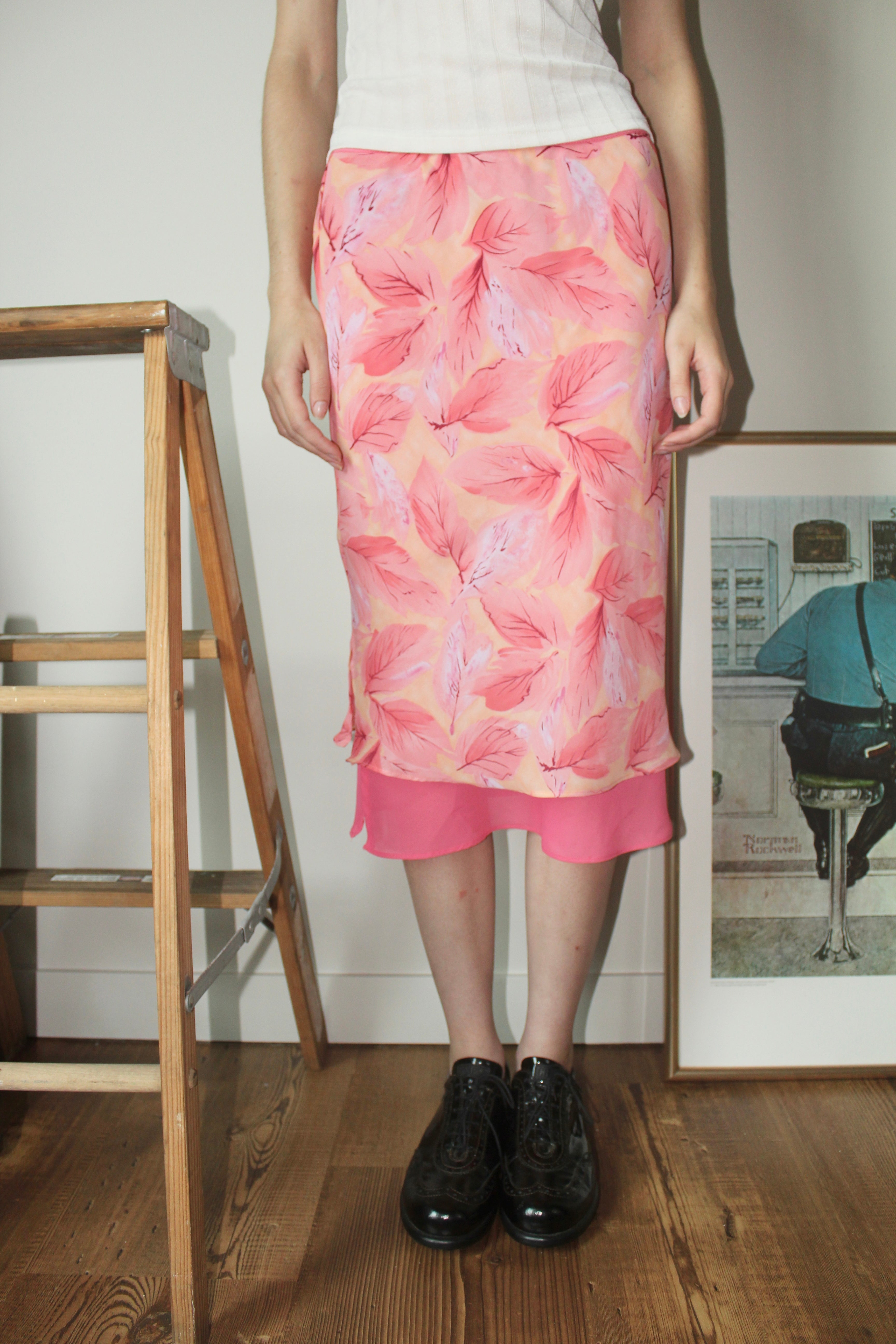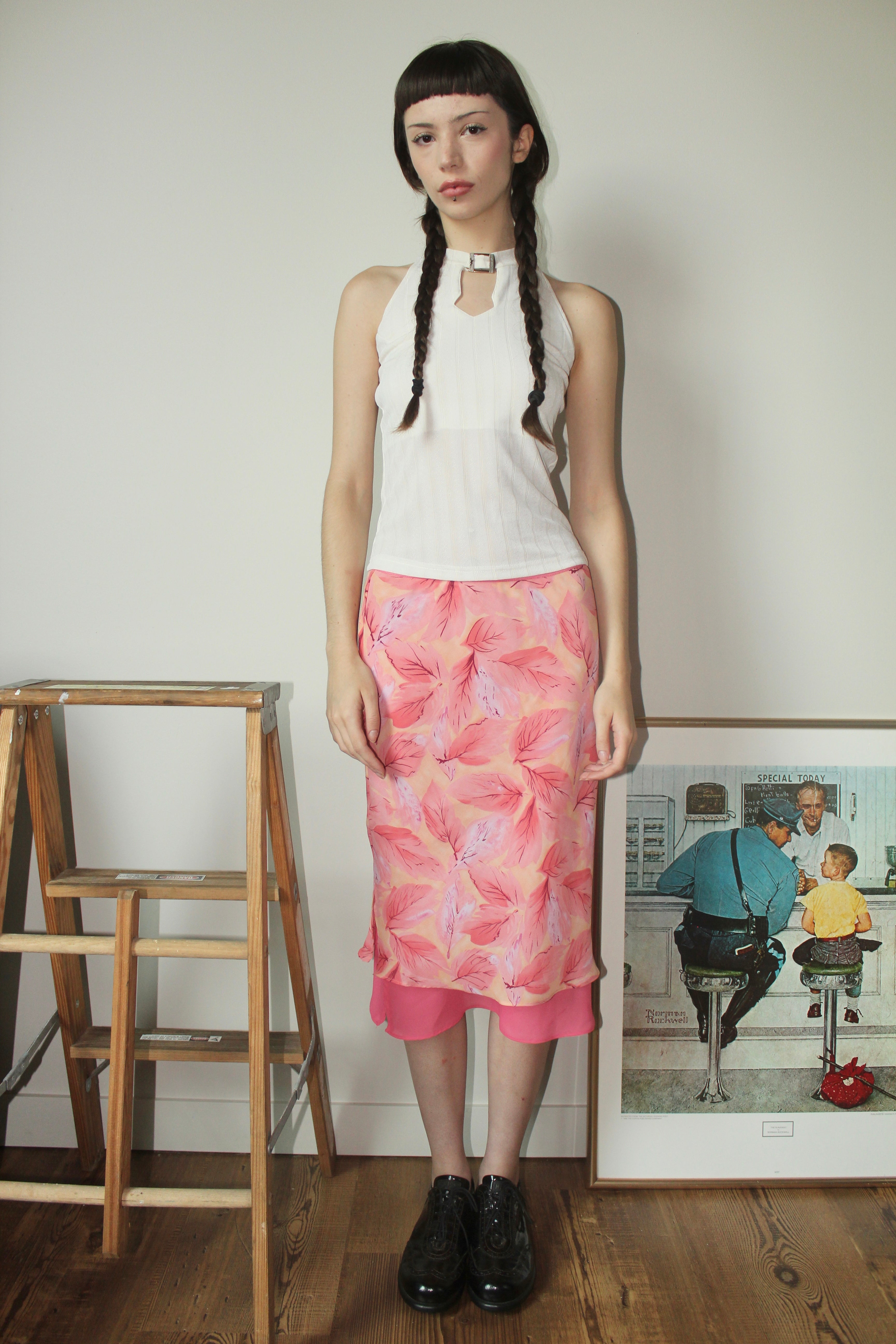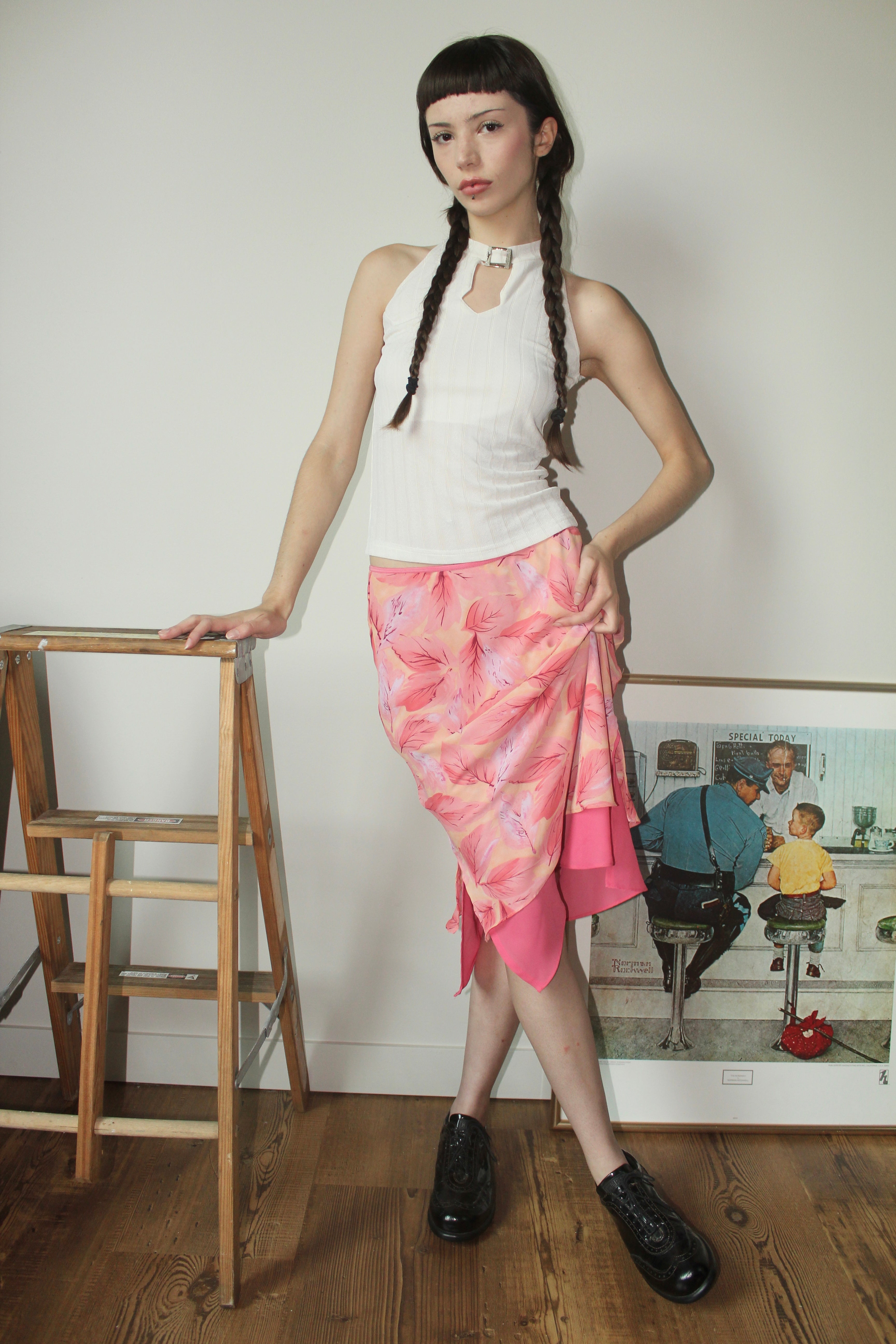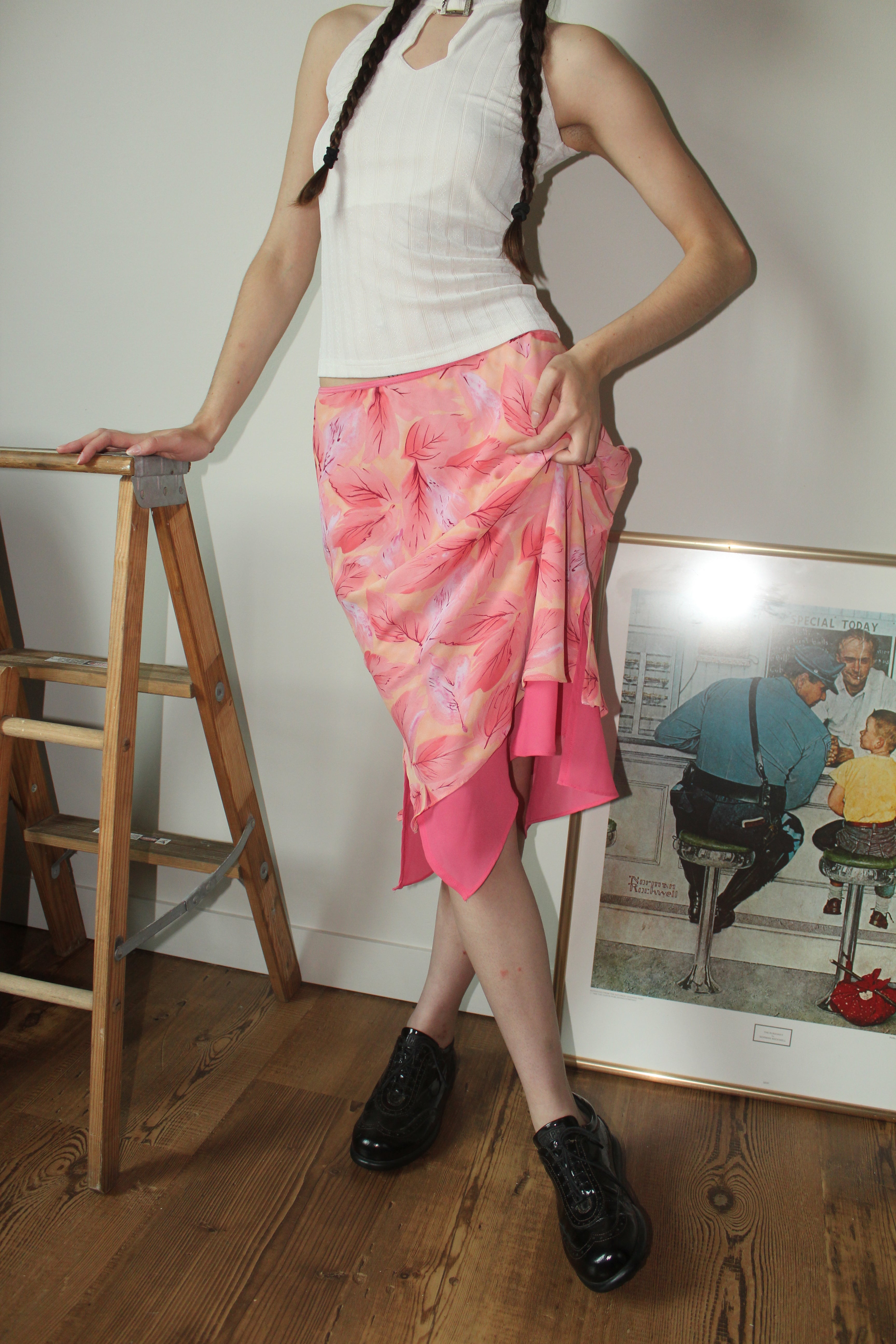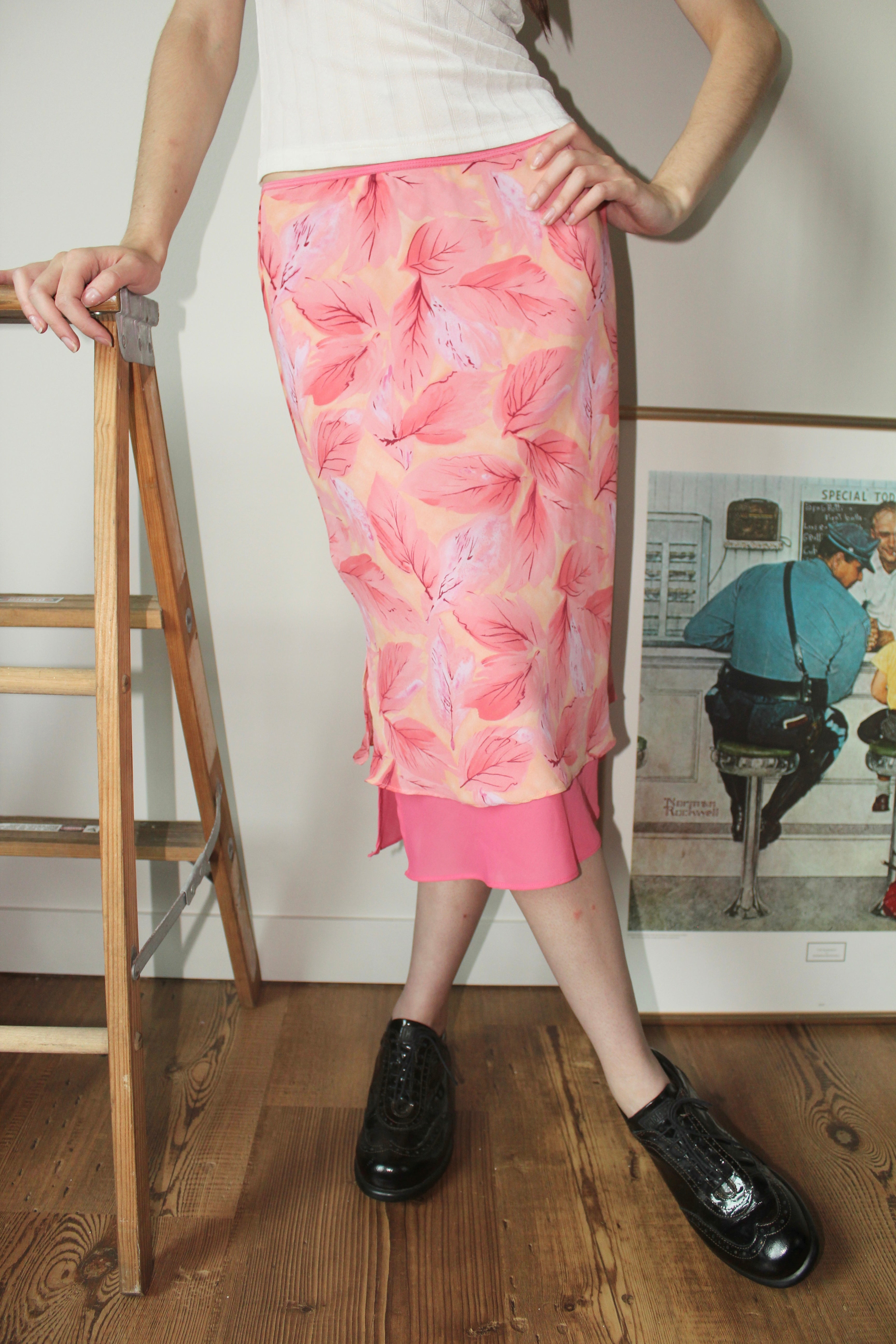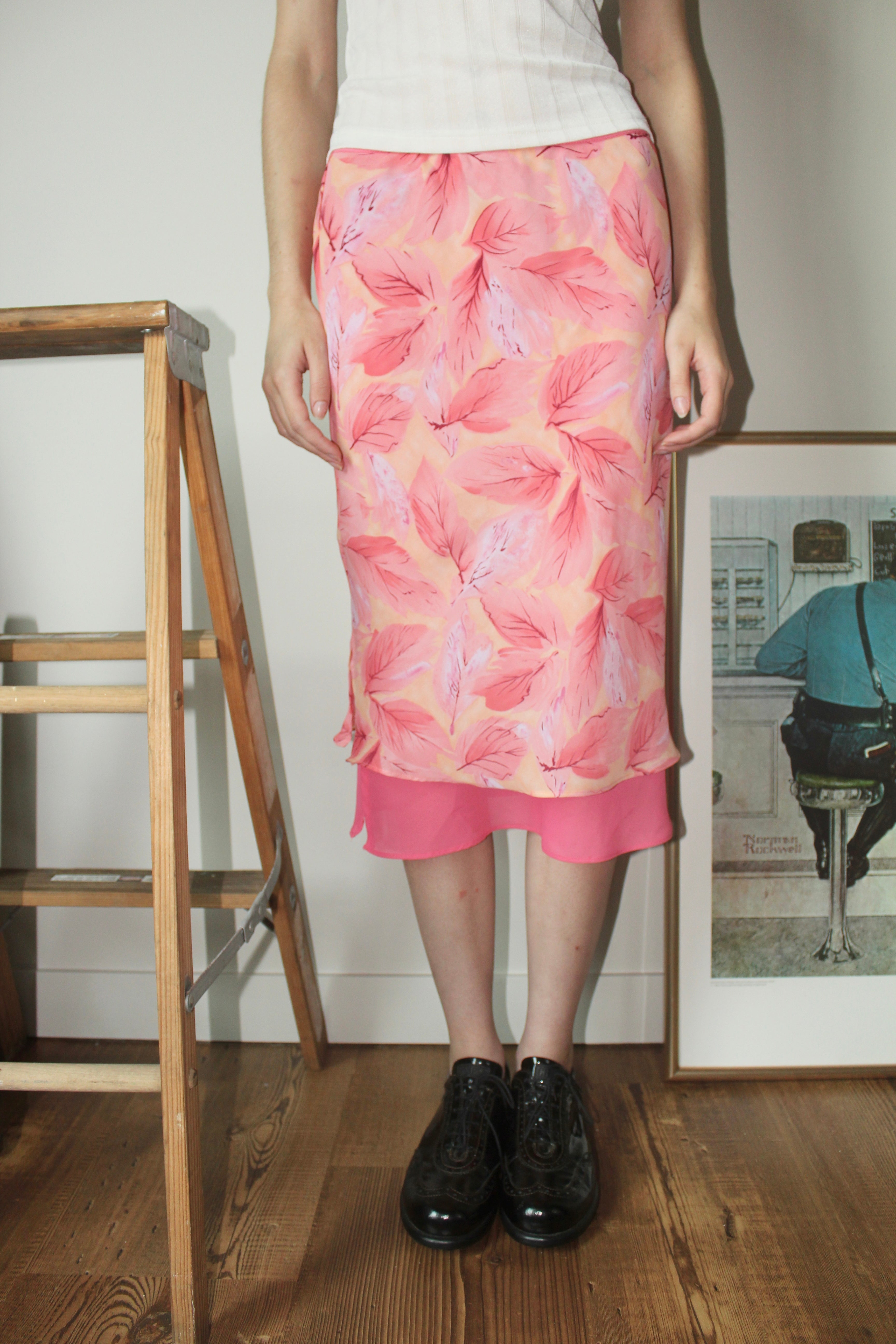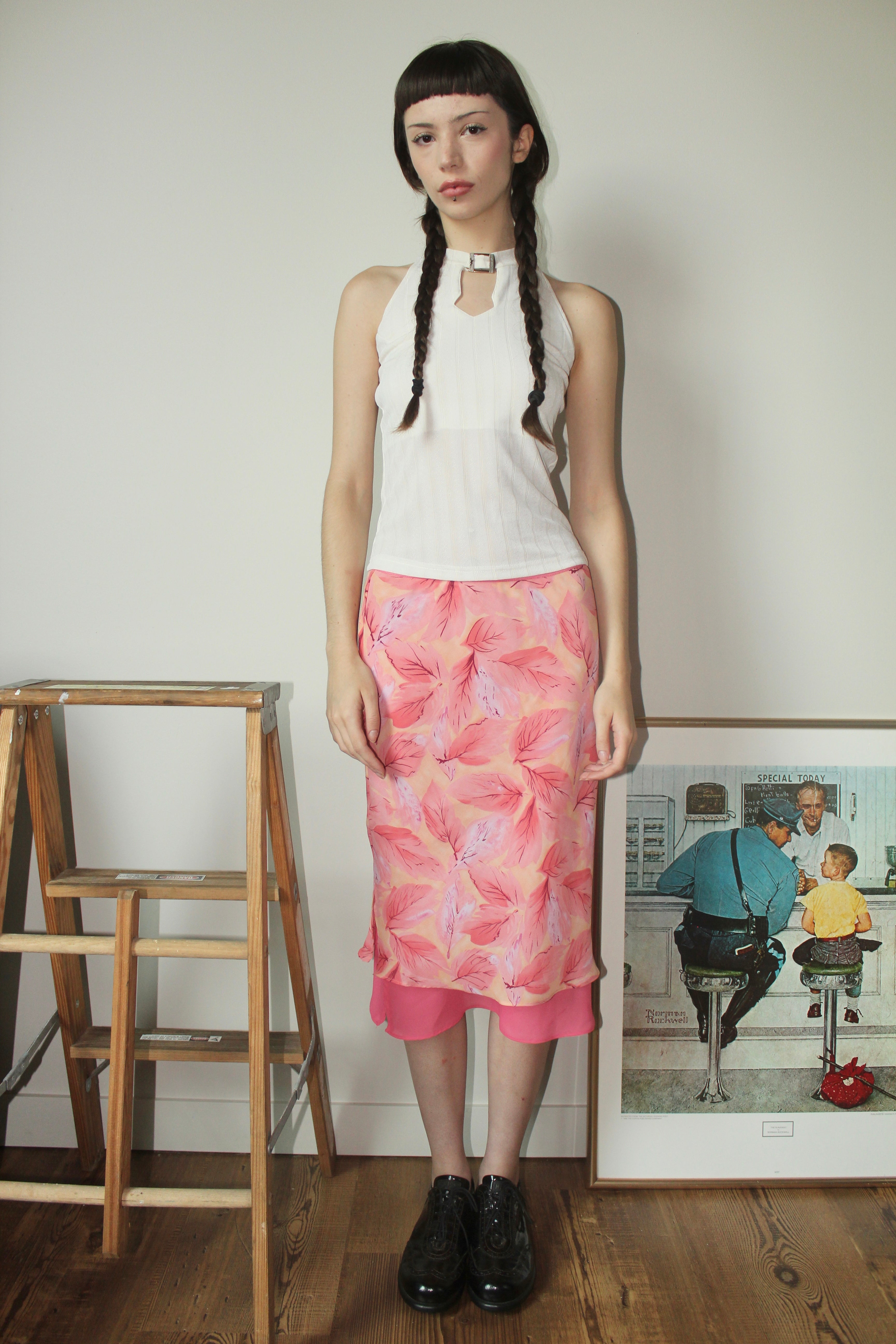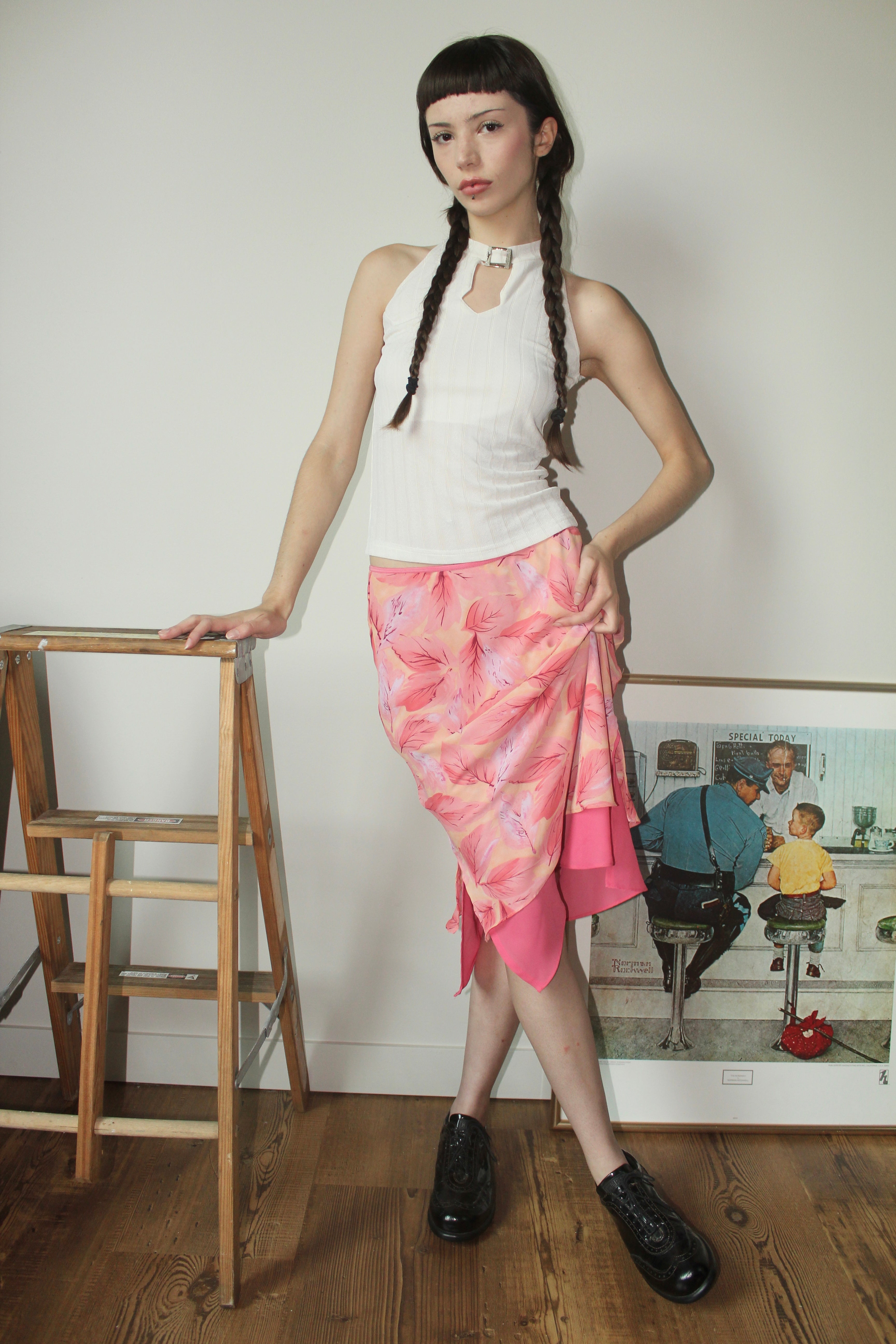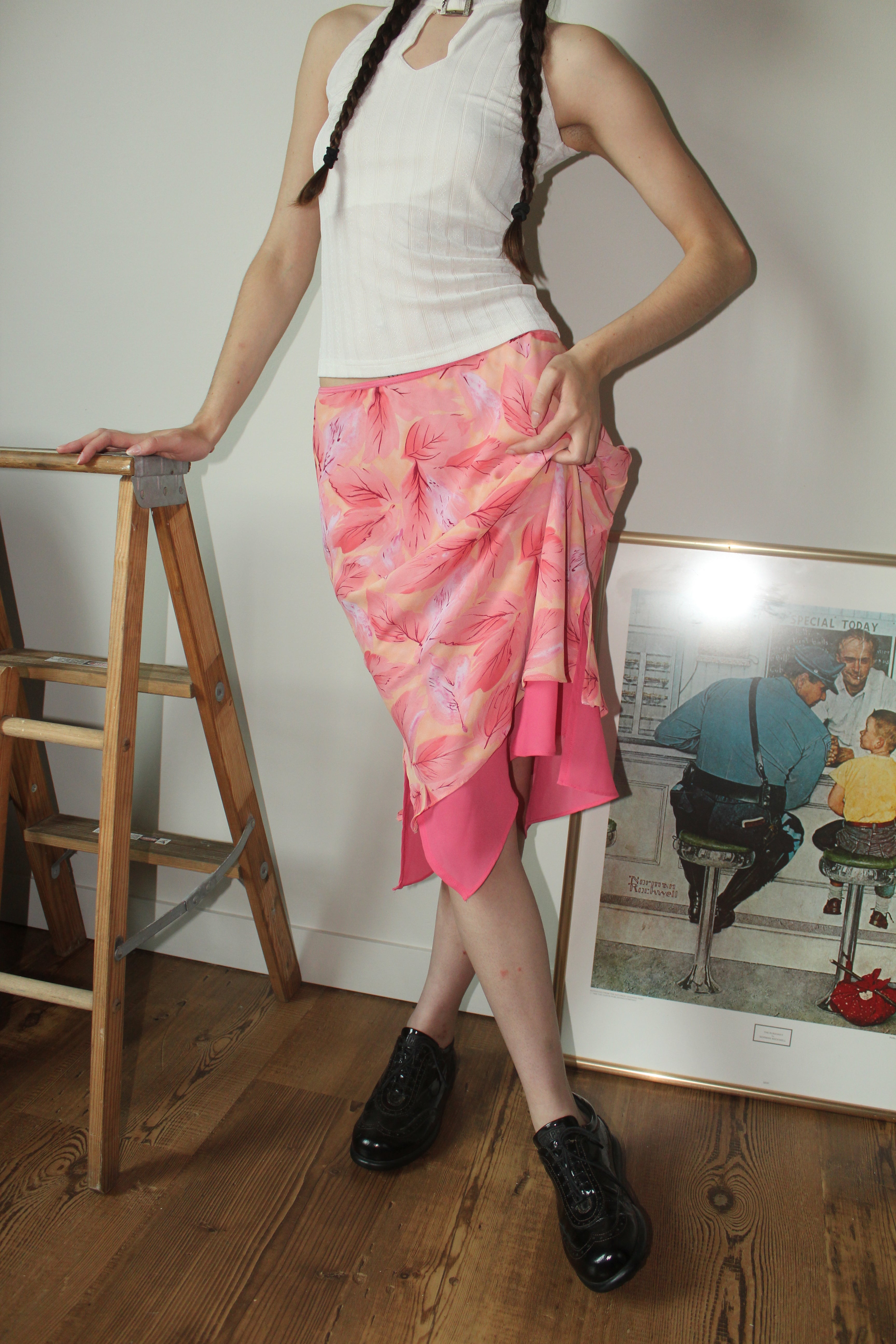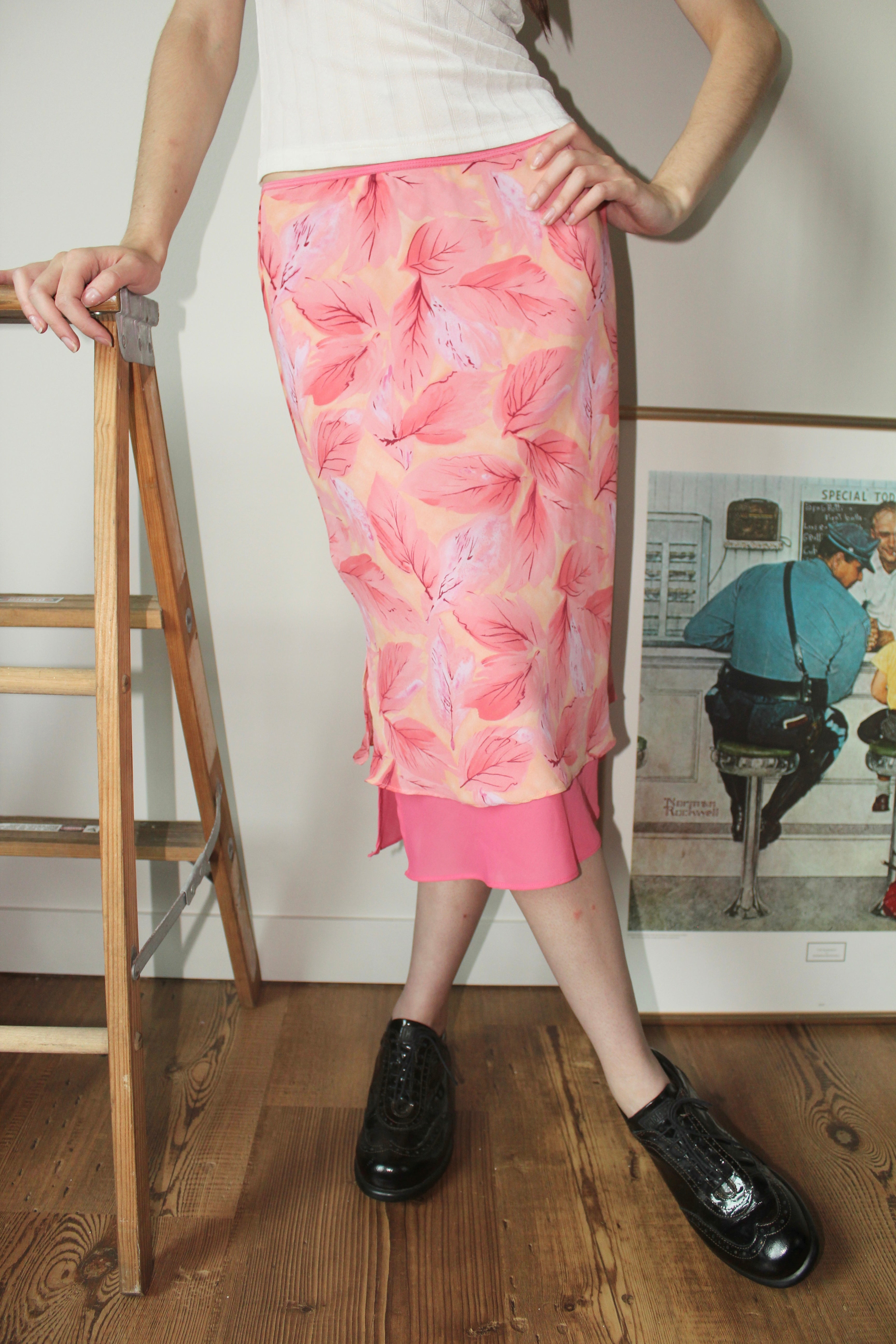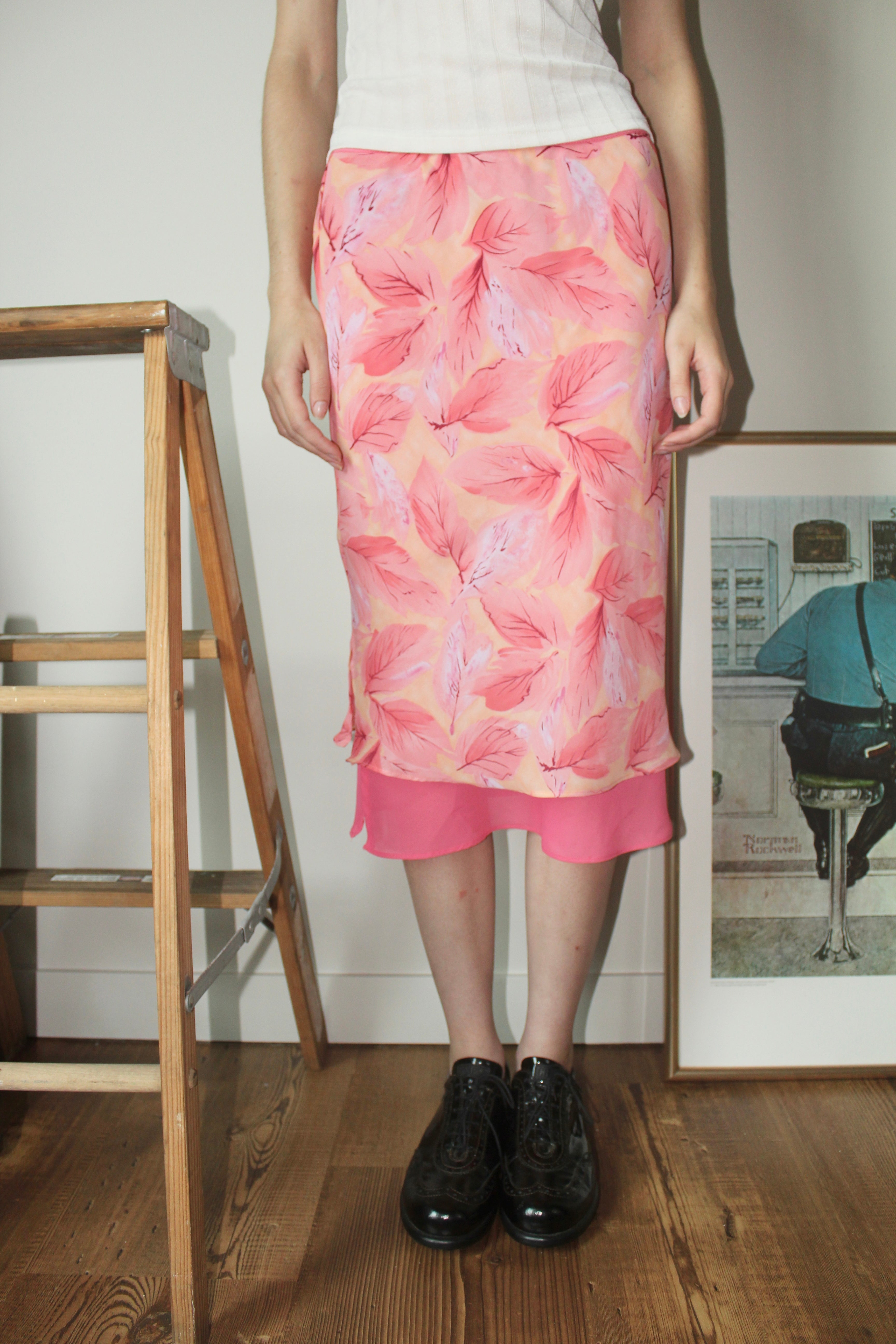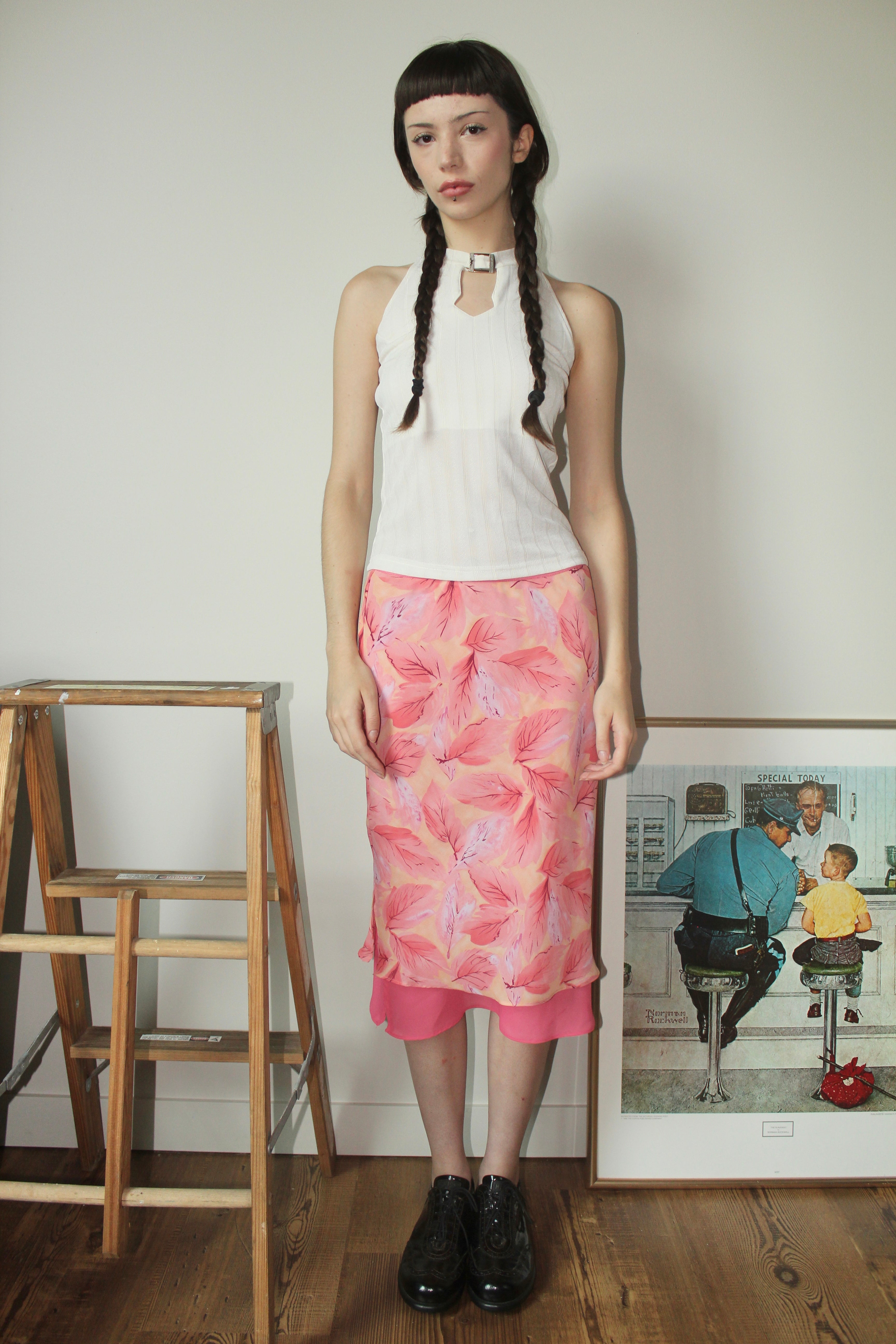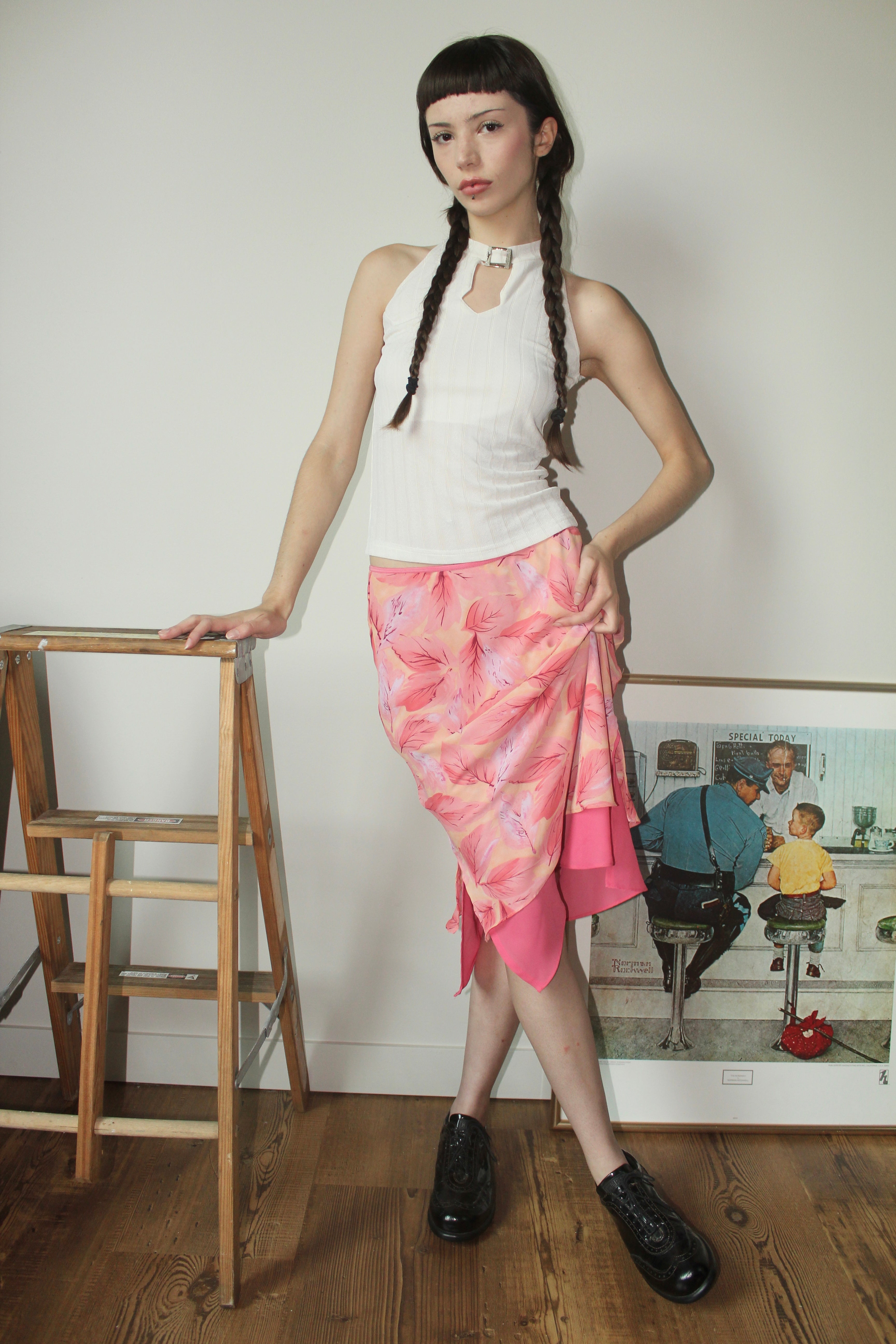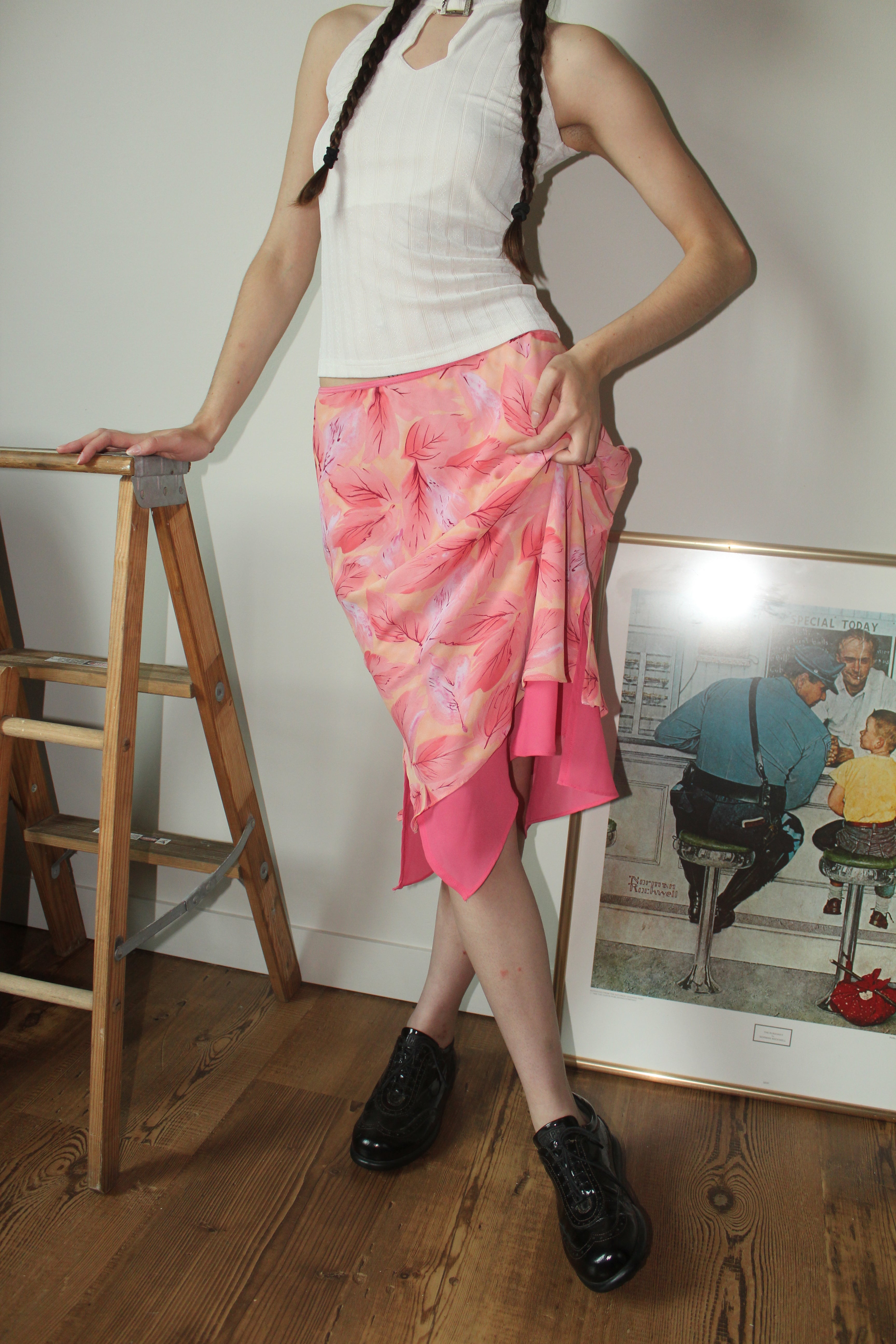 Vintage 90s Layered Leaf Midi Skirt (S)
So obsessed with this 90s precious midi skirt with a low waist and lovely brushstroke leaf pattern and double layered design. 
Size/Fit:
Model is 5'6 and a size small. 
Will fit sizes small best. 
Measurements: 
Waist:  24-25 inches flat 
Length: 26 inches flat
Material: poly