Hello! Welcome :) Flat rate shipping of $6.95 on all orders in the US.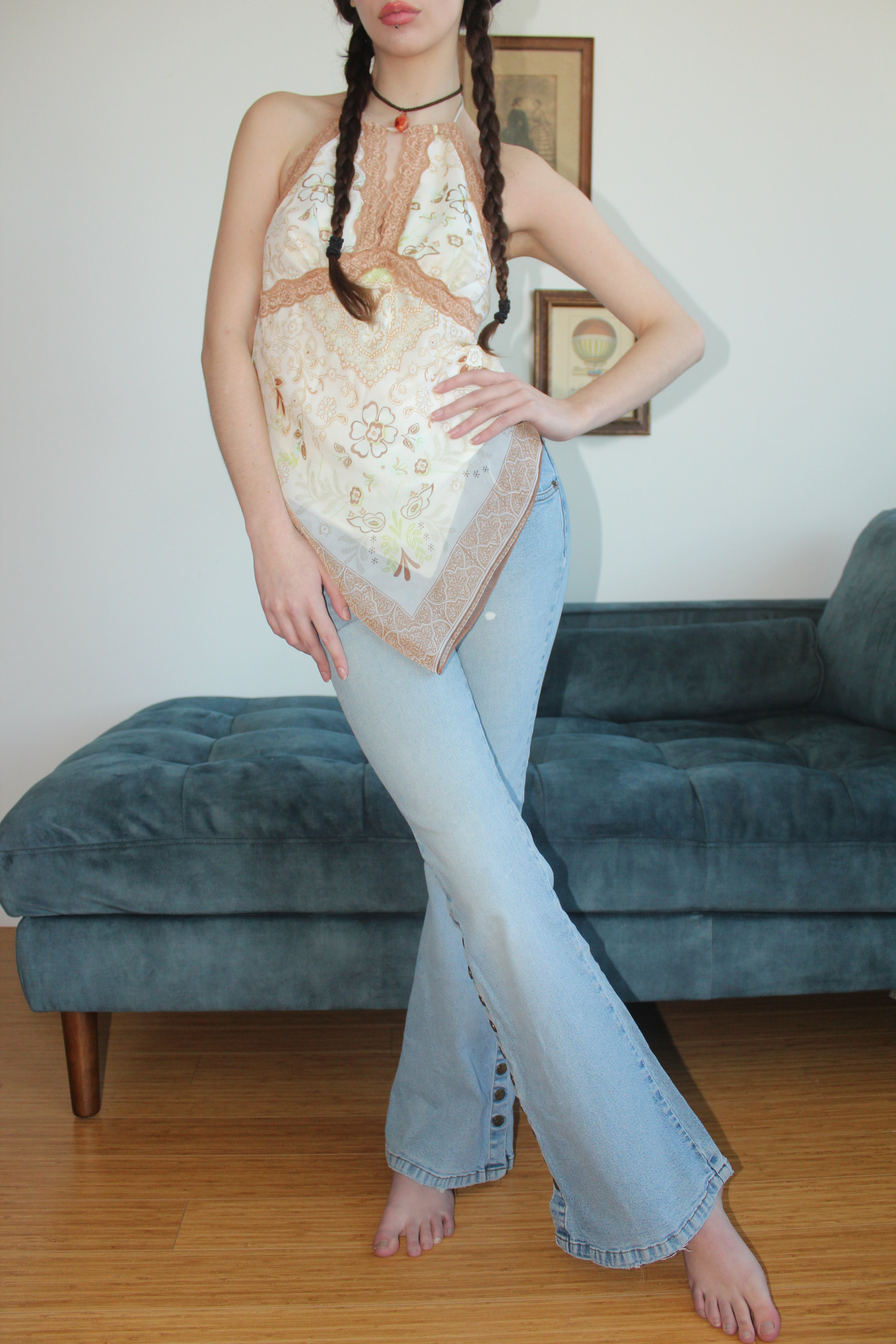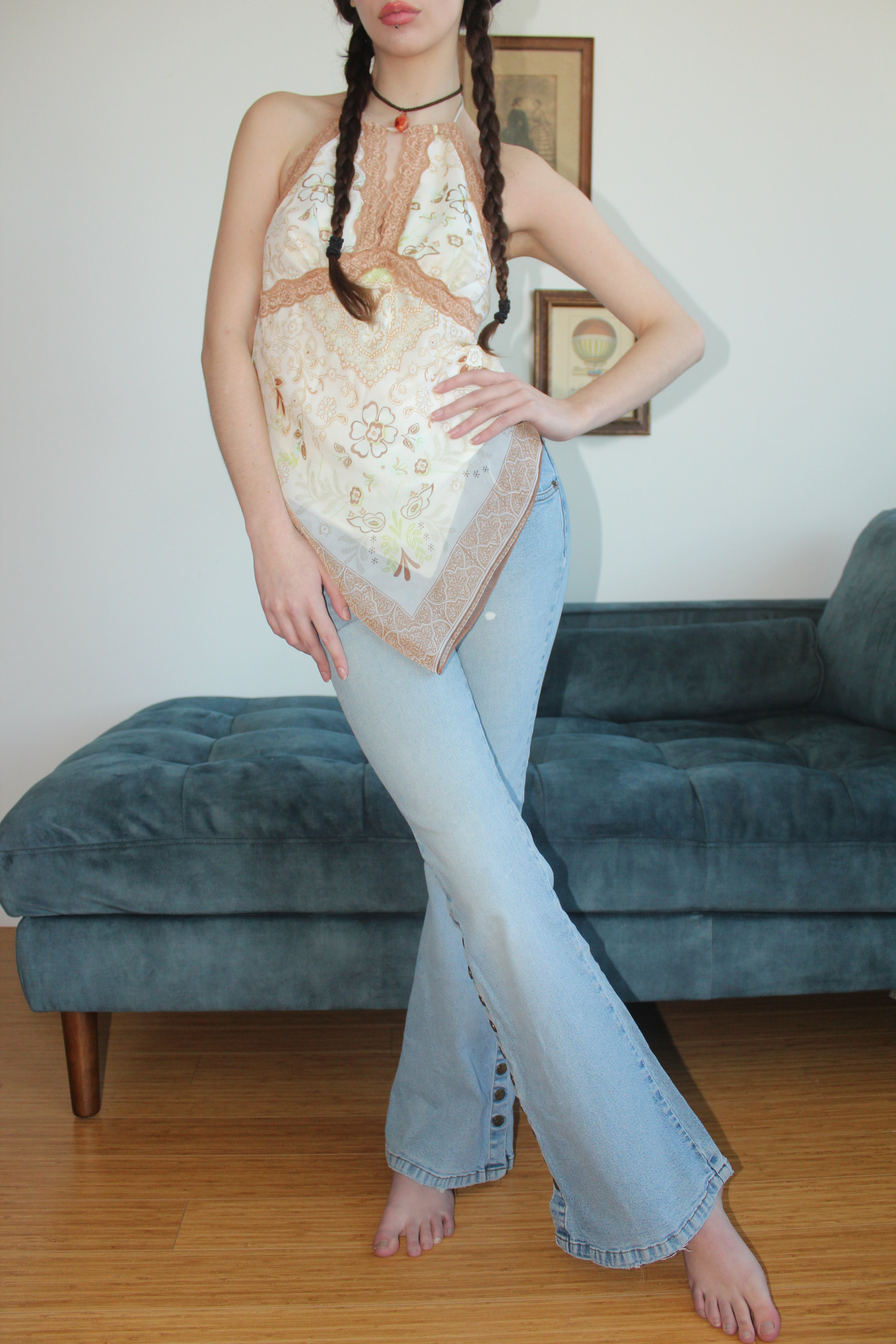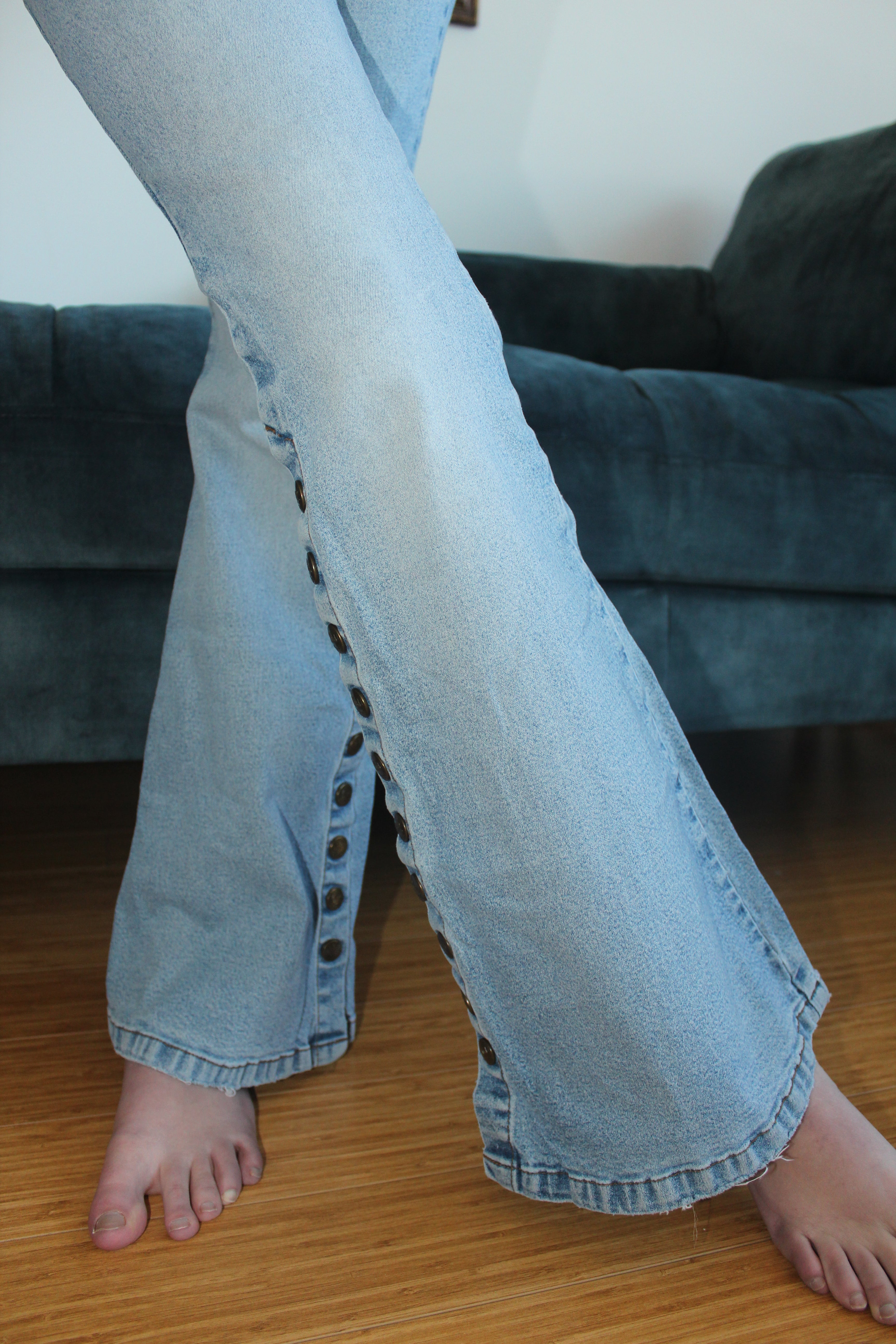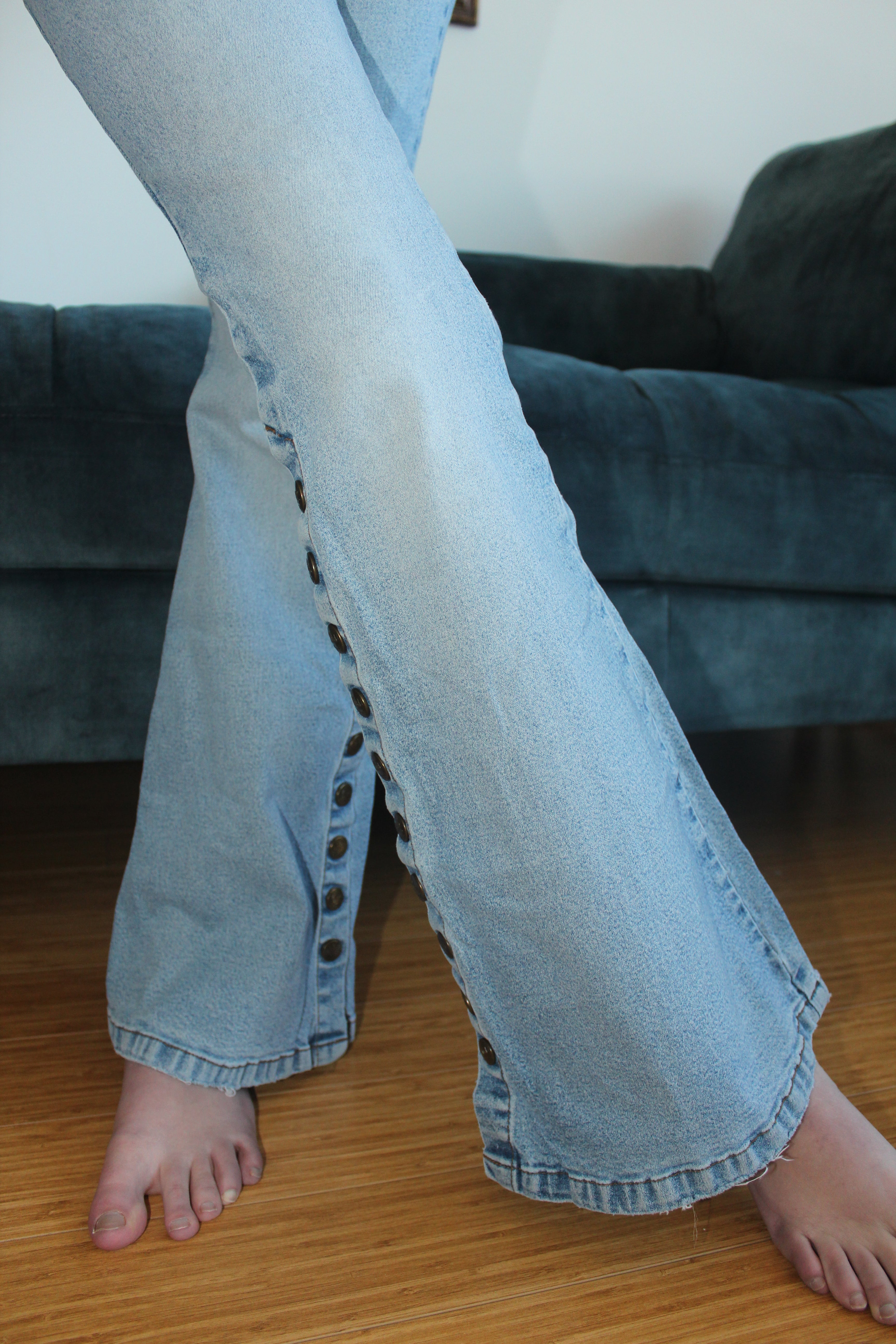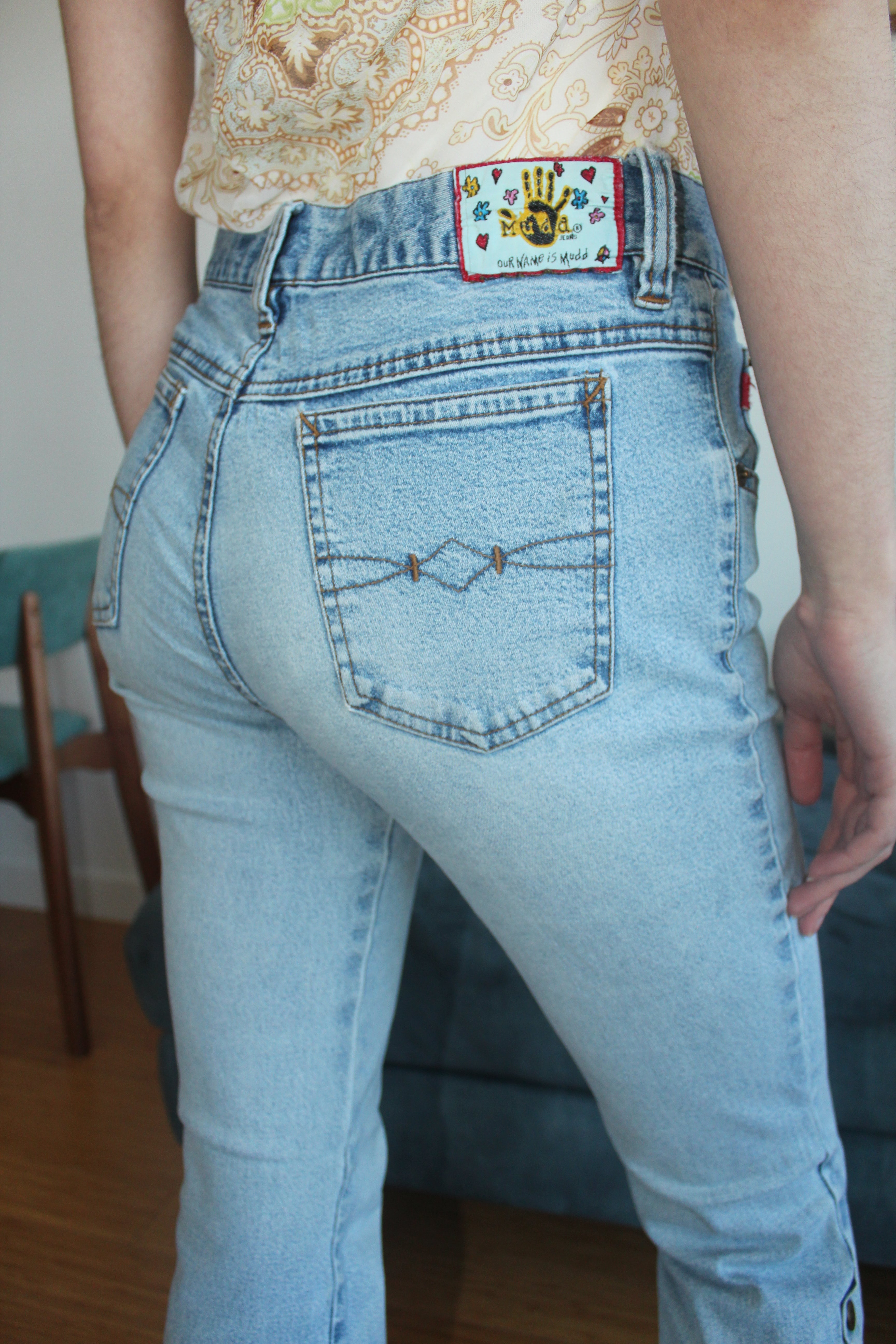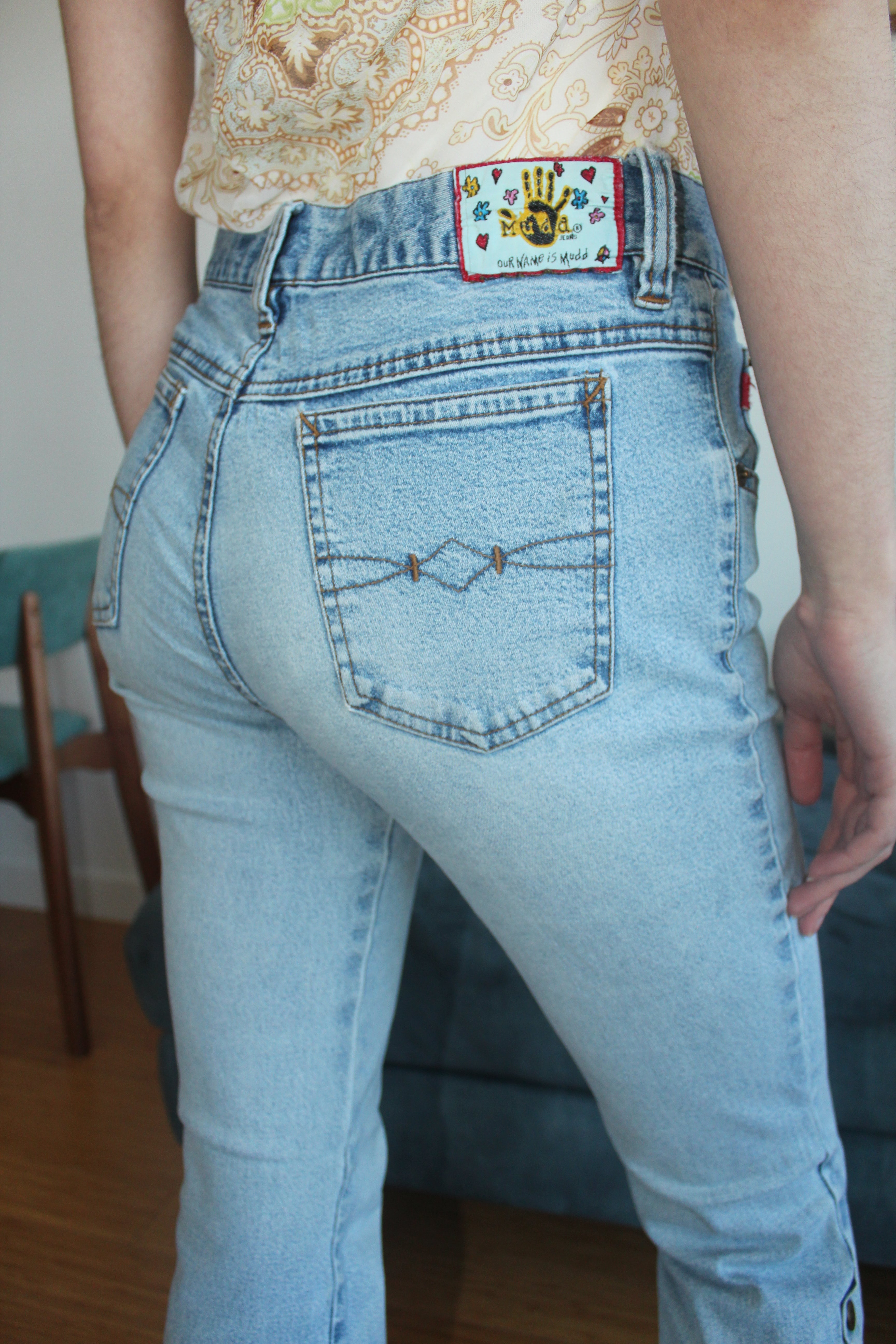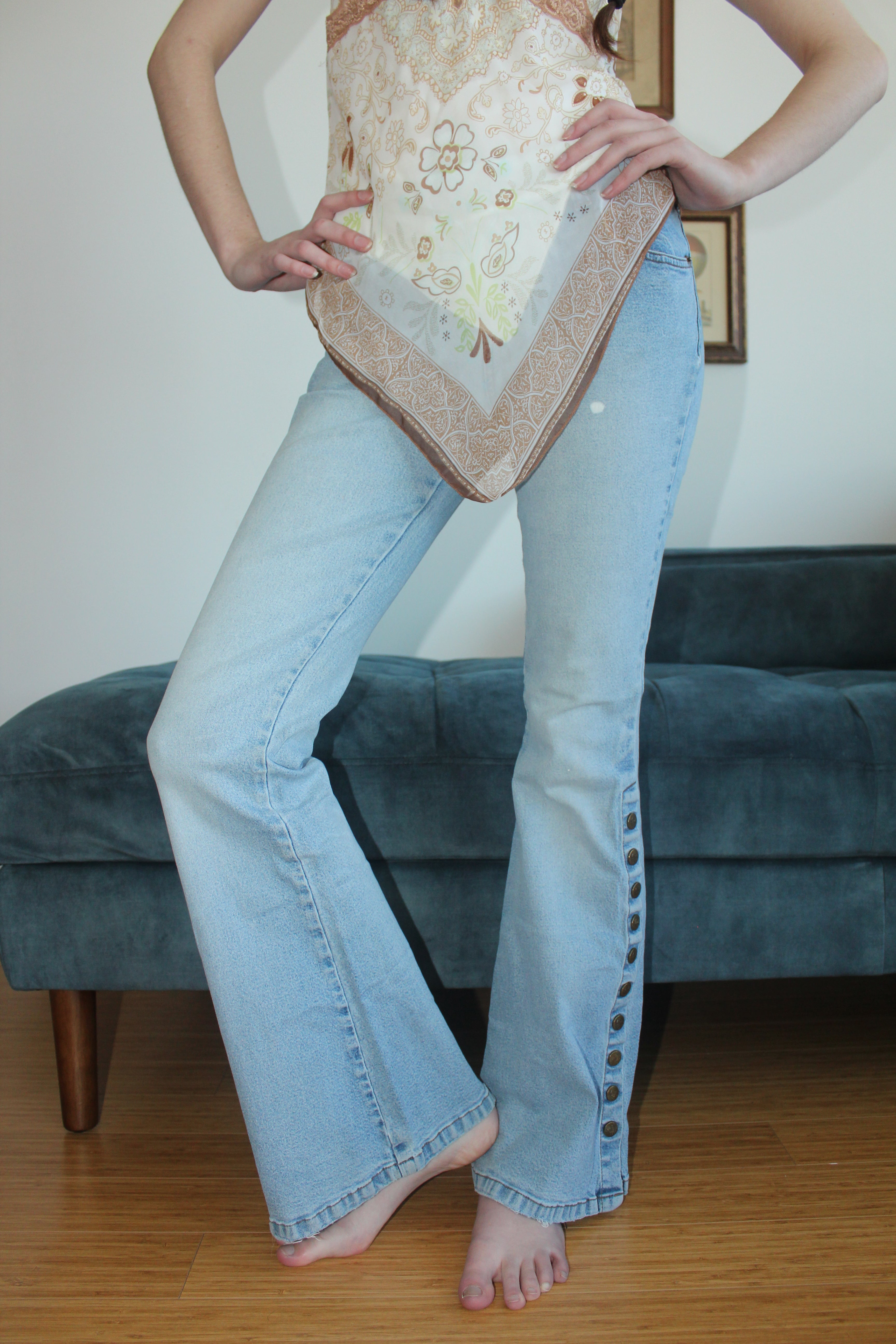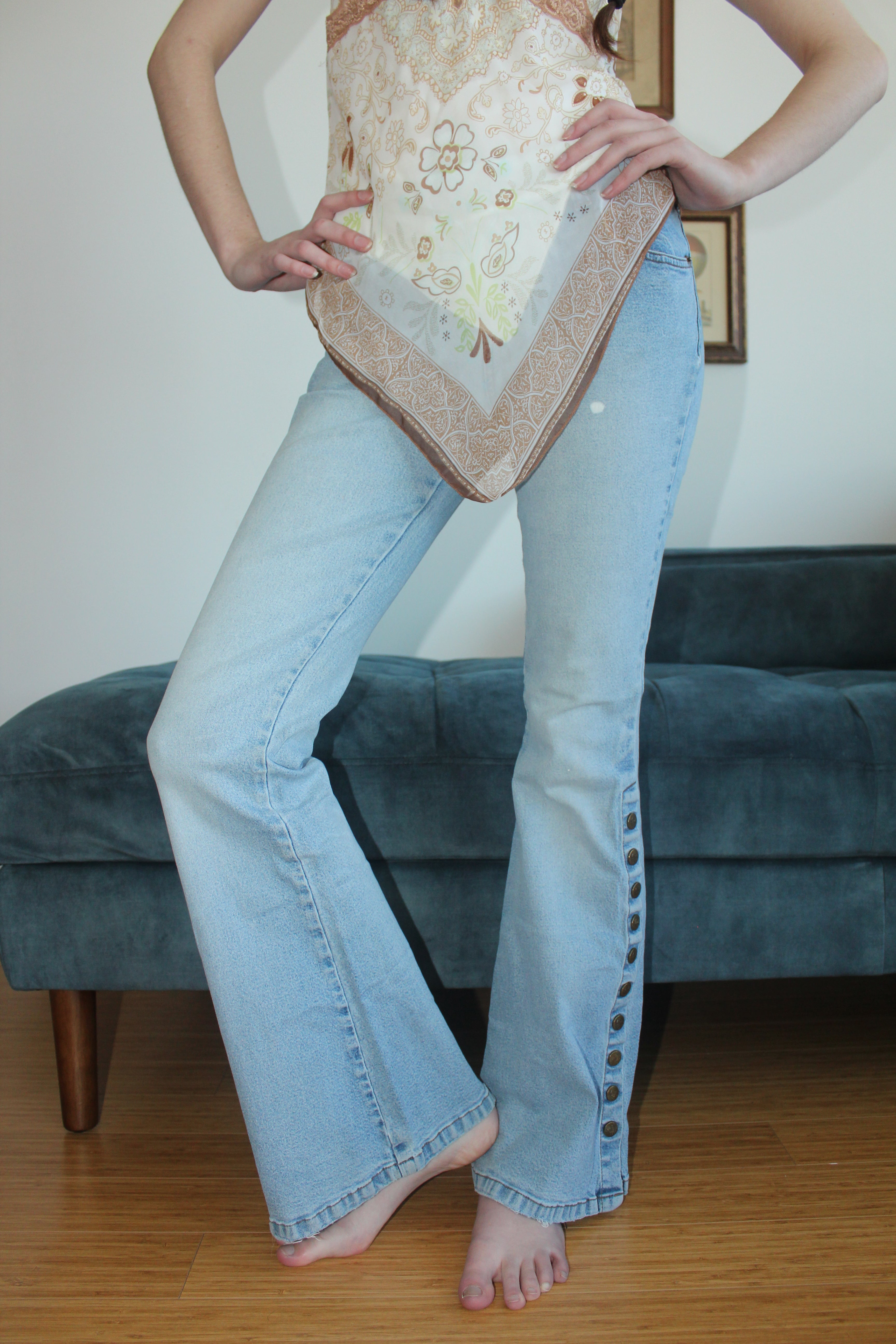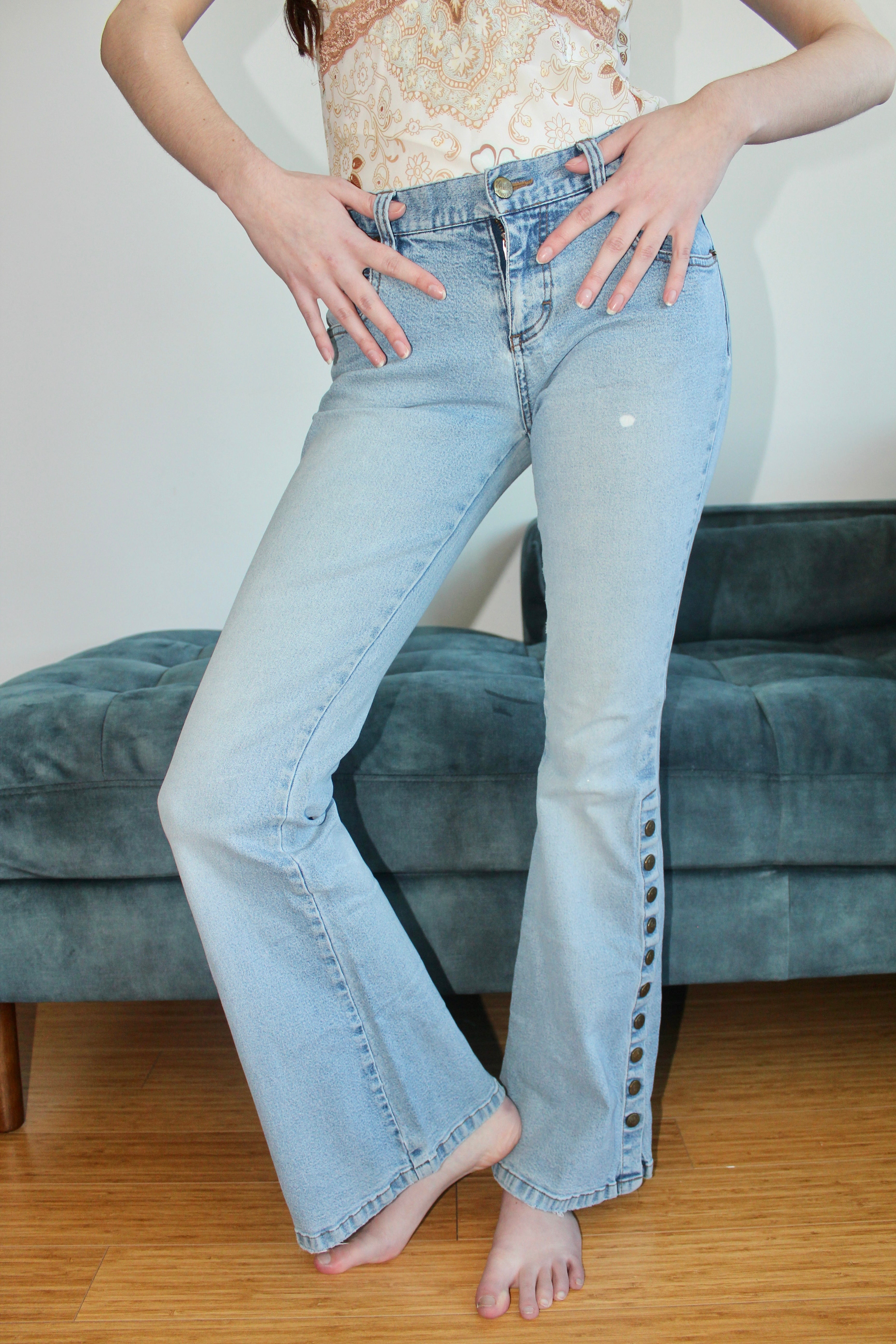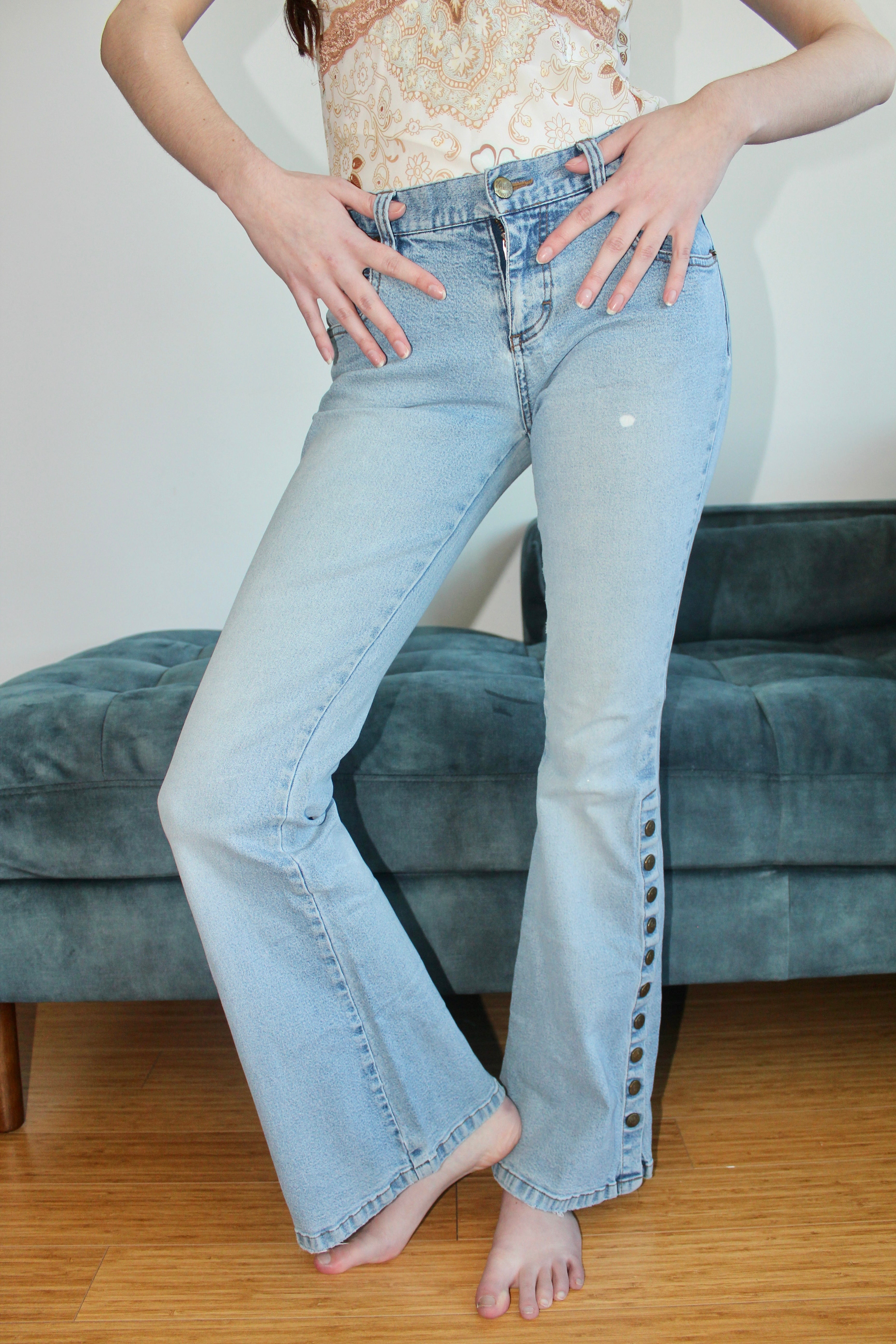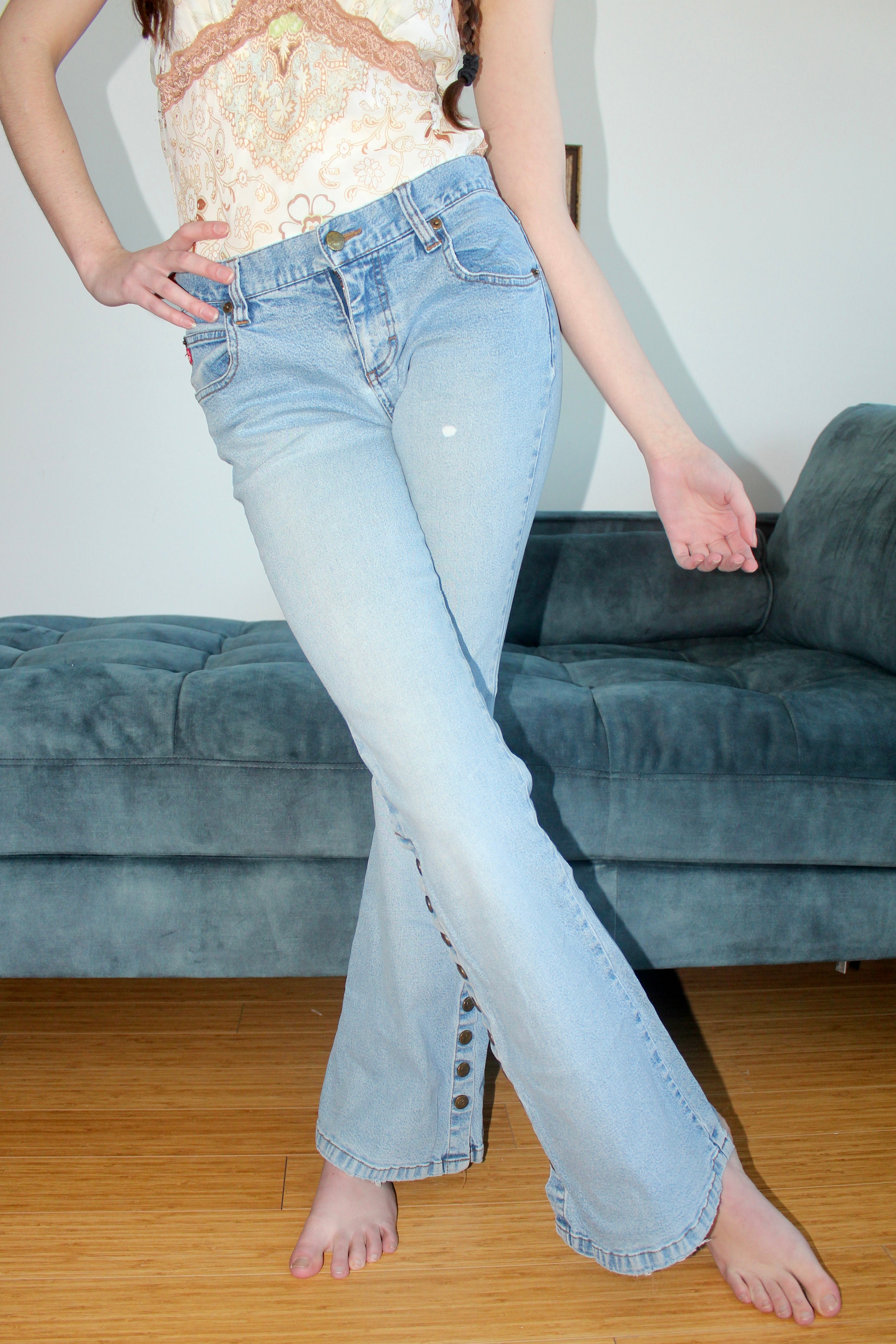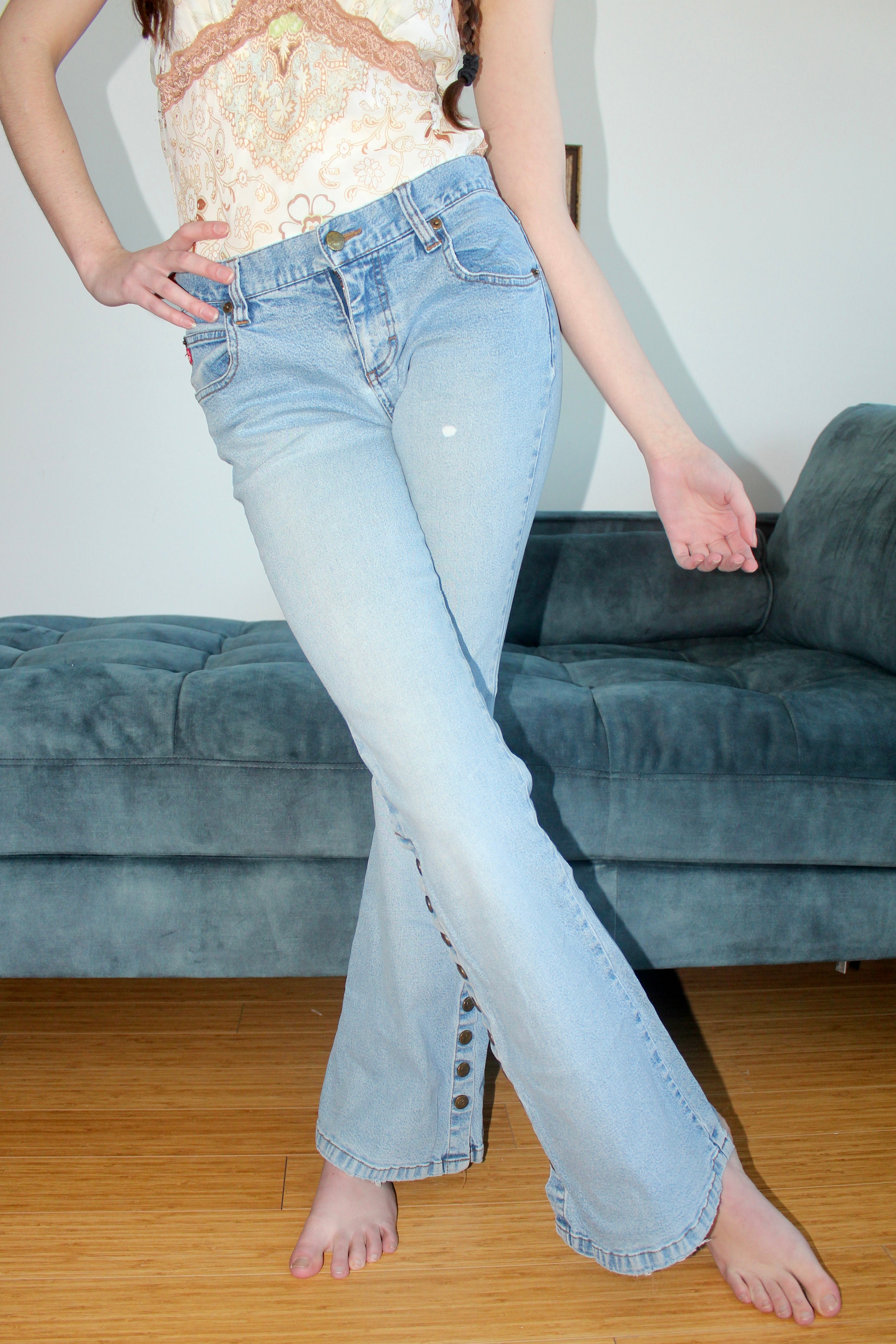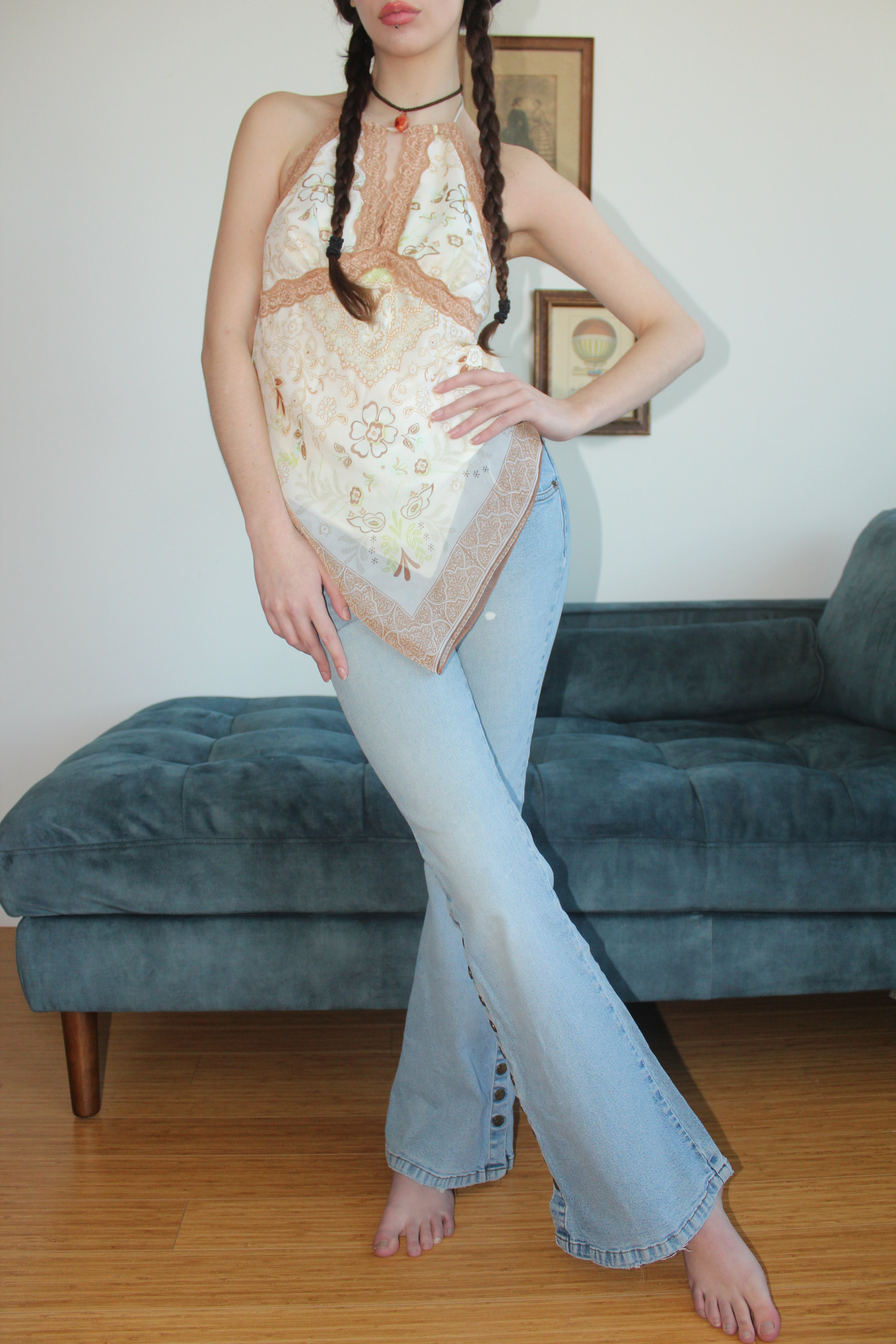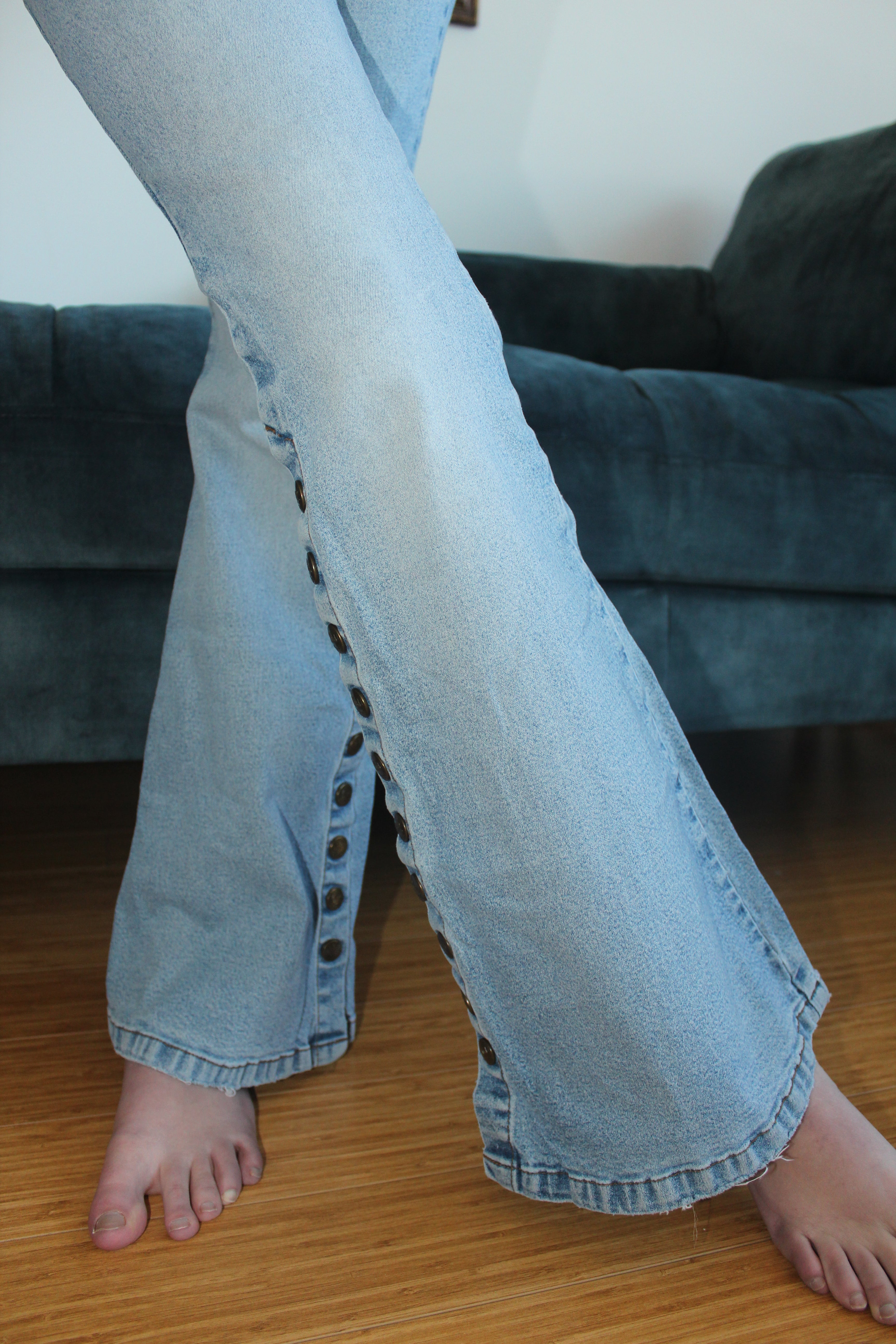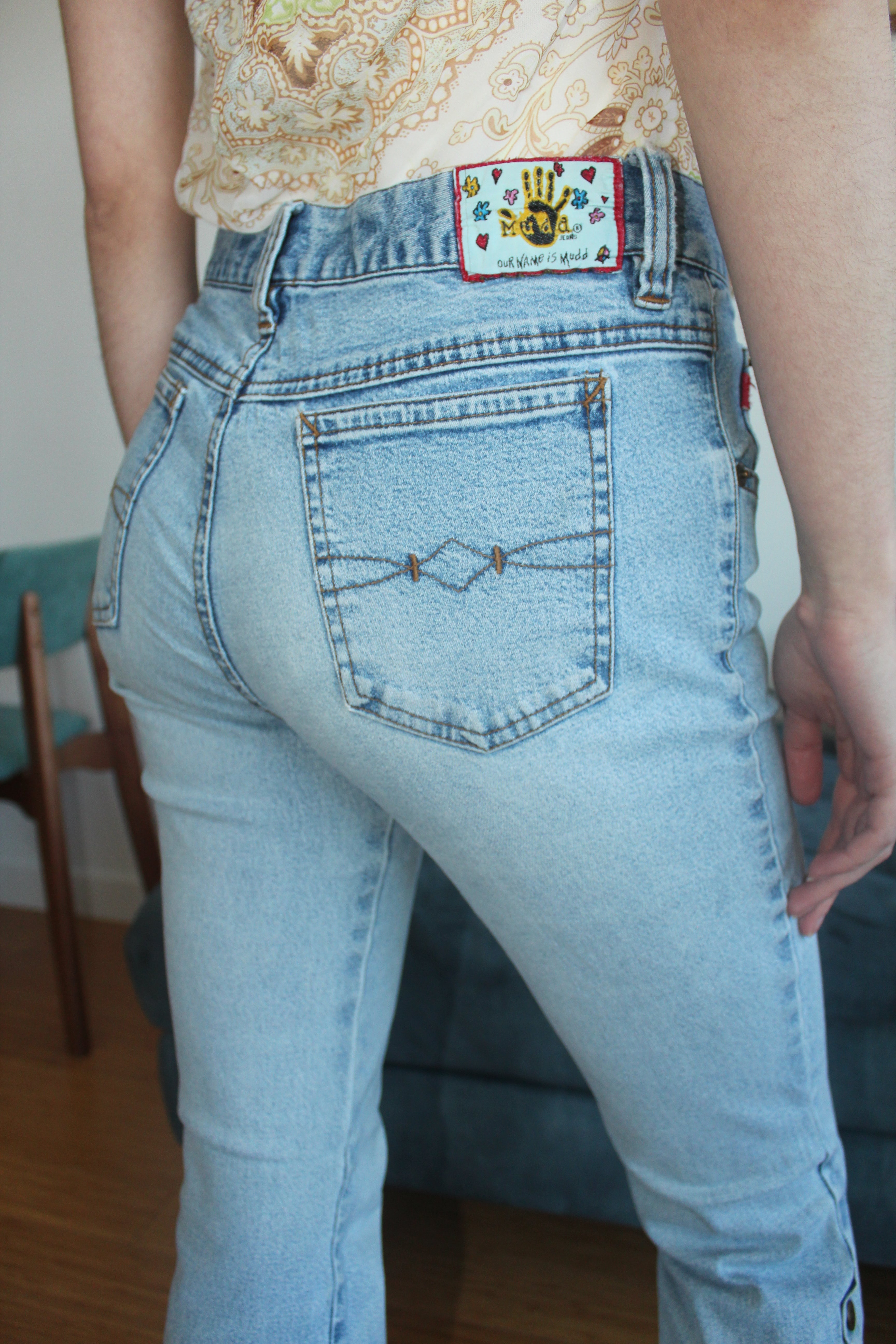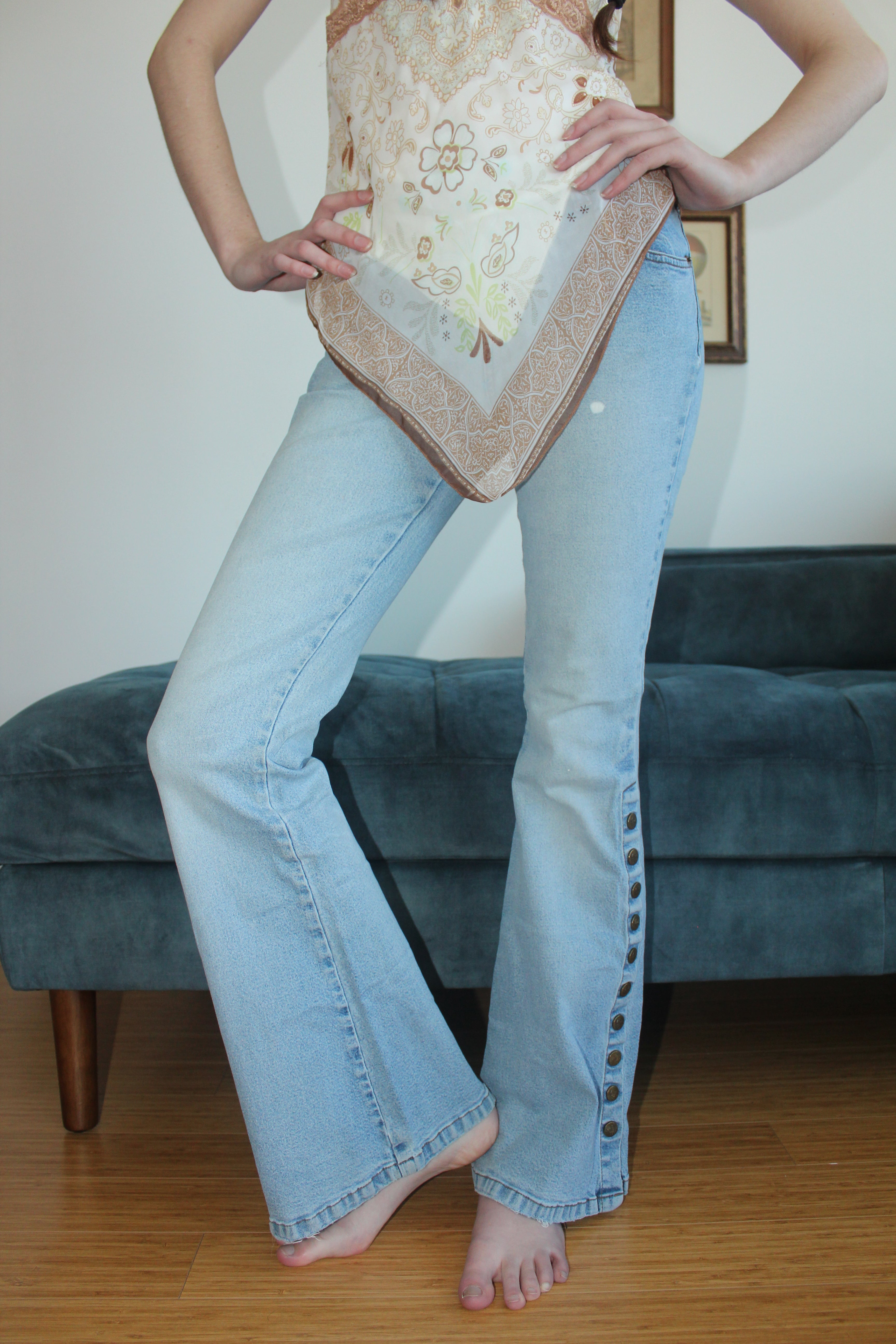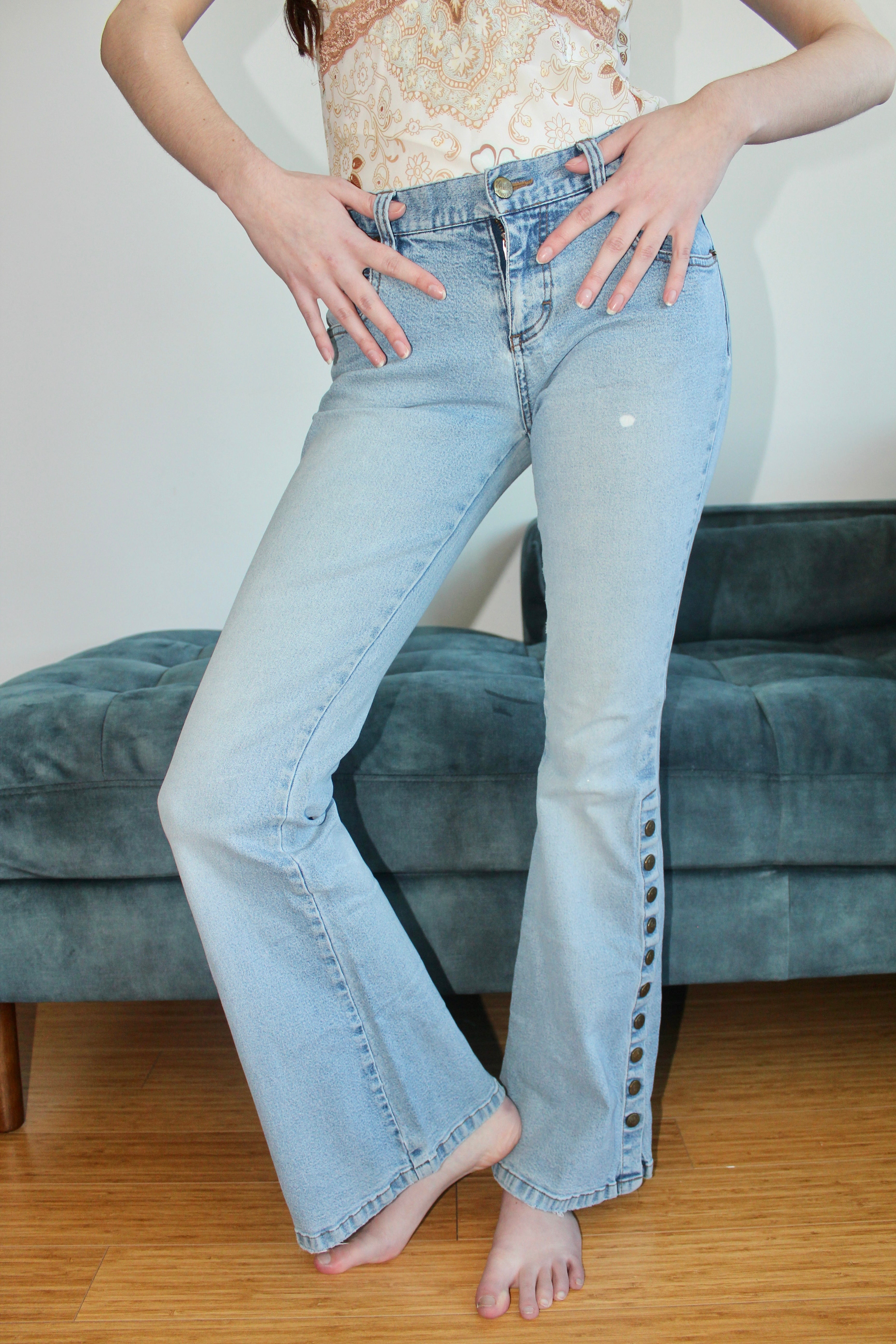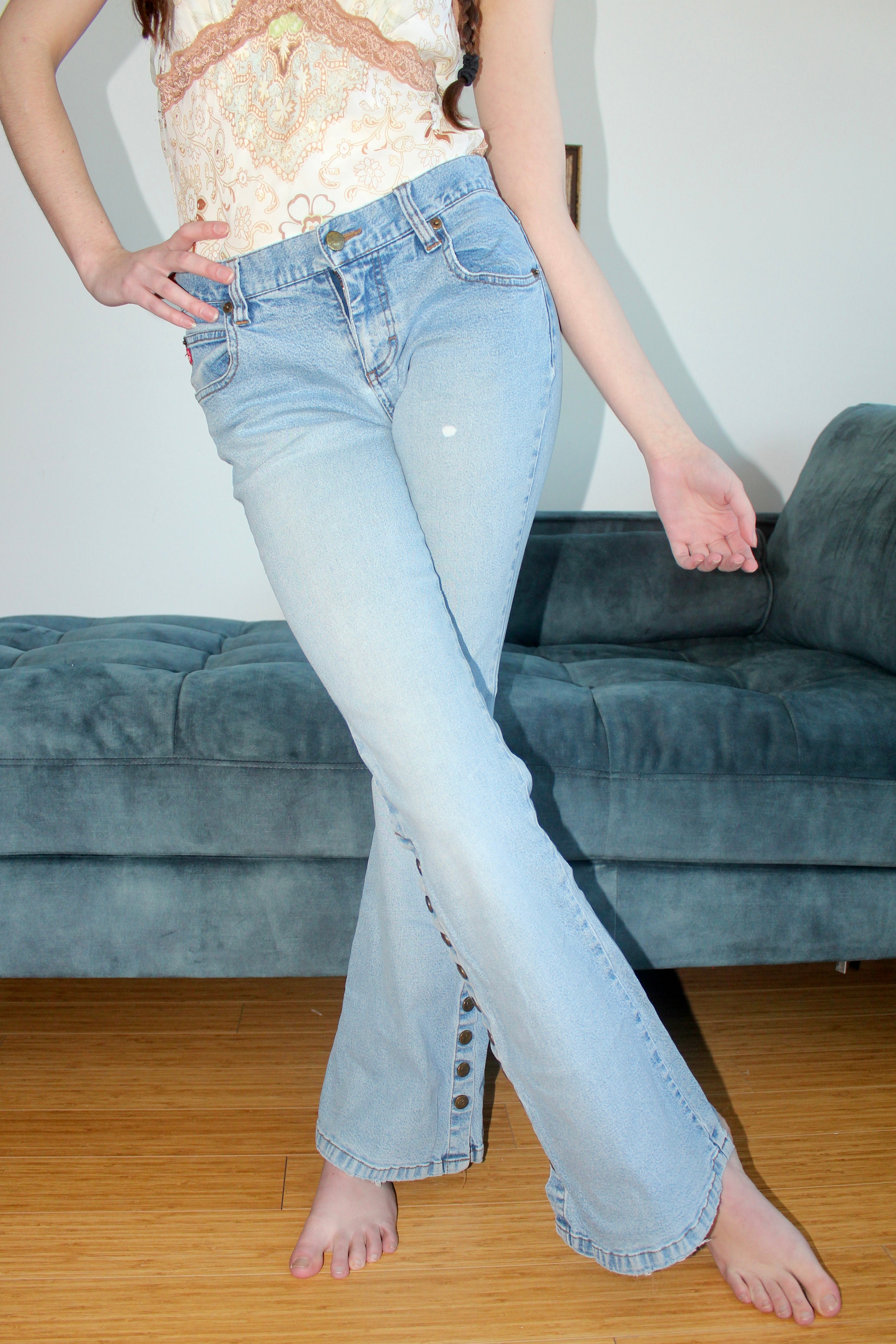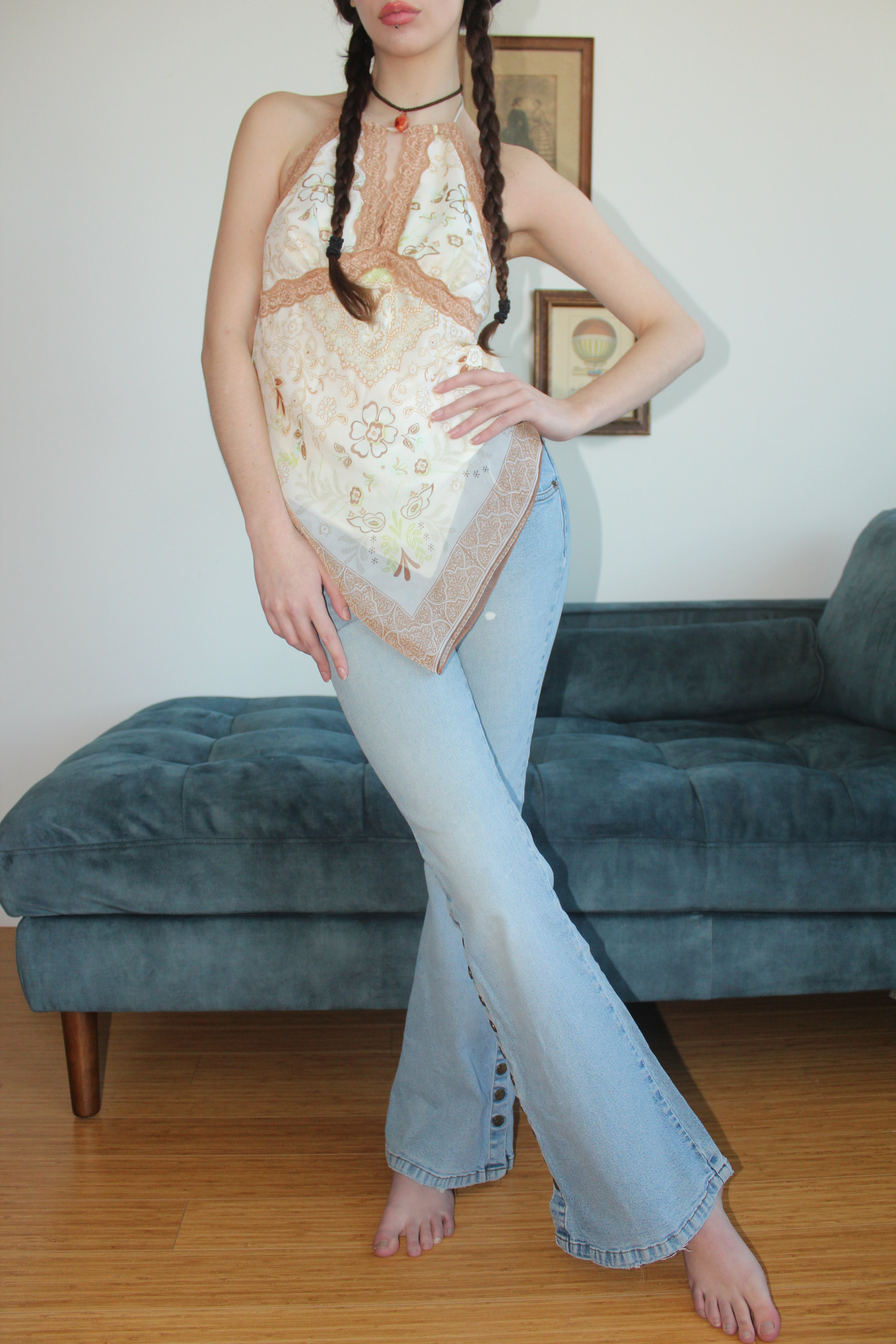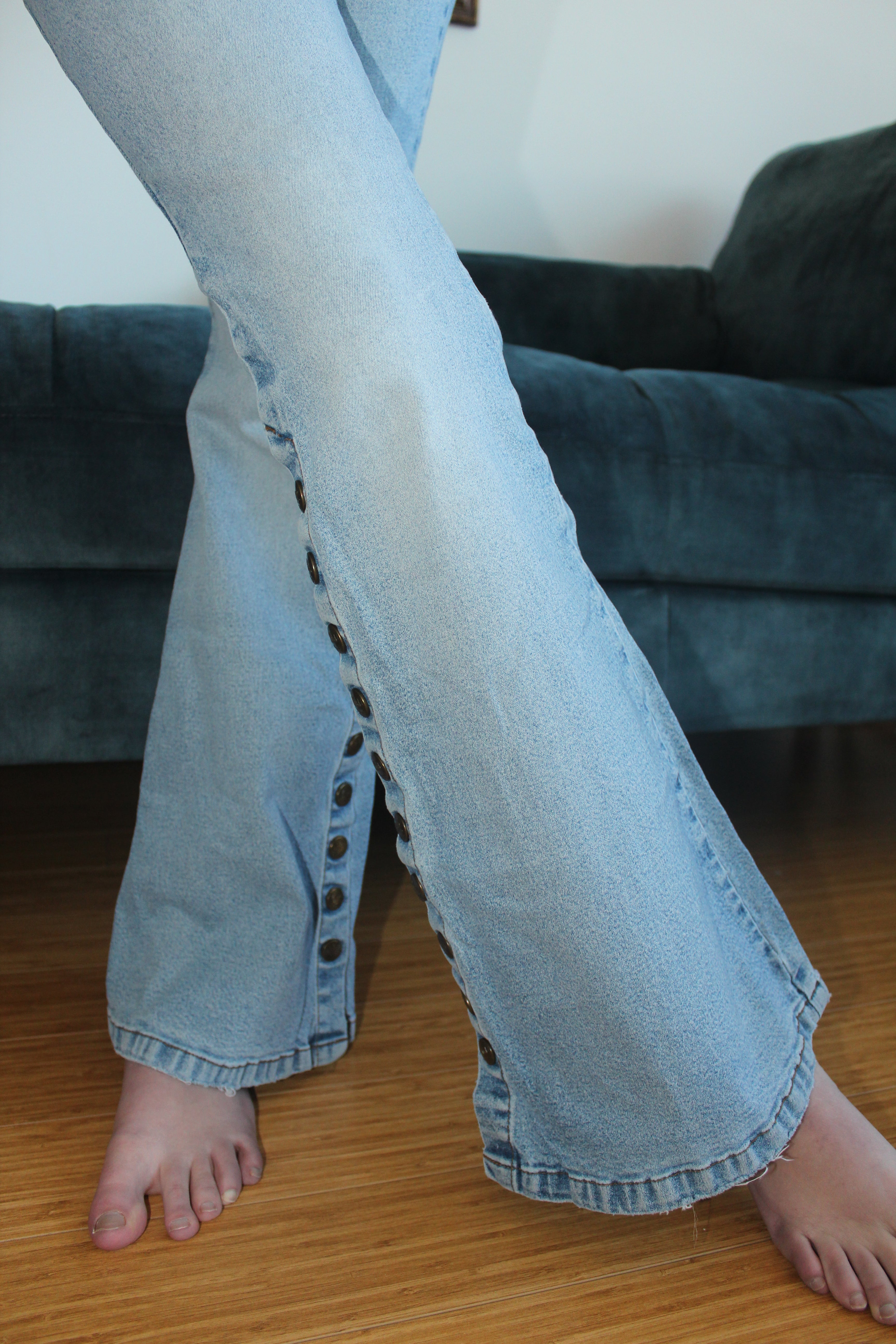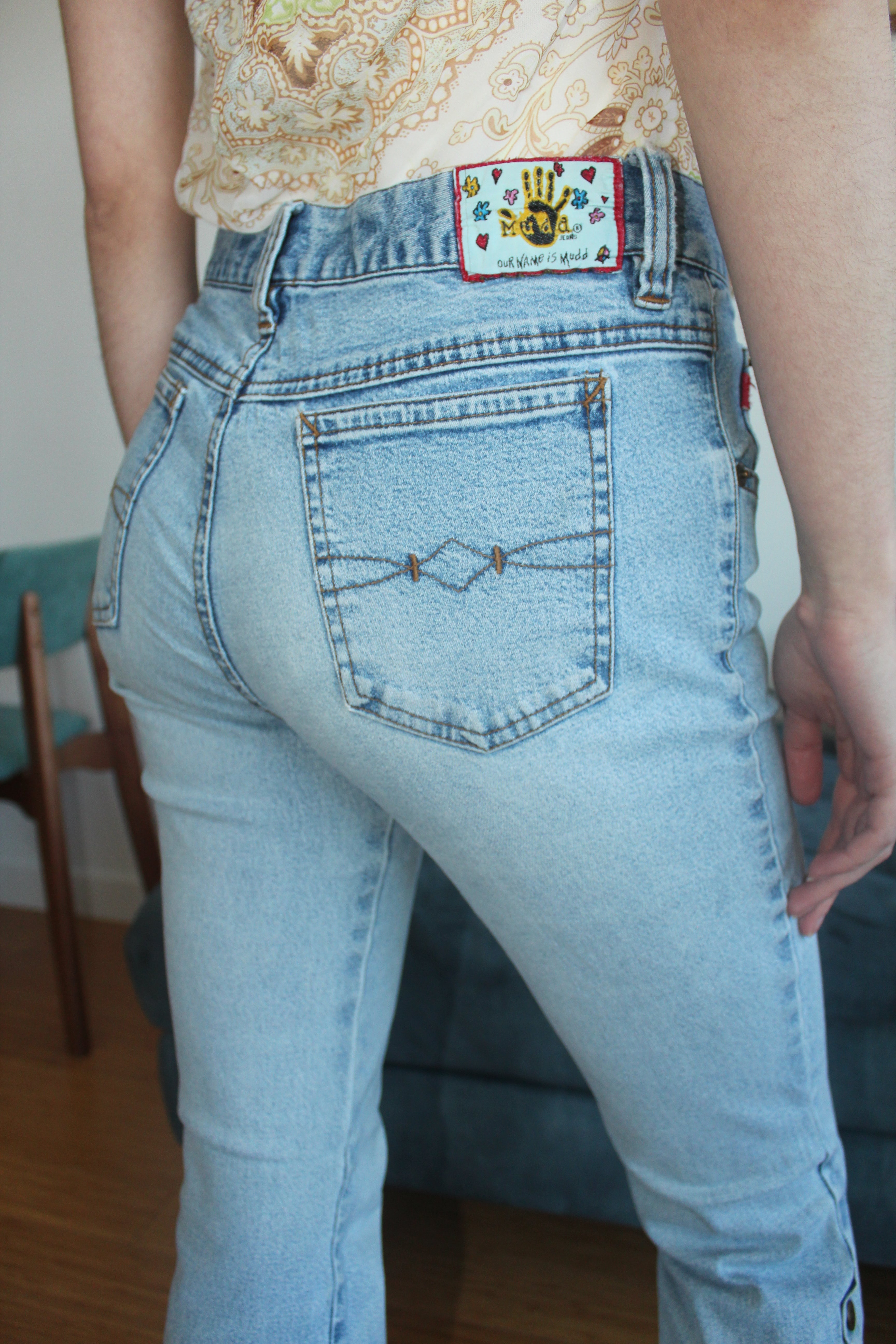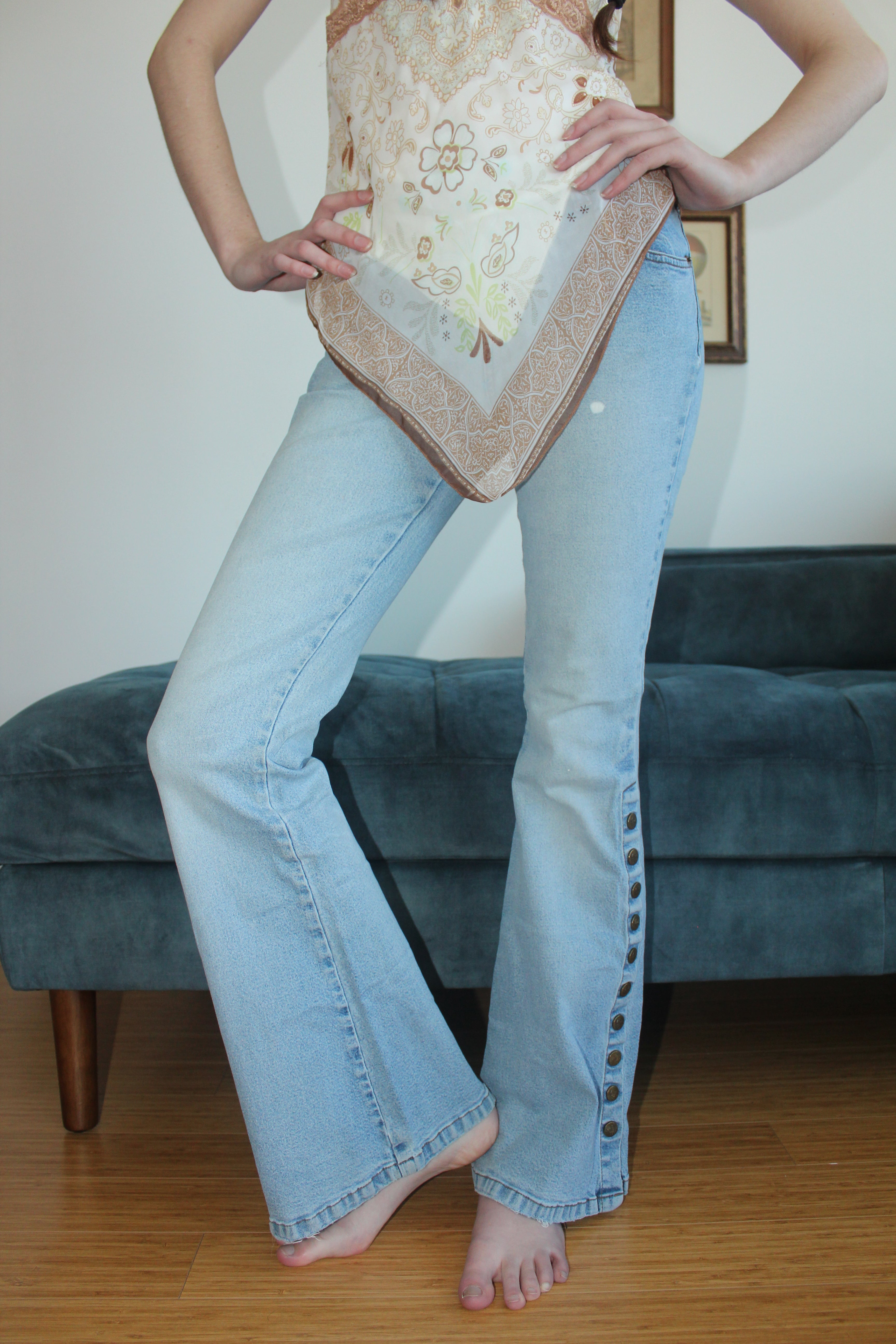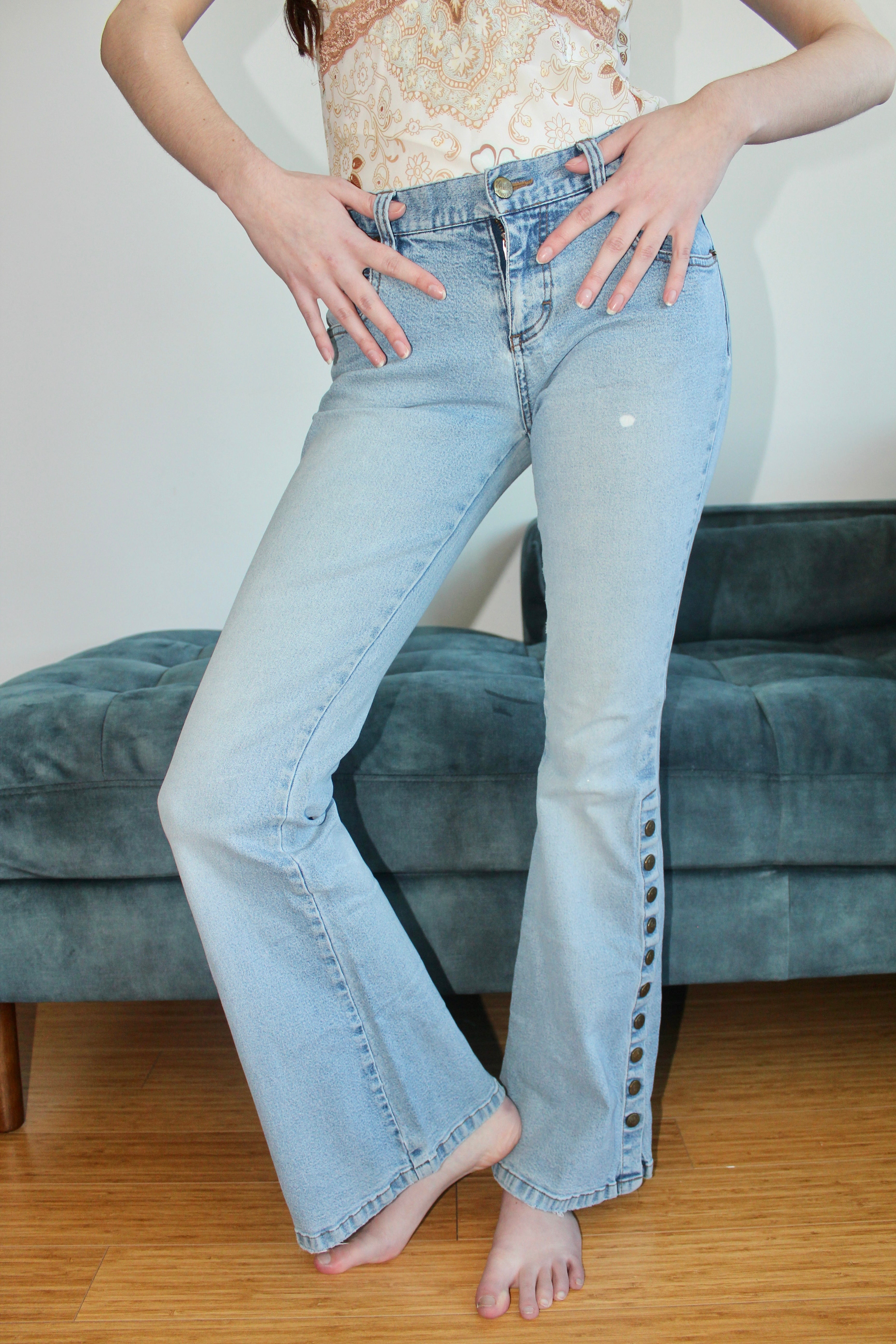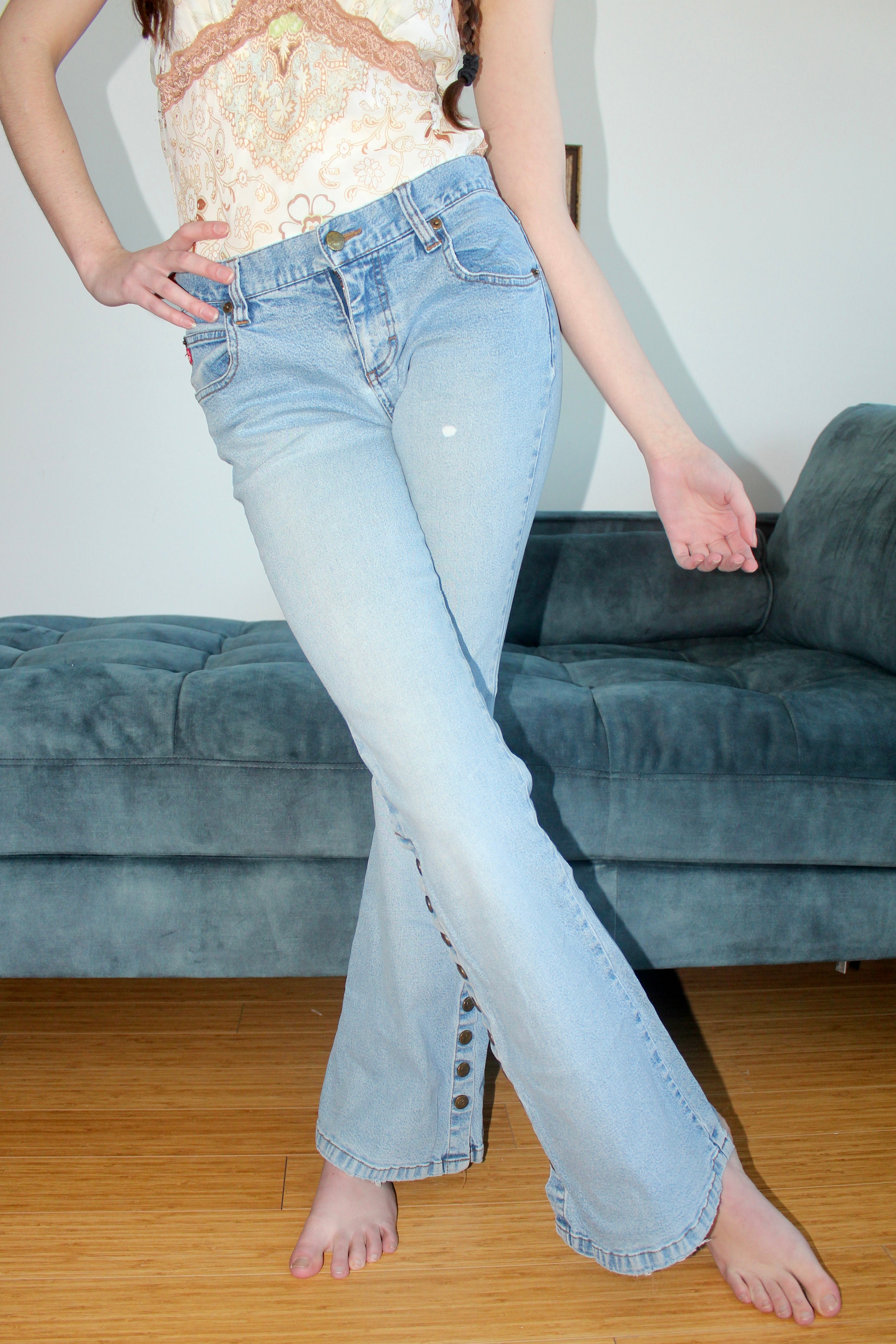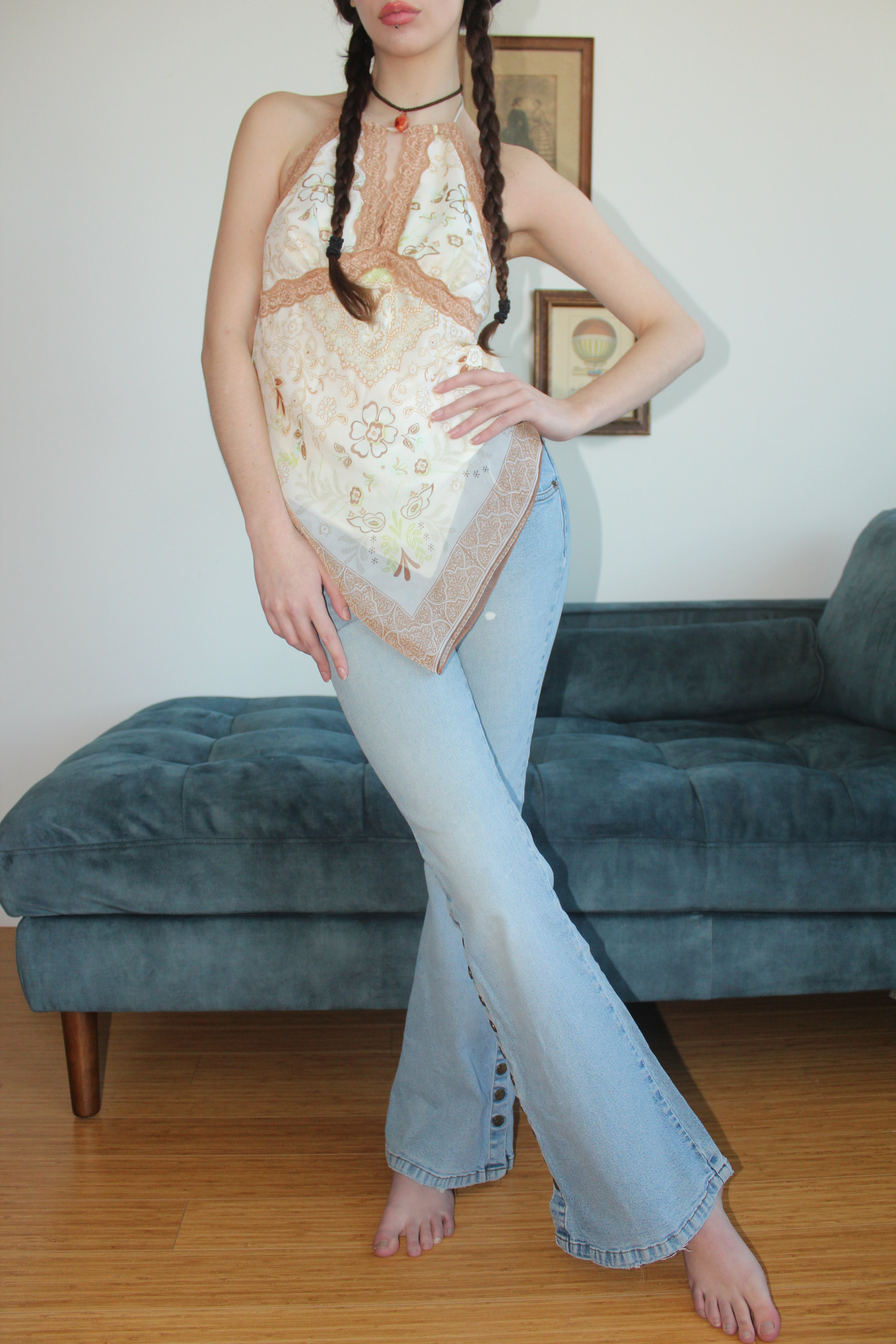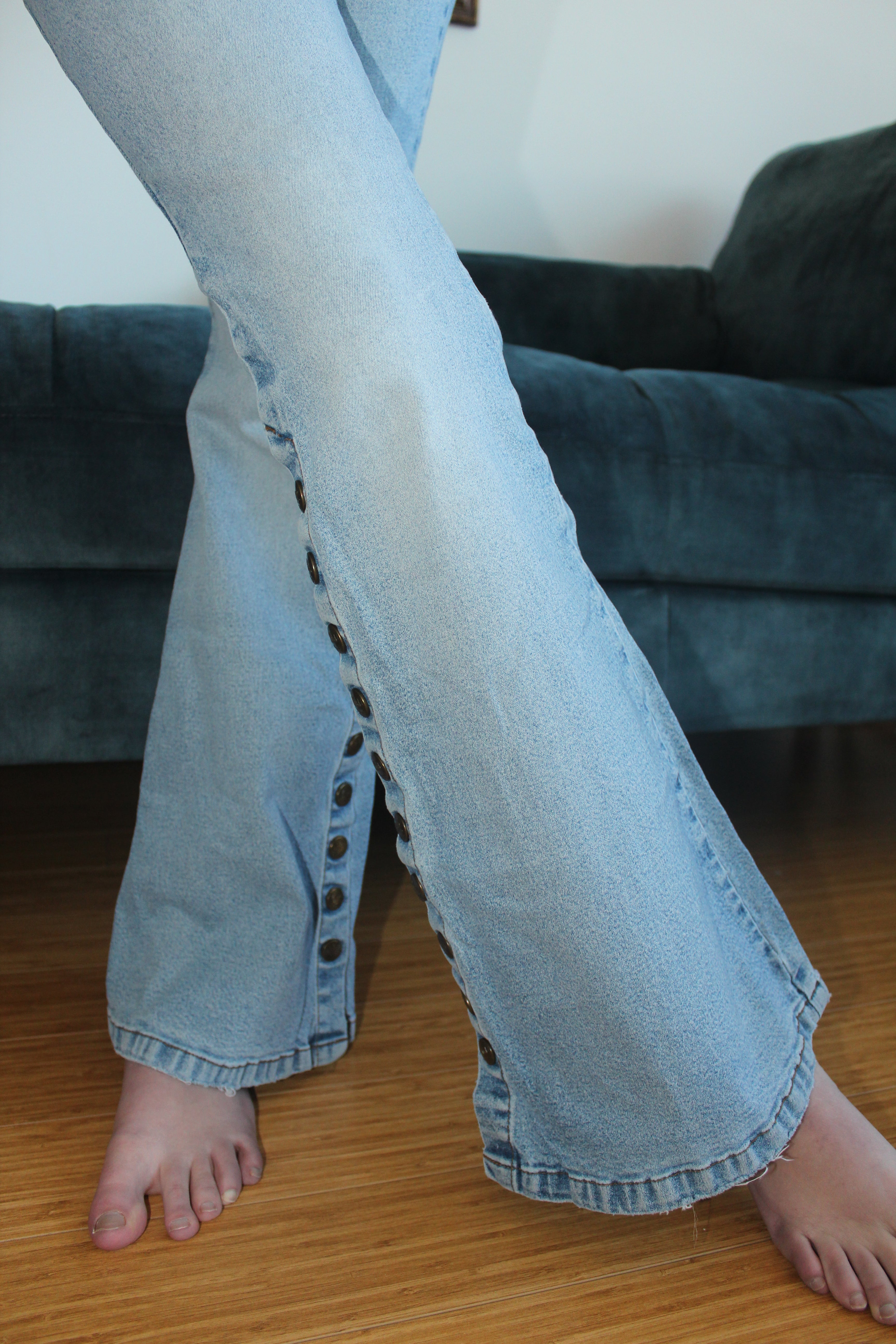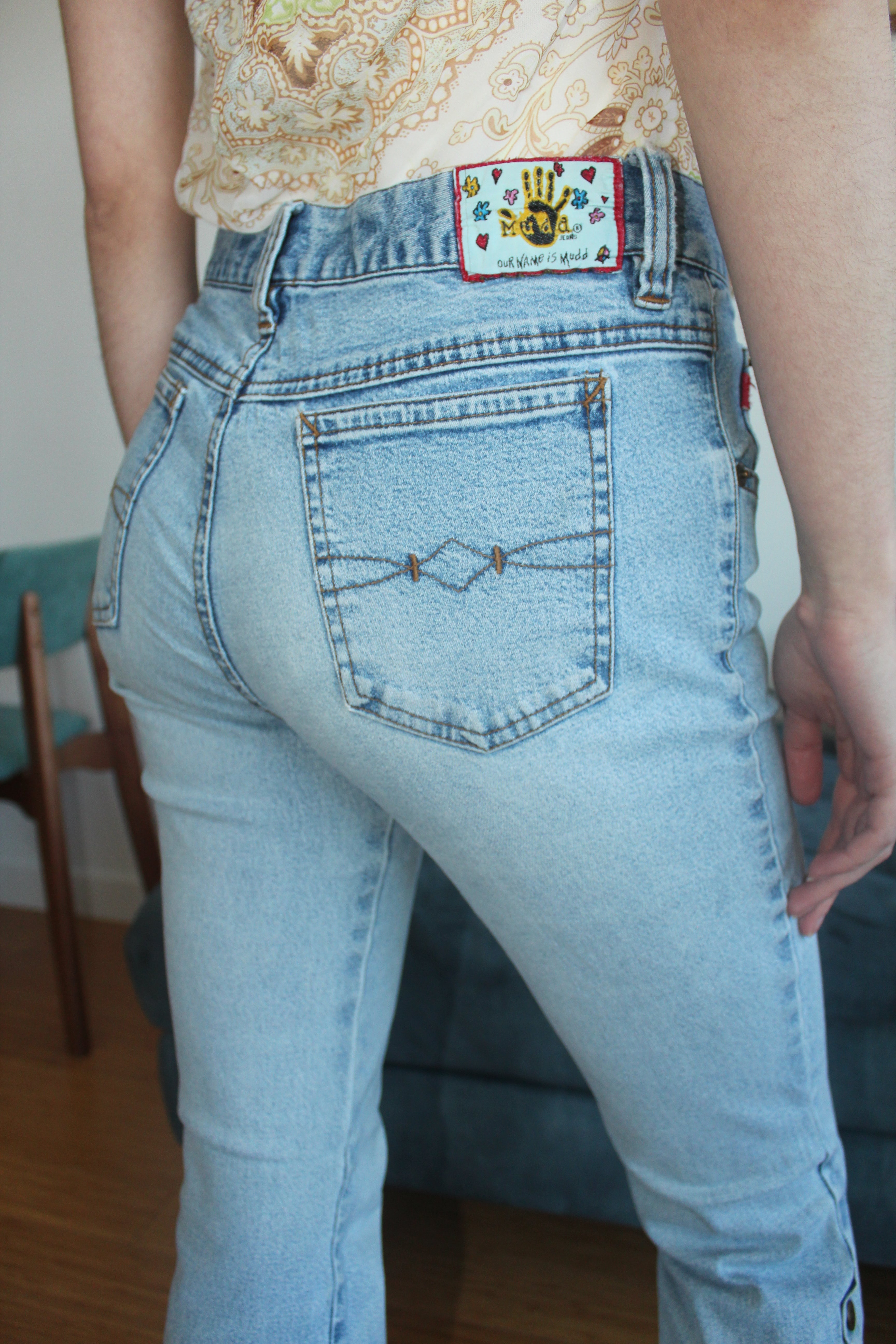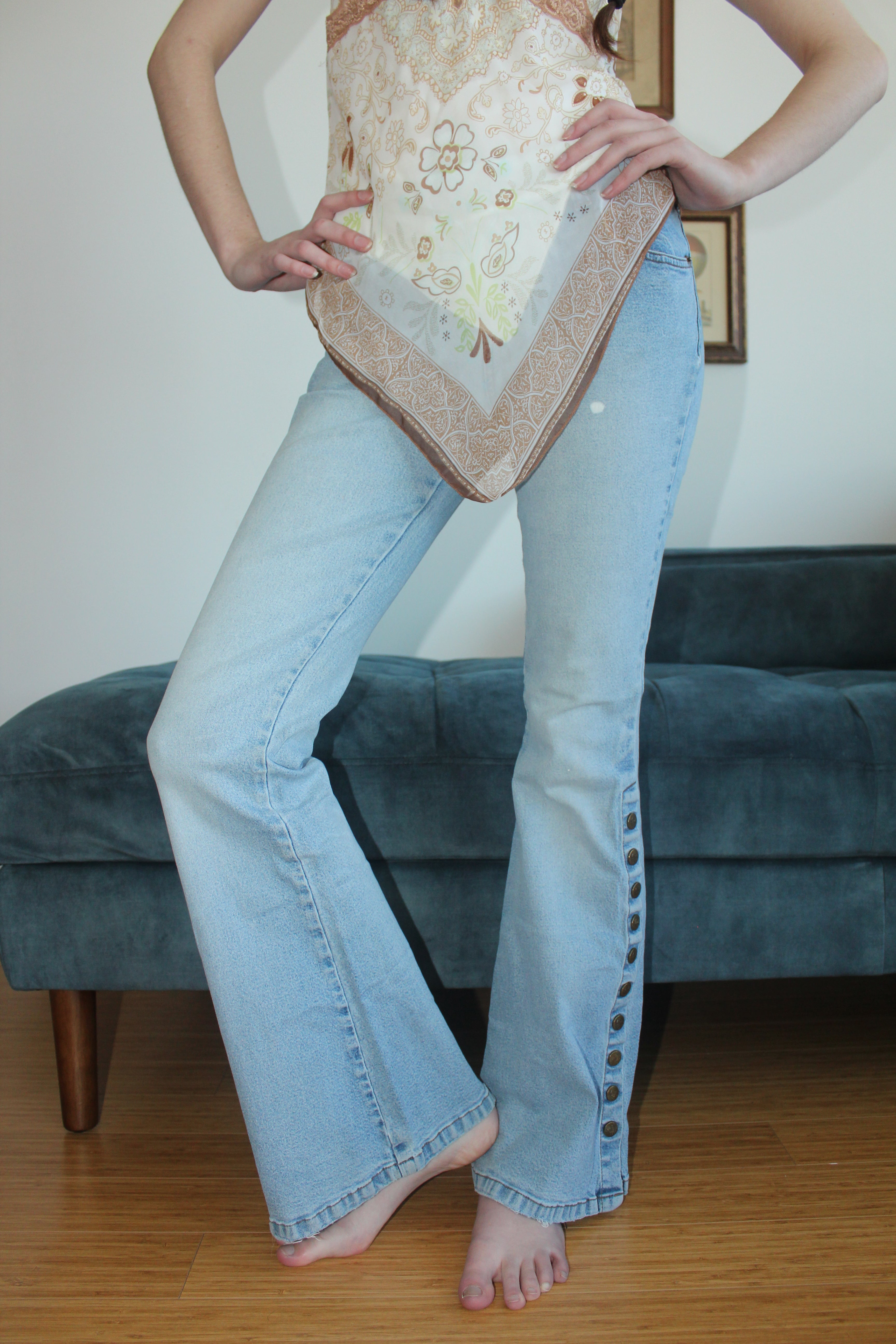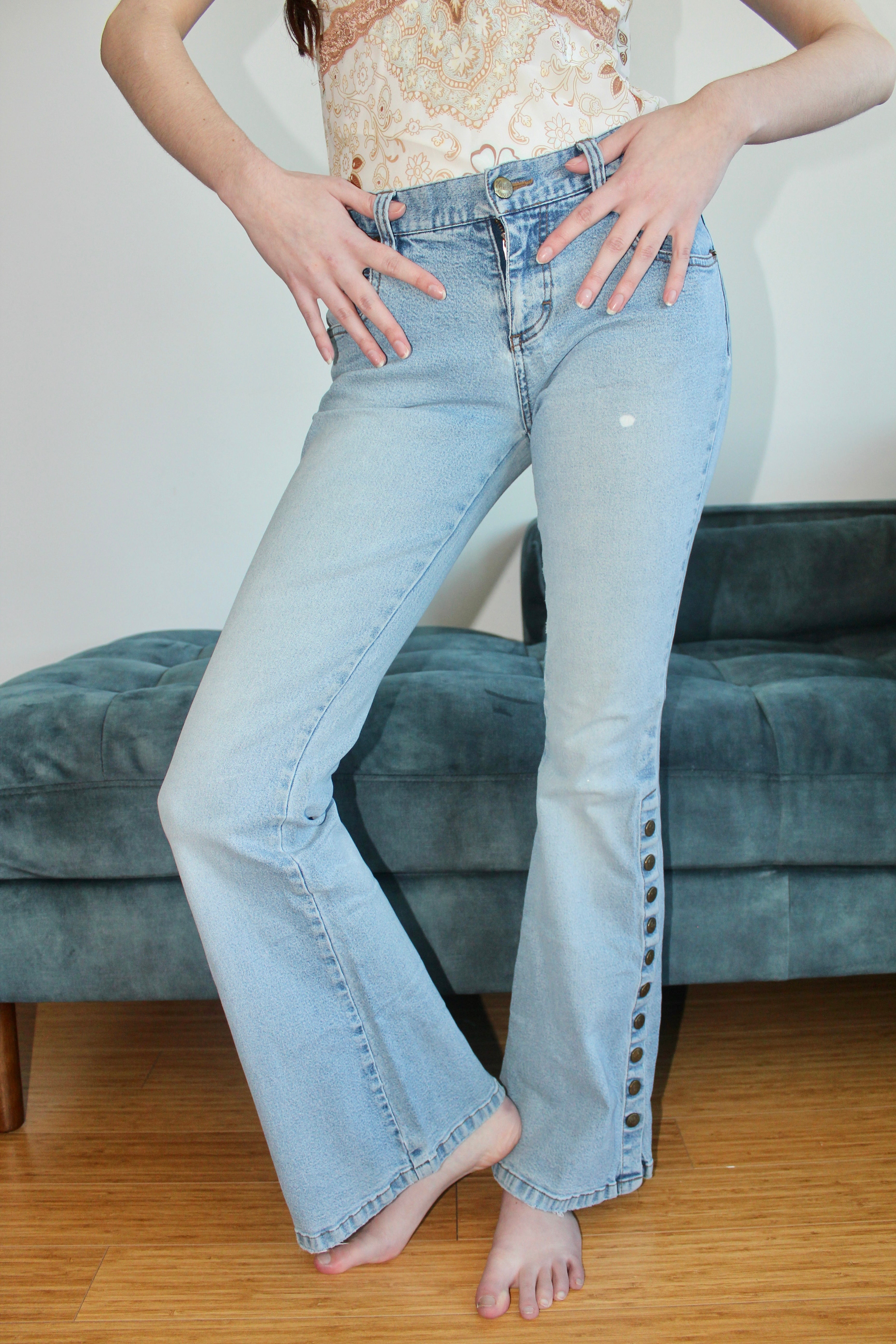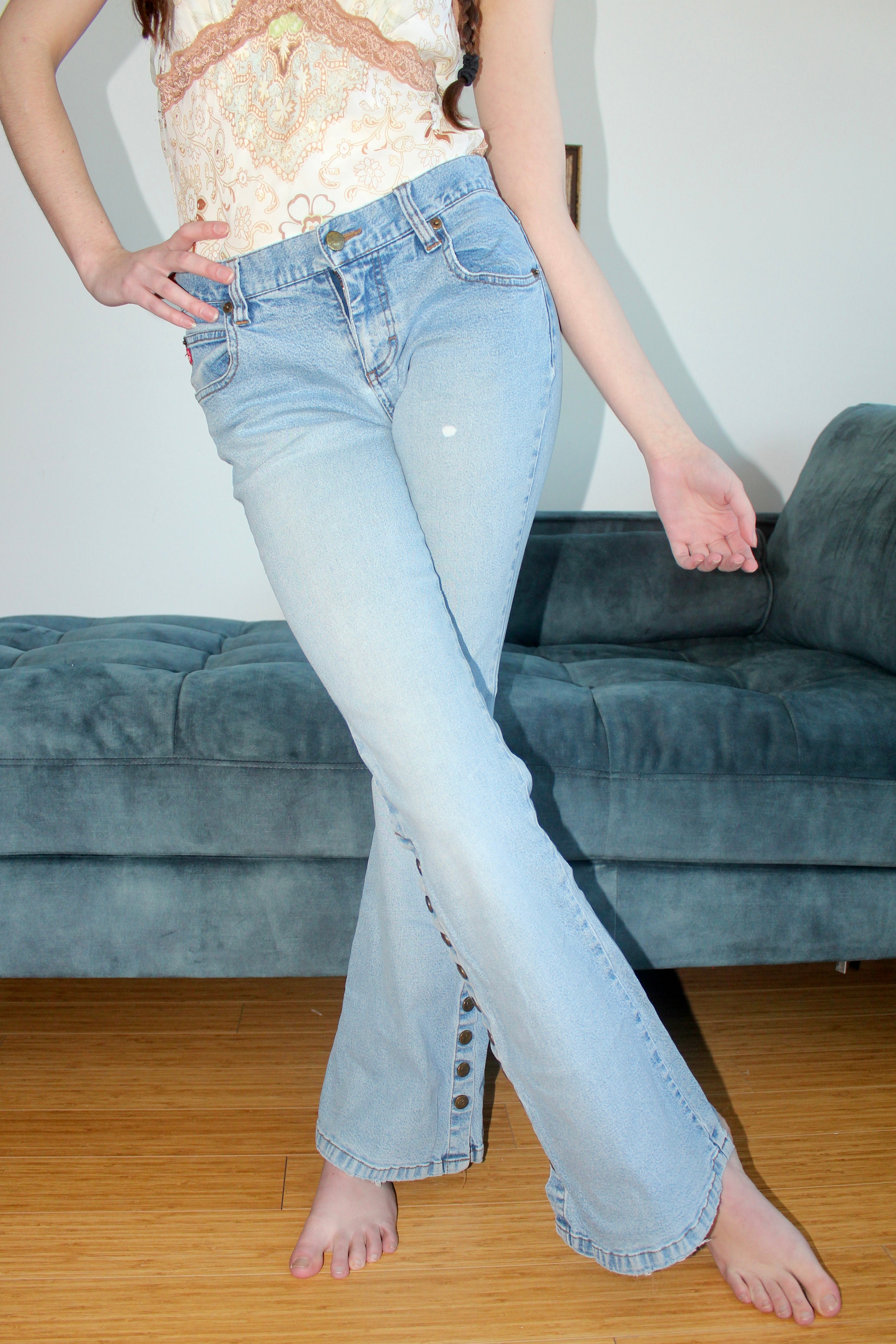 Vintage 90s Button Snap Denim Flares (27"/28")
A truly incredible vintage flared denim jeans in a perfect light wash shade. Low-medium rise with button snap closure at the legs. So rare and unique!
Size/Fit:
Model is 5'6 and a size small. 
Will fit waists 28/29" best. Model is a size 4 and these fit her perfectly.
Measurements: 
Mid/low waist 28/29". 
Length: 38 inches flat
Material: cotton/spandex