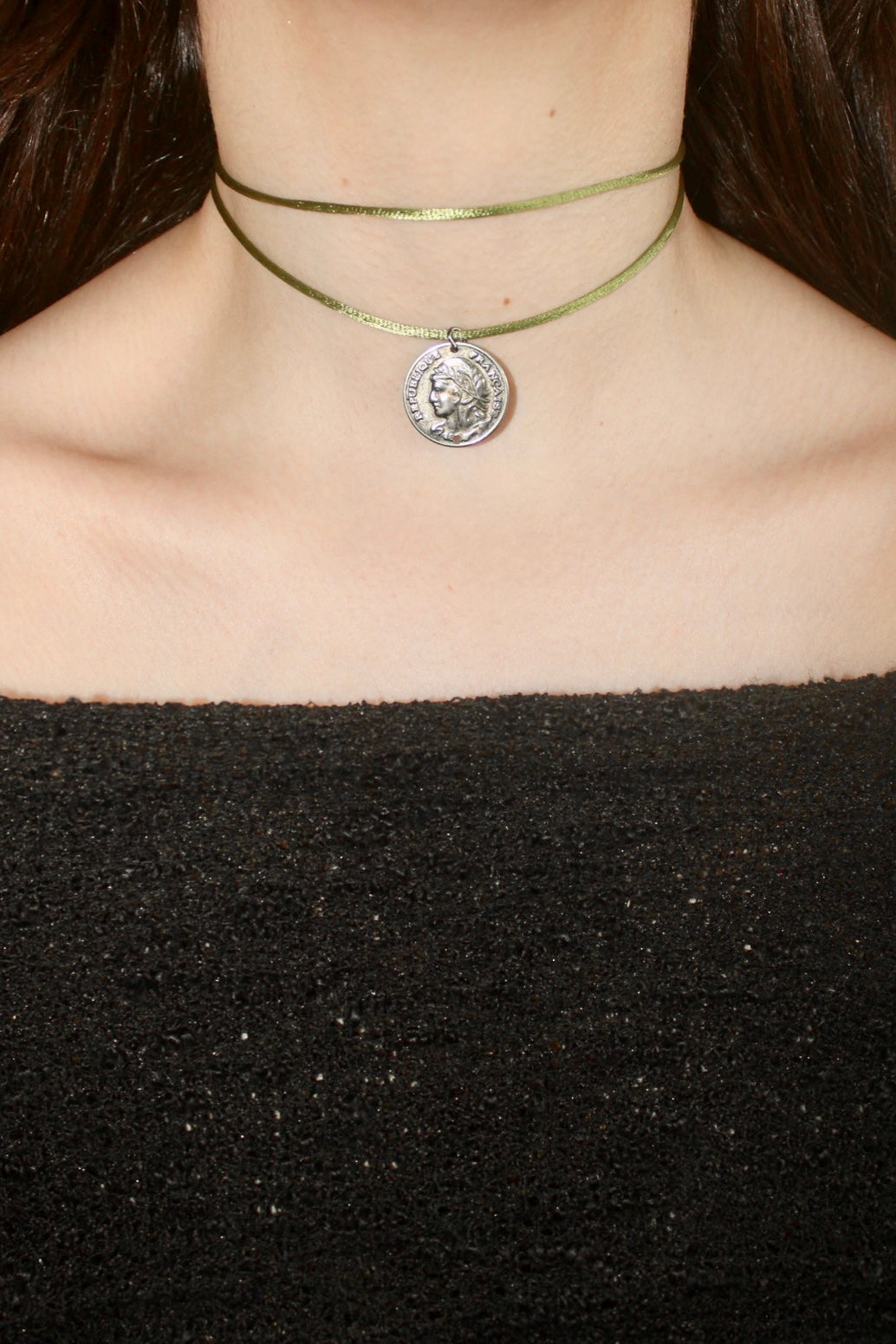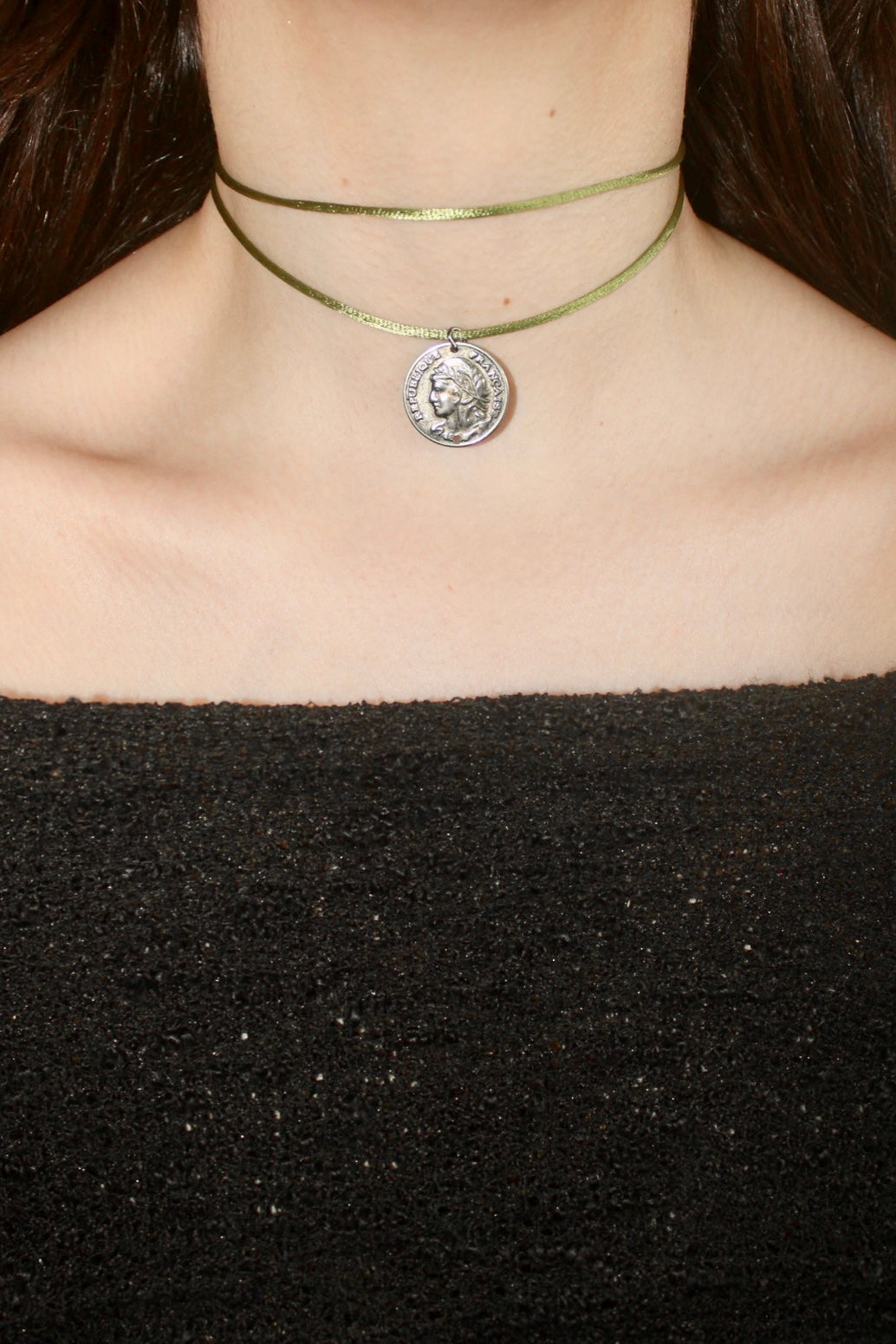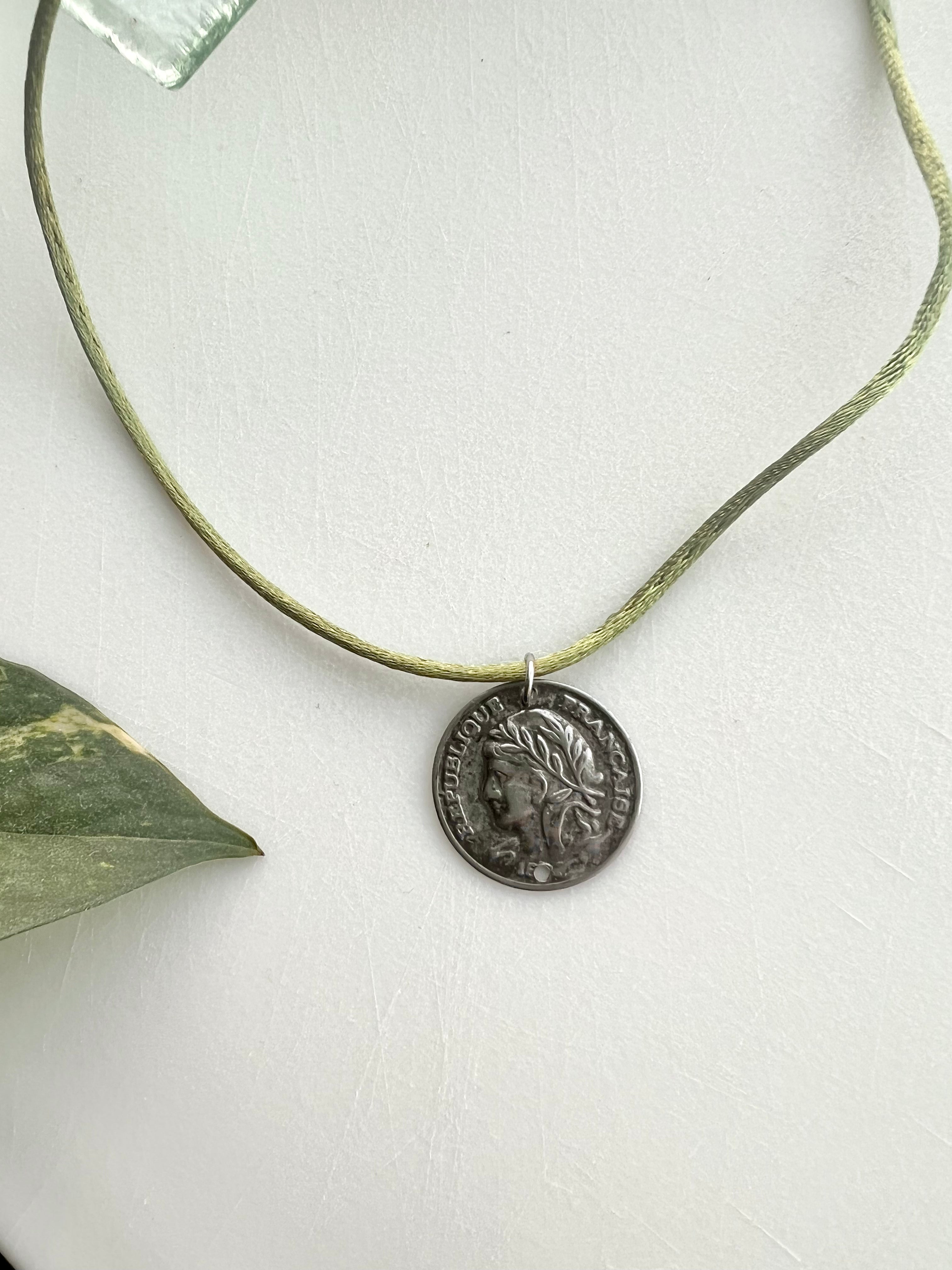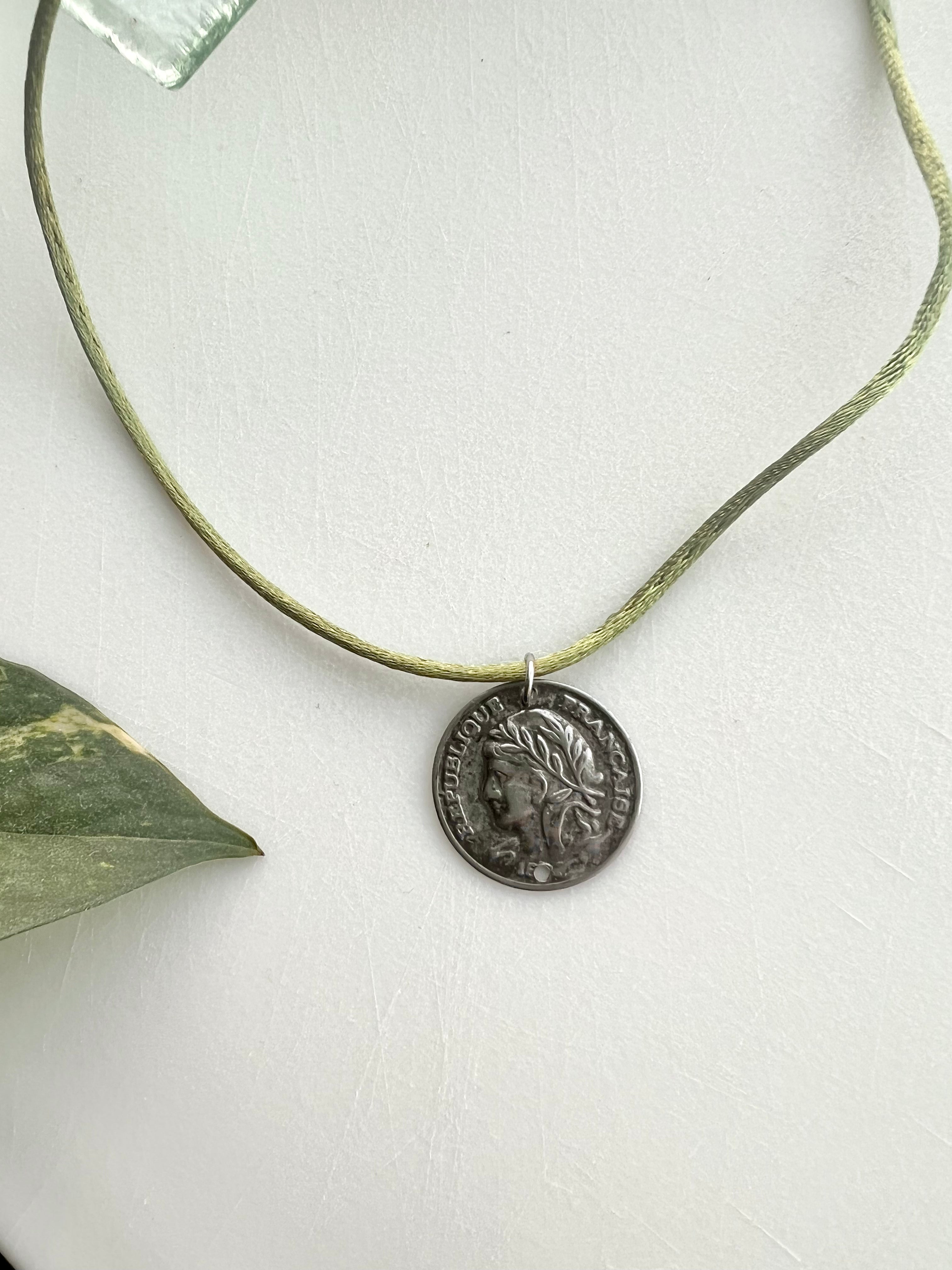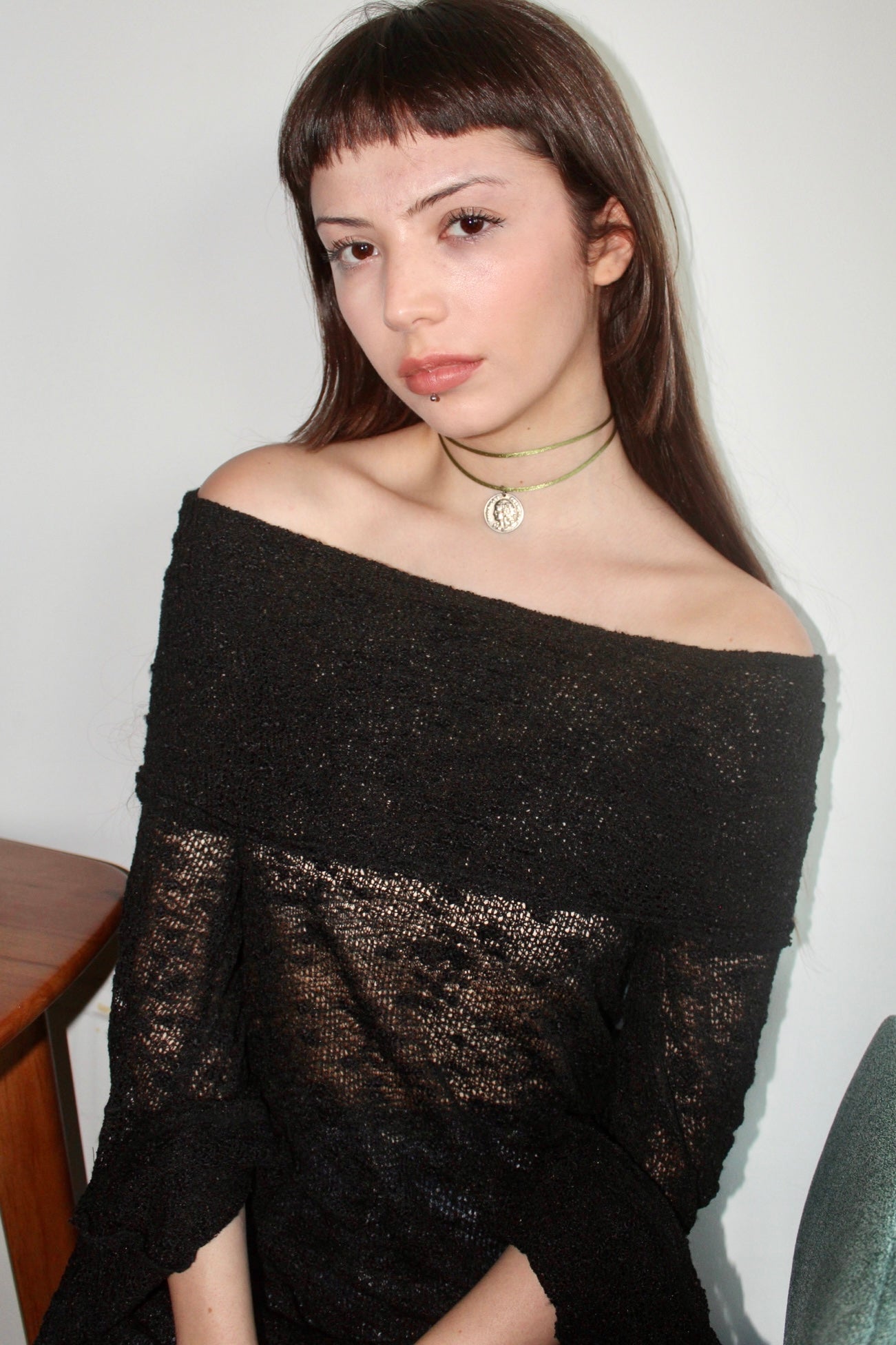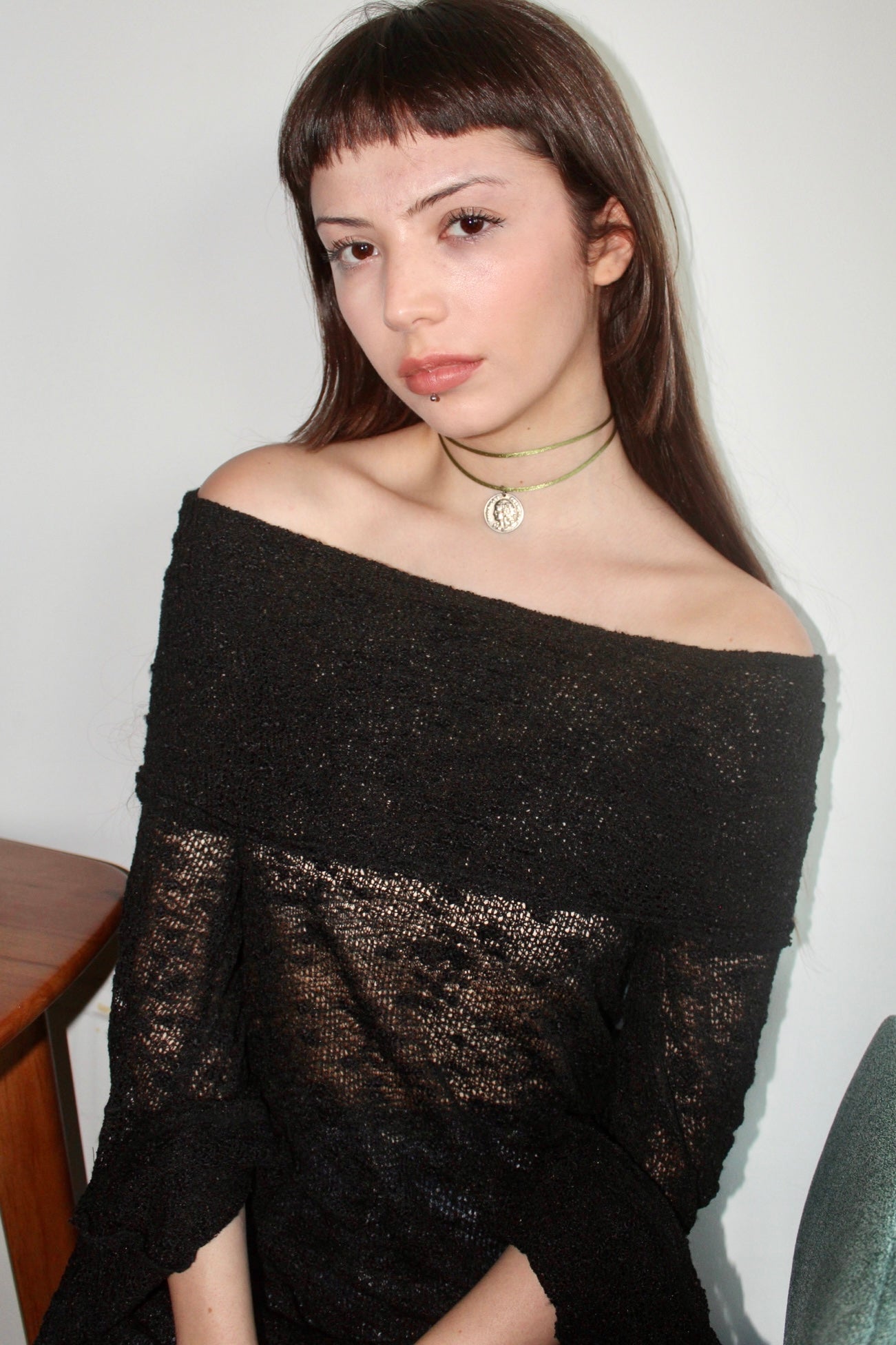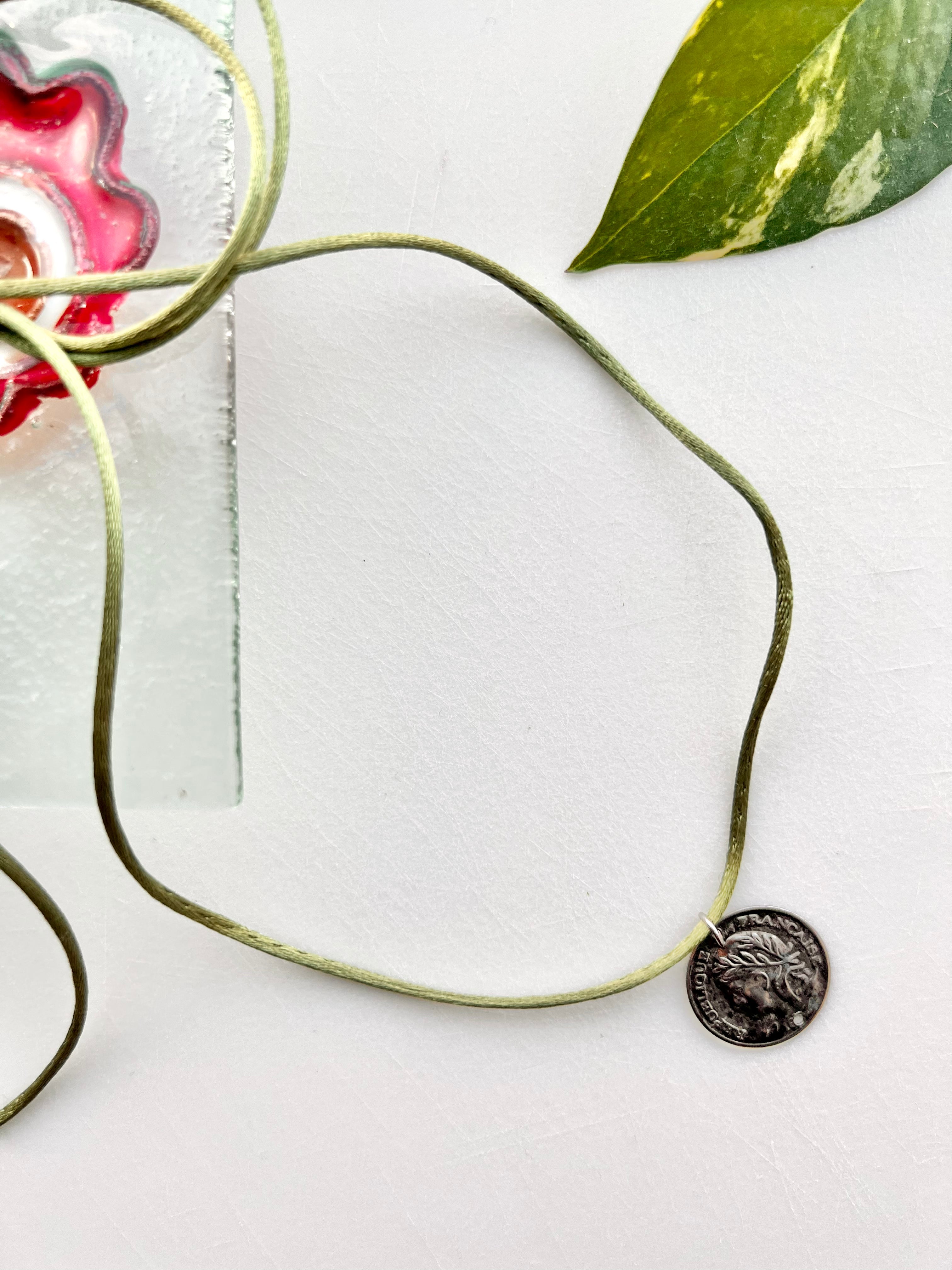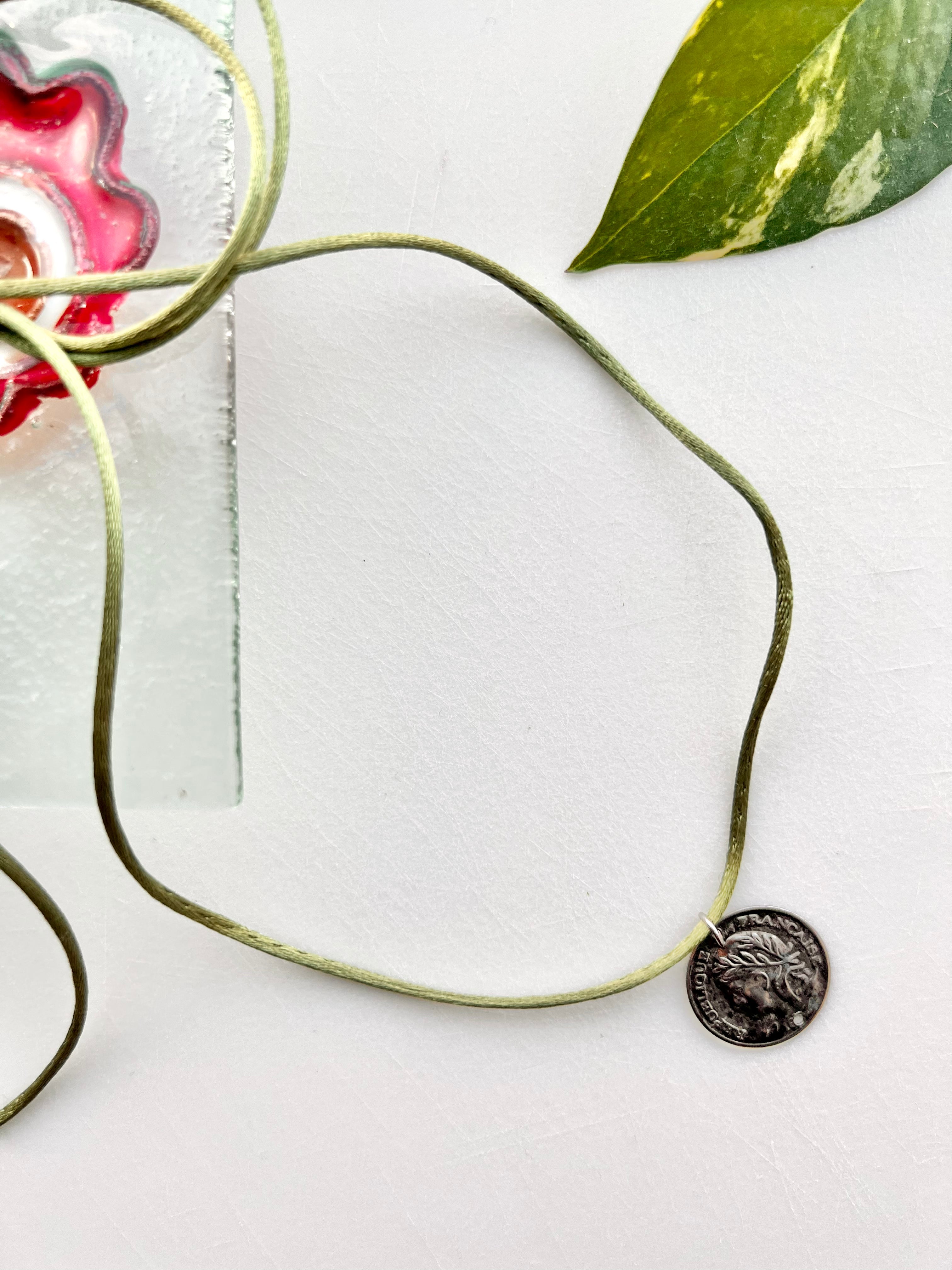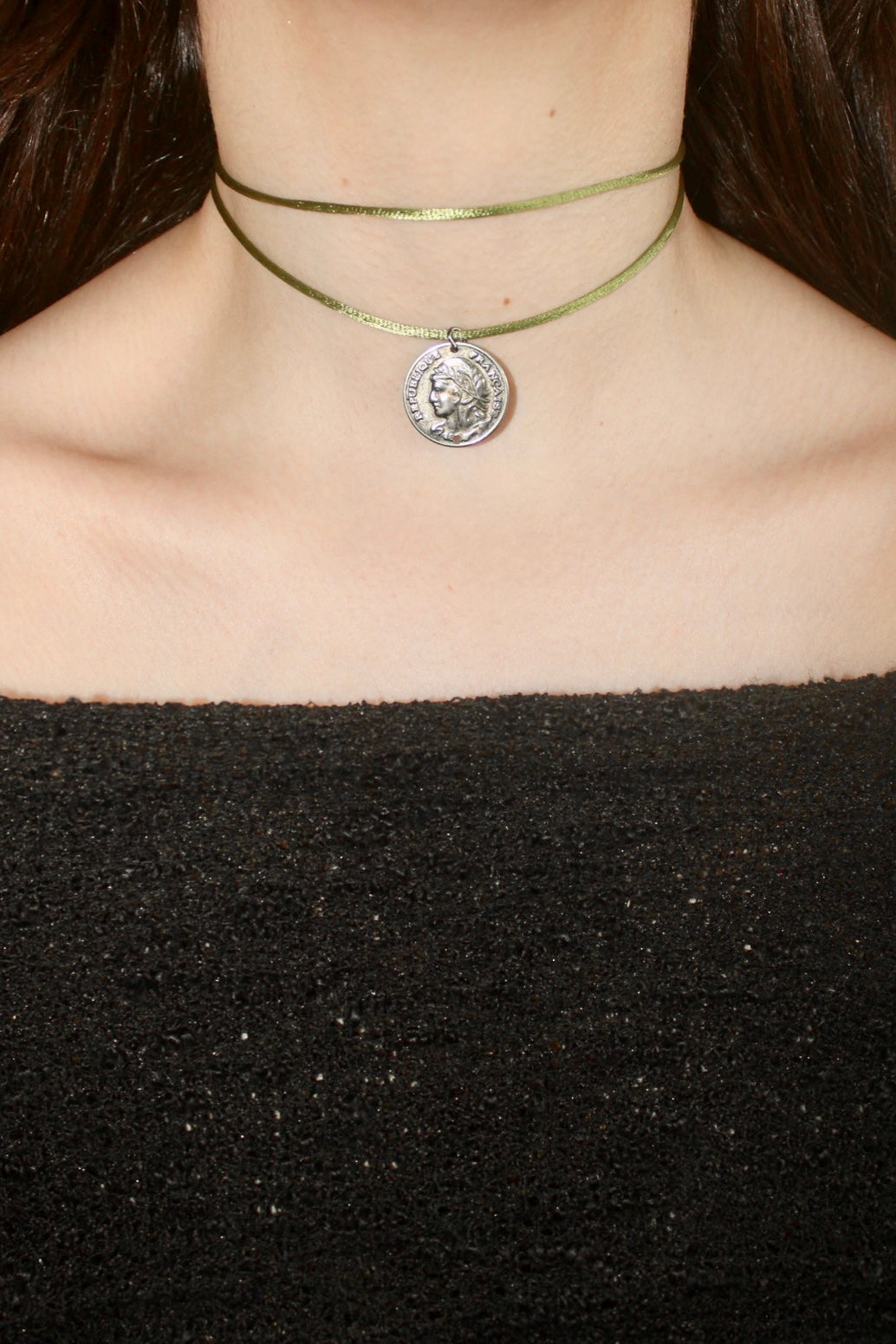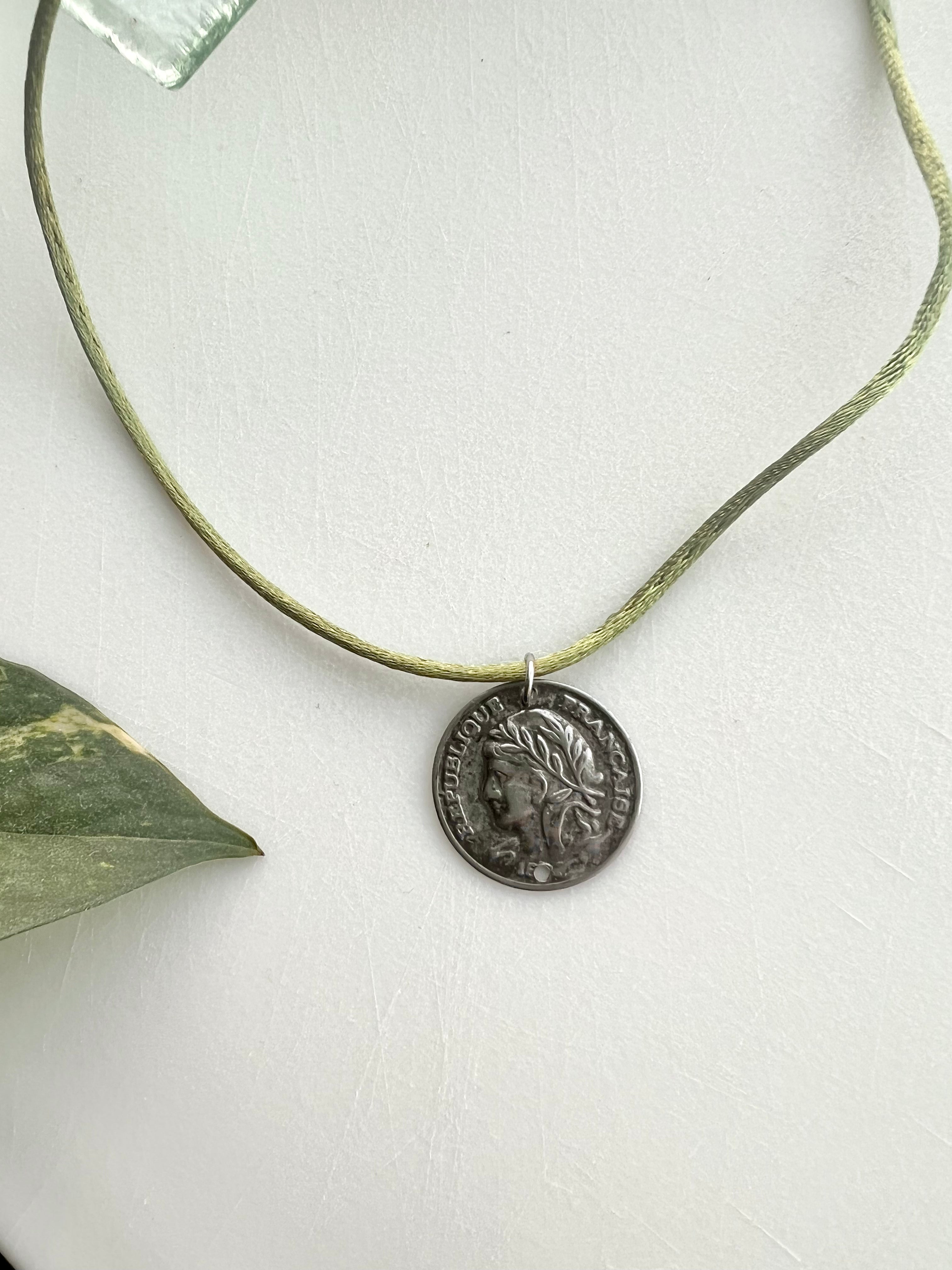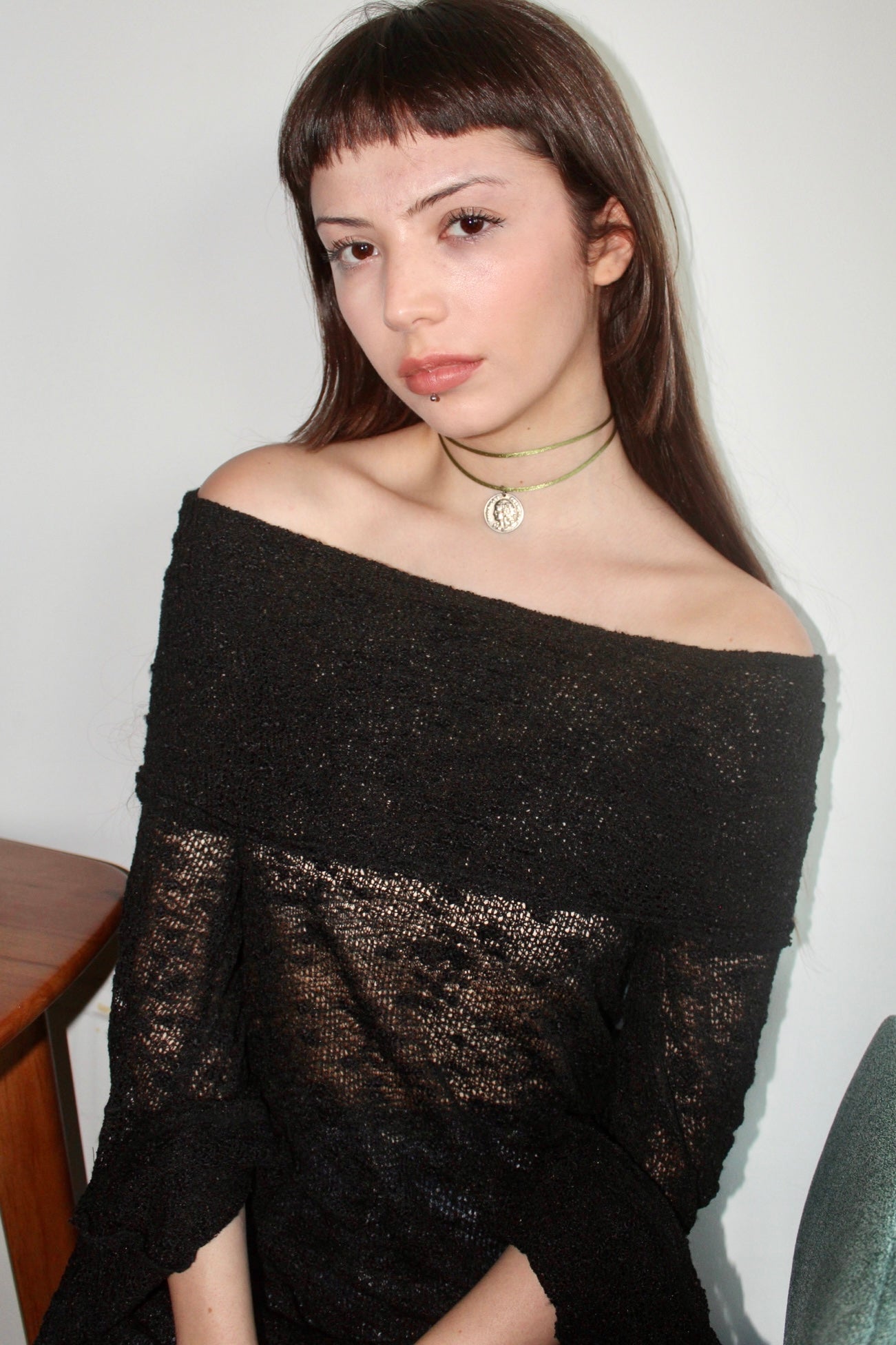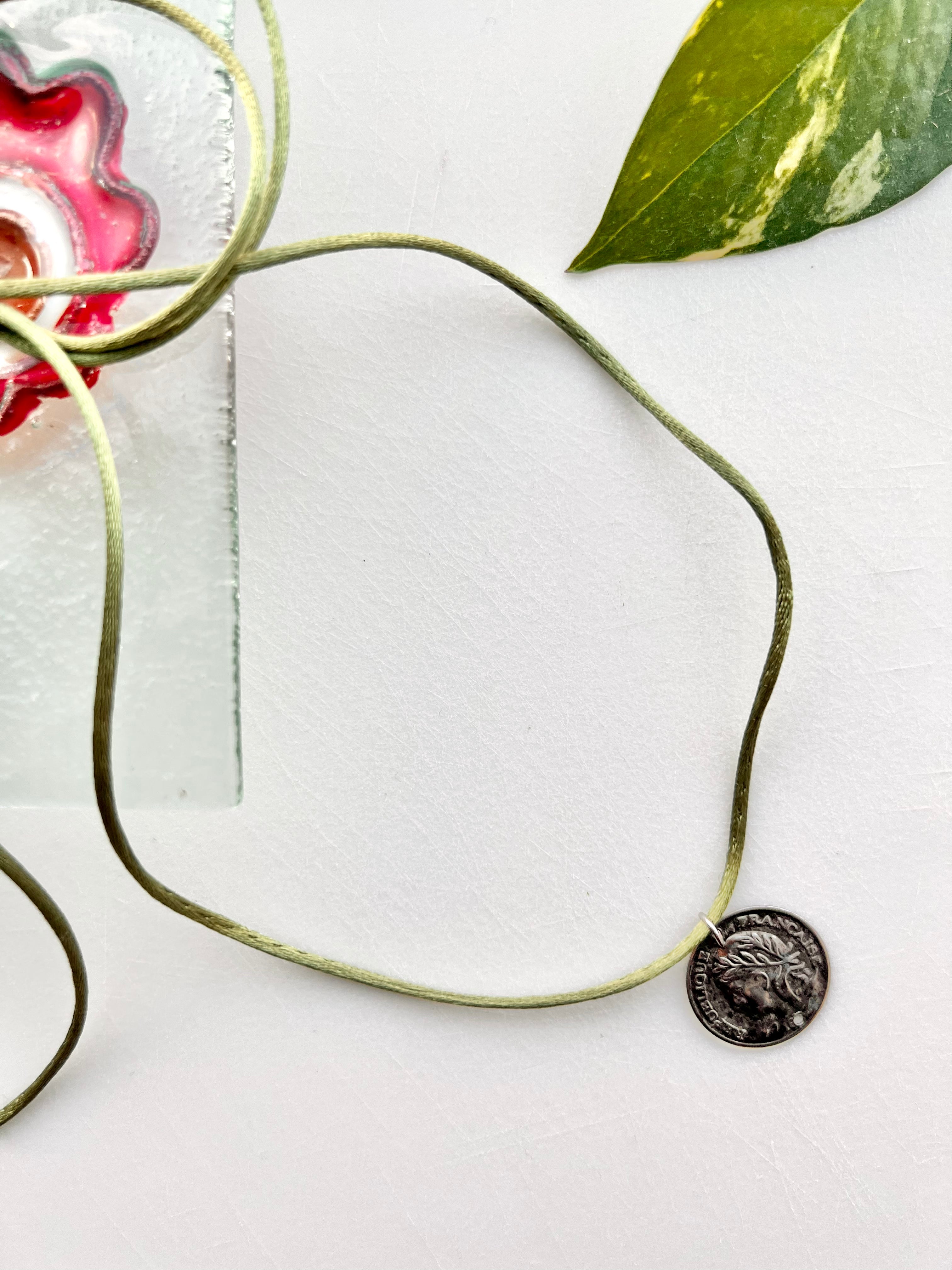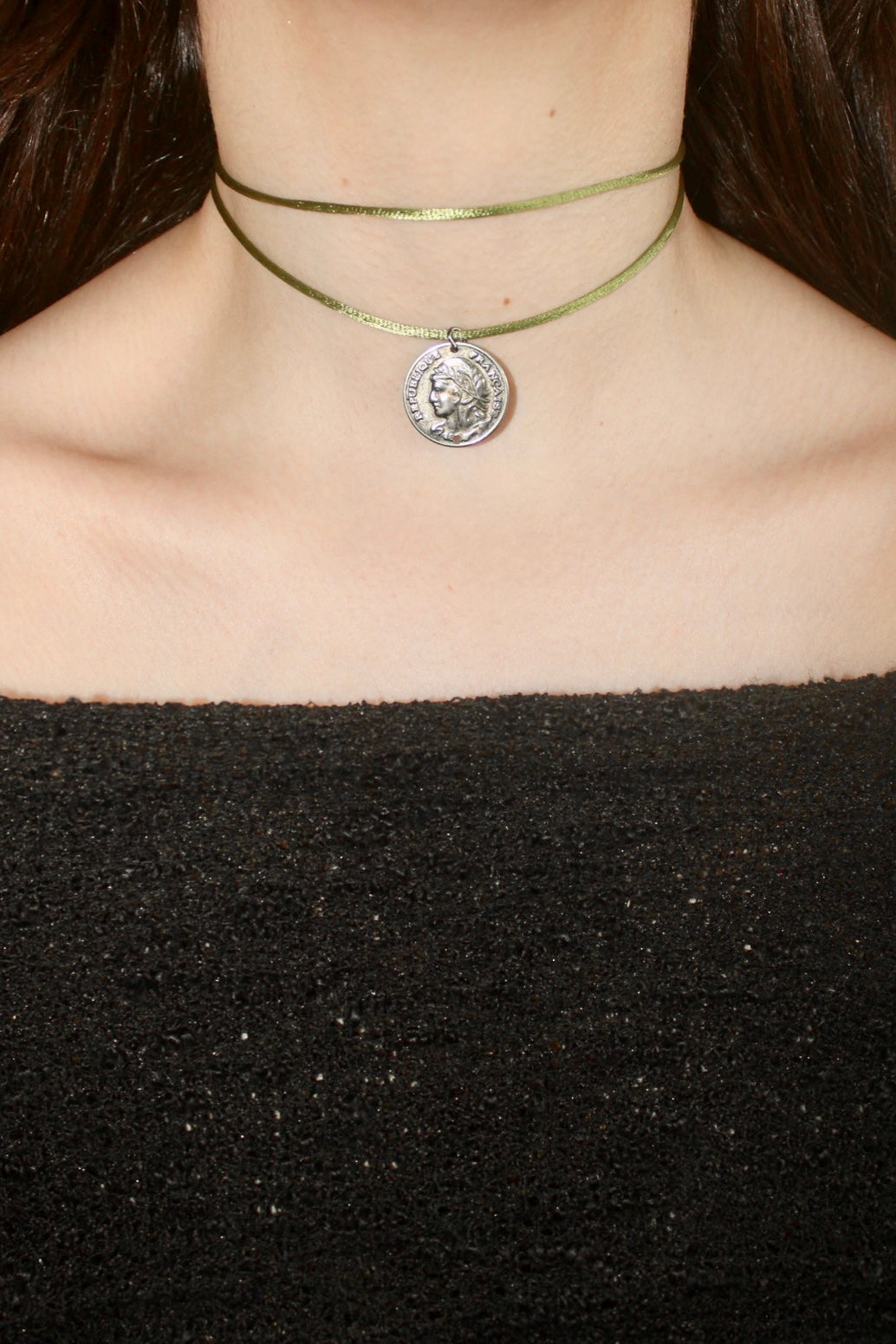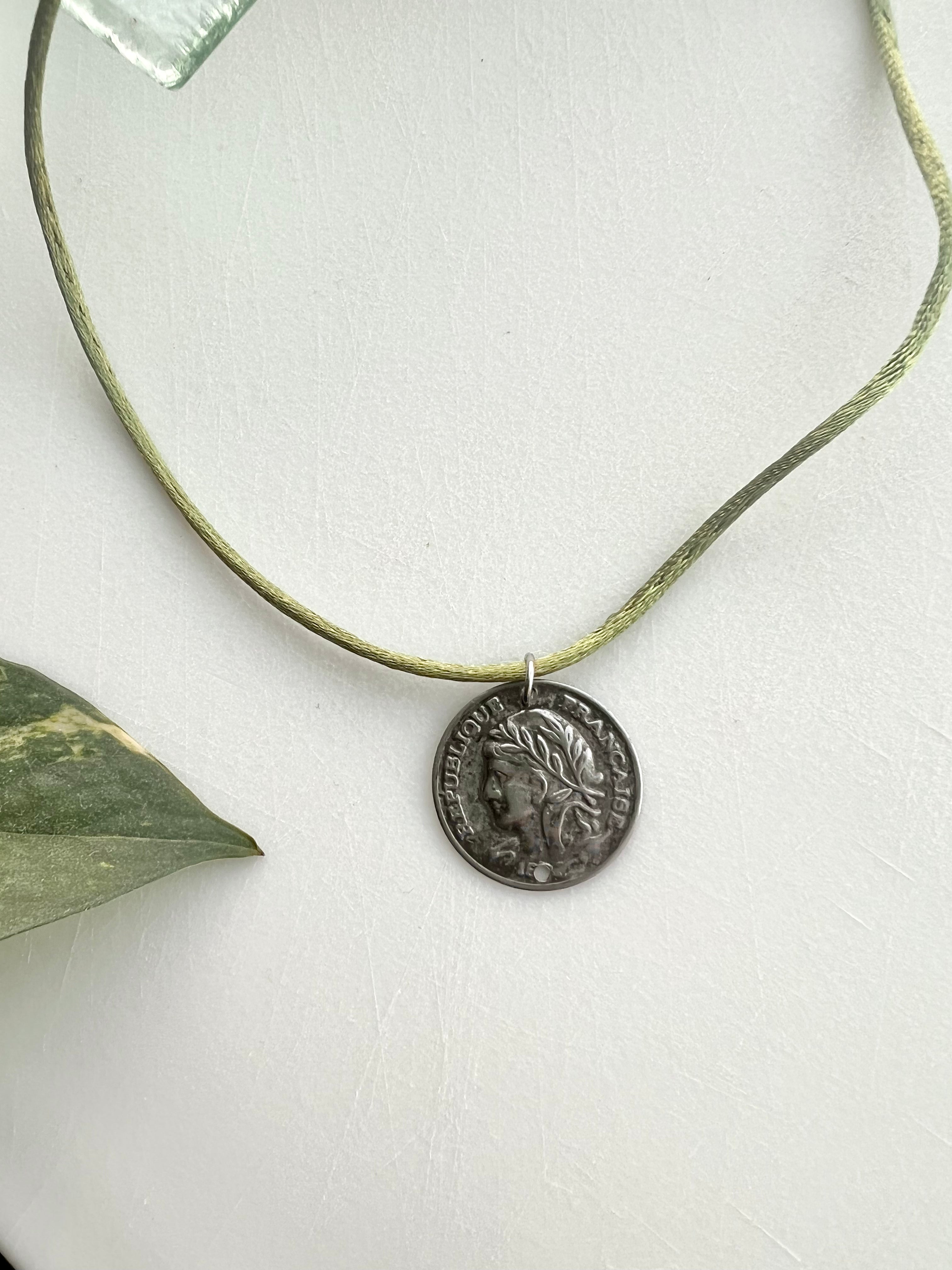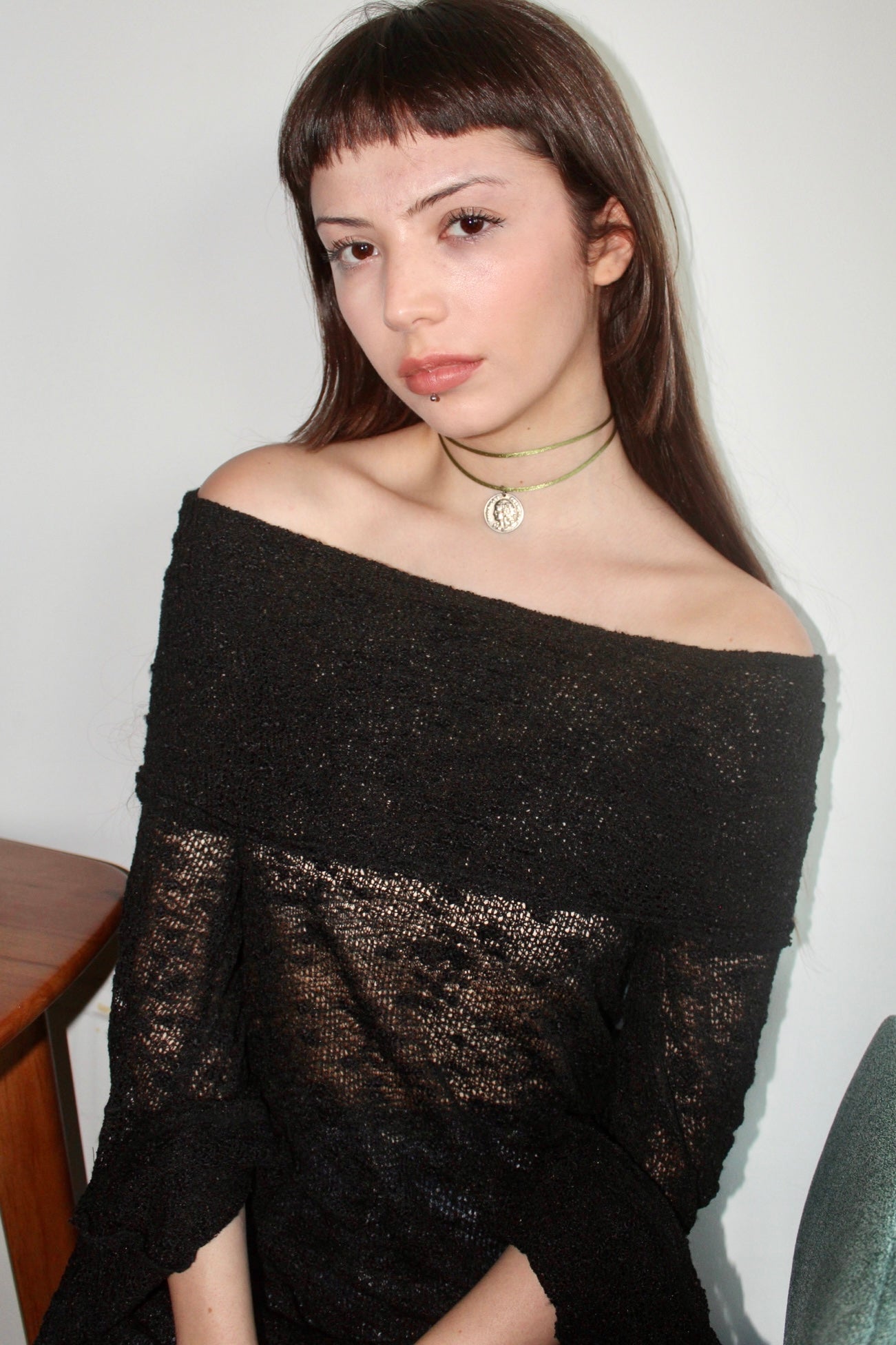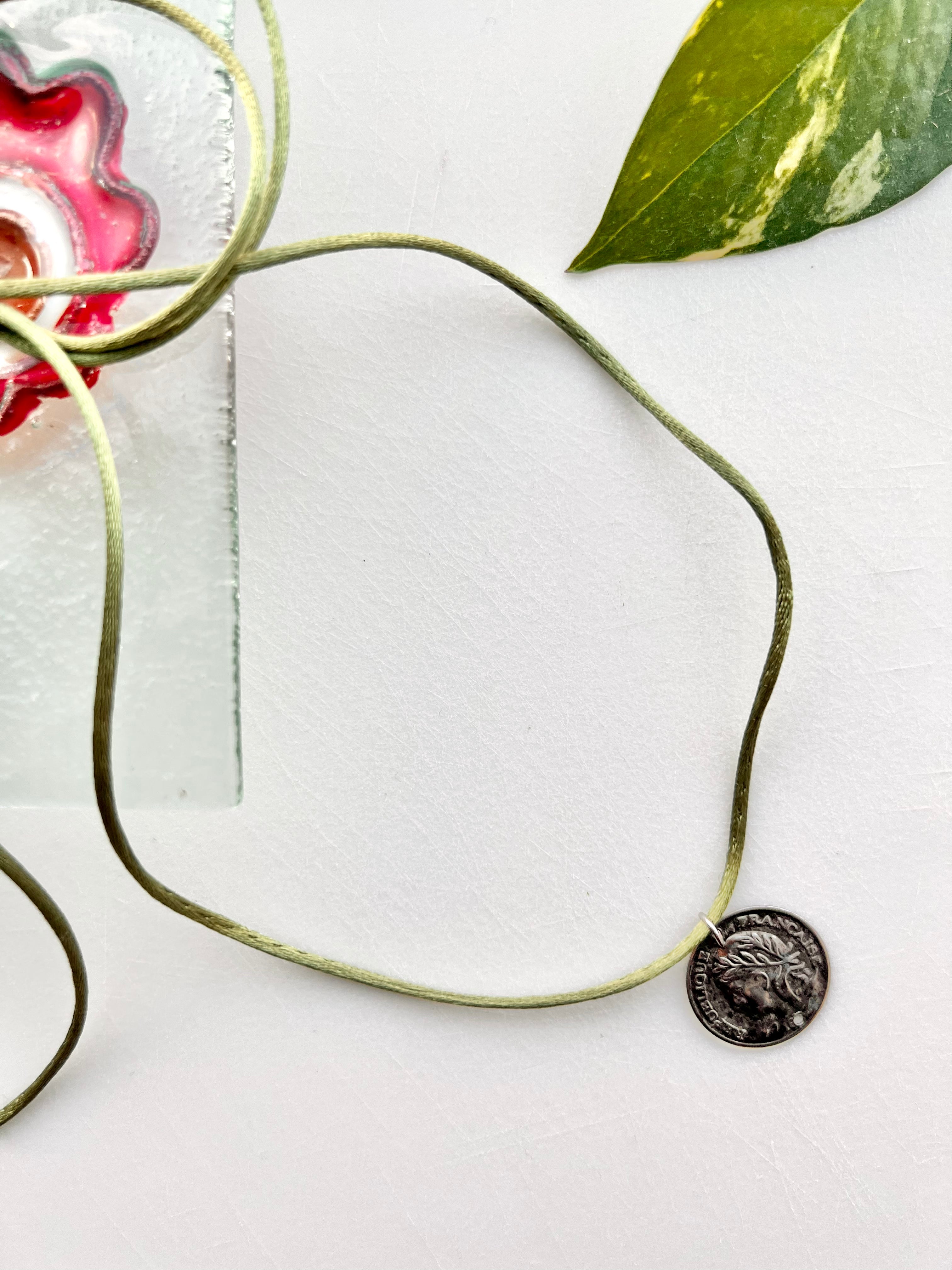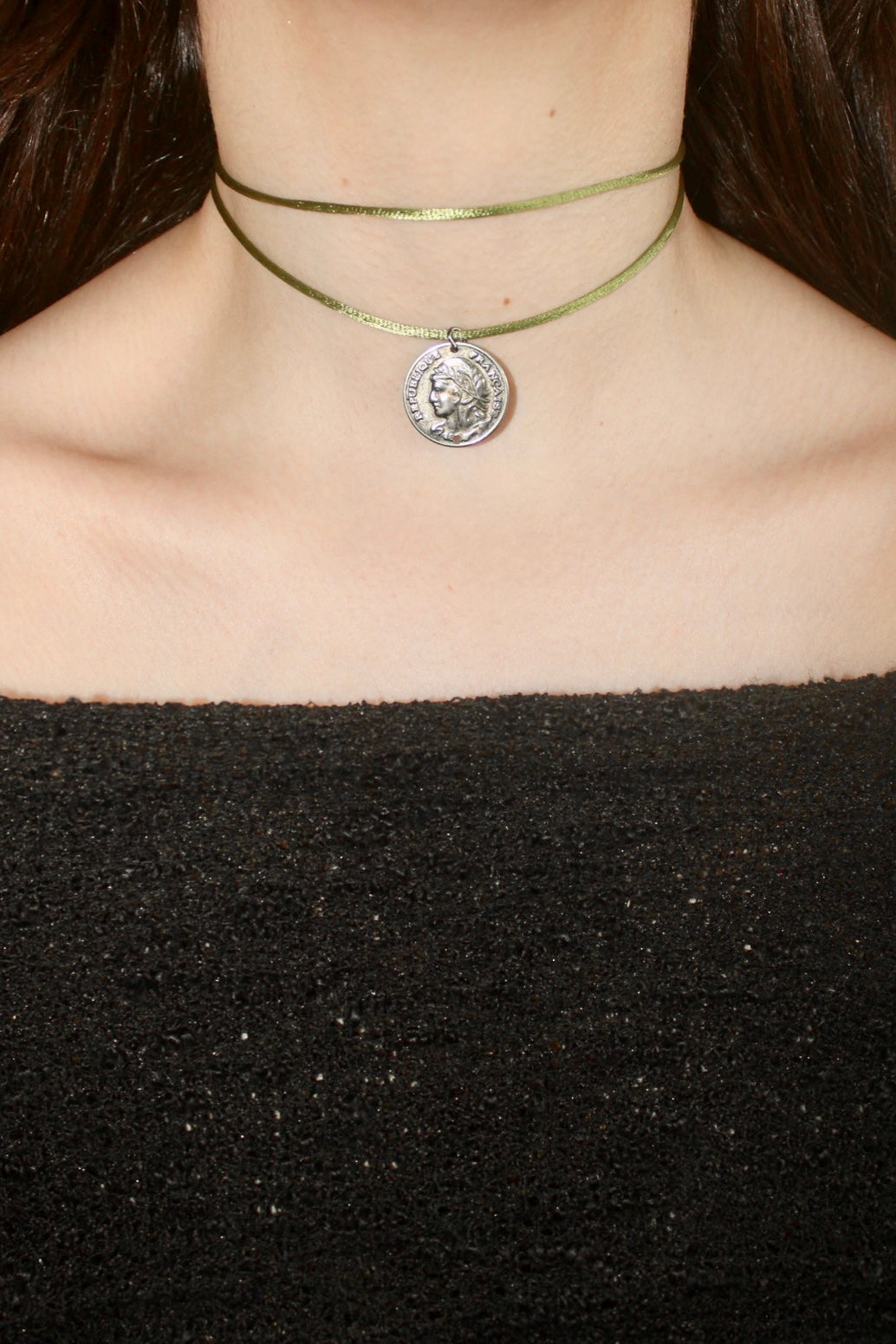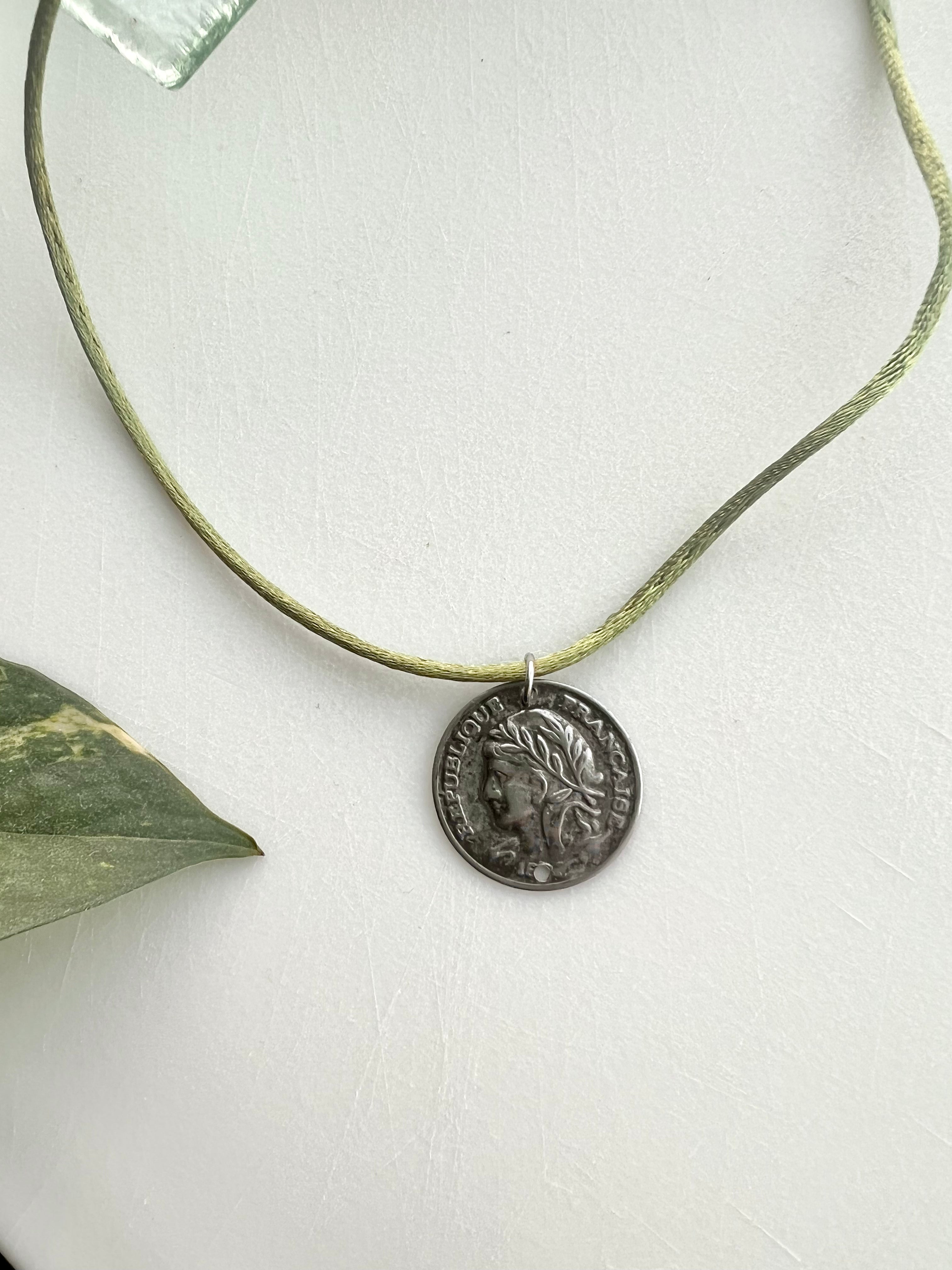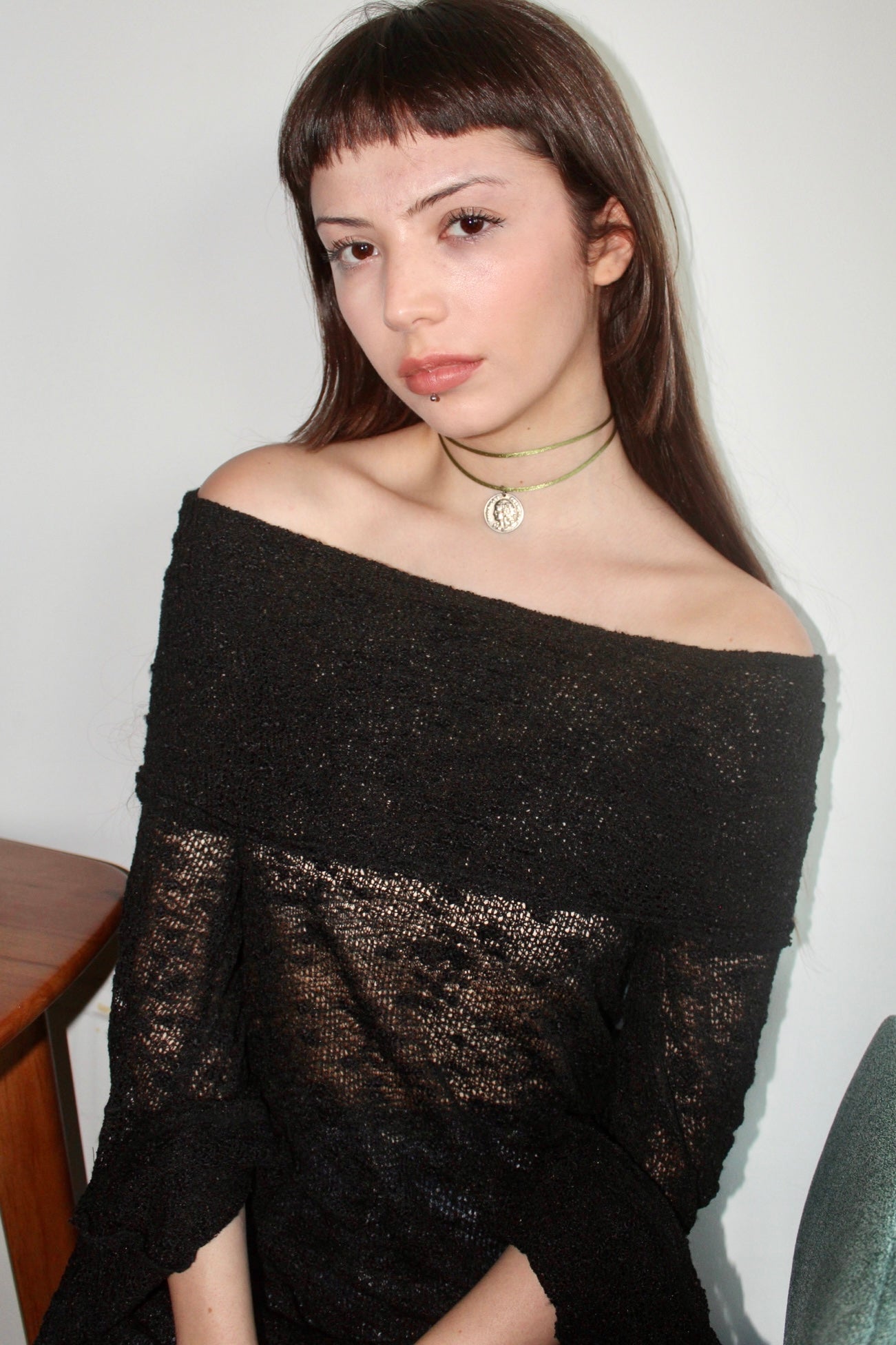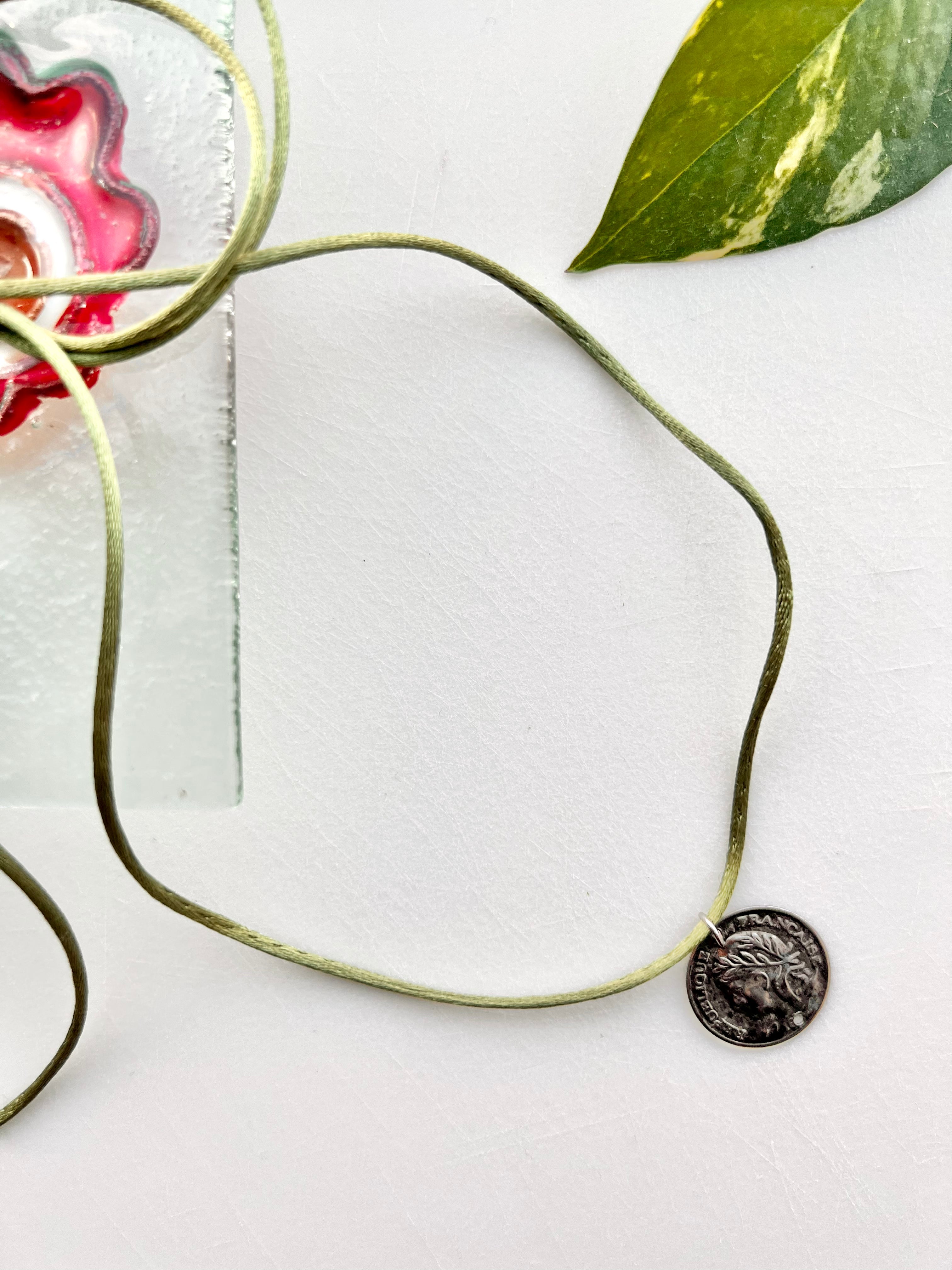 Vintage Style Retro French Coin Pendant Choker
Vintage style retro silver French coin pendant strung on a satin cord with 4 options of color . 
100% adjustable. Cord can be tied once in the back, wrapped around twice as pictured, or tied in a bow on the side. 
Select your own cord color! 
Handmade in Connecticut in limited quantities.