Hello! Welcome :) Flat rate shipping of $6.95 on all orders in the US.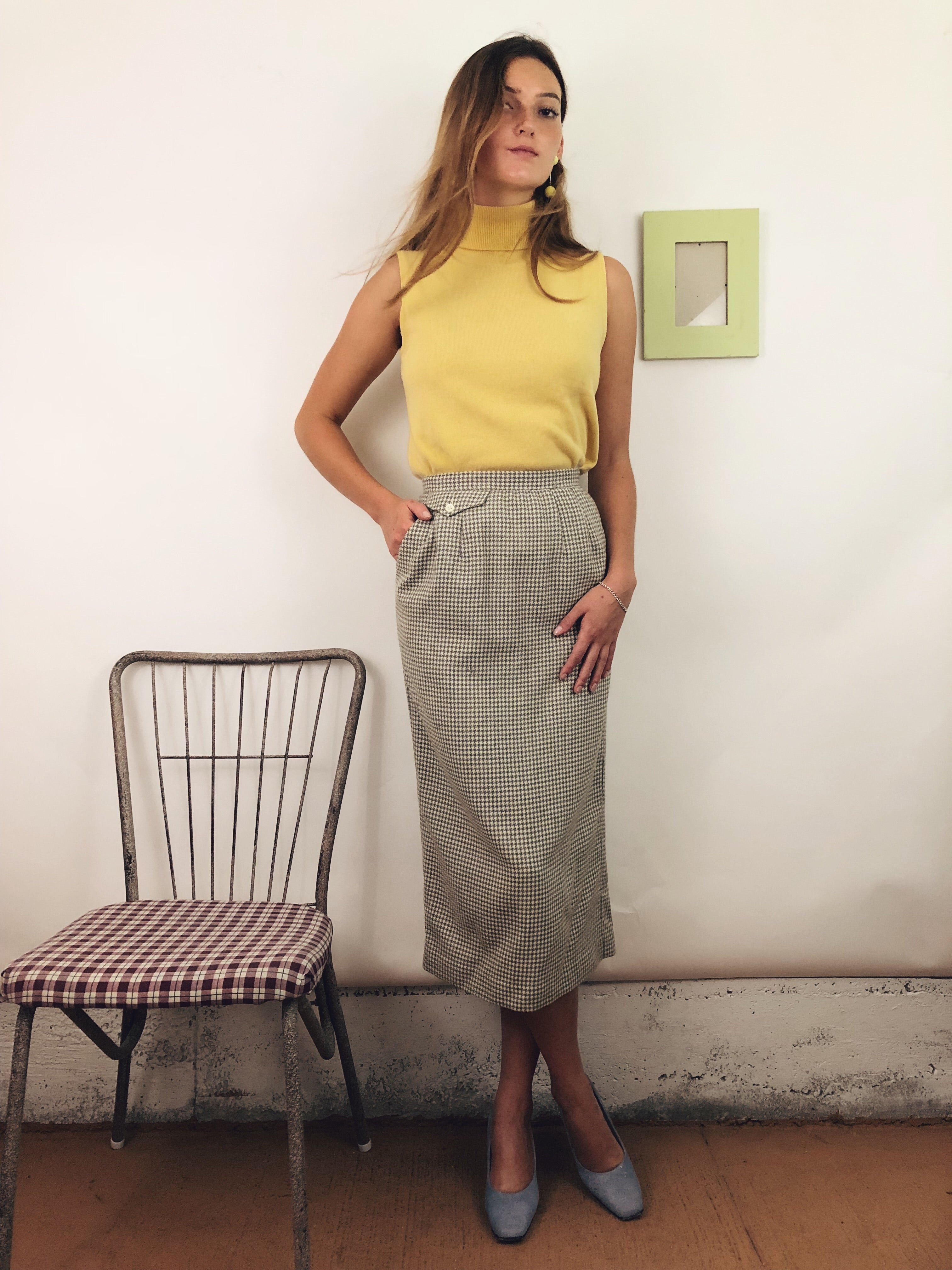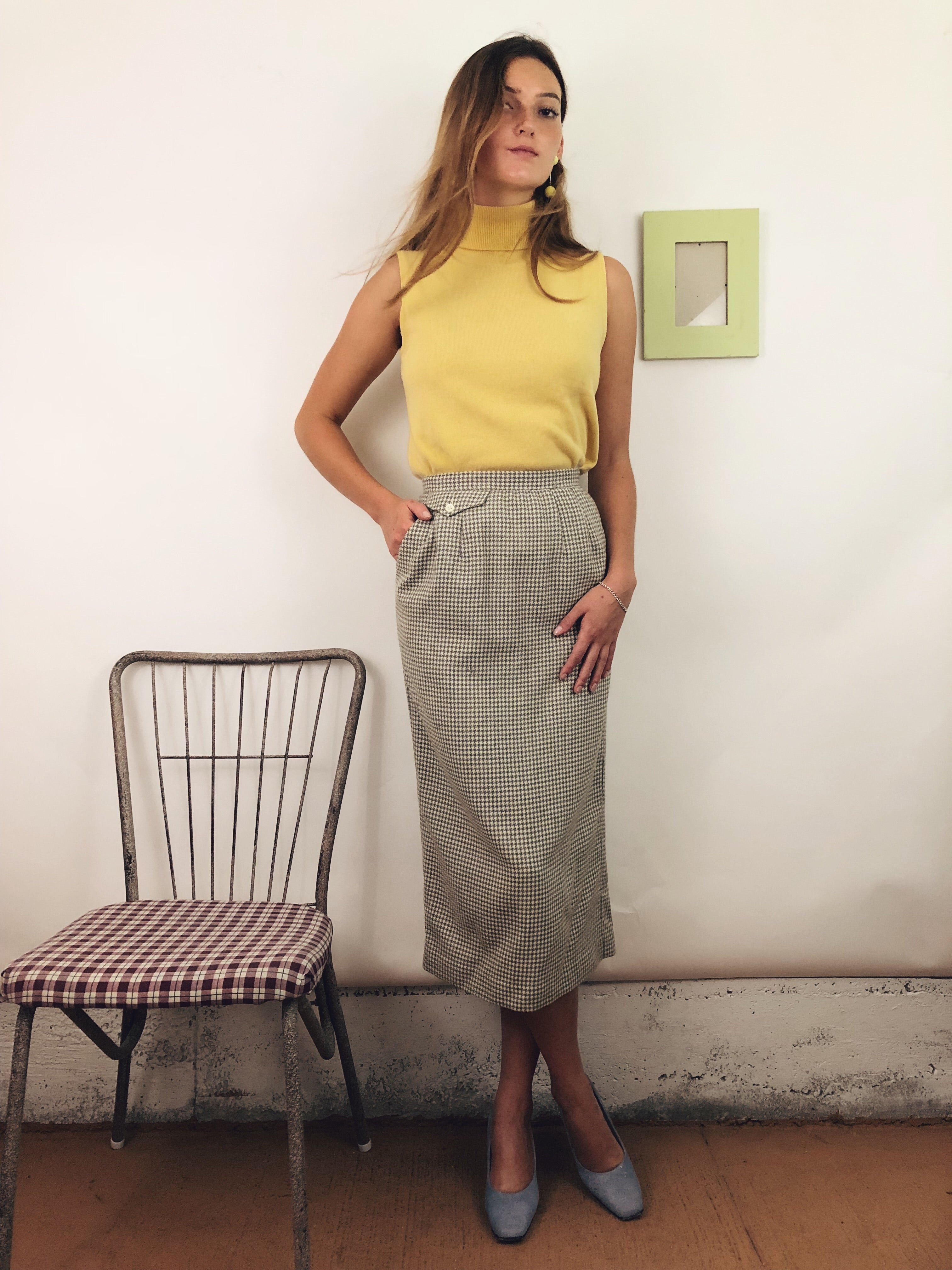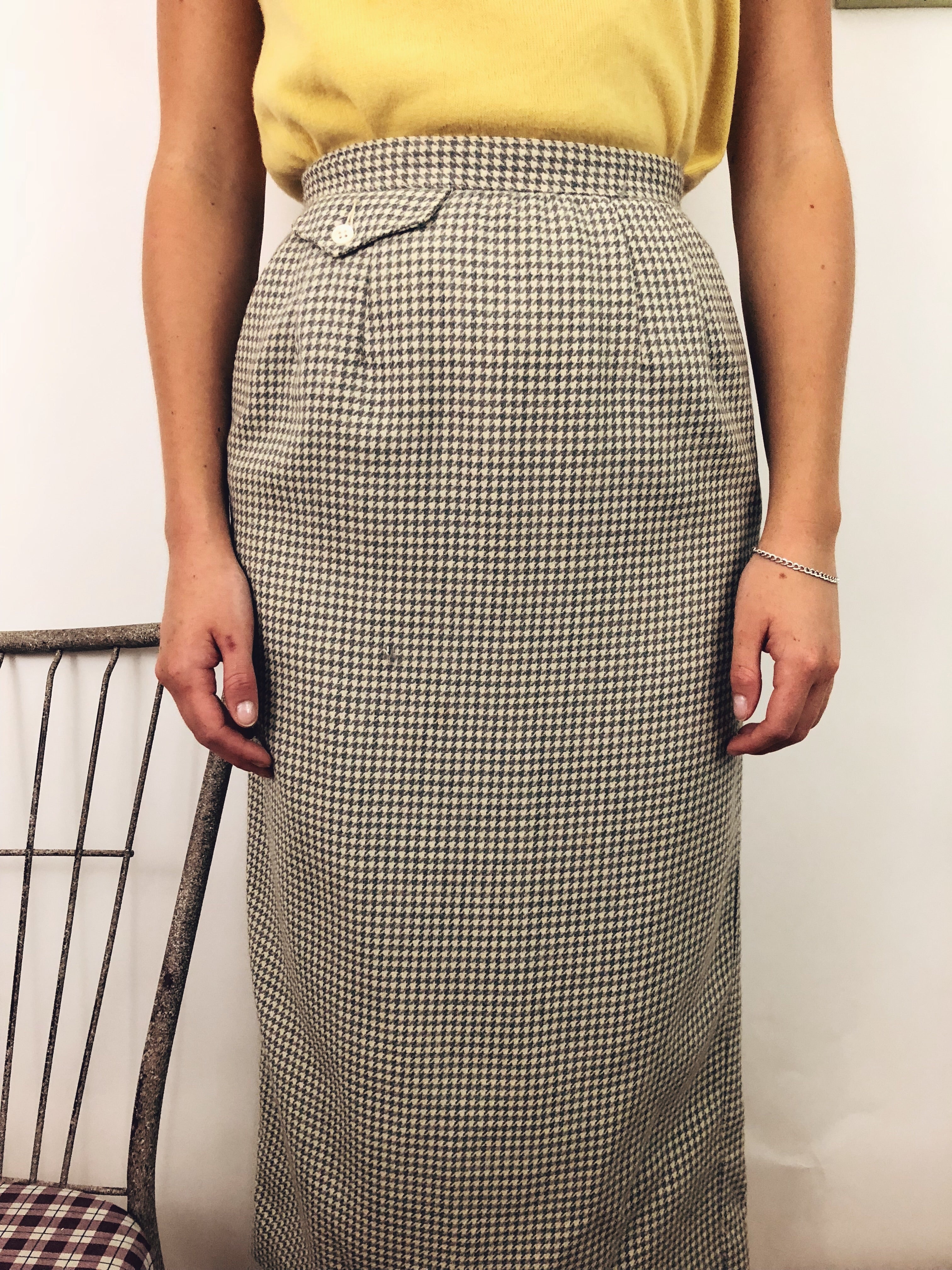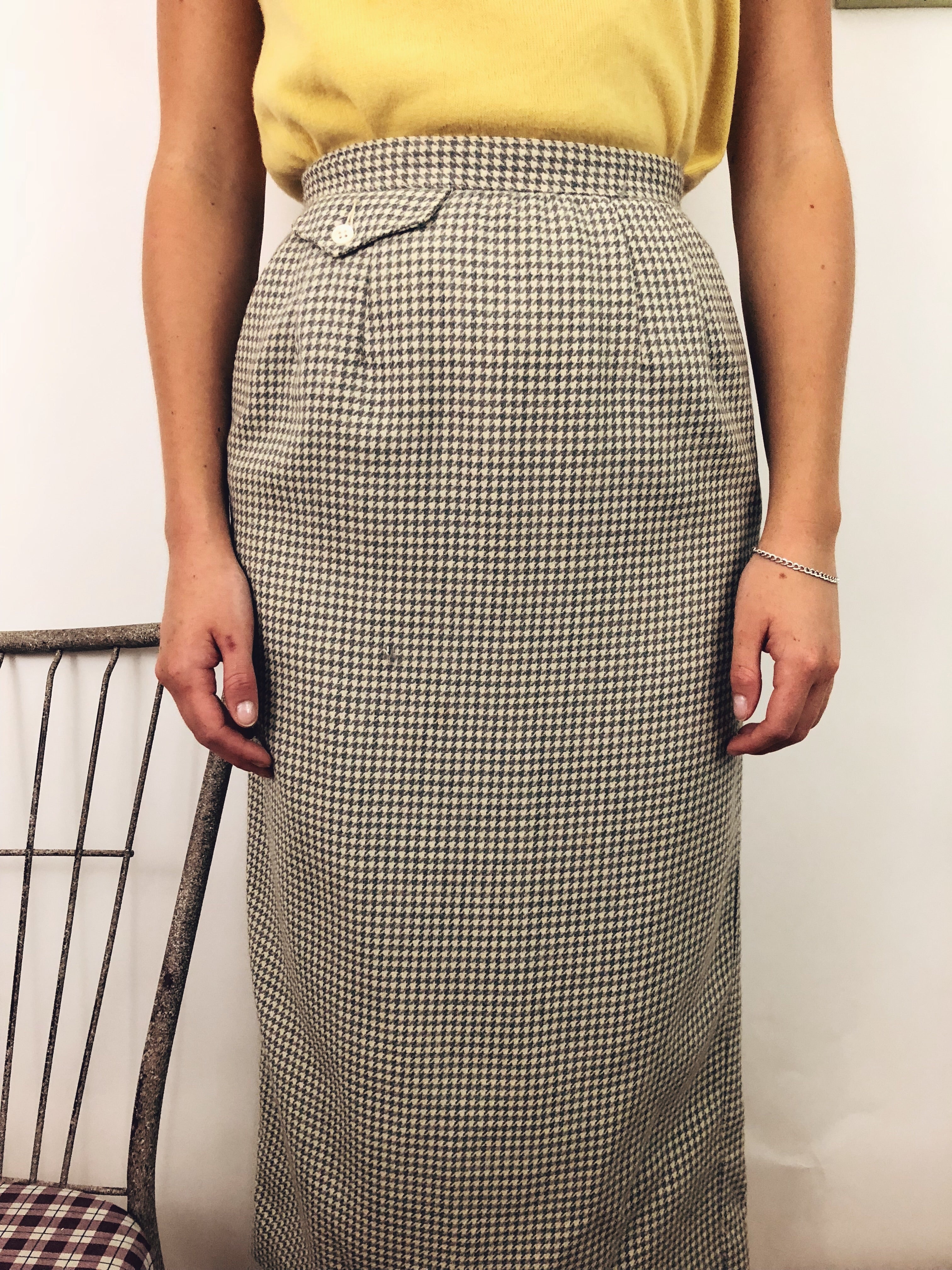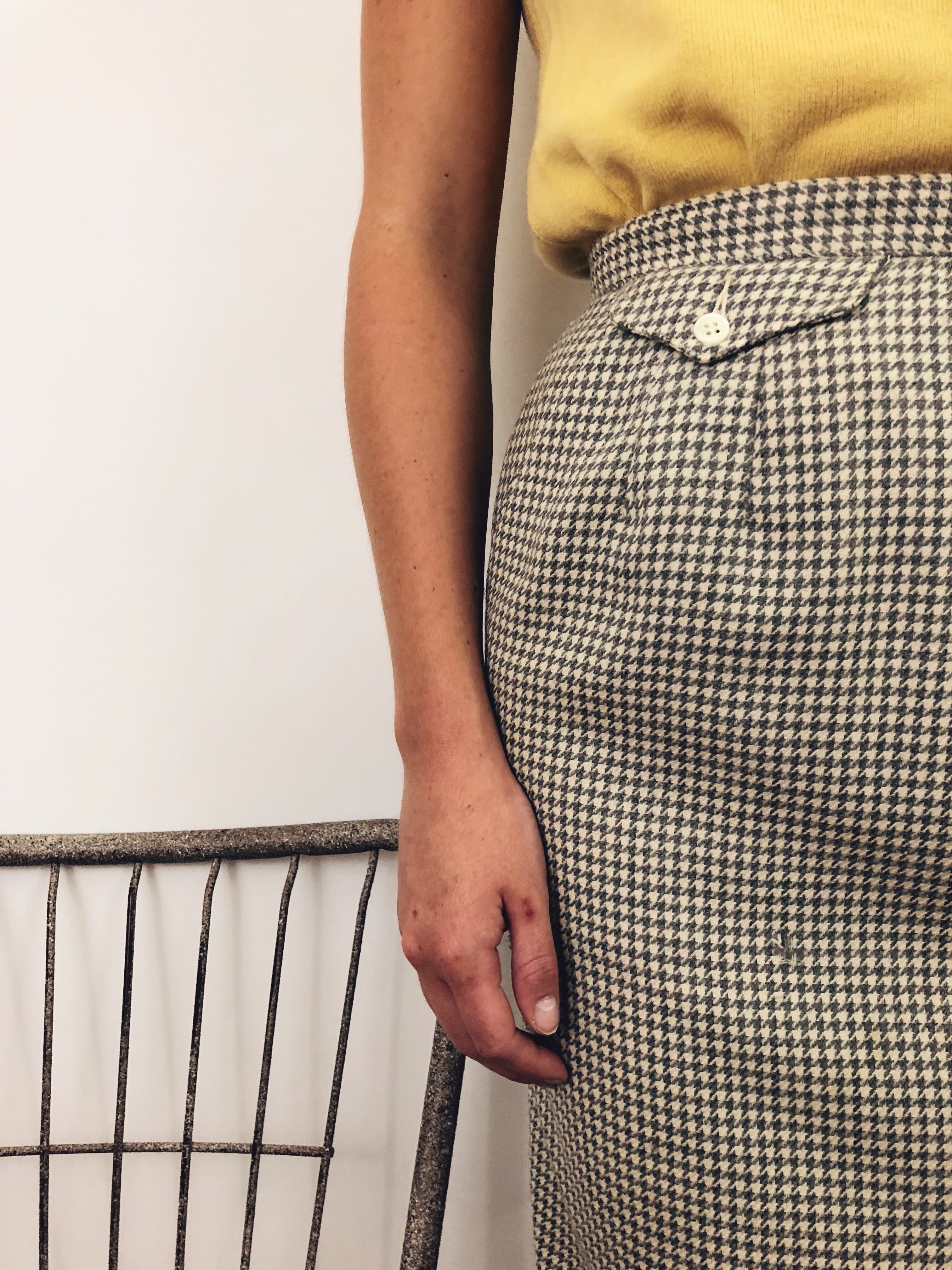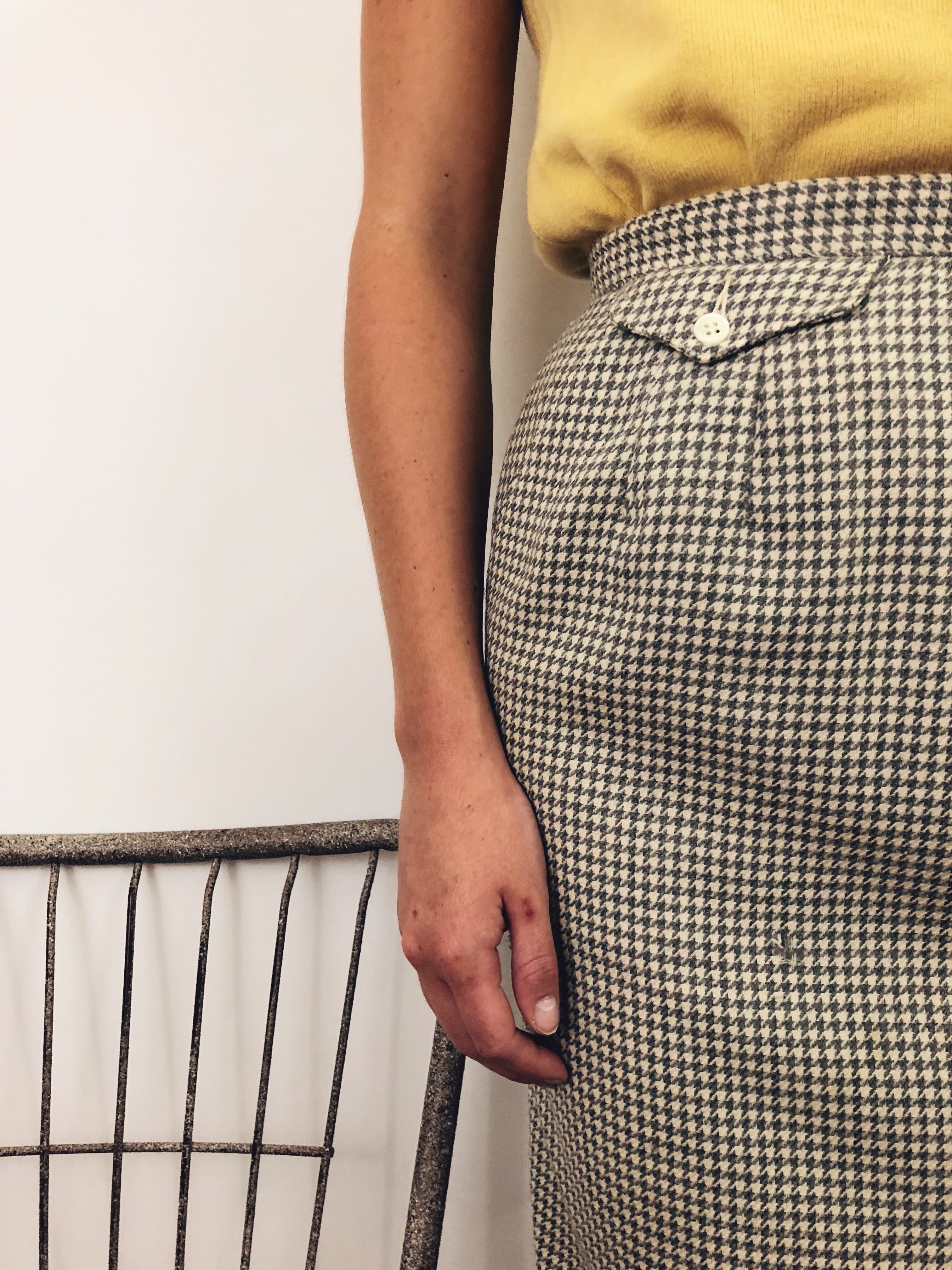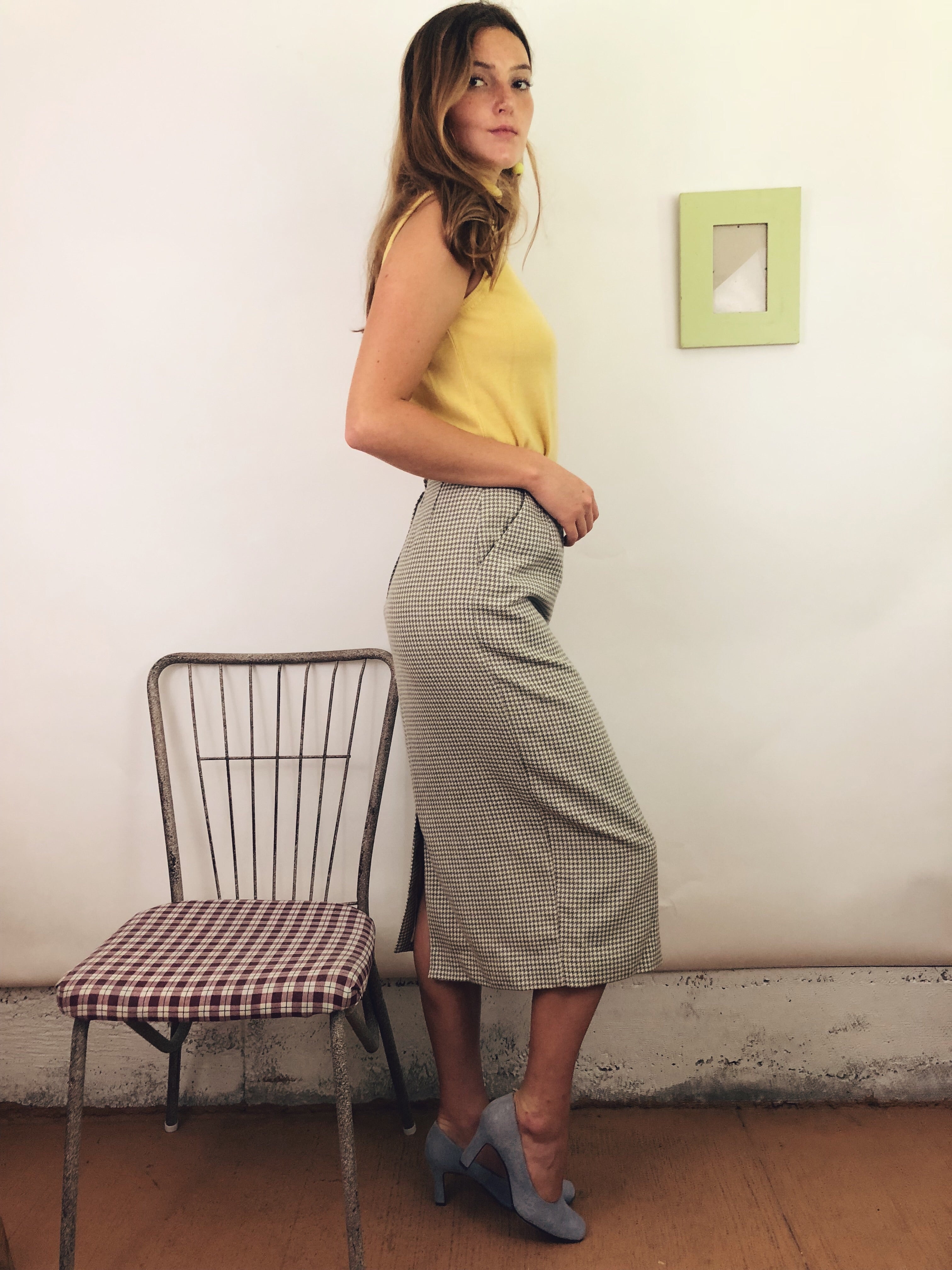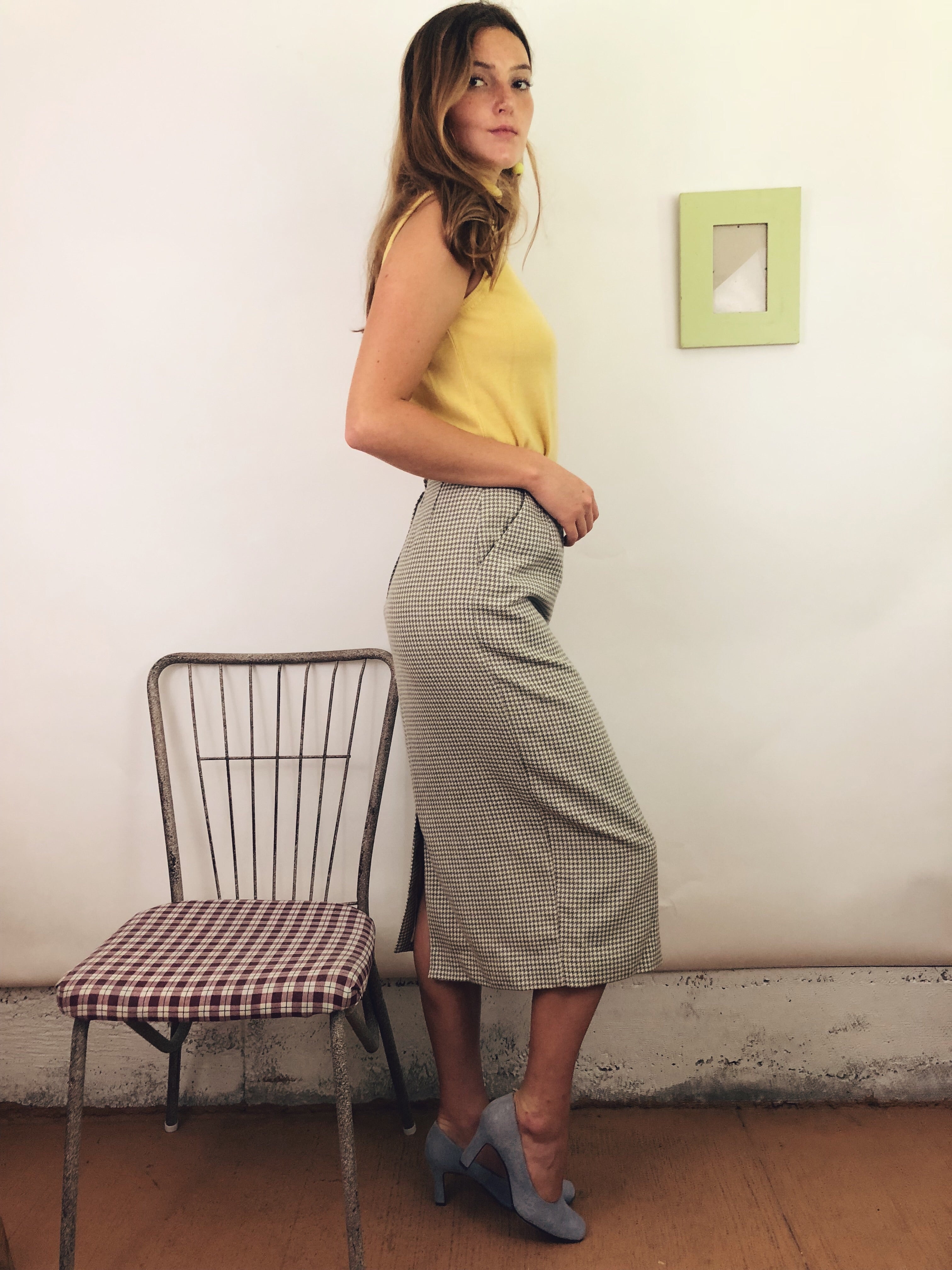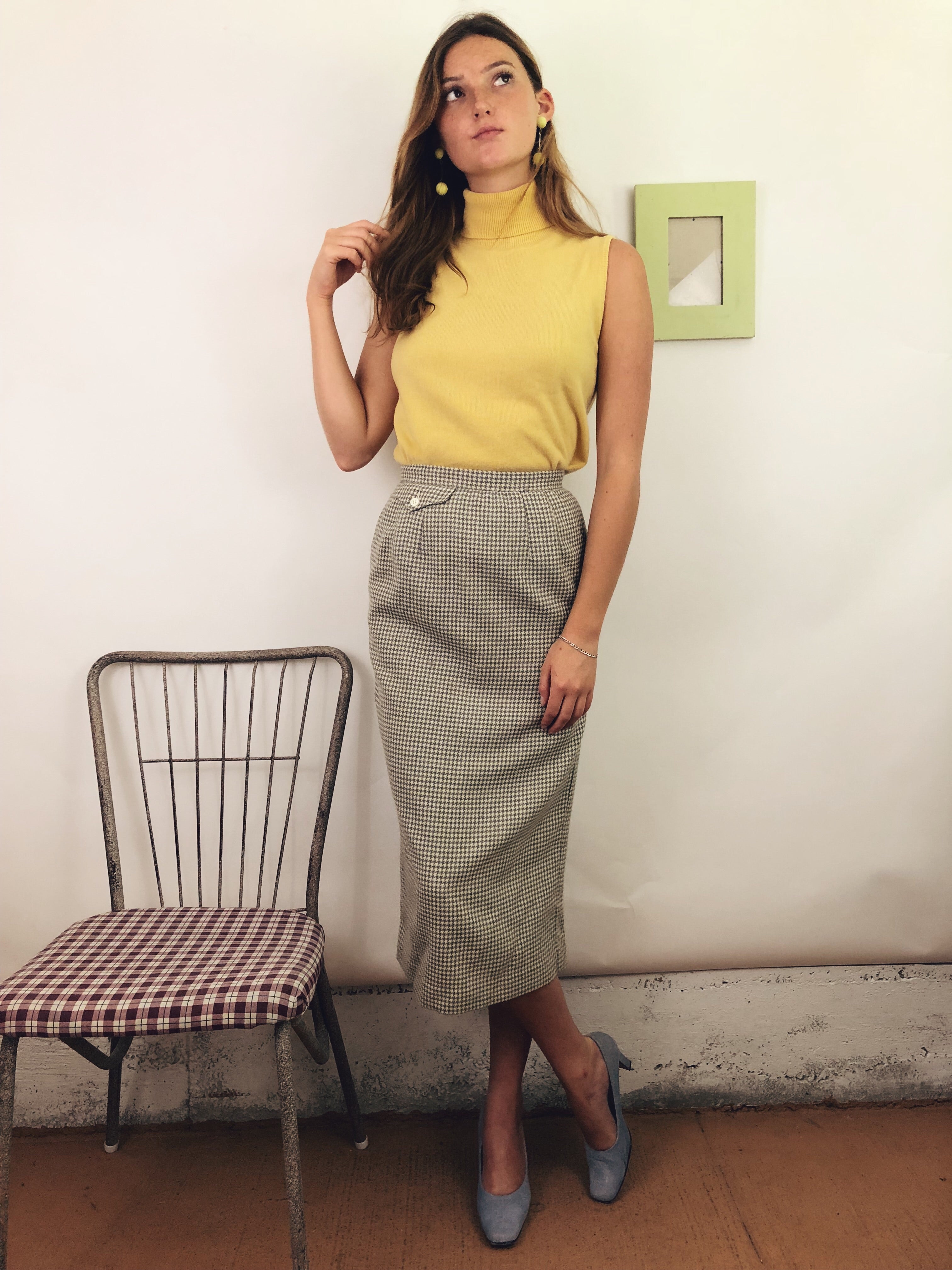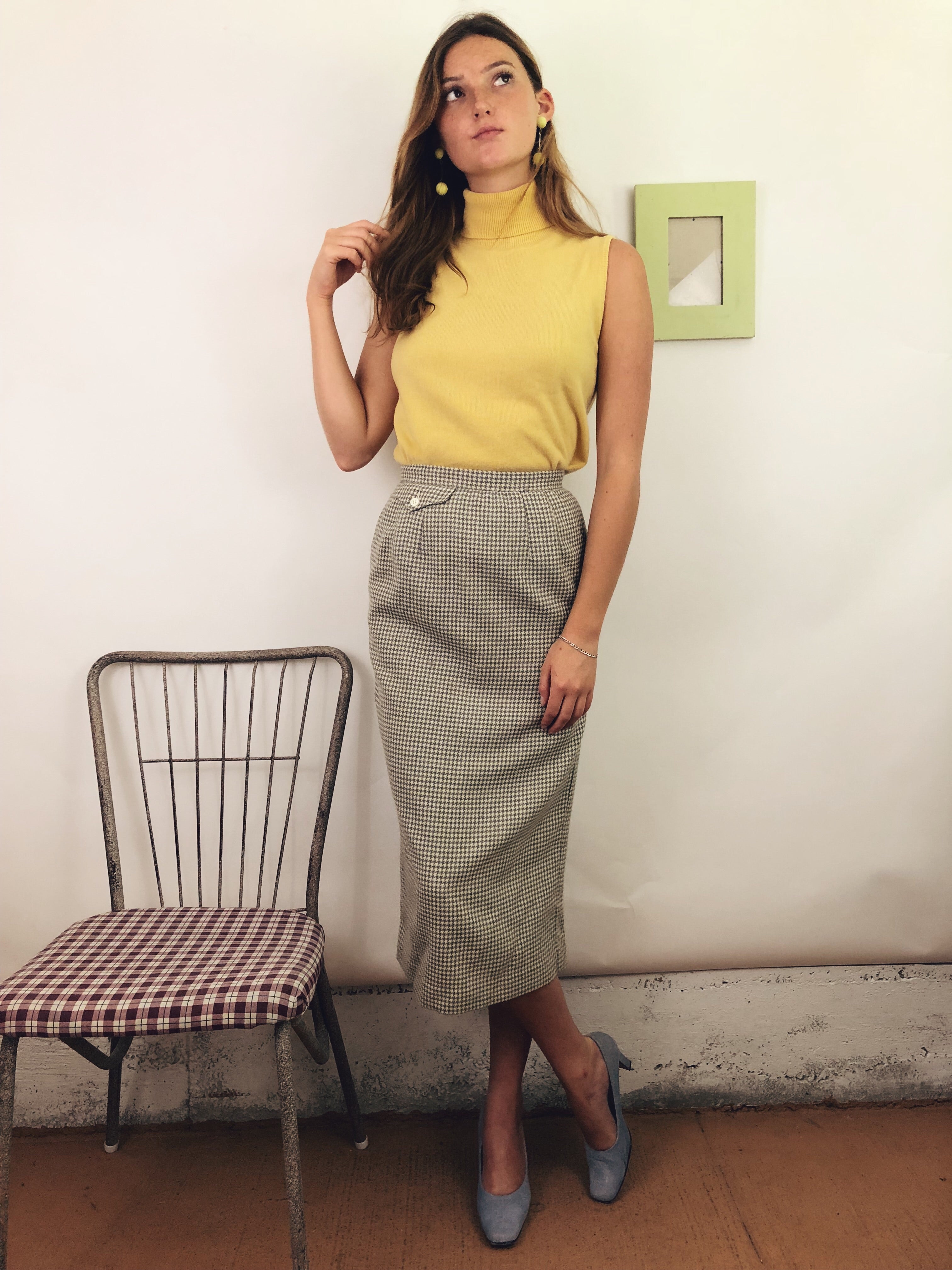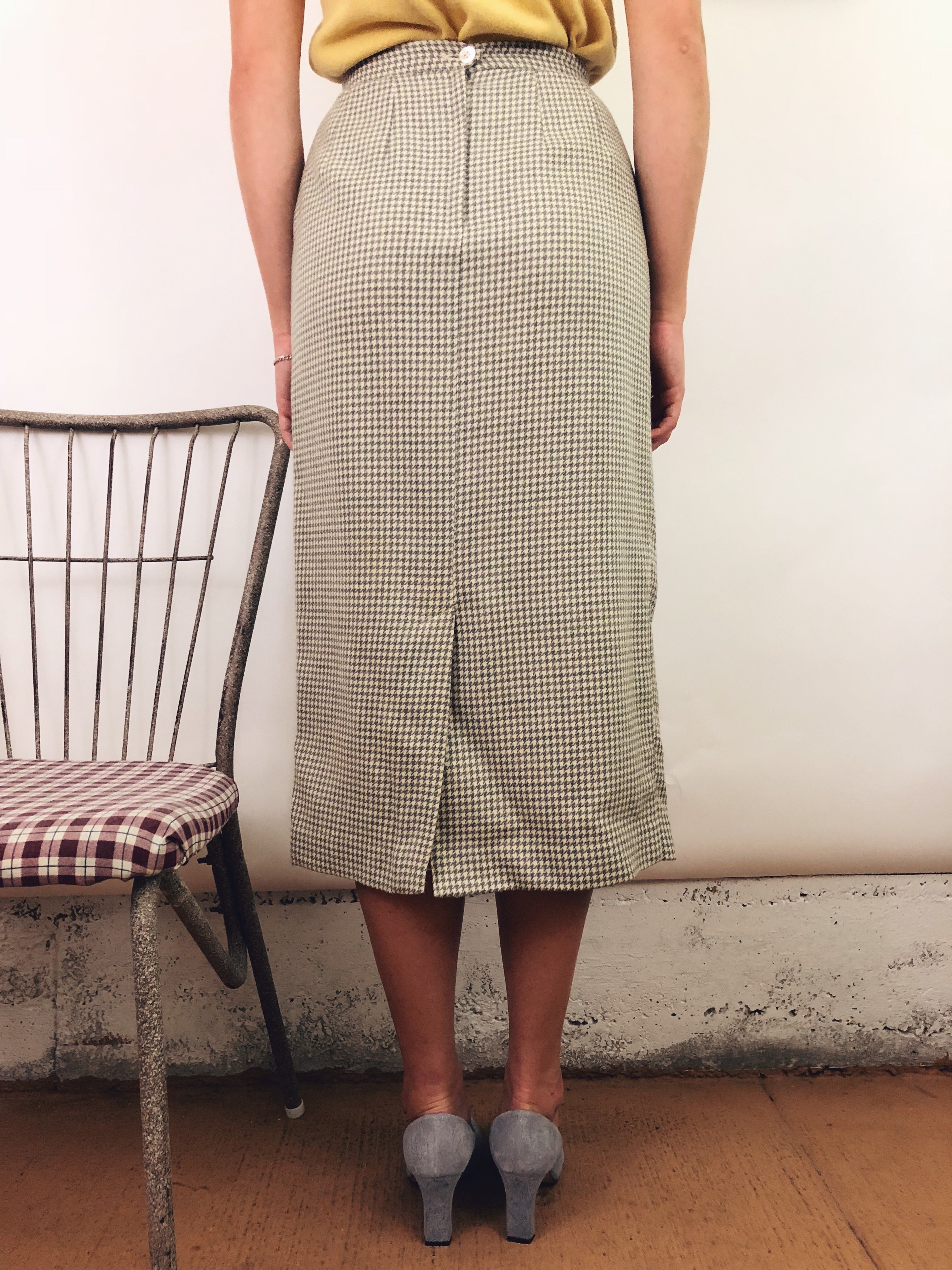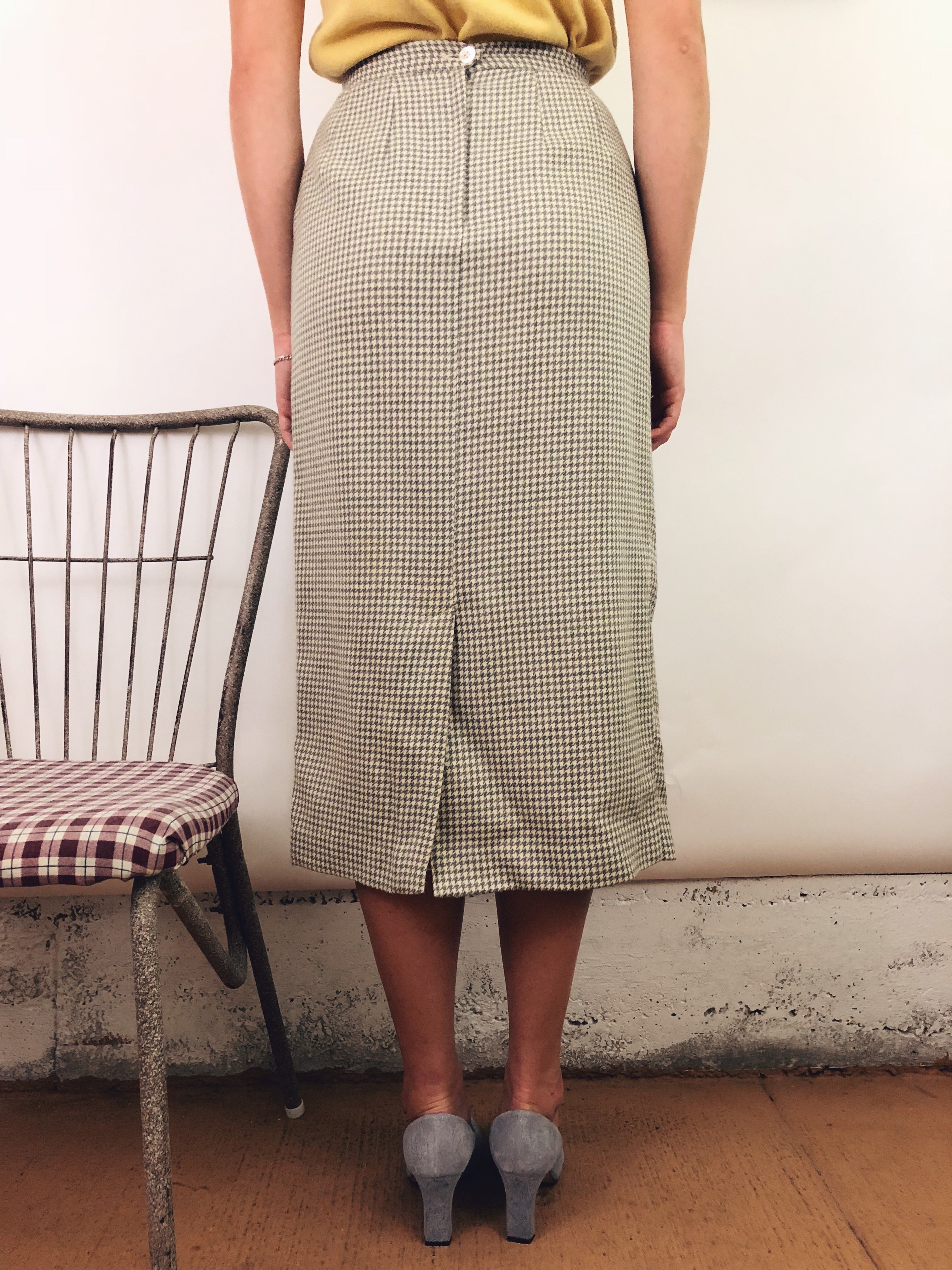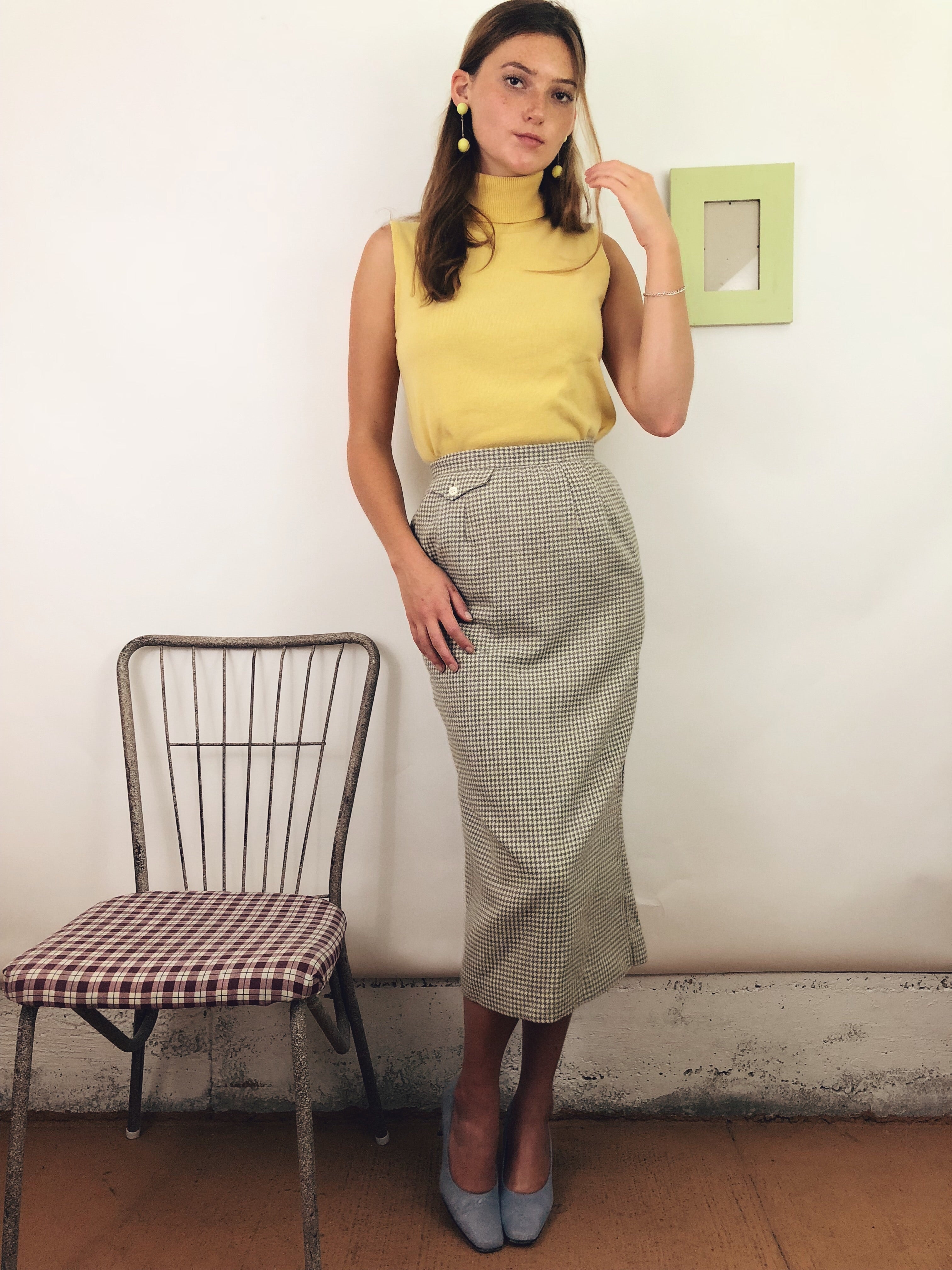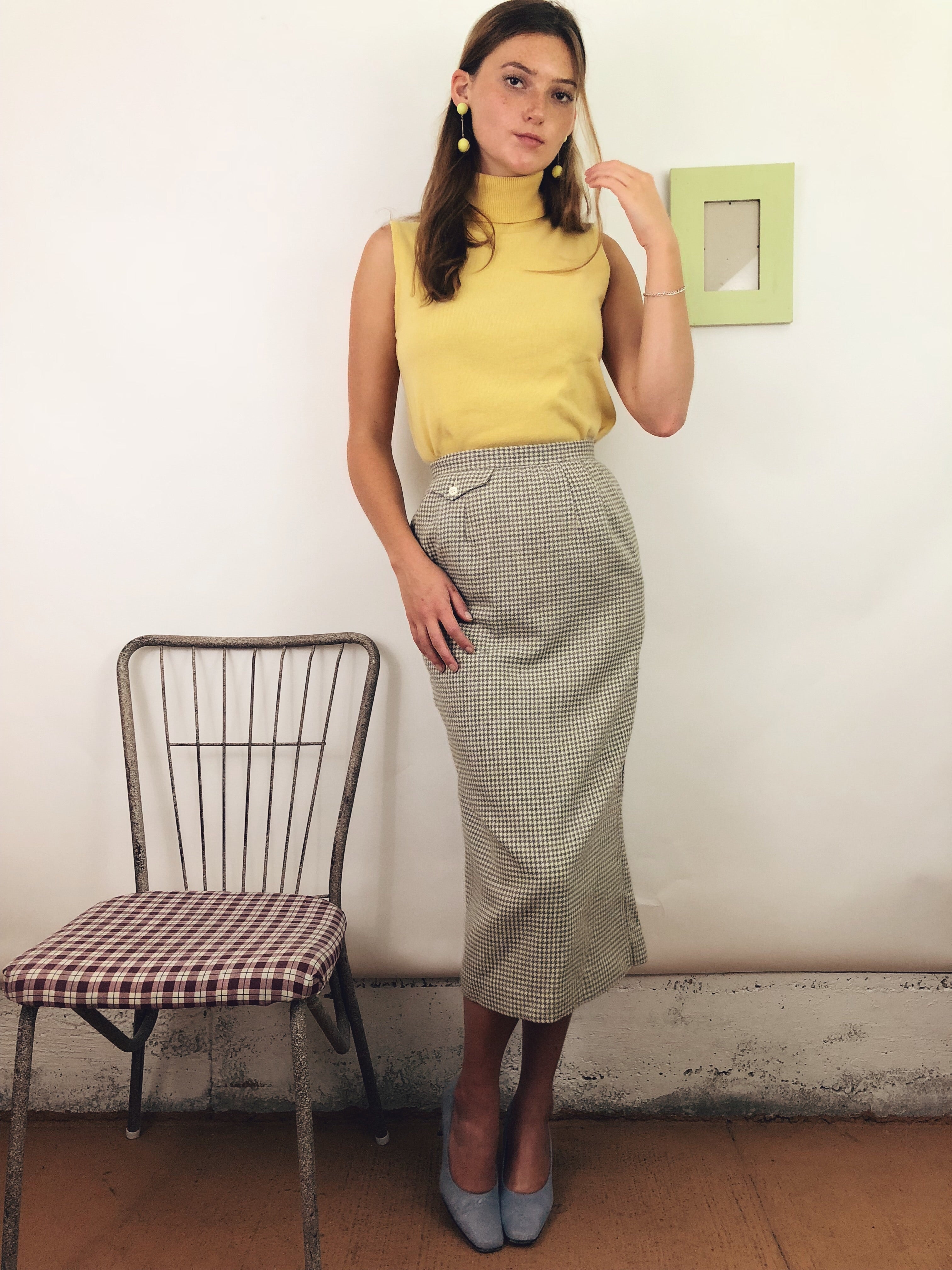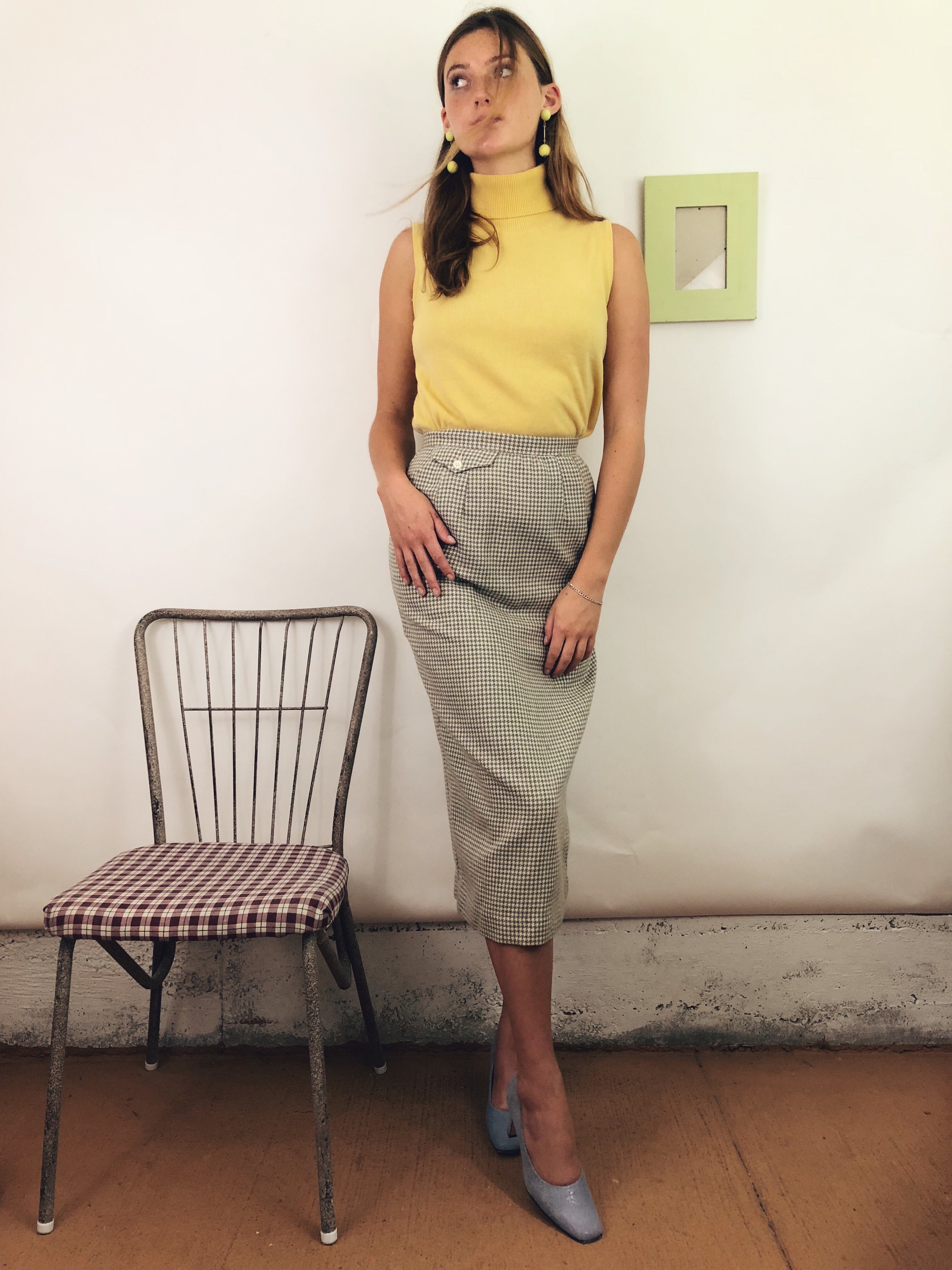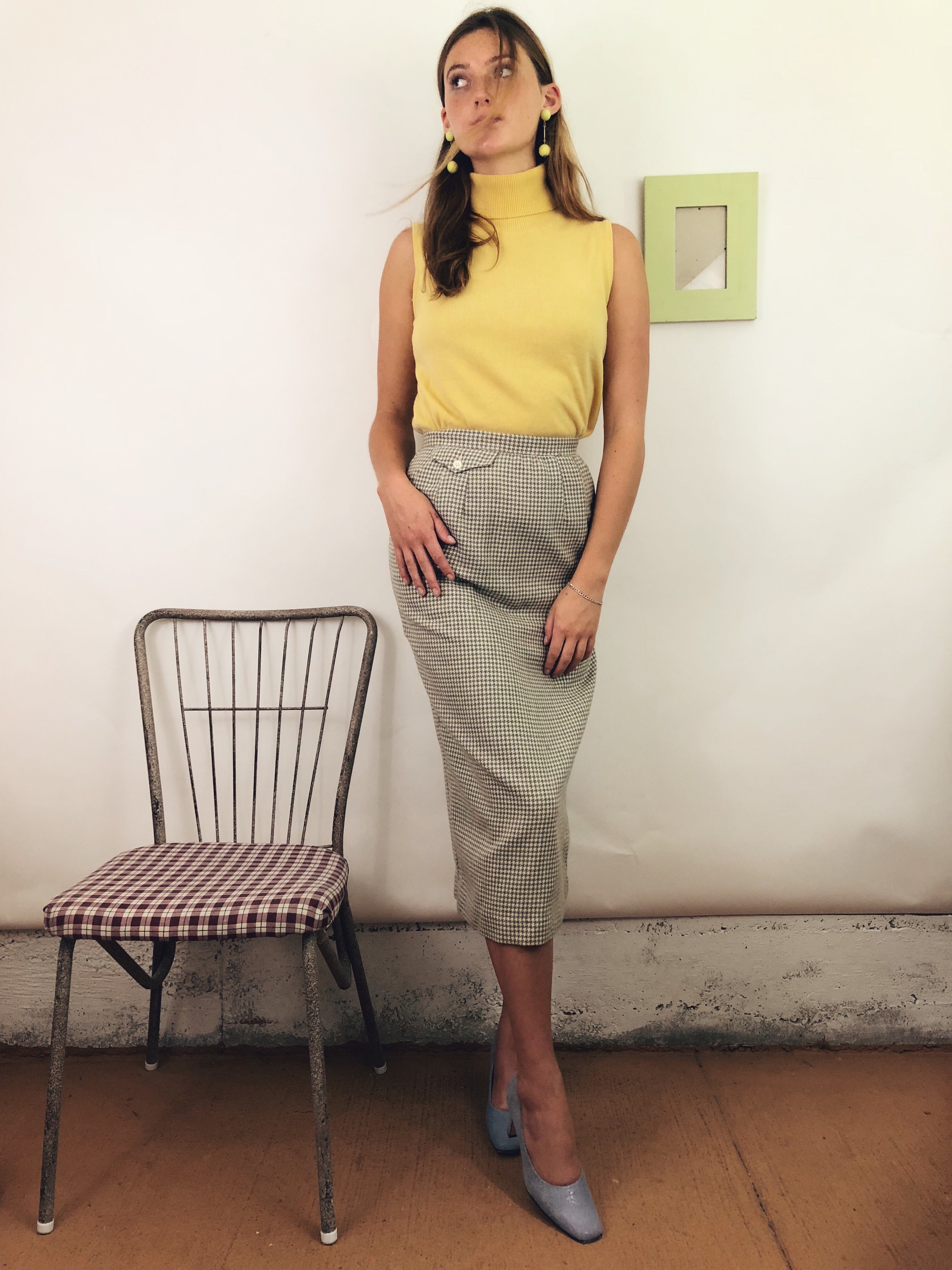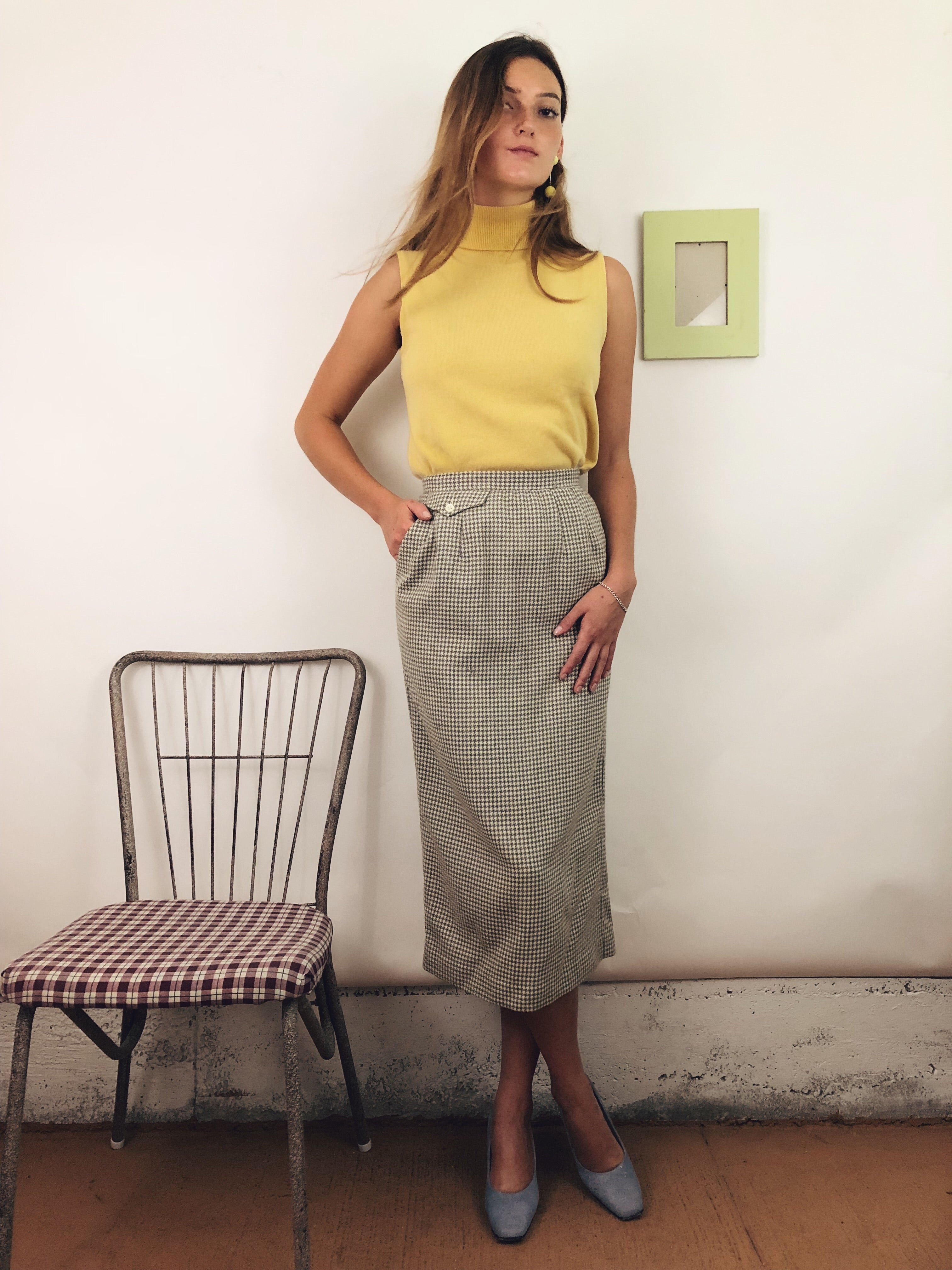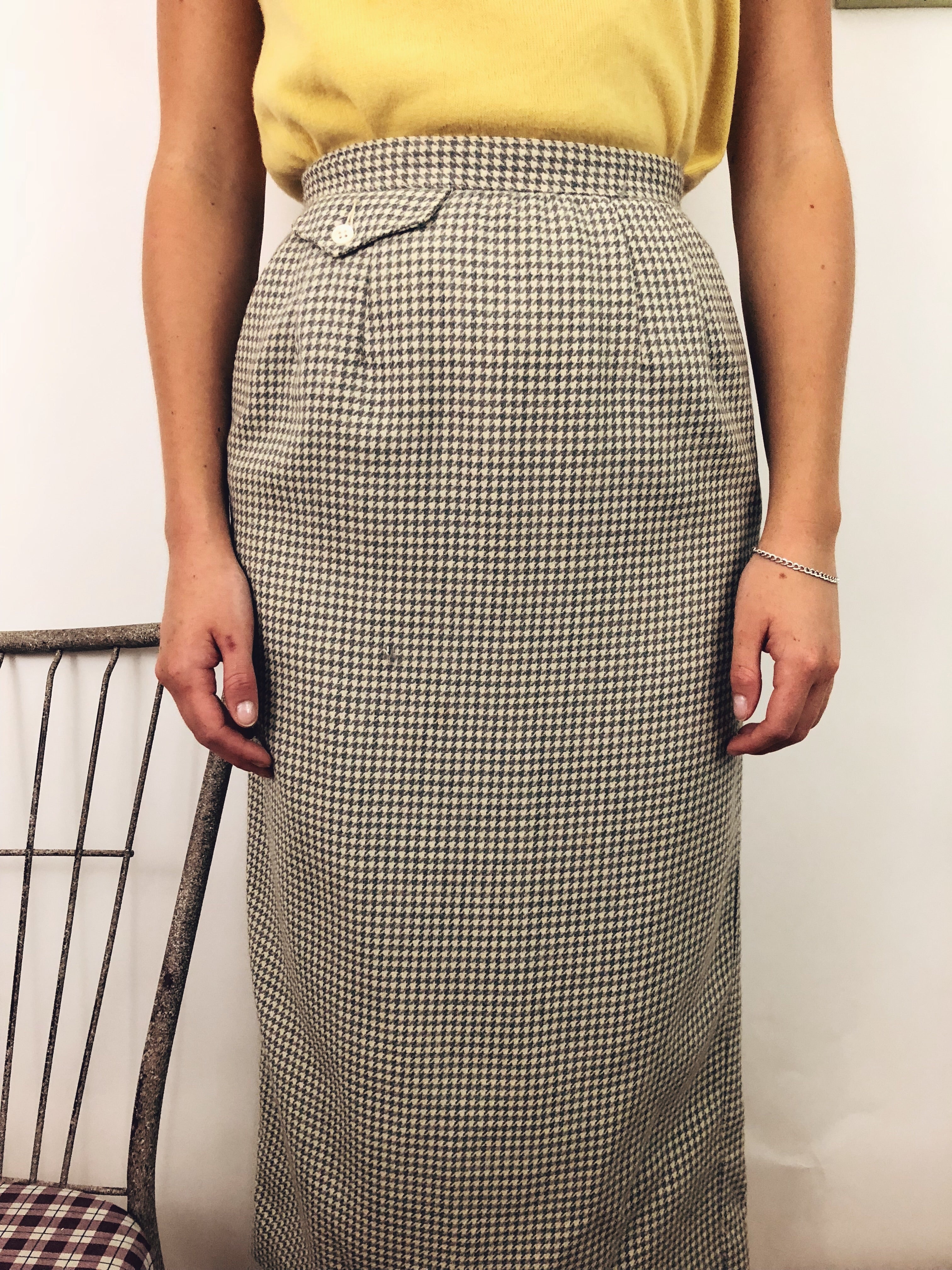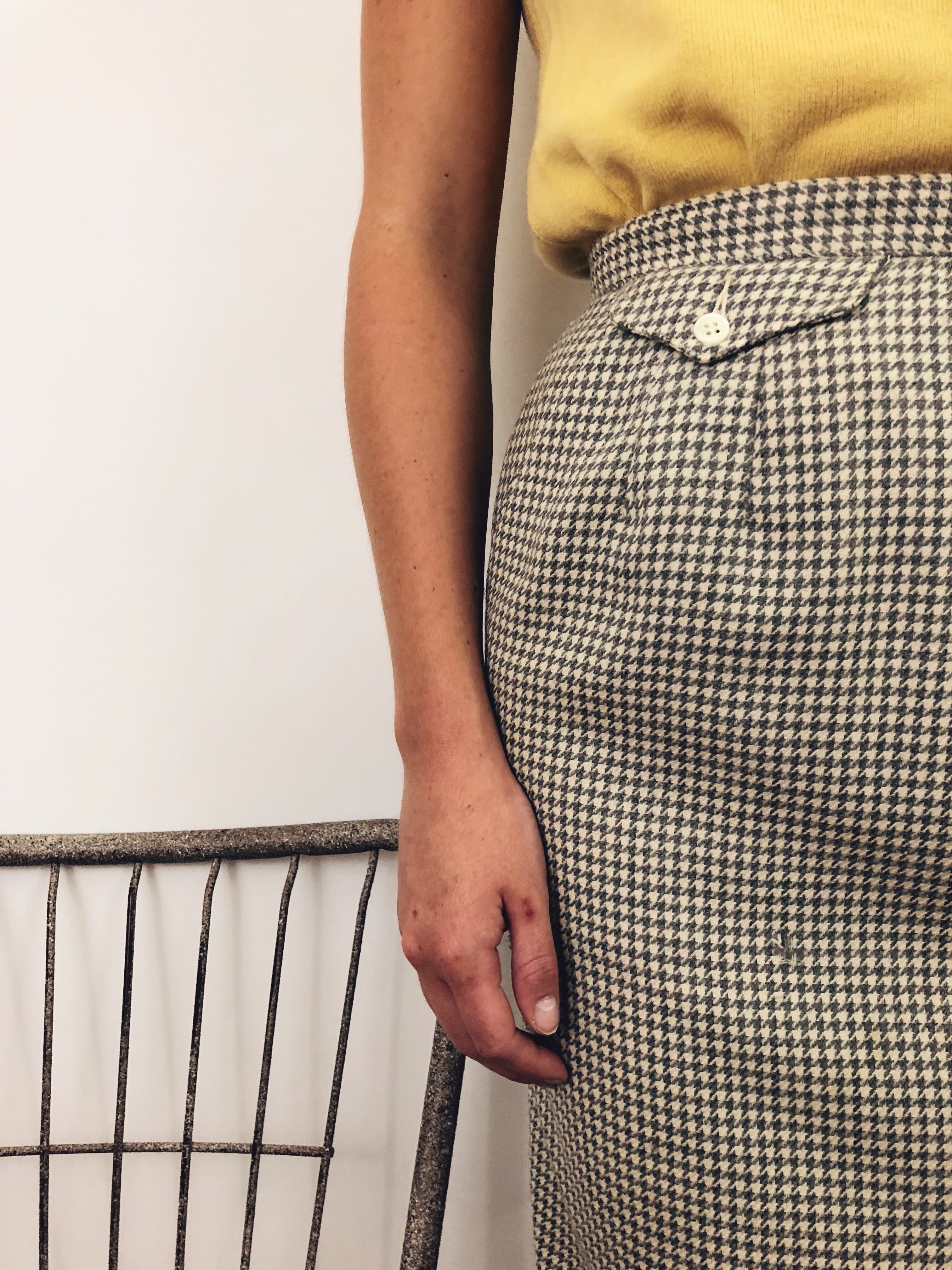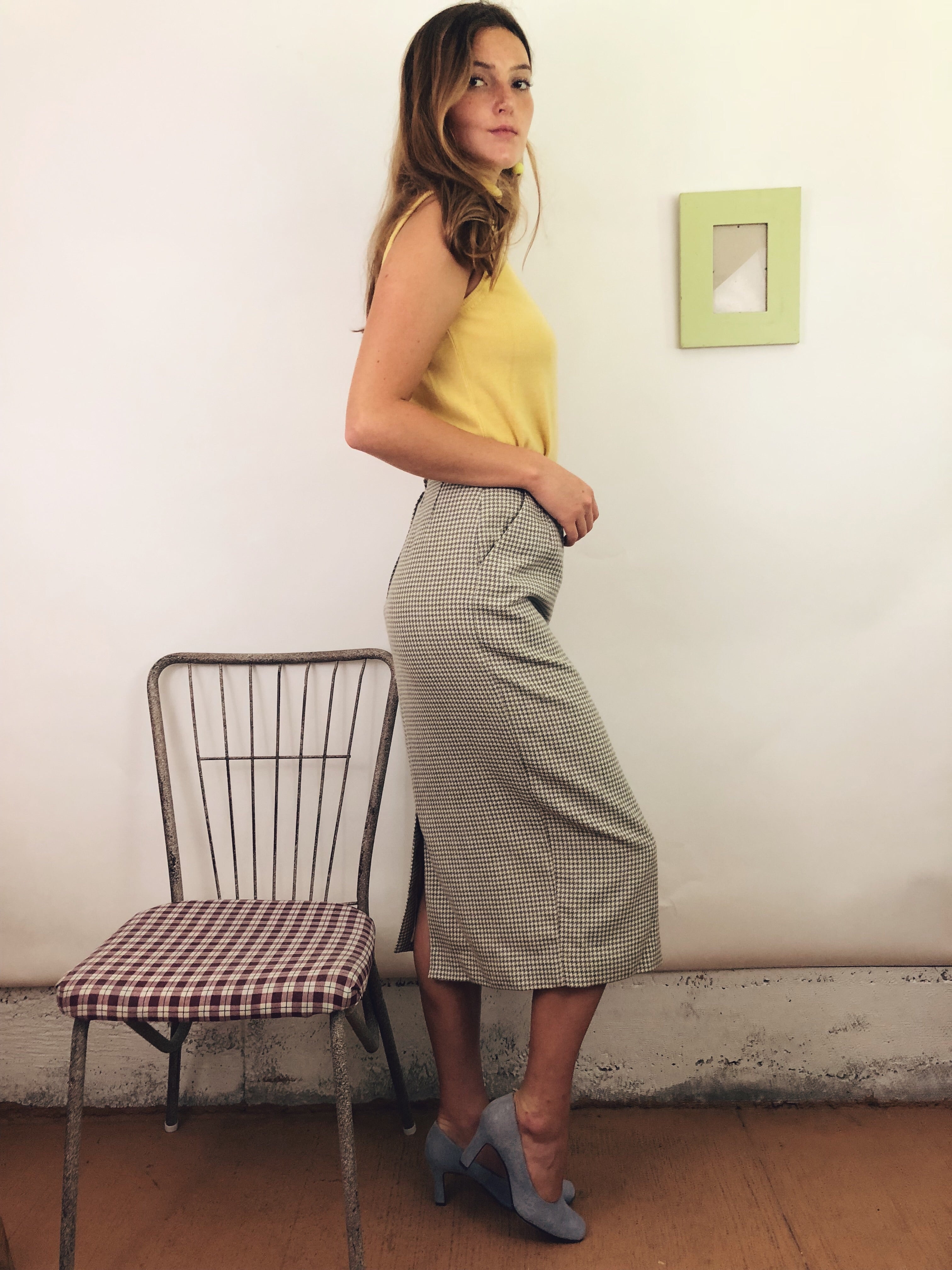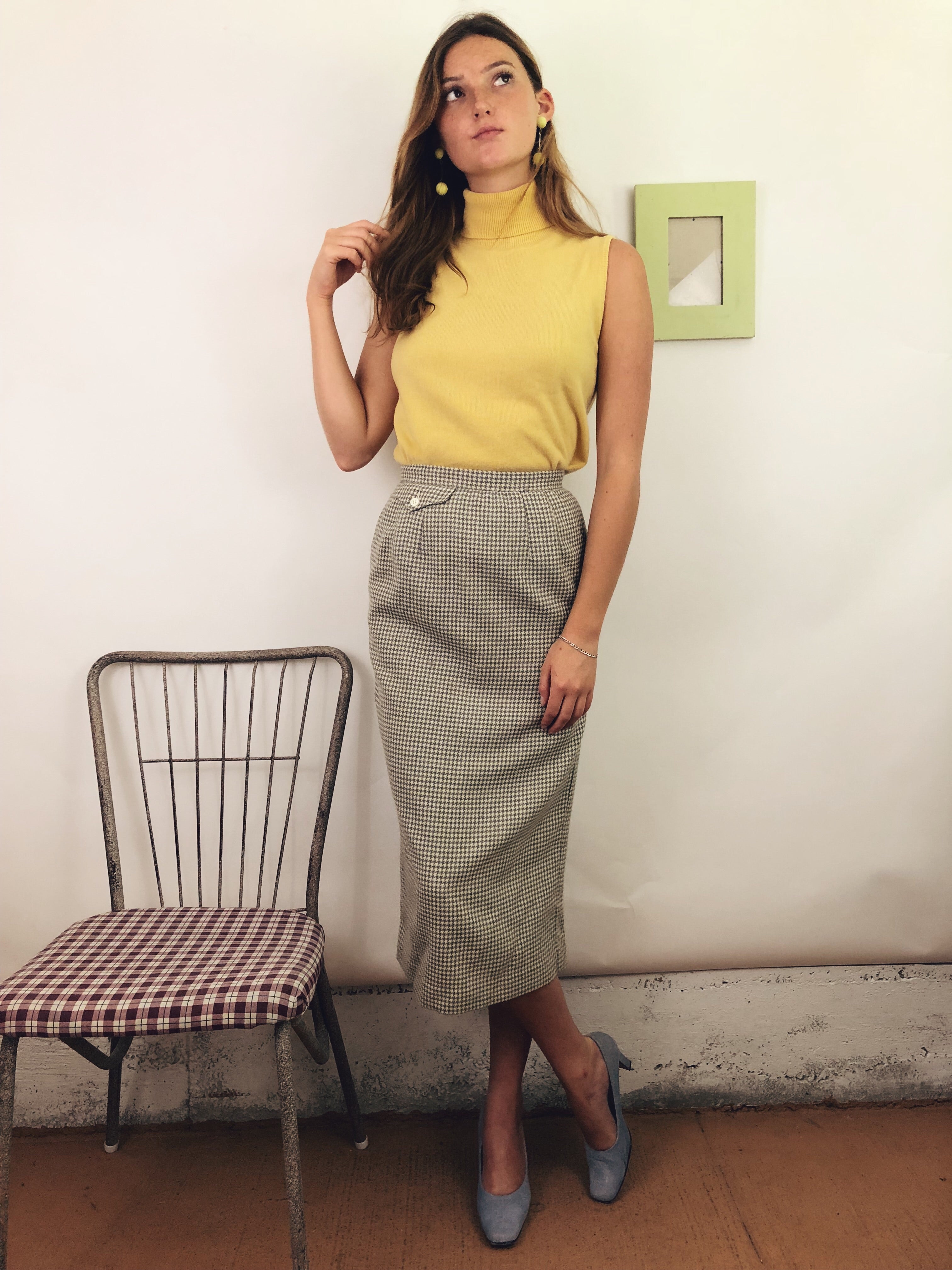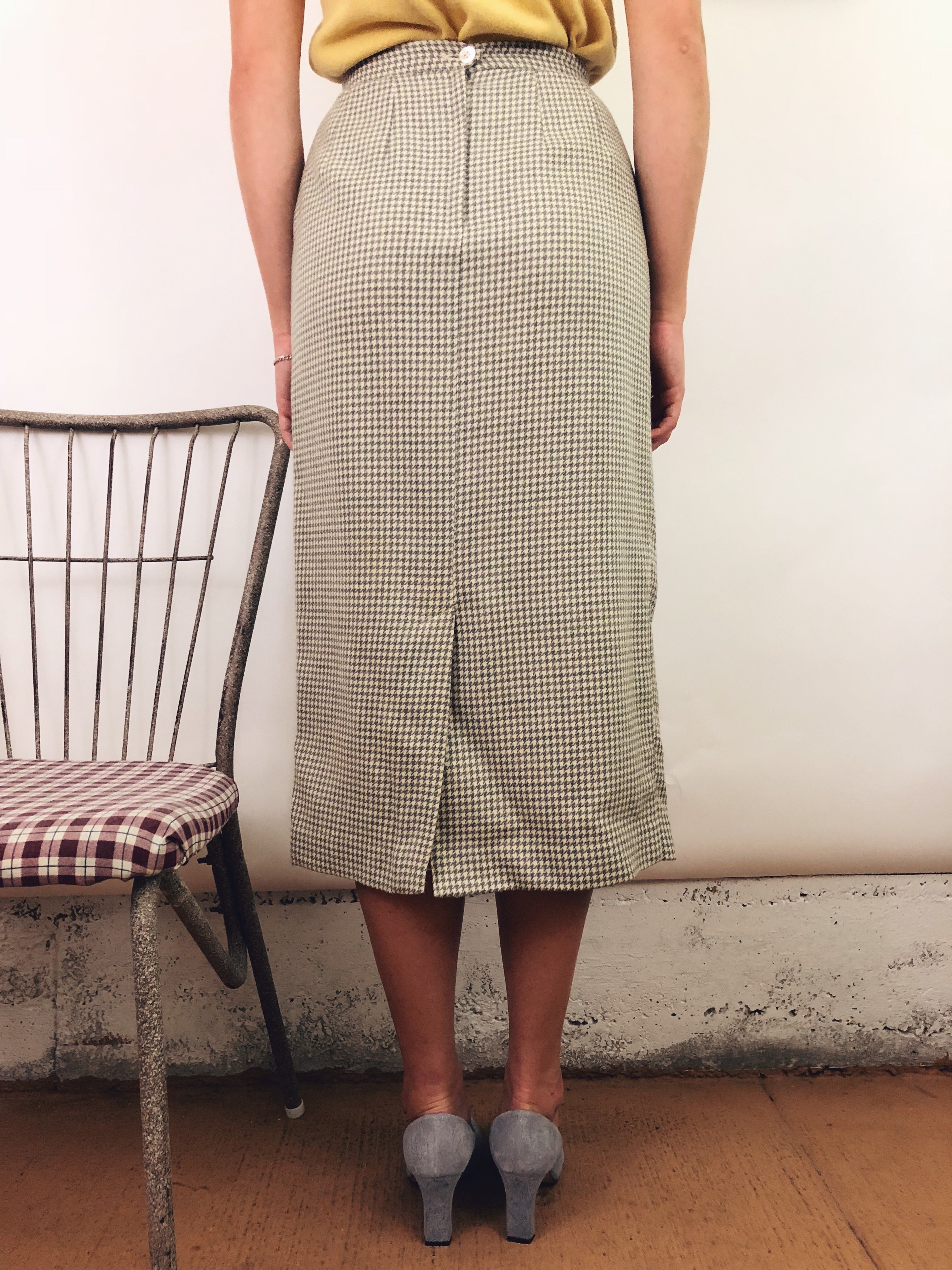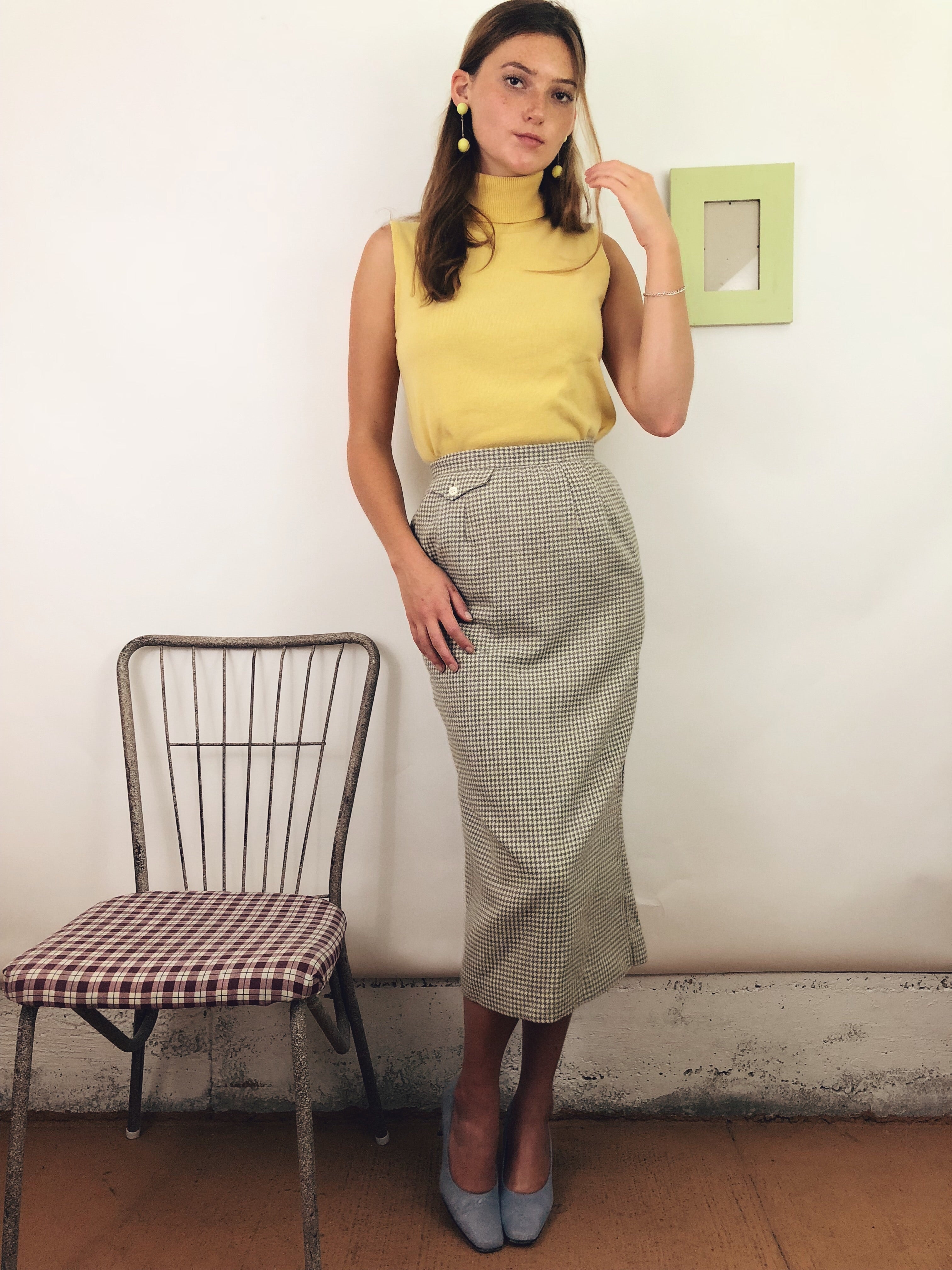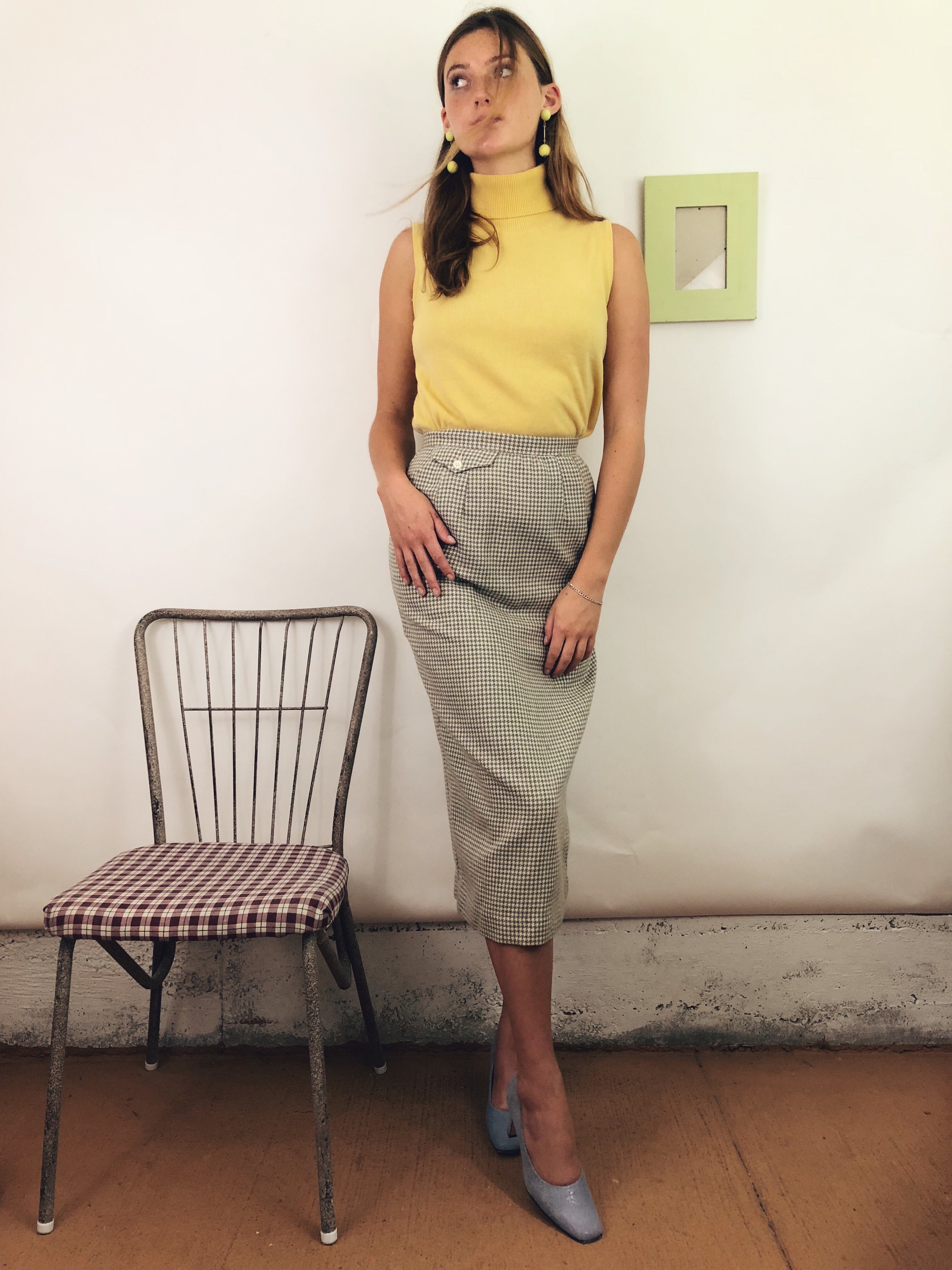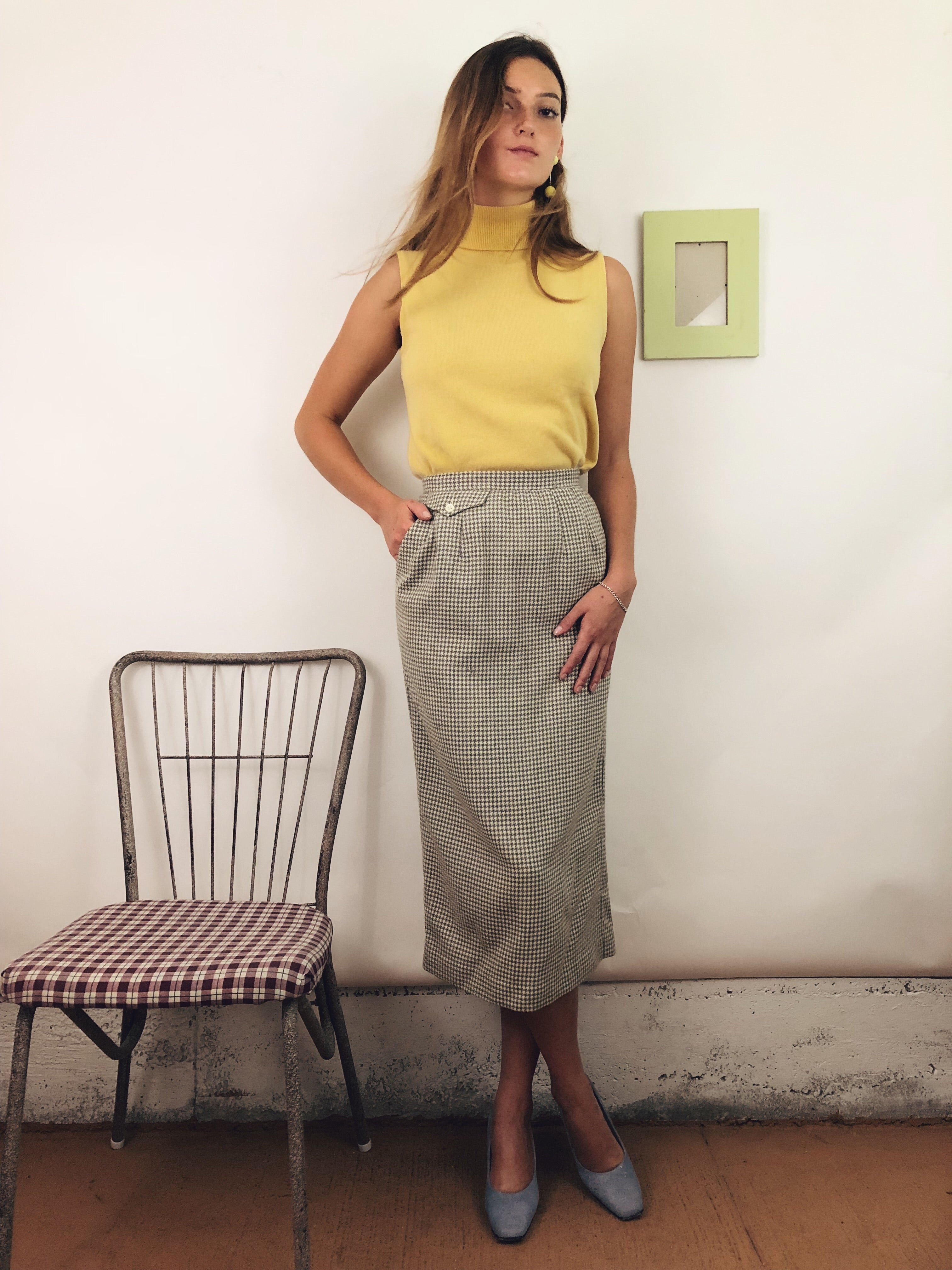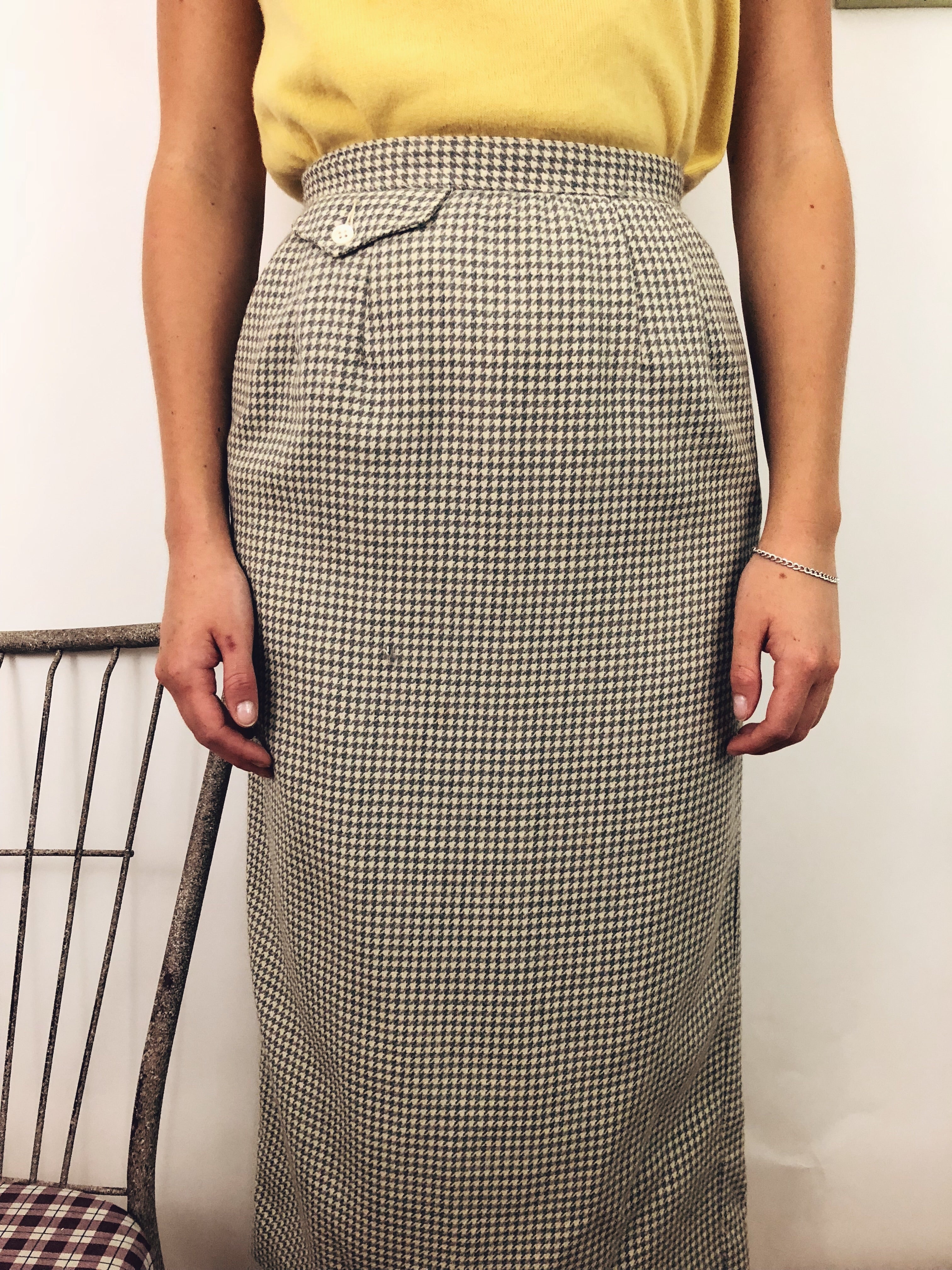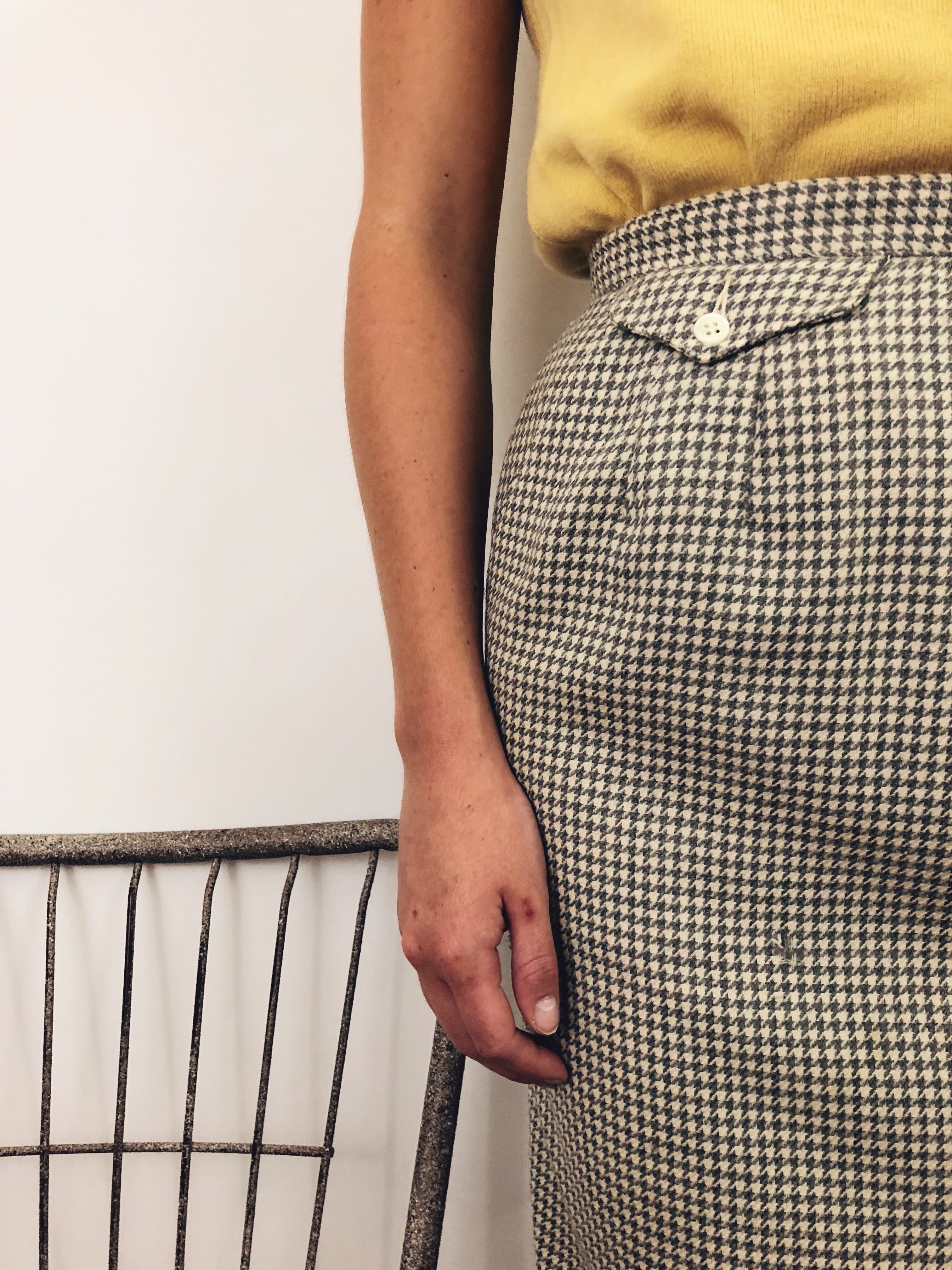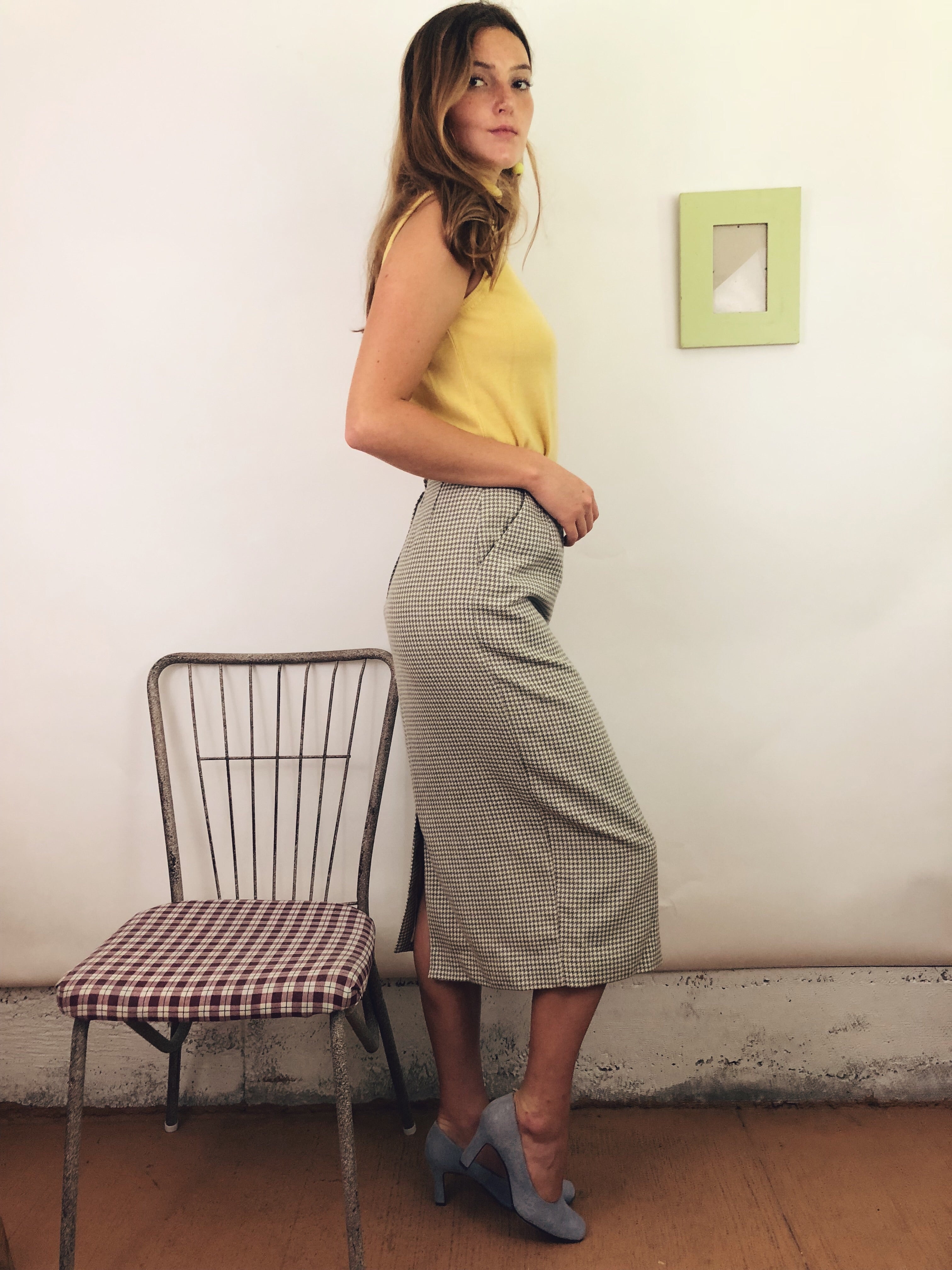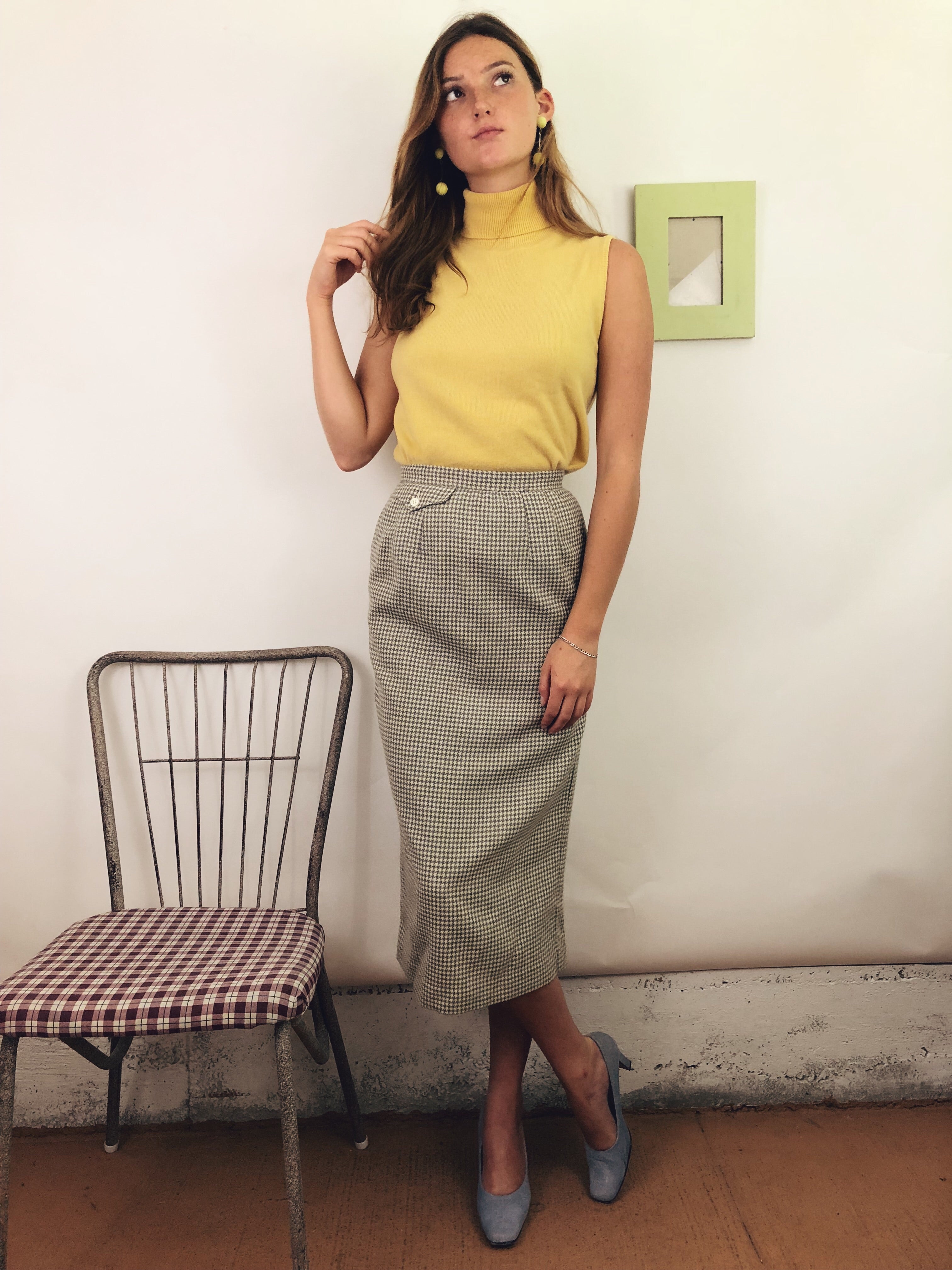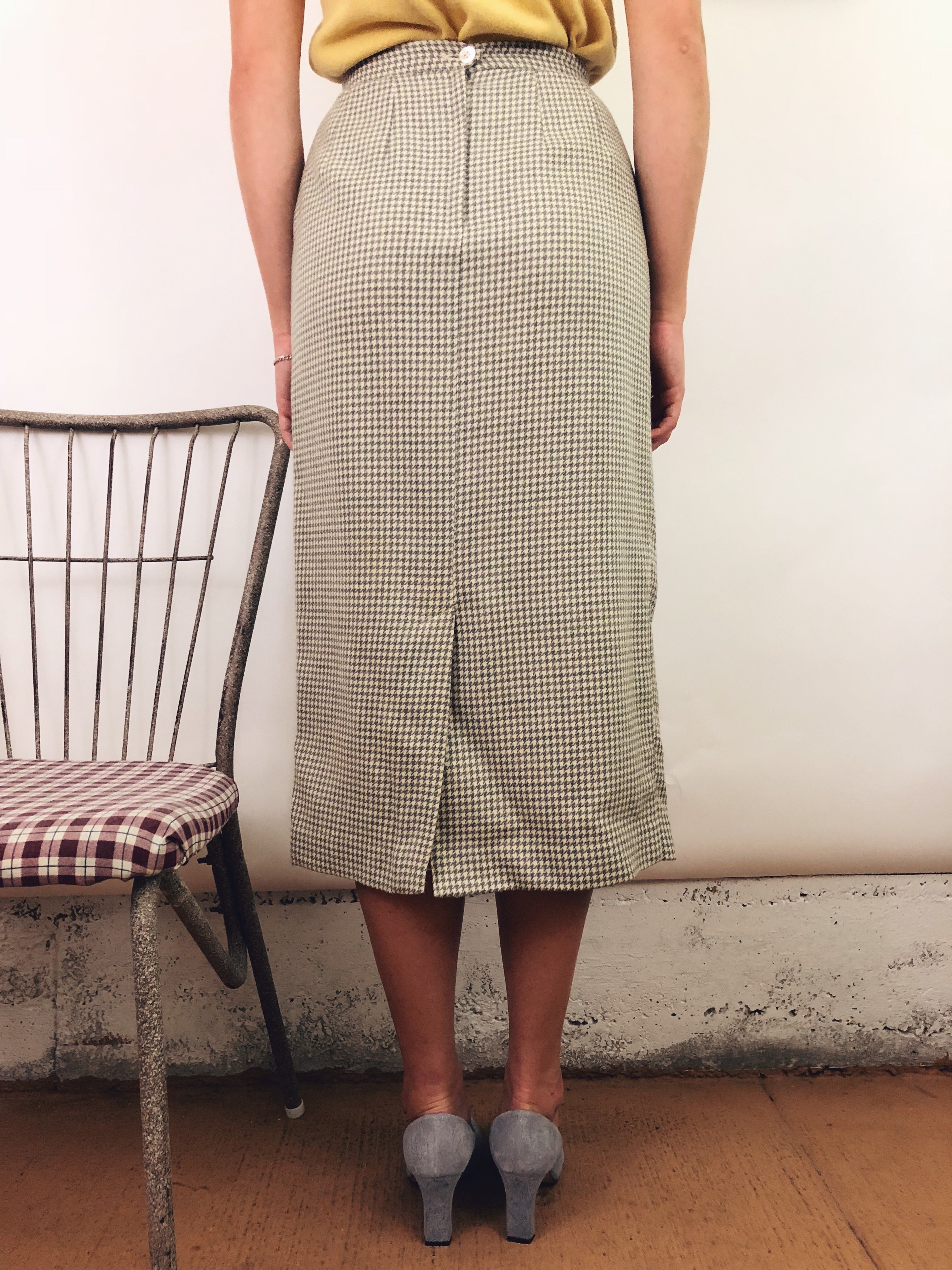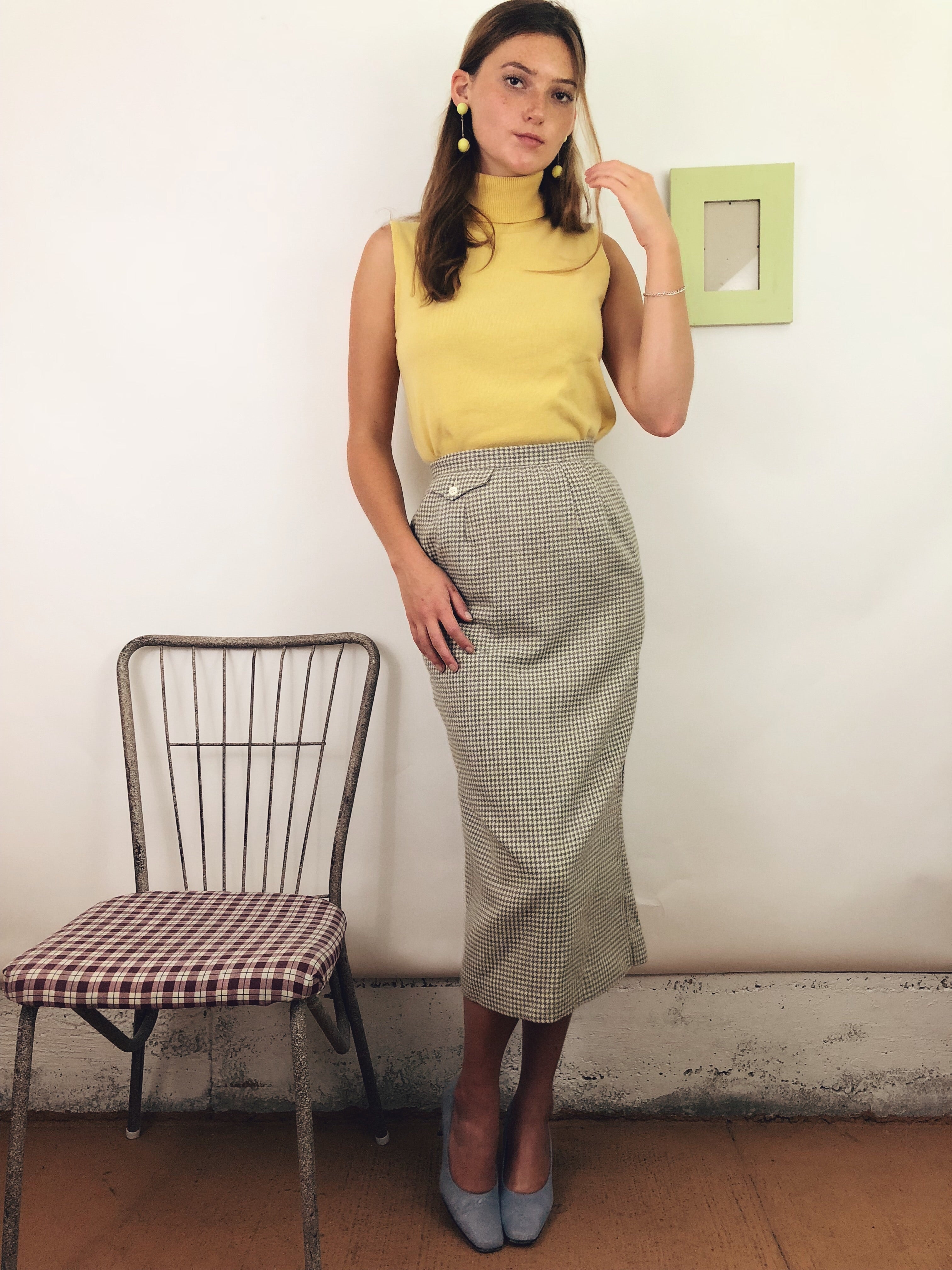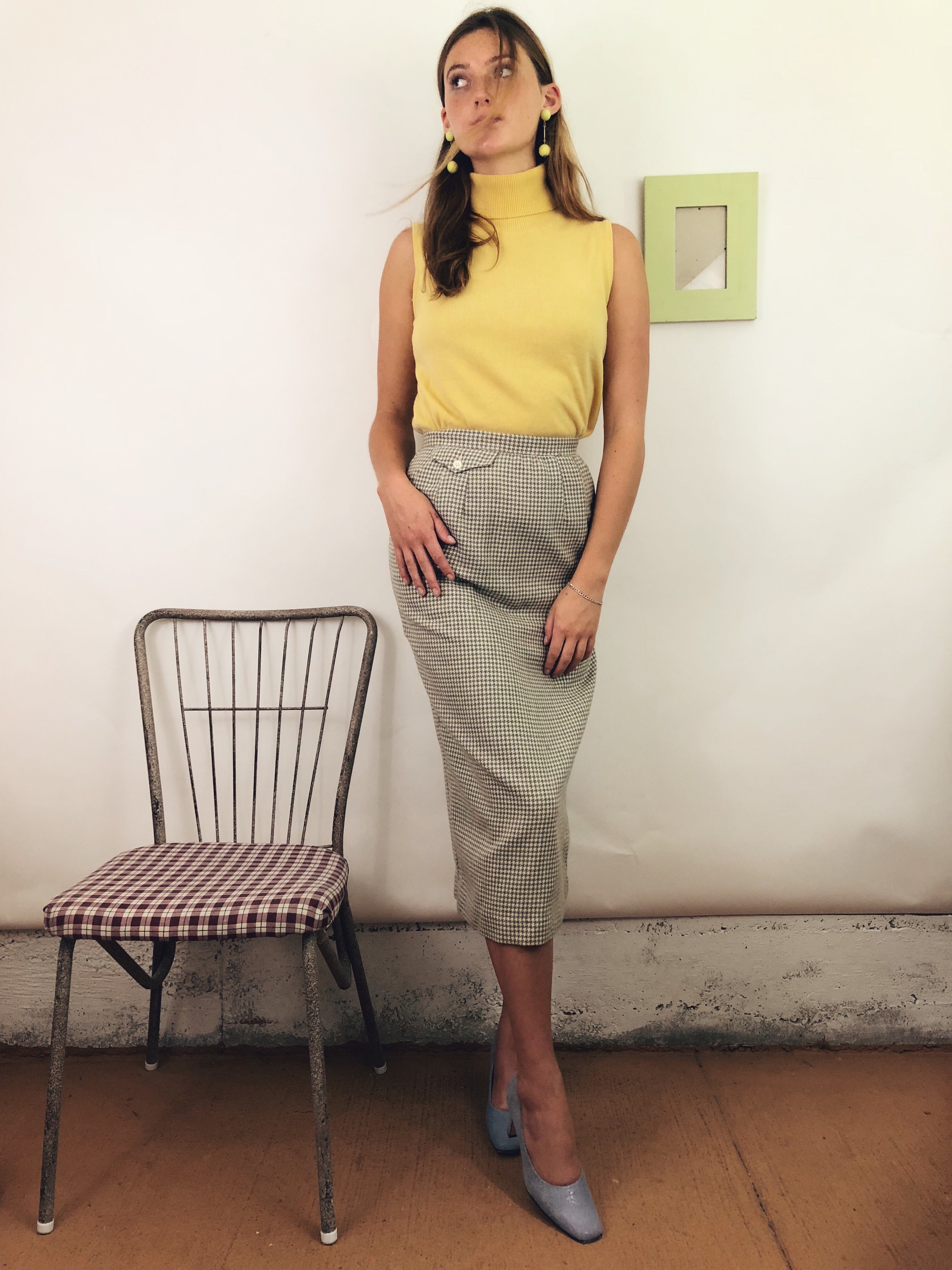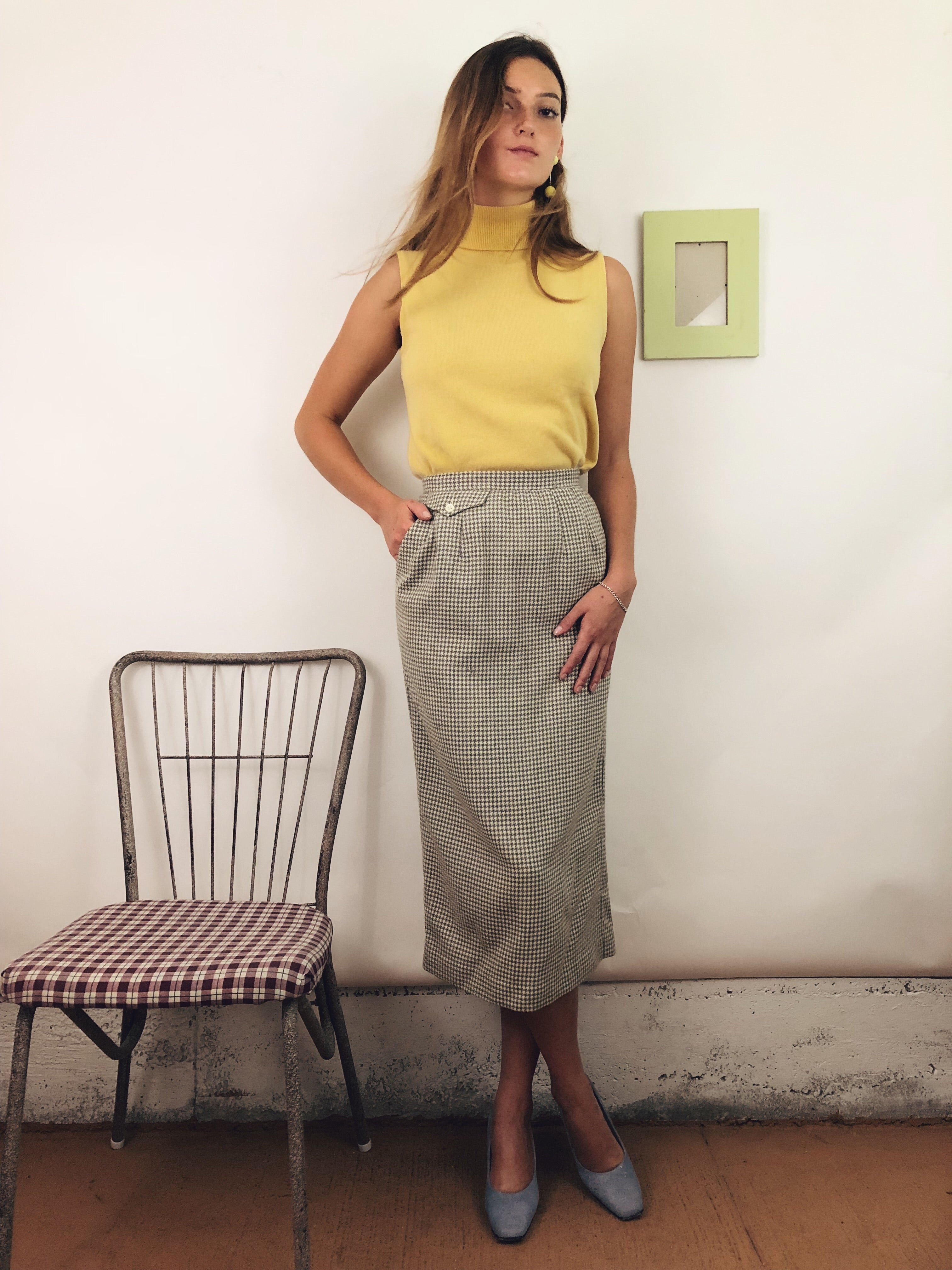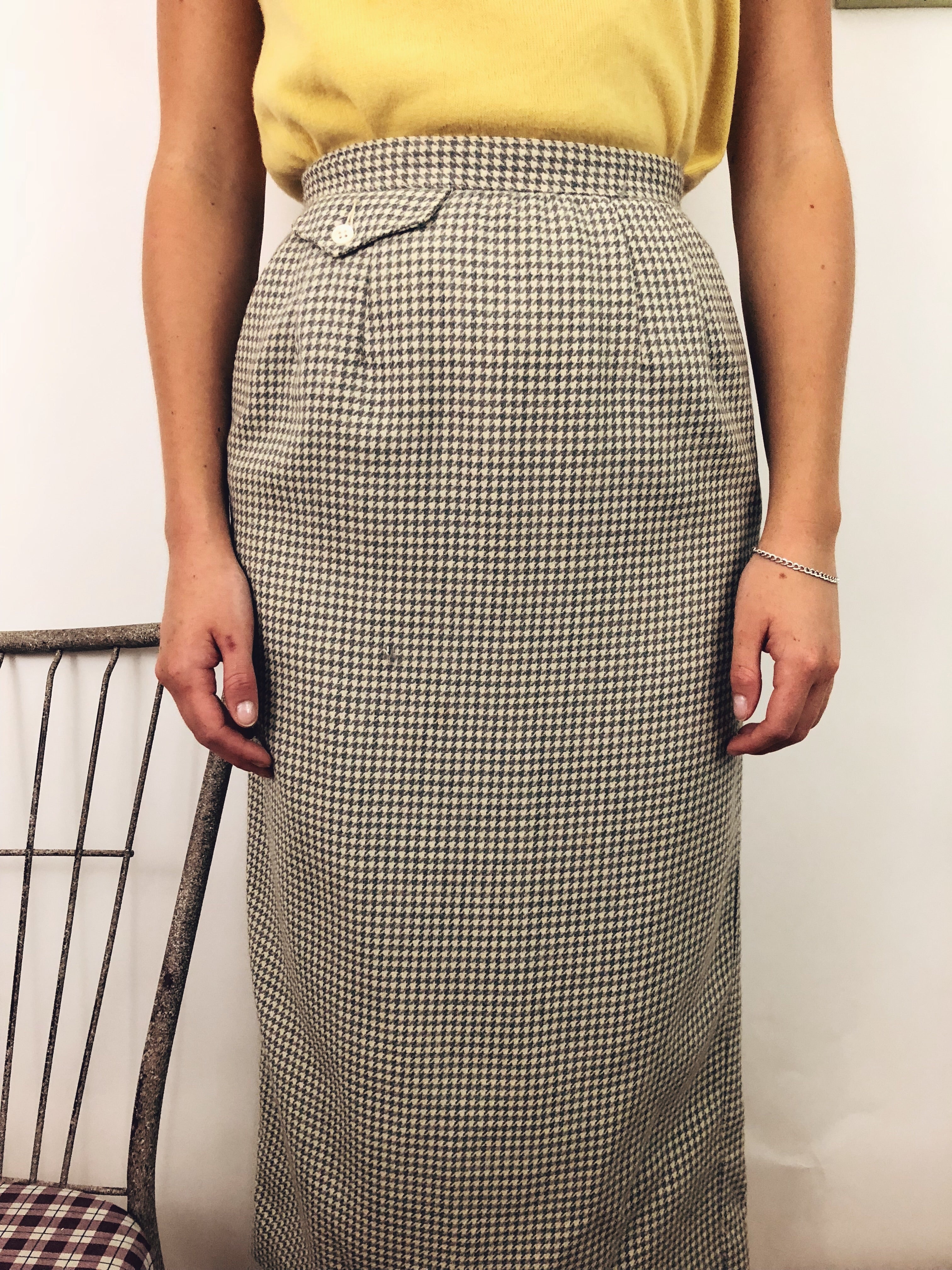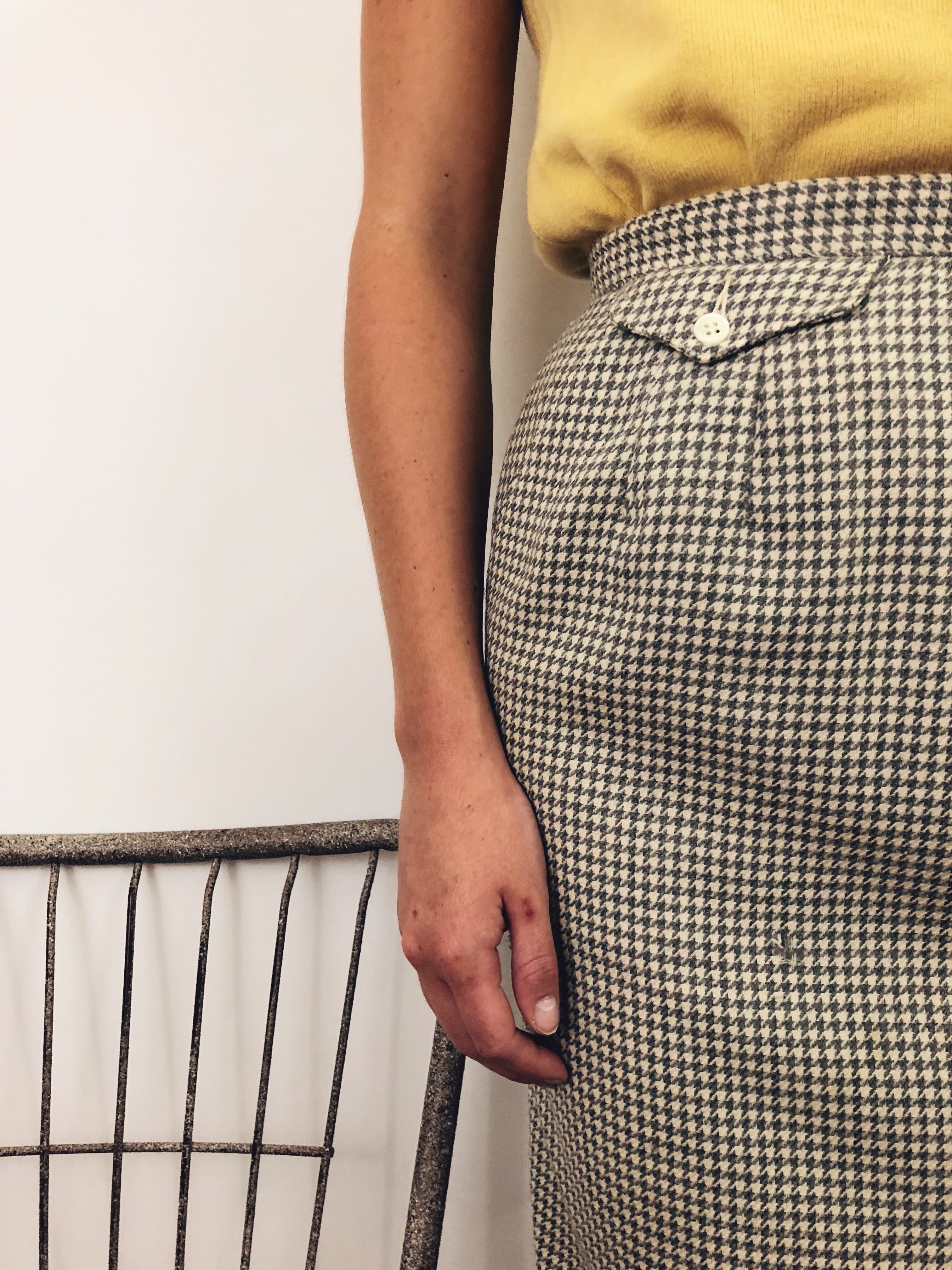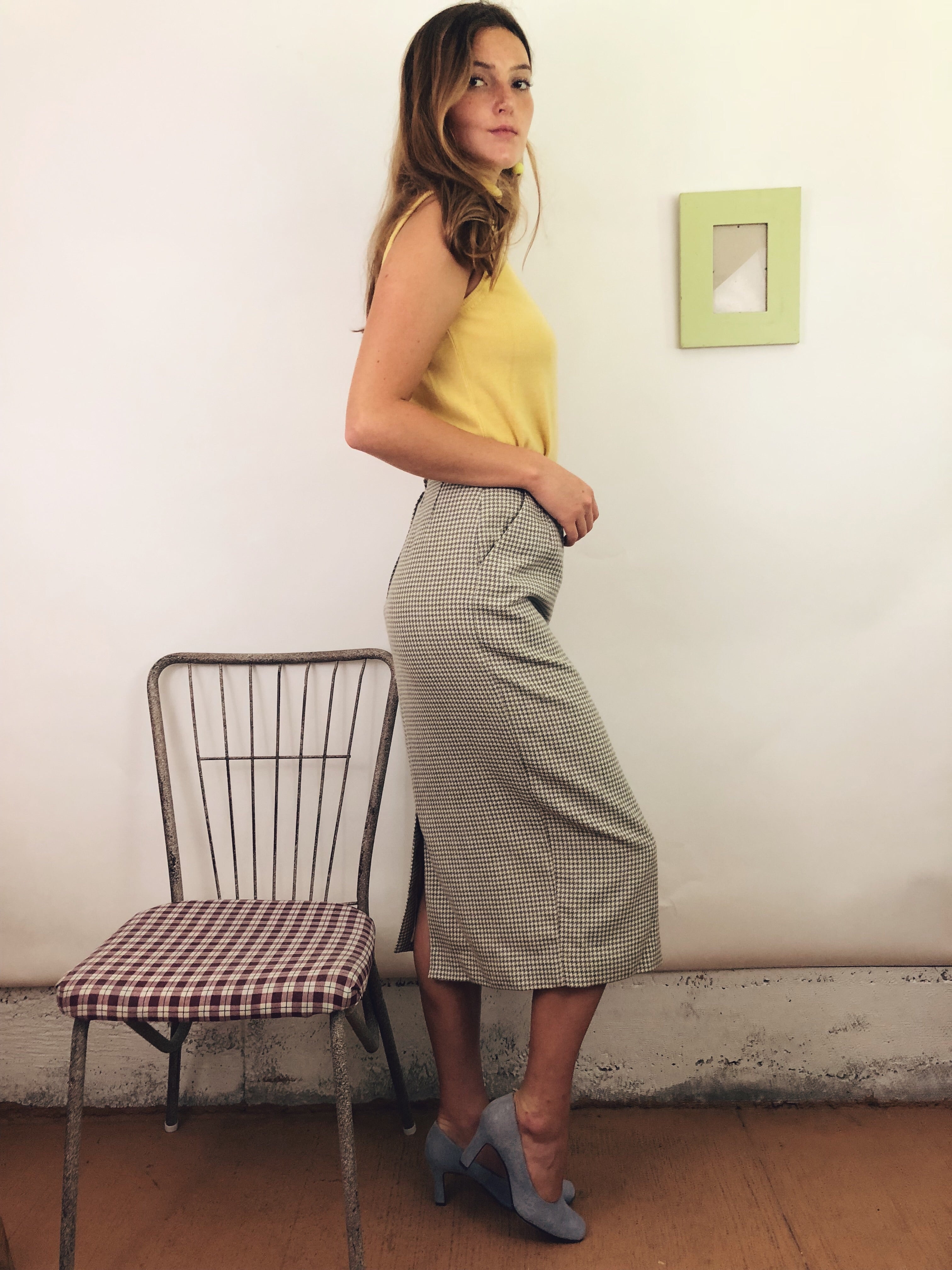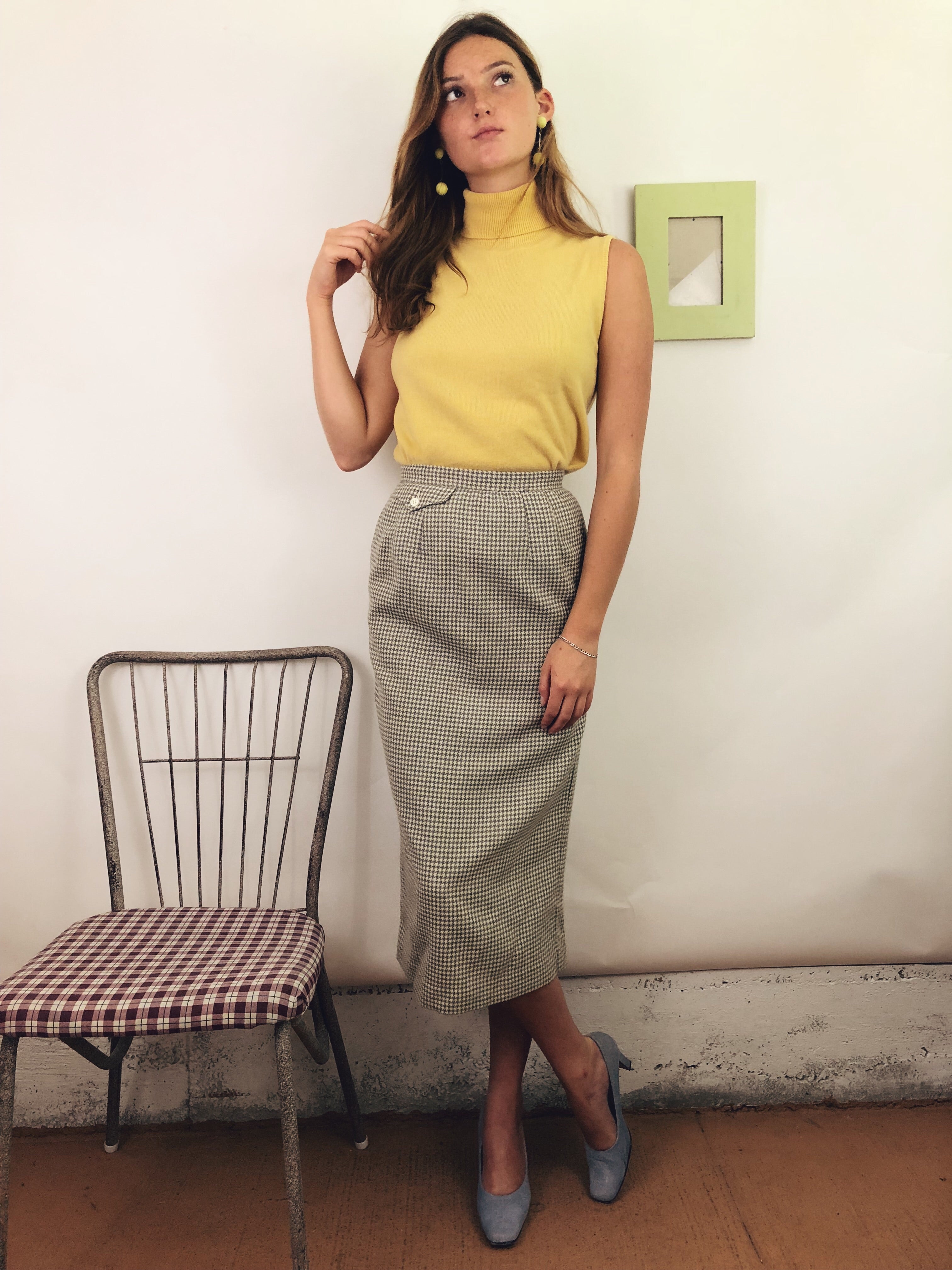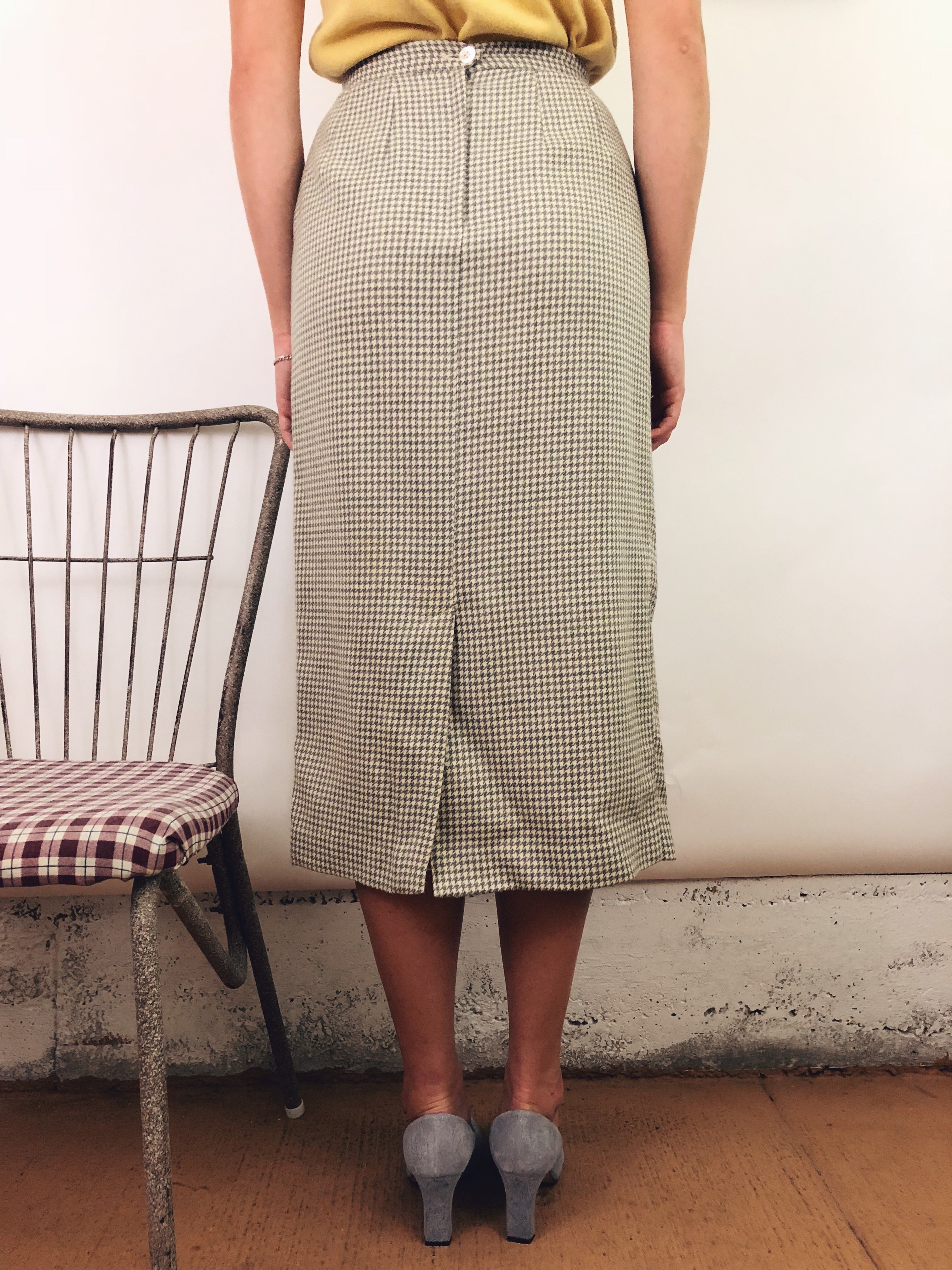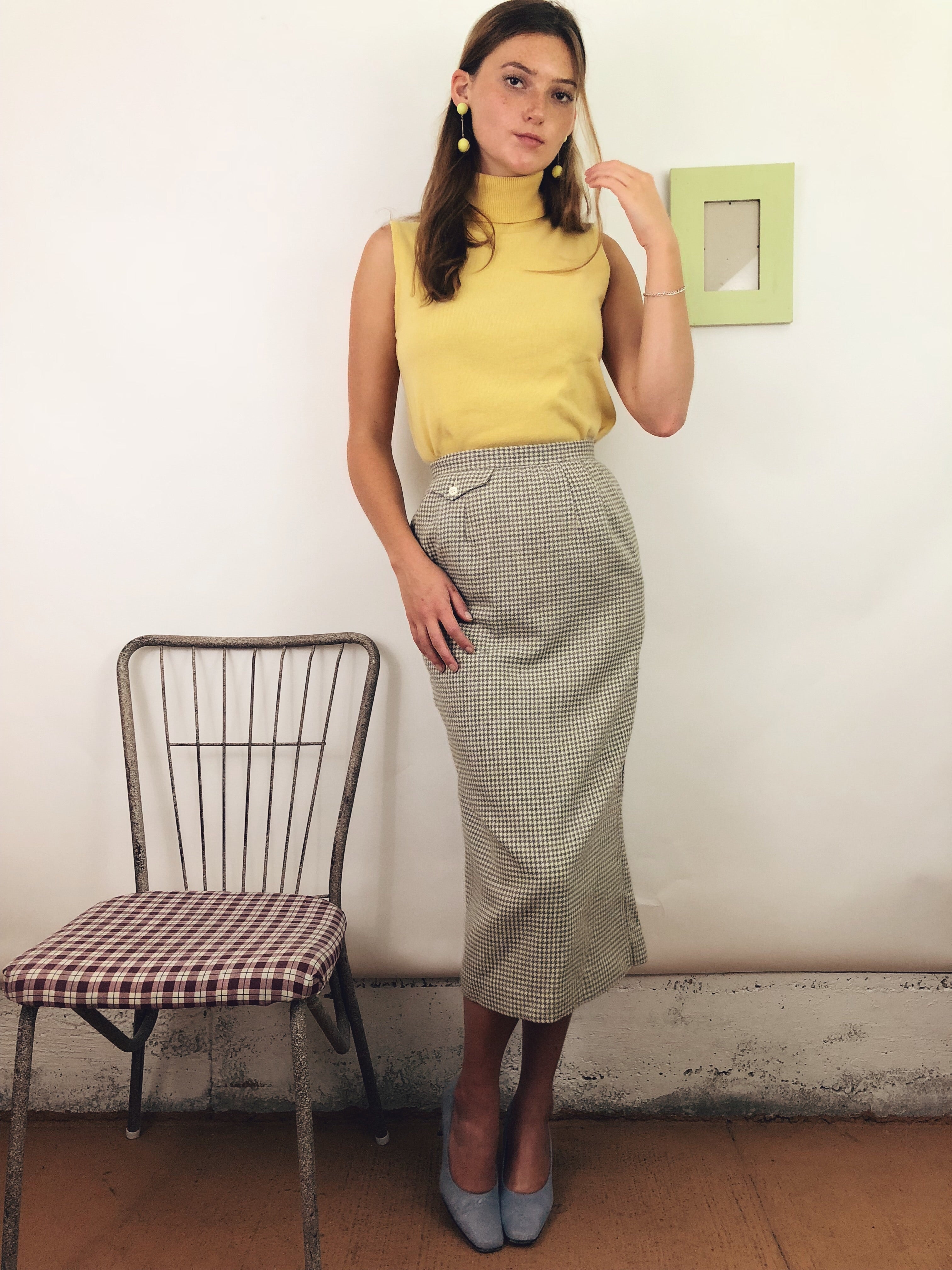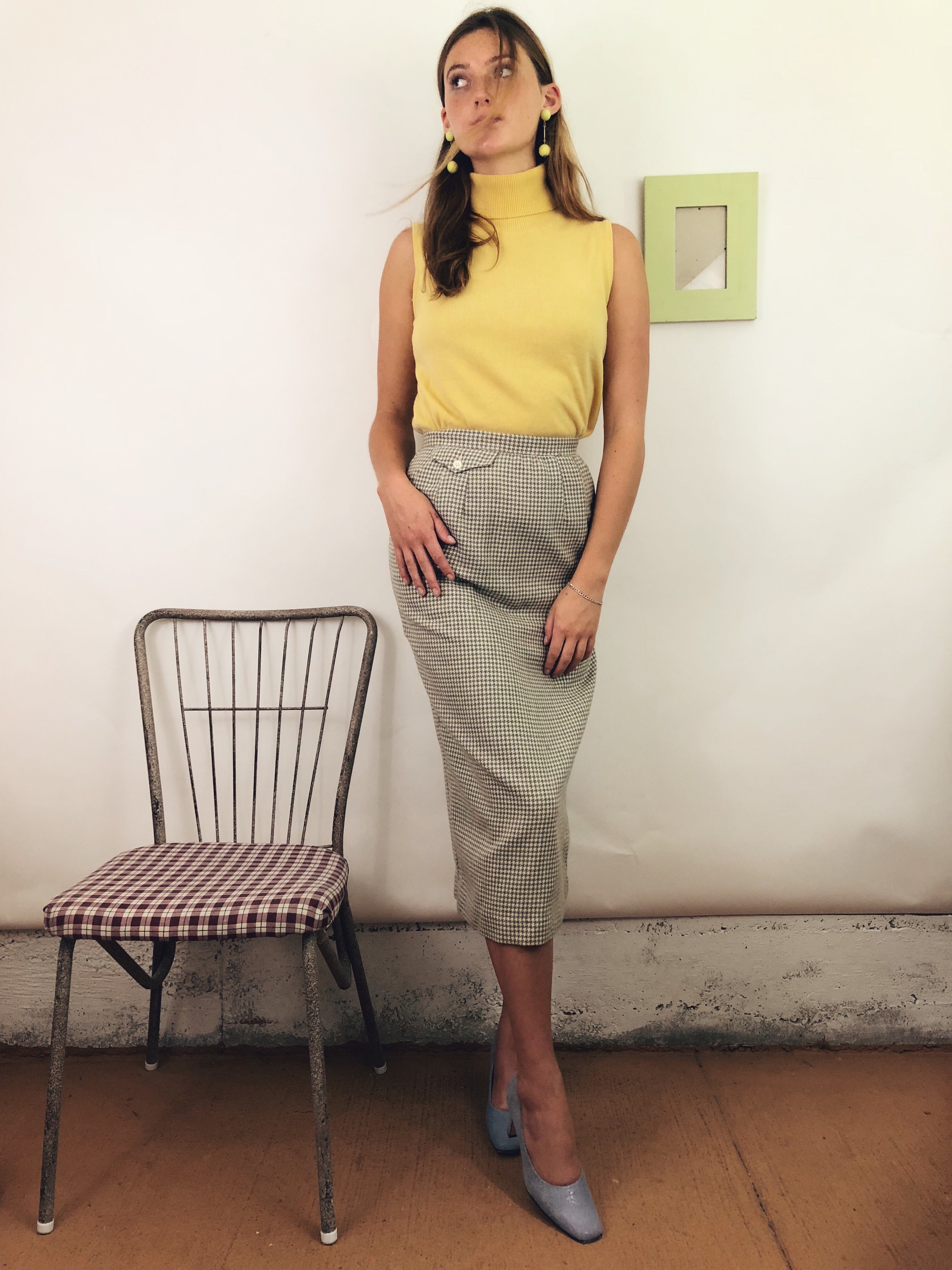 Highwaisted Mia Plaid Midi Skirt (25/26)
Highwaisted plaid midi skirt with pockets and an incredible fit. Extremely tiny light tear on the right side but not visible when worn. 
Size/Fit: 
Model is 5'9 with a 26" waist. 
Will fit waists 26 best. 
Measurements:
waist: 13 inches flat or 26 inches round. 
length: 30 inches flat
Material: 100% Wool