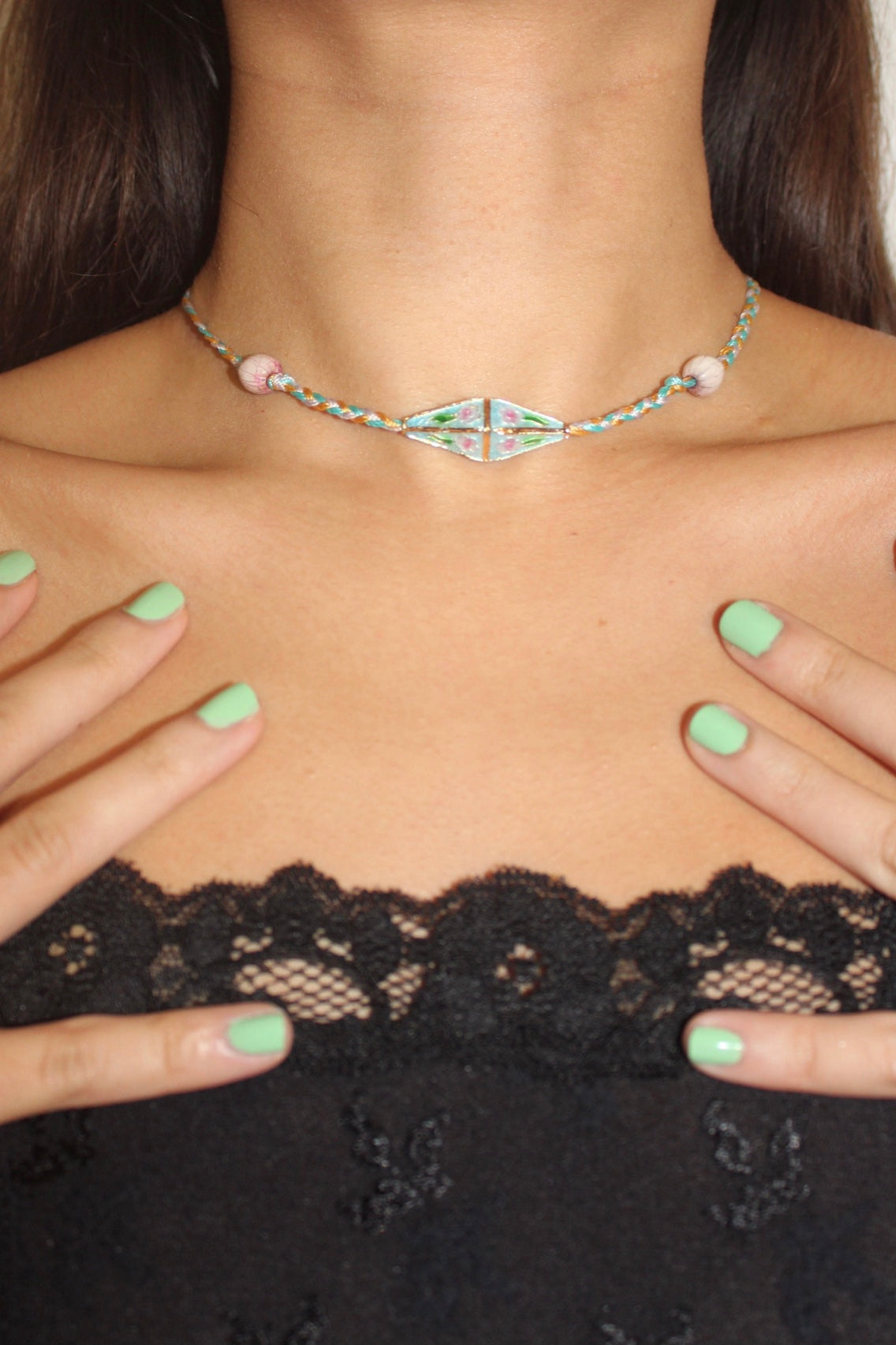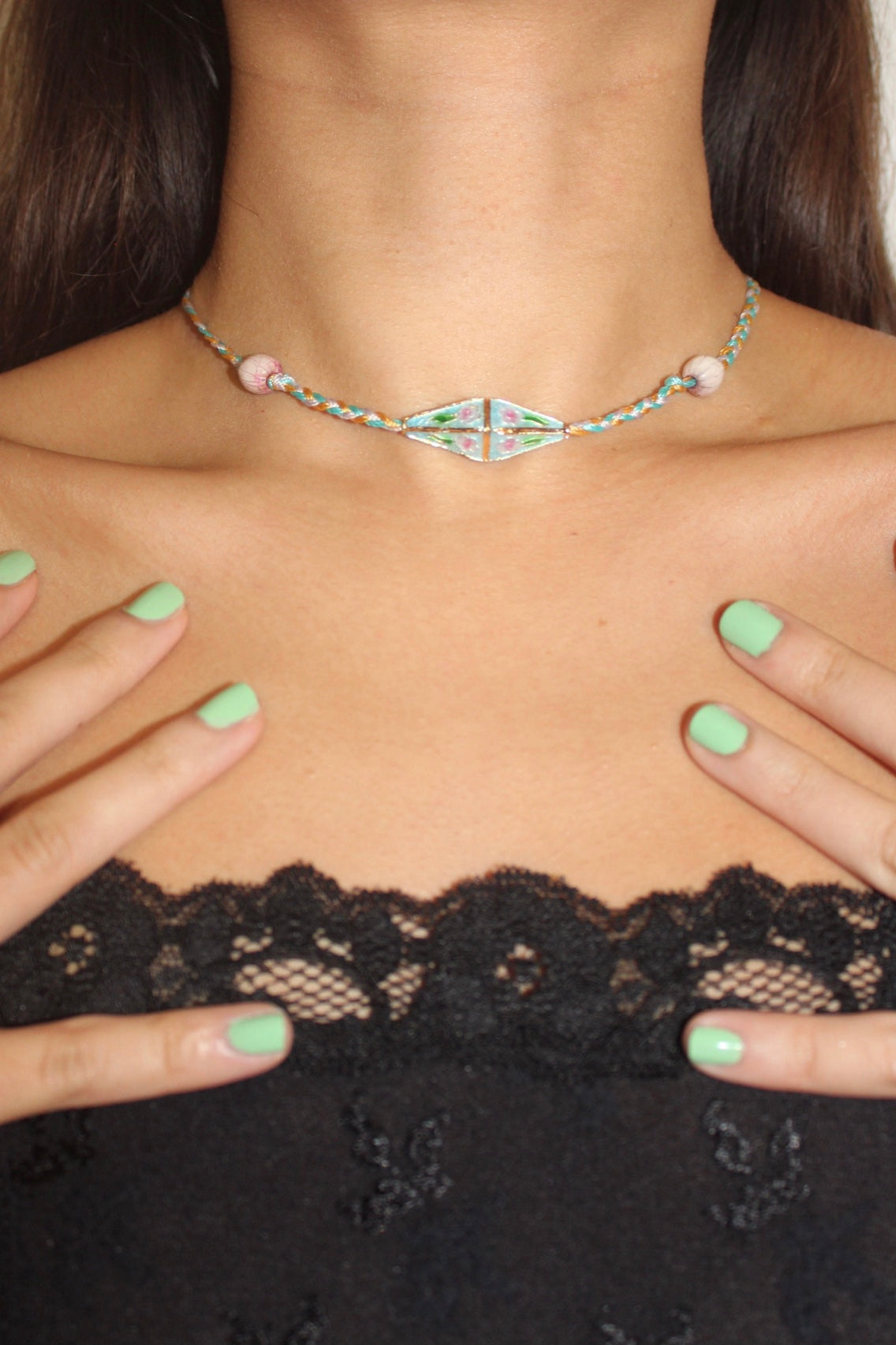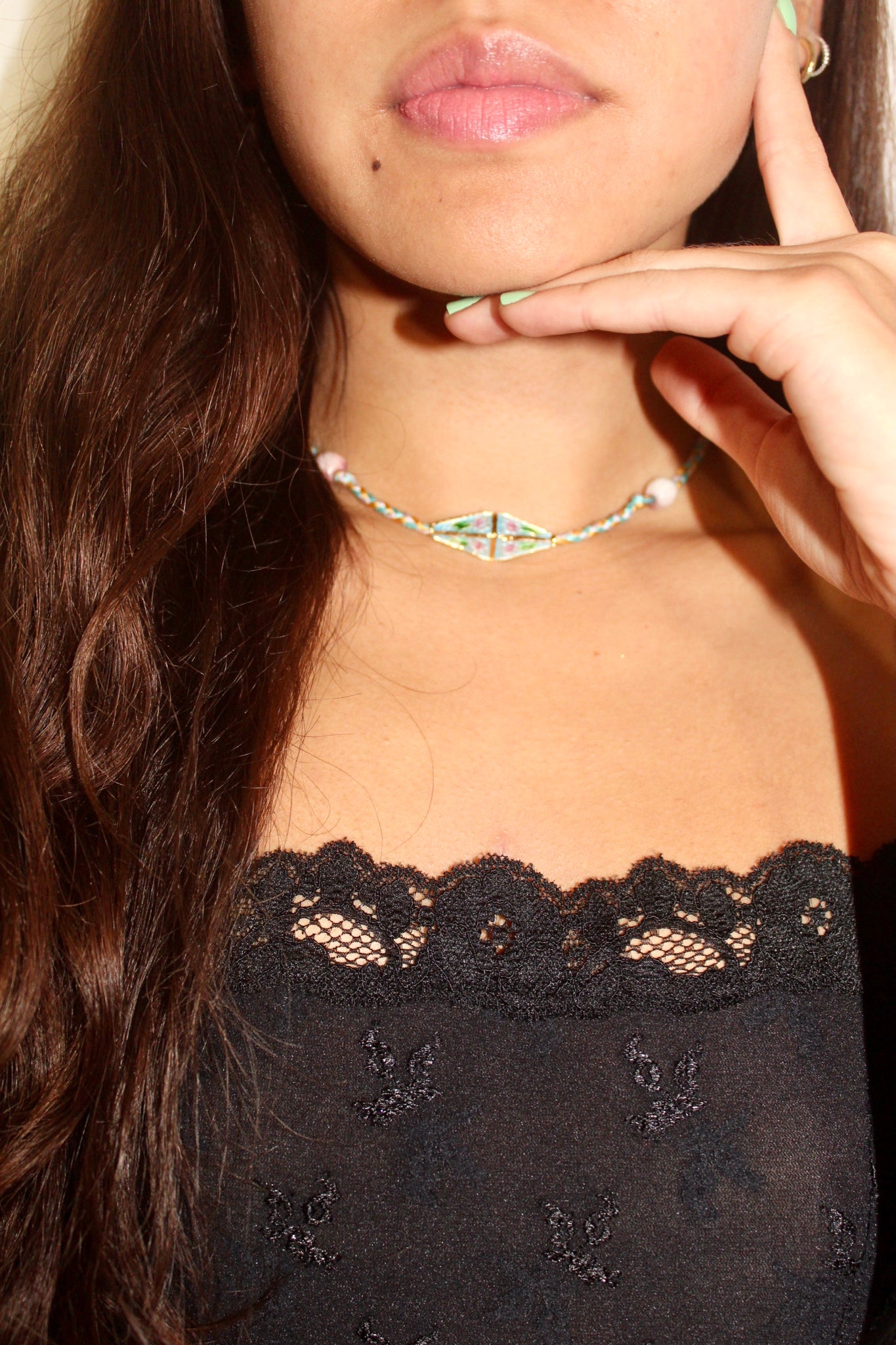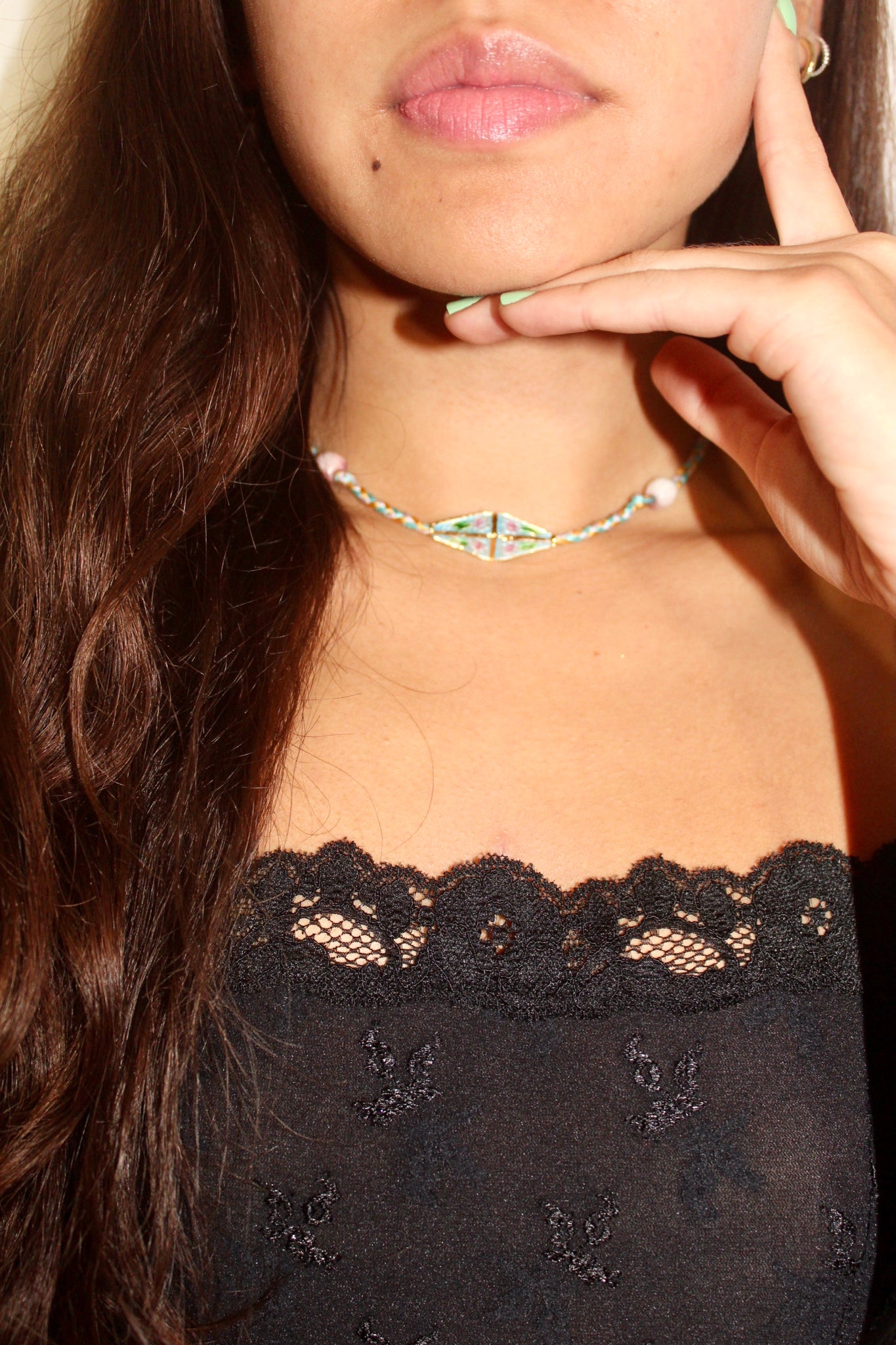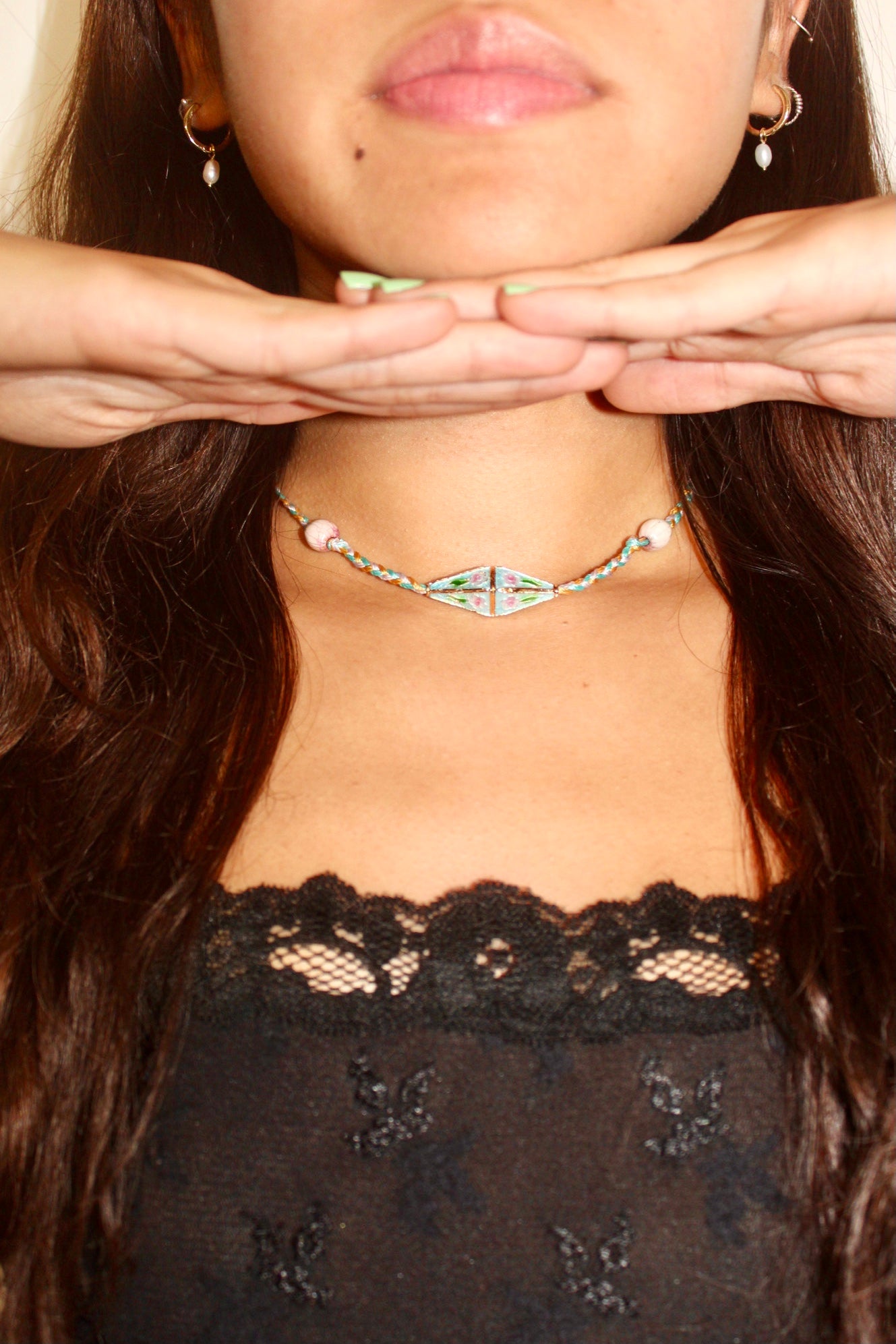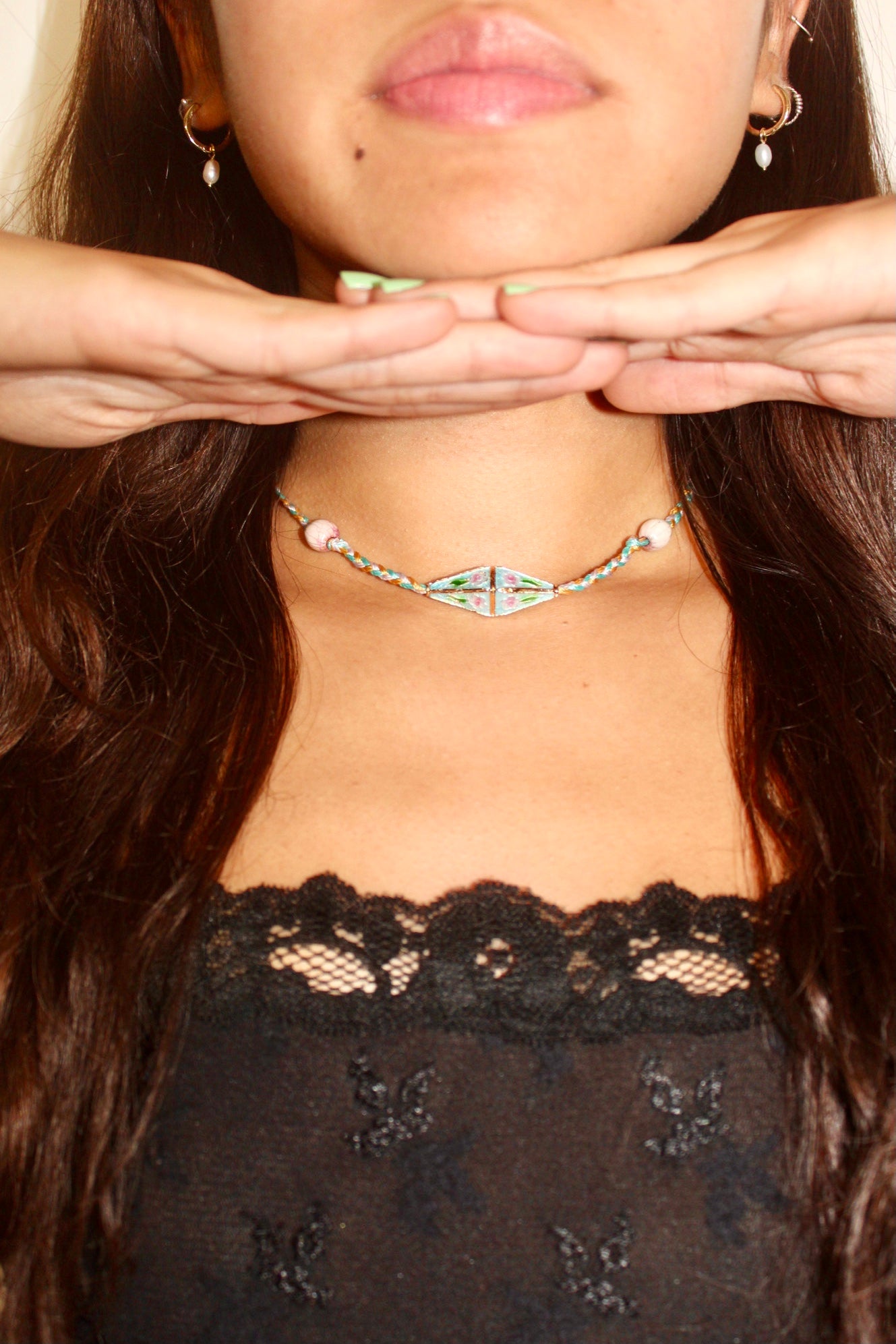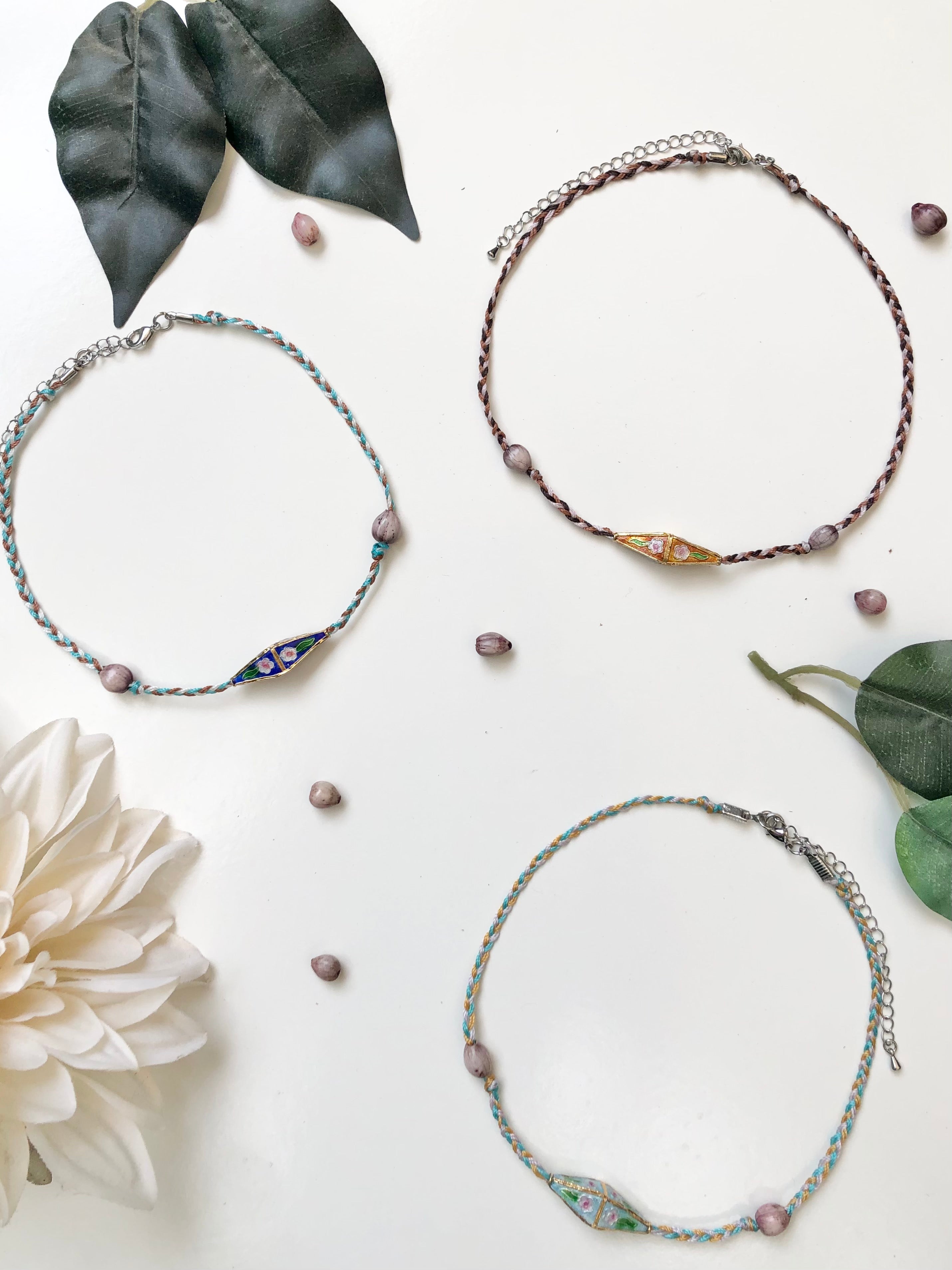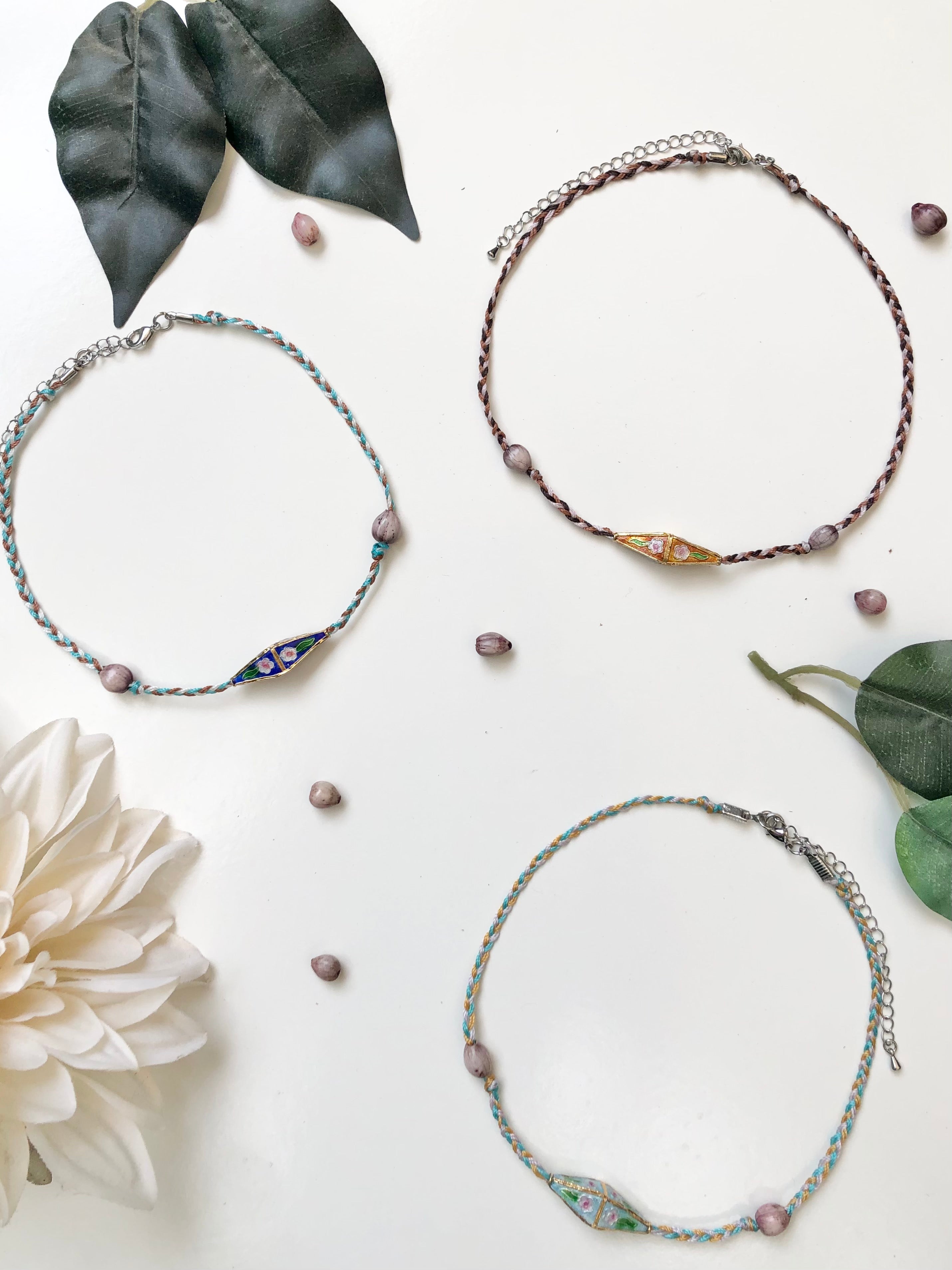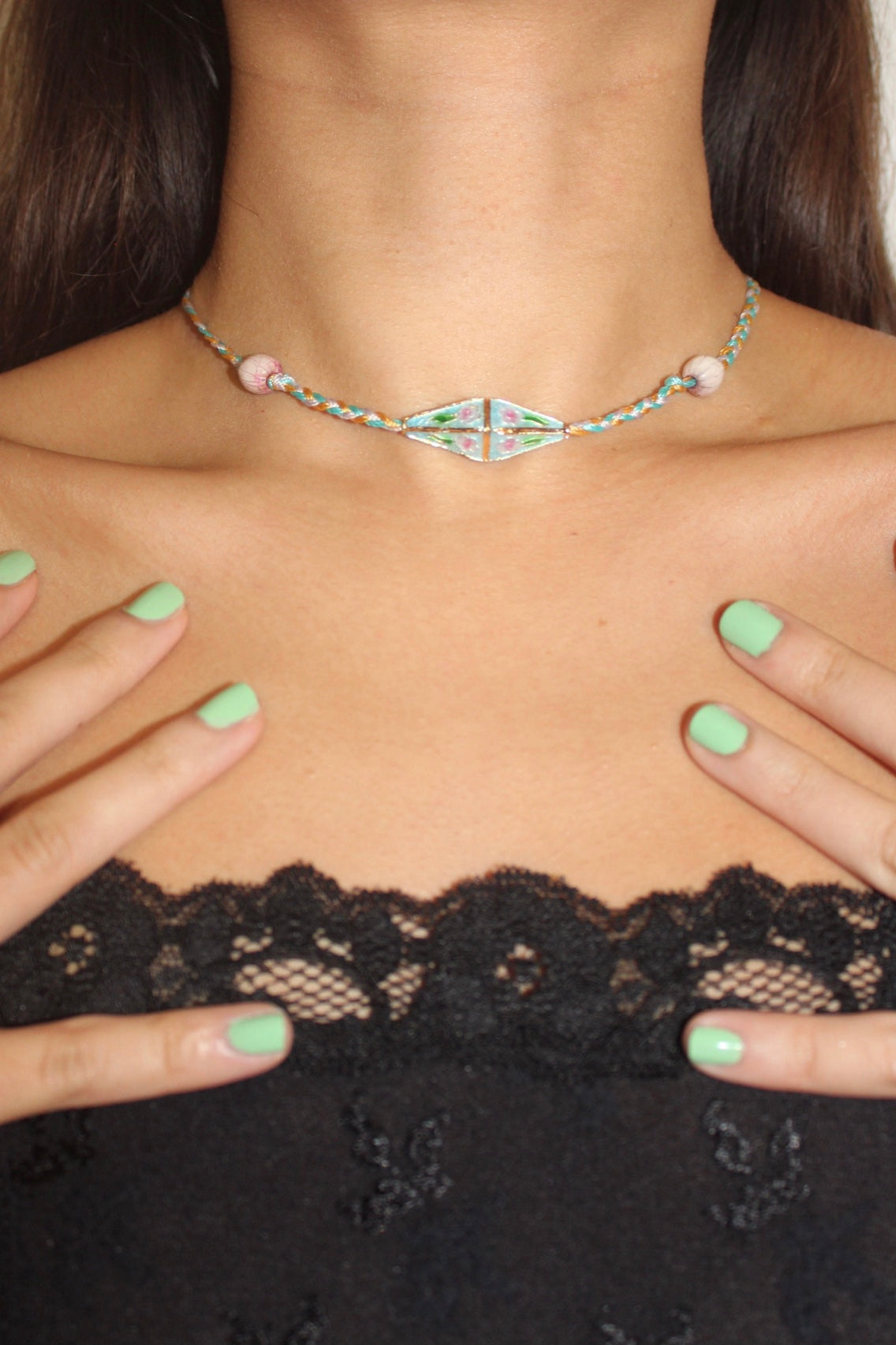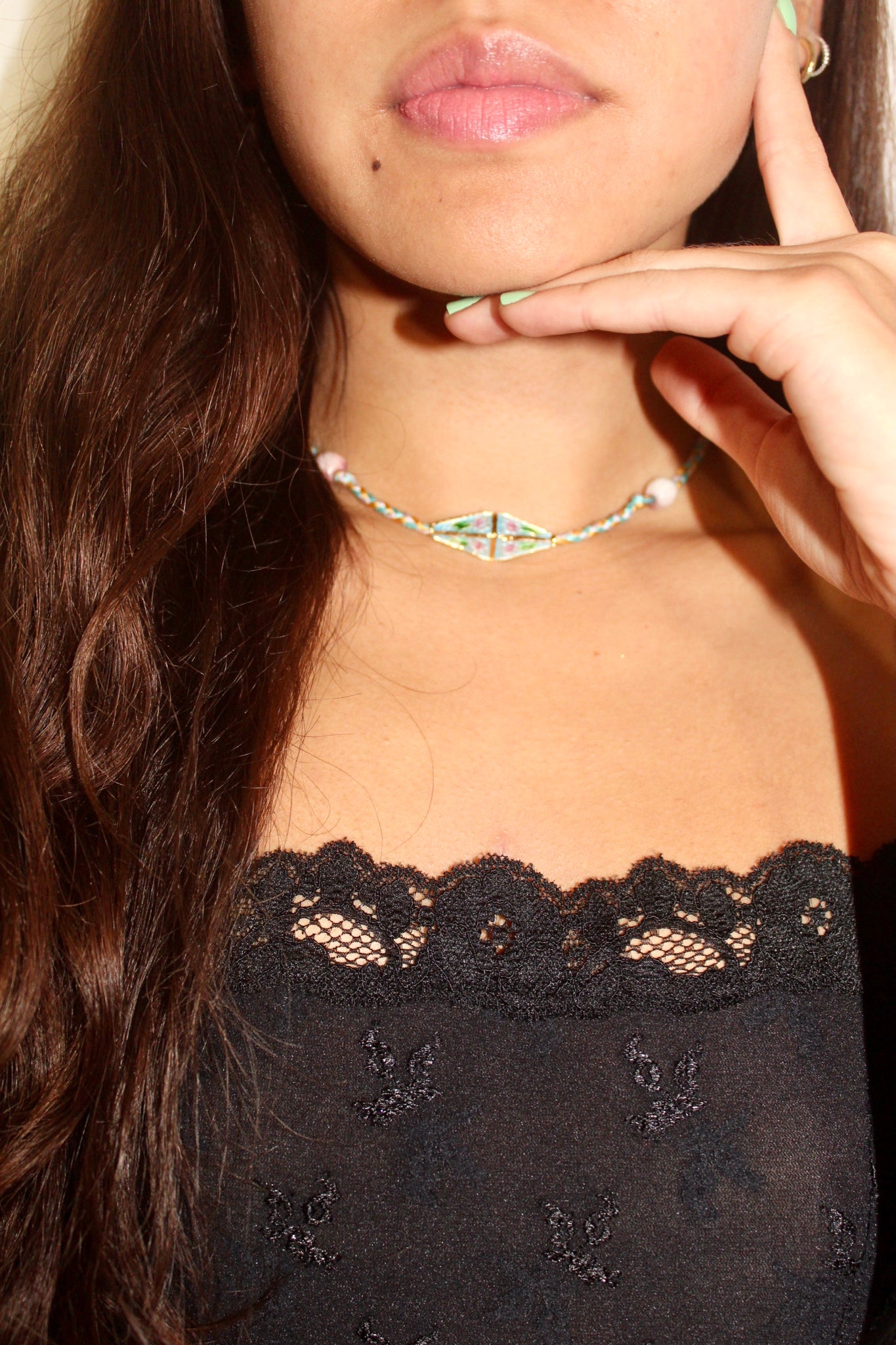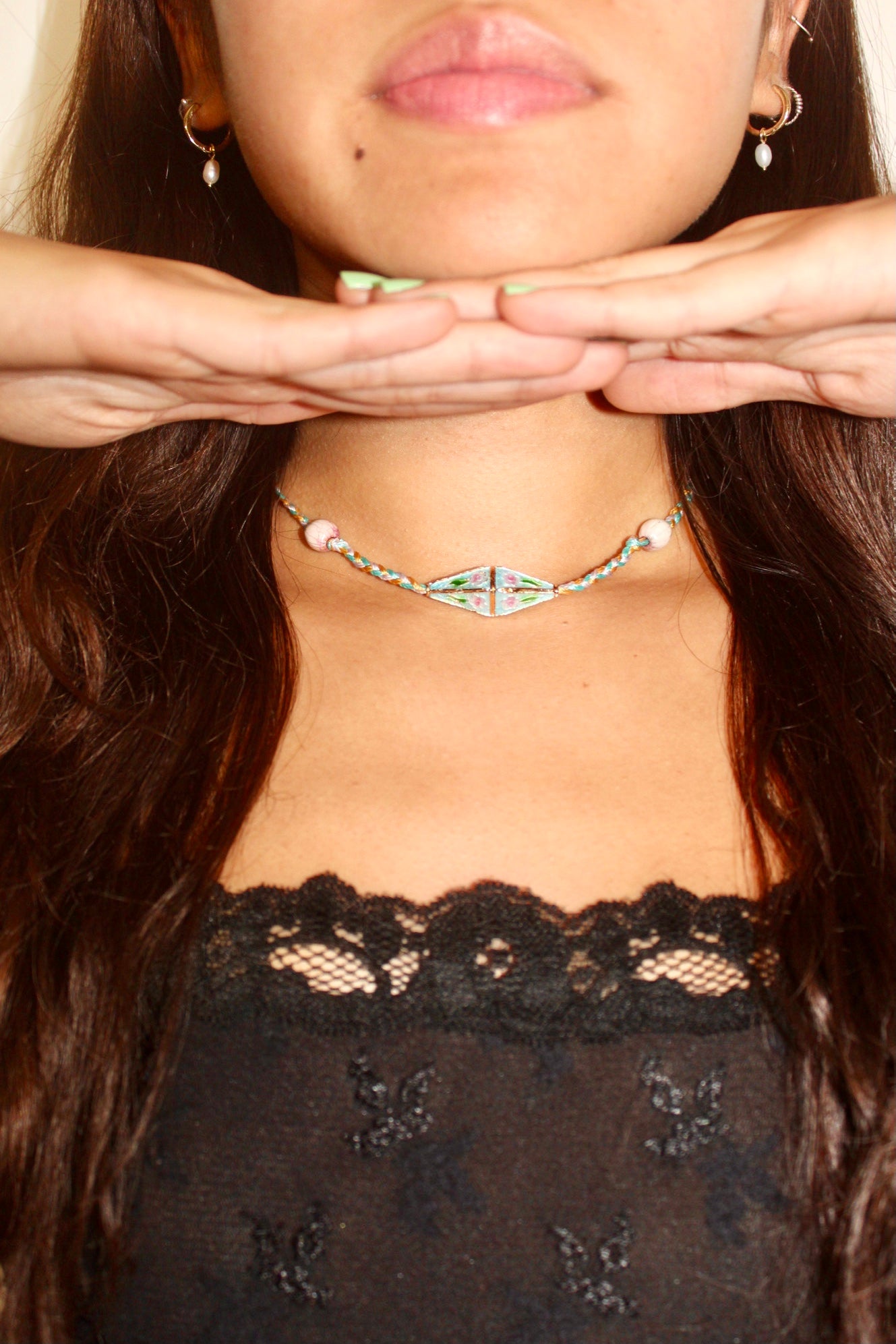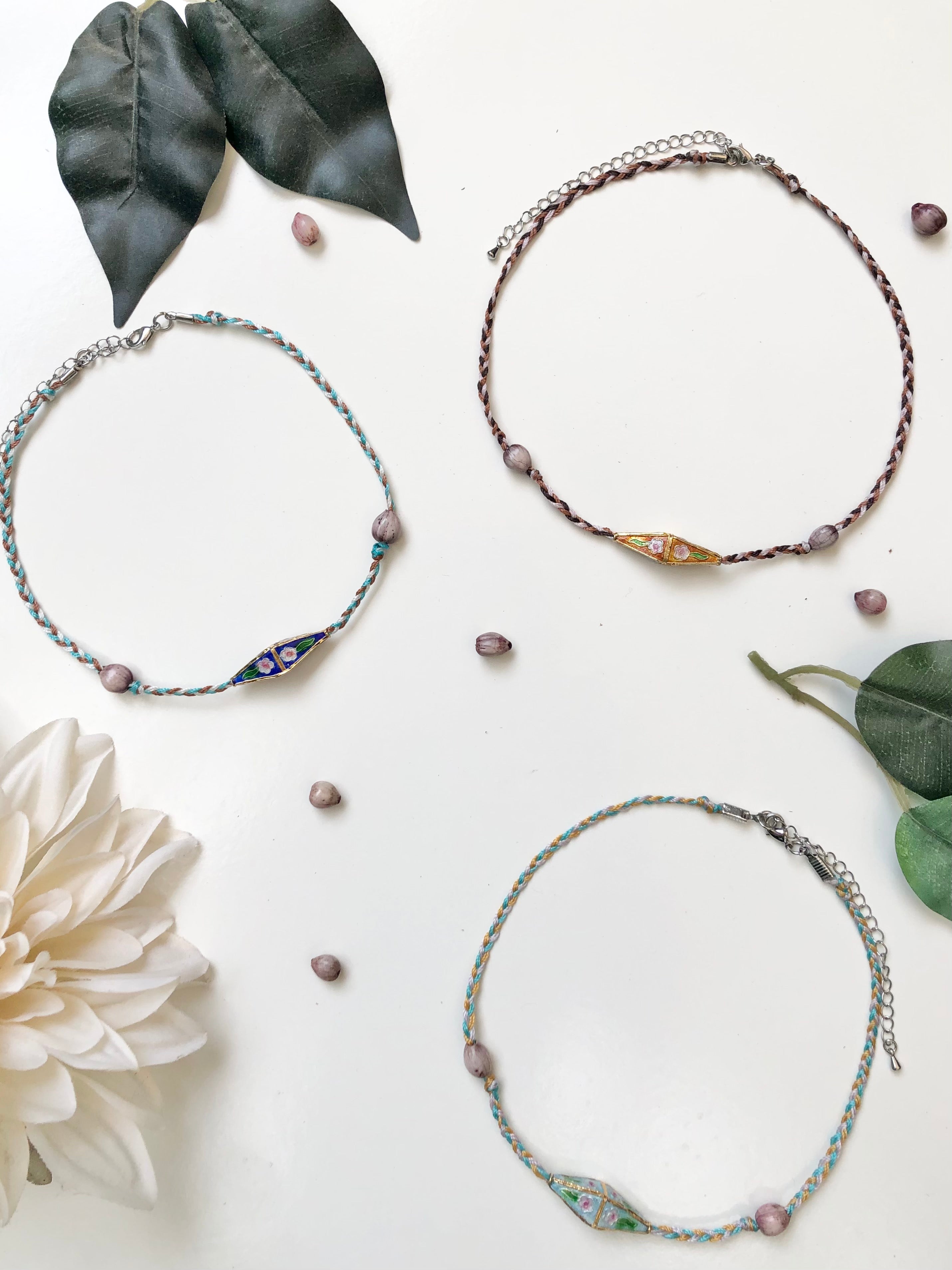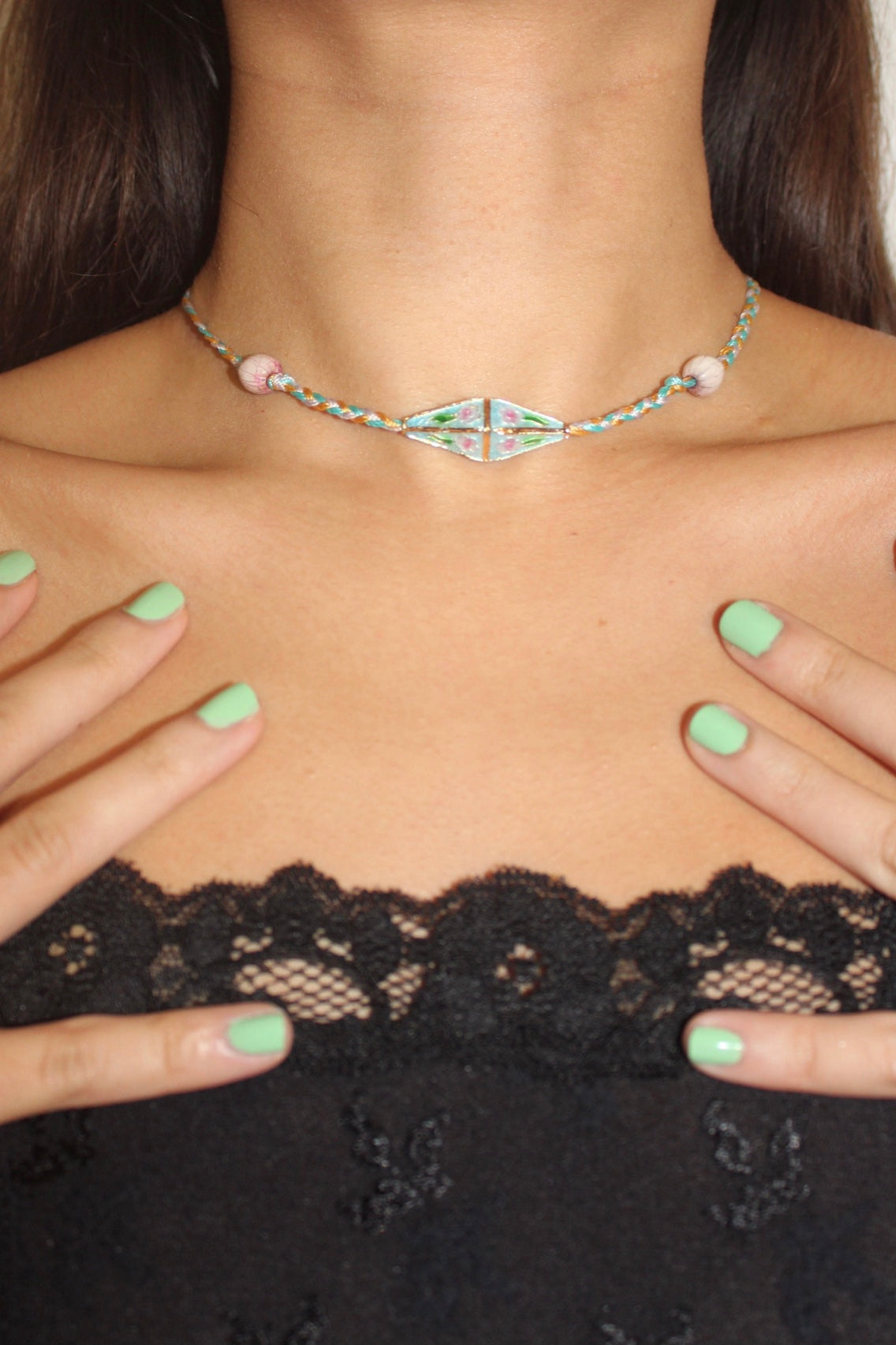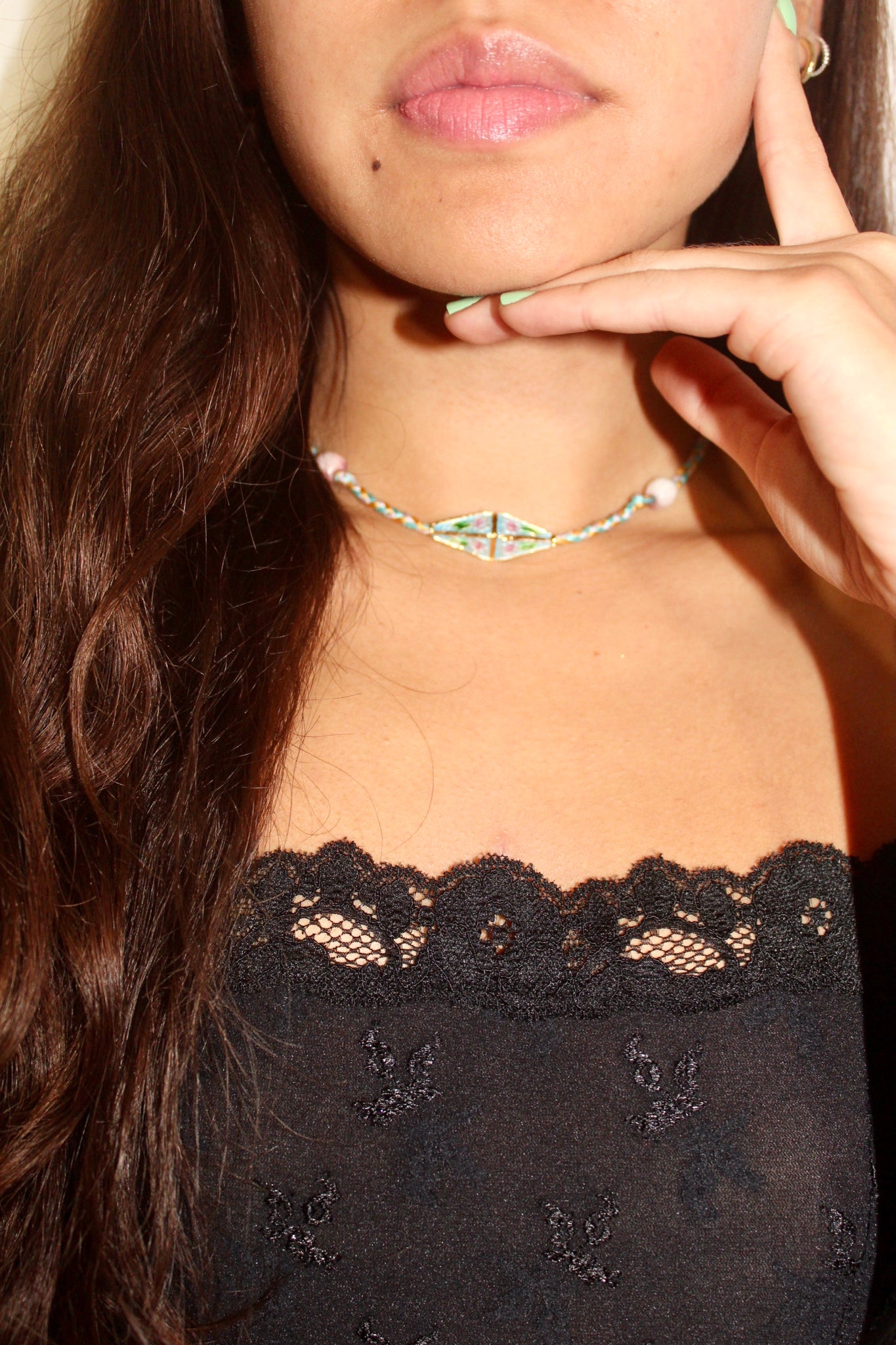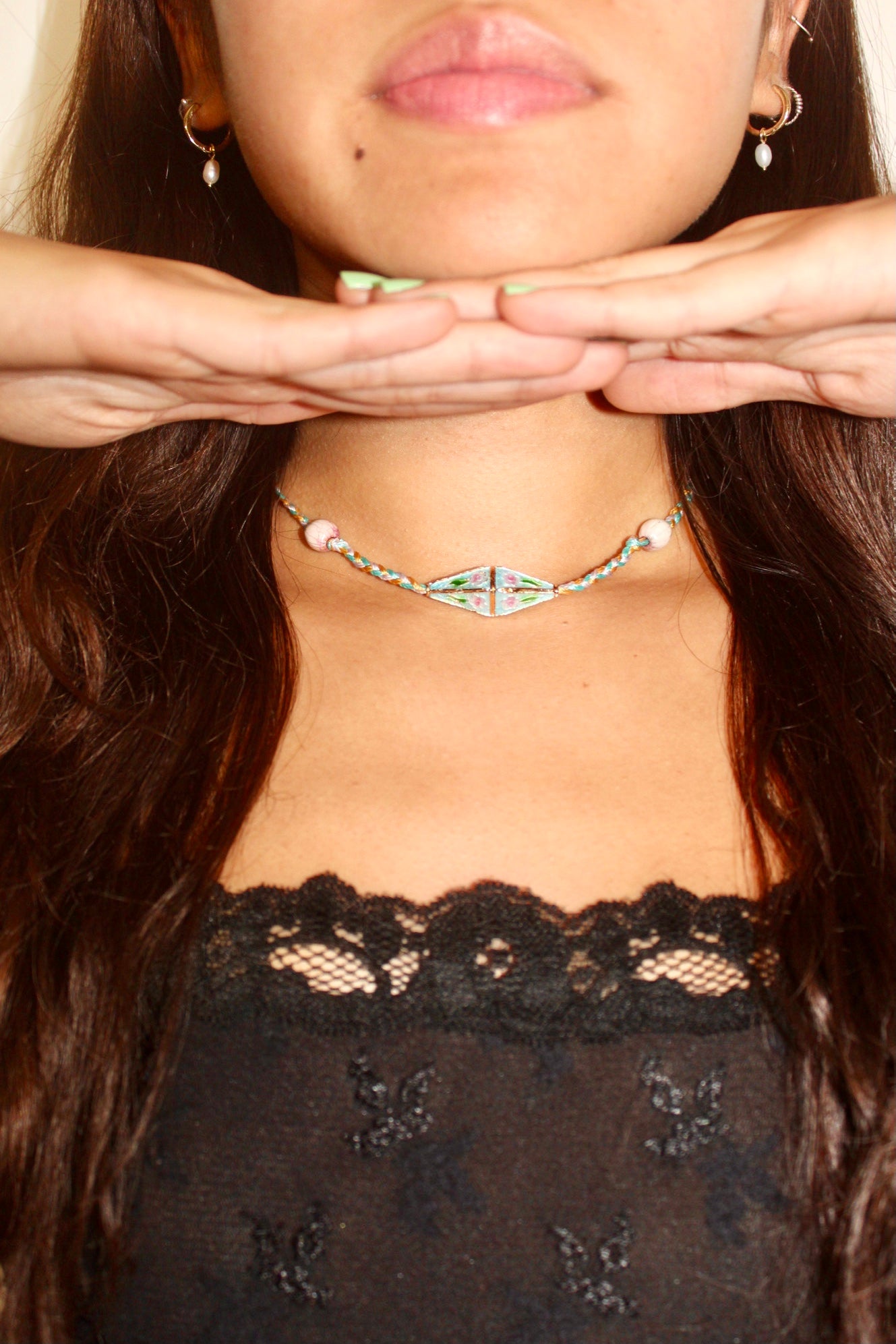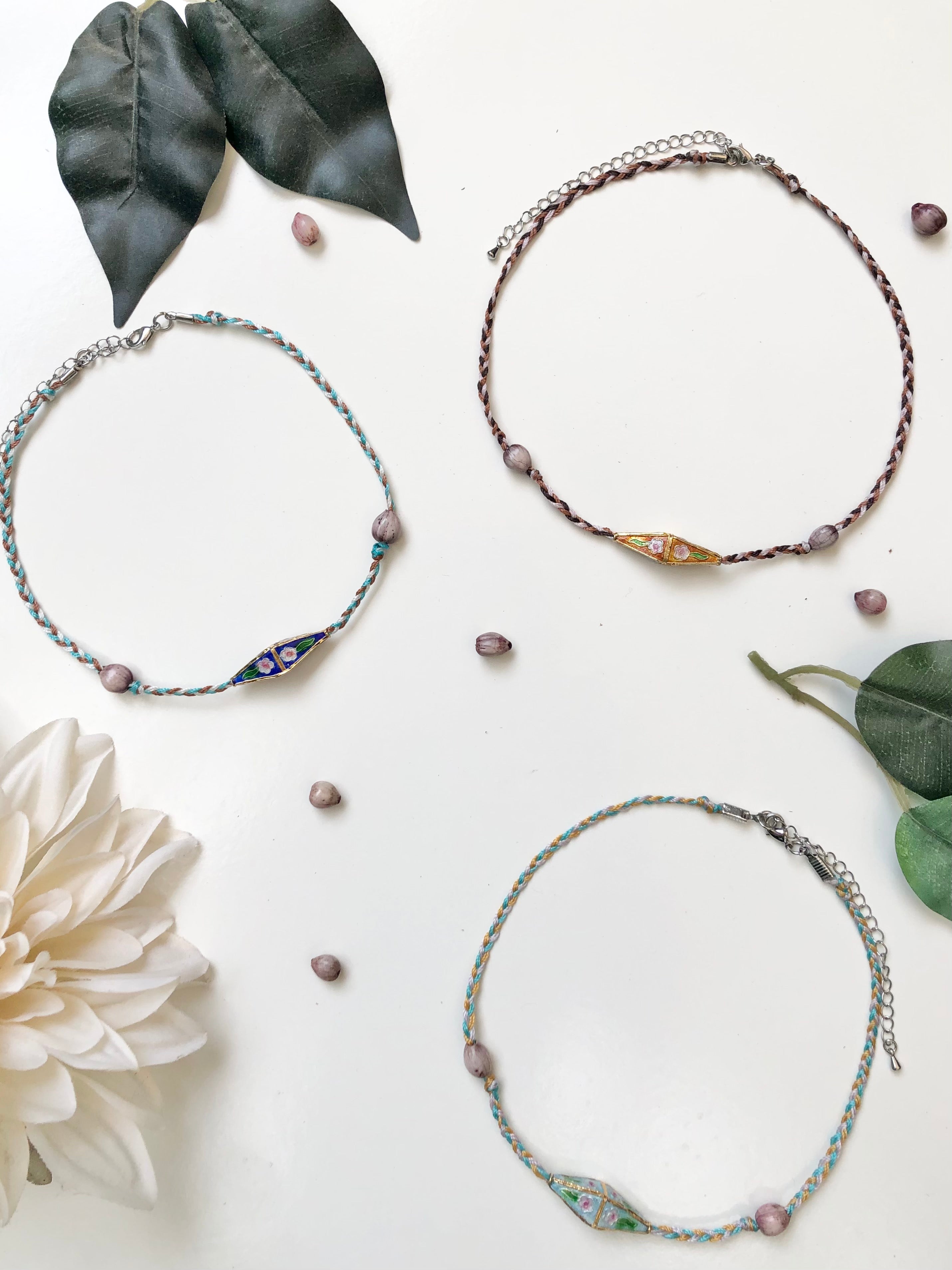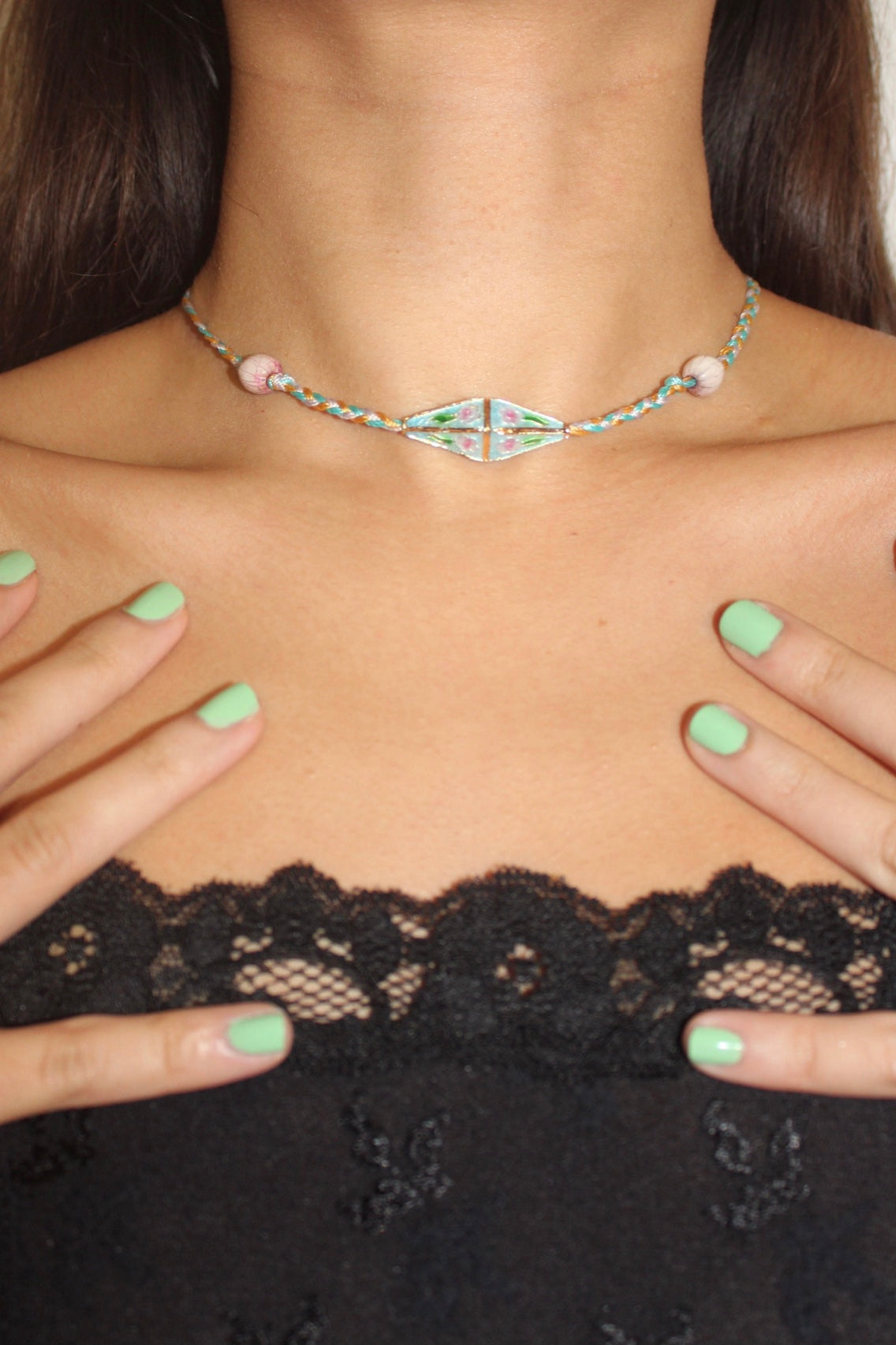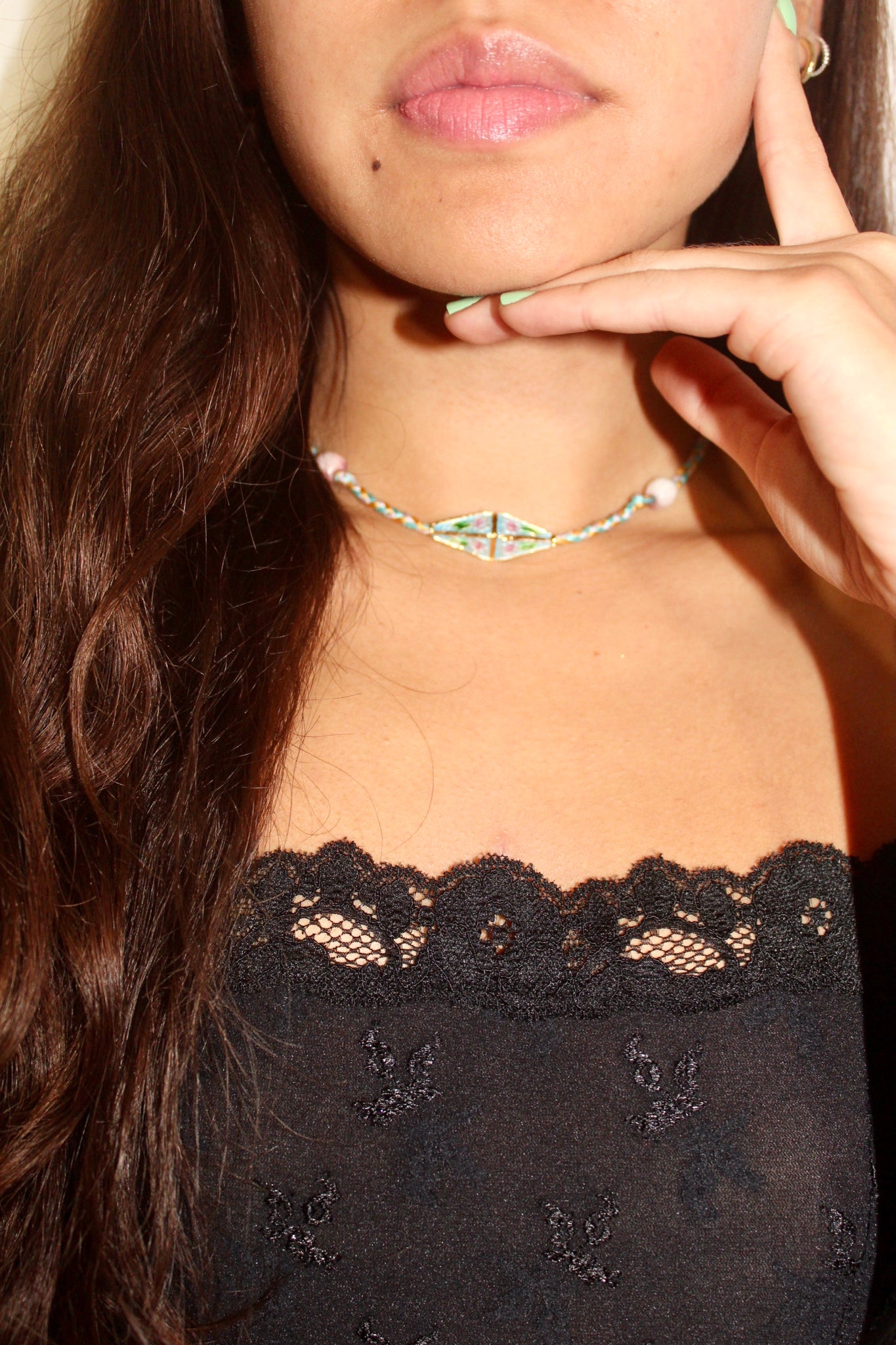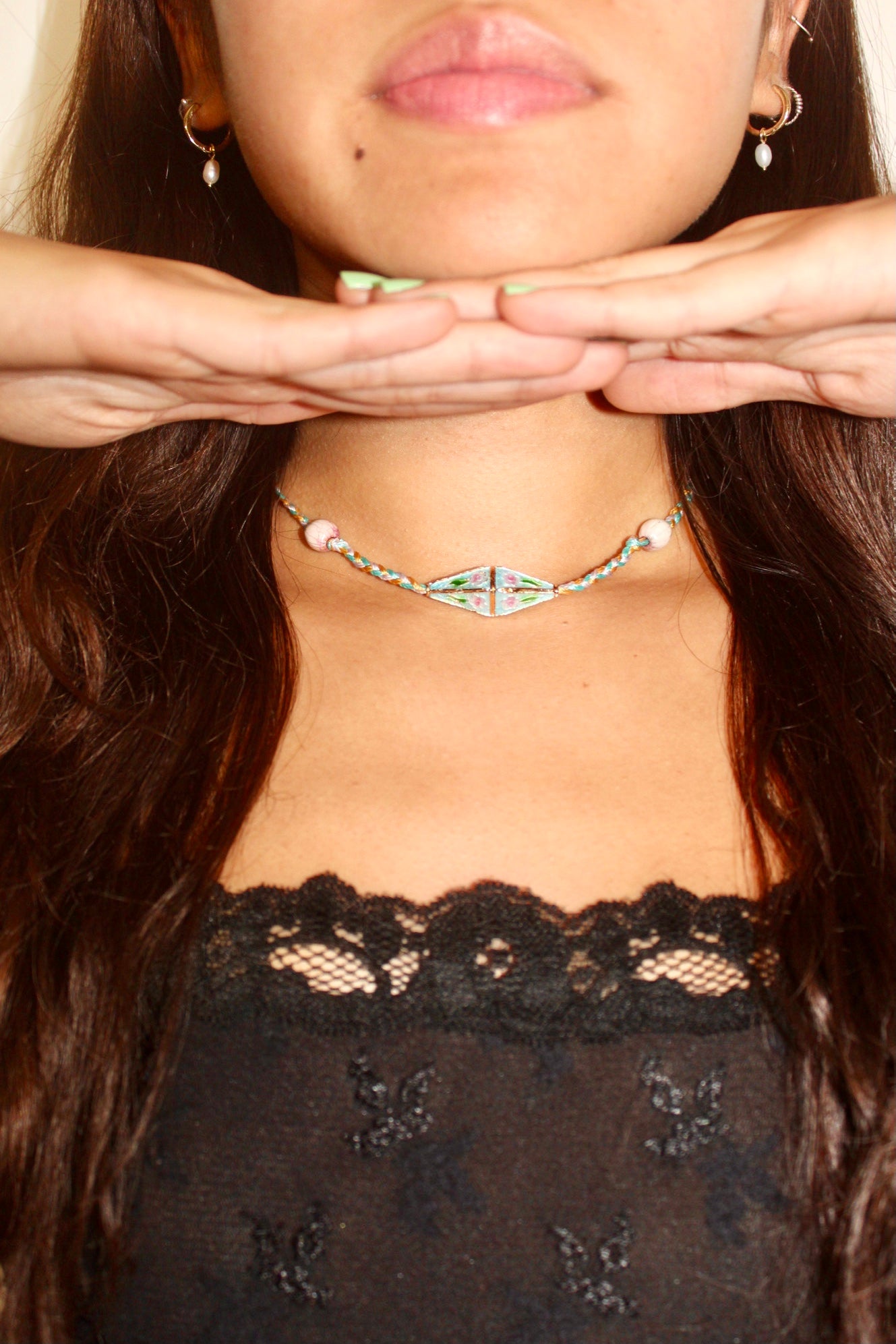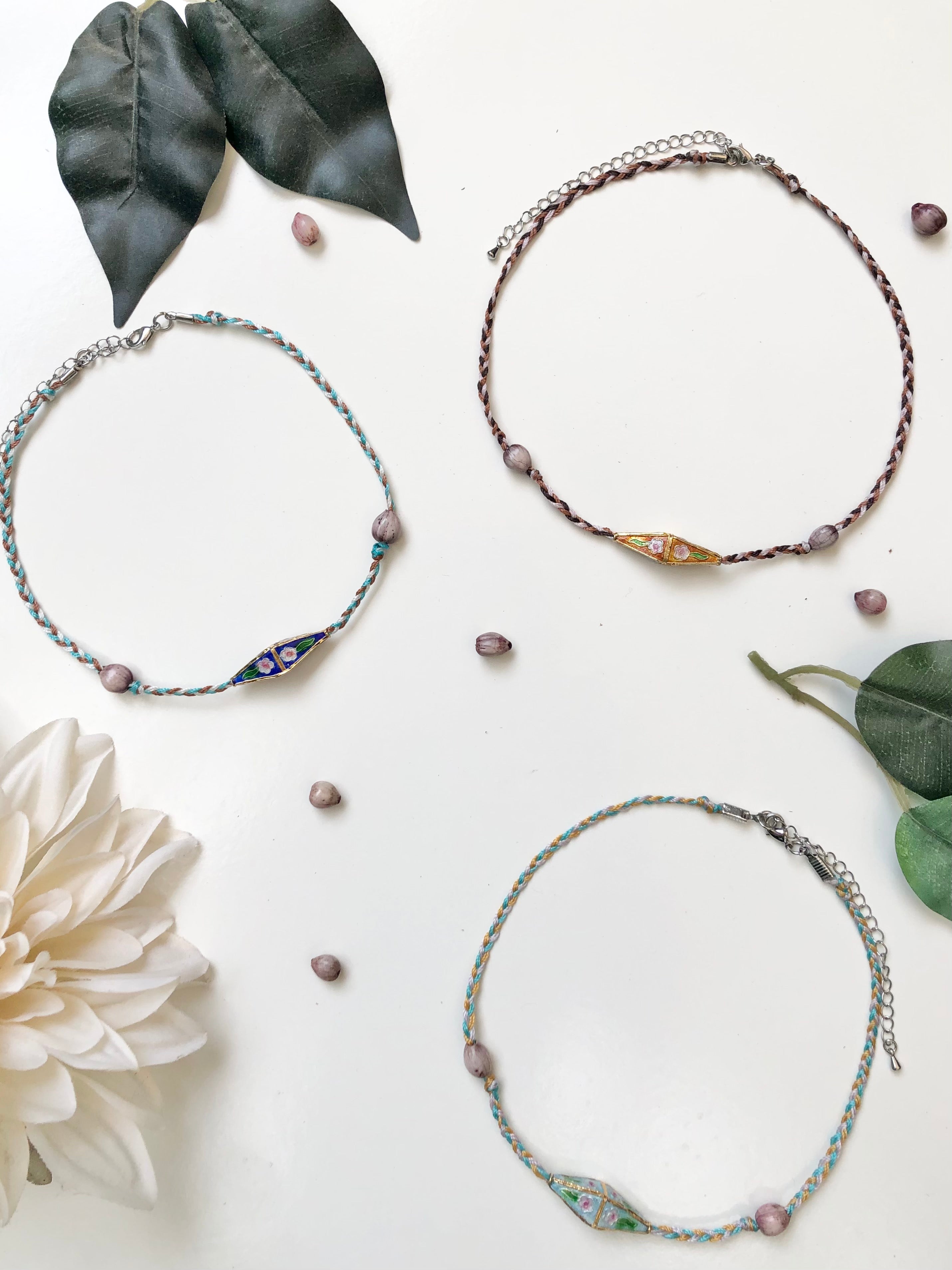 The Vintage Braided Cloisonné Choker- Turquoise
A delicate handmade choker featuring a vintage diamond-shaped turquoise floral pendant and wooden beads strung on a hand-braided weave of 6 satin cords with a chain clasp in the back. Adjustable. 
Only 5 available! 
The pendent is a vintage Cloisonné bead from before 2000s. 
A perfect choker for adding a sweet pretty touch to any look. Also layers really well.
Sustainably hand made to order in our studio in Connecticut. 
Length:  14 inches round with a 3 inch chain extender. Adjustable.