Hello! Welcome :) Flat rate shipping of $6.95 on all orders in the US.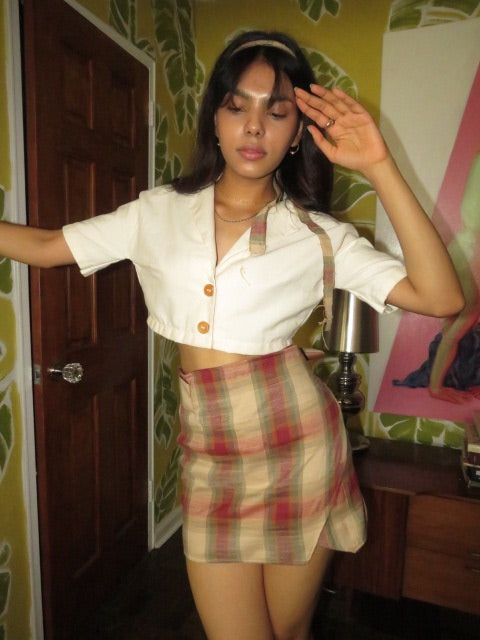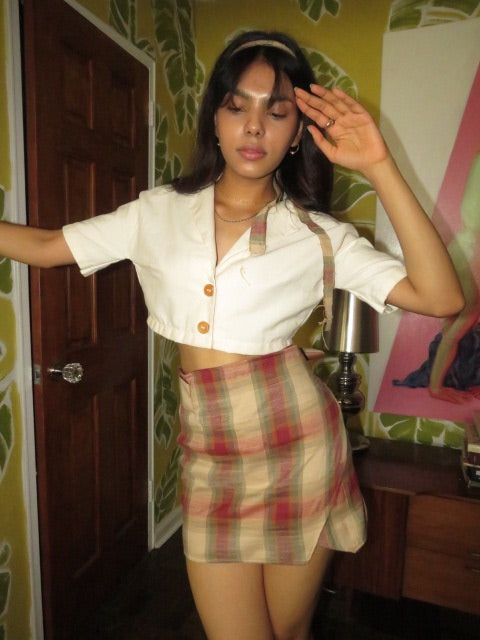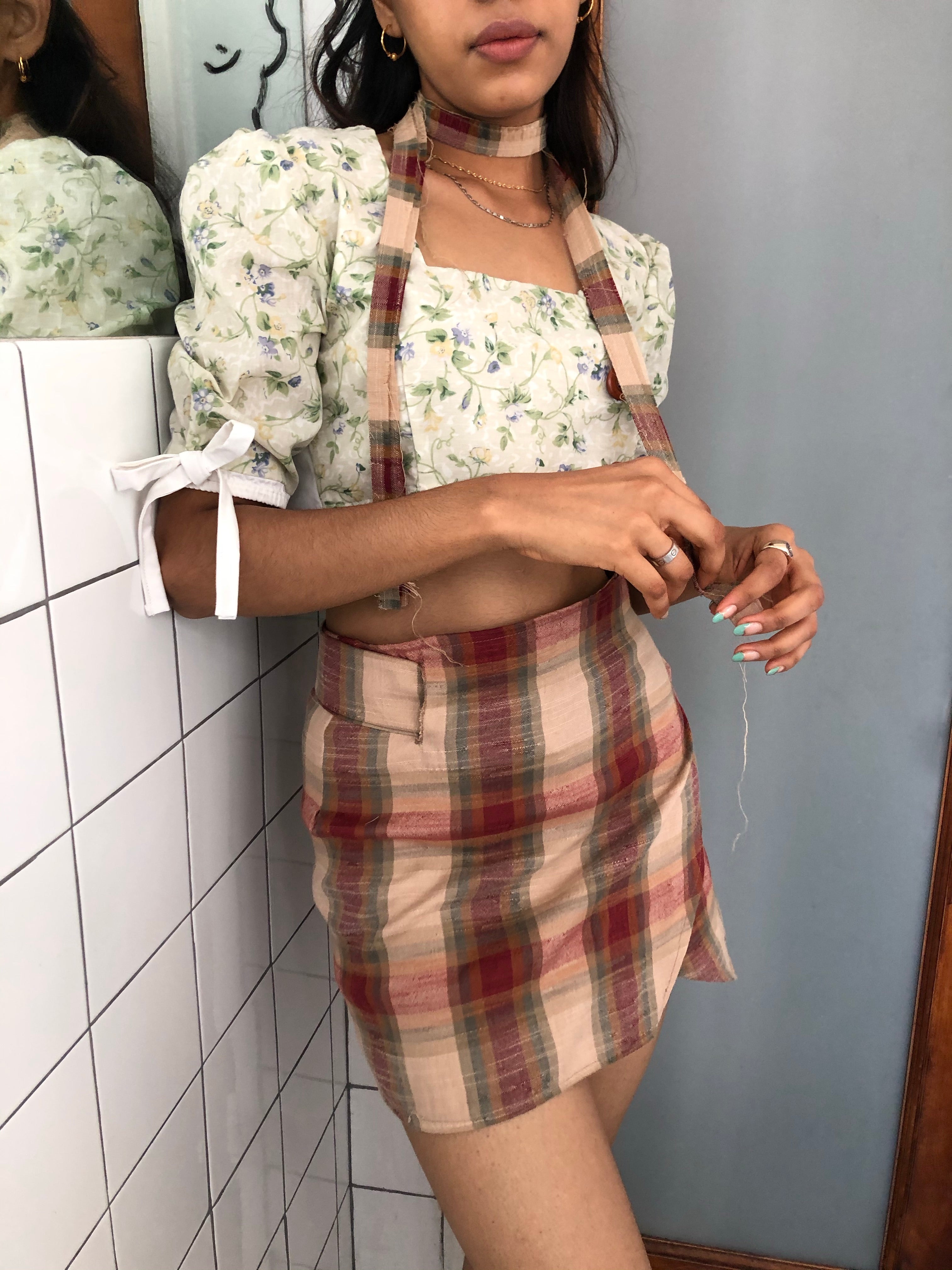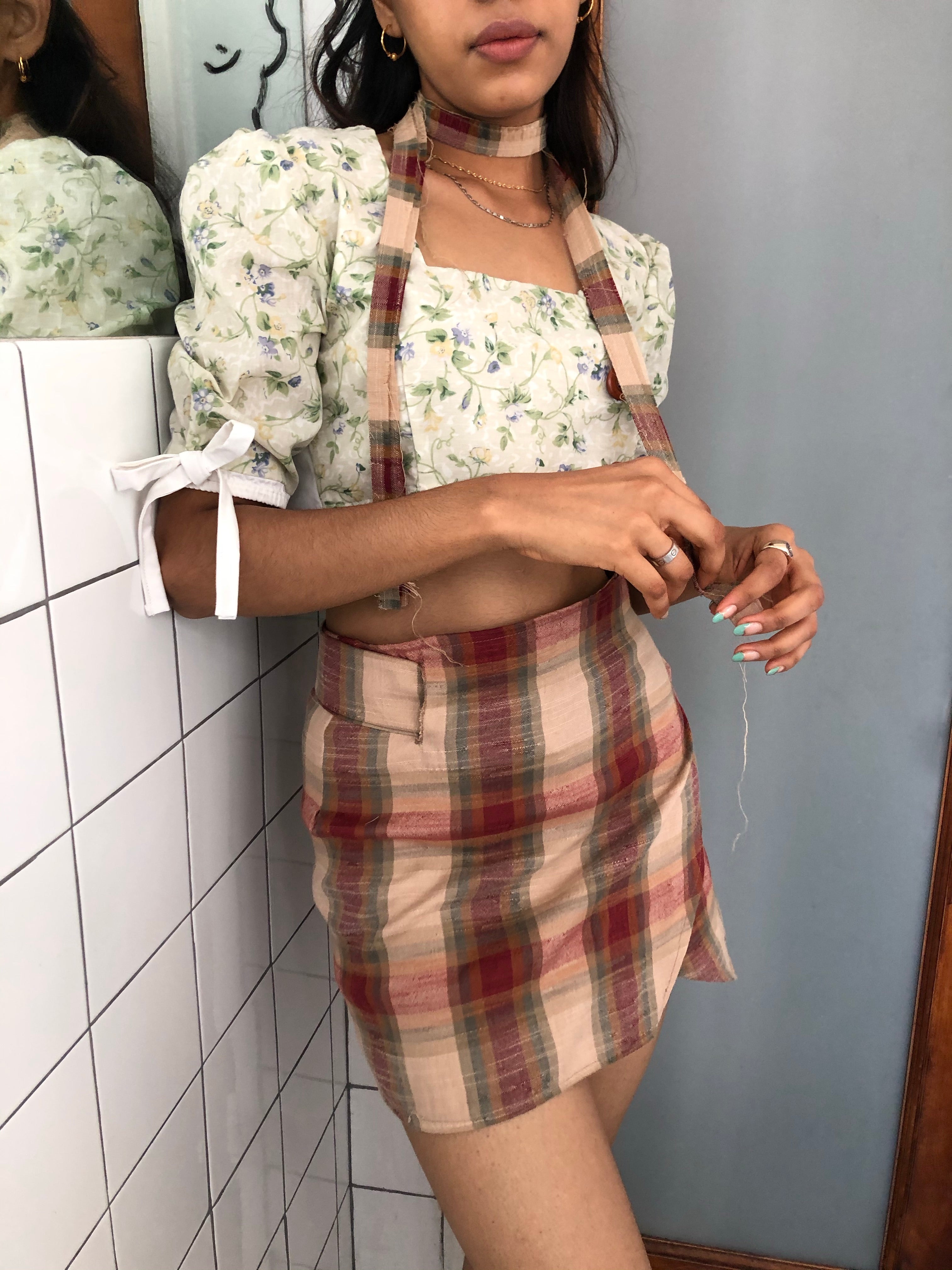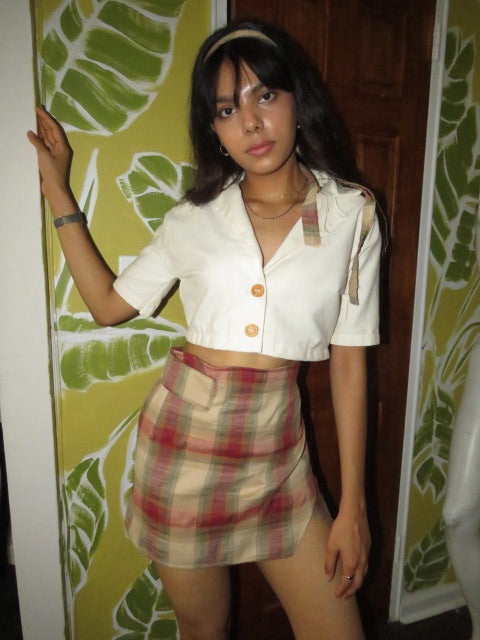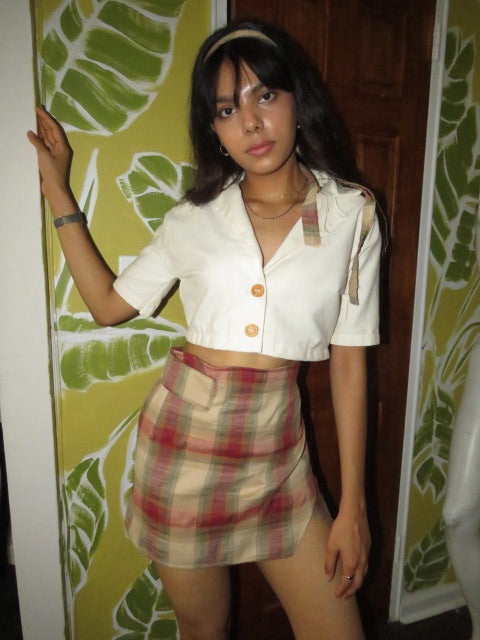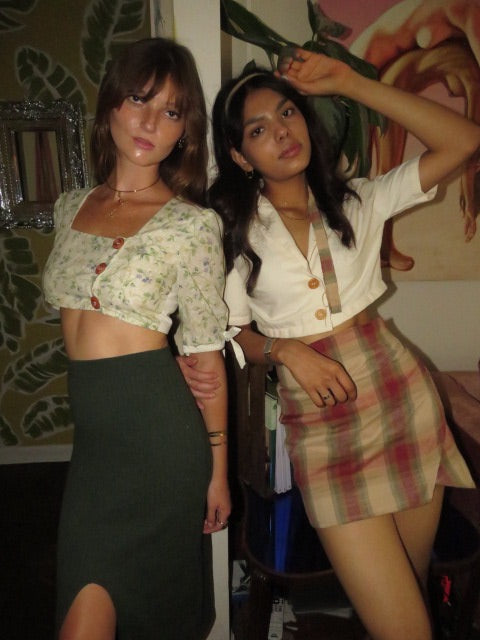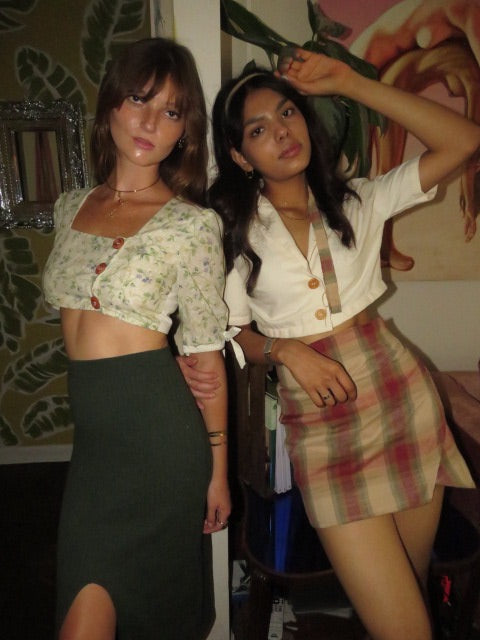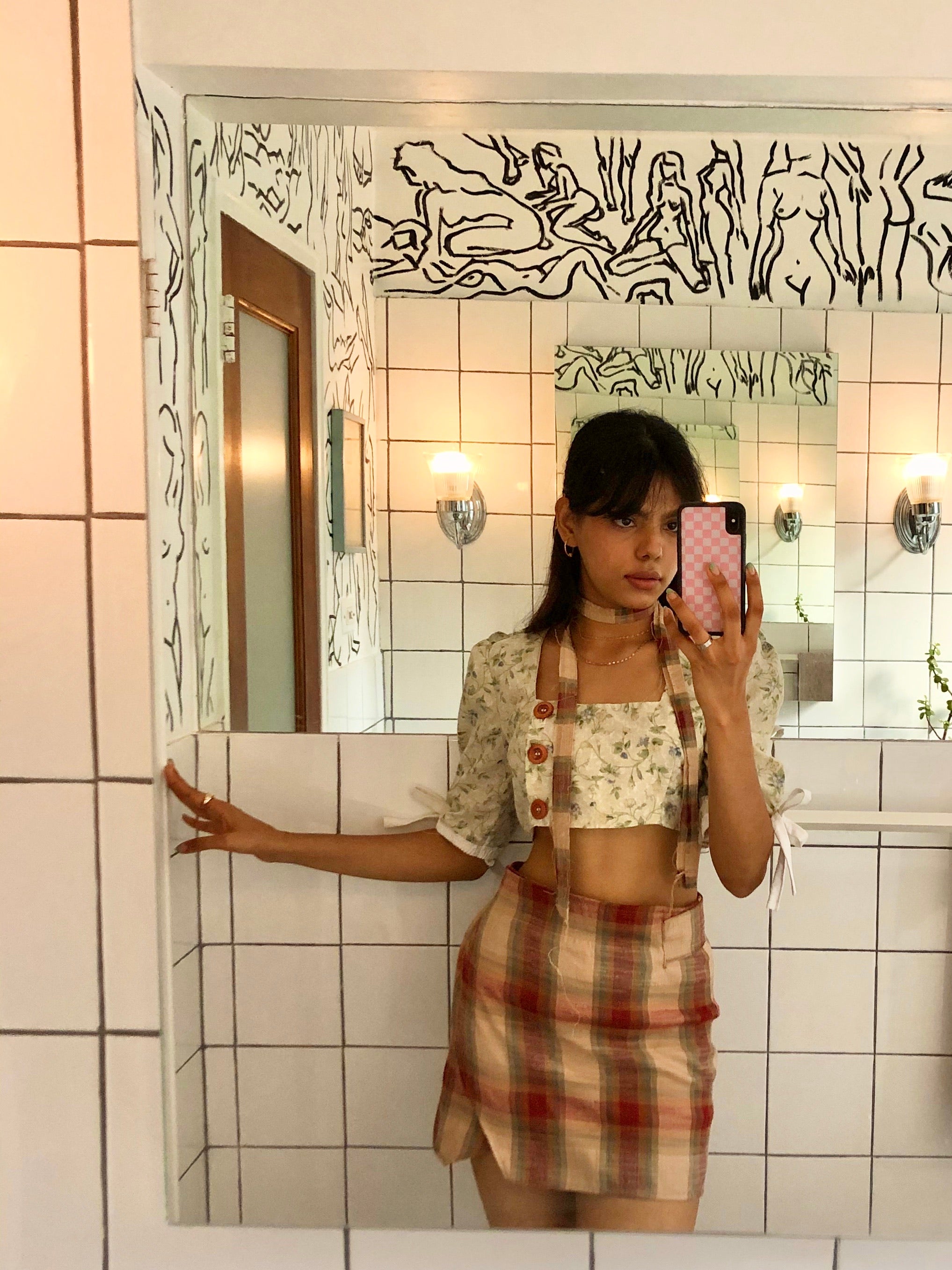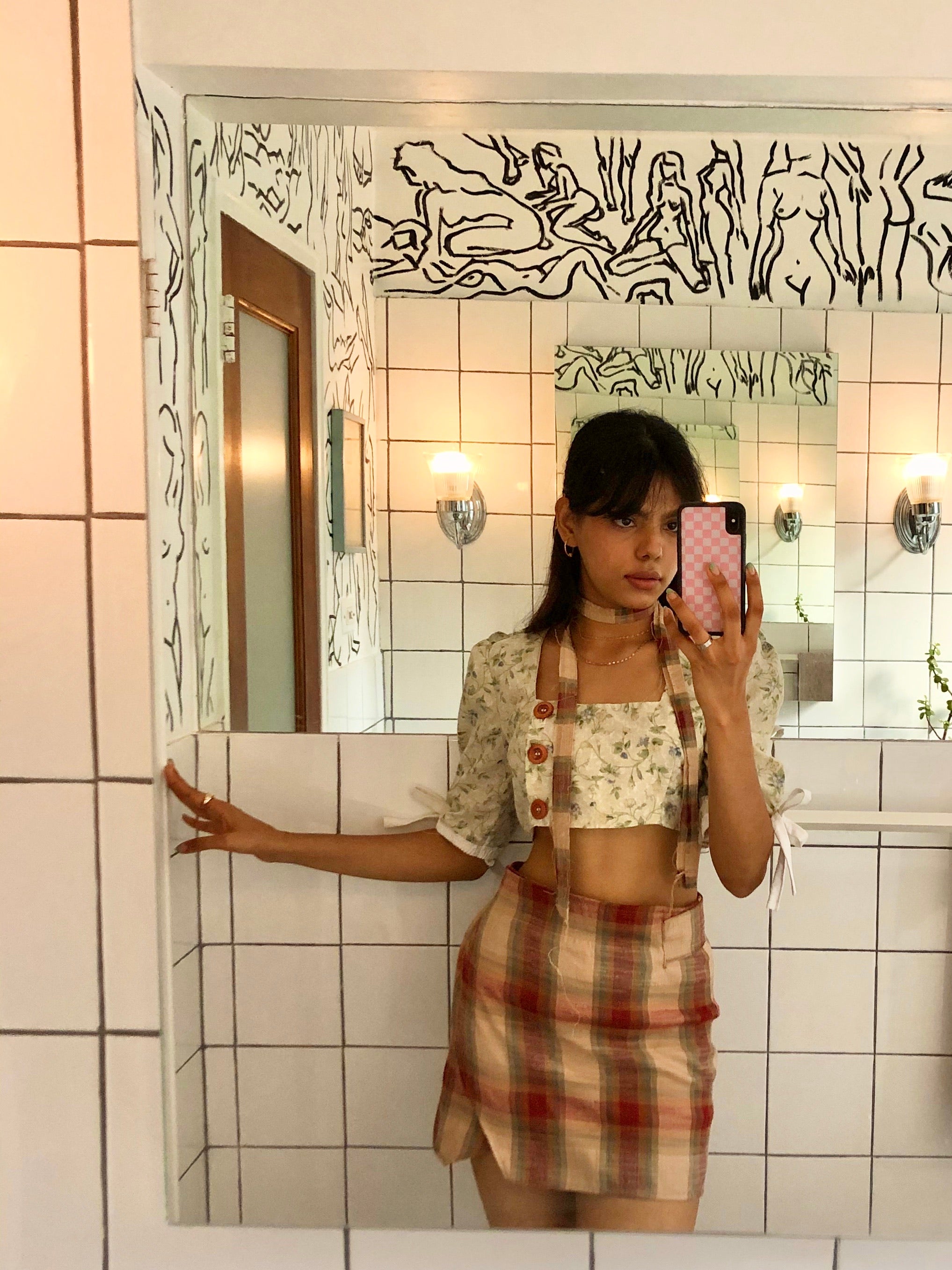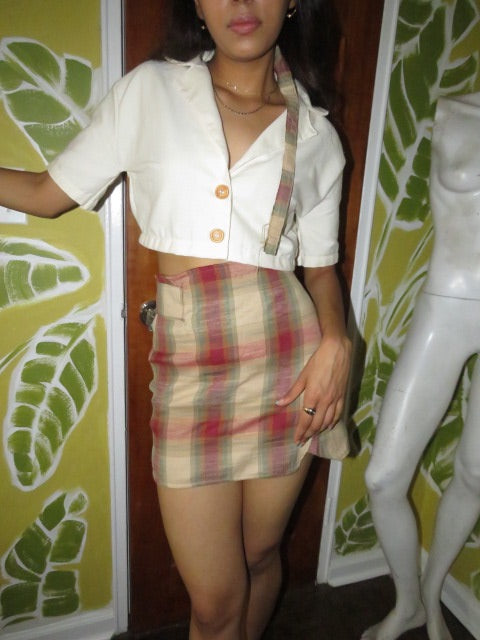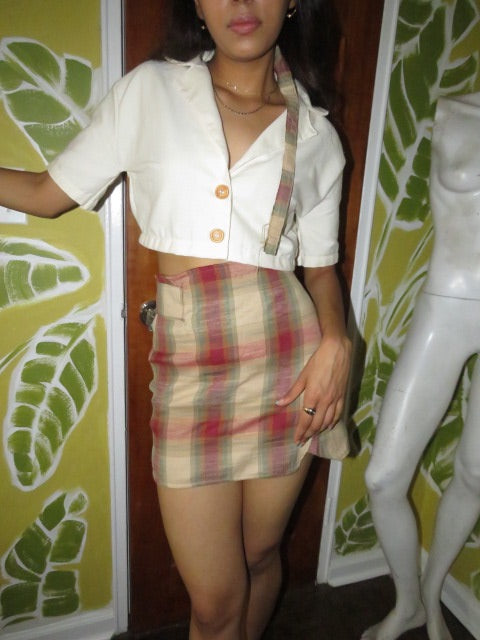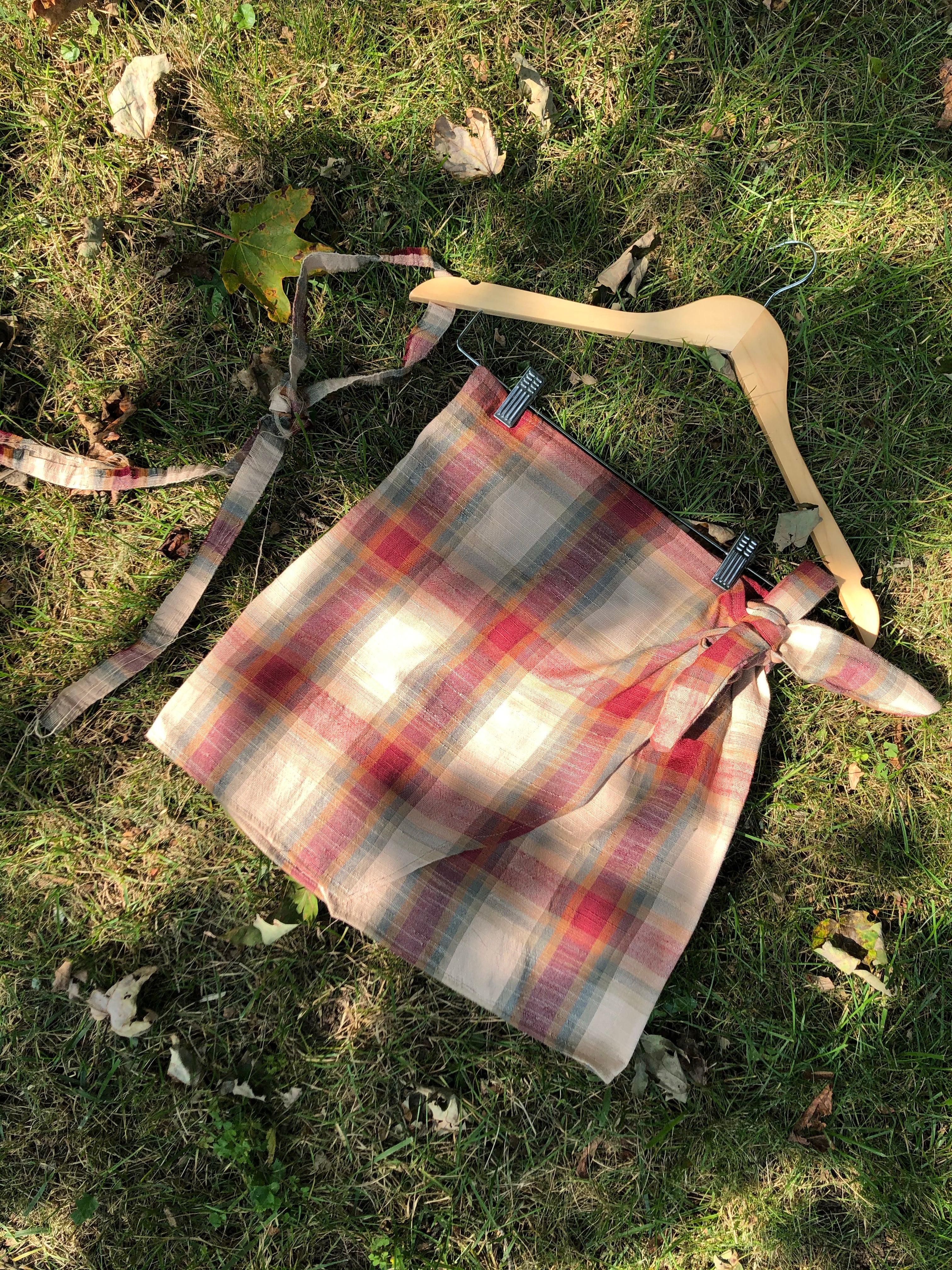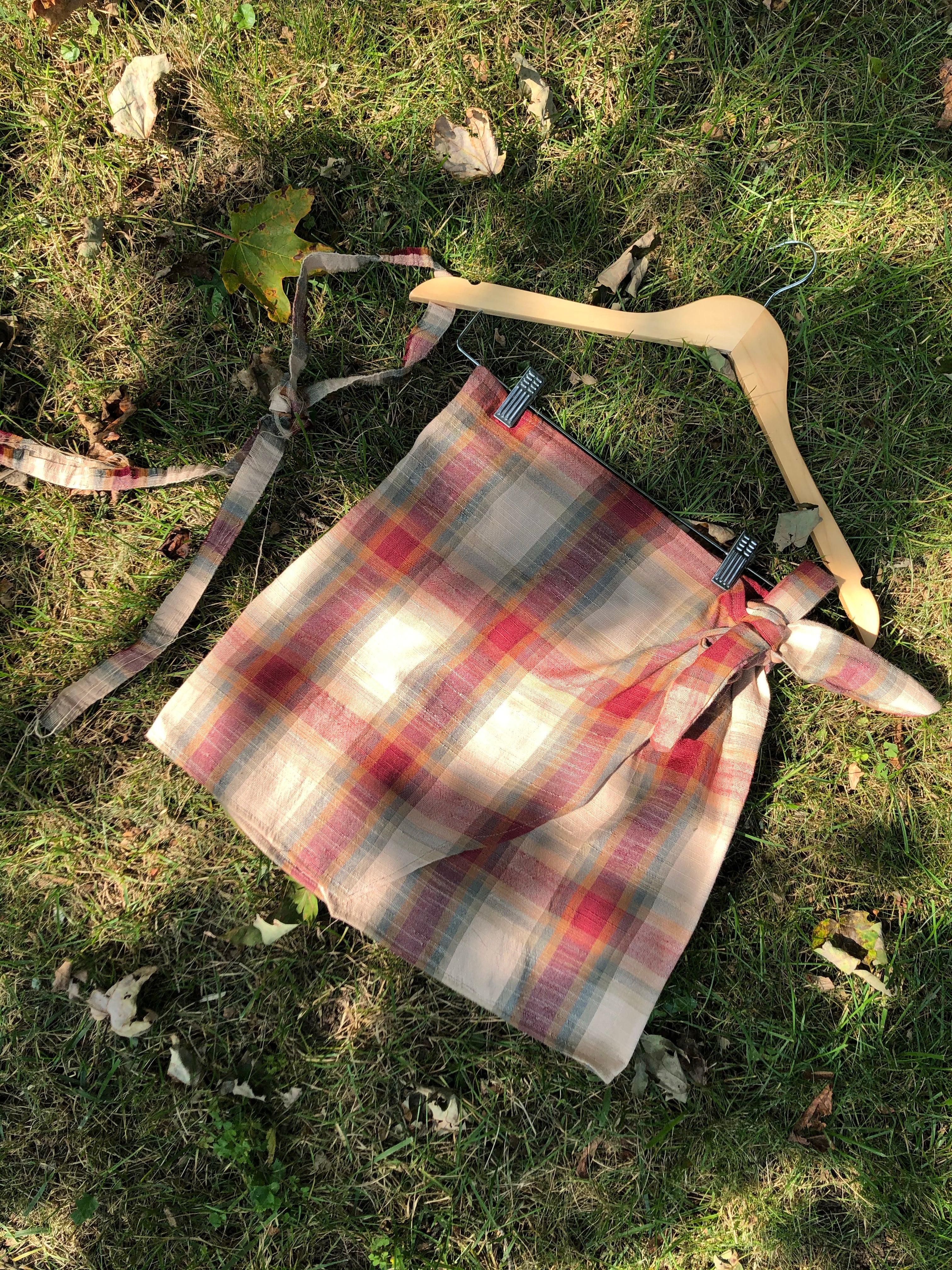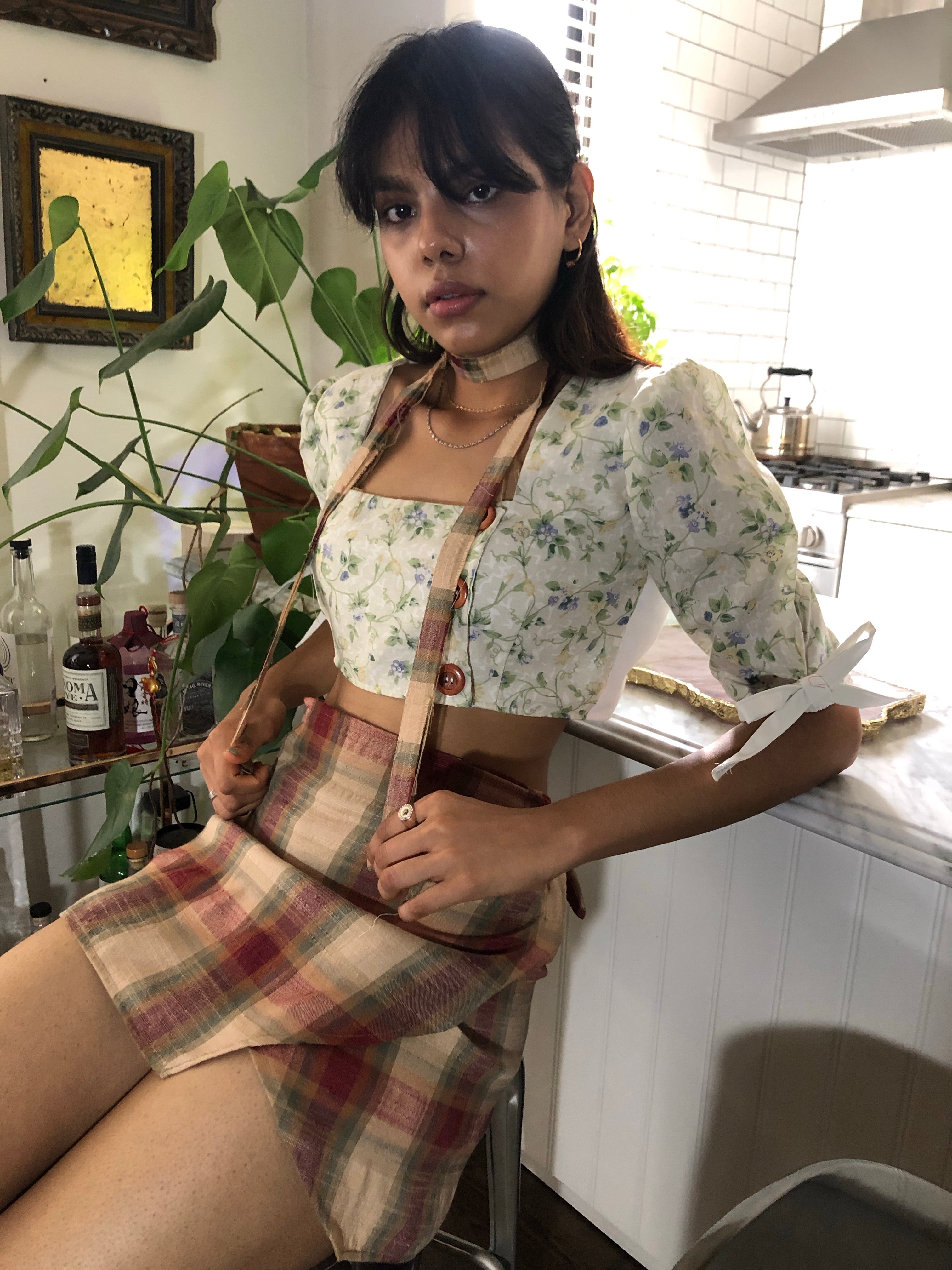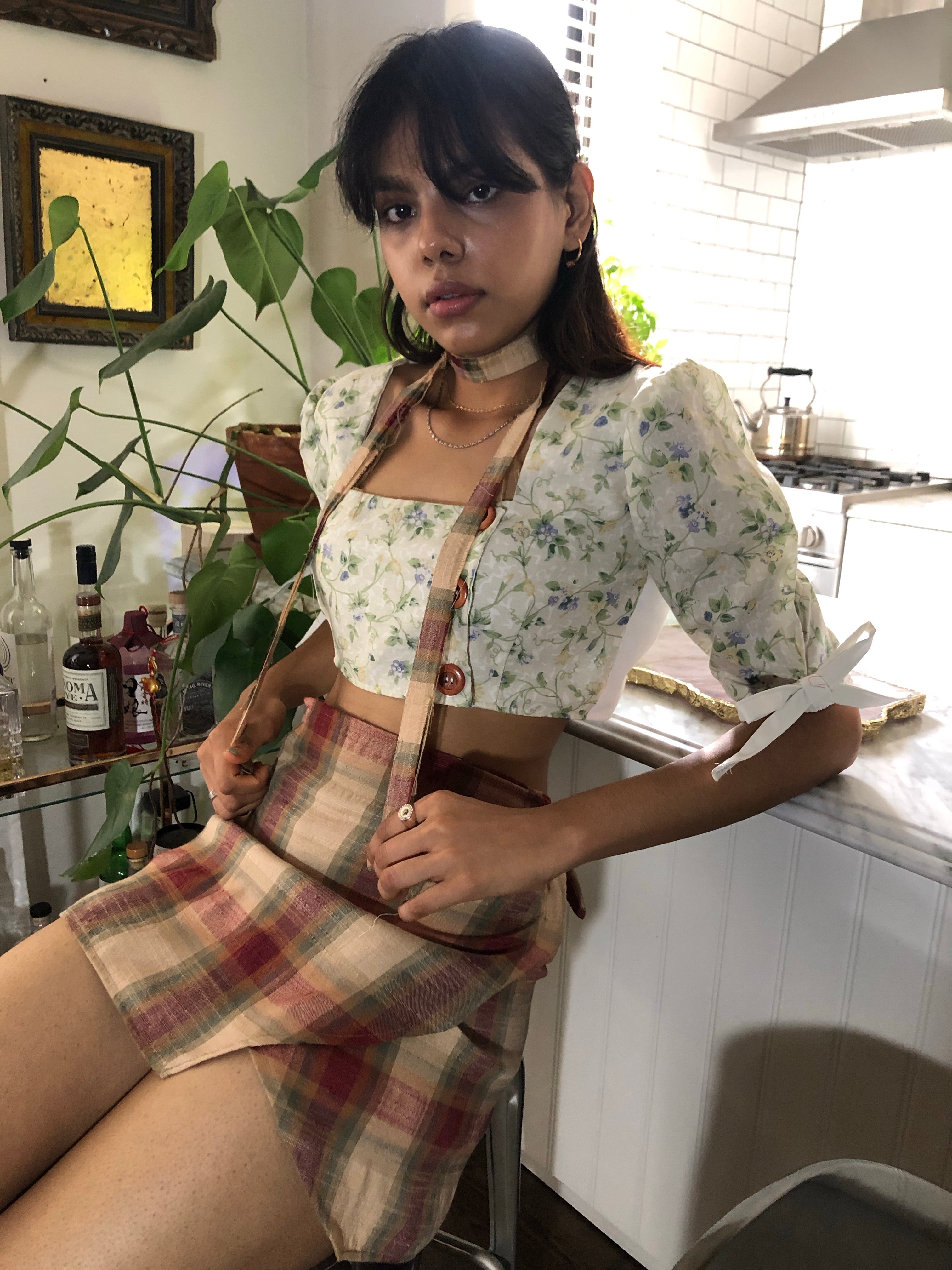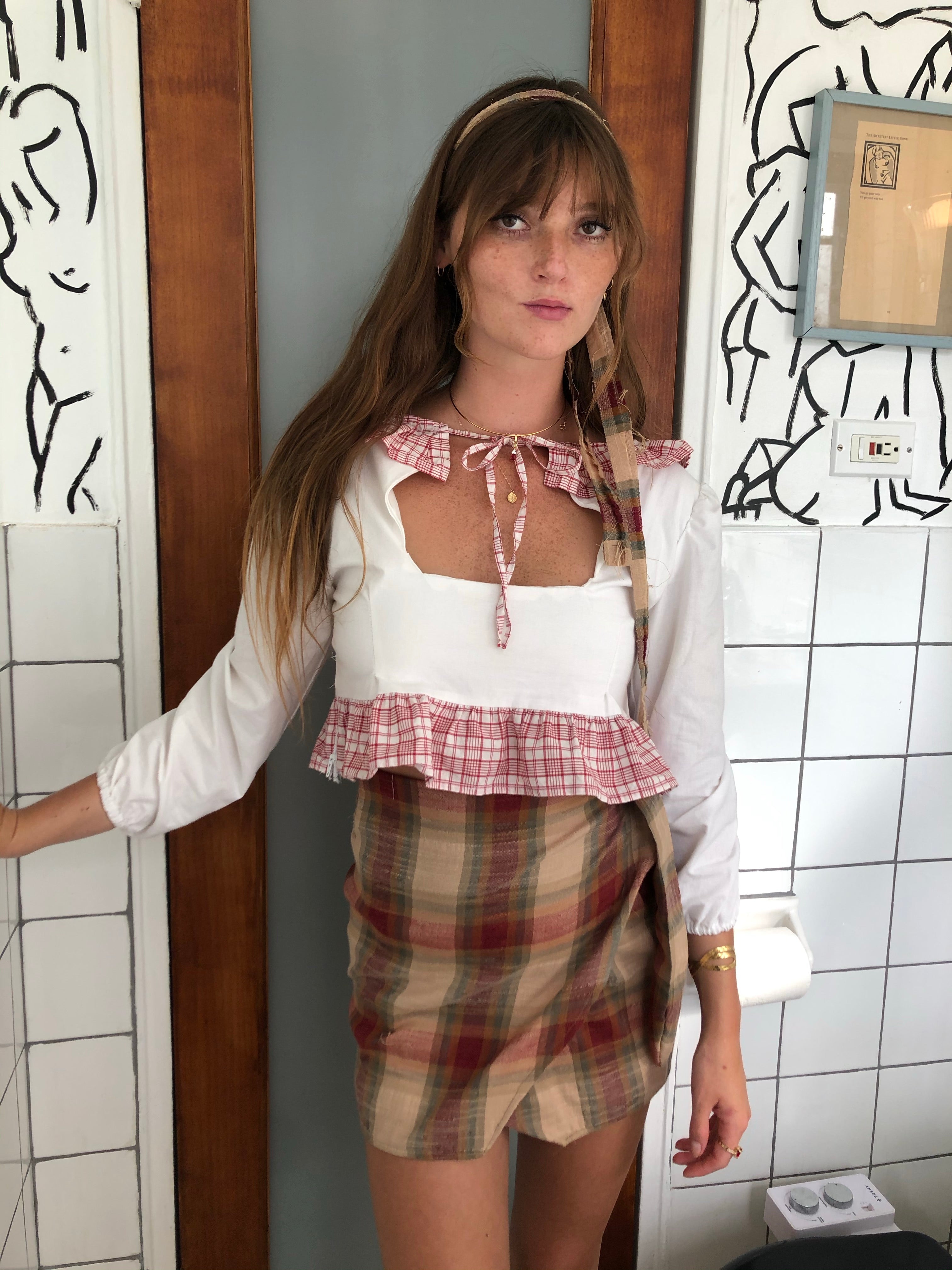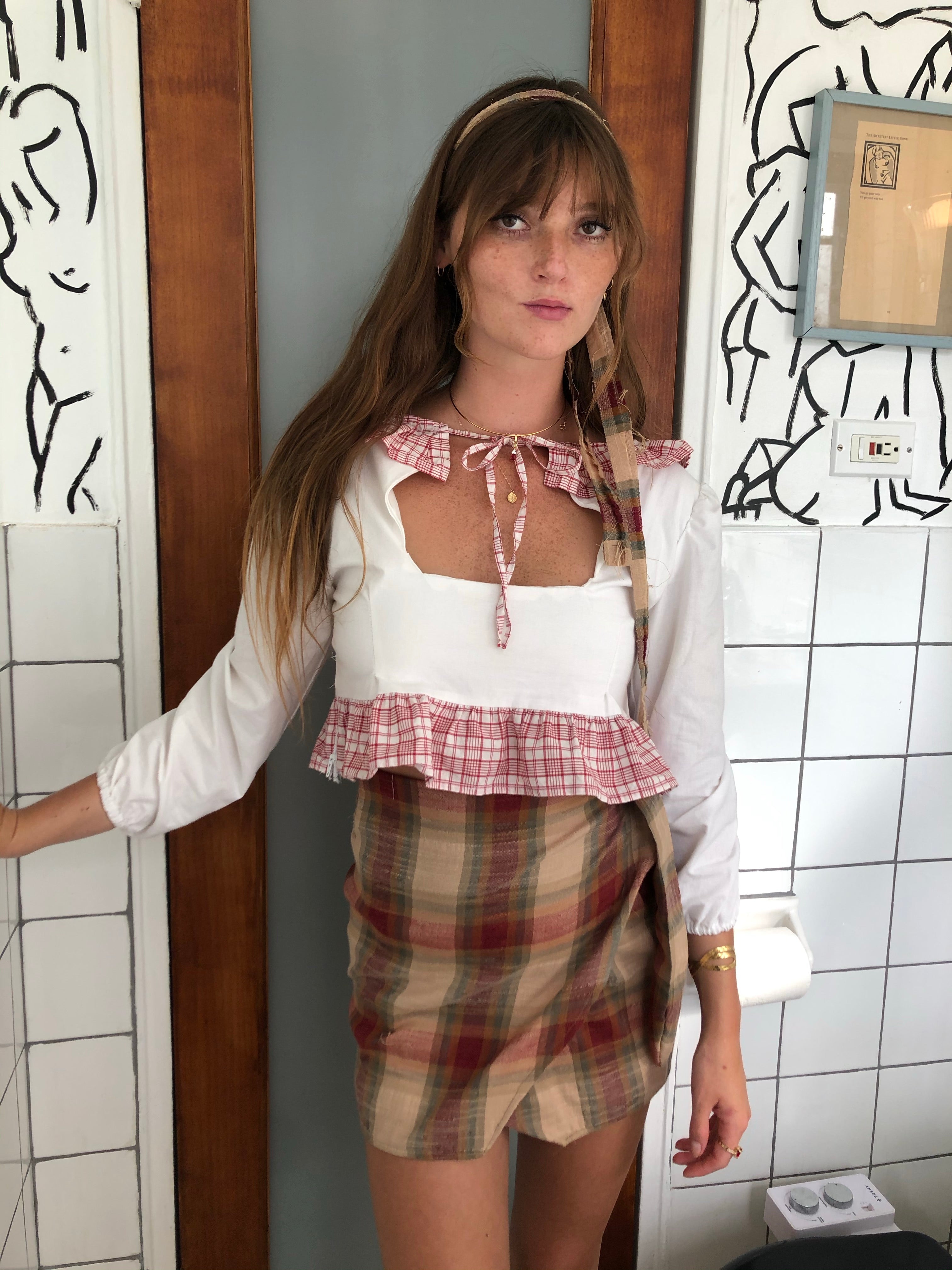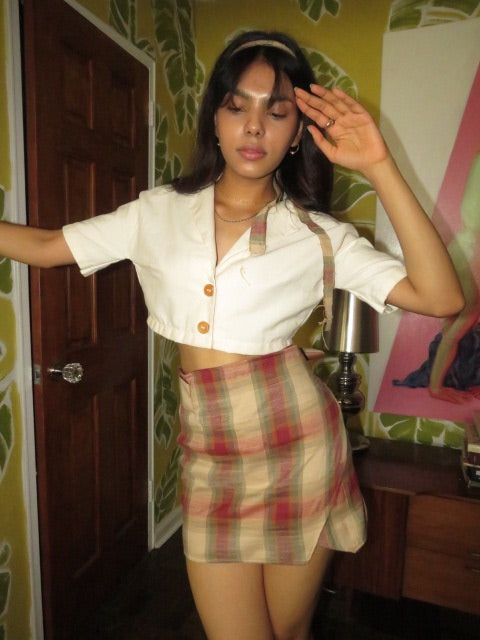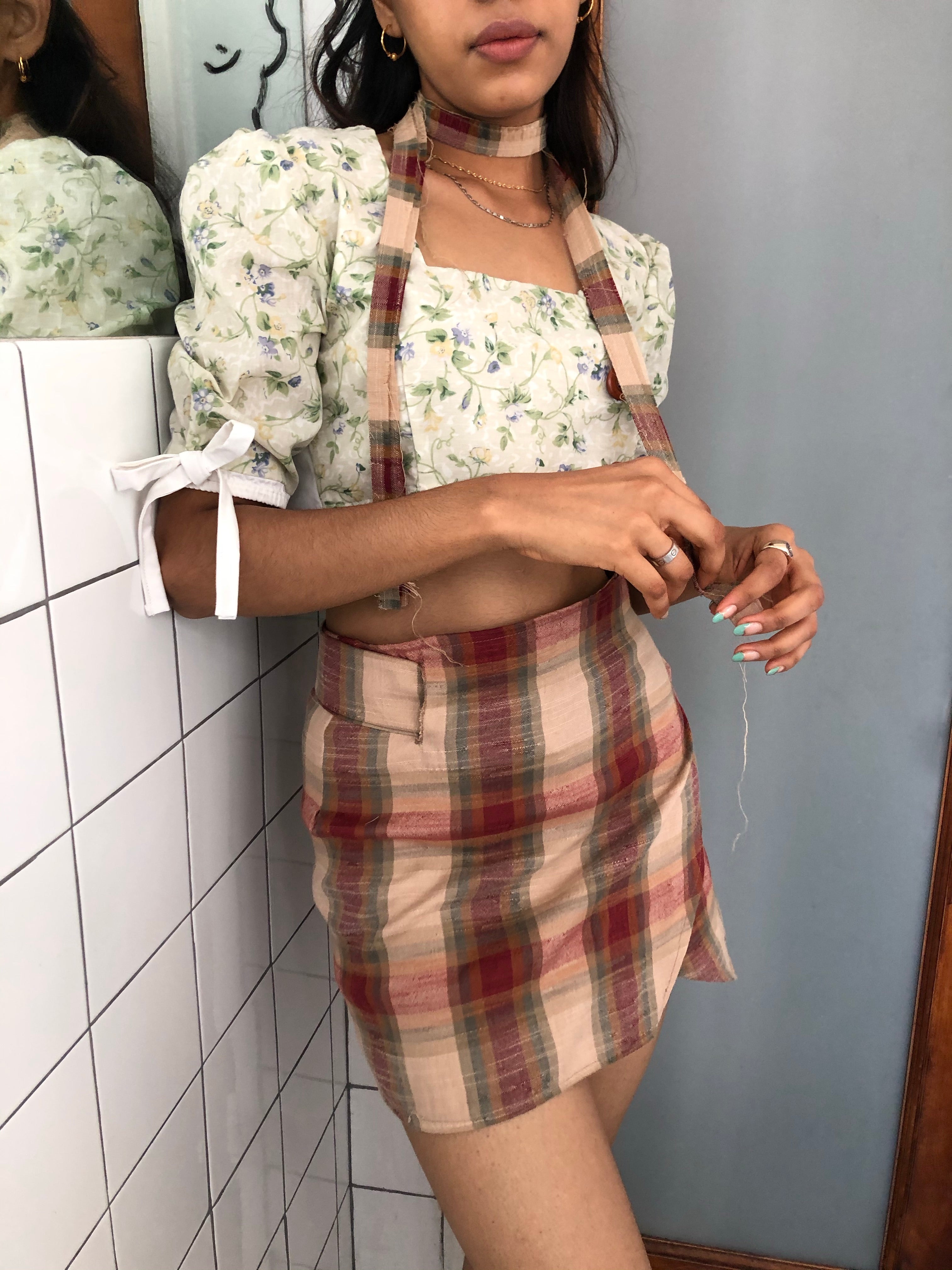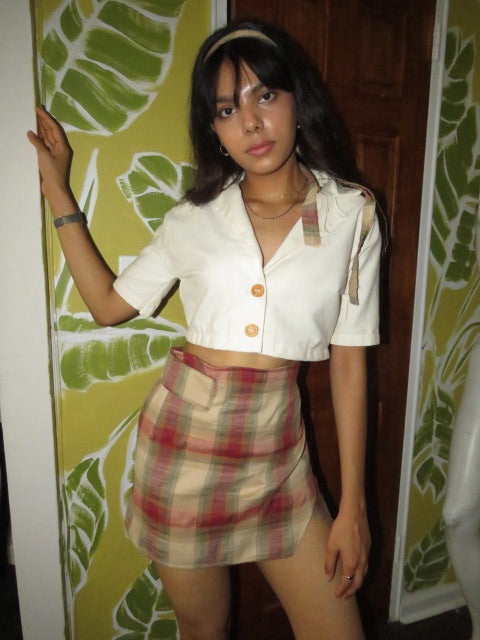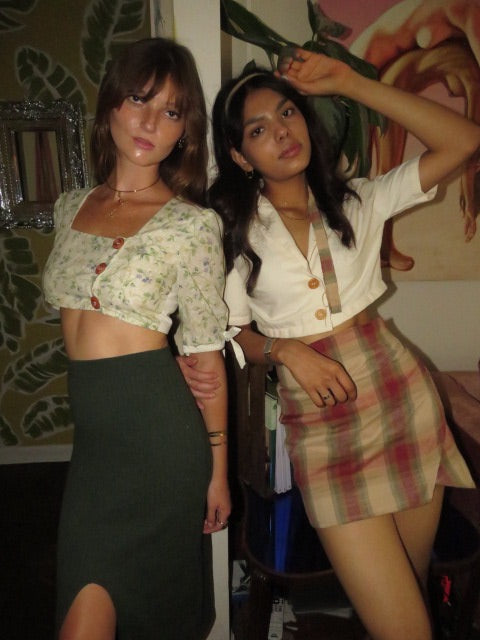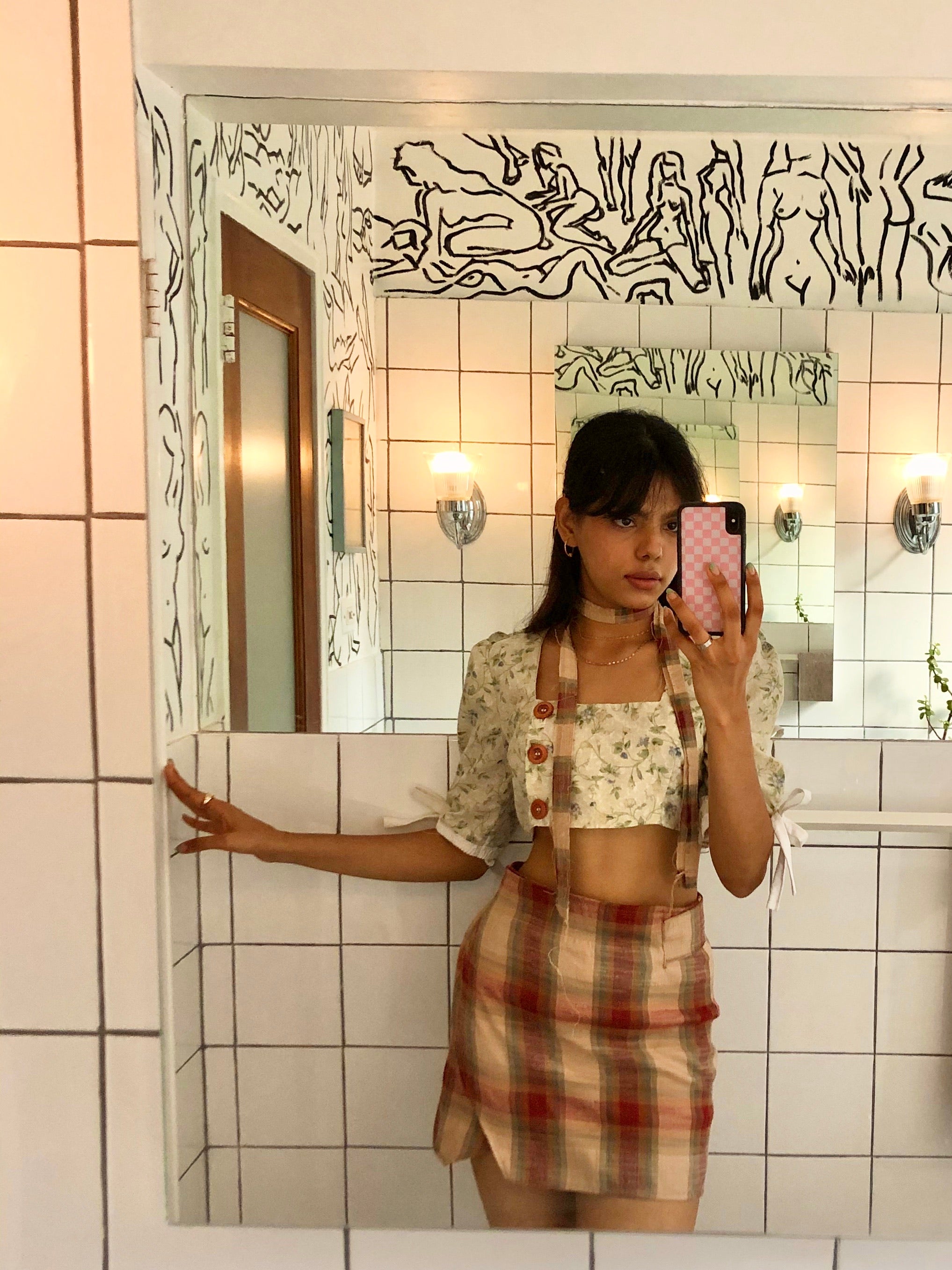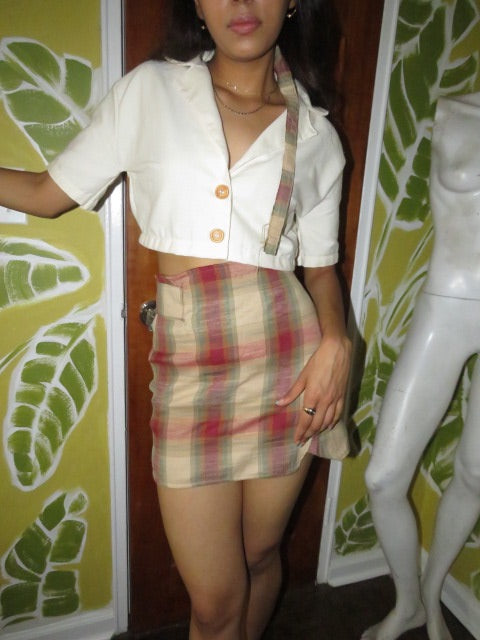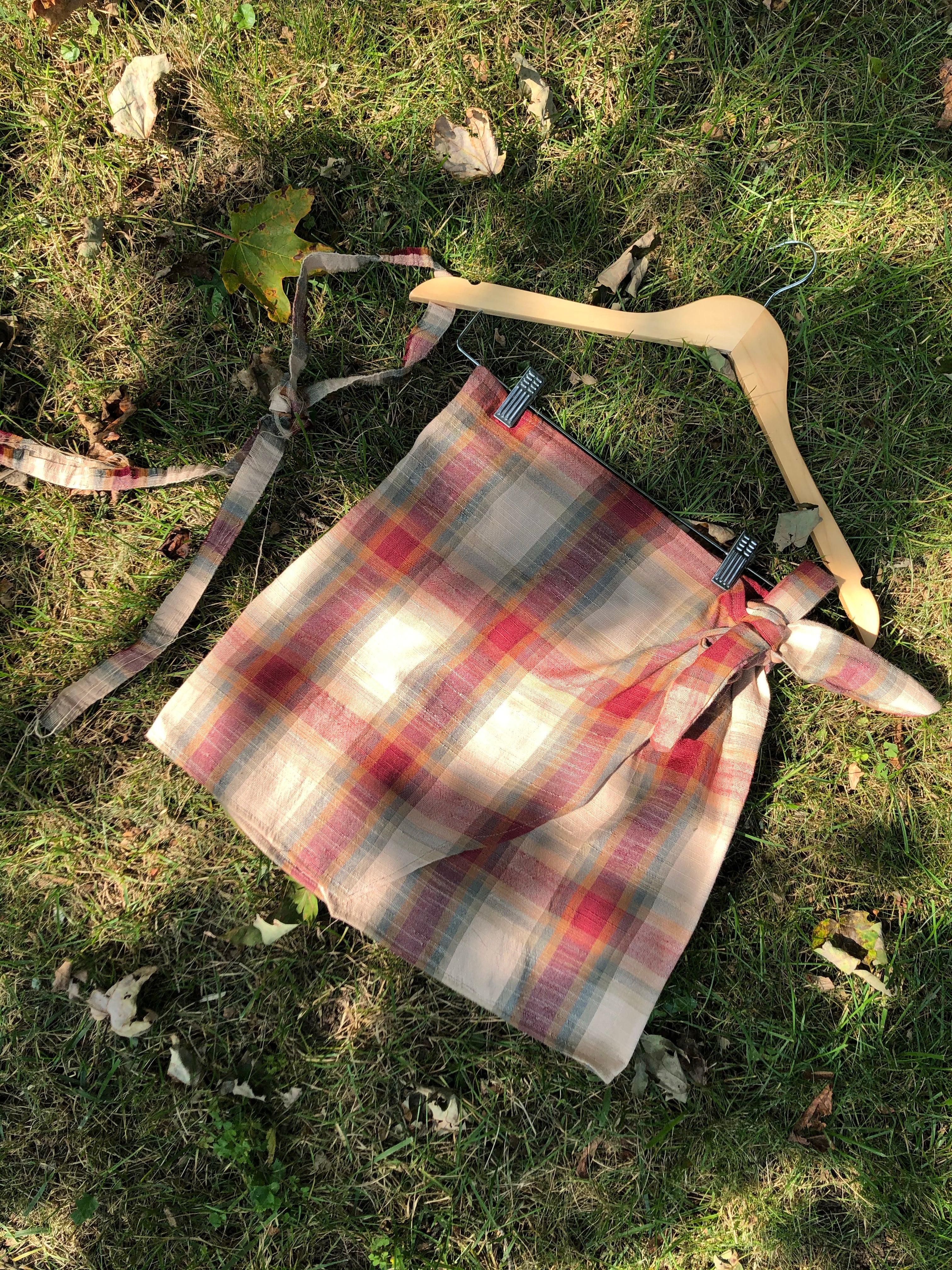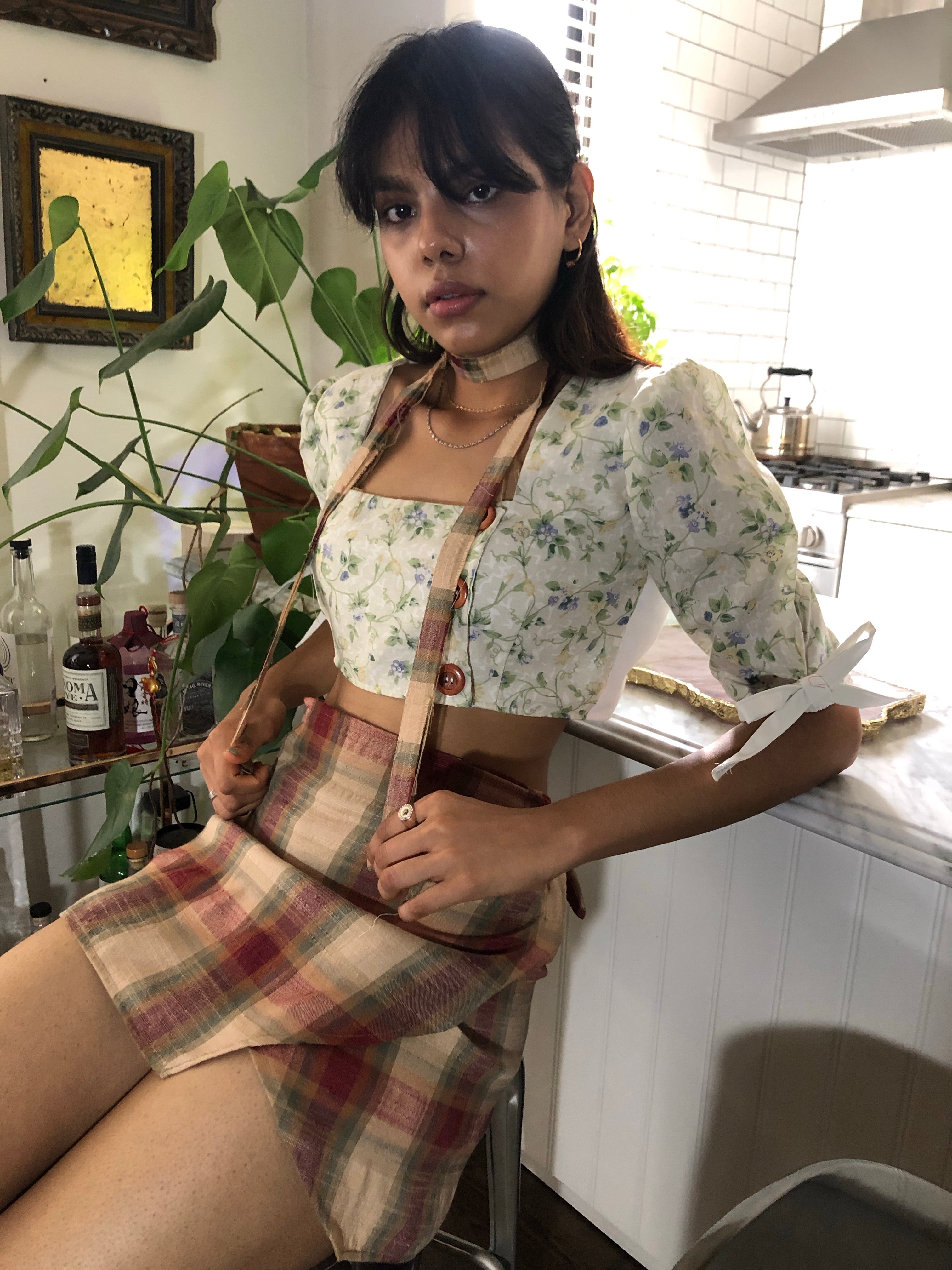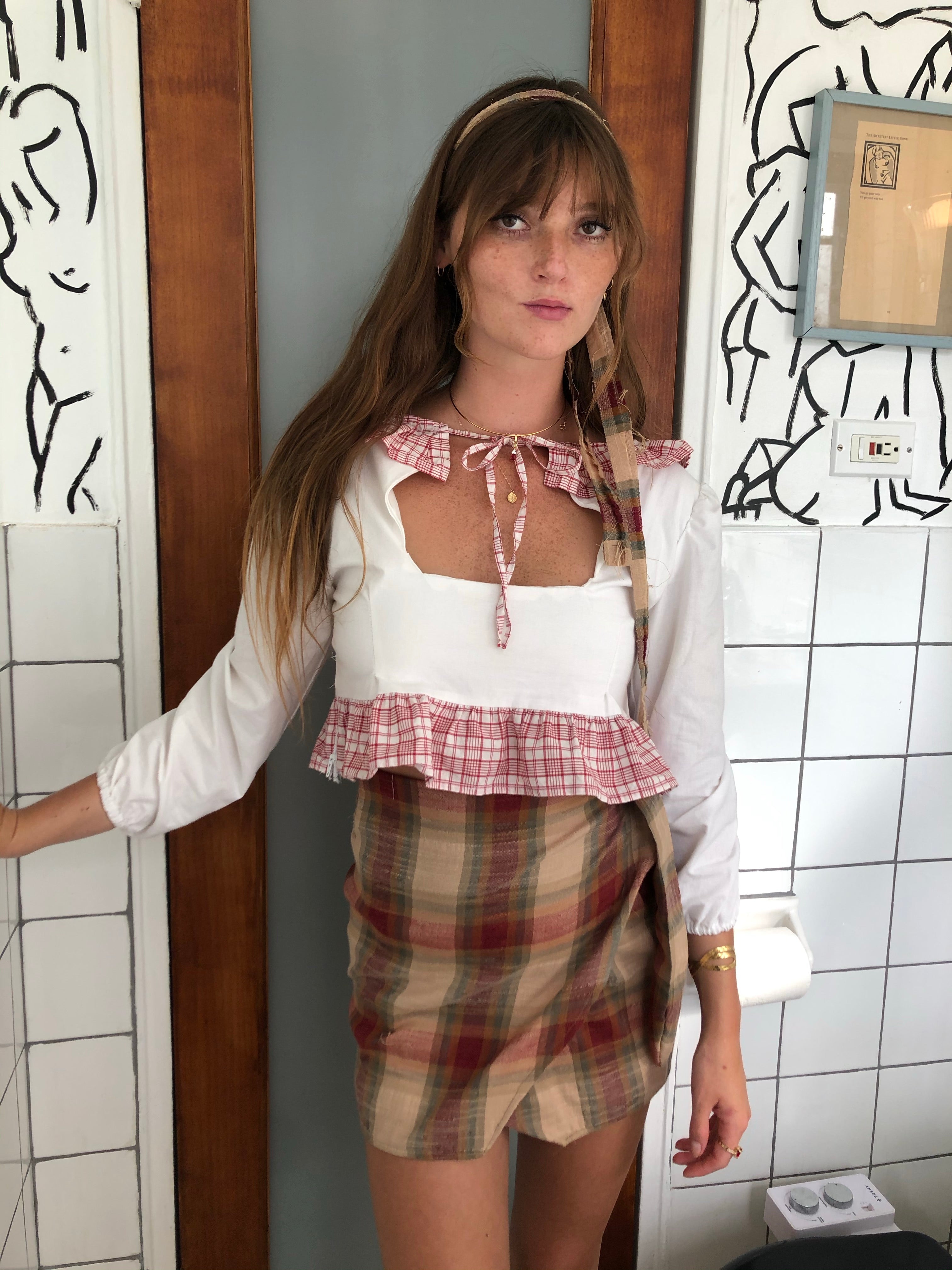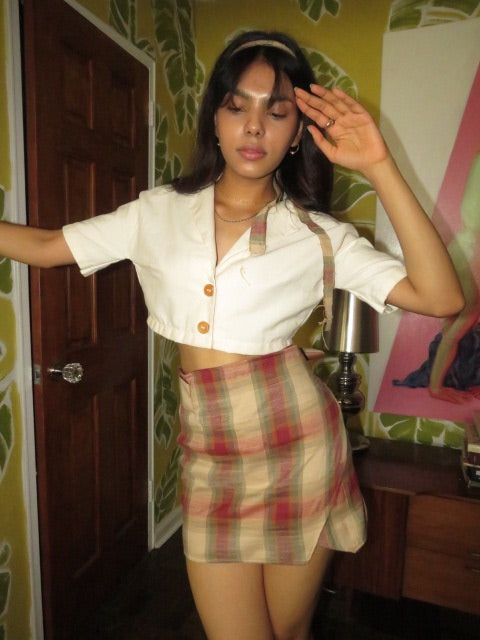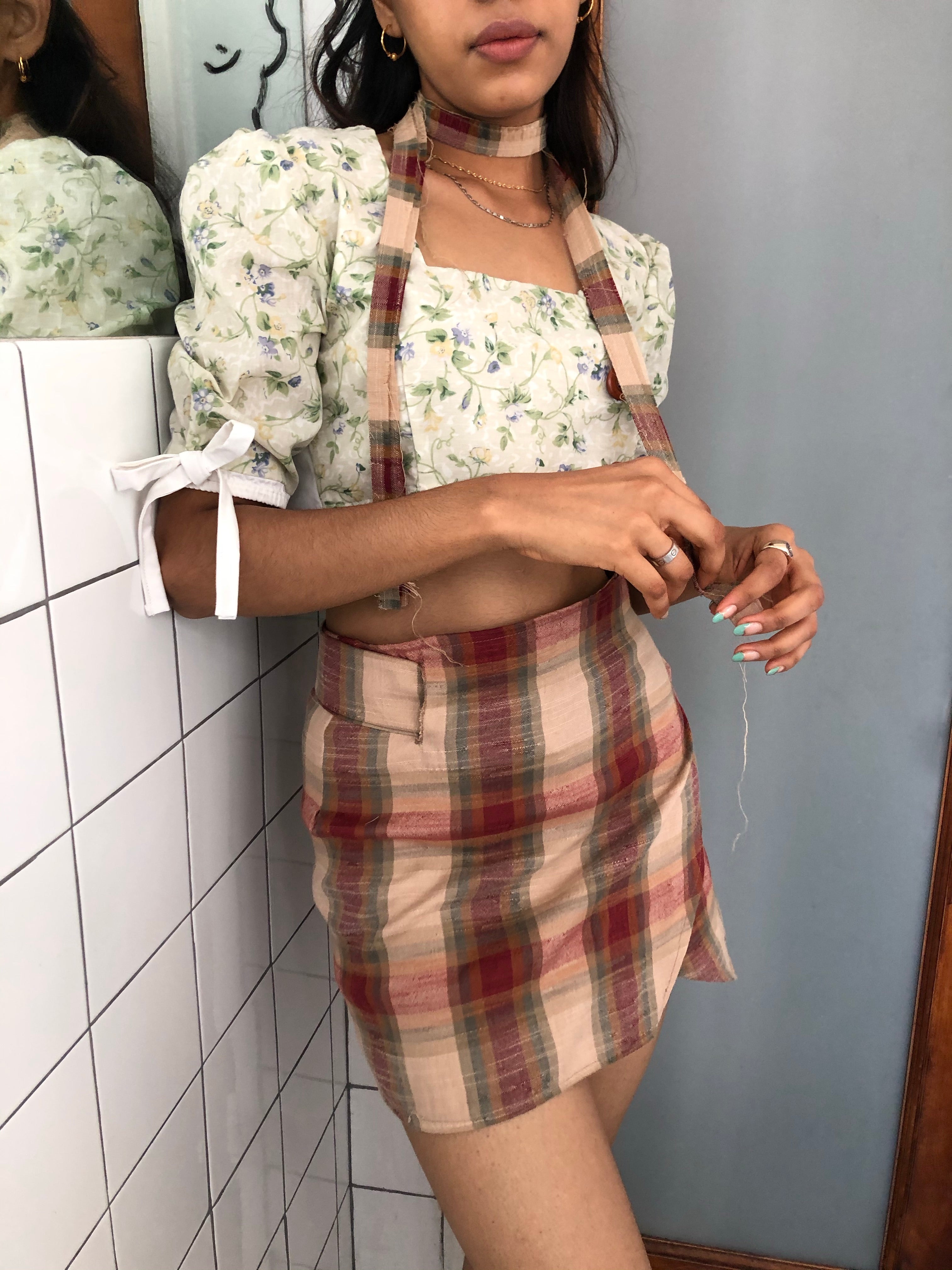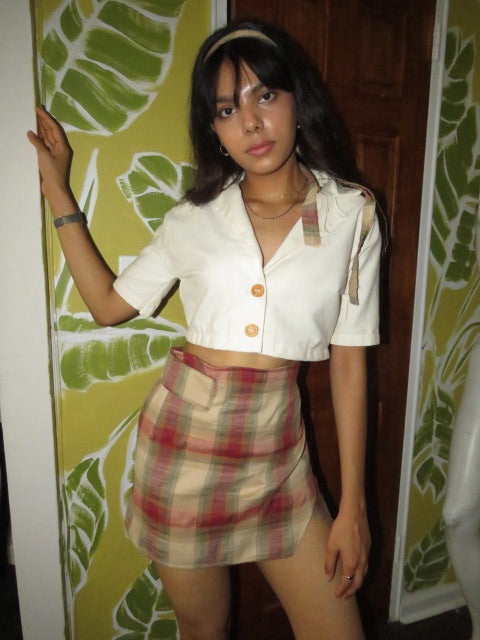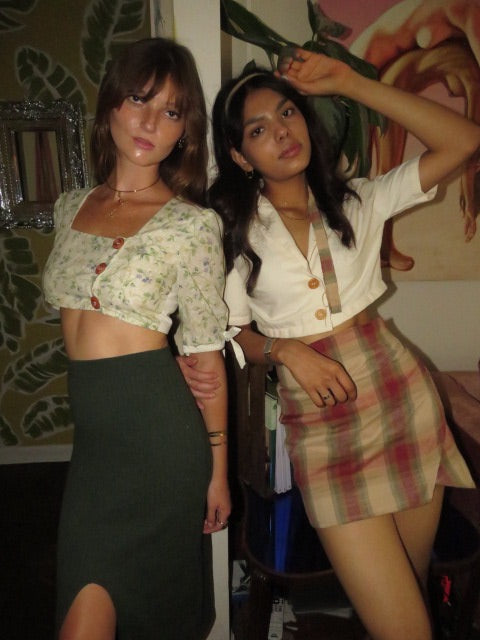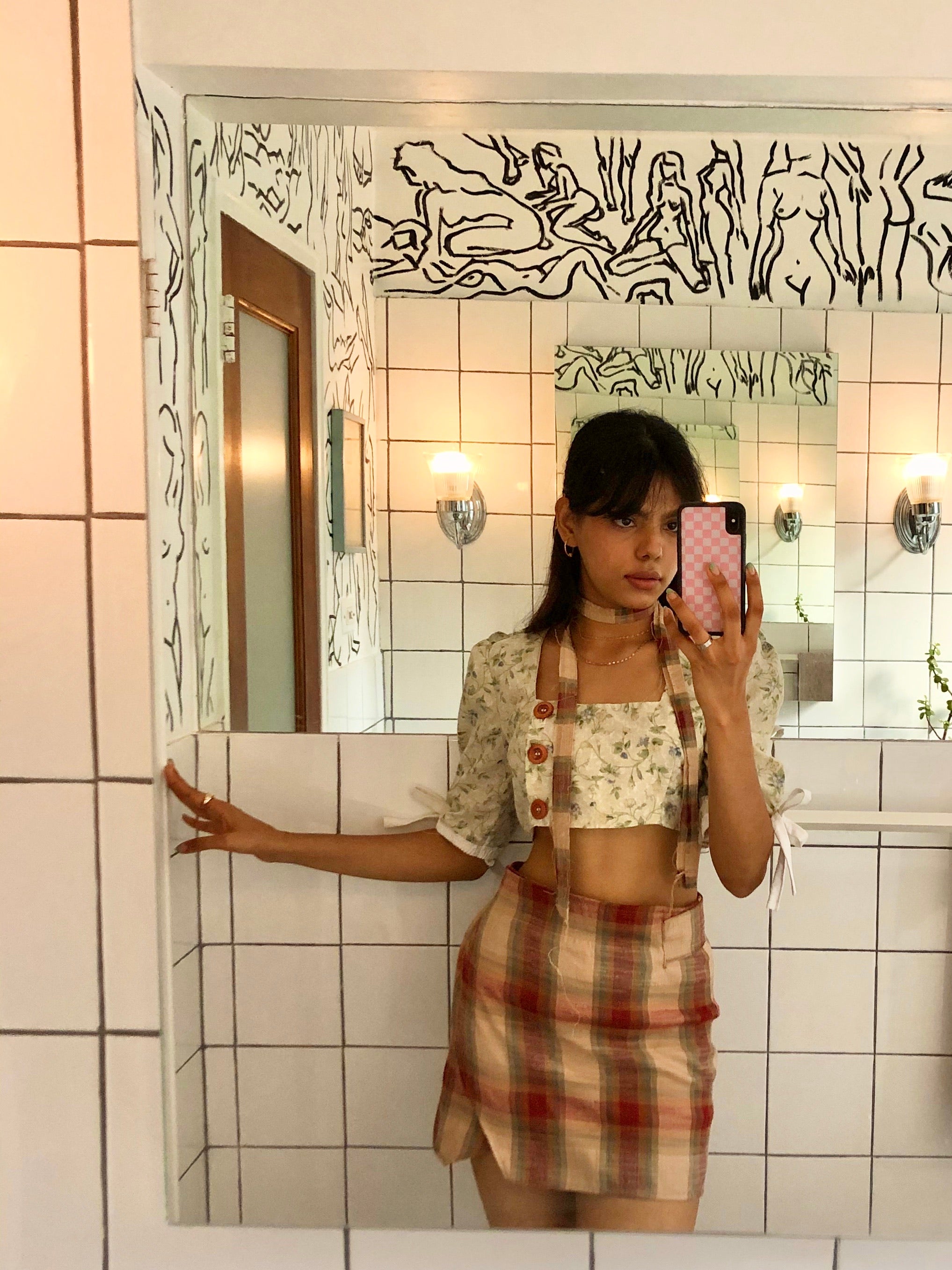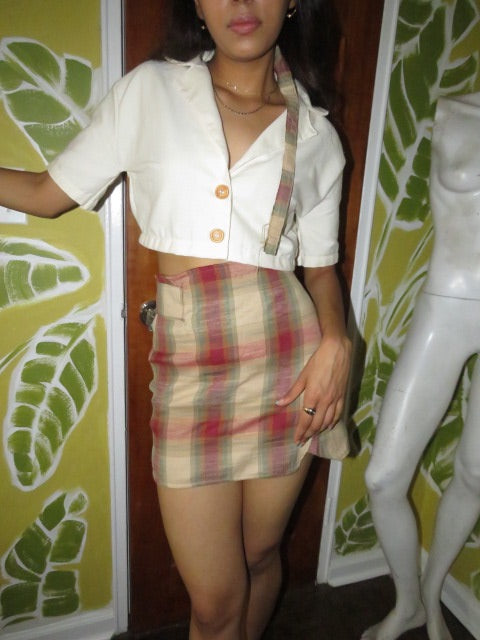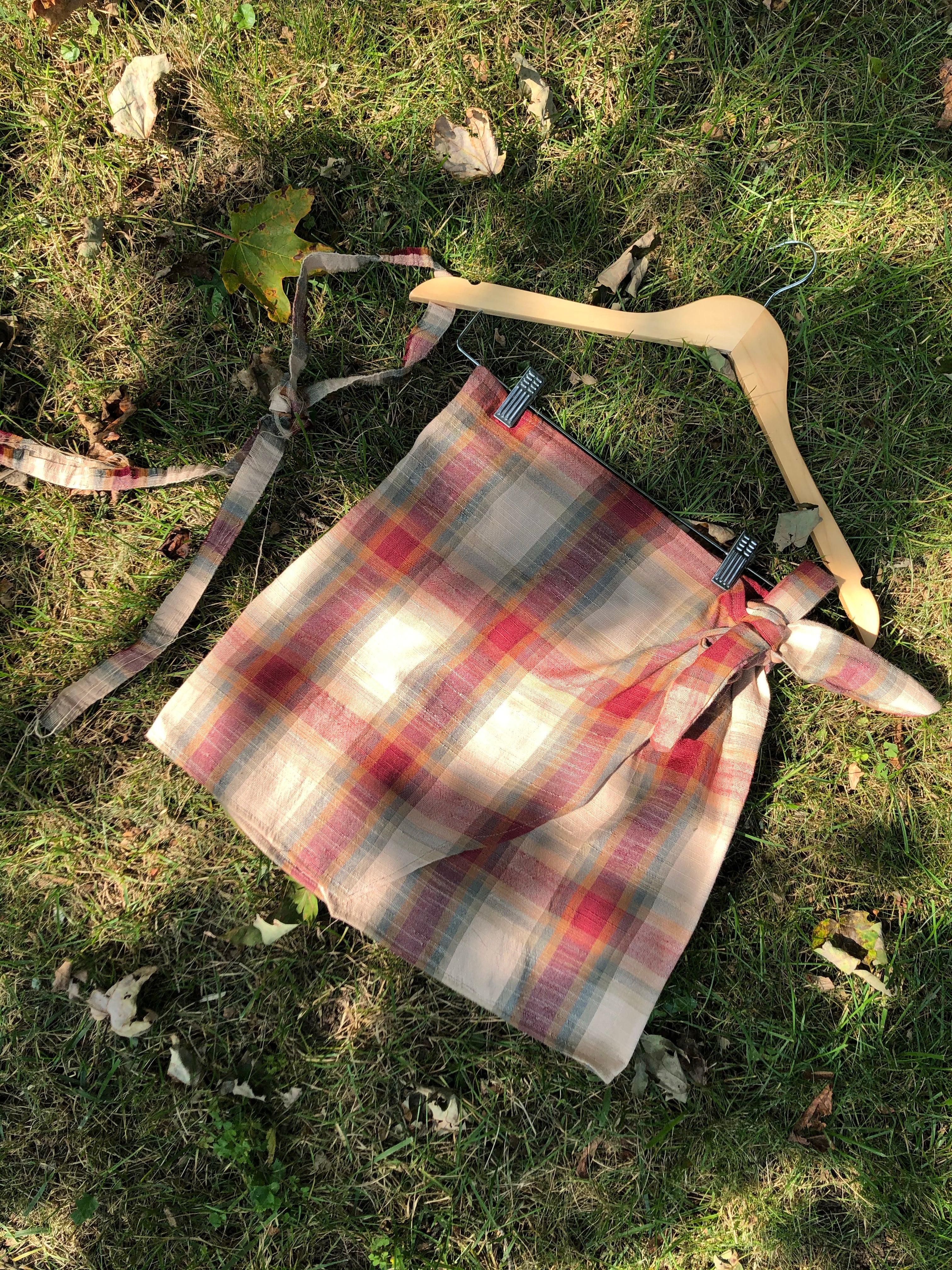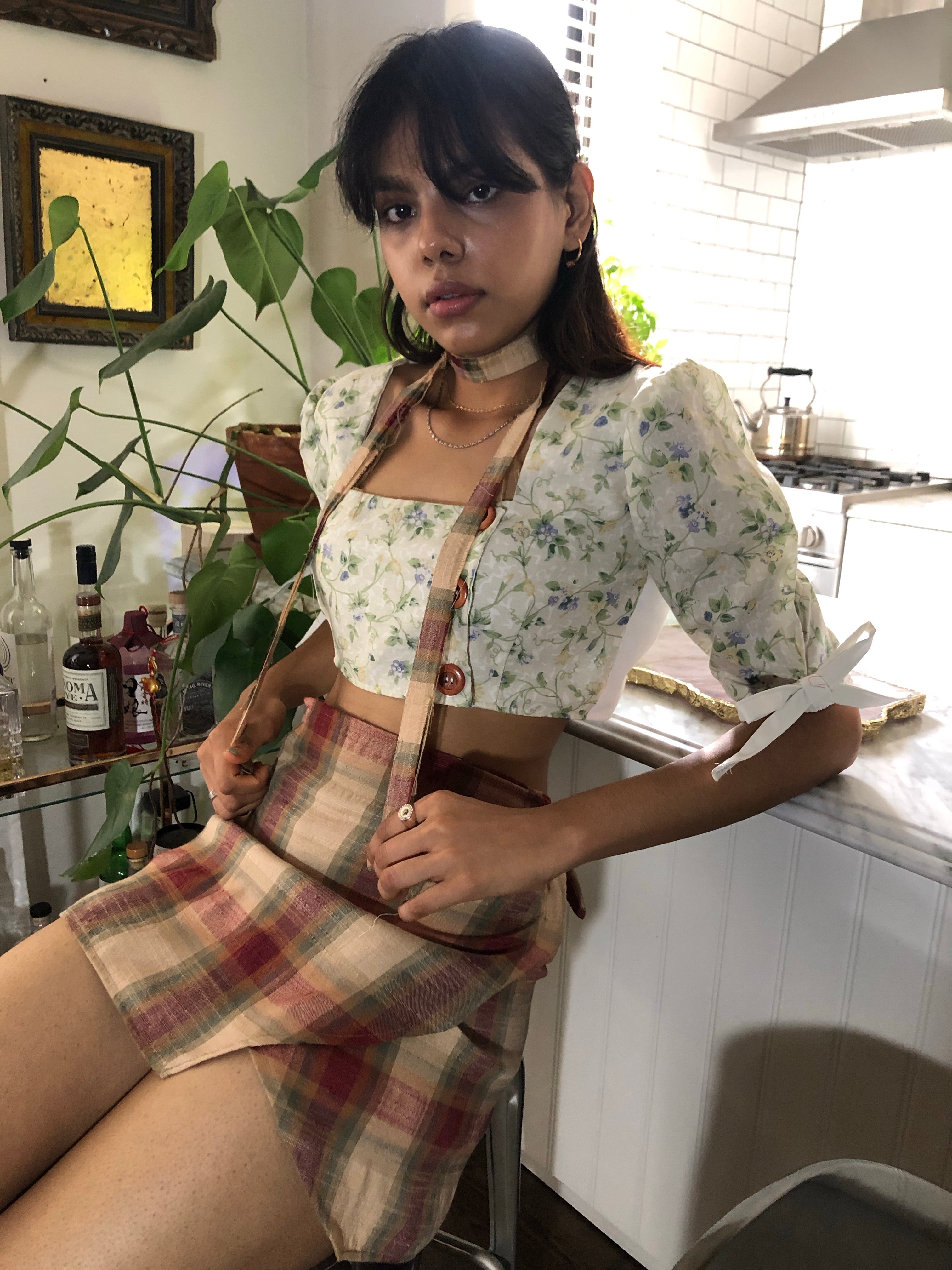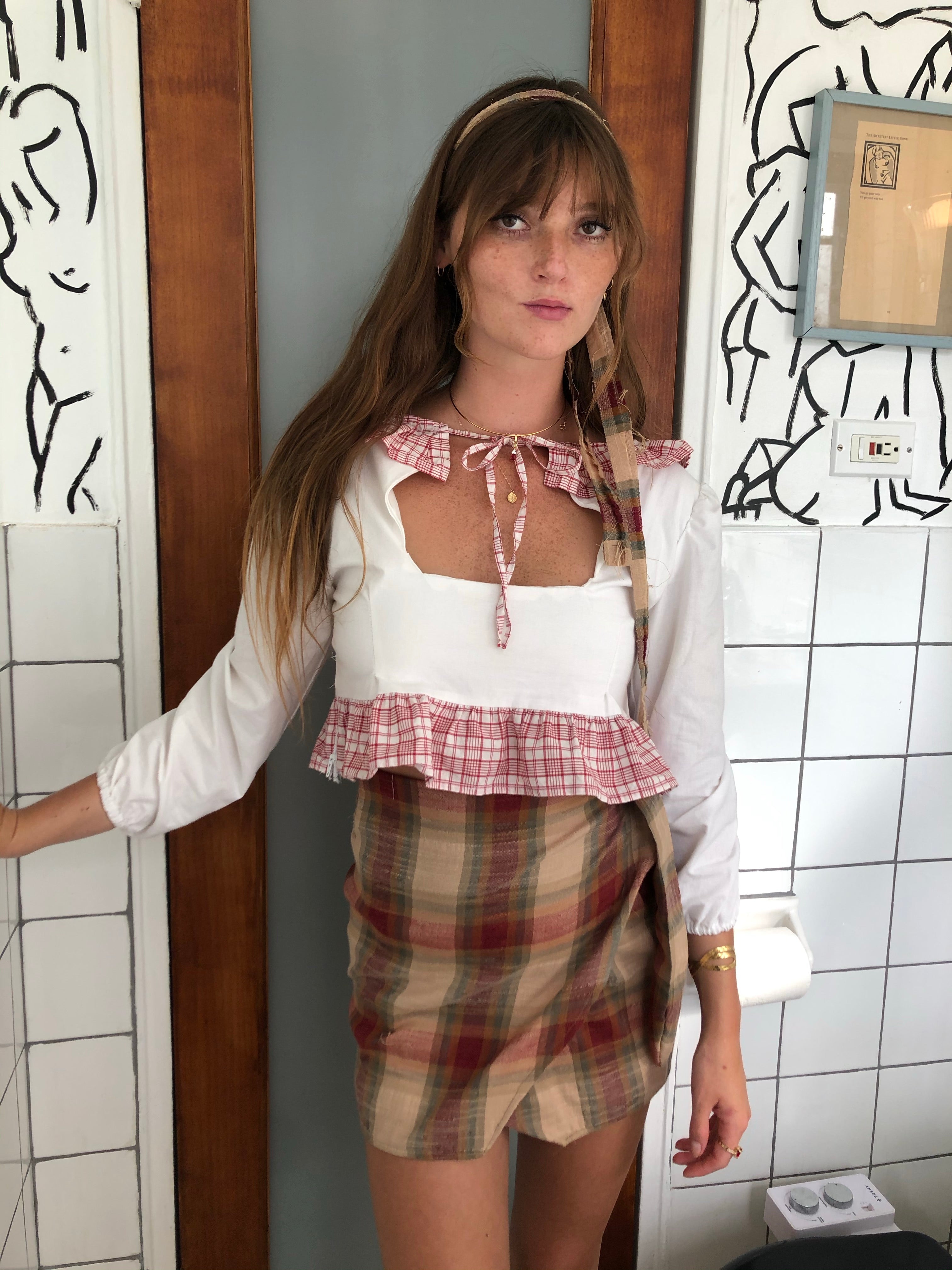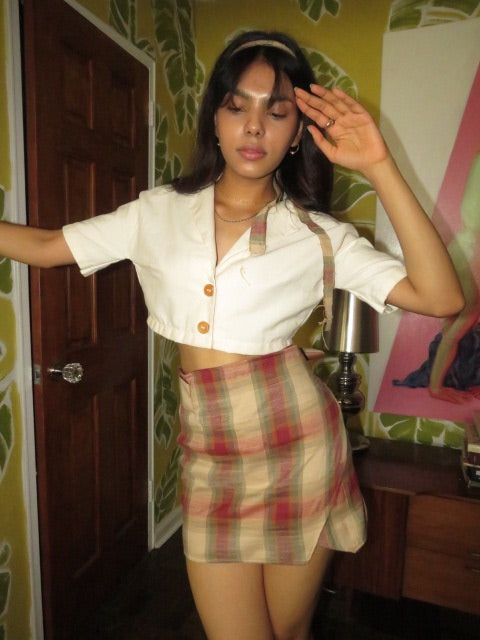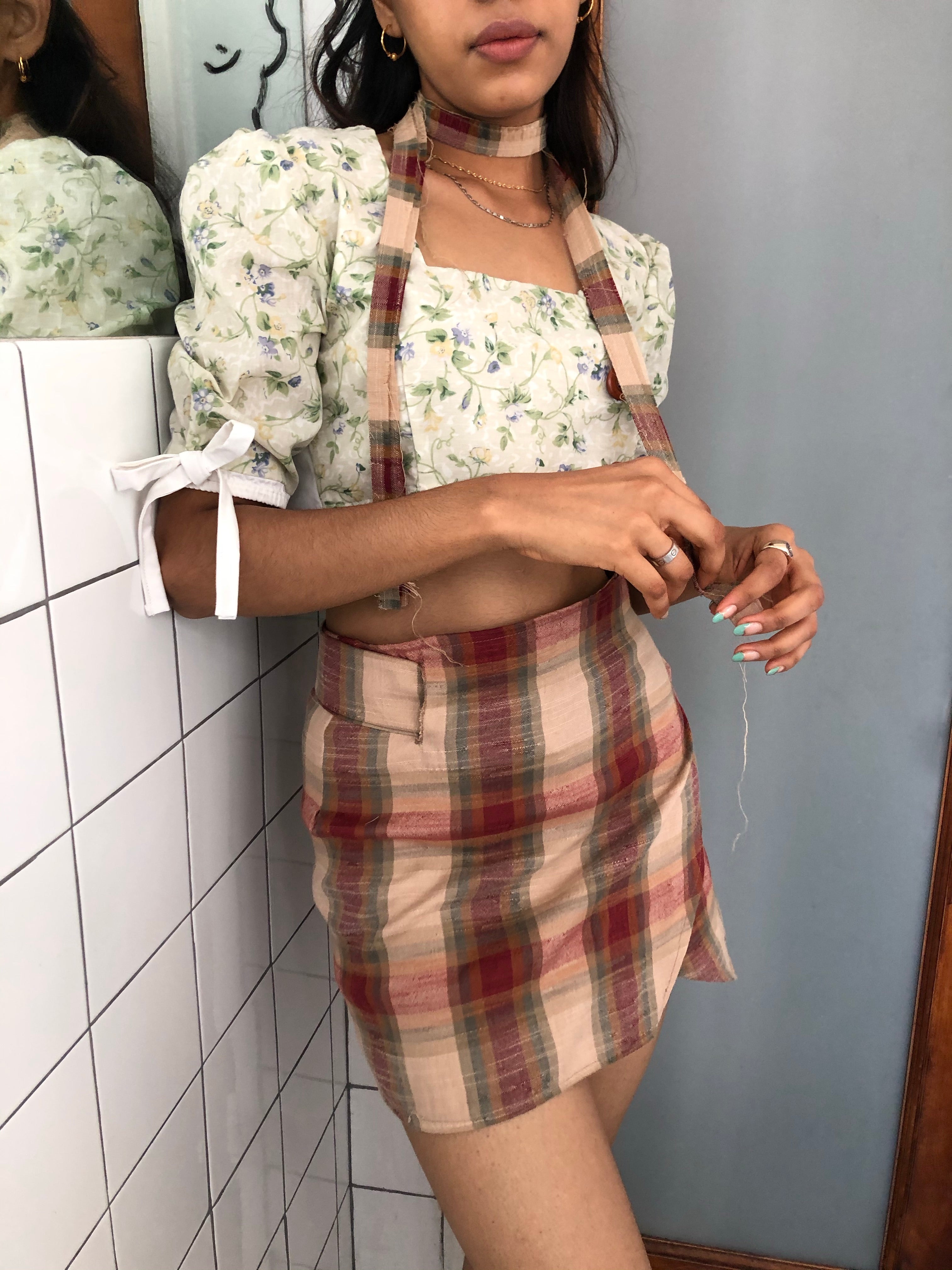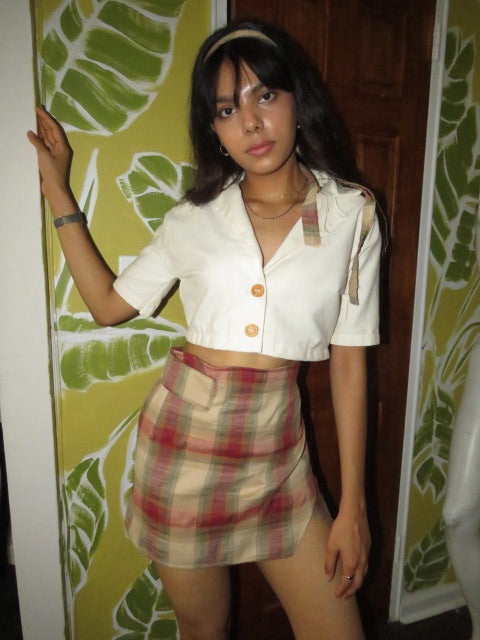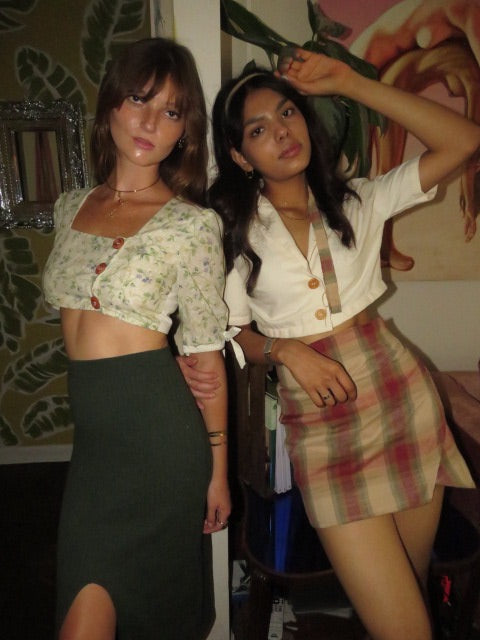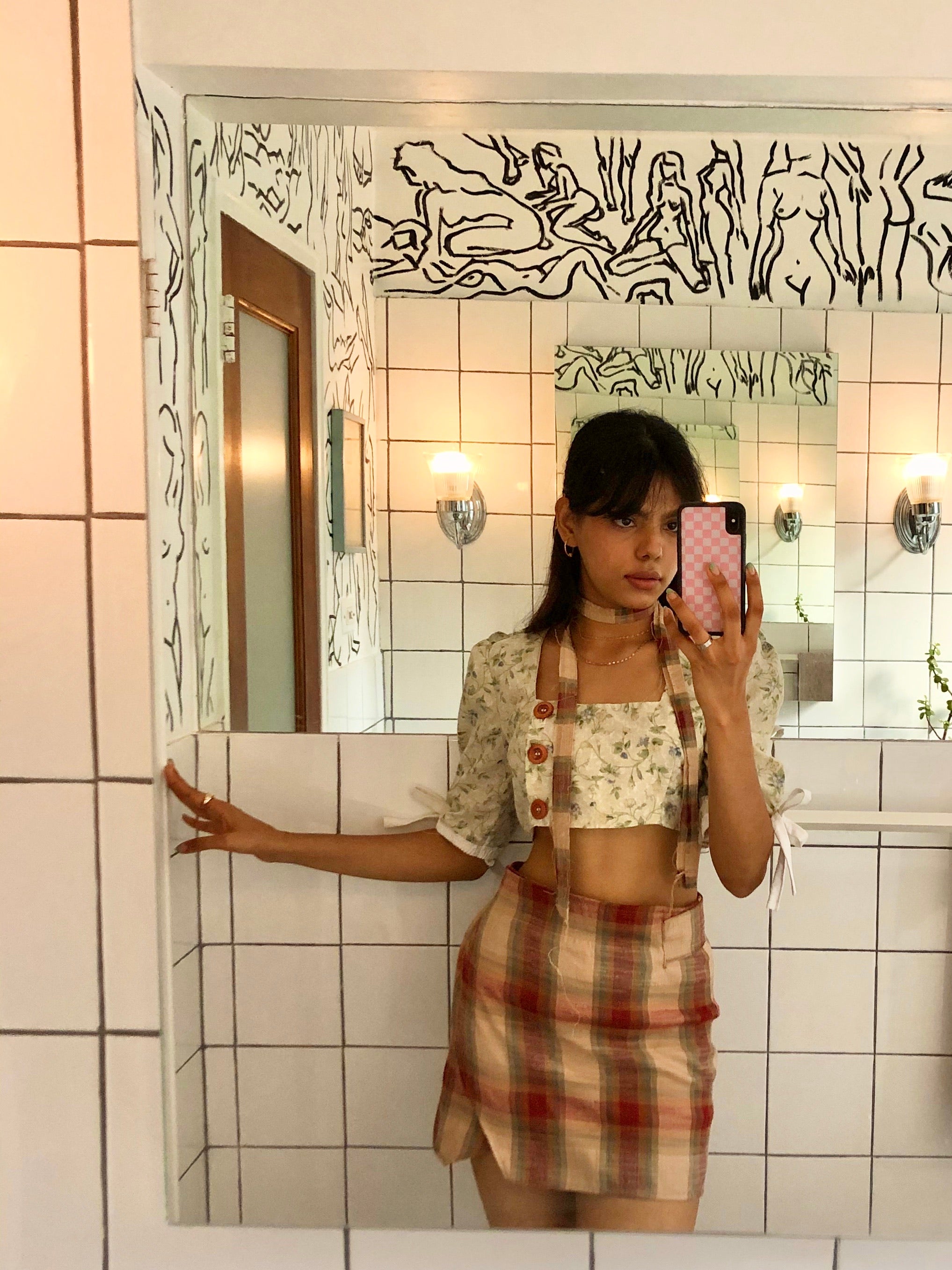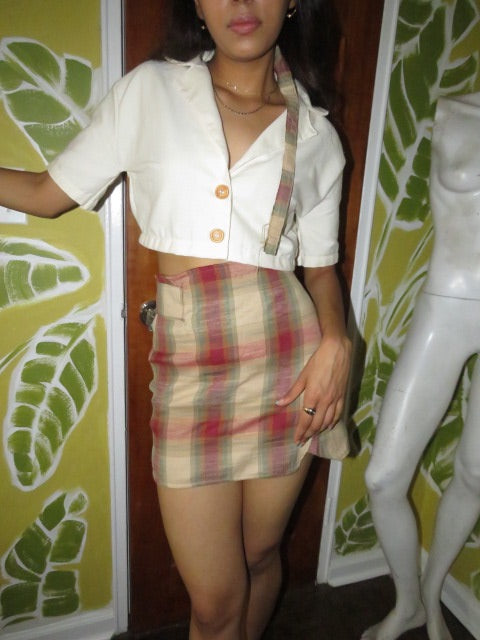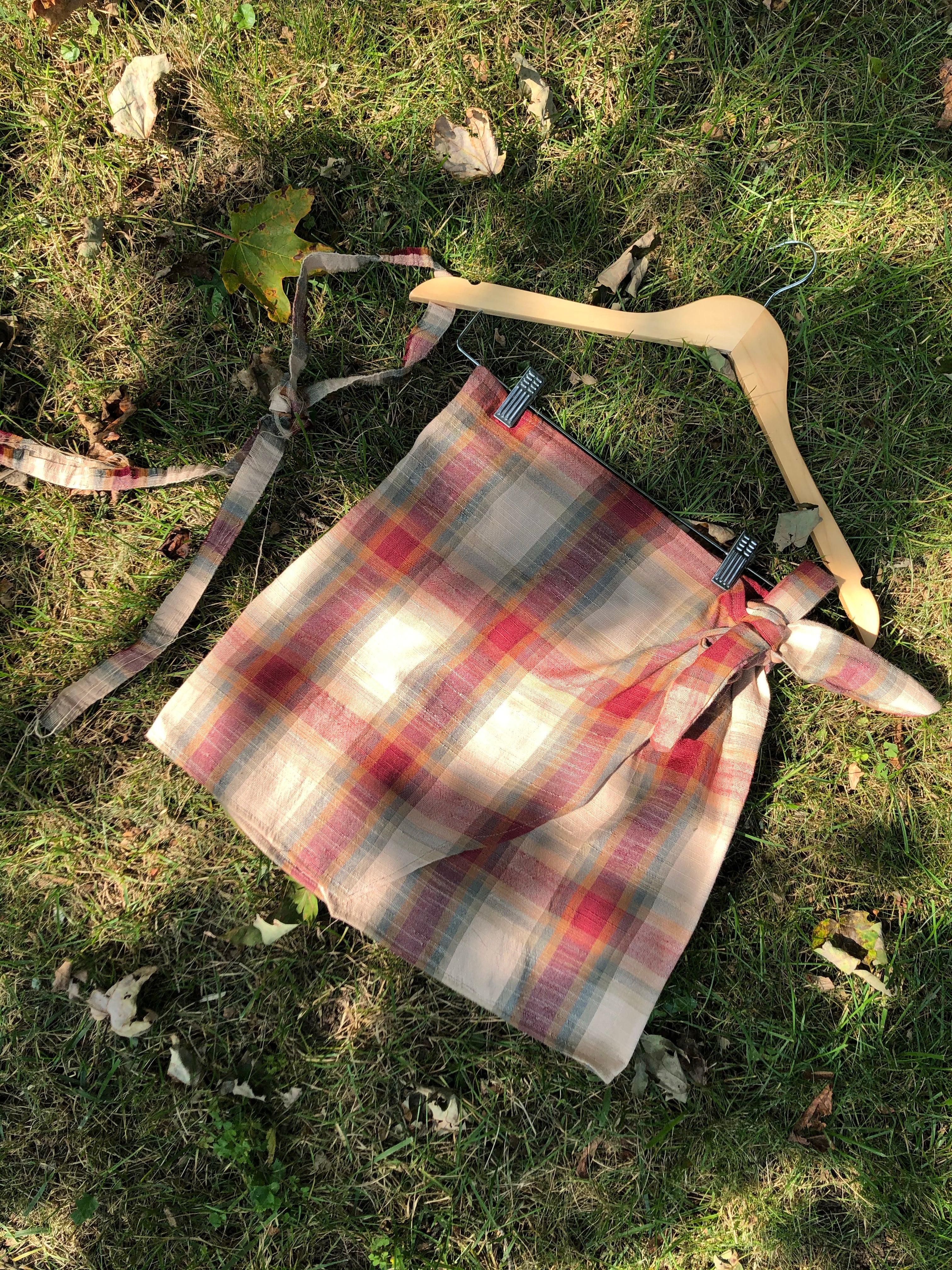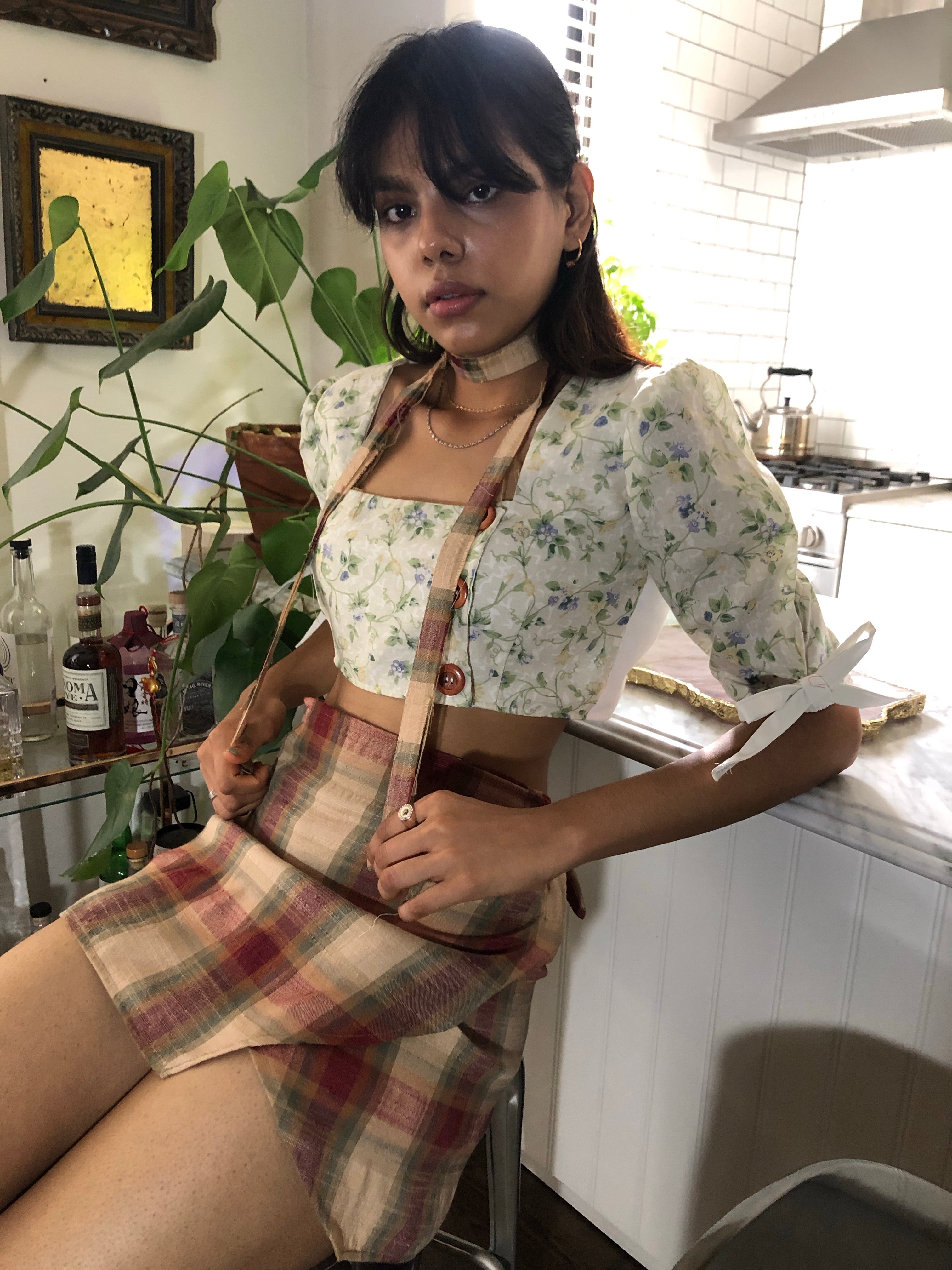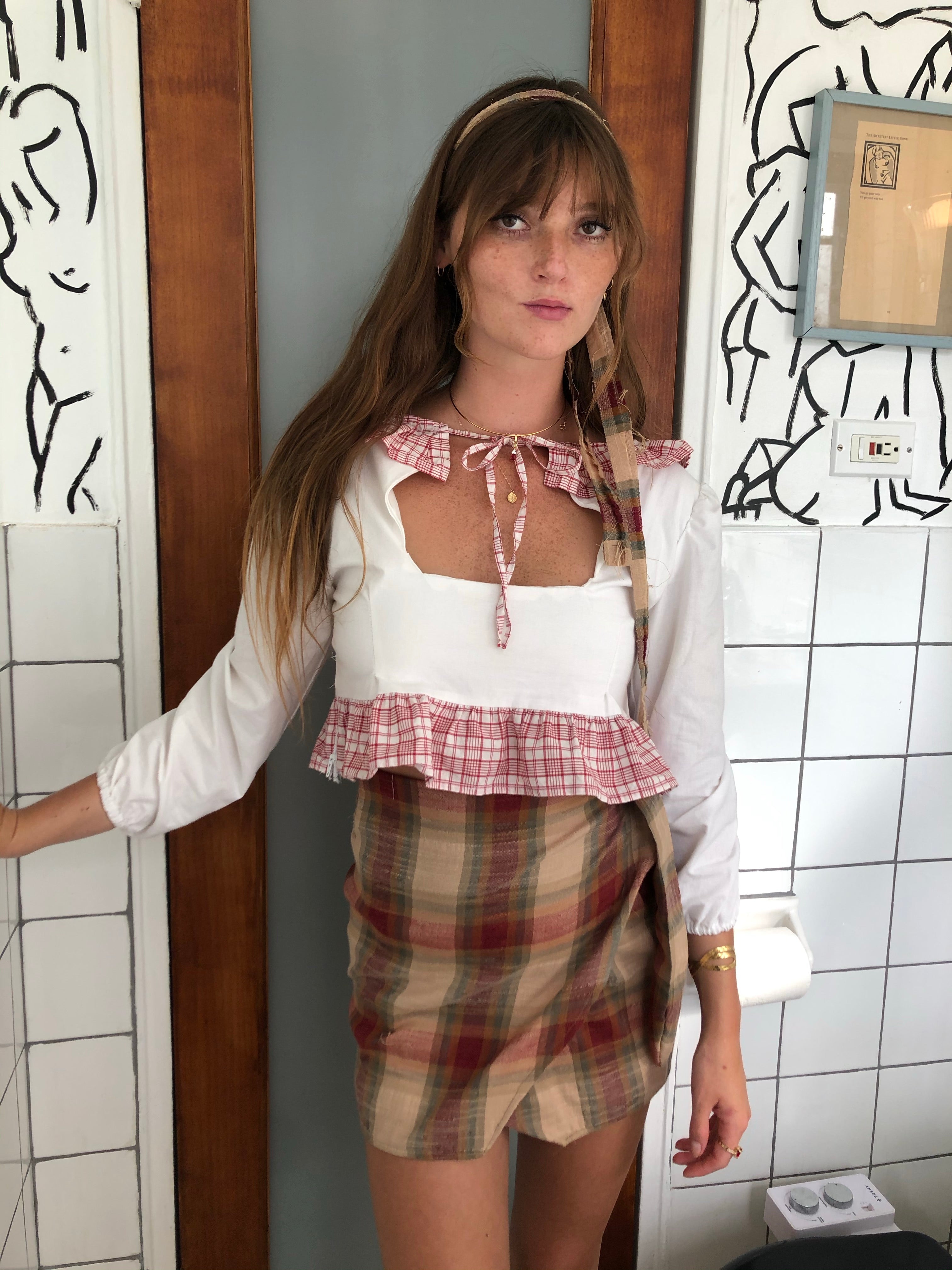 The Wrap Skirt Set- Fall Plaid Print
A dainty mini wrap skirt with matching tie entirely handmade from 100% recycled materials. Extremely limited quantities. Model Fahmida is 5'7 & wears a waist 27". 
Why I'm Special: 
 Flattering wrap style 
 Large ties 
 I come with a matching tie that can be worn as a neck tie or headband! 
I'm Made Out Of: 100% Recycled Cotton
Delicately Hand-Made By: Nicola
Hand Made in: USA
Hours of Production: 3
Wear Me to:
A Date
Brunch 
Beach 
Picnic 
Pair Me with:
The Modern Victorian Blouse 
A turtleneck sweater  
A classic white t shirt 
A bikini top 
An oversized work shirt