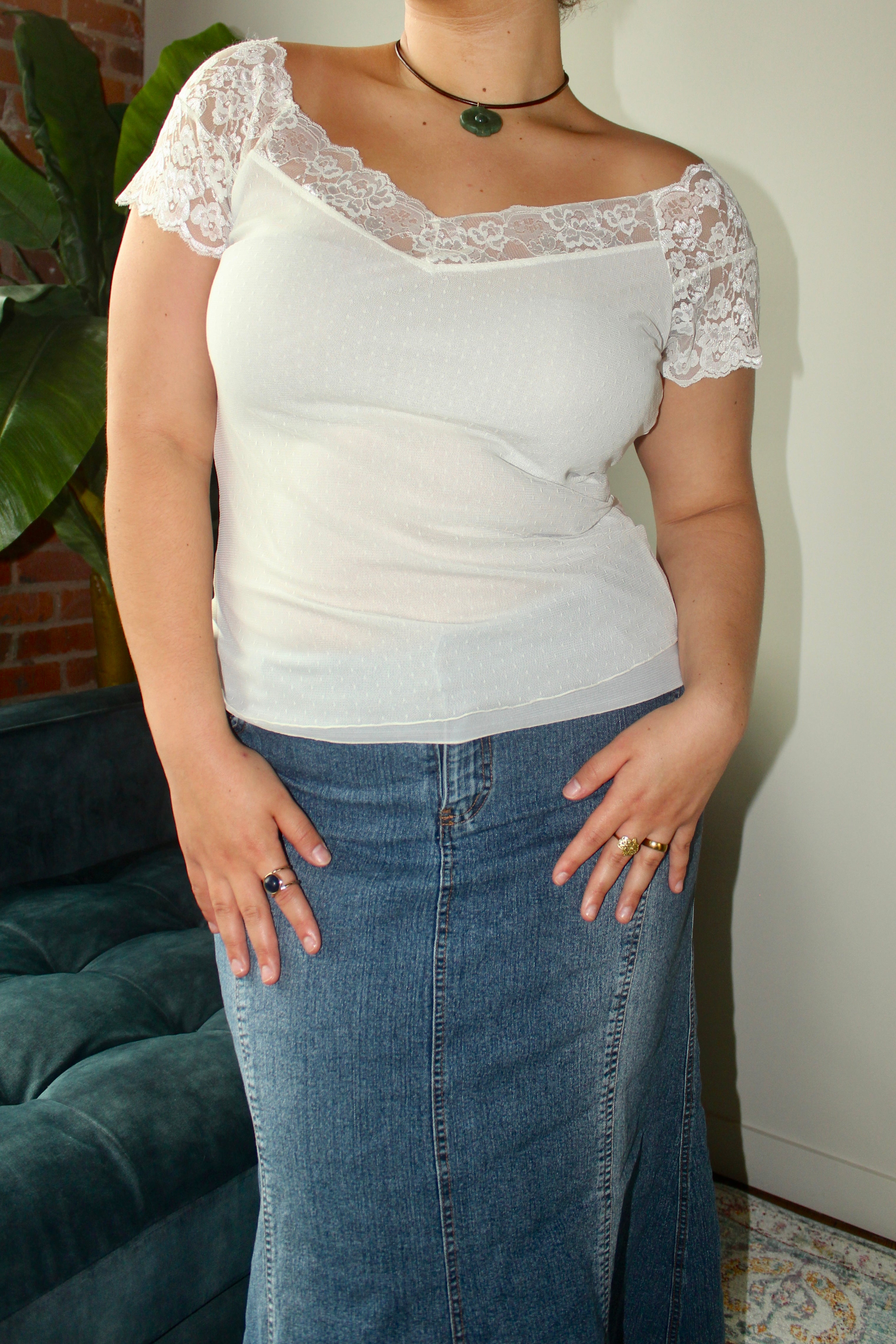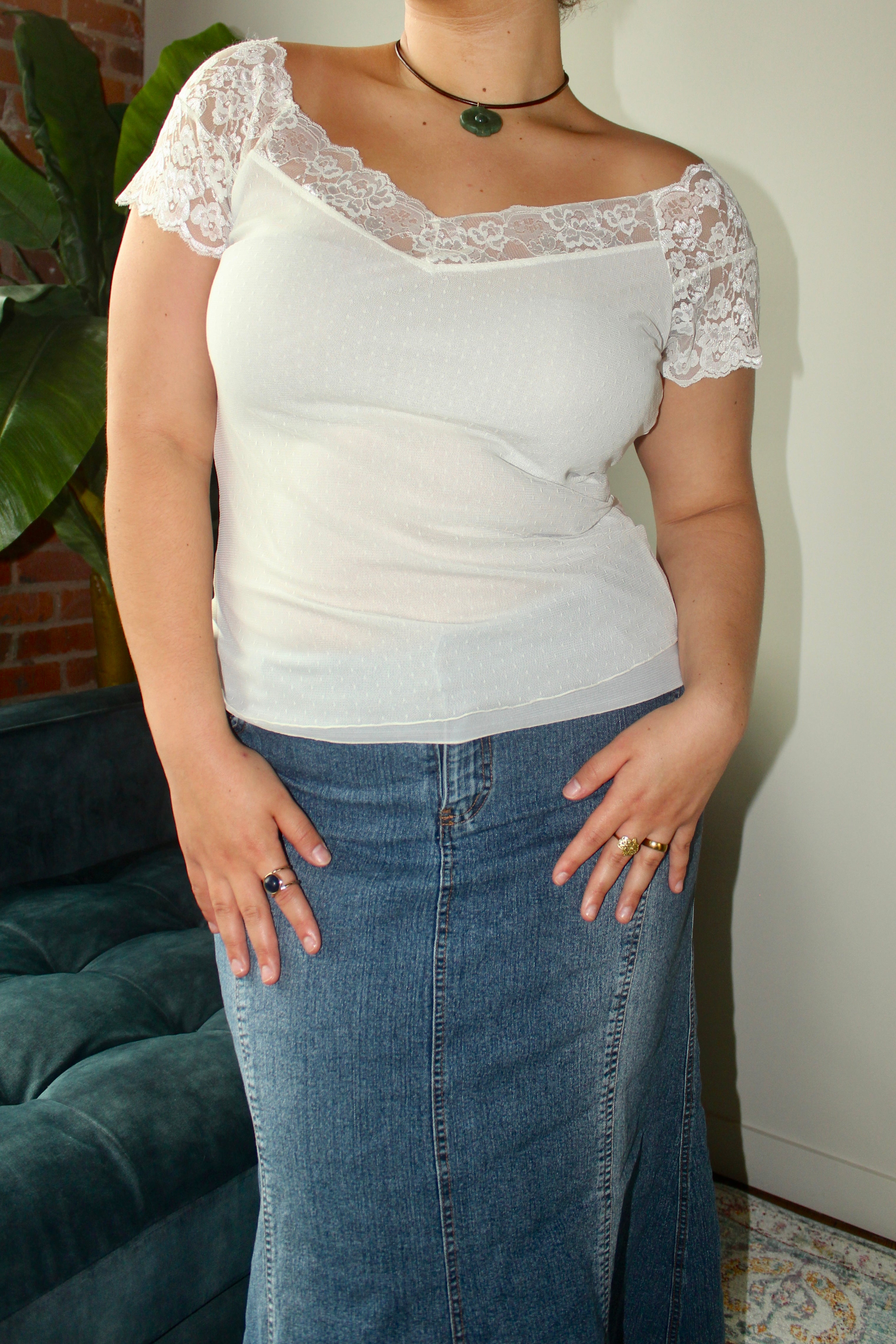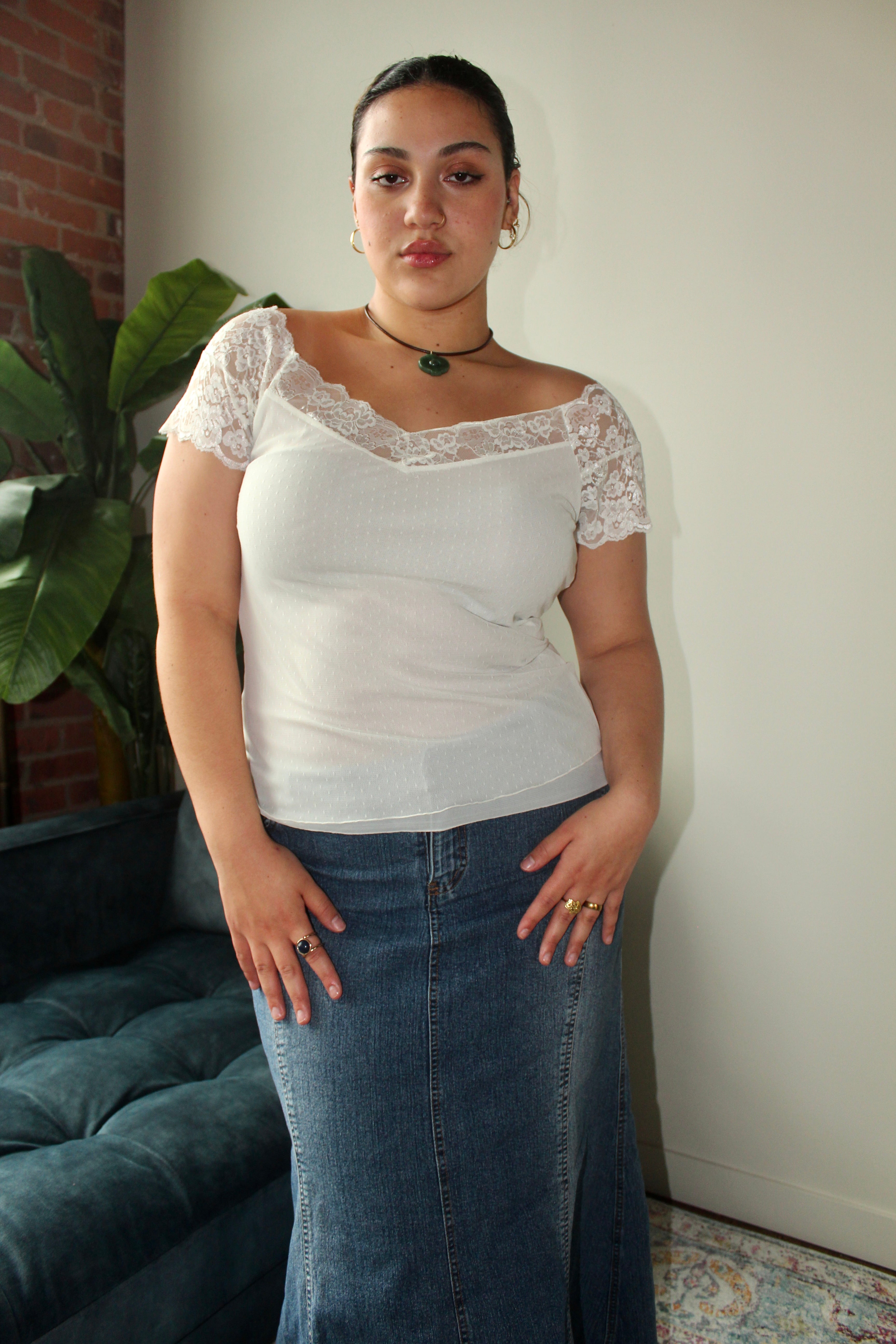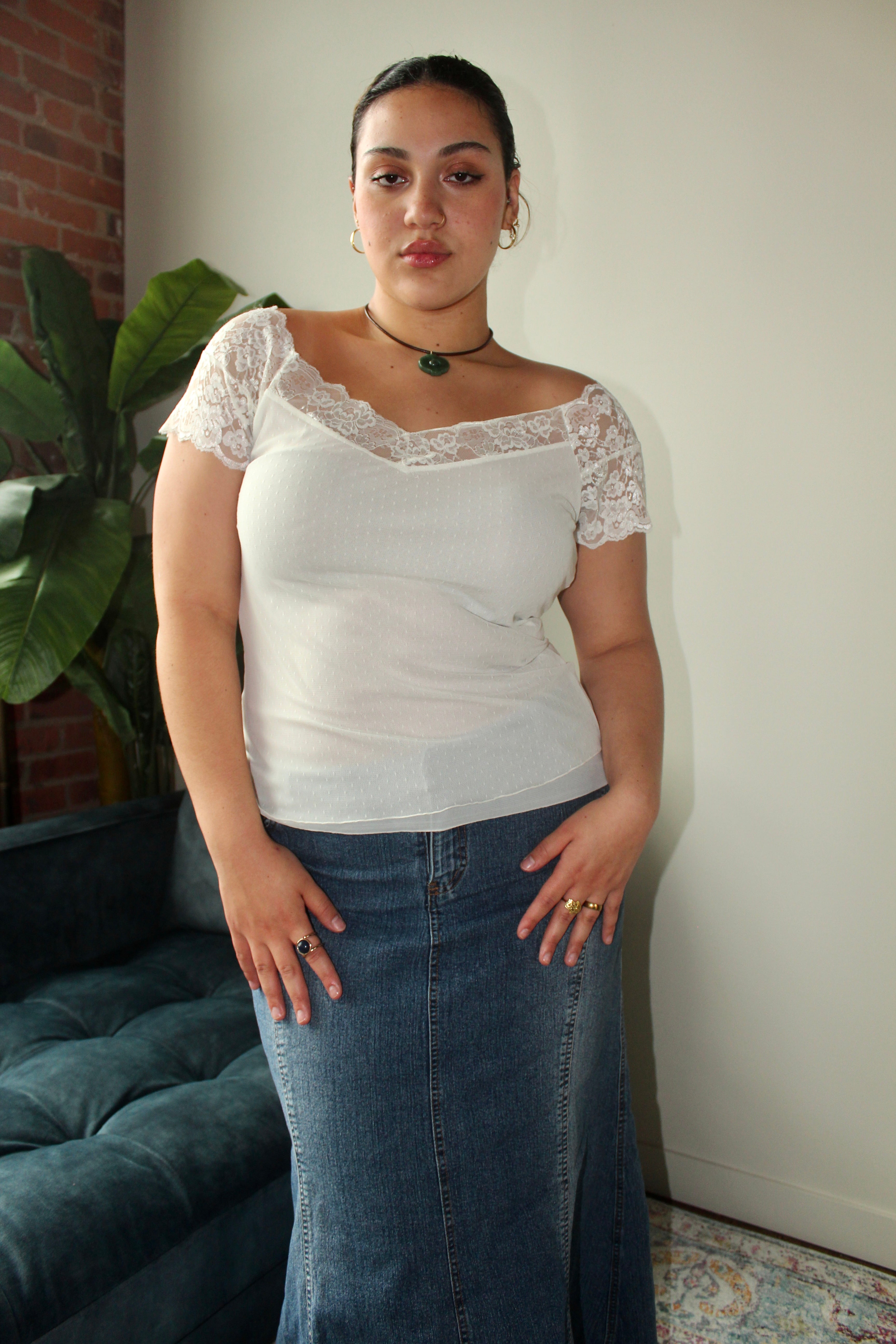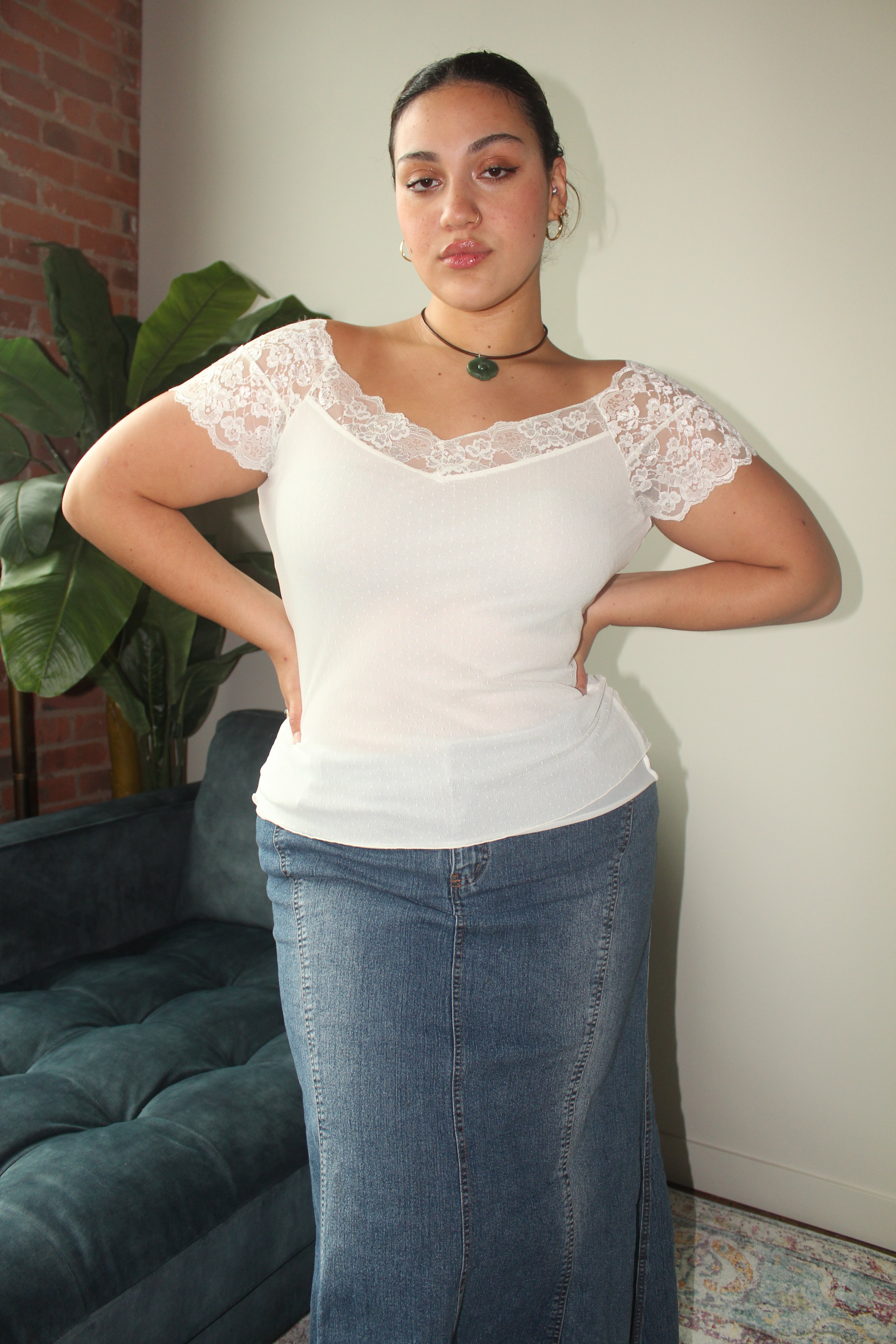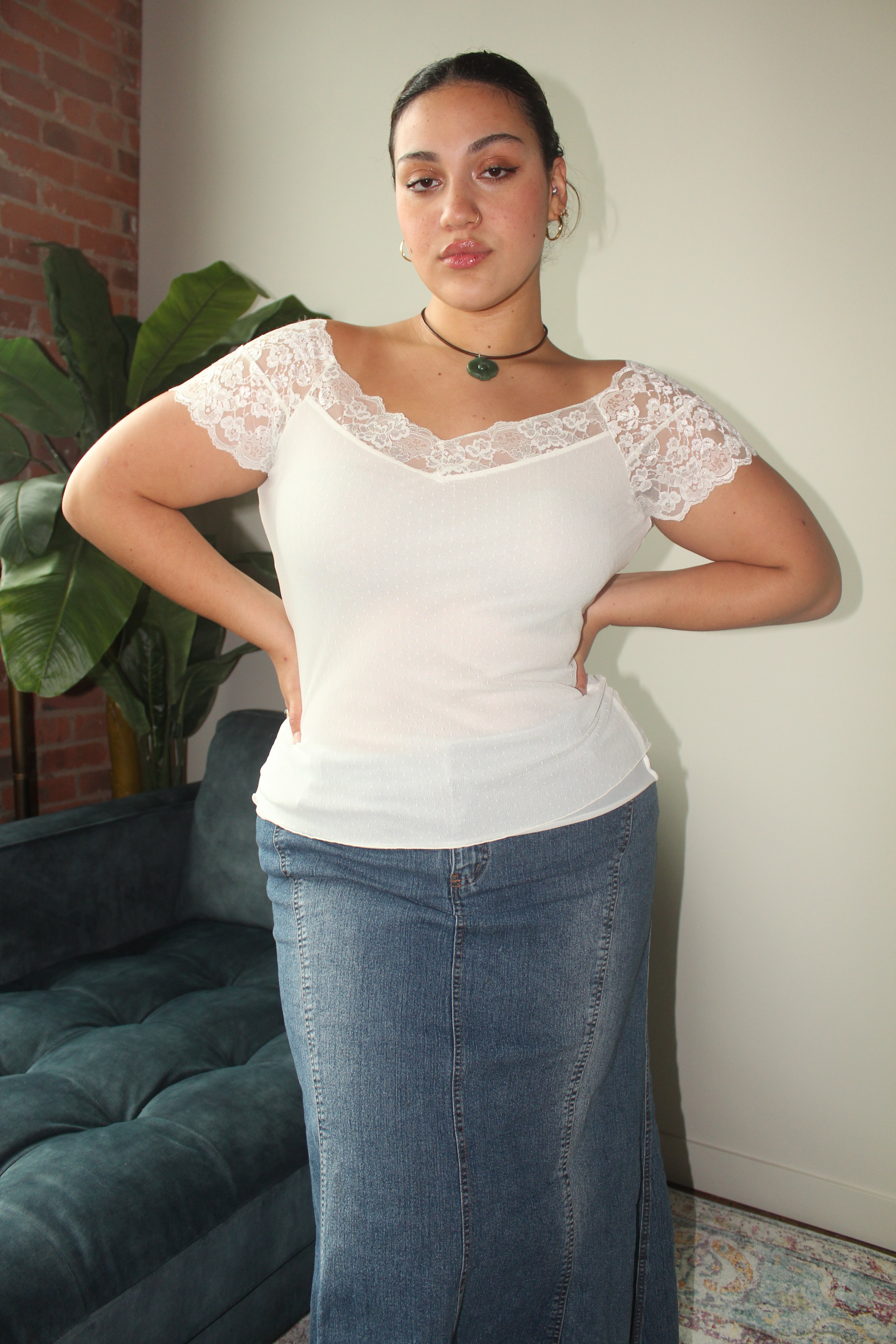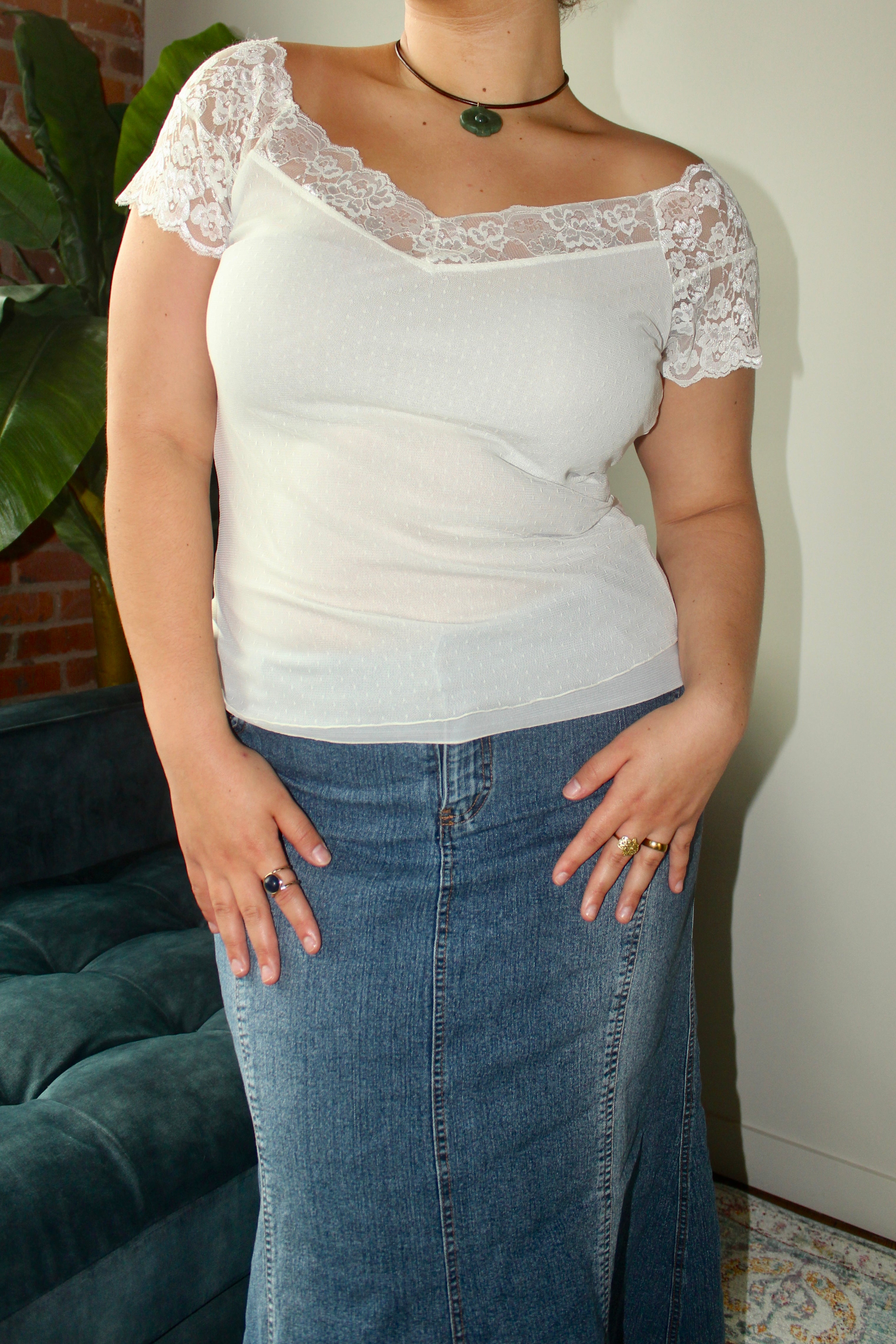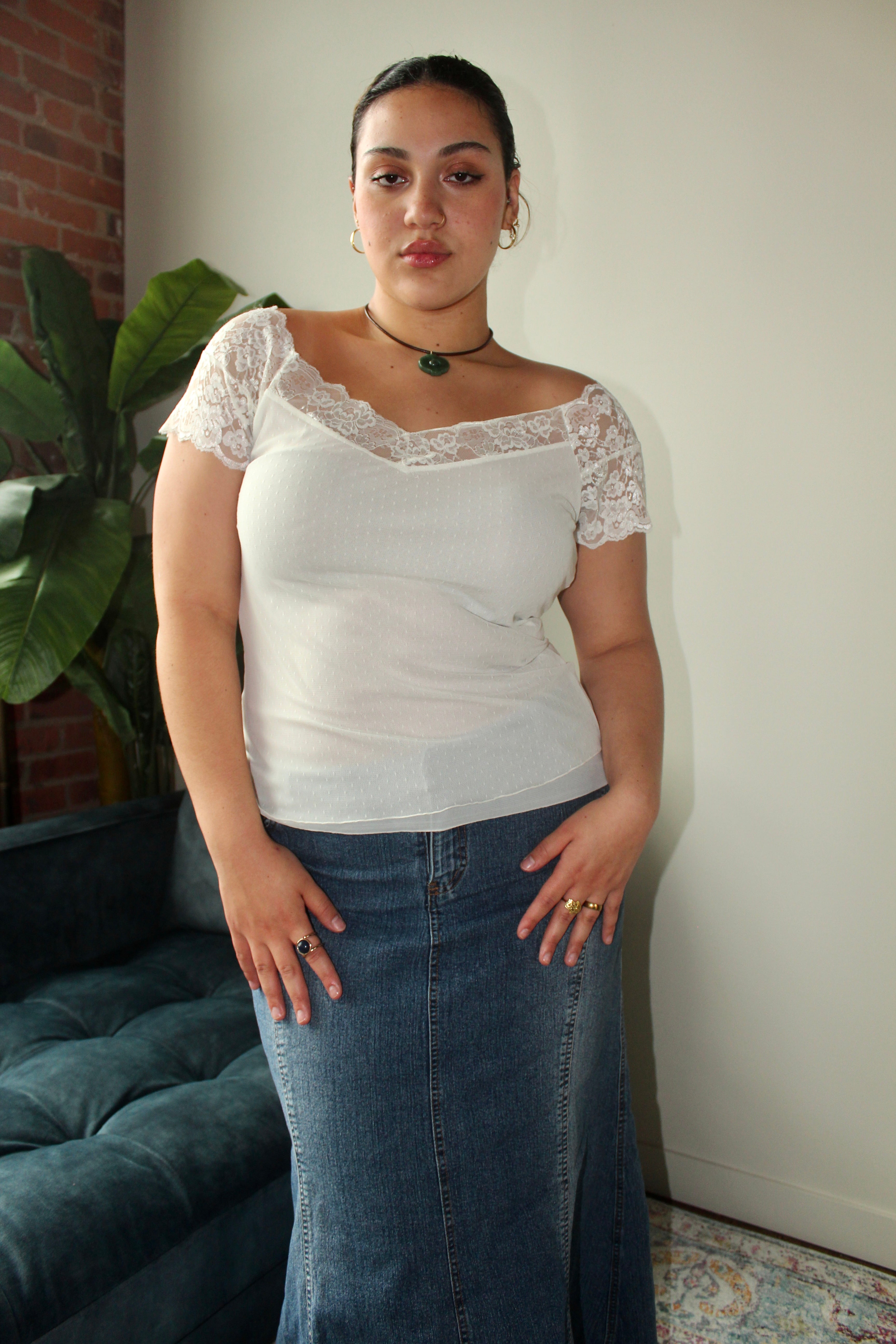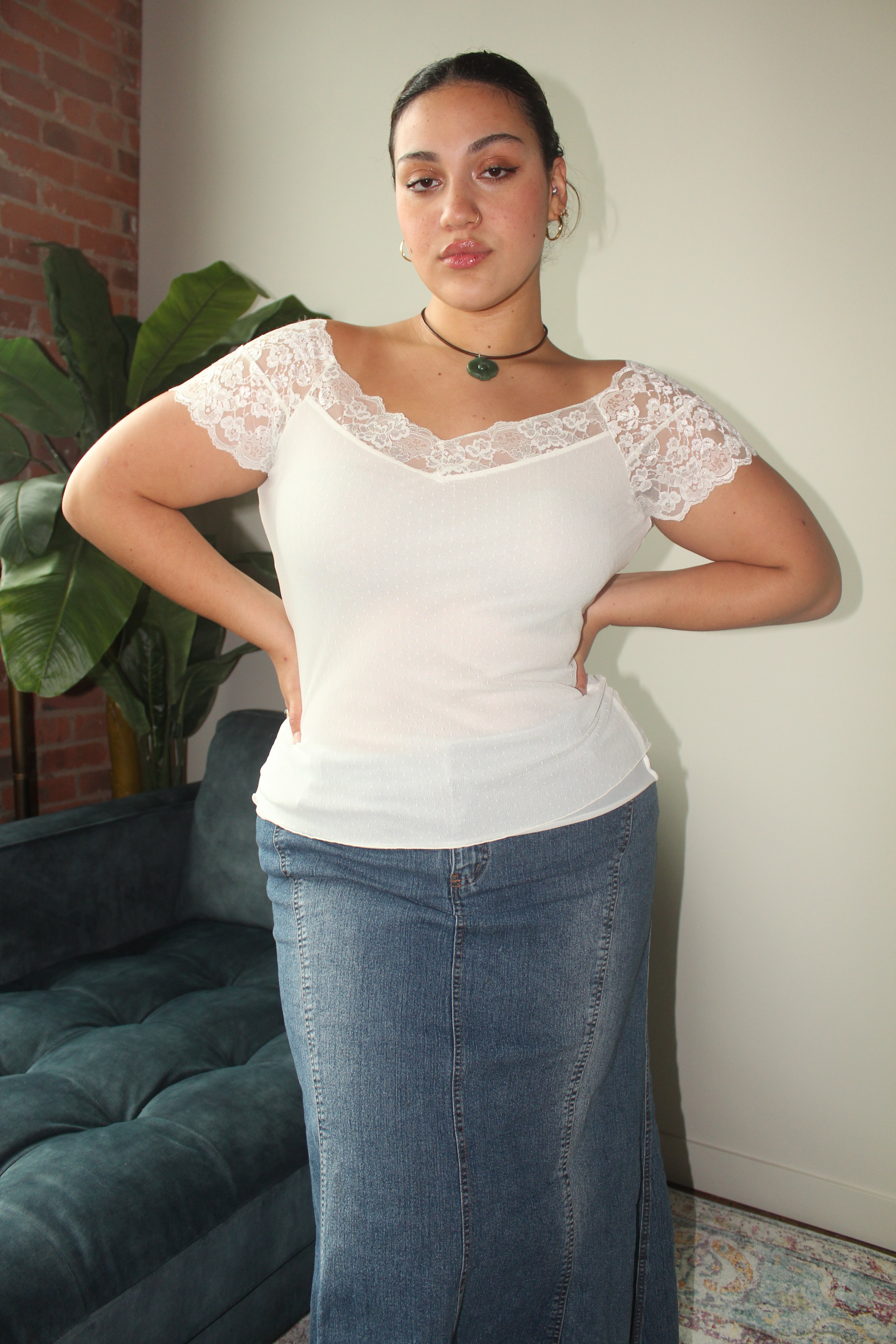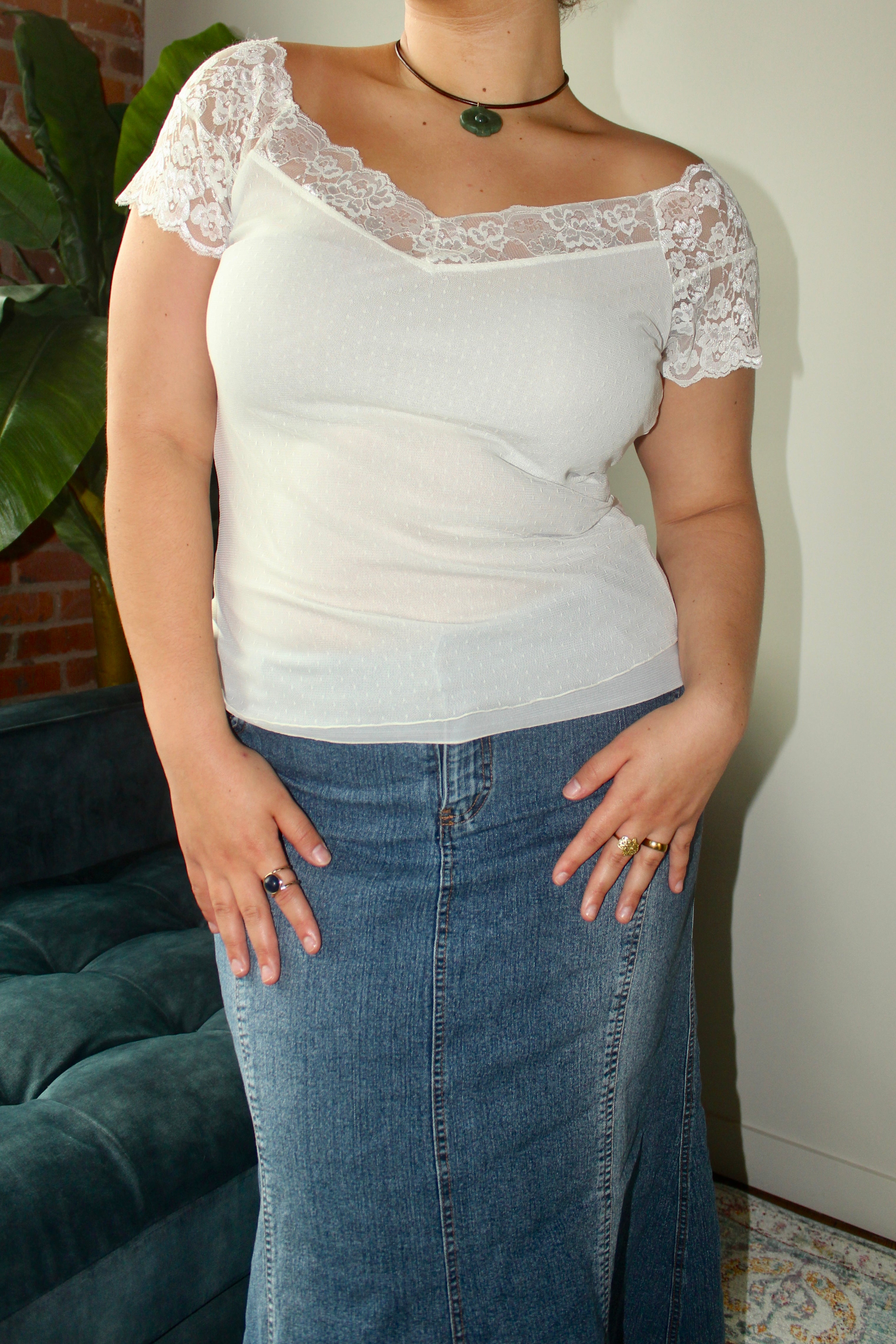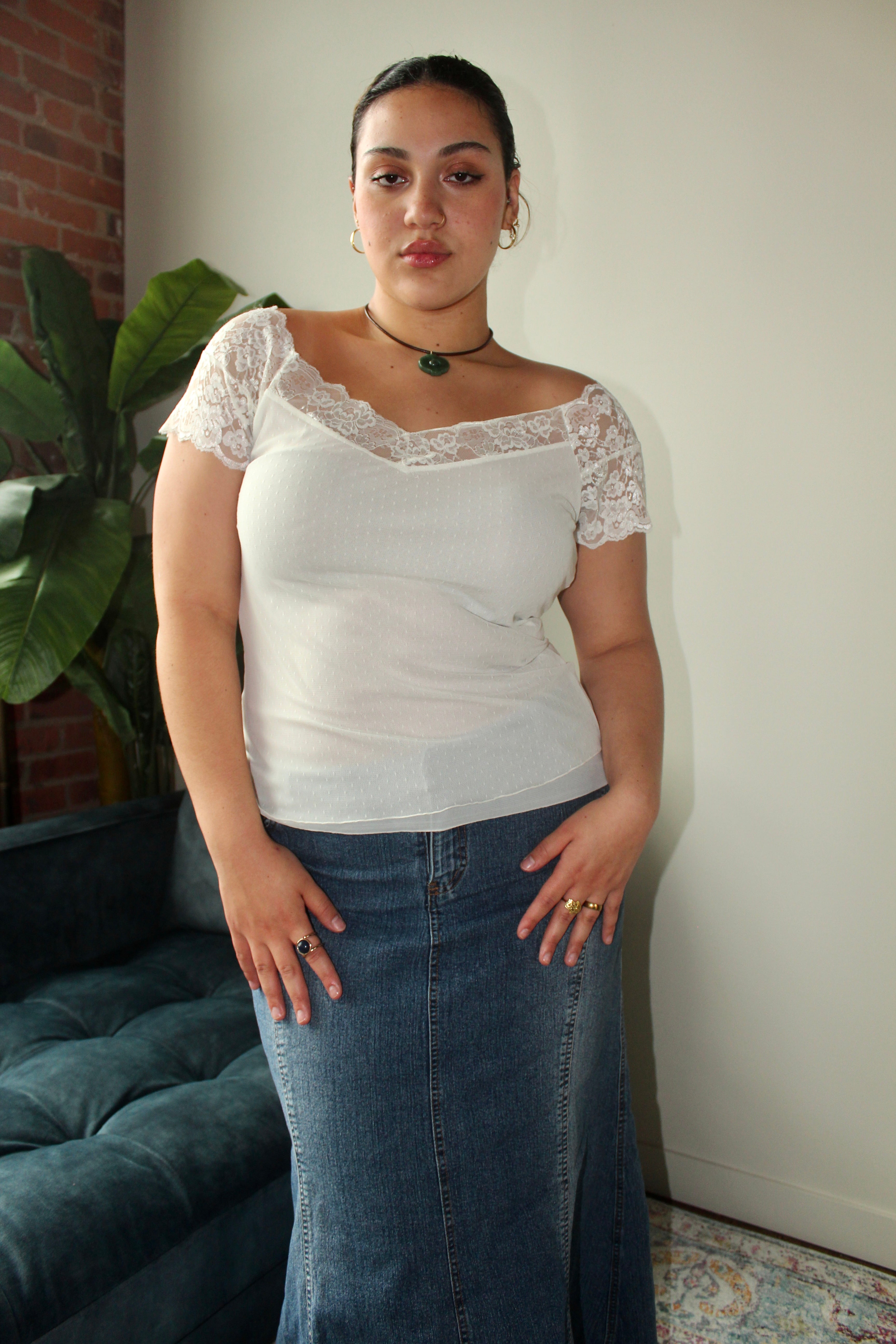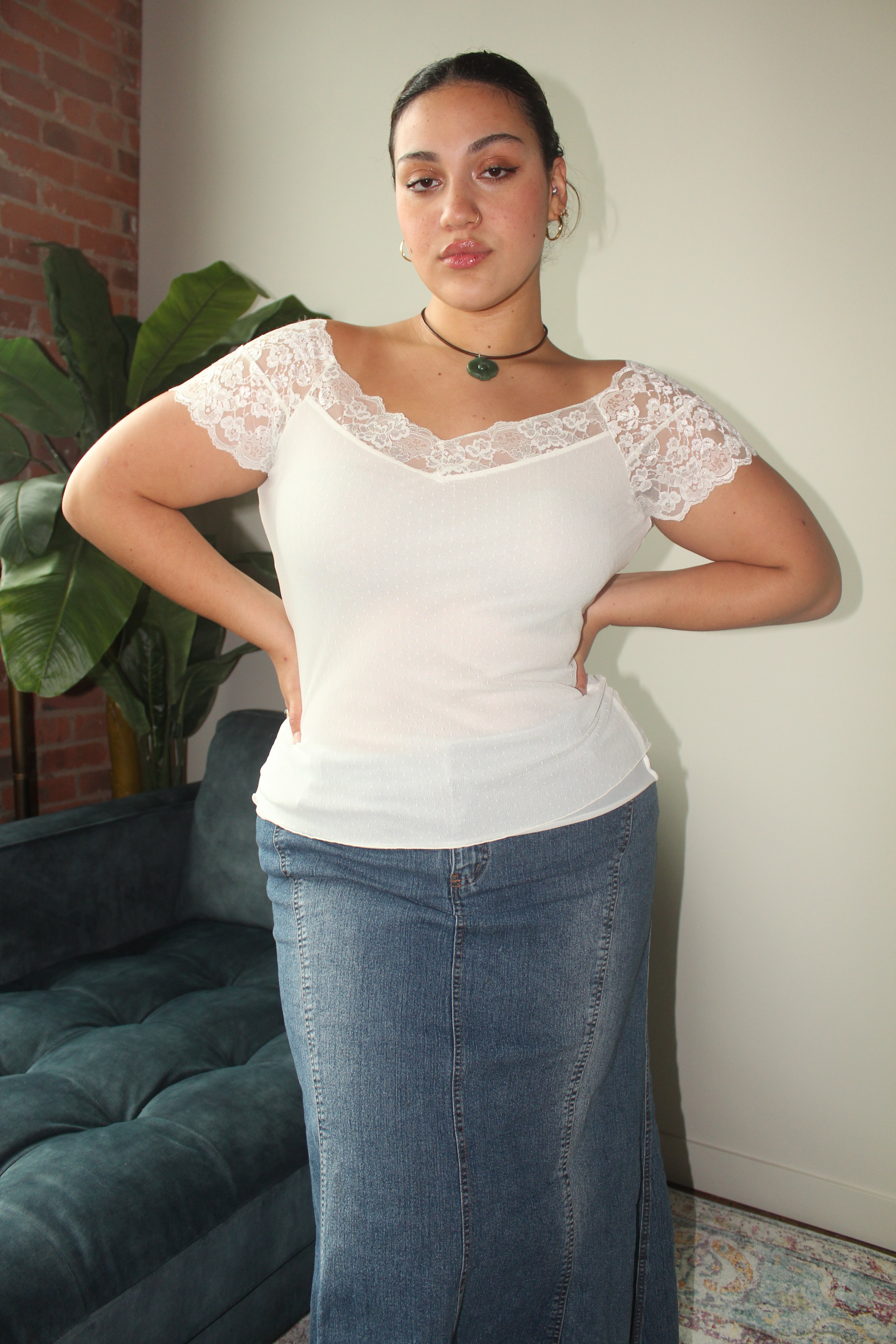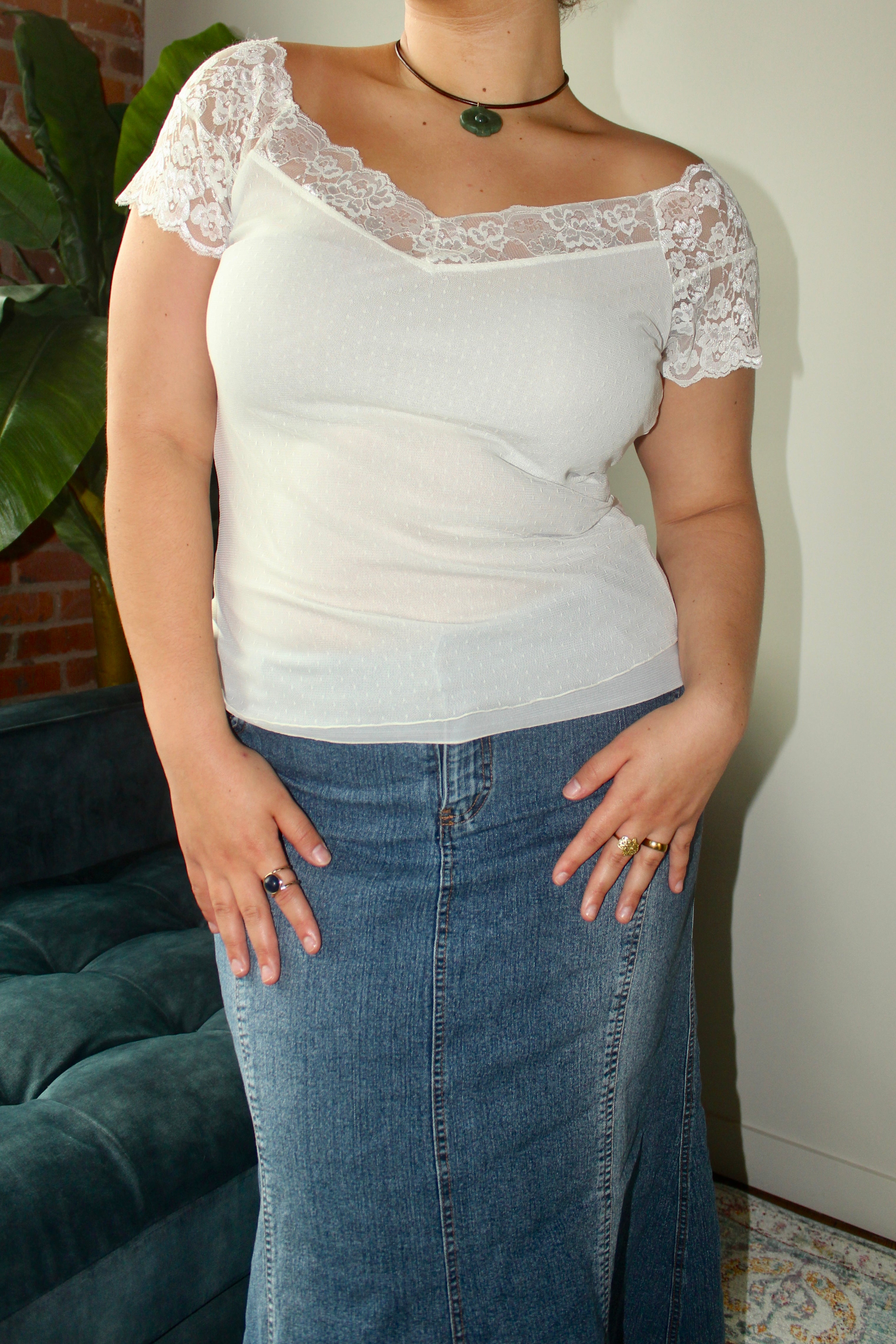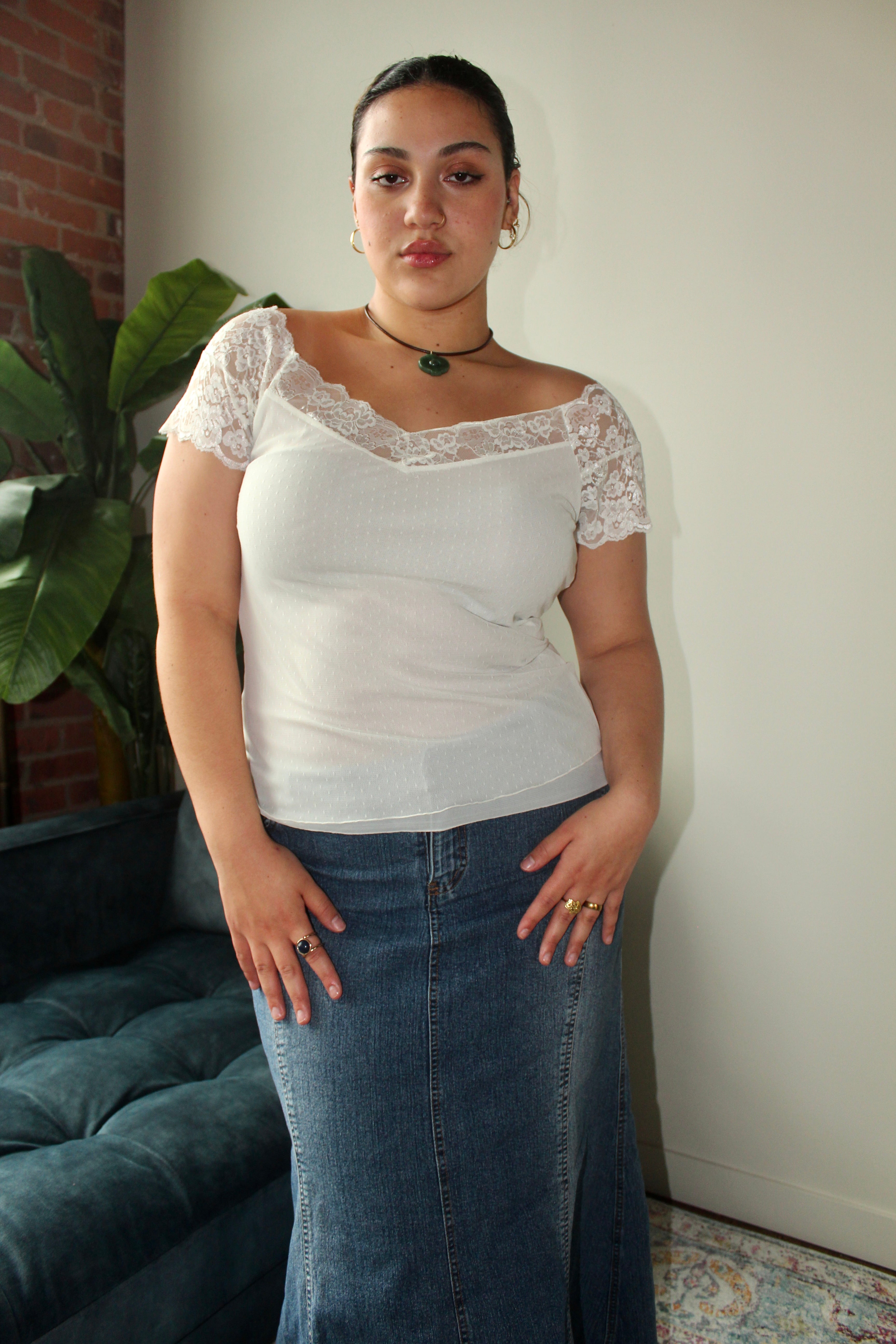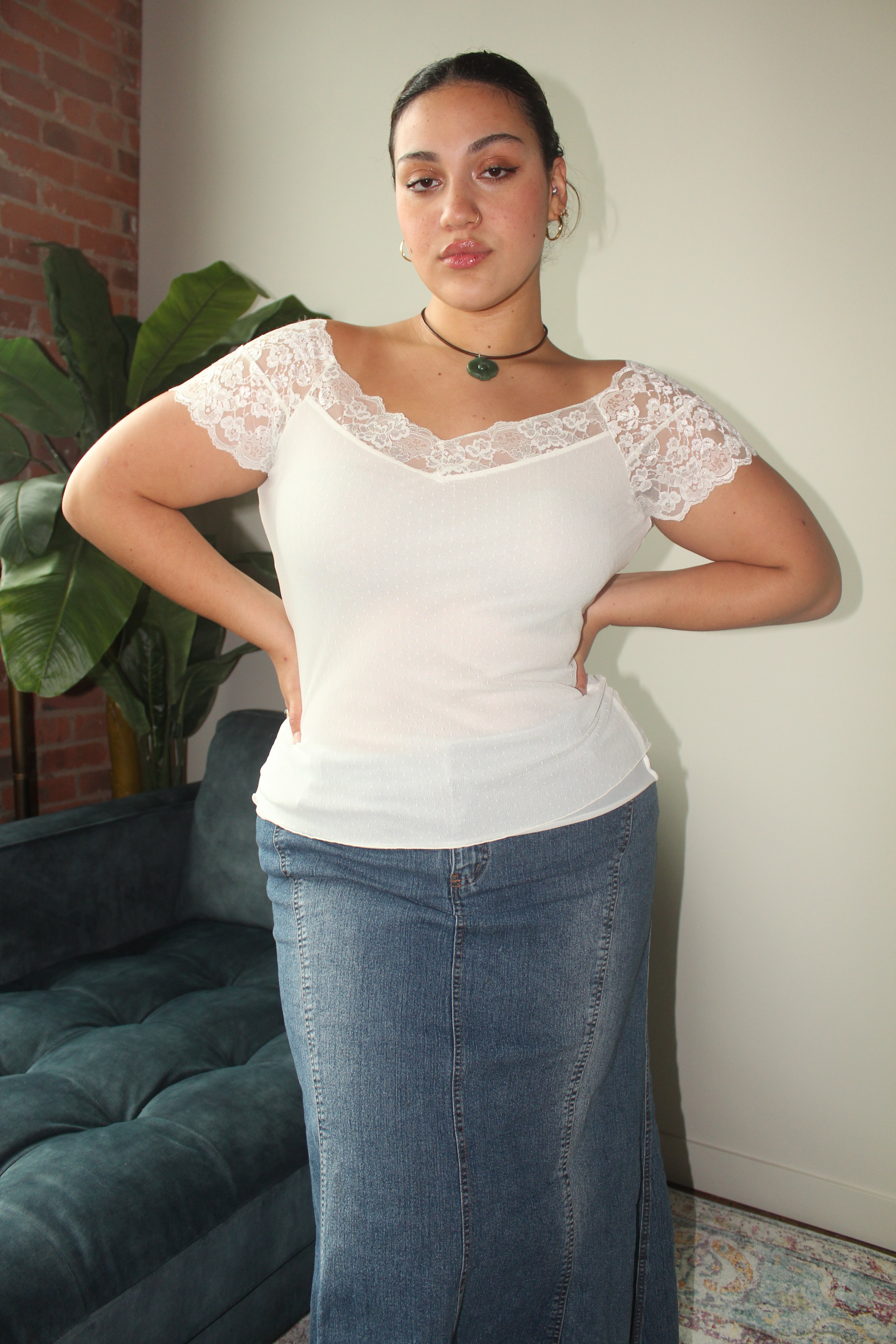 Vintage 90s Dainty Lace Knit Top (L)
Precious vintage short sleeve top with lace trimming. 
Size/Fit:
Model is 5'6 and a size Large. Her shoulders are 18 inches wide, her waist is 34.5 inches around with 45 inch hips. 42 inch chest. 
The top

 

fits her perfectly
Will fit sizes large best. 
Measurements: 
Bust: 38-39 inches 
Length: 24 inches flat
Material: nylon