Hello! Welcome :) Flat rate shipping of $6.95 on all orders in the US.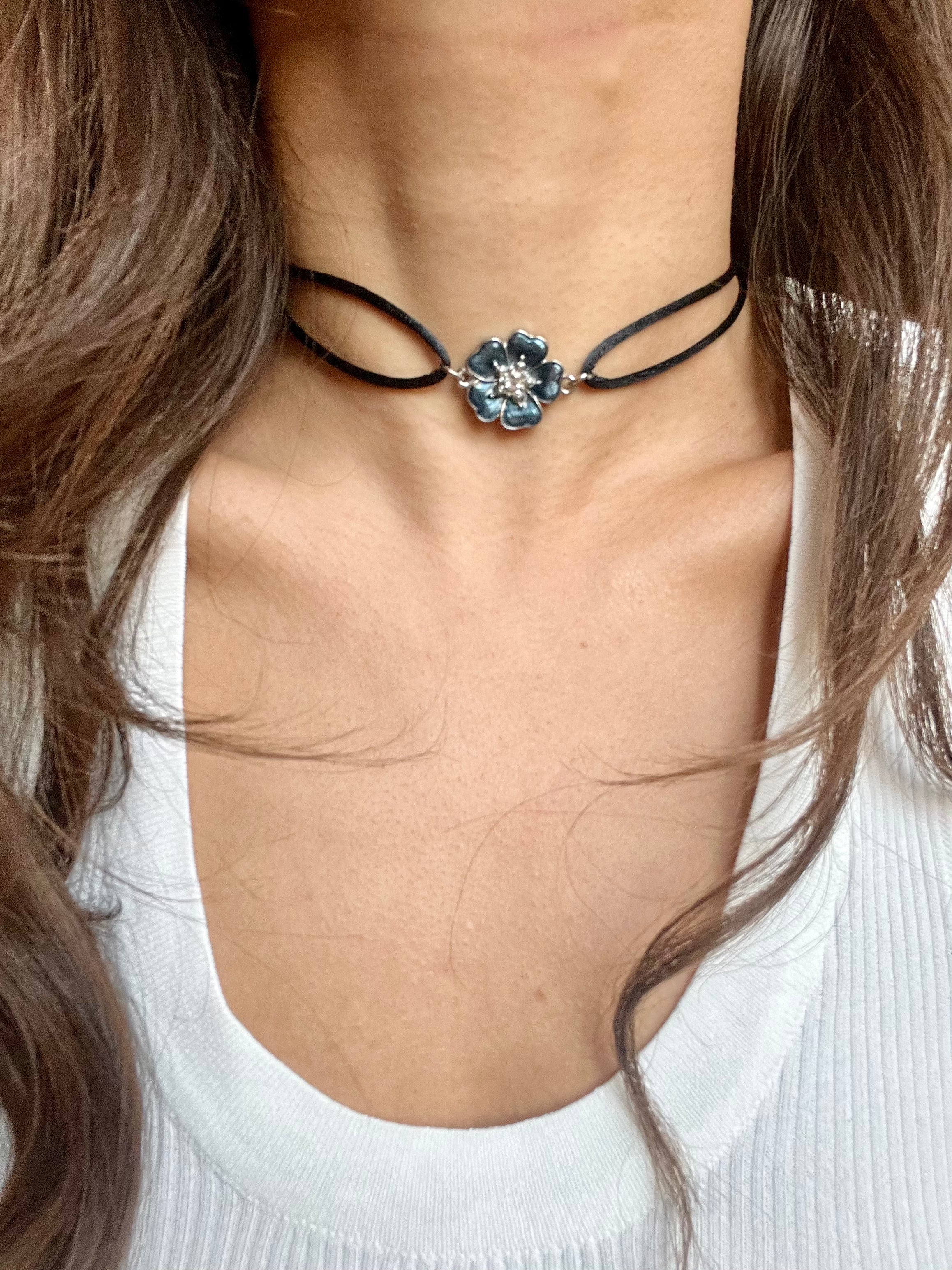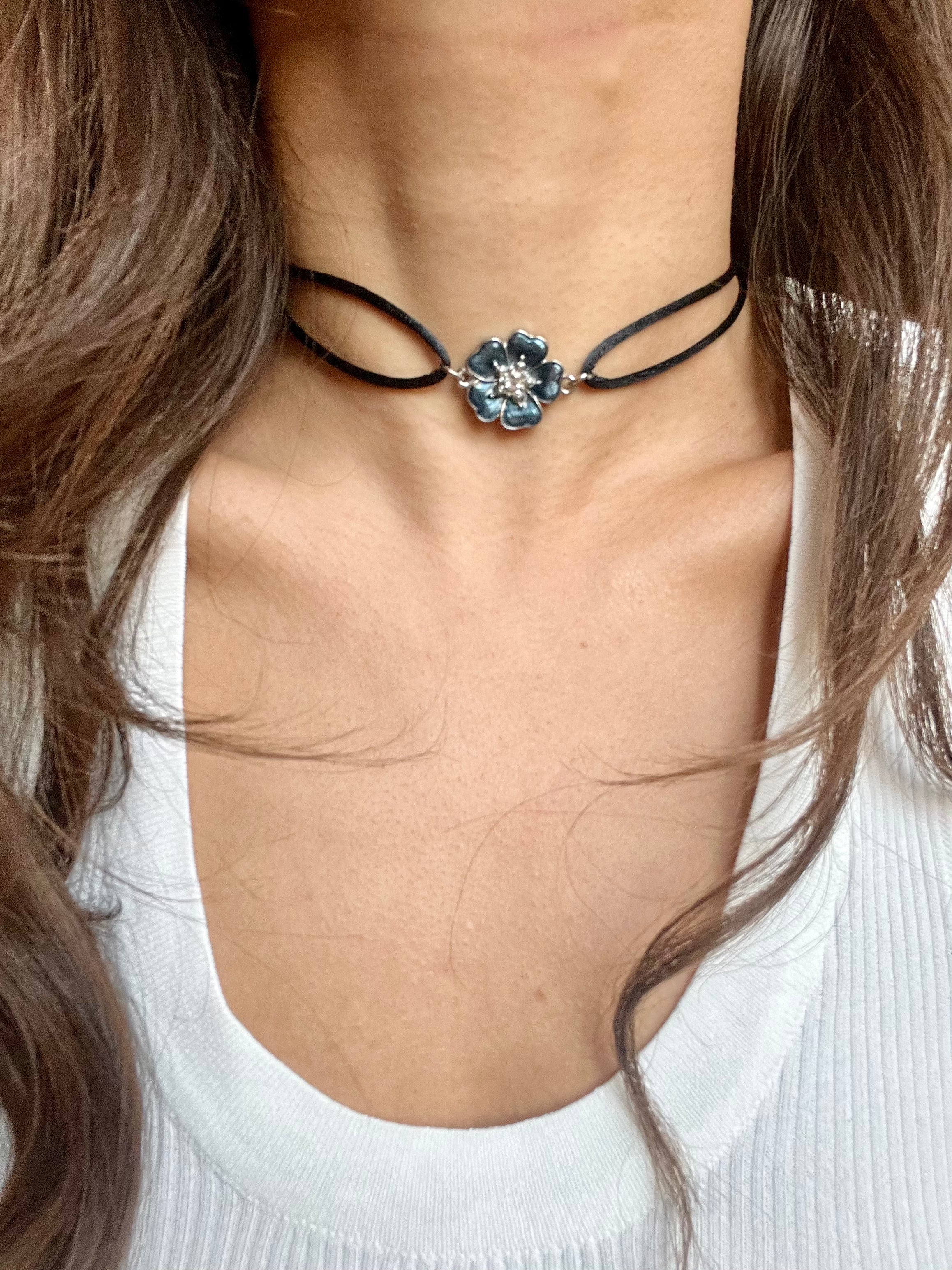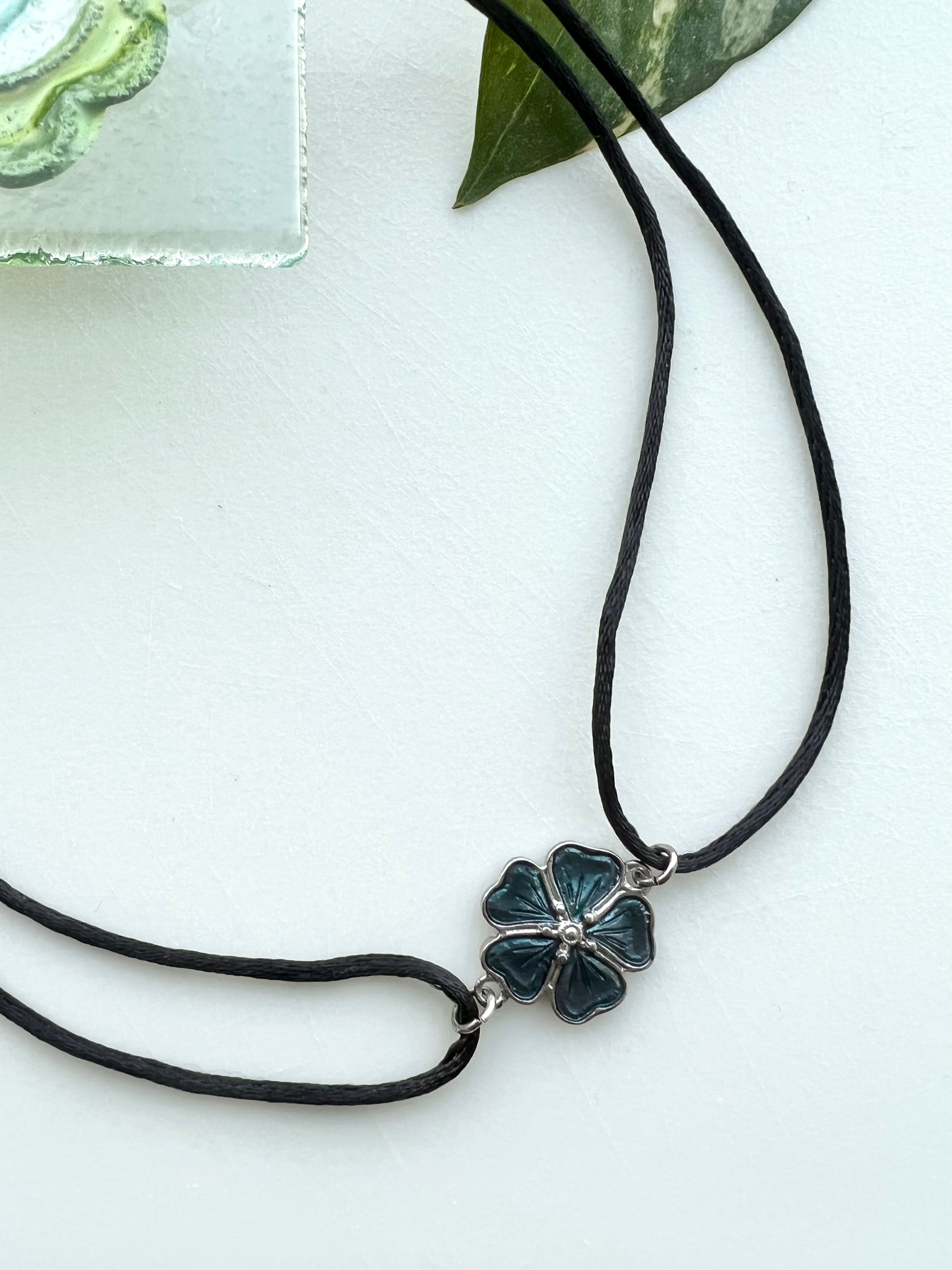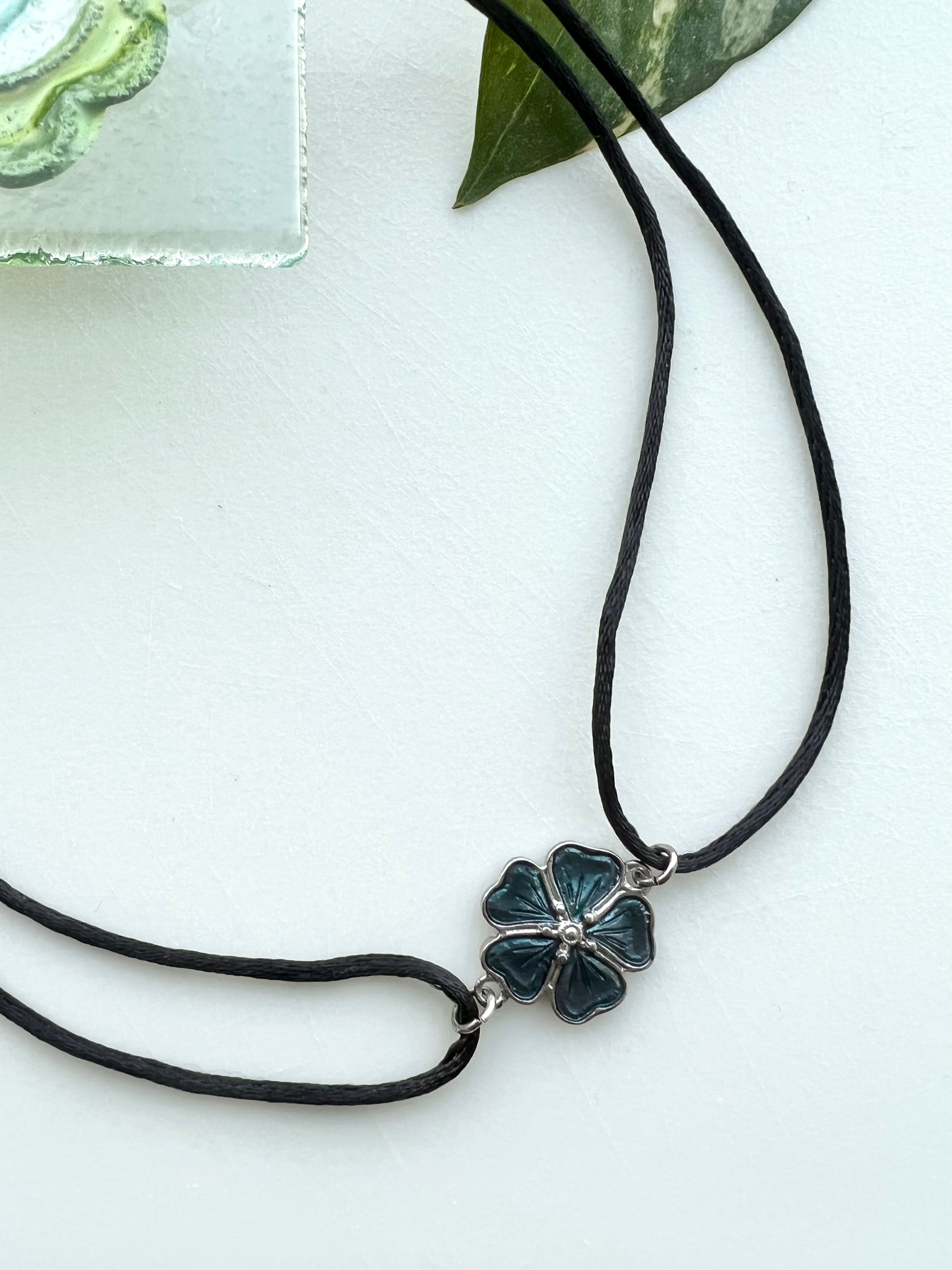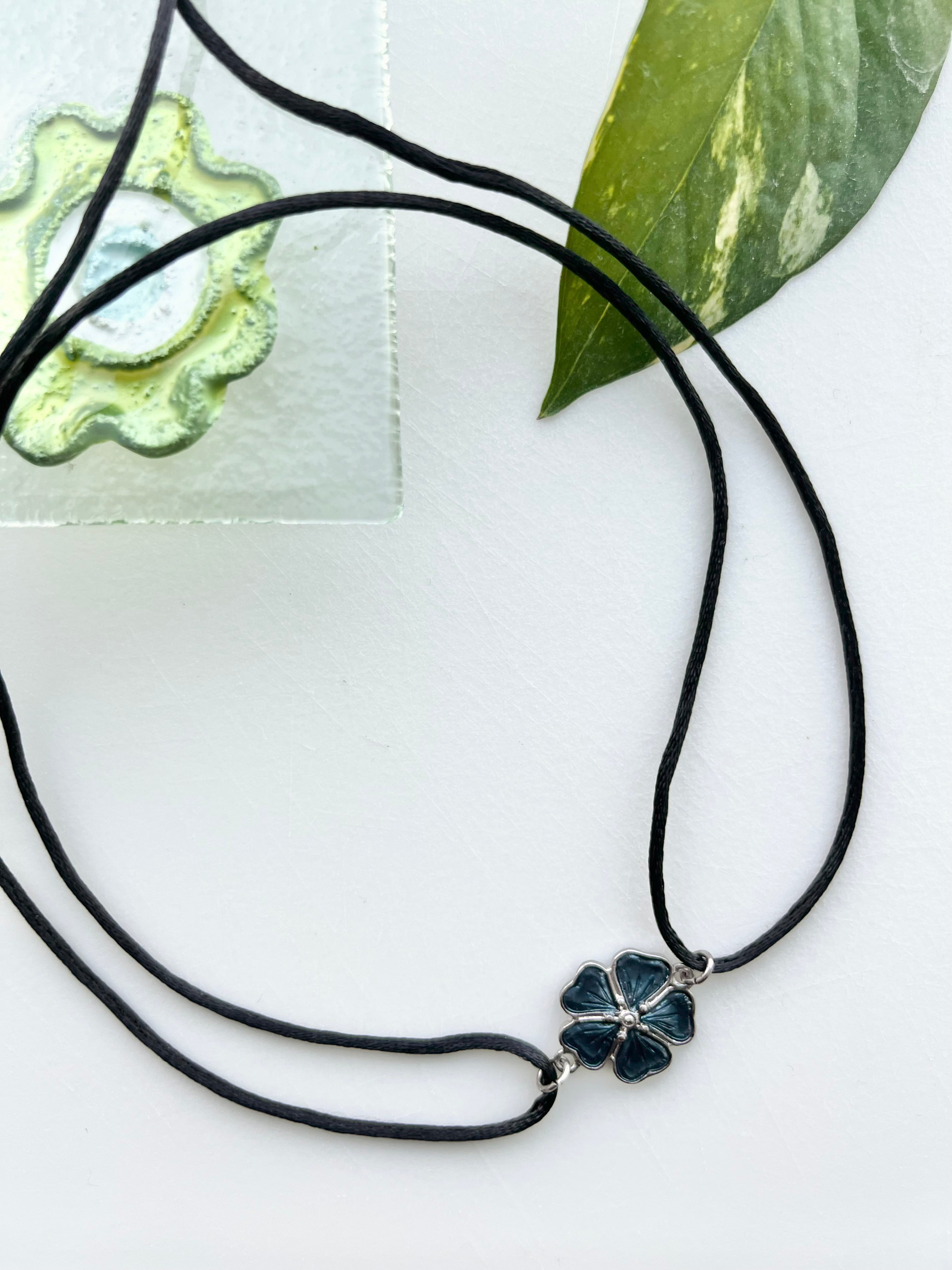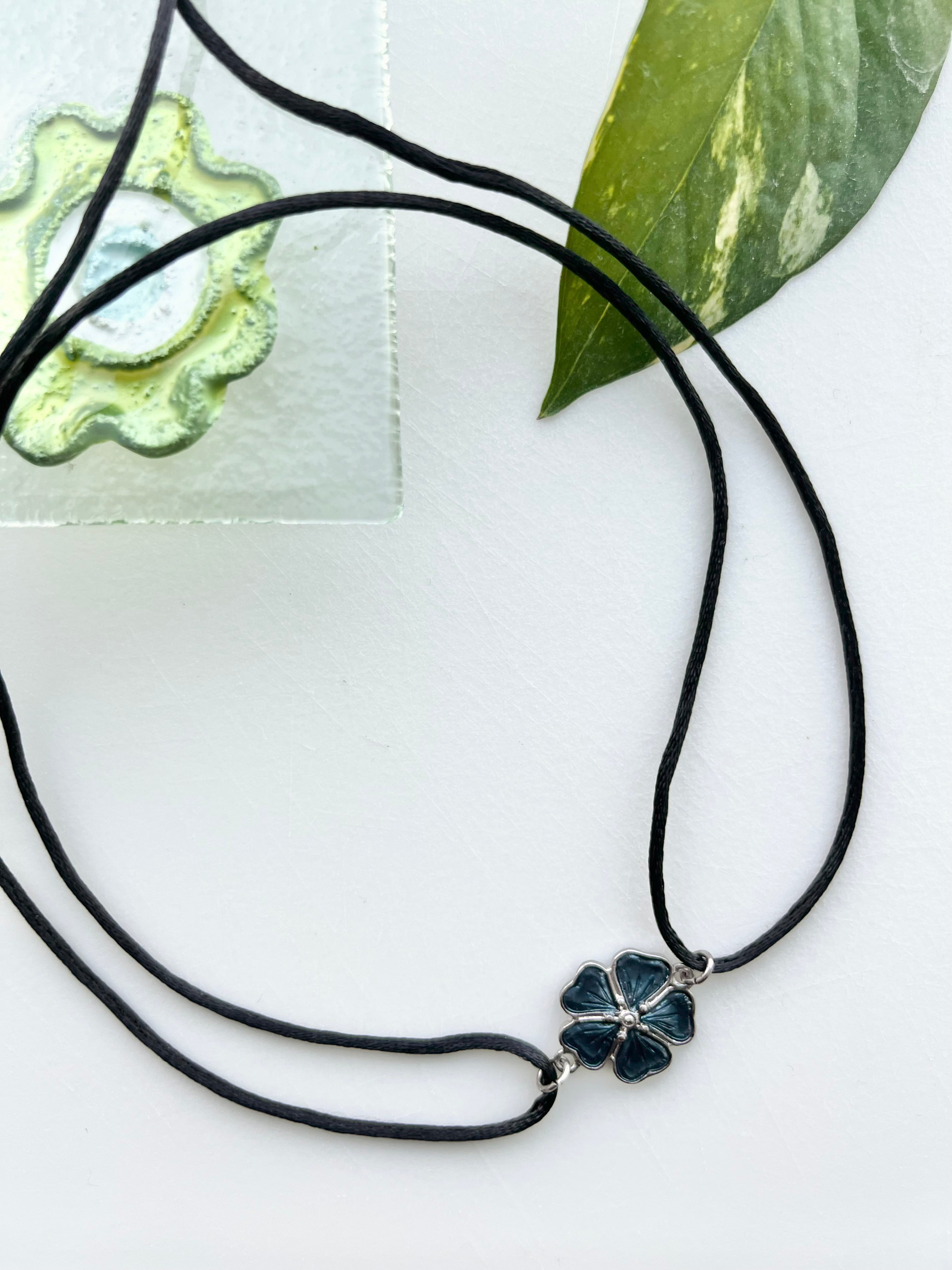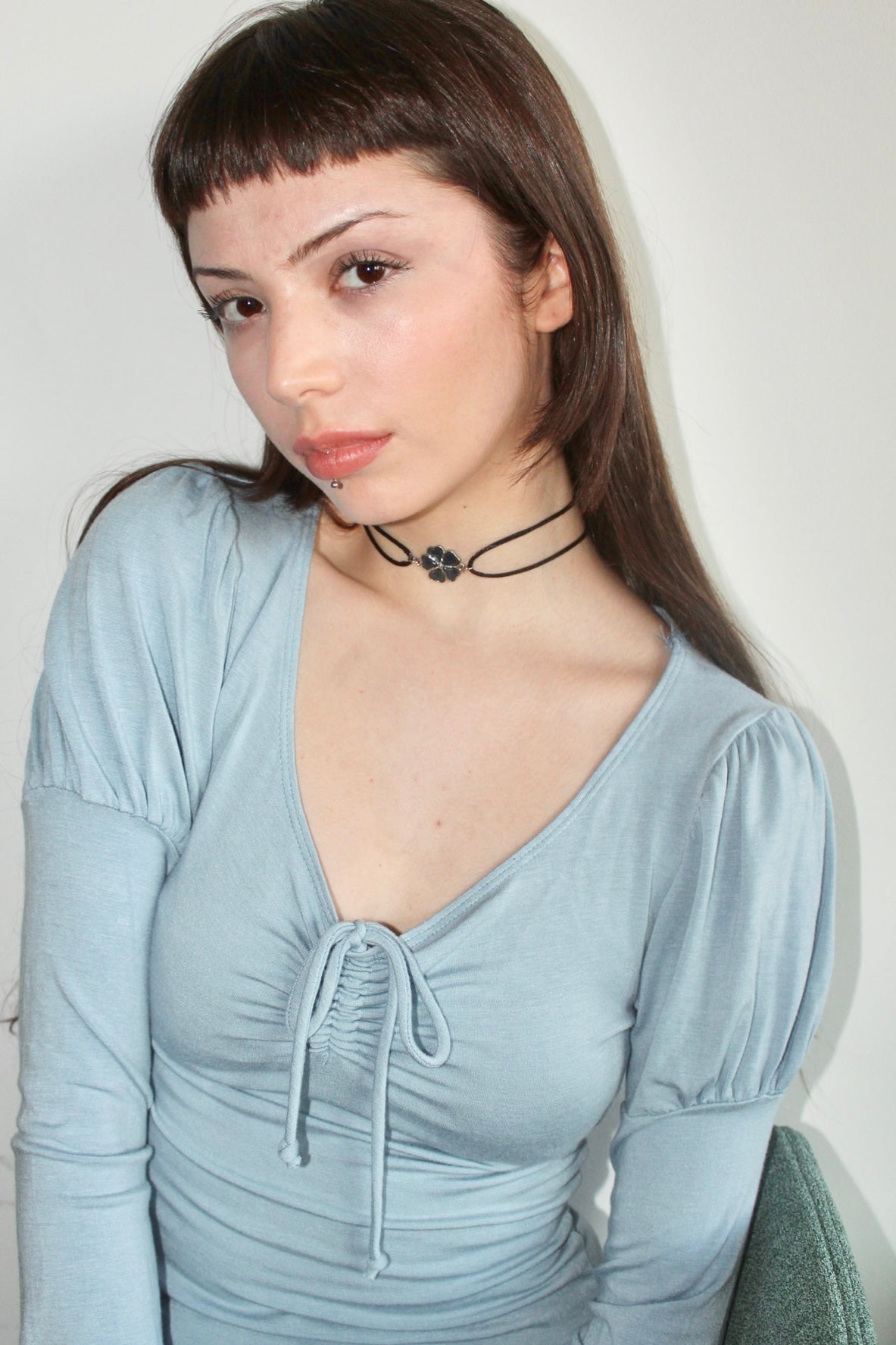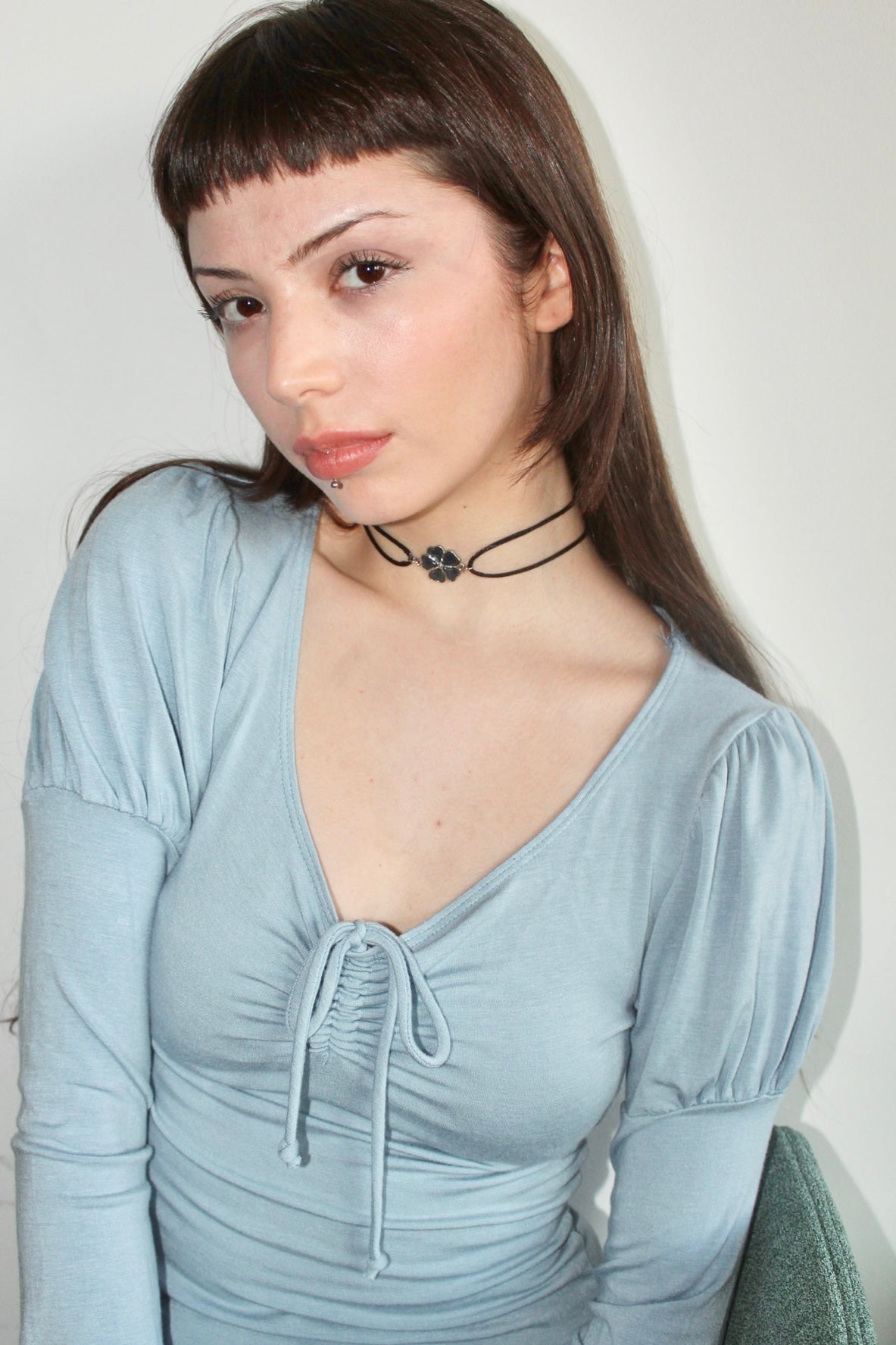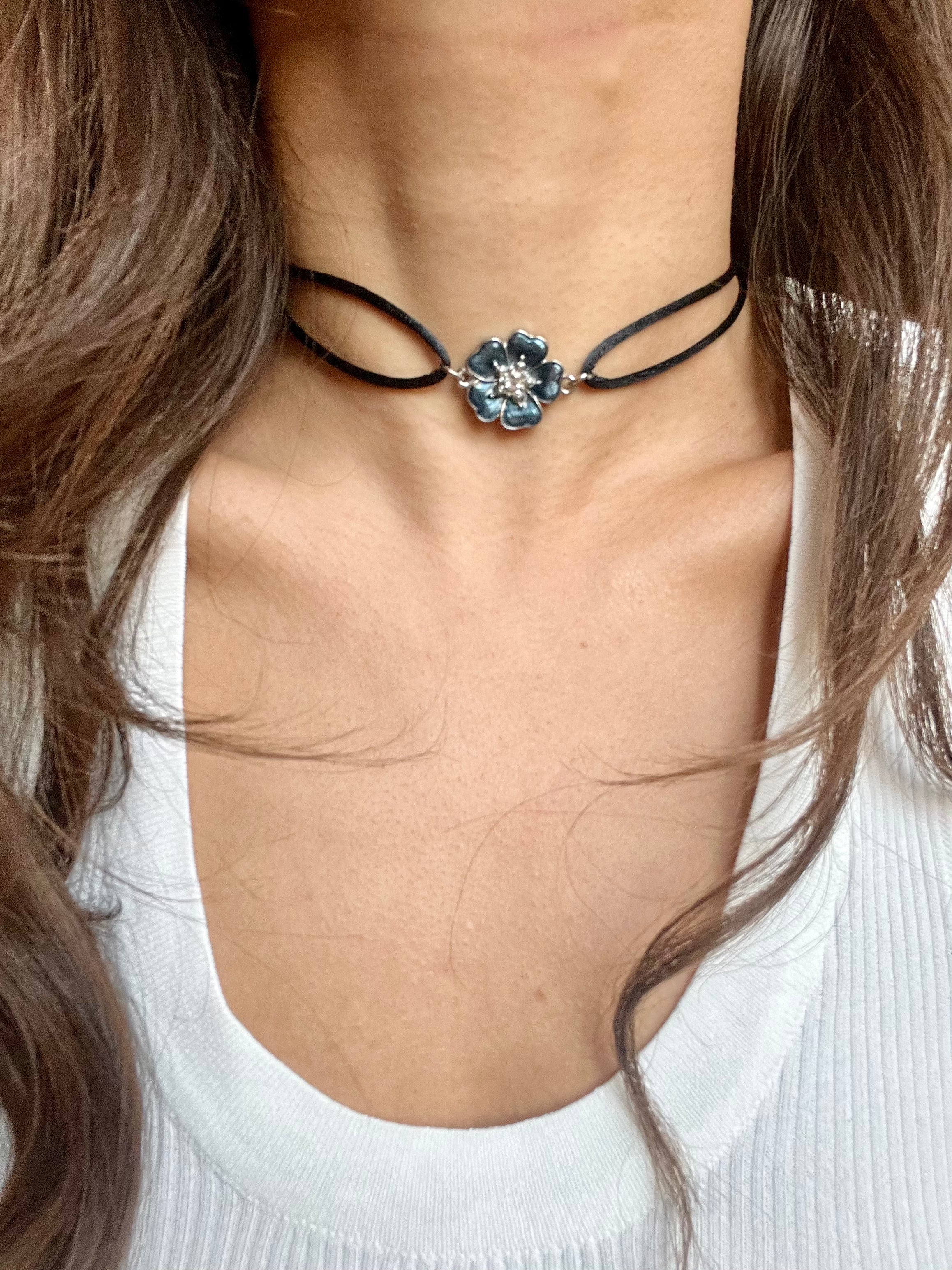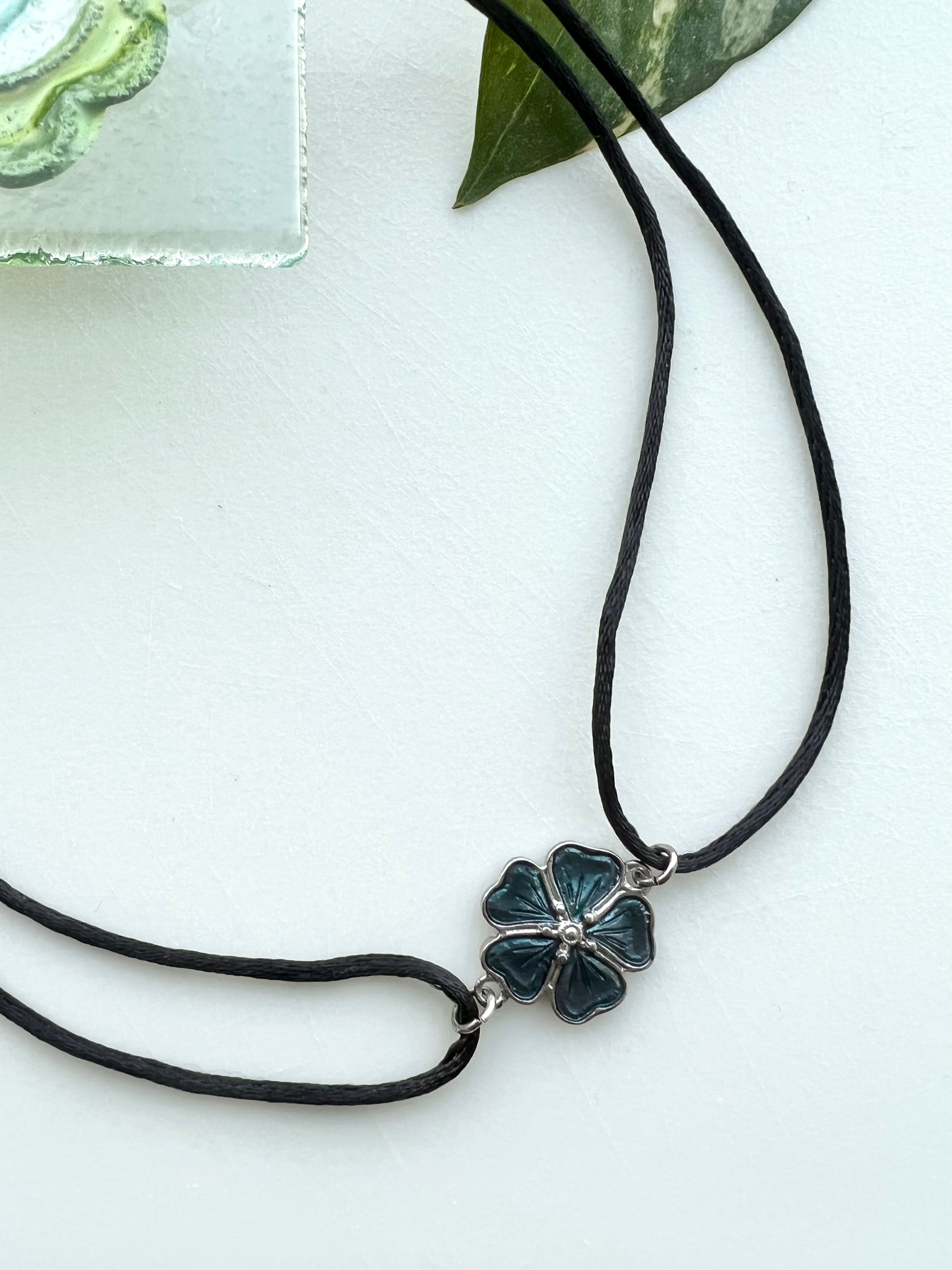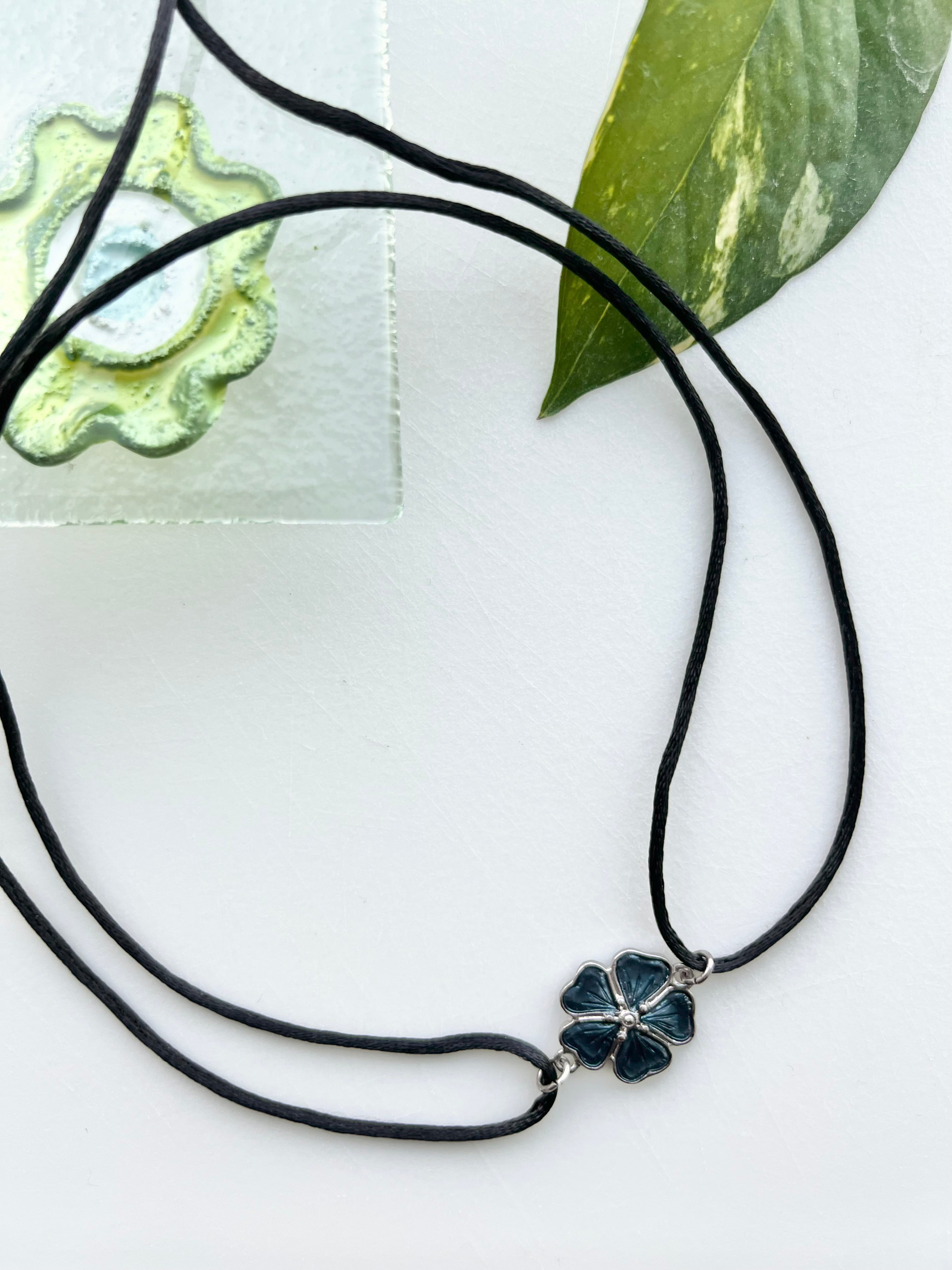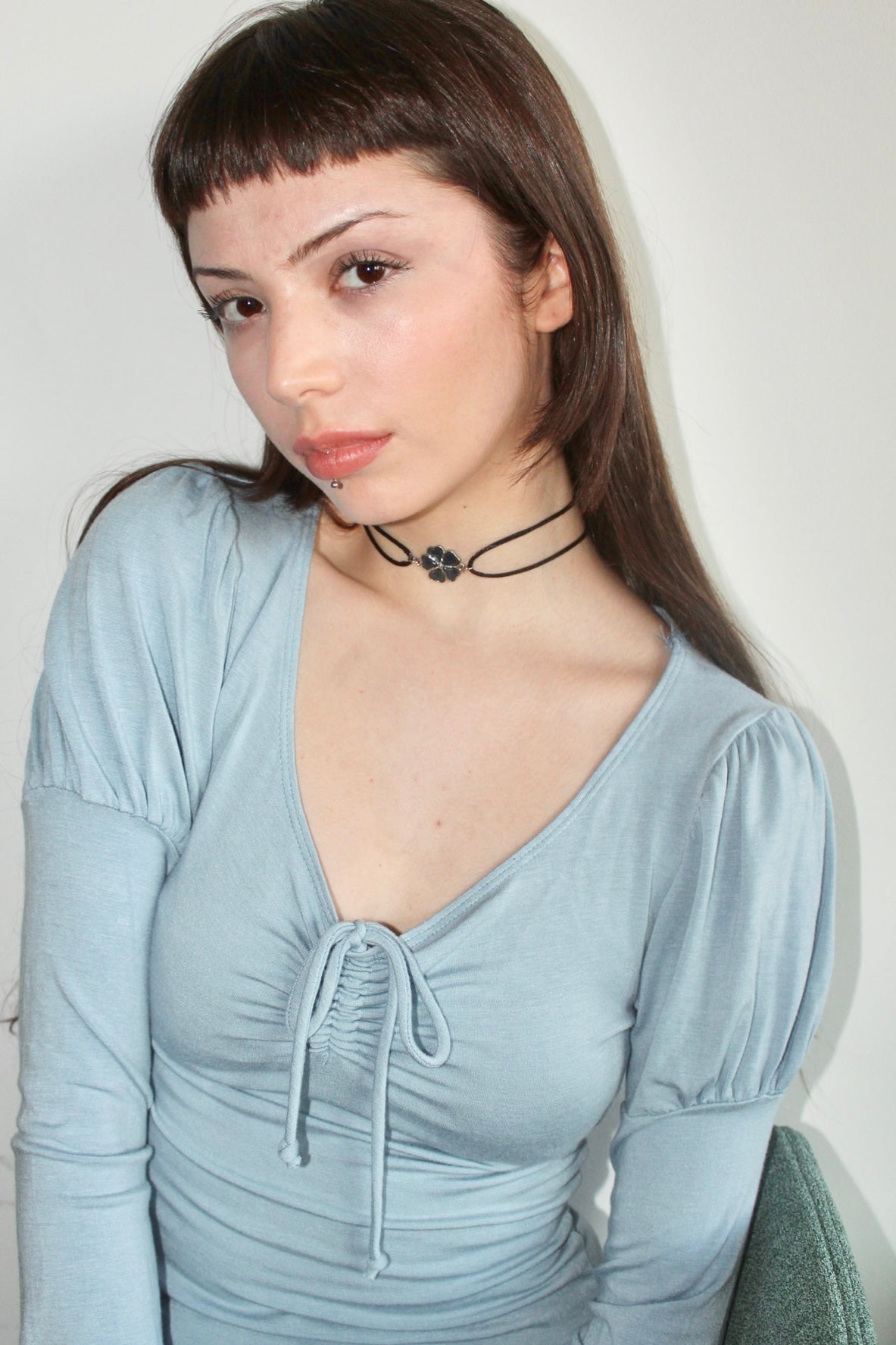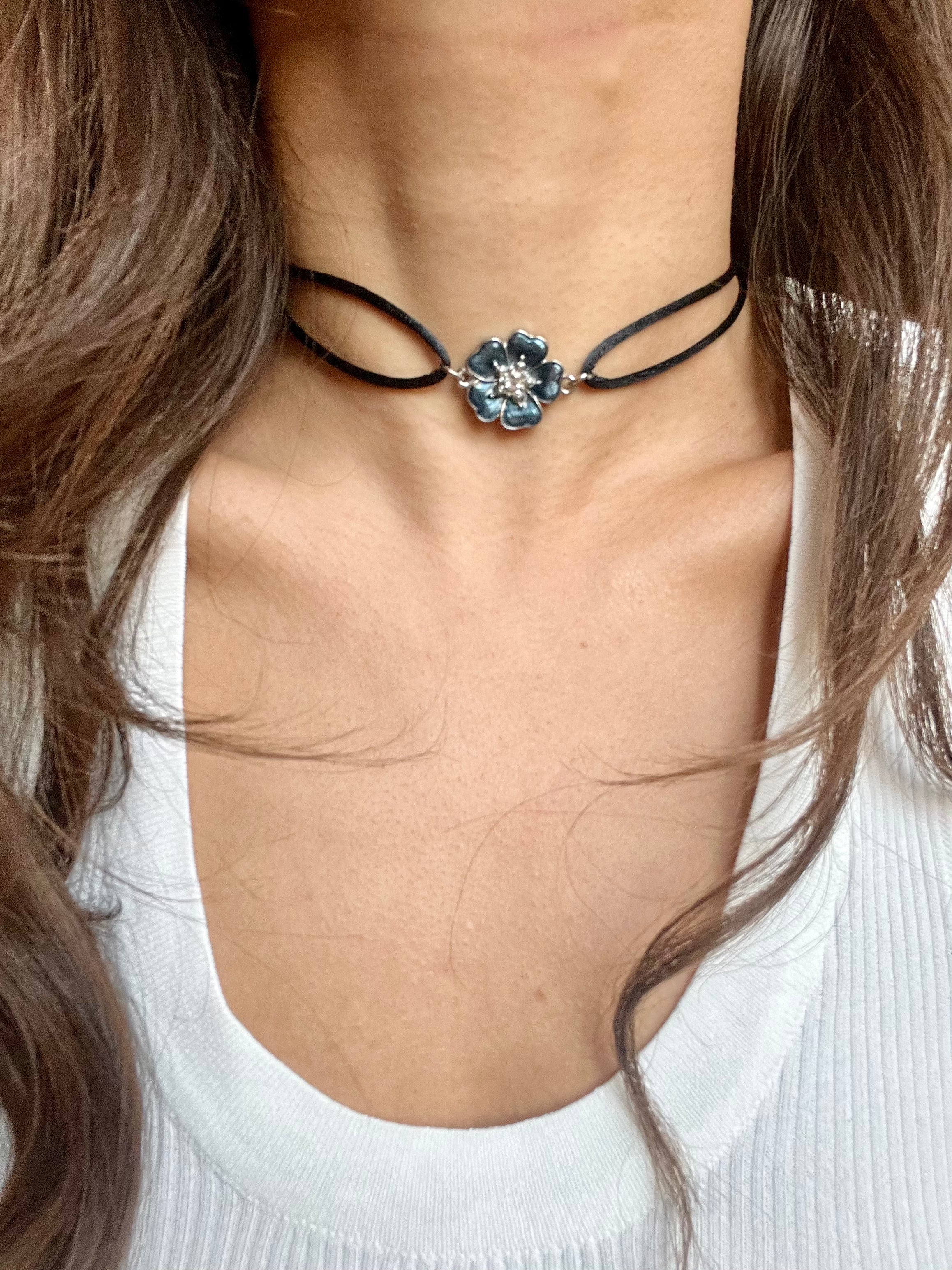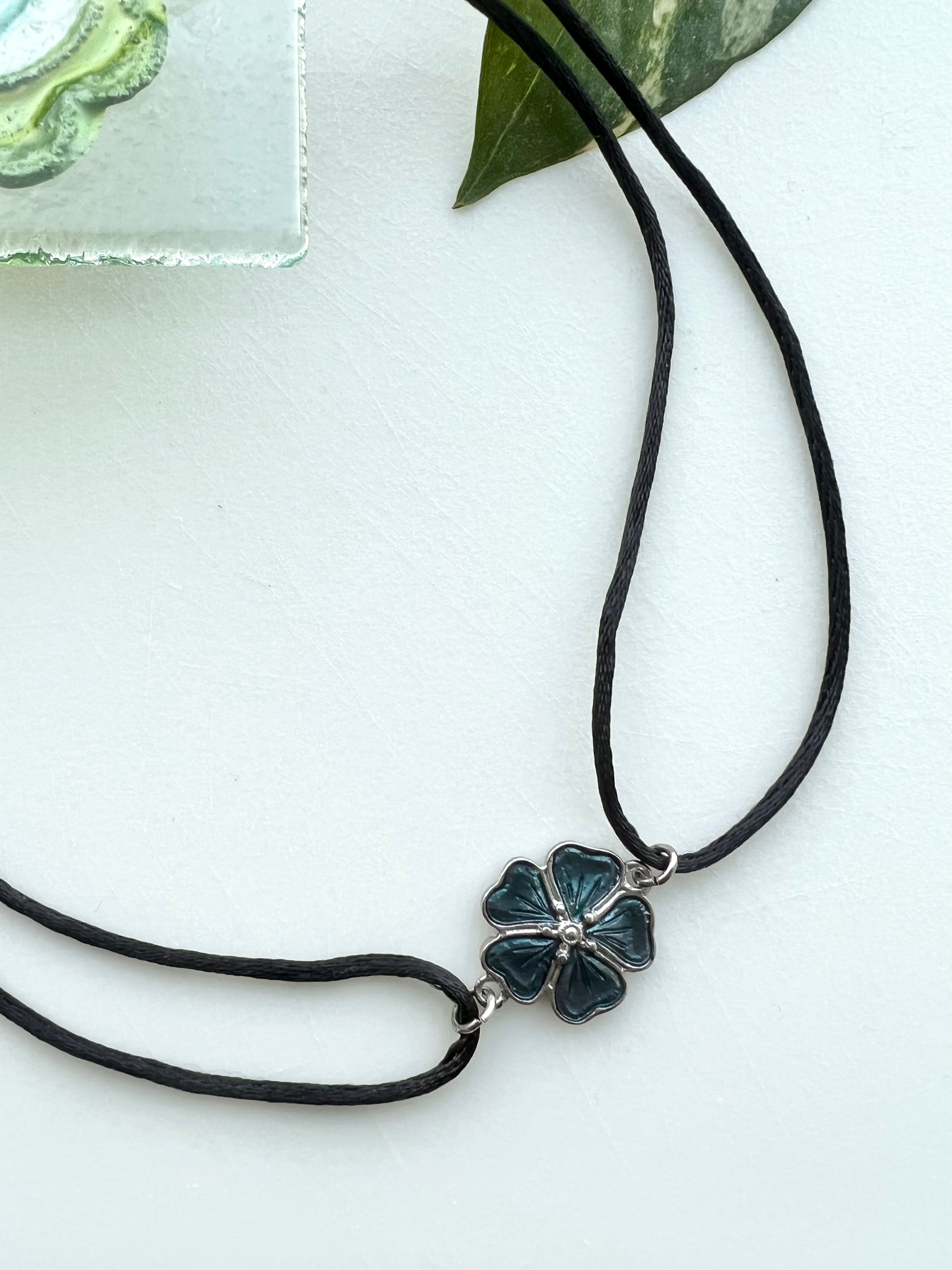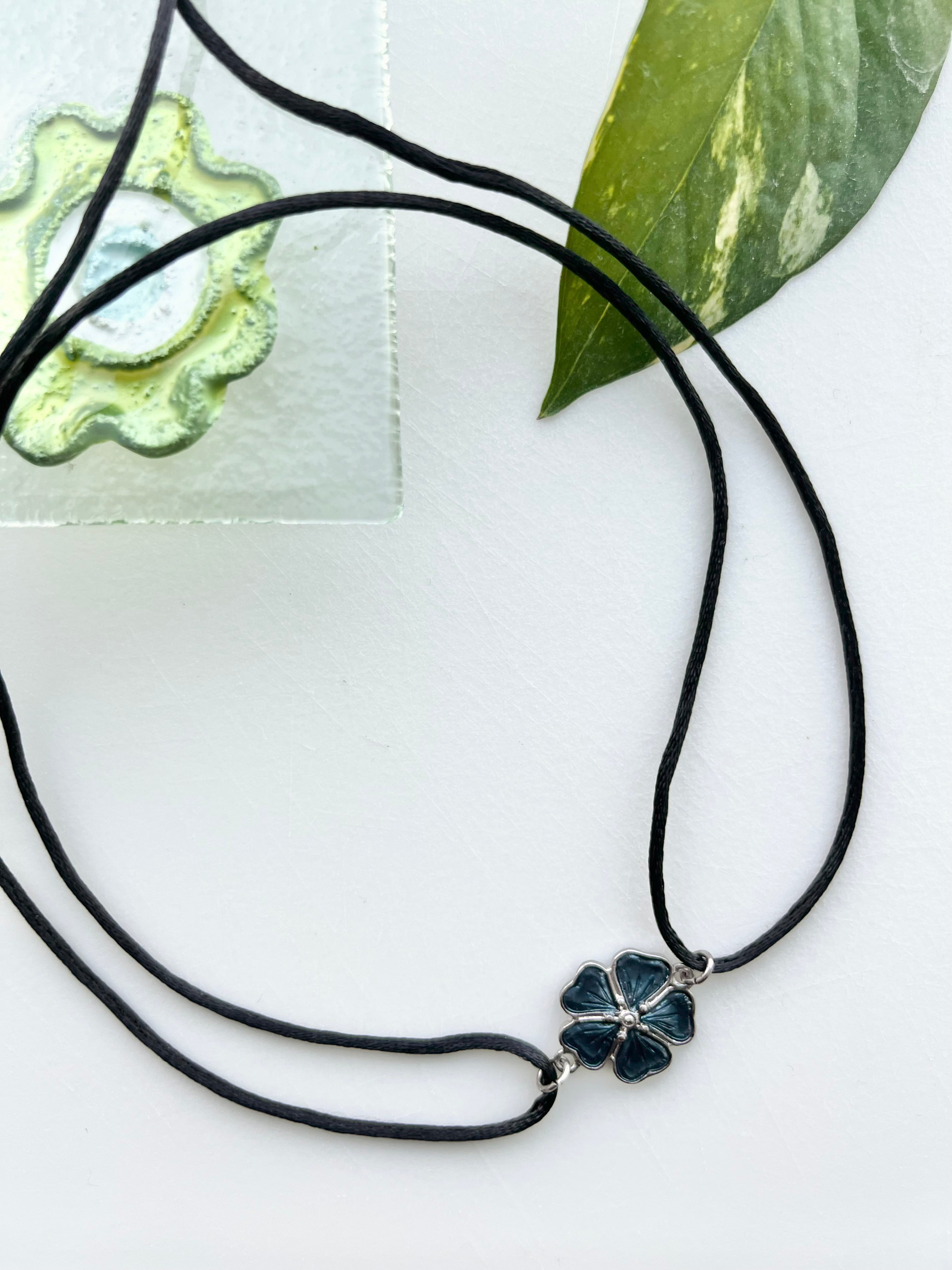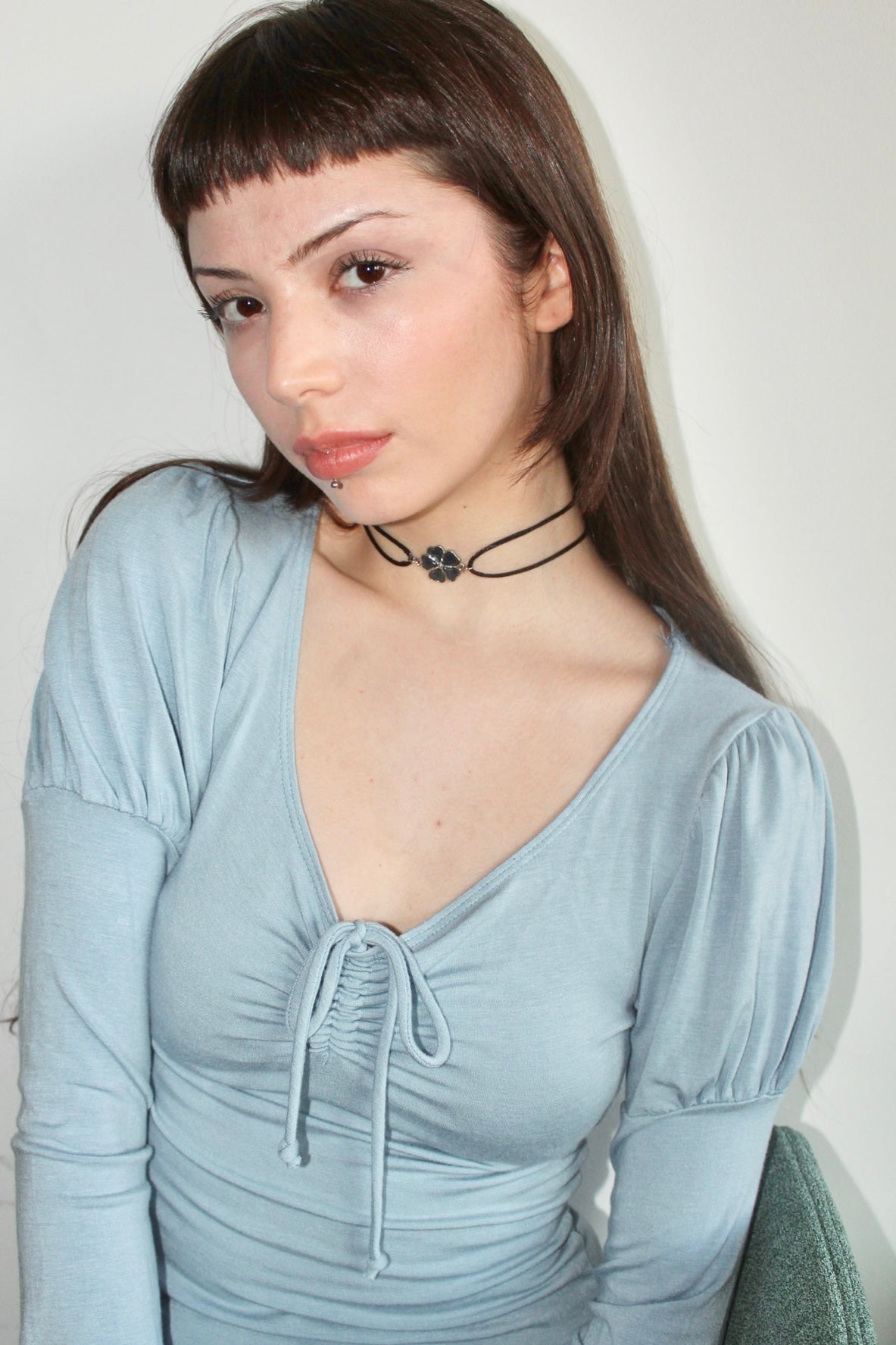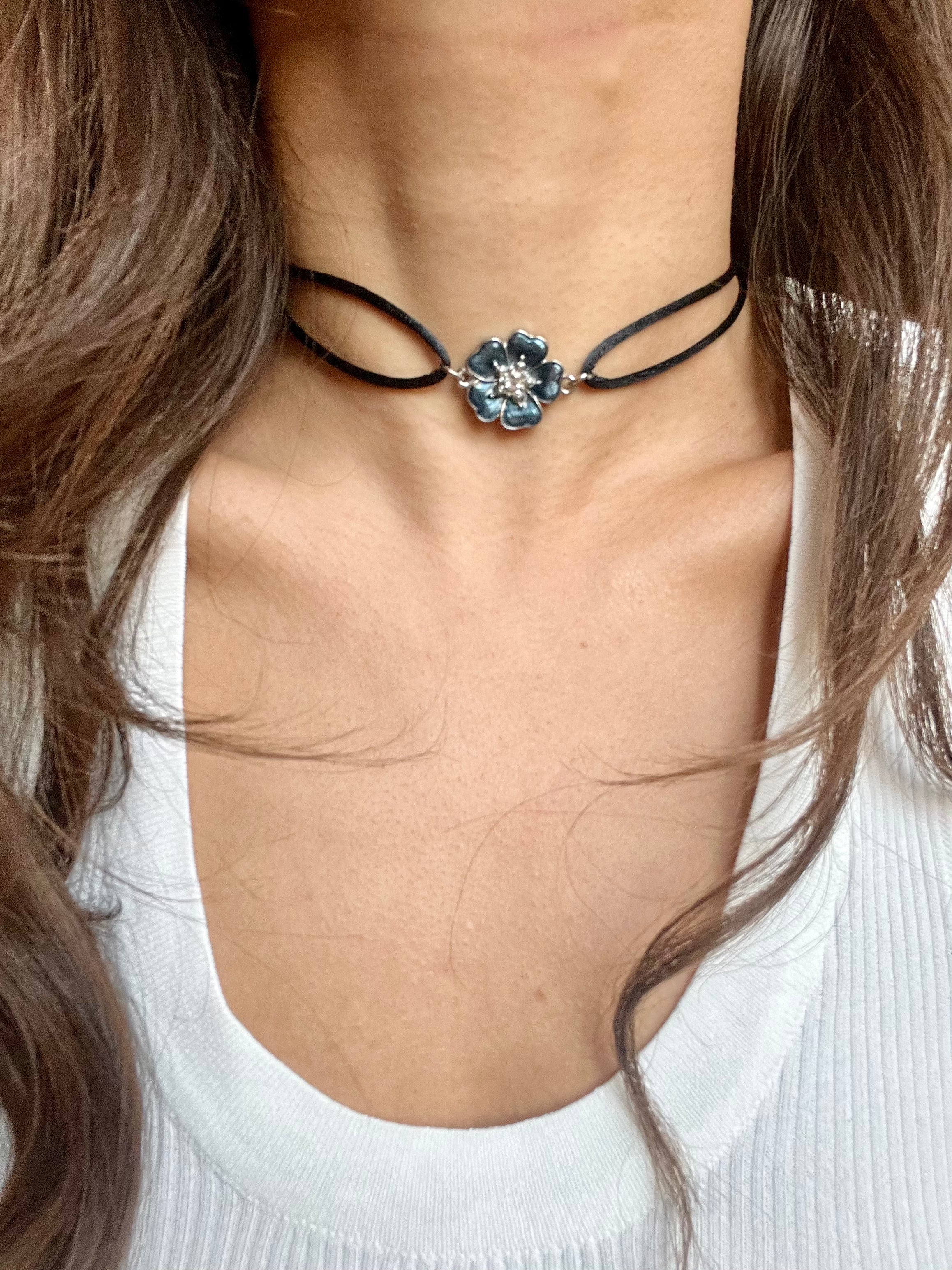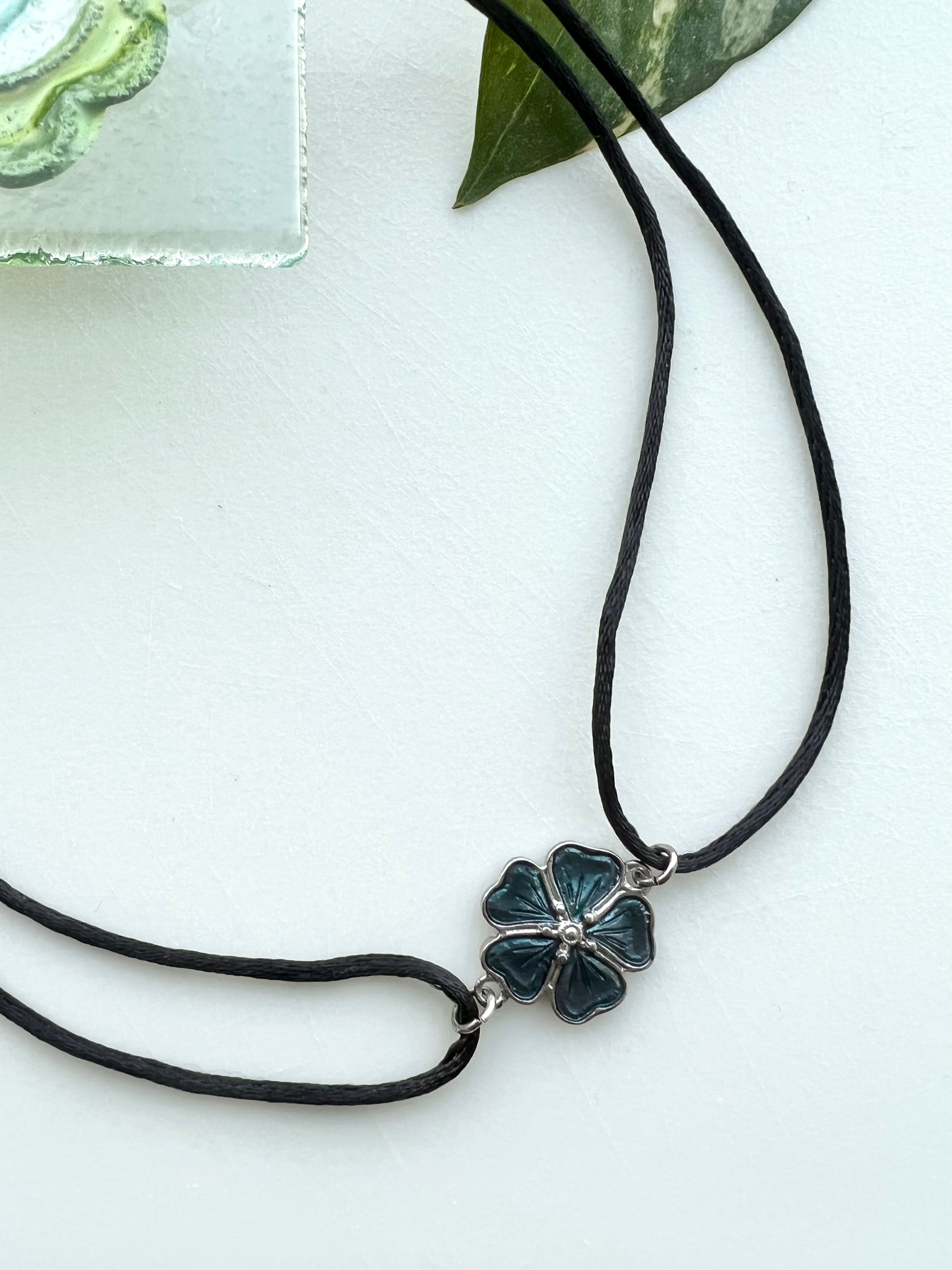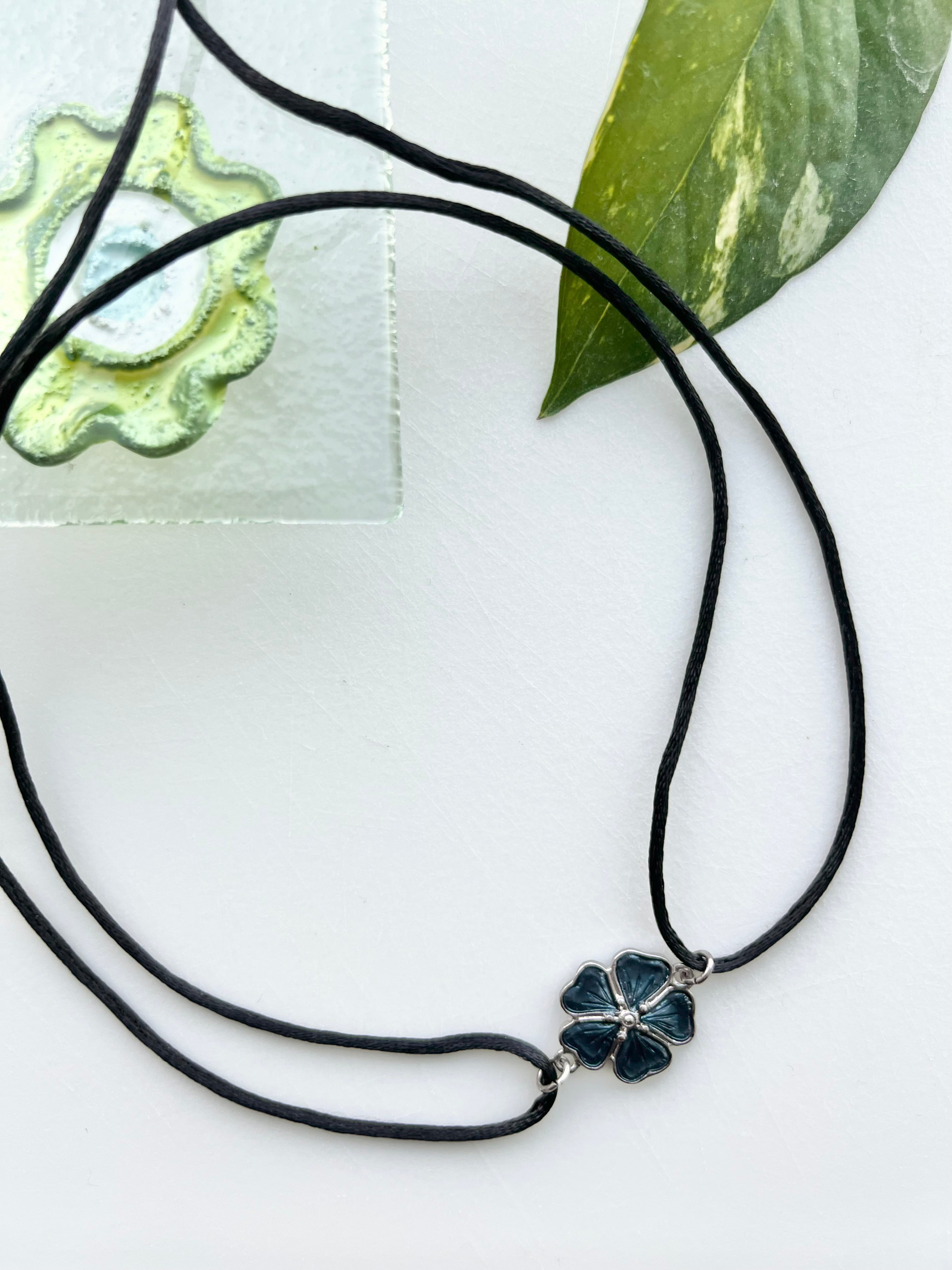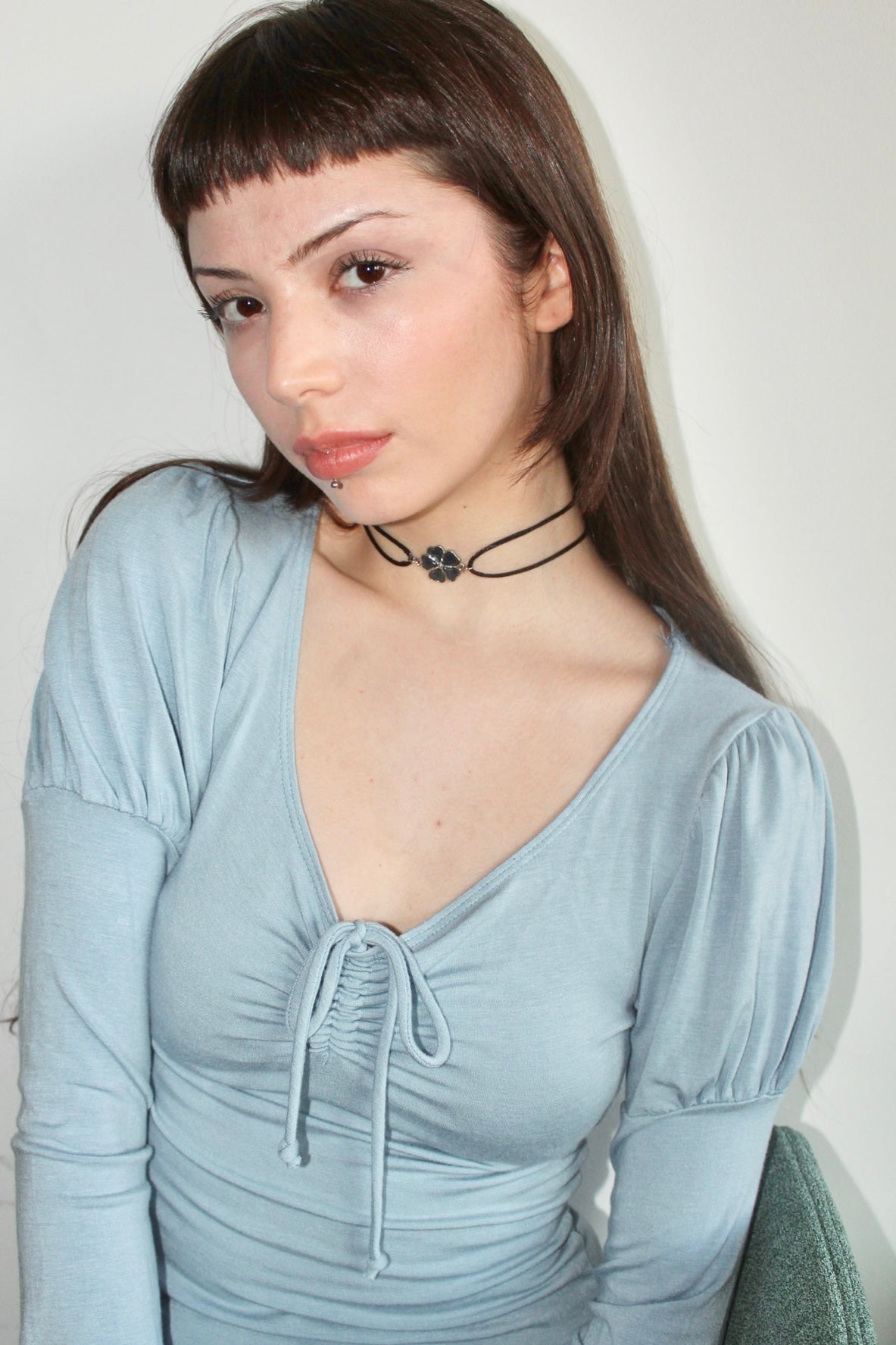 Indigo Blue Floral Charm Loop Choker
Precious vintage floral charm in rich indigo blue, strung on a satin cord. 
100% adjustable. Loop the cord once around your head and and tie at the back to get the loop effect. 
Select your own cord color! 
Handmade in Connecticut in limited quantities.