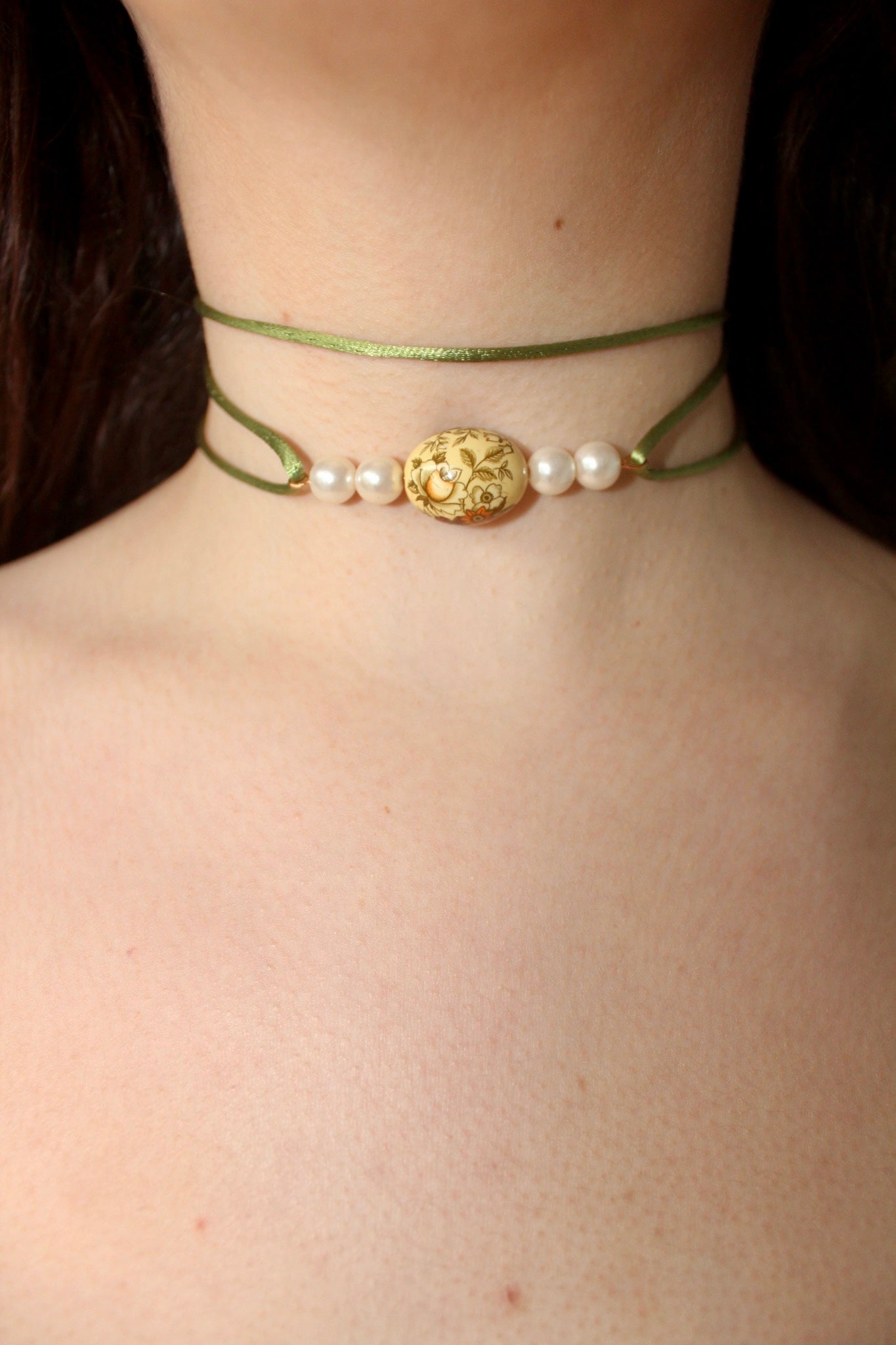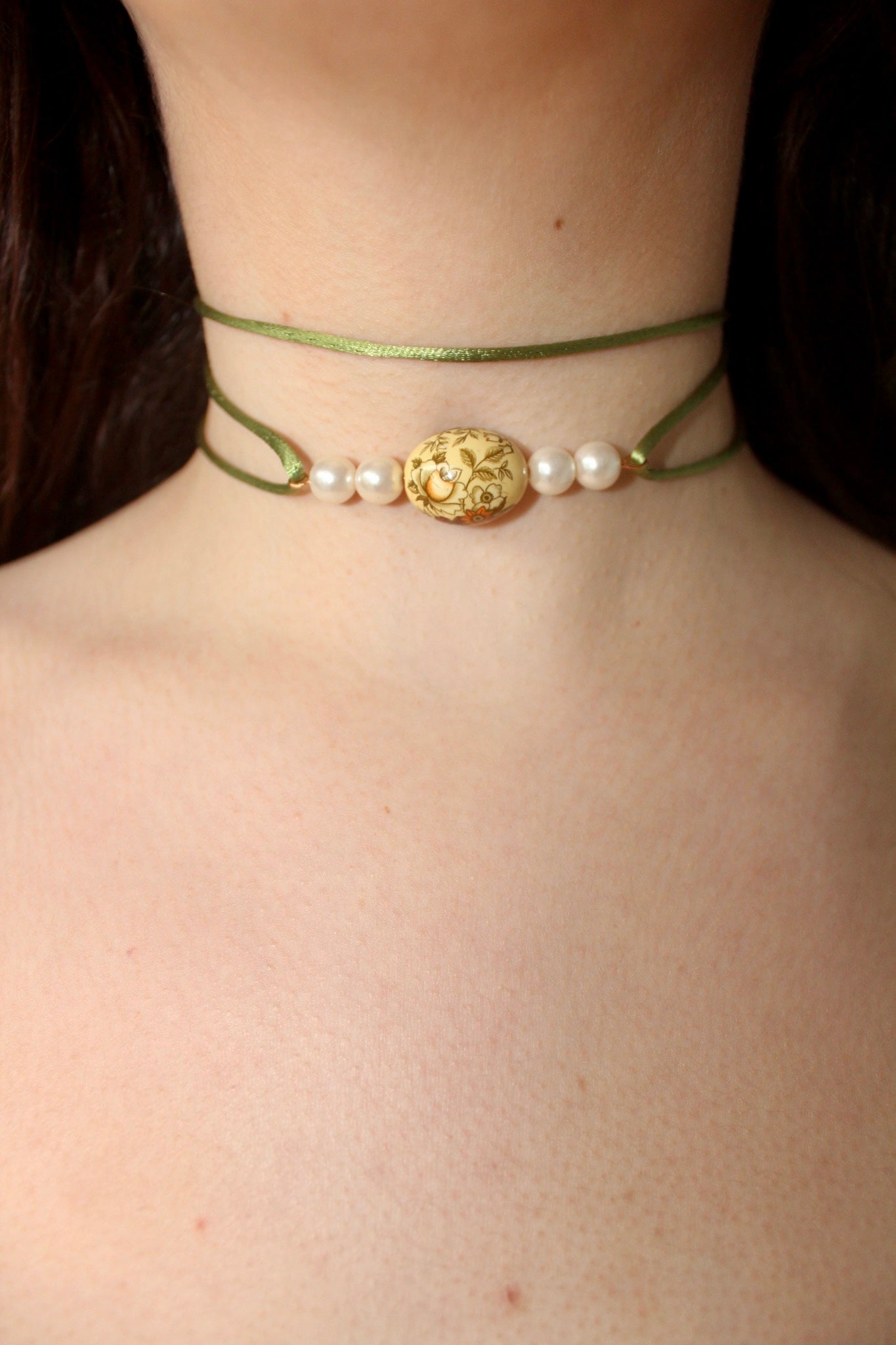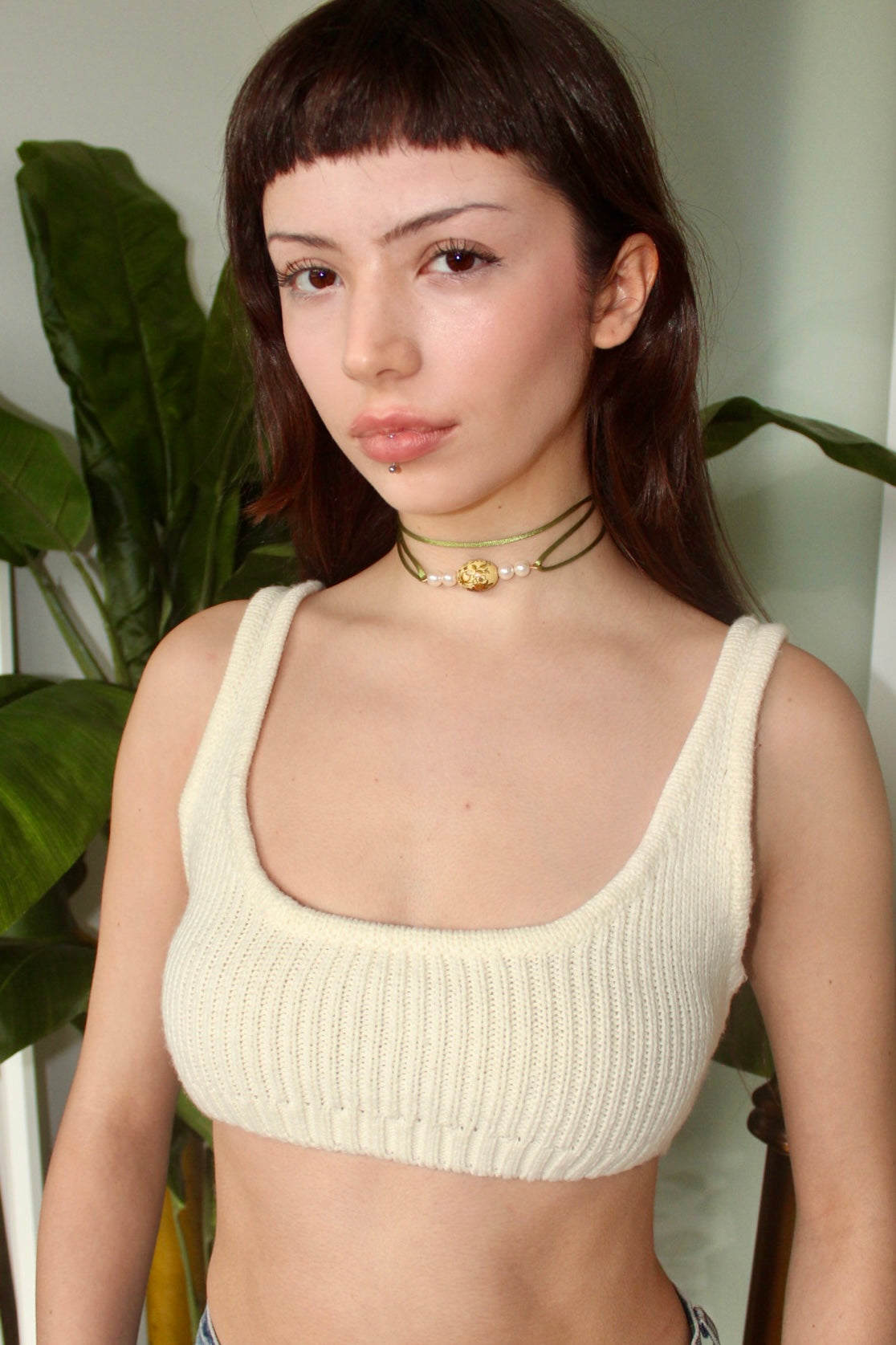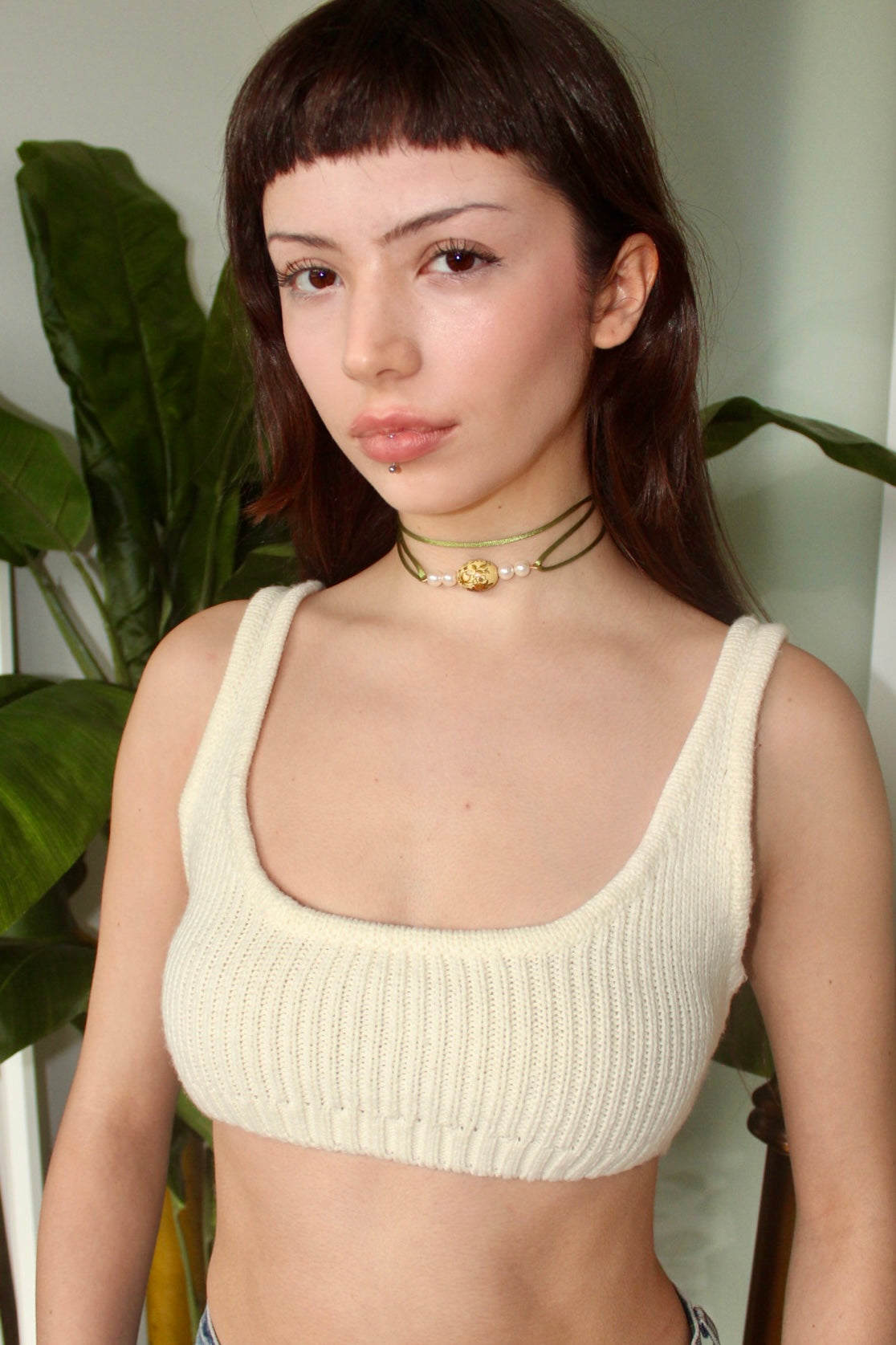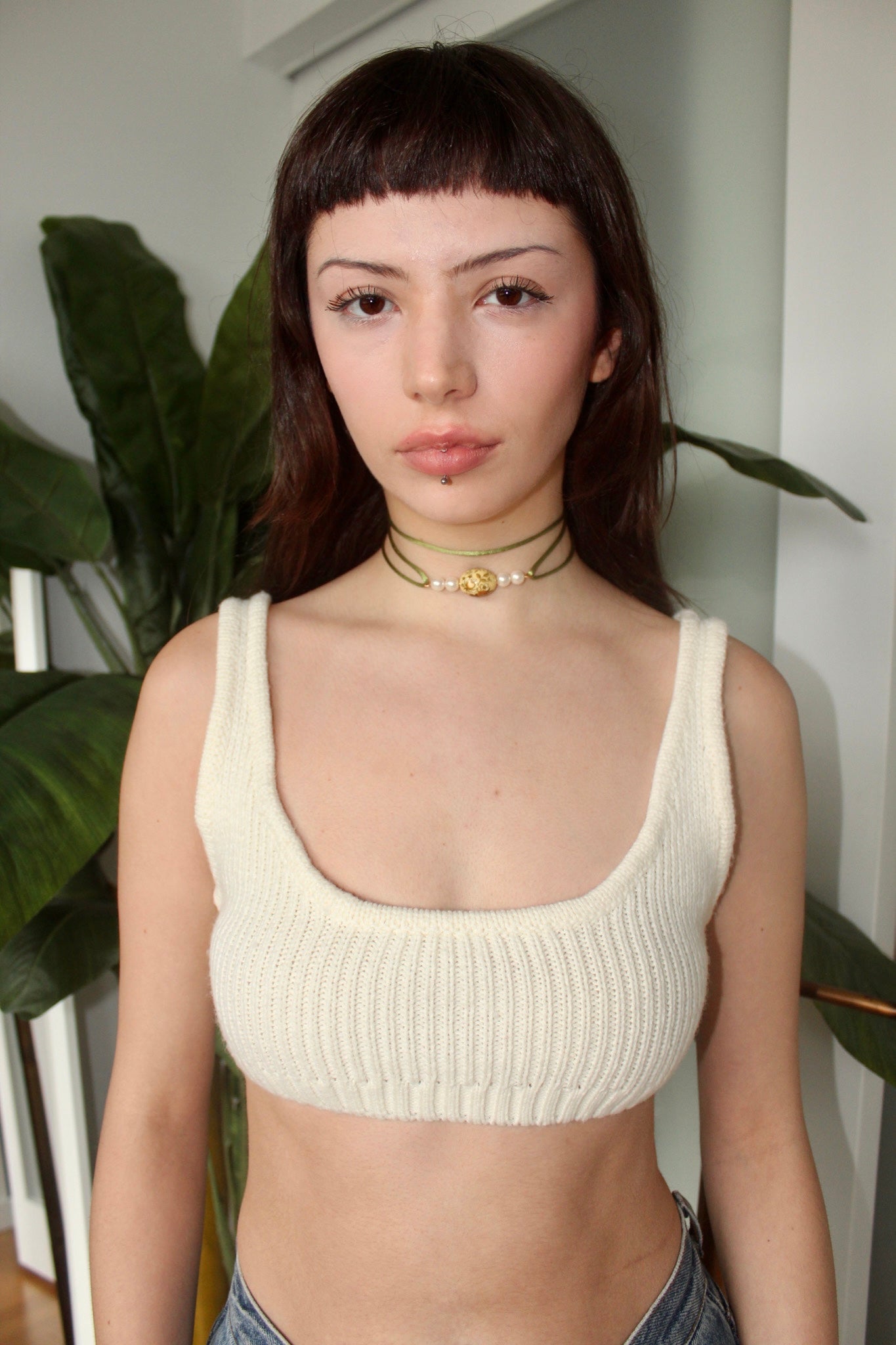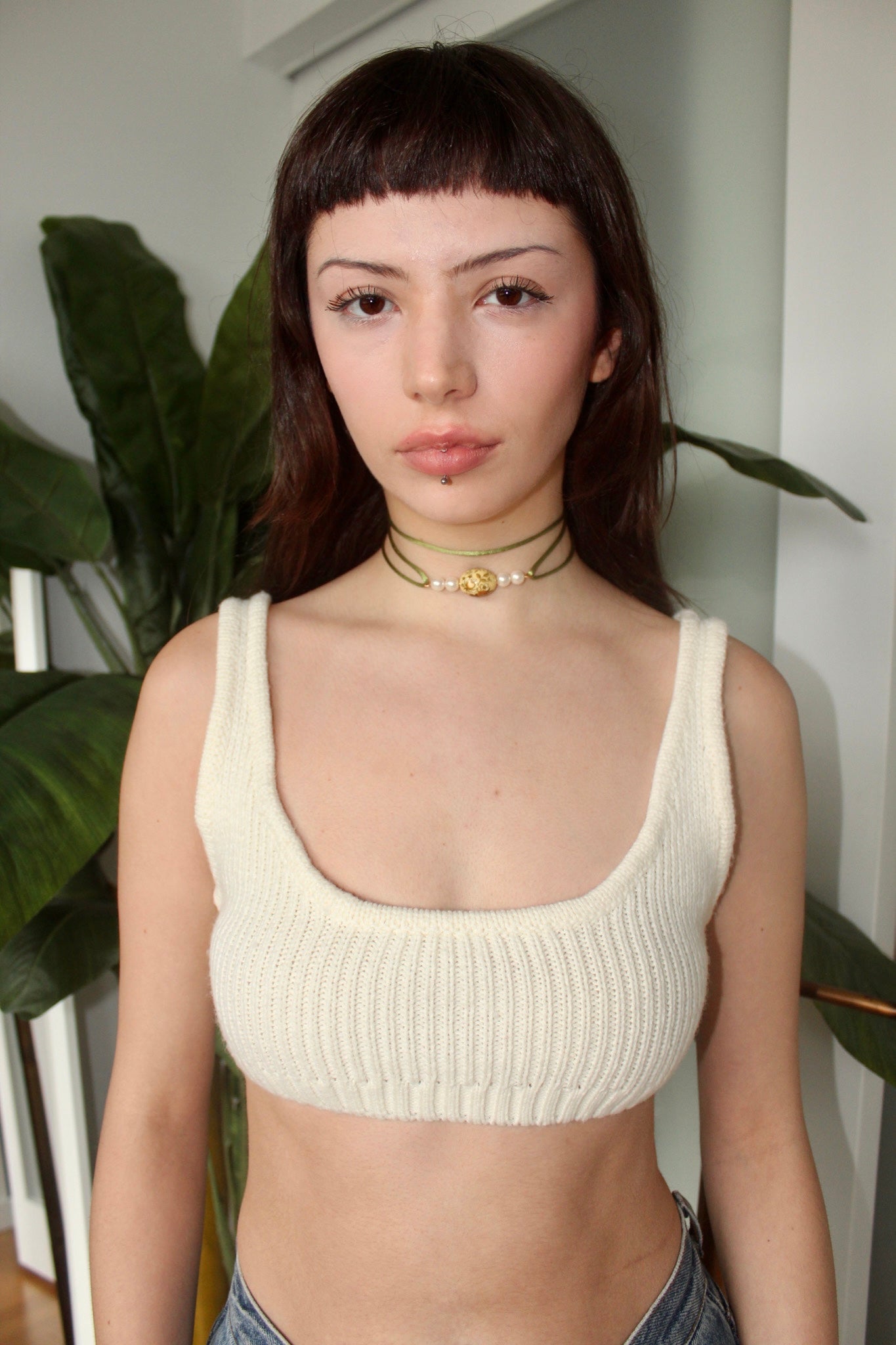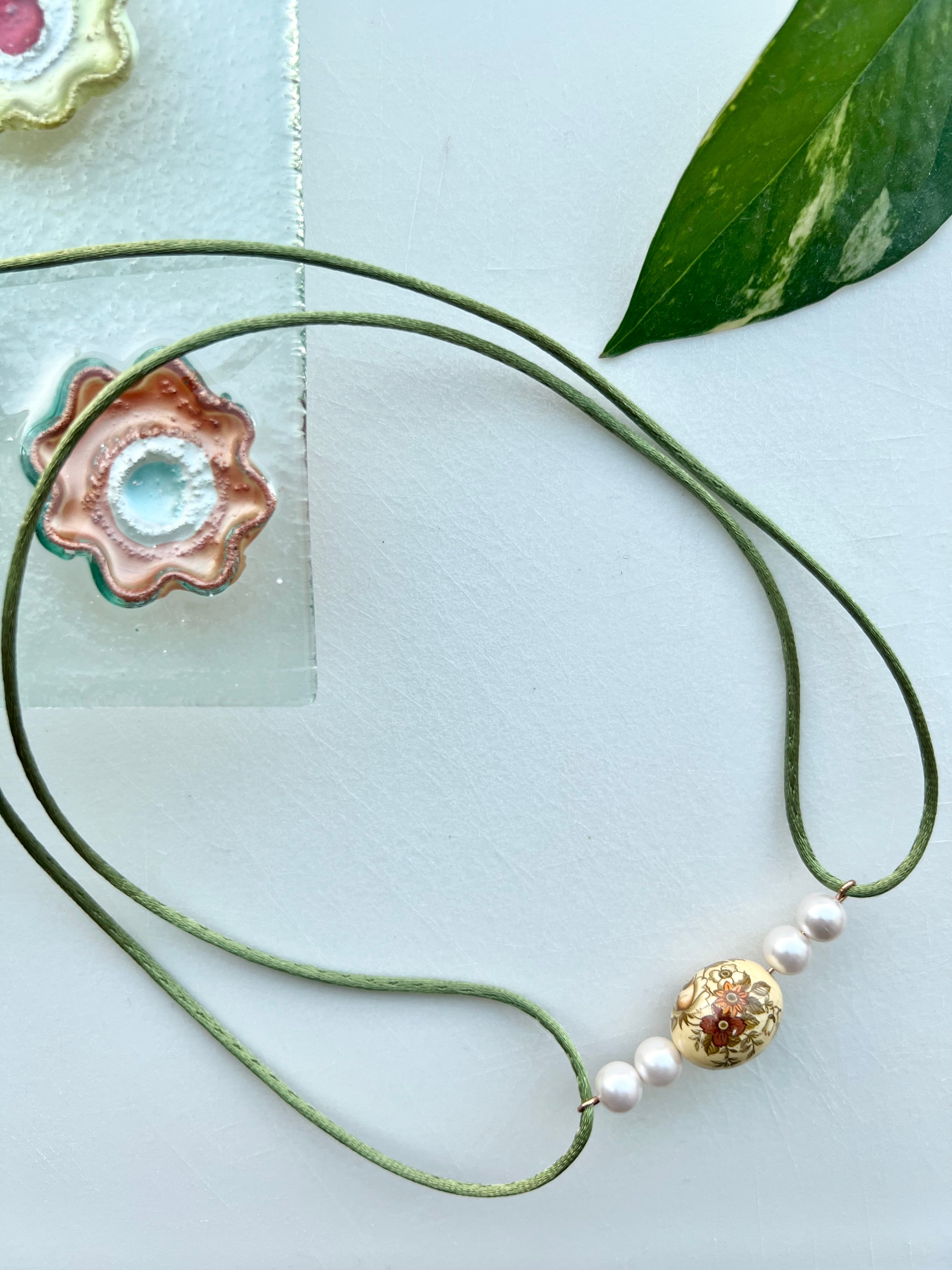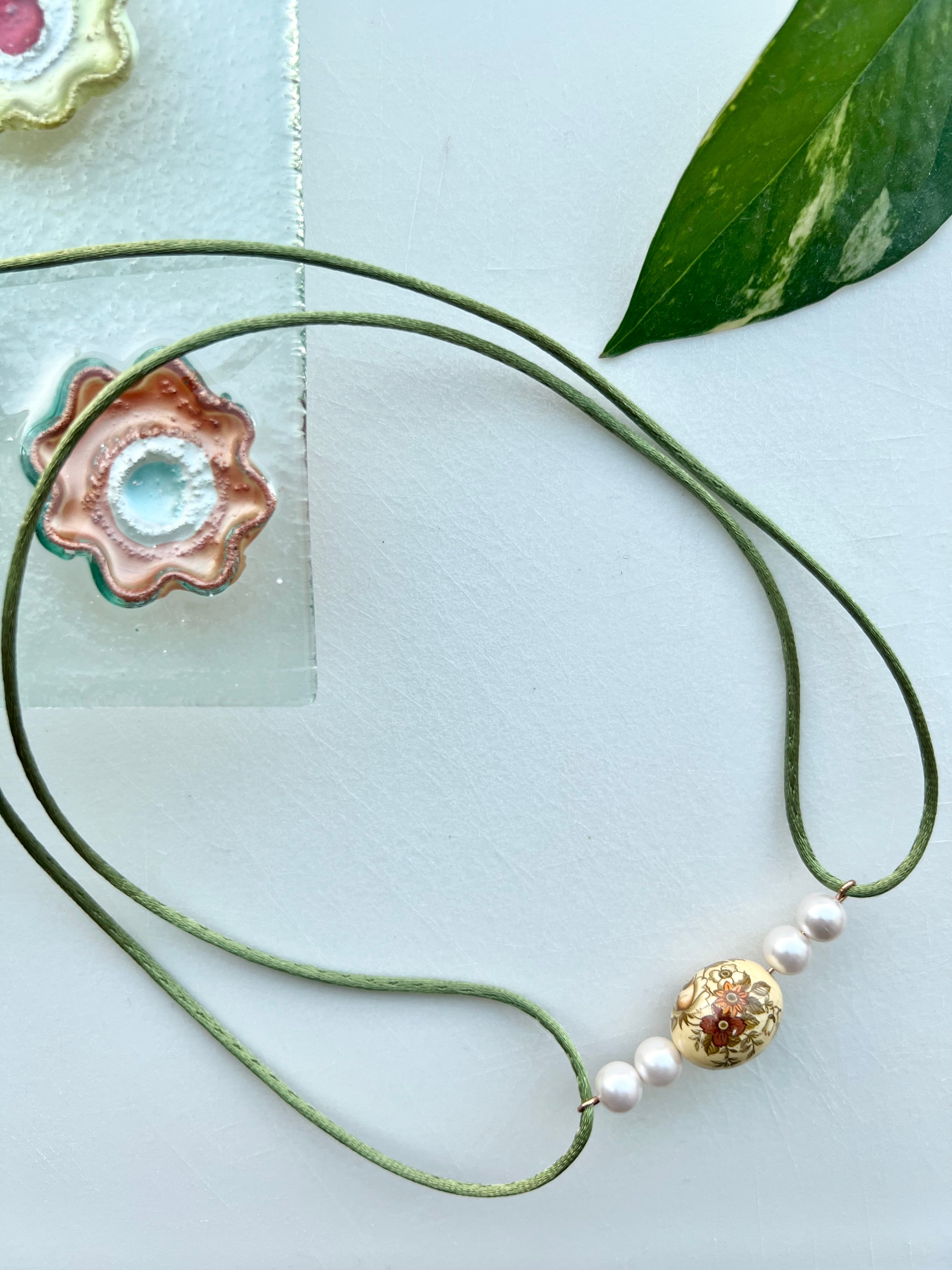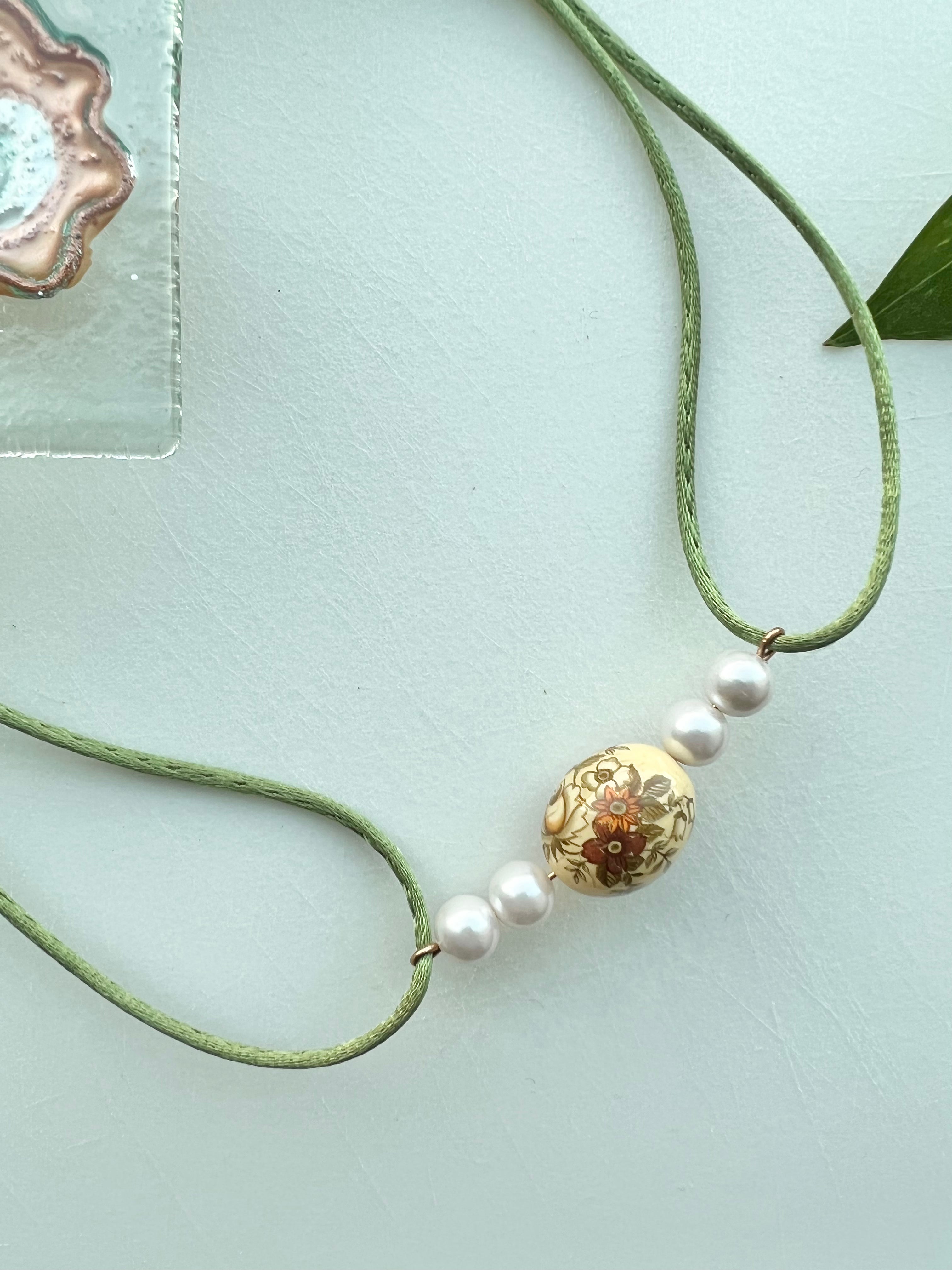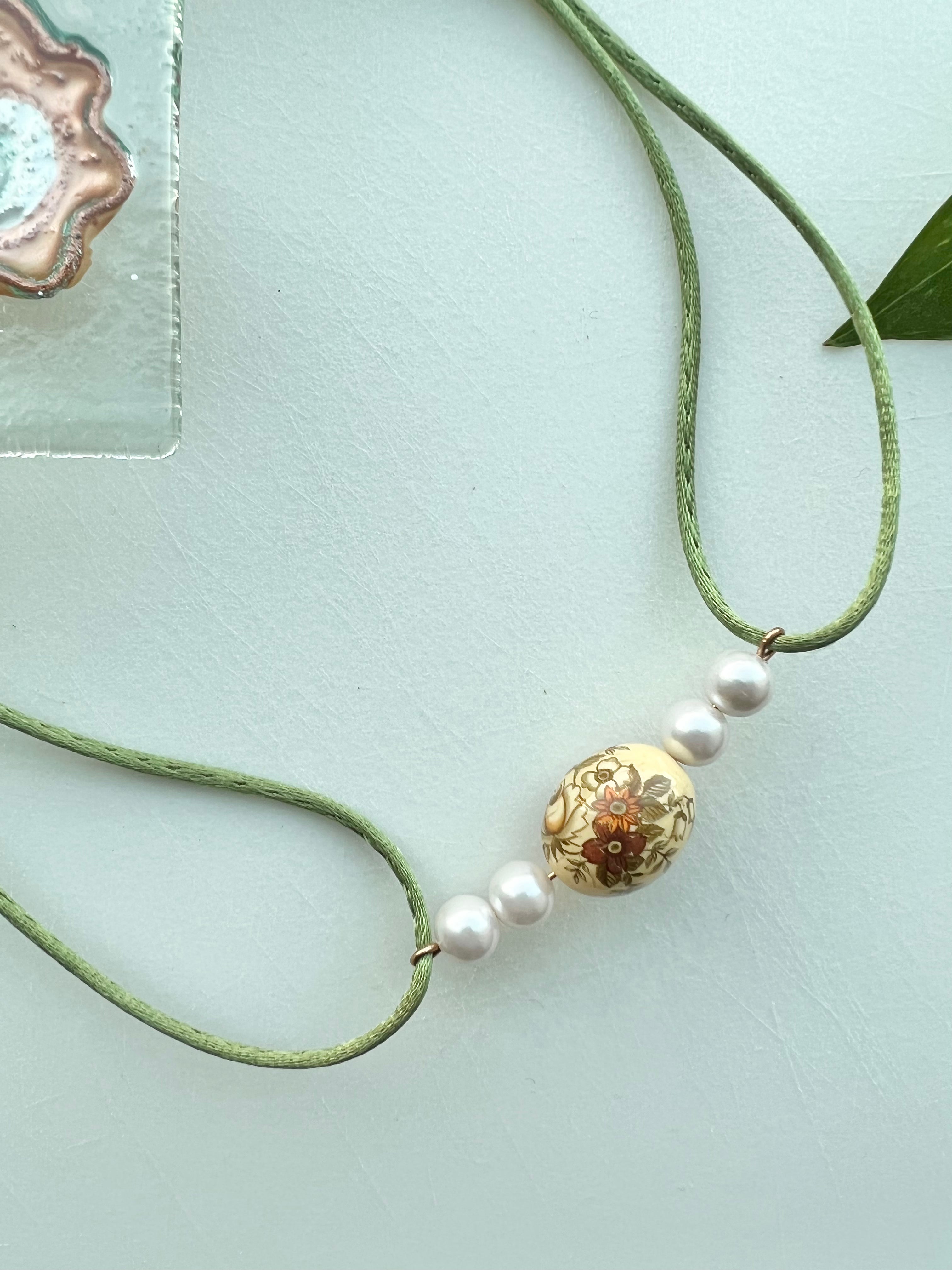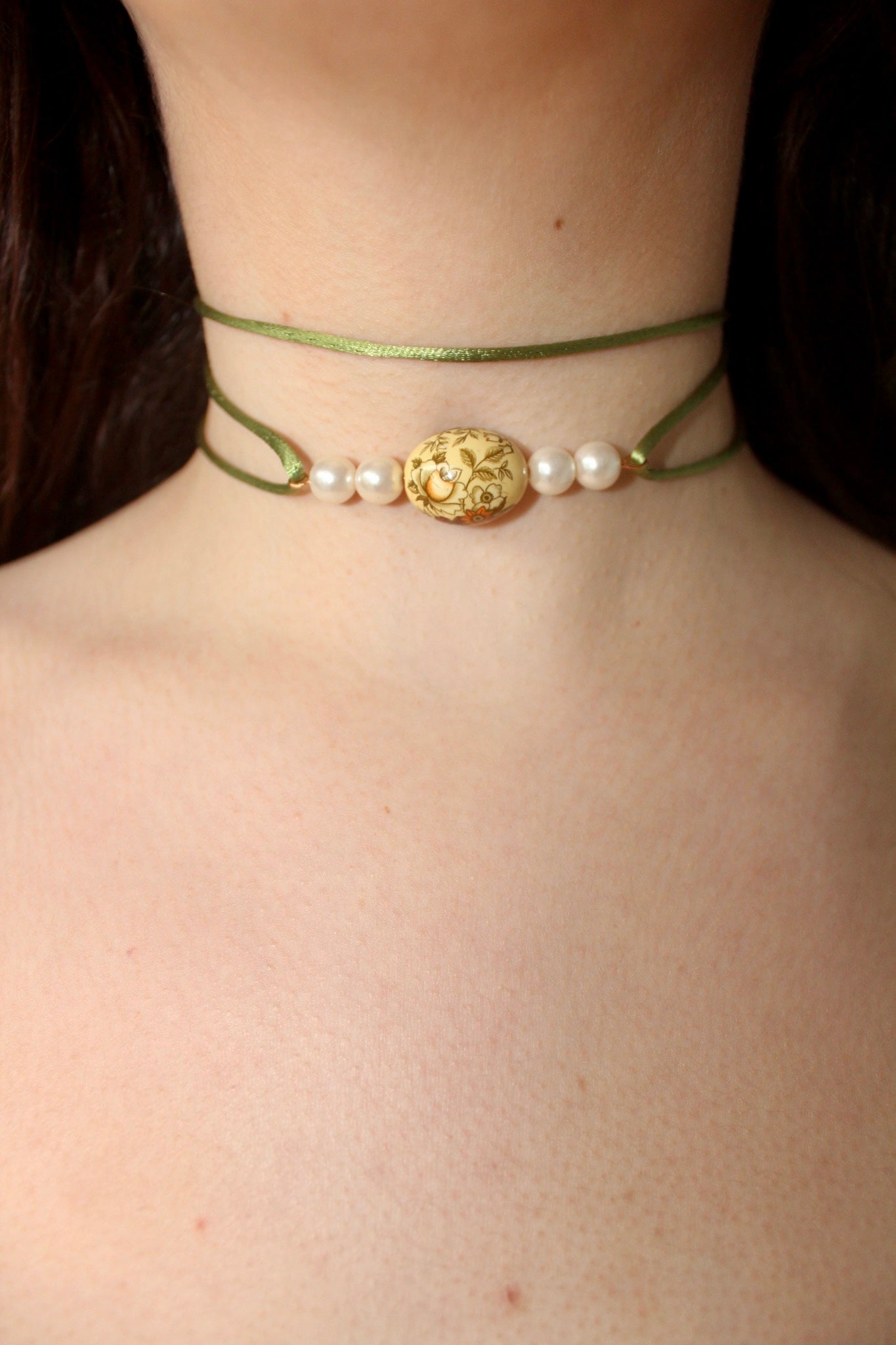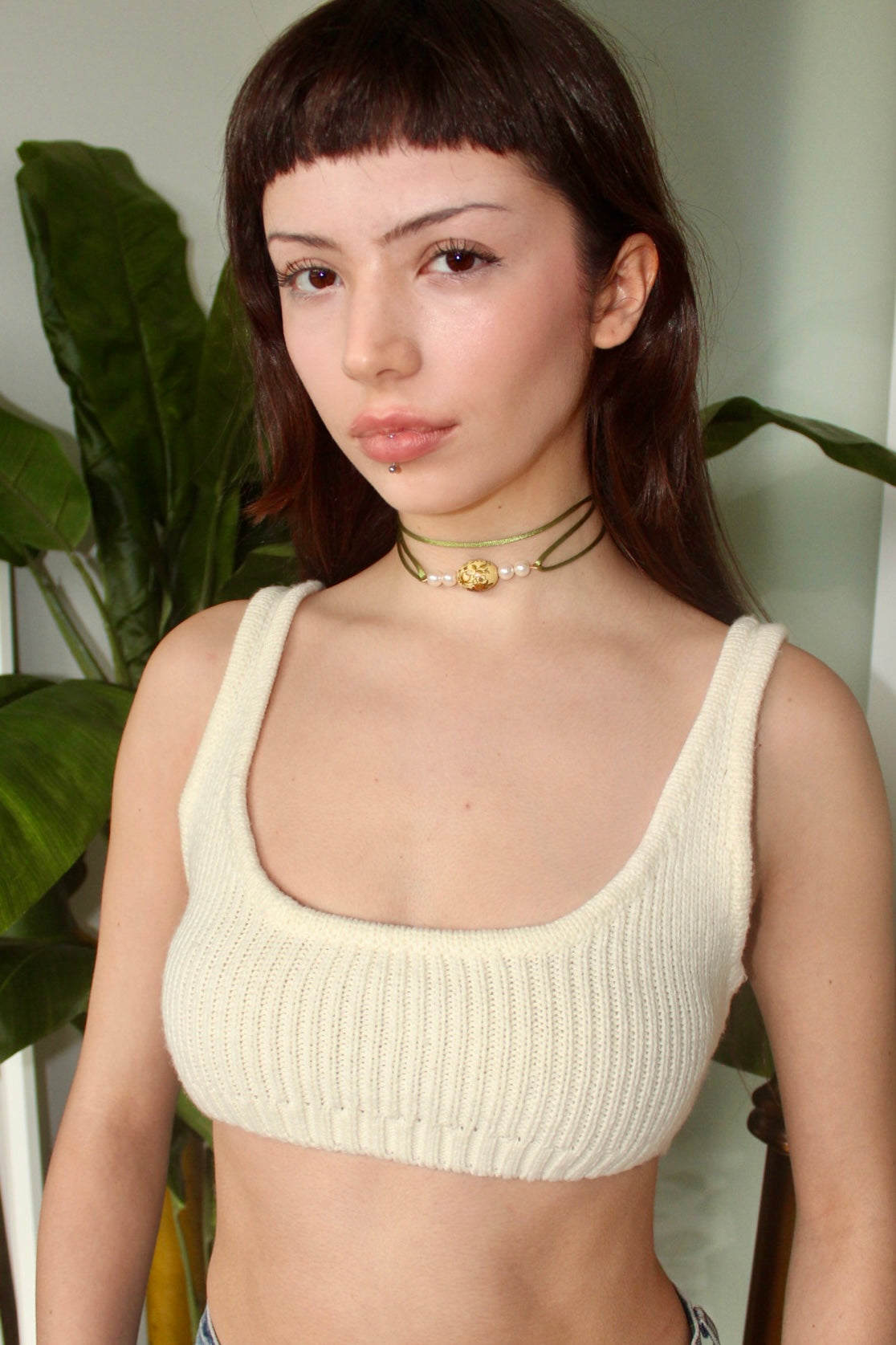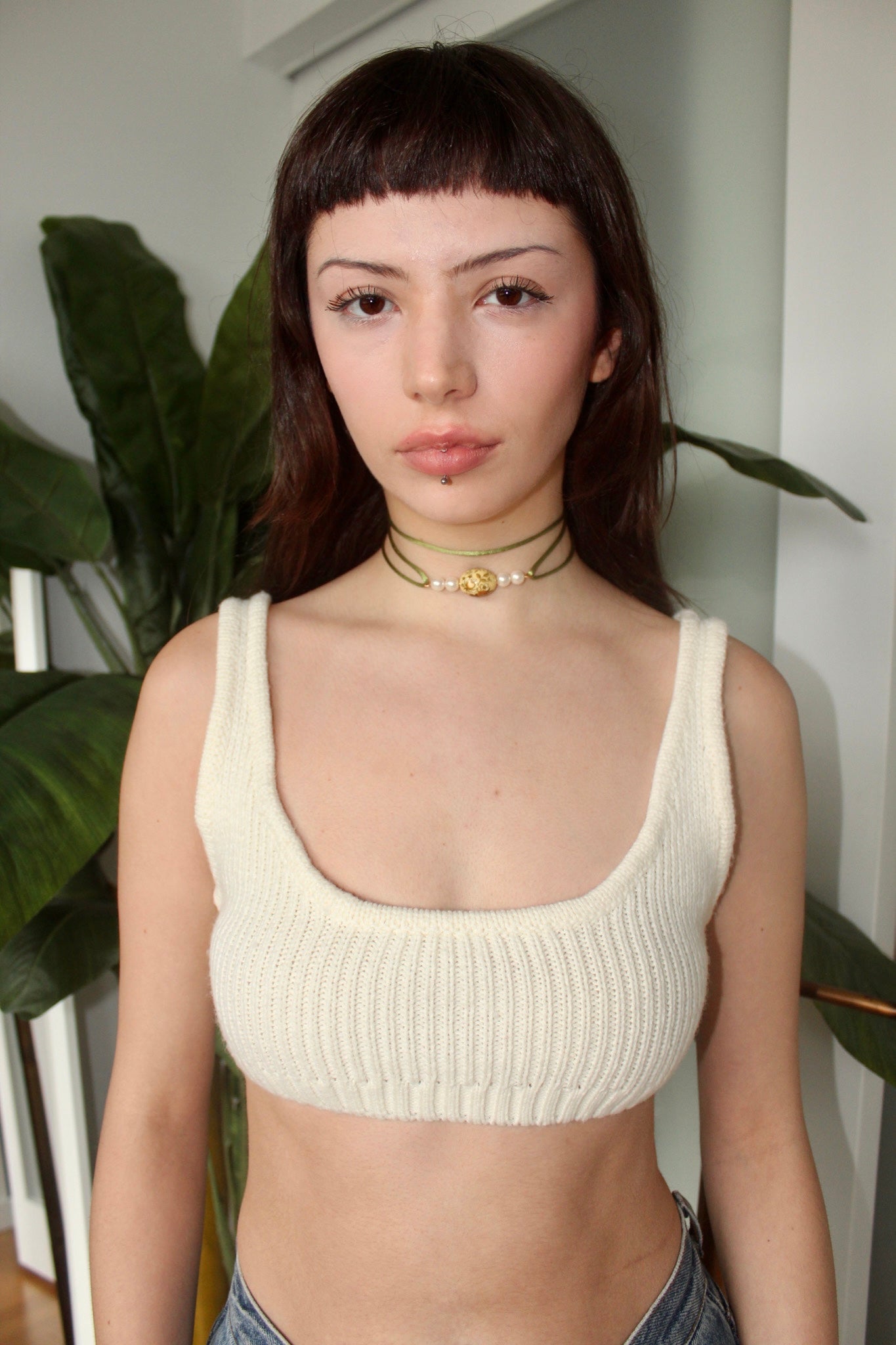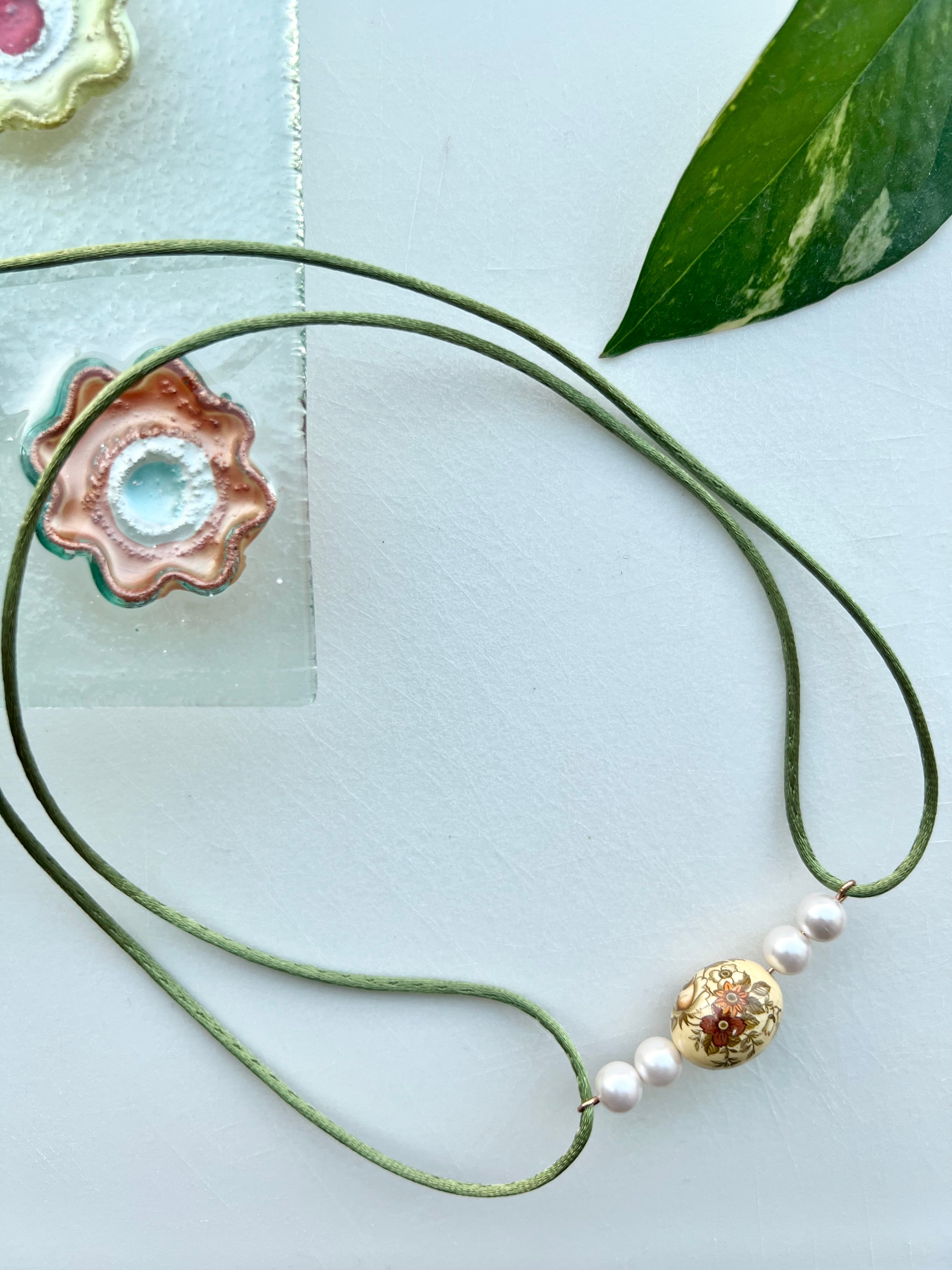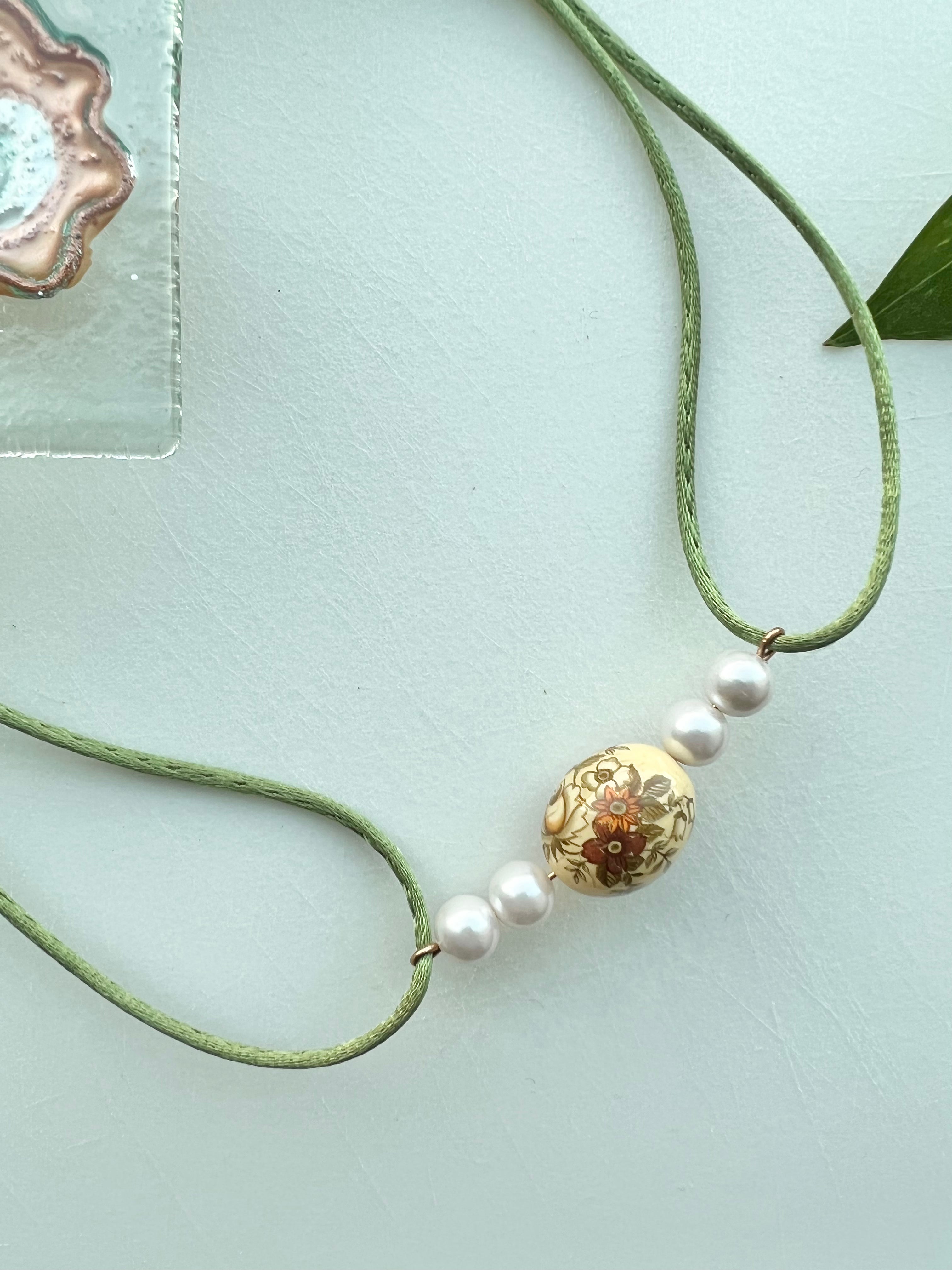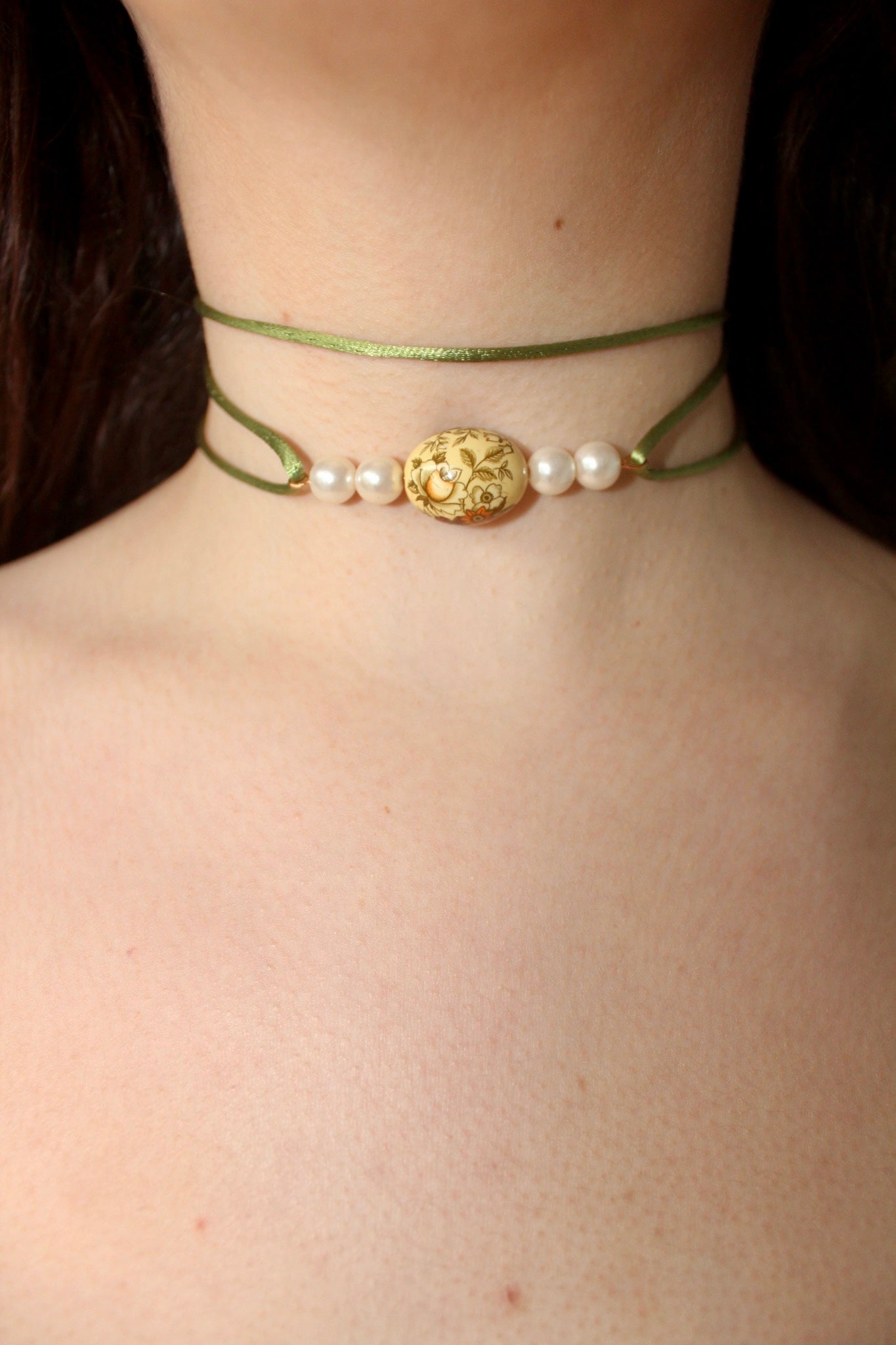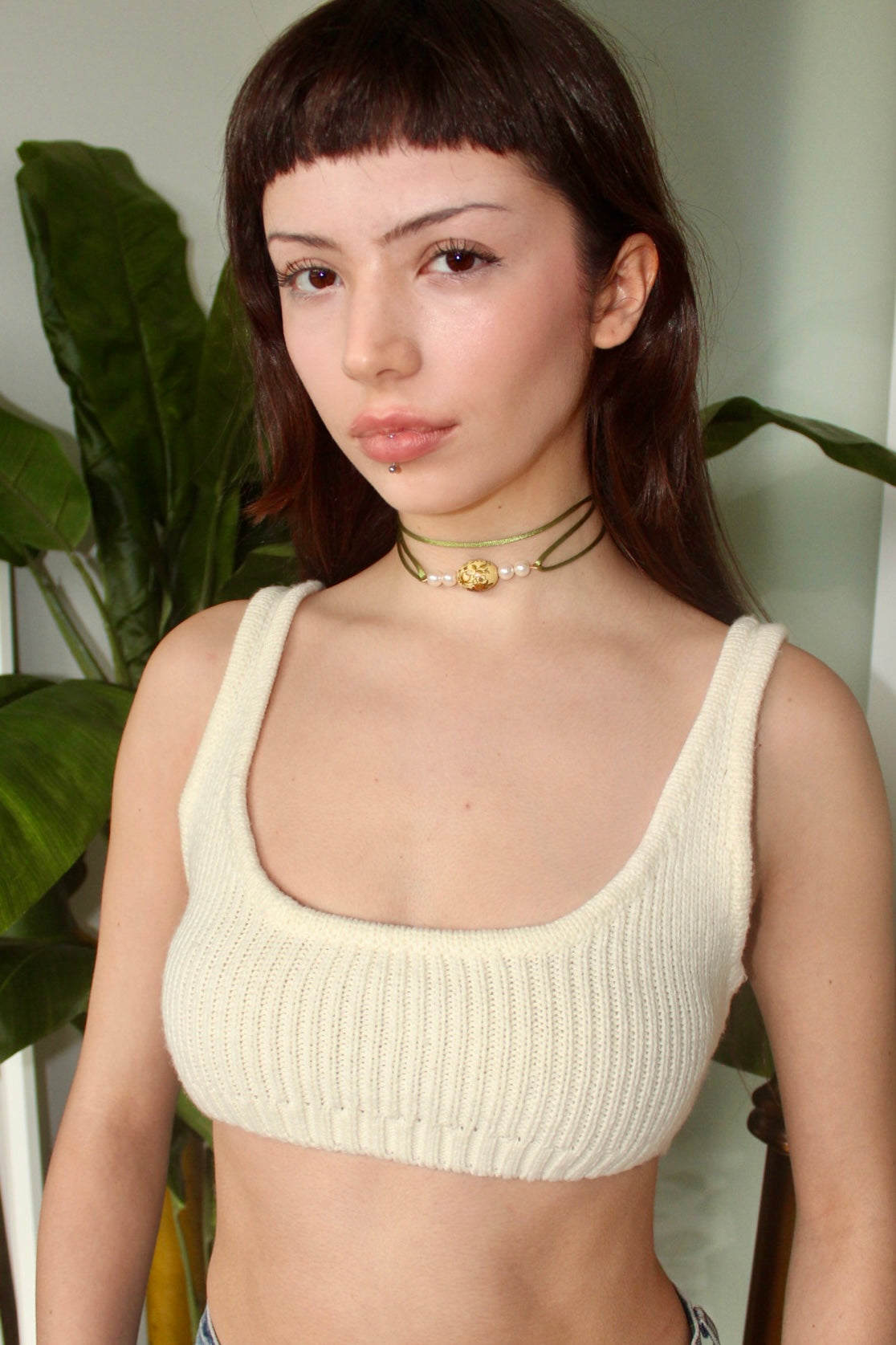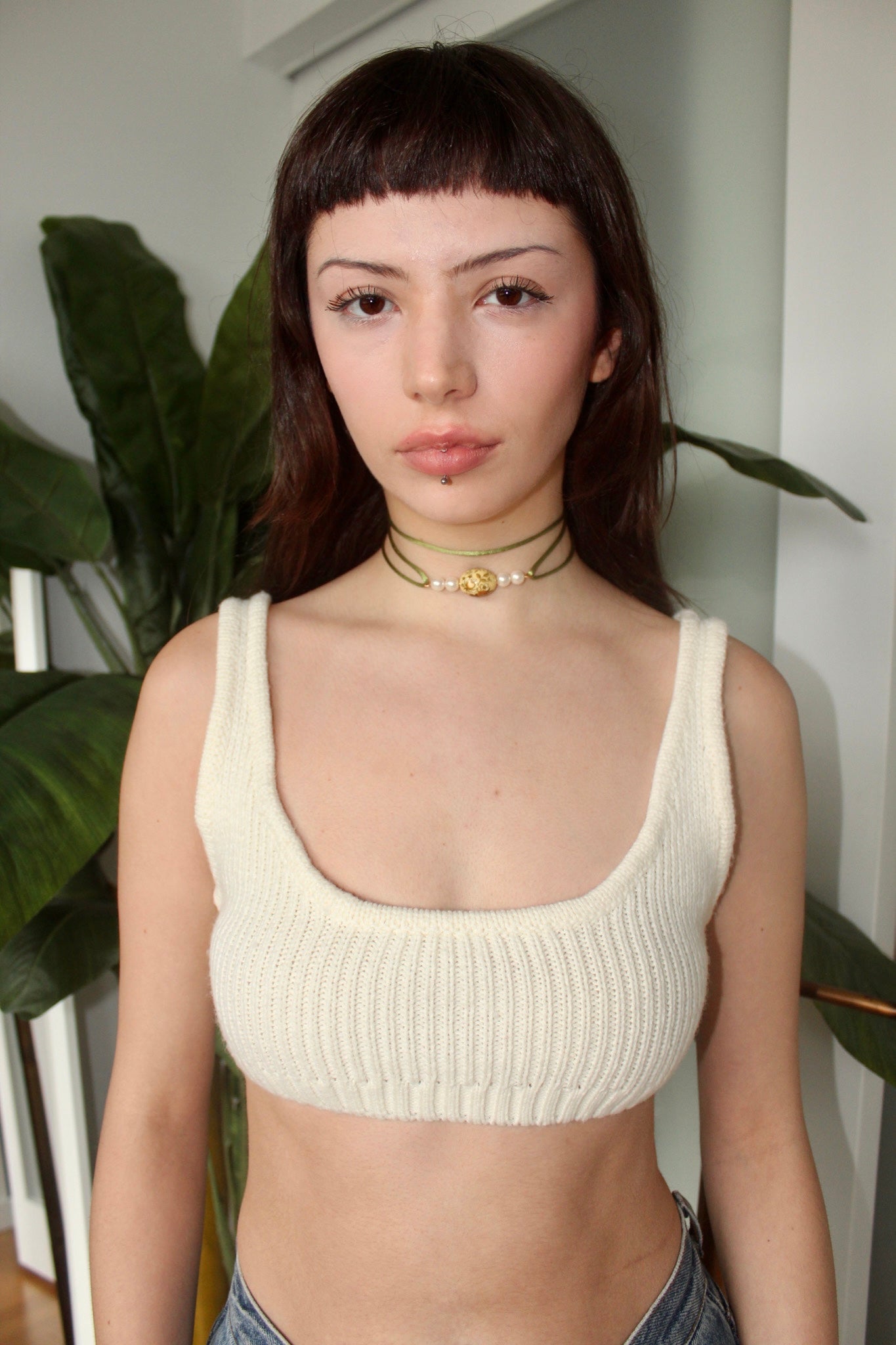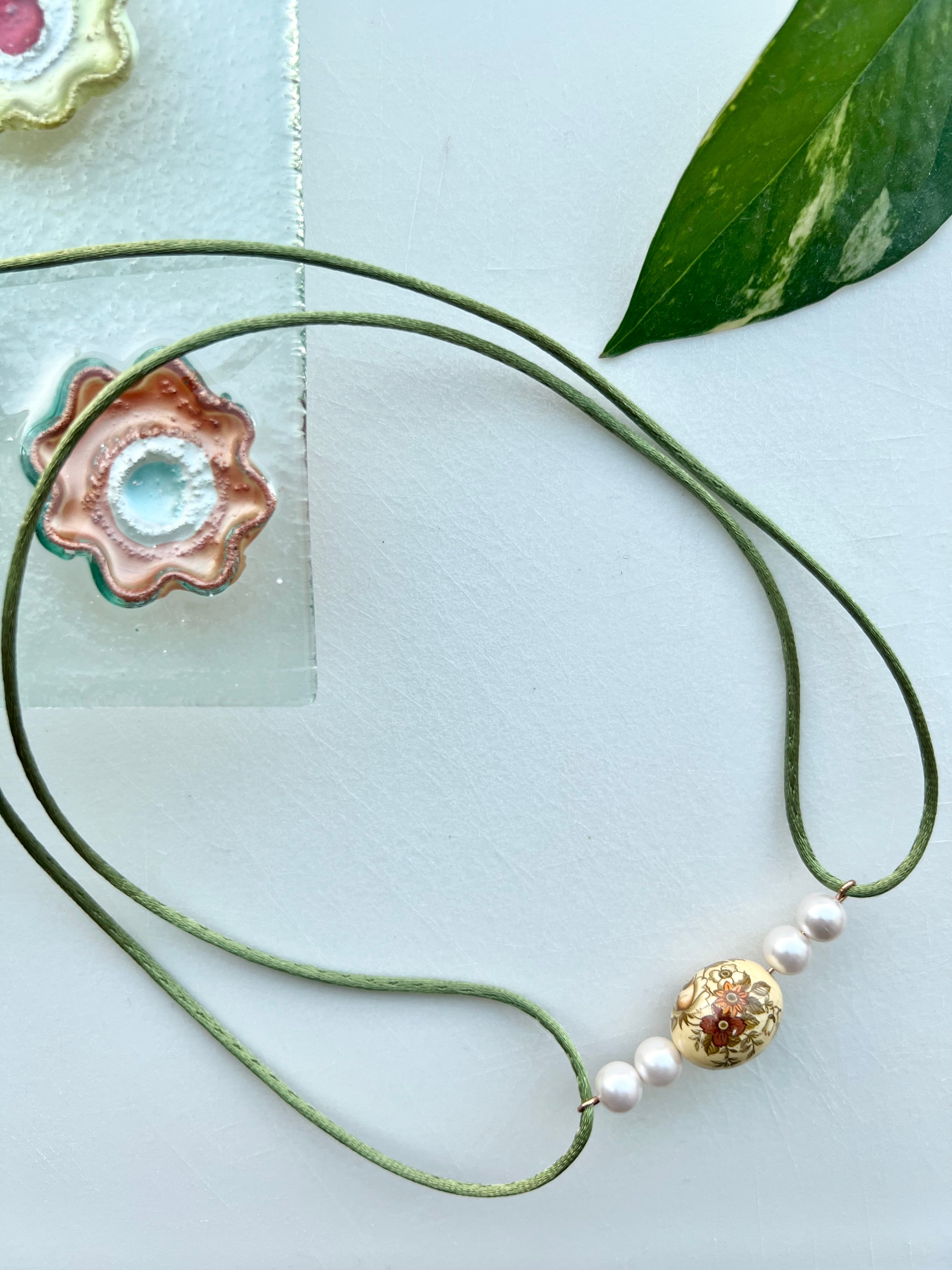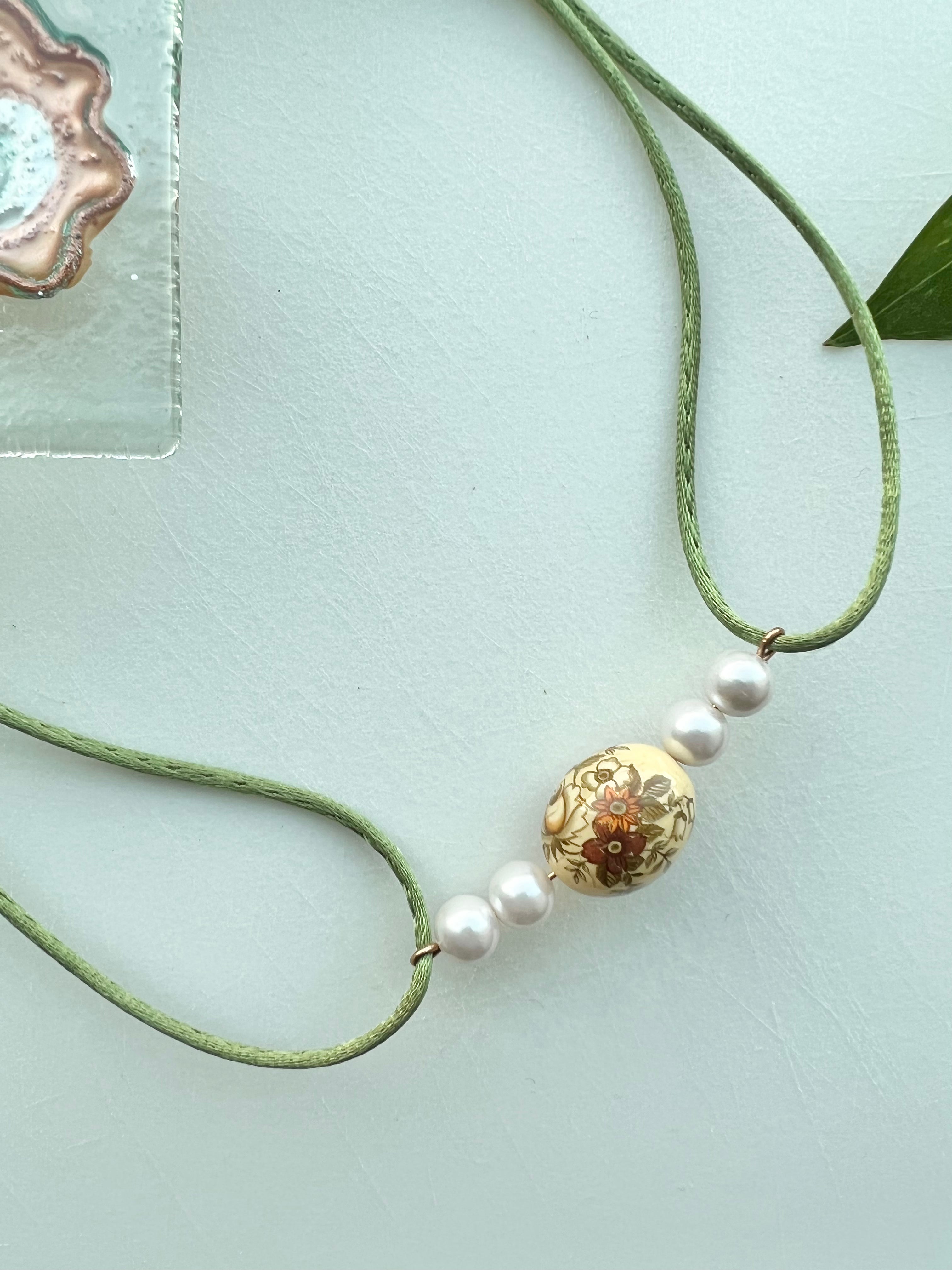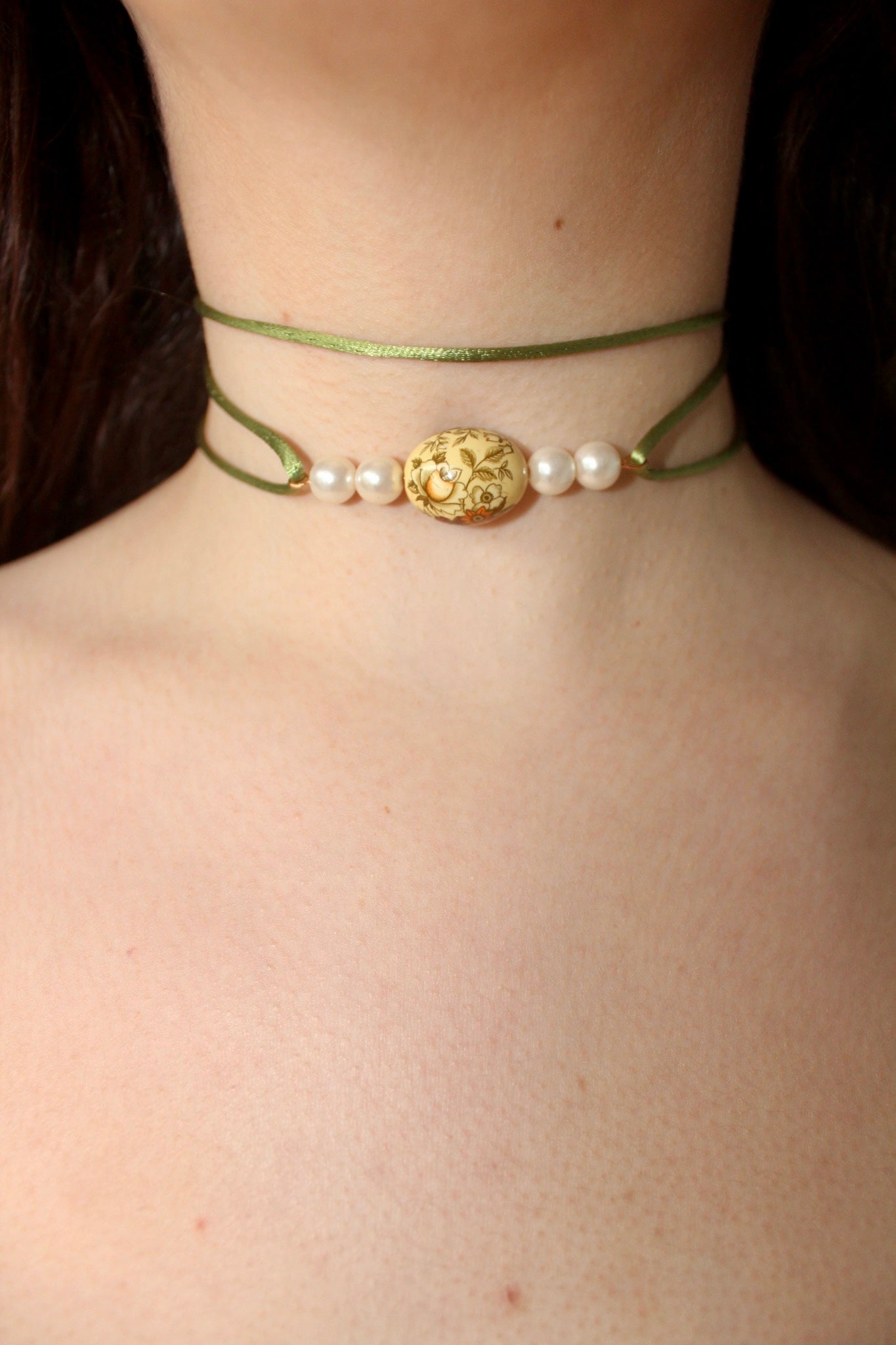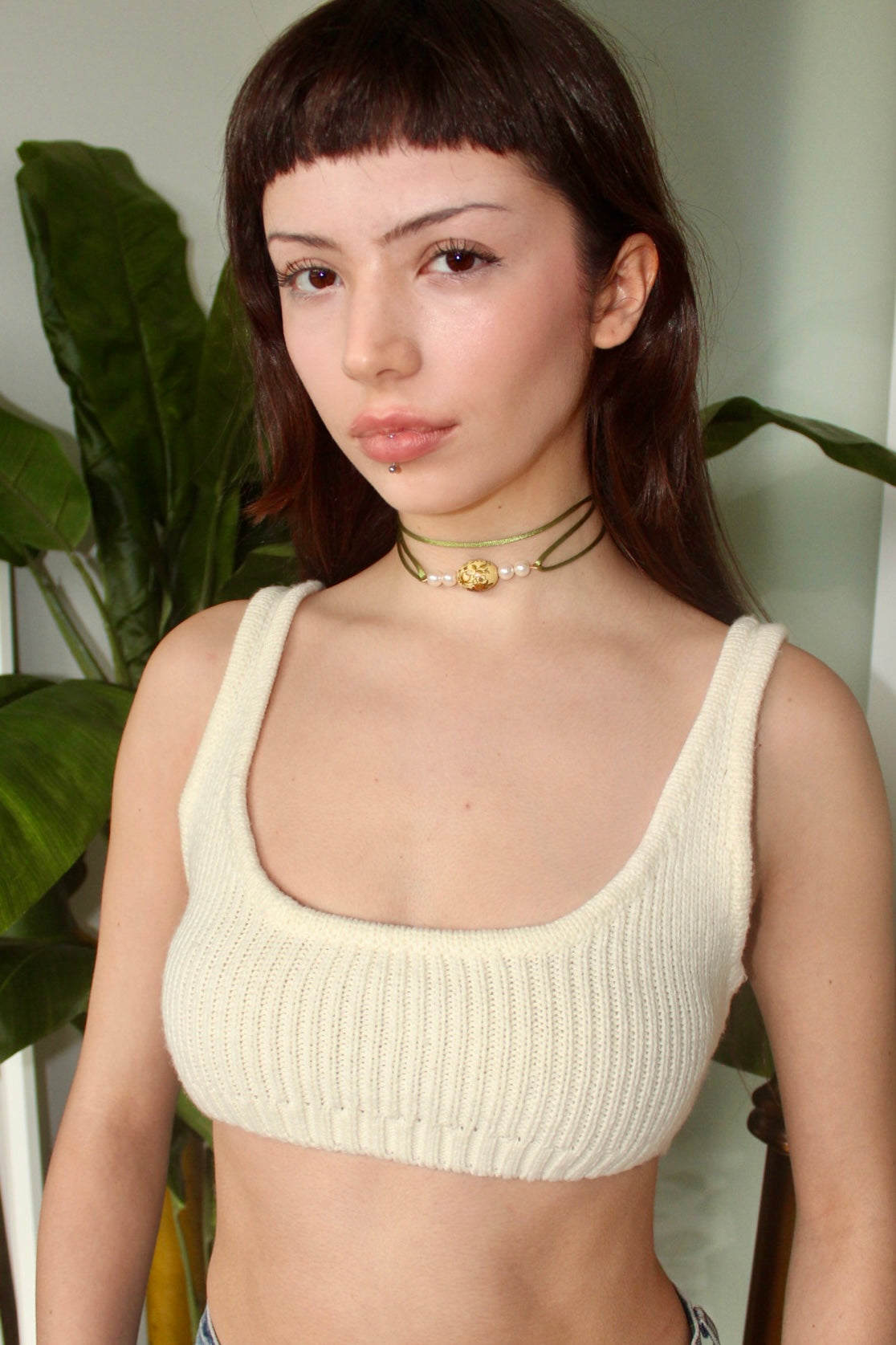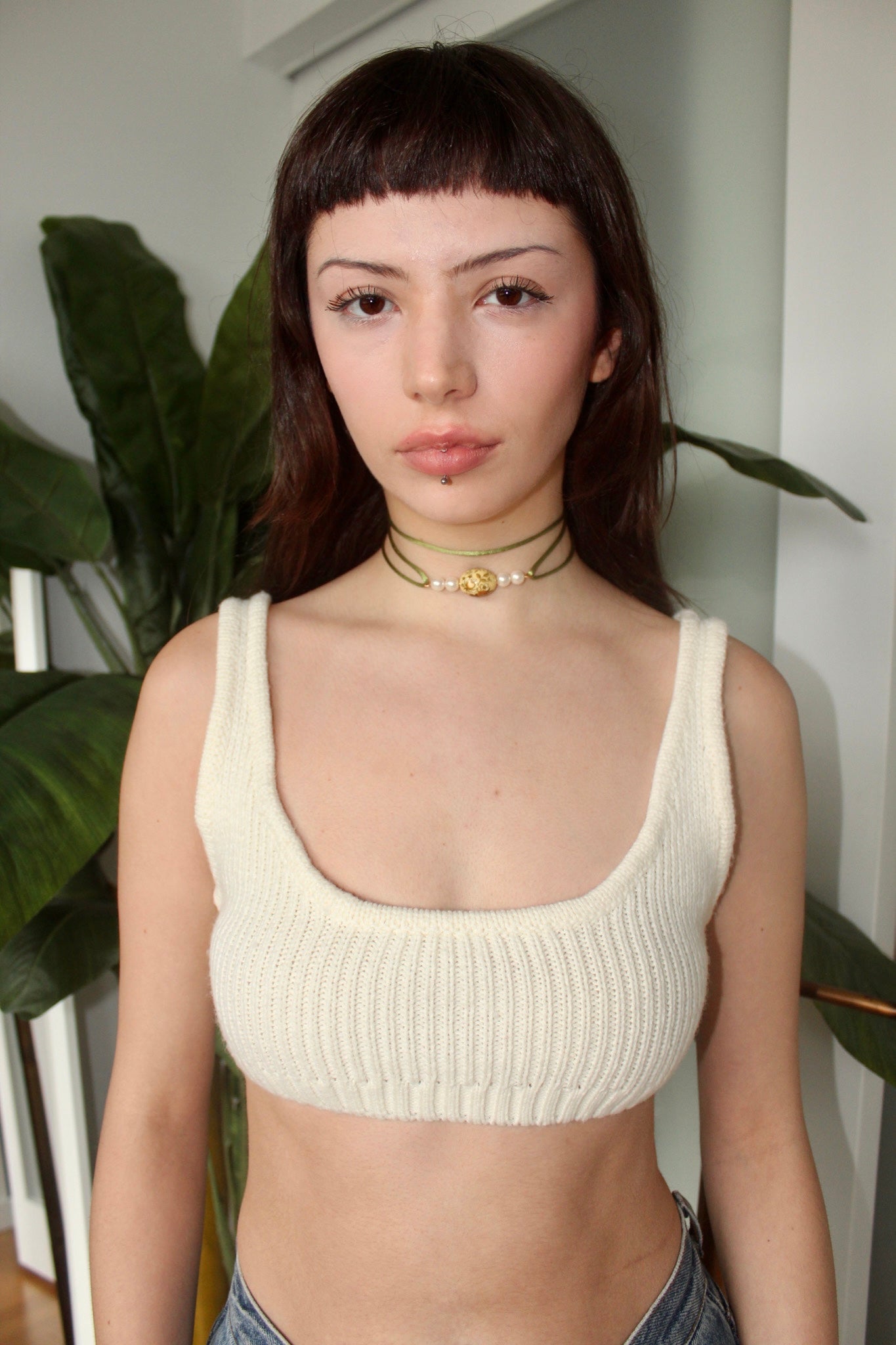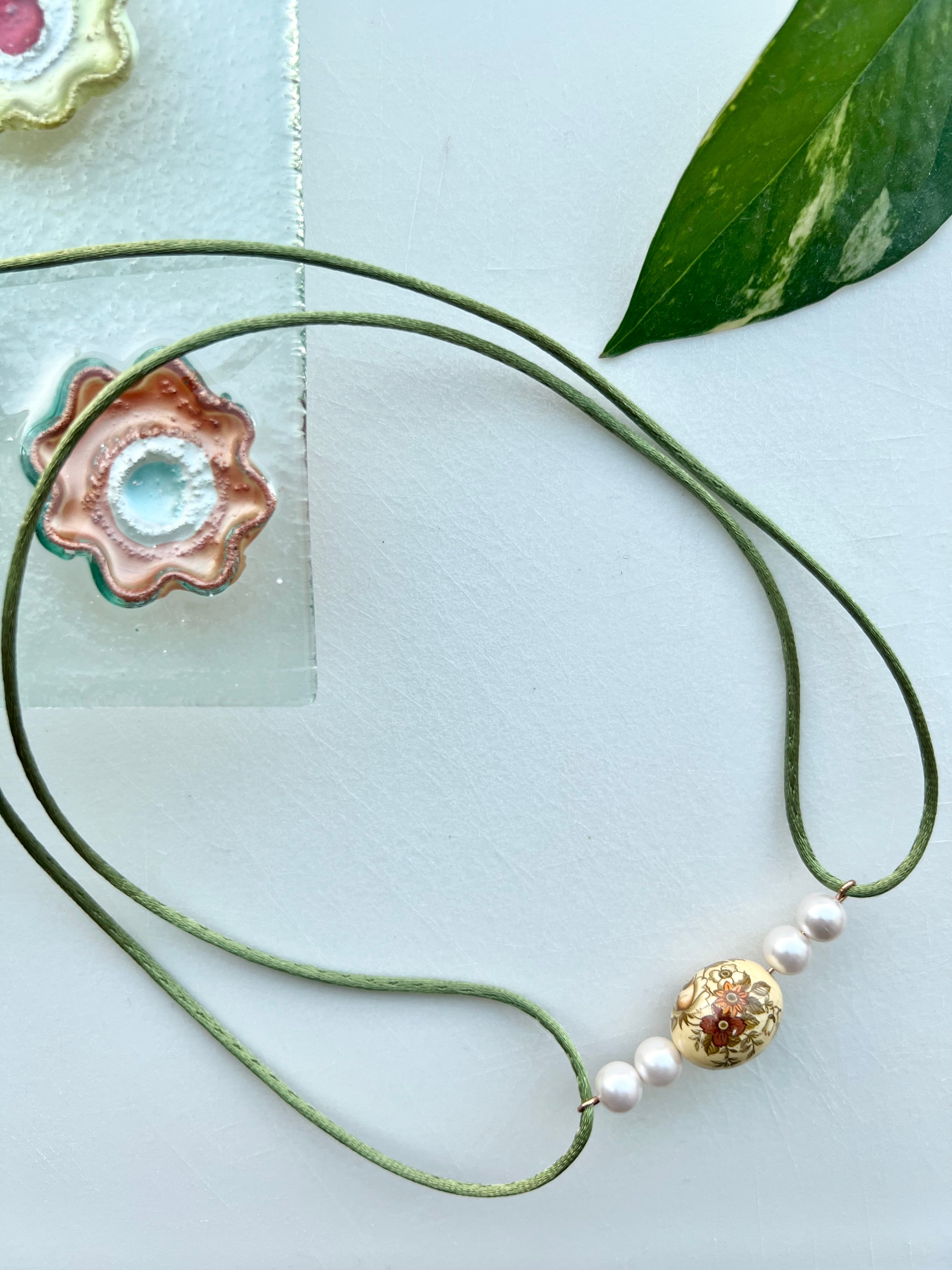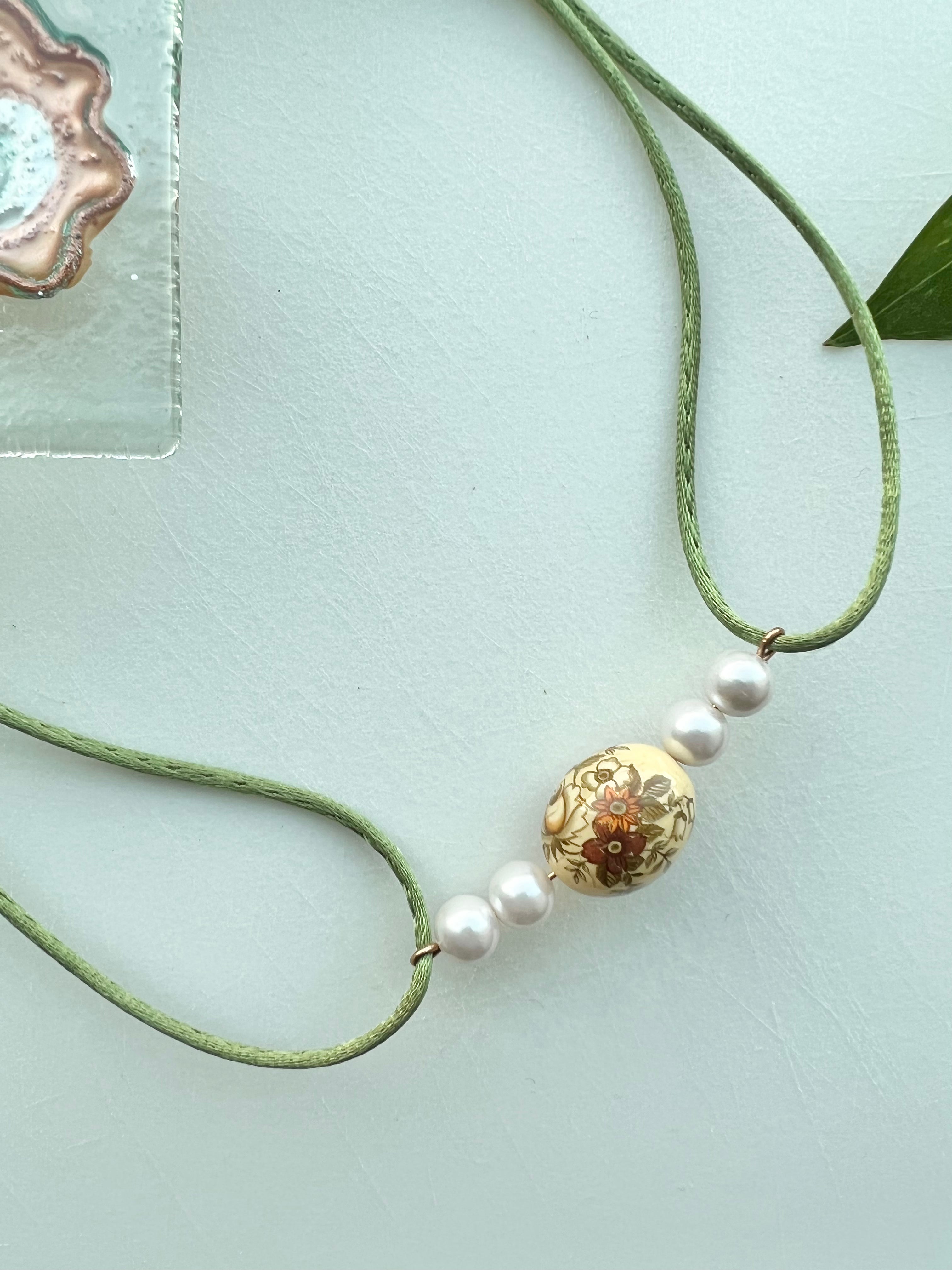 Floral Oval Yellow Cream Bead Pearl Choker
A gorgeous vintage oval charm with dainty floral pattern mixed with pearl beads, strung on a satin cord. 
100% adjustable. Loop the cord once around your head and and tie at the back to get the loop effect. 
Select your own cord color! 
Handmade in Connecticut in limited quantities.