Hello! Welcome :) Flat rate shipping of $6.95 on all orders in the US.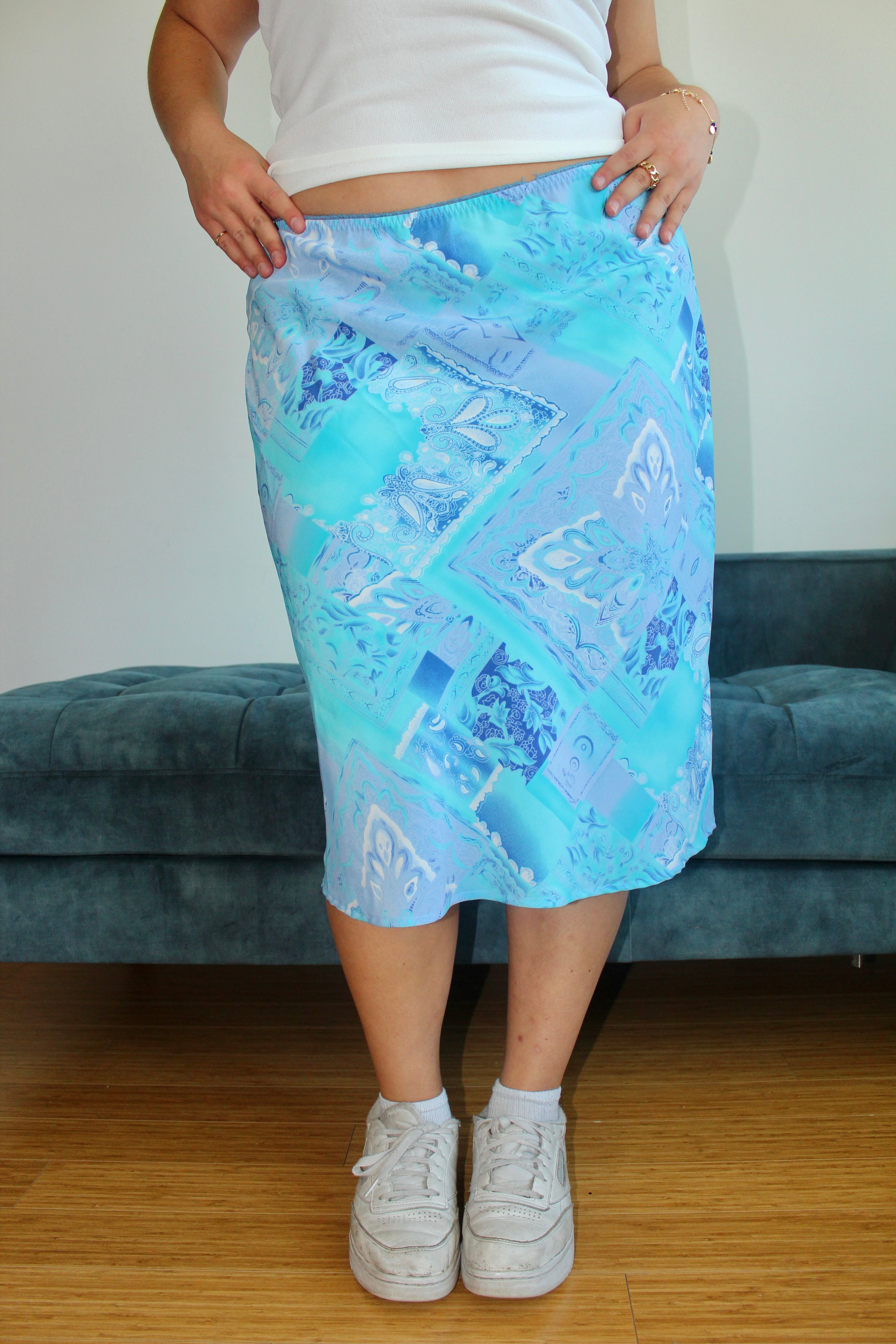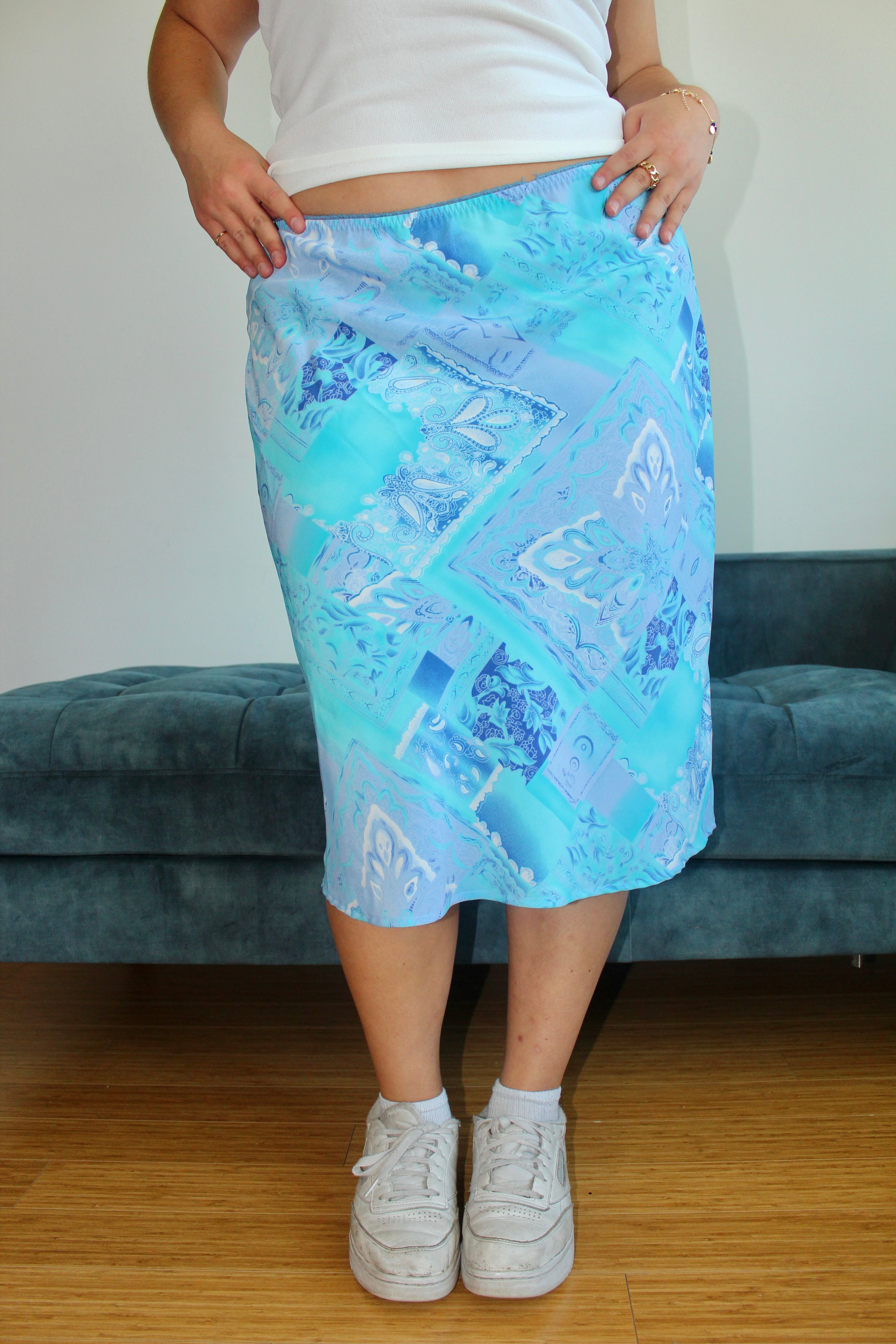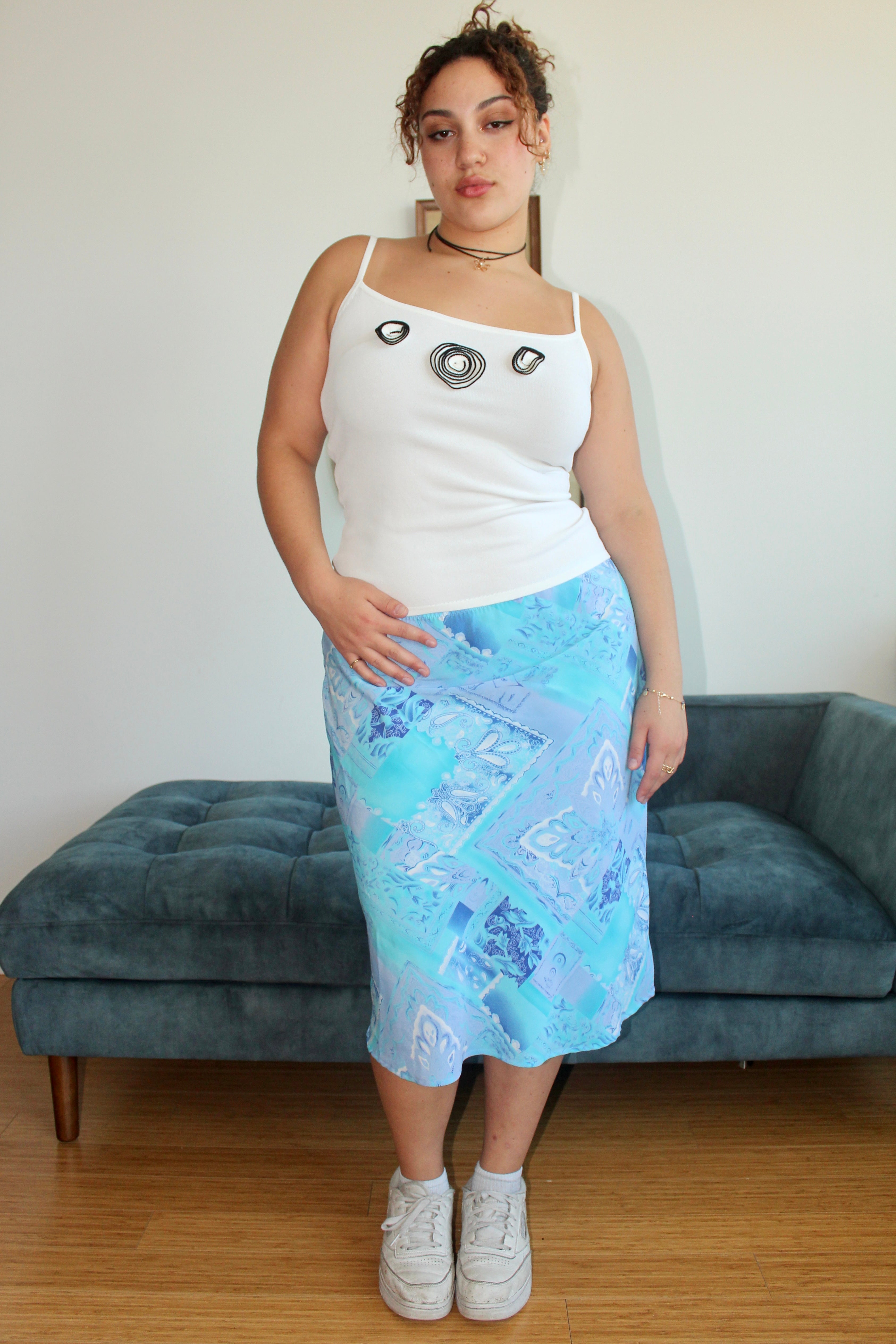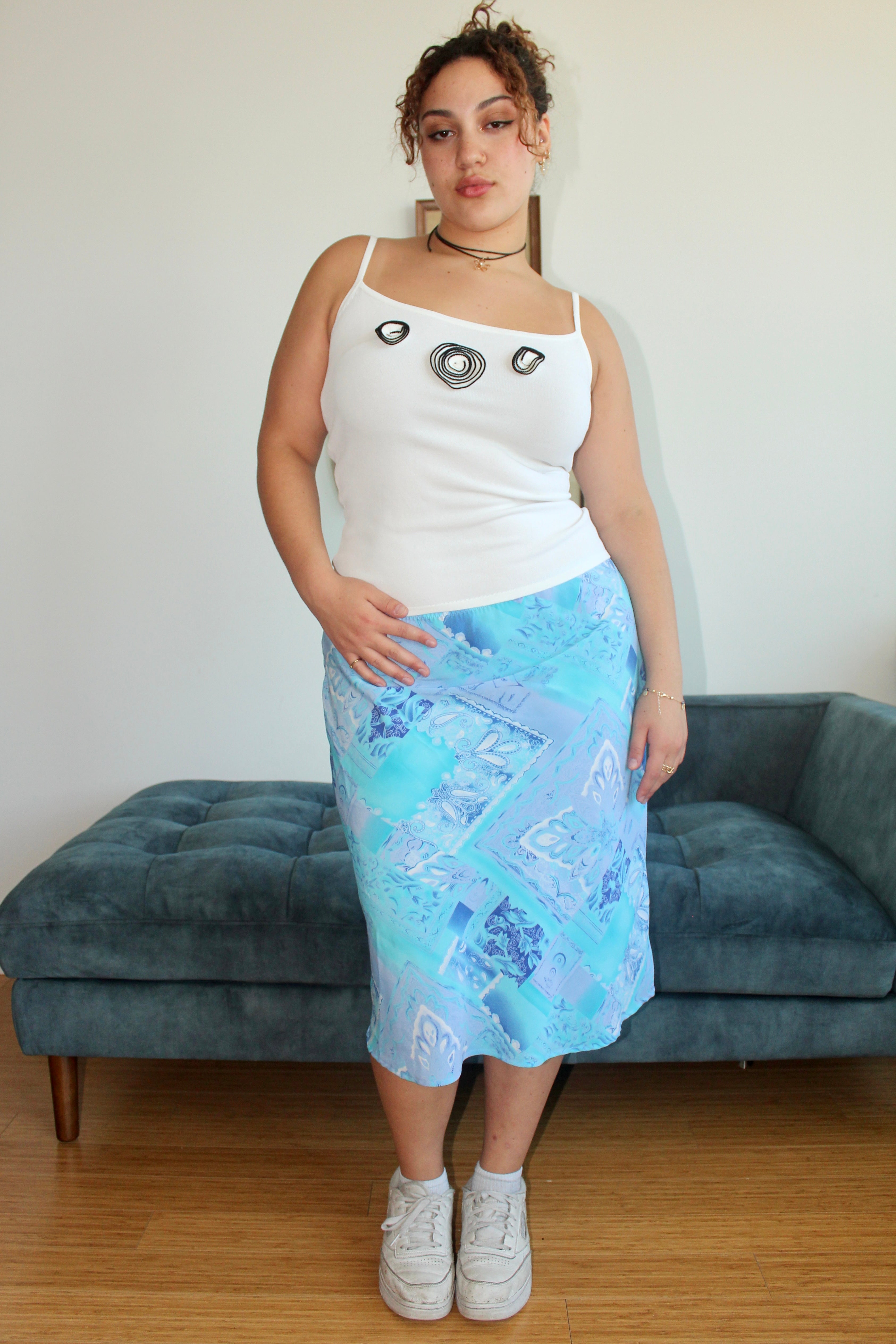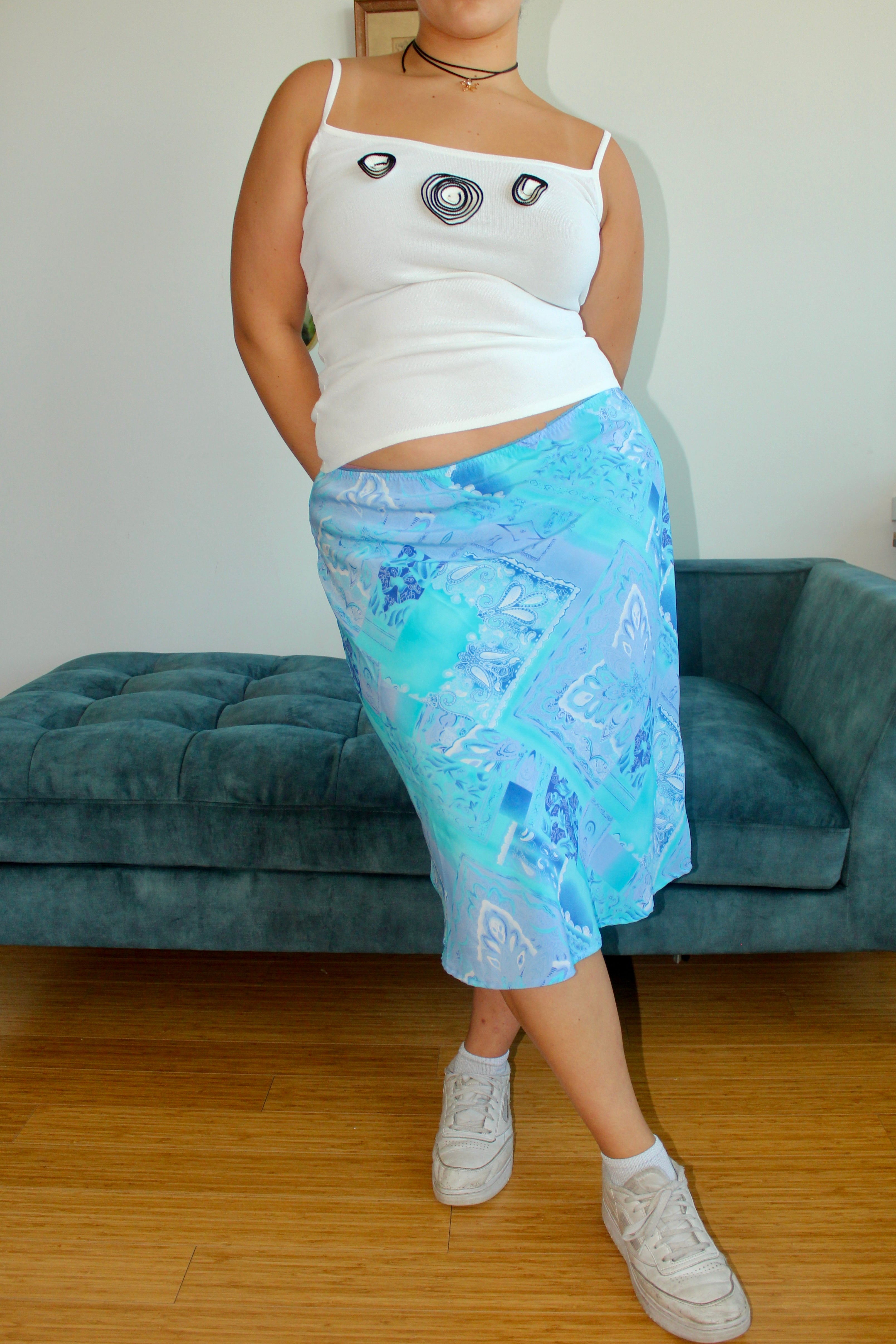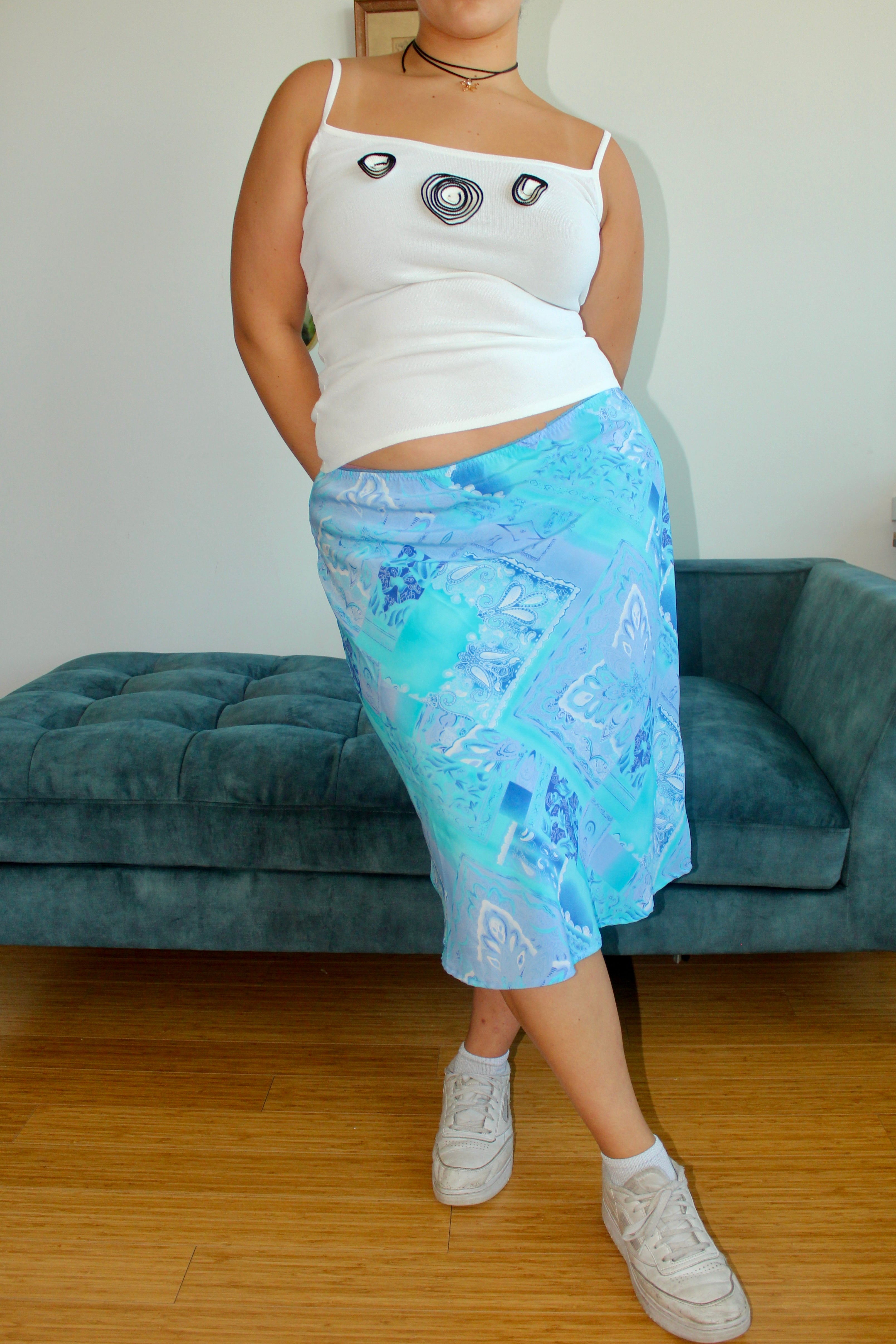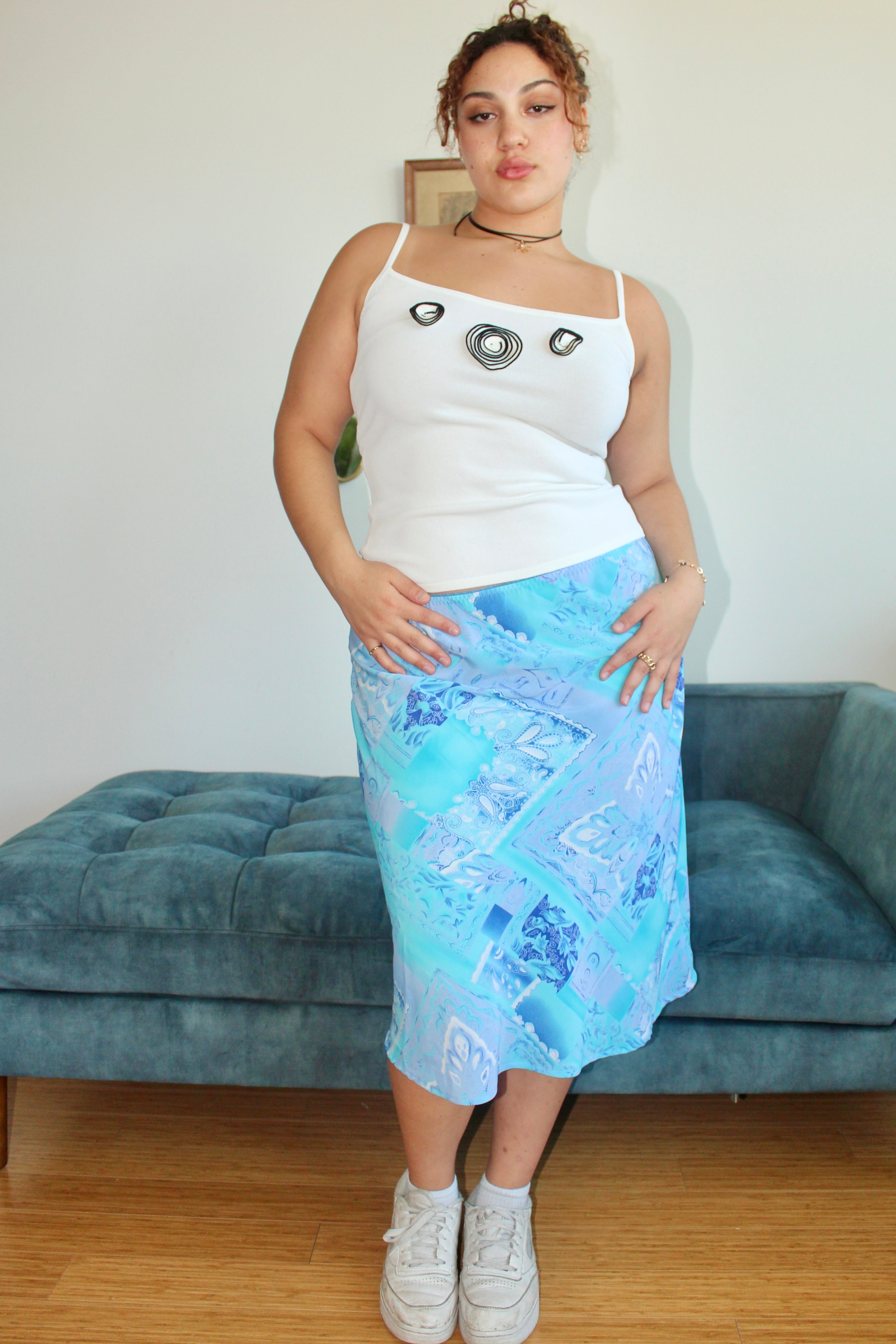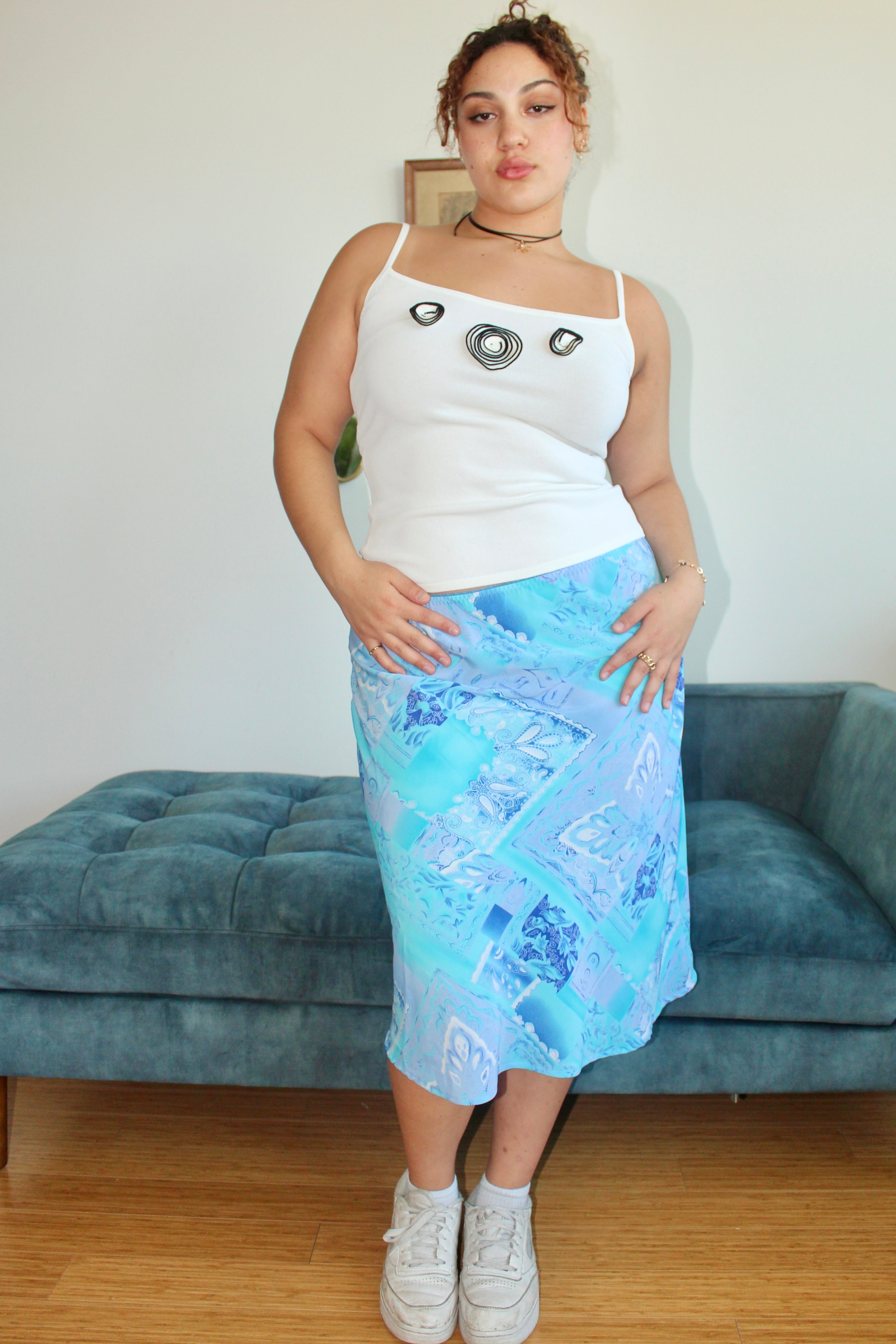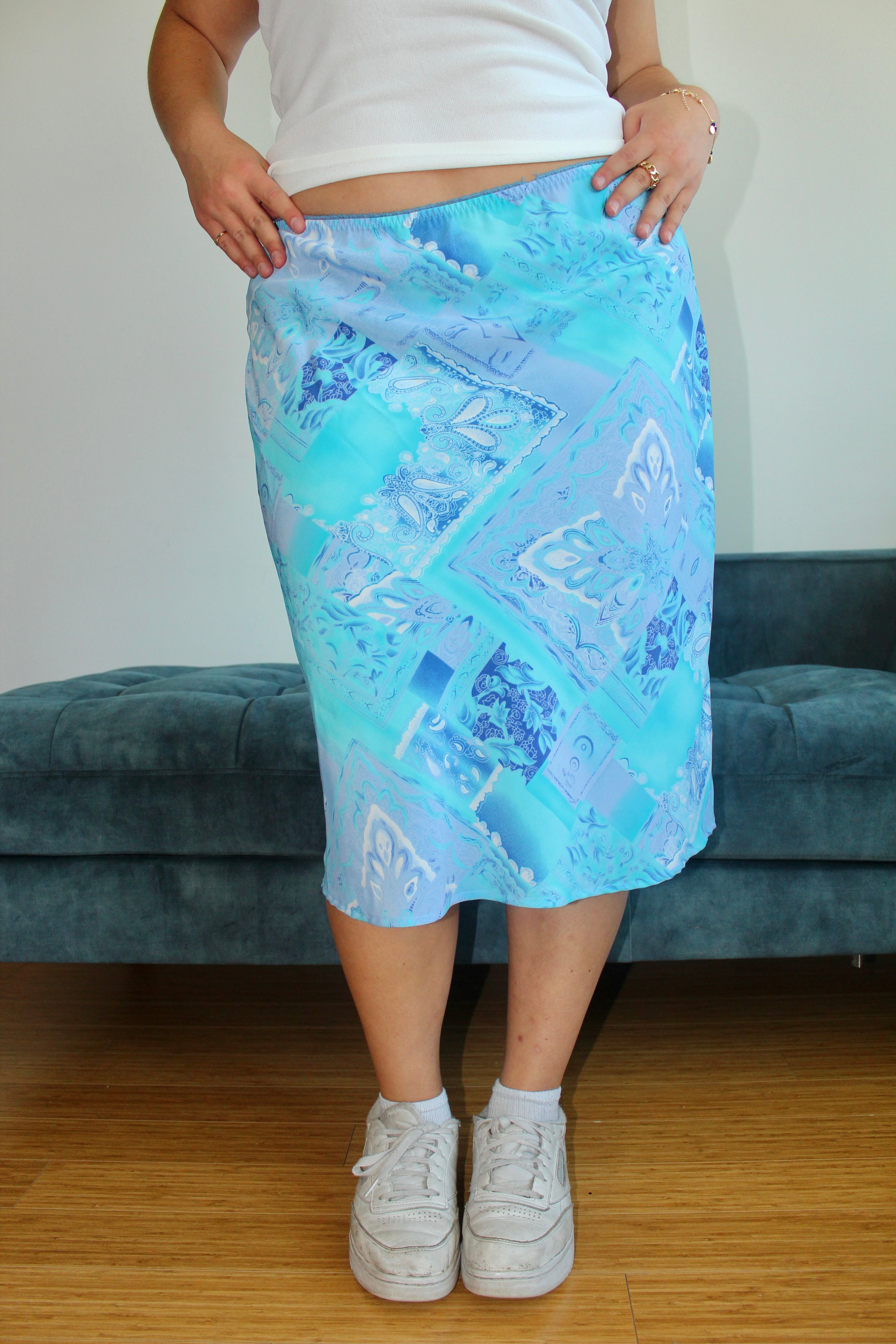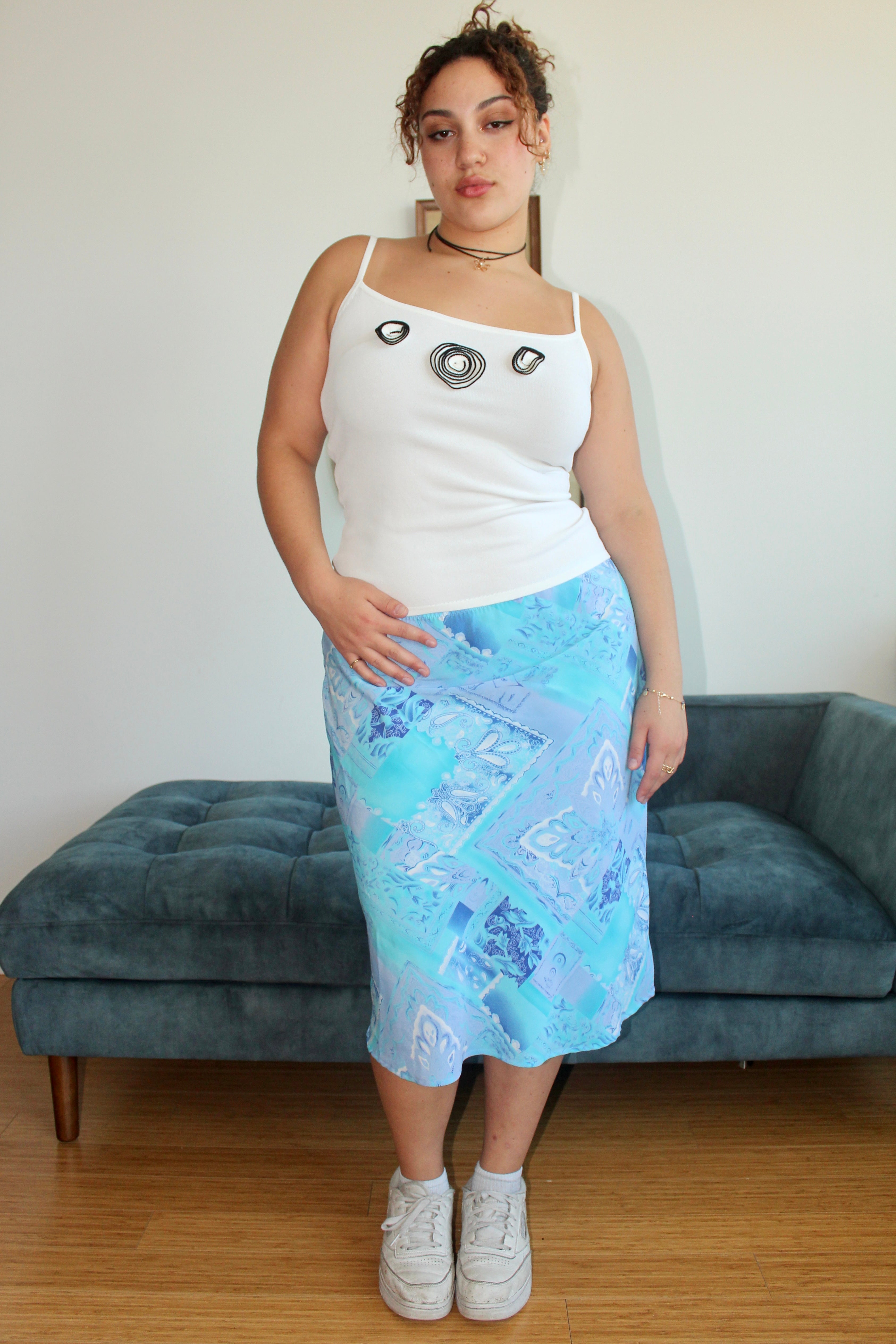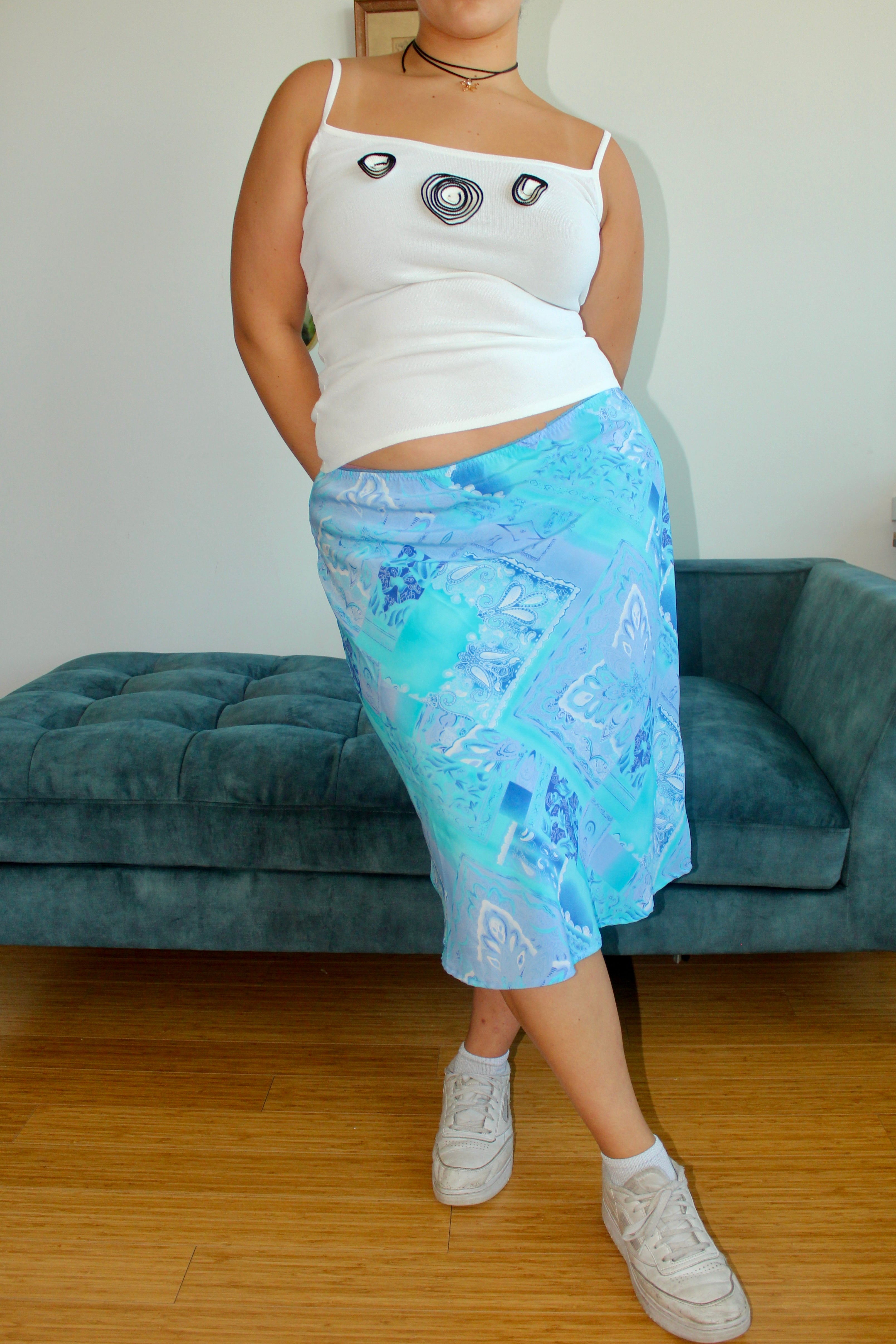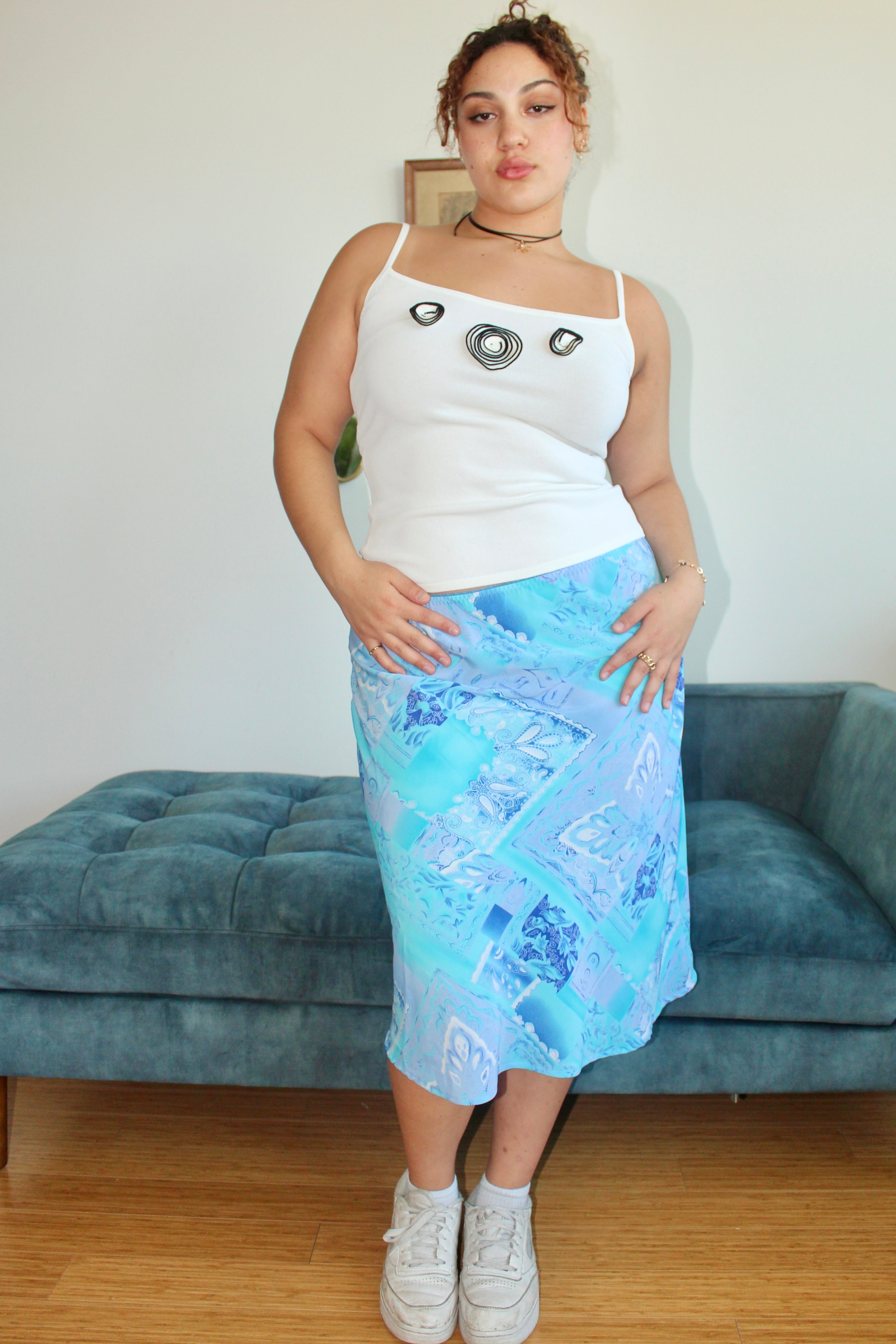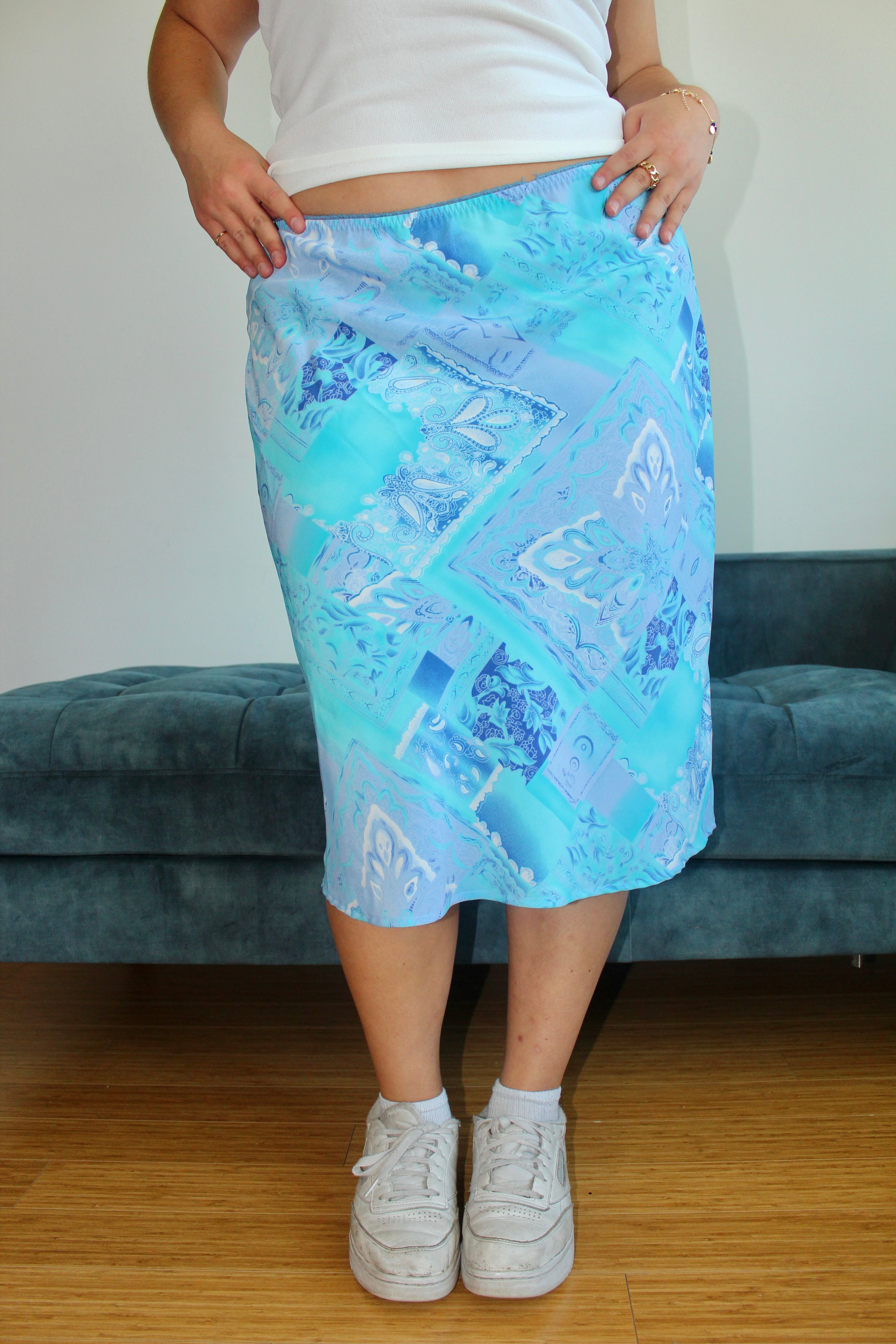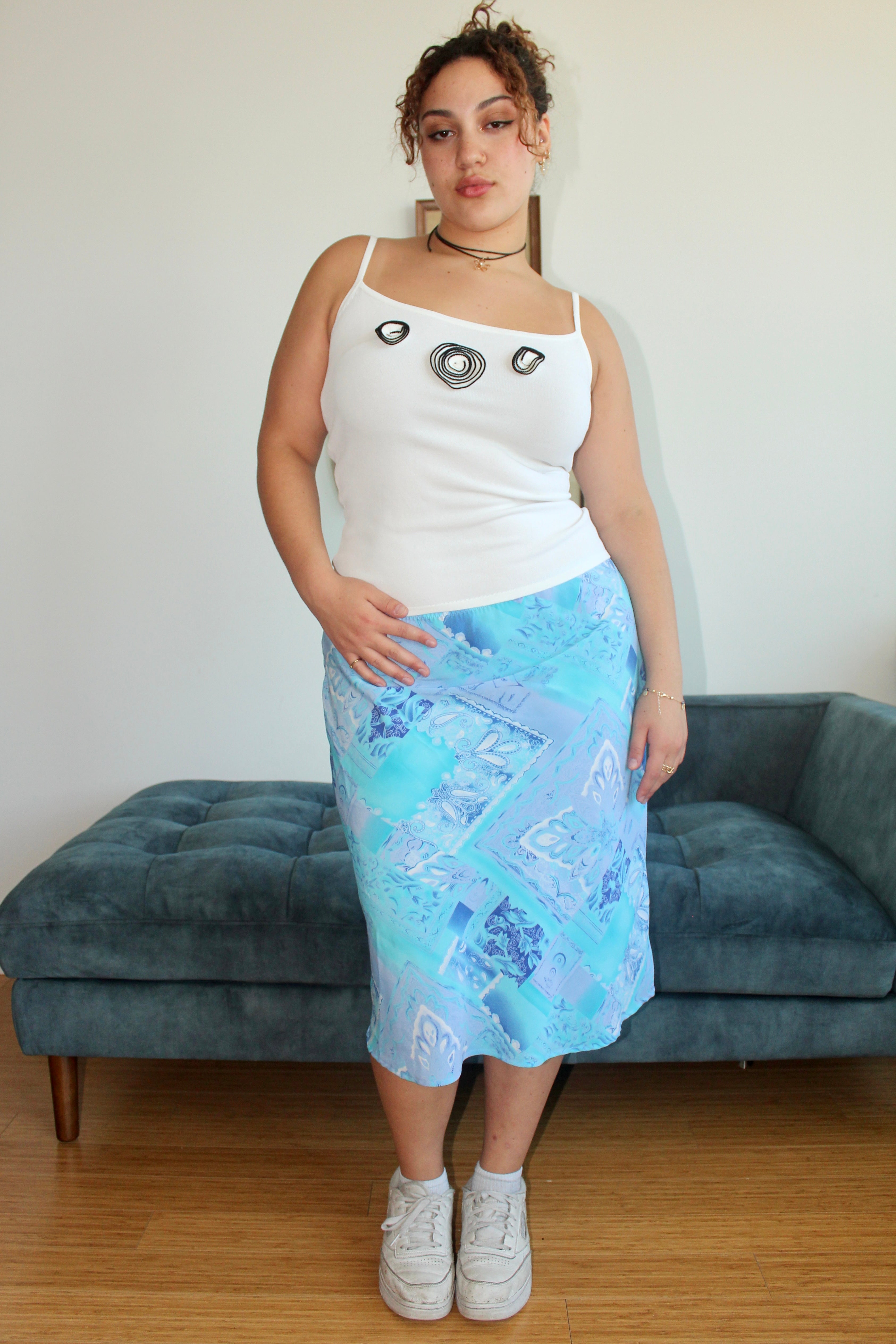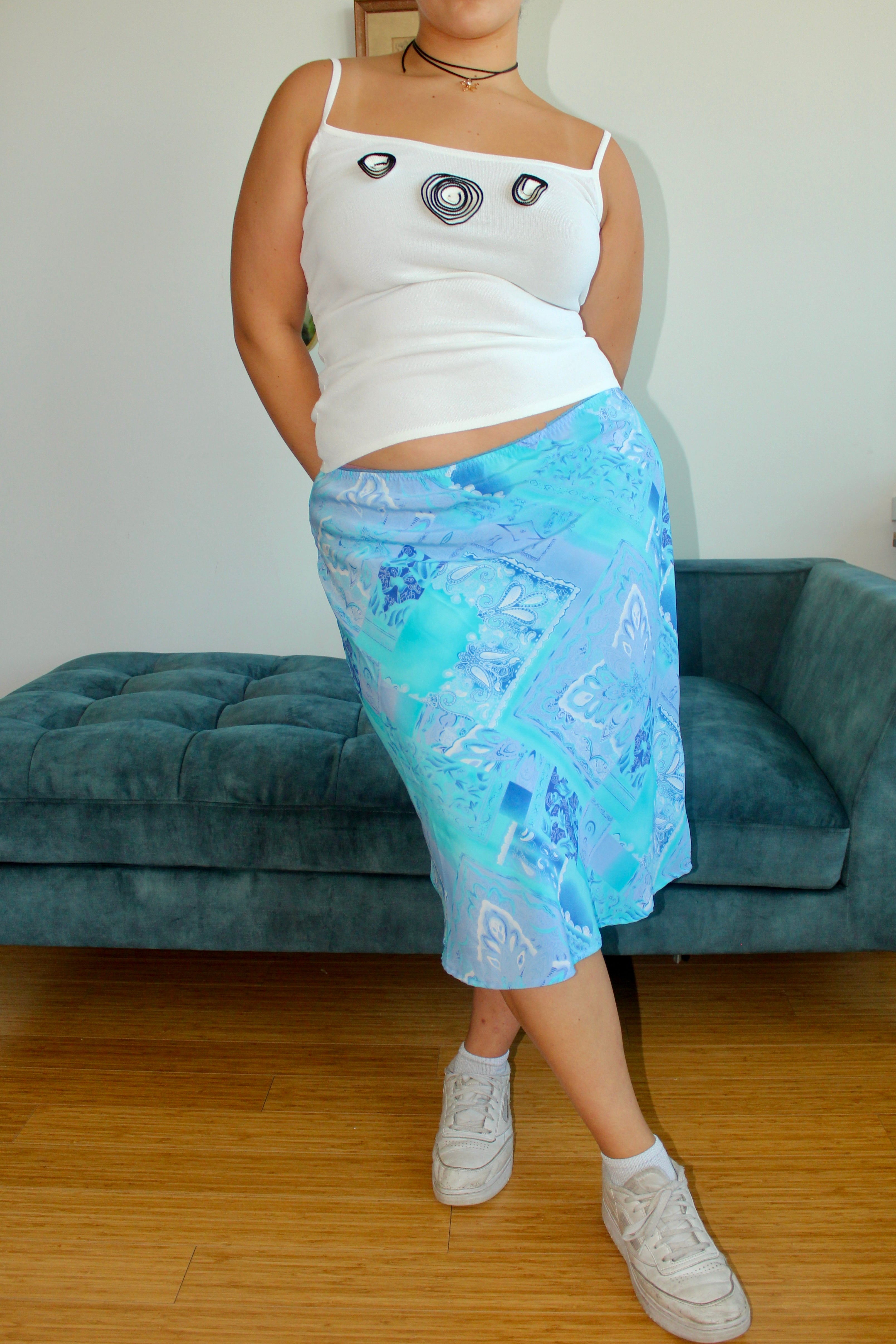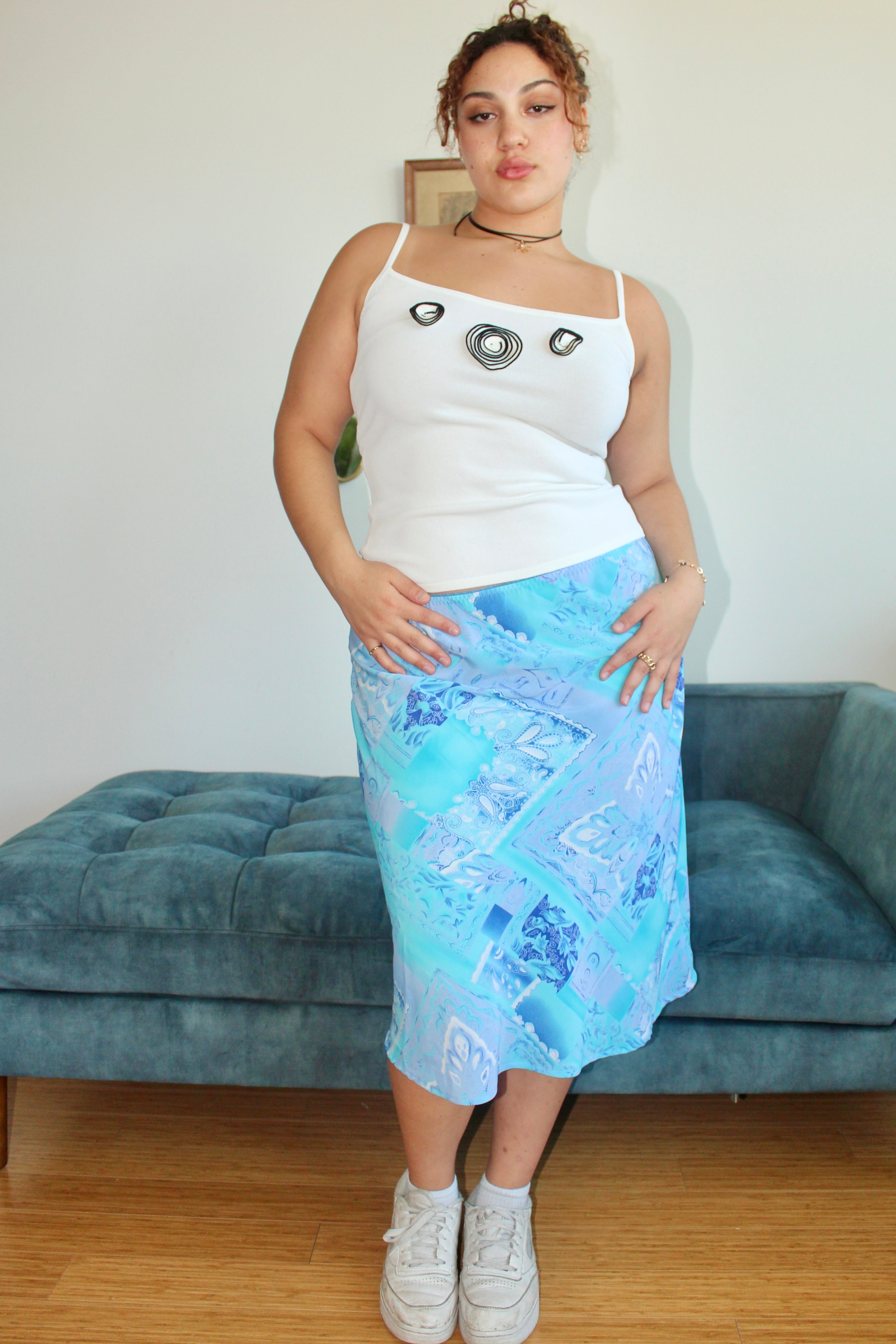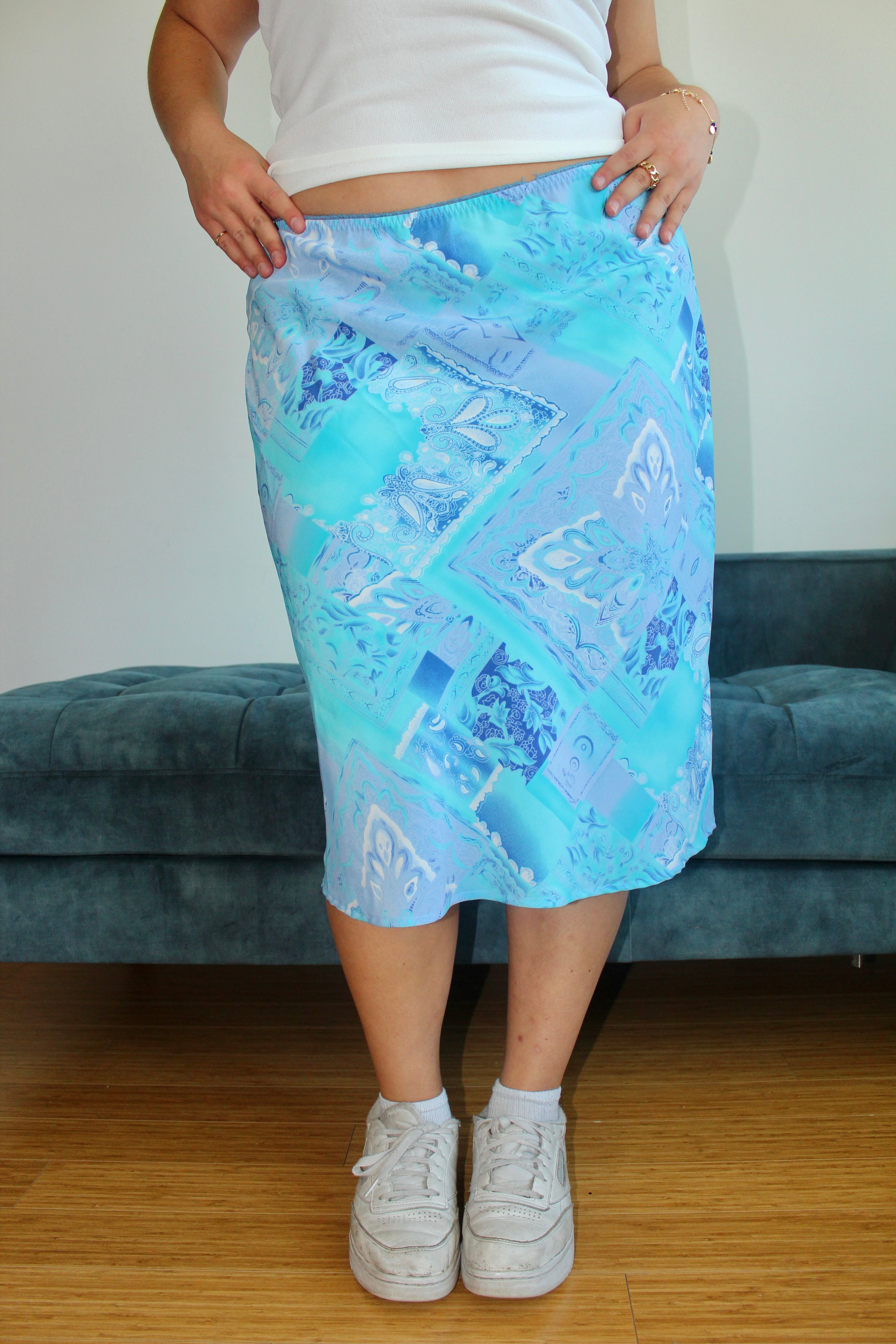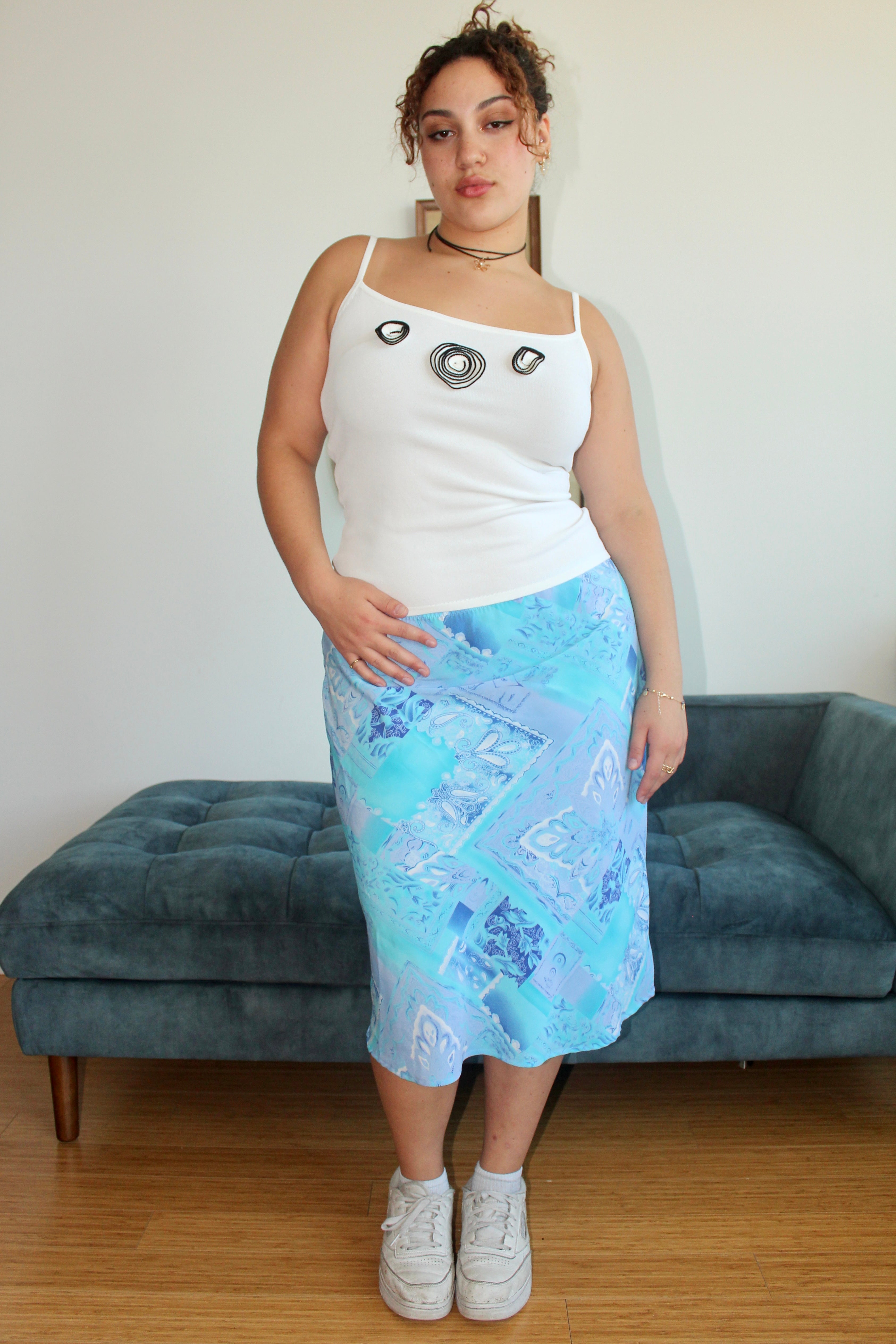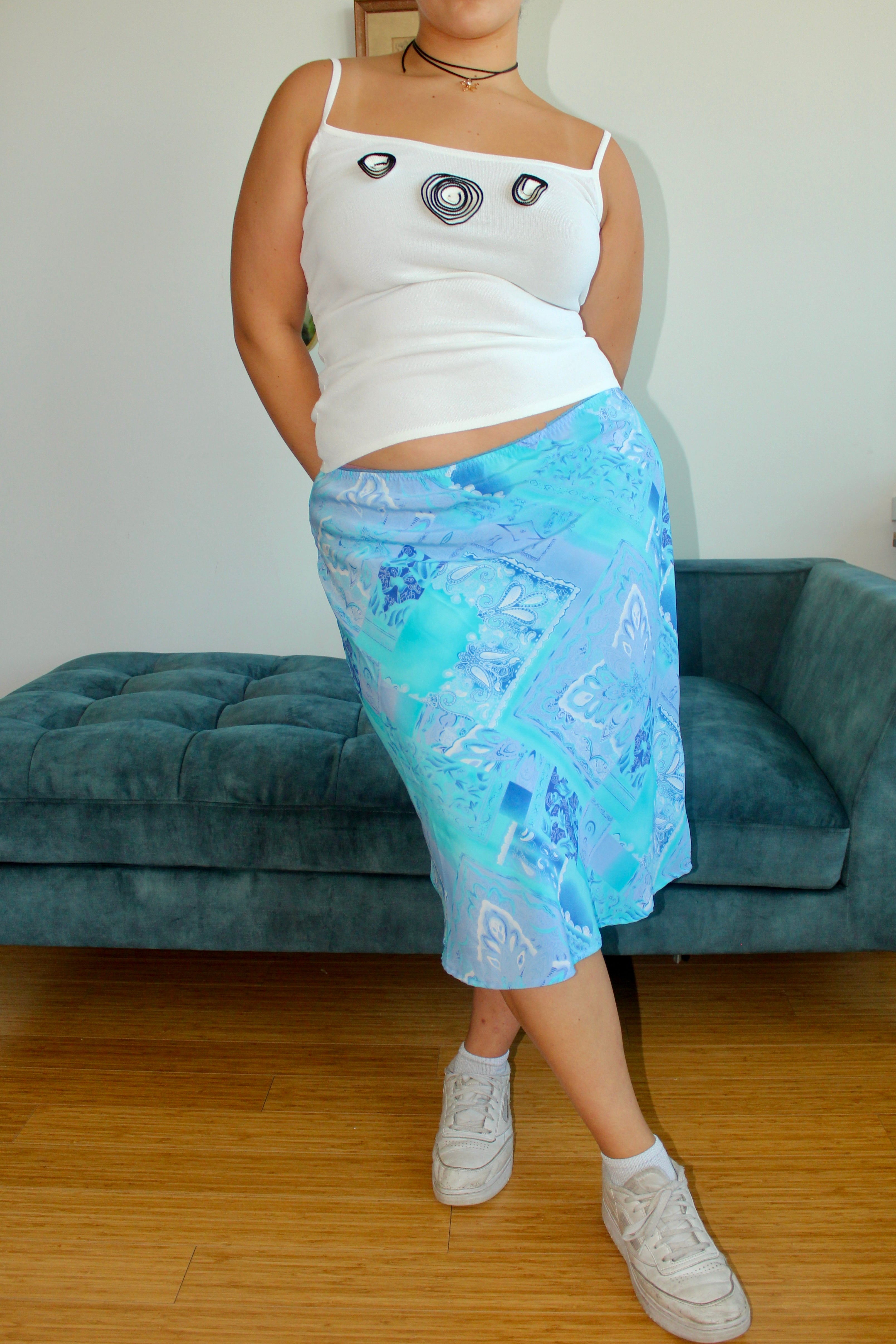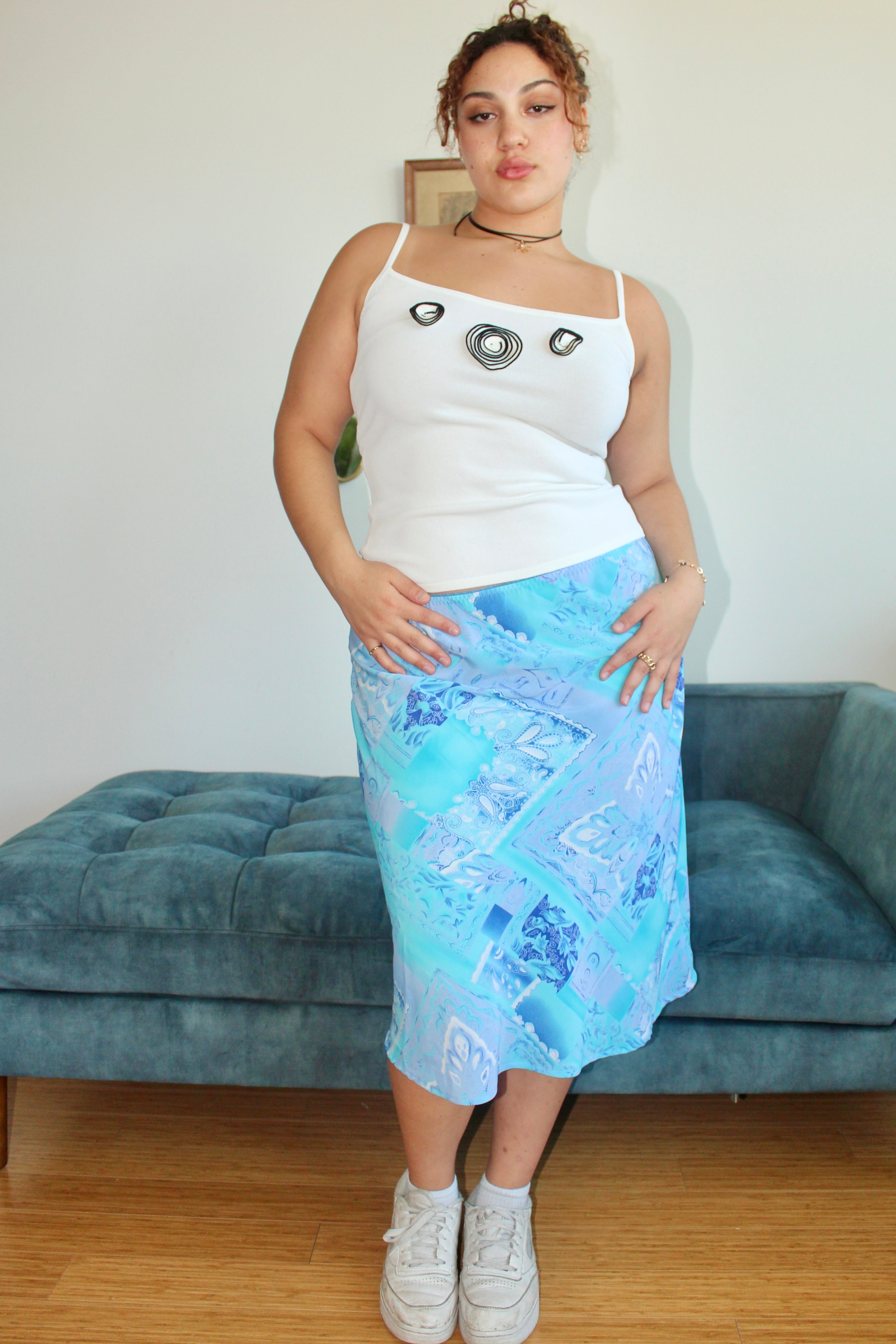 Vintage 90s Blue Patchwork Midi Skirt (L)
An adorable vintage midi skirt with a sweet retro pattern and perfect 90s fit. 
Size/Fit:
Model is 5'6 and a size Large. Her shoulders are 18 inches wide, her waist is 34.5 inches around with 45 inch hips. 42 inch chest. 
Will fit sizes large best. 
Measurements: 
Waist: 30-35 inches 
Length: 27 inches flat
Material: poly