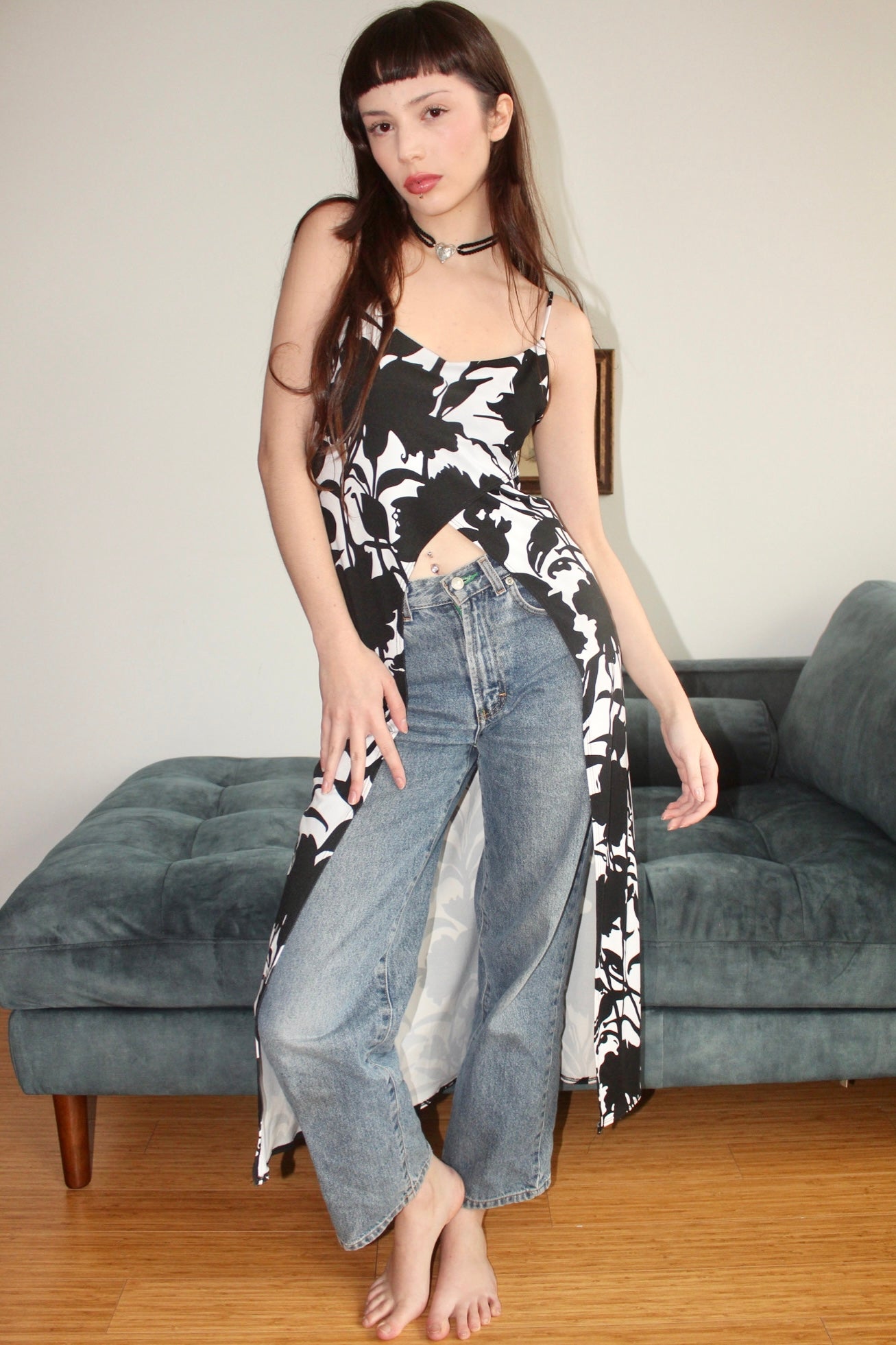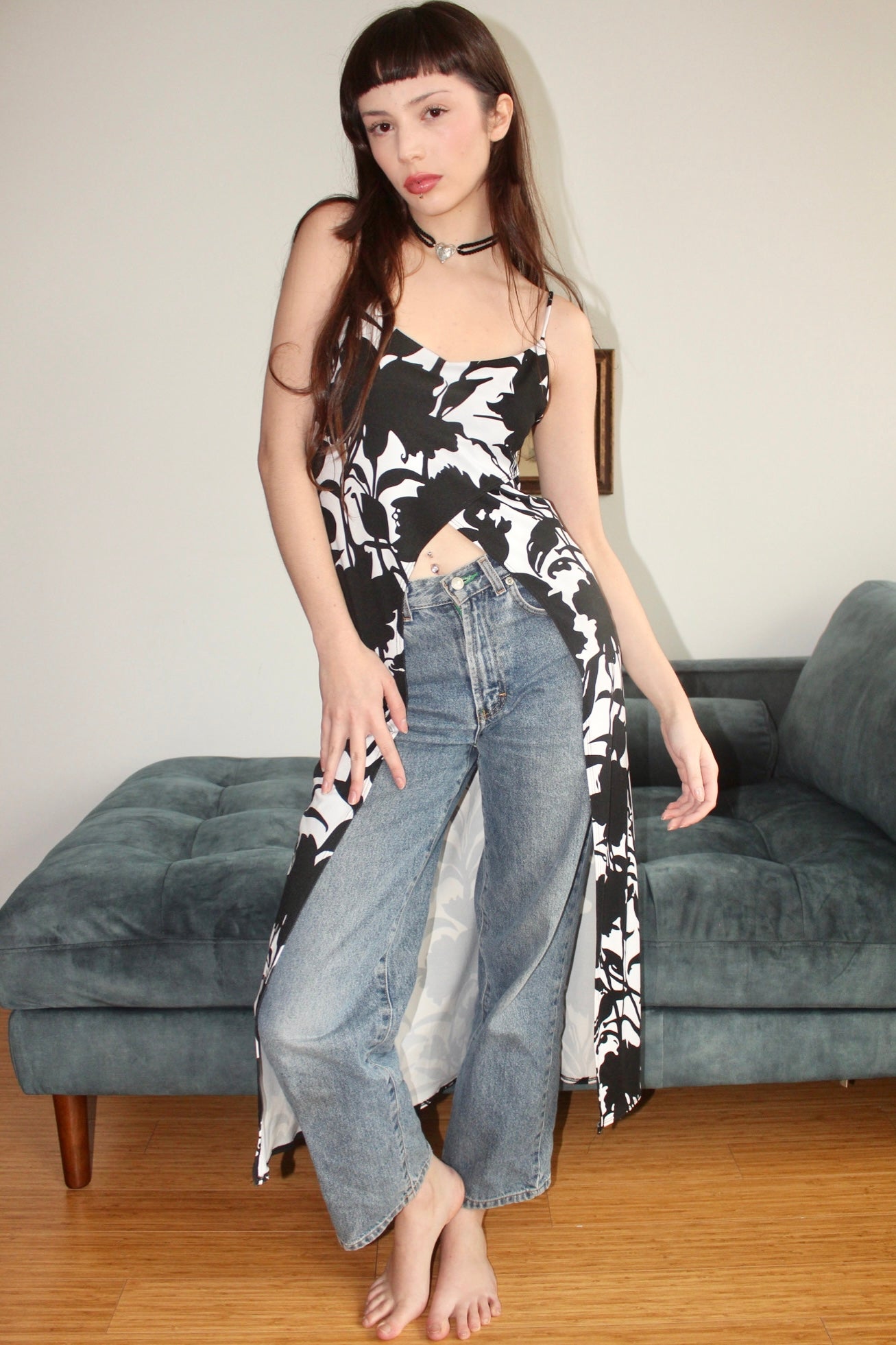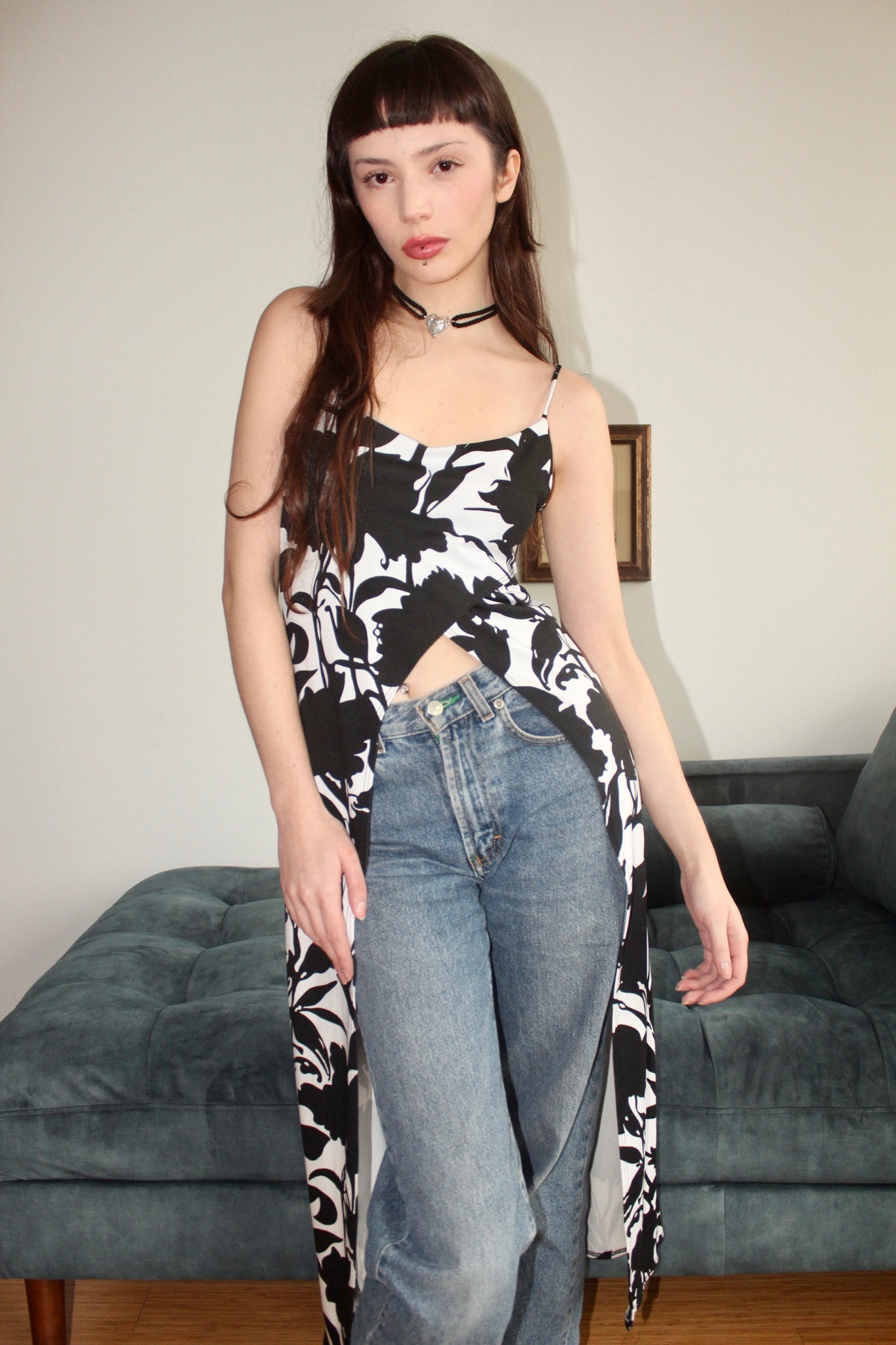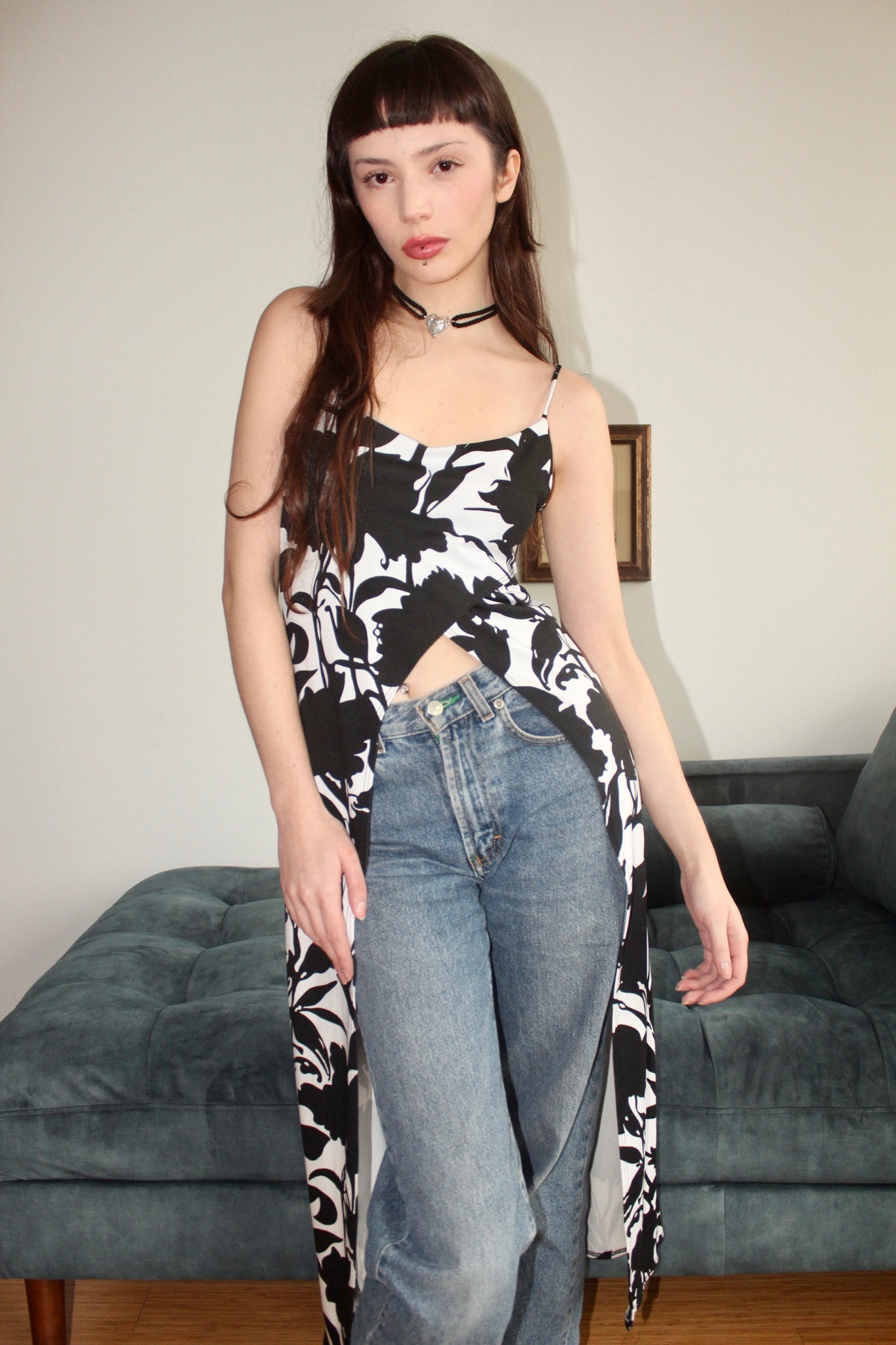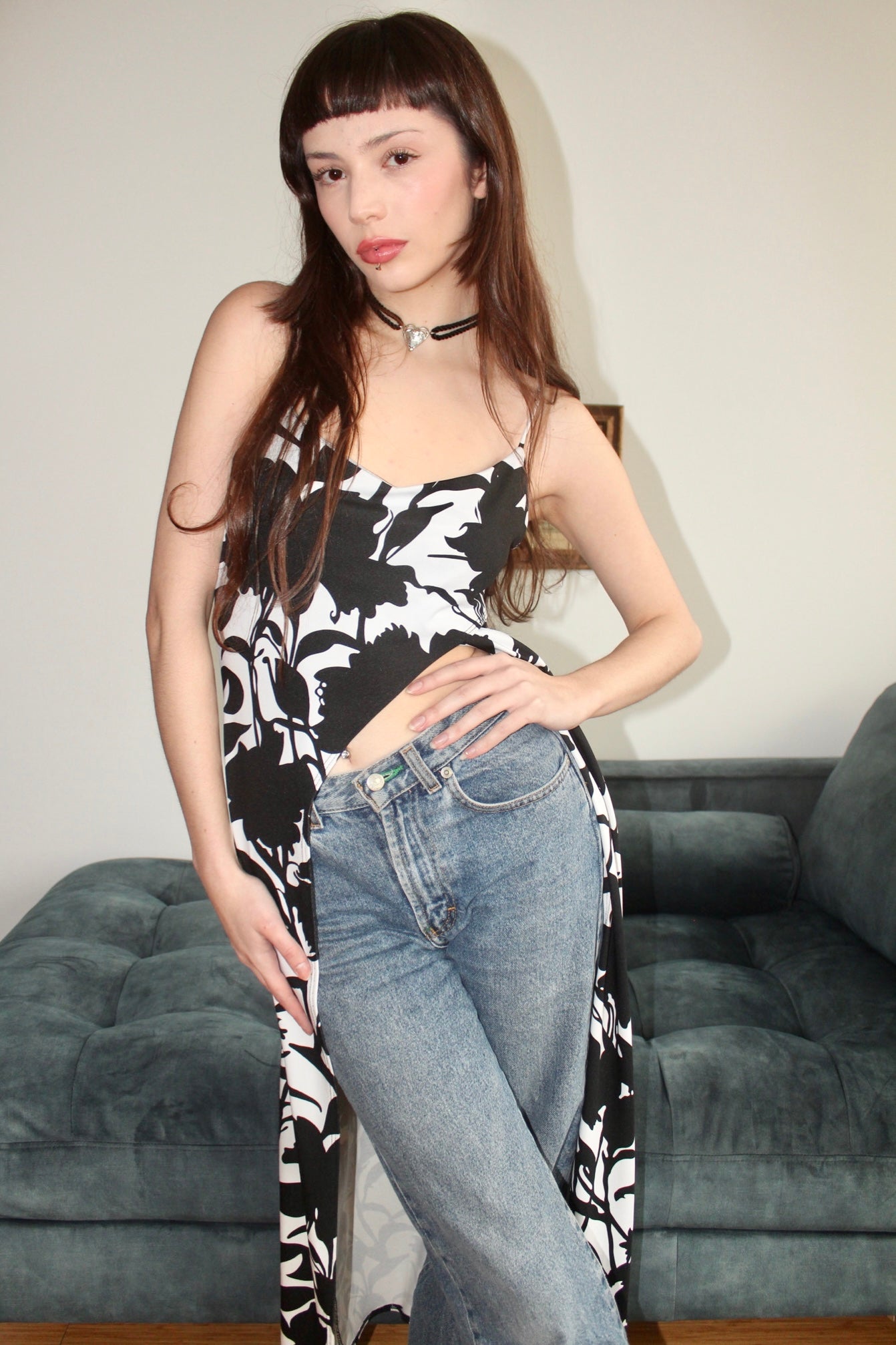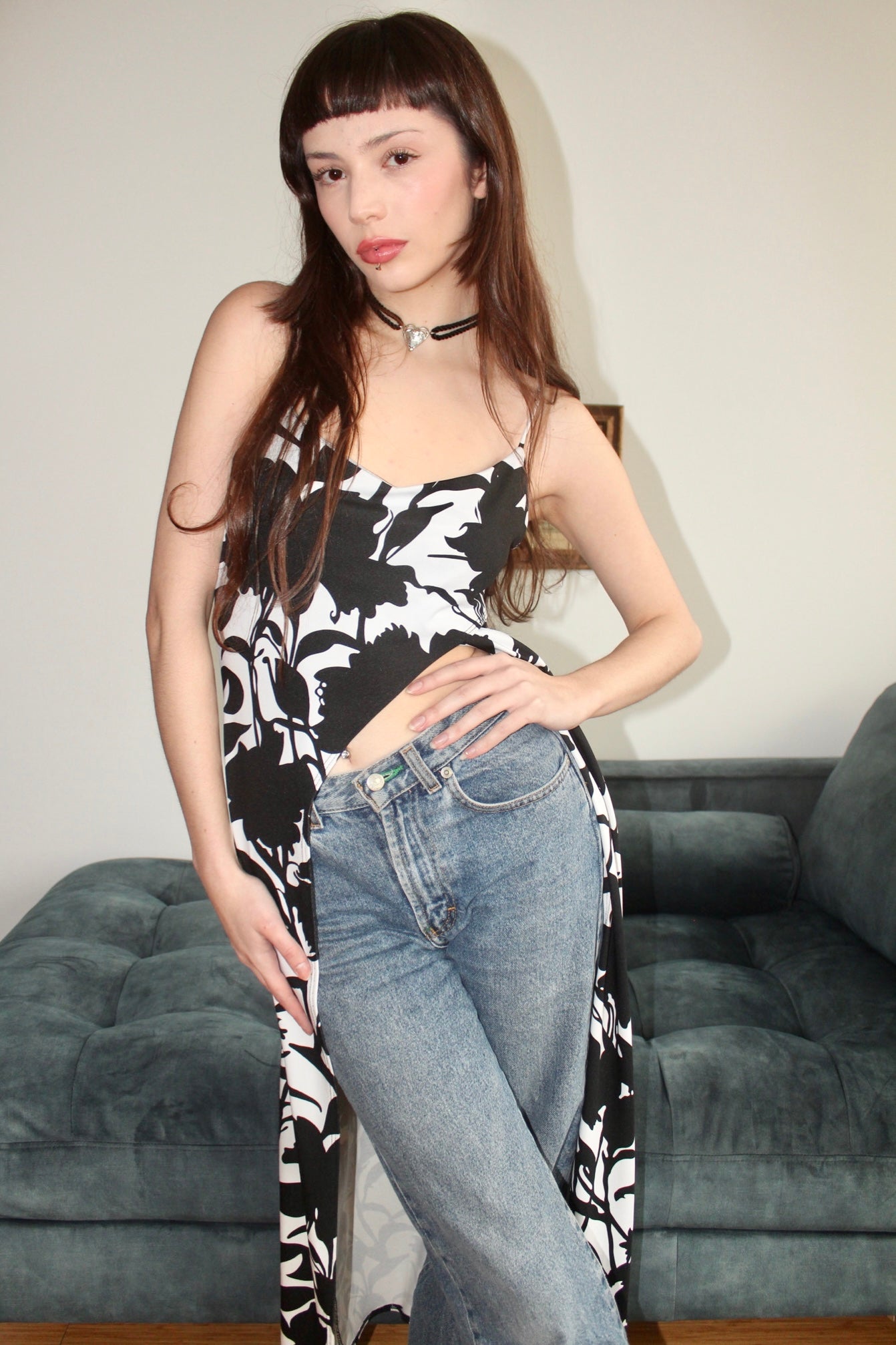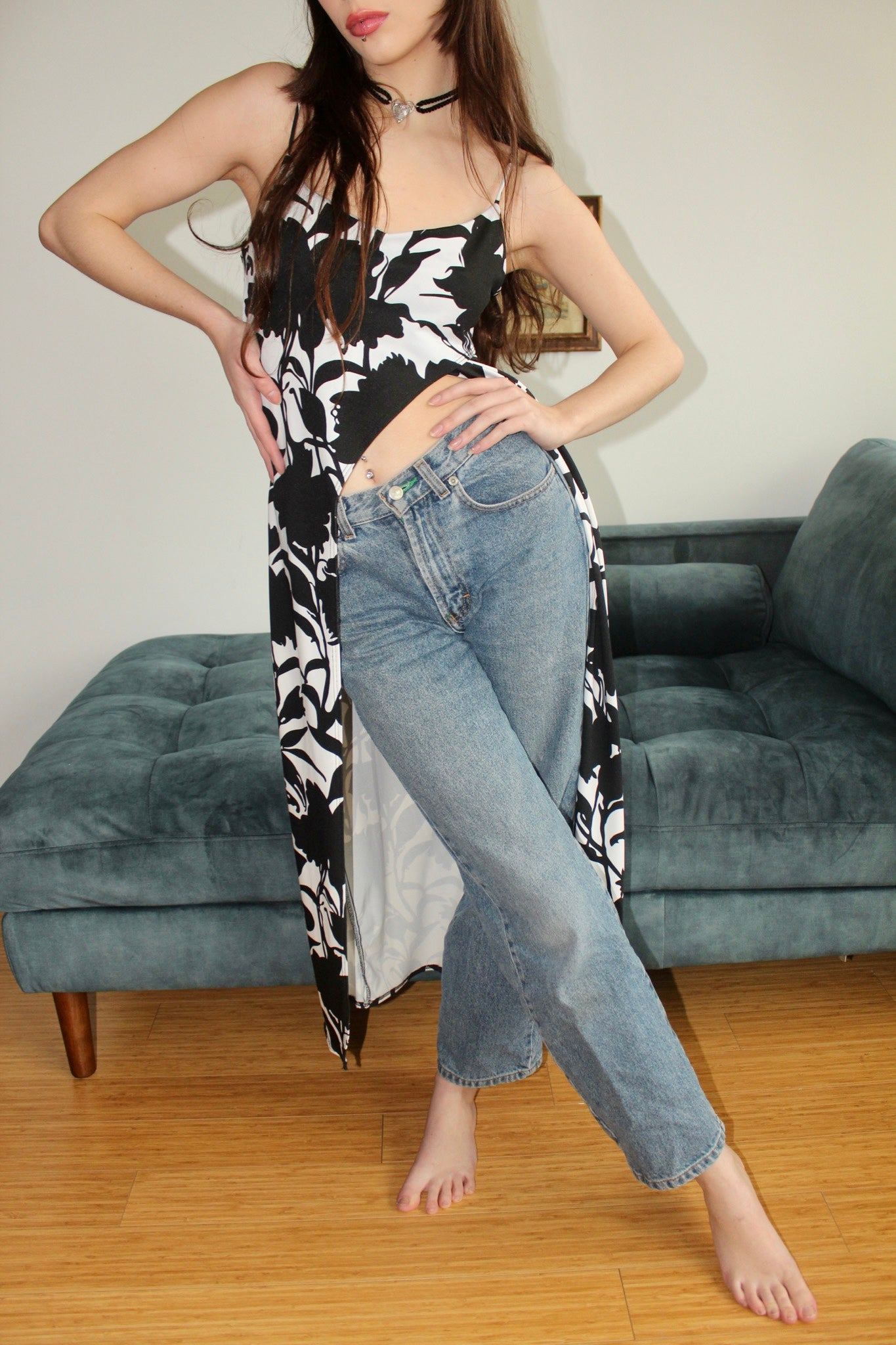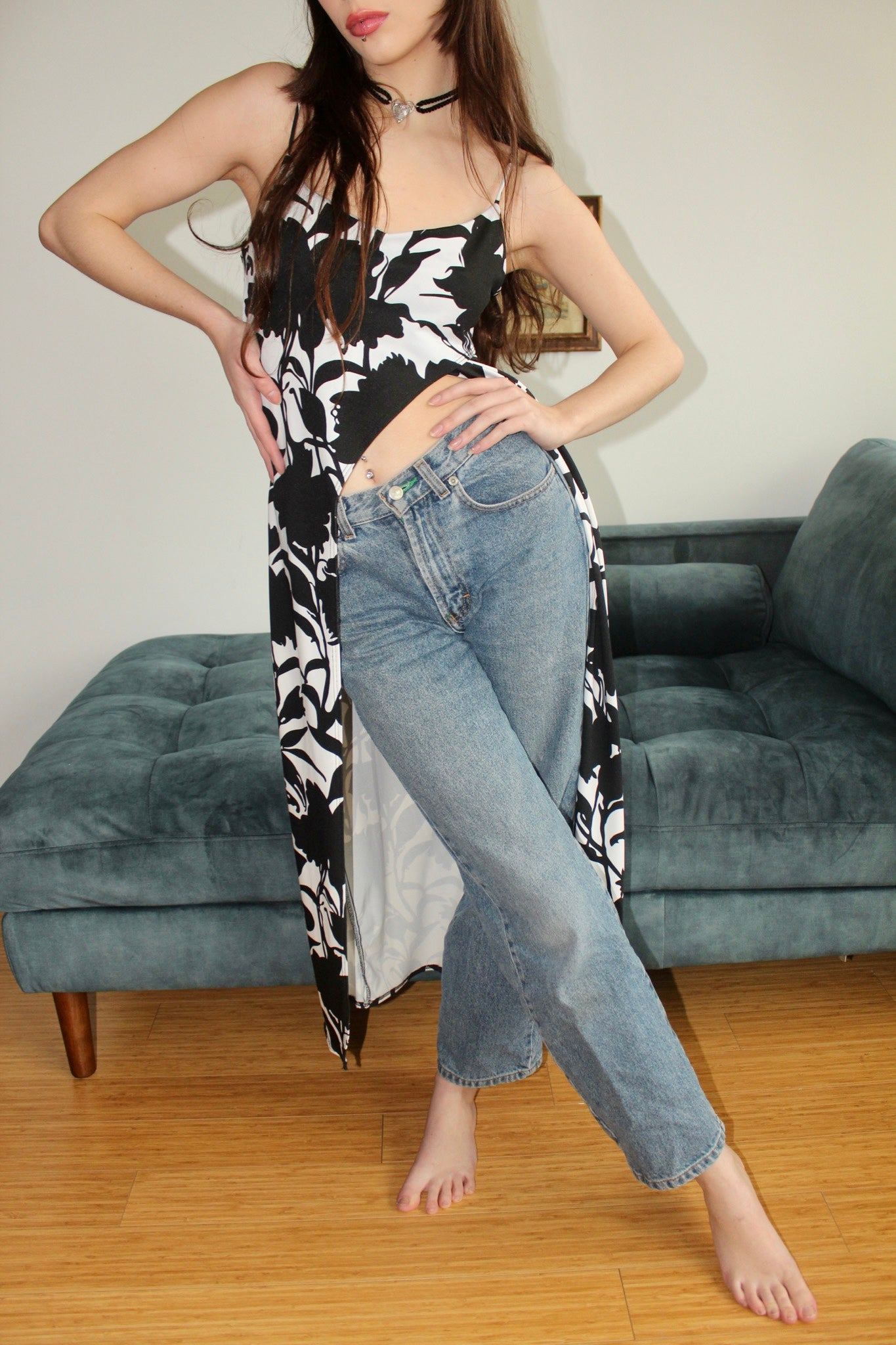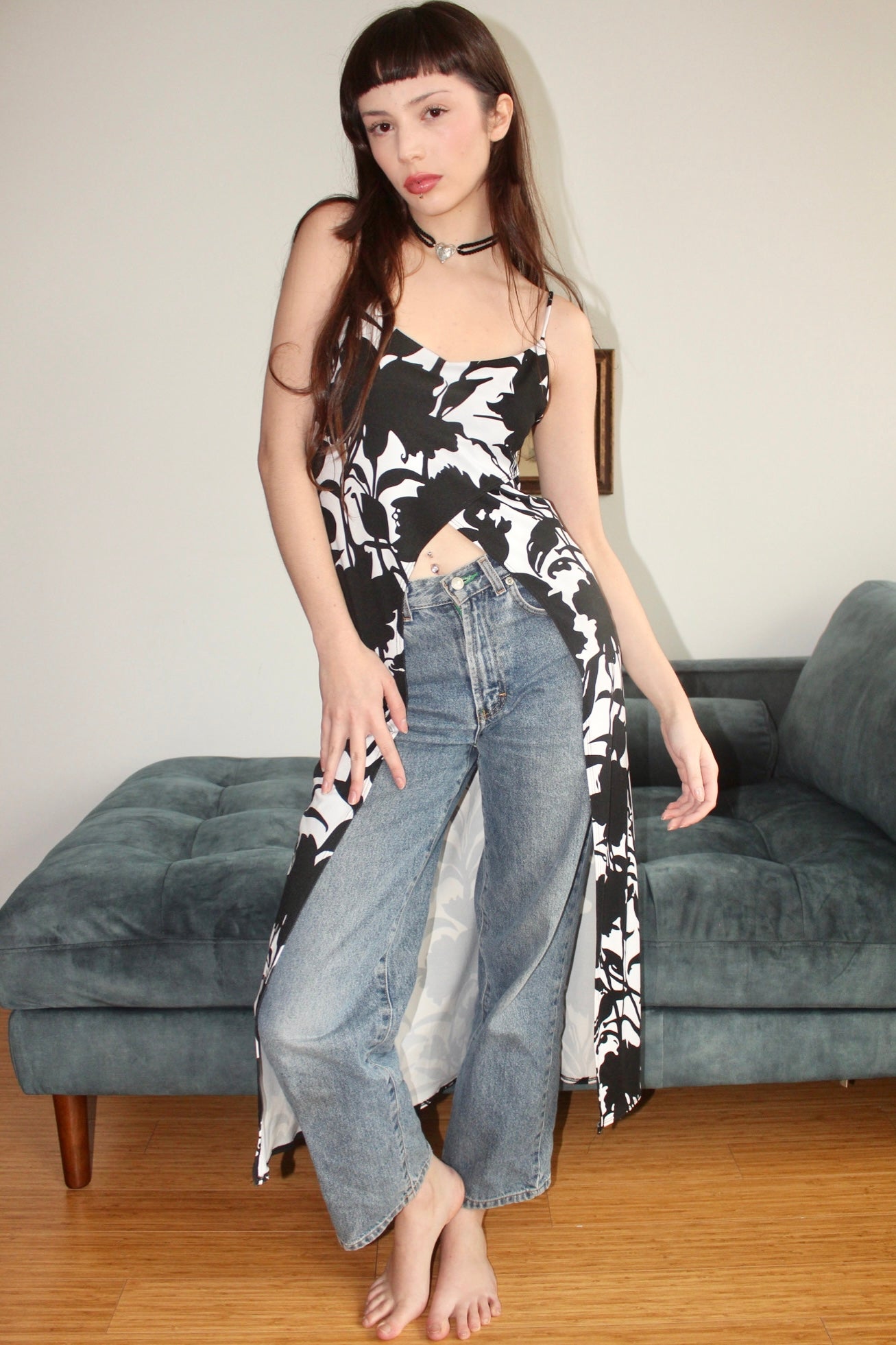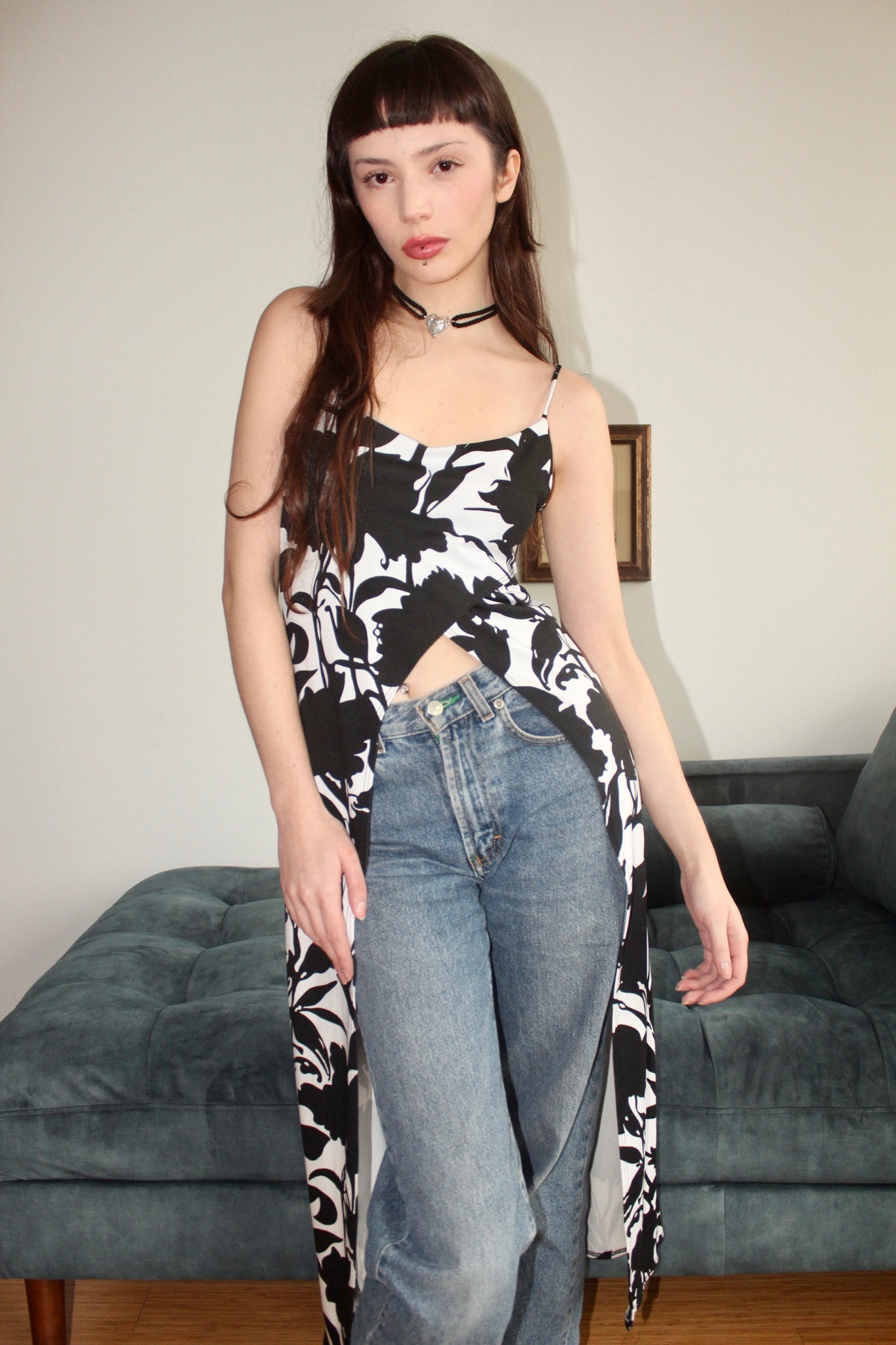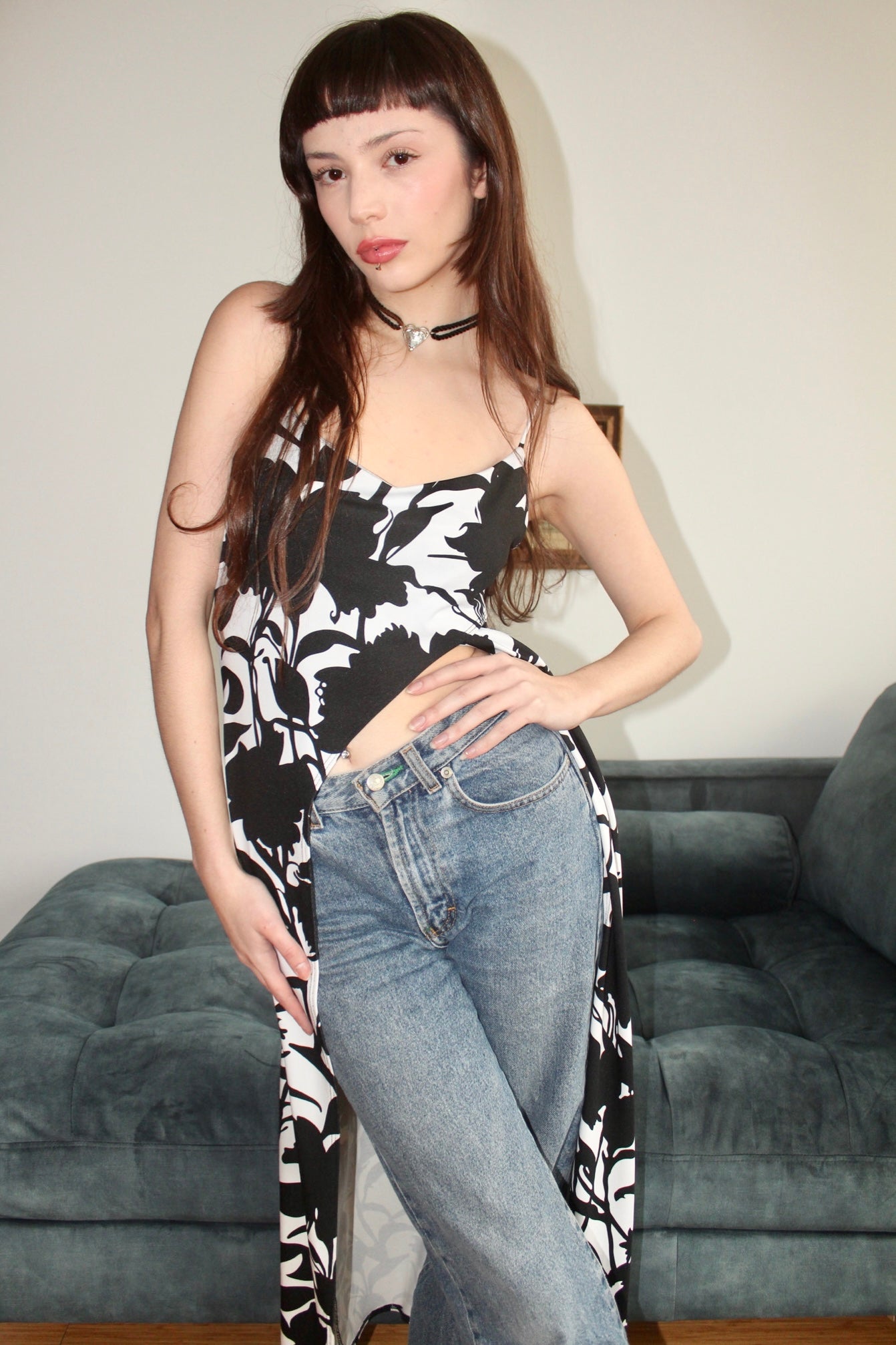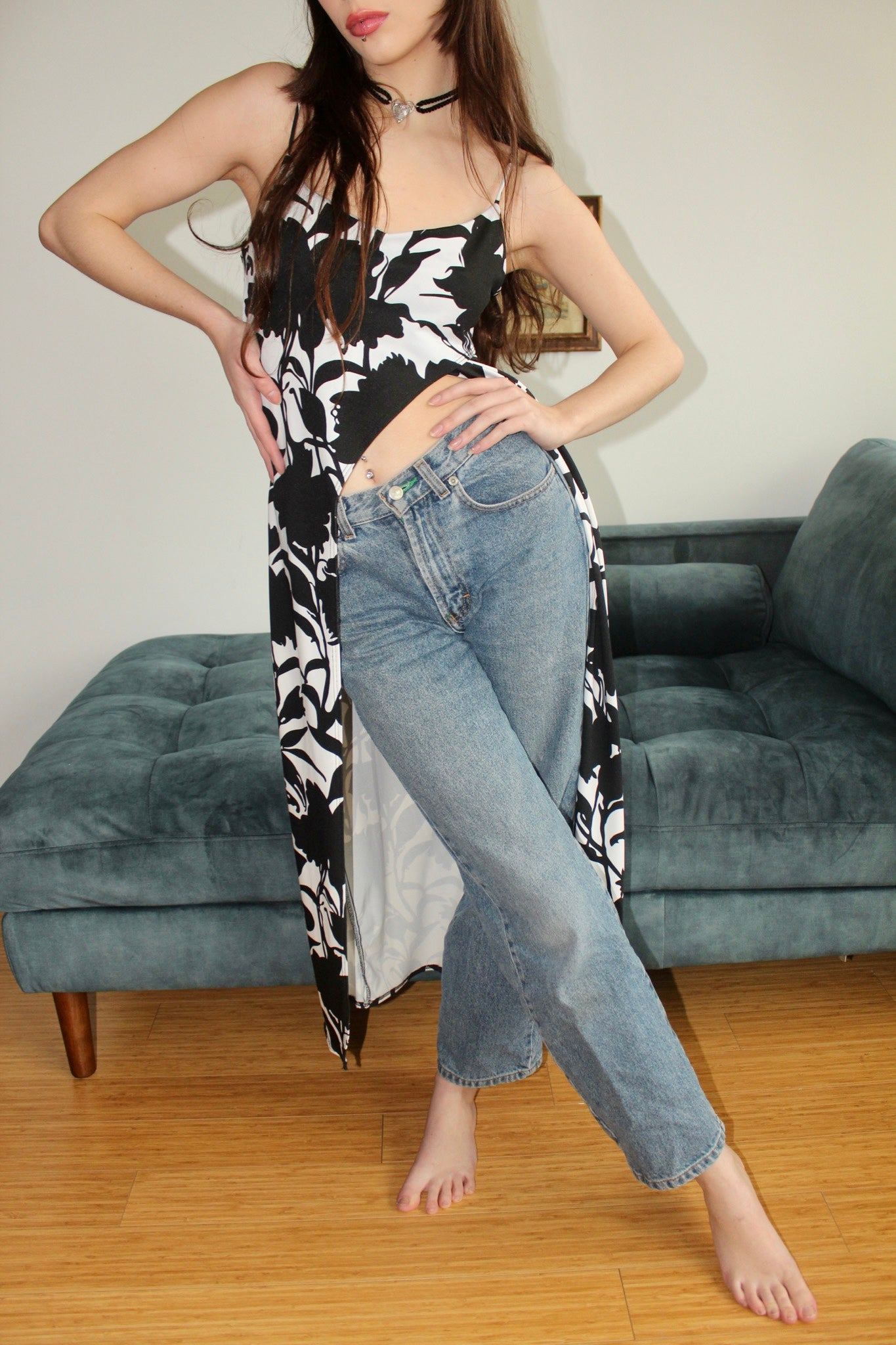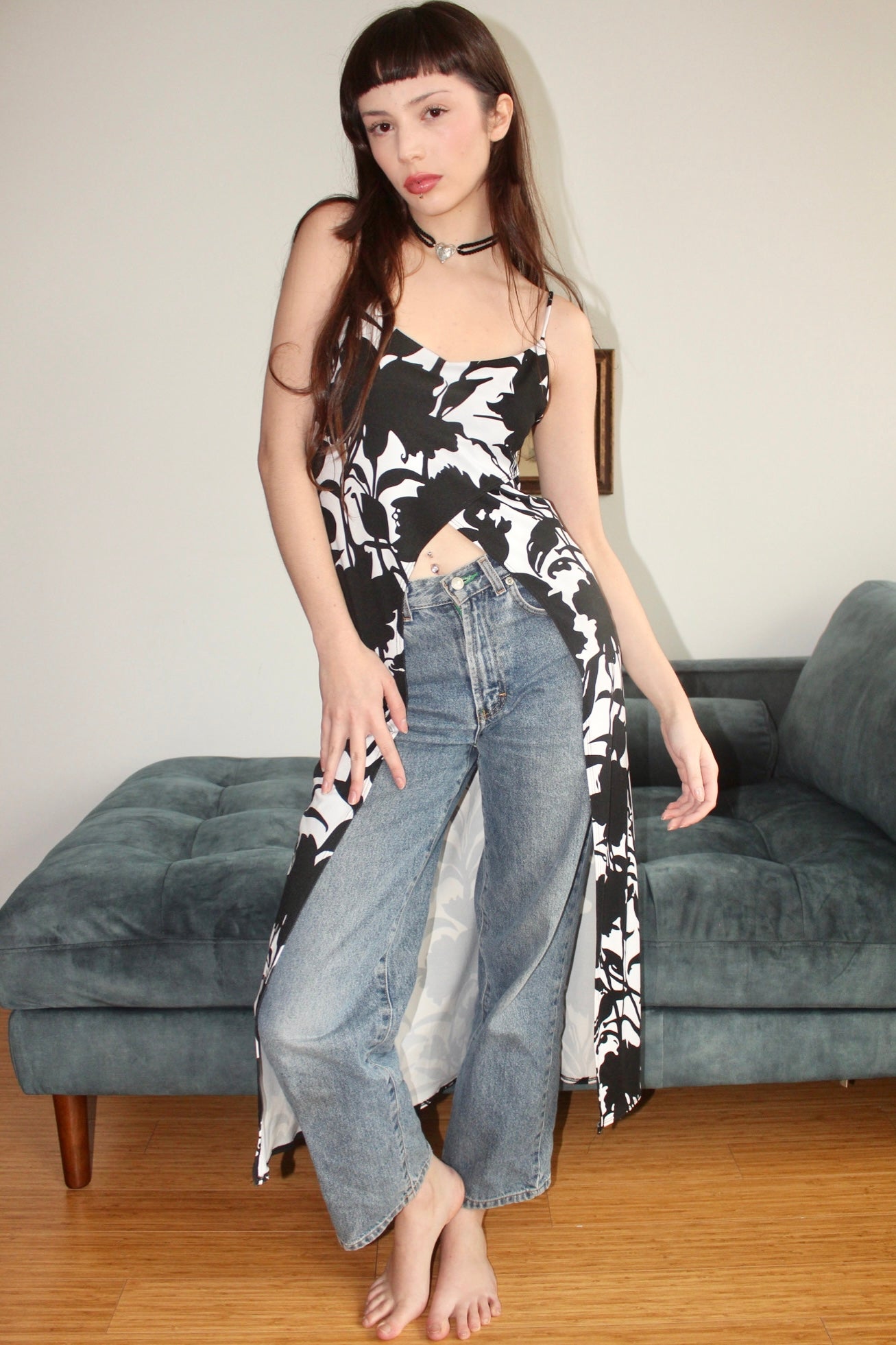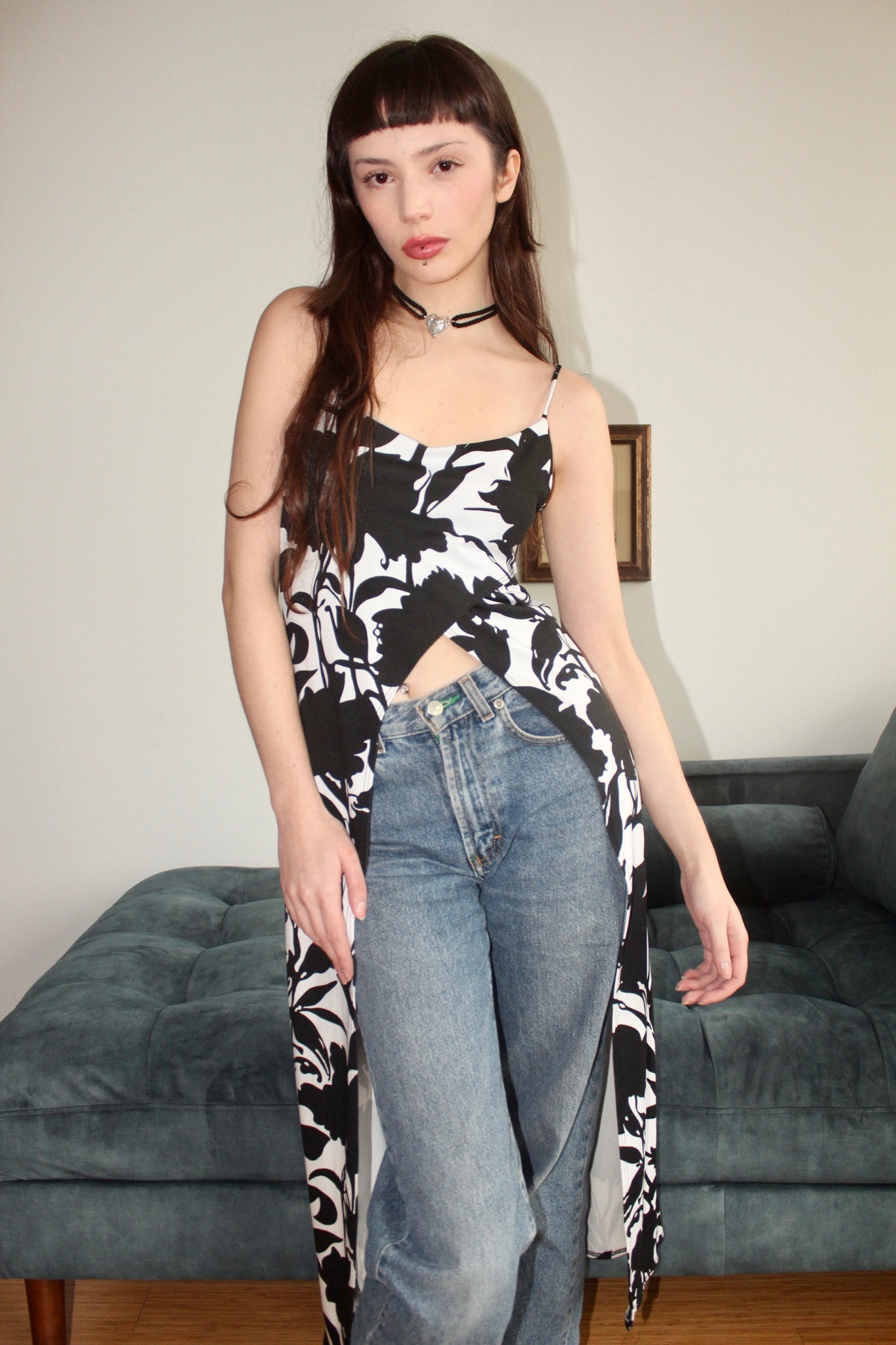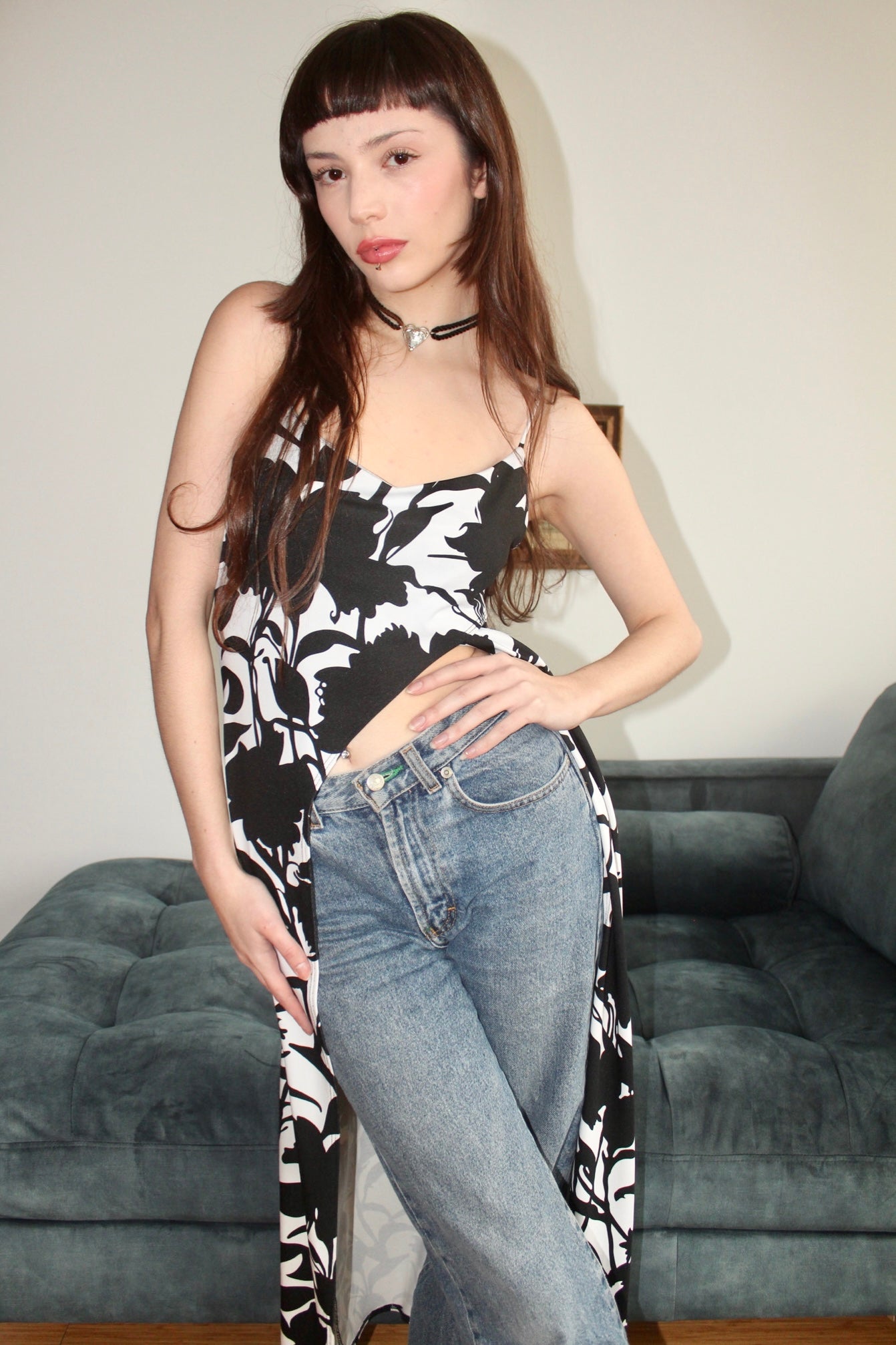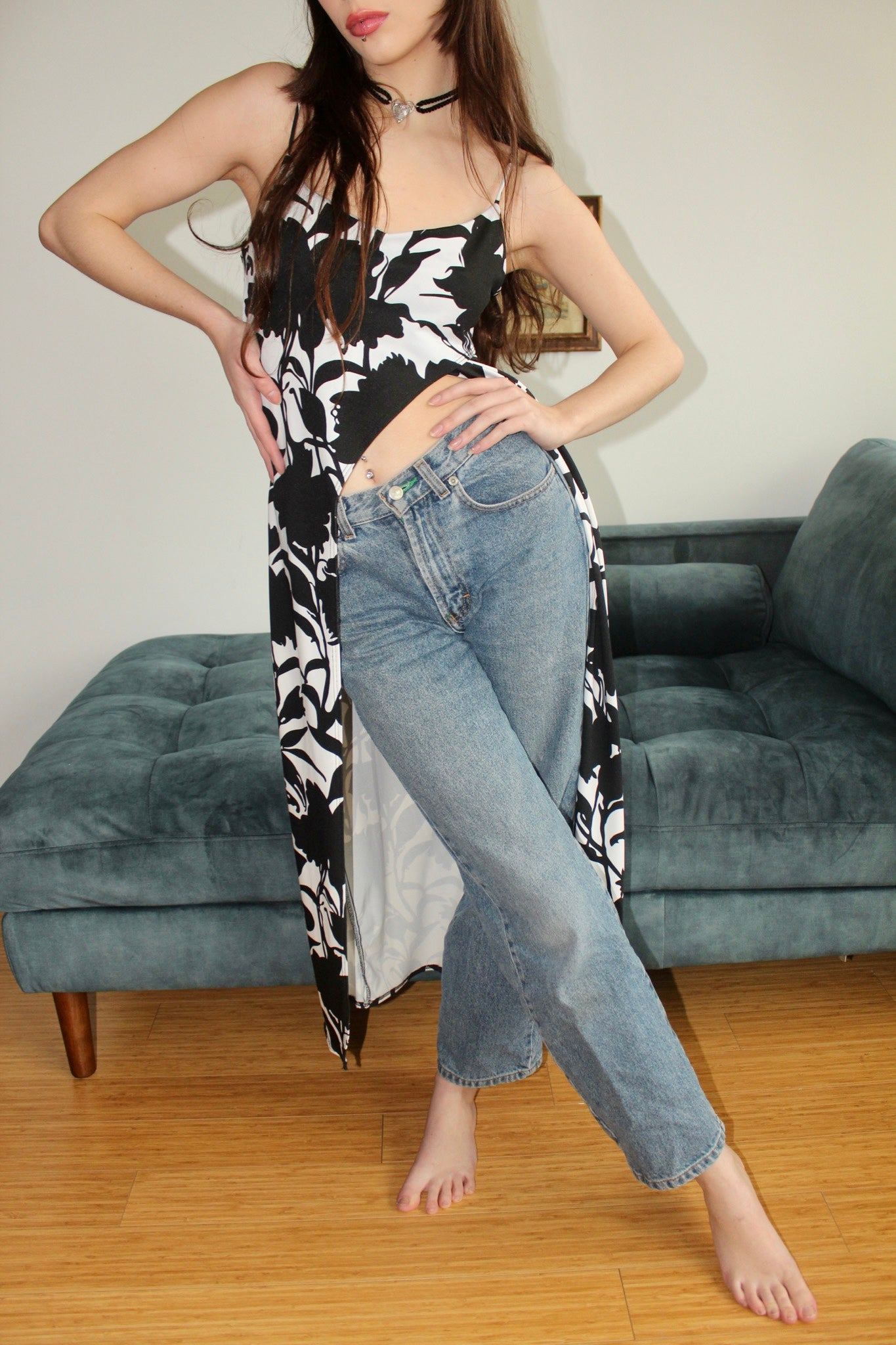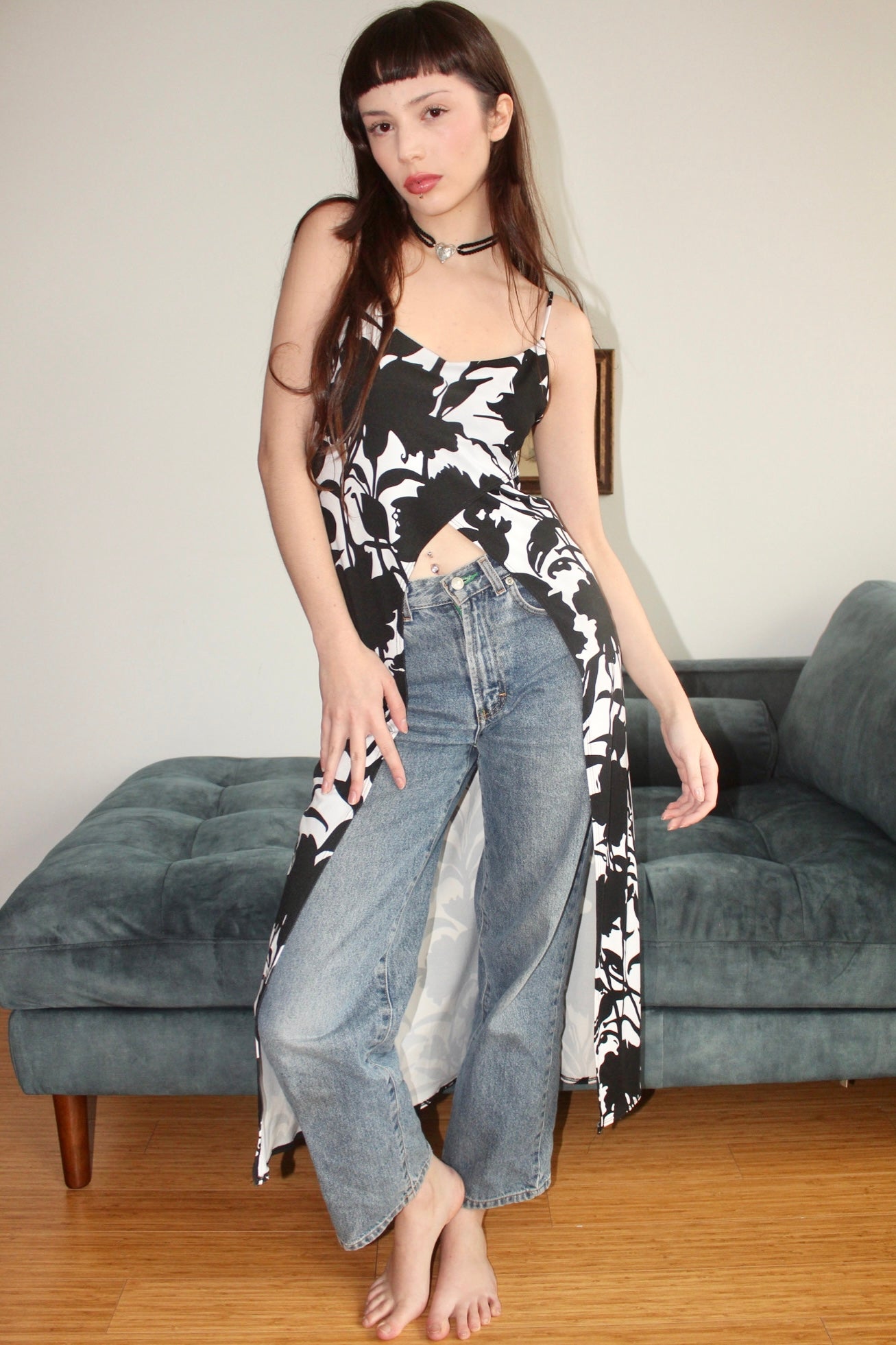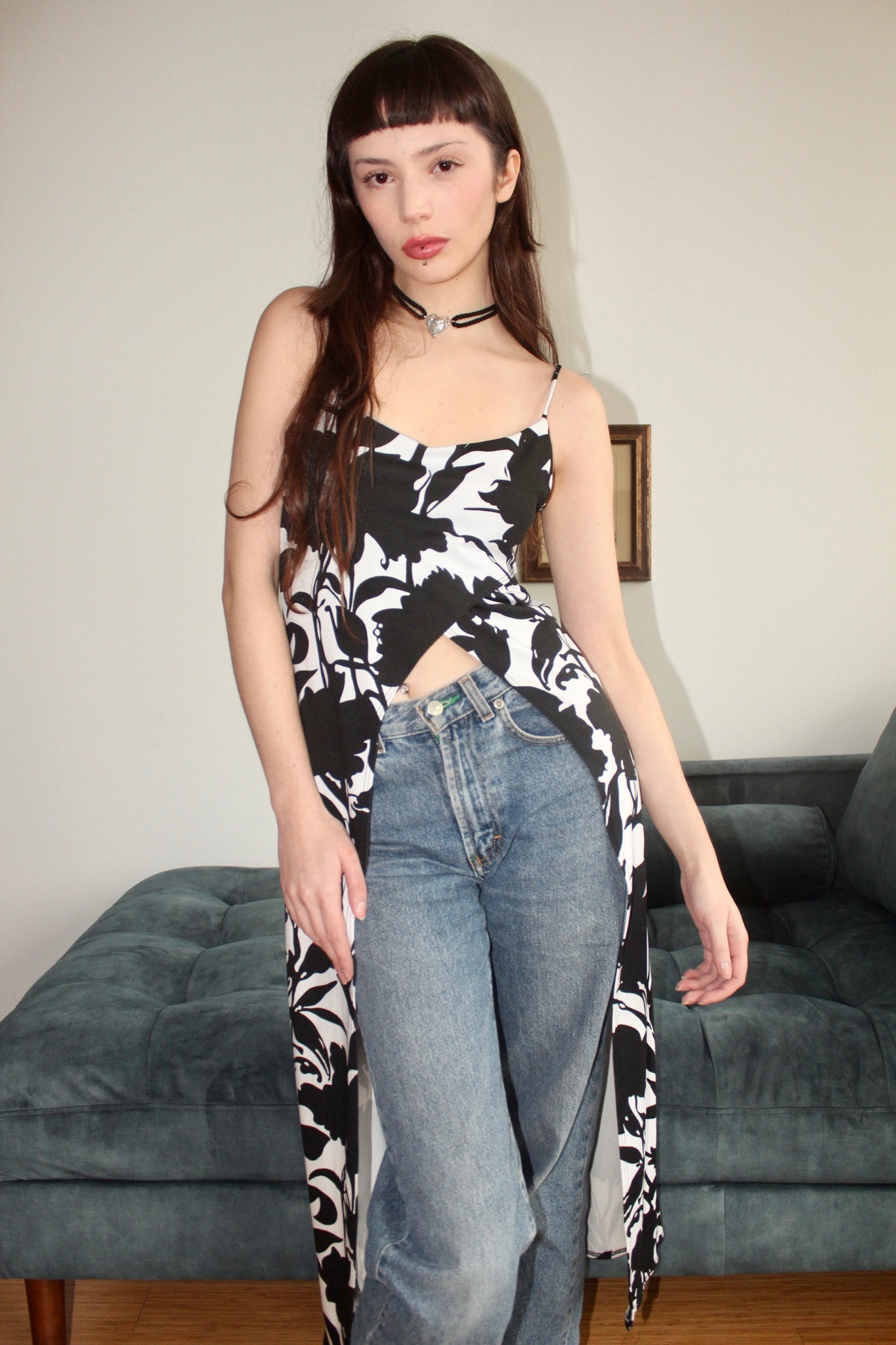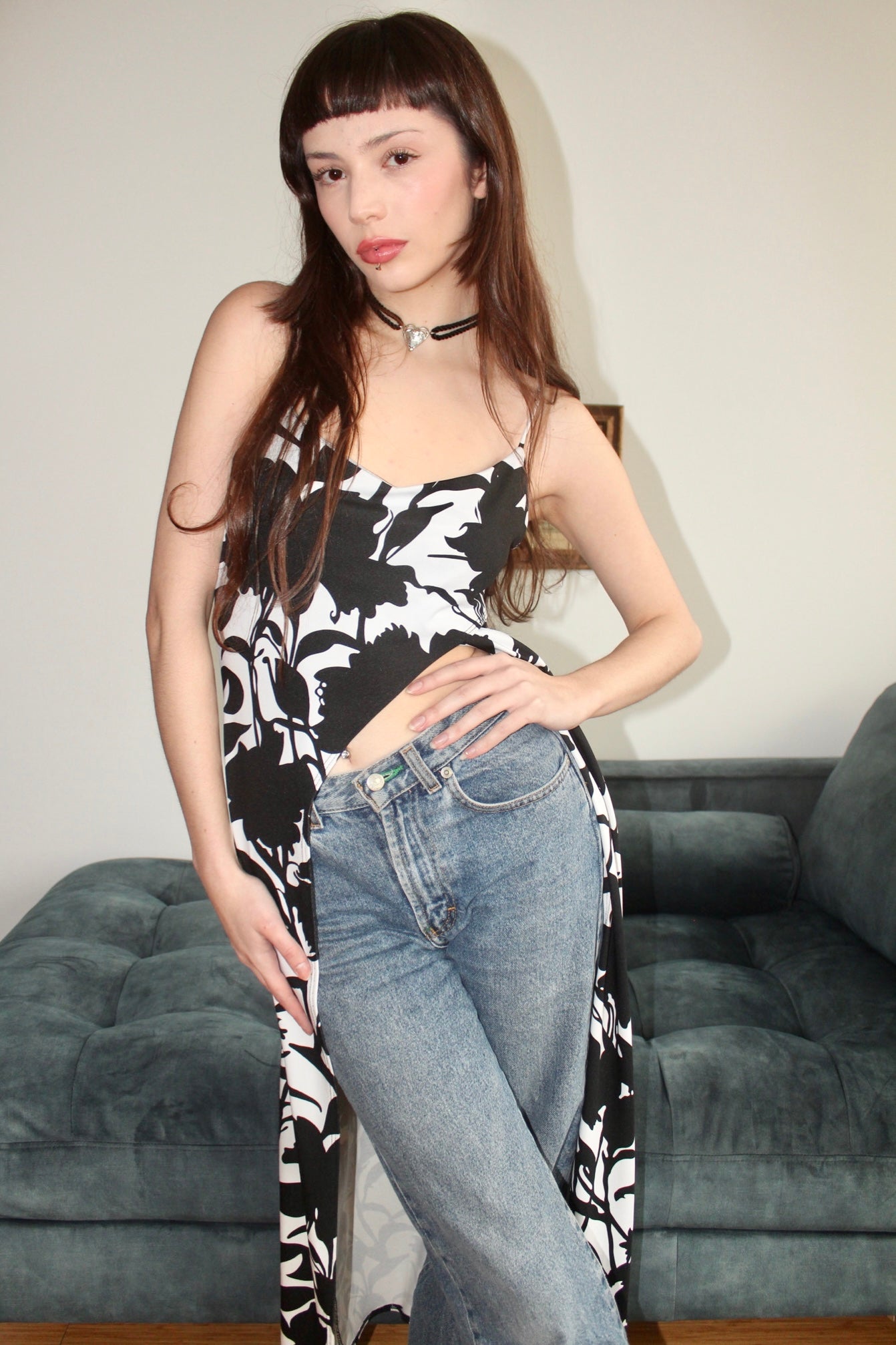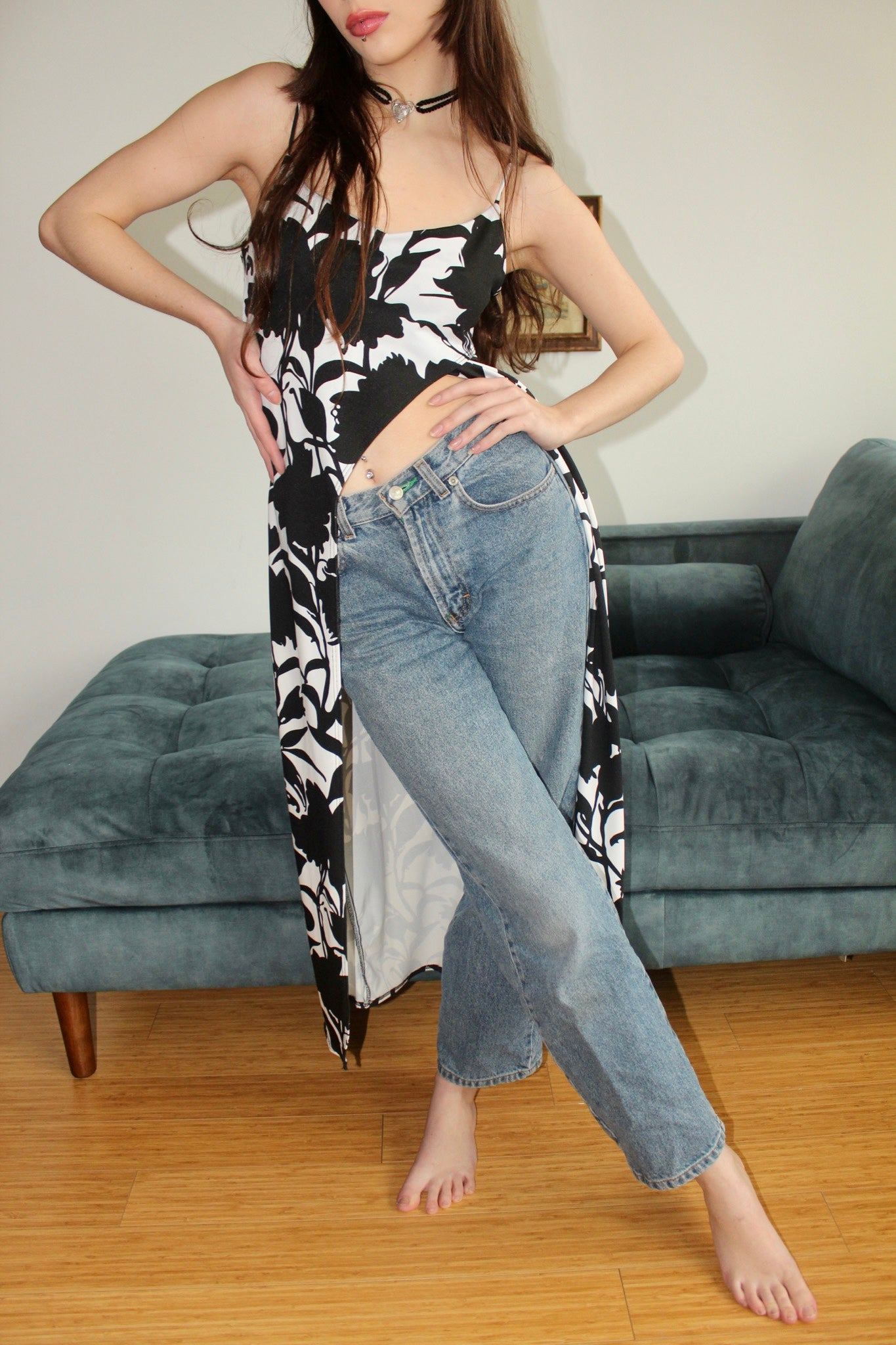 Vintage 90s Split Front Midi Dress (M)
One of the coolest vintage dresses we've ever laid our eyes on! Featuring a super retro black and white floral pattern and split front design that is so perfect paired with some denim. 
Size/Fit:
Model is 5'6 and a size small. 
Will fit sizes medium best. 
Measurements: 
Bust: 32-36 inches 
Length: 42 inches flat
Material: poly, spandex