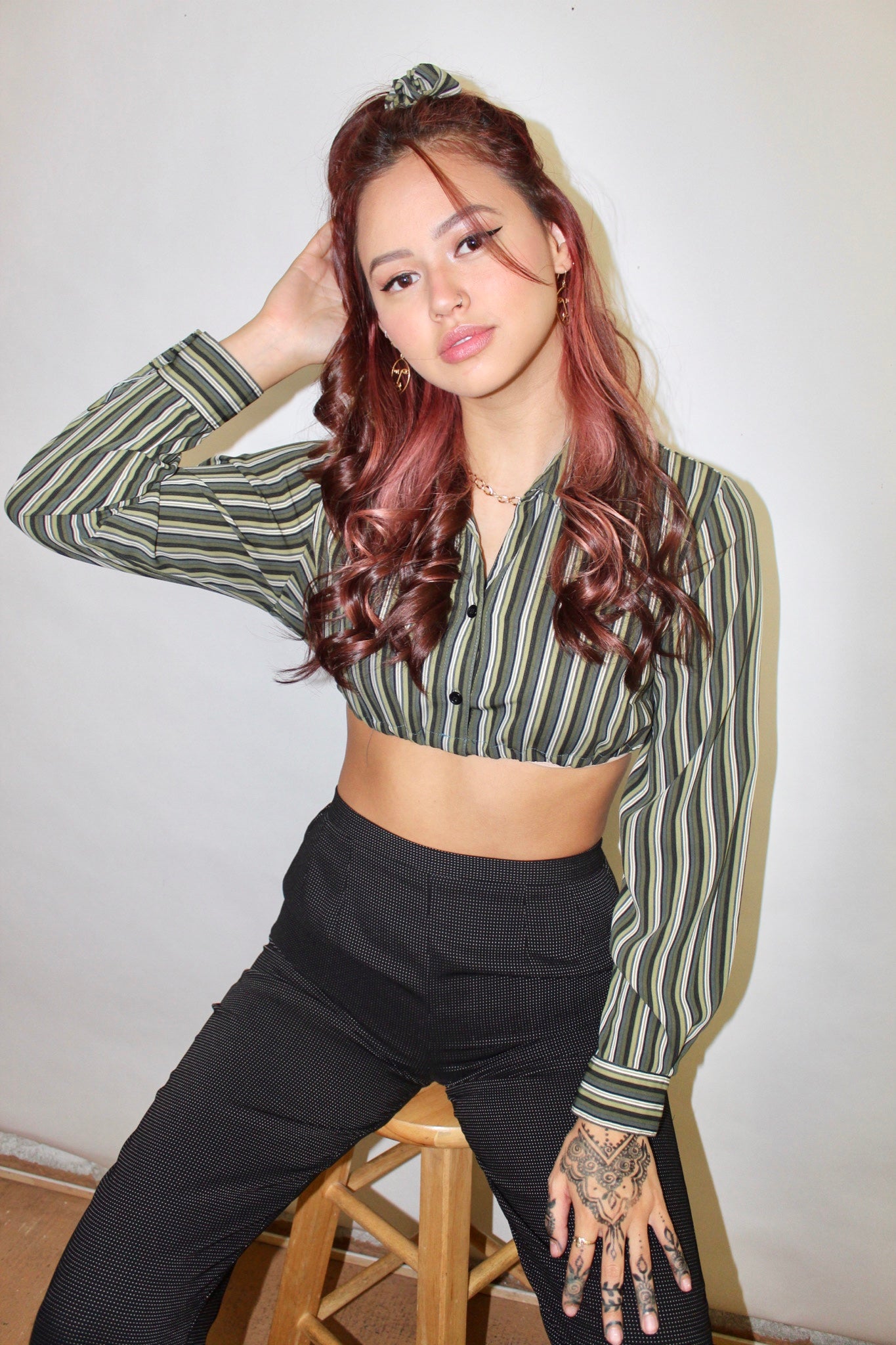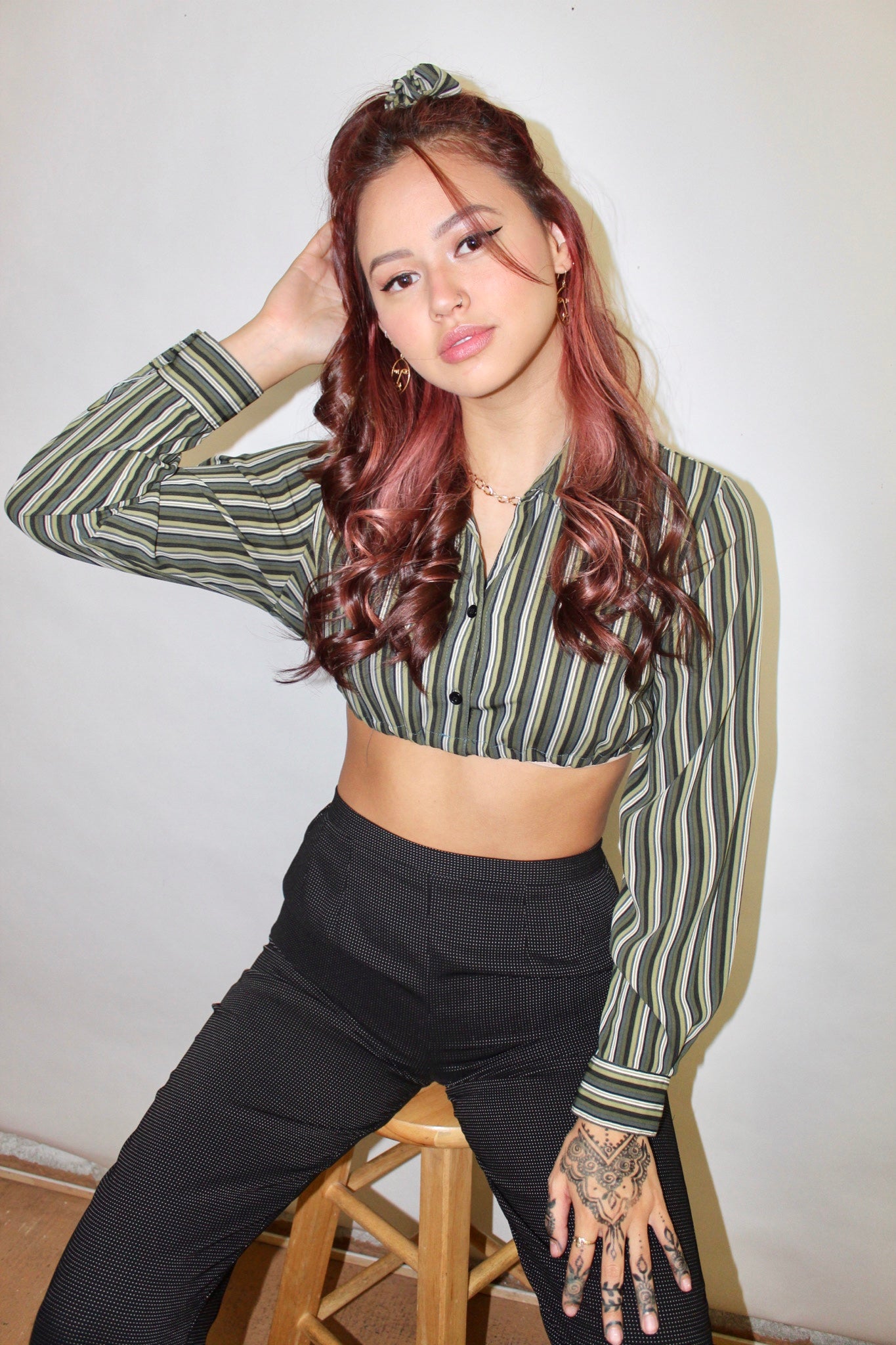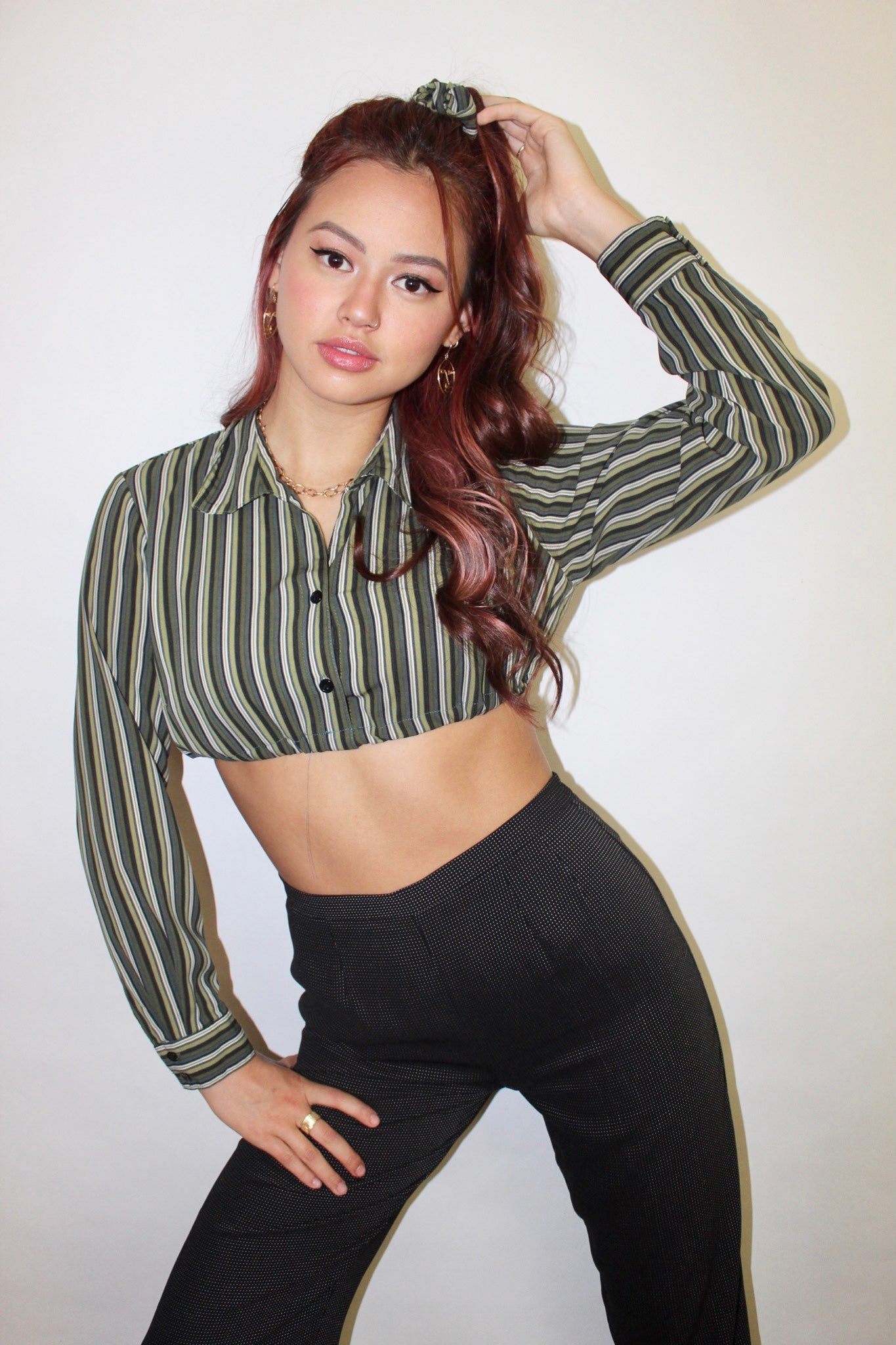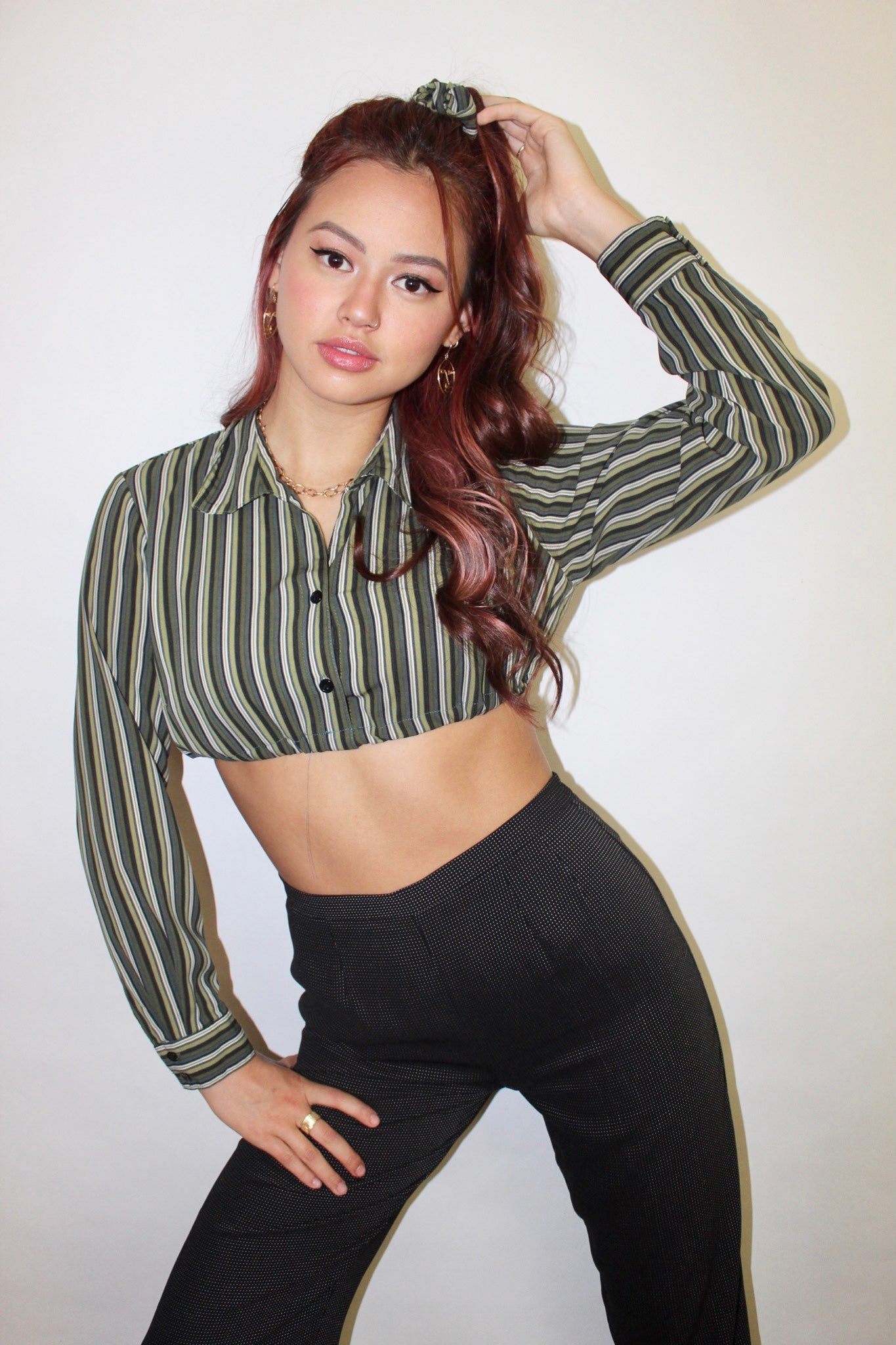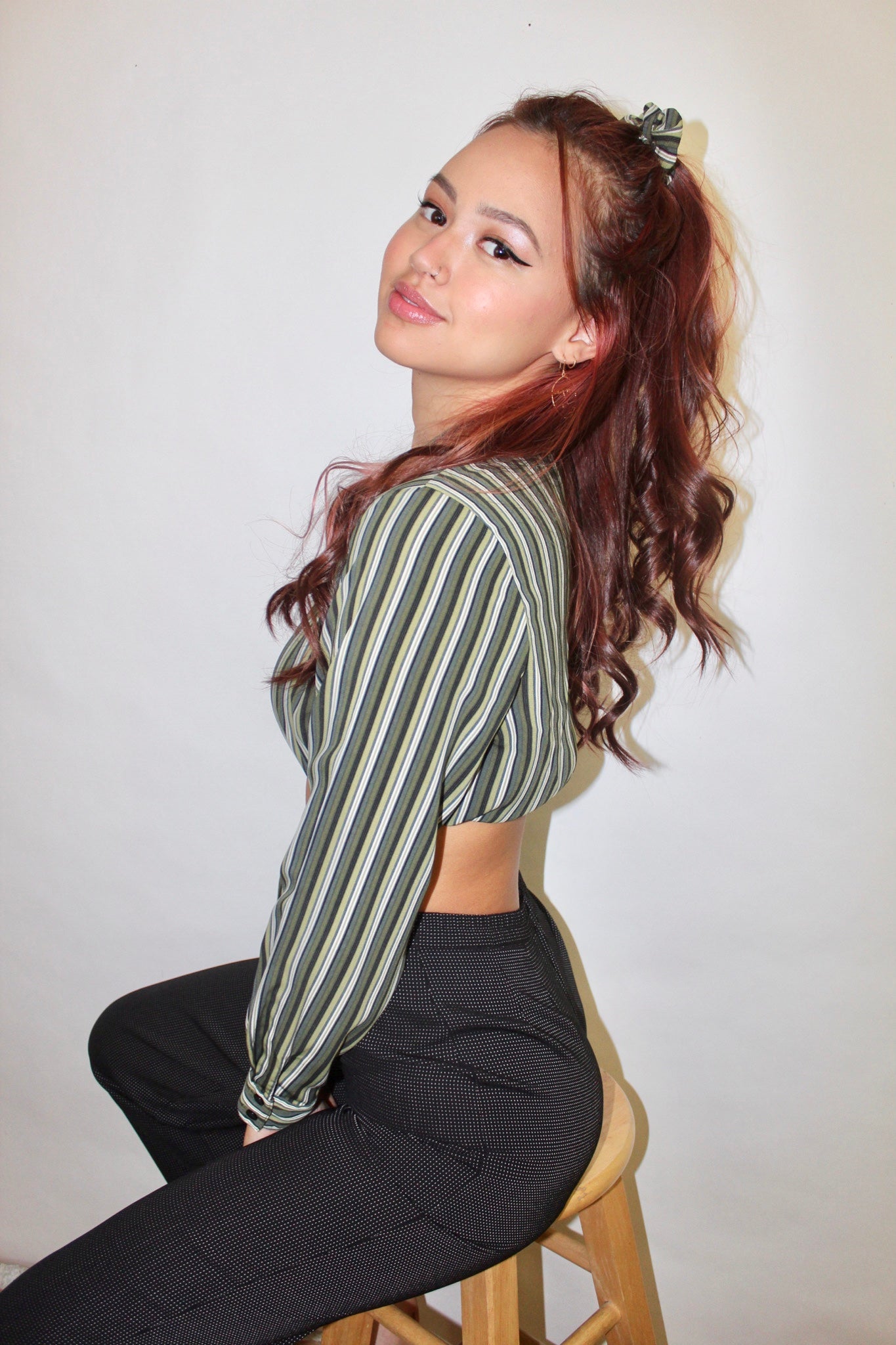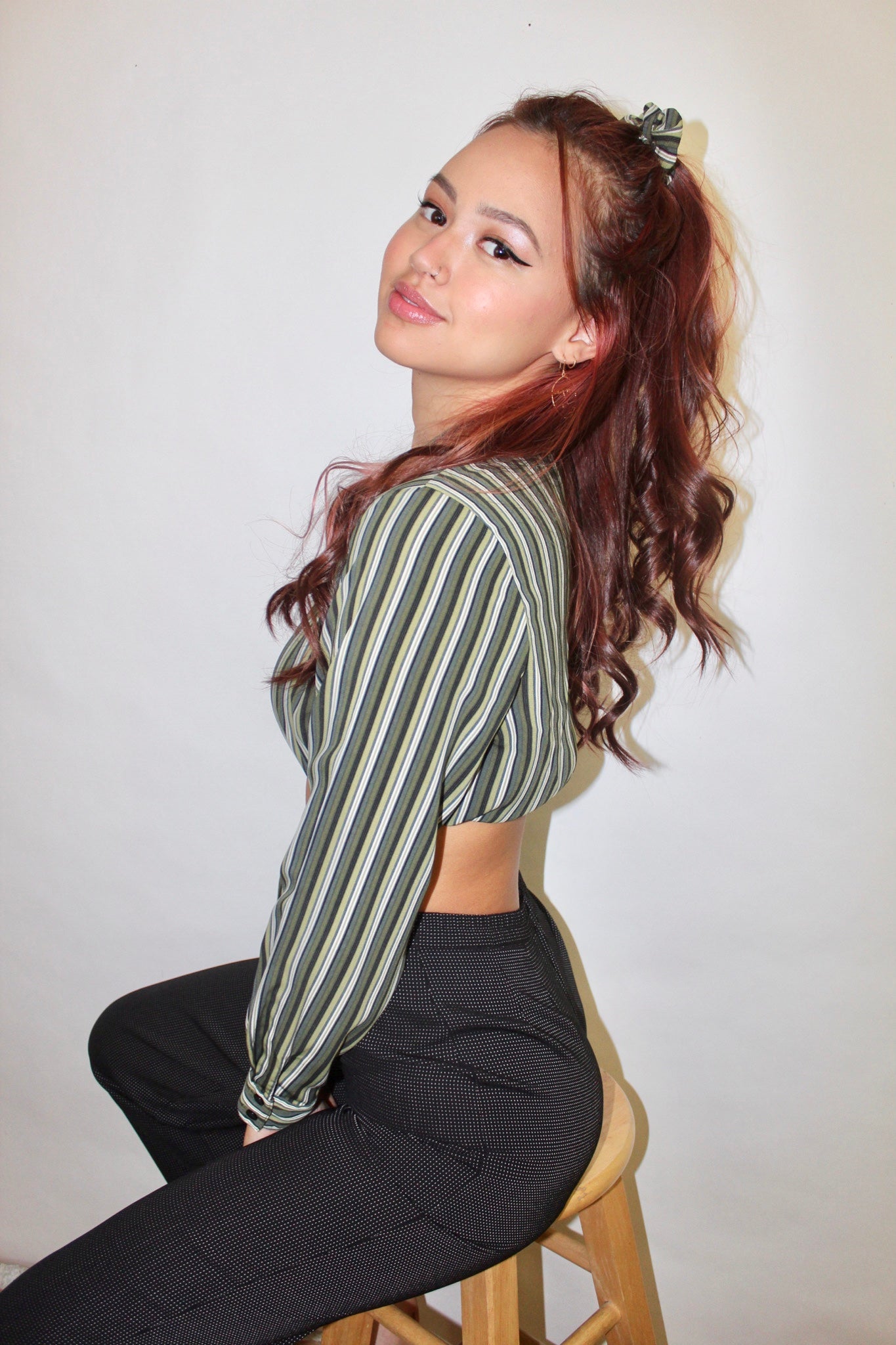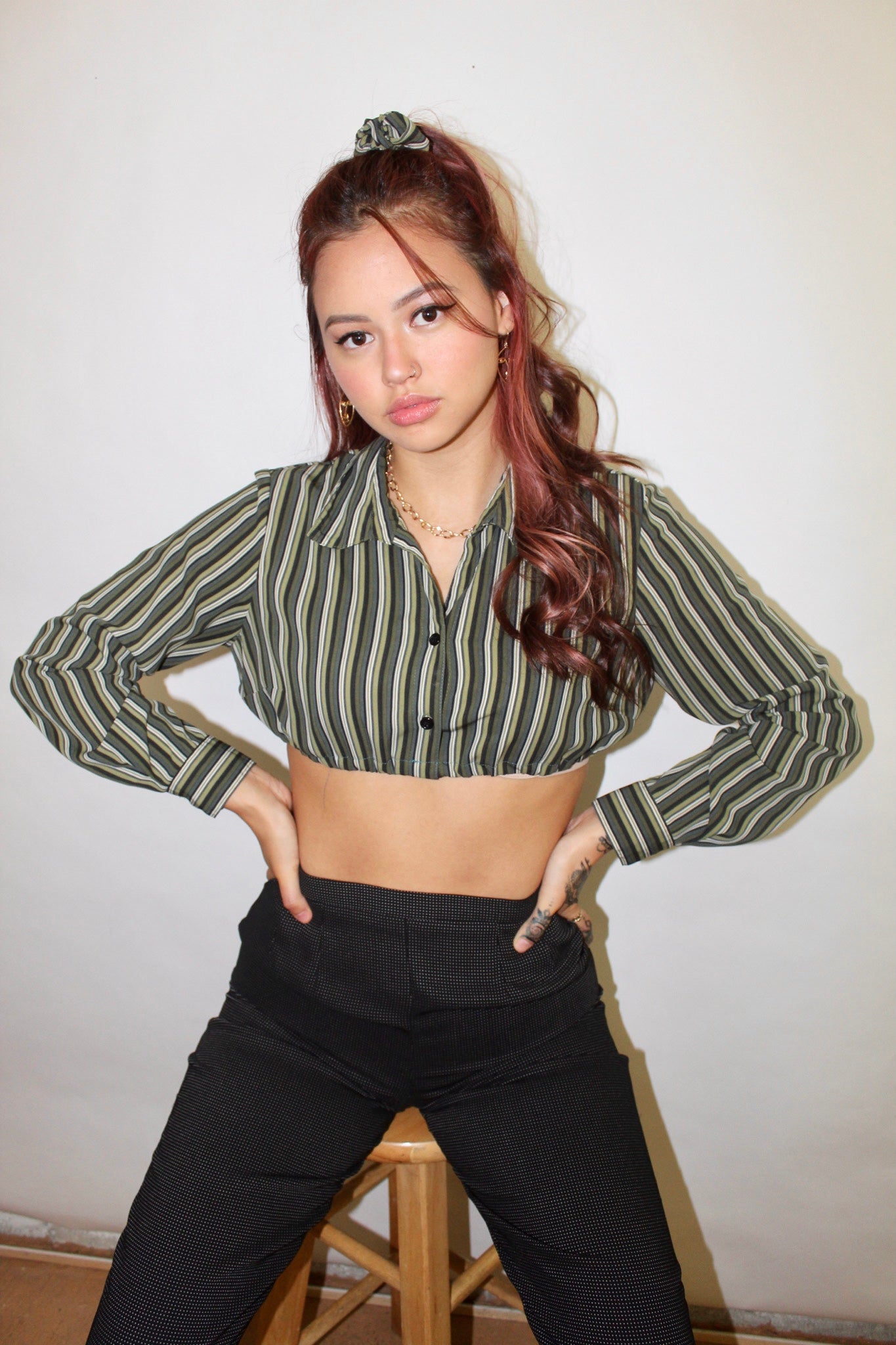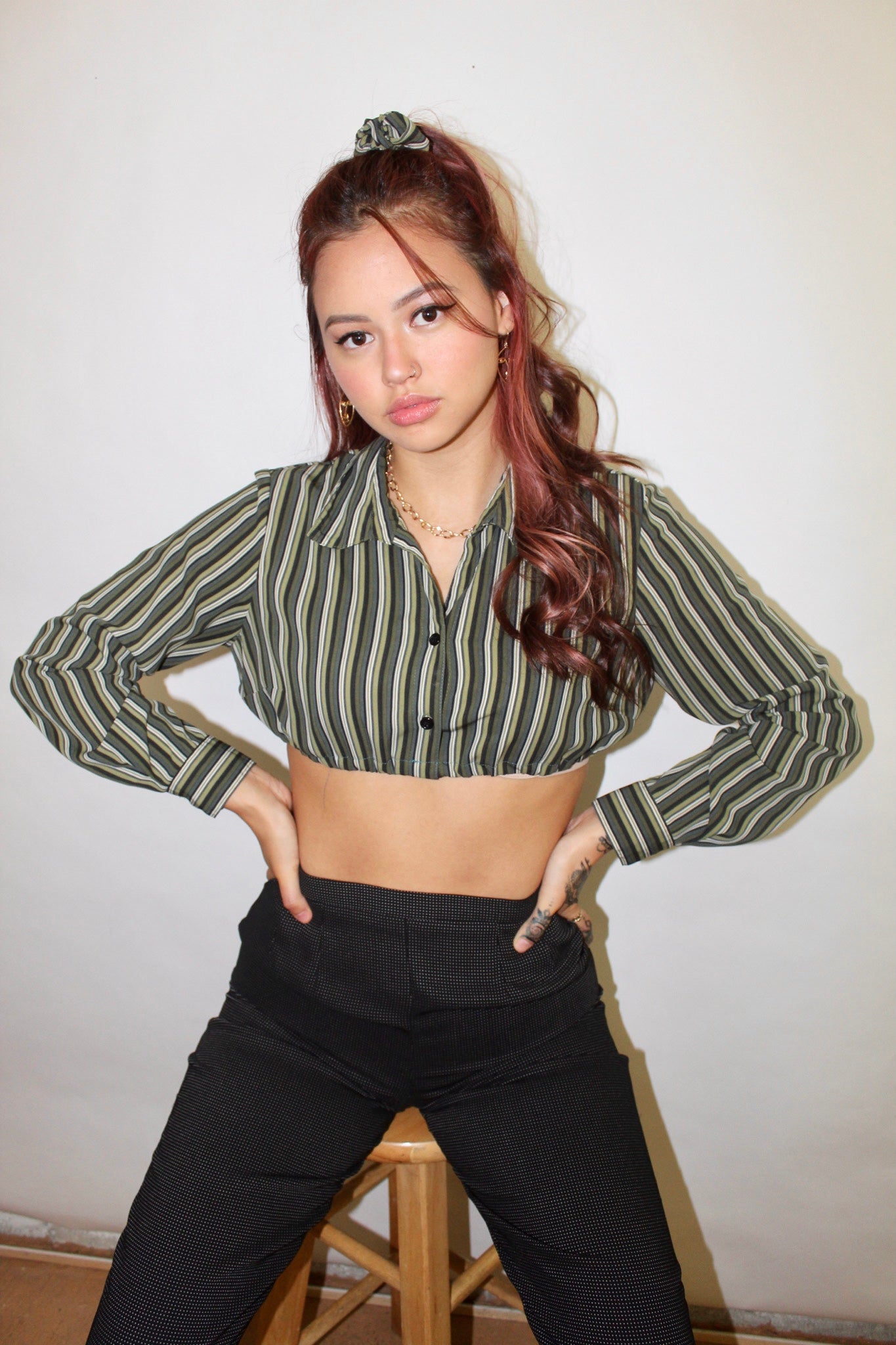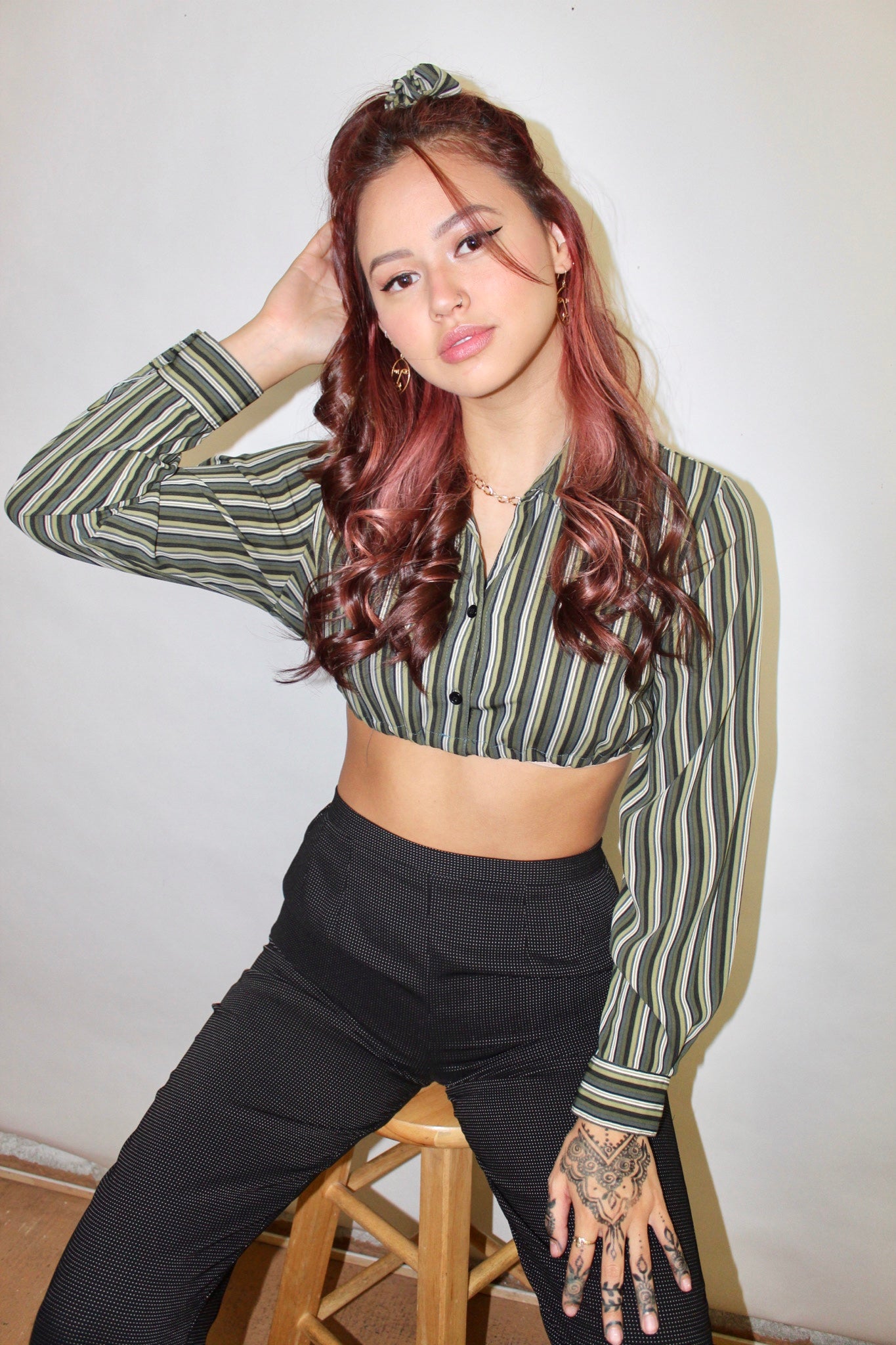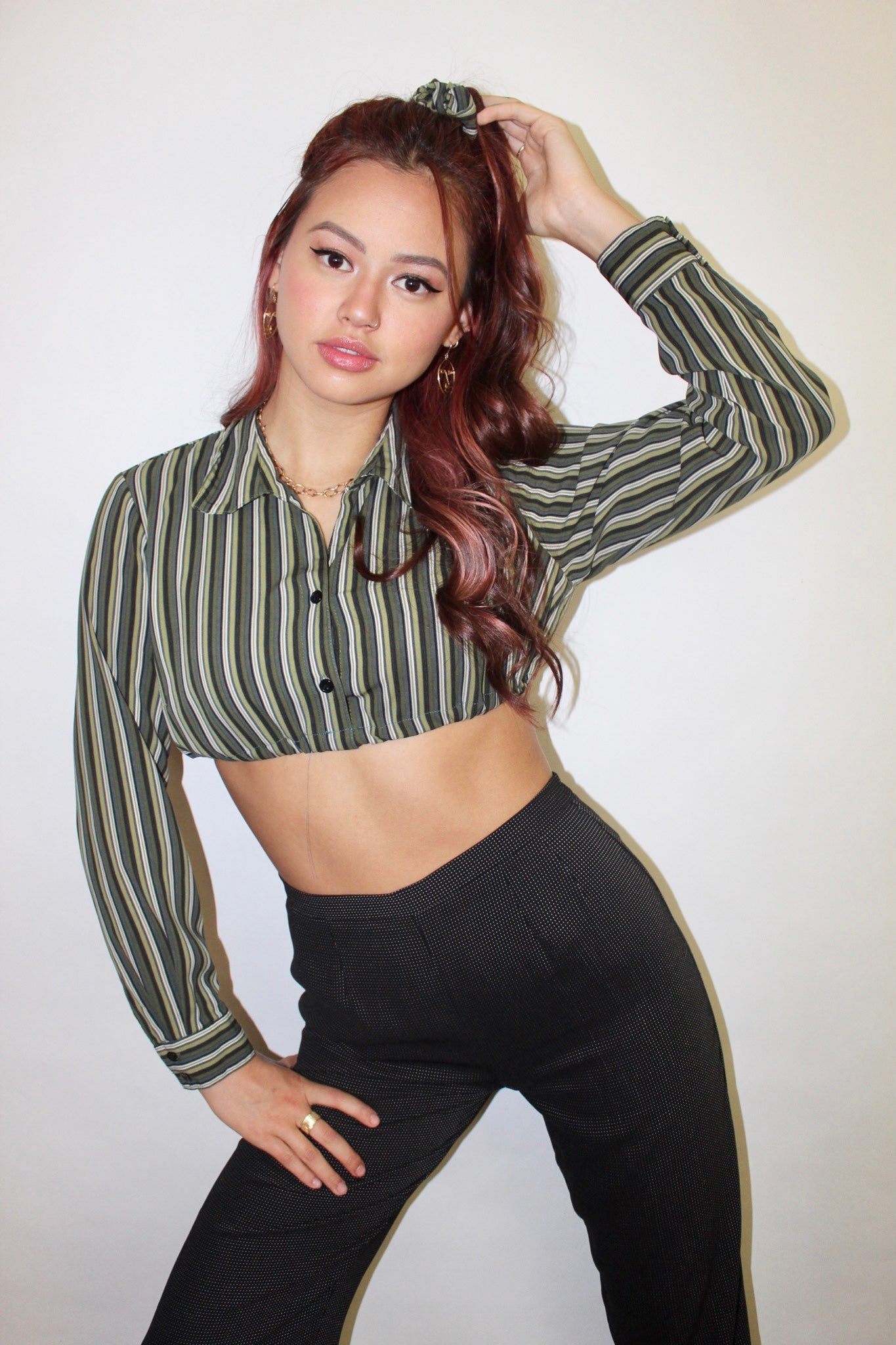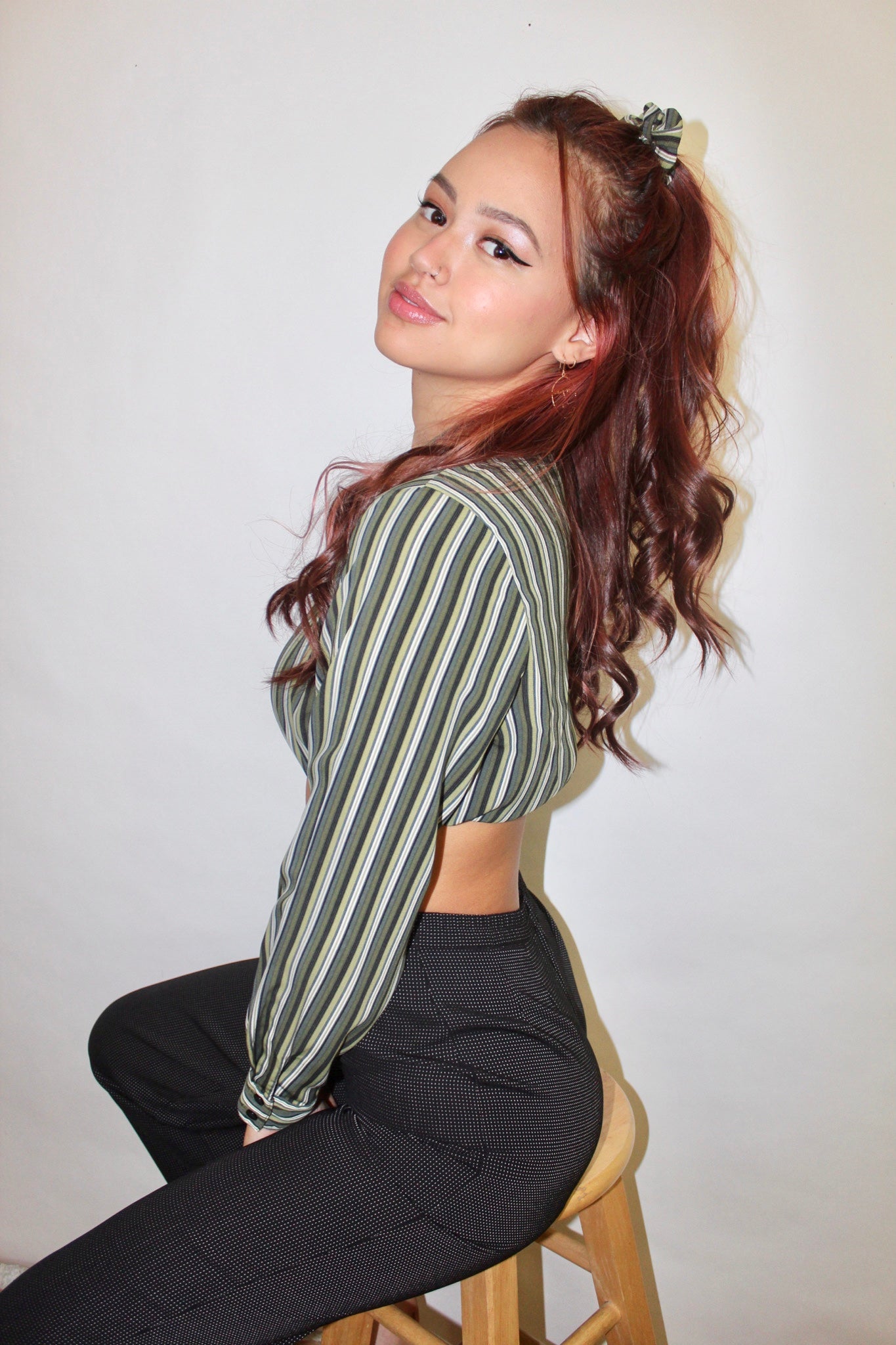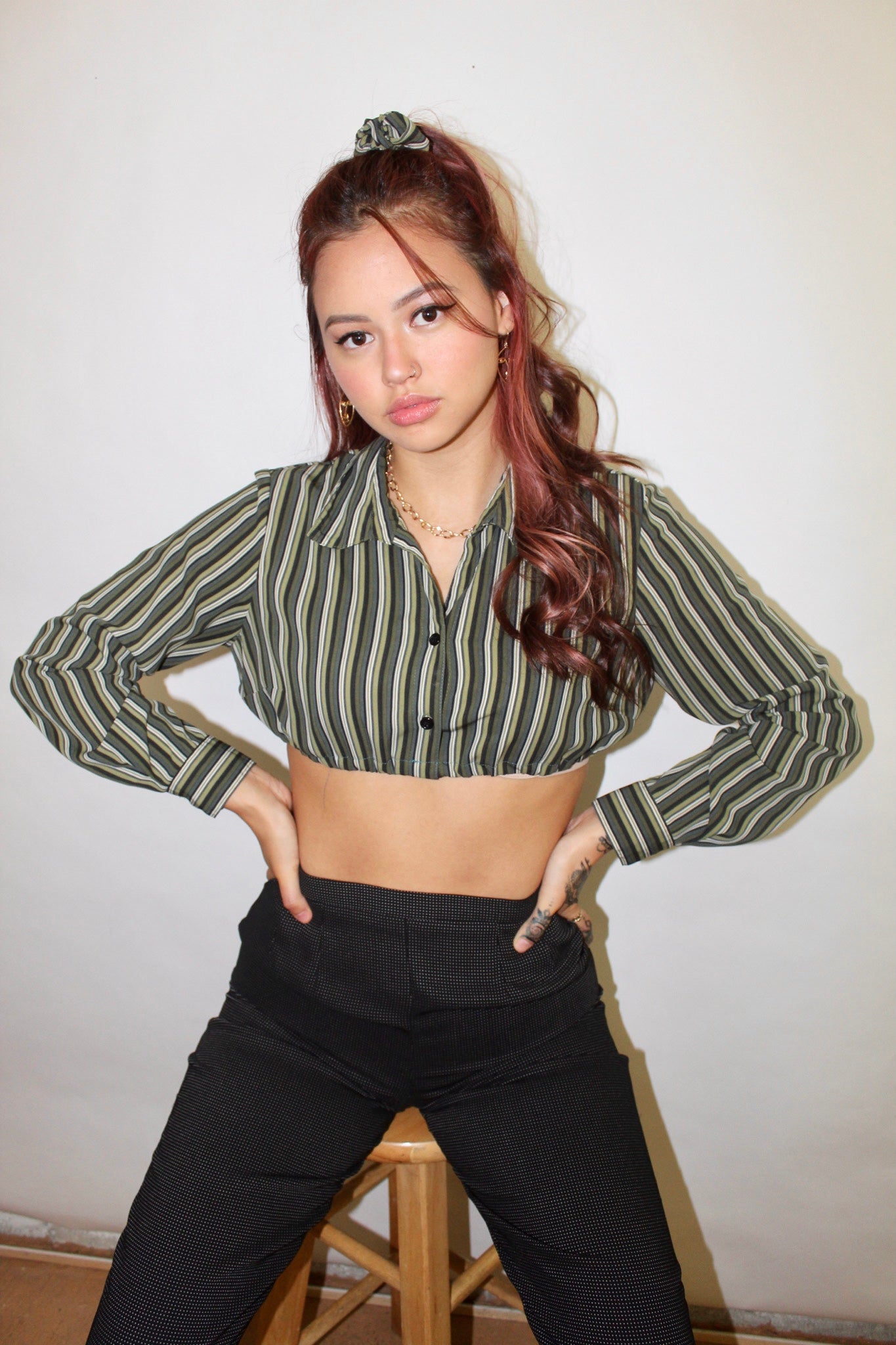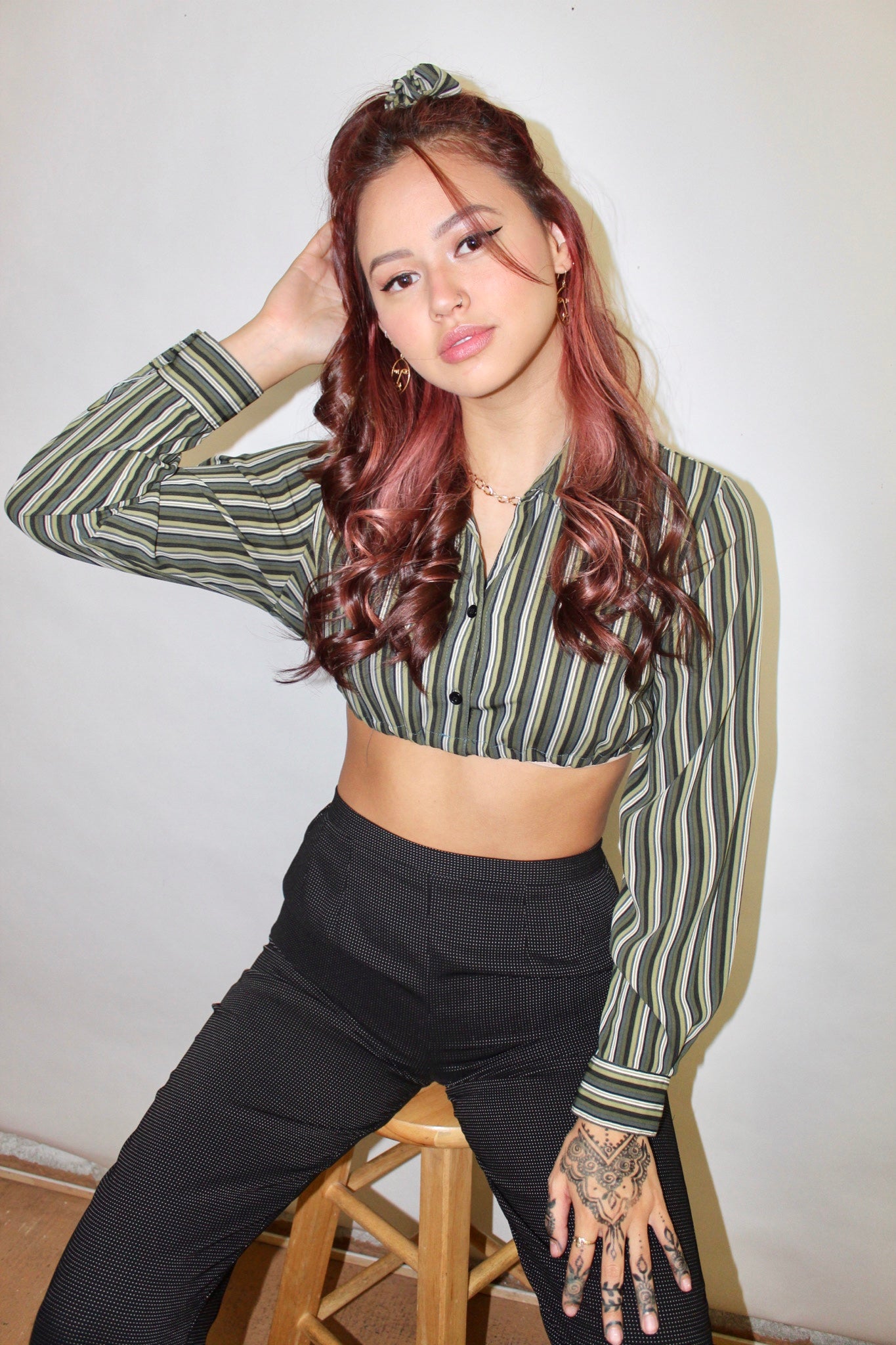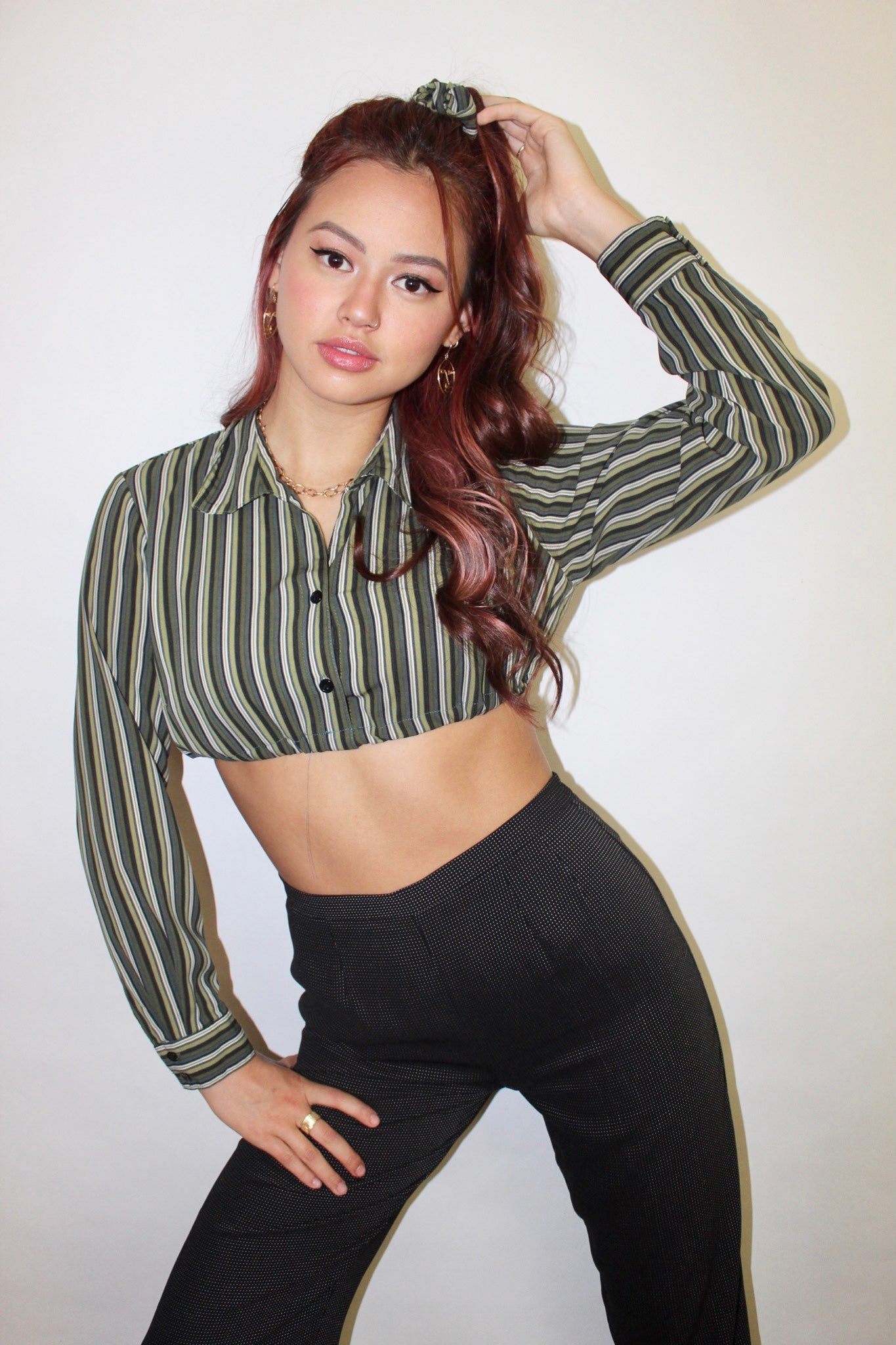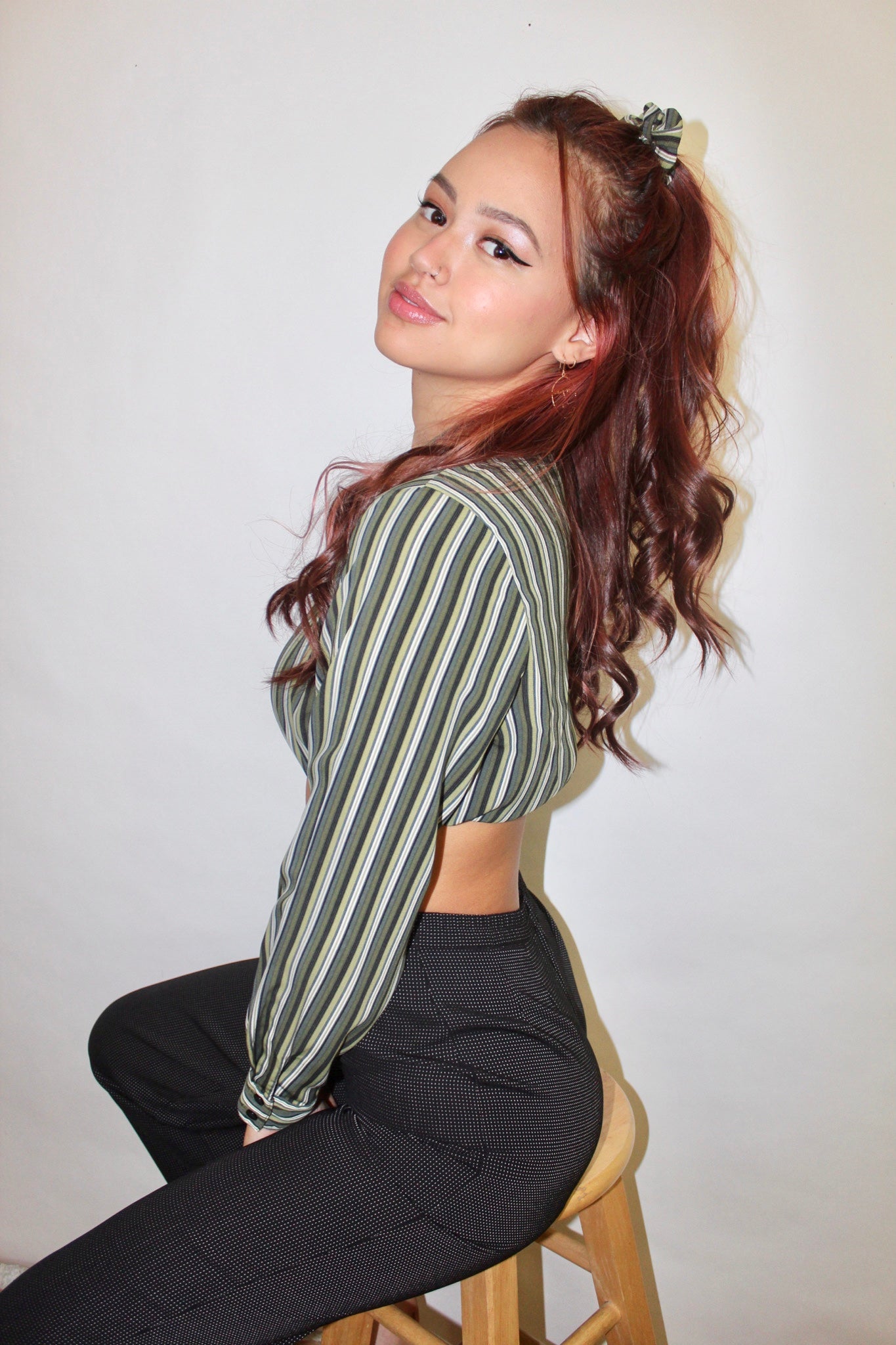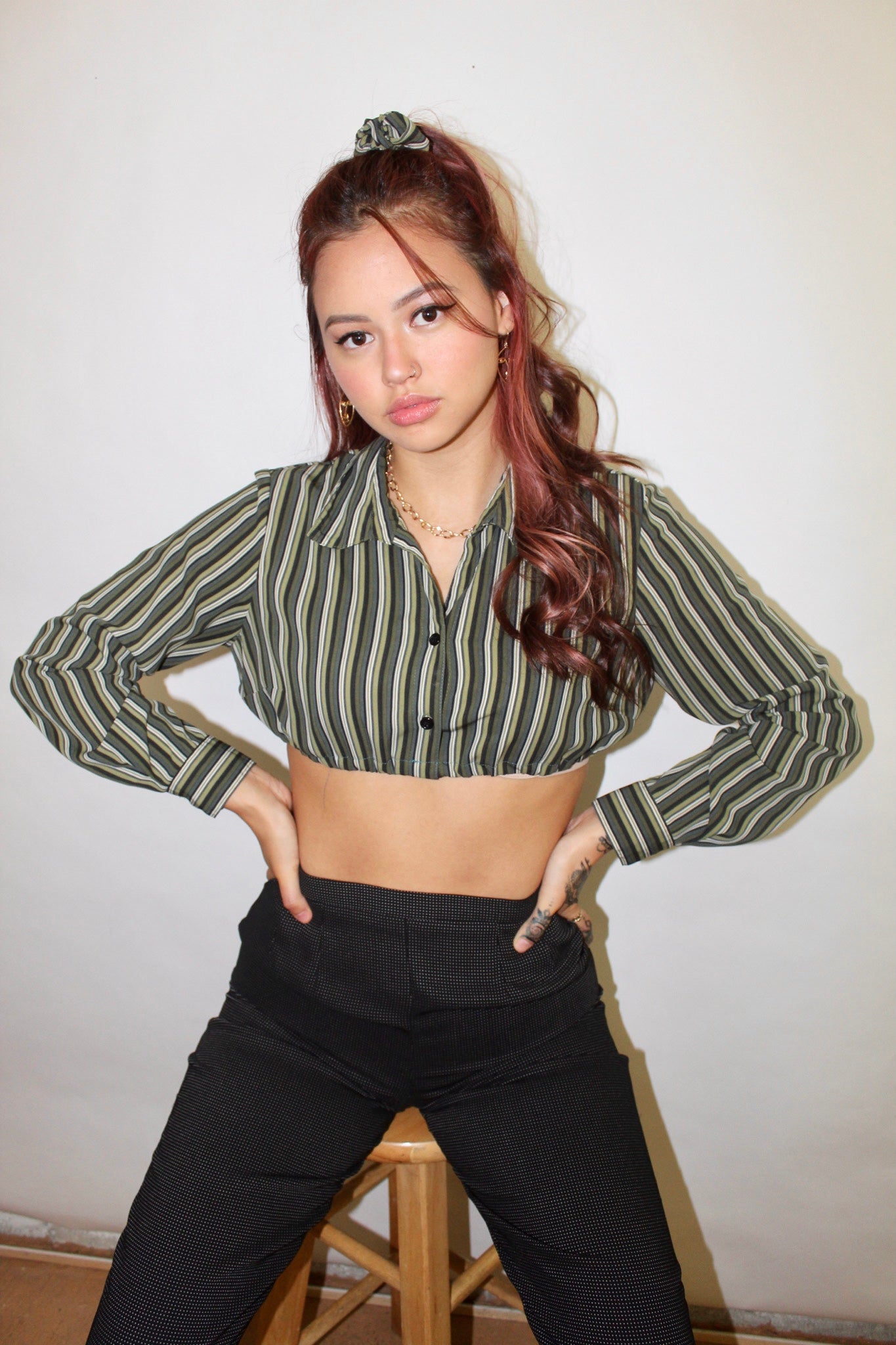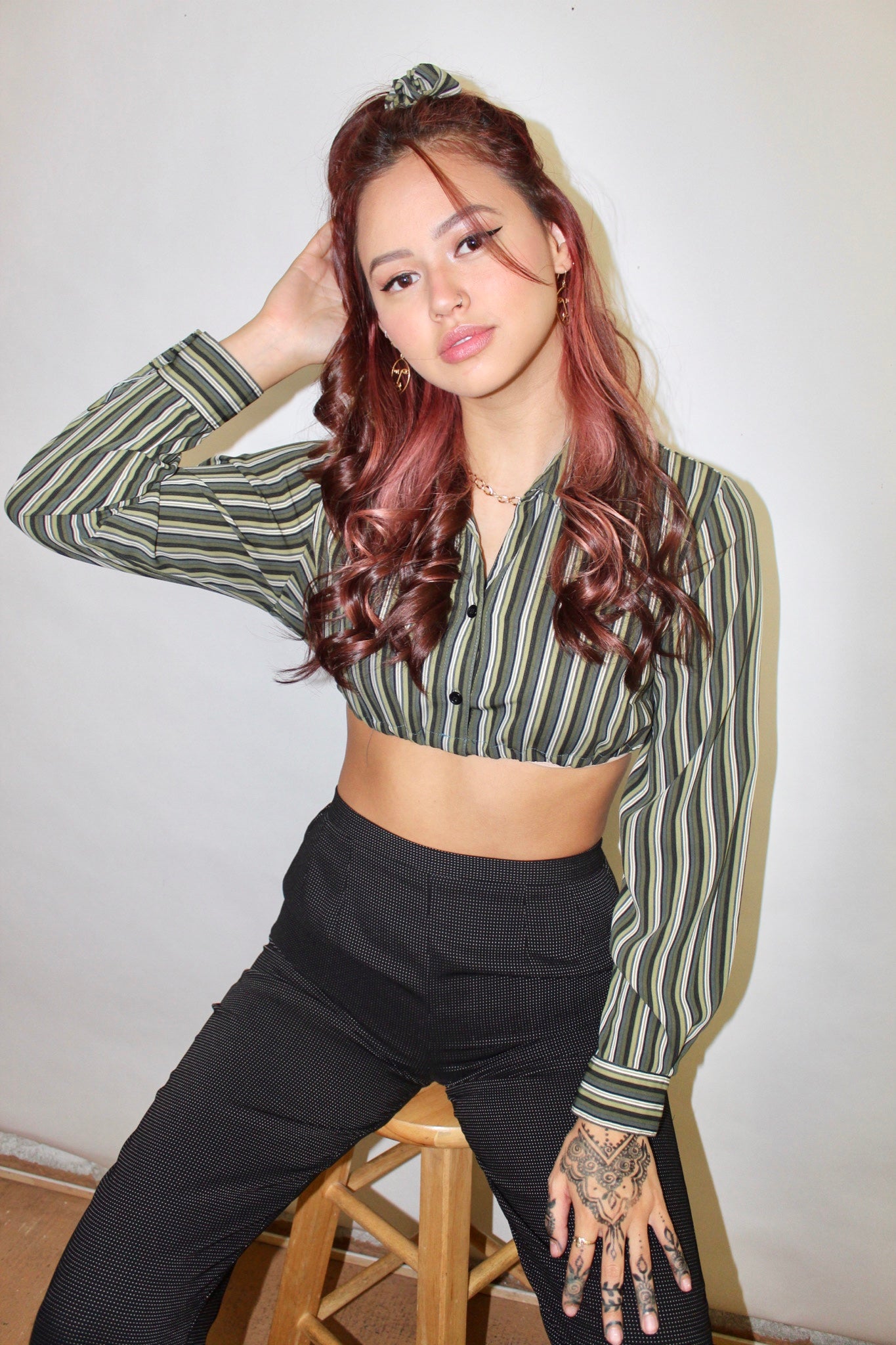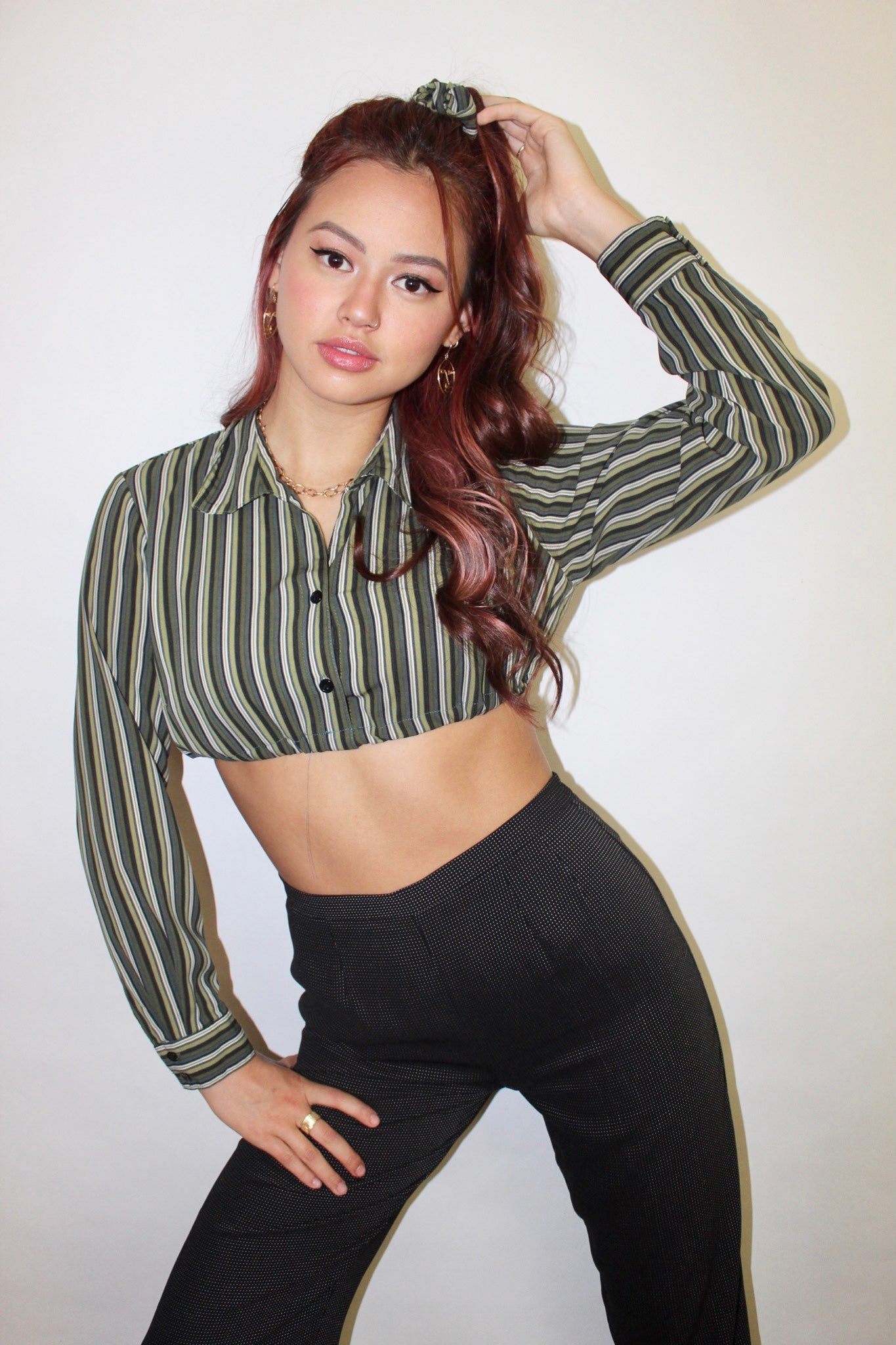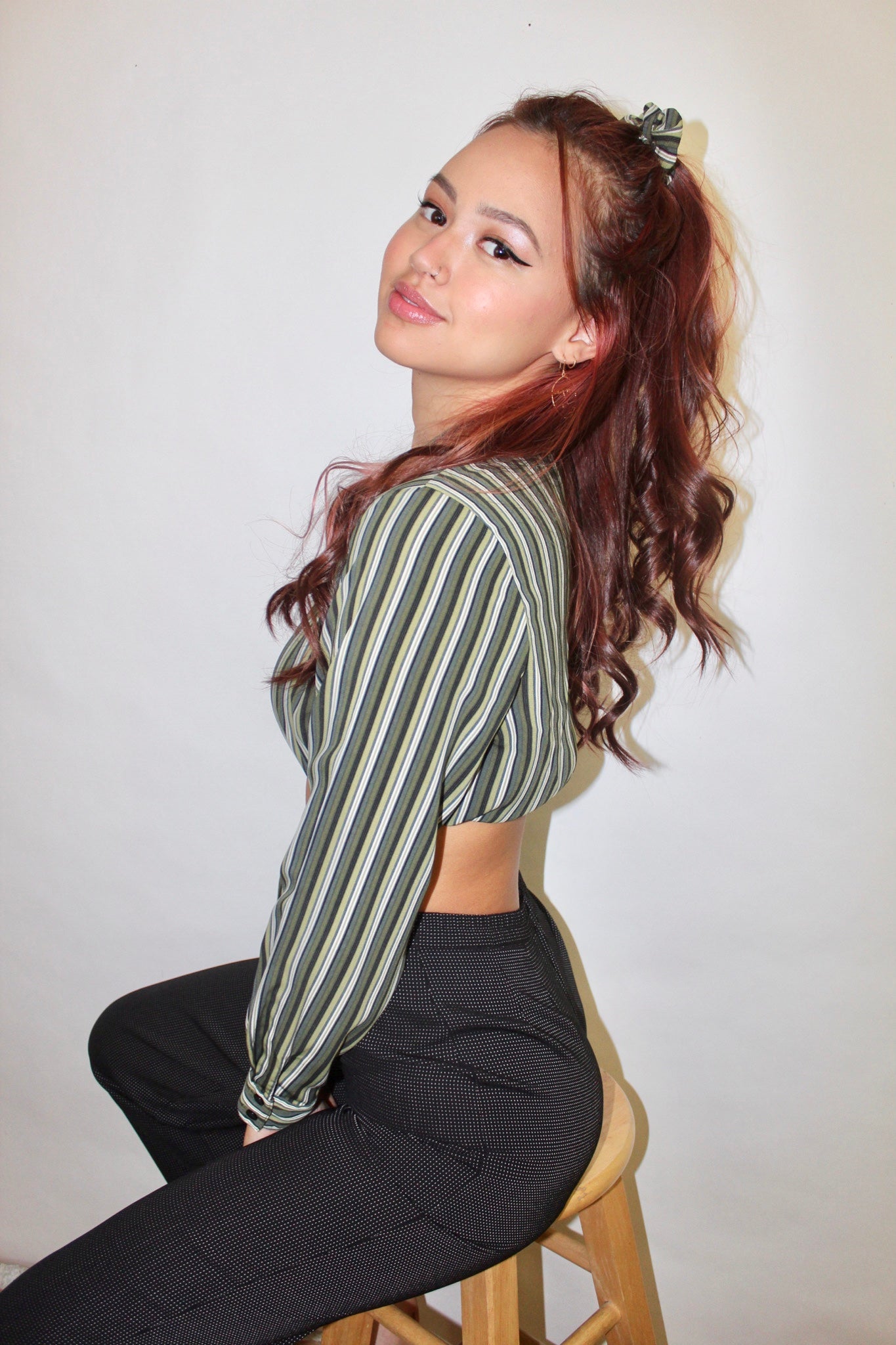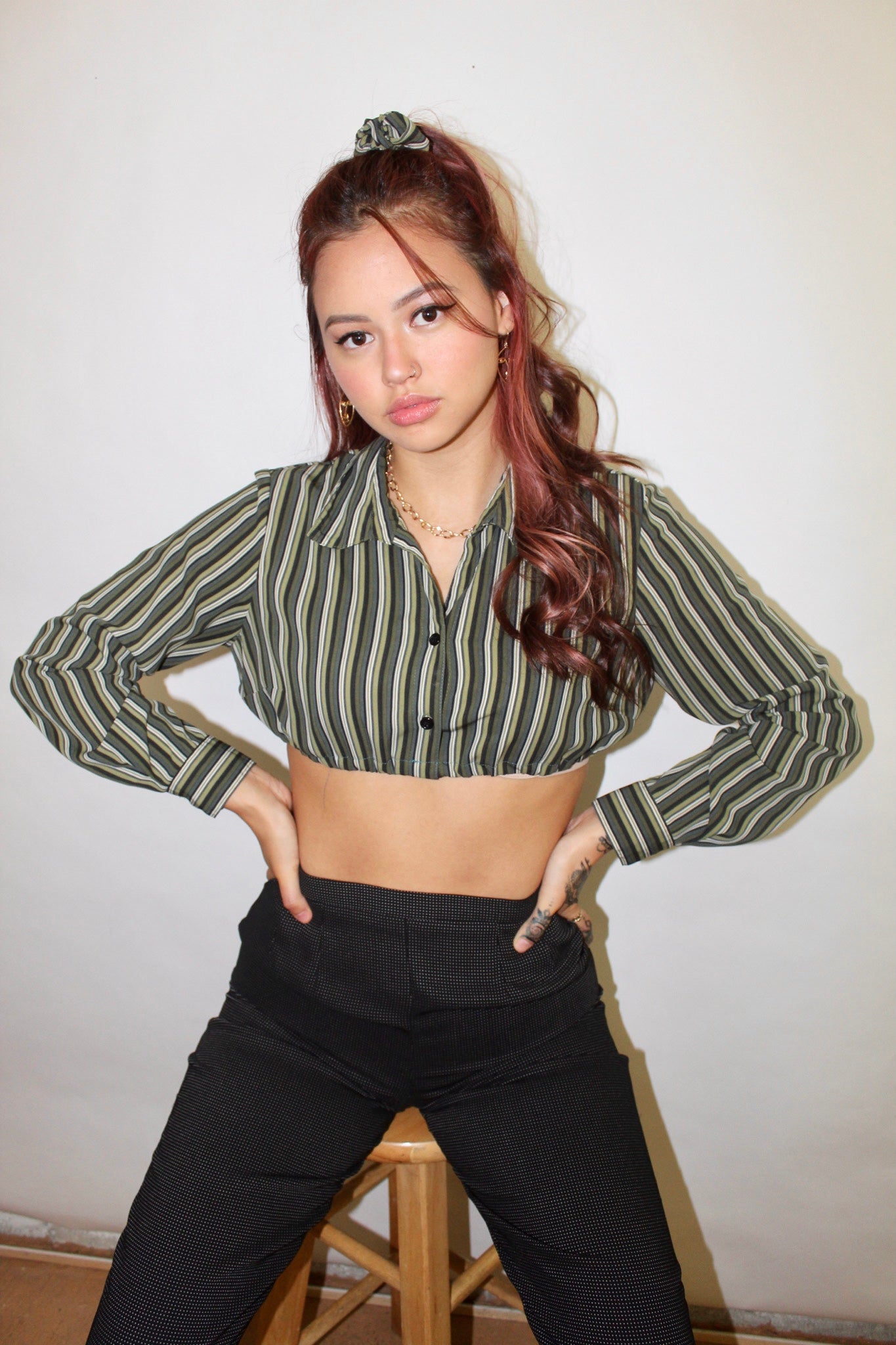 Vintage Crocodile Stripe w/ Scrunchie (S-M)
One of a kind vintage shirt reworked by the ThreeDays-AWeek Team to form a flattering ultra-cropped fit with a comfortable elastic waist. 
Matching scrunchie made from left-over fabric. The perfect pair for summer and all year round. 
Size/Fit: 
Model is 5'8 and a size small. 
Will fit sizes small-medium best.