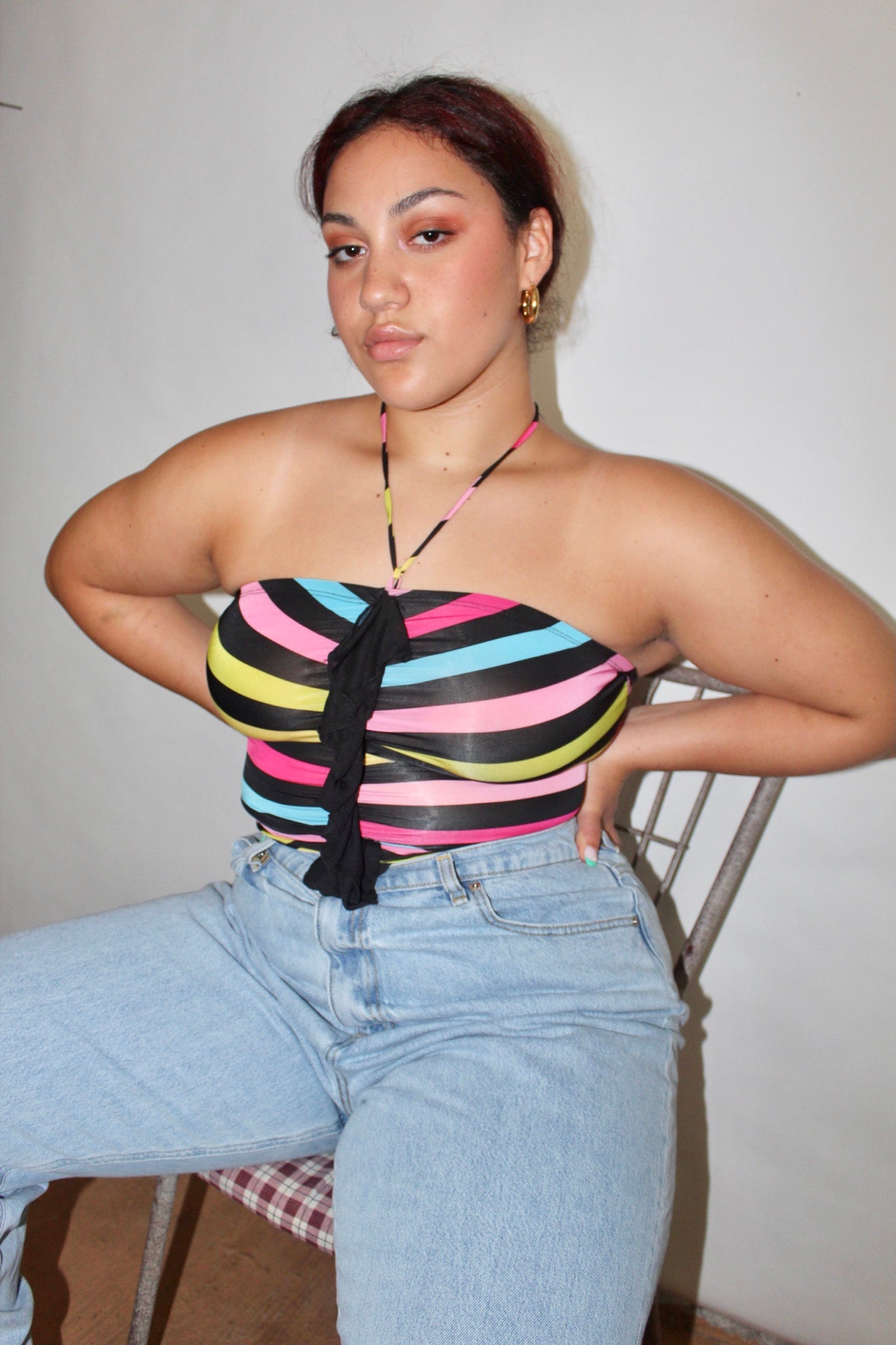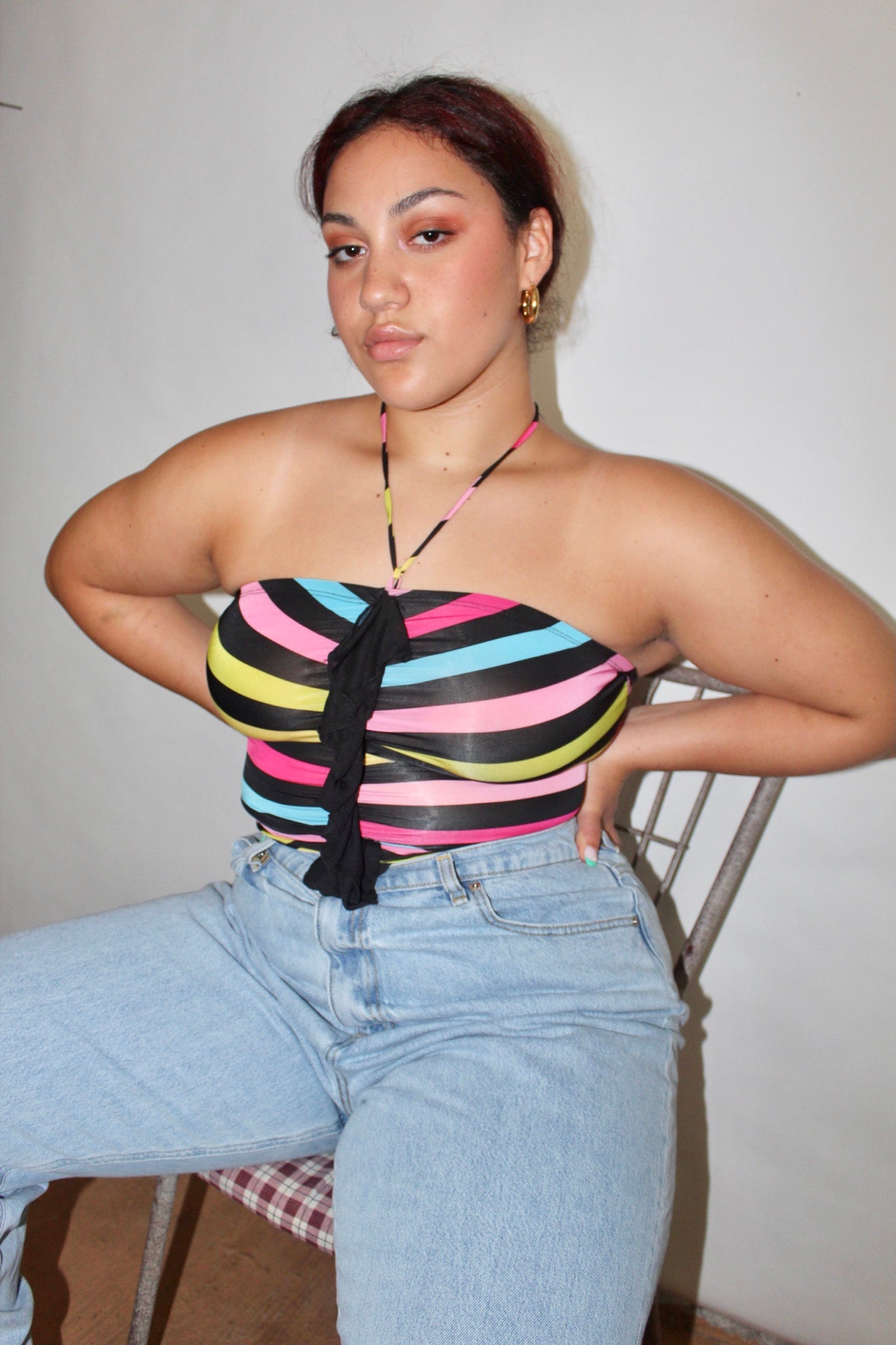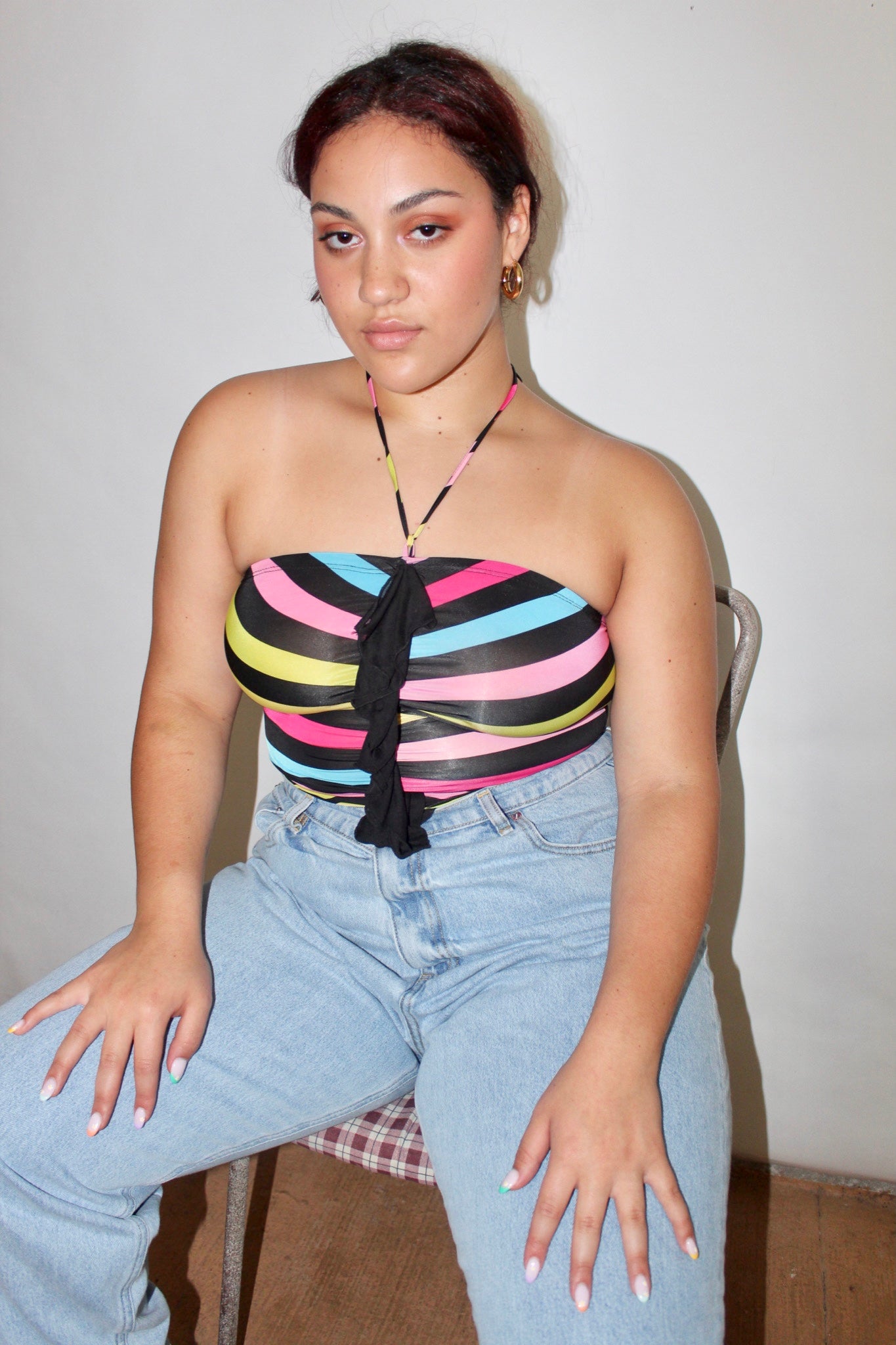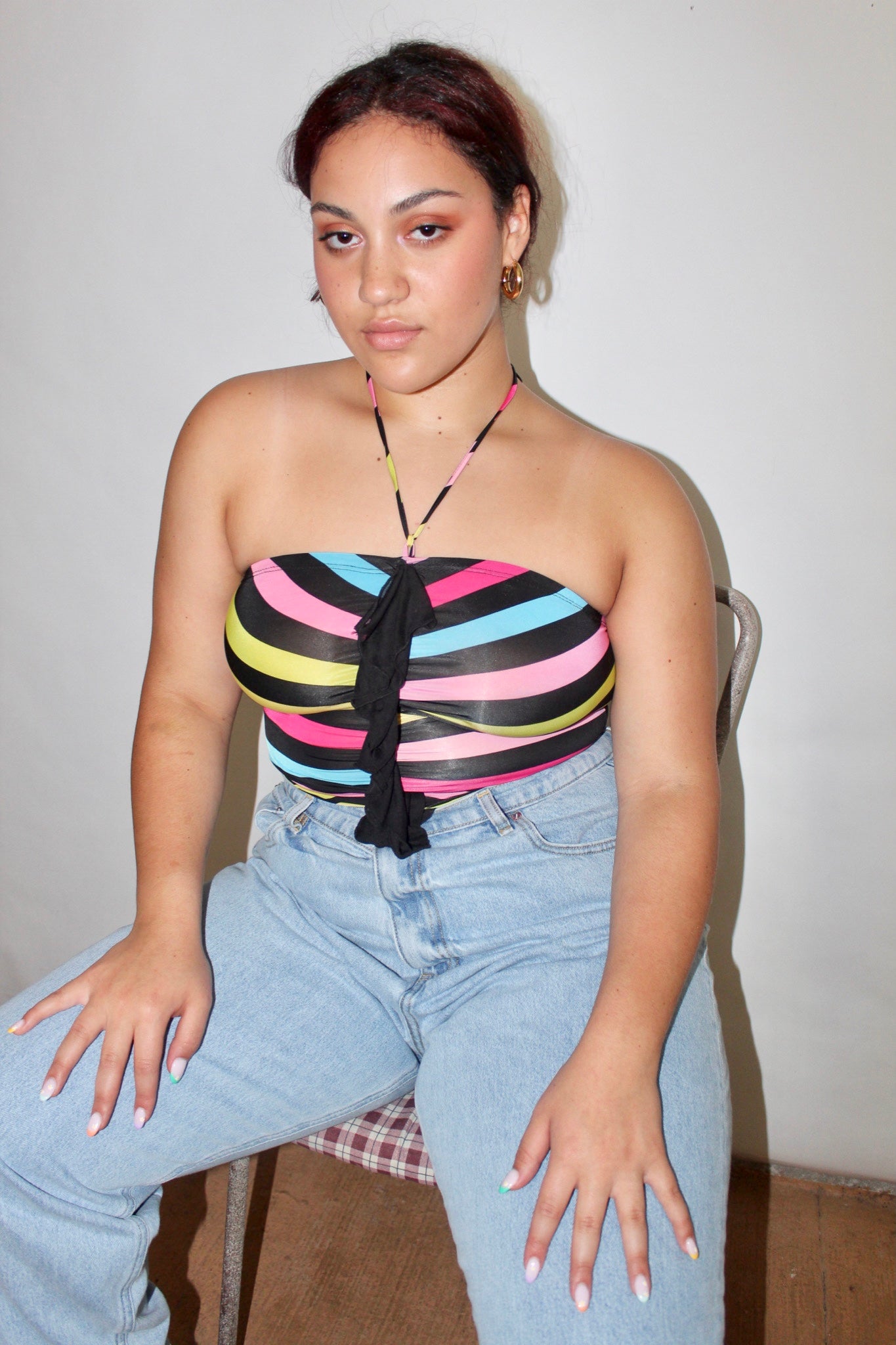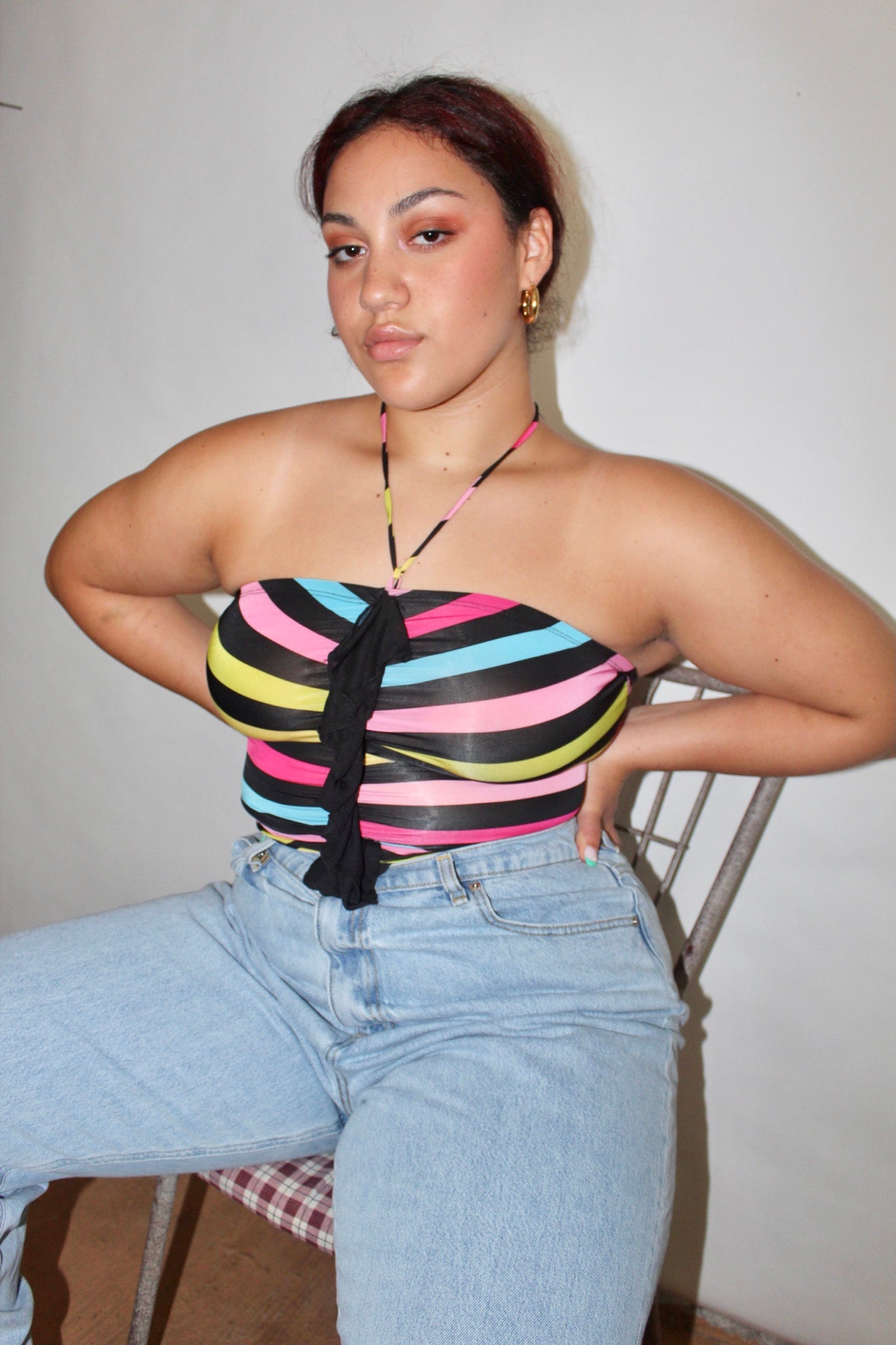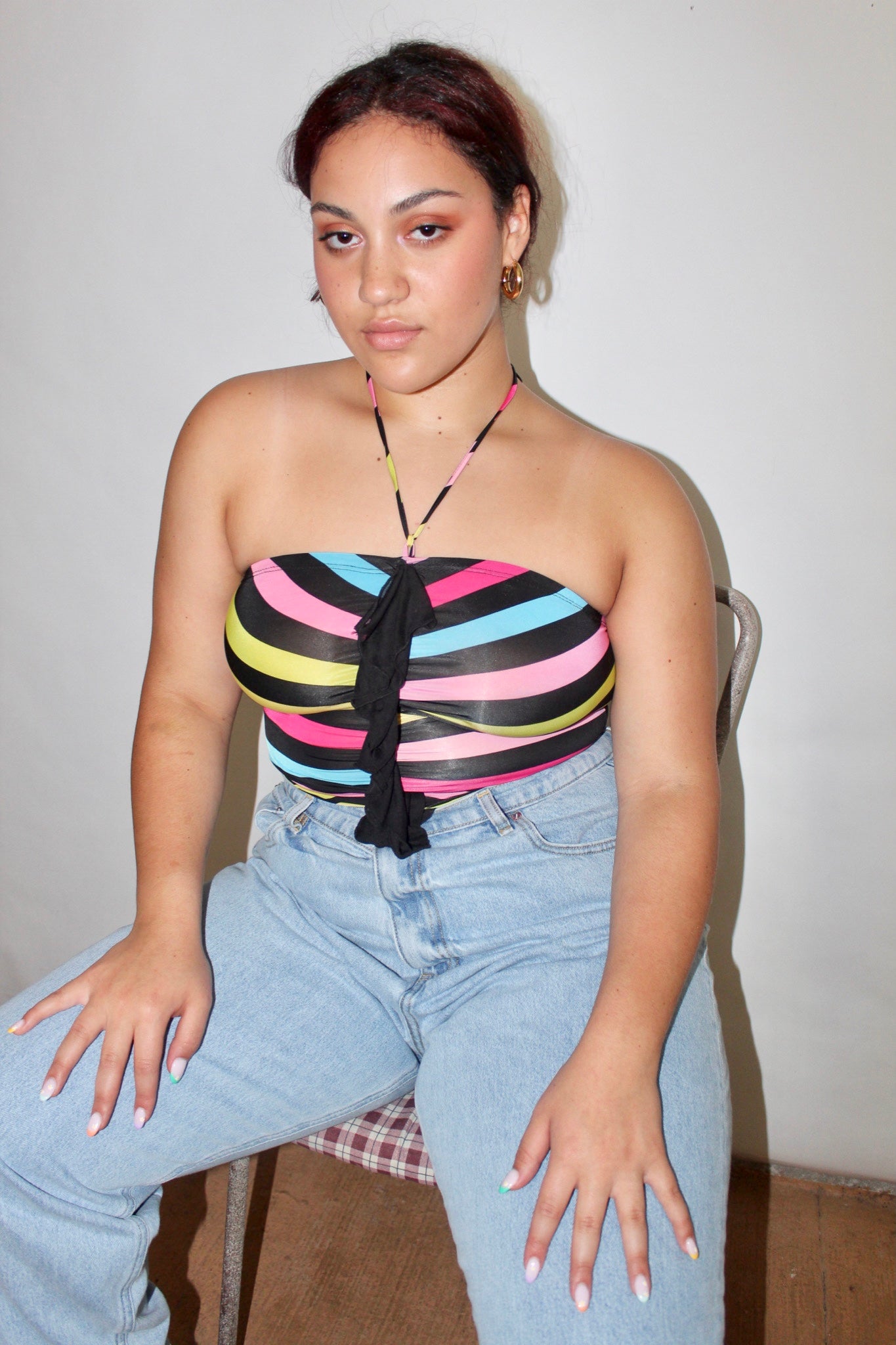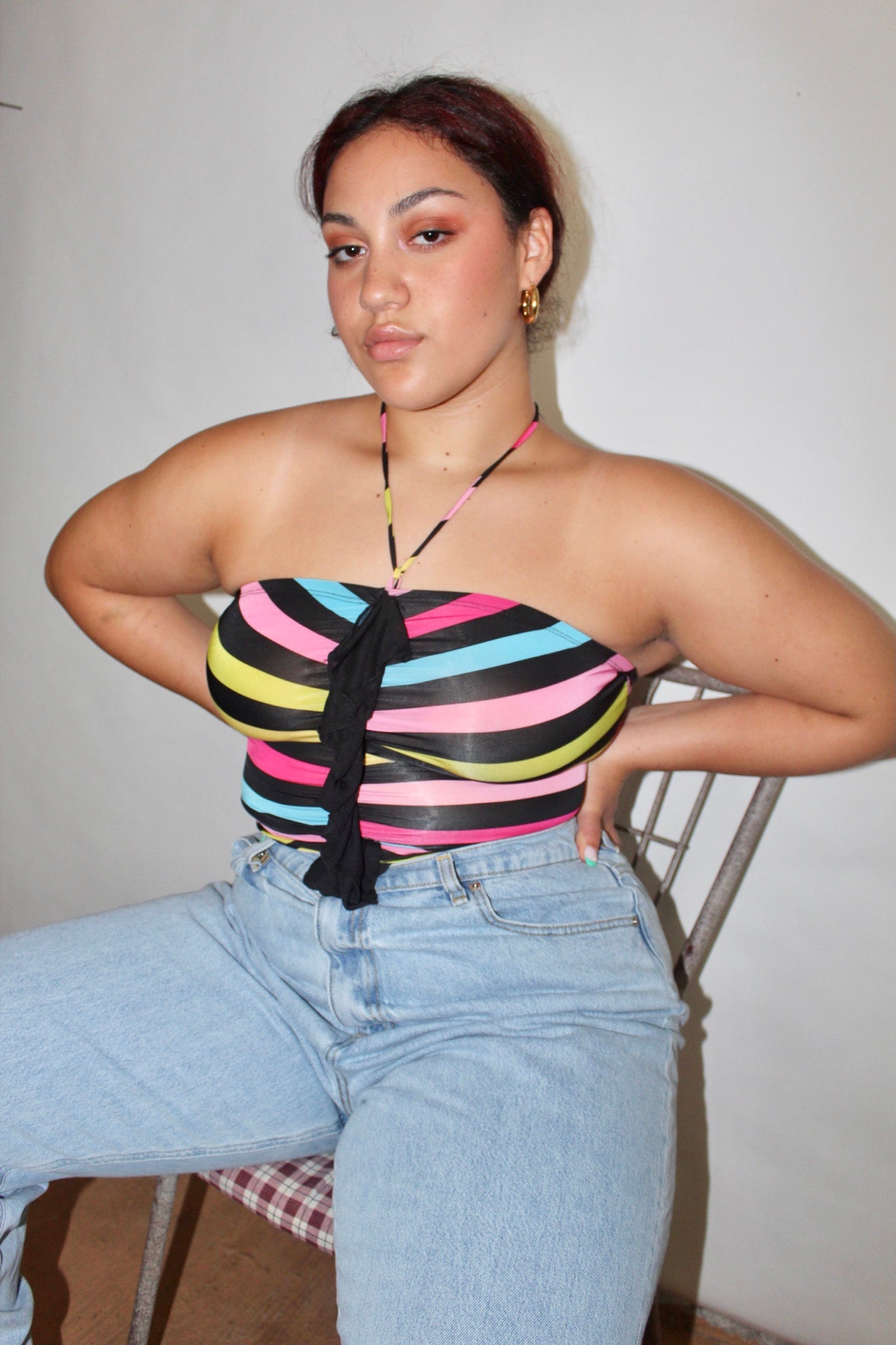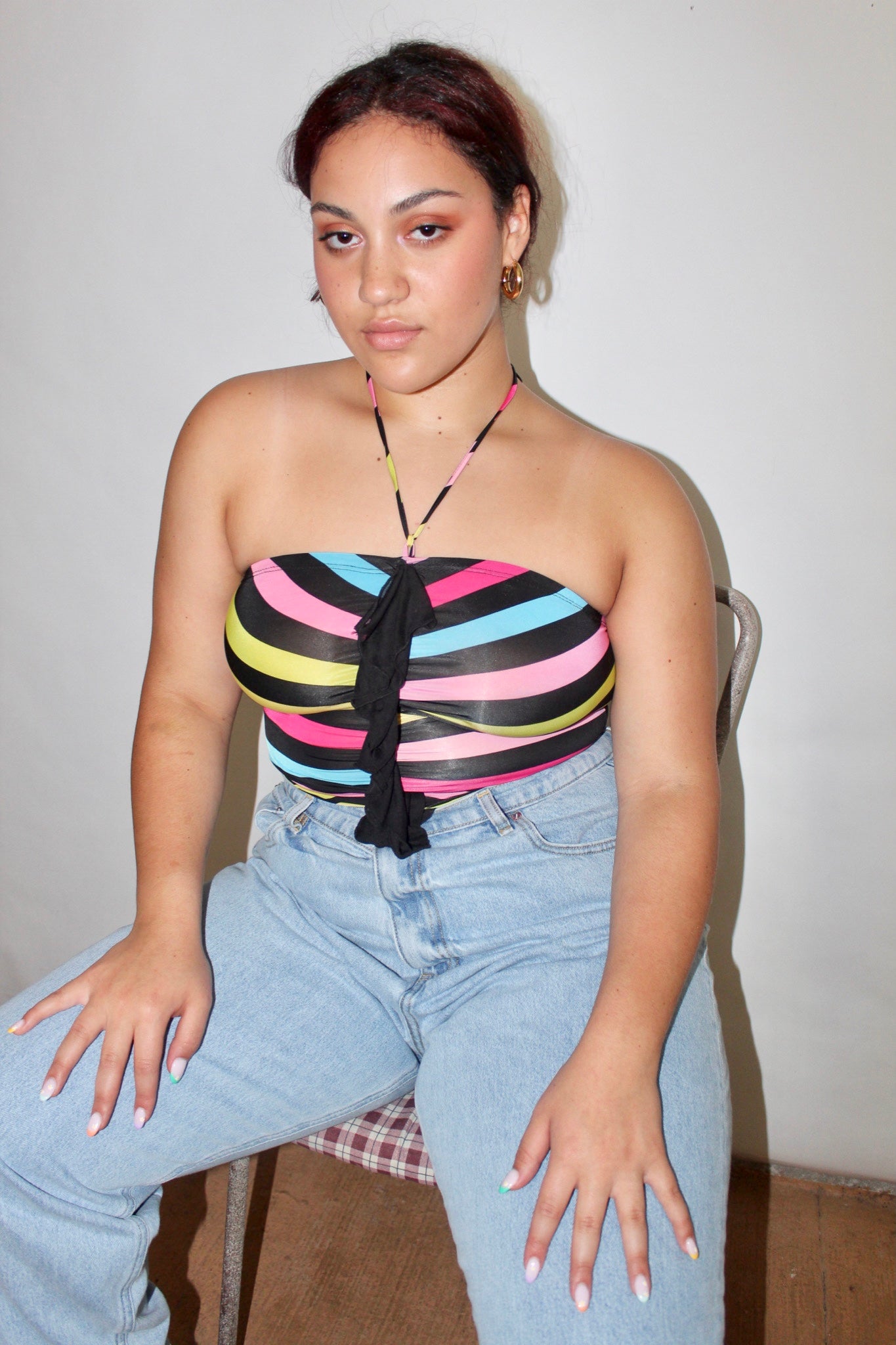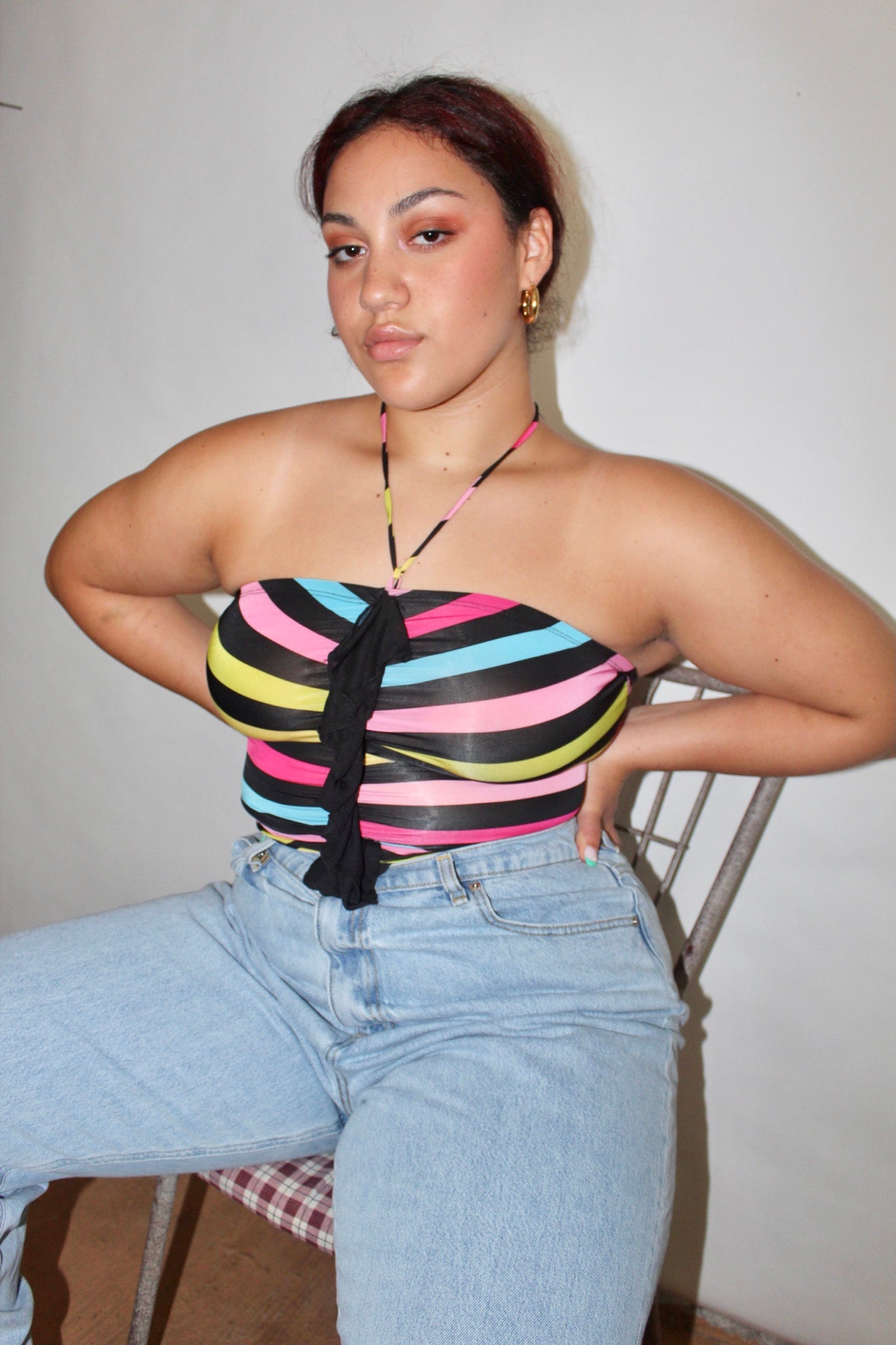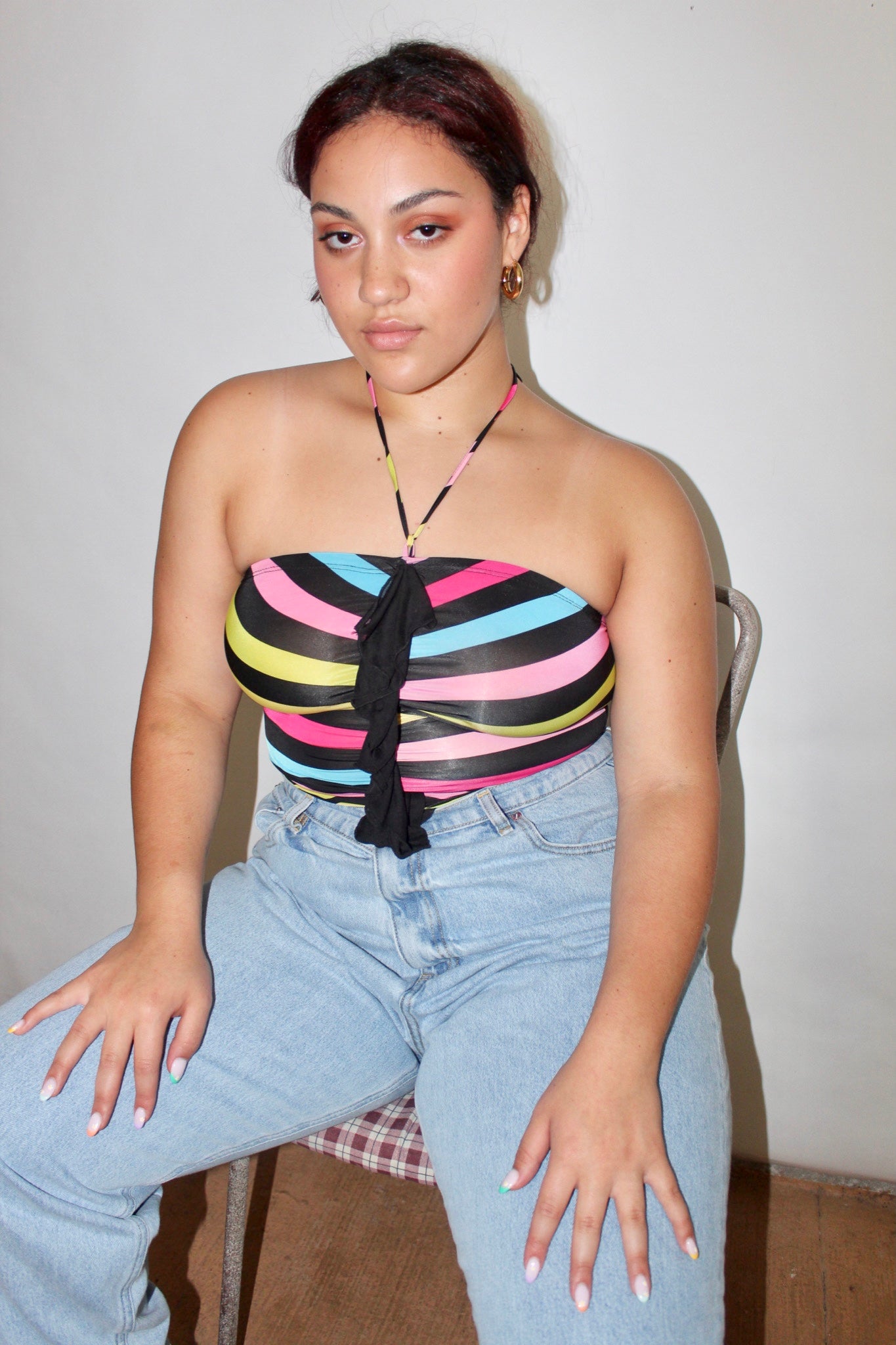 Vintage Striped Ruffled Halter (M-L)
A fun and retro vintage 90s stretchy halter top with fun stripe print and ruffled detail down the front. 
Size/Fit:
Model is 5'6 and a size Large. Her shoulders are 18 inches wide, her waist is 34.5 inches around with 45 inch hips. 42 inch chest. 
The top fits her perfectly. 
Will fit sizes medium-large best. 
Material: no tag